1-800-ADOPTION
Thank you for viewing our profile
If you would like to learn more about us, please call 1-800-ADOPTION (2367846), fill out the form at the bottom of our on-line profile page, or email us at bp_information@americanadoptions.com.
To revisit our on-line profile page and view our profile video at American Adoptions, simply use your mobile phone to scan the QR code on the right. We are looking forward to hearing from you!
Joseph & Brittany
We, Joseph and Brittany, feel that adoption is one the most fulfilling life opportunities a couple can embrace. Our family is prepared to nurture, love, and cherish your child. We would like to sincerely thank you for reading our profile and considering us to be your child's adoptive parents. We look forward to the journey ahead of us.
About Us
Job
Investigator
Teacher/Tutor
Education
Master of Public Administration
Bachelor's Degree in Early Childhood Education
Relationship
Legally Married
Why We Chose Adoption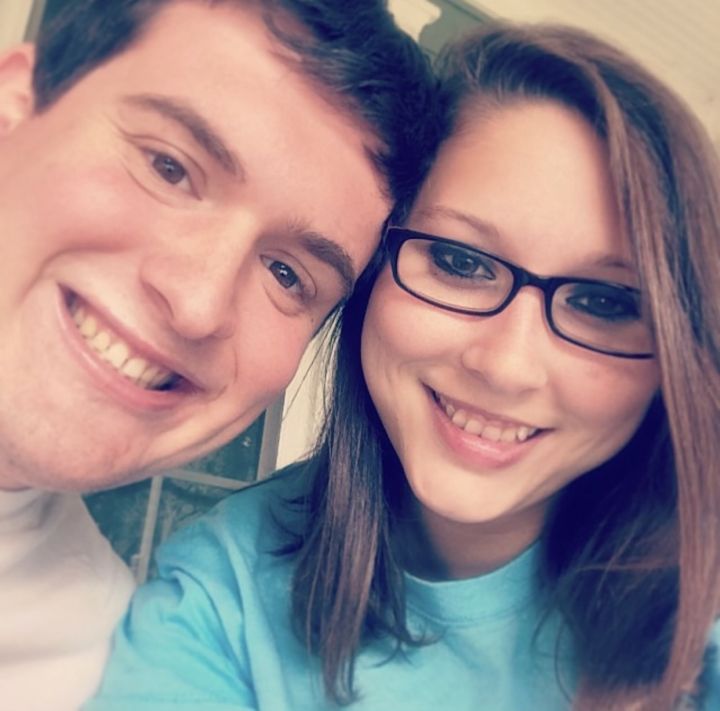 We had always known we wanted to be adoptive parents. We each come from families that have experience with adoption. Joseph's brothers are identical twins and were adopted in Georgia in 1998. Joseph's uncle and aunt also have adopted two beautiful girls from Lebanon. Brittany's mother has adopted several family member's children as well.
We started to try to have a family but were unable to do so. We sought the assistance of an infertility doctor and tried for several years to become pregnant. Three times we were successful in getting pregnant, however each resulted in miscarriages and still births. This was exhaustive after two rounds of IUI and one round of IVF. The doctor told us we had used all viable embryos and he would not recommend us trying again. It was explained to us that we had less than a 1% chance of getting pregnant and less than a 1% chance of the pregnancy going full term.
We feel strongly that we were both meant to be parents and that adoption is the way we can achieve our dreams. Our families are both very experienced when it comes to adoption and have the utmost support for us throughout this process. We know that your child will be loved, cherished, and cared for by us, our parents, our siblings, our aunts and uncles, and our grandparents.
Our Family Traditions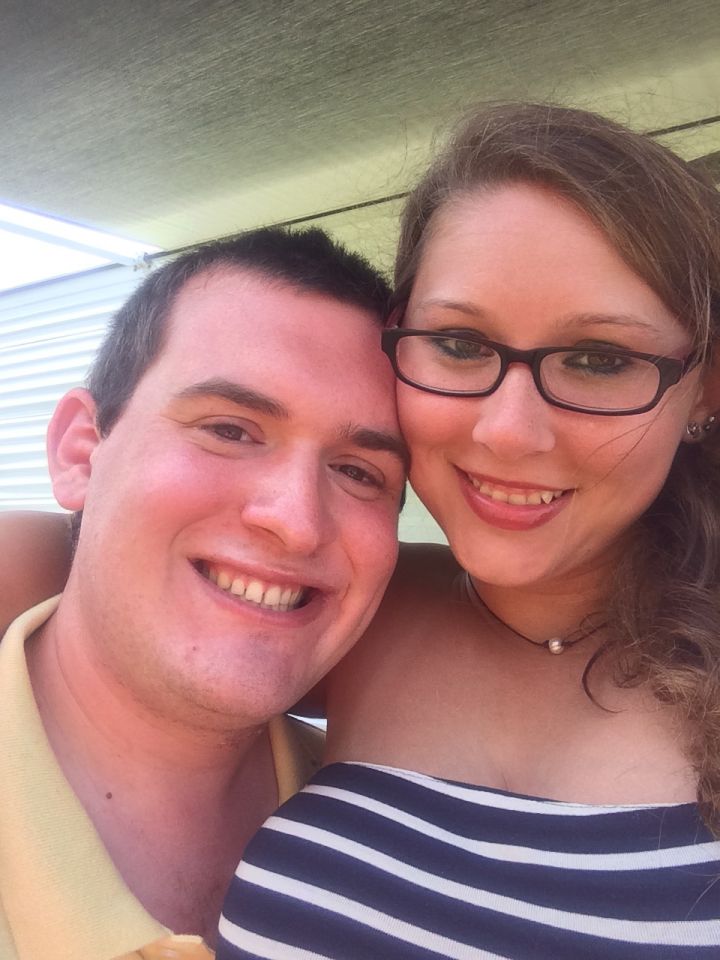 We both are very fortunate to have both of our immediate families within one hour of driving distance. Frequently, we are able to be around each of our families and to continue to participate in family traditions. Brittany's family has a tradition of taking several small trips each year to various destinations that could be exploring the outdoors, visiting national landmarks, and going on road trips. Brittany's family also makes a point each year to travel and spend together one week at Myrtle Beach. This is a family tradition that extends over 30 years. Everyone gets together and spends undivided time together and enjoys the little things in life. Christmas and Thanksgiving are the biggest and most enjoyable holidays for us.
Joseph's family has a tradition of spending quality time together at their family farm that is ten minutes from our home. The property is 40 acres of never timbered beautiful land that has a pond on it, as well as over 2 acres of lakefront access to Lake Hartwell. Their tradition is to cook on the grill, sit on the massive front porch and enjoy good food and spend time together.
Together, both of our families are very involved. Your child will have the privilege of embarking on numerous journeys together throughout the year. Your child will also have the opportunity to be loved and cherished by their grandparents and great grandparents who are very excited for your child to become part of our family.
Our Promise to You
We cannot tell you enough how fortunate we feel to even be considered by you as adoptive parents for your child. We feel that we are at an advantage when it comes to adoption because both of our immediate families have experience with adopting children. Our promise to you is that we will make every effort to allow you to have contact with us, as well as your child, over the course of your child's life. We will keep you updated as to your child's accomplishments and will remain open to you all the time. We feel that adoption should be embraced, discussed, and openly accepted. In our home we will provide your child with an education most children do not have access to. Brittany is both a college and State of Georgia Certified early childhood teacher and continues to teach to this day. Brittany will be able to provide your child with one-on-one schooling to ensure educational success and advancement.
Your child will also be afforded the opportunity to enjoy a fenced in back yard where they can run and play. There are numerous parks and outside areas where your child can play with other children and make lifelong friends. We were fortunate to grow up with a very close knit family and are excited for the opportunity for your child to also have that same upbringing. Your child will have the privilege of having aunts, uncles, grandparents, and even great grandparents they can grow up around.
Photos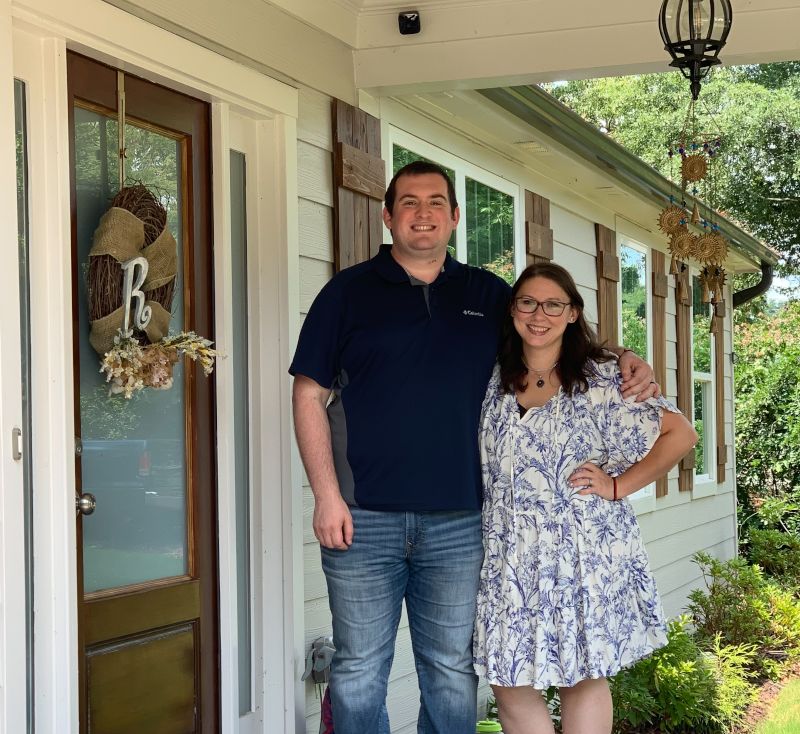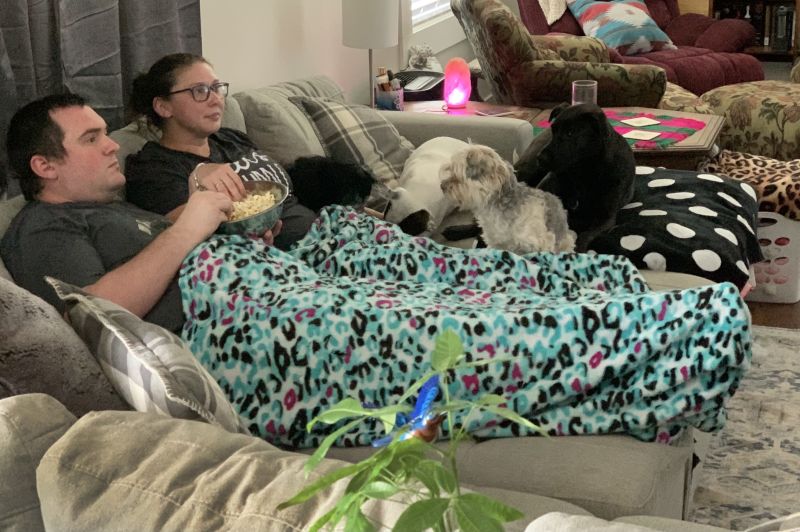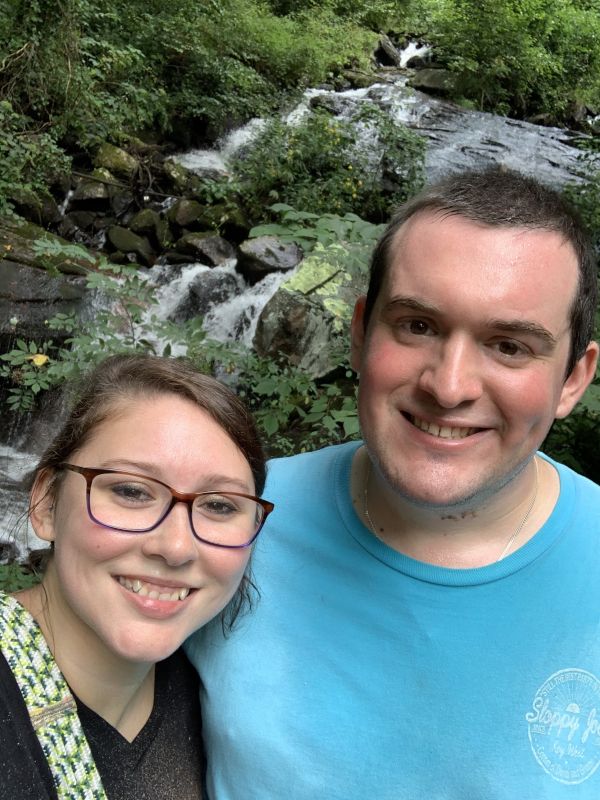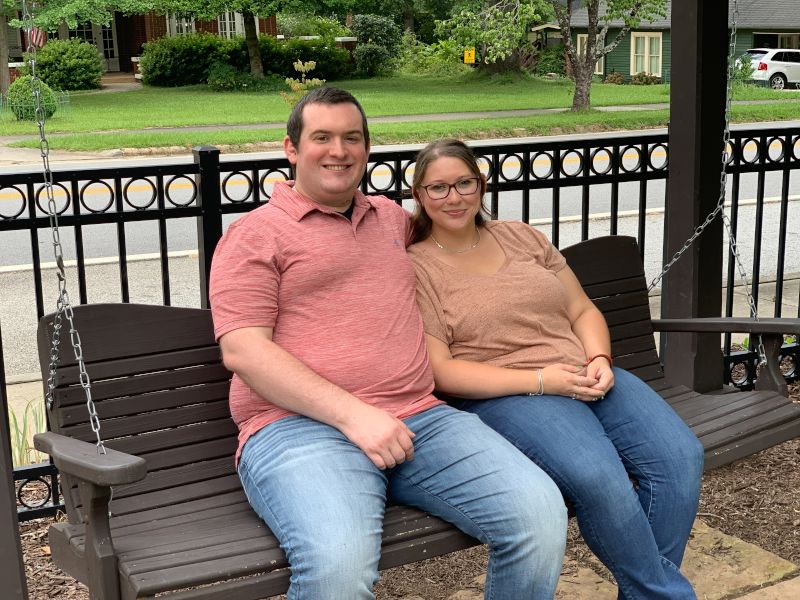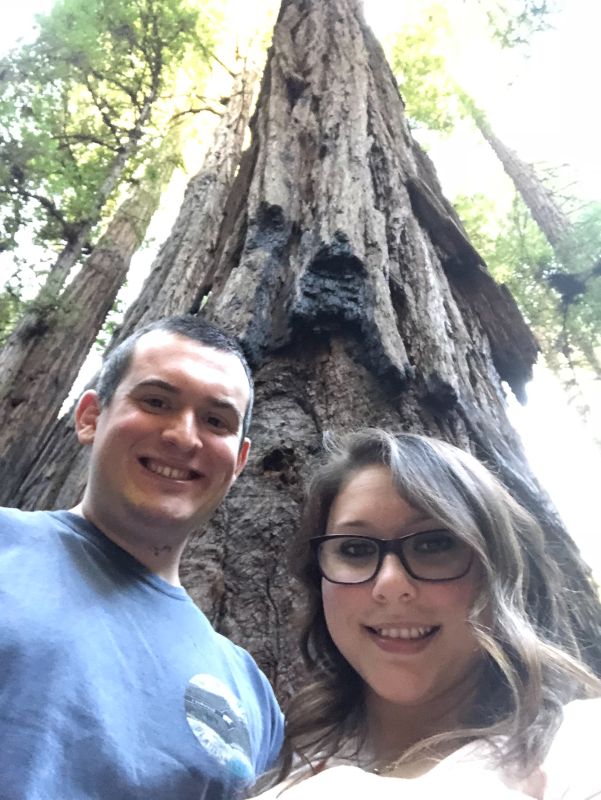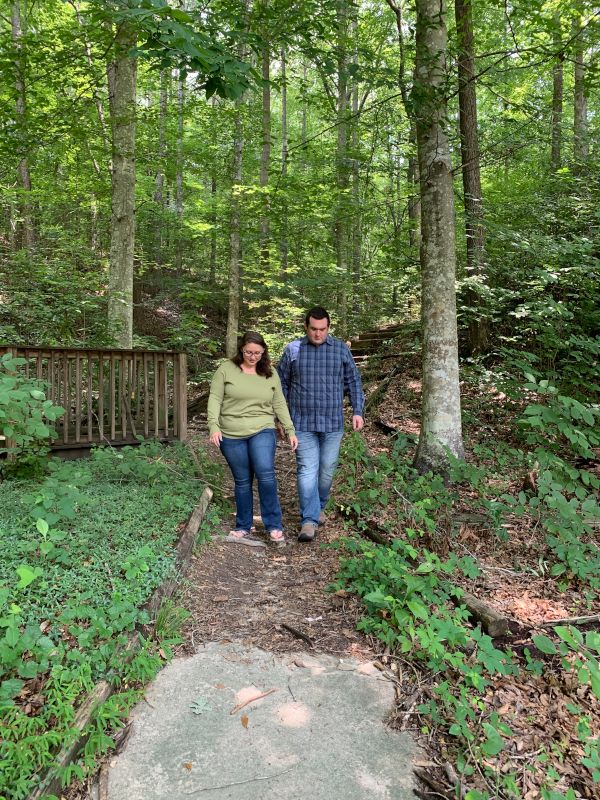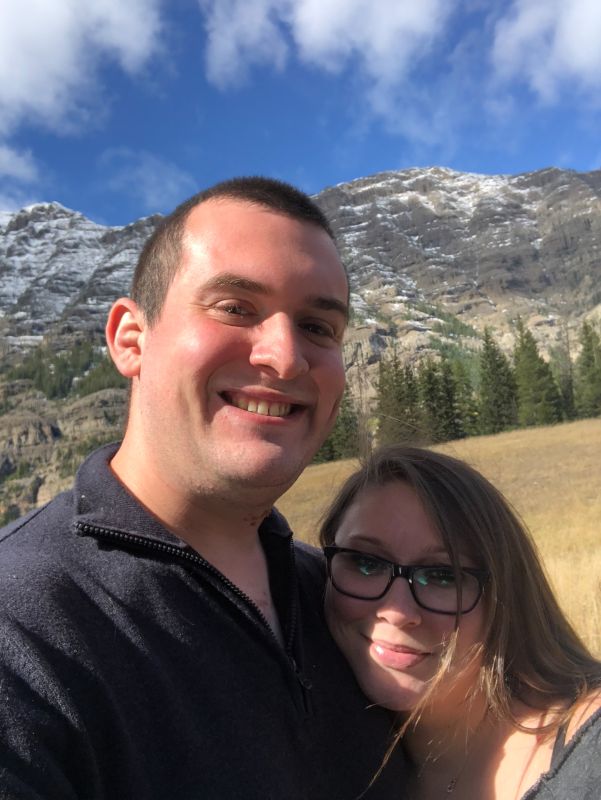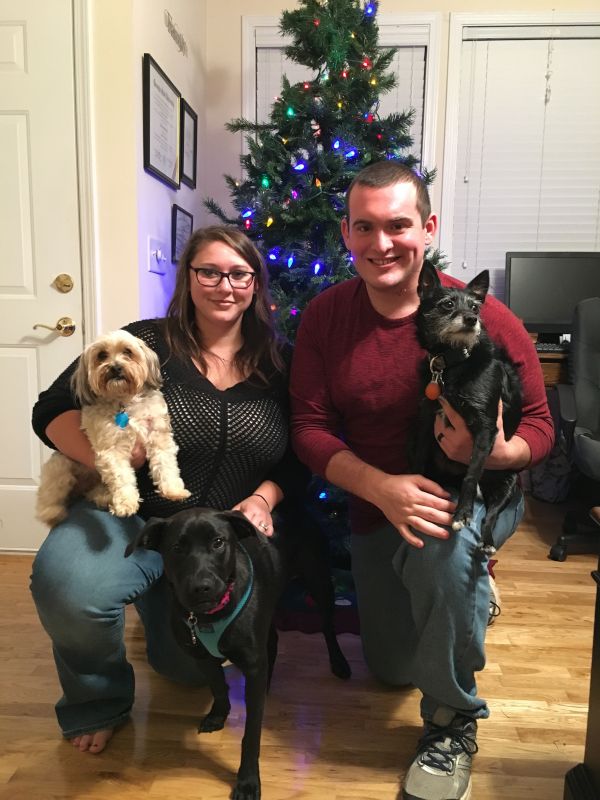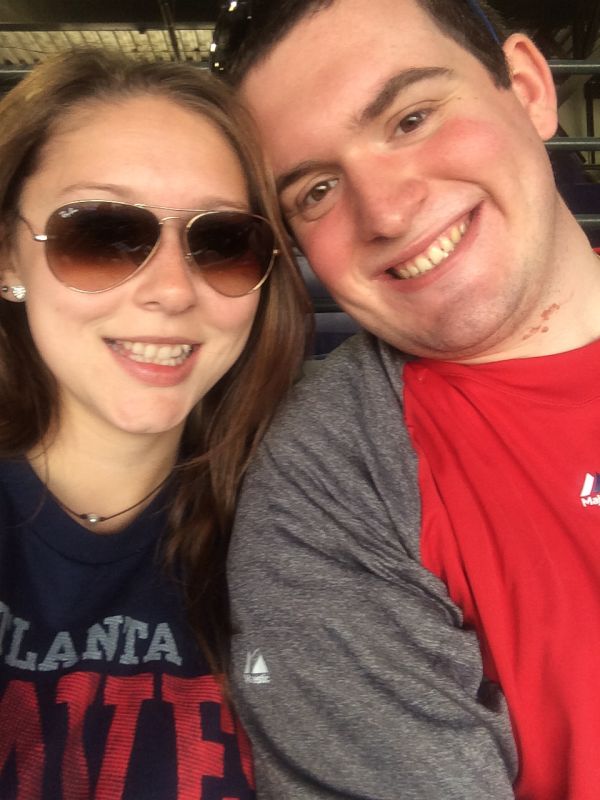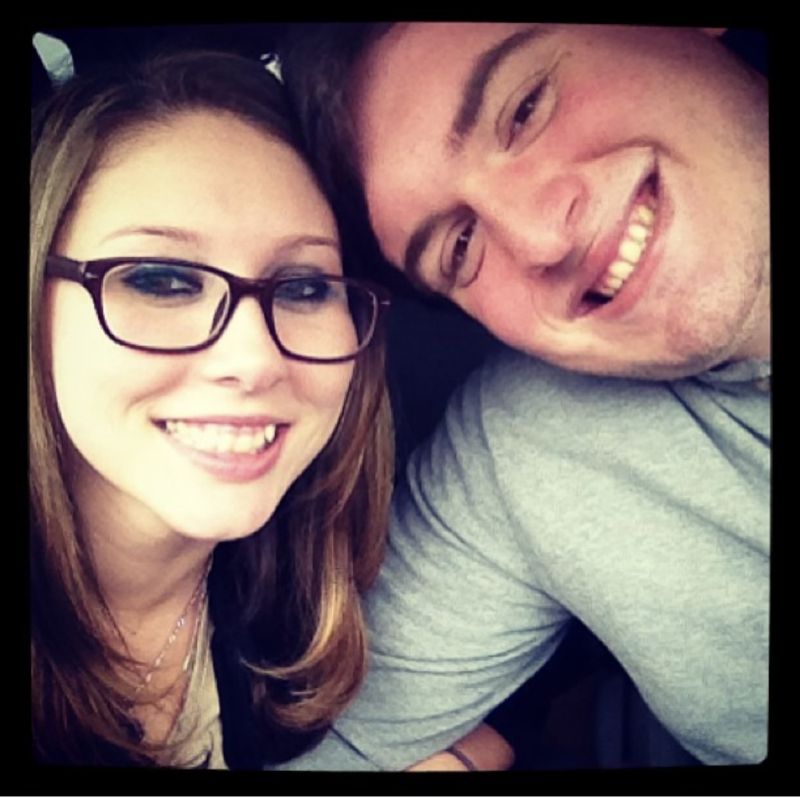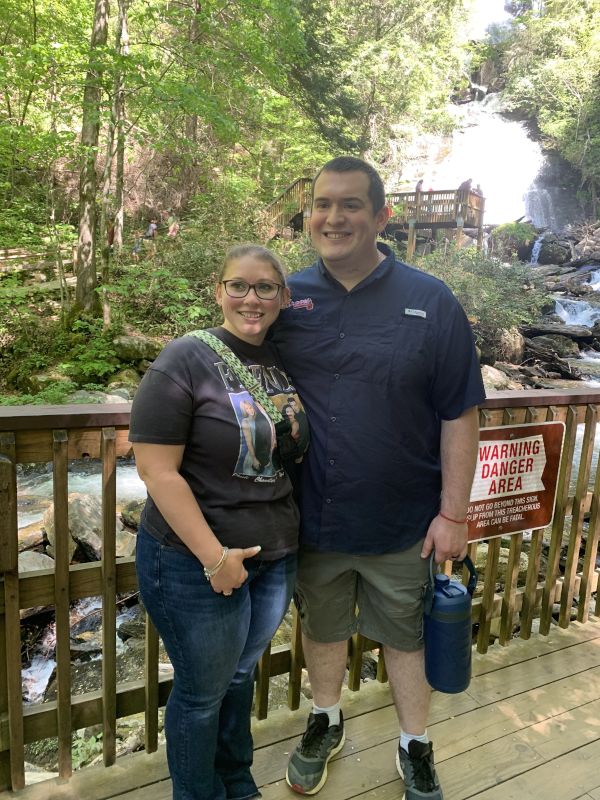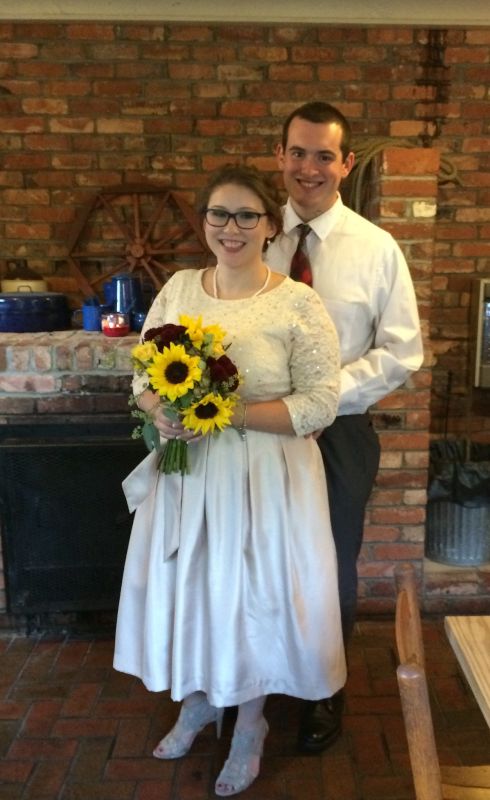 ×
1 / 12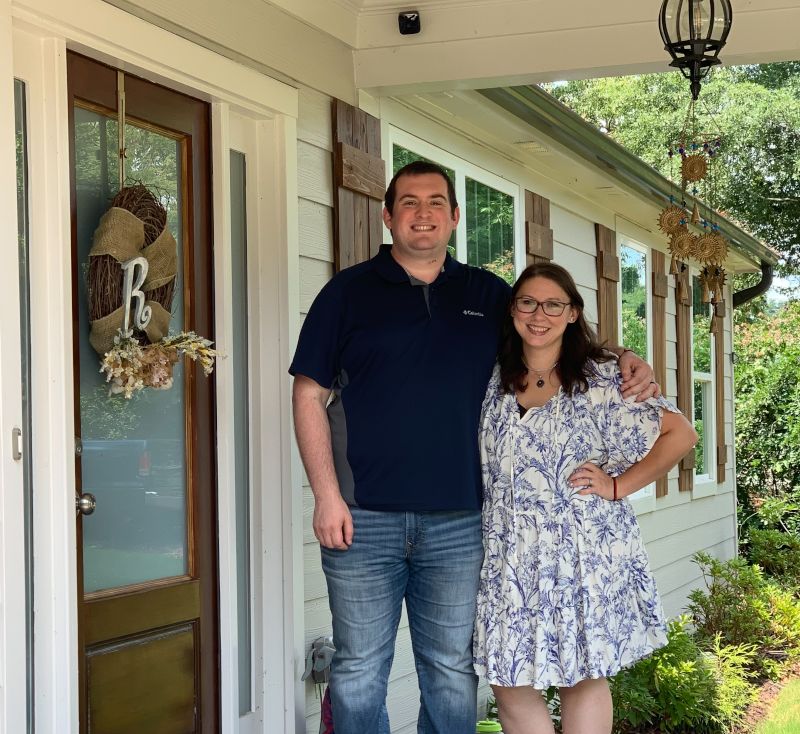 2 / 12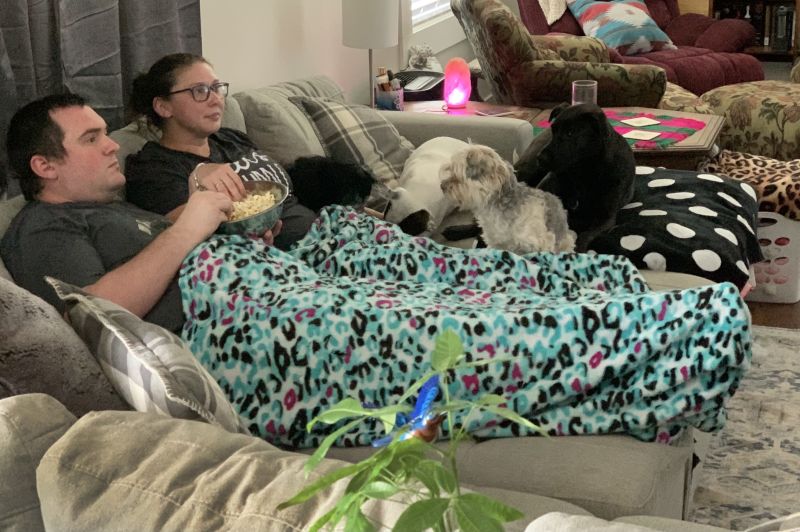 3 / 12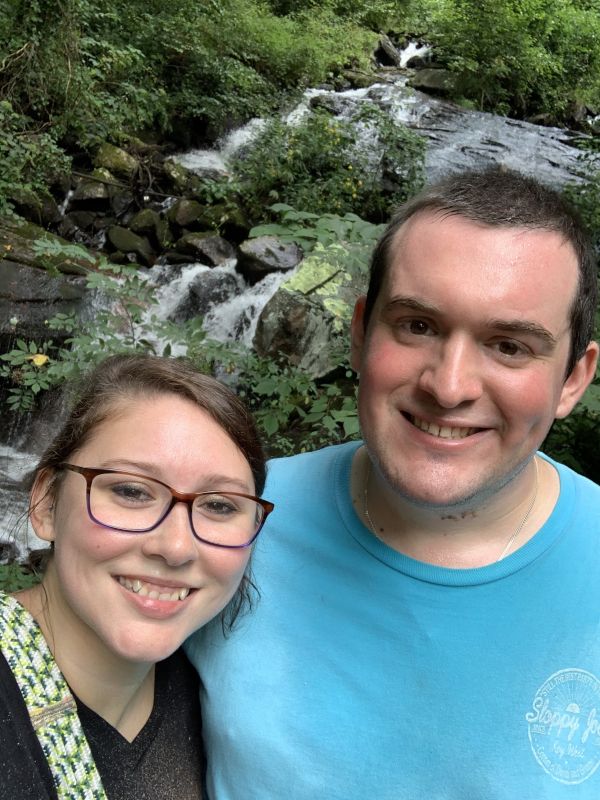 4 / 12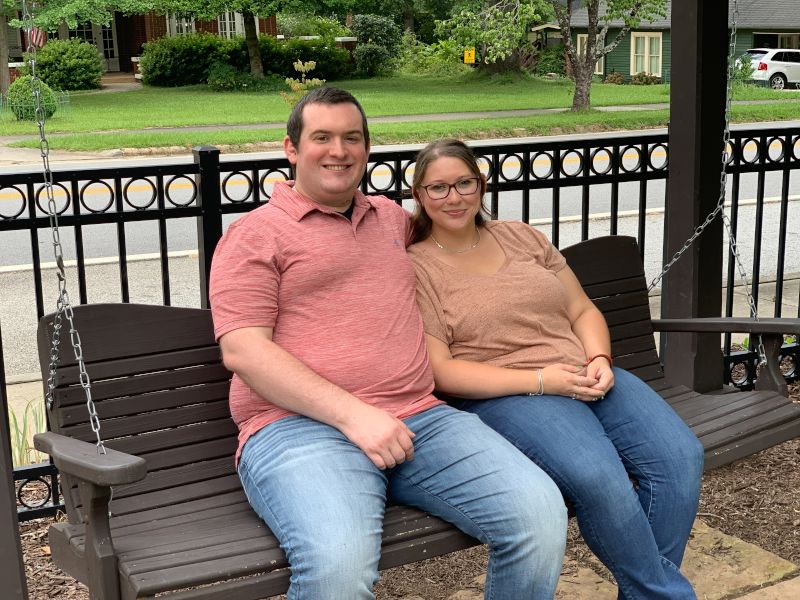 5 / 12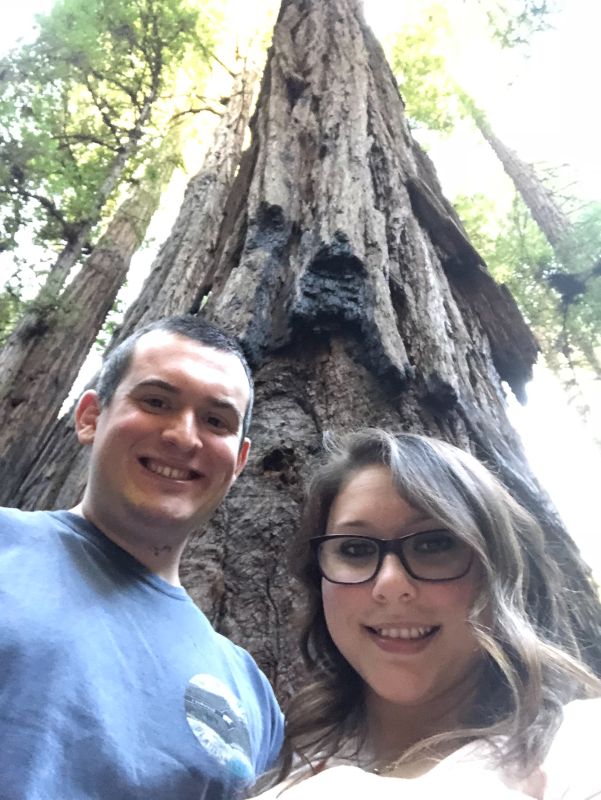 6 / 12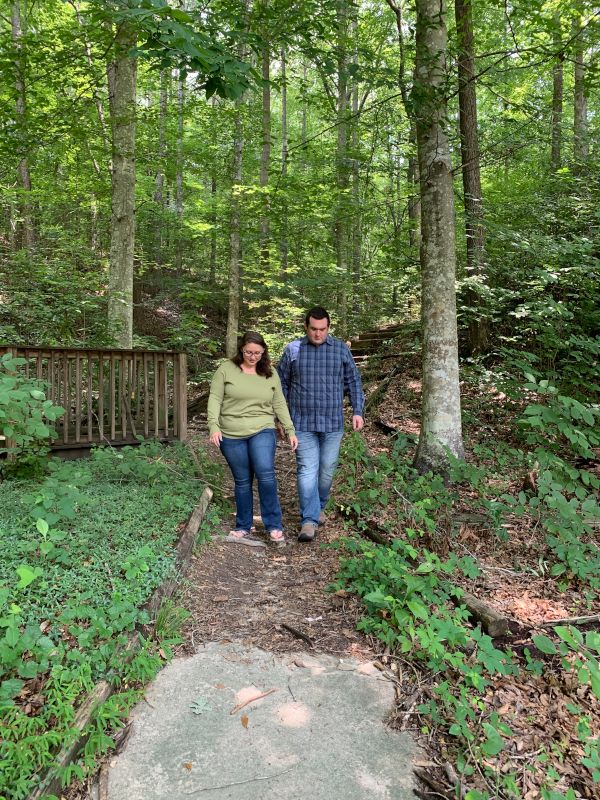 7 / 12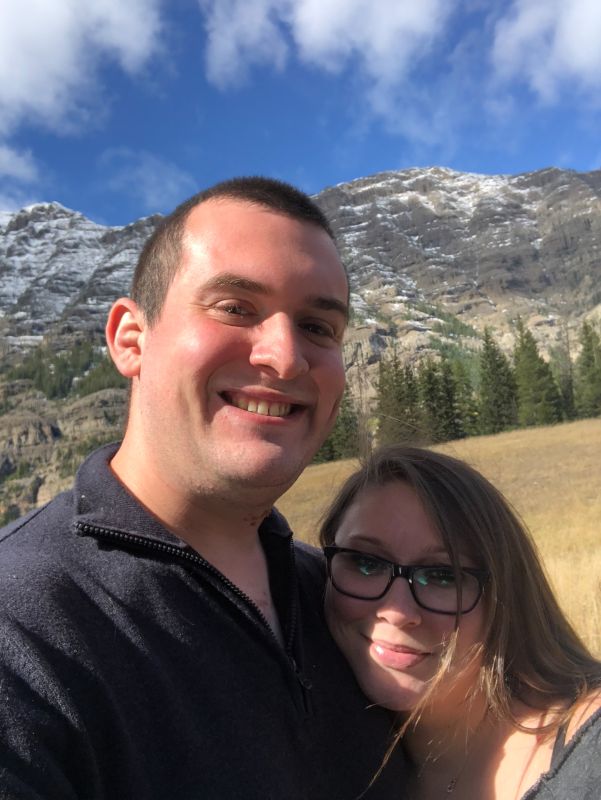 8 / 12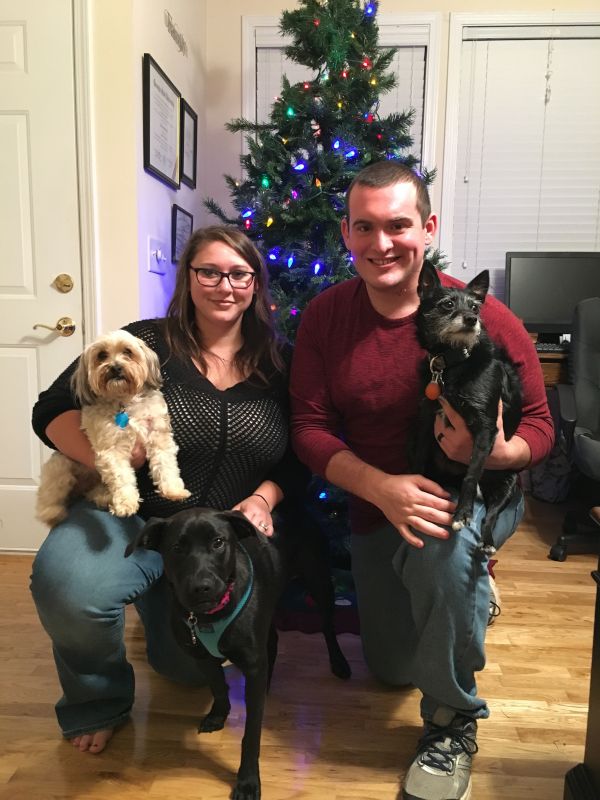 9 / 12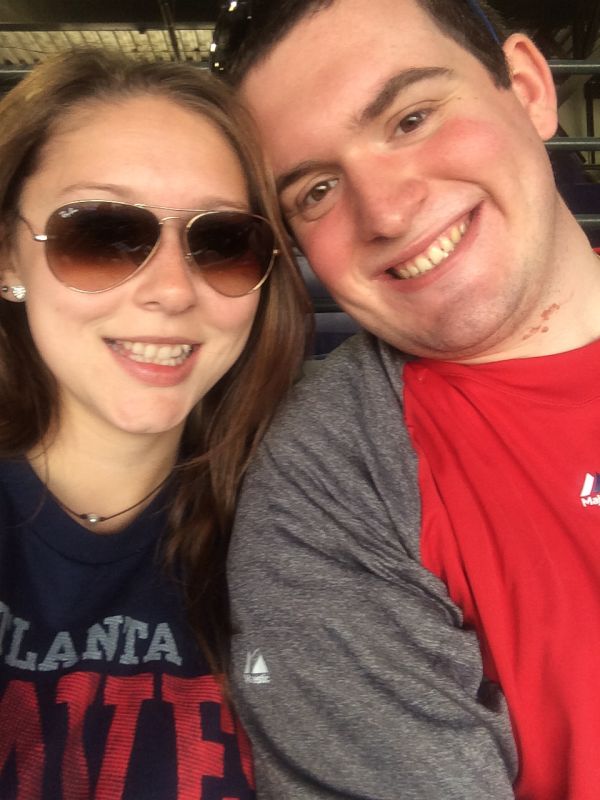 10 / 12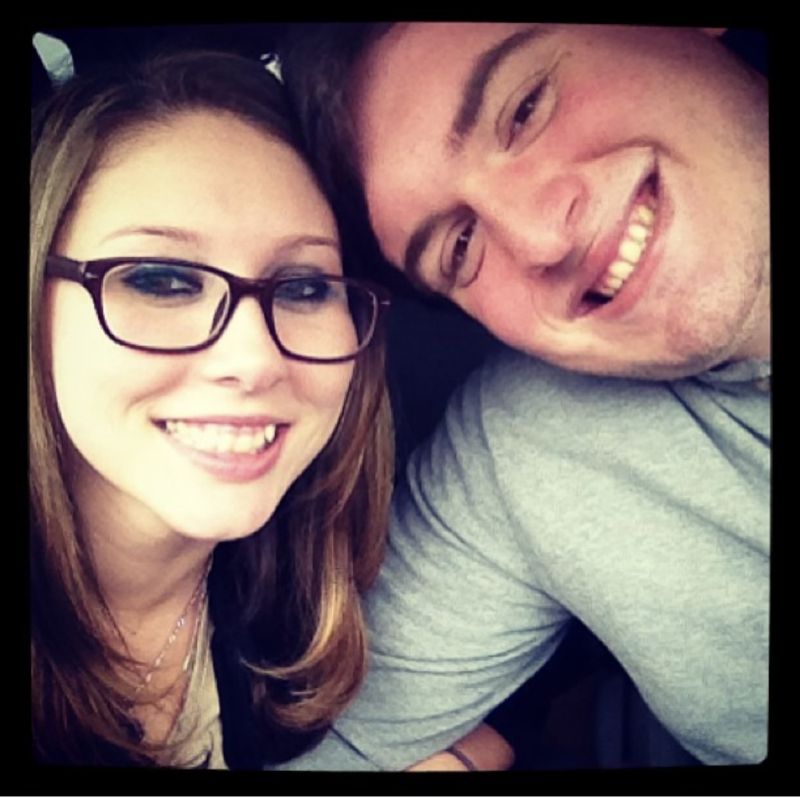 11 / 12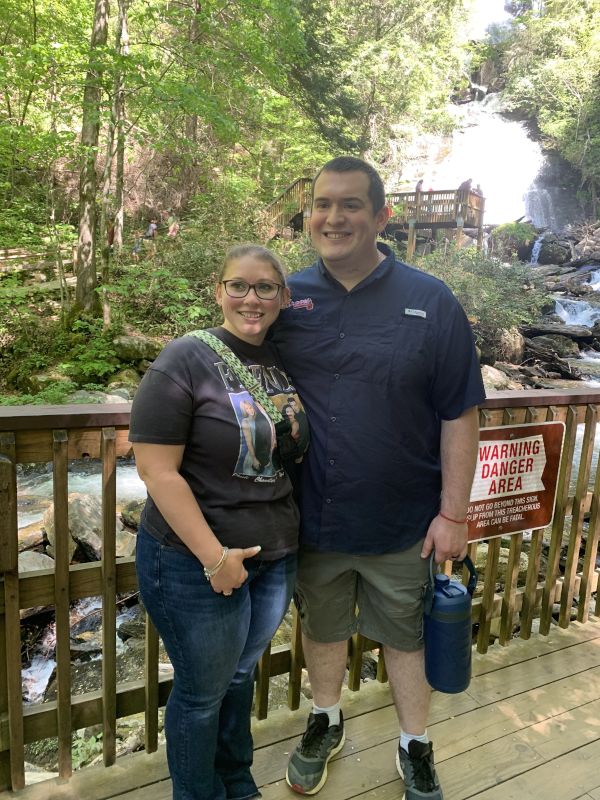 12 / 12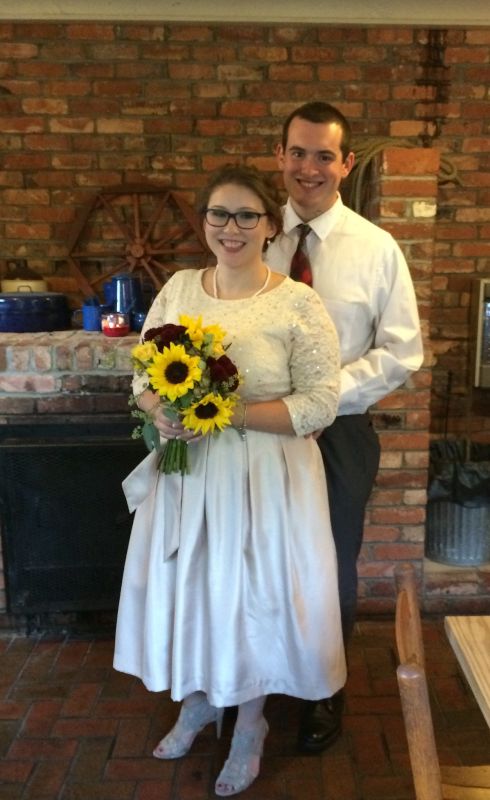 ❮
❯
Our House and Neighborhood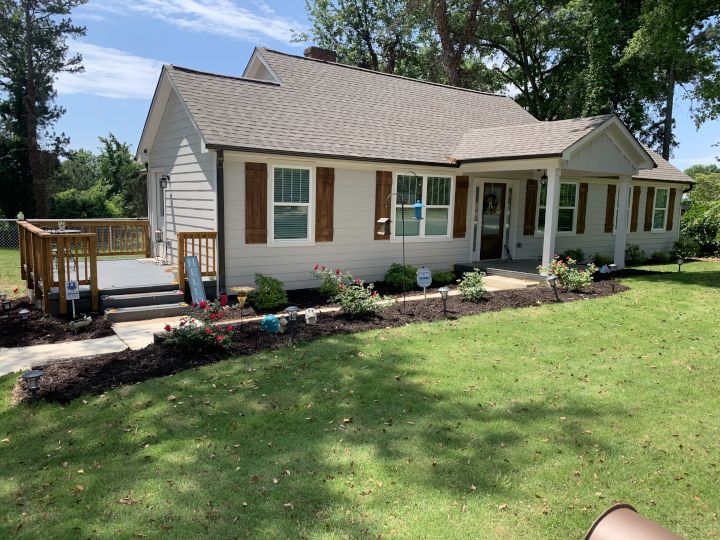 We reside in a town in North Georgia outside of Metro Atlanta. The town is large enough that it has all of the basic places that a big city would have but small enough that it is not overwhelming. Our community is very supportive of all families. There are numerous families in our neighborhood that have young children and we are walking distance to several parks. The city is always having various events that engage the community. There are pools, walking tracks, baseball fields, soccer fields, and playgrounds within walking distance to our home. It is very common to see families of all ages walking in the nearby parks and walking tracks. We also have our doctors, a pediatric doctor, and an urgent care center (open 24/7), as well as a fire department and police department all within walking distance to our home.
Our house is a 1940 remodel that is essentially brand new and was completely remodeled in 2020. It is a 1,927 square foot, single story, ranch-style home. It has 4 bedrooms (1 is currently used as an office for Brittany), 2 full baths, open floor plan, original hardwood floors throughout, 2 original fireplaces, brand new appliances, granite countertops, and custom shelving. It is on 0.75 acres and has over 0.50 acres that is level, cleared, and fenced in with a 6 foot fence for privacy in the backyard. The yard is perfect for your child to run, play and safely enjoy outside activities.
Our Extended Families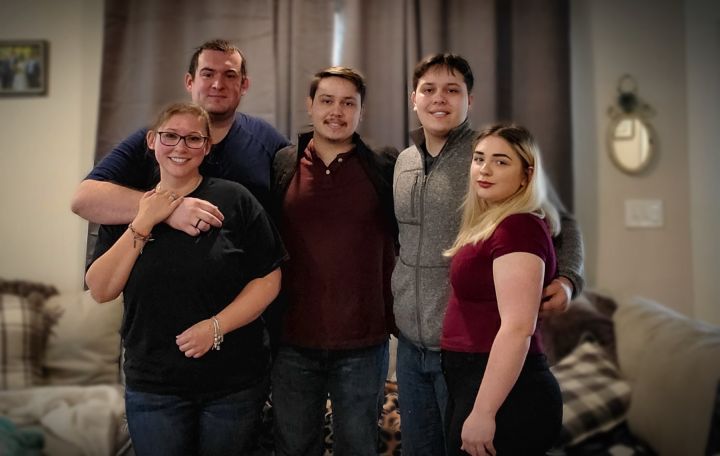 We are both fortunate that both of our families live in the same state as we do and everyone routinely spends time together. Each of our grandparents, parents, and siblings all live within one hour of us. Growing up our grandparents were very close and played integral roles in our lives. Joseph's family enjoys the tradition of getting together for holidays and birthdays, having a meal together, and enjoying the company of each other. Brittany's family enjoys similar family traditions as well, but also does a lot of domestic traveling and always seems to embark on several planned family adventures each year. We are truly fortunate to each have a collective familial unit that enjoys spending time together.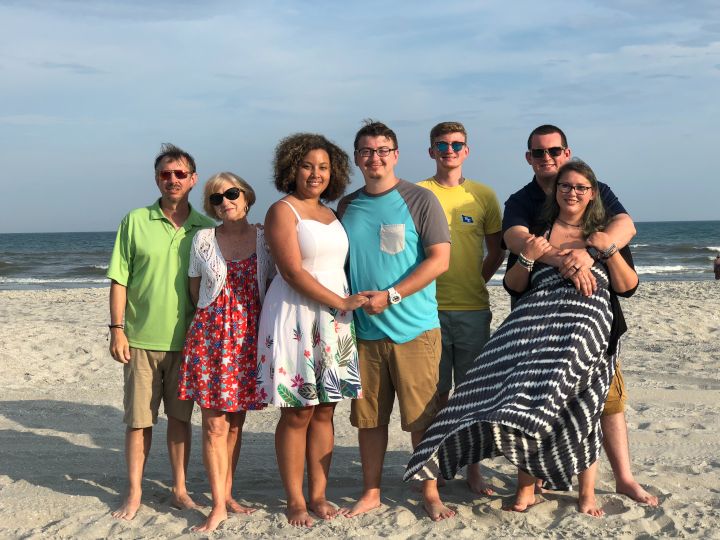 Both of our families understand the importance of adoption and are entirely supportive of our decision to adopt a child. We also each have living grandparents who would have the opportunity to have great grandchildren and would love and support your child.
We feel as a couple that we can be great role models for your child and would take great pride in ensuring they grow up in a loving and nurturing environment with a close knit family around them.
From Us to You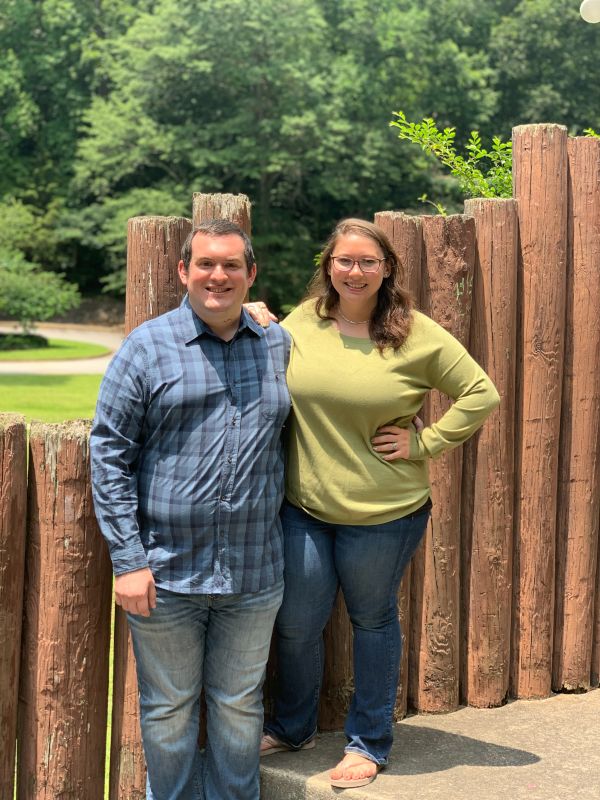 Thank you for considering us as you explore making an adoption plan. We both feel honored and filled with gratitude that you are taking the time to get to know us and consider us as your child's adoptive parents. We have the utmost admiration for you and want you to know that we are more than willing and prepared to embark on this journey with you. We promise to you to provide your child with a stable, loving, and compassionate household. We look forward to getting to know you.
We both grew up in the suburbs directly outside of Metro Atlanta. We met in college in a history course our freshman year in January of 2011. We quickly became friends and our first date was on April 7, 2011. We graduated college together (Brittany with a Bachelor's Degree in early childhood education and Joseph with a Bachelor's Degree in criminal justice) in May of 2014. Joseph went on to graduate school and graduated in May of 2016 with a Master's Degree in public administration. We were married on October 28, 2016. Brittany has worked for over seven years as an educator and is now a self-employed early childhood tutor who works from home. Joseph is a State of Georgia employee and works as an investigator for a public defender's office in North Georgia.
From the start, we knew we wanted to have a family. We began trying to start a family but after years of being unsuccessful we met with an infertility specialist. After two years of medical intervention, two rounds of IUI, one round of IVF, and three miscarriages that resulted in late term stillbirths, we decided to regroup and focus our efforts on adoption. Adoption has always been something that we both wanted to explore as we both have extensive family history of adoption. Joseph has identical twin brothers who were adopted in 1998. Joseph also has two nieces who were adopted from Lebanon in the early 2000s. Brittany's mother has also adopted and fostered several children as well. Thus, adoption seemed like a natural choice for us.
Our family is very encouraging and open to the idea of us adopting a child. Your child will have the opportunity to be raised with aunts, uncles, grandparents, and great grandparents. All of Brittany and Joseph's immediate family live within one hour of us and we frequently spend time together. We often are spending time with our family going on family vacations and always make sure to spend time together during birthdays and holidays. We are truly fortunate to each have families that come together to spend time with each other.
We do not see adoption as giving up a child, but as joining a family. Joseph grew up with his parents sending pictures and letters to his adoptive brother's birth parents. This was something that was very special and openly celebrated. If you would like we are more than willing to send letters and pictures to you of your child. We are also proud of our decision to become adoptive parents and promise to you to provide every opportunity to include you in your child's life if you wish to do so. We consider ourselves to be very effective in the art of communication and believe in open communication. We are more than willing to communicate with you via email, phone calls, texts, future visits, face time, and mail.
Once again, we feel truly humbled and honored to be considered by you as your child's adoptive parents. We cannot imagine how difficult this decision must be for you. Our families are both extremely excited about us becoming adoptive parents and we thank you for the opportunity to consider us to be parents. Your child will grow up in a loving home with two loving and caring parents who will always be open with your child regarding adoption and promise to you to maintain open channels of communication with you if you so desire. We look forward to beginning this journey with you and getting to know you.
Appreciatively and Respectfully Yours,
Joseph & Brittany
Favorites
Actor
Jim Carrey
Jensen Ackles
Actress
Jodi Foster
Lisa Kudrow
Author
Stephen King
Louisa May Alcott
Book
The Shinning
Little Women
Cartoon
Courage the Cowardly Dog
Courage the Cowardly Dog
Childhood Memory
Watching Atlanta Braves games with my grandfather.
Eating mint chocolate chip ice cream with my dad next to the fire at Christmas
Childhood Toy
Batman Action Figure
Beanie Babies
Children's Book
Goodnight Moon
Goodnight Moon
City
Las Vegas
New York City
Classic Movie
E.T.
Gone with the Wind
Day of Week
Saturday
Friday
Dessert
Tiramisu
Turtle Cheesecake
Disney Movie
A Goofy Movie
Lion King
Dream Car
1967 BUICK RIVIERA GS
1967 Chevorlet Impala
Dream Job
High School Forensics Teacher
Stay-at-home mom
Dream Vacation
Italy
Alaska
Family Activity
Taking a road trip out West
Any family trip
Food
Buffalo Wings
French Fries
Form of Exercise
Walking
Walking
Holiday
Christmas
Halloween & Christmas
Holiday Song
Wonderful Christmas Time - Paul McCartney
A Holly Jolly Christmas
Holiday Tradition
Christmas time- relaxing with family
Opening one gift Christmas Eve
Ice Cream
Moose Tracks
Mint Chocolate Chip
Junk Food
Any sour candy
Salt & Vinegar Chips
Leisure Activity
Fishing
Reading
Magazine
National Geographic
People
Memory with a Child
Growing up with my adoptive twin brothers during the holidays.
Babysitting my youngest brother and baby cousins
Memory with Spouse
Going on a two week cross country road trip for our honeymoon.
Spending two weeks driving cross-country for a belated honeymoon
Movie
The Dark Knight
Practical Magic
Movie Munchie
Sun flower seeds
Popcorn
Movie Quote
"There's No Crying in Baseball!" A League of Their Own (1992)
"Always throw spilled salt over your left shoulder, keep rosemary by your garden gate, plant lavender for luck, and fall in love whenever you can."
Musical
Classic Rock and 1990s music
Mamma Mia
Musical Group
Led Zeppelin & Hootie and the Blow Fish
Fleetwood Mac & BTS
Nursery Rhyme
Incy, Wincy Spider
Five Little Monkeys
Olympic Event
Ice Hockey
Gymnastics
Personal Hero
My Grandfather
My dad
Play
Who's Afraid of Virginia Woolf?
Hamilton
Poet
Edgar Allan Poe
Edgar Allen Poe
Quality about my Spouse
Constant kindness and compassion for all.
He has always been there for me no matter the circumstance, and he can always make me laugh
Quote
"Weakness of attitude becomes weakness of character" - Albert Einstein
"Nothing is impossible, the word itself says I'm possible!" -Audrey Hepburn
Restaurant
Outback Steakhouse
Mary Macs
Sandwich
Cuban Sandwich
Peanut butter & jelly
Scripture
Isaiah 41:10
1 Corinthians 13
Shopping Store
Costco
Target
Song
"More than a Feeling" - Boston
Carry On My Wayward Son
Sport to Play
Roller Hockey
Baseball
Sport to Watch
Baseball
Hockey
Sports Star
Hank Aaron
Chipper Jones
Sports Team
Atlanta Braves
Braves
Subject in School
English
Literature
Thing to Cook
Italian Food - Stuffed shells, lasagna, various pasta bakes.
Chili
Time of Day
5:00 pm
Evening (Right after dinner)
Tradition
Watching horror movies at night with my spouse.
Movie nights with my husband
TV Show
Seinfeld
Supernatural & Friends
TV Show Character
Dwight from the Office.
Dean Winchester & Phoebe Buffay
Type of Music
Classic Rock
90's Pop & Rock
Vacation Spot
Any lake that I can fish at
Myrtle Beach
Video Game
MLB Baseball
Checkers