1-800-ADOPTION
Thank you for viewing our profile
If you would like to learn more about us, please call 1-800-ADOPTION (2367846), fill out the form at the bottom of our on-line profile page, or email us at bp_information@americanadoptions.com.
To revisit our on-line profile page and view our profile video at American Adoptions, simply use your mobile phone to scan the QR code on the right. We are looking forward to hearing from you!
Stew & Megan
Thank you for taking the time to read and consider our profile! We know that we have more than enough love to go around and that adoption is best way to build our family. Choosing us to be your child's parents would fulfill a dream of ours. We hope that you consider us and we look forward to the journey that lies ahead of us.
About Us
Education
Bachelor's Degree in History
Doctor of Medicine
Relationship
Legally Married
Our Favorite Vacation Spot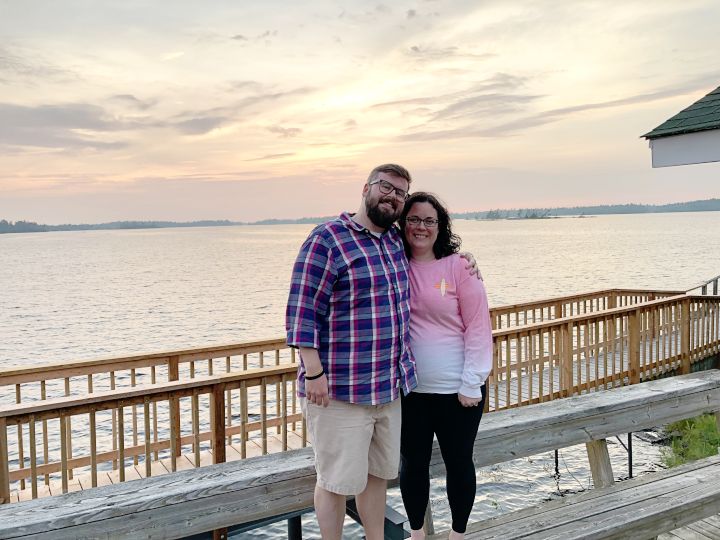 There are two places we visit every summer that are important to us and our families.
Megan's favorite vacation spot is Stone Harbor on the Jersey Shore. Stone Harbor is a quiet beach town that Megan's family has spent many years visiting. Her grandparents owned a house right on the beach until recently and Megan has fond memories of spending time there with her grandparents during the summer. We still spend a week in Stone Harbor at a rented house every year, sometimes her siblings and mother join us. We love to spend time at the beach reading, relaxing, and swimming. Breakfast at Uncle Bill's Pancake House and ice cream at Springer's are a must each year!
Stewart's family is lucky to have a cottage in the wilderness of northern Ontario, Canada. The setting is so remote that there are no roads in or out, so we have to take a boat to get to the cottage. Our spot is set among a small collection of other cottages (all friends or family) right on the edge of Georgian Bay. We like to swim in the cold water and dry ourselves on the warm rocks. At night, you can see each star in the sky. This is a relaxing, familial place that helps recharge your batteries.
These are two fun family trips that we would love to introduce to your child.
Fun Facts About Us: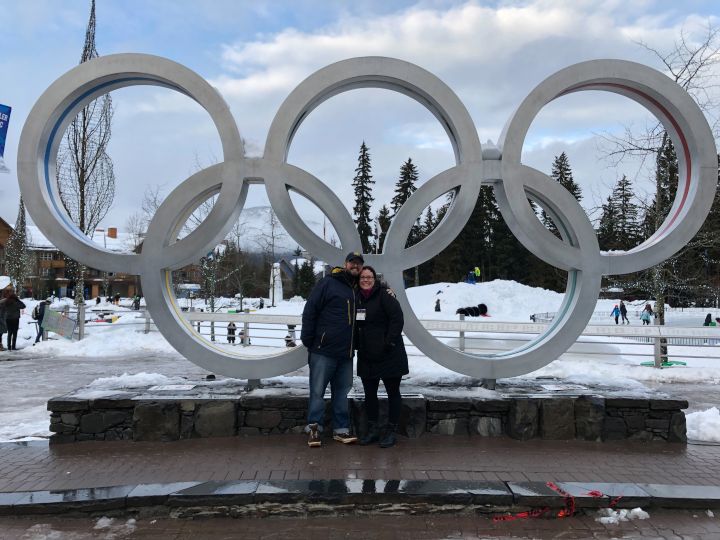 Our house was built in 1898! It is completely updated and renovated, but it still has a lot of old house charm, such as the original hardwood floors.
We are big Marvel fans and have seen all the movies.
We live in the same neighborhood as the city zoo, and sometimes we can hear the lion roaring from our local park.
Stew's sister lives in Hawaii - this would be a nice place to visit in the future!
Our grandparents were good friends and traveled together all over the world. This was well before we knew each other, but we've since learned about all of their adventures.
Megan loves to bake, especially bread. She started making sourdough bread in the last few years, which has proven to a popular item among family and friends.
We have a wood fire pizza oven that we love to use year-round.
Megan's brother was born on Halloween, so that has always been a fun holiday to celebrate.
When we visited Vancouver/Whistler (site of the 2010 Olympics), we went on a bobsleigh ride down the Olympic track!
Our Professional Lives
Megan is a family medicine doctor. She has taken care of both adults and children in clinical practice since 2010. She also does a lot of teaching as part of her career. This includes medical students and physicians who are newly graduated from medical school. She is passionate about teaching because she feels it is so important to train doctors who are not only knowledgeable but also kind and empathetic. She is also very familiar with pediatric guidelines in medical care. More recently, Megan has started working in an advisory role for the hospital as well. Though medicine can be challenging at times, Megan finds it incredibly rewarding to provide care for families and collaborate with others to take the best care of patients. She is fortunate to have job stability and satisfaction.
Stewart works for his family's building supply company in sales. This is a company started by his grandfather, and it is an honor to continue his grandfather's hard work. Stew is lucky to work alongside his father and uncle, although his father is looking towards retirement soon. Stewart hopes the family company will provide future career opportunities for him.
Photos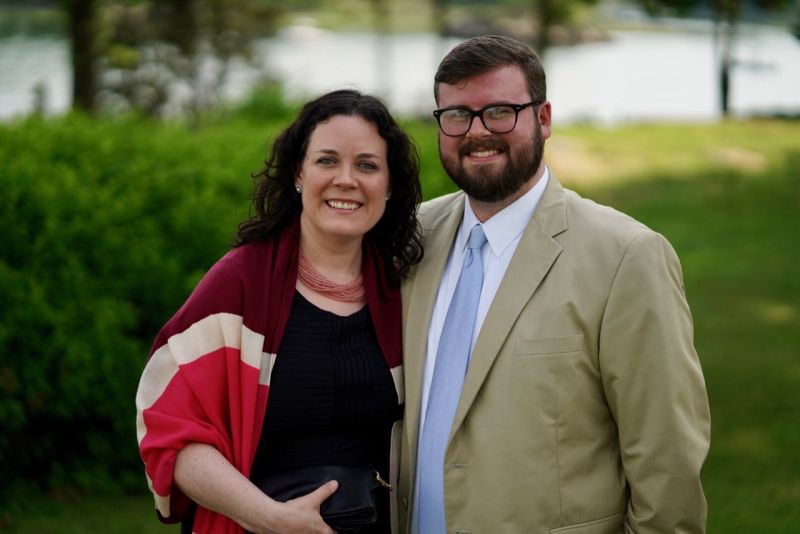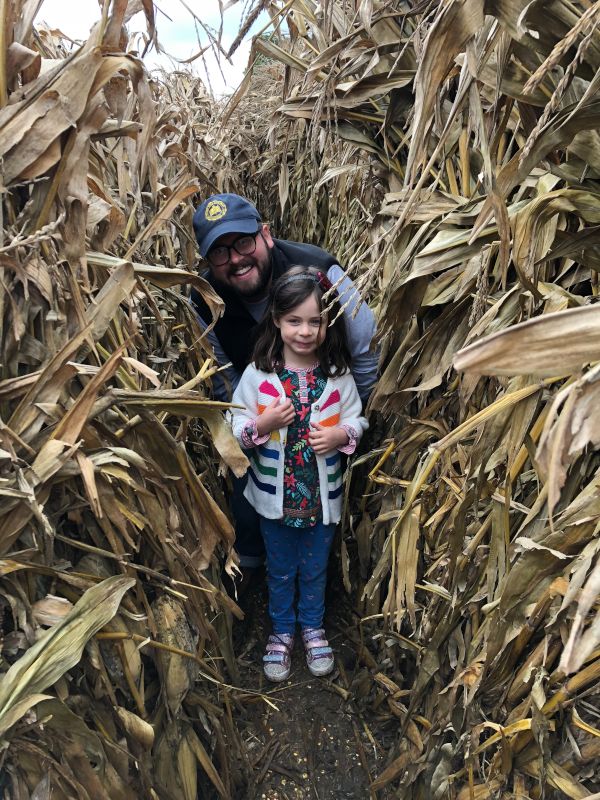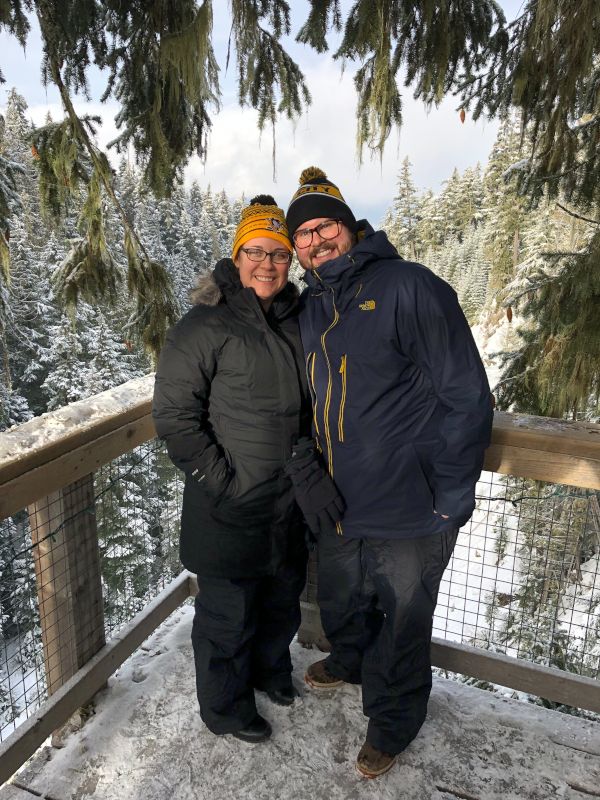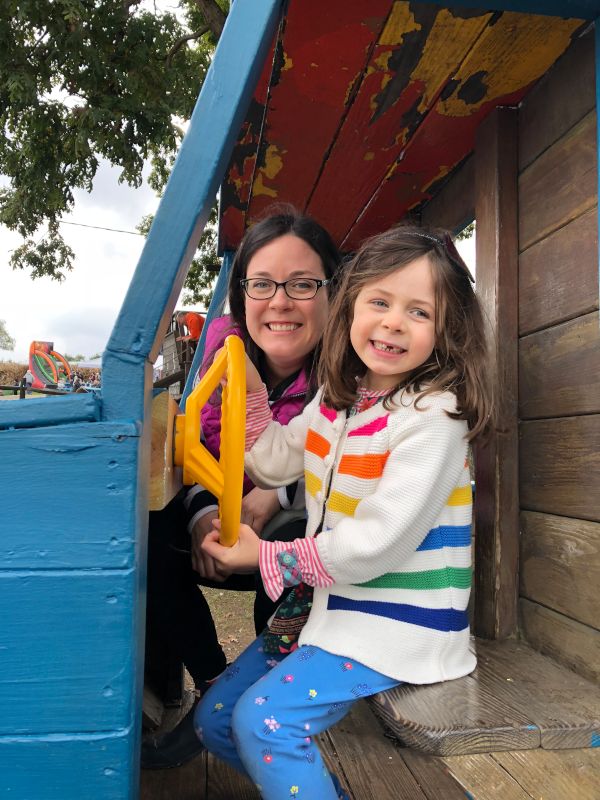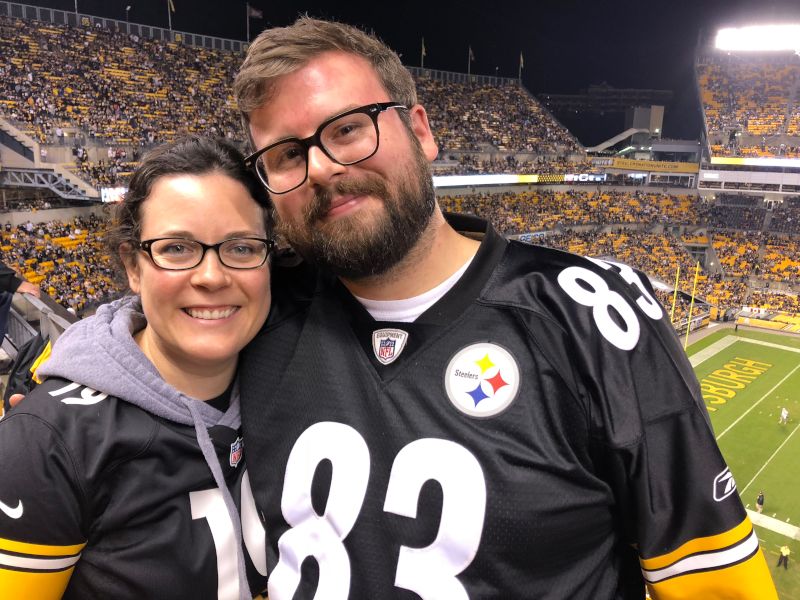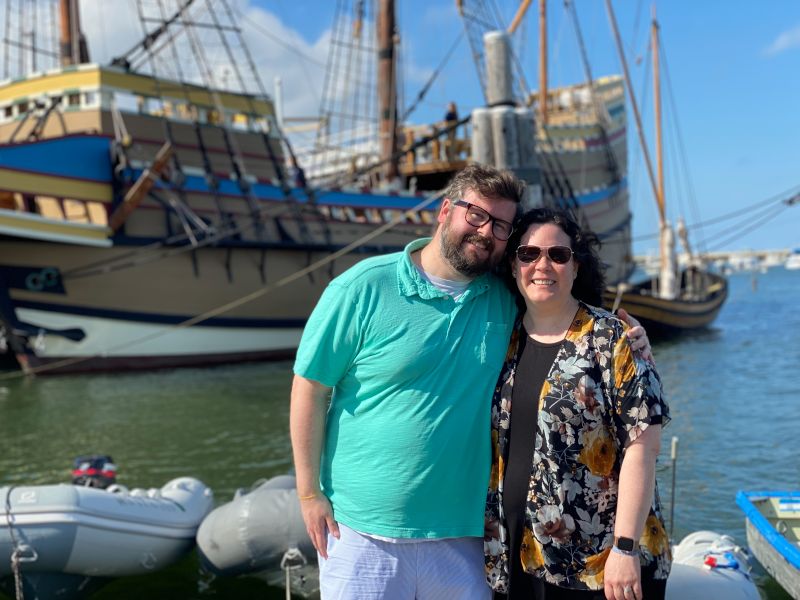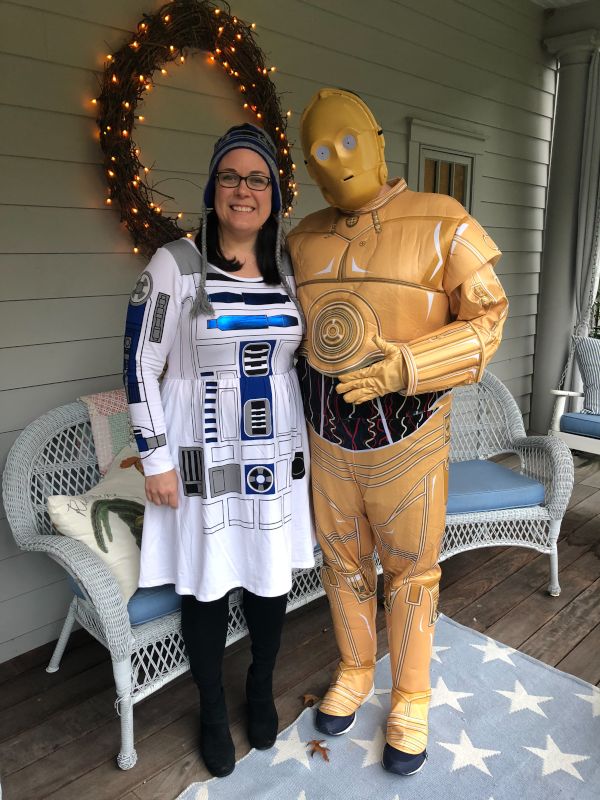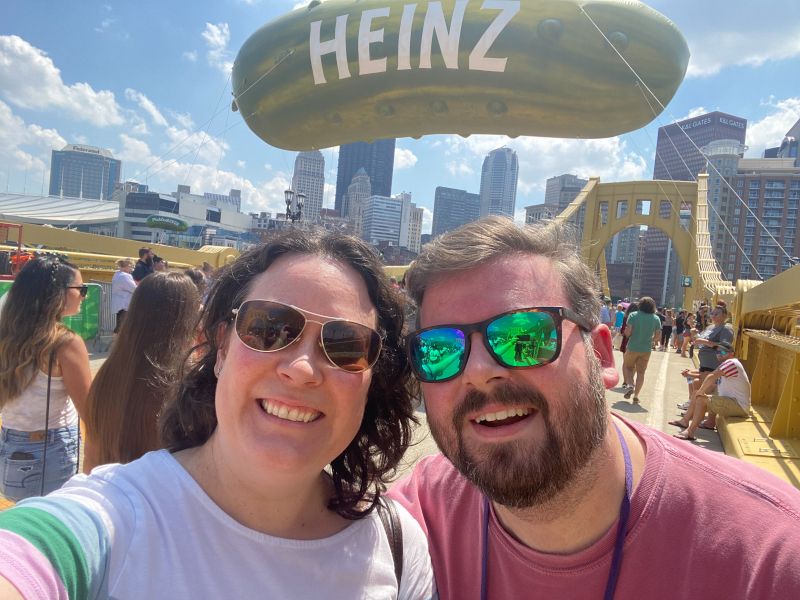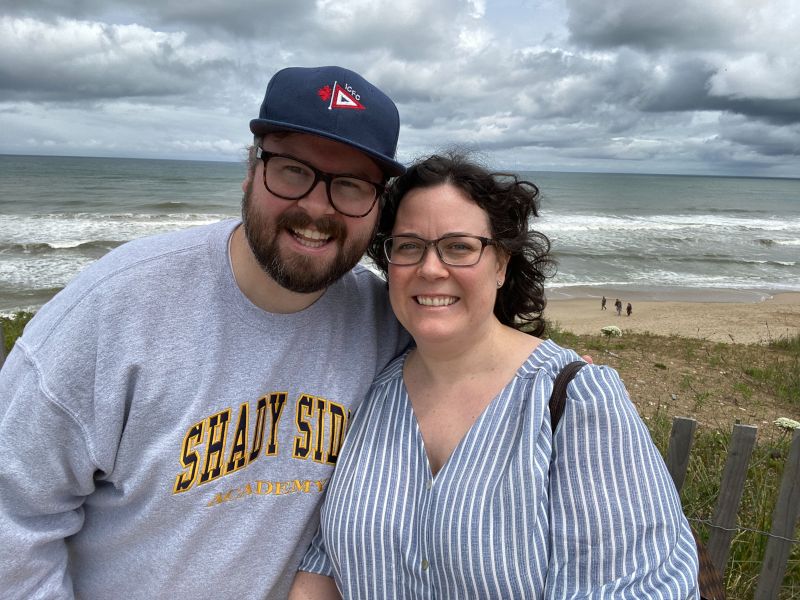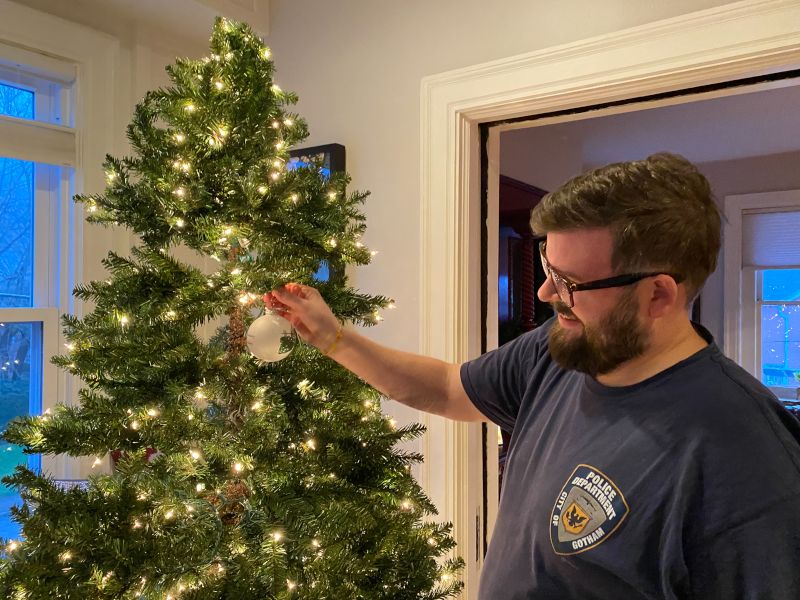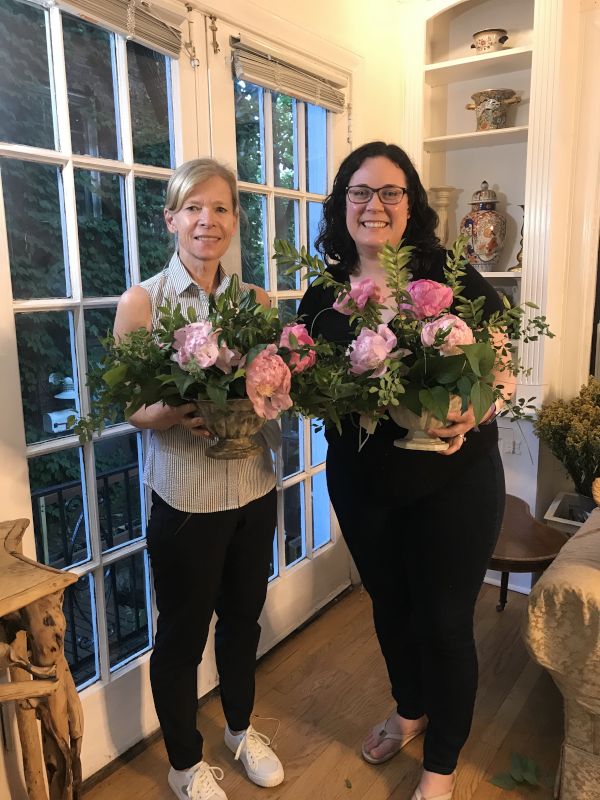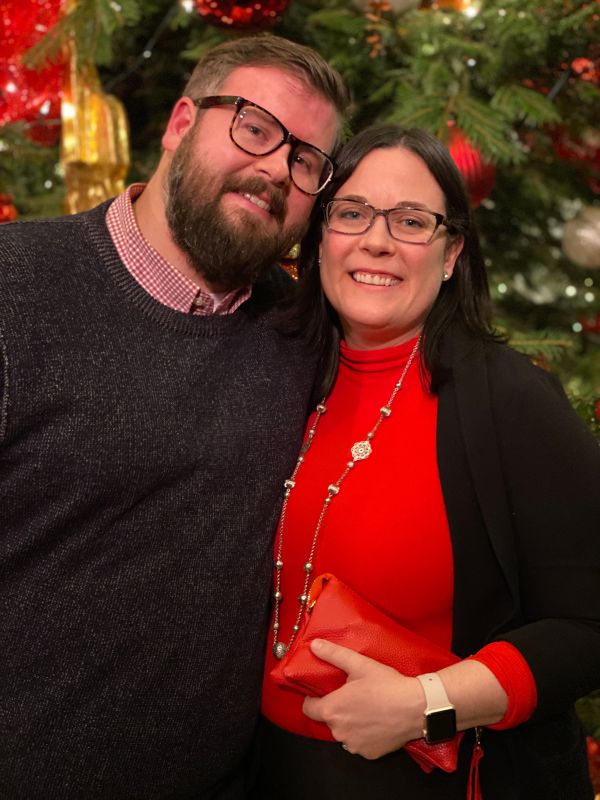 ×
1 / 12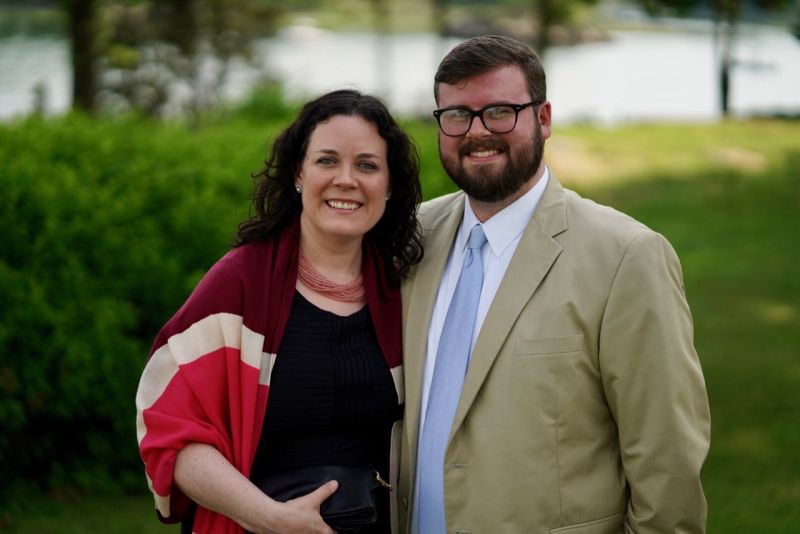 2 / 12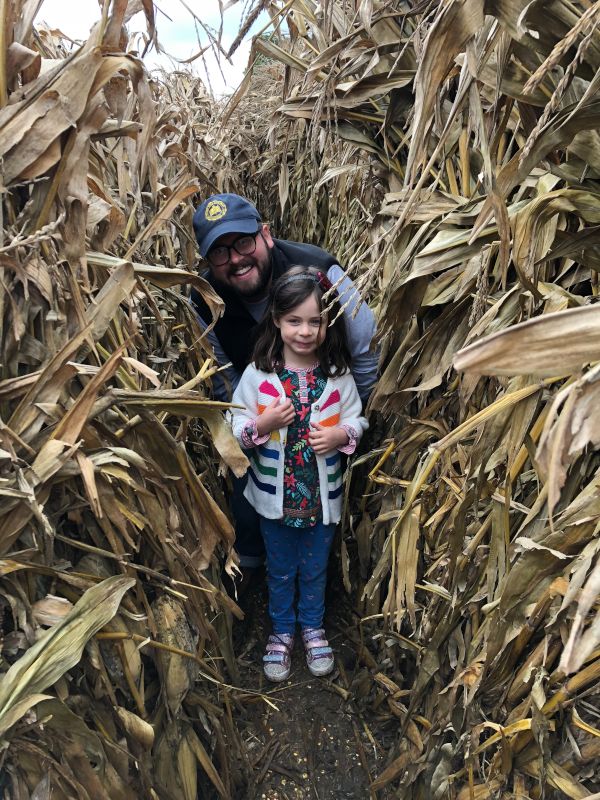 3 / 12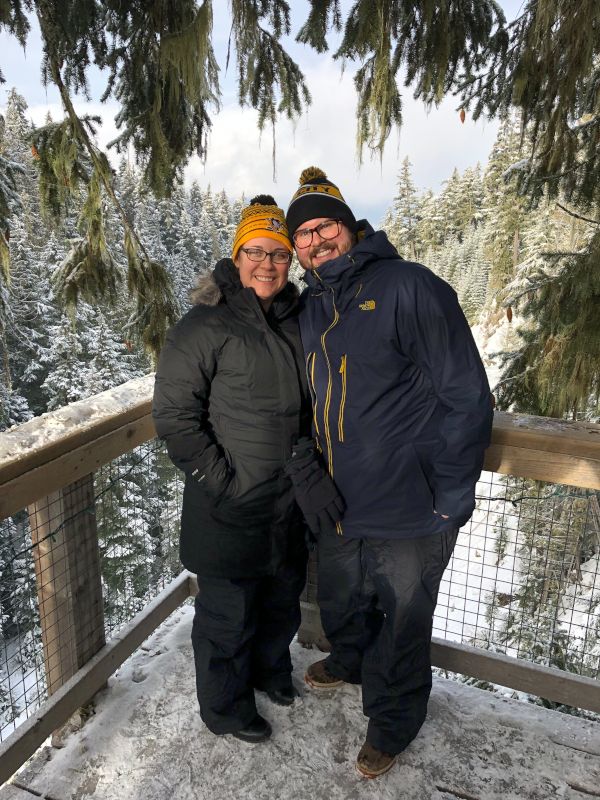 4 / 12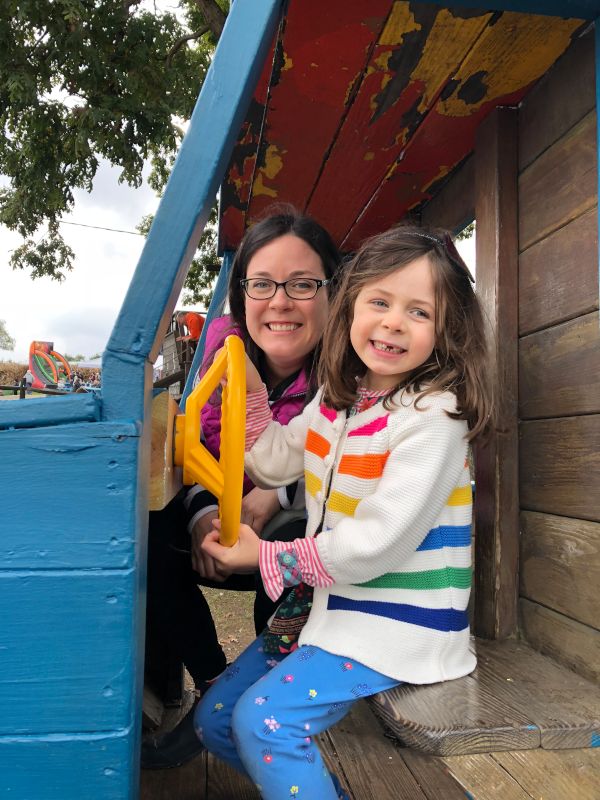 5 / 12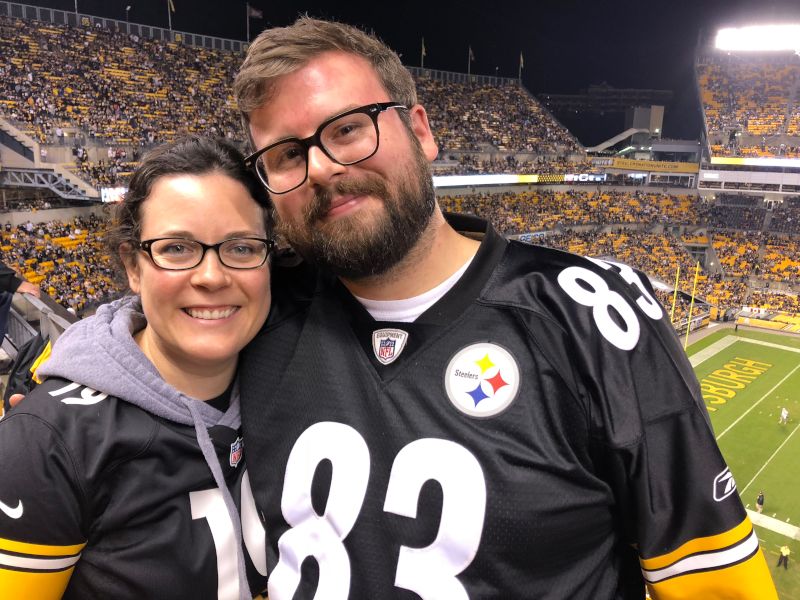 6 / 12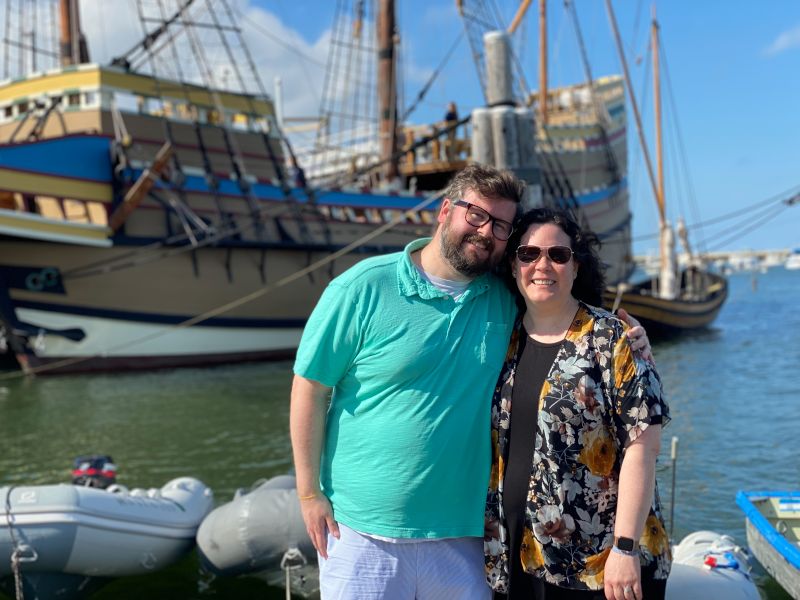 7 / 12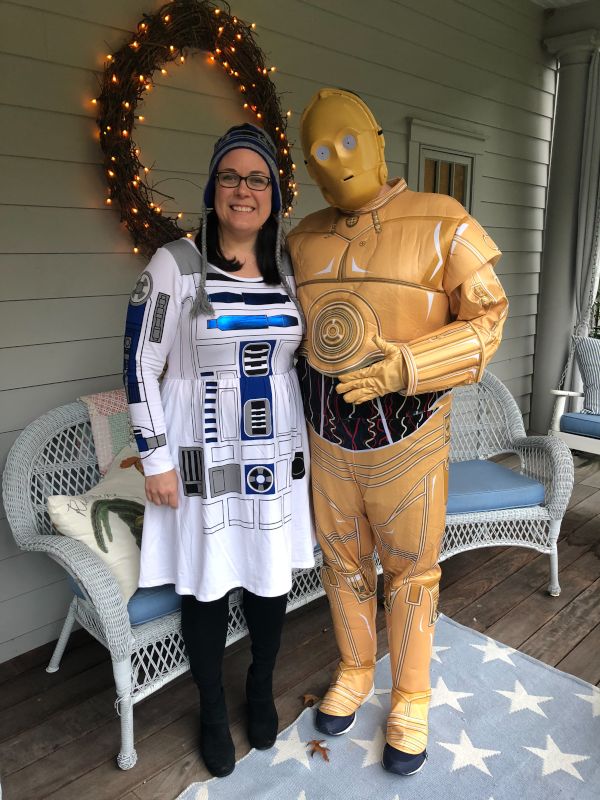 8 / 12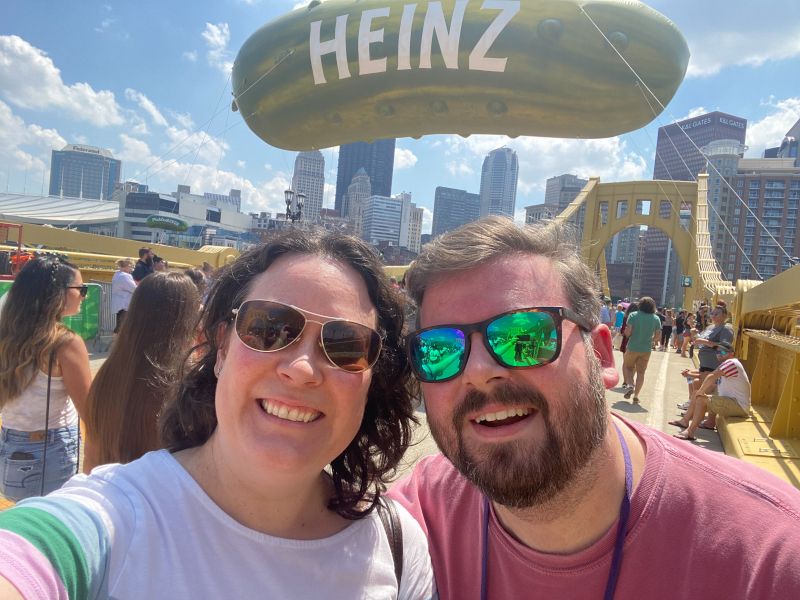 9 / 12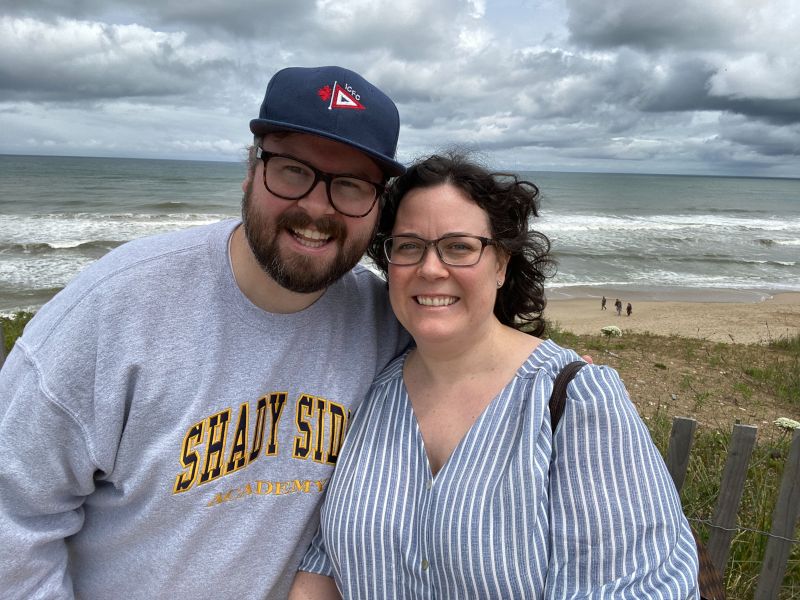 10 / 12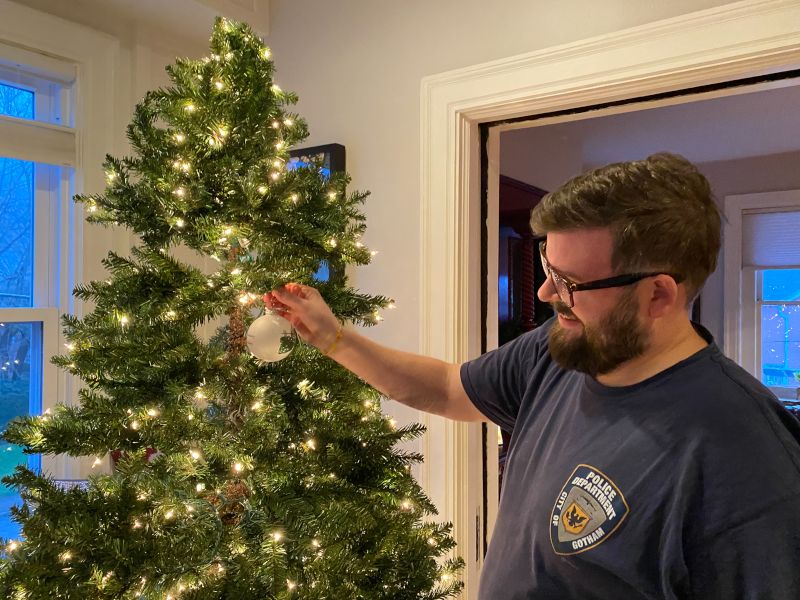 11 / 12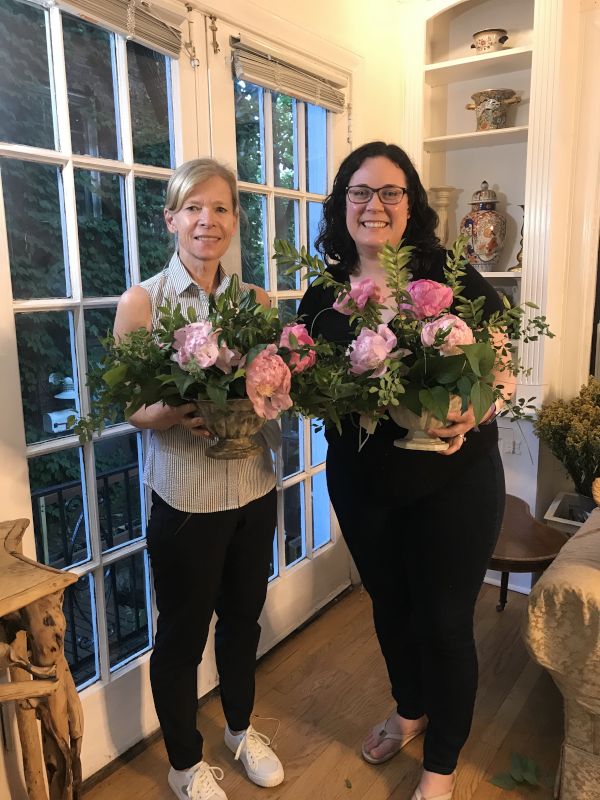 12 / 12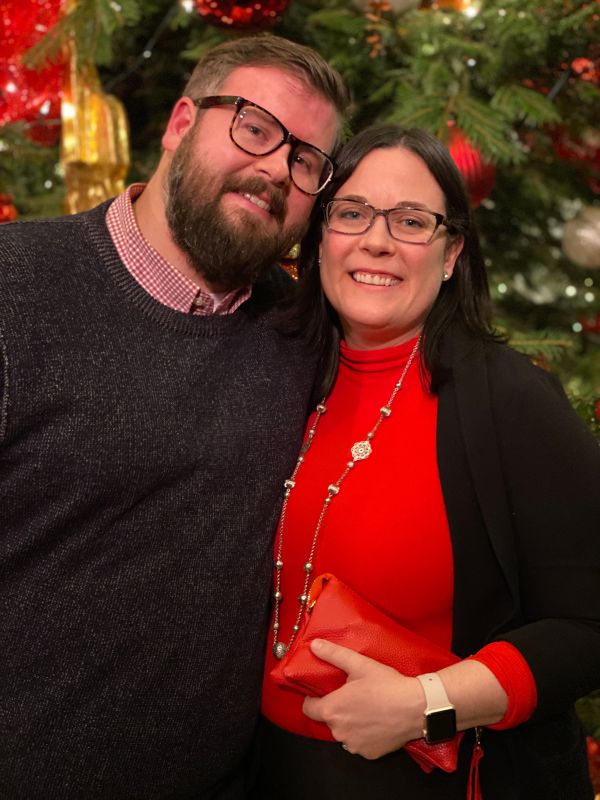 ❮
❯
Our House and Neighborhood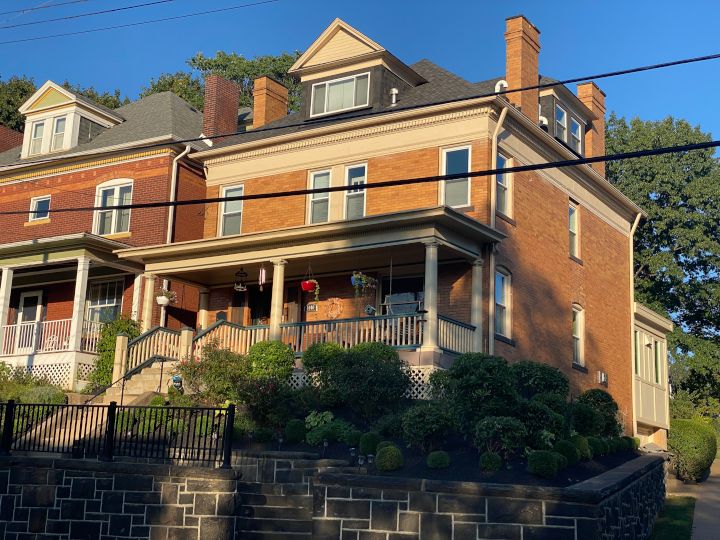 We live in Pennsylvania in an older home that has been recently renovated. Throughout the renovations, we kept in mind our goal to grow our family. We have three bedrooms, a home office, and a room we've devoted to a playroom for a child. Our first floor is an open floor plan so we spend a lot of time in our kitchen and living room area. Two dogs and three cats live with us, and they are all excellent with kids.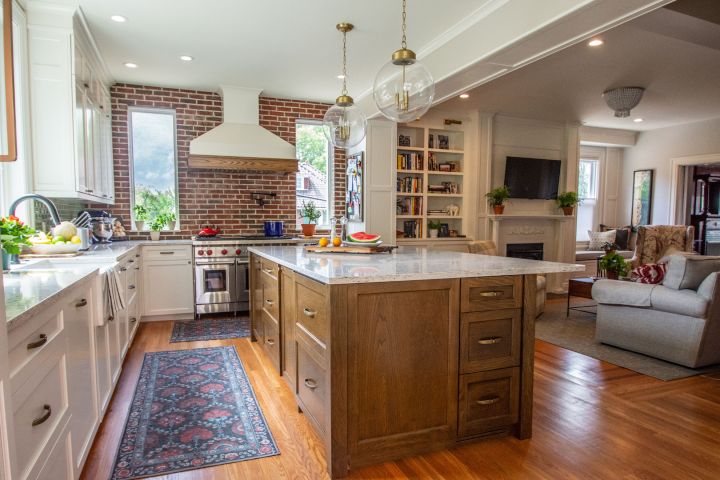 We are fortunate to live in a residential part of the city with restaurants and an ice cream parlor within walking distance. We live just down the street from a spacious public park with walking trails and playgrounds. The park hosts free jazz concerts on Sunday evenings in the summer. We also live near the zoo and several museums, including a children's museum. We have several close friends in our neighborhood, and many of them have young children. Neighborhood block parties and BBQ's are fun events. We also belong to a pool where your child would play with other kids and learn to swim.
Our city has three professional sports teams. We both have memories of going to football, baseball, and hockey games as kids, and we would love to share this with our future children as well!
Our Extended Families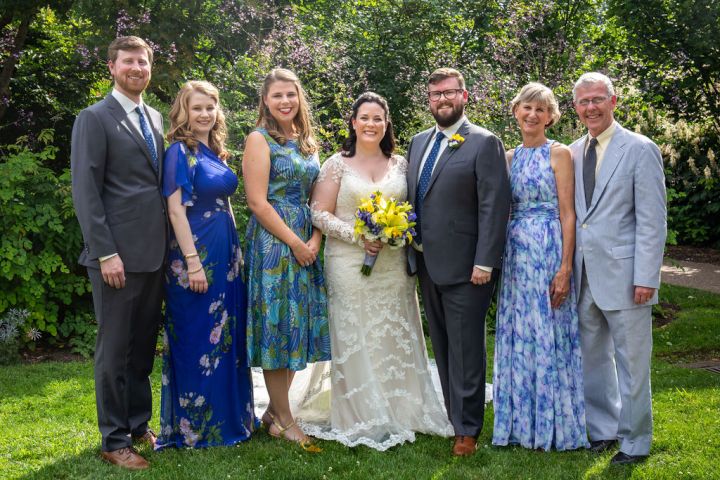 Our parents live just a few miles from each other and both about 15 minutes from our home. Megan has two brothers and a sister. Her older brother and his wife live in our neighborhood. They have young children so playtime with cousins would be a regular occurrence. Stewart has one brother and one sister. They both live out of state, but we talk to them regularly. We both have extended family who live near us, including aunts, uncles, and cousins. Megan's grandmother is 96 and still attends all of our family functions!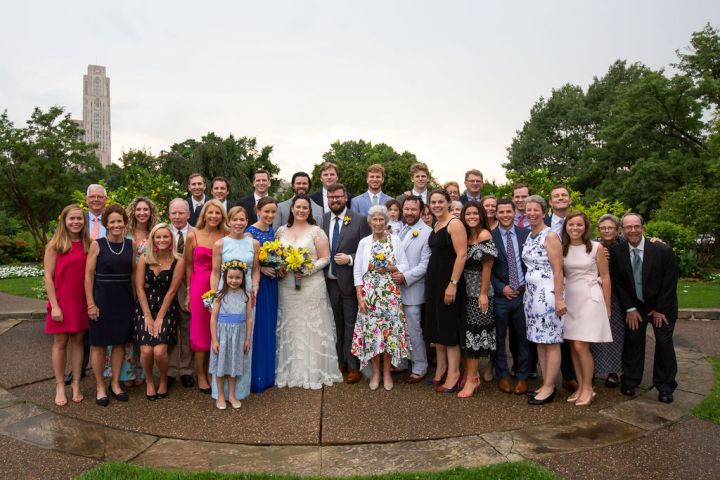 Family holidays are always fun, especially Christmas. This includes traditional meals (cheesy potatoes!) and decorating the house. Megan's mom has made Halloween costumes for all of her children and grandchildren through the years, something she looks forward to do doing for her future grandchild as well!
Both of our families supportive of our adoption plans. They are excited to welcome this child into the family and include them in our favorite traditions.
From Us to You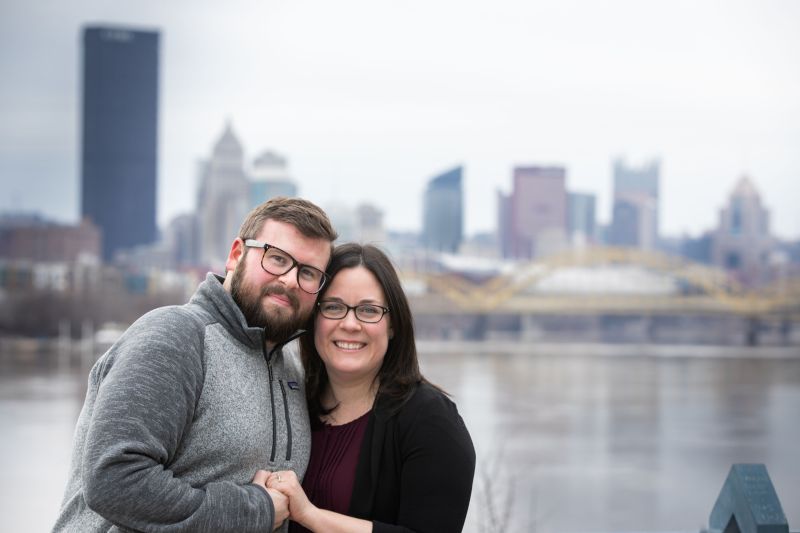 We are truly honored you have read about us and are considering us to raise your baby. We have been in a relationship since 2018, and we have been married since 2019. From the time we met, we have always had a common goal to start a family. We are ready for this journey, and we feel so grateful to have the opportunity to become parents.
We talked about our desire to be parents very early in our relationship. We both come from loving and close families, and we know we have a lot of love to give to a child. Adoption is also something that came up in our discussions about building our family, so it something we have both been open to for a while. When we couldn't conceive a child on our own, we explored the possibility of undergoing fertility treatments. We took the time to consider our options. We have a few friends who have expanded their families through adoption, and we met with them to hear about their experiences. After time and careful consideration, we concluded that adoption is the right decision for us. We do not feel it is necessary to be genetically related to a child in order to love and bond with him/her. We feel very secure in our decision, and we are very thankful to have the support of our family and friends in this decision as well.
As parents, we will provide a home with stability and love. We will make sure a child has a good education and will strive to provide as many opportunities as possible. We both come from close families, and we are fortunate to have a supportive circle of good friends as well. We look forward to many moments in raising a child, both big and small. Whether it's reading books before bed, baking cookies, or seeing the animals at the zoo, all of these are experiences we can't wait to share. We do not currently have children in our home. However, we have a niece and four nephews, and we are lucky to see them on a regular basis. We are excited that this child will grow up spending a lot of time with their cousins. Megan sees kids in her medical practice and feels very comfortable with common pediatric issues.
We also cherish holidays with our families and have many holiday traditions that we can't wait to share with your child. Some of these include making shamrock cookies on St. Patrick's Day, dying Easter eggs and having an Easter egg hunt, watching fireworks together, visiting the pumpkin patch and picking out pumpkins to carve for Halloween, homemade Halloween costumes, cutting down a Christmas tree and decorating the house for the holidays. Not to mention all the fun cooking and baking that comes with holidays!
We are happy to send letters and pictures to you as your child grows. If you are interested in additional contact, such as emails or phone calls, we are open to that as well. It is important to us that our level of communication is based on what is most comfortable for you. The opportunity to raise a child means more to us than we can ever fully express, and we thank you for taking the time to get to know us better. We wish you all the best.
Stew & Megan
Favorites
Actor
Leonardo DiCaprio
Matthew McConaughey
Actress
Frances McDormand
Brie Larson
Author
Cormac McCarthy
JK Rowling
Book
The Lord of the Rings
Angela's Ashes
Candy Bar
Crispy Crunch
Reese's Peanut Butter Cups
Cartoon
Teenage Mutant Ninja Turtles
Charlie Brown
Childhood Memory
Swimming in Georgian Bay during summer vacation
Spending summers at the beach
Childhood Toy
Gameboy
American Girl dolls
Children's Book
Dragons Love Tacos
Corduroy
City
Pittsburgh
San Francisco
Classic Movie
Rear Window
The Princess Bride
Day of Week
Saturday
Saturday
Dessert
Ice cream
Chocolate cake
Disney Movie
Moana
The Lion King
Dream Job
Film reviewer
Owning a bakery
Dream Vacation
Eating my way through France!
Galapagos Islands
Family Activity
Going on vacation
Decorating the house for holidays
Food
Cheese
Scalloped potatoes
Form of Exercise
Basketball or jogging
Walking with friends
Hobby
Reading
Baking and gardening
Holiday
Thanksgiving
Christmas
Holiday Song
"Go Tell It On The Mountain" by City of Prague Philharmonic Orchestra
Sleigh Ride
Holiday Tradition
Decorating the Christmas tree with my wife
Carving pumpkins for Halloween
Ice Cream
Cookies and cream
Mint chocolate chip
Junk Food
Pretzels
Donuts or french fries
Leisure Activity
Playing video games
Watching movies
Magazine
National Geographic
People
Memory with a Child
Visiting a pumpkin patch with our niece
Tie-dying t-shirts with our niece and nephew
Memory with Spouse
Standing on the top of Blackcomb Mountain at Whistler over New Year's
Seeing all the Olympic venues in Whistler
Movie
The Big Lebowski
Best in Show
Movie Munchie
Peanut M&Ms
Popcorn
Movie Quote
"Don'tcha know there's more to life than a little money? Don't you know you that? And here ya are...and it's a beautiful day."
"Have fun storming the castle!"
Movie Type
Science Fiction and Comedies
Comedy
Musical
The Book of Mormon
Wicked
Musical Group
The Band (of "Last Waltz" fame)
Tom Petty & The Heartbreakers
Nursery Rhyme
"I'm a Little Teapot"
The Itsy Bitsy Spider
Olympic Event
Basketball
Bobsleigh
Personal Hero
Mr. Rogers
Mr. Rogers
Play
The Piano Lesson by August Wilson
Poet
Robert Frost
Robert Frost
Quality about my Spouse
Her patience
His sense of humor
Quote
"Say what you mean, mean what you say, but don't say it mean."
"The best way out is always through."
Restaurant
Point Brugges
Butcher and the Rye
Sandwich
Lemon almond chicken salad sandwich
BLT
Scripture
"Do not judge lest you be judged."
"So in everything, do to others what you would have them do to you, for this sums up the Law and the Prophets."
Song
"Legend Has It" - Run the Jewels
Wildflowers by Tom Petty
Sport to Play
Basketball
Tennis
Sport to Watch
Football
Hockey
Sports Star
Giannis Antetokounmpo
Sidney Crosby
Sports Team
Pittsburgh Steelers
Pittsburgh Penguins
Subject in School
History
Science
Superhero
Batman
Captain America
Thing to Cook
Roasted chicken and vegetables
Breakfast casserole
Time of Day
Morning
Evening
Tradition
Sunday evening jazz concerts at our local park in the summer
Visiting the local ice cream shop every year at the beach
TV Show Character
Omar Little from "The Wire"
Eleven from Stranger Things
Type of Music
Americana/rock
Classical and classic rock
Vacation Spot
Georgian Bay in Ontario, Canada
Stone Harbor, NJ