1-800-ADOPTION
Thank you for viewing our profile
If you would like to learn more about us, please call 1-800-ADOPTION (2367846), fill out the form at the bottom of our on-line profile page, or email us at bp_information@americanadoptions.com.
To revisit our on-line profile page and view our profile video at American Adoptions, simply use your mobile phone to scan the QR code on the right. We are looking forward to hearing from you!
Brad & Rachel
Hi! Our profile is only a small glimpse of who we are, but we hope that through the story of us you will see the respect we have for each other, our desire to grow our family through adoption and how ready we are to love a child forever. Thank you for taking time to get to know us.
About Us
Job
Senior Sales Manager
Director of Corporate Communications
Education
Bachelor's Degree in Marketing
Bachelor's Degree in Public Relations
Relationship
Legally Married
Our Leisure Time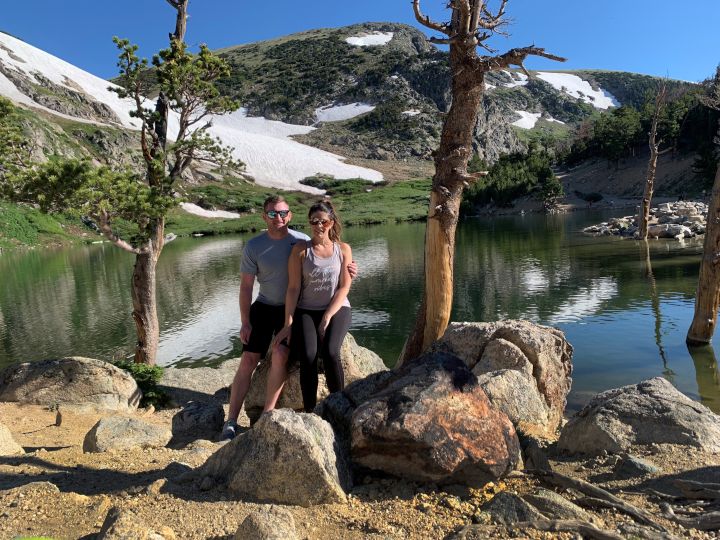 We like to stay active and spend time outdoors. Brad loves any and all sports, but his favorite is golf. He played in college and still heads out to the golf course as much as possible. It's even become something we like doing as a couple and we play nine holes together each week in the summertime.
Rachel enjoys finding new hiking spots (Arkansas is beautiful!), taking our dog to the dog park or going to brunch with friends. Many of our friends also have young children, so creating a hopscotch, attempting to ride a scooter, or doing sidewalk chalk art is a pretty regular activity for her.
We both love to travel and are always up for a new adventure. We're known for doing spontaneous weekend getaways, which usually includes great restaurants, shopping, a concert or a local sporting event. We take one big trip a year, usually to the beach – we love the ocean!
Qualities We Love, Admire and Respect in Each Other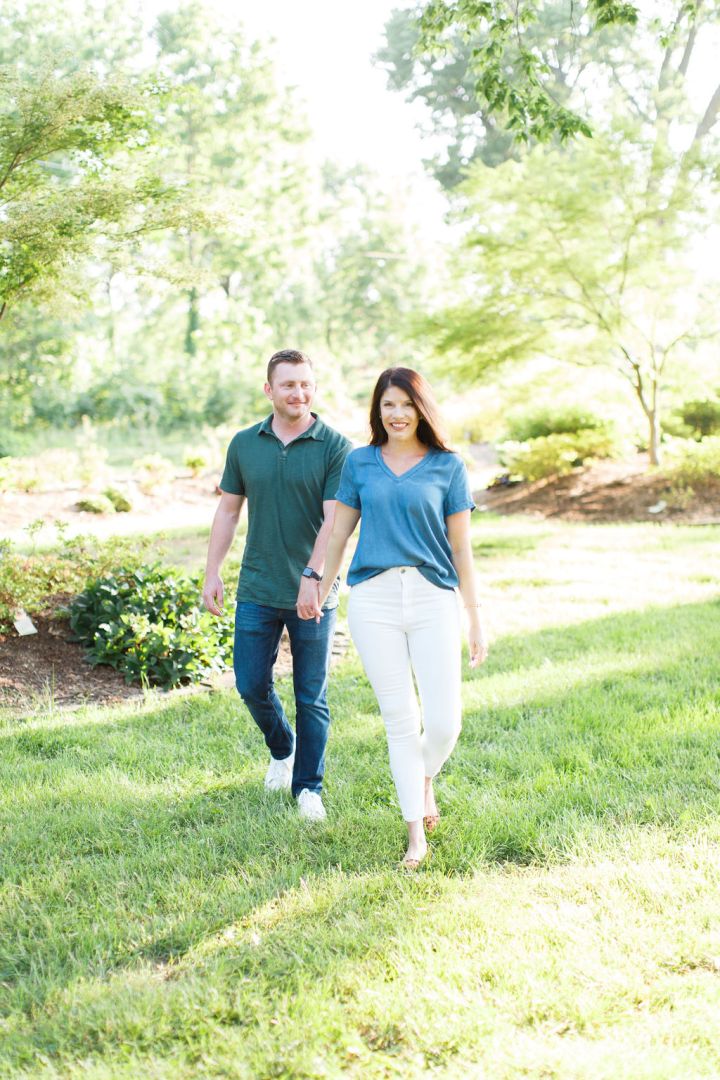 Rachel About Brad: The best word to describe Brad is kind. He always sees the best in others and his positive energy is contagious. People just want to be around him. He's also a true romantic at heart. I've received a handwritten letter for almost every birthday and anniversary, and he never shies away from his feelings. Brad loves anything athletic, or sports related – from golf, weightlifting and soccer to doing backflips off the diving board. He's extremely competitive but also knows how to lose with grace, and I know he'll teach our kids how to be a good sport and teammate. Brad will be an incredible dad for all these things and so many more.
Brad About Rachel: Rachel is thoughtful, supportive and always stands up for what she believes in. In moments where I accomplish something, whether it's a promotion at work or even doing well in a golf tournament, she goes out of her way to let me know how proud of me she is. She's my biggest supporter, always. Rachel is incredibly driven in her career, while still making sure to have a balanced life outside of work. She values quality time with friends and family and loves to get to know people through real conversations that go beyond surface-level things.
Our Family Traditions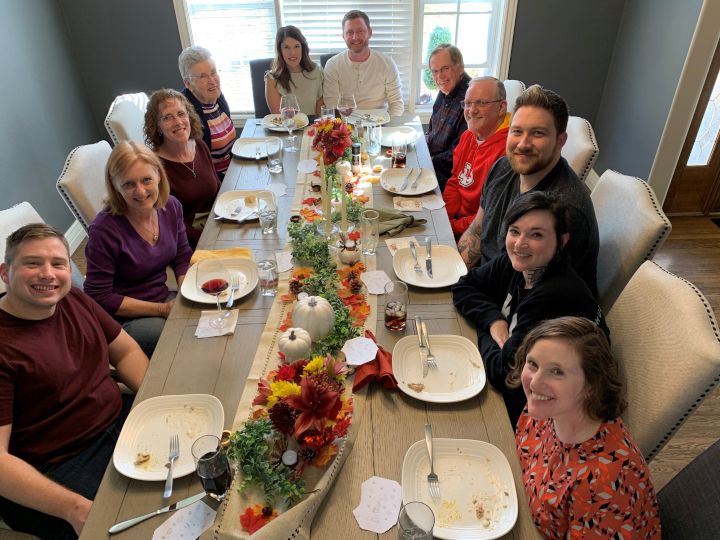 A lot of the family traditions we've created are simple and have to do with our interactions on a daily basis. When we're at home just the two of us, we eat dinner together every night at the table and have one rule – no phones! We don't email, text or scroll social media, we just talk. It's become a really important part of our day, and we look forward to continuing these family dinners when we have a child.
We also love holidays! A few years ago we started a new tradition of hosting Thanksgiving lunch at our house and it's a really fun day filled with family, food and football. Rachel loves decorating the table and cooking the food, while Brad and our nieces and nephews toss the football outside. And you'll never see a holiday in our family without deviled eggs (Brad's favorite) and a cranberry jalapeno dip that Rachel makes… it may sound odd but it's a crowd favorite and so, so good!
Photos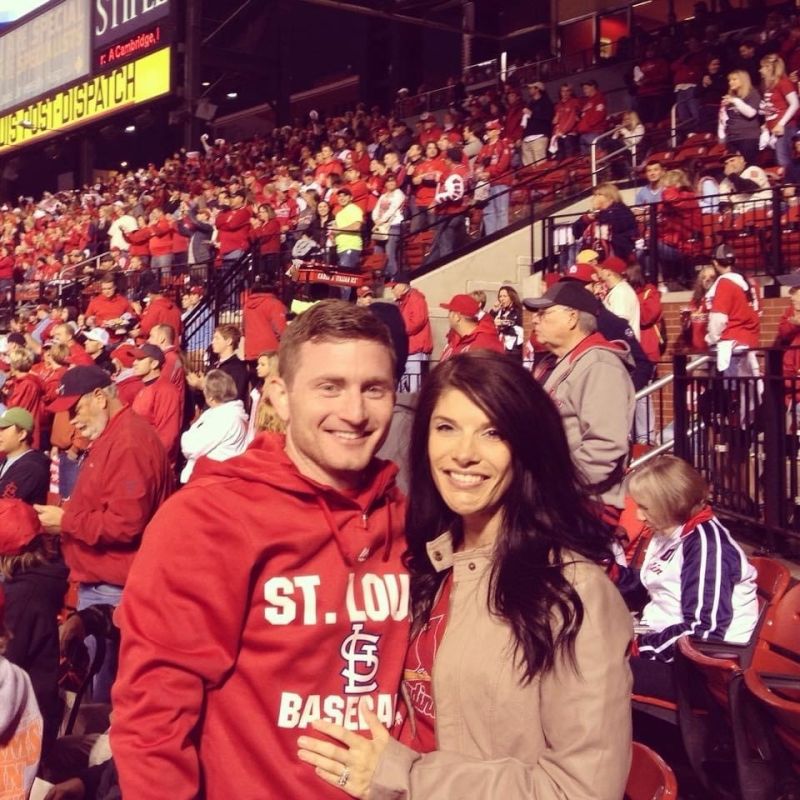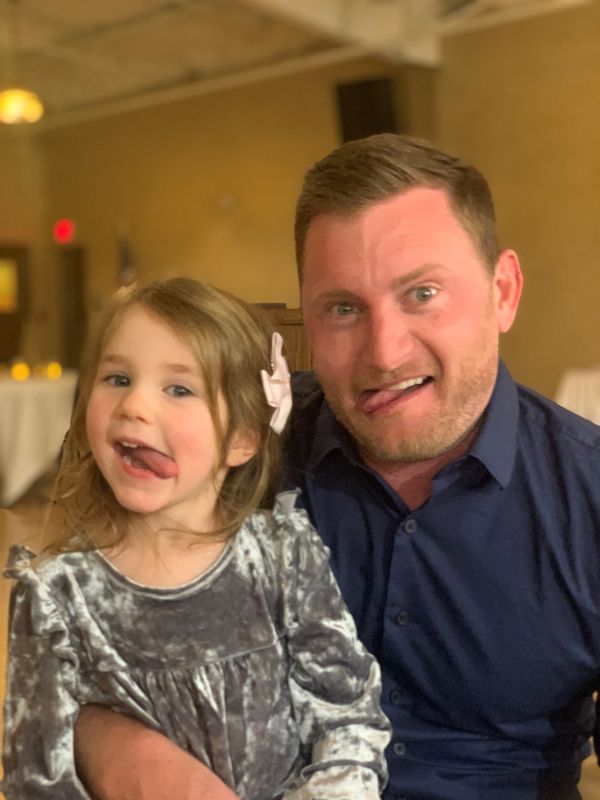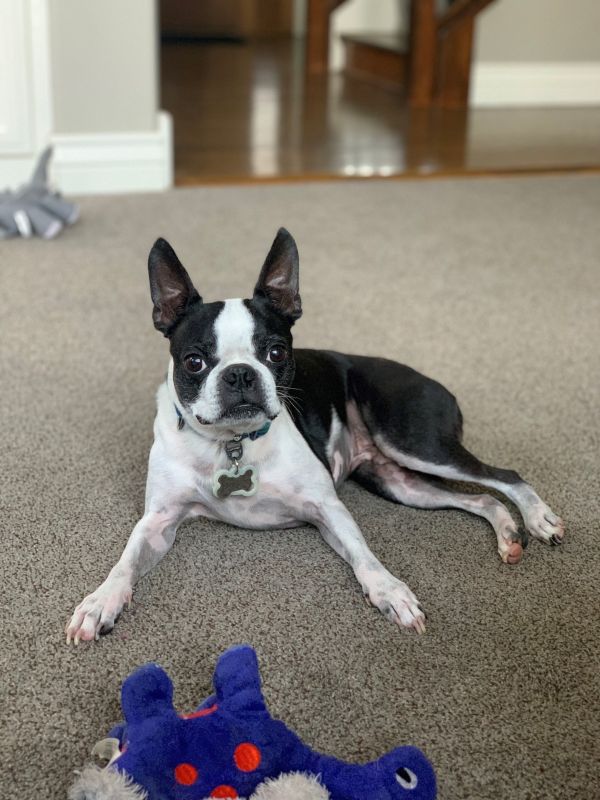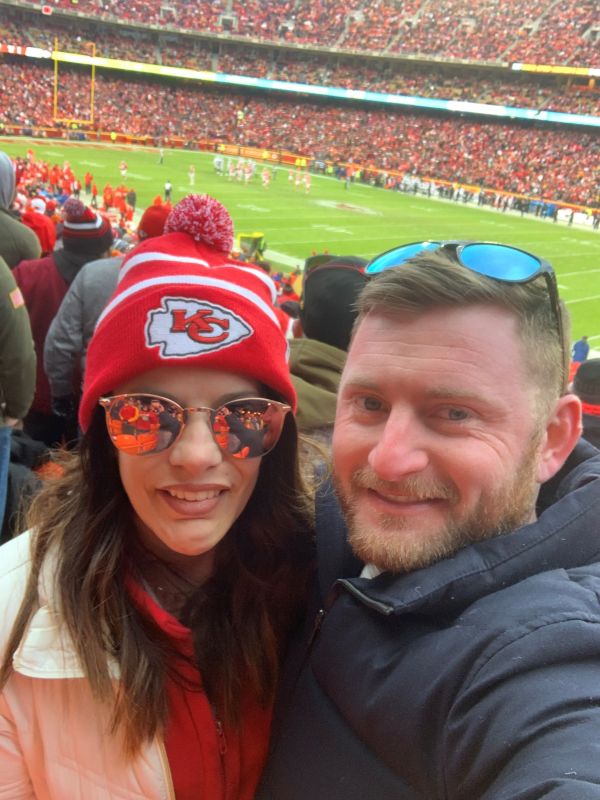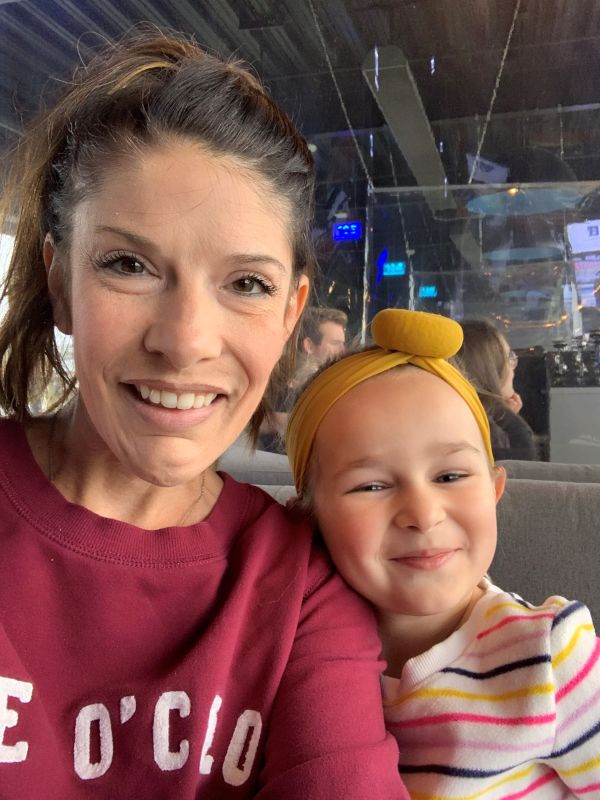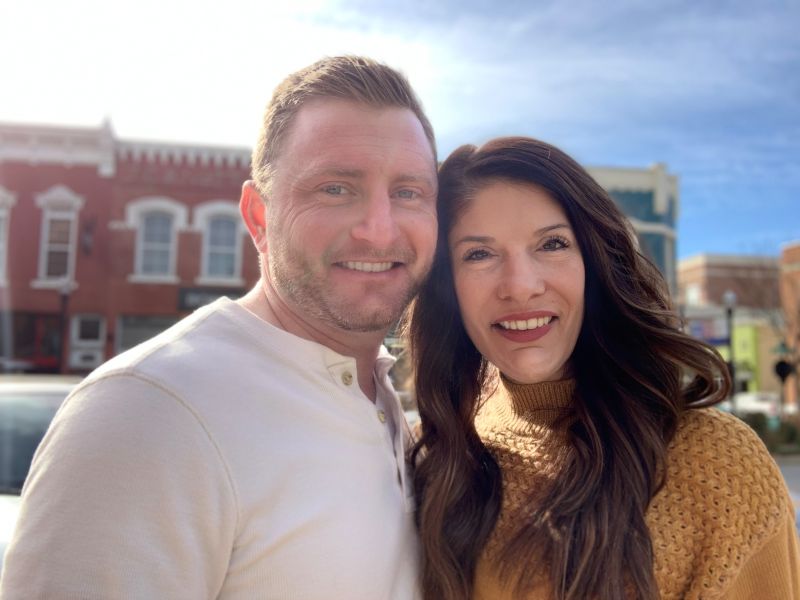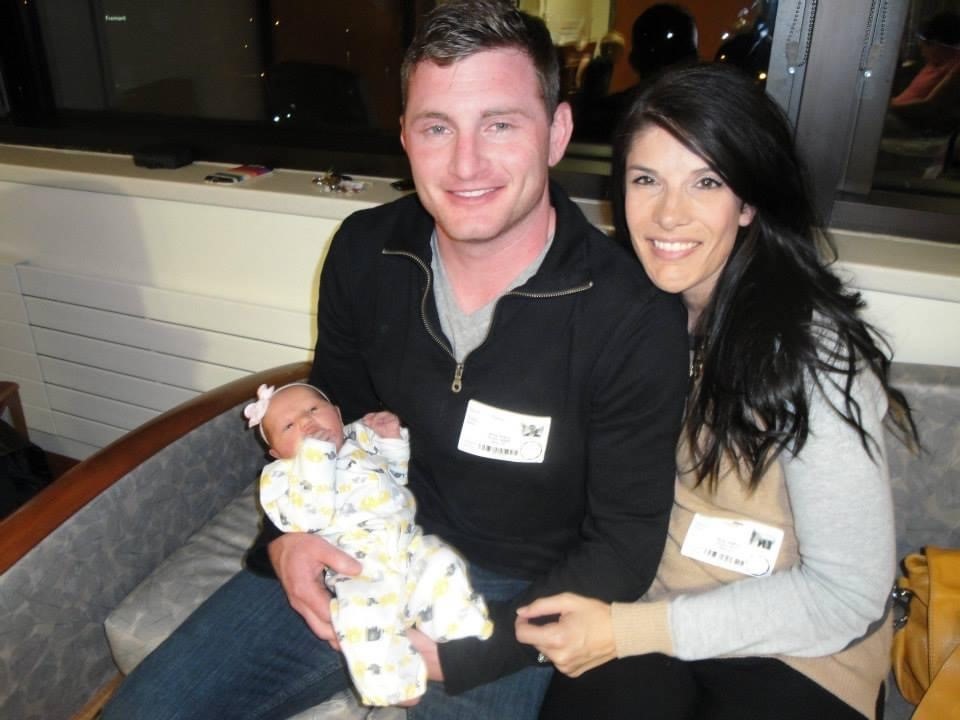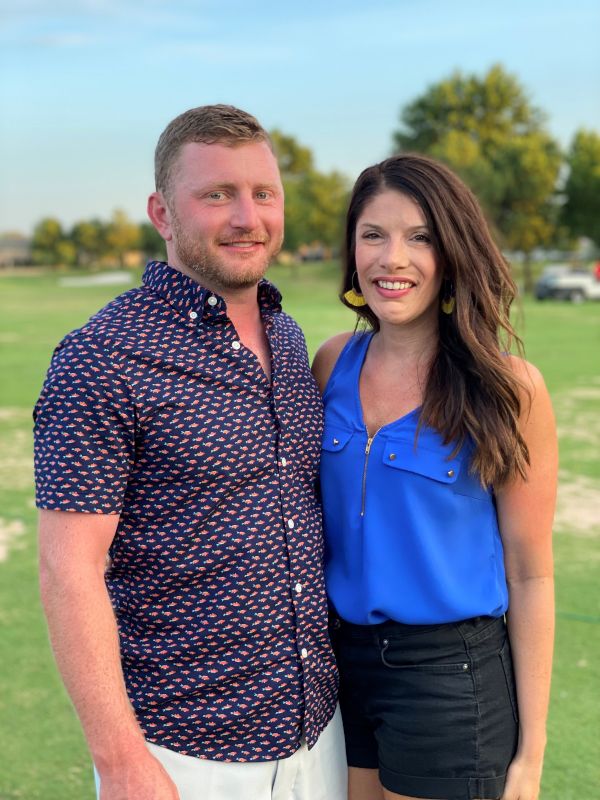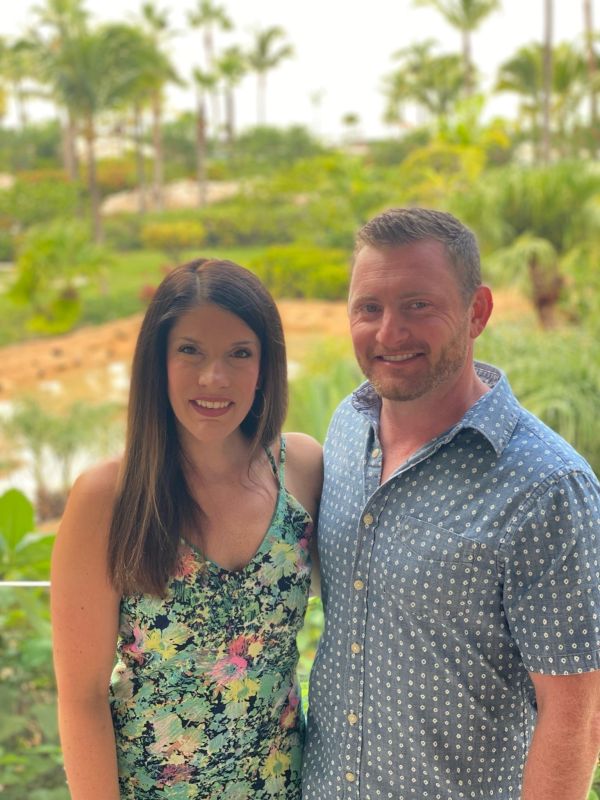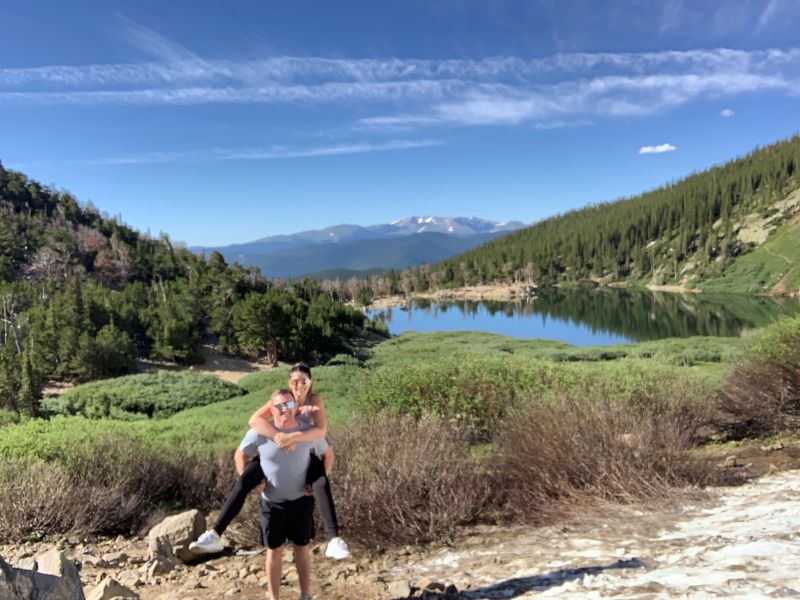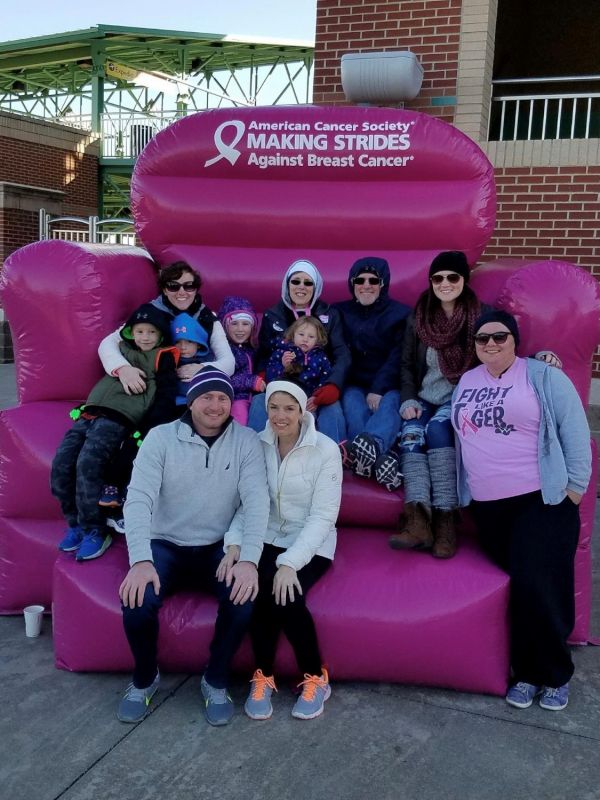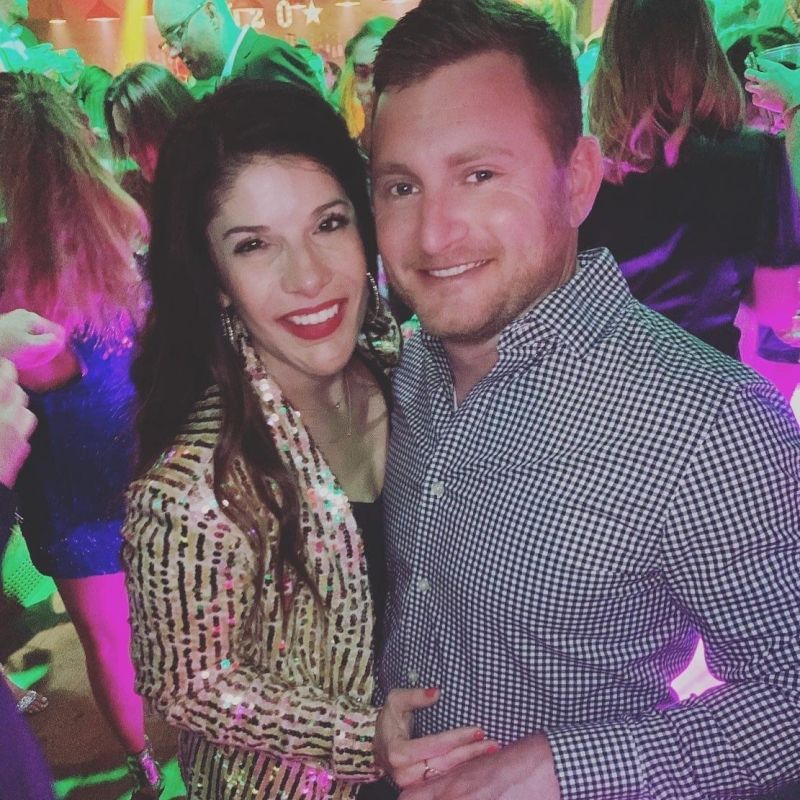 ×
1 / 12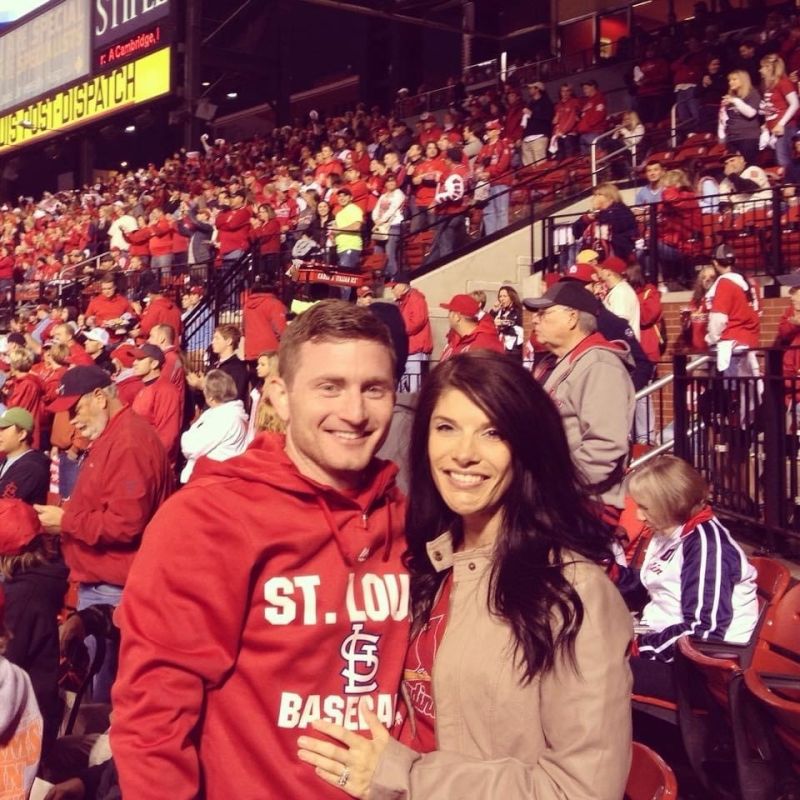 2 / 12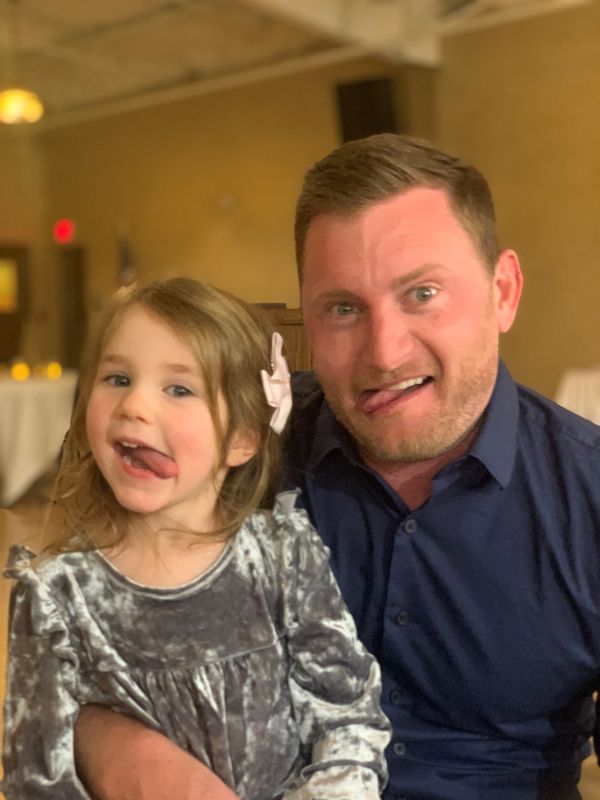 3 / 12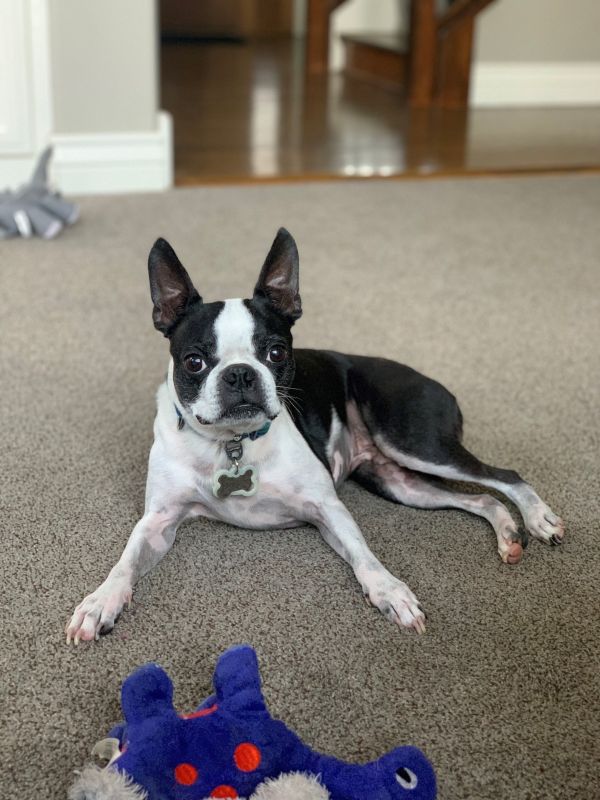 4 / 12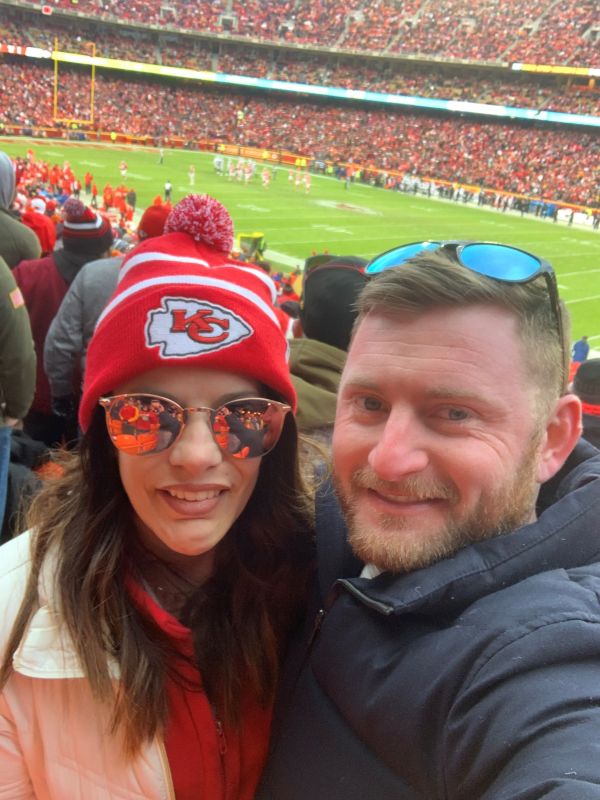 5 / 12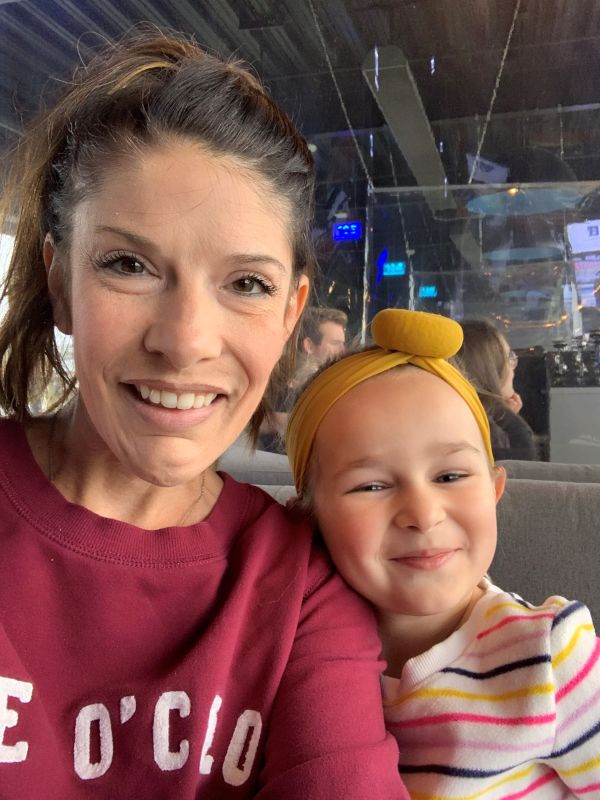 6 / 12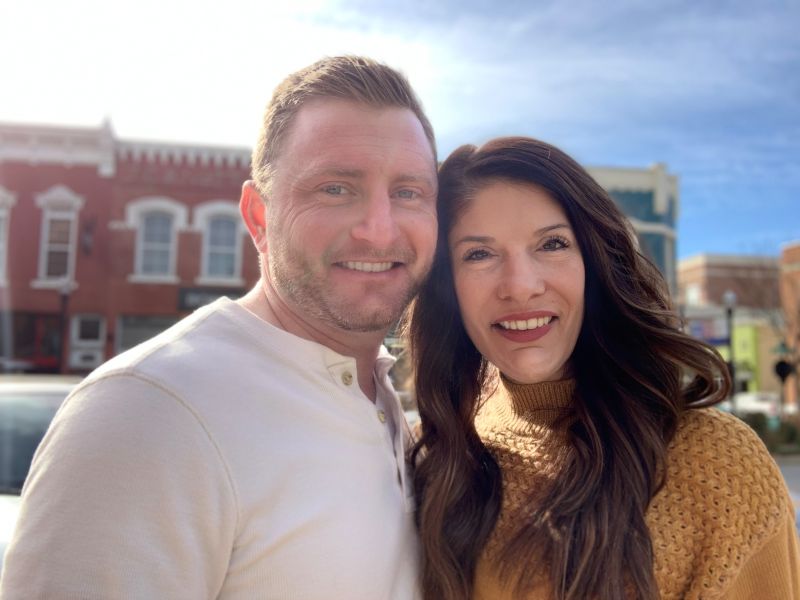 7 / 12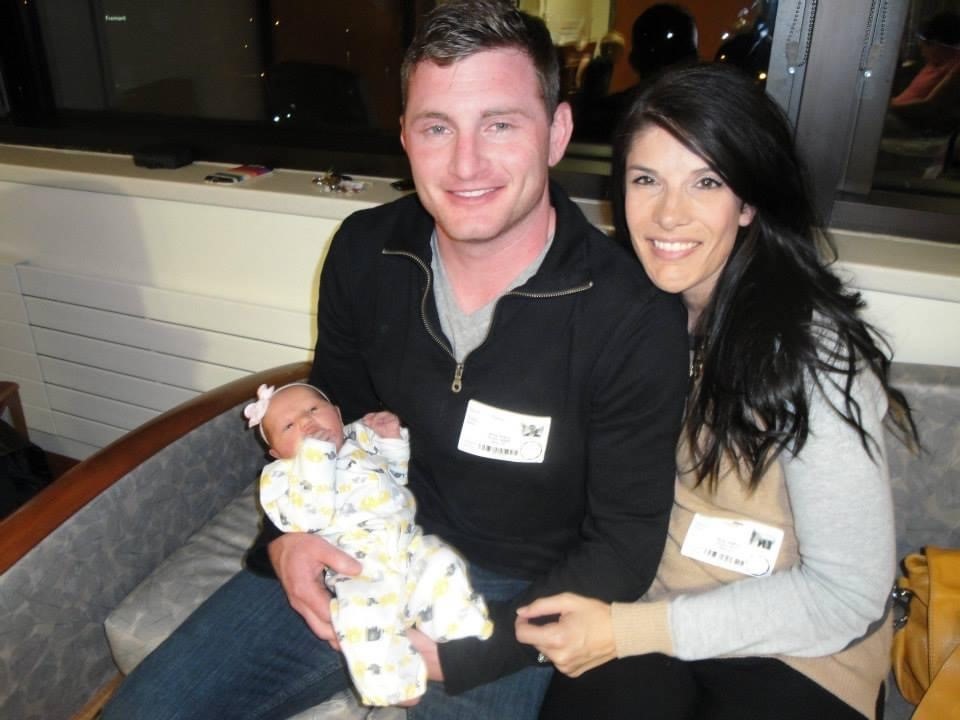 8 / 12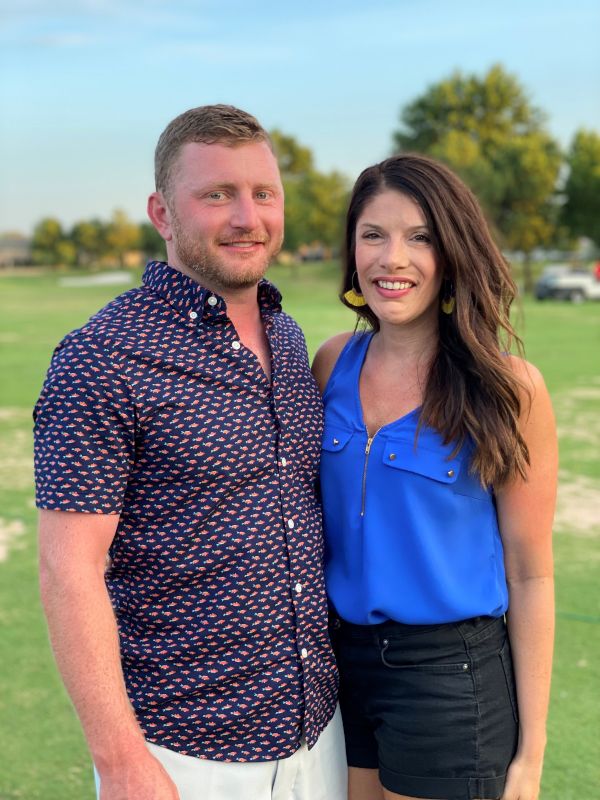 9 / 12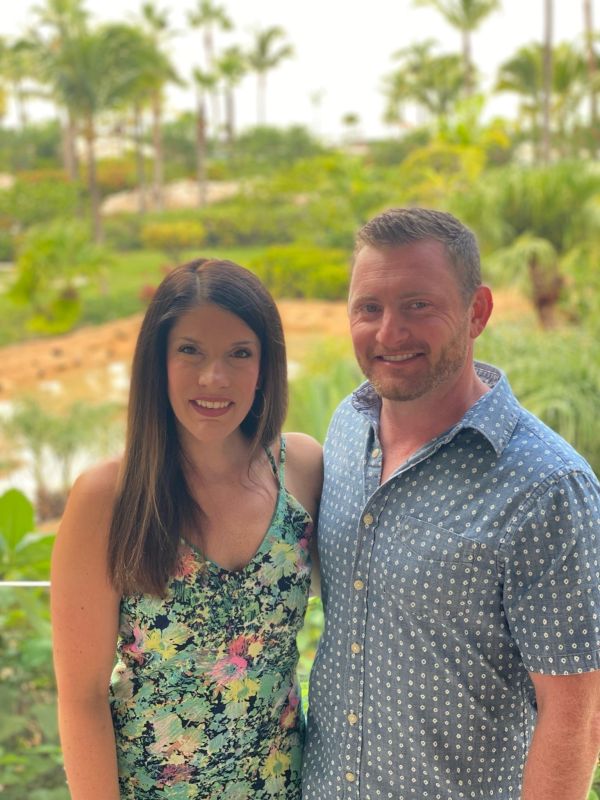 10 / 12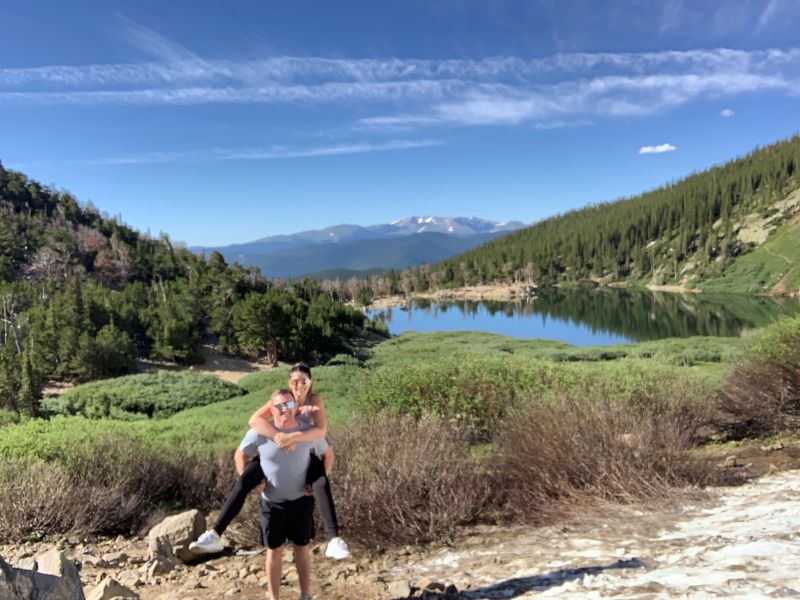 11 / 12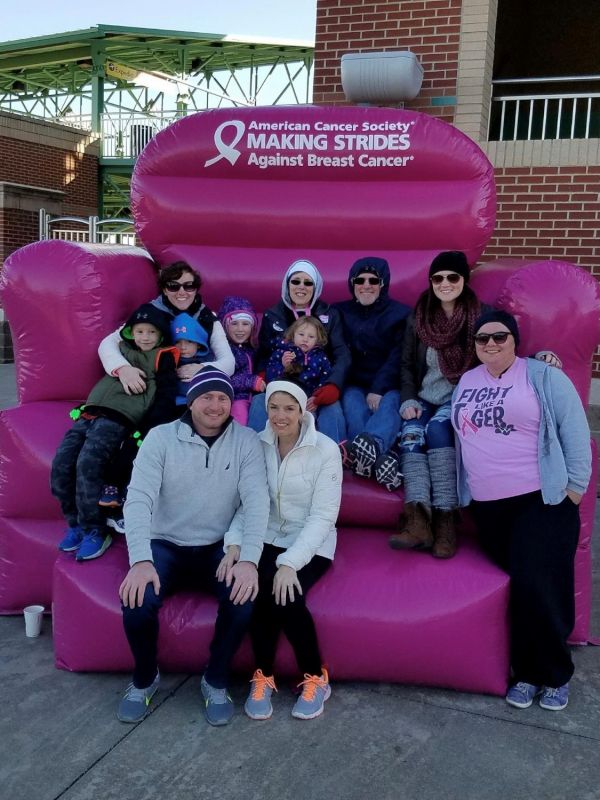 12 / 12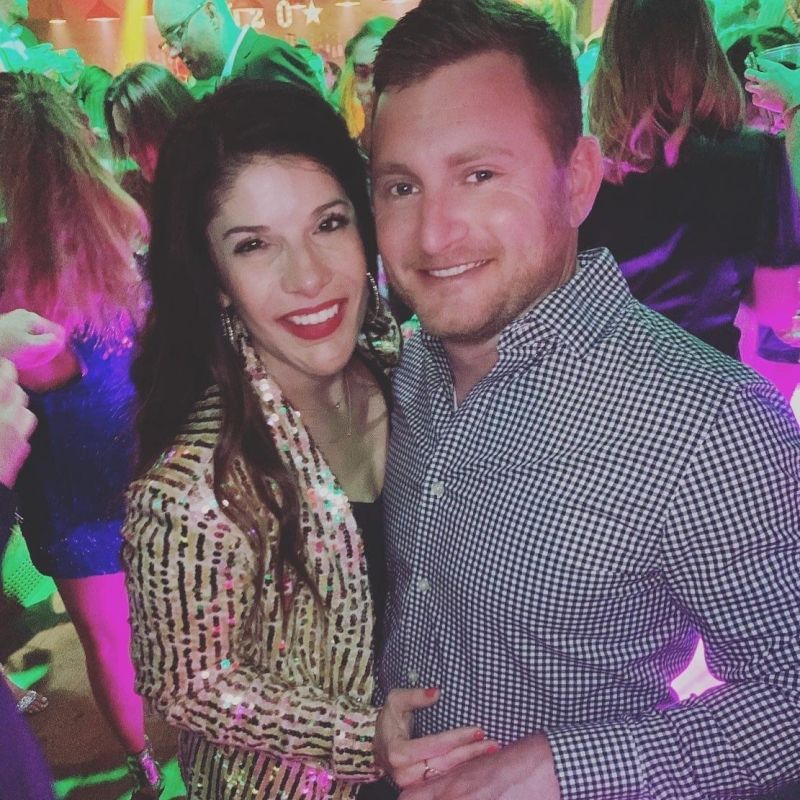 ❮
❯
Our House and Neighborhood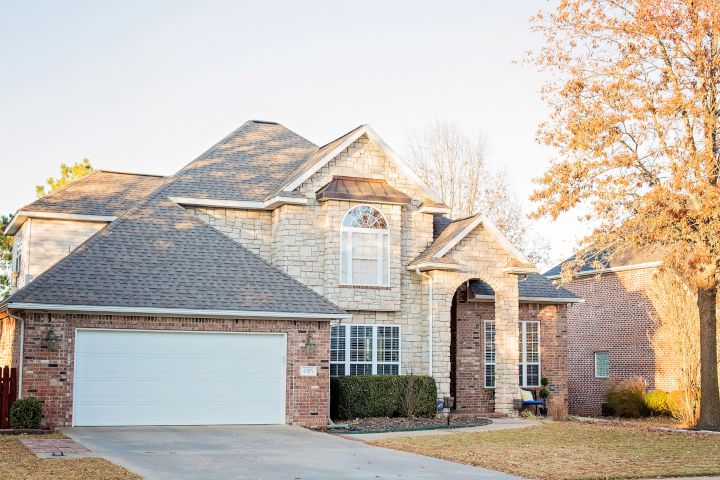 We live in a fun and thriving city in Northwest Arkansas. It offers everything from beautiful parks and trails to world-class museums, while still having a quaint downtown area with locally owned shops and restaurants. It's also home to the corporate headquarters of a national retailer so people move here from all over the world, making the community wonderfully diverse as well.
We found our beautiful home a little over 2 years ago and absolutely fell in love with it. It's two stories with 4 bedrooms, 3.5 bathrooms, 2 living areas and the dining room of Rachel's holiday-hosting dreams. We also have a fenced backyard with a deck, where you can find Brad grilling almost every night in the summertime. Our main living room has a massive sectional because we want everyone who comes over to feel relaxed and comfortable - it could fit all 10 of our nieces and nephews plus some!
The neighborhood is warm, welcoming and the street is filled with families playing or walking their dogs. We even have a wonderful neighborhood park just a few blocks from our house. Our school district is fantastic, and the elementary school is right down the street.
Our Extended Families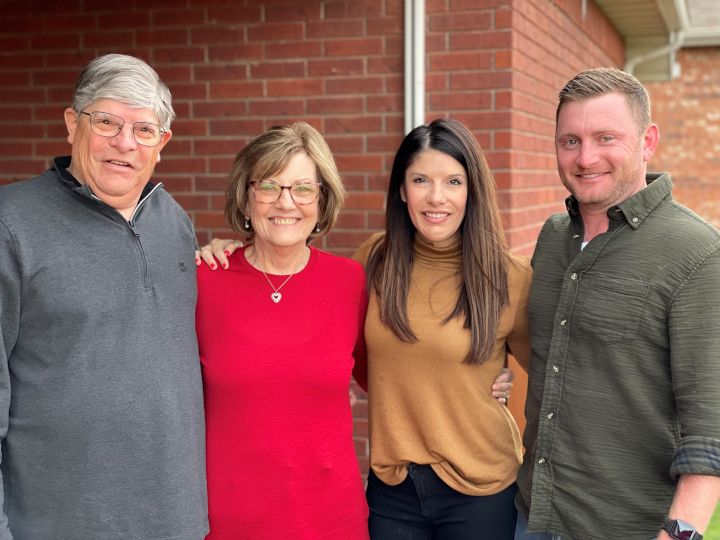 When it comes to our families, we consider ourselves very lucky. Rachel's parents are both retired and live only a short drive away. Her mom is the ultimate caretaker and her dad thinks of himself as a comedian, telling every dad joke possible. Rachel has two siblings, a brother in Chicago and a sister who lives close by and visits often.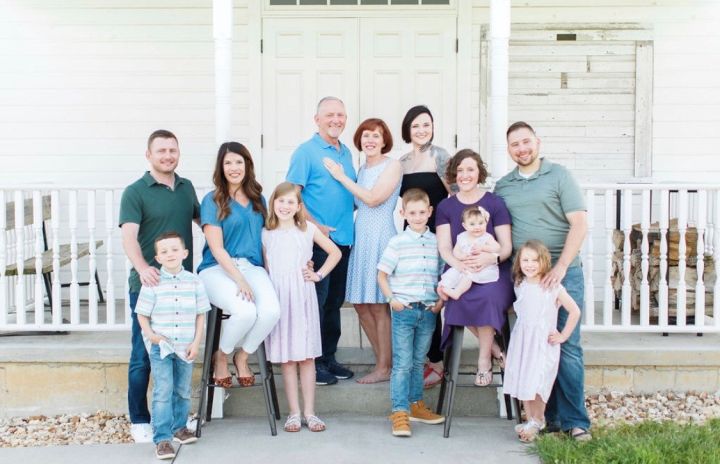 Brad's family is spread throughout Missouri, and he is the middle child of two sisters. His parents live just two hours from us and we see them on a monthly basis, if not more. His family is best known for their competitive nature. They love playing games when we're together or doing some sort of sport in the backyard.
We have 10 nieces and nephews and being "Aunt Rachel" and "Uncle Brad" are titles we wear very proudly. While we don't live in the same state as them, we make it a point to be around for all the big moments – from births to their soccer games, to dance recitals and more. And we FaceTime as often as we can.
Both of our families are thrilled about our adoption plan. Any child that joins our family will experience no shortage of love – and our guest rooms will have constant visitors!
From Us to You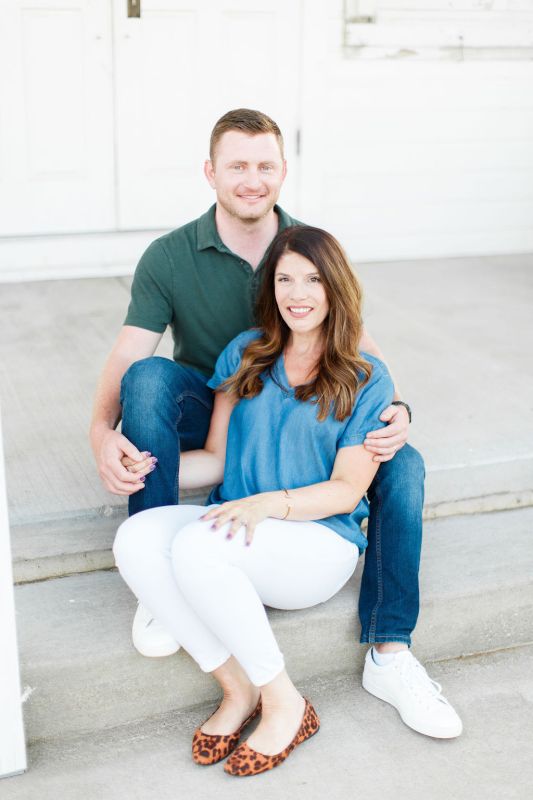 Life can take so many unexpected twists and turns. Ten years ago we would have never guessed we would be where we are today, yet it led us to you and for that we are grateful. There is no way we could ever fully grasp the weight of your circumstances, but we're full of hope that our lives might intertwine with yours through adoption, and we can't wait to get to know you. But before we get too ahead of ourselves, let's start with a simple introduction.
We're Brad and Rachel. We're first-time adoptive parents who have dreamed about welcoming a little one into our home for years. As you can imagine, pouring our collective hearts and souls into a few hundred words and one four-minute video has not been an easy task. But we believe adoption is really special-- a beautiful example of strangers coming together to help one another-- and we couldn't be more overjoyed that this letter might be the beginning of our journey together.
Our love story started in 2011 at a local piano bar (romantic, right?). Rachel's friend went up to Brad and dared him to come talk to her. Brad waited all of about 30 seconds before heading to Rachel's table to introduce himself and the rest is well…history. We dated for about a year before Rachel relocated to Arkansas for work, while Brad stayed behind in Missouri. Long distance isn't for the faint of heart, but it forced us to spend a lot of time just talking. It taught us the value of communication and trust and gave us a greater appreciation for the time we did get to spend together. Things that still benefit our relationship to this day.
We've now been married for seven years. We love big and have always focused on our family first through all the ups and downs. What we think makes our marriage special is how well we complement each other. Brad is organized and detailed, while Rachel is creative and fast paced. Rachel can be spur of the moment, whereas Brad takes his time to think things out. Brad can be introverted at first, while Rachel has never met a stranger. We have fun together, we laugh all the time, and we genuinely like each other. What's better than that?
While having a child hasn't come easy for us, the silver lining of our fertility troubles is how it strengthened our relationship in ways we never thought possible. We leaned on each other through some painful moments and came out on the other side more solid as a couple than ever, and with a mindset that we'll never take a child or each other for granted.
In envisioning our future, we dream about the day we can raise a baby of our own, build memories as a family and watch him/her grow into this amazing human. Our parents were the best teachers… they instilled in us hard work, loyalty, respect, perseverance, love, and the value of education, friendship, family, and kindness. And we promise to model these same traits and promote these values to your child as well.
We are ready to embrace open adoption and will support whatever level of relationship you desire. We promise to talk about and celebrate their adoption story – sharing that because of the immense amount of love you have for them, we were able to come together as a family. We will also gladly stay in contact with you through letters, pictures and occasional visits, while respecting your boundaries as well.
Please know, we think you're amazingly brave and the time, energy and thought you are putting into even considering adoption shows us how incredible you are. Someday, if given the opportunity, we'll tell your child about the moment our paths crossed with yours in the most beautiful and unexpected way, changing all of our lives for the better. We'll be thinking about you and wish you the best.
With love,
Brad & Rachel
Favorites
Actor
Brad Pitt
Ryan Reynolds
Actress
Jennifer Aniston
Sandra Bullock
Book
The Hunger Game Series
Love the one you're with
Candy Bar
Snickers
Butterfinger
Cartoon
Ninja Turtles
Clifford the Big Red Dog
Childhood Memory
Going on road trips to Orlando with my family
Going to my family's lake house in the summer
Childhood Toy
Basketball
Barbies or Dollhouse
Children's Book
The Cat in the Hat
Dr. Seuss
City
San Diego
New York City
Classic Movie
The Sandlot
Pretty Woman
Day of Week
Saturday
Saturday
Dessert
Ice Cream
Anything chocolate
Disney Movie
The Lion King
The Lion King
Dream Car
Maserati Ghibli
Audi SUV
Dream Vacation
Australia
Santorini, Greece
Family Activity
Going out to restaurants
Trying out new restaurants
Form of Exercise
Weight lifting
Cardio and weights
Holiday
Christmas
Christmas
Holiday Song
Maria Carey's "All I Want for Christmas"
Have Yourself a Merry Little Christmas
Holiday Tradition
Playing football with our nephews on Thanksgiving
Brad and I putting up the Christmas tree the day after Thanksgiving while watching holiday movies
Ice Cream
Hot fudge sundae
Ben & Jerry's Half Baked
Junk Food
Nachos
Salt and vinegar chips
Leisure Activity
Walking our dog
Shopping
Memory with a Child
Watching our best friend's daughter take her first steps
Holding my first-born nephew for the first time
Memory with Spouse
Our honeymoon in Riviera Maya, Mexico
Traveling to New York for a long weekend and exploring the city together
Movie
Horrible Bosses
The Blind Side
Movie Munchie
Popcorn
Buttered popcorn
Movie Quote
"I was drag racing. In a Prius. I don't win a lot." - Horrible Bosses
"There's no crying in baseball!" - A League of Their Own
Movie Type
Comedy
Romantic comedy
Musical Group
Aerosmith
Kings of Leon
Nursery Rhyme
Itsy Bitsy Spider
You Are My Sunshine
Personal Hero
Payne Stewart
My parents
Play
Dear Evan Hansen
Hamilton
Quality about my Spouse
Great communicator
Brad is extremely patient and always kind
Quote
"The best way to get started is to quit talking and begin doing." - Walt Disney
"I don't know where I'm going from here but I promise it won't be boring." - David Bowie
Restaurant
Nobu
Ruth's Chris for special occasions
Shopping Store
Banana Republic
Target
Song
Girl on Fire - Alicia Keys
"All of me" - John Legend
Sport to Watch
Golf
Football
Sports Star
Rory Mcllroy
Patrick Mahomes
Sports Team
Kansas City Chiefs
Kansas City Chiefs
Subject in School
Math
English
Superhero
Spiderman
Batman
Thing to Cook
All breakfast foods
Homemade pizza
Time of Day
Afternoon
Morning
Tradition
Eating at the dinner table every night with no cell phones
Eating at the dinner table each night with no phones
TV Show
The Big Bang Theory
The Big Bang Theory, Friday Night Lights, Modern Family
TV Show Character
Sheldon Cooper
Phil Dunphy
Vacation Spot
Any beach location
Turks and Caicos
Get in Touch
Provide more information, so American Adoptions can connect you with this family.
---