1-800-ADOPTION
Thank you for viewing our profile
If you would like to learn more about us, please call 1-800-ADOPTION (2367846), fill out the form at the bottom of our on-line profile page, or email us at bp_information@americanadoptions.com.
To revisit our on-line profile page and view our profile video at American Adoptions, simply use your mobile phone to scan the QR code on the right. We are looking forward to hearing from you!
Alex & Smisha
Your consideration to have us parent your child means the world to us. We wish you all the strength and courage as you make this difficult decision. Our deepest hope is to welcome another child into our family to love, nurture and raise to their fullest potential. Our son, Avi, joined us through adoption and we have had the most wonderful few years growing together as a family. We cannot wait to shower another little one with love and devotion and for Avi to grow up with a sibling.
About Us
Job
Medical Director
Assistant Professor
Education
Family Medicine Doctor
Ph.D. in Public Health Research
Relationship
Legally Married
Adoption in Our Lives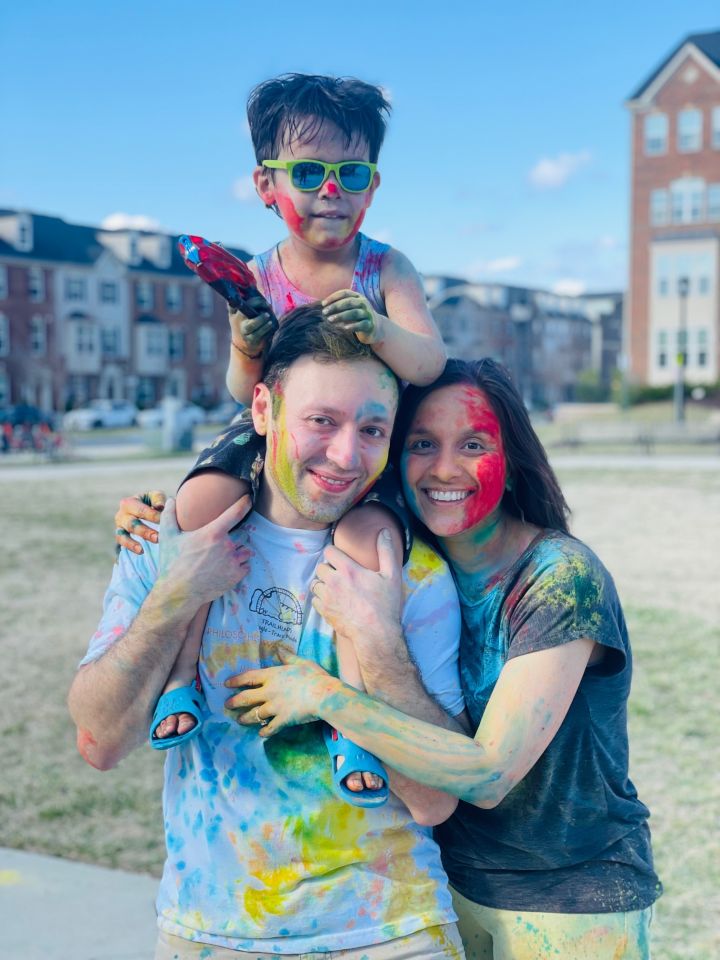 We adopted our son, Avi, in 2019 and our lives forever changed. We were matched with Avi's birth family just 10 days before he was due to be born and were nervous about how the process might go. Having lost our newborn son just the year before, we felt great empathy for the birth parents who were making this difficult, but brave decision to trust us with their baby. Our hearts are filled with so much gratitude and love for them. In our brief time at the hospital with them, we took detailed notes about their stories and what is important to them, so we can hold on to that to share with Avi. Avi is now 3 and as his understanding grows, we are slowly weaving together the story of his birth, his family at birth, and adoption into our lives together. We are growing with him and figuring out how best to honor his heritage and his birth family so that he can grow up knowing that he is truly loved and that his birth family made a decision they felt was best for him.
Our Adventures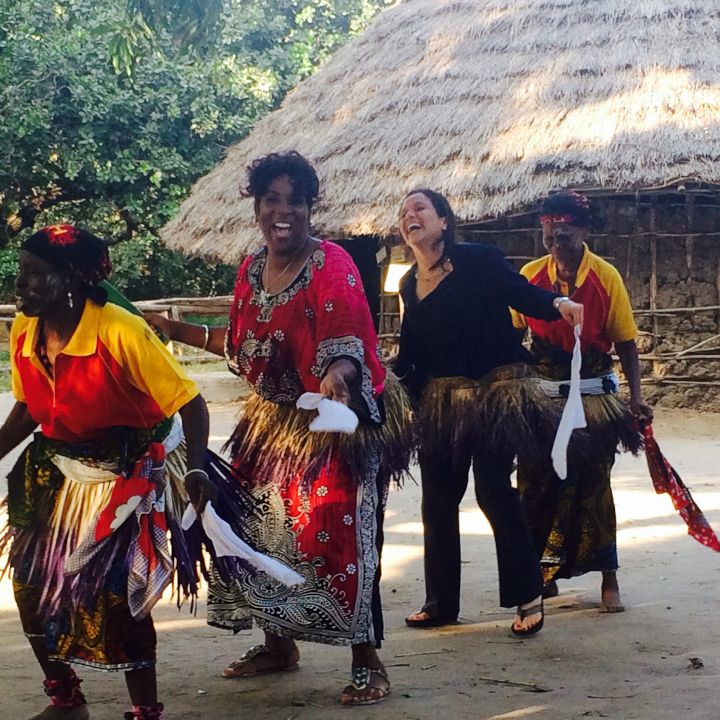 We have been so fortunate to have a chance to explore many parts of the world. Given that our family is spread out across three continents, we are very intentional about budgeting for travel overseas. Every once in a while, we are able to add a few days to Smisha's work-related travel that takes her to countries in Africa and Asia. Our most memorable trip was when we traveled to Kenya and Tanzania to enjoy the deep blue Indian ocean surrounding East Africa and explore the wildlife in the Masai Mara National Park.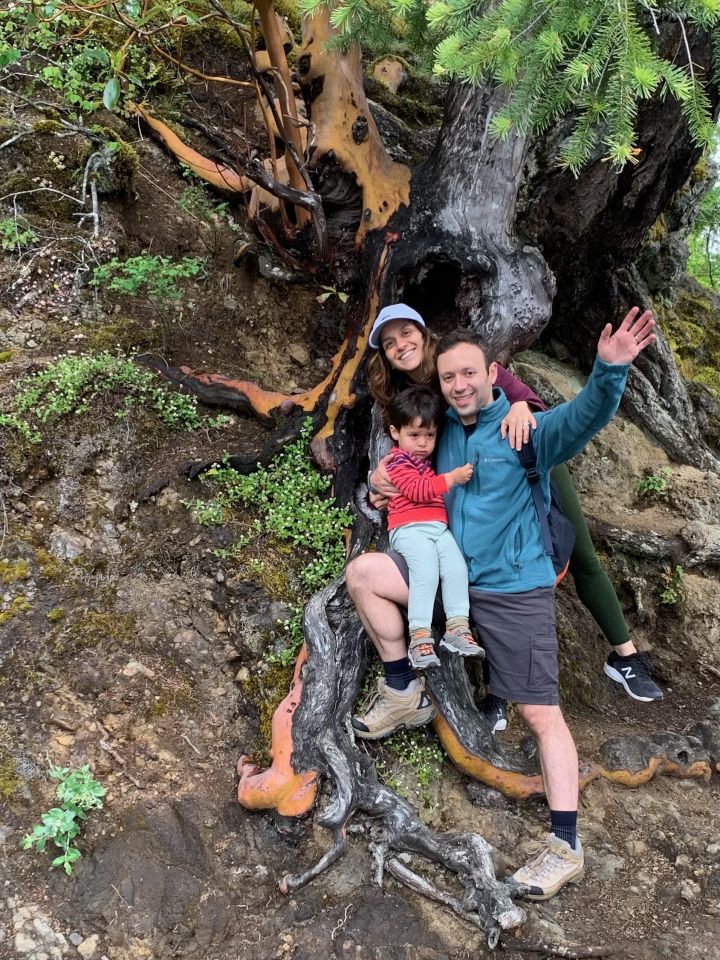 We also take every opportunity to plan a hike and enjoy the outdoors locally. Most recently, we traveled with Avi to the Olympic National Park near Seattle. Our little man comfortably made it through a two-mile hike and really enjoyed the unique natural world. He made us very proud parents! We love the slower pace of our adventures with Avi, which allows us to immerse more wholly in these experiences.
In reflecting on our few years as parents, parenting truly has been one of the most satisfying and joyful adventures of our life and we cannot wait to add another adventurer to our tribe!
Cultural Diversity
We are an interracial couple. Alex is Jewish Ukrainian. Smisha is Indian and grew up Hindu but now practices Buddhism. Our friends and family come from all sorts of ethnic backgrounds, spiritual and political beliefs. Over the last 10 years of our lives together, we have made our own unique traditions that are authentic to our diverse upbringing. When we adopted our son, Avi, we learned of his Mexican and Native American heritage and have made every attempt to ensure that he has a chance to learn about his background. To honor his birth mom's desire, we made sure that Avi learned Spanish. He now fully understands Spanish and can even sing a few Spanish children's songs. Our work in medicine and global health has helped us create a community where we understand and learn from folks from such varied backgrounds. We're fortunate that the community where we live enables us to expose our children to a wide variety of cultural practices and faiths. We are so excited to further expand our worldview as we ensure that our child is exposed to their birth culture.
Photos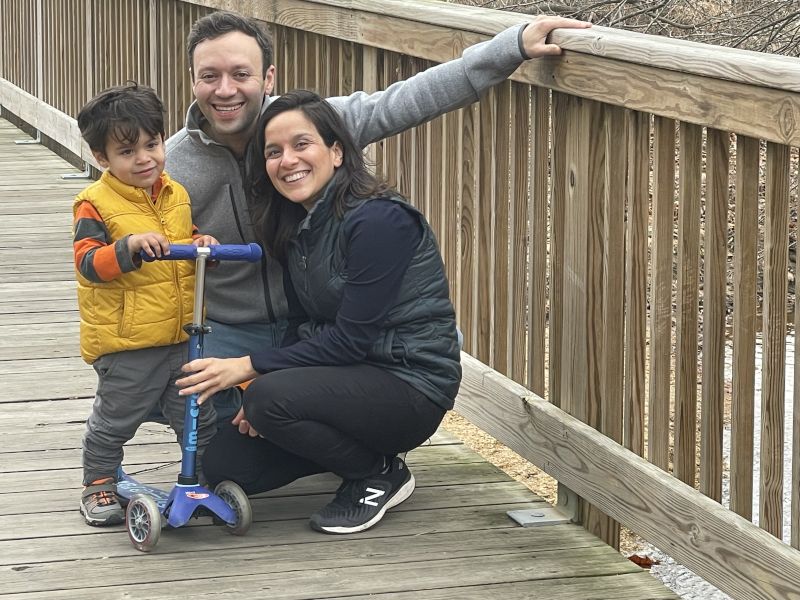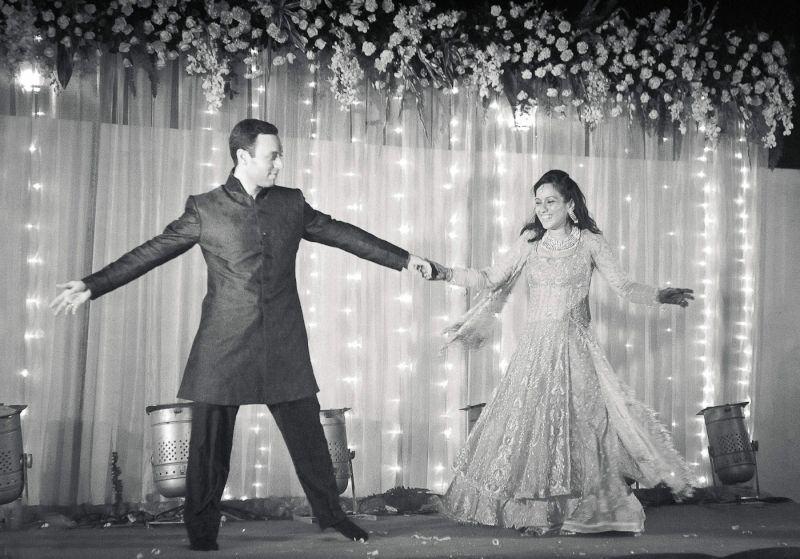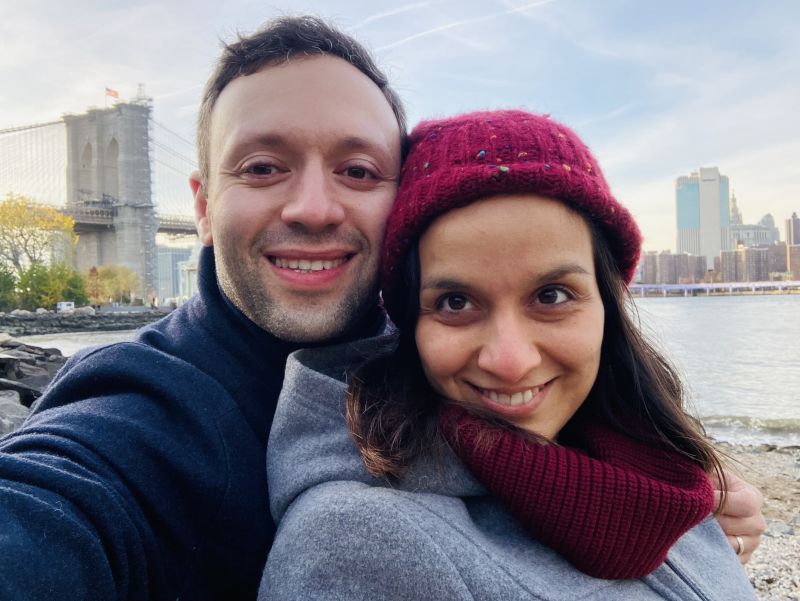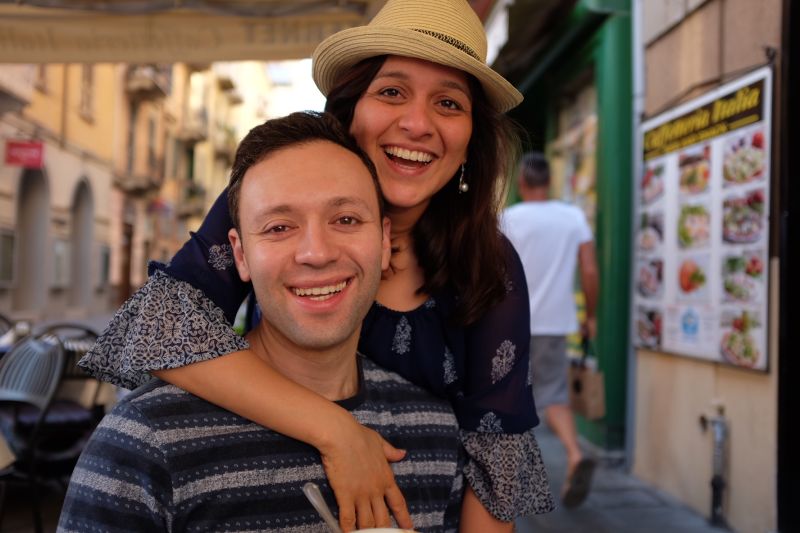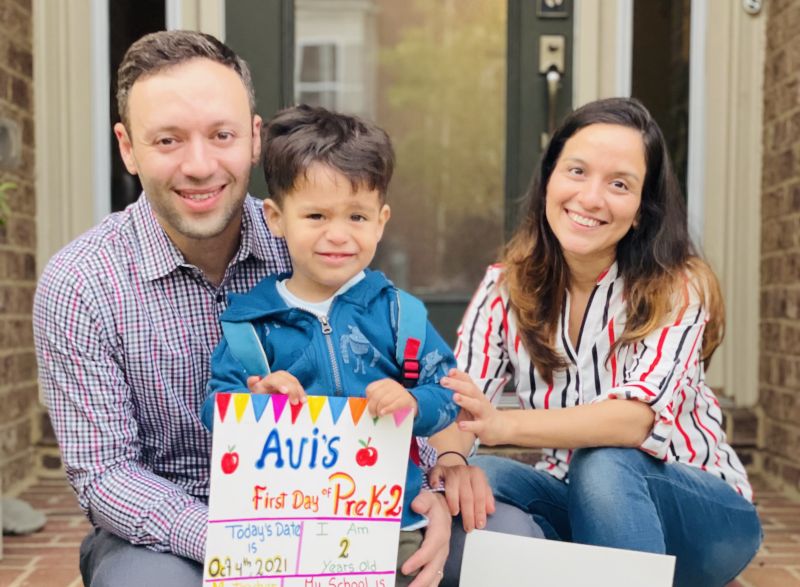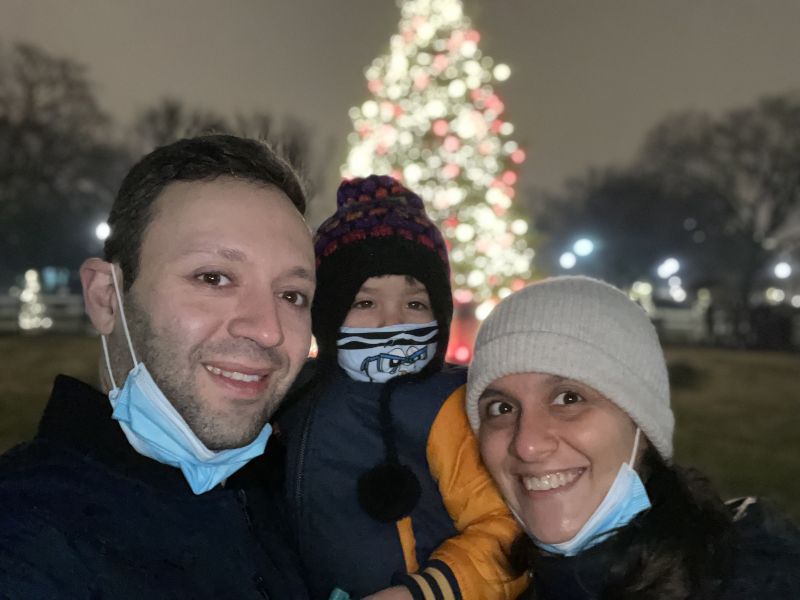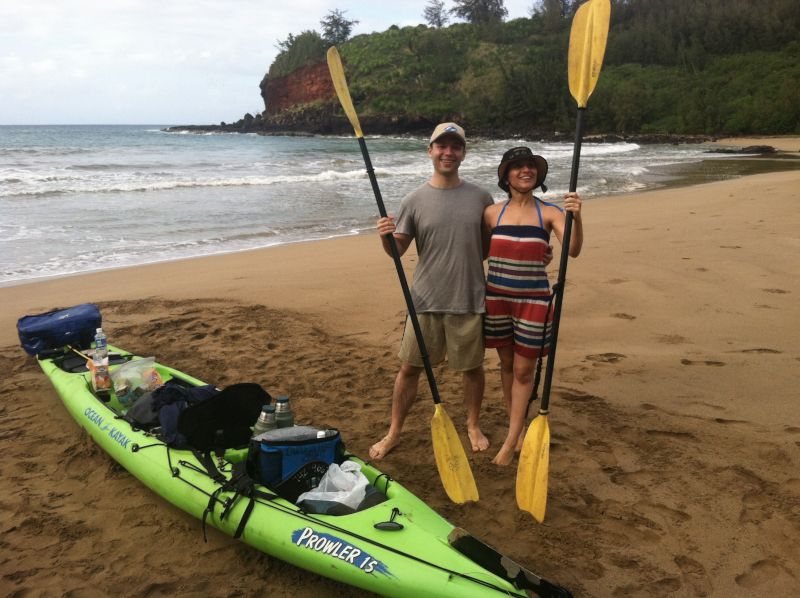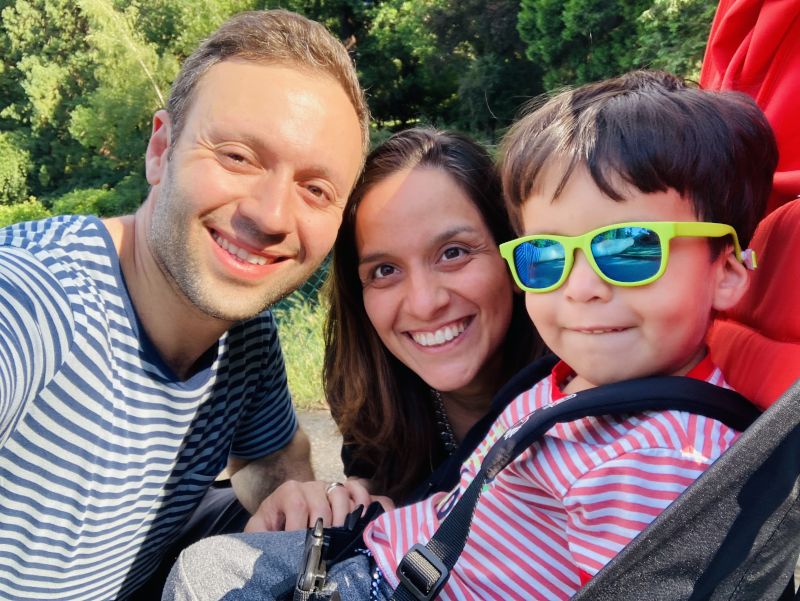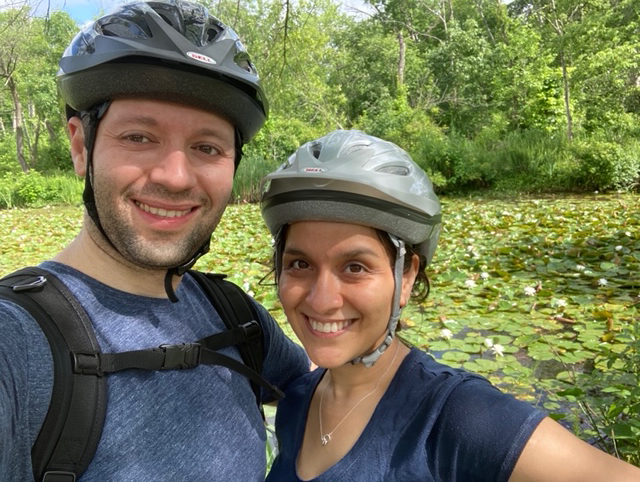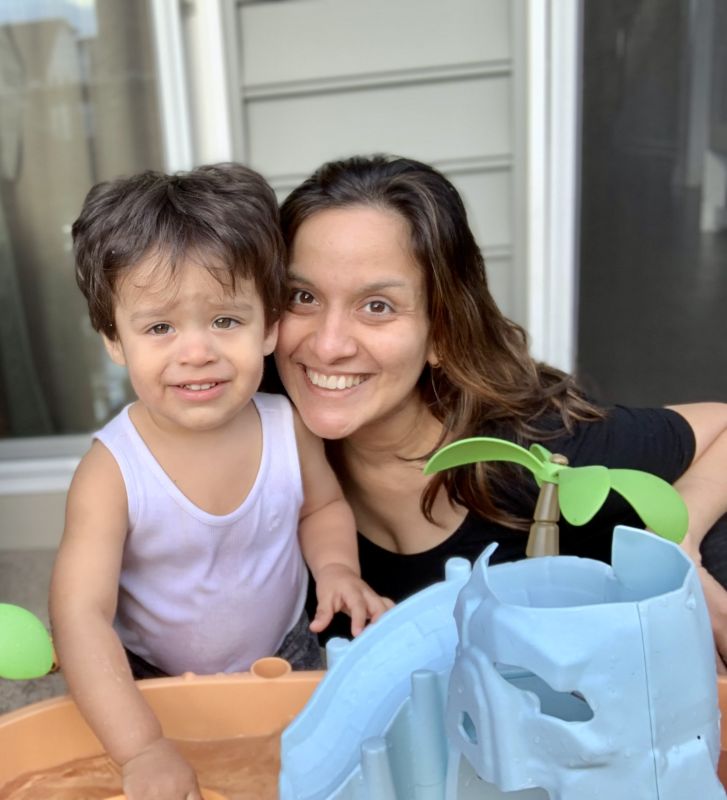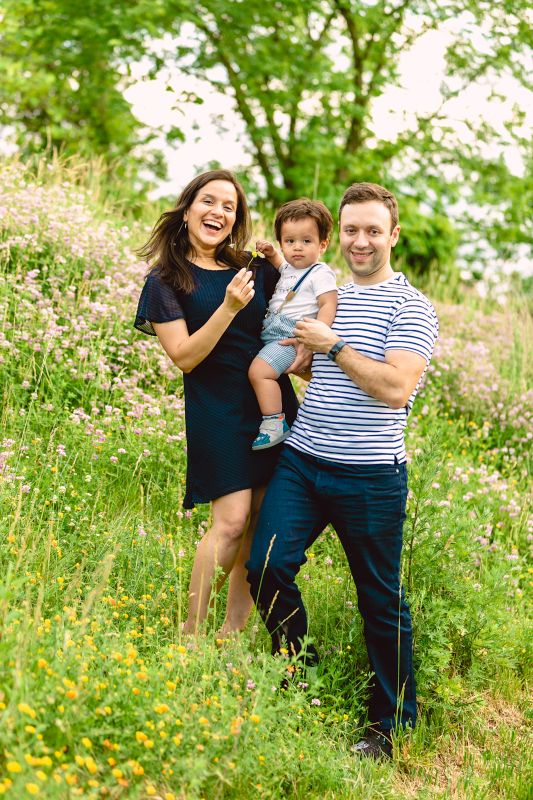 ×
1 / 12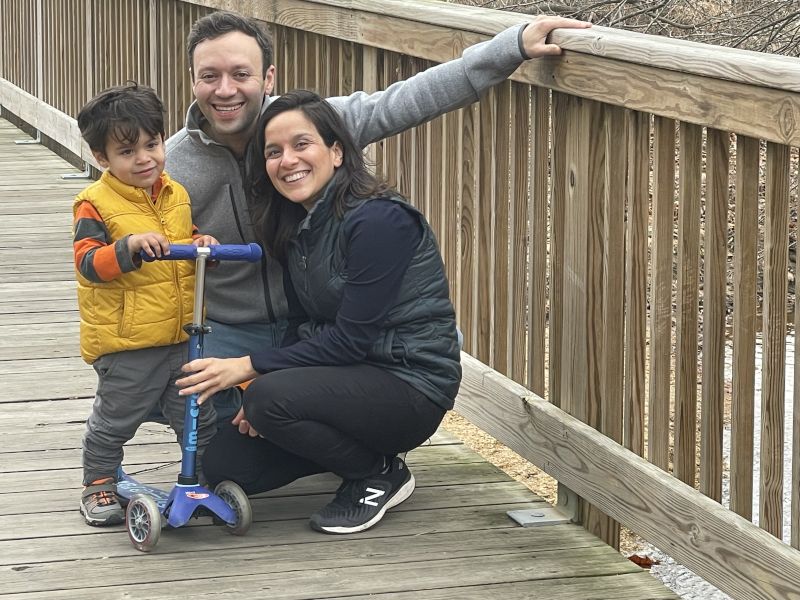 2 / 12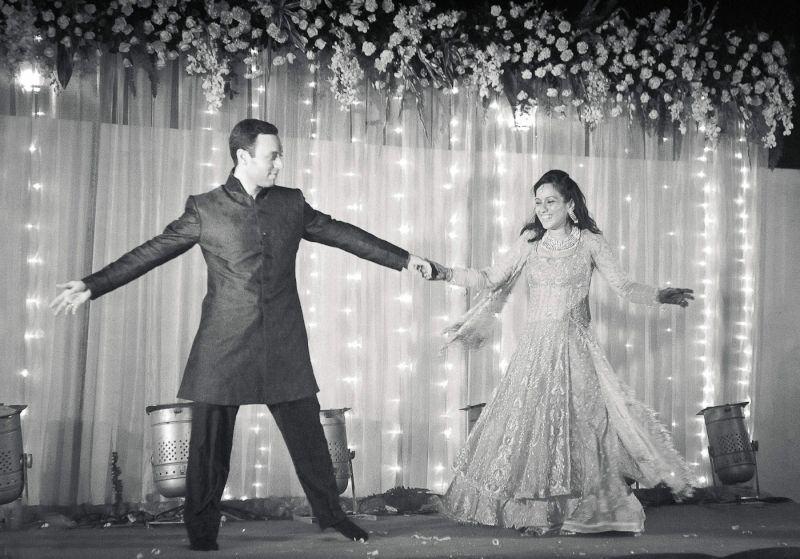 3 / 12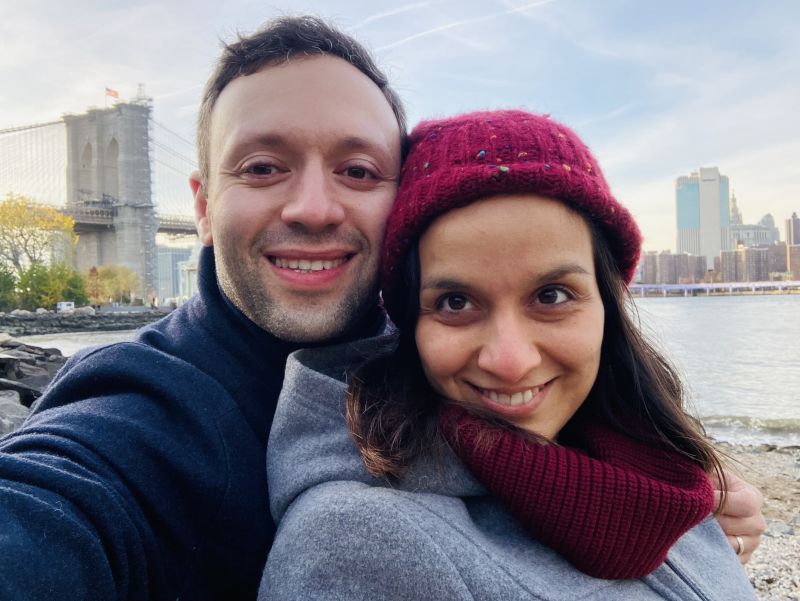 4 / 12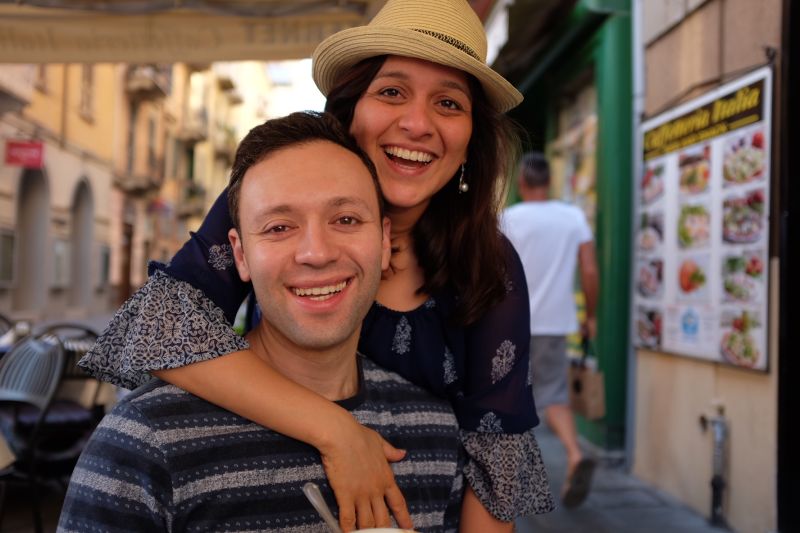 5 / 12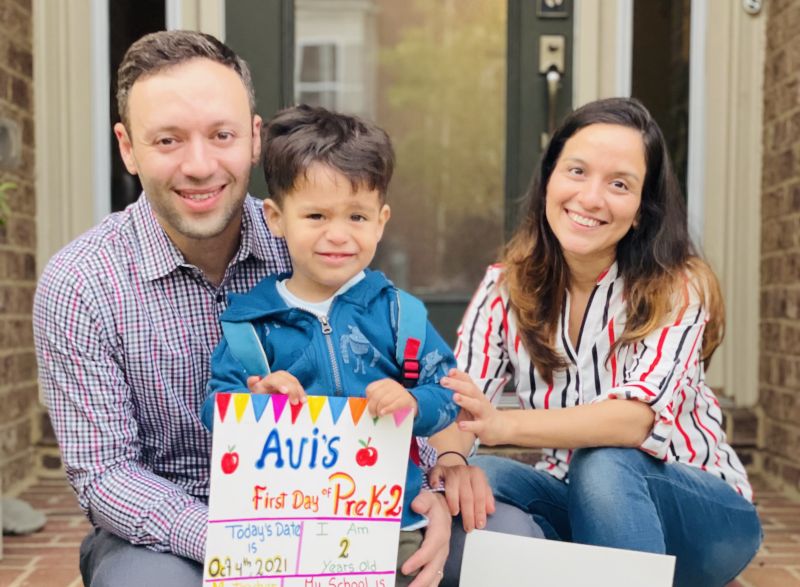 6 / 12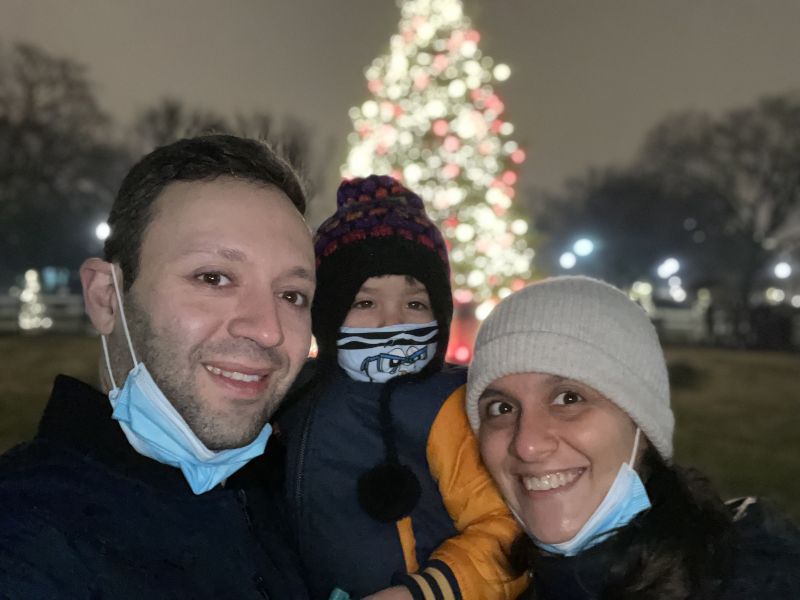 7 / 12
8 / 12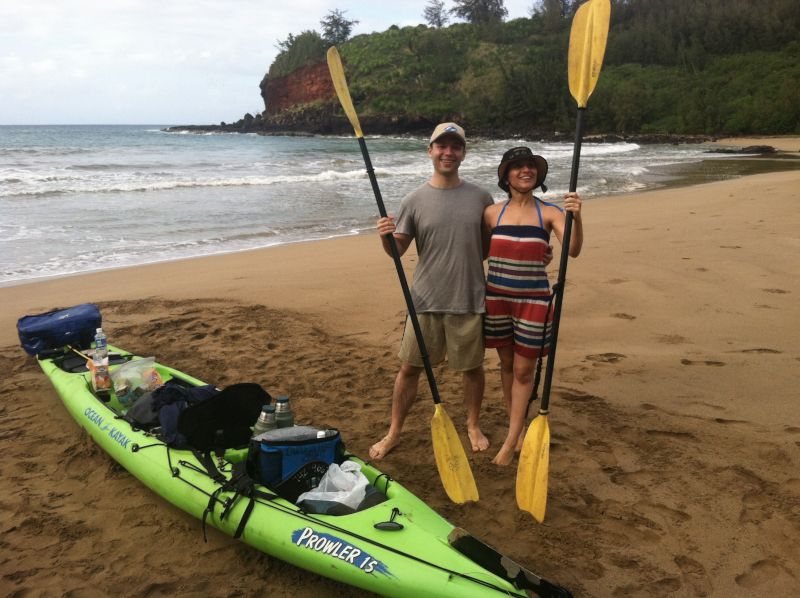 9 / 12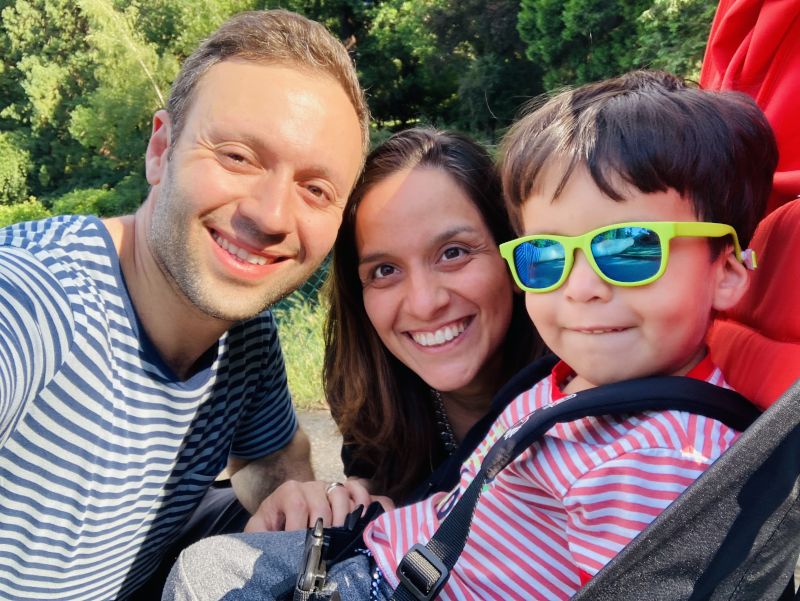 10 / 12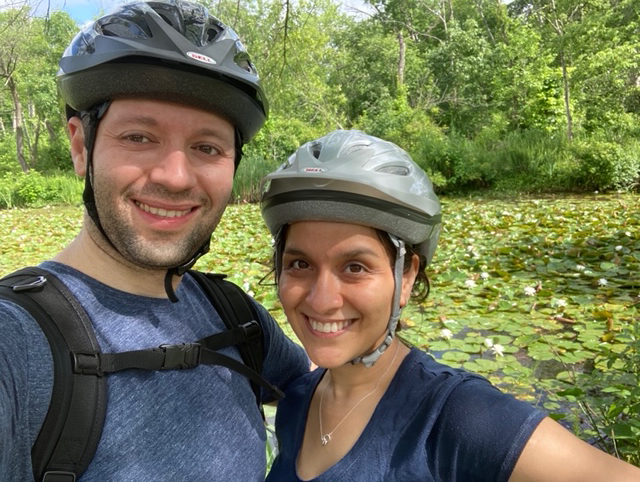 11 / 12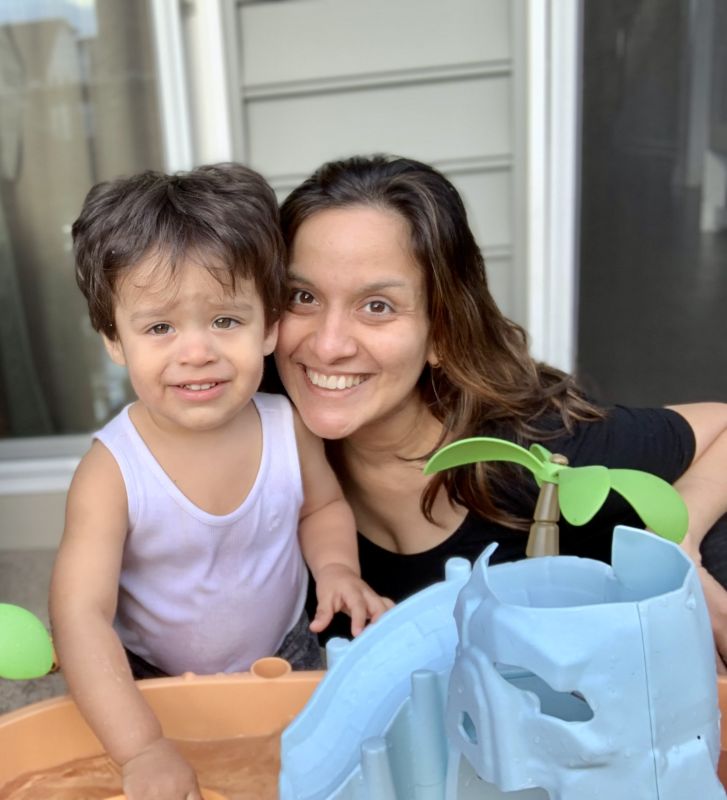 12 / 12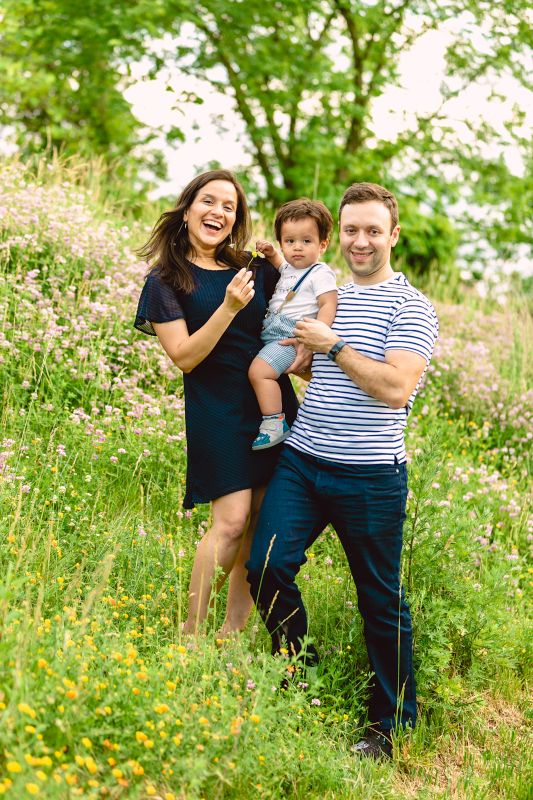 ❮
❯
Our House and Neighborhood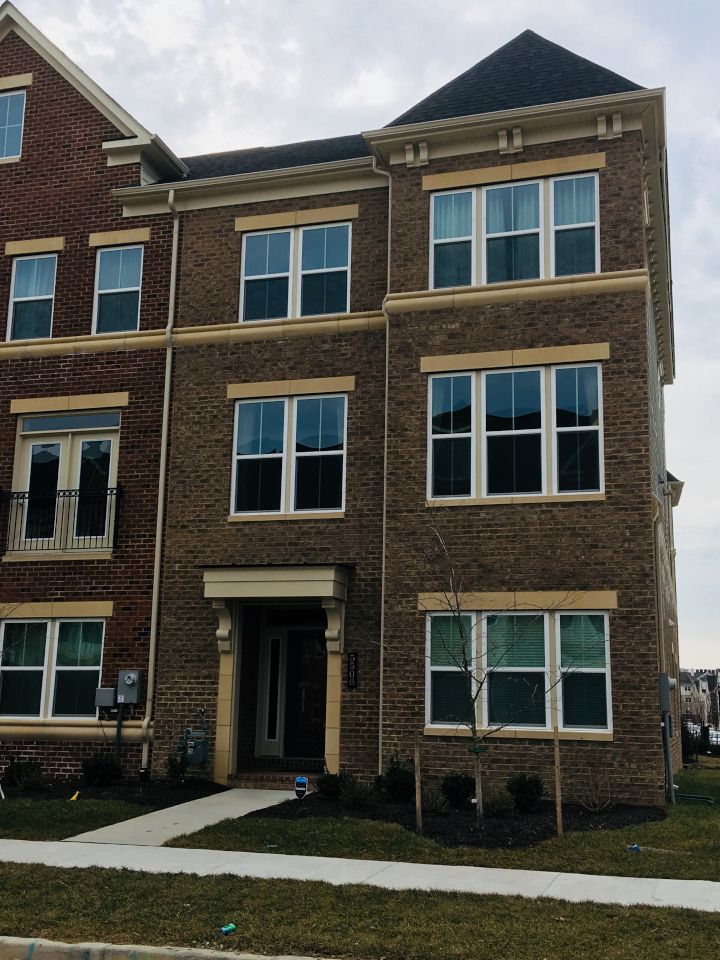 We live in a five-bedroom house close to Washington, D.C. We have been in the process of planting flower beds around the house, adding a few new flowering plants or shrubs every year.
We absolutely love our community! It is culturally diverse with many young families and children from various backgrounds. The community has a large central park with two playgrounds where children gather on warm evenings to play. We hear a mix of languages being spoken and many children are at least bilingual. We also have grocery stores, restaurants, a movie theatre, and shopping areas a short walk away. Our community has a beautiful lake with miles of walking and biking trails. For Avi, the many birds, fish and wildlife along these trails have been a great source of joy, especially during the hard days of the lockdown.
Several families in our neighborhood with little children under age 5 have become close friends that we can depend upon. We are so grateful to have such amazing support within our community. The local parents' groups are very active, sharing information, toys, and playdates to support each other.
Washington, D.C. is just a quick 20-minute drive away with easy access to all the incredible memorials, free Smithsonian museums, and the National Zoo.
Our Extended Families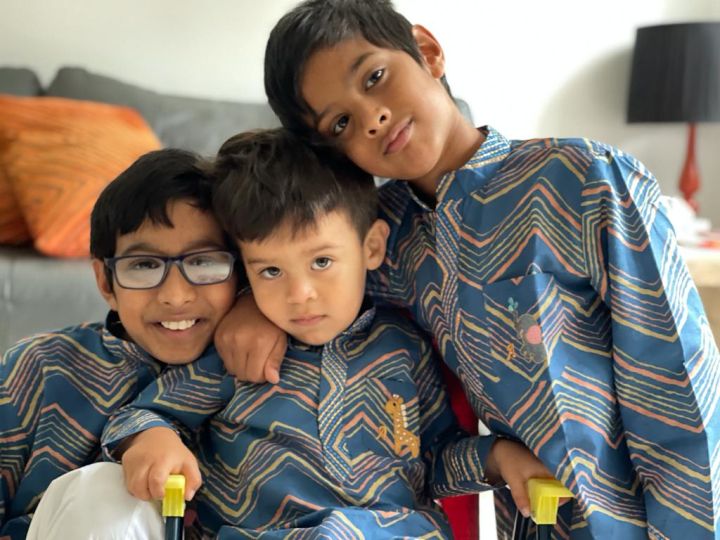 Having family spread out across the United States, India, and England means year-round visitors and trips abroad!
Alex's mom frequently visits from Florida. She dotes on Avi, speaking to him in Russian and stocking our refrigerator with delicious and healthy foods. From a young age, Alex helped raise his nephews and mentored them through school and college. They are now starting families and coming for fun reunions. Avi was a ringbearer at one of their weddings and insisted on only dancing with the groom. The bride was gracious enough to let him!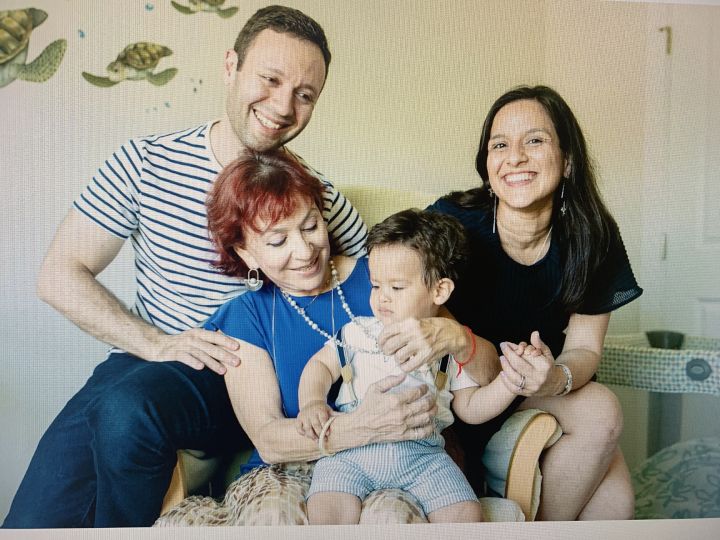 Smisha has three adorable nephews in India and England whom we get to see routinely through video chats. As soon as COVID-19 restrictions relaxed, we were able to visit them in person after over two years. With his cousins, Avi transformed from what we thought was a shy toddler to an exuberant little boy! Usually, Smisha's family from India came to visit us yearly.
We also have friends-like-family across the U.S., Canada, and Australia who play a big role in our lives and provide wonderful opportunities to see many parts of the world. Every few years, we try to take a full family vacation in a central gathering spot in Europe. We enjoy cooking together, playing with the kids, or finding an inviting pool or beach. On weekends, we get together with friends or neighbors for playdates, go on hikes, and cook up grand meals. For all major holidays, our friends take turns hosting gatherings that celebrate their cultures.
From Us to You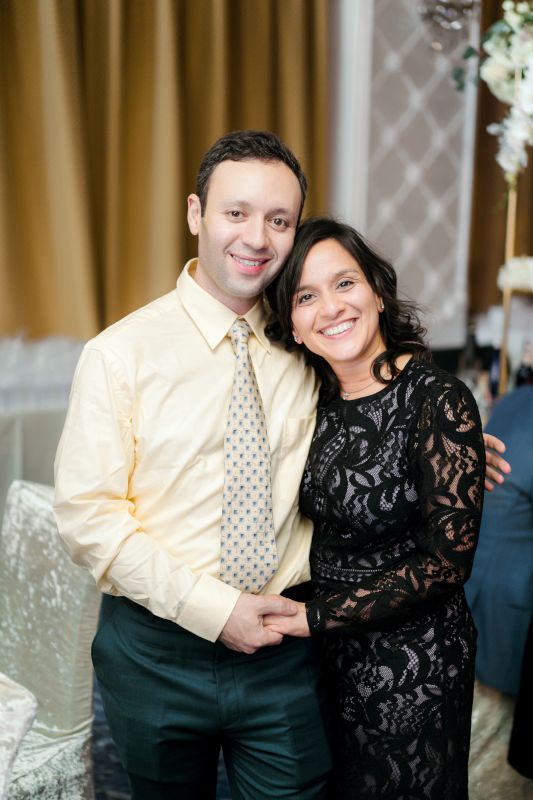 Thank you for taking the time to get to know our family. We are so excited to have the opportunity and honor of parenting your most precious child. We cannot imagine the many thoughts that are running through your mind as you make this difficult decision, but we do understand the courage it takes to consider adoption. Here is a little bit about our family in the hopes that it will bring some insight and comfort to you that your child will grow up to their fullest potential, knowing that his momma made the most loving decision she could.
We both come from humble backgrounds with parents who struggled to make a decent living and yet provided us with the best opportunities they could manage. From each set of parents, we learned the values of hard work, perseverance, and devotion to one's family as our parents worked hard to ensure their children would have all their needs met. We were able to get a good education and build careers they can be proud of. We also learned to have a solid work ethic, and commitment to the values of kindness, compassion, and perseverance in the face of whatever life throws at us. We wish to provide these same opportunities and values to our children.
We both work in healthcare supporting the health of mothers and babies. Alex is a doctor and spends his time counseling and supporting mothers, delivering and looking after newborn babies, and training young residents to be conscientious devoted doctors. Smisha is a University professor and conducts research to understand how to improve health services for mothers and children, mostly in several countries in Africa and Asia. We adopted Avi shortly after we lost our firstborn son to prematurity. Loving Avi mended our hearts and fed our souls. We didn't know it was possible to love so deeply and selflessly. After tiring days at work, we look forward to coming home to his laughter and cheer. Avi is now three and a kind, gentle and curious little man who takes so much pleasure in the tiniest of things. As we grow our family, adoption feels like the right path for us. We cannot wait for Avi to have a sibling and for our children to grow up having the wonderful gift of lifelong sibling companionship.
We have been married for ten years and built a life and a community that is supportive of our decisions and our family. As a couple, our strength is in our ability to communicate with each other and share the common joy for spiritual connection, travel, exercise, and devotion to our family. As our family continues to grow, we look forward to more bedtime stories, long walks by the lake, soccer games, swim lessons, and dancing to whatever tunes get the little feet moving.
We want you to know that we will honor you in your child's life. We had a chance to spend some time with Avi's parents at the time of birth and knowing them has helped us understand him. We have honored their desire to teach him Spanish and inculcate a love for animals. Someday when they are comfortable, we hope that we will be able to see them again. We will be happy to support whatever role you are comfortable playing in your child's life. We will send pictures and updates regularly, share stories and milestones, and are open to making arrangements for a visit when the time is right. Your child will know their birth story and become proud of their heritage and family's unique diversity- that is our promise to you.
Alex & Smisha
Favorites
Author
Carlos Castaneda
Bren&eacute Brown
Candy Bar
Kit Kat
Reese's peanut butter cups
Childhood Memory
Fixing things with my dad
Making breakfast with dad
Classic Movie
The Godfather
Fiddler on the Roof
Dream Vacation
Fiji
Antartica
Family Activity
Dancing together
Cooking meals together
Form of Exercise
HIIT
High Intensity Interval Training
Magazine
National Geographic
Memory with Spouse
Camping in North India Mountains
Hiking in Santorini, Greece
Nursery Rhyme
Avi's fav- Wheels on the Bus
Quality about my Spouse
She is very playful
His Patience
Get in Touch
Provide more information, so American Adoptions can connect you with this family.
---