1-800-ADOPTION
Thank you for viewing our profile
If you would like to learn more about us, please call 1-800-ADOPTION (2367846), fill out the form at the bottom of our on-line profile page, or email us at bp_information@americanadoptions.com.
To revisit our on-line profile page and view our profile video at American Adoptions, simply use your mobile phone to scan the QR code on the right. We are looking forward to hearing from you!
Rebecca & Emily
We are so excited for this journey, and appreciate you taking the time to review our profile. We have a lot of love to give, and are excited to work towards creating our family. Choosing us would be giving us the greatest gift in the world, and words cannot describe to the amount of gratitude we would have.
About Us
Job
SOC Manager
Test Automation Lead
Education
Master's Degree in Computer Security
Bachelor's Degree in Computer Science
Relationship
Legally Married
Type of Education We Look Forward to Providing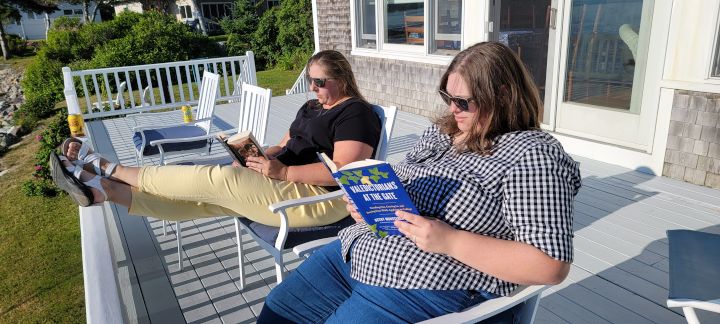 We believe strongly in education both inside and outside of the classroom. For outside of the classroom activities we plan to regularly visit museums and historical sites. We believe travel is essential to understanding people of different backgrounds and cultures and we look forward to bringing our child to new places both in the United States as well as internationally. We plan on reading every single day both to our child and eventually with our child. We believe in teaching practical skills such as allowing them to help us when we are cooking, or working on puzzles together. For school, we intend to send our child to a private education, so they will be provided a multitude of educational and recreational opportunities.
Our Leisure Time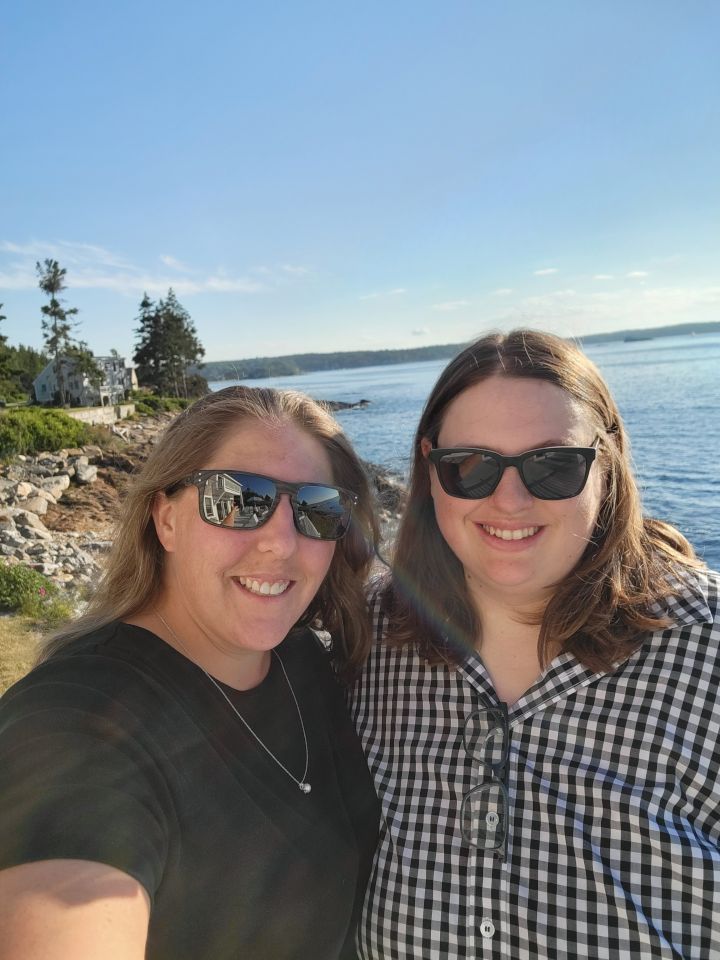 In our leisure time we love to go to live sporting events like baseball and hockey games. We also enjoy going to the weekly farmers market, and hiking. We are really excited to be able to share our love of games, museums, and puzzles with our future child, as well as exploring the wealth of new hobbies and interests our future child may expose us to. We also look forward to experiencing the cities that we love in a new way with our future child such as going to the zoo or aquarium. As the child gets older, we believe strongly in giving back to the community through volunteer work and would love to have our child involved as well. We look forward to hosting summer barbecues with friends and family, and to incorporating our future child into our holiday traditions such as dressing up for Halloween and trick or treating, or driving around with hot chocolate to look at Christmas lights.
Our Pup, Gadget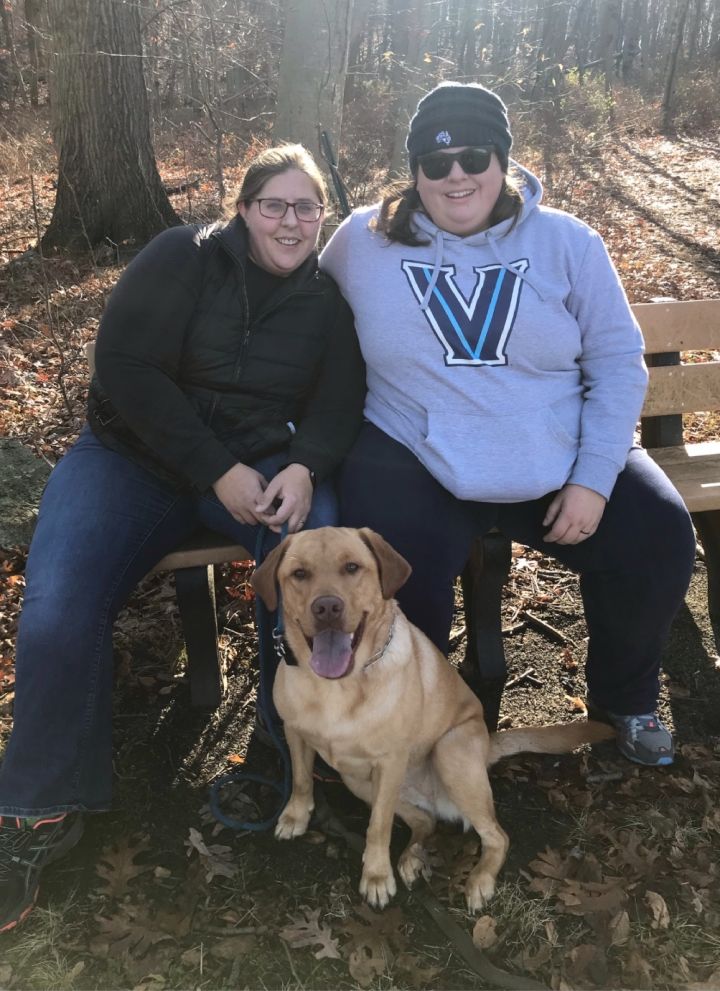 We both love animals, especially dogs, and Emily has had a dog as a pet even as a small child. After we were married our first family expansion was our dog Gadget. We adore Gadget, and we invest quite a bit of our time taking her for long walks, playing fetch in the backyard, and taking her for rides in the car. We believe that having a pet instills a sense of responsibility, but even more than that, expands one's sense of empathy. Caring for something outside yourself that requires consistent care and attention is a skill that we believe is very beneficial to learn at a young age. We are so excited to introduce Gadget to our future child. She seems to love children and gives our nephews lots of attention whenever they visit.
Photos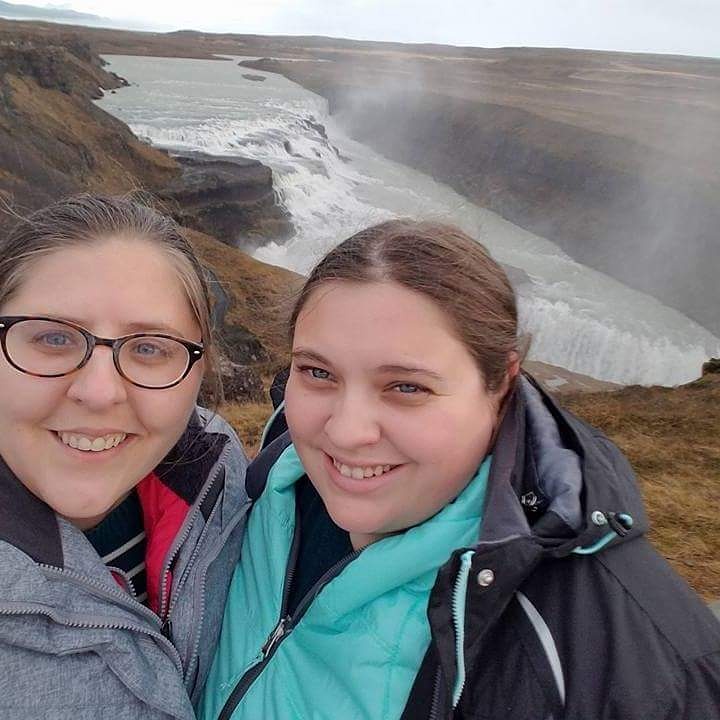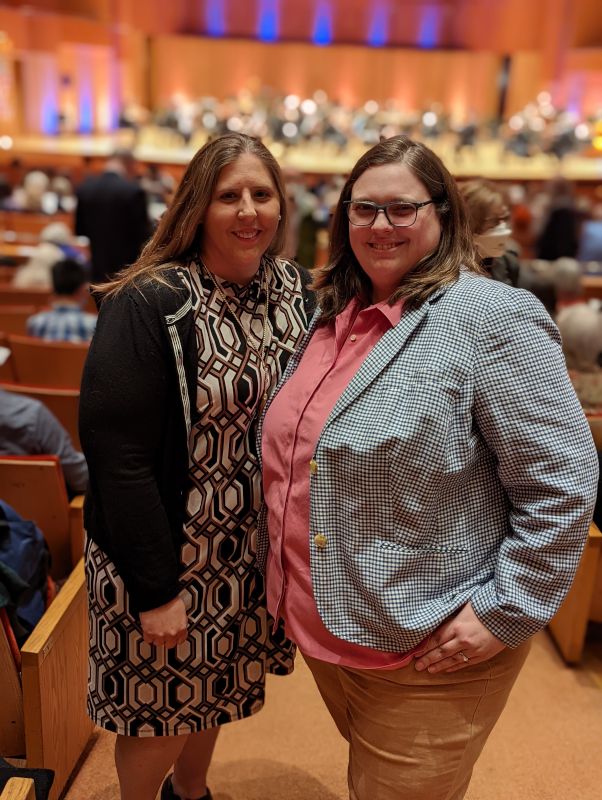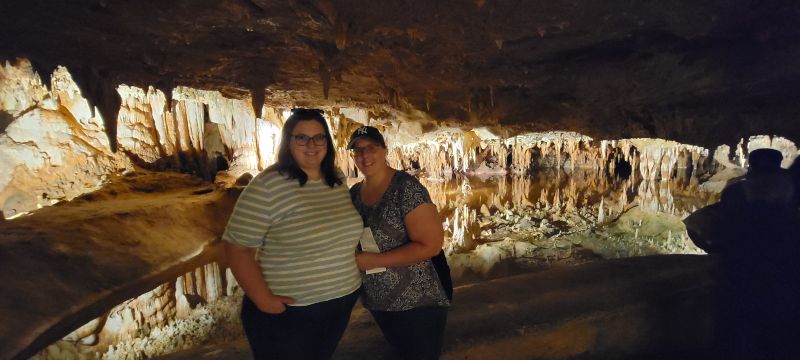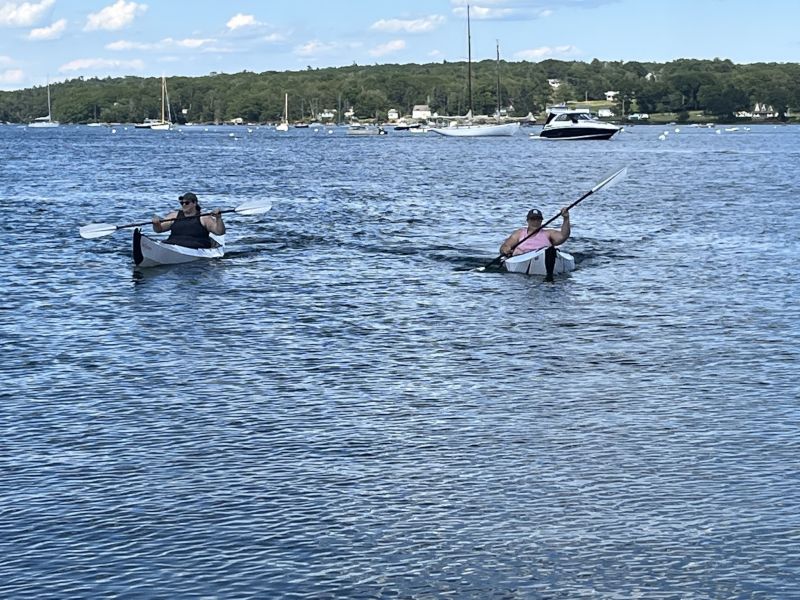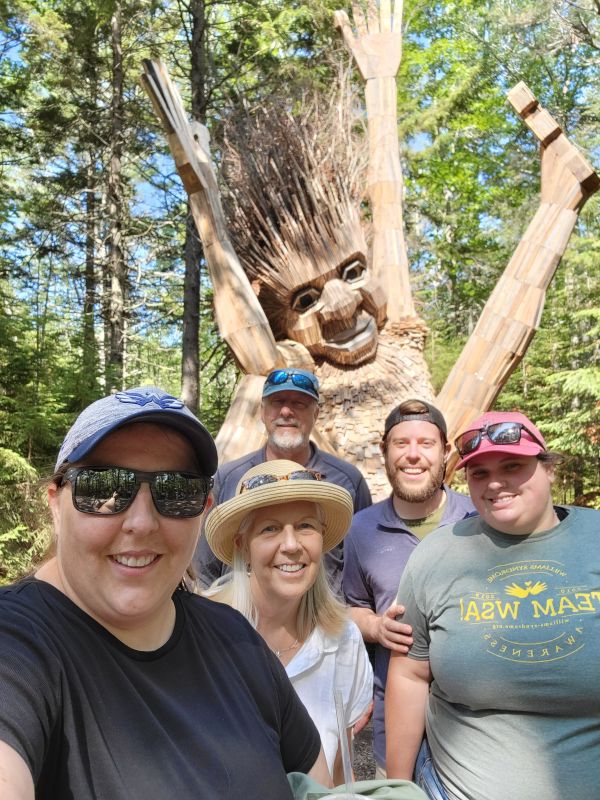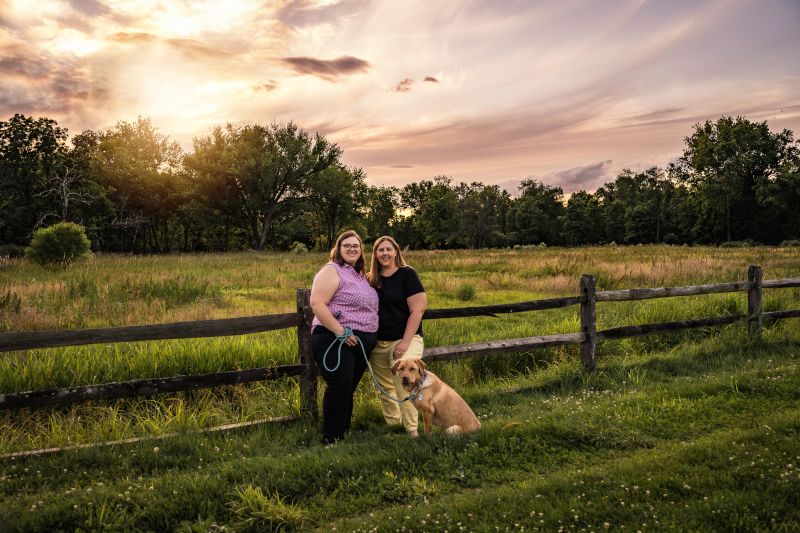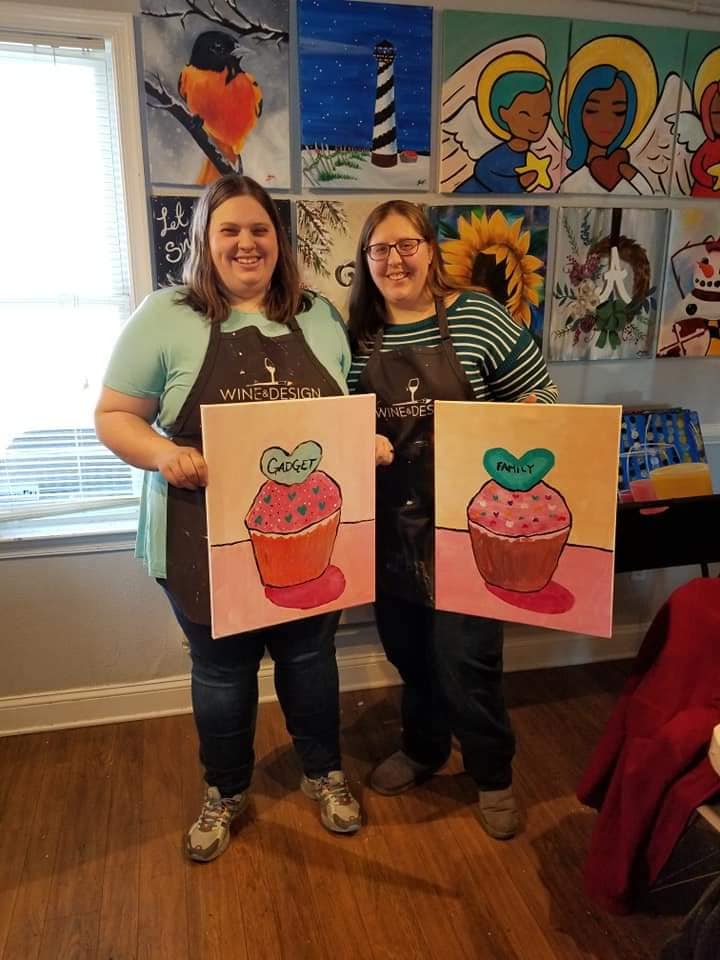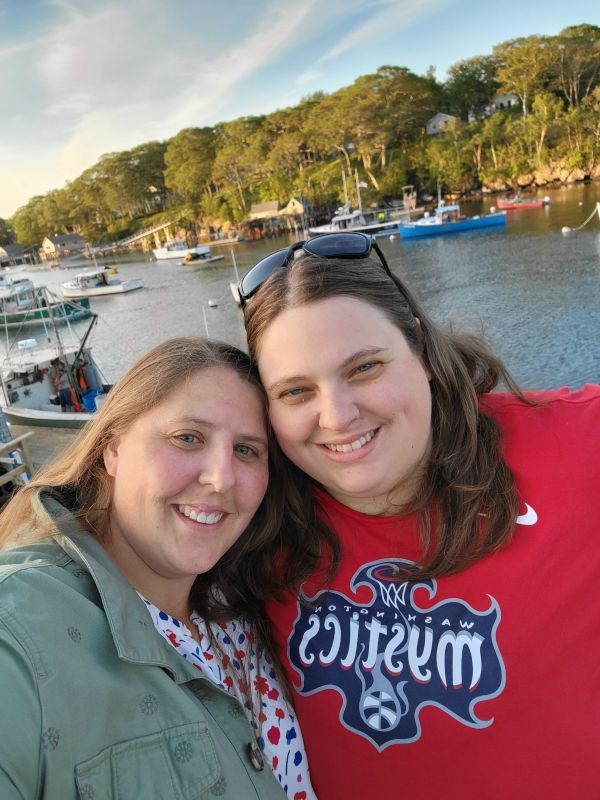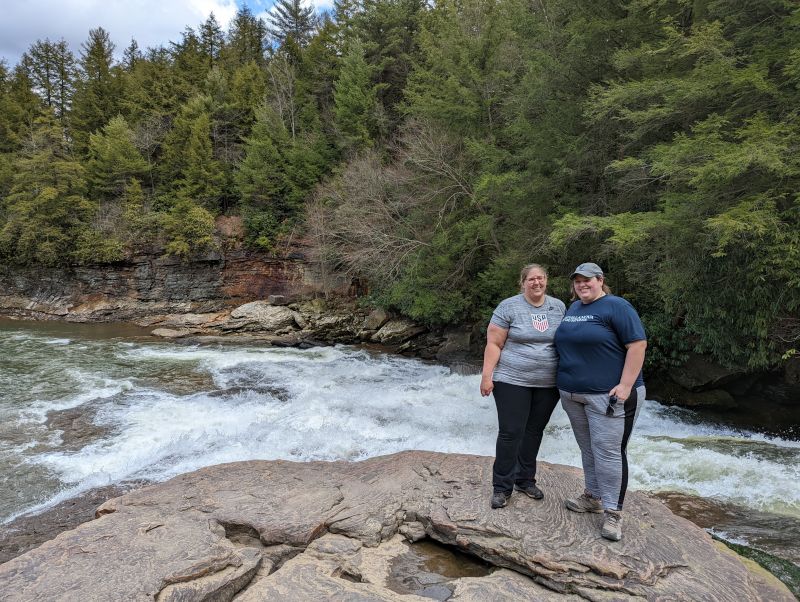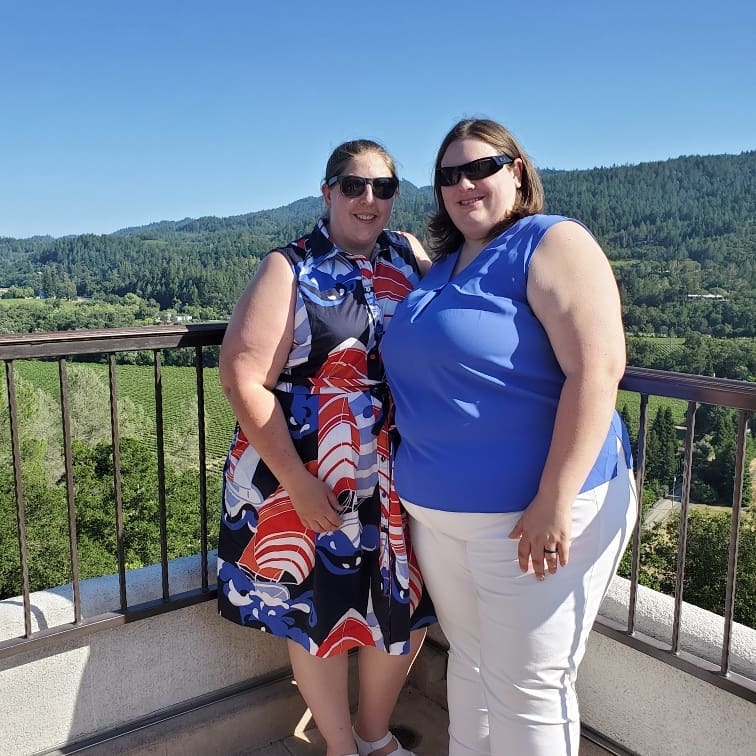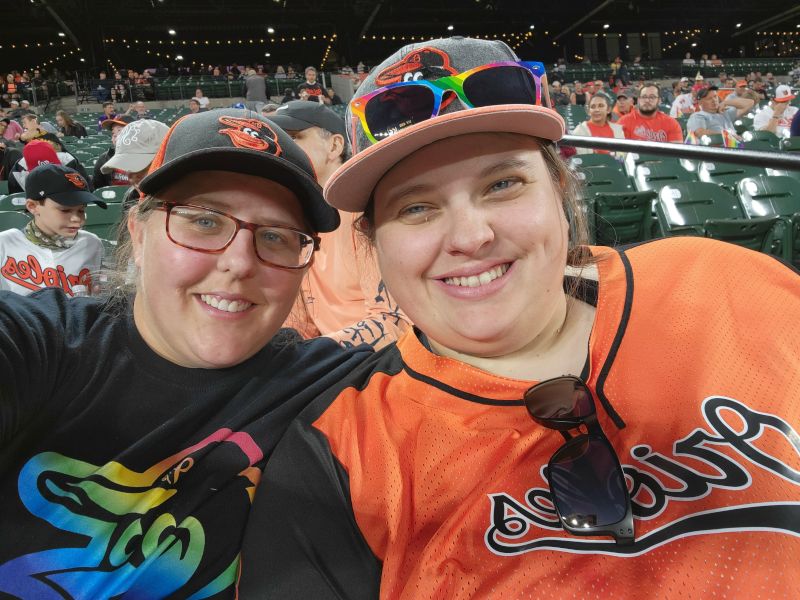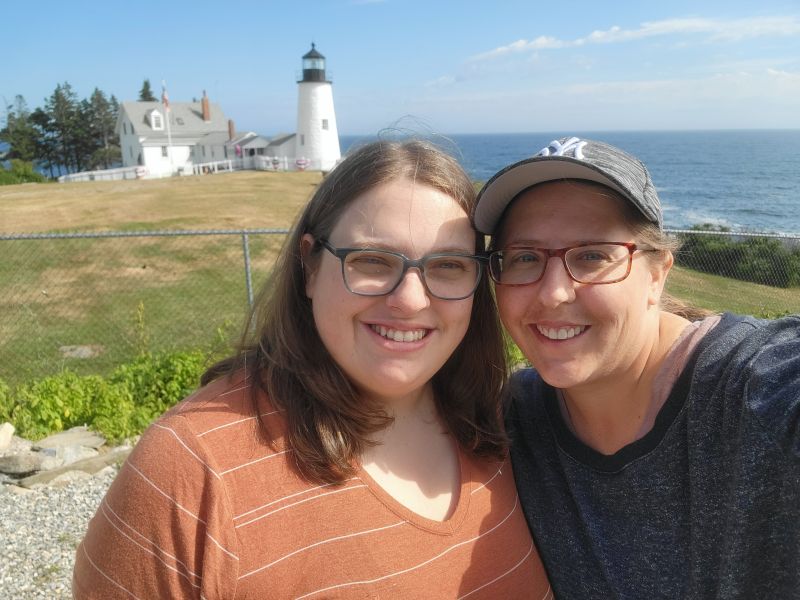 ×
1 / 12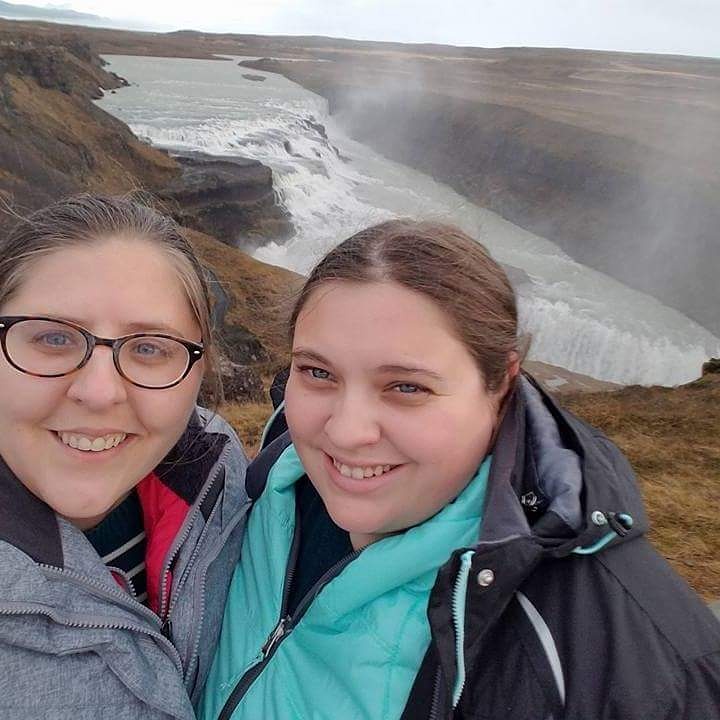 2 / 12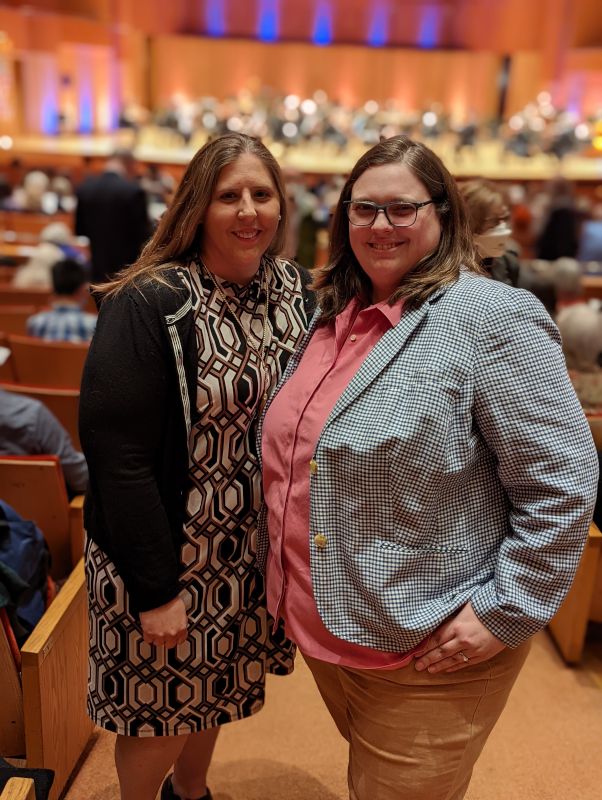 3 / 12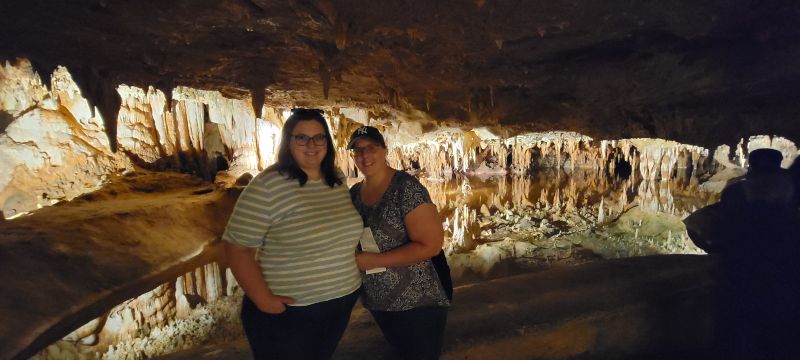 4 / 12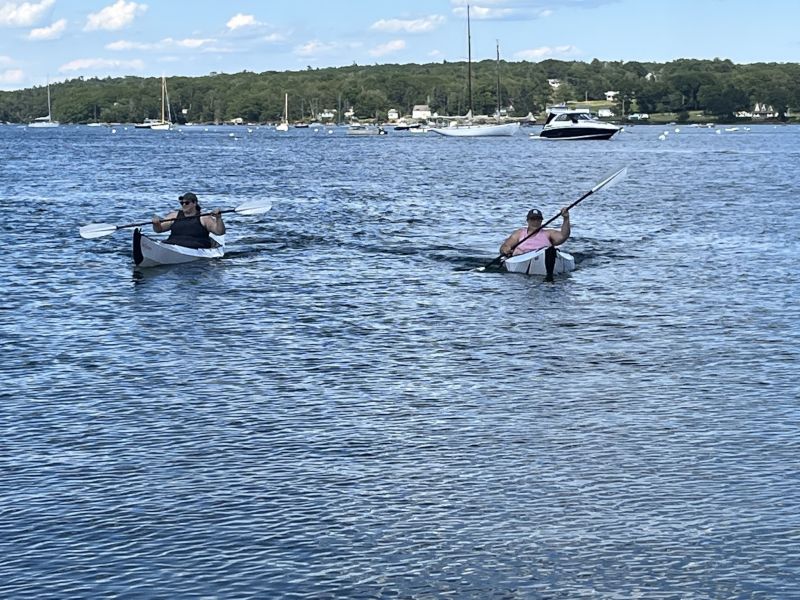 5 / 12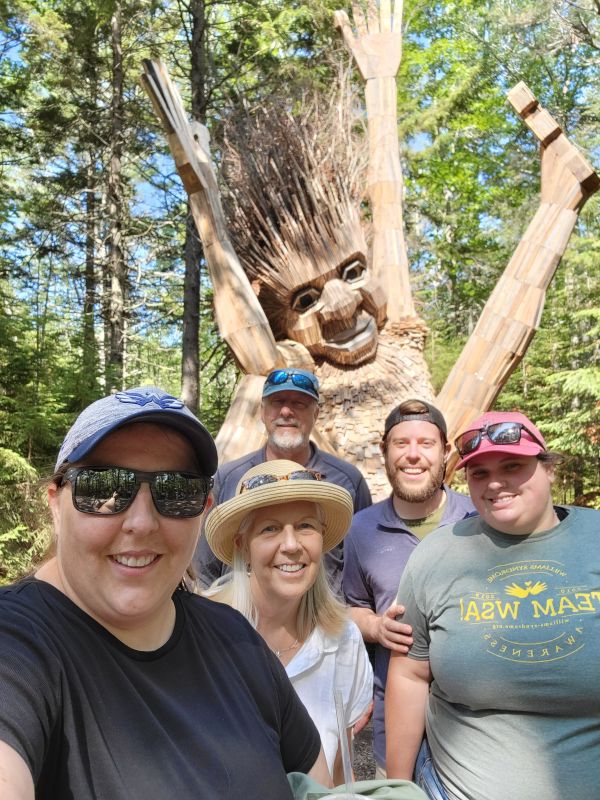 6 / 12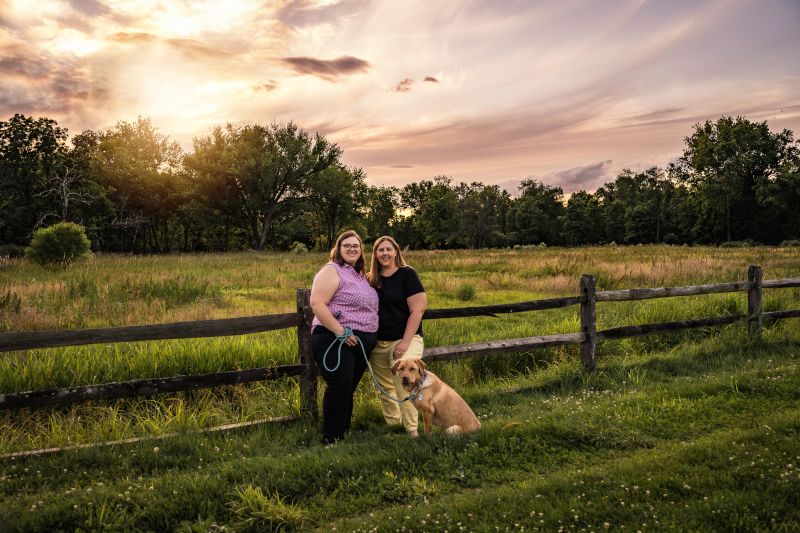 7 / 12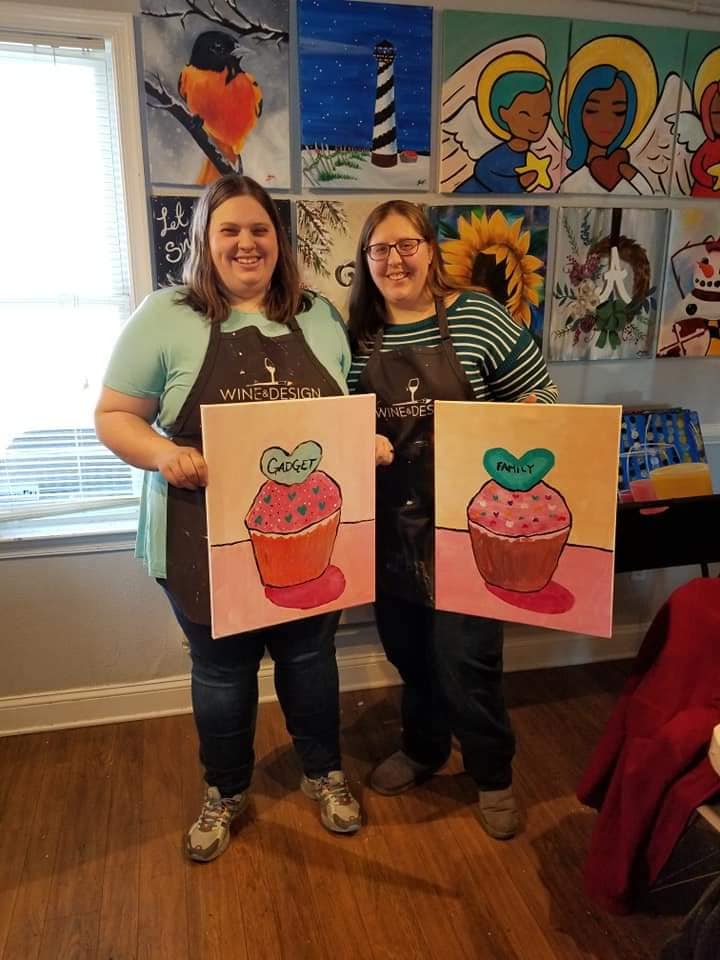 8 / 12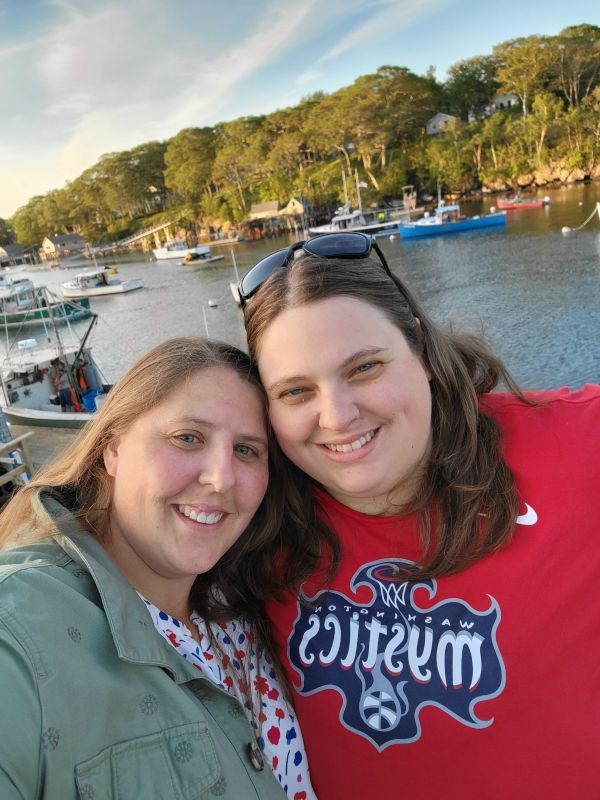 9 / 12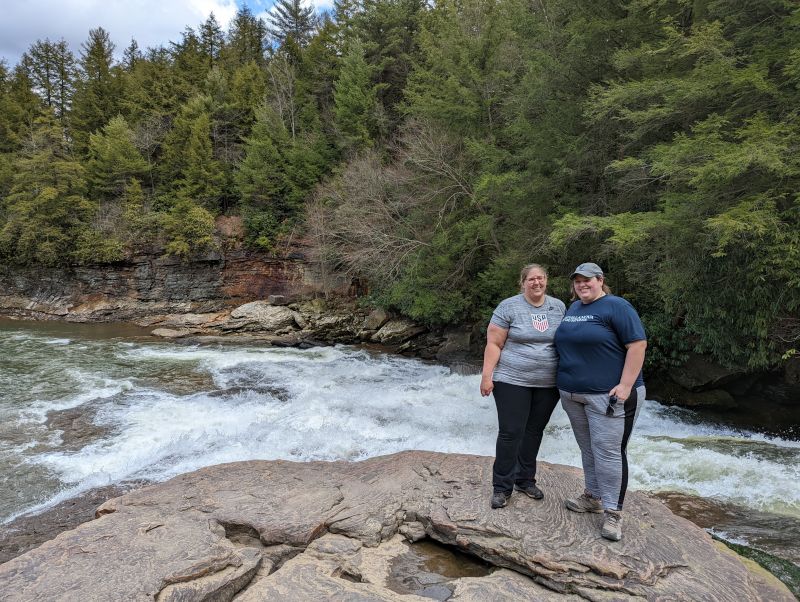 10 / 12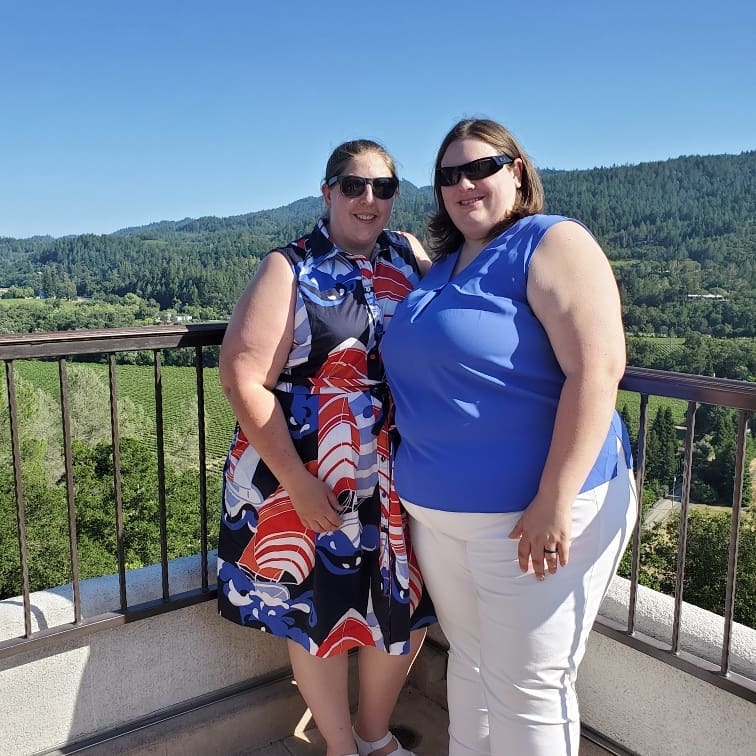 11 / 12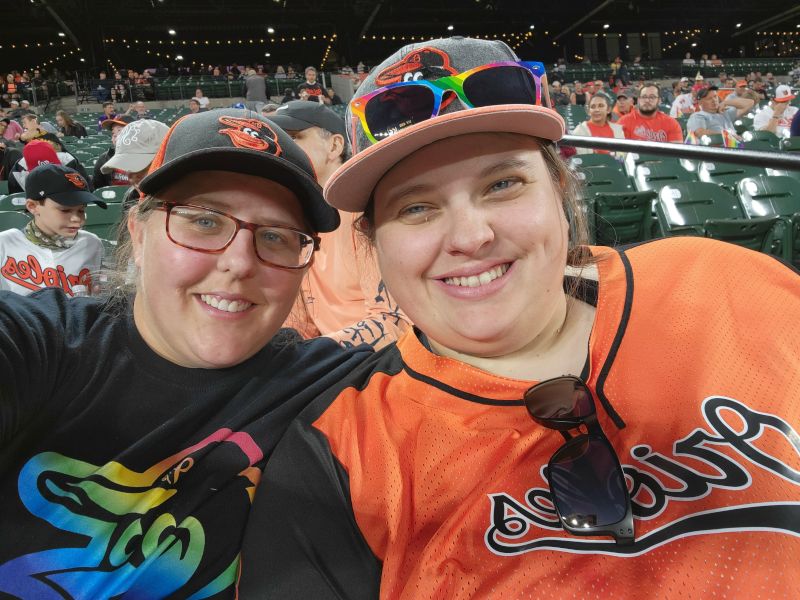 12 / 12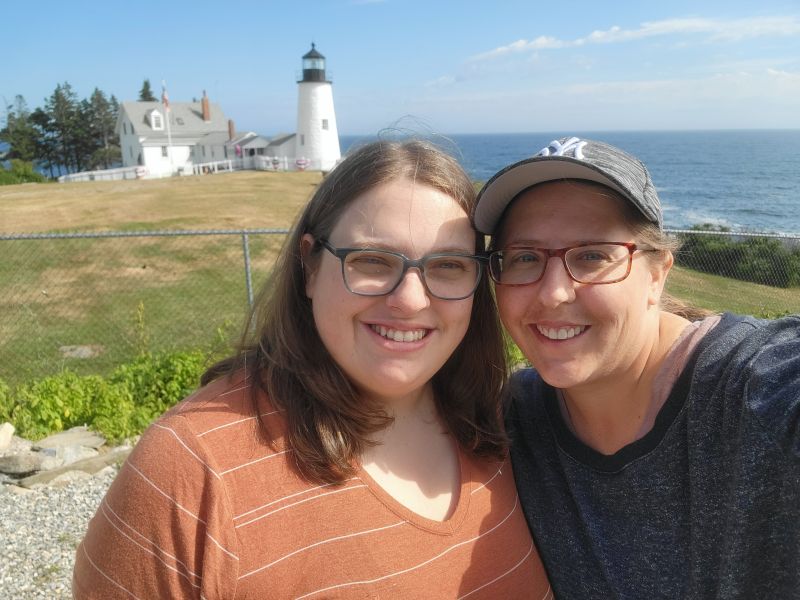 ❮
❯
Our House and Neighborhood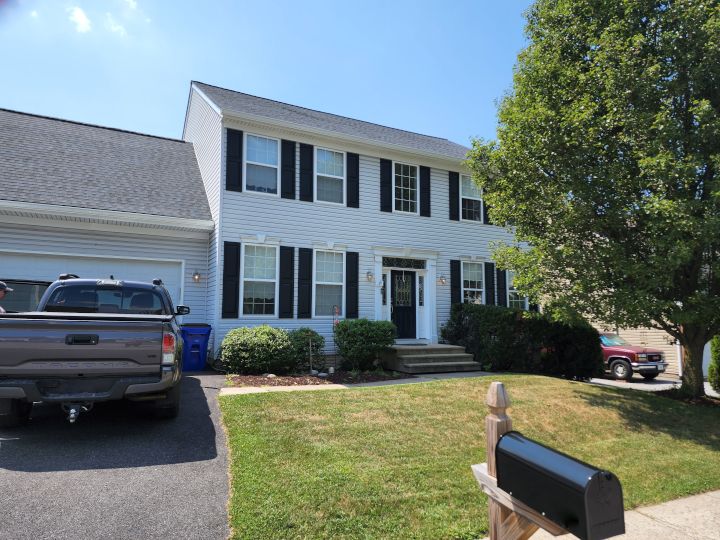 Our house in Maryland was purchased with the intention of one day expanding our family. We live in a quiet neighborhood with plenty of kids up and down the block, of all ages. We own a four bedroom, three bathroom house, and our favorite areas are either the living room or the backyard. The living room is the main area where we hosts friends and family for movie nights, board game days, and is generally comfortable for socializing. We love our backyard and spend most of summer in our hammocks, around a fire pit, or setting up a projector for outdoor movie nights. Our dog Gadget loves the fenced in yard and will play fetch on the lawn for hours.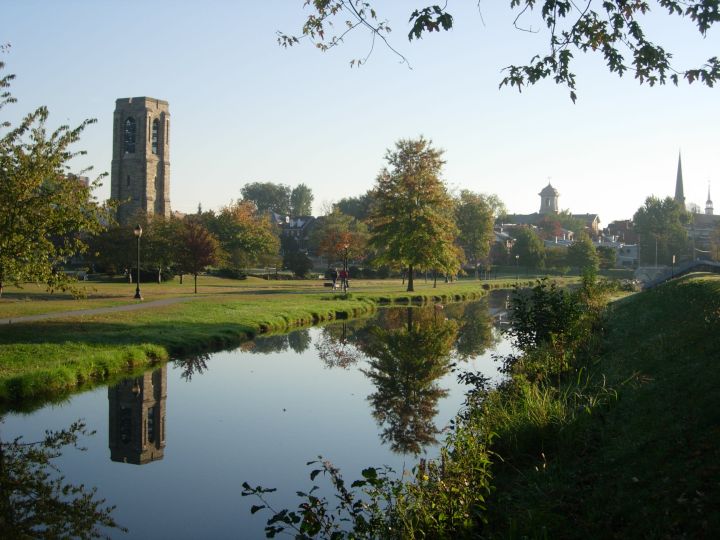 The town where we live in Maryland is a small close knit community, where there are lots of events, such as the annual summer carnival, a large 4th of July fireworks display, a rubber duck race, and block parties. There are a few large parks with sporting fields, playgrounds, and walking/hiking trails that we visit frequently already. The town location also makes it easily accessible to visit the large cities of Baltimore and Washington, D.C. We often go to live sporting events, museums, the symphony, musical theaters, and other cultural experiences.
Our Extended Families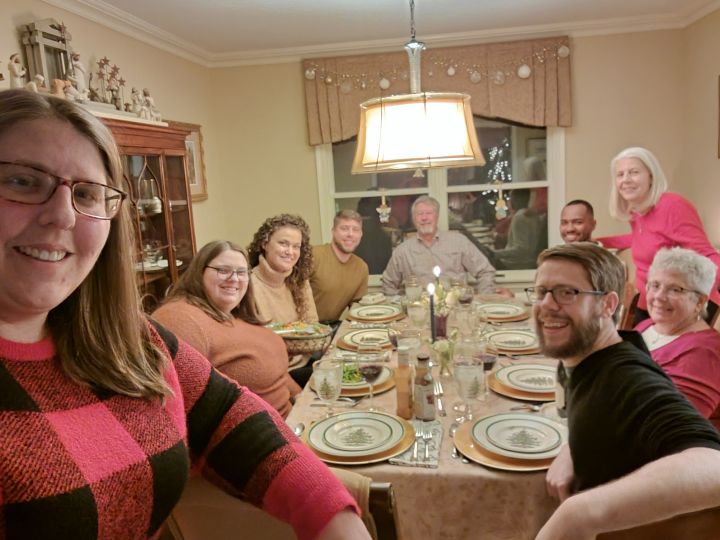 Becky has two siblings that live within an hour of our home, and her parents live within two hours of our home and we see them monthly. She also has another sibling that lives in the Midwest and we see them biannually. We love spending time with Becky's parents and siblings and especially her five nephews. We typically meet up at restaurants, baseball games, and every year we go to a beautiful Christmas lights display. Becky's grandma will often visit and she along with Becky's mom and sister will make traditional Filipino food like pancit and (Emily's personal favorite) lumpia.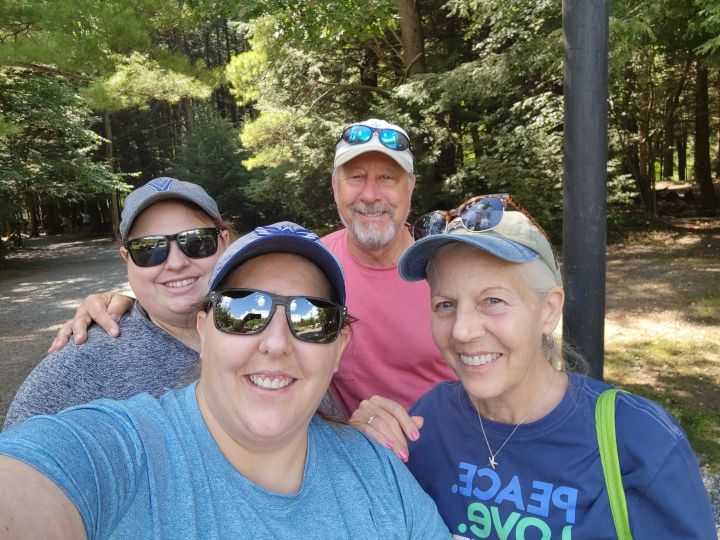 Emily is also lucky enough to have both her siblings live within an hour of our home. She sees her brothers monthly, often meeting up at restaurants and sporting events. Emily's parents still live in her hometown in New Jersey but we still see them bi-monthly and we enjoy going on long walks and taking trips with them. Every year since she was a small child Emily's family has taken a vacation in Maine, and we look forward to being able to continue this tradition with a child.
We have some good friends that live nearby as well, and we see them several times a week. We love going to shows, movies, restaurants, the orchestra, and museums in Baltimore and D.C. with them. We also take an annual vacation to a lake to play board games and spend time together.
From Us to You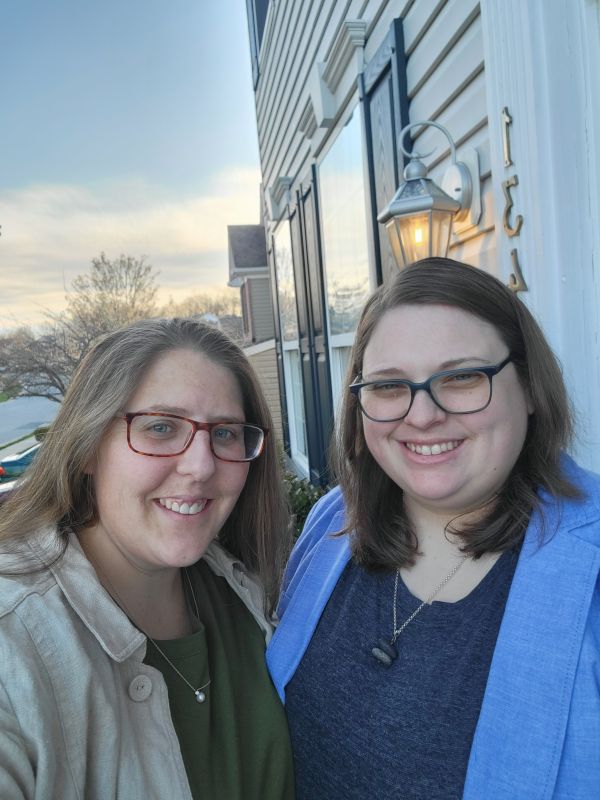 First off, we want to thank you for your consideration and time. We can't imagine what you are going through, and we believe you are incredibly brave. We want to take this opportunity to tell you a little bit about our lives, and our hopes and plans for our future child.
We both work in the Information Technology field, one as an automation engineer, and the other in information security. Our jobs have provided us with the opportunity to work from home, and we have put significant time into creating a loving, safe, environment. We believe we have created a home that would be perfect for a family. We purchased a four bedroom, three bathroom house, so our future child will have their own room. We also recently refinished our basement so that we would have even more space for our child to play. We are located in a quiet neighborhood with plenty of other children to play with. We have a fenced in backyard for our future child to run around in and play with our yellow Labrador Retriever, Gadget. We are located near several parks to go on hikes, play on playgrounds, and play sports as a family.
We are also located near several major cities and we plan to bring our child to as many social and cultural experiences as possible. We enjoy attending professional sporting events, musical theater, symphonies, and museums. We look forward to taking our future child to these places as well as other fun experiences like the zoo and aquarium.
Working from home also provides us with a lot of flexibility. We are fortunate to be able to work from anywhere and we take the opportunity to travel whenever possible. We hope to provide our future child with private education so that they have the best chances for exploring all educational avenues and opportunities. We plan on continuing our annual vacations to Maine and Deep Creek Maryland but also on traveling to other areas within the U.S. and internationally with our future child. Our goal is to provide our future child with every possible opportunity.
We knew being an LGBT couple that we would have to follow a non-traditional path to creating a family, and we both feel that adoption is the right path for us. We plan to be very open about adoption with our child throughout their lives, starting in childhood through reading children's books about adoption and answering questions. We also hope to have an open adoption, and would work to come to an agreement with you, the birth parent(s), on what level of openness would be comfortable for you. We are happy to include emails, pictures, and yearly visits. We also recognize that this process must be very difficult for you, and would respect if at any point you would require time or space without contact, and we would help our future child to understand that as well.
Again, we thank you for considering us and we wish you the best during this process.
Sincerely,
Rebecca & Emily
Favorites
Actor
Hugh Jackman
Ryan Reynolds
Actress
Melissa McCarthy
Anna Kendrick
Animal
Land Animal - Fox and Sea Animal - Sea Turtle
Land Animal - Panda and Sea Animal - Dolphin
Author
Kate Quinn
Anna Quindlen
Book
Ender's Game
Harry Potter and the Goblet of Fire
Candy Bar
Reeses Sticks
Reeses Cups
Childhood Memory
Playing softball and having my family cheer at the games.
My grandmother took my entire family (extended family included) to the Universal Studios Resort.
Childhood Toy
Legos
Mountain Bike
Children's Book
The Monster at the End of This Book
If You Give a Mouse a Cookie
Classic Movie
It's a Wonderful Life
My Cousin Vinny
Disney Movie
Finding Nemo
The Princess and the Frog
Dream Car
Mercedes-Maybach GLS 600 SUV
Rivian R1T
Dream Job
Chief Information Security Officer at a Tech Startup
App Developer Contractor
Dream Vacation
Australia
India
Family Activity
Spending time in our backyard playing with our dog and yard games.
Trying new things i.e. scavenger hunts, traveling, museums, and restaurants.
Flower / Plant
Tulips
Lillies
Form of Exercise
Going on Walks
Walking/Hiking
Fruit
Strawberry
Blueberries
Holiday
Christmas
Christmas
Holiday Song
It's Beginning to Look a Lot Like Christmas - Michael Buble
O Holy Night
Holiday Tradition
Driving around and seeing all of the holiday lights with hot chocolate.
Christmas Eve lasagna at my mom's house
Ice Cream
MooseTracks
Mint Chocolate Chip
Junk Food
Chips
Truffle Parmesan Fries
Leisure Activity
Golfing
Reading
Magazine
Bon Appetit
People
Memory with a Child
Watching my nephew as he explained his soccer team and friends, and seeing how animated he was.
Taking my nephew to the zoo for the first time, and looking at all of the fun animals together.
Memory with Spouse
Exploring Iceland together, from the Blue Lagoon, to Waterfalls, and getting engaged.
Road to Hana tour in Maui, Hawaii
Movie
A League of Their Own
Forrest Gump
Movie Munchie
Popcorn
Popcorn
Movie Quote
"It's supposed to be hard. If it wasn't hard, everyone would do it. The hard ... is what makes it great." - Jimmy Dugan in A League of Their Own
"You had me at hello." - Jerry Maguire
Musical Group
The Beatles
Maroon 5
Nursery Rhyme
Its Bitsy Spider
Twinkle Twinkle Little Star
Olympic Event
Summer - Soccer or Winter - Hockey
Summer - Volleyball; Winter - Figure Skating
Personal Hero
Ruth Bader Ginsburg
Grace Hopper
Play
Hamlet - William Shakspeare
Twelfth Night - William Shakespeare
Poet
Shel Silverstein
e.e. cummings
Quality about my Spouse
How caring she is.
Her drive and ambition
Quote
Never let the fear of striking out keep you from playing the game. - Babe Ruth
"No act of kindness, no matter how small, is ever wasted." - Aesop
Restaurant
Thatcher and Rye (Frederick, MD)
Miss Shirley's Cafe (Baltimore, MD)
Sandwich
Reuben
Grilled Cheese
Scripture
Philippians 4:8
Joshua 1:9
Shopping Store
Best Buy
Crate and Barrel
Song
It's Time - Imagine Dragons
For Once in My Life - Stevie Wonder
Sport to Play
Softball
Volleyball
Sport to Watch
Hockey
Hockey
Sports Star
Alex Morgan
Serena Williams
Sports Team
Washington Capitals
New York Yankees
Subject in School
History
English
Superhero
Captain Marvel
Black Widow
Thing to Cook
Risotto
Steak
Time of Day
Early Mornings
Evening
Tradition
Eating dinner as a family every night and talking about our days.
Going to the Carnival/State Fair every year.
TV Show
Grey's Anatomy
The Challenge
TV Show Character
Christina Yang
Lorelai Gilmore - Gilmore Girls
Type of Music
Indie/Folk
Pop
Vacation Spot
New England
Maine
Video Game
Horizon Zero Dawn
Mario Kart Racing