1-800-ADOPTION
Thank you for viewing our profile
If you would like to learn more about us, please call 1-800-ADOPTION (2367846), fill out the form at the bottom of our on-line profile page, or email us at bp_information@americanadoptions.com.
To revisit our on-line profile page and view our profile video at American Adoptions, simply use your mobile phone to scan the QR code on the right. We are looking forward to hearing from you!
Chris & Andrea
We are deeply grateful for your consideration as potential parents for your child. We have prayed for nearly a decade about growing our family and we are excited to embark on this adoption journey. You are in our prayers and thoughts as you navigate this difficult decision ahead of you. If we are chosen to partner with you in this journey, know that your child will be unconditionally loved and supported.
About Us
Education
Bachelor's Degree in Nursing
Bachelor's Degree in Sociology
Relationship
Legally Married
Our Cultural Heritage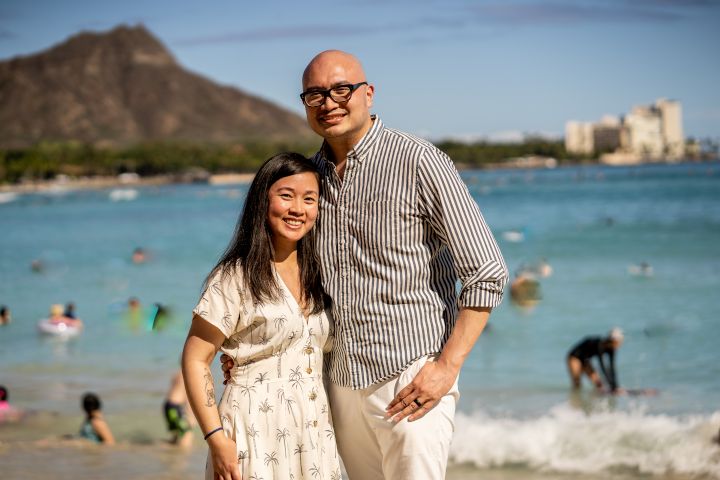 Our cultural heritage is a blend of Filipino and American influences. We grew up in households surrounded by Christian teachings, the aroma of yummy smelling Filipino food, respect and kindness towards others, oldies music and love for big family gatherings.
We both have a large extended family on each of our parents' side. Chris' parents immigrated from the Philippines and worked hard to provide for their children. Chris quickly learned from his parents' strong work ethic and continues to apply it in his work and personal life. Both of Chris' parents are exceptional home cooks and their dishes are admired by family and friends. Chris strives to cook as well as his parents and routinely cooks his own Filipino cuisine at home.
Andrea grew up in a military household and lived in several states at a young age. Through the military, Andrea's family found a sense of community and camaraderie with other families. During Andrea's adolescence she was very curious to learn more about her Filipino heritage and joined a Filipino youth dance group. She performed traditional Filipino folk dances at various cultural celebrations. Andrea's family deeply values family closeness and it's a value that's been passed down from generations.
Our cultural heritage has molded our philosophies in life - both personal and professional. We hope to share our traditions and rich culture with your child.
Our Leisure Time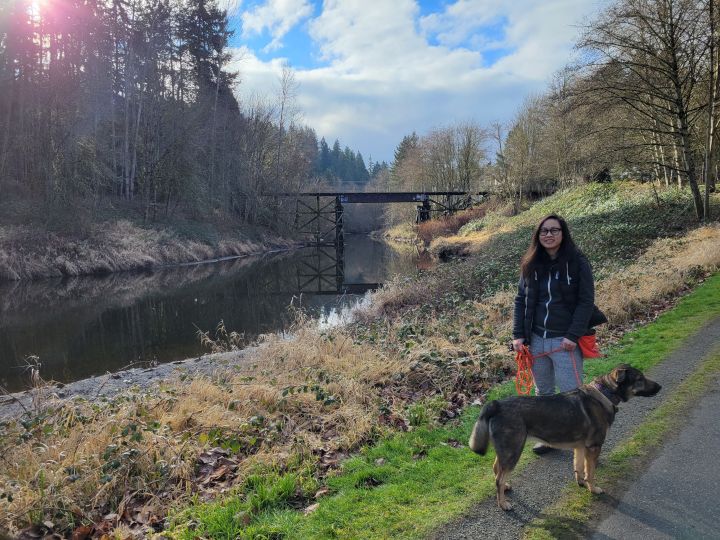 During our leisure time we love to barbecue and grill a variety of meats and vegetables especially when the weather is warm. We frequently have family or friends over for our backyard barbecues. We enjoy board games and hosting games nights within our social circle. Some of our current favorites are Monopoly Deal, Mafia, JackBox, Blokus, and Scrabble. During the summertime we will play corn hole in our backyard and Andrea continues to hold her winning streak against Chris. We like taking daily walks around our neighborhood and local parks with our dog, Blake (nickname: Lady Blake). We will have spontaneous dance parties with each other in the living room or kitchen. During the weekends you can find us at the local farmer's markets supporting local vendors. We're always excited to try new local cuisine throughout the city. Seattle and the surrounding communities frequently have various events throughout the year and one of our favorites is the annual Bite of Seattle which showcases hundreds of food and beverage vendors. We are both alumni of the University of Washington and enjoy rooting for our college sports teams. Watching sports is one of our favorite activities and we are fans of the different Seattle teams like the Seahawks and Storm.
Our Family Traditions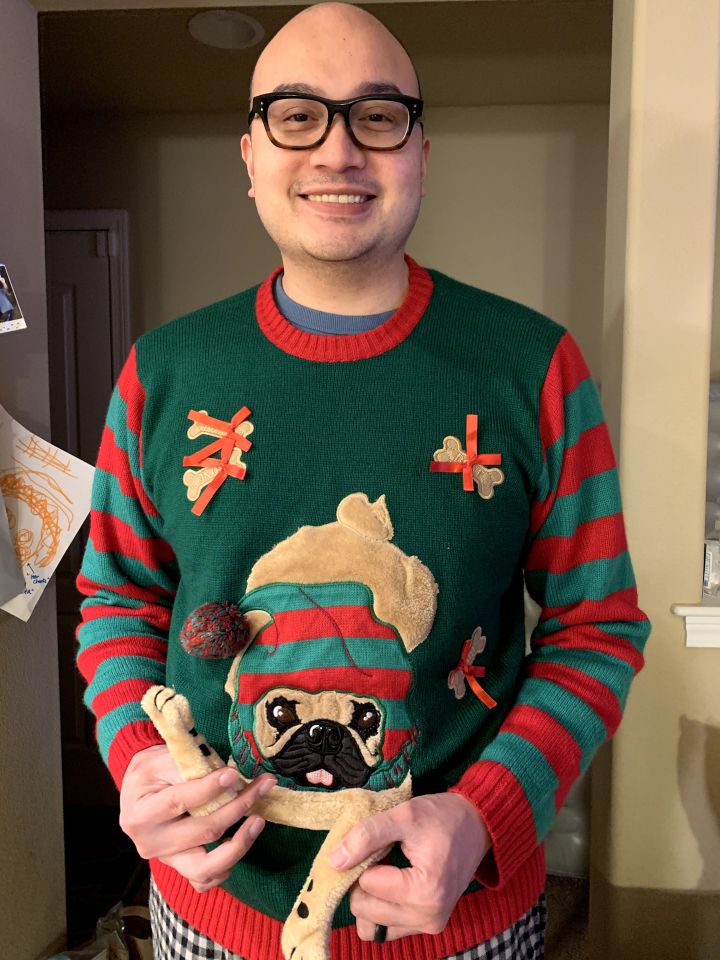 Our family traditions are centered around our faith, food, the holidays, and traveling.
We value going to church. Our weekly prayers and saying grace before meals is a tradition born through our faith and ingrained since our childhood. Through this we've learned the importance of showing gratitude and having a sense of community.
We enjoy seeing the world and learning from other cultures so each year we try to visit a different country. Some of the countries we have traveled to include Japan, Belgium, and Costa Rica. When traveling it's our custom to listen to the local music, indulge in the cuisine, and fully immerse ourselves in the country's natural beauty.
We collect Christmas ornaments from the places we visit and love decorating our tree at Christmas. During the holidays, Andrea's family visits us for Thanksgiving while we spend Christmas and New Years with Chris's family. During Christmas time we like to wear fun holiday sweaters to get into the festive spirit. Andrea's family loves to coordinate a scavenger hunt for her niece and nephews to search for their Christmas presents.
Photos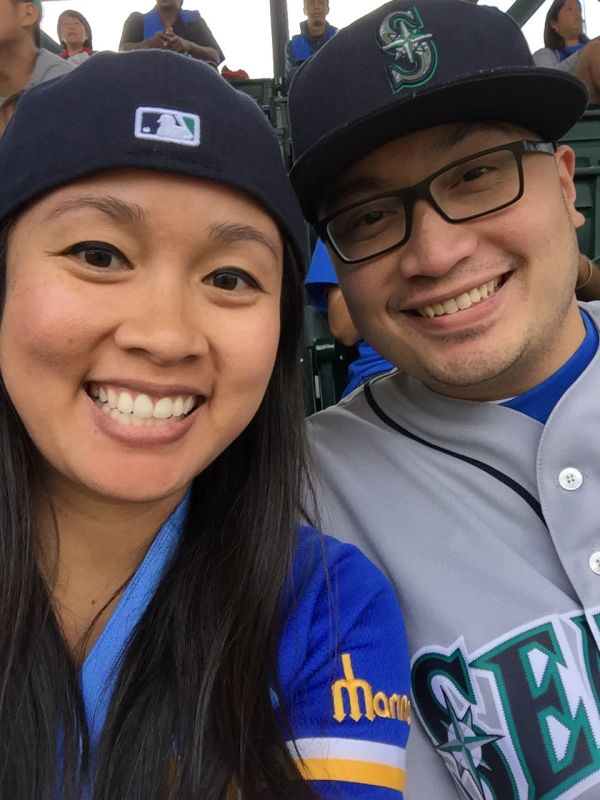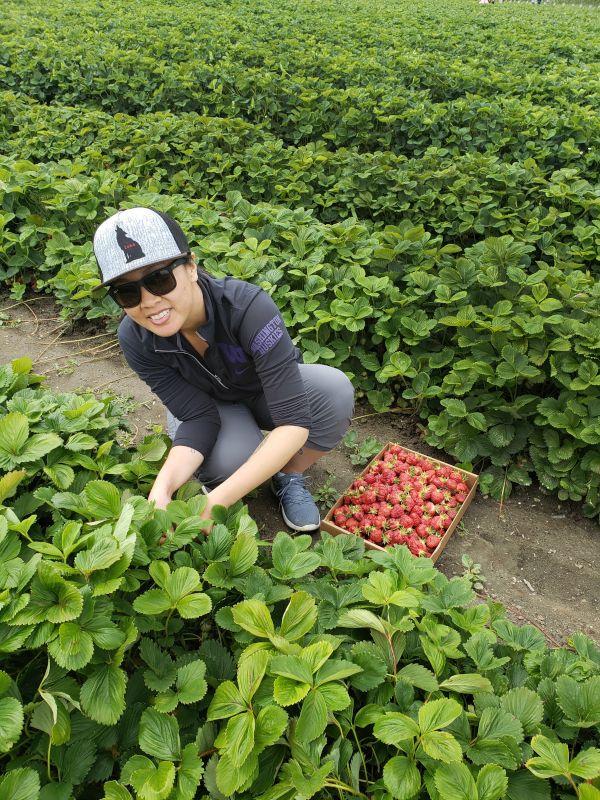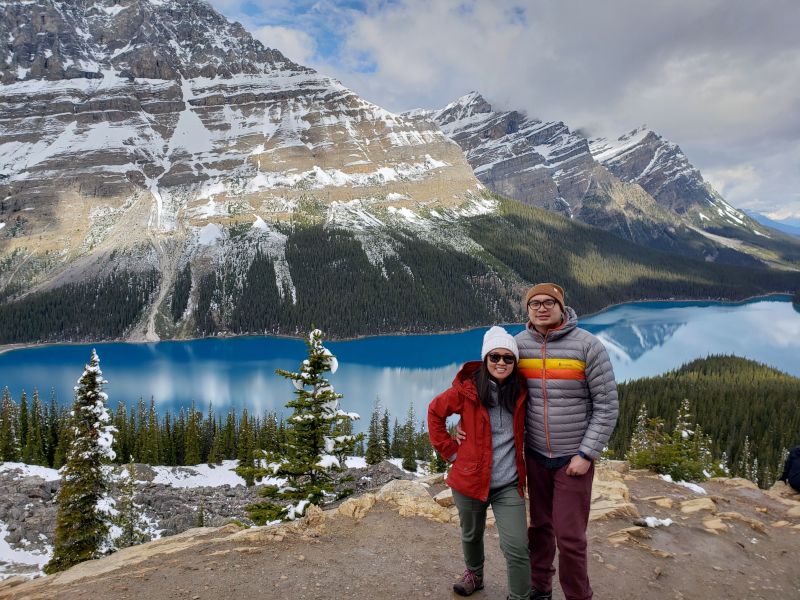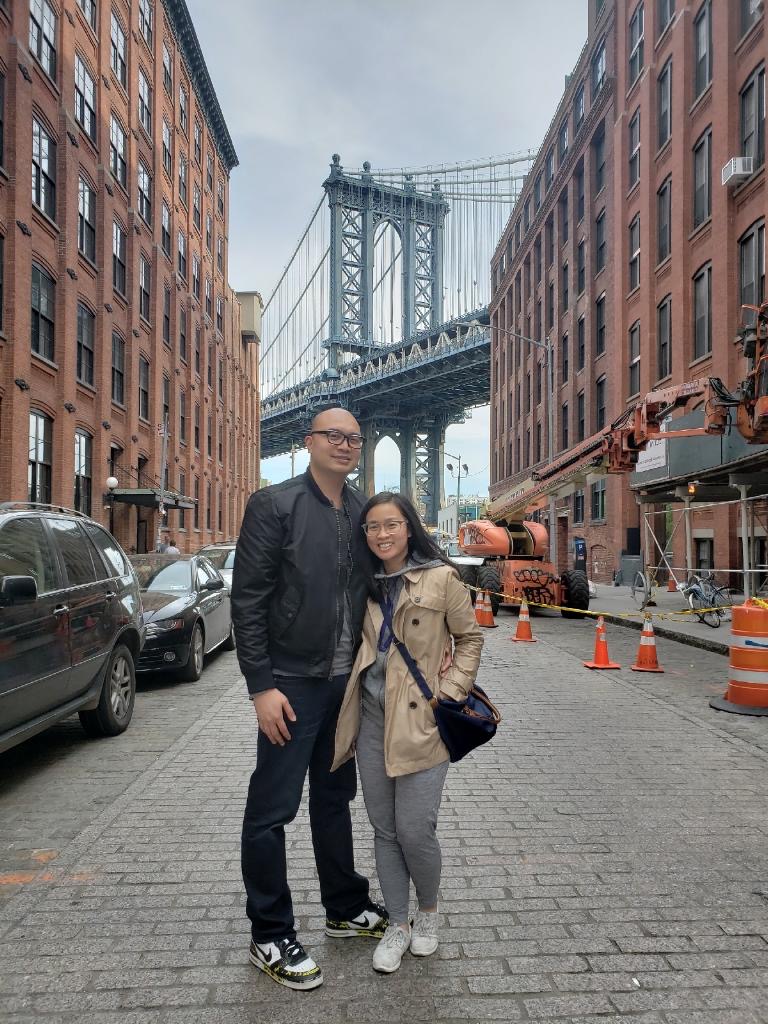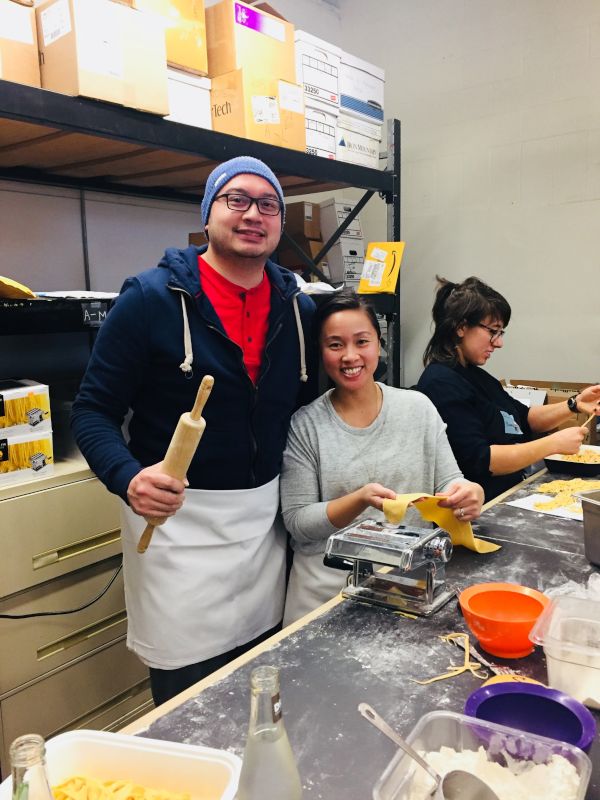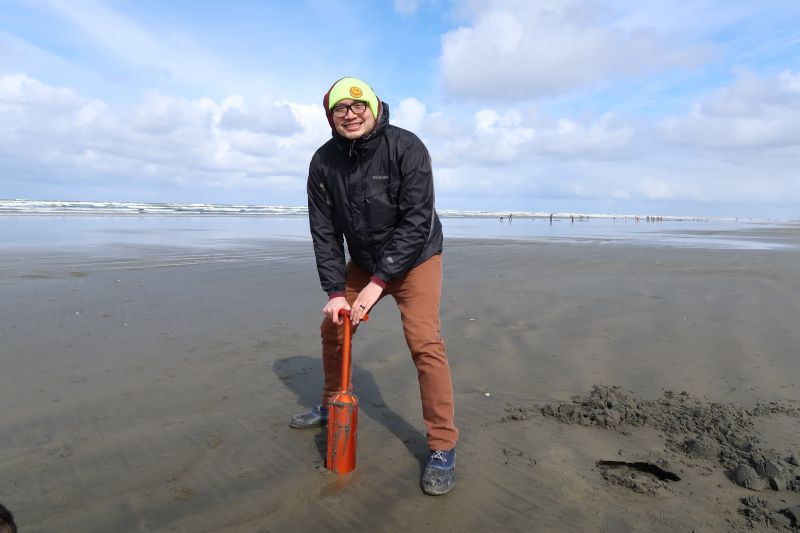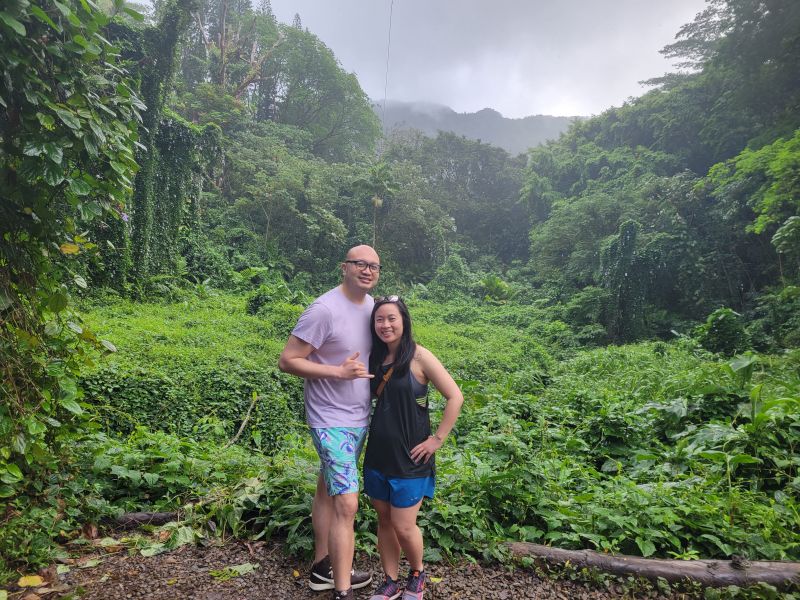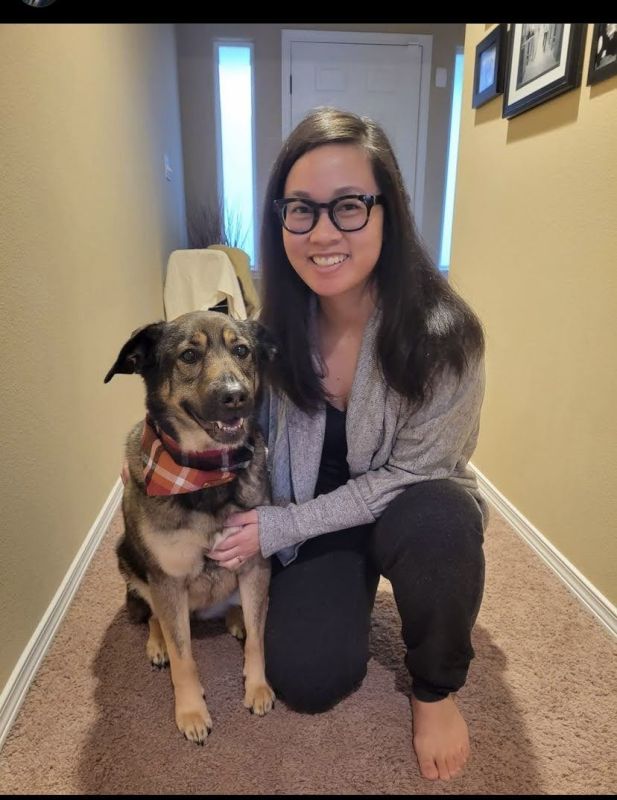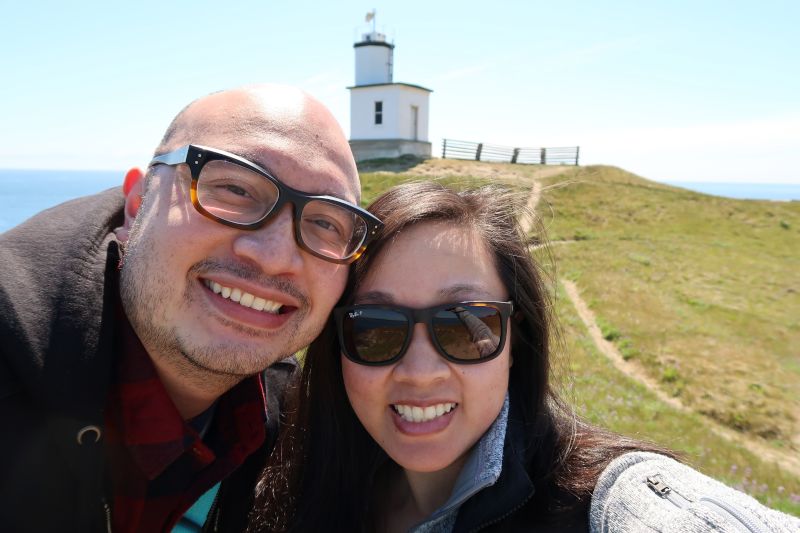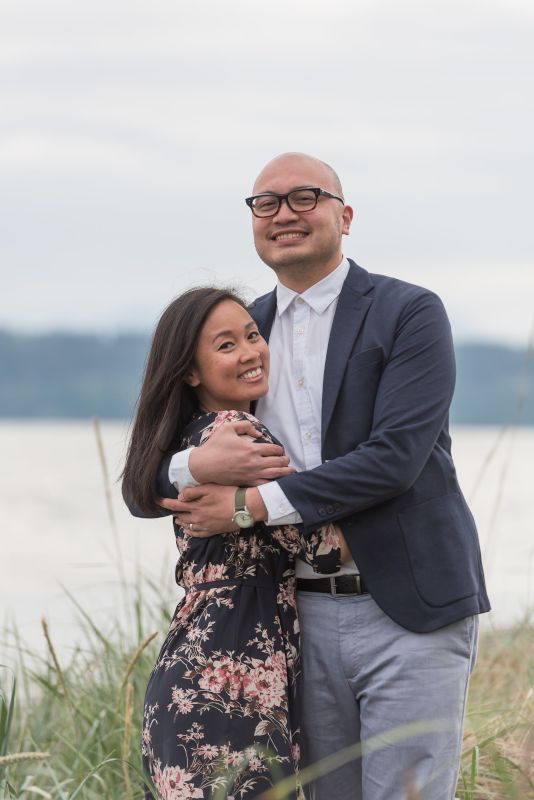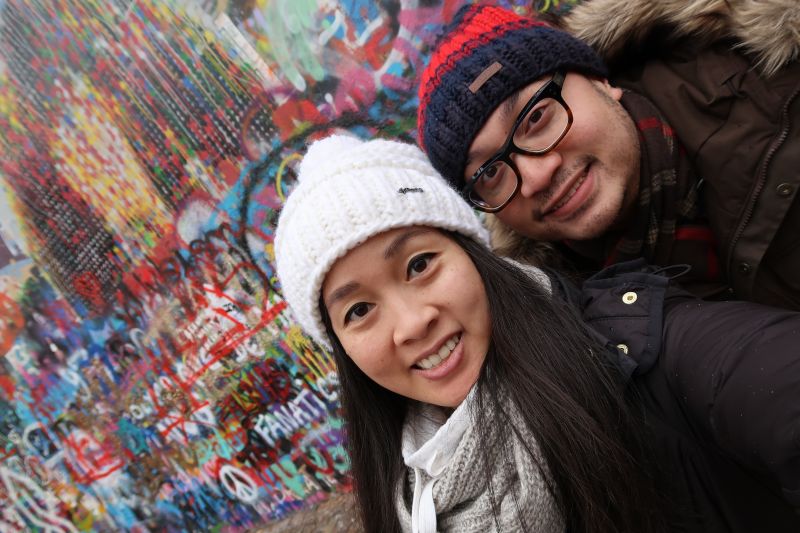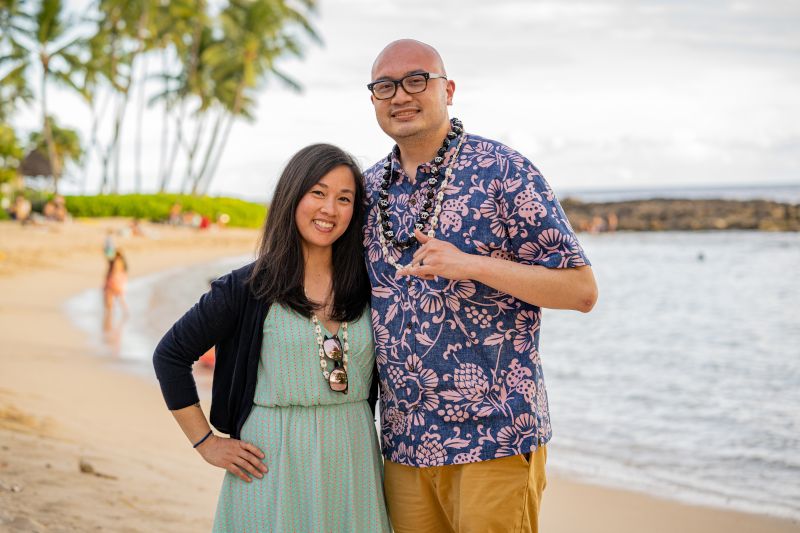 ×
1 / 12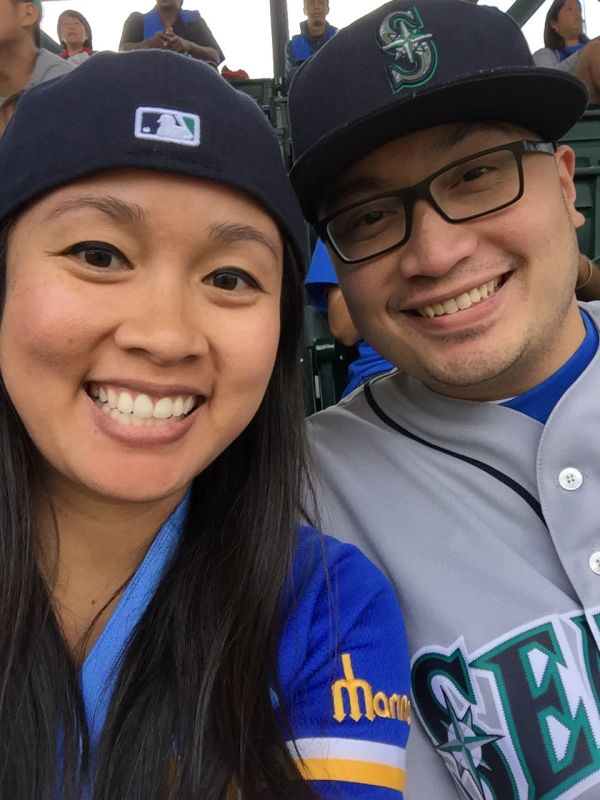 2 / 12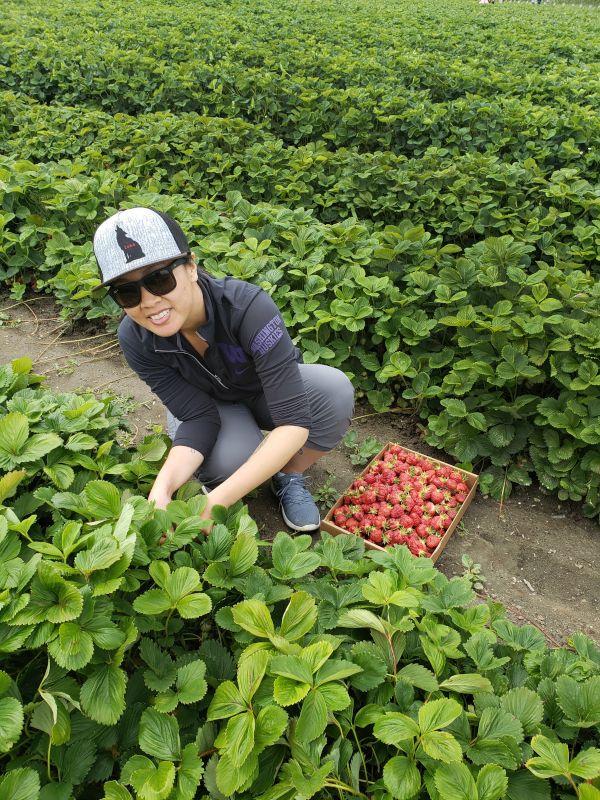 3 / 12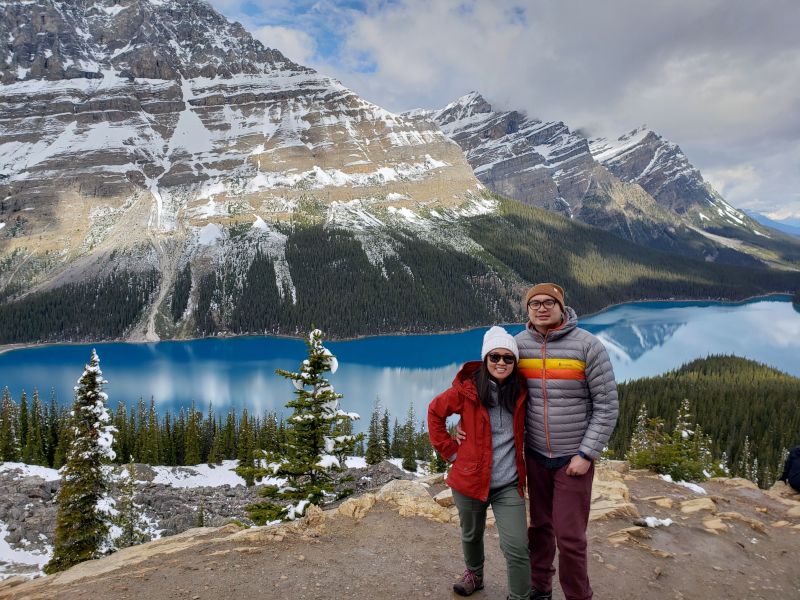 4 / 12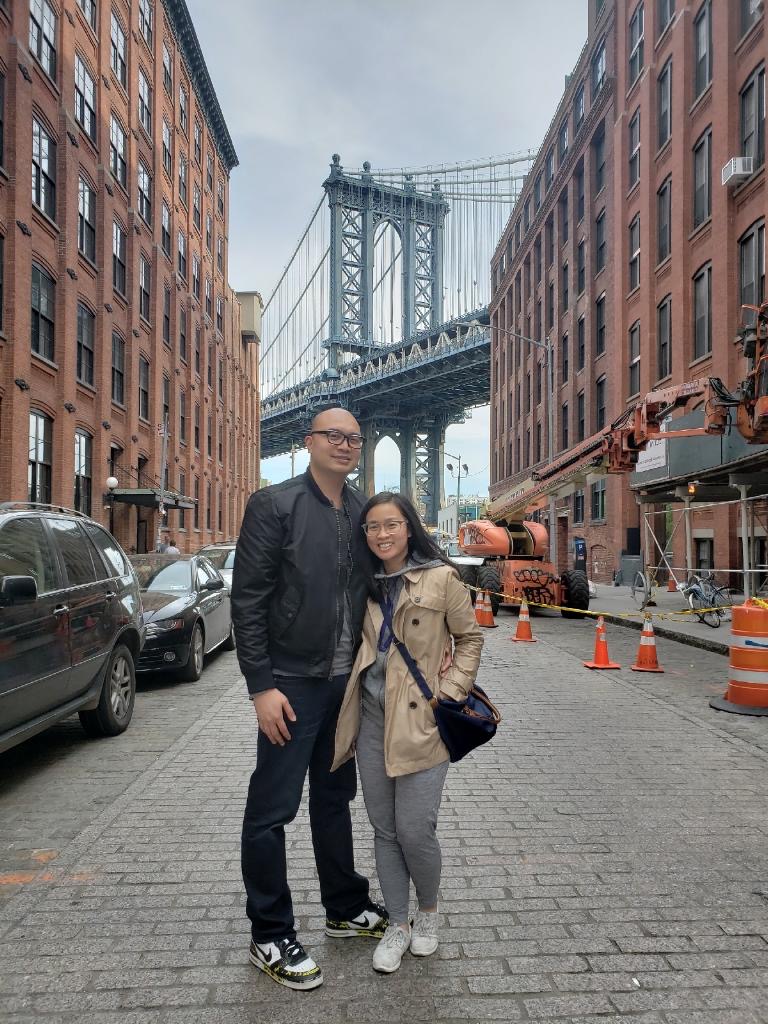 5 / 12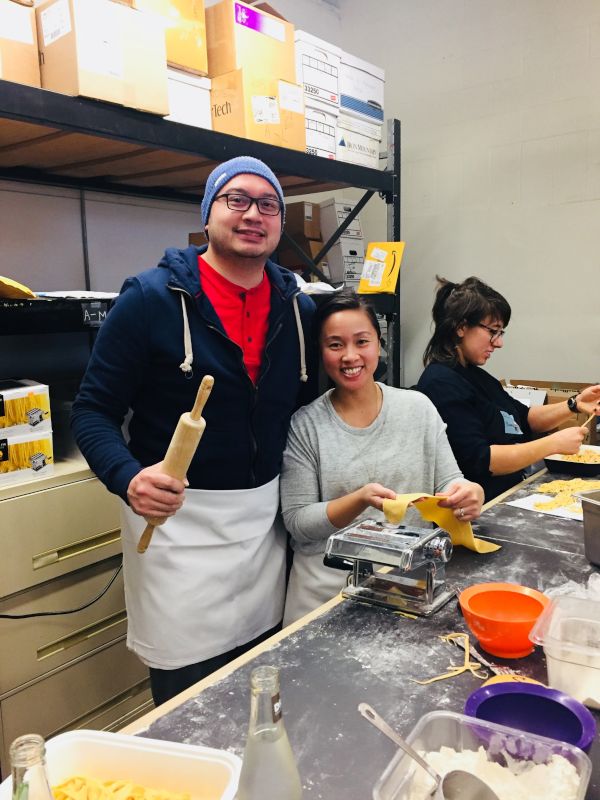 6 / 12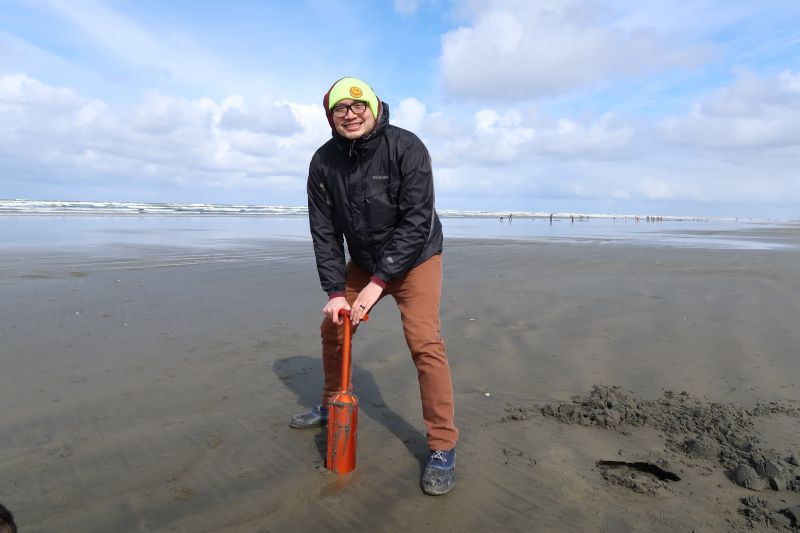 7 / 12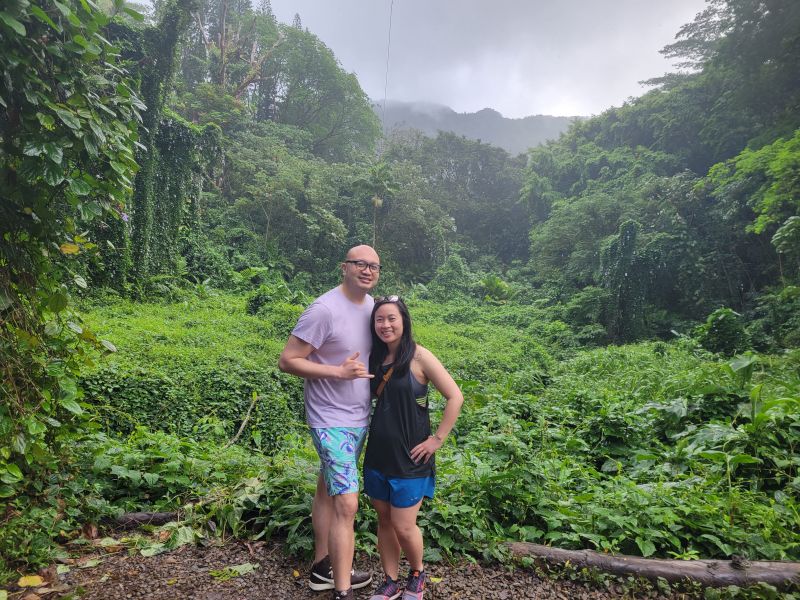 8 / 12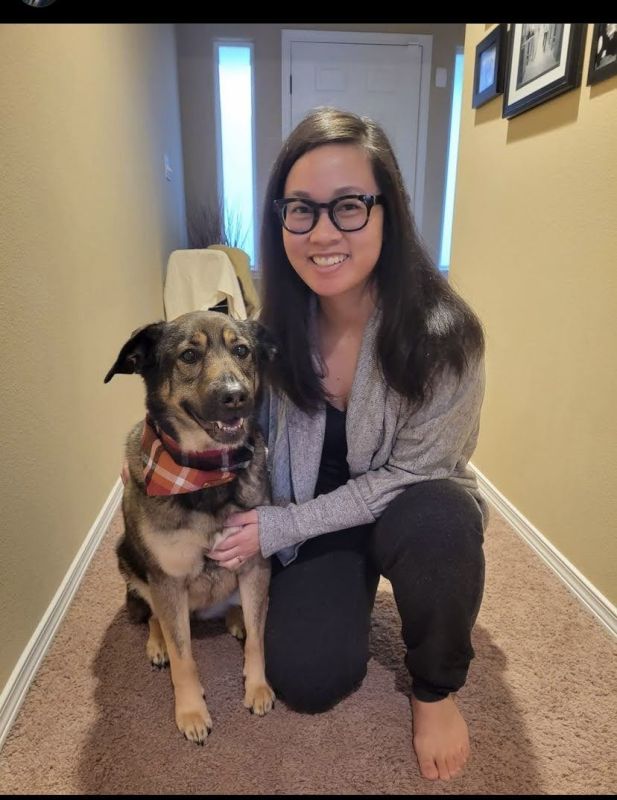 9 / 12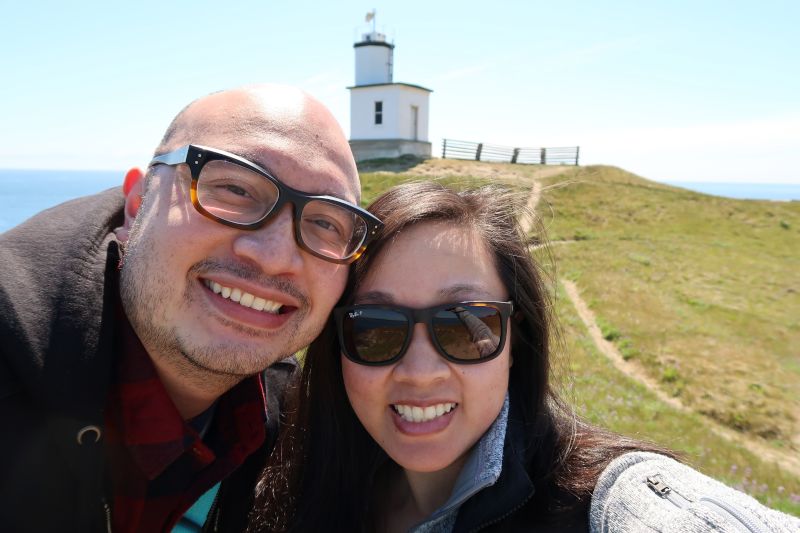 10 / 12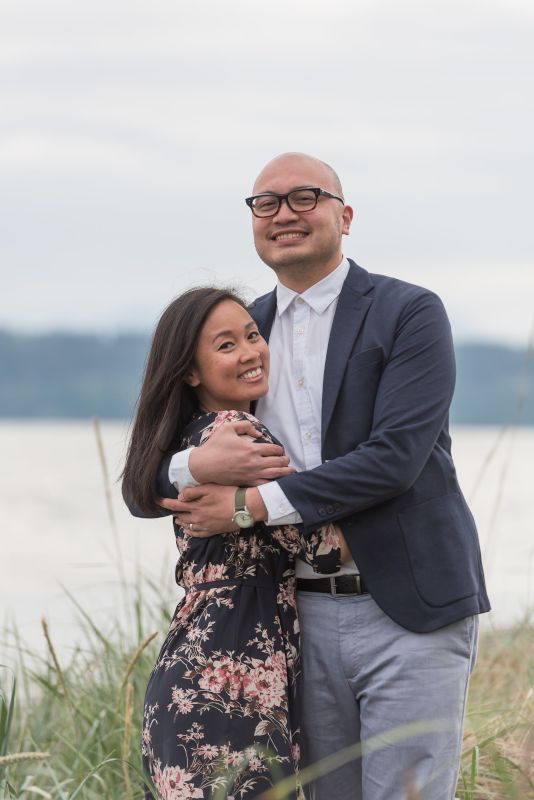 11 / 12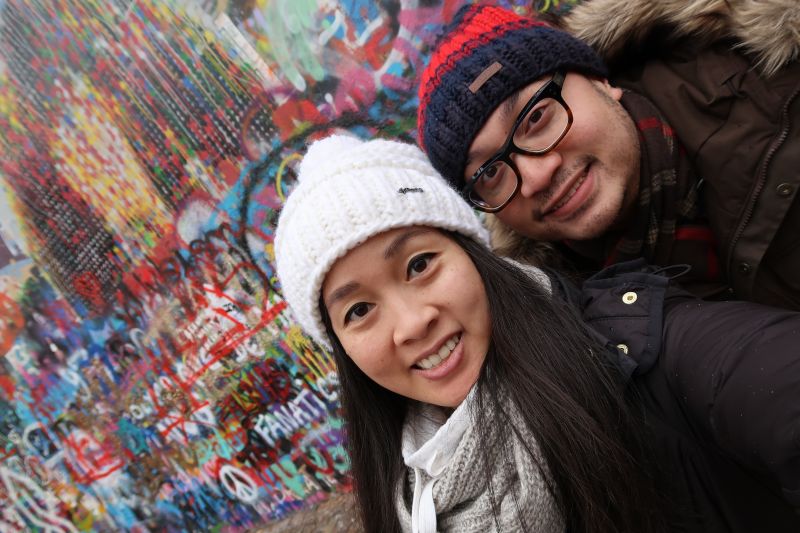 12 / 12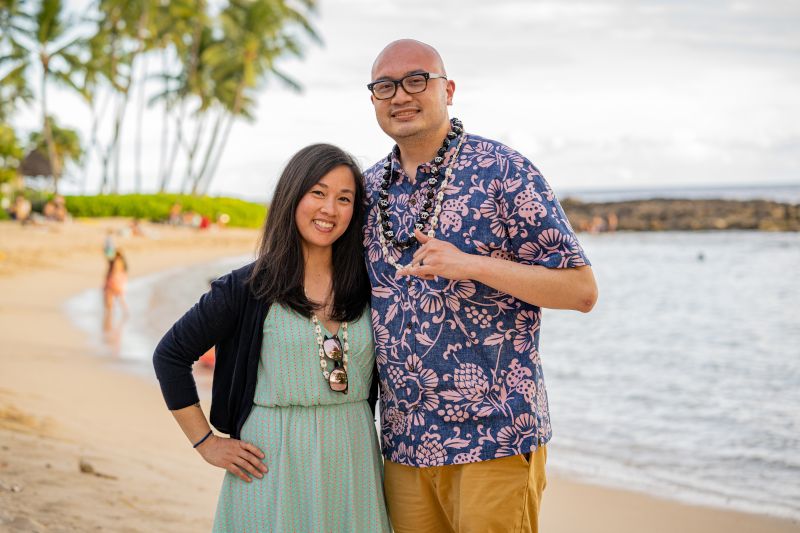 ❮
❯
Our House and Neighborhood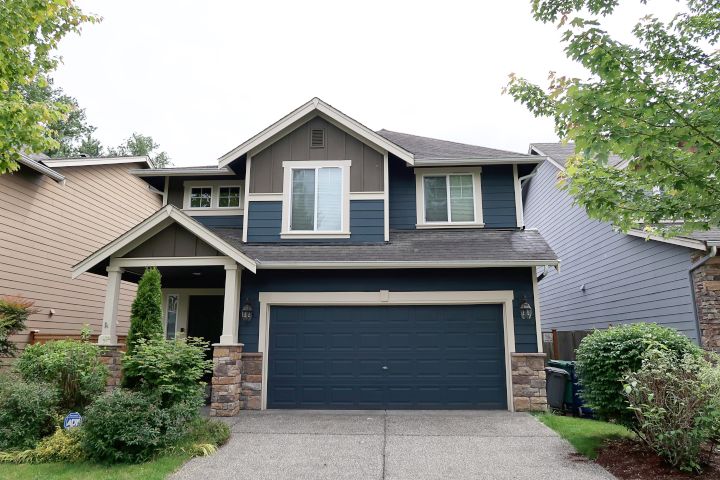 Our two-story, four-bedroom home, is situated in a neighborhood that is perfect for raising a family. We like to spend time in our family room because it's cozy. It is also great for meals and game nights. We have a grill in our backyard and we like to host BBQs with family and friends. We also have a firepit which is great for making s'mores during summer nights.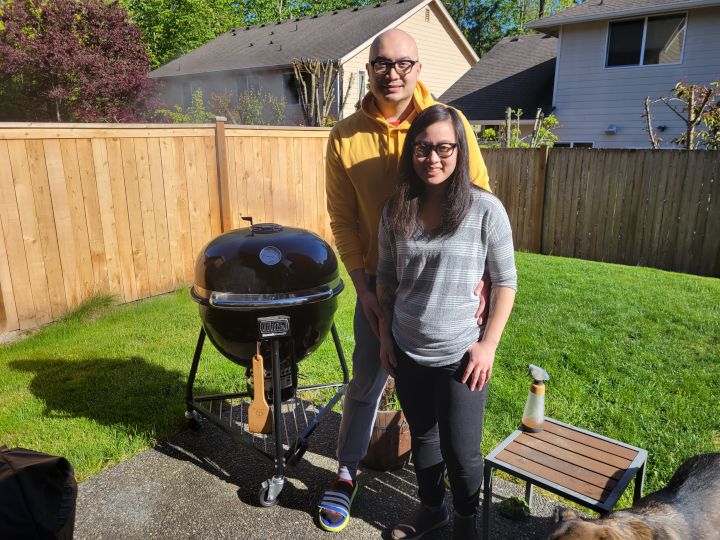 Our home is located in a highly rated school district in our state. There are four parks within a short walking distance of our home. The park down the street from our home has a basketball court and a little free library.
There are family friendly hiking trails nearby where we like to bring our dog Blake and enjoy the greenery. We love that our community has bike paths that are easily accessible from our home.
During the summer months we do our annual fruit picking at nearby u-pick fruit farms. We specifically like to visit the blueberry and strawberry farms.
We are a 30-minute drive away from Seattle which allows us to take advantage of family activities such as sports games, farmers markets, and cultural events.
Our Extended Families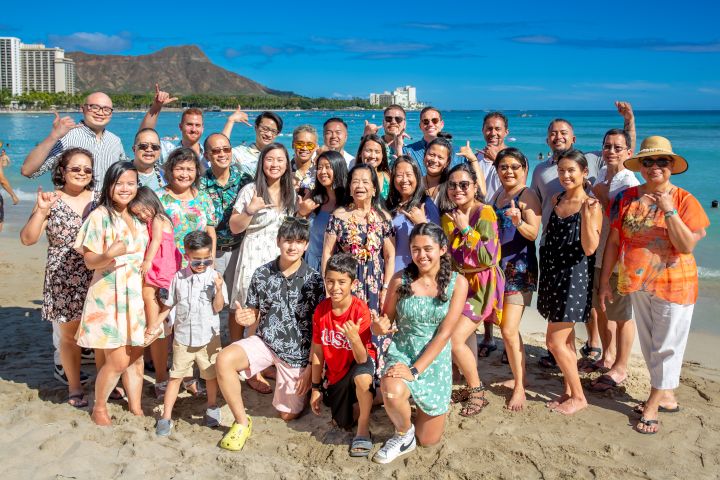 Family is an important core value for us both and we have a strong bond with our extended families.
We recently celebrated Andrea's grandmother's 90th birthday in Hawaii. It was a wonderful family reunion and 31 family members were present! Andrea's parents and two brothers live in Las Vegas, Nevada and we visit them at least once or twice a year. When we get together with Andrea's family we love to share a large meal together and we especially like Andrea's parents' Filipino cooking. Andrea's family has a love for music and we are fond of doing karaoke together.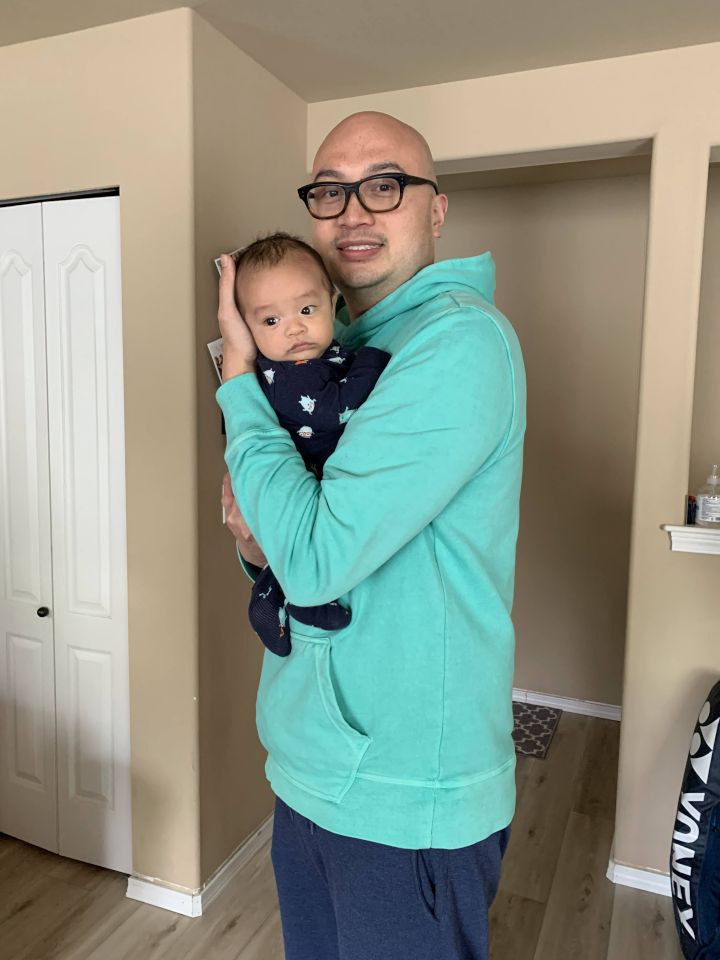 Chris' mother and younger brother live a short drive away and we have weekly Sunday dinners with them. We also enjoy having backyard BBQs at his mom's house. Once a year we will go on a short road trip with Chris' family and enjoy the beautiful coastlines of Washington and Oregon. This child will be the first grandchild for Chris' family!
Both of our families can't wait to shower this child with hugs and kisses! Our dog, Blake, is also looking forward to having a new addition to the family. She's very affectionate and loves having children in the home.
From Us to You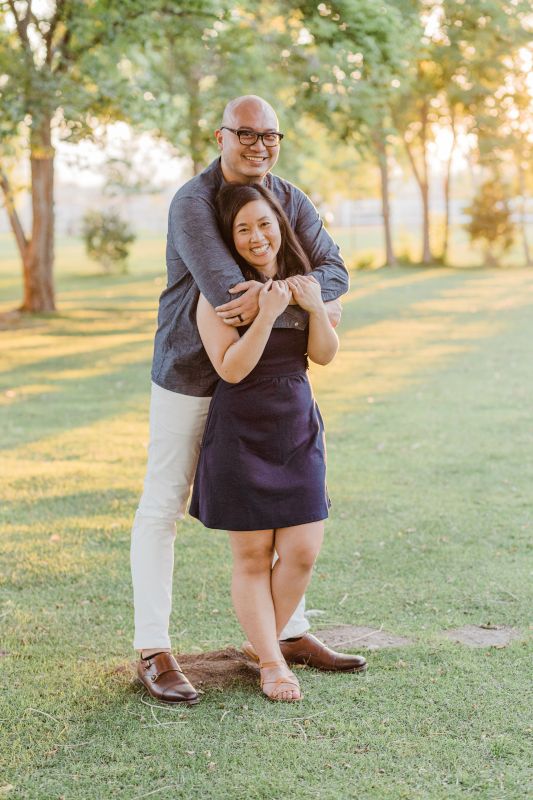 Hello! We are Chris and Andrea, and we are very grateful that you are taking the time to learn more about us. We met at a college church retreat in 2007, started dating in 2008, and tied the knot in 2012. After college, Andrea started her career in the federal government while Chris went back to school to pursue his degree in nursing. We are passionate about our fields because the underlying mission is service. We are proud to be serving our country and communities through our professions. Some days Chris works from home and Andrea works remotely from home full-time. We like having the flexibility and believe it will be beneficial when taking care of a little one.
We tried for several years to have children, but due to certain medical conditions it was difficult to conceive. This was a very challenging time for us, but the experience forged an even stronger bond for our marriage. Although we tried to have biological children, adoption has always been on our minds even before we met each other. Families are created and formed in different ways and we believe adoption is a wonderful opportunity to grow our family and be parents.
Andrea loves Chris' silly nature and although she doesn't always show it she enjoys Chris' "dad" jokes. Chris has such a playful nature with kids and he will be a wonderful father. One of Andrea's favorite qualities of Chris is his ambition. Chris has great aspirations and is always thinking about what's next. Chris will be your child's #1 cheerleader and will encourage your child to dream big. Chris loves that Andrea has such a big heart and has a lot of love to give. She's very patient and has a calm personality. She has a special way with soothing babies to sleep and making them feel comfortable. Andrea loves to bake and cook, try new recipes, and is excited to teach future little ones these skills. She likes to live in the present and enjoy being in the moment. We look forward to creating many more lovely memories as we grow our family.
Both of our families are very supportive of our plan for an open adoption. We welcome your continued engagement in your child's life. We are happy to send email updates with photos, text messages, and letters. We are open to video calls where we can share major milestones in your child's life. We are more than happy to set up a private social media page or picture-share website where we can post pictures and videos online. Since we like to travel, we are also open to additional future visits. We are excited to get to know you and foster a healthy relationship together. We are devoted to always speaking respectfully of you and your brave decision in our home and in the stories we tell the child. We are committed to honoring your selfless act through our actions and words.
We understand that you have a difficult decision ahead of you. Please know that your child will be unconditionally loved and supported and will be raised in a safe and stable home. We are truly humbled for your consideration as parents and hope that by learning about us it will provide you with some peace as you make your decision. Even though we haven't met and we don't know what you are going through, we do know that it takes a lot of strength, courage and love to be in your situation right now. Whatever happens and wherever this journey takes us, you are in our thoughts and prayers.
Much Love,
Chris & Andrea
Favorites
Actor
Dwayne "The Rock" Johnson
Keanu Reeves
Actress
Michelle Yeoh
Charlize Theron
Author
Agatha Christie
Kristin Hannah
Book
Win Forever
Jurassic Park
Candy Bar
Cookies & Cream
Hersheys Cookies & Cream
Cartoon
Scooby Doo
Hey Arnold, Doug
Childhood Memory
Family trip to the Philippines
My Dad teaching me how to ride a bike without training wheels
Childhood Toy
Teenage Mutant Ninja Turtles
Pink Power Ranger
Children's Book
Clifford the Big Red Dog
Rainbow Fish, Chicka Chicka Boom Boom
Classic Movie
Die Hard
The Sandlot
Day of Week
Saturday
Friday
Dessert
Banana Pudding
Creme Brulee
Dream Car
Escalade
Range Rover
Dream Job
Owning a Restaurant/Food Truck
Baker
Dream Vacation
Water Bungalow in the Maldives
Maldives
Family Activity
BBQ/Grilling
Board Games
Flower / Plant
Orchids
Lavender
Food
Asian cuisine
Korean, Mexican
Form of Exercise
Squats
Bicycling
Hobby
BBQ/Grilling
Paddleboarding
Holiday
Christmas
Christmas
Holiday Song
All I Want for Christmas is You by Mariah Carey
Last Christmas by Wham!
Holiday Tradition
Sharing a big meal/gathering with family
Christmas scavenger hunt for presents
Ice Cream
Oreo Creme
Chocolate Chip Cookie Dough
Junk Food
McNuggets
Pizza Rolls
Leisure Activity
Lounging
Walking around the neighborhood
Magazine
Travel and Leisure
Food and Wine
Memory with a Child
Playing with toys/board games with nieces and nephews
Playing the floor is lava with my niece
Memory with Spouse
Seeing the Christmas Markets in Europe
Ziplining through rain forest in Costa Rica
Movie
The Holiday and Crazy Rich Asians
Love & Basketball, My Neighbor Totoro
Movie Quote
"I'm always angry." - the Hulk in Avengers
The past can hurt. But the way I see it, you can either run from it or learn from it. - The Lion King
Movie Type
Christmas/Holiday
Rom-Coms
Musical Group
Boyz II Men
Silk Sonic
Nursery Rhyme
Twinkle, Twinkle Little Star
I'm a Little Teapot
Olympic Event
Basketball
Beach Volleyball
Personal Hero
My Mom
My Grandma
Play
Aladdin on Broadway
The Lion King
Poet
songwriter Babyface (b/c songwriters are poets too)
Maya Angelou
Quality about my Spouse
She has the biggest heart
His ambition
Quote
"With great power comes great responsibility." Uncle Ben in Spiderman
We delight in the beauty of the butterfly, but rarely admit the changes it has gone through to achieve that beauty. - Maya Angelou
Restaurant
Red Lobster
Shake Shack
Scripture
Love is patient, love is kind. 1 Corinthians 13: 4-8
For my yoke is easy and my burden is light. Matthew 11:28-30
Shopping Store
Nordstrom Rack
J. Crew
Song
End of the Road by Boyz II Men
You Make My Dreams Come True by Hall & Oates
Sport to Play
Corn Hole
Softball
Sport to Watch
Football
Volleyball
Sports Star
Stephen Curry
Sue Bird
Sports Team
University of Washington Huskies
Seattle Storm
Subject in School
Math
Sociology
Superhero
Wolverine (X-Men)
Captain America
Thing to Cook
Smoked Ribs; Mac and Cheese
Spaghetti Carbonara
Time of Day
Sunset
Lunch time
Tradition
Spending time with family during the holidays
Summer fruit picking
TV Show
How I Met Your Mother; Survivor
Great British Baking Show
TV Show Character
Sherlock played by Benedict Cumberbatch
Anna Bates from Downton Abbey
Type of Music
R&B; Island Music
R&B, 90's boy band
Vacation Spot
Hawaii
Hood Canal, WA
Video Game
Animal Crossing New Horizons
Overcooked
Get in Touch
Provide more information, so American Adoptions can connect you with this family.
---