1-800-ADOPTION
Thank you for viewing our profile
If you would like to learn more about us, please call 1-800-ADOPTION (2367846), fill out the form at the bottom of our on-line profile page, or email us at bp_information@americanadoptions.com.
To revisit our on-line profile page and view our profile video at American Adoptions, simply use your mobile phone to scan the QR code on the right. We are looking forward to hearing from you!
Matt & Clare
We want to thank you for reading our profile and considering us! We are so excited and hopeful to grow our family as we have so much love to give. If we were chosen it would be the greatest honor of our lives. We would do anything possible to give them every opportunity to succeed and be happy. We know they will feel so loved every day in our family.
About Us
Job
Principal Quantitative Trader
Preschool Teacher/Future Stay-at-Home Mom
Education
Bachelor's Degree in Engineering
Bachelor's Degree in Advertising
Relationship
Legally Married
What It Means to Become Parents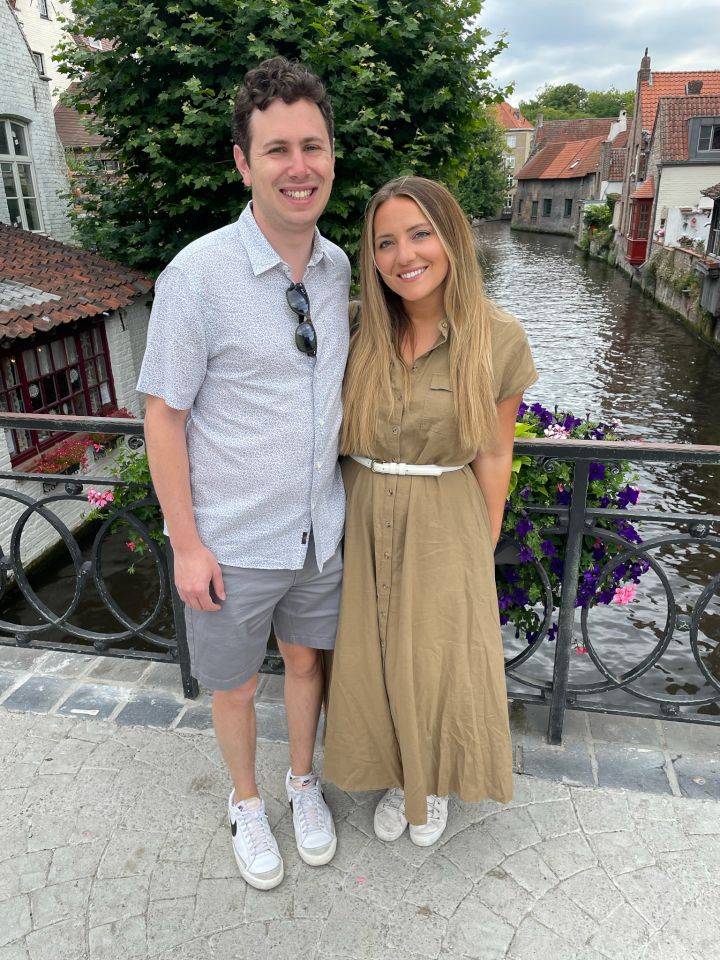 Being a parent means the world to us! We cannot wait to adopt a child and start our family! Clare is planning to step down as a preschool teacher so she can be a stay-at-home mom to care for our child. We love kids! We love the idea of our lives being about something bigger than ourselves. We can't wait to teach them how to walk, ride a bike and give them every opportunity in the world!
Matt can't wait to coach them in sports and Clare can't wait to drive them to practice and cheer them on at every game, meet, show or competition! We will root them on and support them in whatever activity they want to join.
Matt is excited to help them with homework after school just like his mom did for him. Clare is excited to take them to Disney, as well as all over the world! Traveling has always been a big part of Clare's life and she can't wait to show them the many wonders of the world!
Together we are excited for the everyday life of having a child. Eating dinner together, talking about our days, watching them grow and helping them learn along the way! We can't wait to help them become whoever they want to be!
Our Leisure Time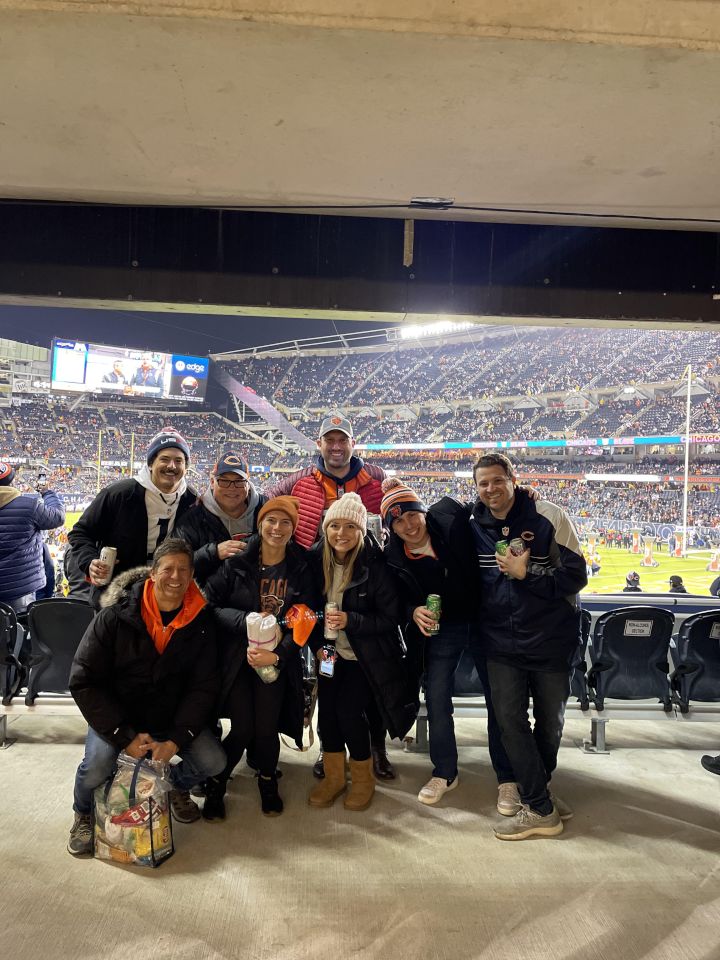 In our leisure time we love to spend time together and with our family and friends.
Matt is in a basketball league in the spring and a bowling league in the summer. He like to cycle after work to get some exercise.
Clare likes to do Pilates, and kickboxing classes roughly 5 days a week. She is in a book club and her favorite thing to do is to try new recipes! Clare loves to go to flea markets with her mom and sister!
Matt loves to watch all sports. He can't wait to bring our child to their first Cub's game and Bears game! Clare likes the fun of going to game but isn't a fan of watching sports.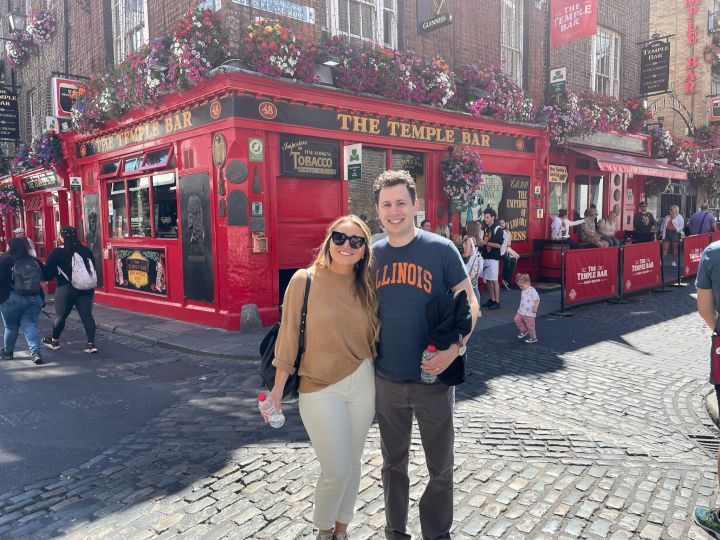 We like to play pickleball together, board games and go to the movie theater!
We are extremely close with our family and friends. We see our family almost every week for a dinner or a family party. We really value our friendships - our friends have become more like family over the years.
We typically take two big vacations a year, last year we went to Belgium and Ireland in the summer and Hawaii in the spring. We also love to do small weekend trips to new places! The time we spend on vacation is some of the best! It's great to be able to spend a week or even a couple days seeing something totally new, trying new things and getting to just spend so much time with each other!
Why We Chose Adoption
We have both always wanted to adopt. We initially thought that we would have two biological children and then adopt two children, but life had other plans for us.
We have been trying to have a baby since 2020 when we got married. Unfortunately, we were diagnosed with Unexplained Infertility, which basically means although we are young, healthy and showed no signs of any issues, we cannot conceive a child. We soon realized adoption is how we were meant to start our family.
Clare has wanted to adopt a child since volunteering in an orphanage in Costa Rica when she was 16. She spent a month volunteering there, supporting with childcare for the most amazing kids and fixing things around the facility. She loved these children and was heartbroken when she left, she knew right then that she wanted to adopt!
Matt can't remember exactly when he knew he wanted to adopt, because it's just something he's always wanted to do. His grandfather was orphaned when he was 10 years old. Him and his siblings were put in the foster system and remained there until he turned 18 and had to face the world by himself. His grandfather always talked about dreaming of being adopted but unfortunately never was. This inspired Matt's desire to adopt.
Photos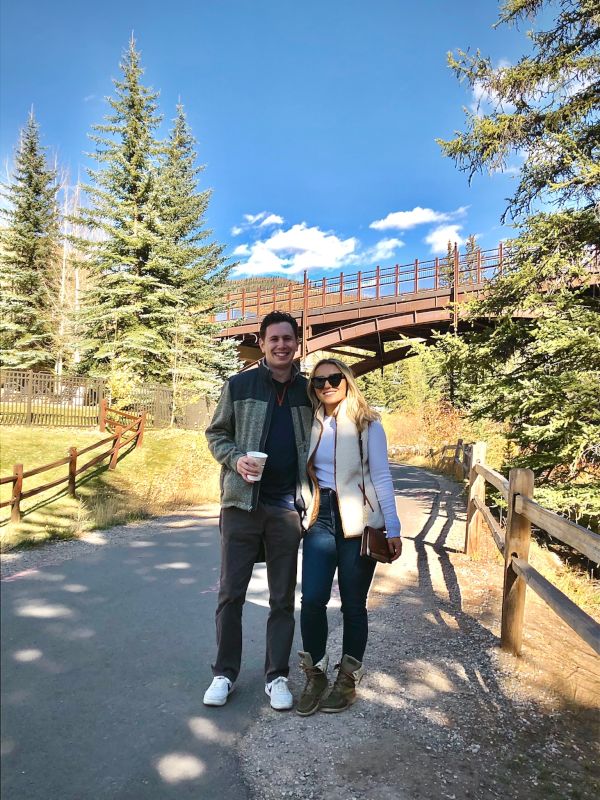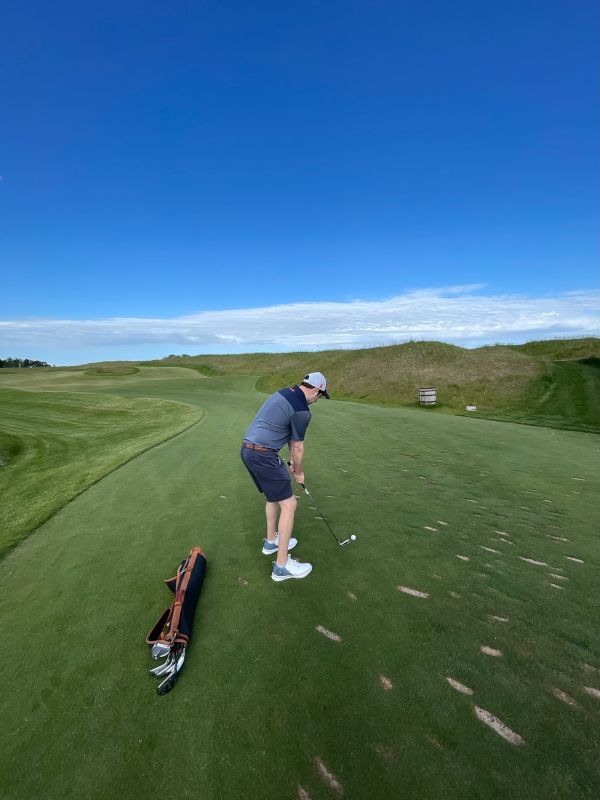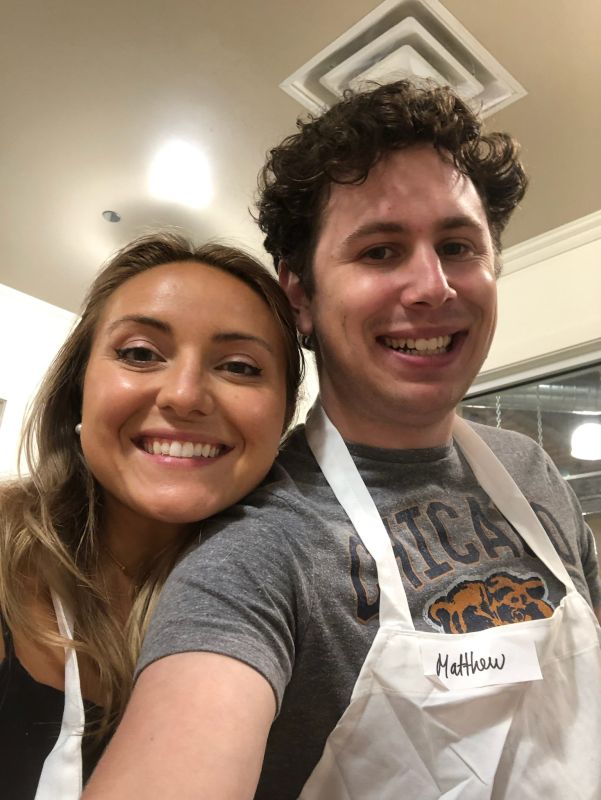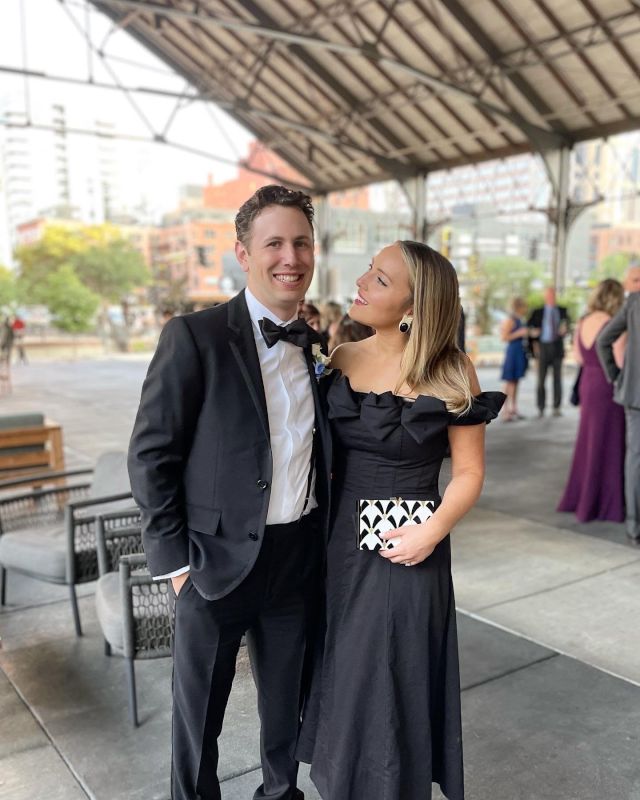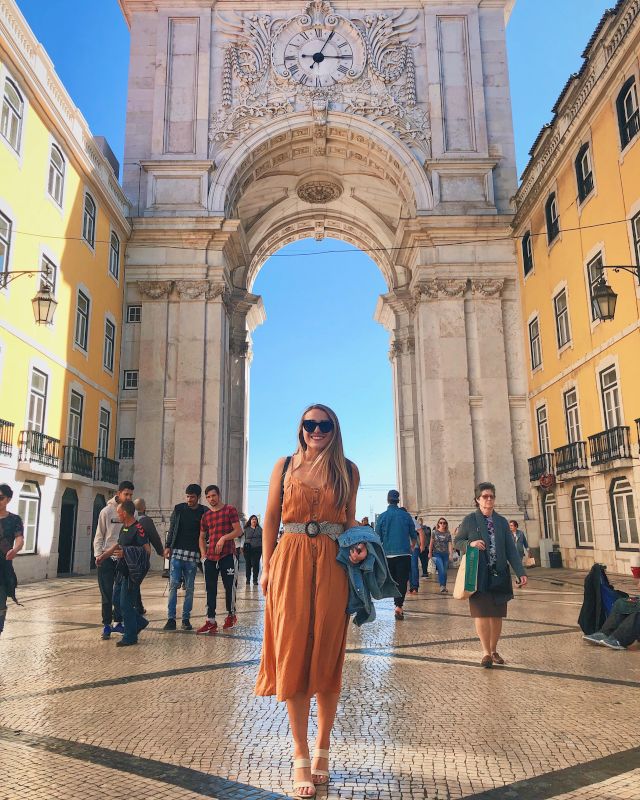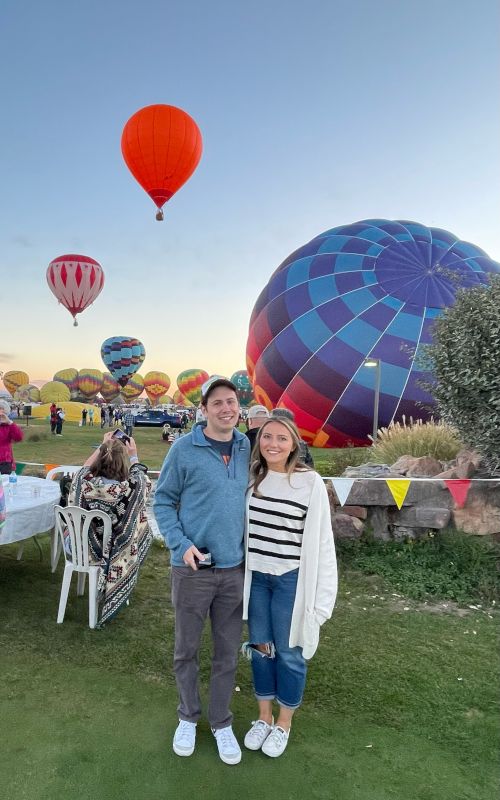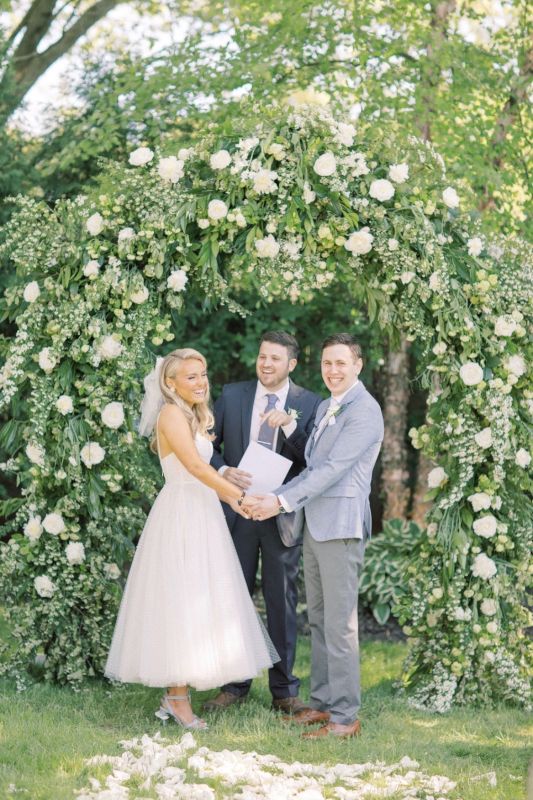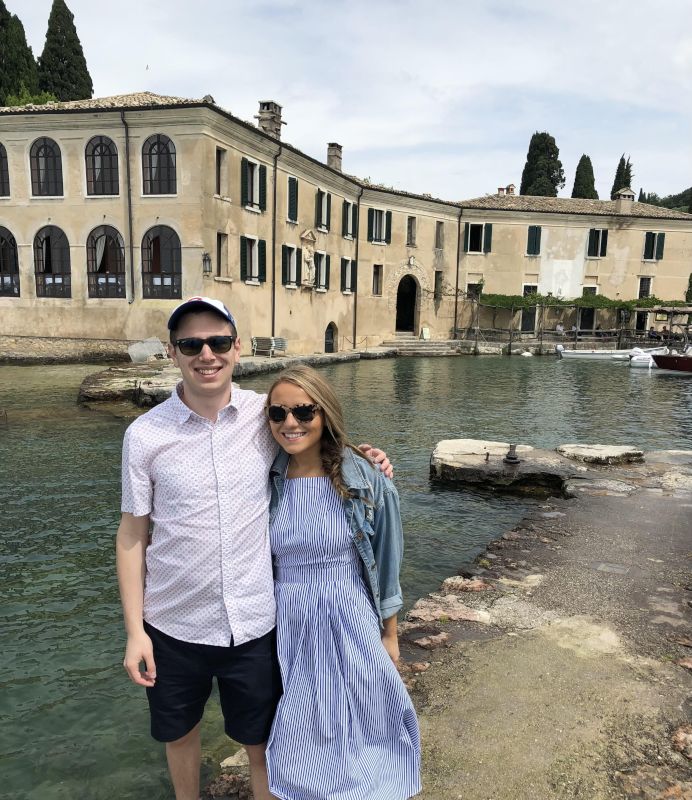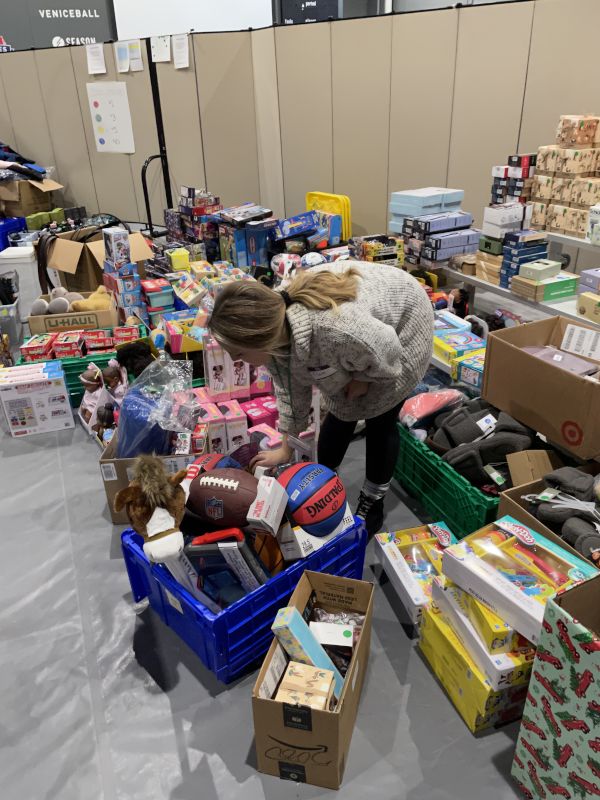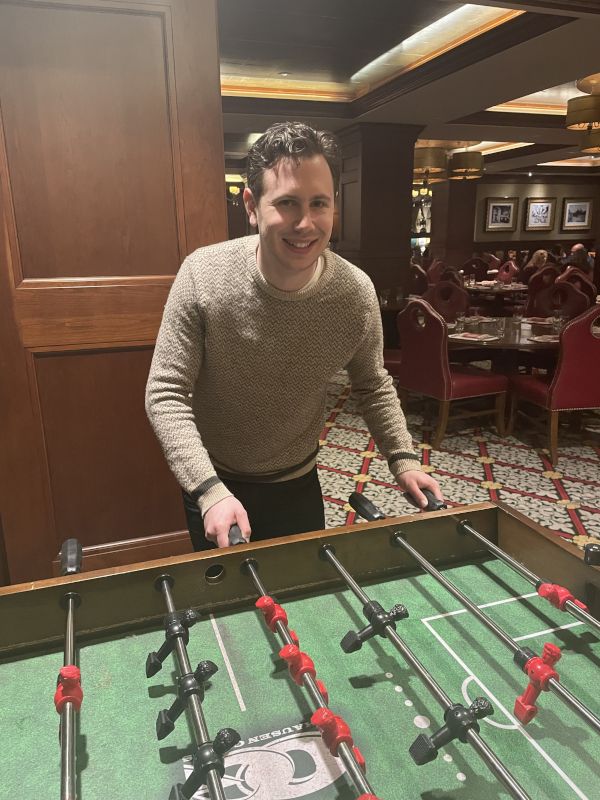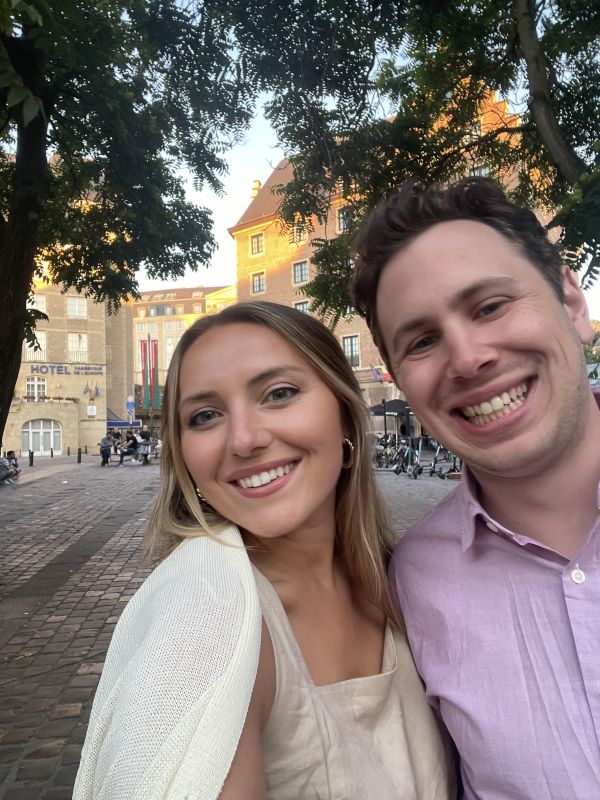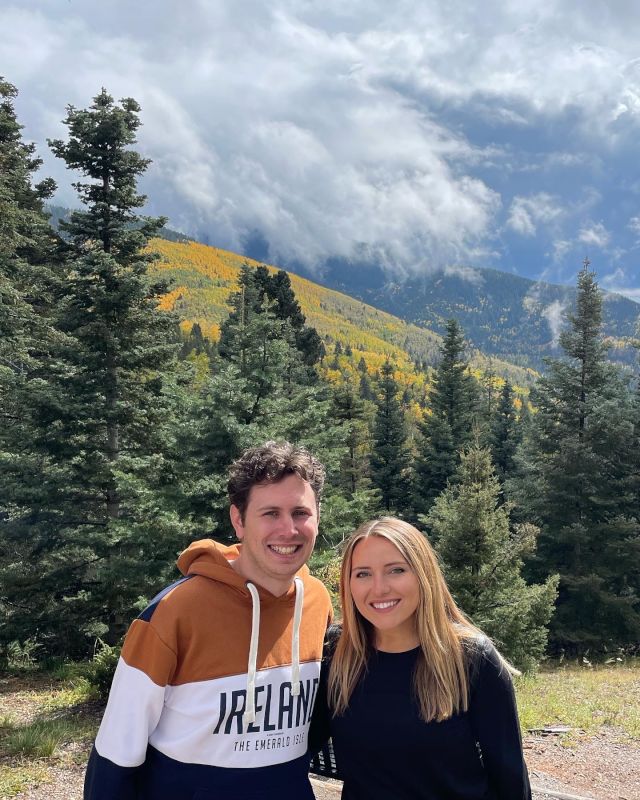 ×
1 / 12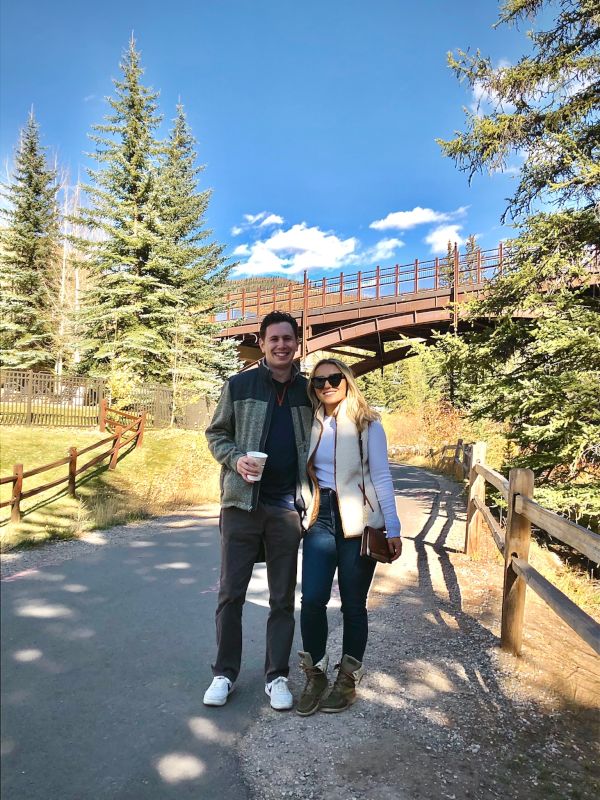 2 / 12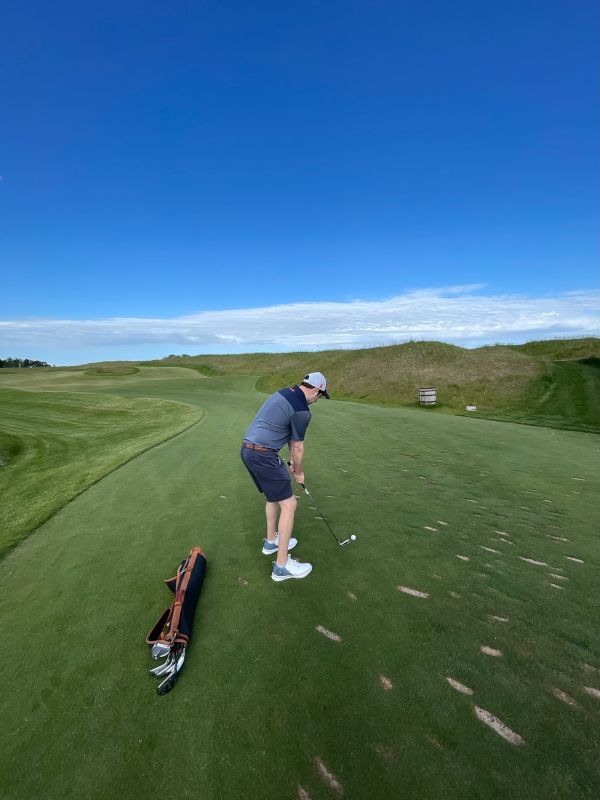 3 / 12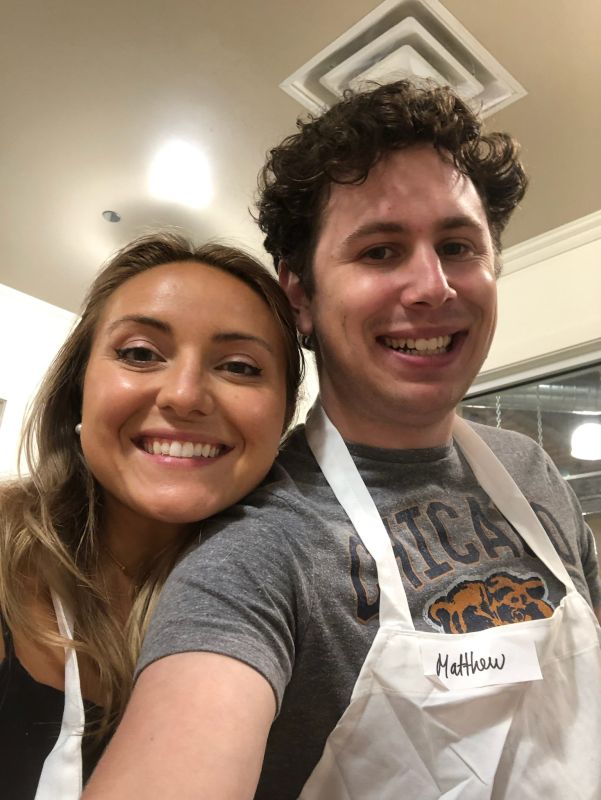 4 / 12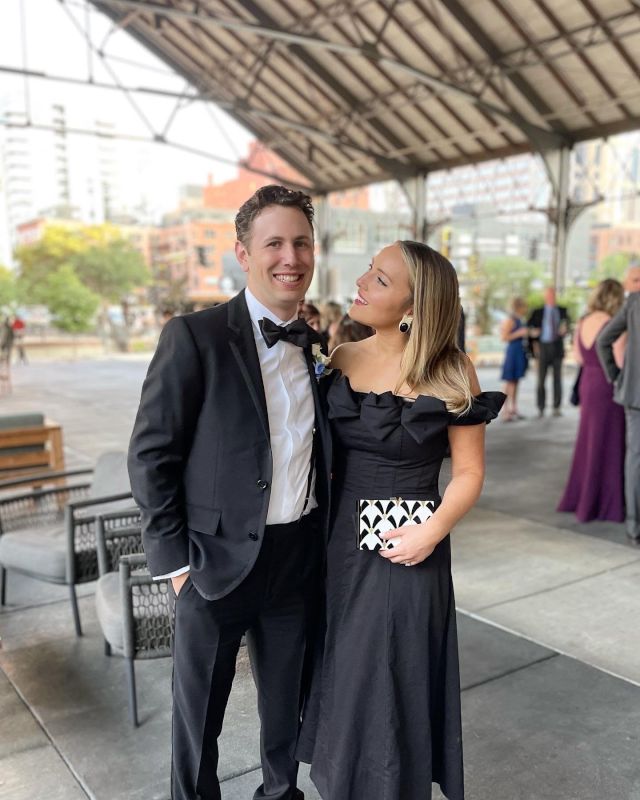 5 / 12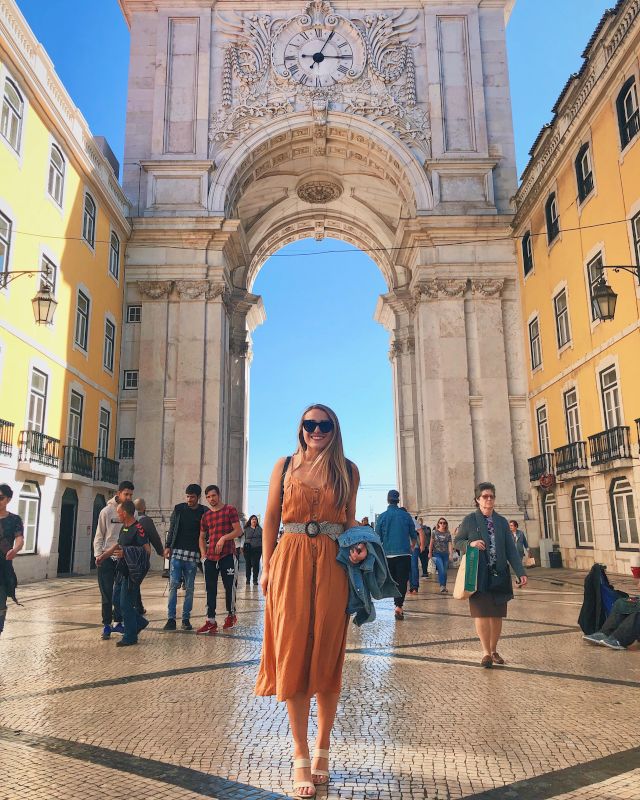 6 / 12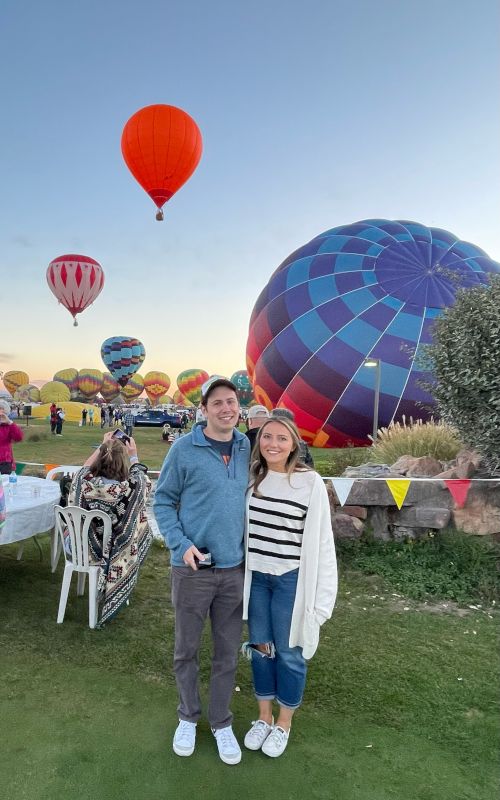 7 / 12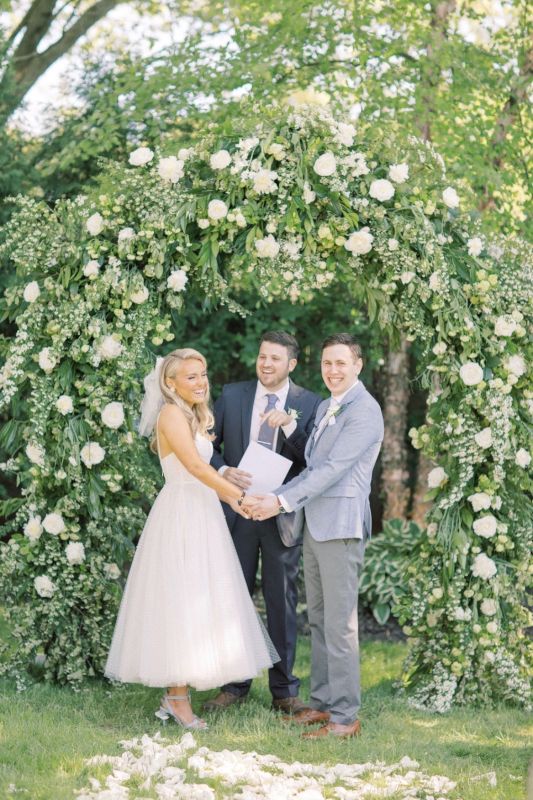 8 / 12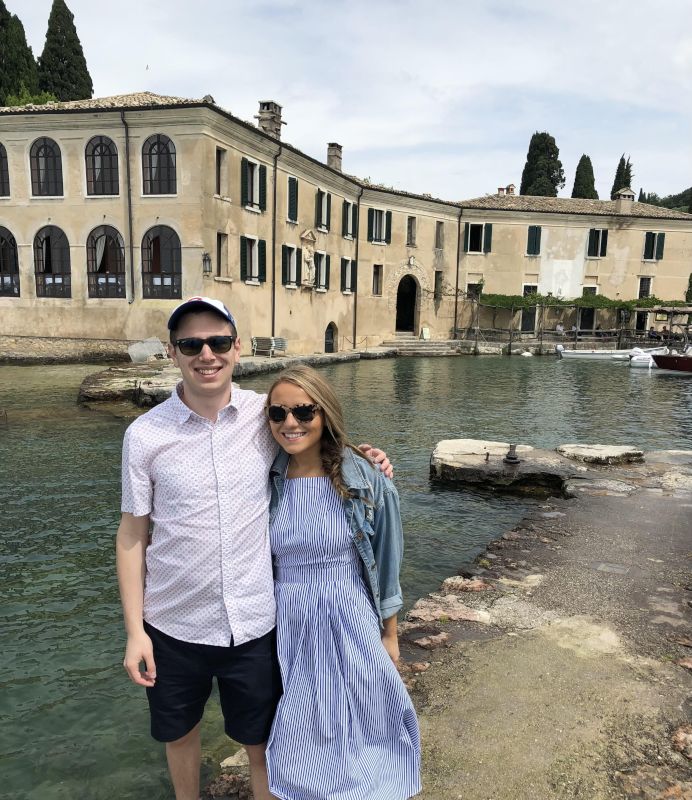 9 / 12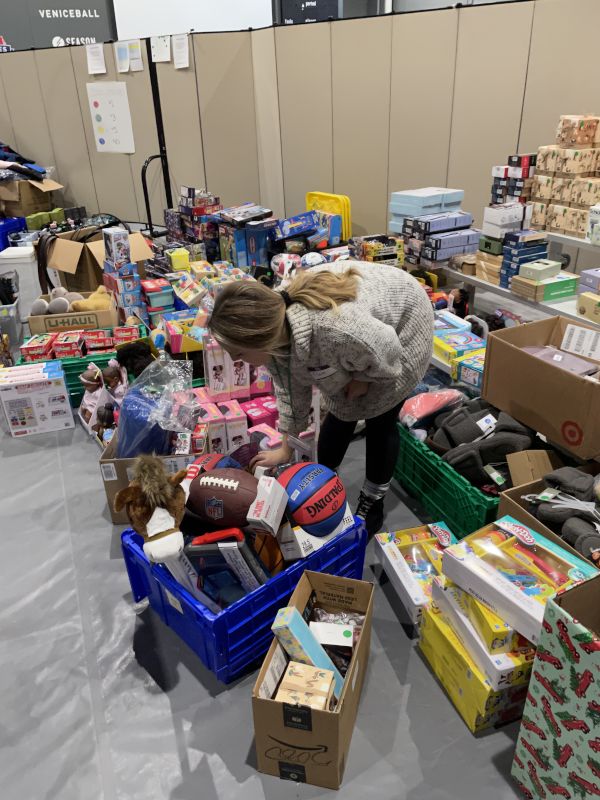 10 / 12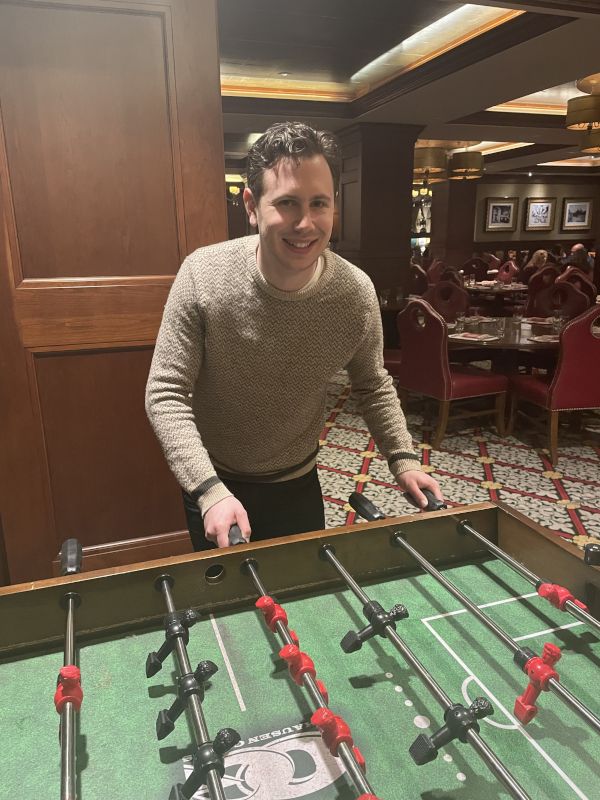 11 / 12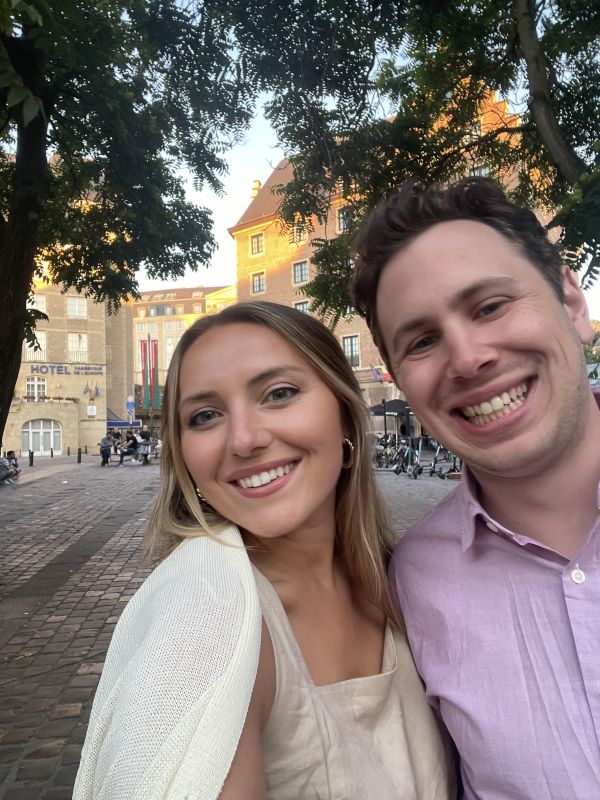 12 / 12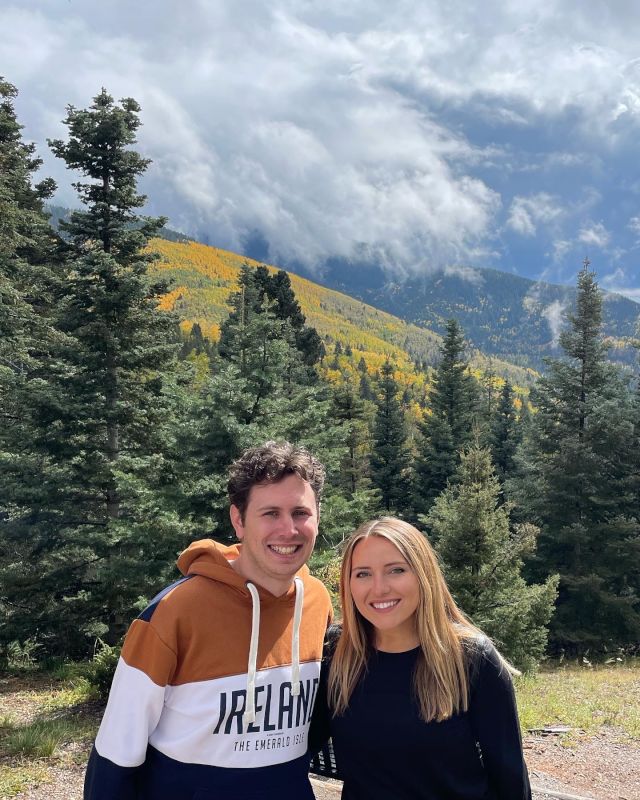 ❮
❯
Our House and Neighborhood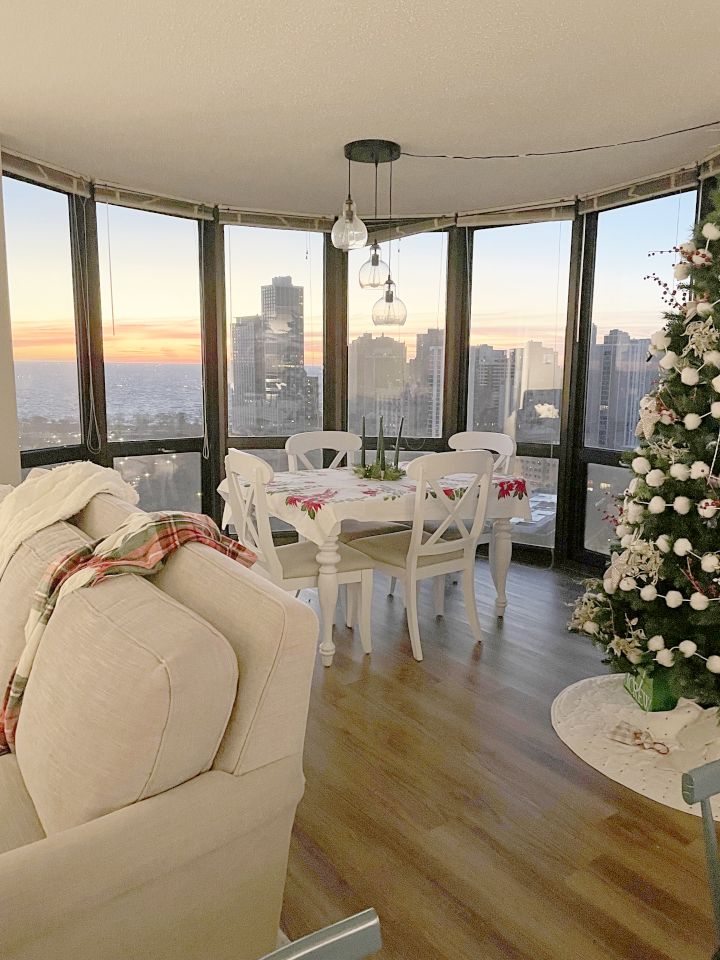 We live in Illinois in a major big city. We currently live in a large two bedroom apartment in a city overlooking a large lake. We have floor to ceiling windows in all the rooms that give the very best view of the sunrise over the water. The view of the lake and city is our favorite part of our home.
Our community is full of life, culture and excitement. We live across the street from a large park, the local zoo and a children's museum. There are tons of restaurants, cultural centers, and a very diverse population.
We have a farmers market right across the street that runs every Saturday and Wednesday in the summer, offering a wide arrangement of fresh produce, herbs, baked goods and more! They sell the best cinnamon rolls there!
Our building has a pool, rooftop grill and patio as well as a gym. There are amazing schools in the area as well that are walkable to our home!
We do plan to move to the suburbs soon to gain more space and a backyard. We both grew up in the same suburb and know the area very well. We are excited to move there as we will be closer to family. The suburbs we are looking at have great public schools, large parks, pools, and great park districts that have plenty of activities and sports to be involved in. We had such great childhoods and know this area has so much to offer.
Our Extended Families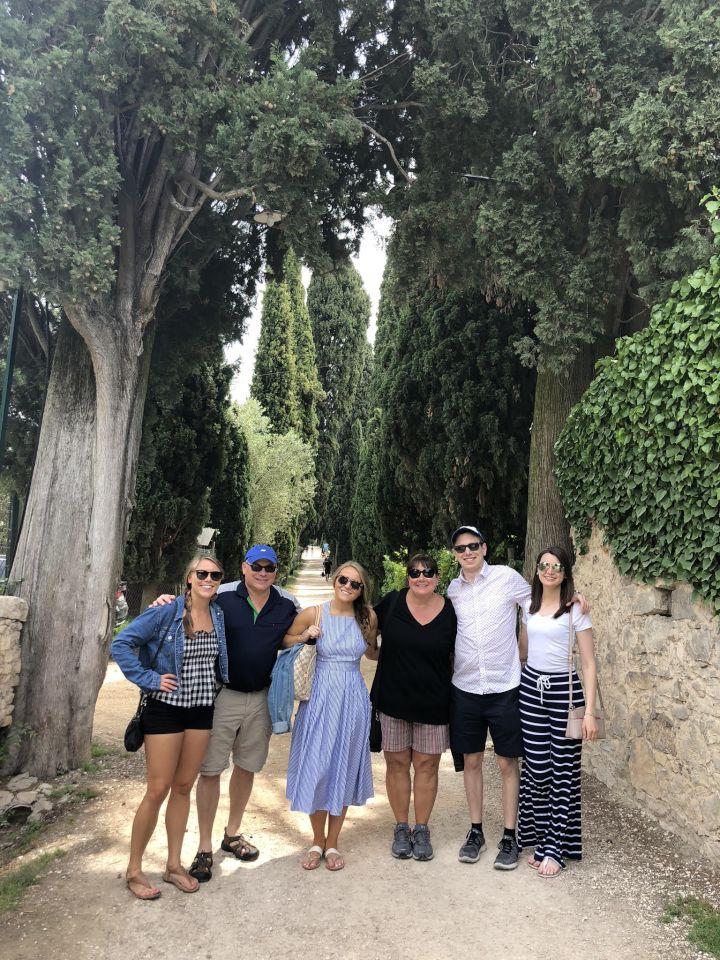 Both of our parents still live in the suburb we grew up in, they are about a 15 minute drive to each other and only a 30 minute drive to us. We see both sets of parents all the time! They can't wait to be grandparents and for us to move back to the suburbs by them! They are very supportive of us adopting. Clare's sister lives only a block away from us, we do dinners, game nights and trips with her all the time! Matt's brother lives in Michigan with his wife and they are expecting their first child in September.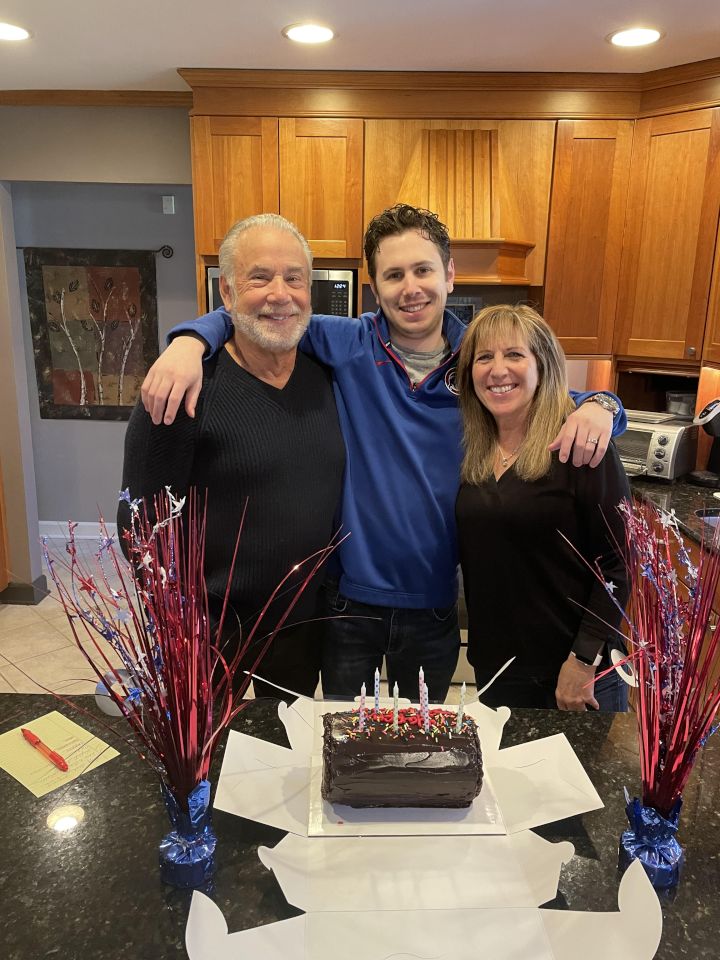 We love to have nights out and in with our friends. We alternate hosting and do cooking nights, where we'll cook pizza, tacos or pasta or have a game night in. Our friends are looking to start families now as well and couldn't be more excited for us to adopt!
Our family loves any excuse to get together to cook and eat good food. We both have over 30 first cousins. Clare's cousins all live close by so we are very close with them - every family party is full of energy, love and warmth.
From Us to You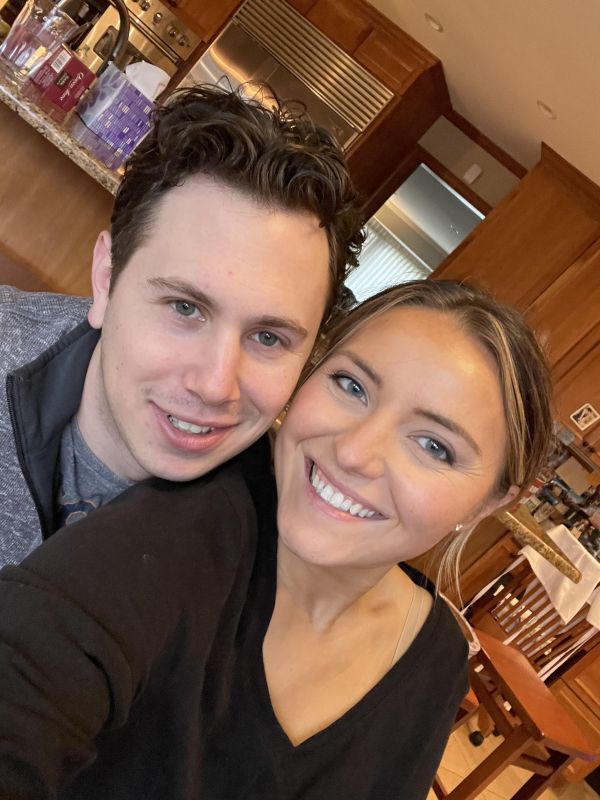 We want to start off by thanking you for considering us! We can only imagine how difficult this decision is for you and we want to do everything possible to give you comfort that you are making the right decision. We will be happy to answer any and all questions you would have of us to make sure we are what you are looking for in adoptive parents.
We would love to start a family more than anything and have been trying since we got married which was nearly three years ago. We have been together for 14 years as we started dating in high school and have been in love ever since.
Our journey with infertility has been one of the hardest things we have done in our lives but it has brought us closer together than we thought possible. There have been many bad days throughout this journey but we have always stood by each other's side and picked the other one up when they were having a particularly hard time. We now realize adoption is meant to be the way that we grow our family and we could not be more excited.
I (Matt) know that Clare would be the best mother that a child could hope for. She is so loving, caring, and nurturing. At family parties the younger cousins always flock to her and she is always able to put a smile on their faces. She is so selfless and spends most of her time making the lives of the people she loves more joyful. Anybody who interacts with her feels her warmth and love.
I (Clare) know Matt will be the best dad in the world! He is the most kind hearted, considerate, and generous man around! He is so loving and caring I know a child will feel so safe, loved and protected by him. He will revolve his whole world around taking care of them and they will be his number one priority. I can't wait to see Matt become a dad!
We will ensure your child is loved, cared for, celebrated and living their best life every single day! We both had very good childhoods filled with family, friends, fun, learning, sports, dance, and so much more. Our parents have all been incredible influences on us - teaching us right from wrong, helping us through difficult times, making us laugh, celebrating, and just always being there for us. We plan to pass this all down to our future children and know their grandparents will play a huge part in their life. What is most important to us is that our future children feel loved, supported, have great friendships, are close with family, and are genuinely happy throughout their lives.
We promise to send you letters and pictures so you can see how they are growing, what they are interested, and what type of person they are becoming. We imagine our relationship will change throughout time but we are open to the exchange of emails and phone calls. We we will be very open with our child throughout their life about their adoption and want to honor whatever wishes they have in terms of a relationship with their birth parents.
We have so much love to give, every day the space in our hearts grows a little bit larger just waiting for a child to love and care for. We can't wait for all the big and little moments that a beautiful baby will bring.
It is hard to put into words how grateful we are that you would consider us as adoptive parents. We know it will be the greatest moment of our lives when we are able to welcome a baby into our family. We will do everything in our power to provide the best life for our child and honor you by dedicating our lives to raising this child the best that we can. Please know that we will do anything and everything possible to give your child the very best life! We will make sure they know how loved they were by their birth parents and how loved they are by us every single day!
Matt & Clare
Favorites
Actor
Denzel Washington
Leonardo Dicaprio
Actress
Julia Louis-Dreyfus
Amy Poehler, Quinta Brunson, & Mindy Kaling
Animal
Dog (Golden Retrievers)
Polar Bears
Author
Dan Brown
Kristin Hannah
Book
Da Vinci Code
The Nightingale
Candy Bar
Snickers
Bunch-a-Crunch
Childhood Memory
We had a big family reunion at my Uncle's for my grandpa's 80th birthday. My dad is one of eight and I have about 30 cousins and everyone came to celebrate and we all camped out on my Uncle's farm. It was so much fun to celebrate with family.
One summer when I was 6 we had a rainy day. Instead of being down because of the rain, my mom had us bake cookies for the neighbors to brighten their day! We baked all morning and then delivered the cookies with umbrellas during the sun shower.
Childhood Toy
Basketball Pop-a-shot
Winnie the Pooh stuffed bear in his Halloween costume dressed as a bumble bee
Children's Book
Where the Red Fern Grows
I love you through and through, I'm a preschool teacher so I spend a lot of time with children's books. This one is just so cute!
Classic Movie
Forrest Gump
Breakfast at Tiffany's
Day of Week
Saturday
Saturdays because it's family time!
Dessert
Carrot Cake
I love dessert! Chocolate chip cookies are my all time favorite but I love all sweets
Disney Movie
The Lion King
Moana and Tangled
Dream Car
Corvette
Don't really have one. I always thought Fiats were cute but I'm not very interested in cars
Dream Job
Sports Broadcaster
I'm currently working my dream job! I love being a preschool teacher and working with children! Every day I get to help them learn and grow - it is the best job in the world!
Dream Vacation
Road Trip across the US to see all the baseball stadiums with my dad
I would love to go to Singapore, I'm hoping to bring our family there one day!
Family Activity
Cooking while listening to music
Traveling, cooking together and eating!
Flower / Plant
Chrysanthemum
Hydrangea
Food
Cheeseburger
I love all pasta, tacos and desserts
Form of Exercise
Playing basketball
I do pilates, cardio workouts and yoga
Fruit
Apples
Papaya and grapefruit
Game
Clue - I love to embrace the characters and do fun accents when playing with friends.
Sequence
Hobby
Playing sports
Cooking, traveling and reading
Holiday
Christmas
Christmas!
Holiday Song
It's beginning to look a lot like Christmas
Christmas (Baby Please Come Home) Darlene Love
Holiday Tradition
Cooking and eating with family
Christmas morning my dad makes eggs benedict for my whole family! We now have some friends join as well. It's typically 50+ people. There's tons of food and family around, it's a great day every year!
Ice Cream
Coffee
Chocolate or coffee
Junk Food
Flaming Hot Cheetoes
Oreos
Leisure Activity
Walking through the park in the morning with coffee and a donut
I love to read, go on walks around the park and spend time with family and friends
Magazine
Sports Illustrated
Traveler Conde Nast
Memory with a Child
Playing football with my cousins in my parents backyard at a family BBQ. Everyone was having a really fun time not, smiling ear to ear and enjoying each other's company
I make a new one every day at school with my students! One day that was extra special was when having a freeze dance party with the class on the mat. After our dance party a little girl came up to me and said it was the best day ever!
Memory with Spouse
Our wedding - it was supposed to be a large 250 person wedding but due to Covid ended up being a very intimate ceremony with just 11 of us in Clare's parents backyard which was not how we planned but incredibly special.
I have so many but one was during Covid quarantine. I told Matt how much I missed going to restaurants so he brought one to us. He had us dress nicely and coursed out a nice meal acting both as my date and the waiter.
Movie
Shawshank Redemption
Pride & Prejudice and The Harry Potter movies
Movie Munchie
Popcorn
Popcorn and a Coke Slushy
Movie Quote
"It is our choices, Harry, that show what we truly are, far more than our abilities" - Harry Potter
"Happiness can be found even in the darkest of times, when one only remembers to turn on the light." Dumbledore in Harry Potter
Movie Type
Comedy
I like comedy thrillers romcom and action. I really will see anything (except horror) as long as we can go to the movie theater and get popcorn and slushies
Musical
Willy Wonka and the Chocolate Factory
Wicked
Musical Group
The Band
Billie Holiday and Luke Combs
Nursery Rhyme
She'll be coming round the mountain
Twinkle, twinkle little star. The kids at school love it! I sing it for them all the time!
Olympic Event
Table Tennis
Gymnastics and ice skating, but I like to watch all of them. I think the Olympics are the most fun time to watch sports, outside of the world cup!
Personal Hero
My grandpa is my personal hero. My dad was one of eight and he worked very hard to provide for the family and never complained. He had an incredible moral compass and always did the right thing and taught his children and grandchildren these lessons.
My grandma's were both my personal heroes. I was named after both of them Clara being my first name and Rosamond being my middle name. I always had such pride in sharing the names of such great women! They were both so hard working, kind, and caring.
Poet
Shel Silverstein
EE Cummings, my favorite poem is "I carry your heart"
Quality about my Spouse
She is the most caring/loving person that I have ever met. She is always doing anything she can to make others lives easier, happier, and more joyful. Whether it is making a favorite dish when I'm feeling down or planning a fun day or trip for us.
He's the most loving, funny, kind hearted man I've ever known
Quote
"Just remember everybody is trying their best to enjoy this life and do what they think is right" -My grandpa used to say this as a reminder to give others the benefit of the doubt and understand others may be going through difficult times.
"I've learned that people will forget what you said, people will forget what you did, but people will never forget how you made them feel." -Maya Angelou
Restaurant
Bavette's
I love too many to pick a favorite! I really like Magnolia Bakery, I love Mexican, seafood and sushi restaurants
Sandwich
Italian Beef
Potbelly's turkey sandwich with extra pickles
Scripture
"You shall love your neighbor as yourself"
Philippians 4:13 "I can endure all these things through the power of the one who gives me strength."
Shopping Store
Nike Store
Nordstrom, Target, and Amazon
Song
Peace Train by Cat Stevens
On The Sunny Side of The Street by Billie Holiday
Sport to Play
Basketball
Dance and pickleball
Sport to Watch
College Basketball
I like watching sports in person with friends and family but it is more about the experience than the game
Sports Star
Michael Jordan
Simone Biles
Sports Team
Cubs
I'm not a huge sports fan but went to the University of Illinois so we are Illini fans
Subject in School
Math
History and English
Superhero
Daredevil
I like the Guardian of the Galaxy movies and their Super-team
Thing to Cook
Homemade Pasta - probably Bucatini Carbonara
Homemade pasta, chocolate chip cookies and themed meals
Time of Day
1:20 - Cubs Day Game Start Time
Mornings! I love a sunrise
Tradition
Cooking with our families during the holidays
Every year Matt and I try to go to a new place! A new state, country or city!
TV Show
Seinfeld
Parks and Rec
TV Show Character
George Costanza
Leslie Knope
Type of Music
Folk Rock
All music! I love to have it playing around the house and while I cook
Vacation Spot
Clare's parents have a condo in Florida - I love going there because we get to travel with family and friends there as her Uncles also have places there so we go at the same time as cousins or bring friends and all stay in the same building.
Italy, I have family there and I absolutely love it
Video Game
Super Mario 64
Don't really play
Get in Touch
Provide more information, so American Adoptions can connect you with this family.
---