1-800-ADOPTION
Thank you for viewing our profile
If you would like to learn more about us, please call 1-800-ADOPTION (2367846), fill out the form at the bottom of our on-line profile page, or email us at bp_information@americanadoptions.com.
To revisit our on-line profile page and view our profile video at American Adoptions, simply use your mobile phone to scan the QR code on the right. We are looking forward to hearing from you!
Rainer & Melissa
We are so grateful for this opportunity to be part of an adoptive family; to bring a child or children into our hearts and home, and a birth mother into our family (unless she prefers otherwise). We hope to provide a home full of unconditional love and support, where a child will feel safe to pursue their curiosity, passions, and authentic self. Thank you for considering us!
About Us
Education
Bachelor's Degree in Political Science
Law Degree
Relationship
Legally Married
Our Promise to You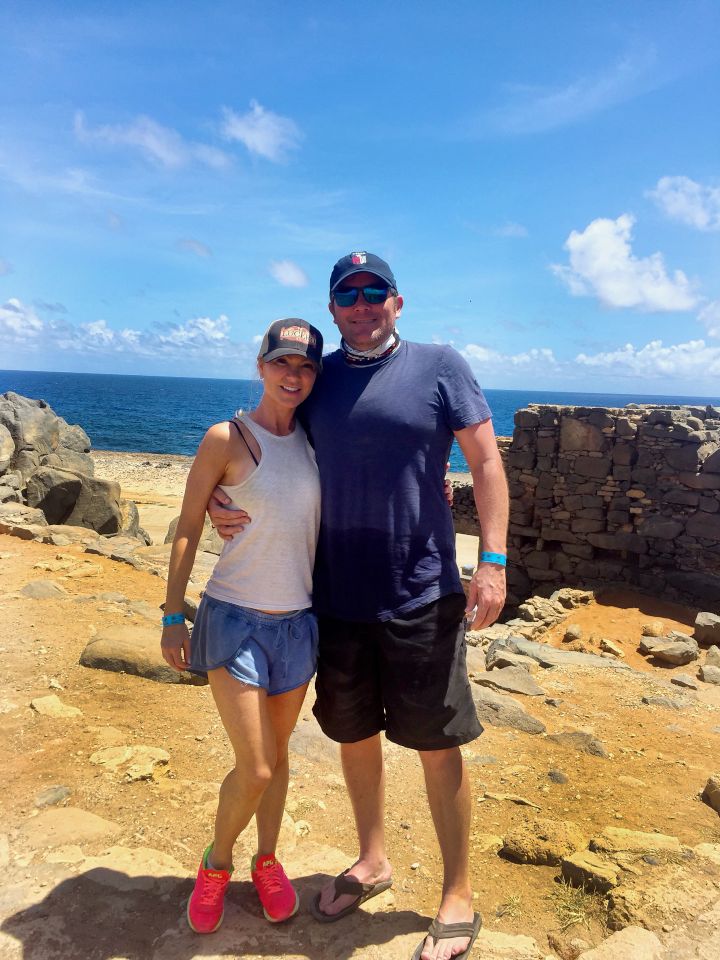 We promise that any child we adopt will have unconditional love and support above all else. We want to provide a solid foundation that lets them feel safe to be themselves, explore the world around them, and try new things. We want our child to know that it's OK to make mistakes — they are an important way to learn and grow — and nothing they do or don't do will lessen our love for them.
We promise that while we will try to teach them all the things they need to be successful and prosperous, we will teach them first to be happy and kind. Our goal is to raise a good human who cares about others and him/herself.
We promise to encourage any child we adopt to strive to accomplish their dreams even though we know they will face challenges and setbacks along the way. We will try to help them learn and grow from their struggles, and encourage them not to give up. We will stand by him/her with our love and support no matter what.
We promise to teach our child the value of hard work and the joy of earning something. We are lucky to be able to give our child many advantages in life, but we understand that a child who is given everything they want and never has to work hard is deprived of the opportunity to develop traits that are critical to a happy, fulfilling life.
Qualities We Love, Admire and Respect in Each Other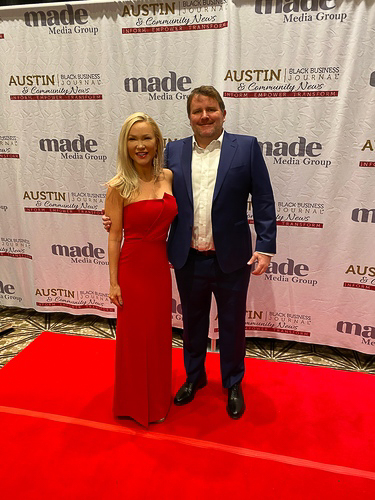 Melissa About Rainer: I love Rainer's giant heart, love of adventurous travel, and caring nature. He has an endless amount of love to give, and is a natural nurturer and protector. He has a cheerful demeanor, and keeps his cool even when anyone else would lose it. He has a curiosity about the world around him — near and far. He would make a wonderful father because he would give any child unconditional love, teach them how to do anything they wanted (even if he had to learn it himself), and make sure they were exposed to a wide variety of different place, people, cultures and ideas.
Rainer About Melissa: The qualities that I love in Melissa are numerous. She has a loving, caring nature combined with an optimistic view of everything. She cannot be negative, she always finds the good and positive in any situation. Her smile is infectious, her laugh is intoxicating, and her positive attitude makes me a better person every day. Also - her brain and work ethic. Her father was a NASA rocket scientist and obviously passed down his genetics to Melissa. She has argued legal cases at the Texas Supreme Court (she always wins) and has earned the respect of numerous judges, legal scholars and fellow lawyers for her abilities and skill in the legal arena. Truly every day I become a batter man because I am married to Melissa.
Discussing Adoption
We plan to be open, honest and upfront with our child about adoption, the process, and their birth parents. We believe the child, when they are ready, should have all the information and support they want to research, discover and learn about the adoption process, and we would help and support them on that journey of discovery. This includes a relationship with the birth parent(s) if they want to be part of the child's life and/or ours.
We also will make it clear even though we did not give birth to the child we still love them and treat them as our own child. We will always love, respect, honor and raise them no differently than if they were our biological child. We recognize that adopted children may have questions about their adoption, and we want to share their adoption story with any child we adopt. But whether a child is adopted or genetic, we will love them exactly the same way — without limit or condition.
We believe an adopted child deserves and will benefit from researching and possibly connecting with their birth parents. Also and adopted child must know their adoptive parents love, honor, respect and will care for them unconditionally.
We also have close friends and family members who have adopted and who were adopted, so our adopted child (and we) would have a community to turn to that can understand what the child is feeling, experiencing, and needs.
Photos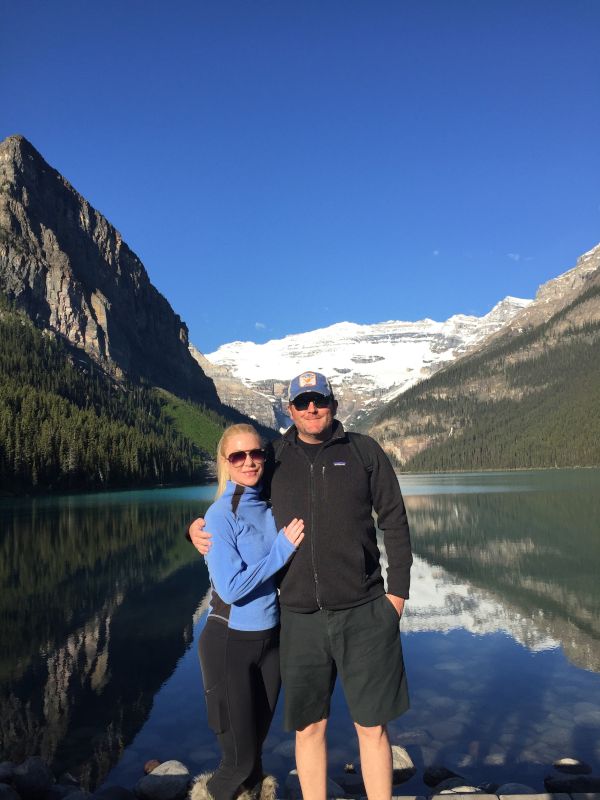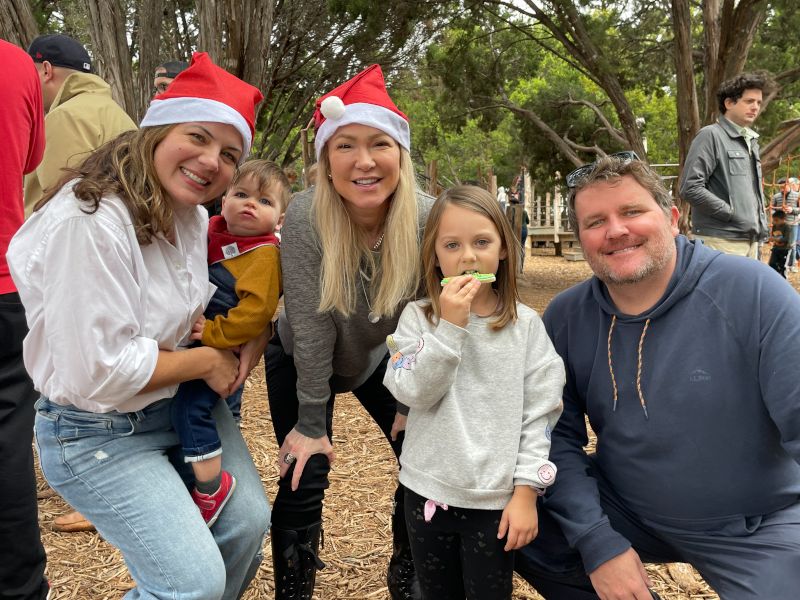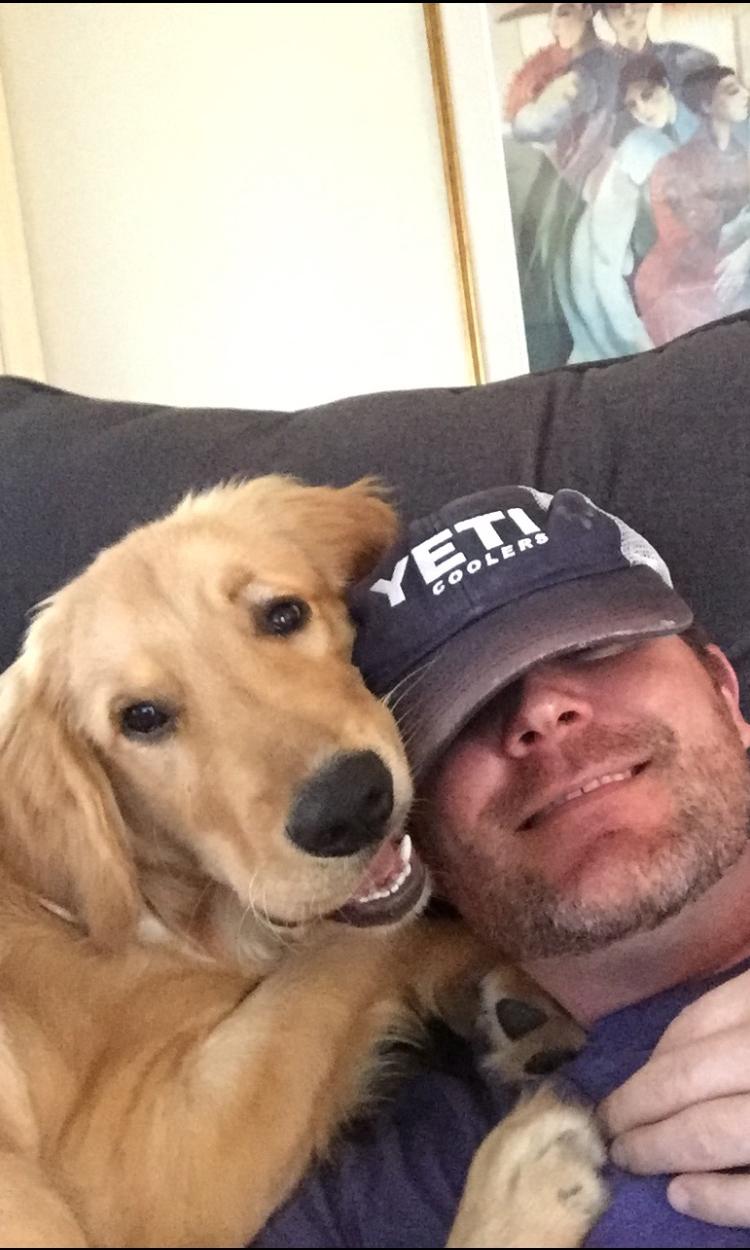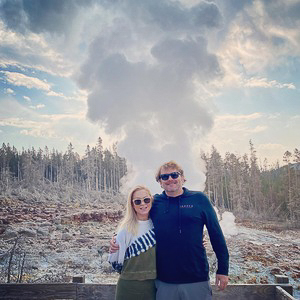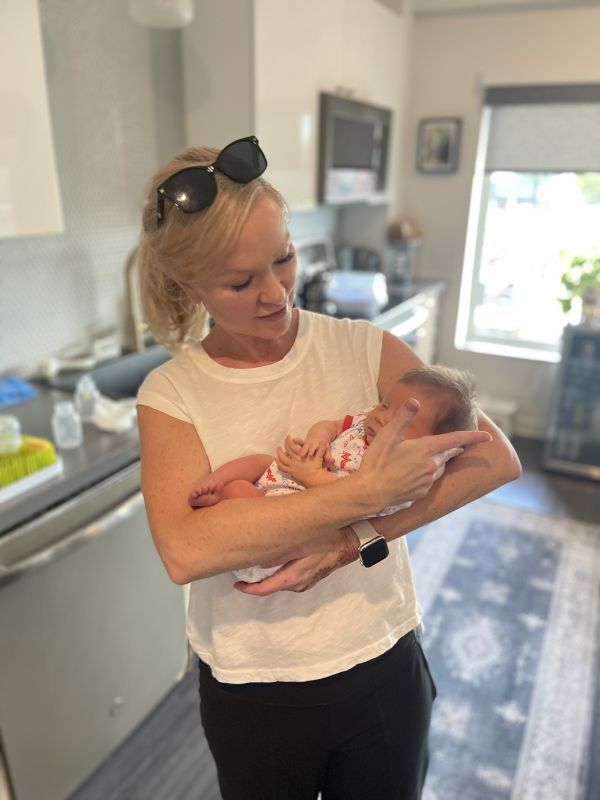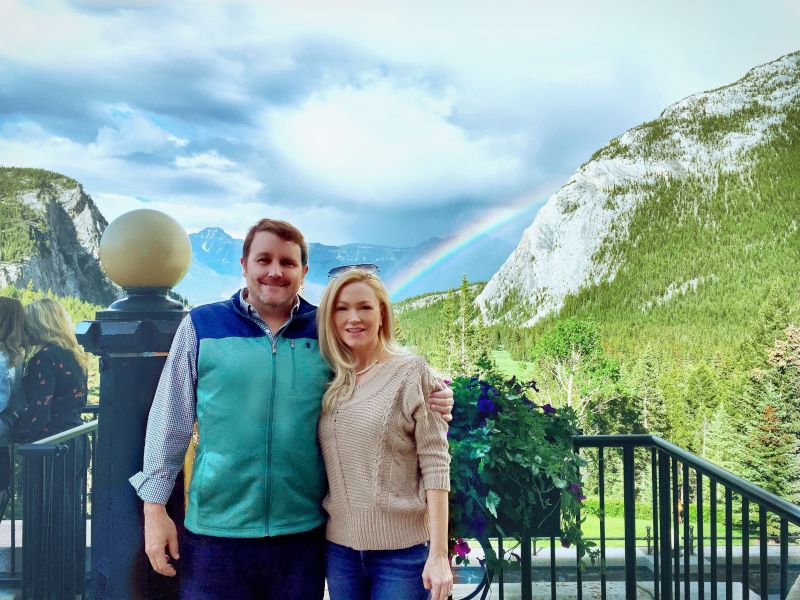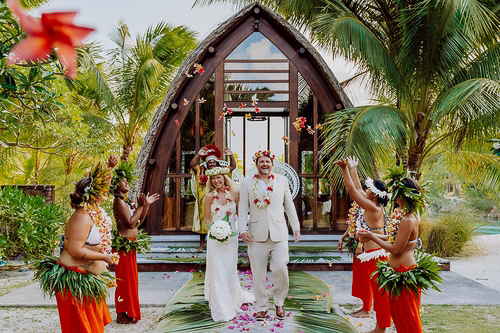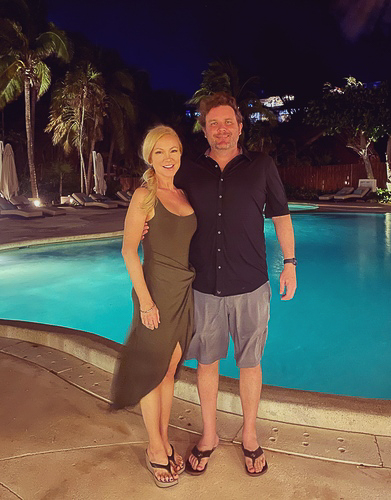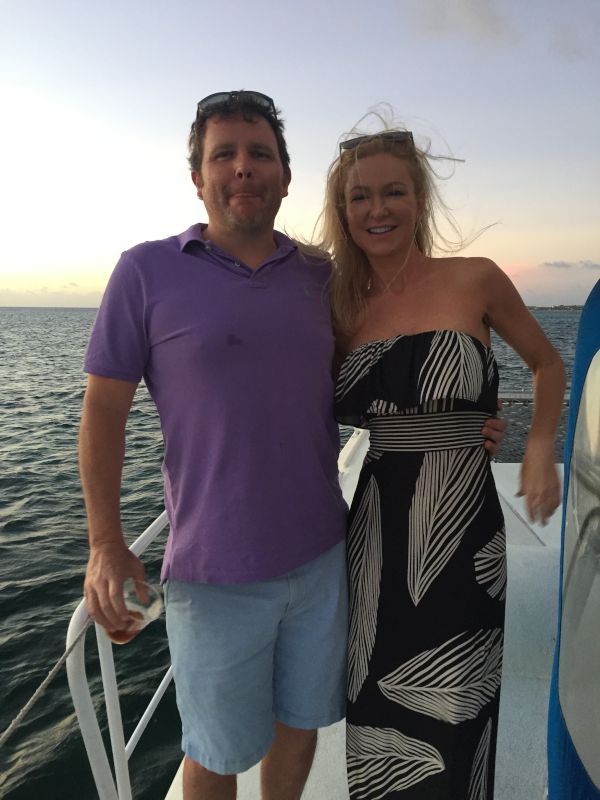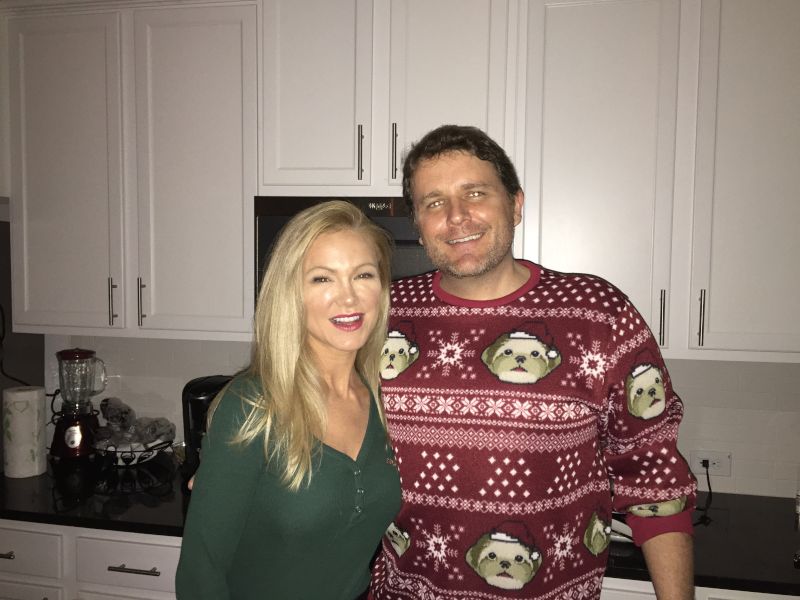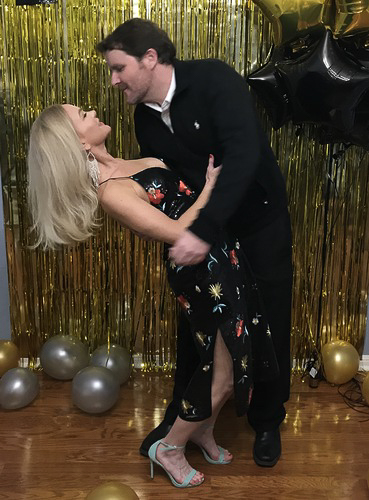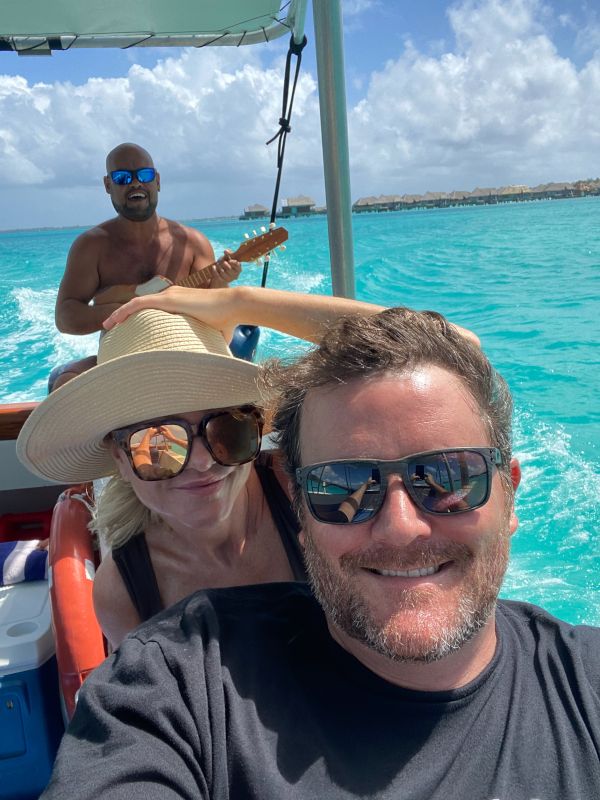 ×
1 / 12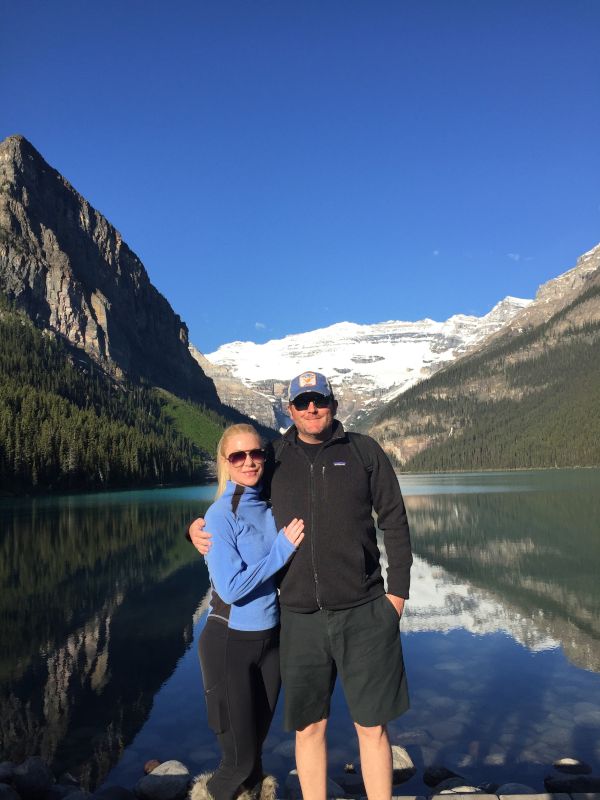 2 / 12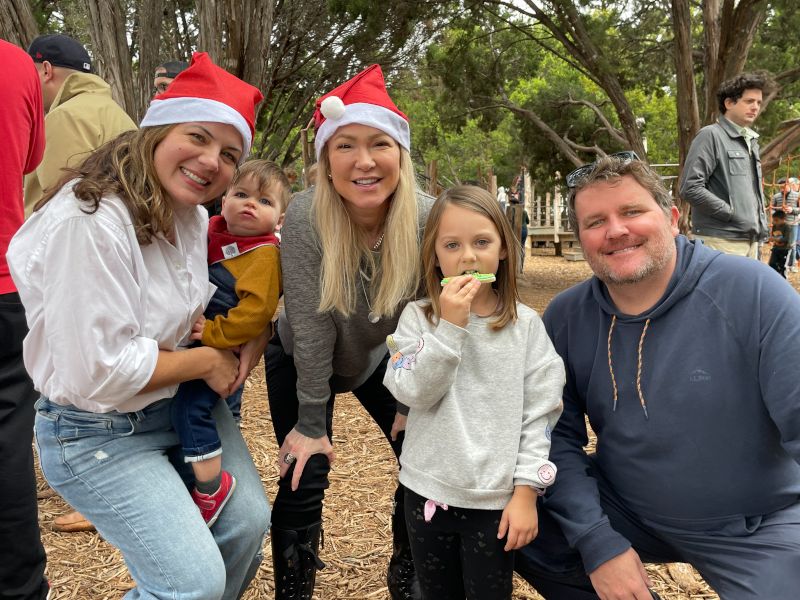 3 / 12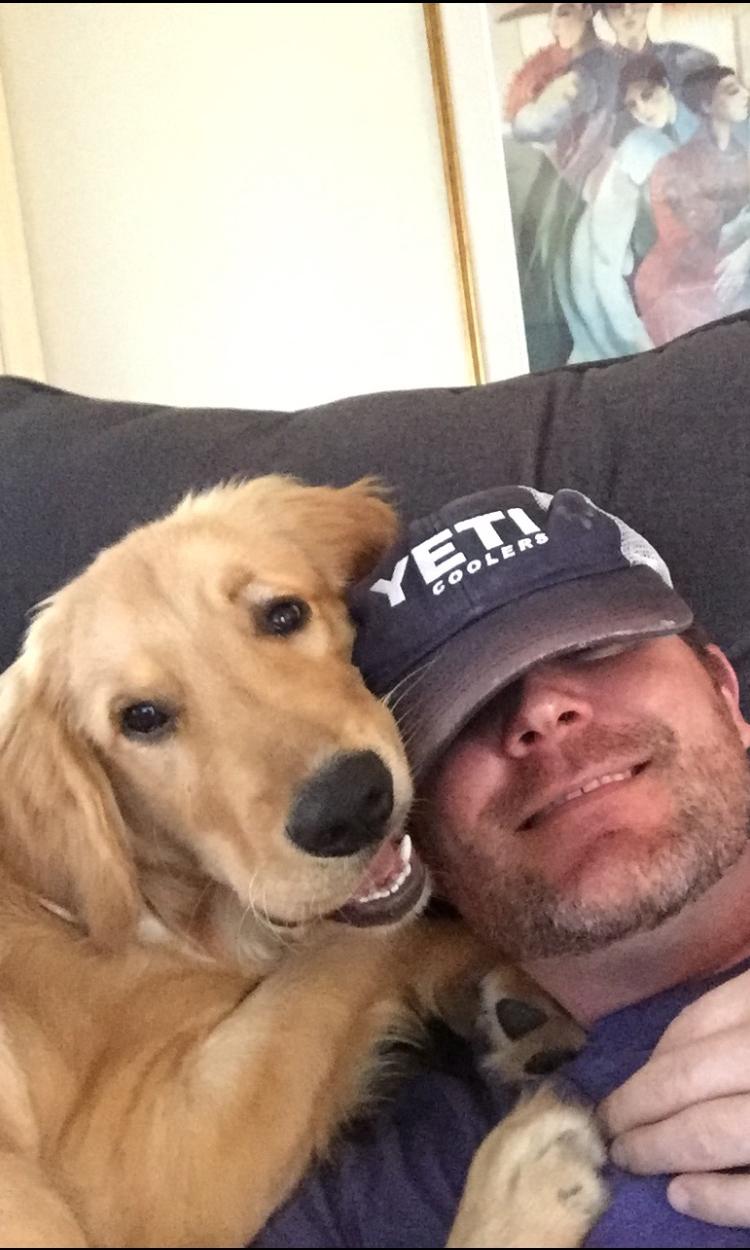 4 / 12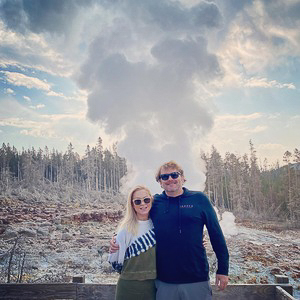 5 / 12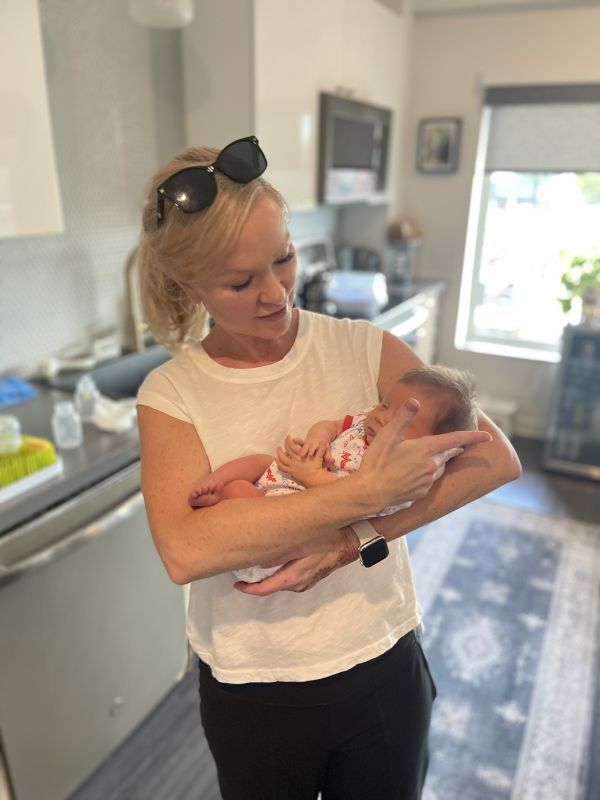 6 / 12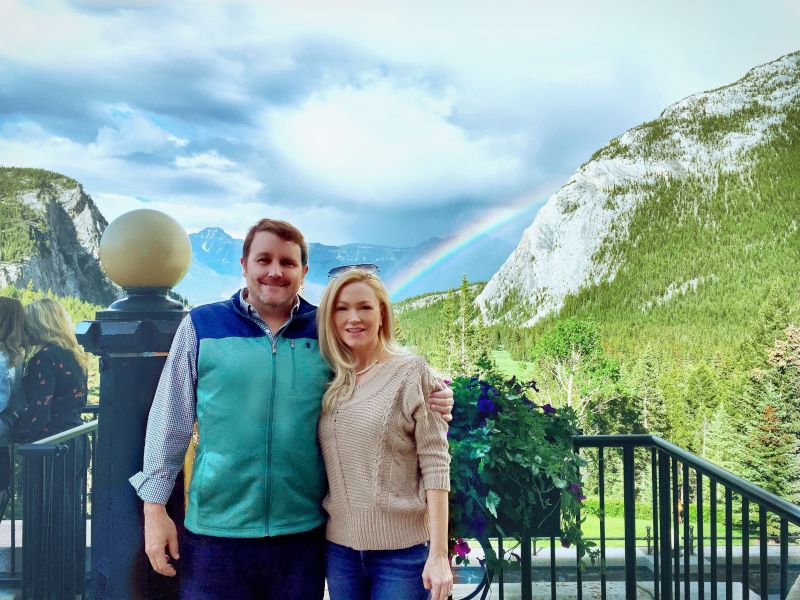 7 / 12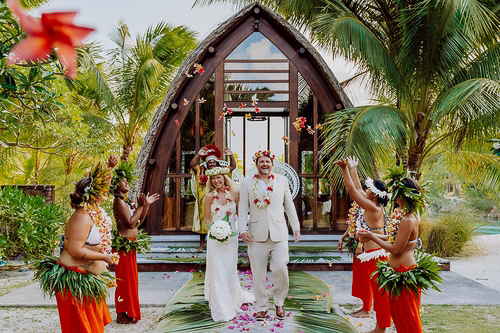 8 / 12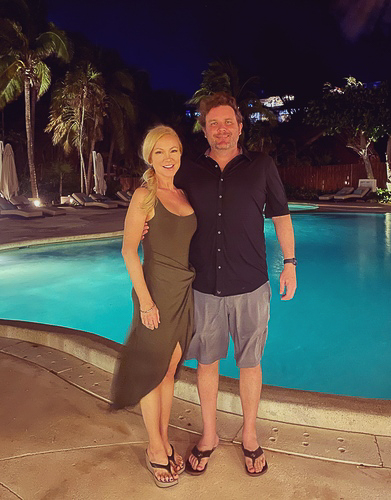 9 / 12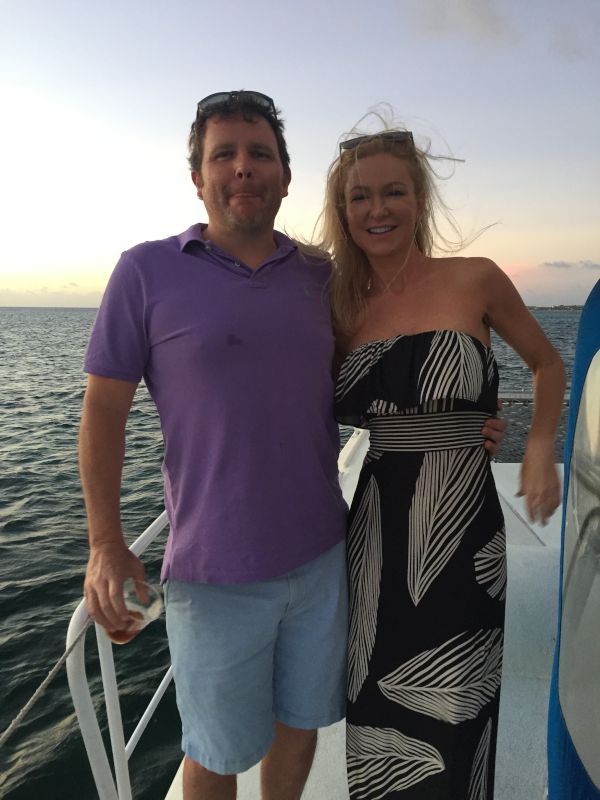 10 / 12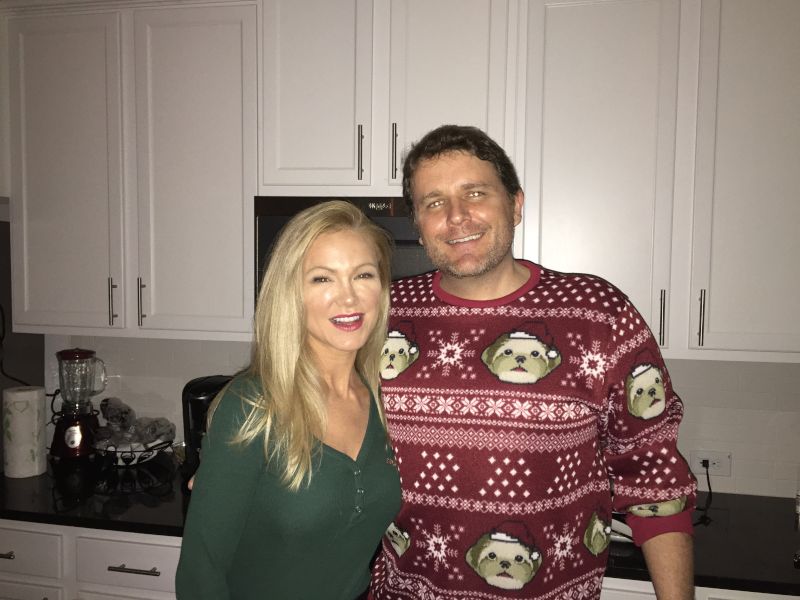 11 / 12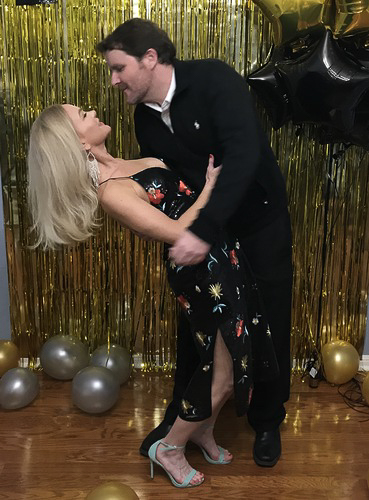 12 / 12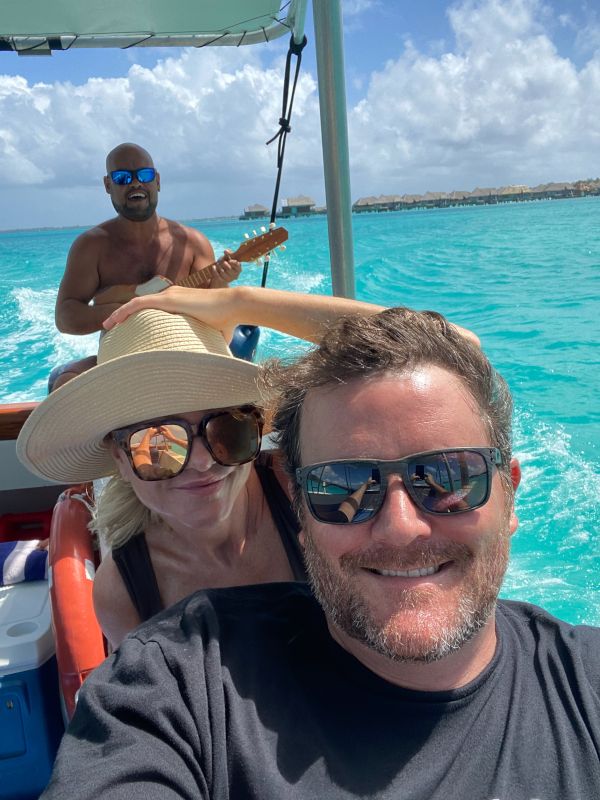 ❮
❯
Our House and Neighborhood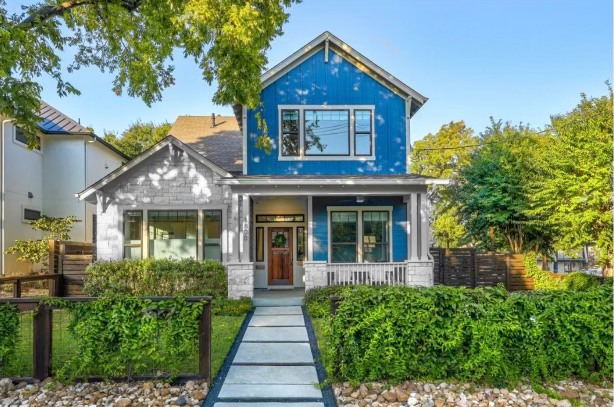 We live in the Zilker neighborhood in Austin. The area has a funky, old-Austin vibe, and Zilker Park hosts the annual Austin City Limits music festival (and other, more local traditions like Trail of Lights at Christmas). Zilker is very dog and family friendly. On weekends and in the early evenings, the streets are packed with strollers, kids on bikes, and dog walkers.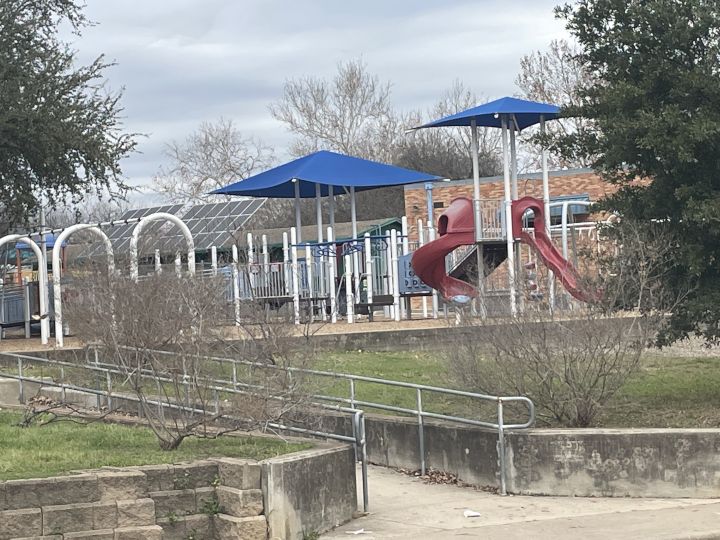 Our house is two stories, with 4 bedrooms and 2.5 baths, with lots of great outdoor areas: a front porch with a porch swing, a side patio with couches and a fire place, and a backyard with a pool, swings, BBQ grill, drop-down movie screen, and outdoor seating/dining. Our favorite place in the house is actually outside the house. We love having friends and family over to grill out and swim, cuddling up on the outdoor sofa to watch movies on the drop-down movie screen, and playing cards in front of the outdoor fireplace.
Our Extended Families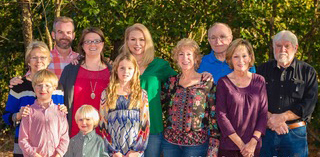 Although we met in Austin, Texas, we were both born in Alabama. Rainer in Montgomery, and Melissa in Huntsville. Melissa was raised in Houston, Texas, near NASA because her father was a rocket scientist. Her mother was a teacher. Her fondest childhood memories include flying with her grandfather in his two-seater plane, riding horses with her aunt (who used to show horses), reading and trading books with her best friend (who was practically a sister) on family road-trips, and game night with her friends and family. Melissa's family LOVES games, and family get-together are filled with food and games. Card games, word games, board games — all the games!
Rainer's parents were married for 44 years before both recently passing away. His sister, her husband and two young nephews also live in Austin, TX only a few minutes from our home. Rainer's mom was a small animal veterinarian so he always loved nursing and playing with the sick and injured animals his mom would bring home. Rainer started playing golf at age 3 and spent most sunny days out of a golf course practicing with his two cousins. His family also loves to travel to exotic and "off the beaten path" locations having visited 5 continents together on family trips.
From Us to You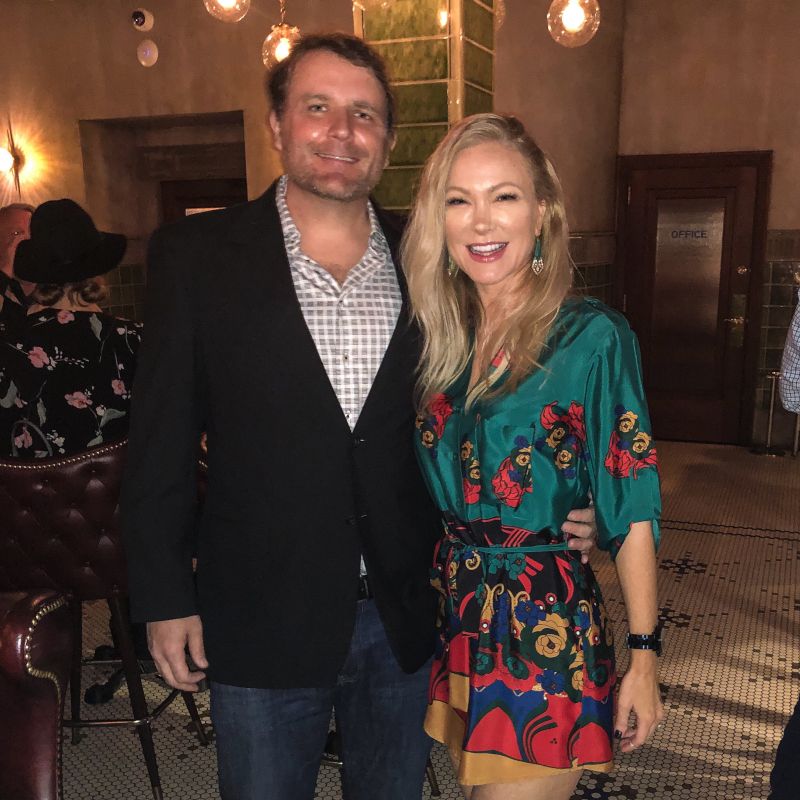 We have never written a letter like this before and we are not 100% sure what to put in it. Our commitment to you is that we will be open, honest and transparent with you about our motivations for adopting a child and also our abilities to provide a loving and supportive home for the child. We both understand you have your own unique set of circumstances, priorities and motivations which will influence your decision for adoption. If this letter does not cover all the topics, questions or concerns you have, please let us know. We are an open book and happy to continue to communicate with you, through letters, emails, phone calls pictures and in-person visits, both prior to the adoption taking place as well as through the life and upbringing of the child.
Rainer was born and raised in Montgomery, Alabama. His father was a corporate lawyer and his mother a small animal veterinarian. He graduated from Southern Methodist University in 2000. After a short time working in politics, he found his passion and changed his career focus to developing affordable and workforce housing to help families of lower financial means afford a home for themselves.
Rainer is passionate about travel. As a child Rainer was fortunate to travel around the world and experience the joys of discovering and learning about unfamiliar cultures. Treating people of all races, ethnicities, cultures and financial means equally is a bedrock value for Rainer and he hopes to pass along this value to his children.
Melissa was born in Huntsville, Alabama, but moved to Houston, Texas shortly thereafter. Her father was a pioneering rocket scientist at NASA who played a direct role in helping men land on the moon. Her mother was a long time elementary teacher at a local school. Melissa graduated from Texas A&M University in 2001 and University of Texas Law School in 2004. Melissa was a law clerk for the Texas Supreme Court for several years before entering private law practice.
Melissa is passionate about treating people with kindness, compassion and always doing the right thing the right way. As an attorney, Melissa uses the law to make right for people and companies who have been wronged. As a person Melissa engages everyone with a smile and open heart. She loves playing with children often being the first one to climb a tree or jump in the sandbox with happy kids following her close behind.
We met in 2018 and were married soon after in October of 2020. We have been trying to conceive a child for over three years now. We tried five rounds of IVF treatments with little success. After five rounds of IVF treatments we were only fortunate enough to produce one successful pregnancy. Heartbreakingly we suffered a miscarriage three months into the pregnancy.
We are 100% committed to the adoption process and providing a loving home for your child. We will be there every step of the way to make sure they grow up into a responsible, empathetic, and hard-working individual who will have every opportunity to live their best life.
We understand and respect the sensitivity and difficulty of the decision you are facing. We offer you our full support to help you with your feelings and needs you are going through. Thank you for considering us with this most important decision.
Rainer & Melissa
Favorites
Actor
Tom Hanks
Henry Cavill
Actress
Meryl Streep
Zendaya
Author
John Grisham
Dostoevsky
Book
All the President's Men
The Color Purple
Childhood Memory
When I got my first dog
Family
Childhood Toy
Stuffed Animal
Care Bears
Children's Book
A Light in the Attic - Shel Silverstein
The Giving Tree
Classic Movie
Cool Hand Luke
White Christmas
Dessert
Lemon Ice Box Pie
Creme Brulee
Disney Movie
Pirates of the Caribbean
The Lion King
Dream Car
Ferrari
Old school bronco
Dream Job
Professional Golfer
Judge on one of those chef challenge cooking shows
Dream Vacation
Beach in Mexico
Tahiti
Family Activity
Taking walks with my wife and dogs
Park with our dogs
Flower / Plant
Rose
Magnolia tree
Food
Pizza
Pizza from Via 313
Form of Exercise
Running
Yoga
Holiday
Christmas
Christmas
Holiday Song
Little Drummer Boy
O Holy Night
Holiday Tradition
Christmas Lunch
Wrapping presents with my mom
Ice Cream
Rocky Road
Mint chocolate chip
Junk Food
Pizza
Chips and queso
Leisure Activity
Sitting on a beach
Reading
Magazine
Rolling Stone
Austin Monthly
Memory with a Child
Both days my nephews were born
Christmas with my cousins kiddos
Memory with Spouse
Our wedding day
New Orleans trip
Movie
Shawshank Redemption
Shawshank Redemption
Movie Munchie
Popcorn
Popcorn
Movie Quote
Hasta la Vista baby!
You cant handle the truth!
Movie Type
Thriller
Adventure
Musical Group
Pearl Jam
Fleetwood Mac
Nursery Rhyme
This little pig
Twinkle Twinkle Little Star
Olympic Event
Basketball
Gymnastics
Personal Hero
Father
Ruth Bader Ginsburg
Play
Our Town
The Importance of being Earnest
Poet
Walt Whitman
Robert Frost
Quality about my Spouse
Her loving and caring nature
His giant heart
Quote
People will forget wheat you said, people will forget what you did, but people will need forget how you made them feel.
The greatest glory in living lies not in never falling, but in rising every time we fall.
Restaurant
Via 313 Pizza
Our kitchen when Rainer cooks
Sandwich
Turkey and cheddar cheese
Anything on a croissant!
Scripture
John 3:16
Do everything in love. 1 Corinthians 16
Shopping Store
Target
Revolve
Song
Release - Pearl Jam
Sir Duke
Sport to Play
Golf
Volleyball
Sport to Watch
Football
Football
Sports Star
Tiger Woods
Lionel Messi (still excited about the World Cup!)
Sports Team
Auburn Tigers
Houston Astros / Rockets
Subject in School
Political Science
Math
Superhero
Batman
Wonder Woman
Thing to Cook
Pasta
French toast
Time of Day
Morning
Evening
Tradition
Giving our dogs their treat just before bedtime
Sunday breakfast
TV Show Character
Chandler
Wednesday Addams (We just watched Wednesday.)
Type of Music
Rock n Roll
Pop/hip hop
Vacation Spot
Mexico Beaches
Mexico
Video Game
Halo
Old school Mario Brothers
Get in Touch
Provide more information, so American Adoptions can connect you with this family.
---