1-800-ADOPTION
Thank you for viewing our profile
If you would like to learn more about us, please call 1-800-ADOPTION (2367846), fill out the form at the bottom of our on-line profile page, or email us at bp_information@americanadoptions.com.
To revisit our on-line profile page and view our profile video at American Adoptions, simply use your mobile phone to scan the QR code on the right. We are looking forward to hearing from you!
Josh & Andy
We are Josh and Andy and we are incredibly grateful to you for taking the time to learn about us. We are two fun-loving and nerdy guys who live in a great neighborhood with our two dogs. Within this profile we hope you can see the warm, loving, and caring home we have created. We have so much love to give and are committed to providing a safe and nurturing home for a child to grow and thrive.
About Us
Job
Revenue Agent Supervisor
Medical Disability Underwritter
Education
Associate's Degrees in Culinary Arts, Baking & Pastry Arts
Associate of Arts Degree
Relationship
Legally Married
Why We Chose Adoption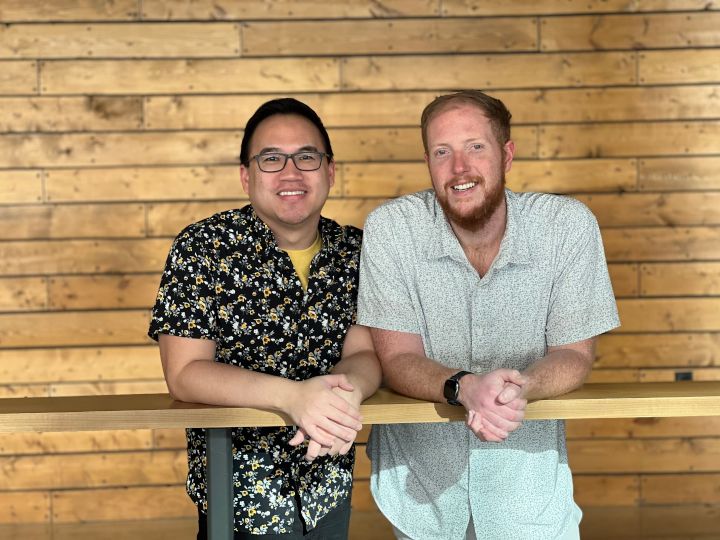 Adoption was a topic we discussed very early on when dating. Being a gay couple, our options are somewhat limited as to how we could expand our family, but we knew we wanted to be parents. We chose adoption as we know we can provide a loving and stable home and want to have a positive impact on a child's life.
We look forward to giving the child experiences and opportunities that we did not have while growing up. Something as simple as picking out a toy when it wasn't a birthday/special occasion, to going on actual vacations to a place outside of our home state. We want to show the child the world in ways we didn't get to see as children.
When discussing the adoption process with the child it will be discussed early and often. It's important to us that we are very honest and open about adoption as the child will see differences in our family compared to some of their peers. We will communicate any specific items the birth family would like us to share with the child in addition to being open to ongoing communication with the birth family. We plan to have a variety of age-appropriate books and videos to assist in these discussions and teach them that families come in all different shapes and sizes. We also plan to stay active in the local adoption community so the child can create friendships with those who have similar backgrounds and experiences.
Our Pups, Juneau & Zoey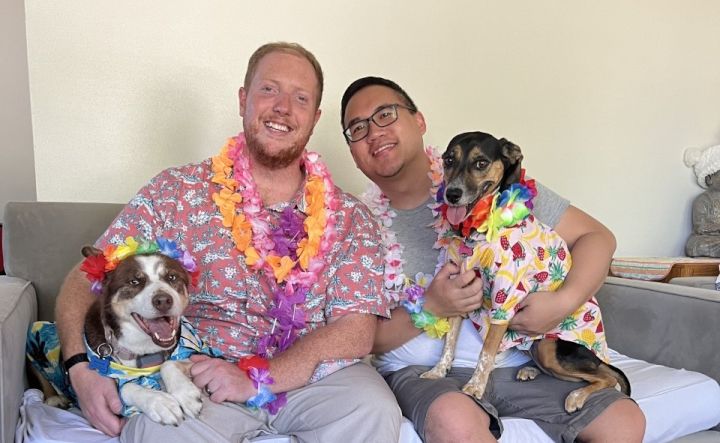 Our home includes two wonderful dogs!
Josh adopted Juneau in 2015 from a local rescue. She was born in a puppy mill and was found severely neglected. She is an Alaskan Husky mix and loves wide-open fields to run in and play. She is shy to new people but absolutely loves playing with other dogs. She's usually quite the social butterfly at doggie daycare. Through years of love and affection, she's grown into a very calm older dog.
Andy adopted Zoey in 2017 from the local humane society. She was born in Alabama but was brought here by a rescue agency. Zoey has always been a warm, social, and cuddly dog. She loves people especially if they happen to have a plate of food. Any food found under the highchair is likely to be fair game in Zoey's eyes and will be right there for cleanup! The child and Zoey are likely to become fast friends.
Our Cultural Heritage
Andy: I am Hmong and Laos however I only speak English. This definitely impacted who I am as it was hard to connect to my culture as there is this language barrier however there are certain aspects to the culture that I thoroughly enjoy. There are only a few areas in the US where our people are located. Mainly in the Midwest and parts of California and North Carolina. Because we are such a small group there is a very tight-knit community as we strive to keep the culture alive.
Josh: I am primarily Polish and Czech. I grew up in central Wisconsin in a very rural community where I wasn't exposed to many other cultures. Moving to Madison, WI when I turned 18 it exposed me to a very wide variety of people, opinions, music, etc. I'm very open-minded and have the willingness to learn about new things and customs that differ from my own.
Being gay we know that our family will never look like a conventional family however we are strong advocates for equality and know that diversity is what makes us strong. These are important values in our household. We are committed to providing a loving and inclusive home that honors and celebrates unique cultural backgrounds. We are excited and look forward to learning more about any culture and incorporating aspects of it into our lives.
Photos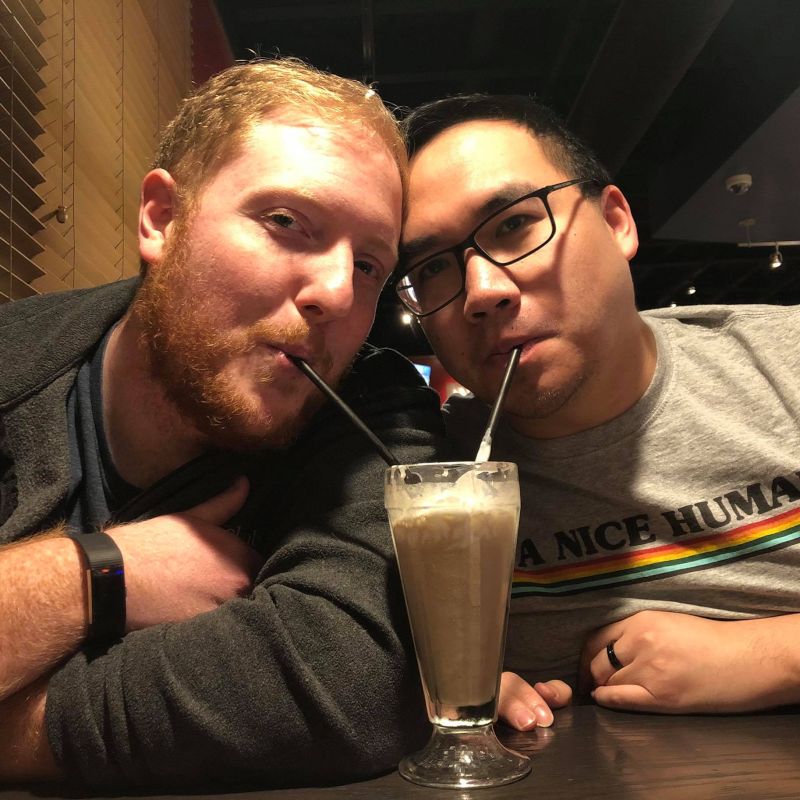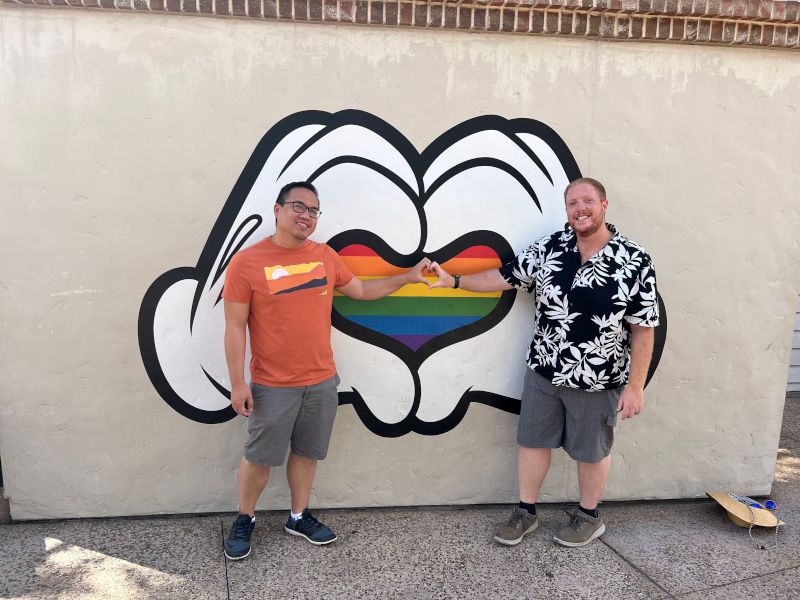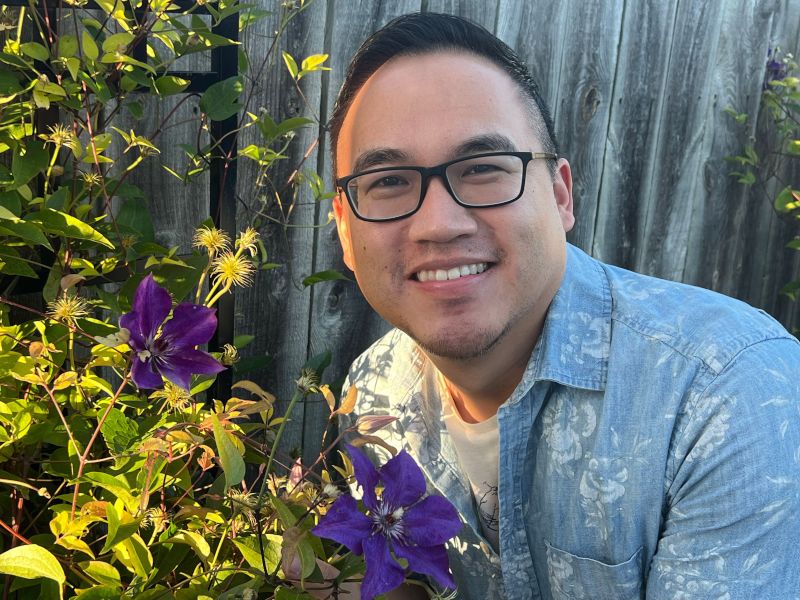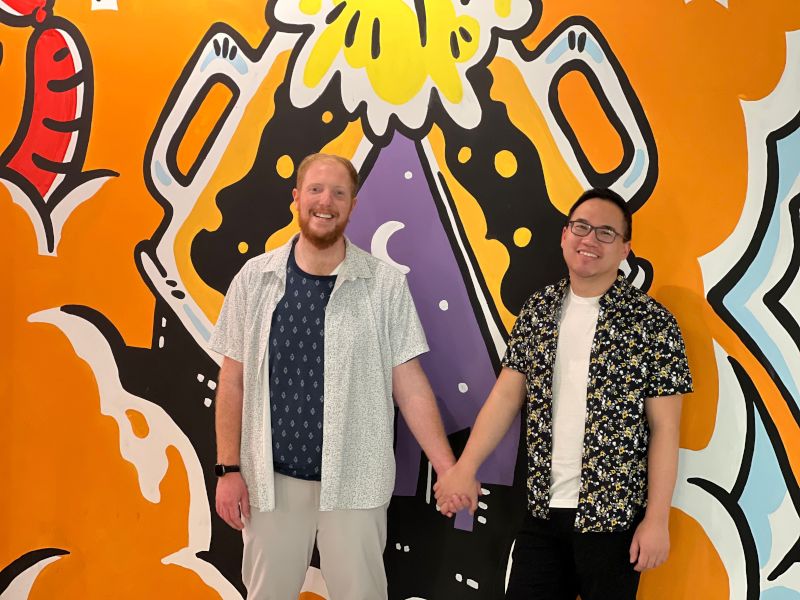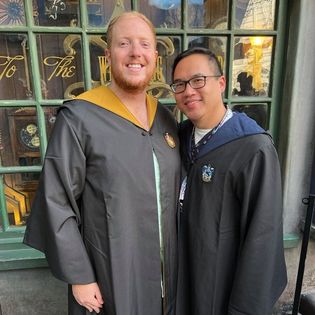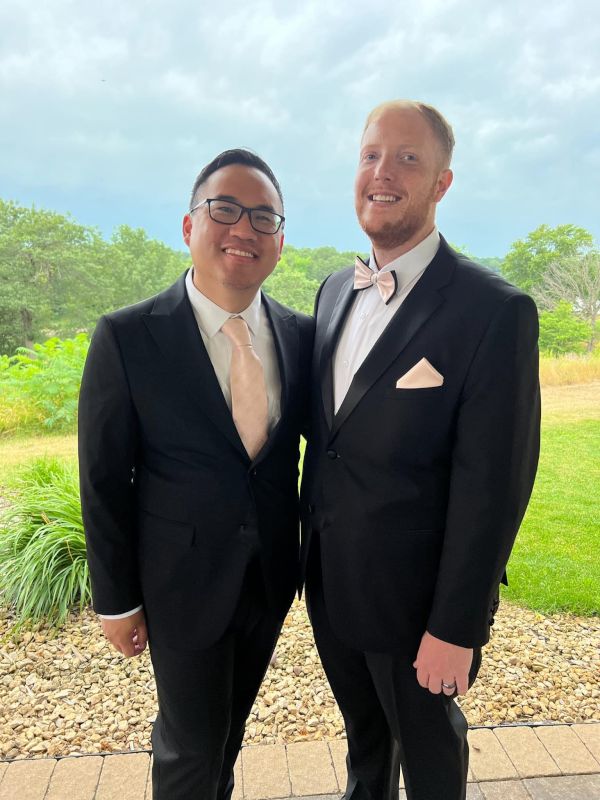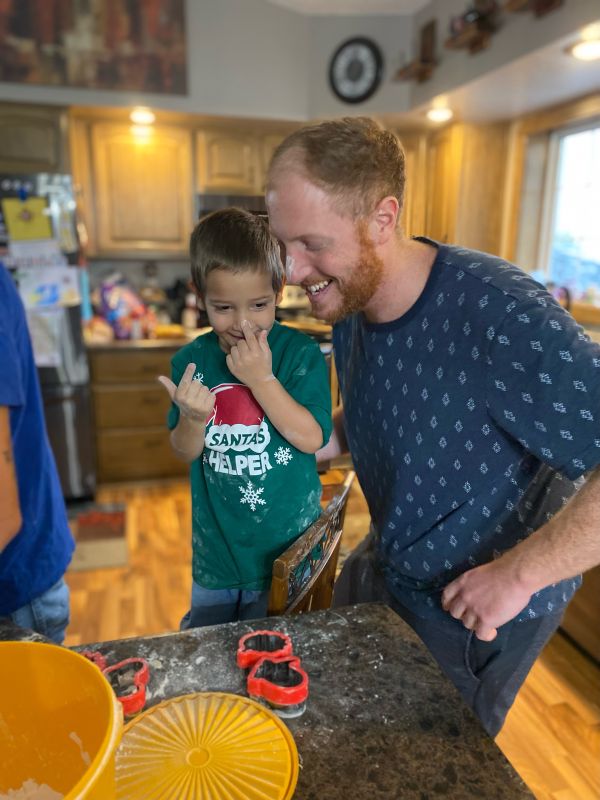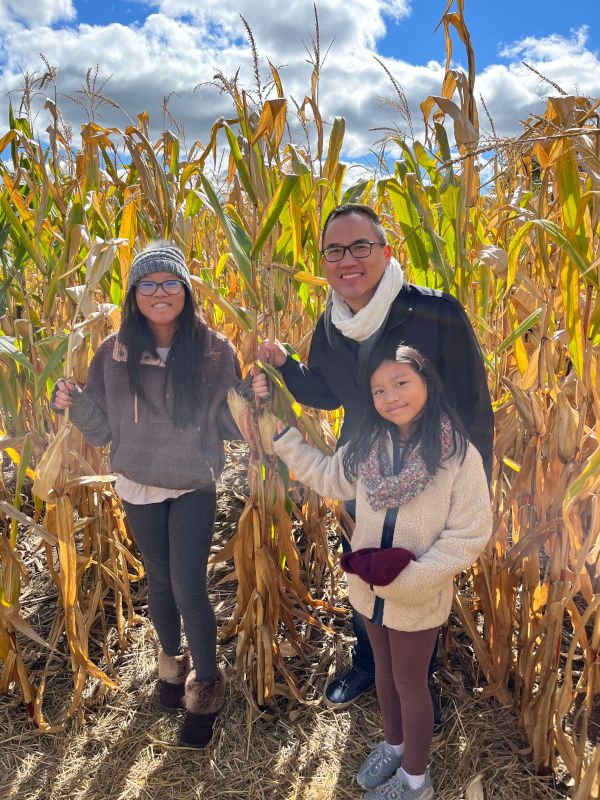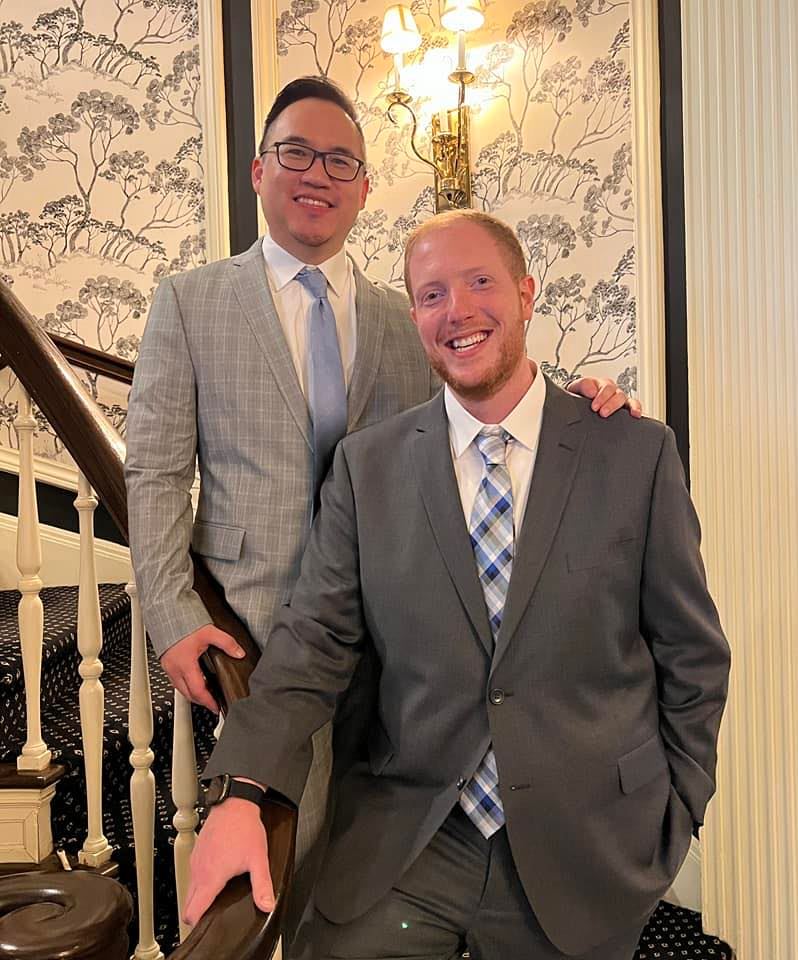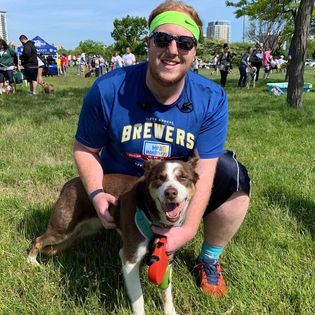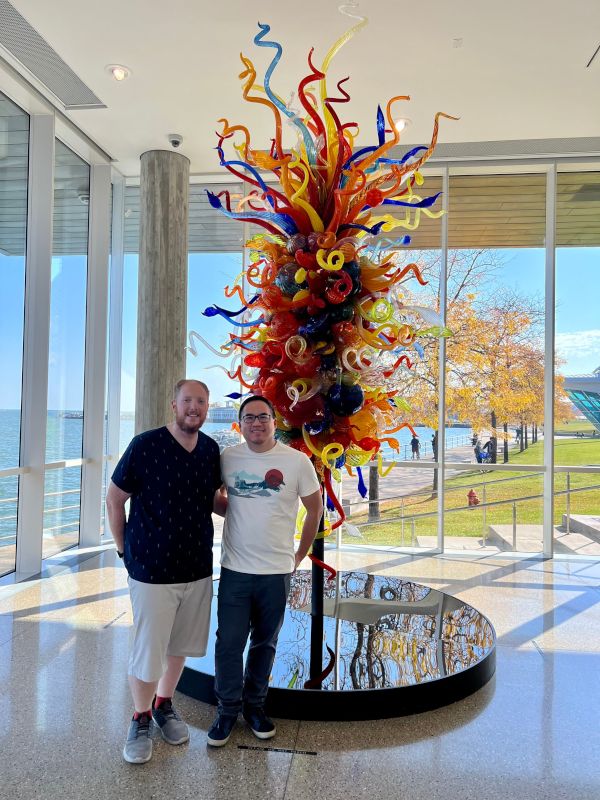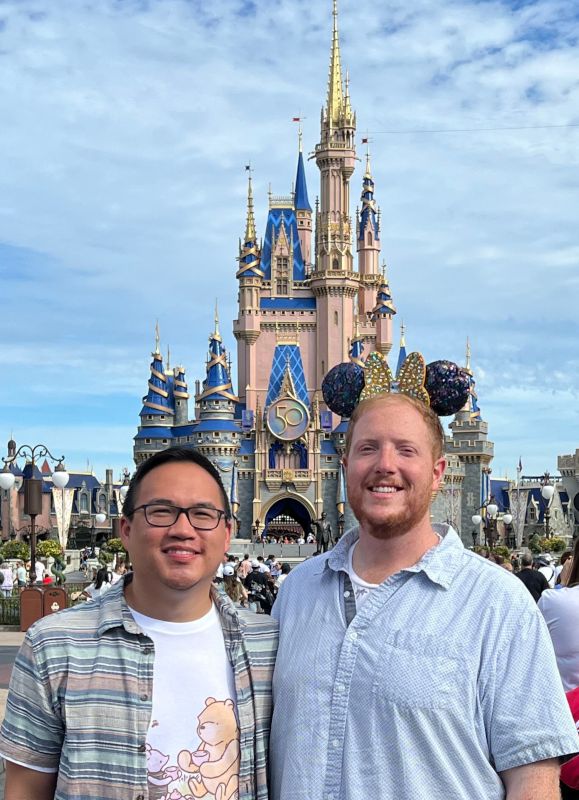 ×
1 / 12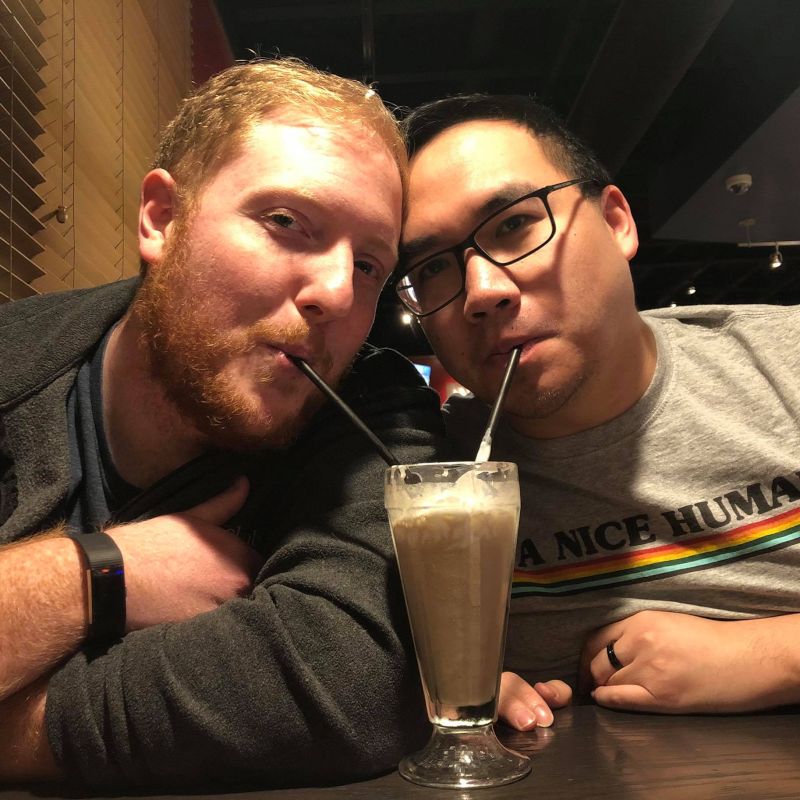 2 / 12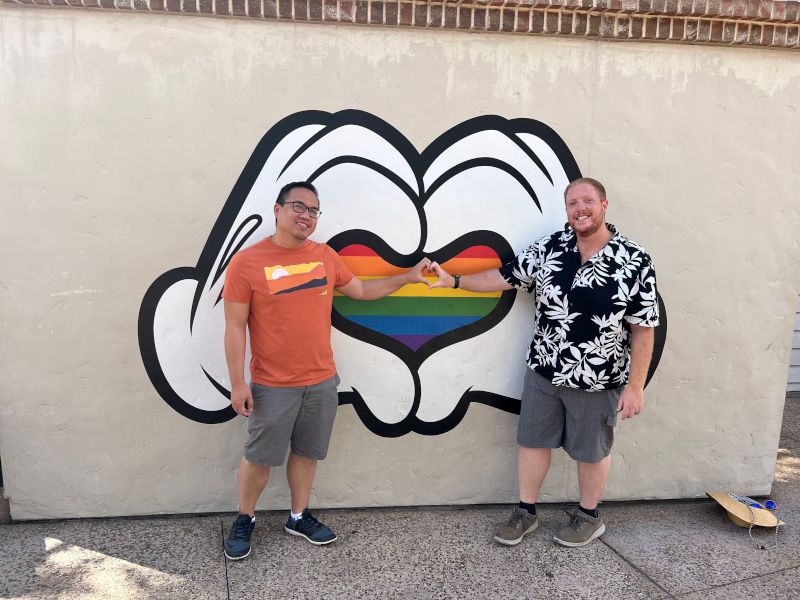 3 / 12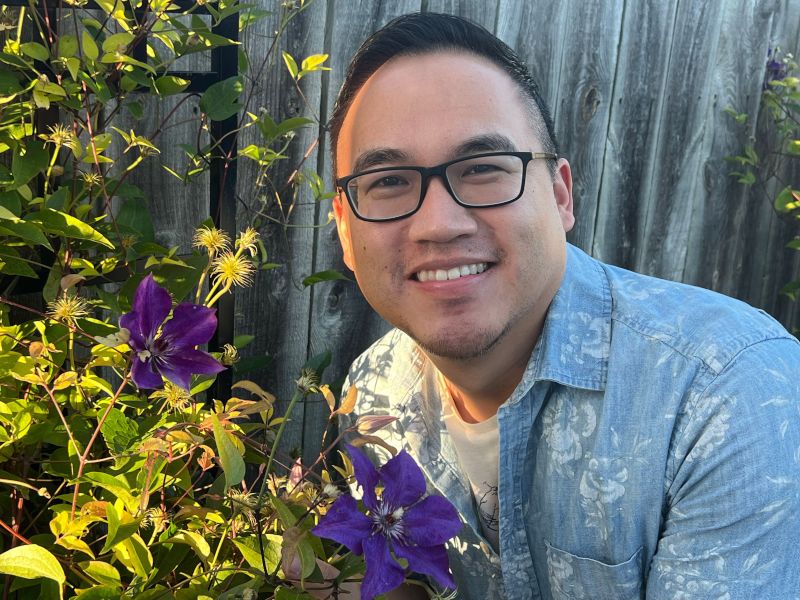 4 / 12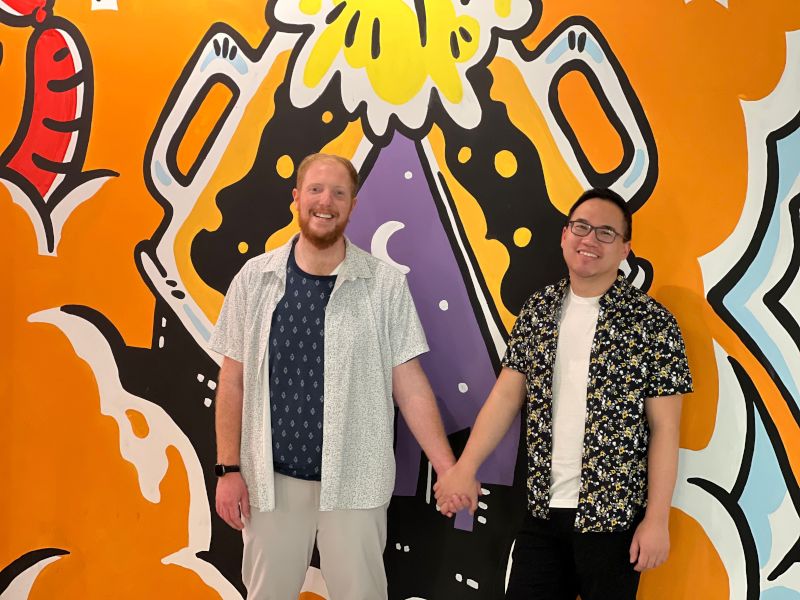 5 / 12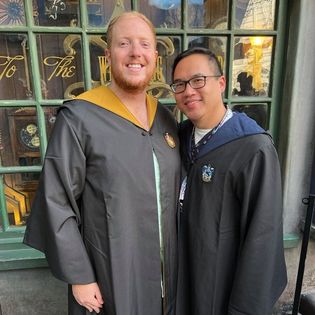 6 / 12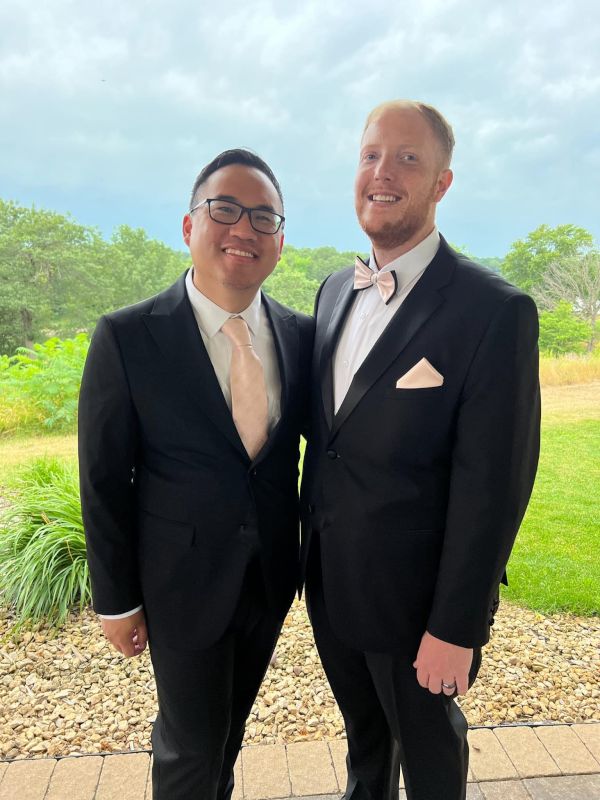 7 / 12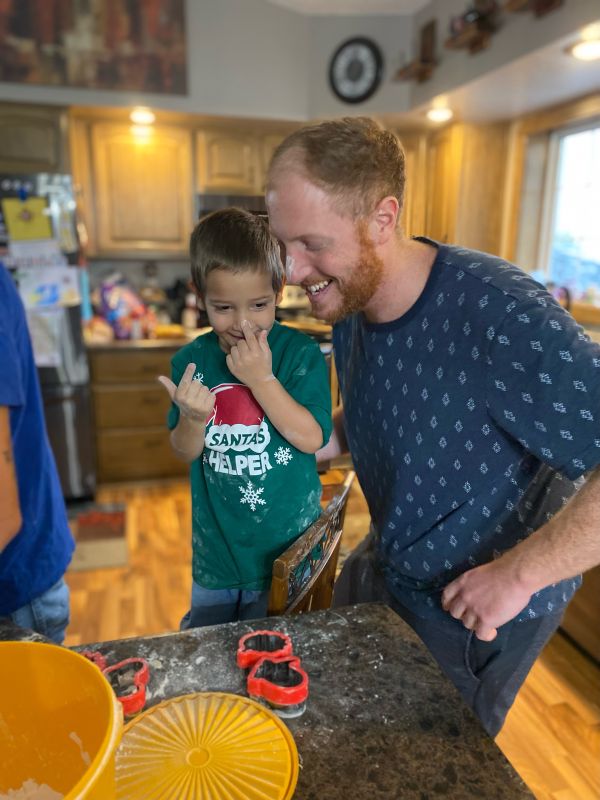 8 / 12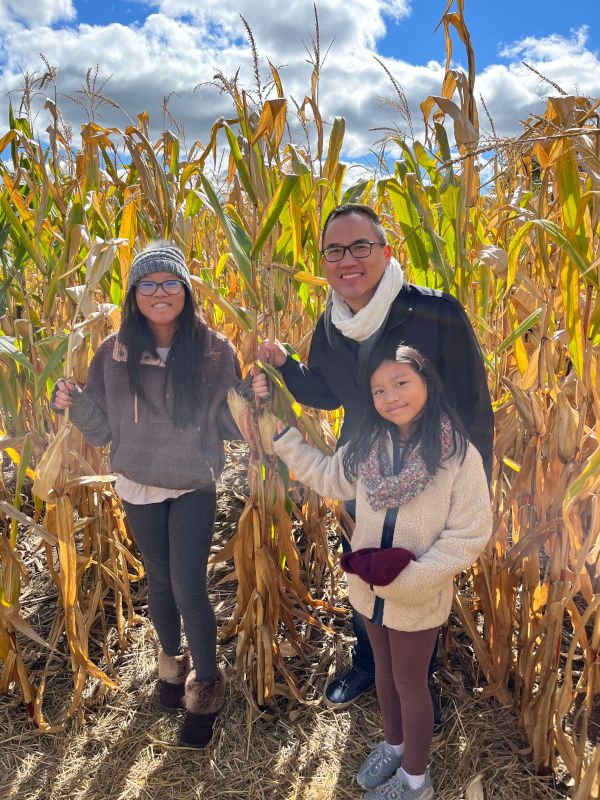 9 / 12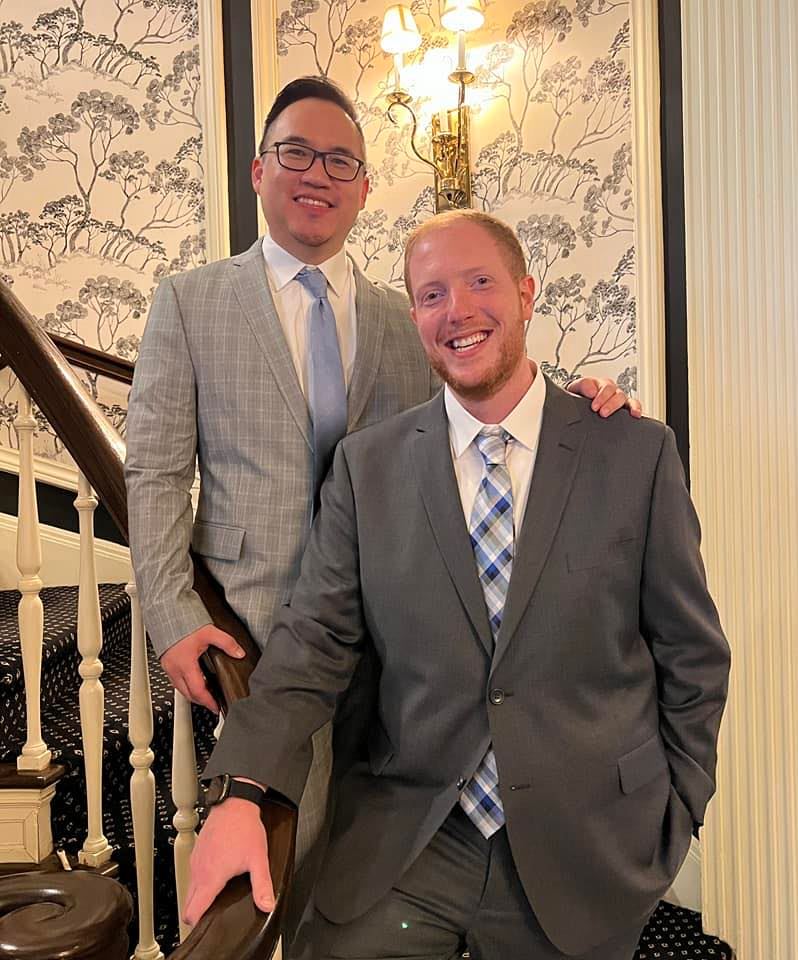 10 / 12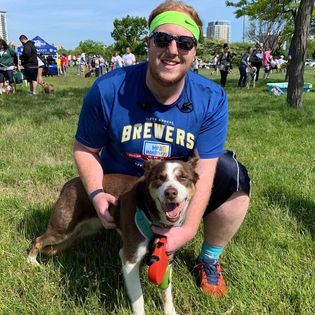 11 / 12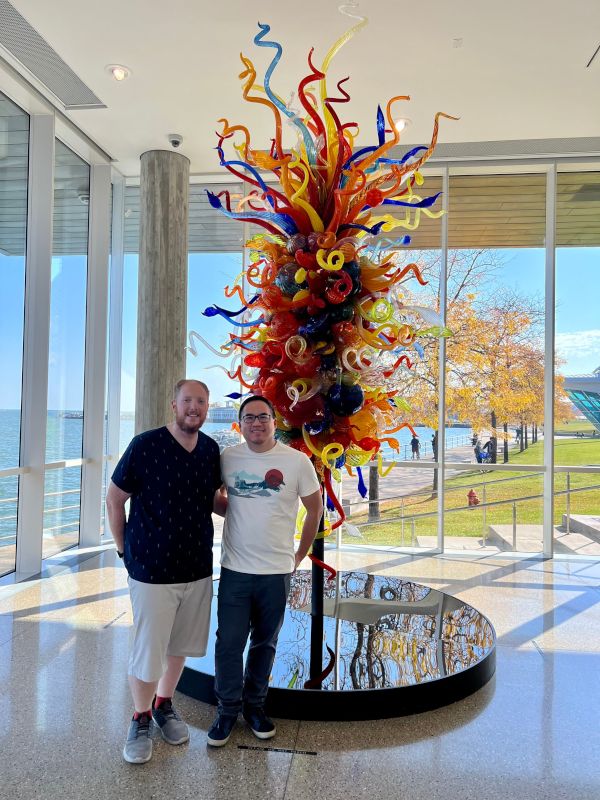 12 / 12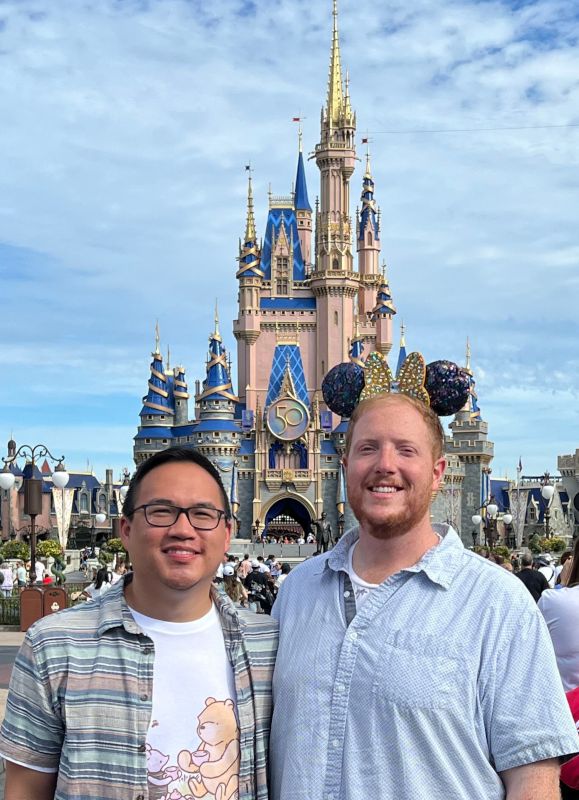 ❮
❯
Our House and Neighborhood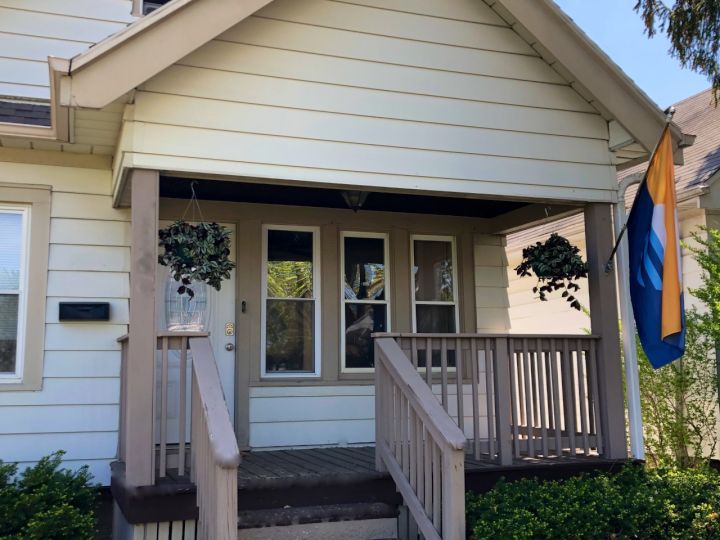 What we love most about our house is that it provides us with a cozy and comfortable space to entertain friends and family. We have had so much fun preparing our home for a little one and can't wait to see them run around the house and in our big backyard with our pups. We envision fun family game nights together, making yummy meals each night, and sharing walks to the park down the street from our house. We feel so lucky to have excellent schools nearby and friendly neighbors for a little one to play with. We also can't wait to celebrate the holidays together in our home and share in traditions like decorating Christmas cookies and searching for eggs during our epic Easter Egg Hunts. We are so excited for our home to be filled with the love of a child!
Josh's favorite area of the house would be the stairway on the way upstairs where his variety of indoor (and some outdoor for the winter) plants are currently growing.
Andy's favorite room in the house would be our living room which is his favorite place to relax and watch a movie.
Our Extended Families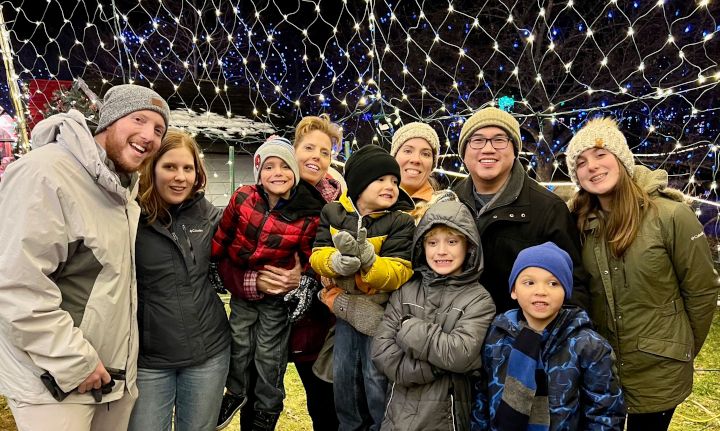 Josh's dad, Jim, stepmom, Denise, brother Dustin, and his girlfriend Aleah can't wait for us to be parents. His parents are thrilled to become grandparents and teach them everything they know. Dustin can't wait to become an uncle! We look forward to family trips together, spending time outside playing, and learning sports as a family!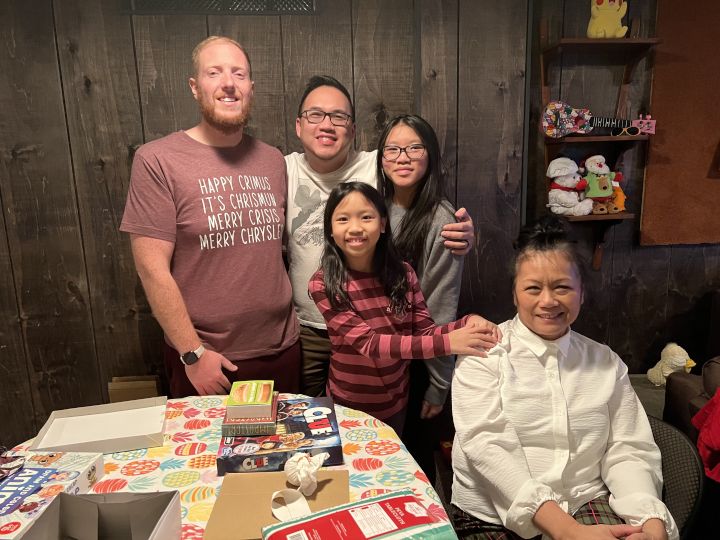 Josh's nephews, Thallious, Arias, Ciaran, and Luca are thrilled to have a new cousin join the family. They are so excited to teach the kiddo how to ride a bike and can't wait to make crafts together or jump around on the backyard trampoline. They are going to be the best big cousins!
Andy's sister Melissa and her husband, Bounlan, and their daughters Olivia and Isla are excited to welcome a new family member. Olivia and Isla can't wait to have a little cousin! We know there will be many special days playing at the park, and when our little one is older, they can't wait to do escape rooms together. They look forward to sharing their favorite meal pho and egg roll dinner!
Uncle Paul (Andy's brother) is excited to have another child in the family to do arts and crafts like slime making, candles, rock polishing, using resin molds, and STEM activities.
From Us to You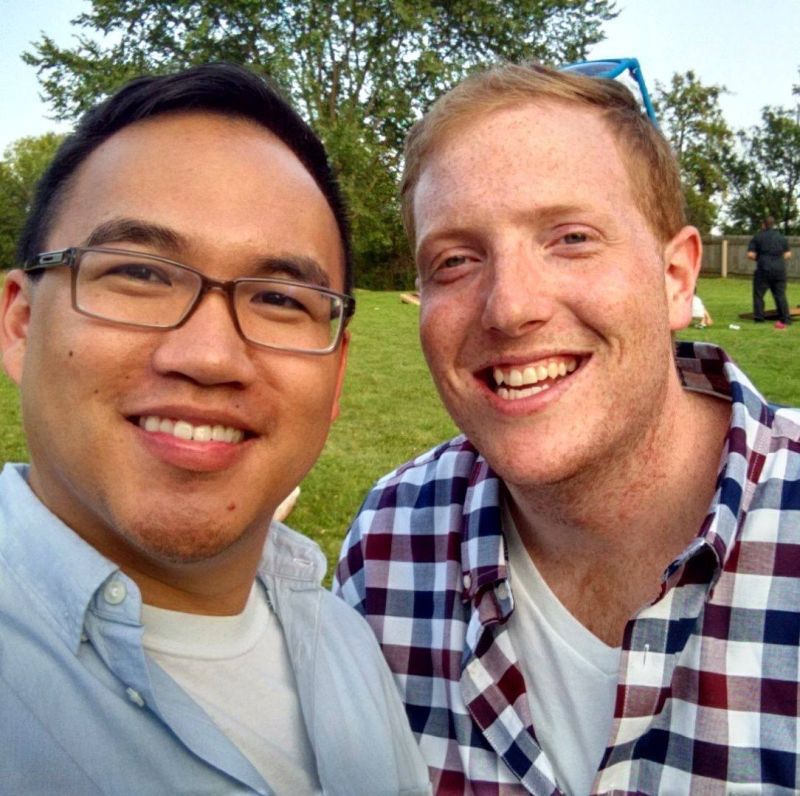 Hello,
We are Josh and Andy.
We want to start by expressing our deepest respect and admiration for you. We cannot begin to imagine the courage and strength it takes to make an adoption plan. We want you to know that we are grateful for this opportunity to share our story and express our hopes and dreams for the future. We understand that you are looking for a loving and stable home, and we want to assure you that we are committed to providing just that. Our home is filled with warmth, love, and laughter, and we have dreamed of growing our family through adoption for many years.
We cannot promise that our home will be perfect, but we can promise a commitment to nurturing the child's physical, emotional, and spiritual well-being. We believe in providing a safe and stable environment for the child to thrive, and we will work hard to ensure that the child has the best possible start in life.
We have been together for six years and married for three years. We have two dogs named Zoey and Juneau. Josh is a planner and likes to be organized while Andy is very fun-loving and goes with the flow.
We love to spend time in the kitchen cooking and baking together. We also love to try new restaurants and different cuisines our city has to offer. We enjoy playing board games, video games, going to festivals in the summer, sledding and skating in the winter, attending comic/anime conventions in the spring, traveling throughout the US, as well as taking part in local 5Ks (Andy) and half marathons (Josh).
We live in a suburb in Southeast Wisconsin. Only a block away from an elementary school that has a very large playground. There are several large parks with open fields and a small water park nearby. We have a nursery ready and our theme is pandas! We both come from large families who are just as excited as we are. They are ready to help babysit, care for, and love this child as we will.
Our adoption plan is flexible and will be as open or closed as you prefer. We are happy to send letters, photos, and video updates at a pace that's comfortable for you. Regardless of the openness that you choose, baby will grow up knowing that your adoption plan was made from a place of love.
We understand that this will be a new beginning for all of us, and it may take time for us to adjust to our new roles and routines. However, we are ready to put in the effort and work hard to create a positive and fulfilling family life that enriches the child.
We want to thank you from the bottom of our hearts for considering us as potential parents for the child. We know that this decision is not an easy one, and we want you to know that we will always hold you in the highest regard. If you choose us, we promise to honor your legacy and raise the child with the utmost love and care.
Josh & Andy
Favorites
Book
Harry Potter series
Something Like Summer
Cartoon
Angry Beavers
Avatar: The Last Airbender
Childhood Memory
Magic tricks
Childhood Toy
Model trains
Winnie the Pooh bear
Children's Book
The Very Hungry Caterpillar
Classic Movie
Airplane!
5th Element
Day of Week
Saturday
Saturday
Disney Movie
Lion King
Aladdin
Dream Car
Land Rover Discovery
Limousine with driver
Dream Job
Singer/Performer
Dream Vacation
Tour though Europe
Korea and/or Japan
Family Activity
Summer campfires
Going to movies
Flower / Plant
Tulips
Orchids
Form of Exercise
Running
Walking
Fruit
Raspberries
Strawberries
Holiday
Christmas
Christmas
Holiday Song
Merry Christmas - Ed Sheeran & Elton John
All I Want for Christmas is You
Holiday Tradition
Eating with family
Sharing potlucks with family
Ice Cream
Hot fudge sundae
Cookies & Cream
Junk Food
Candy/sweets
Chips
Leisure Activity
Playing video games
Listening to music
Memory with a Child
Annual Christmas cookie baking with nieces/nephews
Birth of nieces
Memory with Spouse
Wedding day
Water bottle fight spraying each other
Movie Munchie
Cookie dough candy bites
Popcorn
Movie Quote
"You know I don't like that Rose"
'So like, what are your guys' hopes and dreams?'
Musical
Lion King
The Waitress
Nursery Rhyme
Humpty Dumpty
Old McDonald
Olympic Event
Diving
Diving
Personal Hero
Stefani Germanotta
Quality about my Spouse
Laidback personality
Organizational planning
Restaurant
Taco Johns
Pho 777
Sandwich
Chipotle Cheese Steak
Bahn Mi
Song
Any Elton John song
Arise - Flyleaf
Sport to Play
Running
Bowling
Sport to Watch
Baseball
Football
Sports Team
Milwaukee Brewers
Green Bay Packers
Subject in School
Chemistry
Math
Superhero
Tom Holland's Spiderman
Wiccan
Thing to Cook
Any baked goods
Shrimp
Time of Day
Morning
Evening
Tradition
Easter Egg Hunt with nephews
TV Show
It's Always Sunny in Philadelphia
Game of Thrones
TV Show Character
Dr. John Carter - ER
Daenerys Targaryen
Type of Music
Almost all music
Pop/accoustic
Vacation Spot
New York City
Anywhere warm
Video Game
Civilization VI
Elden Ring
Get in Touch
Provide more information, so American Adoptions can connect you with this family.
---