1-800-ADOPTION
Thank you for viewing our profile
If you would like to learn more about us, please call 1-800-ADOPTION (2367846), fill out the form at the bottom of our on-line profile page, or email us at bp_information@americanadoptions.com.
To revisit our on-line profile page and view our profile video at American Adoptions, simply use your mobile phone to scan the QR code on the right. We are looking forward to hearing from you!
Jeremy & Jenna
Prior to and since our marriage 5 years ago, we constantly discussed the dream of the children we would have, the parents we would be, and the loving family we would create. Although we have not been blessed with children of our own, we want to open our home and our hearts to be loving parents to children. Our hearts yearn for this after many years of preparation.
About Us
Job
Department Manager
Physician
Education
Bachelor's Degree in Communications/Art
Doctor of Osteopathic Medicine
Relationship
Legally Married
Our Leisure Time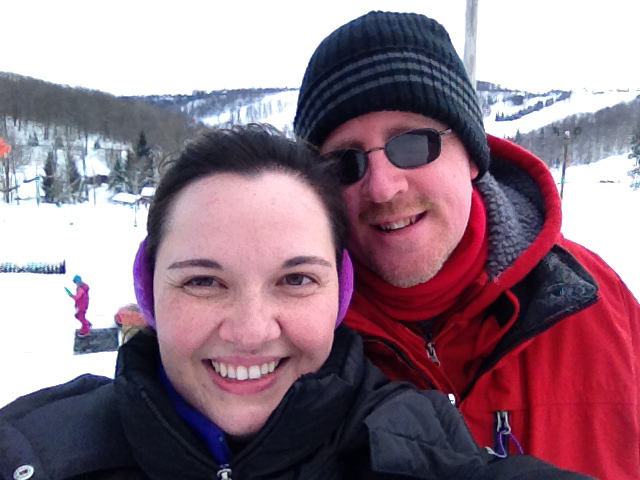 We are both very artistic. Jenna loves to design and to personalize our home. She likes to refinish furniture, paint, scrapbook, and create other crafts as gifts for family. Jeremy is talented at drawing and enjoys taking photos that capture our time spent together.
Jeremy also is a kid at heart, and he loves to collect transformers, specifically Optimus Prime, a heroic character from his childhood. Growing up Jenna collected ceramic dolls. This hobby was shared and treasured by her and her mother. We hope to share our hobbies and collections with future children if they are interested in doing so.
We also enjoy activities such as mini-golf, bowling, basketball, biking, kayaking, hiking and swimming. In addition, we just enjoy taking a leisurely walk, cooking together, enjoying a good meal, and relaxing while we watch a favorite show (such as Big Bang Theory) or movie (such as the Avengers or Star Wars.)
We can't wait to enjoy some of these activities with our future child/children. We also are excited to find new activities to enjoy together as a family.
What It Means to Become Parents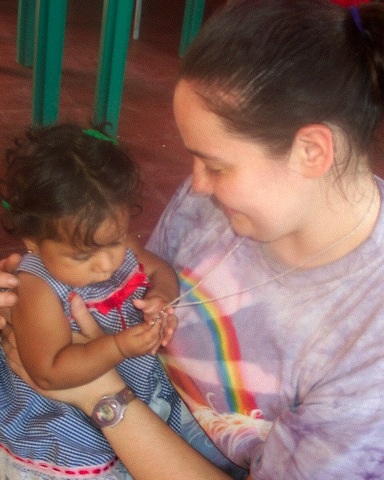 Being a parent means everything to us both. We can't wait for the day when a child will call us mommy and daddy. We know that being a parent is the toughest, but most rewarding job that there is. We have learned this from our own parents who were always there for us no matter what the circumstance. Now we hope to have the opportunity to assure our children will have every opportunity in life, and that they will grow knowing how truly loved they are.
In addition to being called mommy and daddy, we expect to enjoy so many moments with our children, such as:
Reading to our child and tucking them into bed nightly with a lullaby and evening prayers
Waking to our child/children crawling into our bed in the morning
Going for daily walks: first in their stroller and later with them holding our hands
Holding our child on our lap while watching a Disney movie and eating popcorn
Going out as a family for mini golf and ice cream
Pushing them on a swing at the local playground
And the list goes on…
Our Life Priorities
Family is first and foremost in our life. No matter how busy we get, we never forget our families. If they need us, we are there, as we know they are and have always been there for us. In addition to our family, our religion, work-life balance and our home and pets are of great priority for us.
We are Christian. We pray and attend mass together. We hope to continue to do this as a family with our child/future children. We also want to teach our child/children the importance of self-care. We want them to lead happy, healthy lives. We want that to be their success in life. We just want them to be proud, knowing that they did their best, were honorable and respectable individuals, good citizens, and earth stewards. We will teach them to appreciate and to care for the blessings they are given.
Photos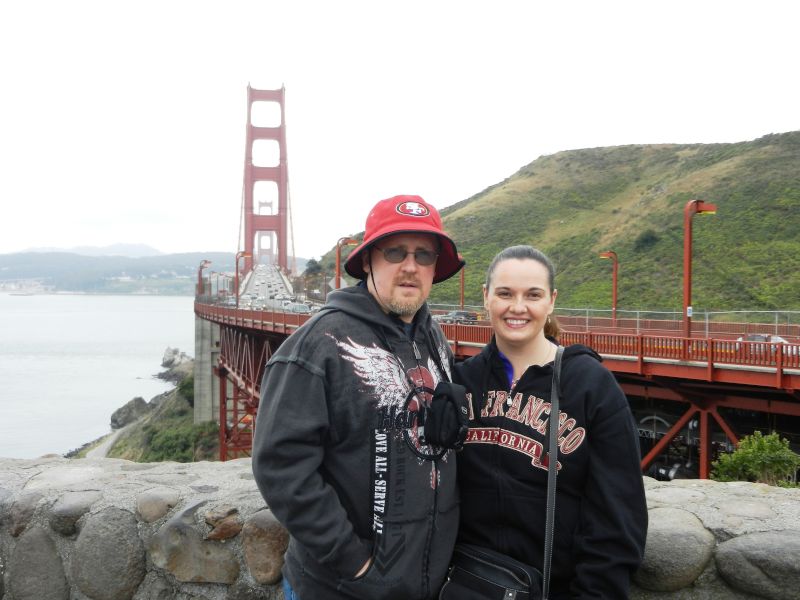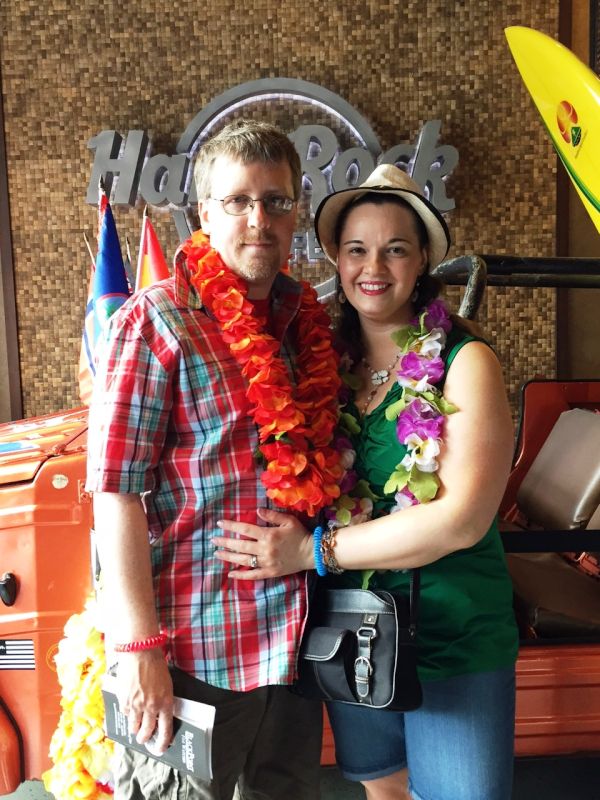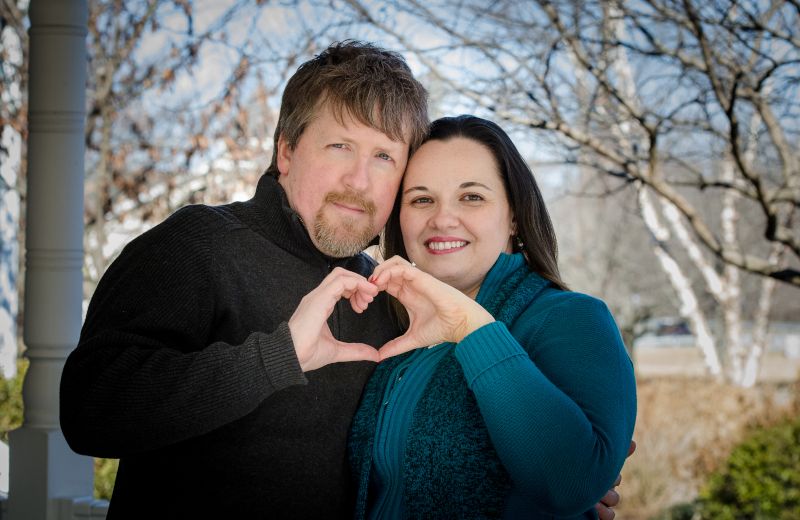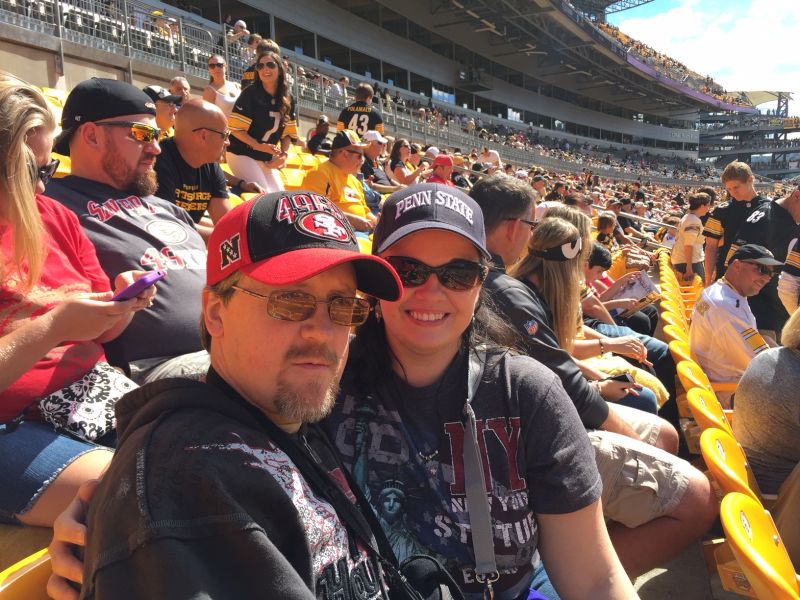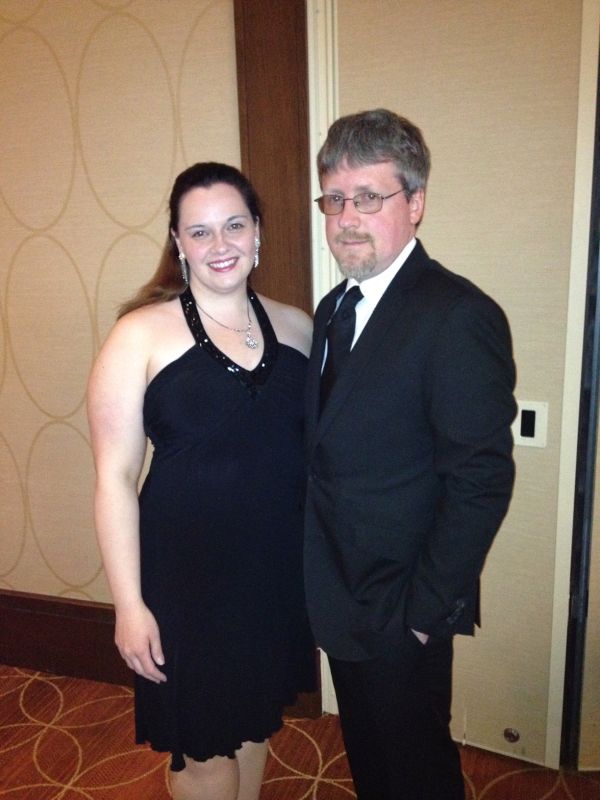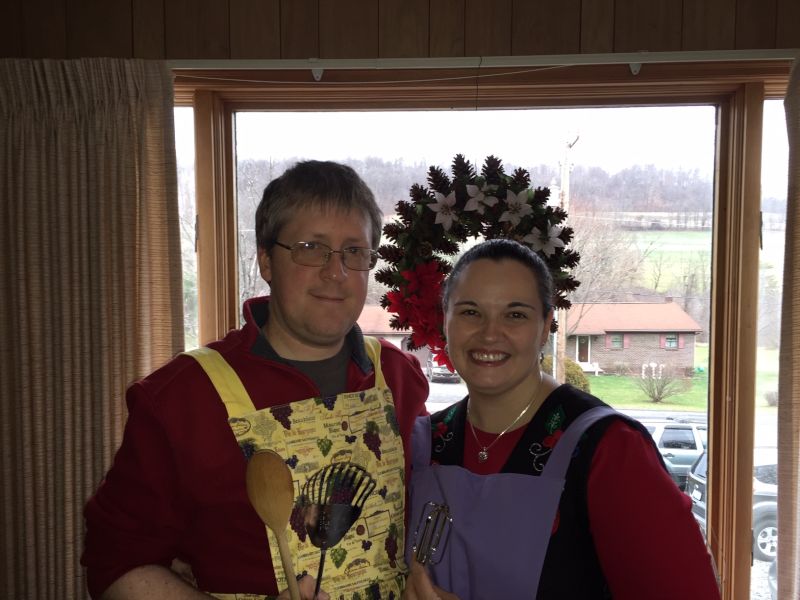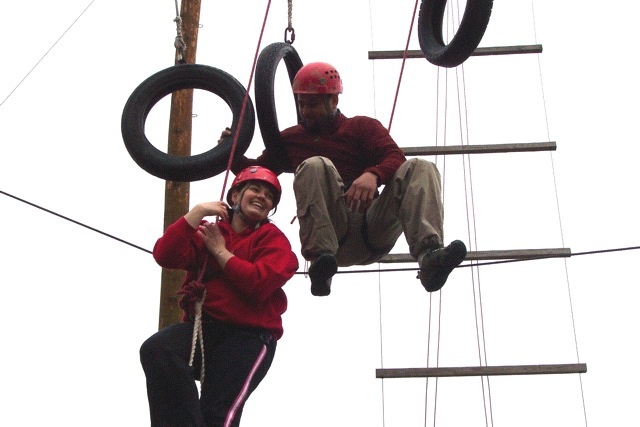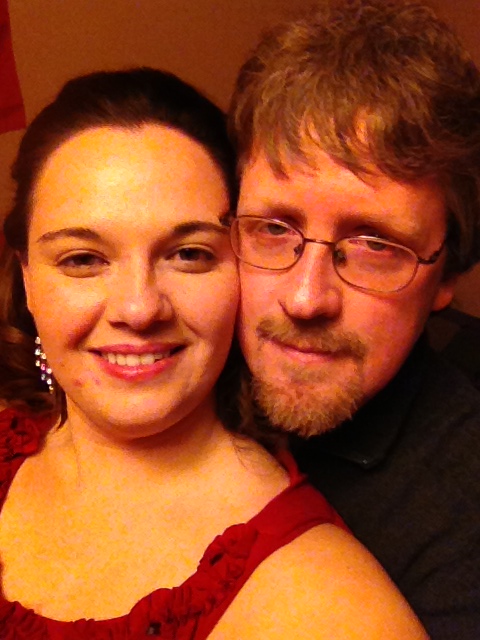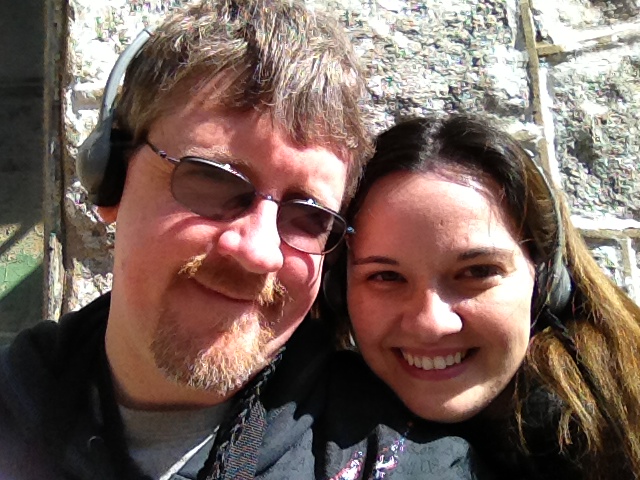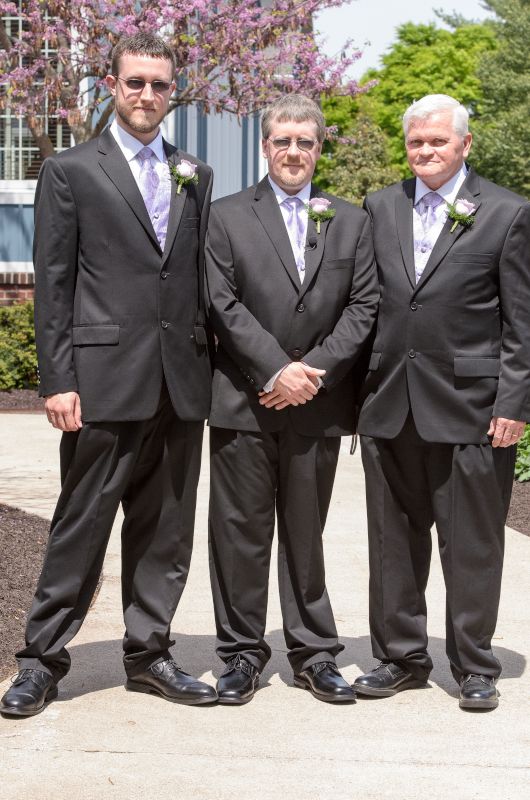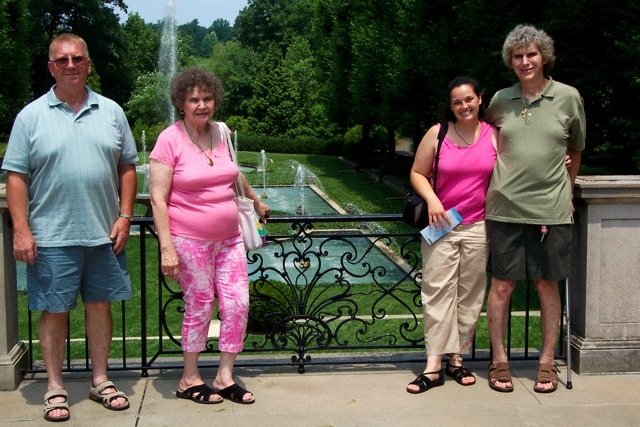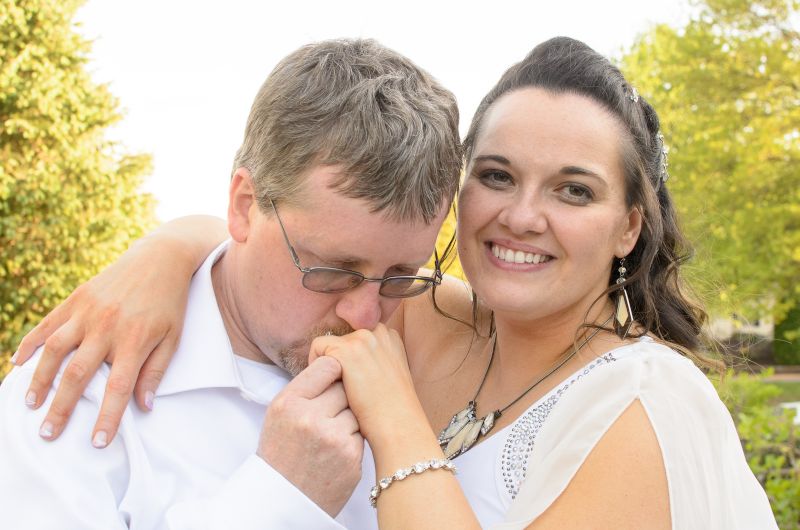 ×
1 / 12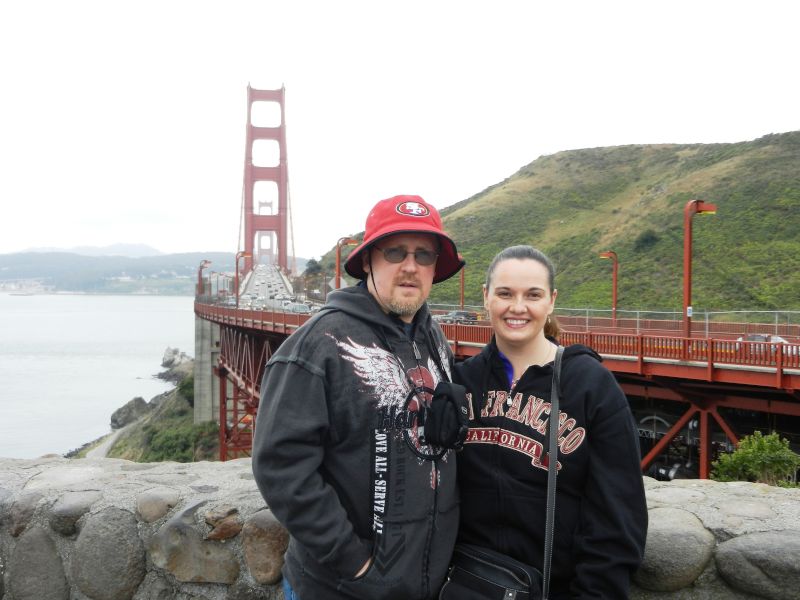 2 / 12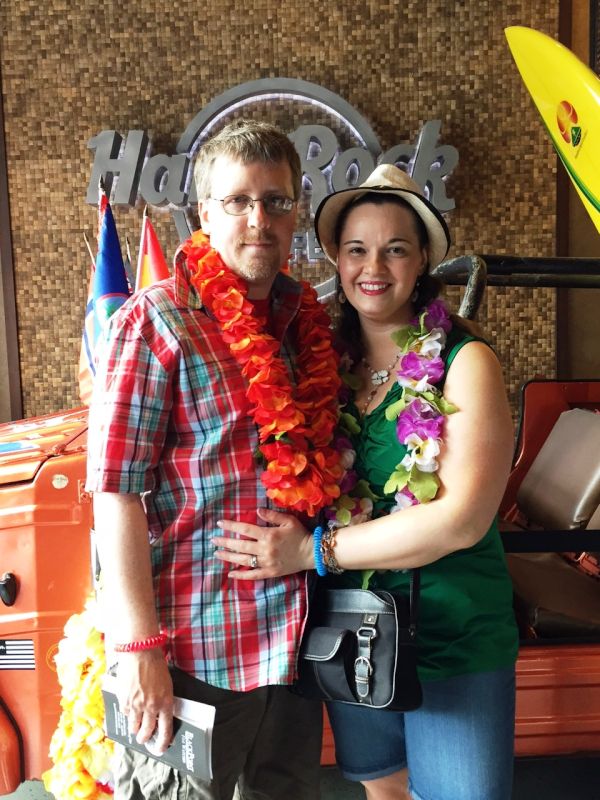 3 / 12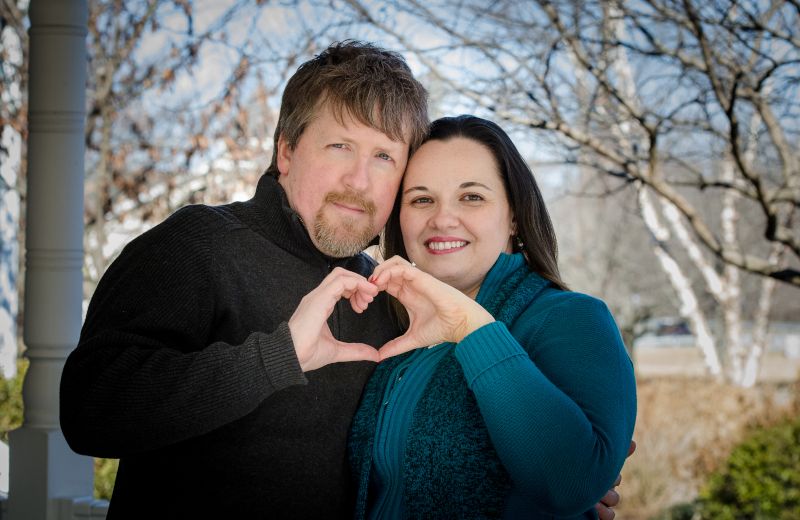 4 / 12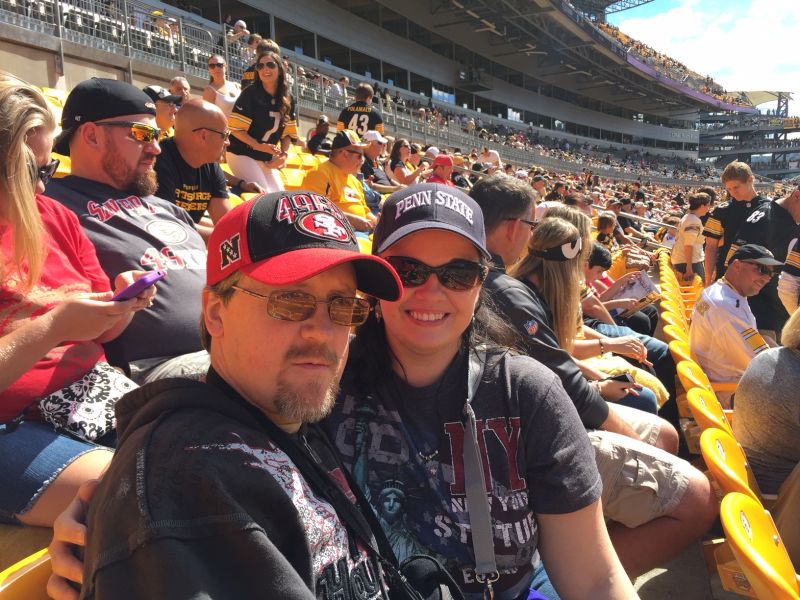 5 / 12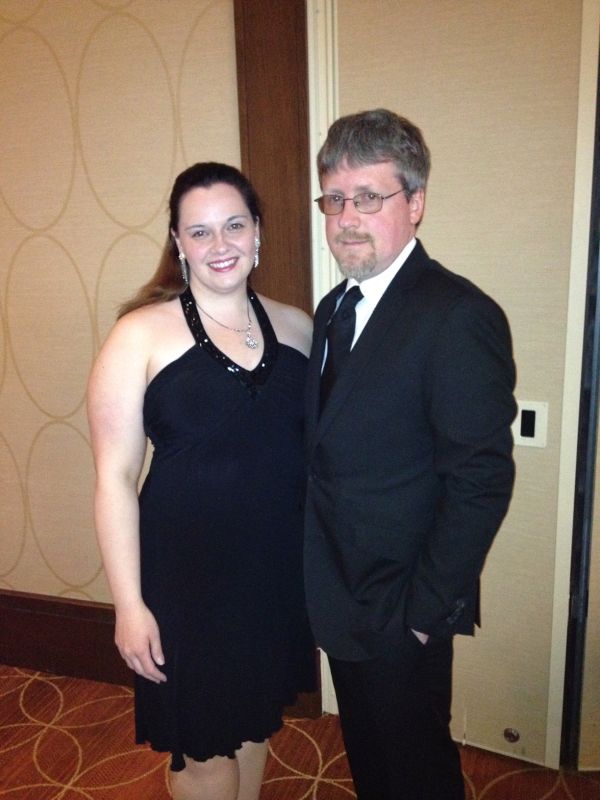 6 / 12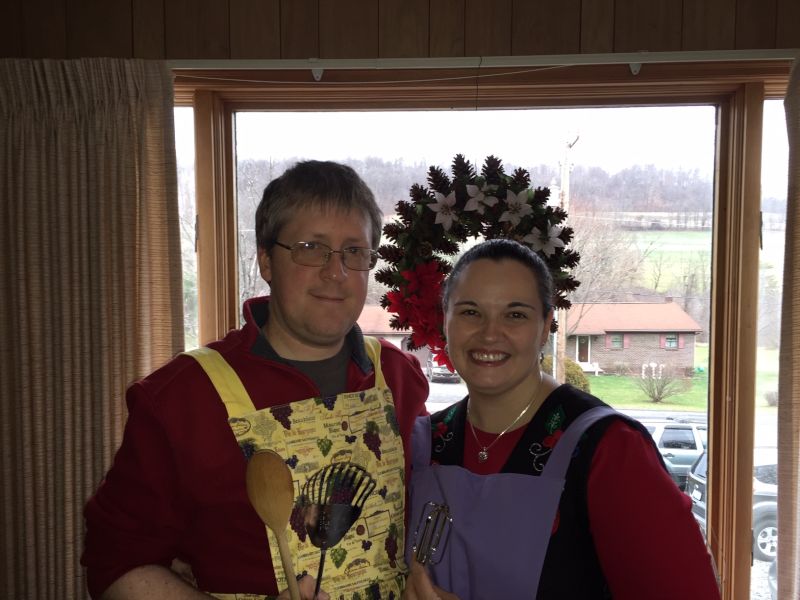 7 / 12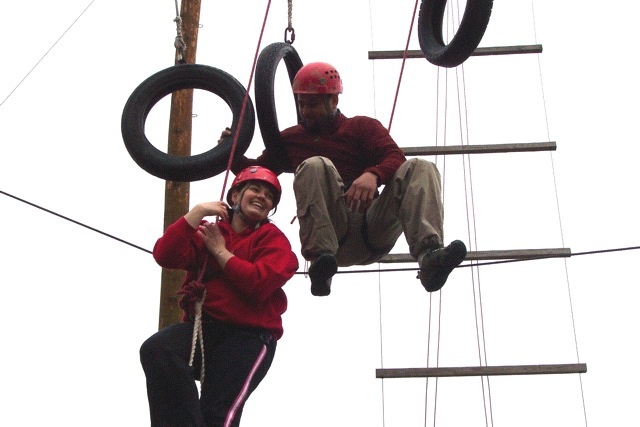 8 / 12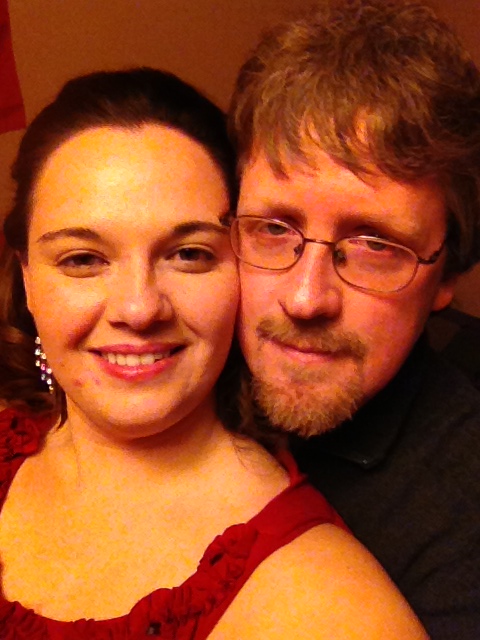 9 / 12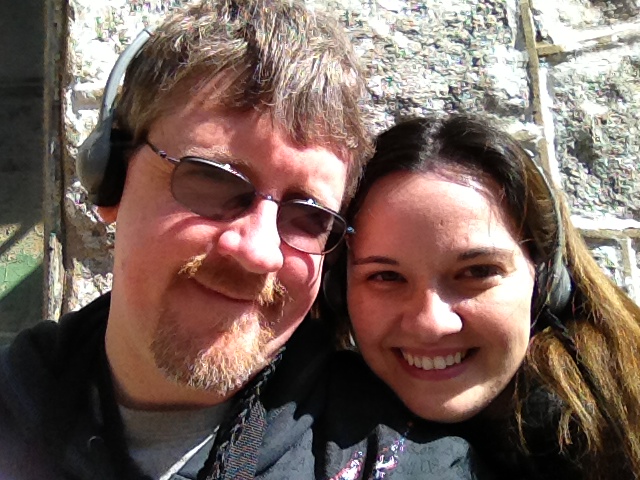 10 / 12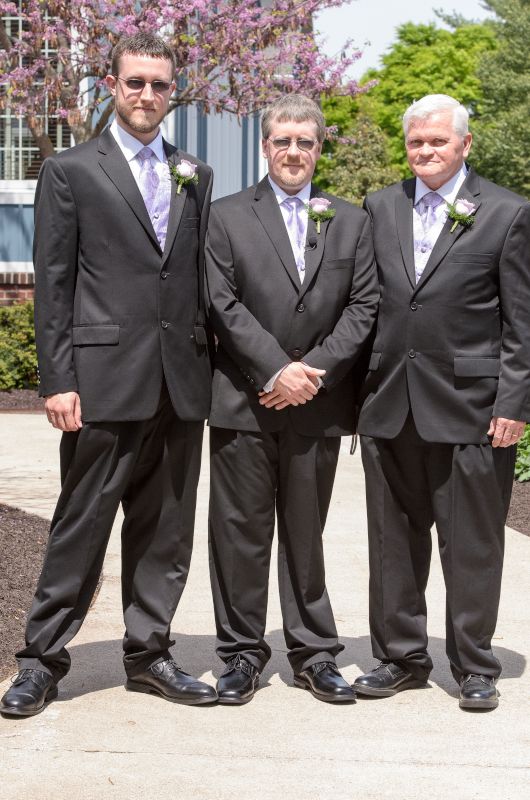 11 / 12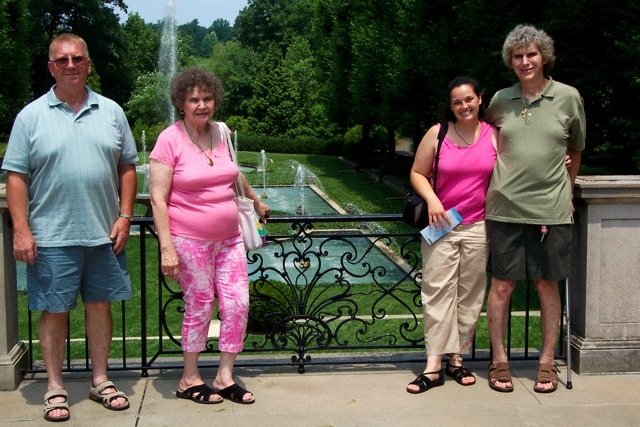 12 / 12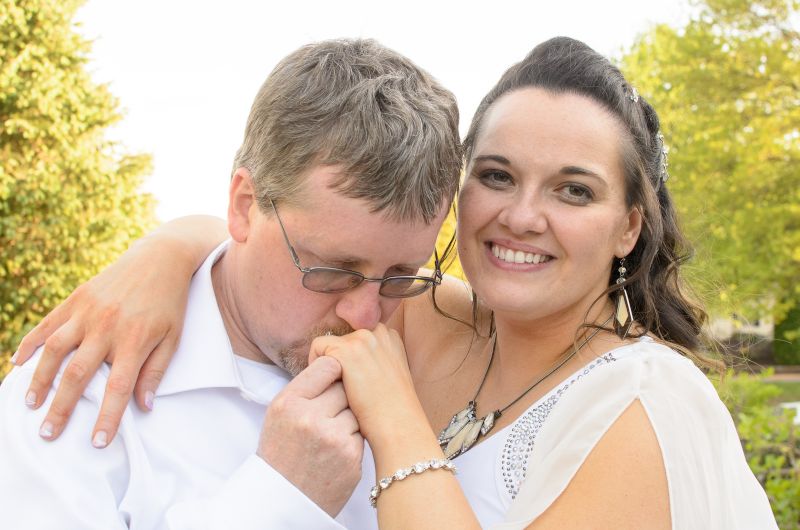 ❮
❯
Our House and Neighborhood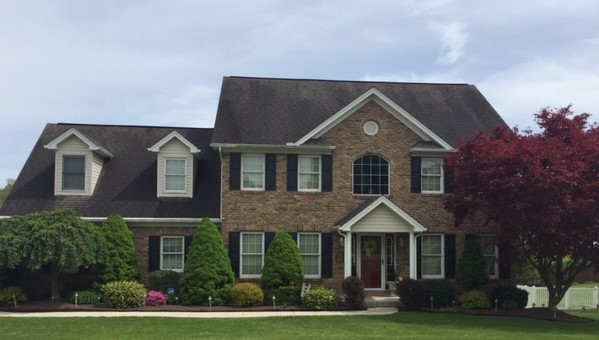 We live in a small, suburban community in western Pennsylvania. We chose our home due to its safe neighborhood and close proximity to three great schools. We fell in love with our home the day we walked in and envisioned living there with our future children. Our home has five bedrooms and 3 and 1/2 bathrooms with room to grow. Despite being large enough, it is very cozy and personalized.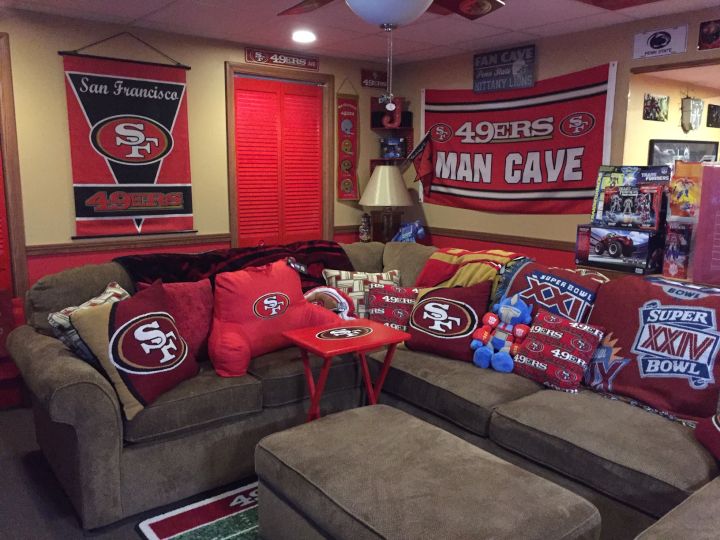 Throughout the last five years, while struggling with infertility, we created a nursery room with light green walls and a teddy bear theme, for any baby boy or girl to call their own. We also have a play area in our family room that we created with a little kitchen-set and children's activity table. This idea spun from a kitchen cupboard that Jeremy's grandfather had crafted over 50 years ago. It was donated to us by Jeremy's mom and grandmother when they learned of our plans to adopt. Jenna refinished the cabinet and created a kitchen set and table to match.
Our home also has a "family cave" for family movie and game nights and a large fenced back yard to play catch or soccer together.
Several of our neighbors have young children and the school bus stops at our front yard. Our area is known for flea markets and festivals. There is much to do and to discover. During the fall, the trees surrounding our home are multicolored, while in the spring they are covered with beautiful blooms.
Our Extended Families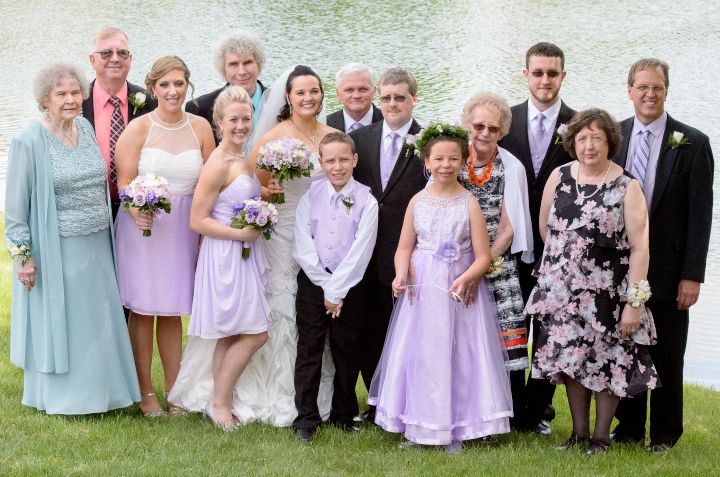 One thing that all of our family members enjoy is getting together to enjoy a great holiday meal. Christmas is a very special holiday. We spend Christmas eve with Jenna's family and then spend Christmas day with Jeremy's family. Jenna's family lives in northeastern Pennsylvania. Her family includes her dad, auntie and uncle. She is an only child and her mom died when she was twelve, so she has a very intimate family. Her aunt and uncle are her Godparents. They have been there for her since she was born. Her grandmother also passed away a few years ago, but every Christmas Eve we enjoy her family traditions of dinner, candle-lit mass, and then exchanging of gifts while enjoying Jenna's Christmas cookies (her mom and Nana's recipes).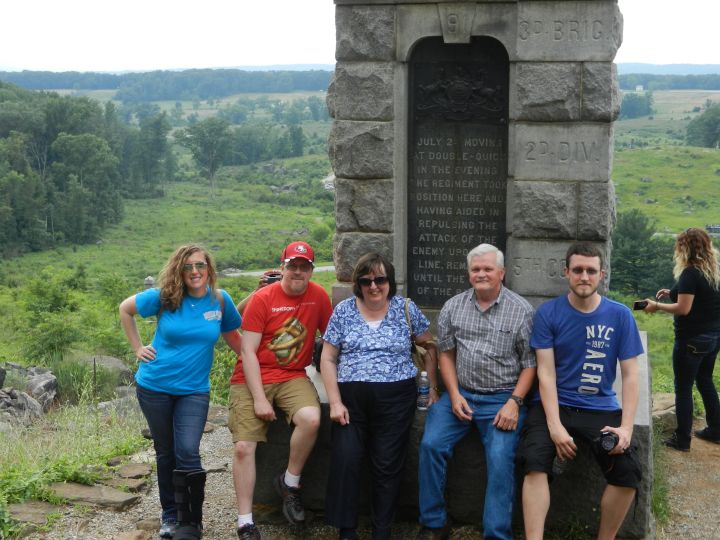 The following morning, we wake and prepare breakfast together for Jenna's family prior to traveling to central Pennsylvania where Jeremy's mom, dad, brother, sister, and grandmother live. Jeremy has a larger family and about 30 people travel to be together for Christmas day dinner at his grandmother's home. This includes aunts, uncles, and cousins. It is a relaxed day to just enjoy each other's company and a great meal that everyone contributes to. After dinner some watch a holiday movie, others play card games or some color with the children who are present.
Our family as a whole is very excited to soon welcome our adopted child into these holiday gatherings and traditions.
From Us to You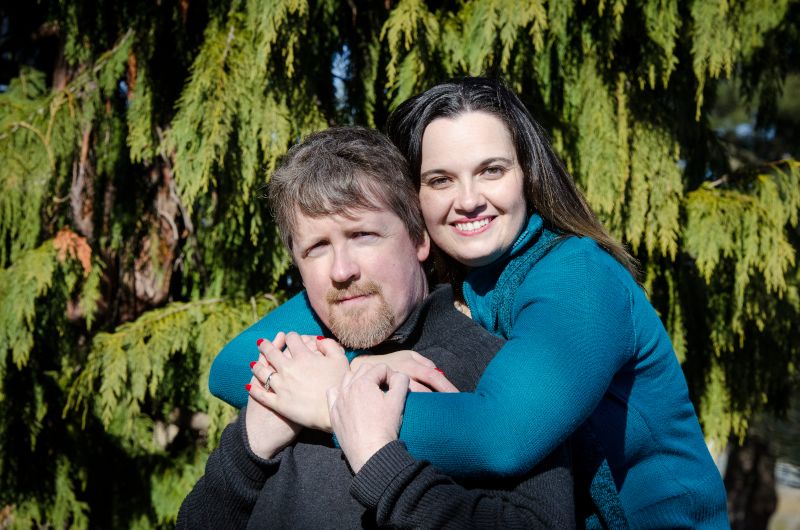 It's hard to believe, but we recently celebrated our fifth wedding anniversary and the seventh anniversary of our first date. May is a very special month for us, since we celebrate both of these major milestones. The time has flown by since the first day we met for dinner and bowling. On that date we enjoyed great food and even greater company. The most memorable part for us both was after the final game we bowled. We walked out to the parking lot and stood in front of our cars talking for over an hour. The conversation just flowed naturally. Neither of us wanted the date to end, and we were both excited for the next date to follow. We were also hopeful of starting a relationship. We both had yearned for that special someone for many years.
Throughout the first two years of our relationship, pre-marriage, we constantly dreamt about having a family of our own. We both hoped to have at least two children. At our wedding, we wrote personal vows to each other. Our vows contained future promises of the mom and dad we would be to a child or to children, "if we were so blessed." From the day we wed, we did not stop thinking about this life-long goal, and we continued to try to grow our family. Unfortunately, we struggled with infertility, and for years it seemed that we would never be blessed with children of our own. We experienced grief and loss each month that pregnancy did not occur. We sought other options including fertility treatments and counsel regarding adoption and foster adoption. During these years we grew together as a married couple. We supported one another through the ups and downs and communicated our hopes, fears, and wants. No matter what, we wanted to be loving parents. We also turned to our support system through these trying times and our network of family and friends grew. Although we struggled during our first five years as a married couple, looking back we realize maybe that was the "blessing" we were to receive. This blessing taught us many lessons. It taught us the true meaning of being there for one another "in good times and bad." It also taught us the true meaning of family: those who came together united in love no matter if related by blood or by shared experience.
We realize now that our previous journey to parenthood was just the beginning. We are so excited to adopt and to share our hearts and our home with a child who will be our own.
We truly only know our individual struggle of infertility. We may never truly understand what this struggle is like for you as a birth mother or father. As a physician, Jenna has worked with many families who lacked resources and support. She worked with women who feared pregnancy as a result. She has witnessed the strength of these women and of their families as they did everything possible and necessary to make sure their baby was cared for to the best of their ability. As a result, we can empathize, but we can never know what it is like to walk in your shoes.
We hope to be able to share in your journey with you. If you select us as adoptive parents, we hope that we can provide you with our support. We promise to give your/our child a happy and loving home with two parents who will love him or her with all of our hearts and with extended family who will do the same.
We also want you to become a member of our extended family, if you so choose. We really hope to stay in touch throughout our/your child's life. We want to share photos and letters. We also hope to visit with you. We want our/your child to know where he or she came from and what loving birth parents he or she has, to have unselfishly chosen adoption.
With love,
Jeremy & Jenna
Favorites
Actor
Tom Hanks
Leonardo DiCaprio
Actress
Sandra Bullock
Emma Stone
Author
Jack London
Nicholas Sparks
Book
White Fang
"You are Enough"
Candy Bar
Dark chocolate Reeces peanut butter cups
Mr. Goodbar
Childhood Memory
Playing little league baseball
camping with my family
Childhood Toy
G.I. Joe action figures
"Doggie" my favorite stuffed animal as a child
Children's Book
Cat in the Hat
The Ugly Duckling
City
New York City
New York City
Classic Movie
Rain Man
Sound of Music
Day of Week
Saturday
Saturday
Dessert
Peach Cobbler
Cherry cheesecake
Disney Movie
The Lion King
Beauty and the Beast
Dream Car
Ford Mustang
Honda CRV
Dream Job
Sports Broadcaster
Marine biologist working with whales and dolphins at Sea World
Dream Vacation
Europe
Australia
Family Activity
Family meals together
Kayaking
Form of Exercise
Bicycling
hip hop dance
Game
Checkers
Monopoly (played with my mom any night their was a power outage/our own tradition)
Hobby
Collecting transformers (Optimus Prime)
Arts and crafts
Holiday Song
We Three Kings
"Away in a manger"
Holiday Tradition
Exchanging gifts
Easter egg hunt as a child
Ice Cream
Mint chocolate chip
Oreo Mint Chip
Junk Food
Tasty cakes
Sour Cream and Onion potato chips
Leisure Activity
Watching movies
Lying on a raft/floating in a pool
Magazine
Reader's Digest
Woman's Day
Memory with a Child
Playing with my younger brother
Pumpkin carving with the foster children I previously worked with
Memory with Spouse
Our first date
Our first dance as a married couple at our wedding
Movie
Star Wars: Return of the Jedi
Avatar
Movie Munchie
Popcorn with extra butter
Nachos with cheese
Movie Quote
"May the Force be with you" (Star Wars)
"Just keep swimming" (Dory from Finding Nemo)
Movie Type
Action/Suspense
Romantic comedy
Musical
The Greatest Showman
Forever Plaid
Musical Group
Shinedown
Nickelback
Nursery Rhyme
Hey Diddle Diddle
Twinkle, Twinkle, Little Star
Olympic Event
Ice Hockey
Figure skating
Personal Hero
Abraham Lincoln
My mom
Play
Romeo and Juliet
Romeo and Juliet
Poet
Edgar Allen Poe
Robert Frost
Quality about my Spouse
Unselfishness
Fun-loving and empathetic
Quote
"A man who stands for nothing will fall for anything." (Malcolm X)
"If your mind perceives it and your heart belives it, then you will acheive it."
Restaurant
Olive Garden
Panda Express
Sandwich
Cheesesteak
Jimmy John's Cubano
Scripture
Psalm 23
John 10: 11-18 (The Good Shepherd)
Shopping Store
Target
Hobby Lobby
Song
"How Did You Love" (Shinedown)
Feels like Home (our wedding song)
Sport to Play
Ping Pong
Basketball
Sport to Watch
Football
Football
Sports Star
Michael Jordan
Kobe Bryant
Sports Team
SanFrancisco 49ers
SF 49ers
Subject in School
History
Studio Art
Superhero
Batman
Wonder Woman
Thing to Cook
Cheesesteaks
My nana's beef stew
Tradition
Thanksgiving meal at Grandma's
Christmas Eve candle light mass, aftermass celebration, and gifts with family
TV Show
Knight Rider
Big Bang Theory
TV Show Character
Cosmo Kramer of Seinfeld
Leonard of Big Bang
Vacation Spot
Hawaii
Hawaii (Maui)
Video Game
Galaga
Sonic the Hedgehog