1-800-ADOPTION
Thank you for viewing our profile
If you would like to learn more about us, please call 1-800-ADOPTION (2367846), fill out the form at the bottom of our on-line profile page, or email us at bp_information@americanadoptions.com.
To revisit our on-line profile page and view our profile video at American Adoptions, simply use your mobile phone to scan the QR code on the right. We are looking forward to hearing from you!
Josh & Ashley
Thank you from the bottom of our hearts for taking the time to review our profile. We believe that adoption is a gift and are excited to expand our family in this way. Any child adopted by us will grow up surrounded by unconditional love & lots of laughter. We are excited to embark on this journey and hope that you seriously consider choosing us.
About Us
Job
Store Manager
Research Assistant
Education
Bachelor's Degree in Biblical Studies
Bachelor's Degree in Biomedical Engineering
Relationship
Legally Married
What Makes Us Unique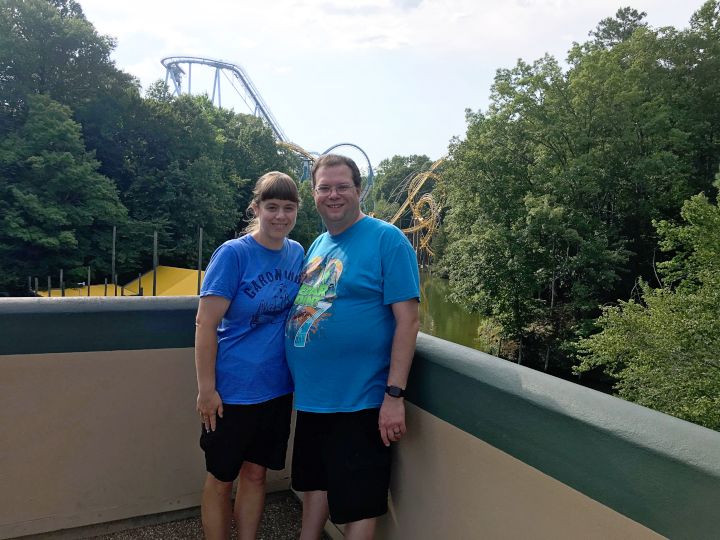 We absolutely love roller coasters! We are lucky enough to live in the same city as a big amusement park that has many of them. We are season pass holders there so we spend quite a bit of time there. We also live within a few hours of about five other amusement parks. So, we spend a lot of our travel time traveling to various amusement parks to ride as many coasters as possible. It's always exciting when we get to ride a famous one. We look forward to one day bringing our child along with us as we travel to amusement parks all over the continent.
Another unique thing about us is that we collect nutcrackers. We have an entire room in our house that is known only as "The Nutcracker Room" to our family and it is lined with cases full of nutcrackers. It's a big attraction for any children that come to visit us. During the holidays, that room also houses our Christmas tree. We also host a big party at the beginning of December each year to show them off and kick off the Christmas season with a holiday dessert contest.
It was actually quite amusing early in our relationship when we realized that we had both grown up collecting nutcrackers. Ashley started because she became fascinated by the Nutcracker ballet as a child. Josh started because his grandfather was a collector. When we married, we merged our collections into one and it has continued to grow as the years have gone by. We recently purchased number five hundred.
Our Pups, Blossom & Bella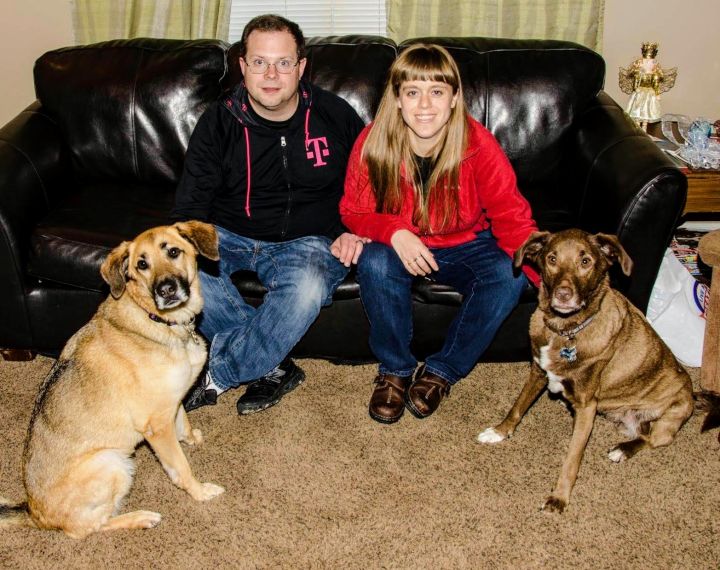 We have adopted two rescue dogs. They are a very central part of our lives as we spend a lot of time hanging out as a family. They provide us with many hours of fun, love, and laughter. Ashley grew up around dogs and always wanted to have her own. Josh had never had a dog before. Blossom was only three months old when we adopted her, so it was a real learning experience for Josh. He learned that watch the puppy means watch what the puppy's mouth is doing. But our Blossom can win over anyone with her gentle and goofy manner.
About two years later, we adopted Bella at the age of nine months. Bella had a rough beginning to life and was mistreated by her original owners. It was a real bonding experience for us as a couple working with Bella, helping her to become the playful and loving dog she is today. We love to spend our evenings cuddling on the couch with our girls or taking them to do various dog friendly events around town like doggy ice cream night. We would love to add a child to our family time and we know our girls would welcome the addition, too.
Why We Chose Adoption
We knew from very early in our relationship that we both wanted to become parents. Eventually, we got married and started trying to conceive naturally. It became clear after a while that this was not going to happen for us. We then spent several years trying various fertility treatments, which became very tiresome as well as fruitless. We discussed our options at that point and realized that we both still had a strong desire to become parents. We knew then that adoption would be the perfect fit for us.
We plan to start discussing our child's adoption with them from the moment we bring them home, even before they can understand what we are talking about. We want them to grow up with this topic being a normal discussion in their life, While we will have to keep it age appropriate as the child grows, we never want them to be afraid to ask questions or express their feelings about this topic. We also want them to be able to know where they came from as we know they will have a natural curiosity about their origins as all people do. We will also tell them how excited and thankful we are that they came into our lives and how much better our lives are because they are here.
Photos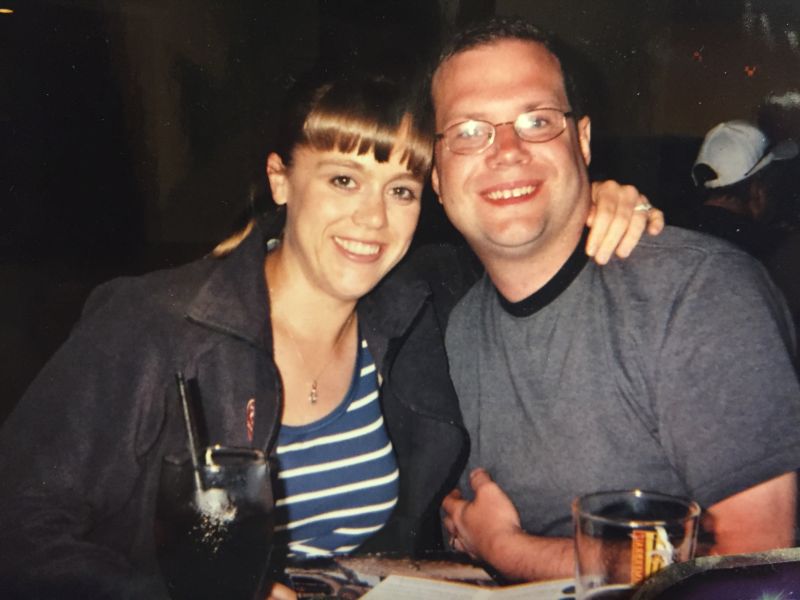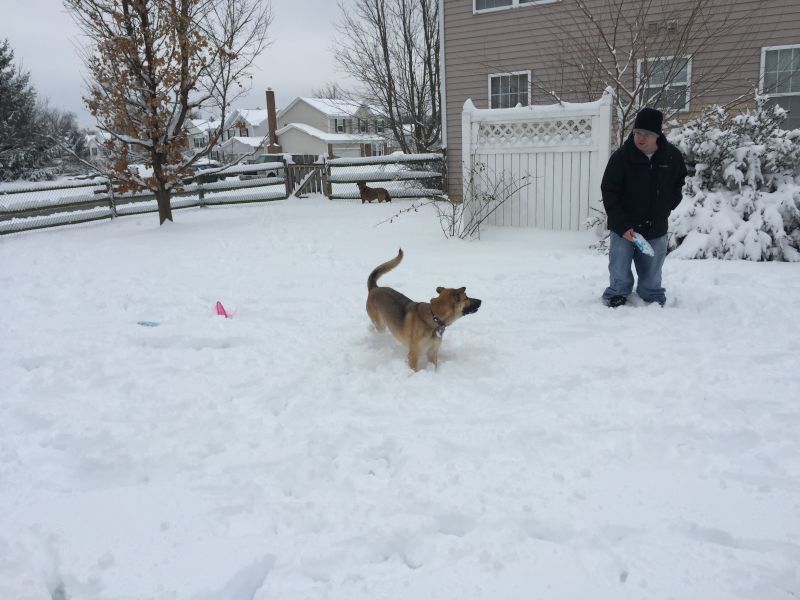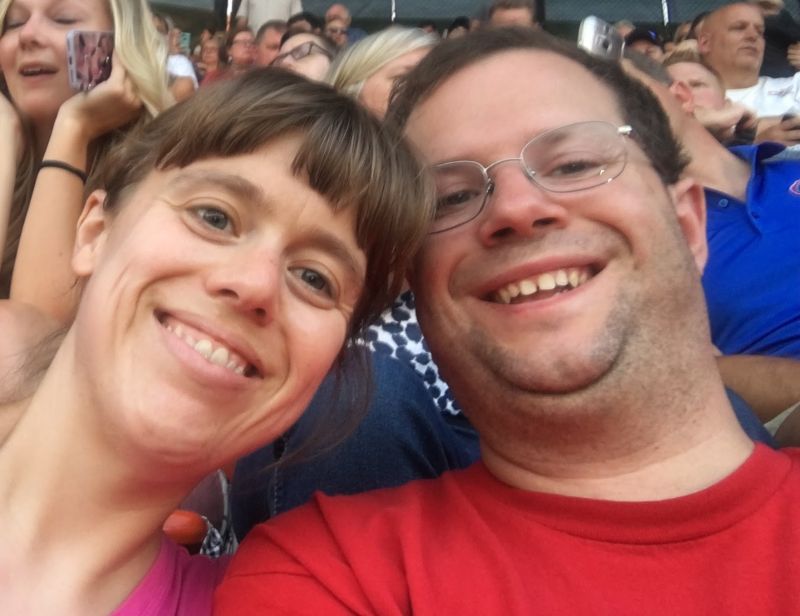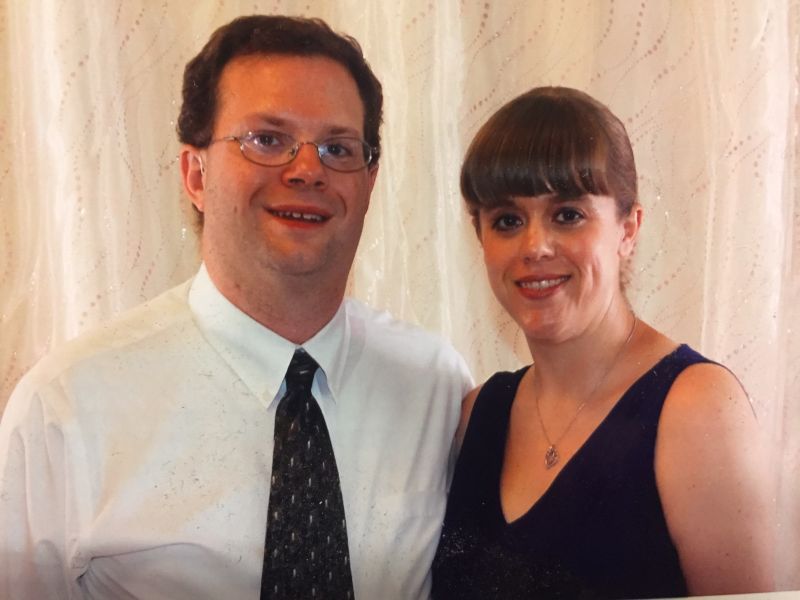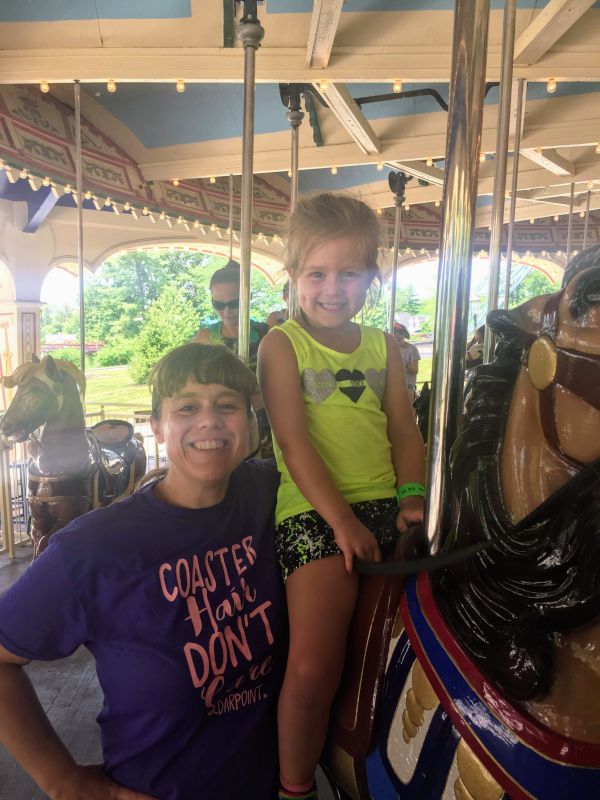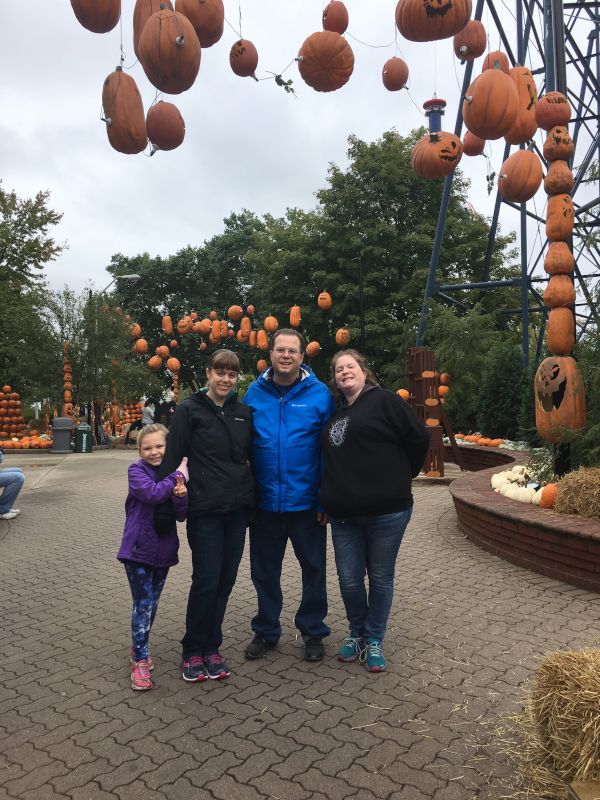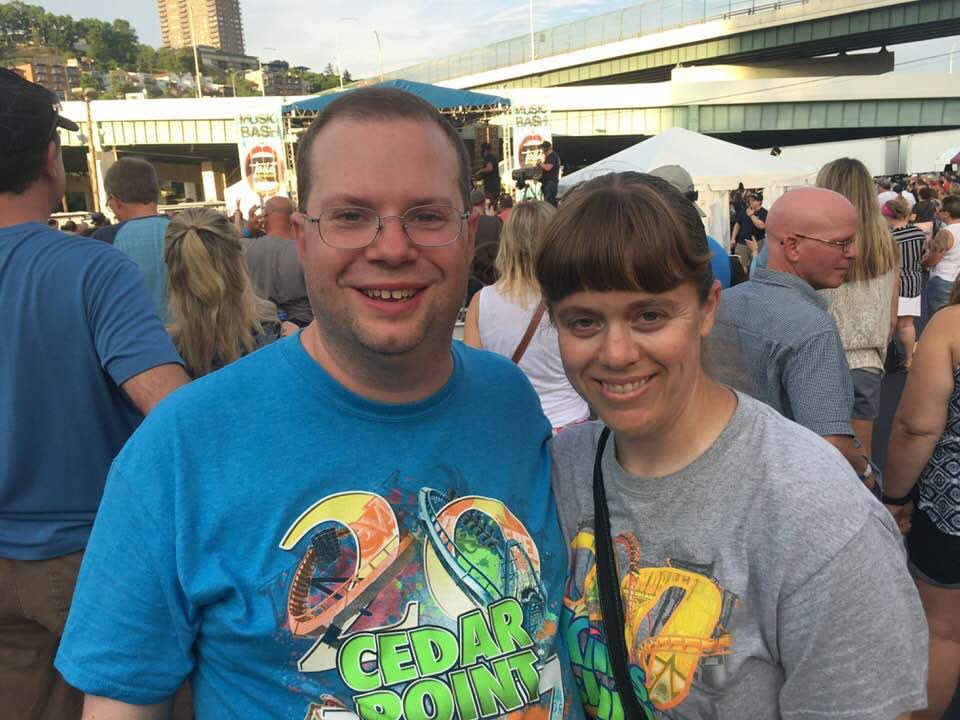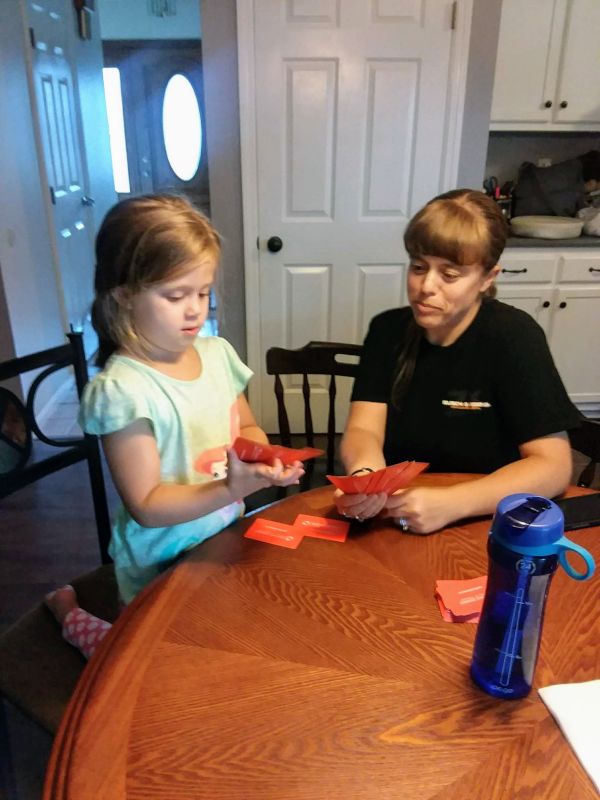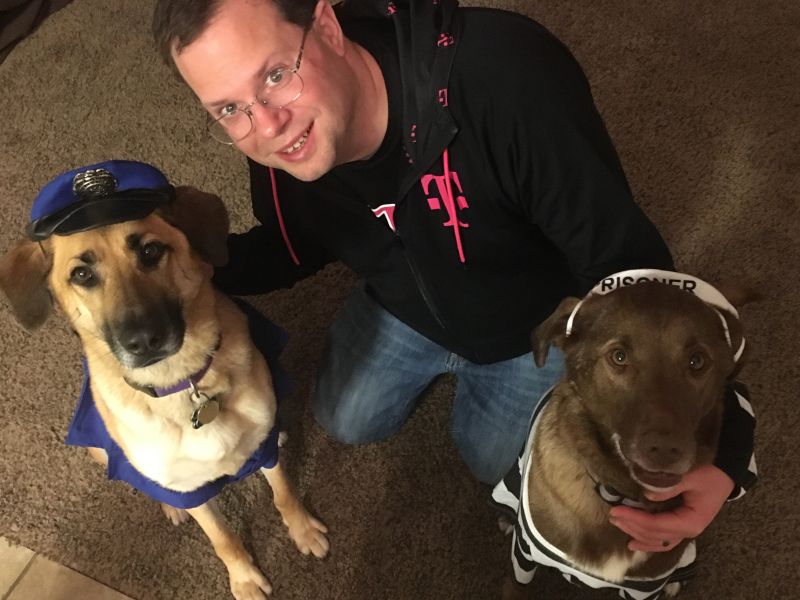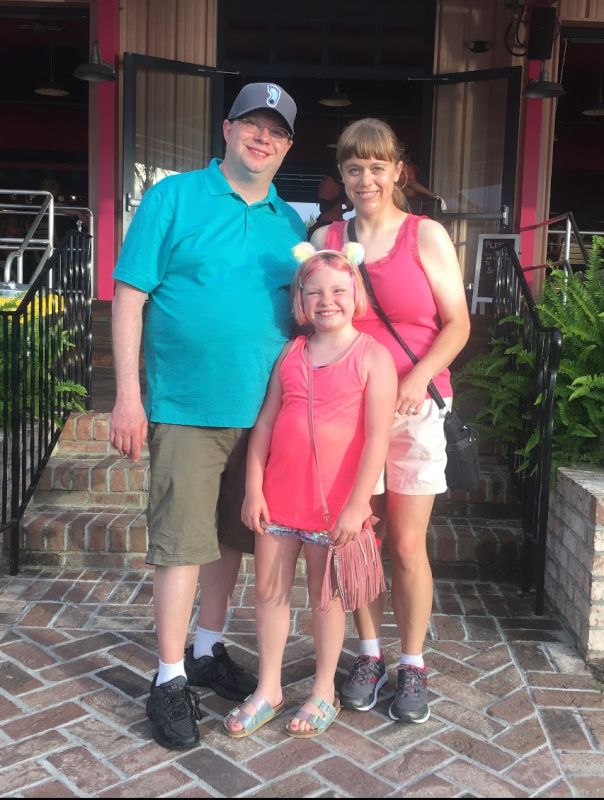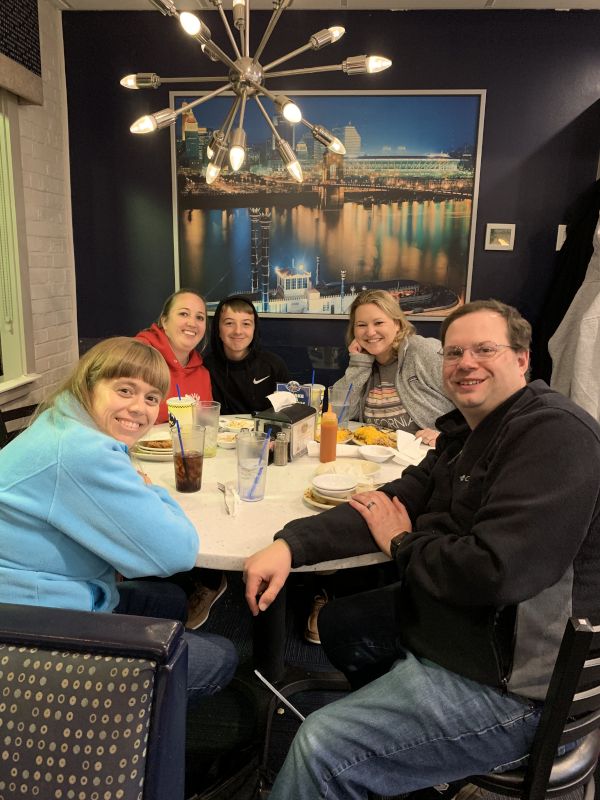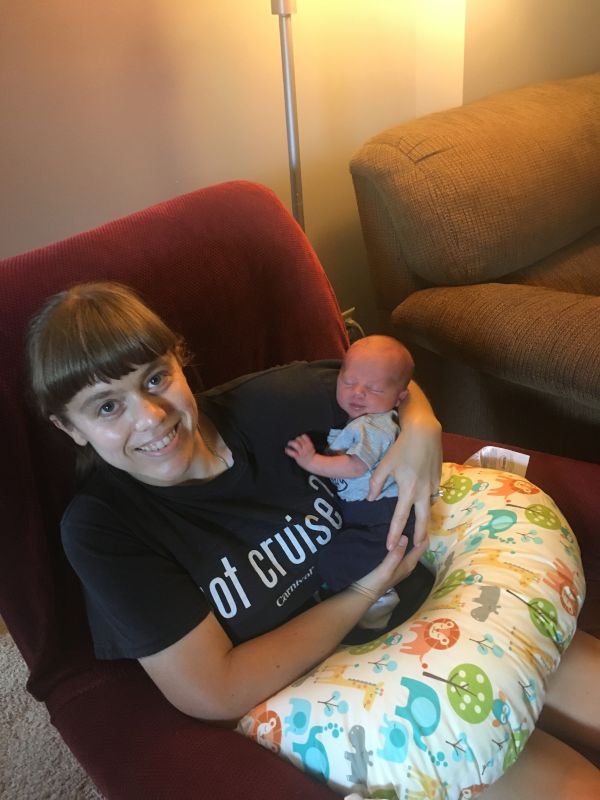 ×
1 / 12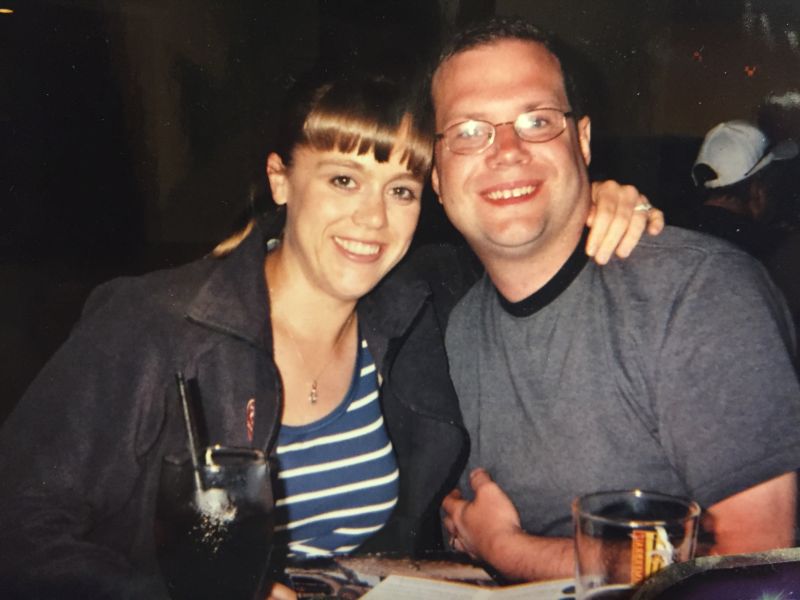 2 / 12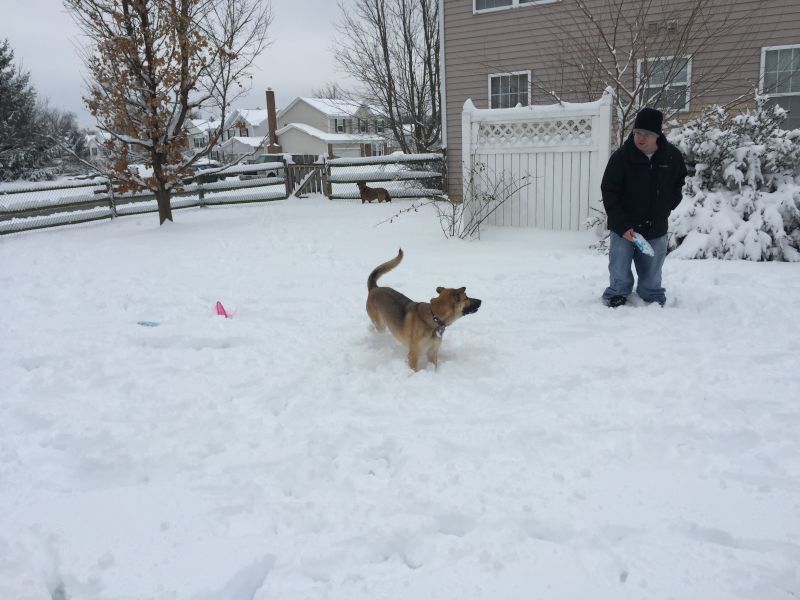 3 / 12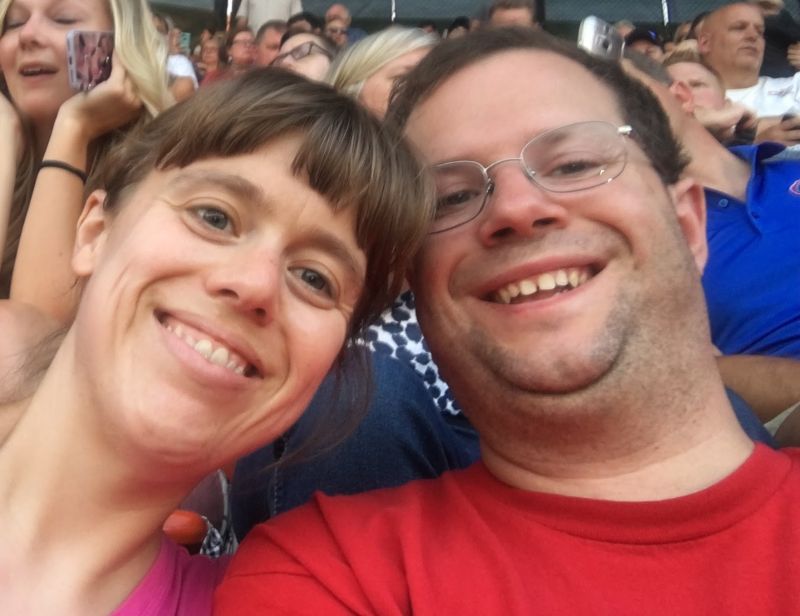 4 / 12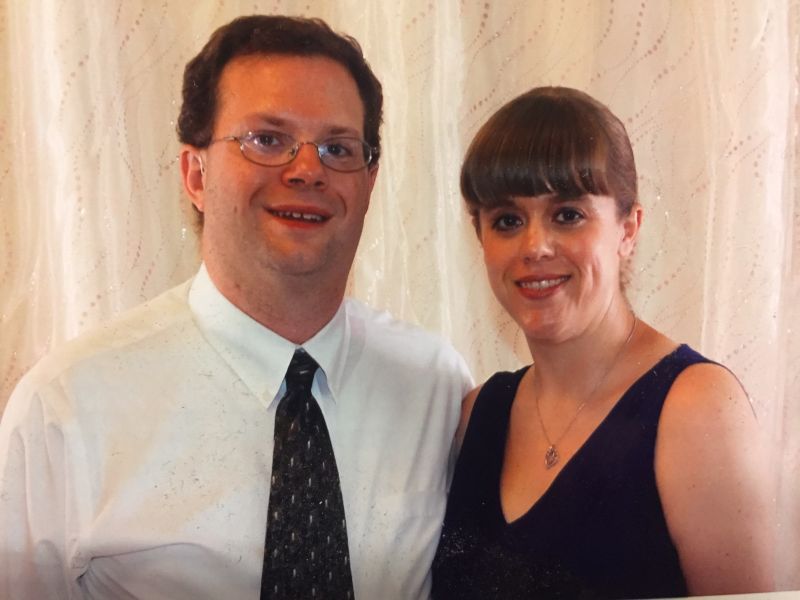 5 / 12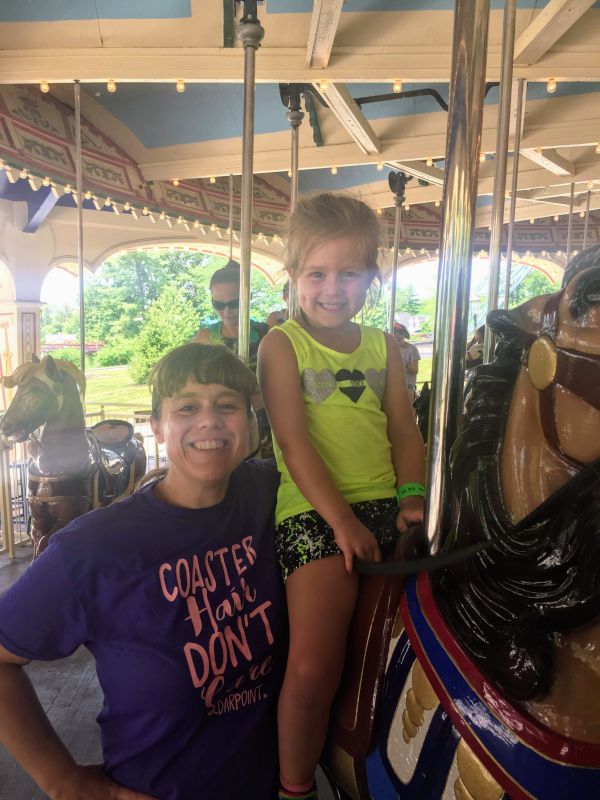 6 / 12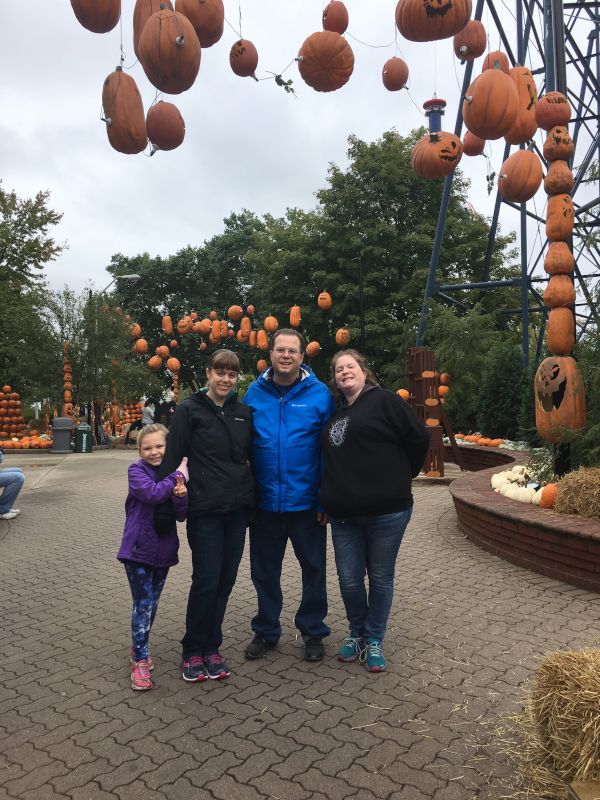 7 / 12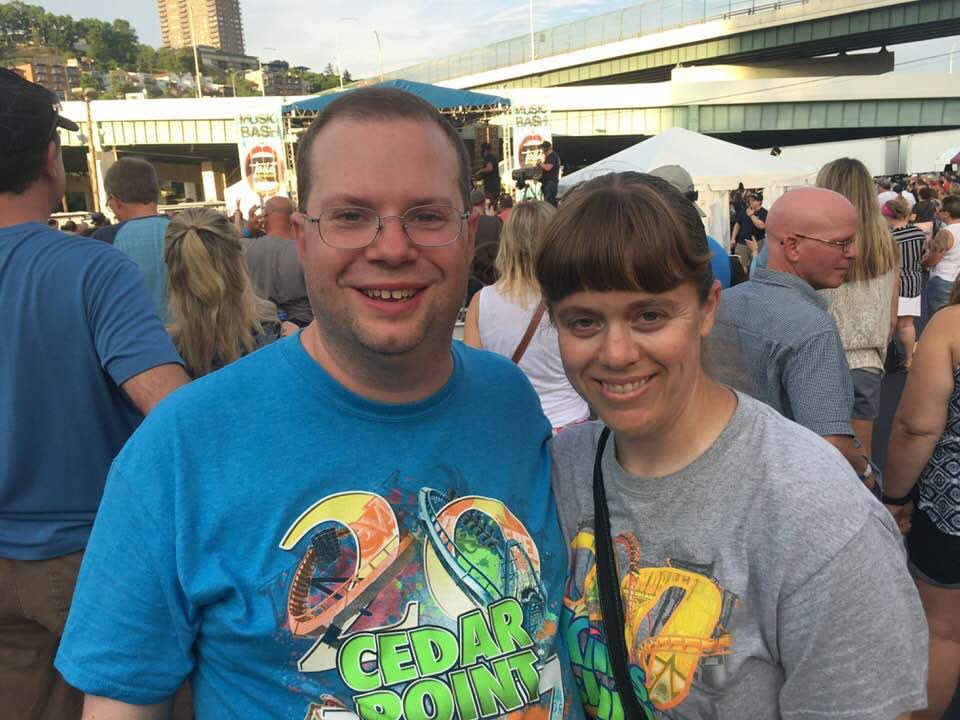 8 / 12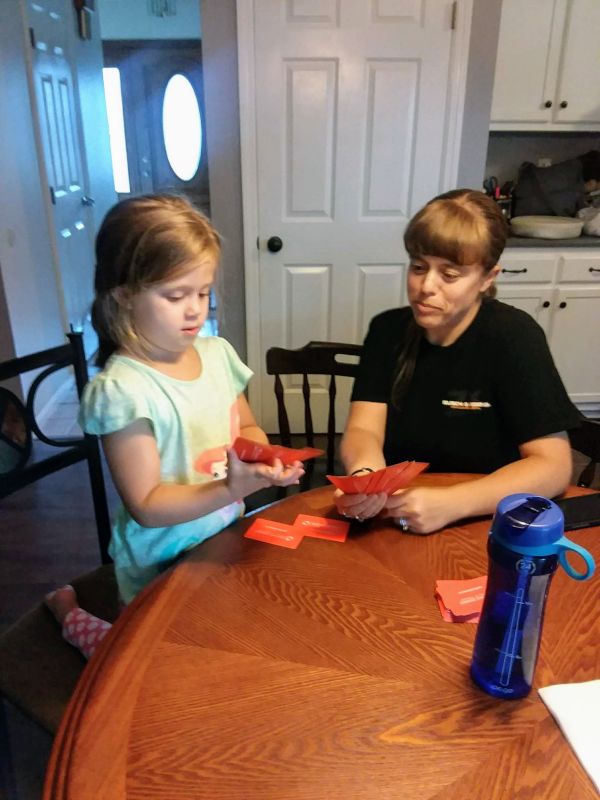 9 / 12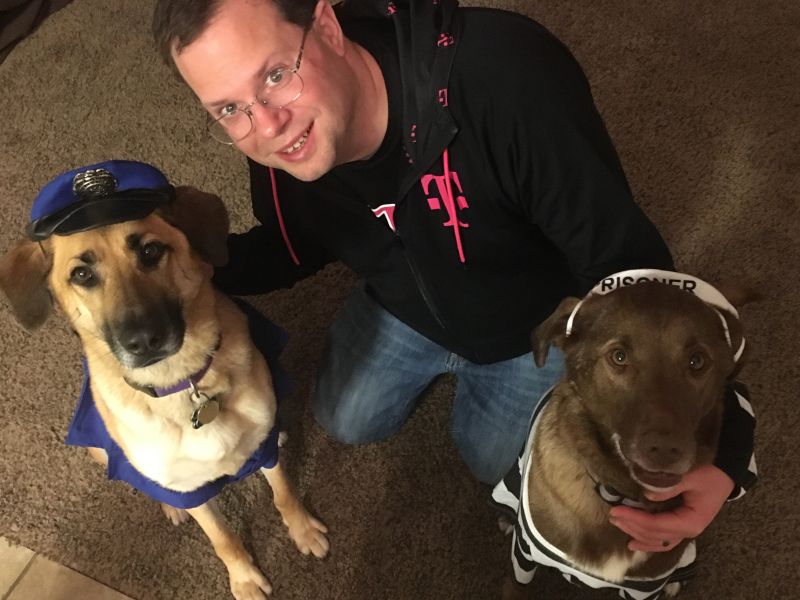 10 / 12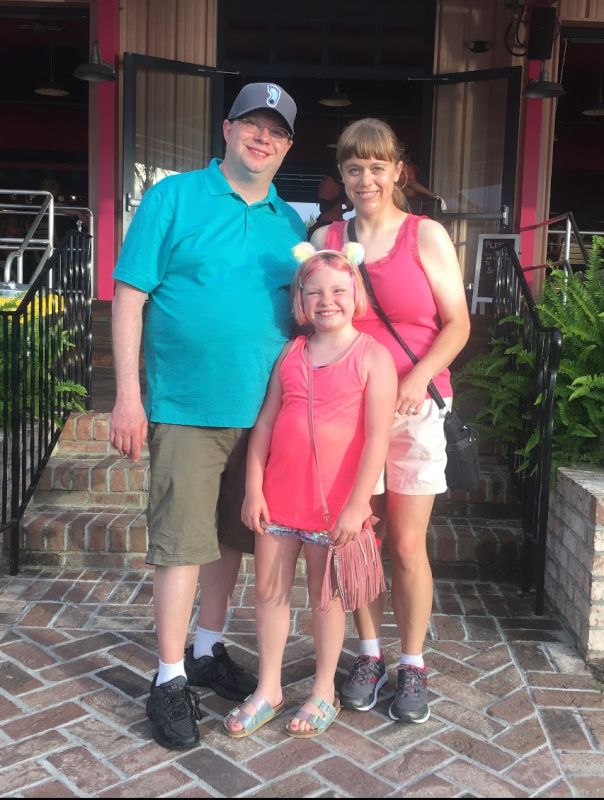 11 / 12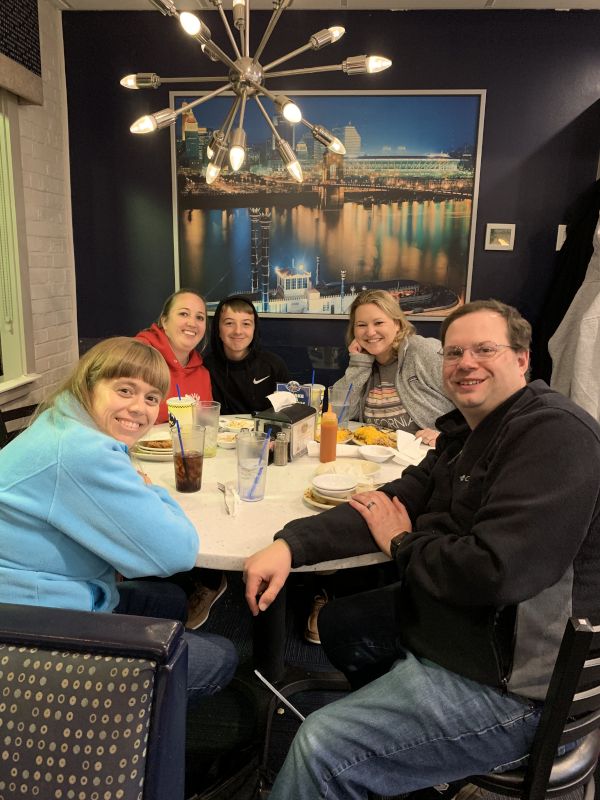 12 / 12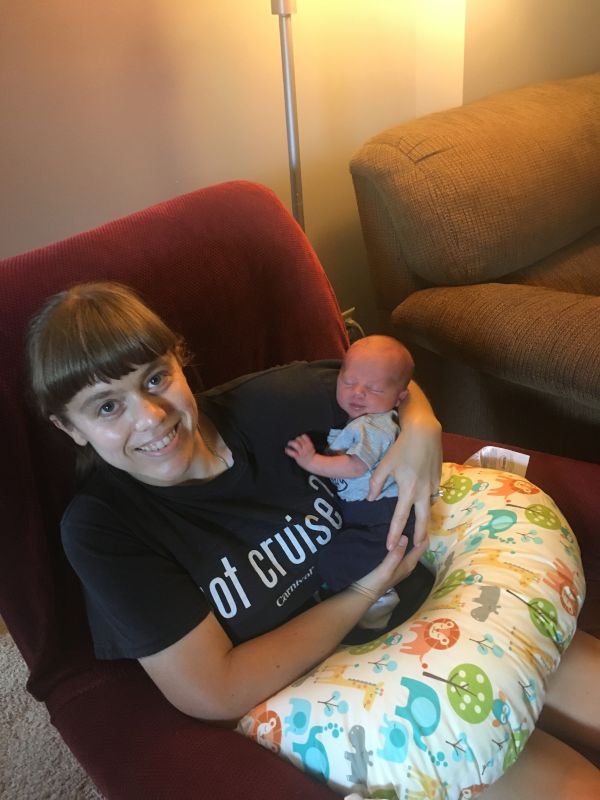 ❮
❯
Our House and Neighborhood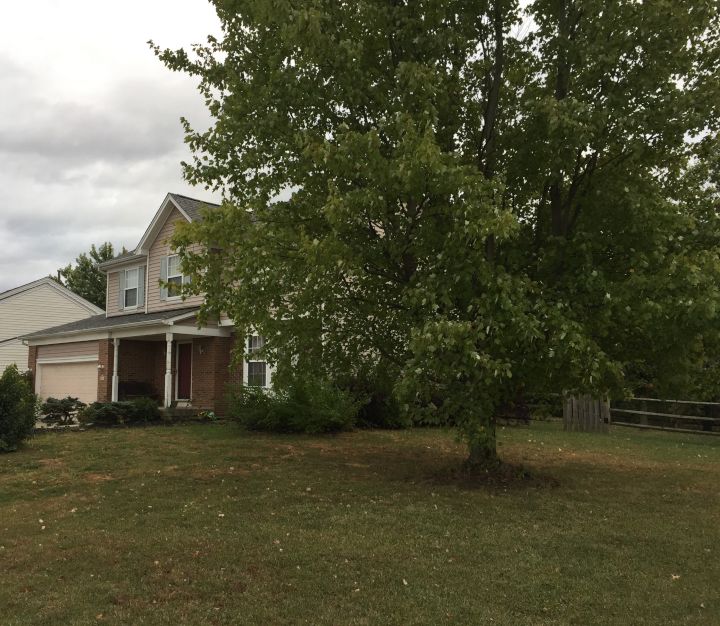 We live in the Midwest in a two story house on a cul-de-sac street that is part of a suburb. Our neighborhood is quite large and there are always children playing outside when the weather is nice. Trick-or-treating at Halloween is always well attended by many of our neighborhood children and many people put up Christmas decorations during the holidays. We are also located only a few minutes up the street from two different local parks that have fields for kids' sports and a lot of playground equipment. We are about a fifteen minute drive from a larger county park with many features for children to enjoy. They have a few large play areas, a lake, a bike trail, and a farm area where children can interact with farm animals during different events or take horseback riding lessons.
Our city also has lots for families with children to do. We have a fantastic zoo that has a big festival at Christmas time. There is also a museum center that features a children's museum among other family friendly attractions. Our local amusement park is always a favorite and we are already season pass holders there as we love to take our nieces and nephews. We also have a major league baseball team that organizes a lot of things for kids to do at games. There are also many great schools in the area. It is a wonderful area to raise children as there are so many opportunities for both education and fun.
Our Extended Families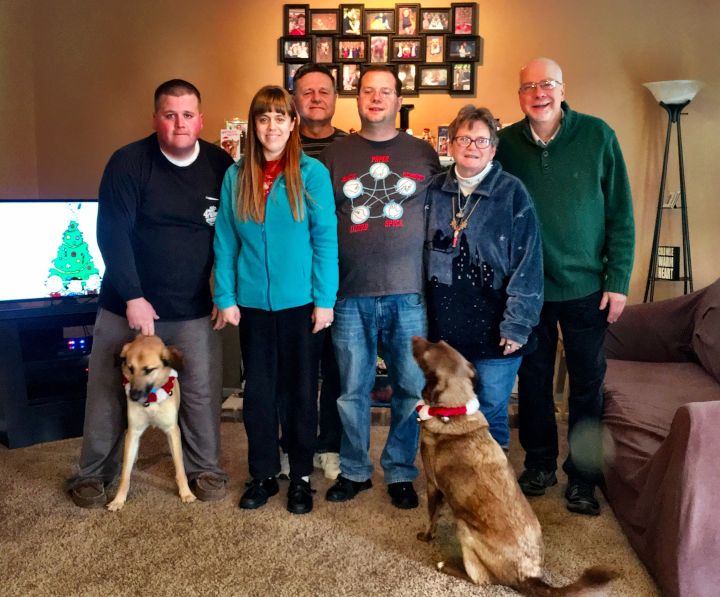 We are very fortunate that most of our extended families live in the same city that we do. We also see many of them on a fairly regular basis. Ashley's parents only live a few minutes away. She also has two brothers, one of who has three young children of his own. Josh's parents also live in town. He has one sister and she has a young daughter and two stepchildren. We both also have multiple aunts, uncles, and cousins that we see periodically throughout the year at family parties and during the holidays. Our two fur babies, Blossom and Bella, love when their human cousins come to visit so we know they will be excited to get a human sibling. They love to do their tricks for treats from the kids. All of our parents are also retired and are looking forward to having another grandchild to spoil. We also look forward to bringing our child to visit Josh's grandmother who lives near Myrtle Beach. Every few years, we travel down there with Josh's family for a fun family trip. Our entire family was very excited when we announced our intention to adopt while at a family birthday party. They are all looking forward to welcoming this very special bundle of joy.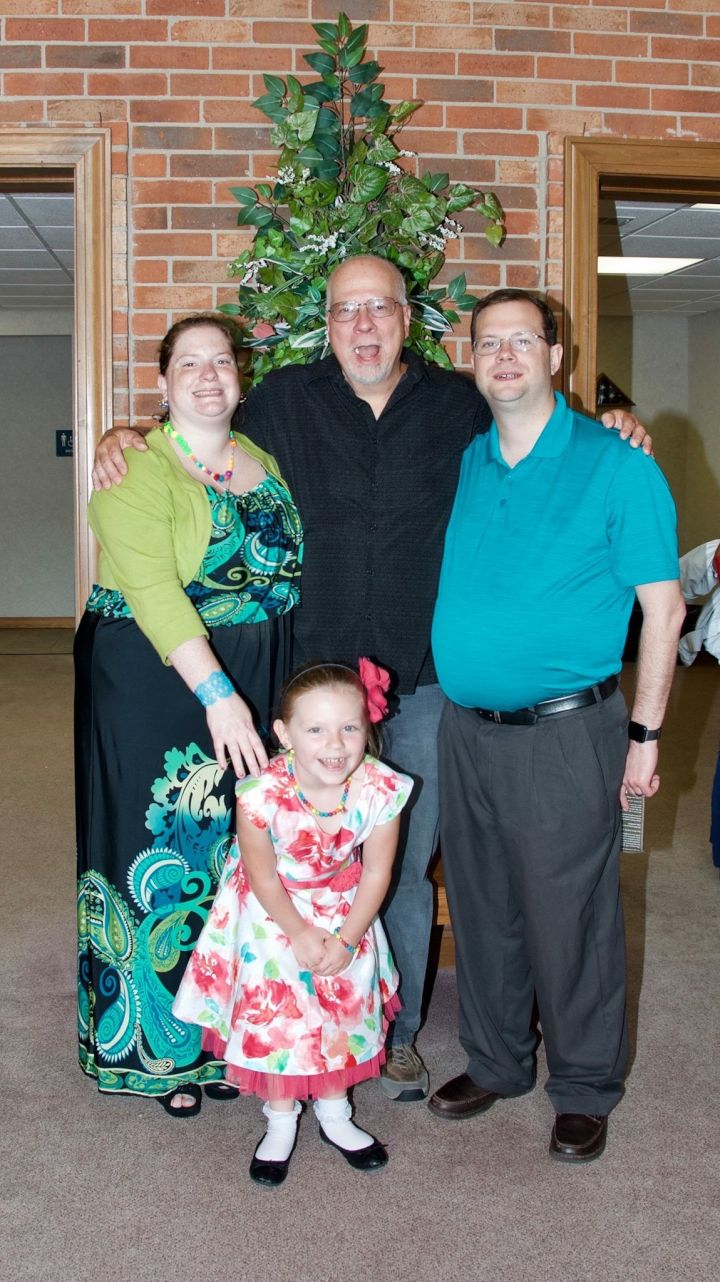 From Us to You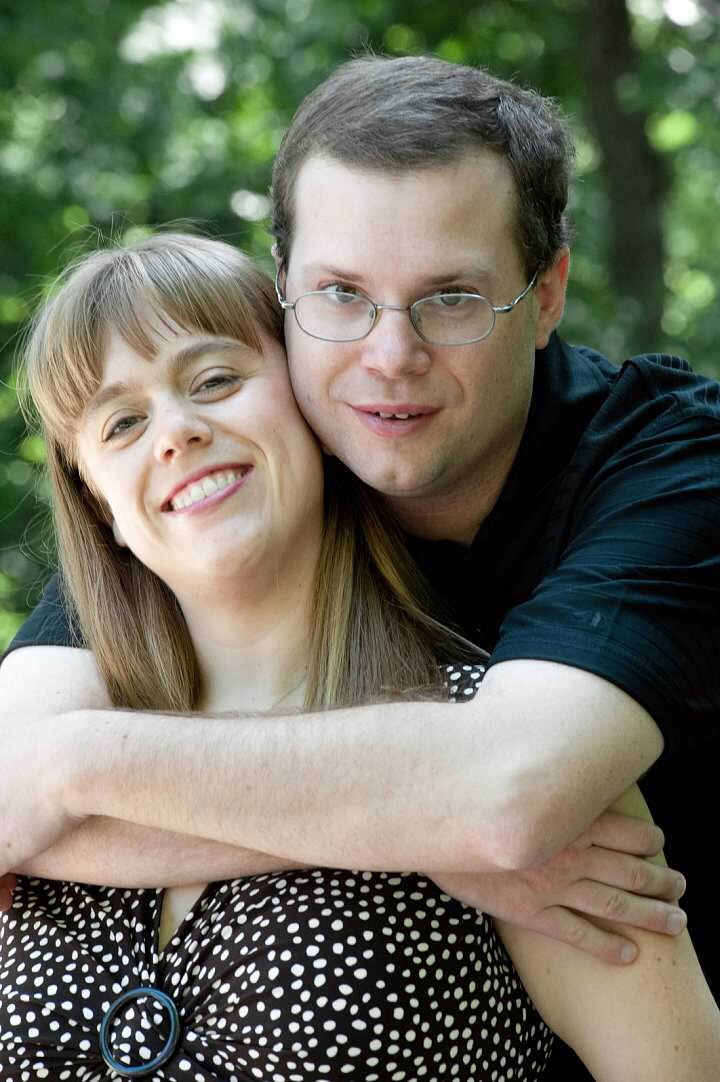 Hello! Our names are Joshua and Ashley. Thank you for taking the time to learn more about us. We can't even begin to imagine how difficult of a decision this must be for you and we admire your courage and strength.
Josh works as a cell phone store manager as he has done for many years. Ashley is in her fourteenth year of working in research at a children's hospital. We both enjoy flexible scheduling that allows us to spend a lot of time together, which is our favorite thing to do. We would very much love to share this quality time with a child.
We have been married for over seven years now and were together for four years before that. Since the early stages of our relationship, we knew that we wanted to have children. After several years of trying to have biological children, it became apparent that this would not be our path to parenthood. We spent the next several months reflecting and discussing our thoughts and feelings. We knew that even if we could not have a child in the traditional way, we still wanted to be parents as we have so much love that we want to share with a child and decided to pursue adoption. We both grew up around other children who were adopted so we know what an amazing experience adoption can be and we are very excited to grow our family in this way.
Our extended family is all very excited that we are pursuing adoption. They can't wait to welcome another child into the family, especially our parents who are all ecstatic at the idea of another grandchild. Your child will also have cousins to grow up with and play with as well. They will also get to be a part of many fun family activities including family dinners, vacations, birthday parties, and Christmas traditions.
We promise to provide your child with a loving and stable family to grow up with. They will receive a well-rounded education and have a childhood filled with many life enriching experiences. We are looking forward to sharing so much with your child including simple things like bedtime stories and playing in the backyard as well as things like trips to museums, parks, historical landmarks, aquariums, and zoos. We will do everything we can to inspire his or her imagination and encourage them to pursue their own interests and talents to develop their own dreams for the future all while helping them to develop a strong moral code and work ethic. We promise to do everything in our power to help them reach their full potential and become a happy and successful adult.
We will share your child's growth and development with you through photos, letters, phone calls, and emails if desired. We will also share whatever part of your story you are comfortable with your child so that they will know where they came from, how much you love them, and how difficult of a decision that this was for you.
Thank you for considering us as potential parents for your child.
Sincerely,
Josh & Ashley
Favorites
Actor
Denzel Washington
Neil Patrick Harris, Hugh Laurie, Tom Ellis
Actress
Jennifer Lawrence
Kristen Bell, Lauren German
Author
J.k. Rowling
JK Rowling
Book
Harry Potter and Half Blood Prince
Harry Potter series
Candy Bar
Almond Joy
Reese's cup
Cartoon
He-Man
The Simpsons
Childhood Toy
GI Joe
Barbie
Children's Book
The Berenstain bears
Tuesday
City
Myrtle Beach
Myrtle Beach
Classic Movie
Casablanca
Ferris Buellers Day Off
Dessert
Ice cream
Anything chocolate and/or peanut butter
Disney Movie
Toy Story
Beauty & the Beast
Dream Vacation
Trip to the different amusement parks in California
European amusement park tour
Family Activity
Going to amusement parks
Going to the amusement park
Form of Exercise
Walking the dogs
Walking
Fruit
Strawberries
Strawberries
Game
Risk
Beyond Balderdash
Hobby
Roller coasters and theme parks
Baking
Holiday
Christmas
Christmas
Holiday Song
Let it Snow
The Little Drummer Boy
Holiday Tradition
Driving around to look at Christmas lights
Baking Christmas cookies
Ice Cream
Cookies and cream
Double Chocolate Chip
Leisure Activity
Watching tv
Reading
Memory with Spouse
Wedding day
Wedding day
Movie
Die Hard
Christmas Vacation
Movie Munchie
Popcorn
Pringles
Movie Type
Thrillers
Comedy
Musical
Hamilton
Wicked, Hamilton
Musical Group
Coldplay
Coldplay
Olympic Event
Figure skating, Gymnastics
Restaurant
Longhorns
Texas Roadhouse
Sandwich
Ham and cheese
Filet of Fish from McDonalds
Shopping Store
Apple store
Kohl's
Song
Fix you by Coldplay
With or Without You by U2
Sport to Play
Baseball
Bowling
Sport to Watch
College basketball
Figure Skating, Gymnastics
Sports Star
Ken Griffey Jr
Simone Biles
Sports Team
Reds, Notre Dame, Xavier
Reds
Subject in School
History
Science
Superhero
Wolverine
Spider-Man
Thing to Cook
I'm a bad cook, Ashley does most of it
Chicken
Time of Day
Evening
Evening
TV Show
The Wire, Game of Thrones, Breaking Bad, Seinfeld, HIMYM
NCIS, Big Bang Theory, Charmed, X-files, Lucifer
TV Show Character
Barney Stinson from How I meet your mother
Sheldon Cooper, Barney Stinson
Type of Music
Alternative rock
Pop, Rock
Vacation Spot
Myrtle Beach
Cedar Point
Video Game
FIFA soccer
Classic Nintendo Mario 1