1-800-ADOPTION
Thank you for viewing our profile
If you would like to learn more about us, please call 1-800-ADOPTION (2367846), fill out the form at the bottom of our on-line profile page, or email us at bp_information@americanadoptions.com.
To revisit our on-line profile page and view our profile video at American Adoptions, simply use your mobile phone to scan the QR code on the right. We are looking forward to hearing from you!
Kyle & Cassidy
We would like to express our gratitude to you for considering us as potential parents for your child. We have been looking forward to growing our family through adoption for quite some time. We believe that becoming parents is one of life's greatest privileges and responsibilities, and we could not be more excited to share our love, laughter, values, and respect with a child. We invite you to join us on this journey together.
About Us
Job
Major - U.S. Army
Registered Nurse
Education
Master's Degree in Intelligence Studies
Bachelor's Degree in Sociology, Psychology, and Nursing
Relationship
Legally Married
Our Leisure Time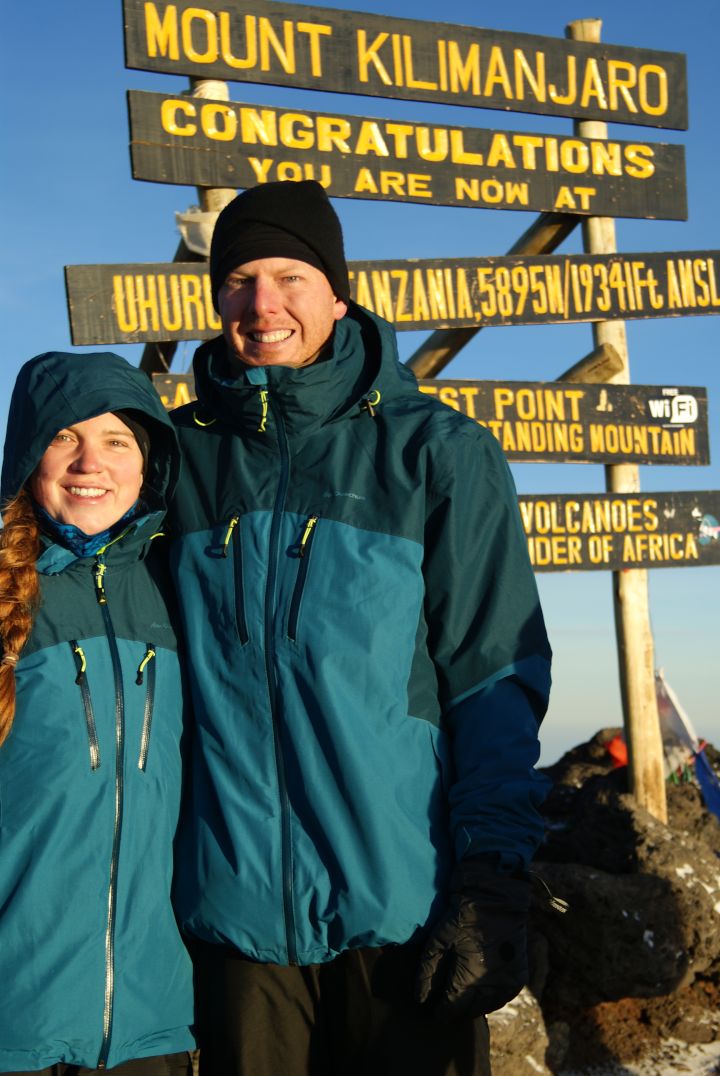 We absolutely love being outdoors! Whether it is riding our bicycles, going on a trail run along the Missouri River, sitting around a campfire at night while camping, or reading and gardening in our backyard patio, we are happiest when we are close to nature. We also love hiking and even went on vacation to Tanzania and summited Mt. Kilimanjaro on Cassidy's birthday a few years ago. We are very much looking forward to sharing our love of the outdoors and our outdoor adventures with a little one soon!
We are passionate about traveling. We are so grateful for the opportunity we had to live overseas in Europe for the past five years, as every trip, no matter how big or how small, transforms us. Every new culture we experience offers us a new perspective on life. Traveling forces us out of our comfort zones, inspires us, and leaves us more well-rounded than before. Many of our friends have continued to travel with their young children, which inspires us to do the same. We look forward to sharing the world with a child.
Our Professional Lives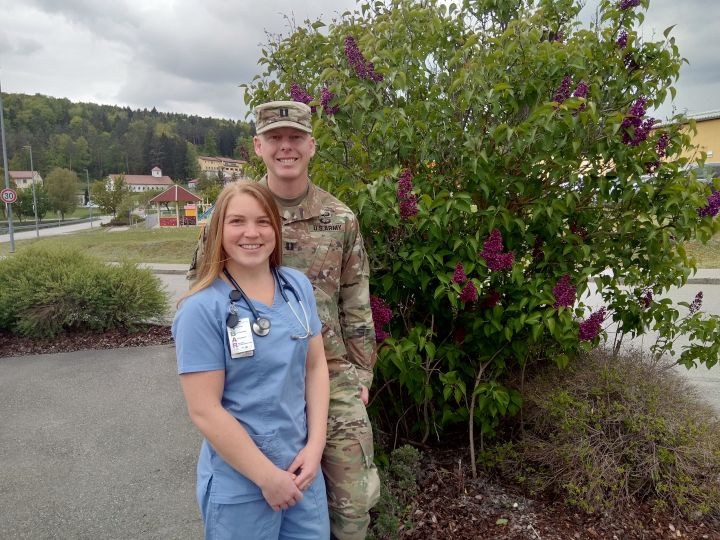 Cassidy: I have been a Registered Nurse for 7 years. I most recently worked at the health clinic on post, serving military service members and their families. It was a rewarding job, but now that we have relocated back to the United States, I look forward to working in pediatrics again, which is where my true passion lies. I feel so fortunate that we have the opportunity for me to be a stay-at-home mother for the first years of a child's life. One of the great benefits of a career in nursing is the flexibility it offers. When I do choose to return to work, I can work per-diem at a hospital or for an agency for as little as a few hours a week, or more if I choose.
Kyle: I have proudly served in the United States Army for the past 18 years and will continue to do so for the foreseeable future. My work has allowed me to help those in need, experience new cultures, foods, traditions, and to interact with people from across our country and the rest of the world. I am amazed on a daily basis by the hard work, sacrifices, and commitment displayed by my coworkers and hope to share this with our next generation. The stability and flexibility of the Army as well as a strong support network will make raising a child a positive experience.
Cultural Diversity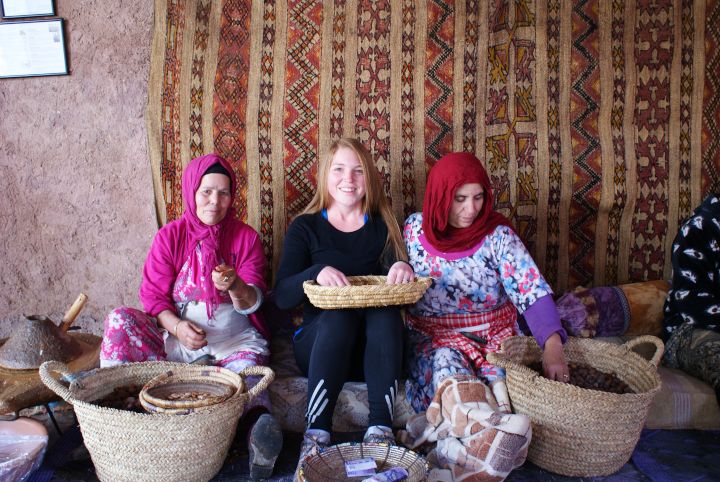 We believe it is so important to raise children in an environment that promotes diversity. The U.S. Military is very diverse, so no matter where we move, our family will be immersed in an environment in which people from different racial, ethnic, socioeconomic, cultural, political, and ideological backgrounds live and work together every day. We also have a network of close friends and family that represent many different nationalities and racial backgrounds. We believe this will help a child feel welcome and accepted in our family.
We believe that it is vitally important to talk about diversity, rather than pretending it does not exist. To us, loving a child unconditionally means acknowledging that love is not colorblind; instead, unconditional love celebrates diversity, honors differences, and respects uniqueness. We will explain, early and often, that we do not all have to look the same to be a family. Love is what makes us a family. We will work hard to create a safe space for a child to ask questions and voice concerns; one way of doing this is to have an open, ongoing dialogue about the ways our family is different and the ways we are the same. Our hope is that if we are proactive in celebrating diversity and giving a child the language to speak about these differences in a positive way, they will feel confident informing and educating others when situations arise.
Photos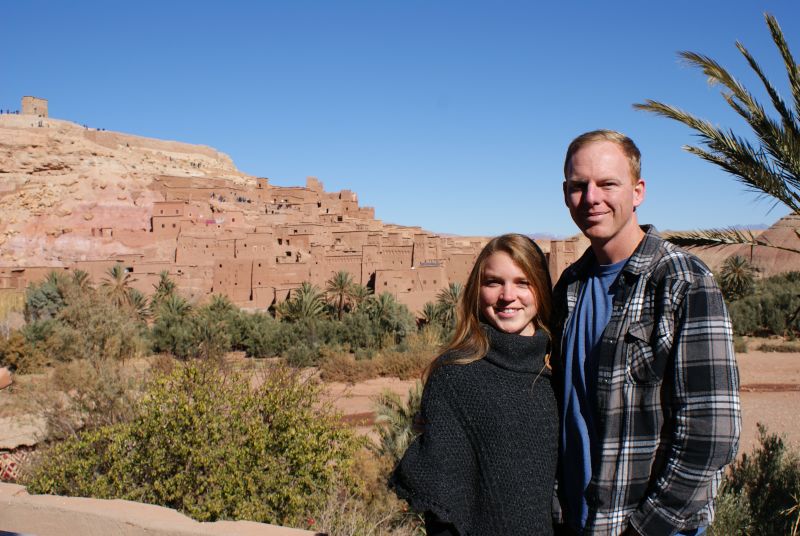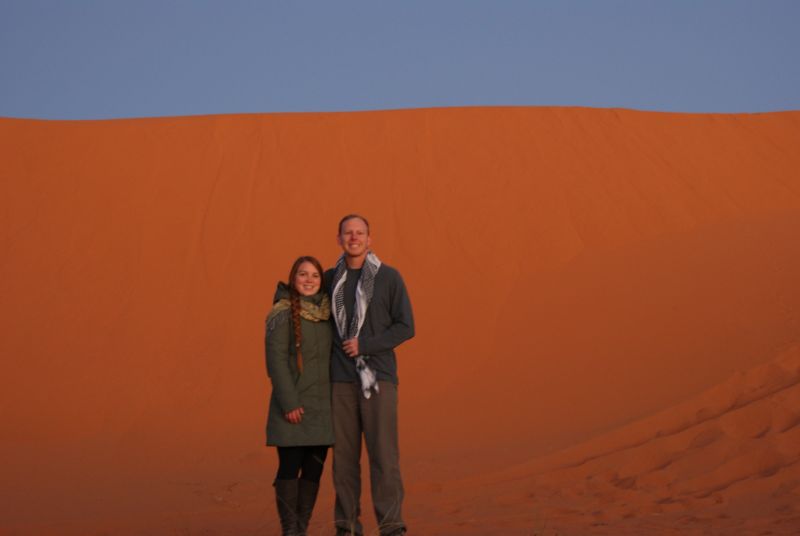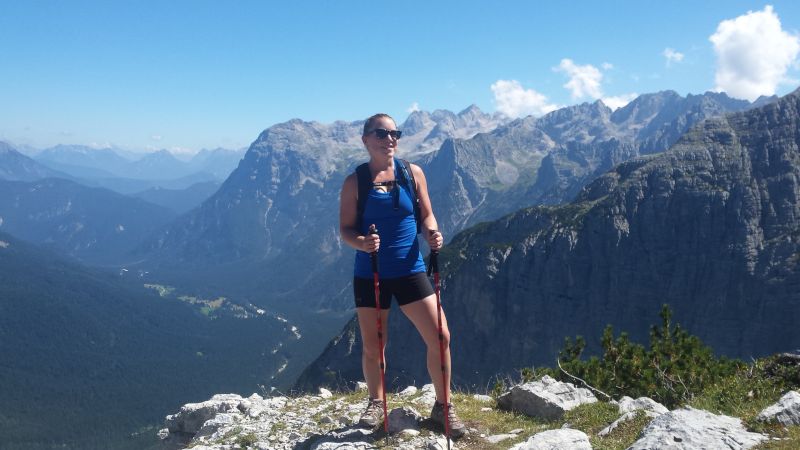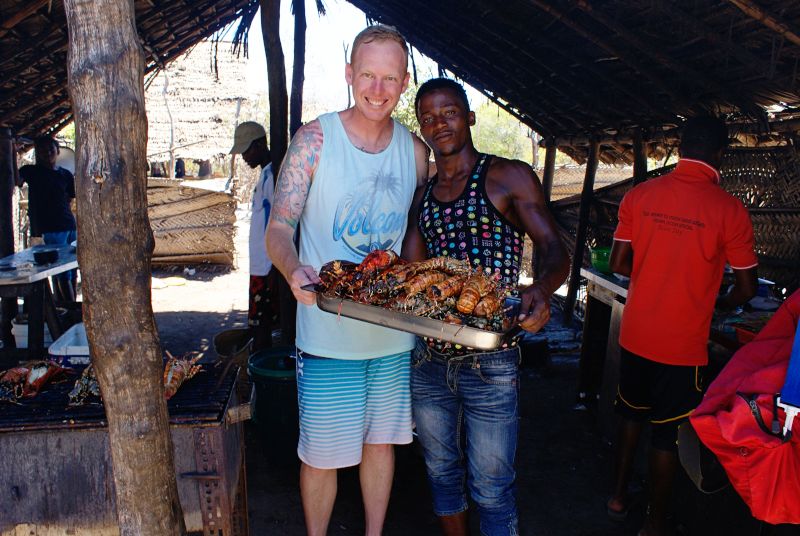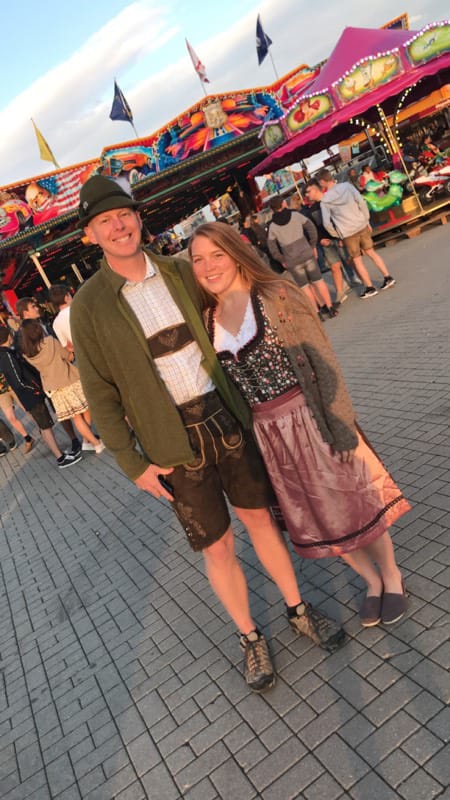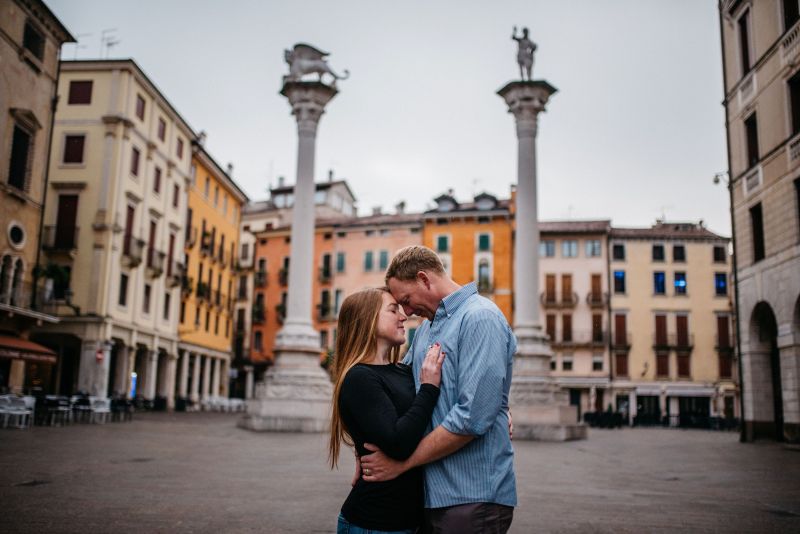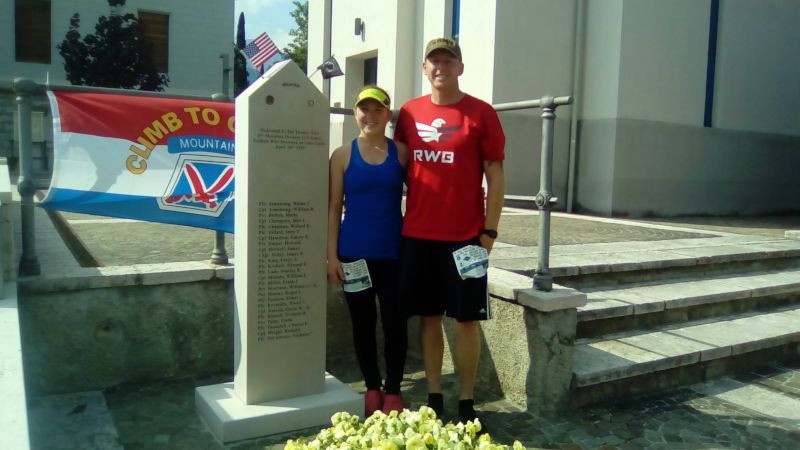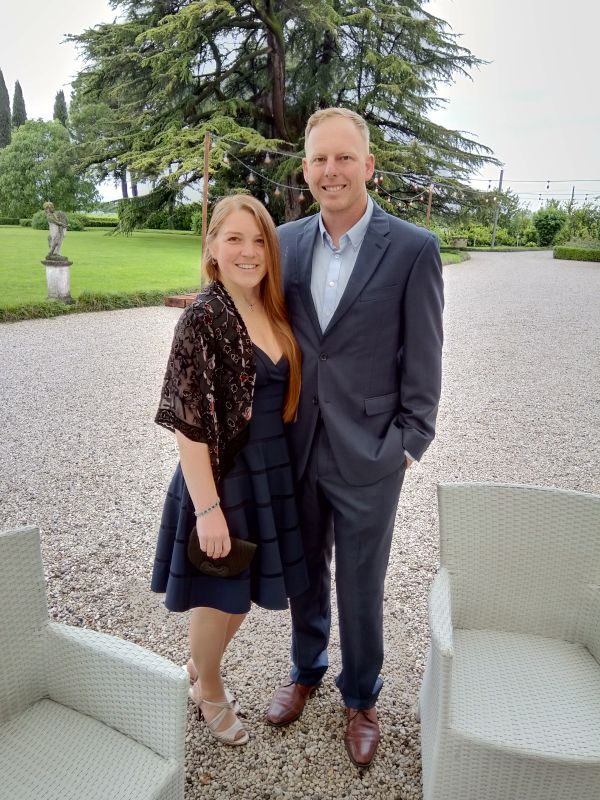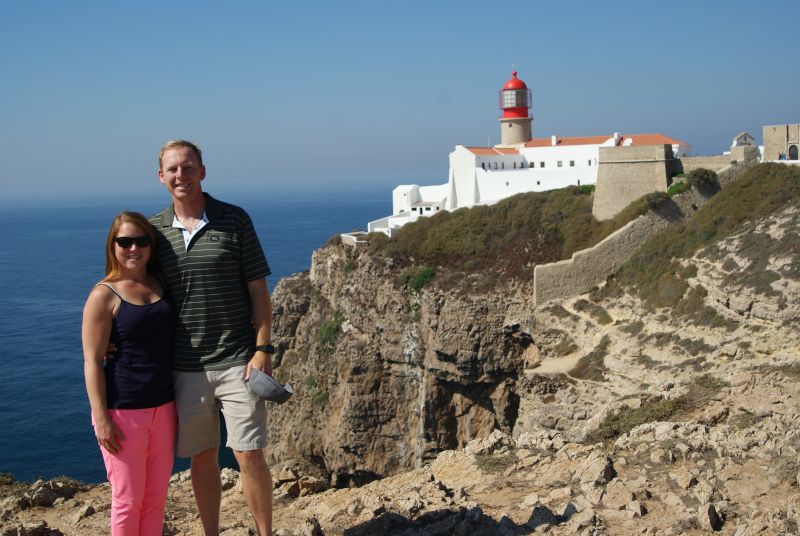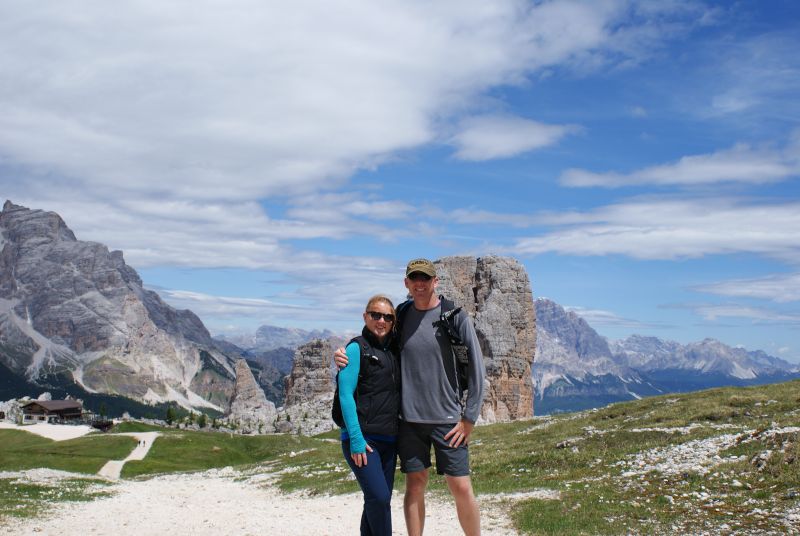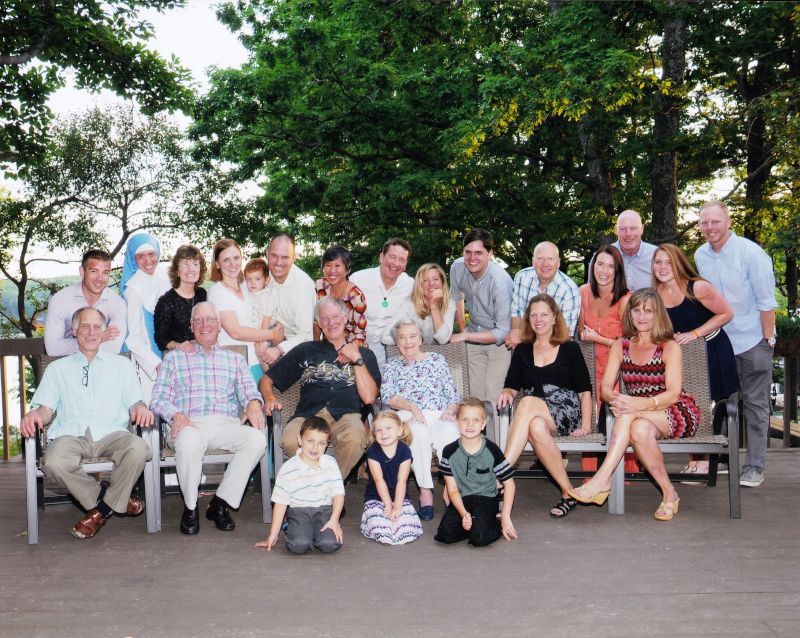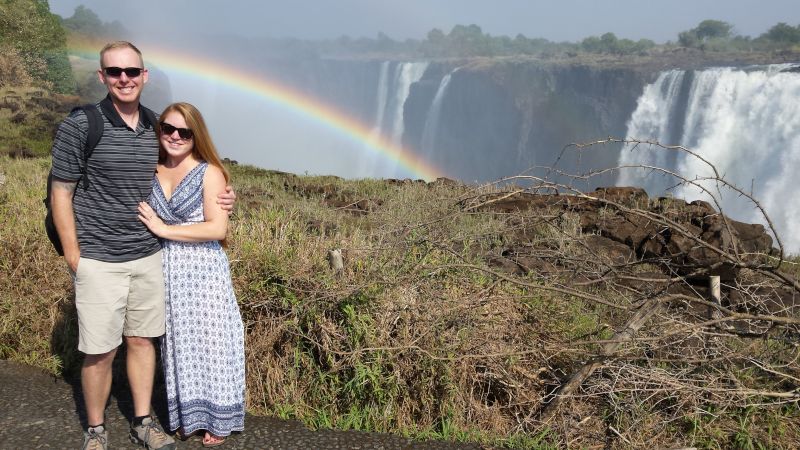 ×
1 / 12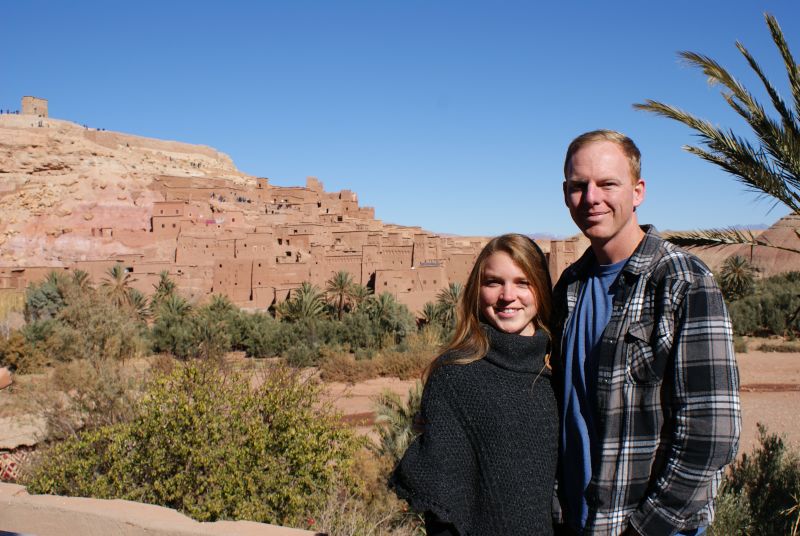 2 / 12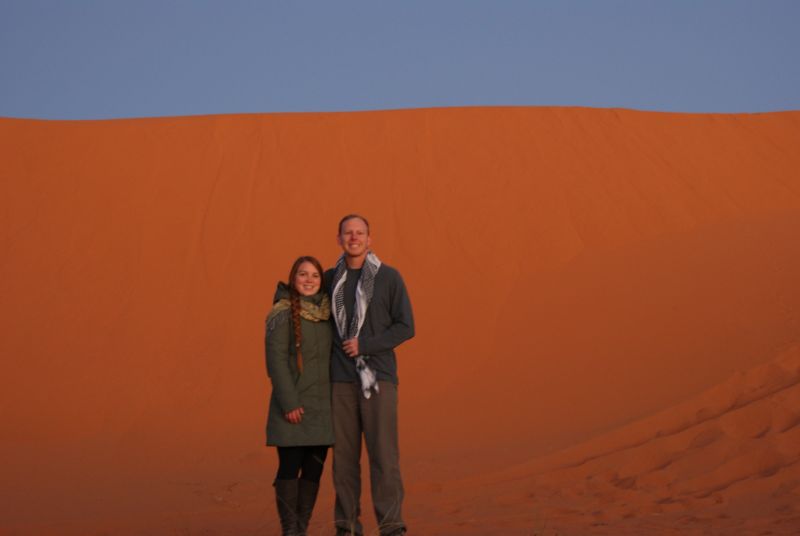 3 / 12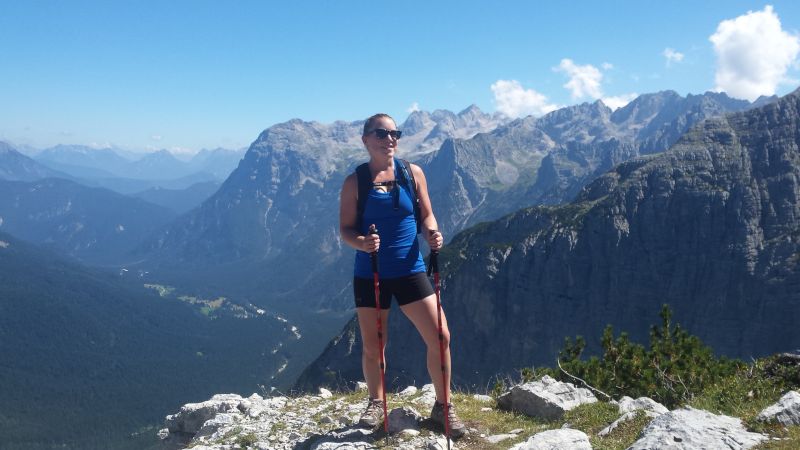 4 / 12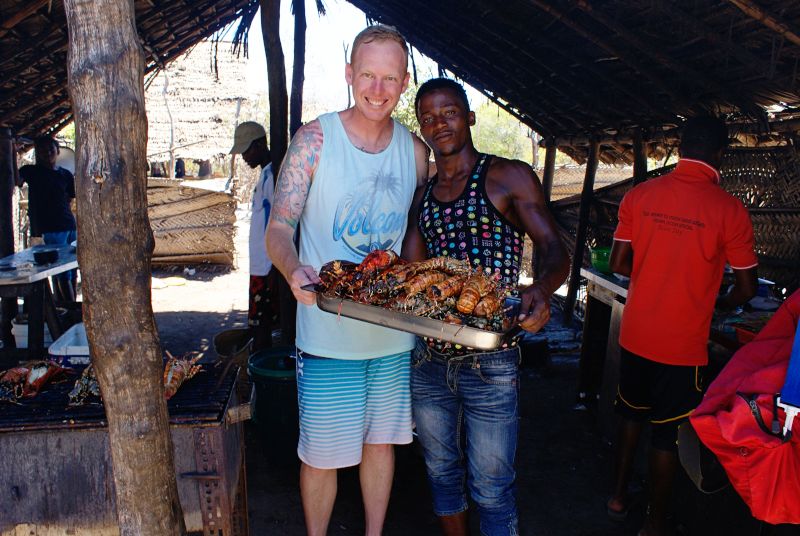 5 / 12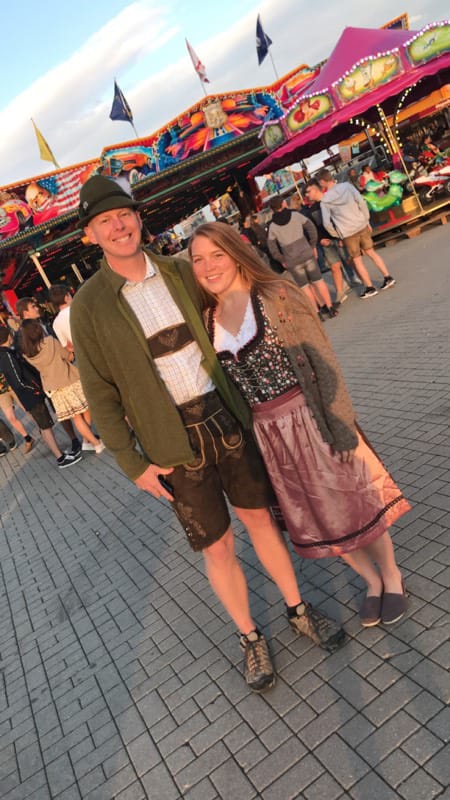 6 / 12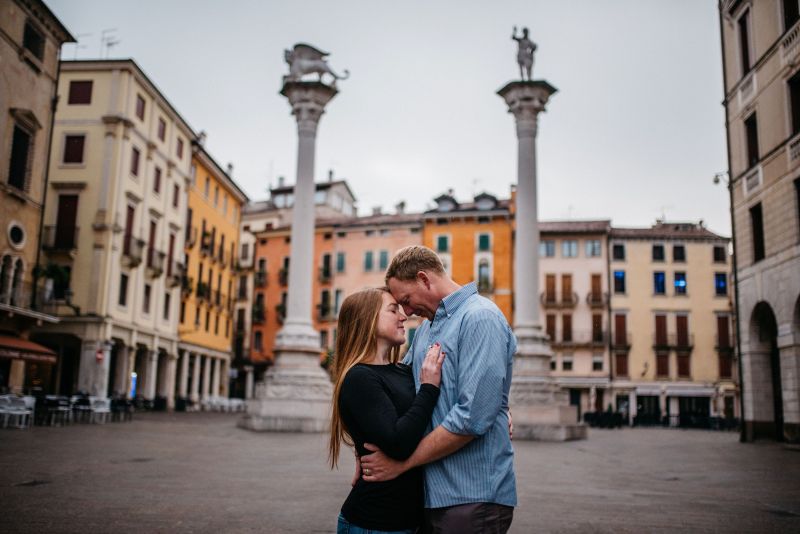 7 / 12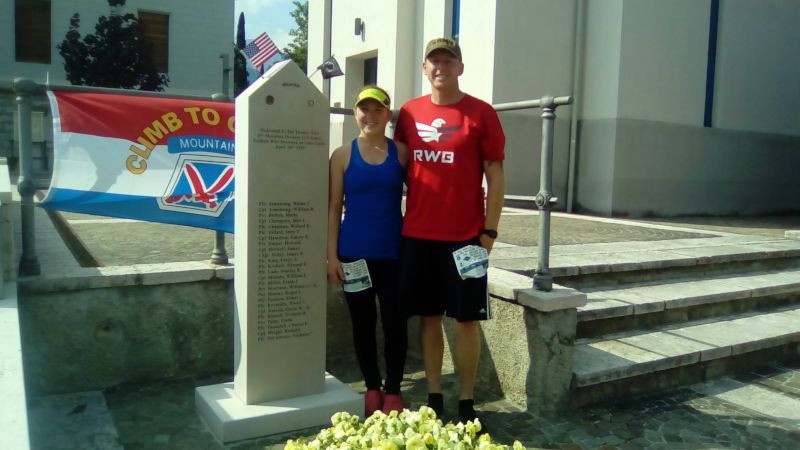 8 / 12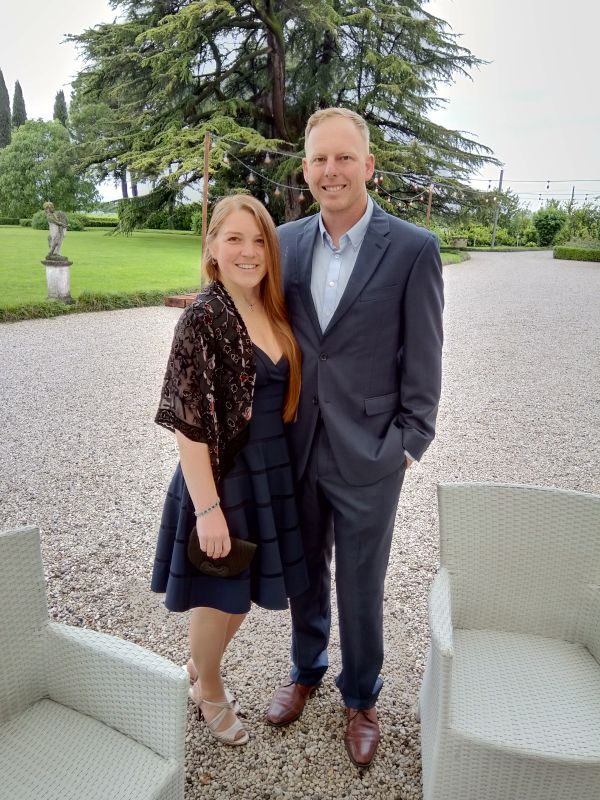 9 / 12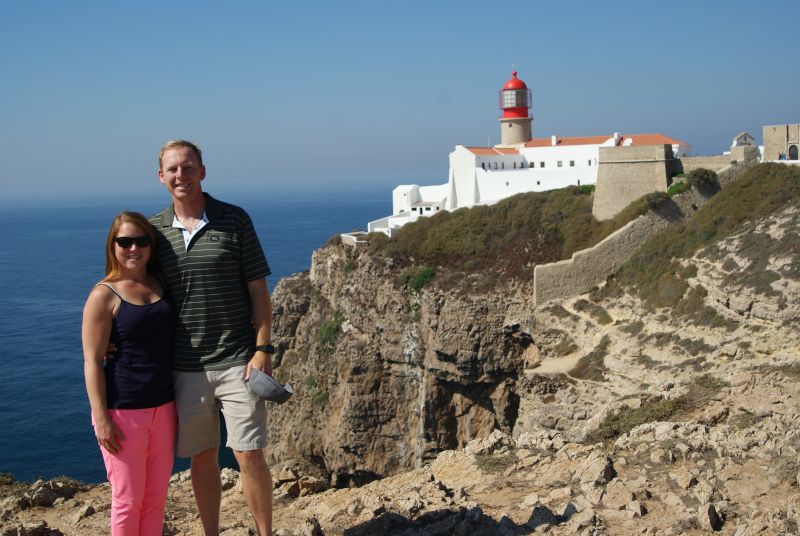 10 / 12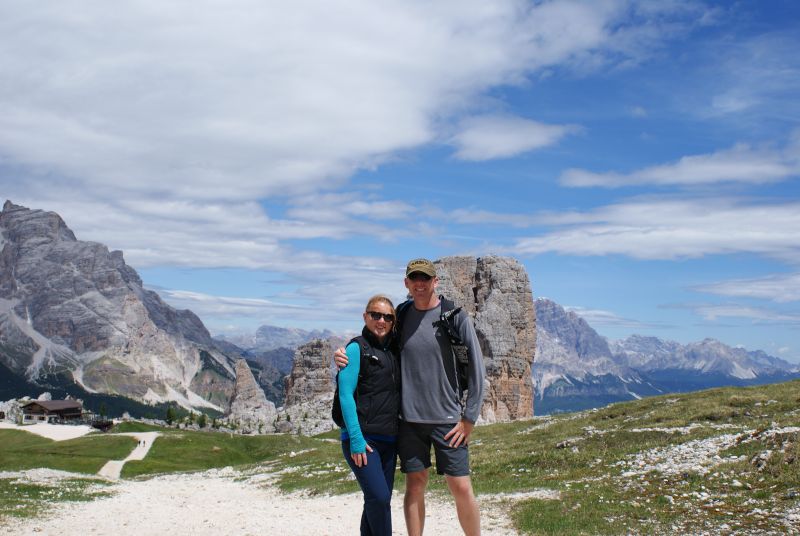 11 / 12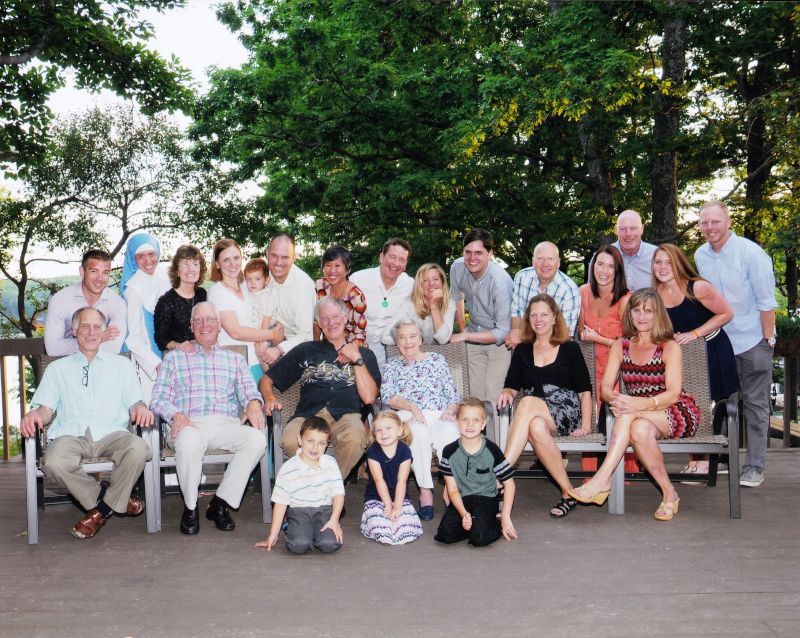 12 / 12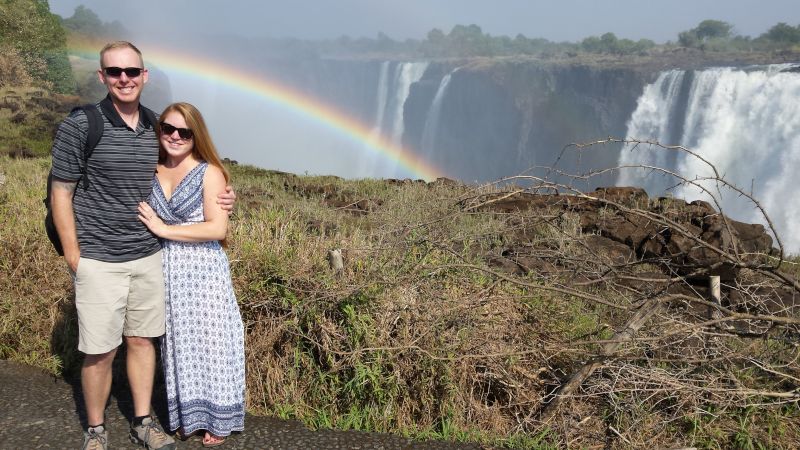 ❮
❯
Our House and Neighborhood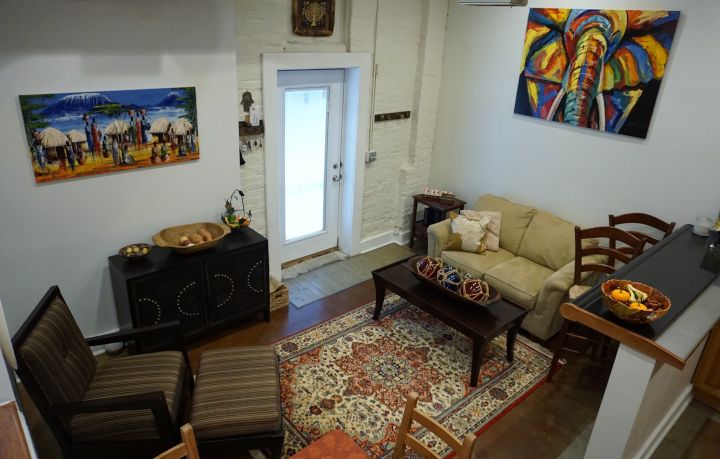 We recently moved from southern Germany to a charming small city in eastern Kansas on the Missouri River. Our new neighborhood is very diverse. There are parks, playgrounds, and a community pool all within walking distance of our home, as well as many shops and restaurants and a weekly farmer's market where we buy our fresh local produce.
We love having our home full of friends and family! Our house has a spacious open floor plan on the main floor, which allows us to host many dinner parties and game nights. We have bookshelves overflowing with books in almost every room in our house. Reading is so important to both of us and we are very excited to share our love of books with a child. We have a fenced patio with a small container garden that Kyle lovingly attends to every day. We are able to enjoy fresh herbs and vegetables all spring, summer, and fall. Kyle is looking forward to sharing his gardening skills with a child.
Our Extended Families
We are a military family and we were stationed overseas for the past five years, first in northern Italy and then in southern Germany. We now live in Kansas and, while our families do still live several hours away, we are so grateful that technology and social media allow us to stay in close contact with everyone. We especially love that we have been able to watch our niece and nephews grow up through the videos, photos, and Skype calls we share with them.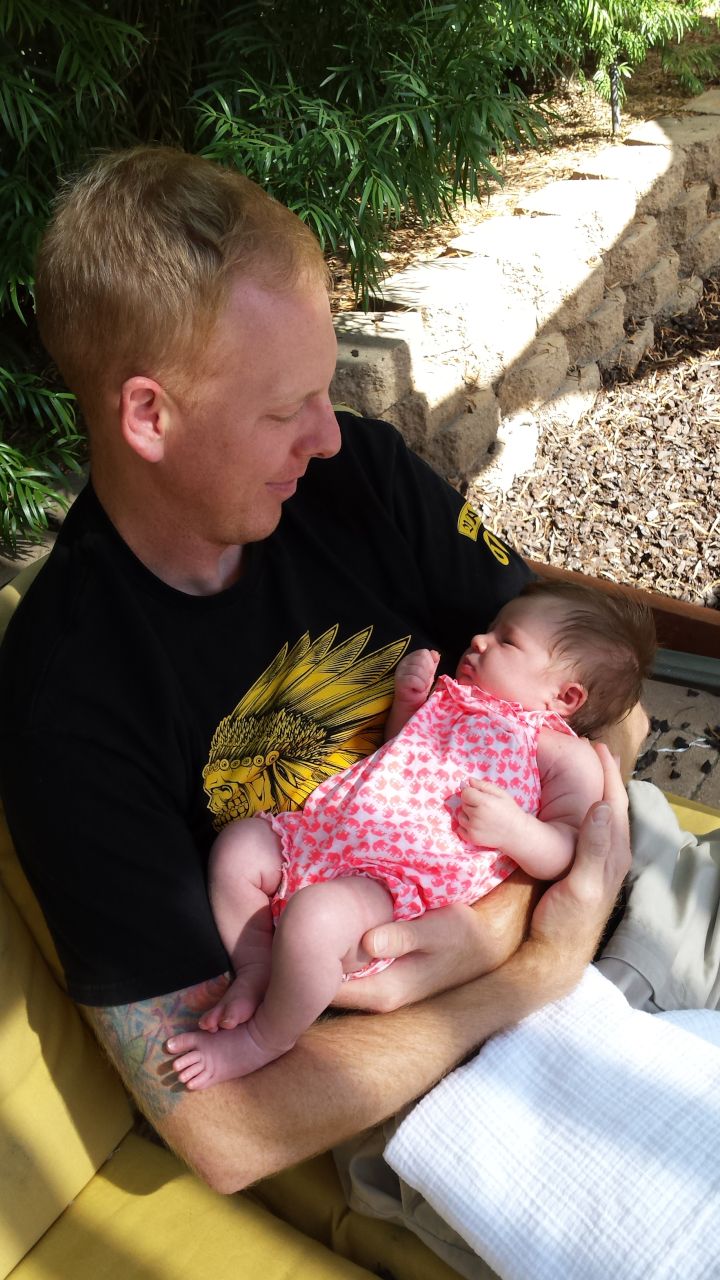 One of the most amazing aspects of being part of the military is the community to which we belong. At any given duty station, most of us are far away from our families, so the military community becomes our family. Our shared experiences bring us together and we have a built-in support network wherever we go. Additionally, adoption is widely accepted in the military community, and we have already received so much support and encouragement from other families stationed with us who have adopted in the past.
Despite the physical distance from our families, everyone is so exited and supportive of our adoption plan. They cannot wait to be a part of the child's life and look forward to showering this child with hugs and kisses and so much love.
From Us to You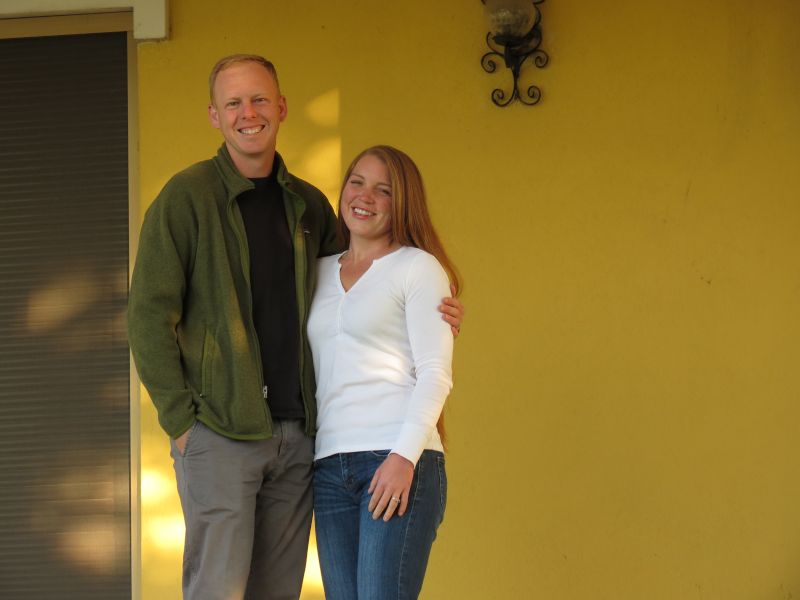 We want to thank you so much for taking the time to get to know us better. If you choose to move forward on this adoption path with us, we want you to know we will be there to support you, now and in the years to come, in whatever ways are comfortable for you. We do not know your circumstances, but we understand that this is a difficult decision for you and we wish you peace and love through this process. We believe that it takes incredible strength, selflessness, and love for you to consider adoption for your child.
We were married five and a half years ago, after a whirlwind courtship and shortly before we moved overseas for Kyle's career in the military. In the first few years of our marriage, our priorities were building a strong foundation for our relationship and using the opportunity presented to us by living overseas to travel the world. Moving so far away from our family and friends so early in our marriage has certainly had its challenges, but it has also provided us with a unique opportunity to foster and strengthen our relationship in an extraordinary way. We very much love each other and our life together, and we have cherished all the memories we have made. Now, we are even more excited to share our life with a child and to expand our family through adoption.
We want to assure you that we will provide your child a loving, nurturing, safe, and respectful home, no matter where we are living. As a military family, our physical house changes every few years, so creating a sense of home each time we move is especially important to us. We have lived in three different countries since we have been married and, with every move and every new home, we have learned that the essence of home is the love, laughter, values, and memories that we create and carry with us. No matter where we are, the inside of our home is a place for friends and family to gather, for laughter and games, for snuggles and joy.
We want you to know your child will be welcomed with open arms into a large extended family - grandparents, great-grandparents, aunts, uncles, cousins, so many friends - both near and far, who are so supportive of this adoption journey and so excited to meet this child. We were both raised by such loving, generous, encouraging families and we intend on providing the same life to your child. We are very excited to see what interests and passions your child develops and we will provide every opportunity within our reach for your child to succeed. We look forward to sharing family traditions we enjoyed - Christmas decorations, Thanksgiving dinner with extended family, summer barbecues, family vacations - and would be happy to share family traditions that are close to your heart, as well.
We believe that adoption is a wonderful gift of love and compassion and your child will know their birth story from the beginning. We will share with them openly how much they are loved and how everyone wants them to have the very best life. We respect the role you will play, whatever you choose for that to be. It is important for us that you know your child is loved and well cared for and that you feel comfortable in knowing that you made the right decision. We are happy to send letters and email updates, with pictures and stories, and, when the time is right, to make arrangements for visits so that you can share in their joy and milestones throughout the years.
We promise to be the best parents and role models we can be, and we make that promise for a lifetime.
With gratitude and respect,
Kyle & Cassidy
Favorites
Actor
Denzel Washington
Morgan Freeman
Actress
Sandra Bullock
Ellen DeGeneres
Author
John Steinbeck
Anita Shreve
Book
The Art of Racing in the Rain
Candy Bar
Almond Joy
Peanut butter M&Ms
Cartoon
Goofy
Winnie the Pooh
Childhood Memory
Going to baseball games with my family
Spending holidays with extended family
Childhood Toy
Legos
Playmobils
Children's Book
The Cat in the Hat
Goodnight Moon
City
San Diego, California
Cinque Terre, Italy
Classic Movie
It's A Wonderful Life
The Wizard of Oz
Dessert
Dessert pizzas (pear, fig, honey, cheese)
Lemon sorbet
Disney Movie
Jungle Book
The Little Mermaid
Dream Car
Defender
Toyota Prius
Dream Job
Forest Service
Working at an elephant sanctuary in sub-Saharan Africa
Dream Vacation
Island hopping in the Mediterranean
African safari
Family Activity
Playing board games
Hiking
Flower / Plant
Japanese Maple
Lilies
Form of Exercise
Running
Running and cycling
Hobby
Gardening. I love to grow food for my family.
Reading
Holiday
Christmas
Christmas
Holiday Song
"Feliz Navidad" by Jose Feliciano
O Holy Night
Holiday Tradition
Opening gifts with my family
Decorating our home for Christmas
Ice Cream
Pistachio
Mint chocolate chip
Junk Food
Tortilla chips
Salt and vinegar potato chips
Leisure Activity
Reading
Yoga
Memory with a Child
Holding my newborn niece for the first time
Teaching our landlord's young son English while he taught me Italian
Memory with Spouse
Summiting Mount Kilimanjaro
Summiting Mt. Kilimanjaro on the morning of my birthday
Movie
Saving Private Ryan
The Breakfast Club
Movie Munchie
Red Vines
Buttered popcorn
Movie Quote
"Nobody puts Baby in a corner."
Movie Type
Drama
Documentaries
Musical
Les Miserables
The Lion King
Nursery Rhyme
Rain, rain, go away.
Twinkle, Twinkle, Little Star
Olympic Event
800 meter race.
Women's gymnastics
Personal Hero
My Step-Father
My mom
Play
Fiddler on the Roof
A Midsummer Night's Dream
Poet
Edna St. Vincent Millay
Dr. Seuss
Quality about my Spouse
Her intelligence and wit
His kindness and compassion
Quote
"The world is a book and those who do not travel read only one page."
"Twenty years from now you will be more disappointed by the things you did not do than by the ones you did do. So throw off the bowlines, sail away from the safe harbor. Catch the trade winds in your sails. Explore. Dream. Discover." Mark Twain
Restaurant
Mom and Pop restaurants
Le Corte dei Ciliegi - a charming restaurant next to our house in northern Italy
Sandwich
Peanut butter, honey, and banana.
Grilled veggie caprese sandwich with tomato, mozzarella, and fresh basil
Shopping Store
Farmer's markets
Farmer's markets
Song
"Hope for the Hopeless" by A Fine Frenzy
Sport to Play
Soccer
Beach volleyball
Sports Team
San Diego Padres
Subject in School
History
English
Thing to Cook
Pizza
Thai cuisine, particularly vegetarian Thai curries
Time of Day
Evening
Sunrise
Tradition
Family dinners
Listening to audiobooks together on roadtrips
TV Show
The Big Bang Theory
New Girl
TV Show Character
Phil from Modern Family
Vacation Spot
Cinque Terre, Italy
Hwange National Park, Zimbabwe