1-800-ADOPTION
Thank you for viewing our profile
If you would like to learn more about us, please call 1-800-ADOPTION (2367846), fill out the form at the bottom of our on-line profile page, or email us at bp_information@americanadoptions.com.
To revisit our on-line profile page and view our profile video at American Adoptions, simply use your mobile phone to scan the QR code on the right. We are looking forward to hearing from you!
Jeremy & Britt
We know adoption is a selfless act that requires a lot of trust and compassion. It takes a special person to allow others into what is normally a private time in your life. We know that we will make wonderful parents and hope to be able to share our journey with you. We have love, laughter and joy to share with your child.
About Us
Job
Revenue Cycle Quality Control Specialist
Physical Therapist
Education
Bachelor's Degree in English
Doctor of Physical Therapy
Relationship
Legally Married
Our Life Priorities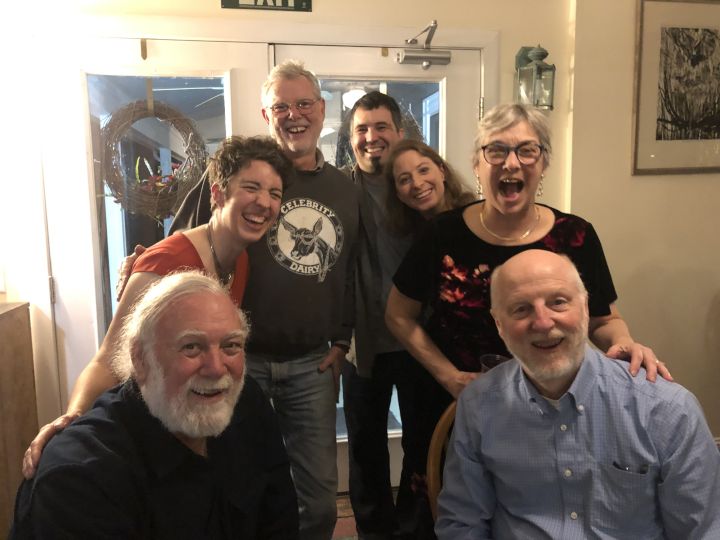 Family takes priority in our lives. Both of our parents live relatively close and we make it a habit to see them on a regular basis. Every Christmas, we host Jeremy's family and then head over to Britt's parents. We have also made multiple trips out east to see Britt's uncles. Keeping family connections strong is something that needs to be worked at and we are always striving to keep our families foremost in our minds. If we are not able to get together with our families, we stay connected via phone calls and text messages. We look forward to introducing our child to our traditions and making new ones as parents.
We also like to prioritize events that help strengthen our community. We can't wait to explore the many kid friendly activities nearby, including the annual Christmas tree lighting, art/music events, and the local children's museum.
Education We Will Provide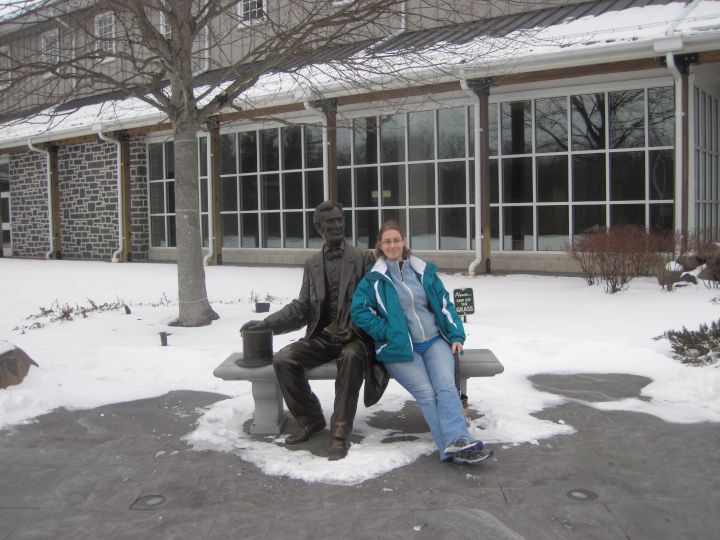 We both greatly value education, Britt has a Doctorate and Jeremy is currently pursuing his graduate degree. We live close to multiple universities and frequently go to educational events at those universities. We will support our child in whatever educational opportunities that they wish to pursue. From early childhood daycare all the way through higher education, all opportunities will be explored to make sure that we are providing the best fit for our child.
We also value educational opportunities within the community. We enjoy taking day trips to nearby museums, zoos and aquariums. We also frequent local theaters to take in plays. We don't believe that all education takes place in the classroom, we will encourage our child to read, explore and interact to identify the things that spark interest.
Constantly learning throughout life is something that we both look forward to. Any time we go on a vacation, we always plan in an educational event. We can't wait to share the world with a child and continue to learn and explore new things as a family!
Discussing Adoption
We plan to talk to the child about their adoption story from day one. We feel it is important for him or her to have an open understanding about where they came from and how they came to be. We plan to slowly introduce their background to them in an age appropriate way so he or she will always know they were adopted, and understand the sheer love that fueled that decision. We want for the child to grow up being proud of who they are, and to have support in exploring their identity from all around them, including our friends and family. We also feel as if you, as the birth parent, will play a large role in who they are and who they will become, and want to keep that connection alive should you be open to it.
Photos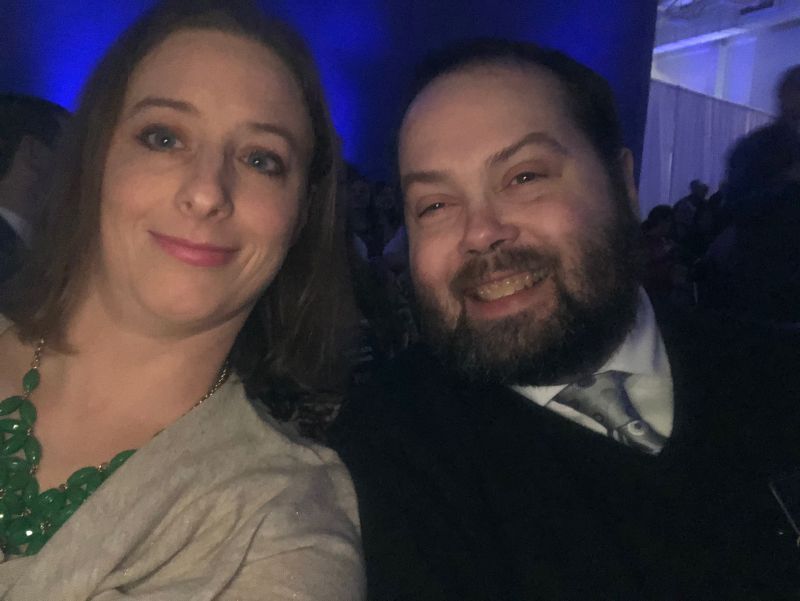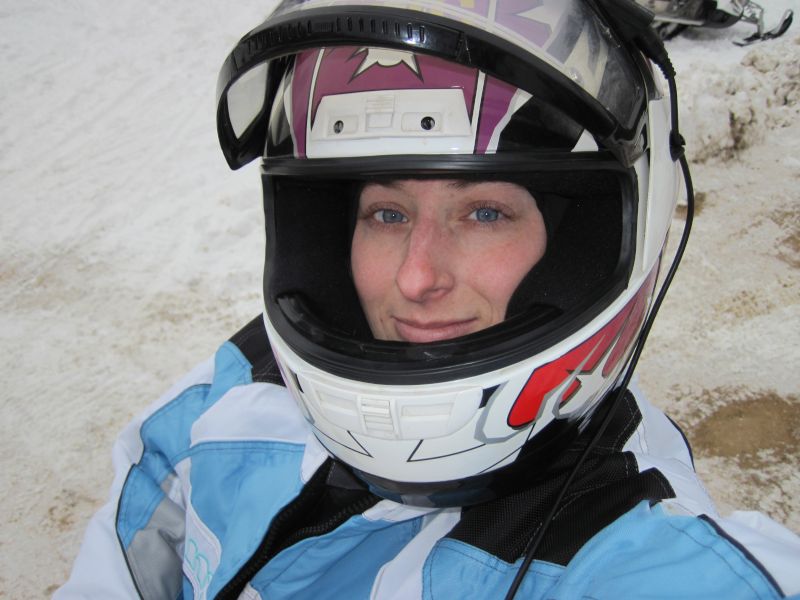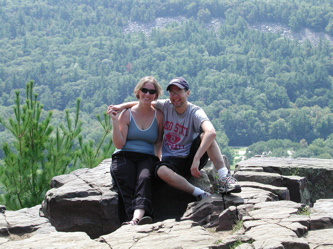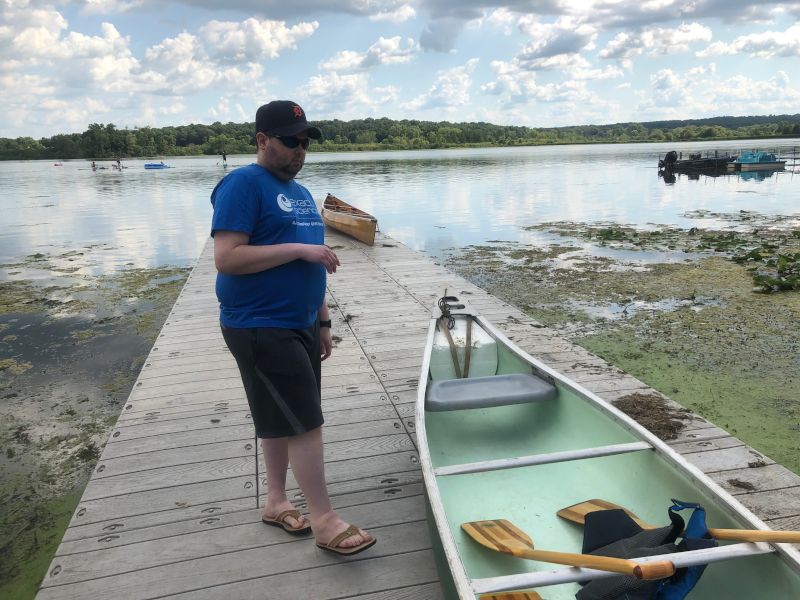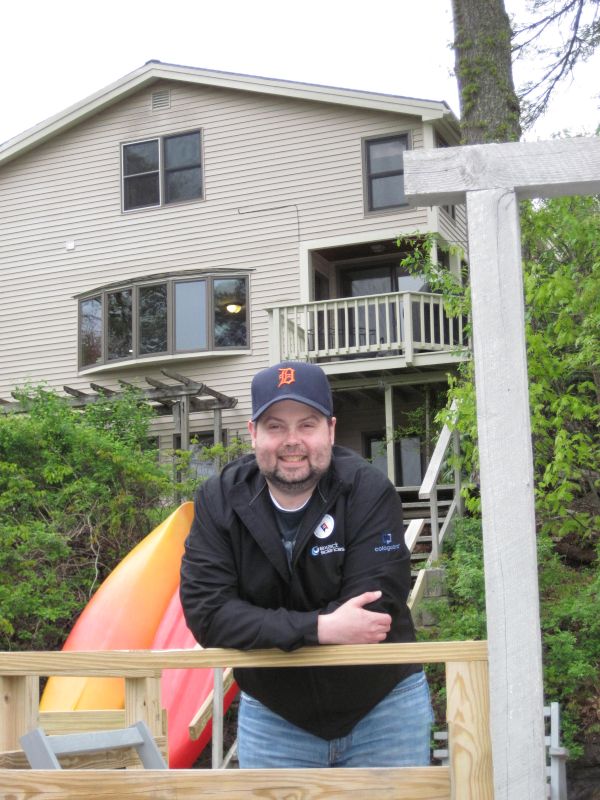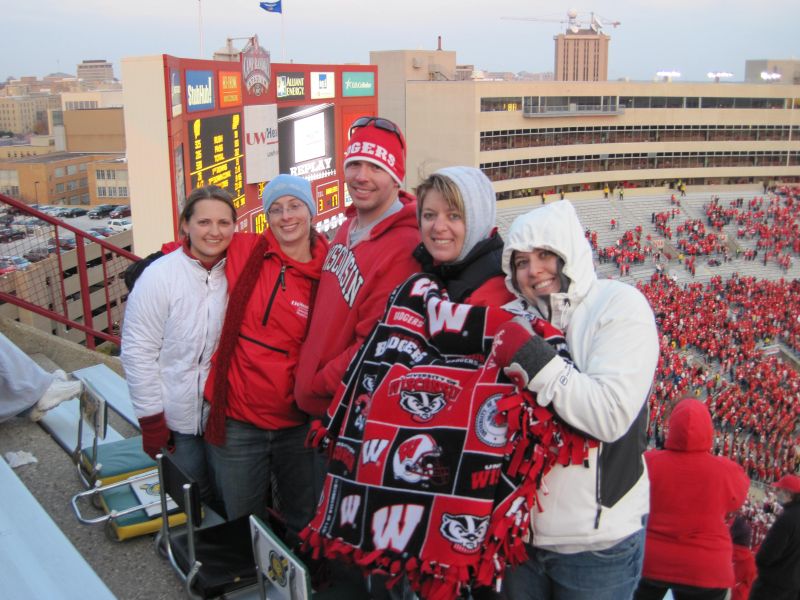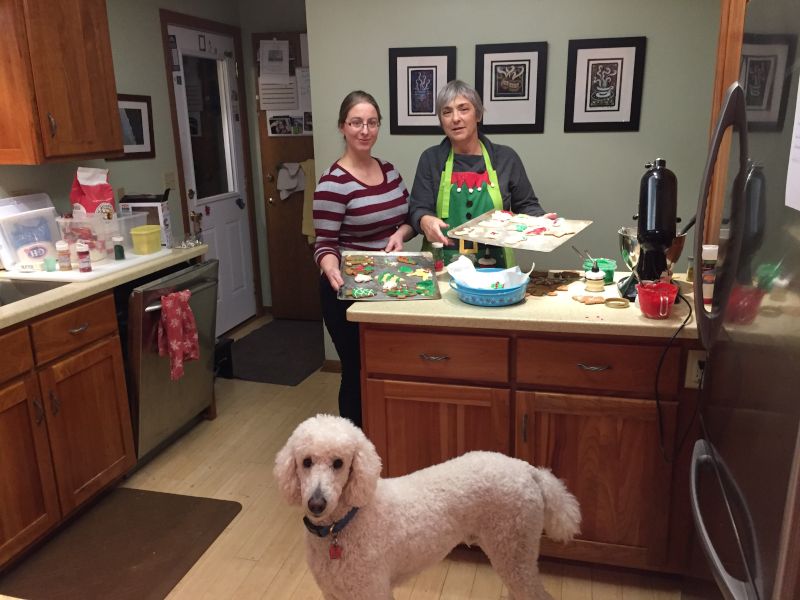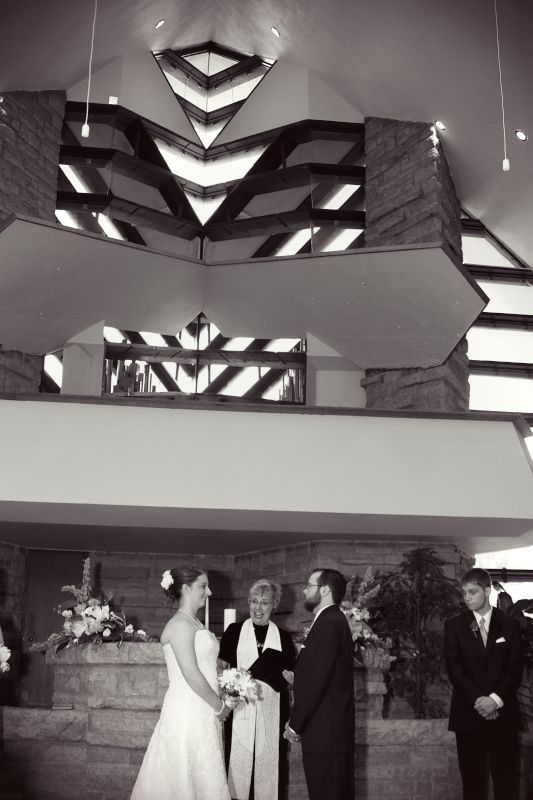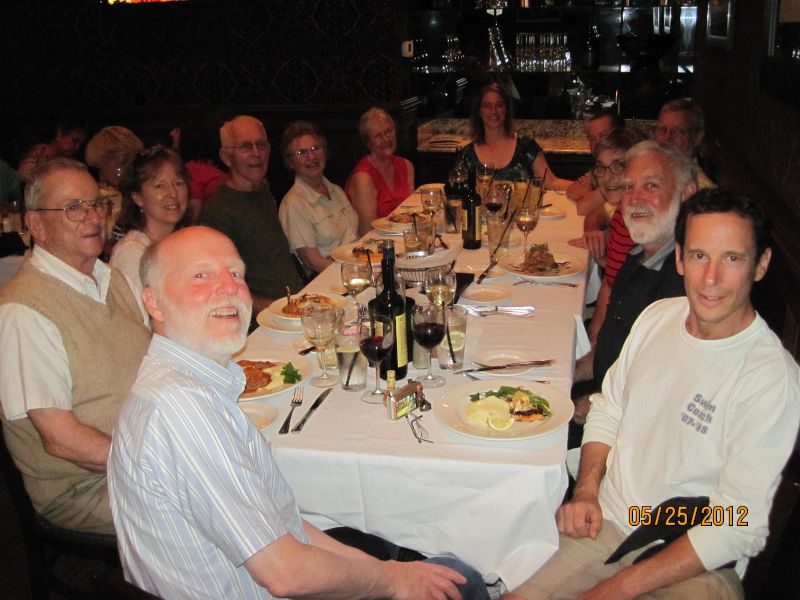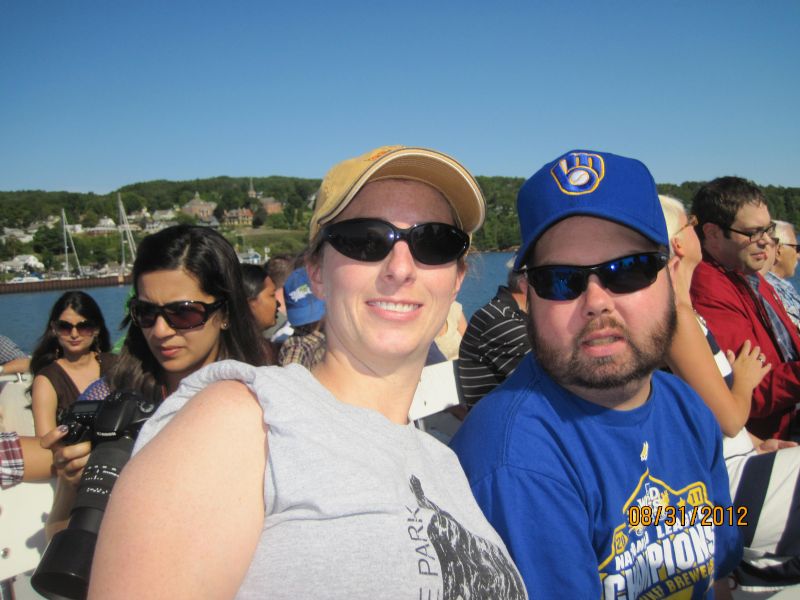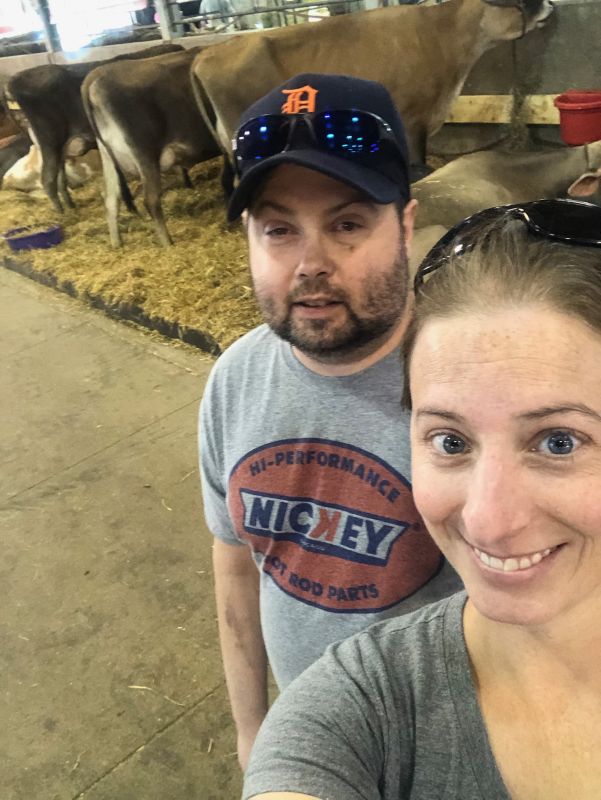 ×
1 / 12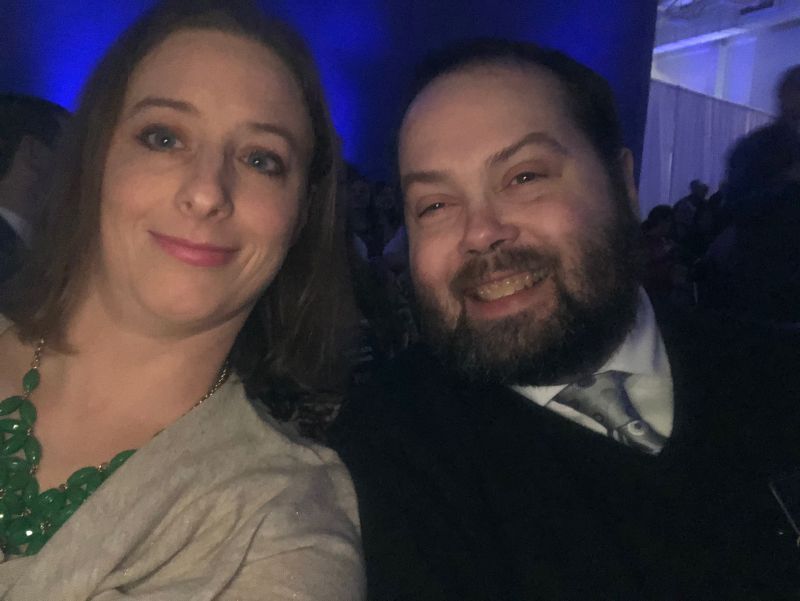 2 / 12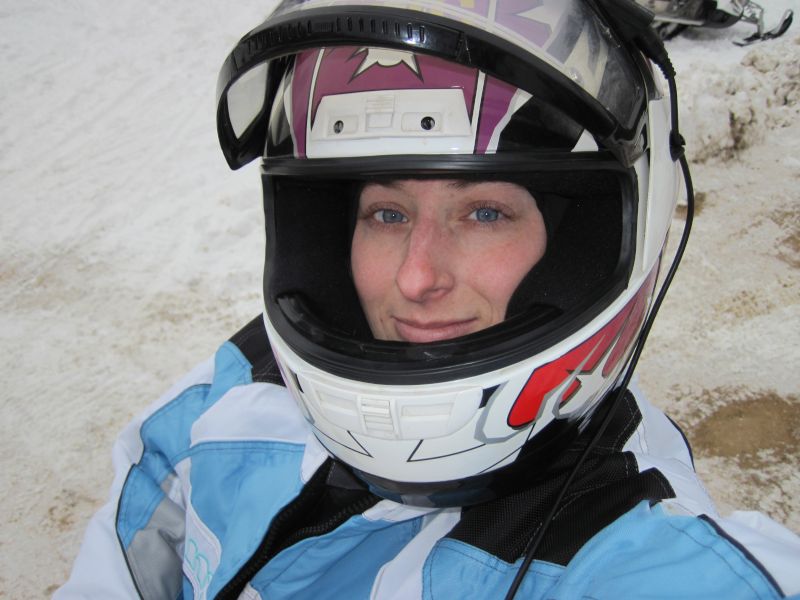 3 / 12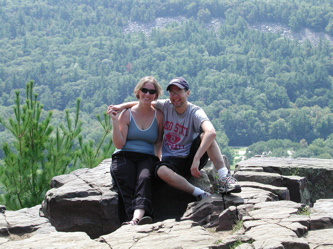 4 / 12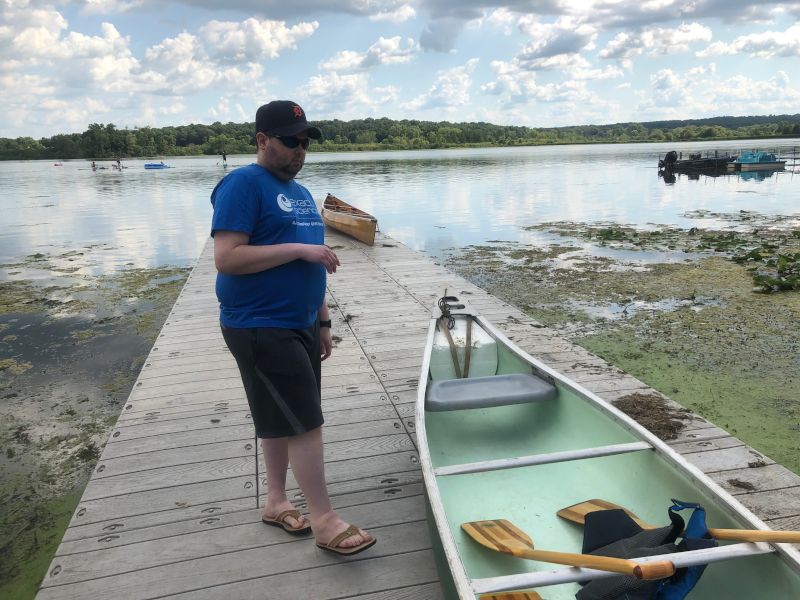 5 / 12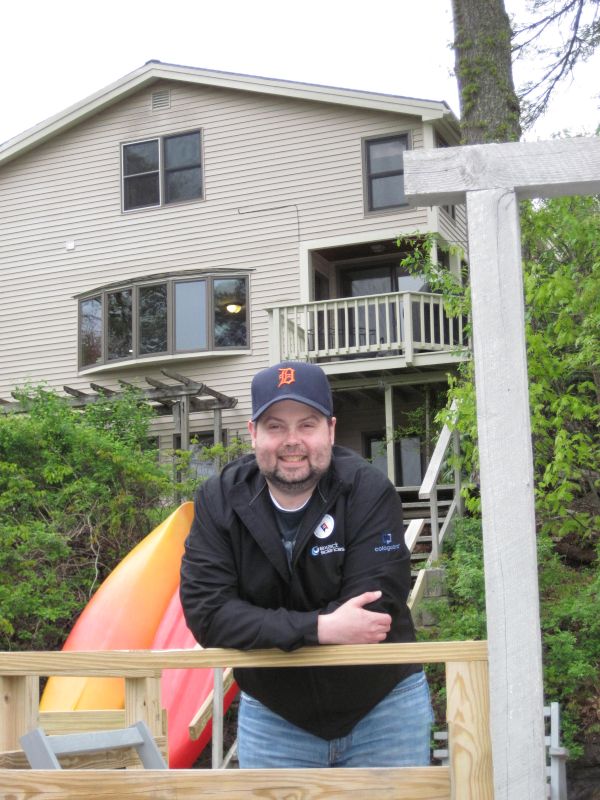 6 / 12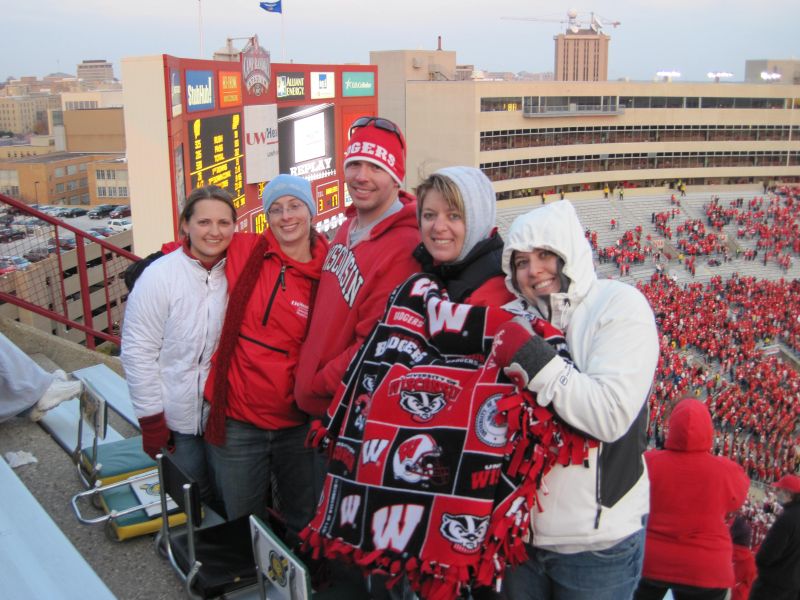 7 / 12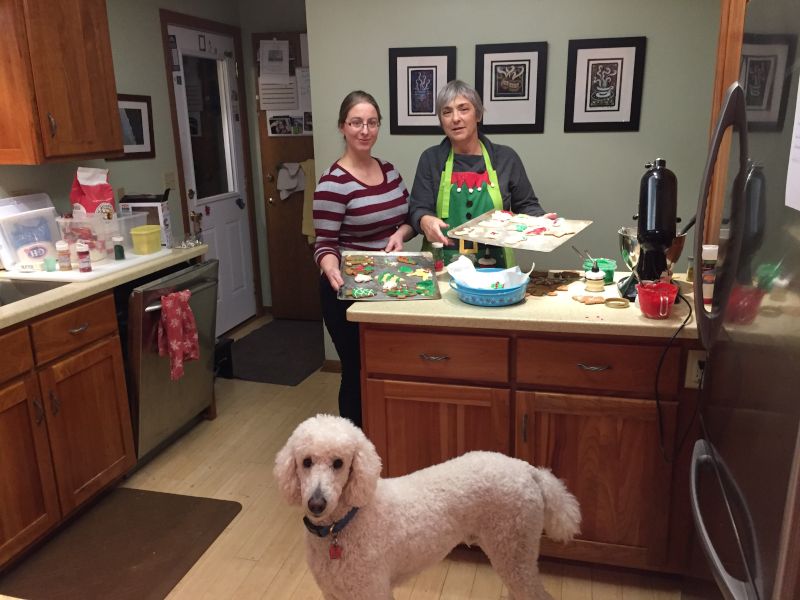 8 / 12
9 / 12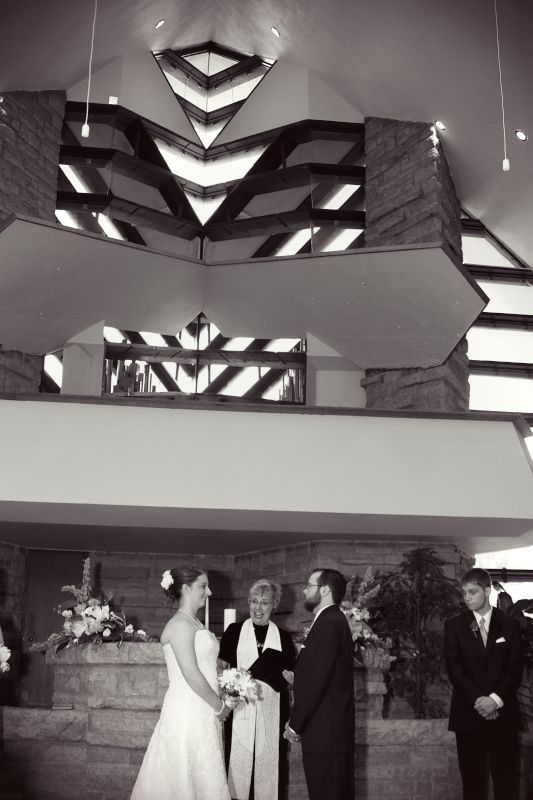 10 / 12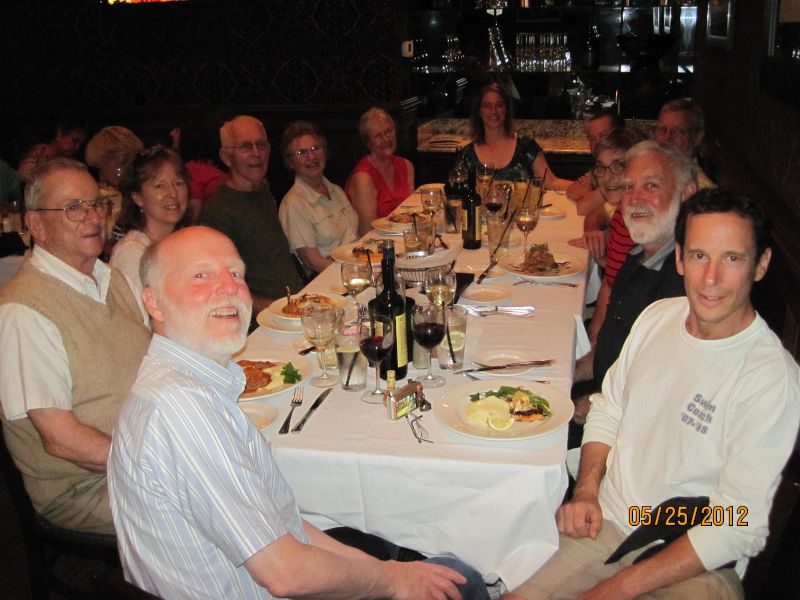 11 / 12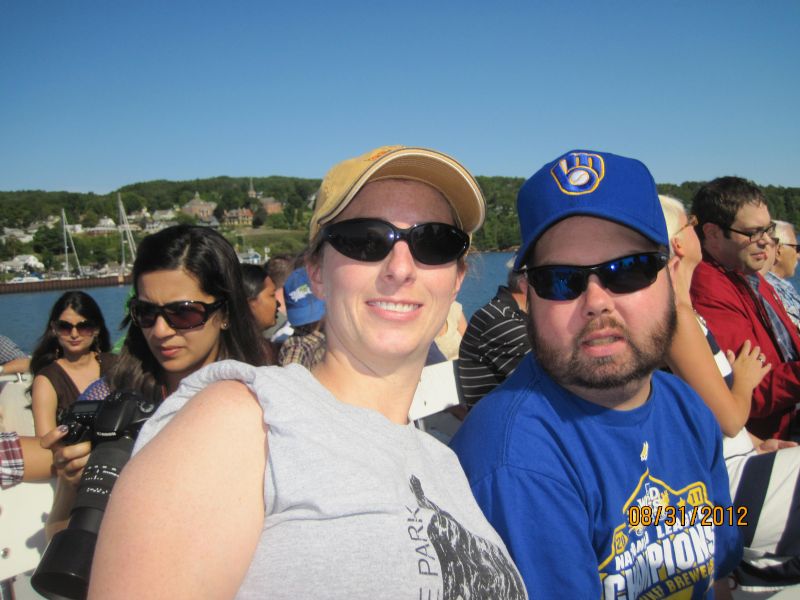 12 / 12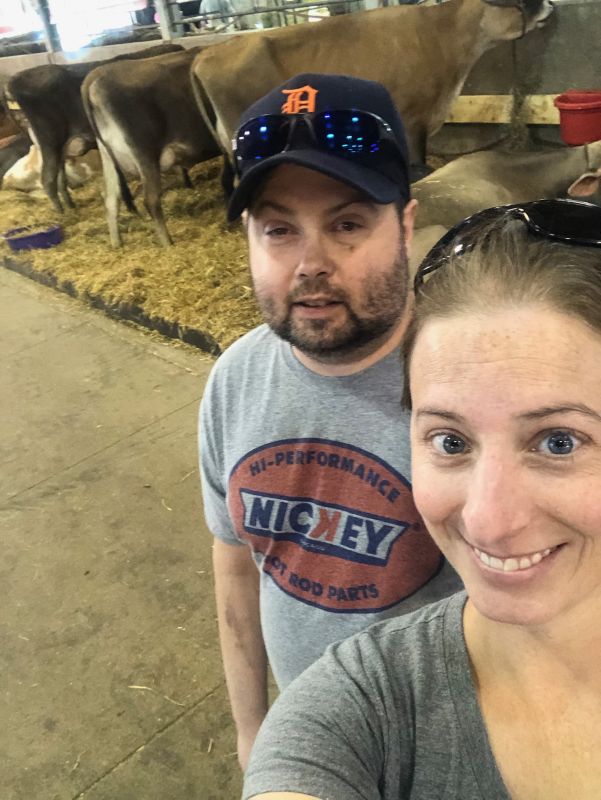 ❮
❯
Our House and Neighborhood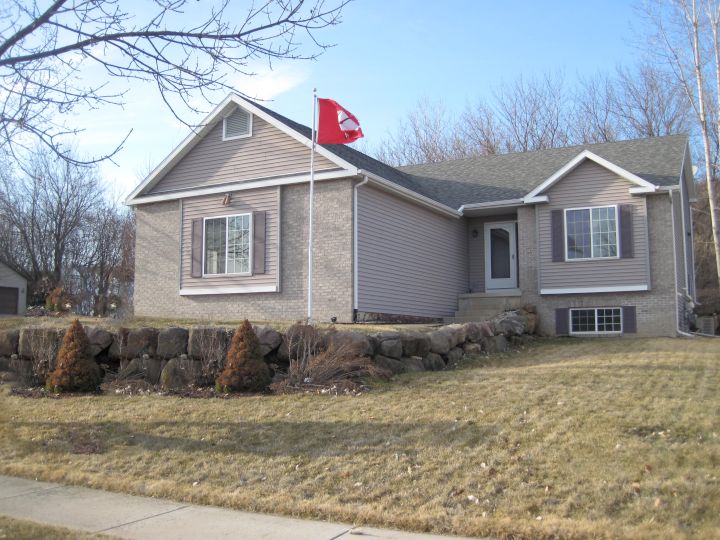 We live in a suburb of a medium-sized city (250,000 population). This allows us the small town friendliness with the amenities of a city. We can walk and bike around our neighborhood and then go out for a nice meal or to live music. Our town has an annual fireman's festival around Father's Day and has free music in the park on summer evenings.
We live in a tri-level house with 3 bedrooms and 2.5 bathrooms. The child's bedroom will be on the upper level. We are currently in the master bedroom on the lower level but plan to move to the upstairs once our child comes home.
Our house is in a quiet neighborhood. There are lots of kids in the neighborhood of varying ages from toddlers to high school age. There is an elementary school and park within walking distance; this means there are lots of kids that bike or walk to school. The park has a playground and soccer fields where our child can run and play.
We share our home with our two dogs, Emerson and Austen, who are very important in our lives. It is great to come home after a long day at work and have them waiting at the door, tails wagging, excited to see us. Emerson is the sweet and cuddly lap dog while Austen loves to run and play fetch. They are so wonderful with kids, including our nephews whom they love to chase and beg for snacks.
Our Extended Families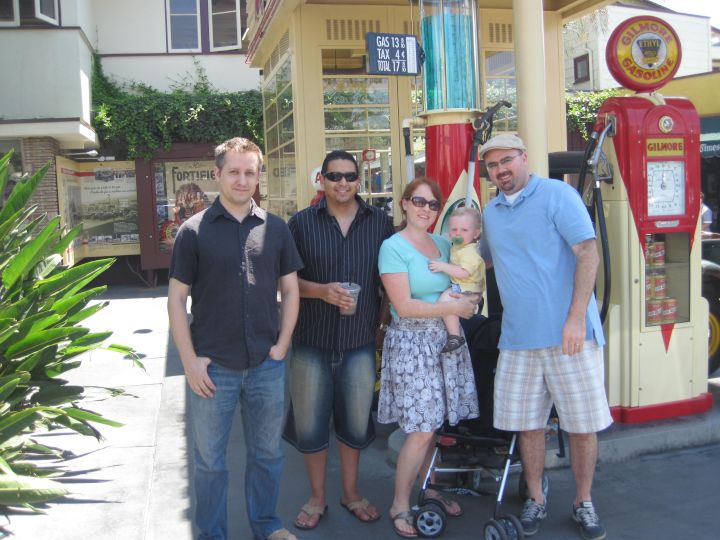 We are close with our families. Britt is an only child. Her parents live close to us and we see them on a regular basis. Her extended family is spread across the country. While we don't see them very often, it gives us a great excuse to visit.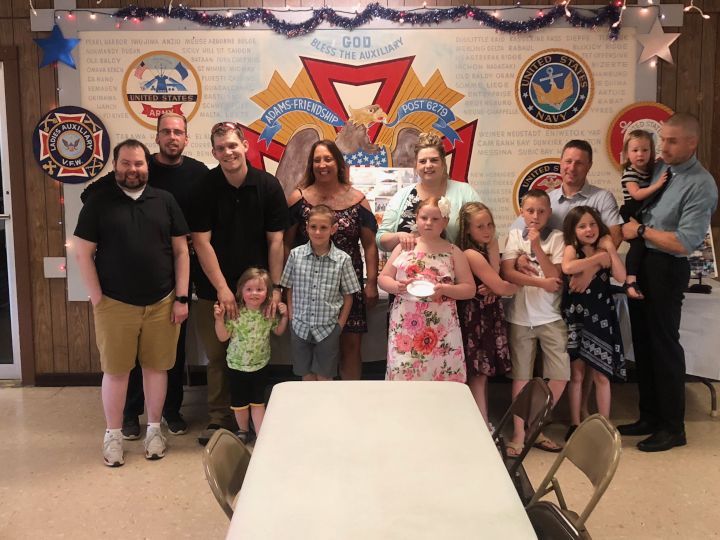 Jeremy's family lives throughout Wisconsin. We see them throughout the year. Given that we are centrally located, we host Christmas. It is great to have everyone gather at our house around a real Christmas tree. We make a meal and open presents. We have two nephews who have fun playing with our dogs and running around our house. Last Christmas, the youngest made a silly game of climbing up and down our stairs, so we all got our exercise in with chasing and giggling along with him.
Our families are excited for us to adopt a child. They cannot wait to see us become parents and meet the newest member of the family!
From Us to You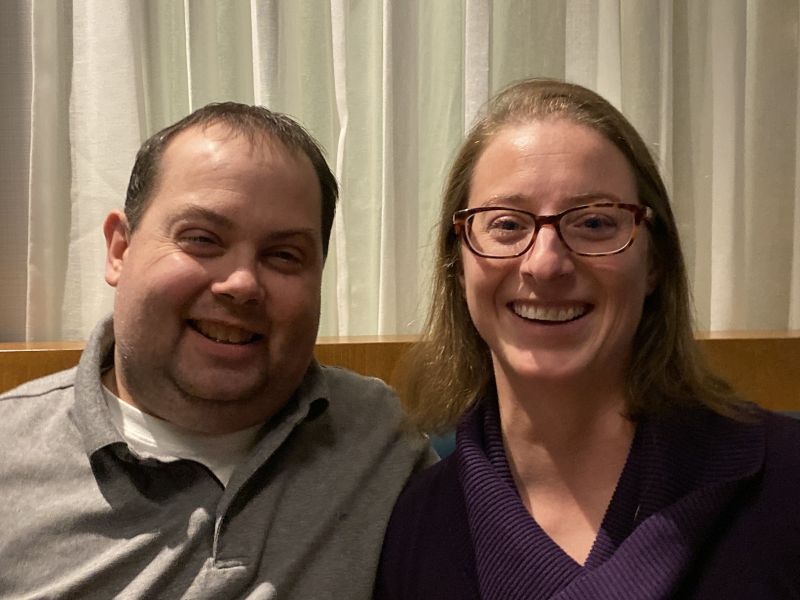 We are Jeremy and Britt- a couple whose journey together started when we met online way back in 2006. After 4 years of dating, we now have been married for almost 10 years! Our love, which started off from simply chatting online, has widened through all that life has thrown our direction, and we are so ready to share everything that we have become, our lives and our love- with a child.
Throughout our relationship, we have grown together in so many ways. Many of which have revolved around our own individual desires to learn and to better ourselves- our health, our educations, our careers. We have supported each other through finding our educational path- Britt graduated with her Doctor of Physical Therapy degree in 2010, and Jeremy will be graduating soon with his Master's of Healthcare Administration. Britt has found her calling as an Outpatient Physical Therapist at a local physician's office, and Jeremy's dream job is to one day become a CEO at a hospital. Education is a large part of our lives, and we look forward to supporting a child in finding their place in this world, whatever that might be- and being by their side through their educational journey, just as we supported each other in finding our dreams!
Jeremy's desire to work in a hospital stems from his own past experience with his health. While we are both fortunate to be healthy and ready to be active and energetic alongside our future child, there was a time when Jeremy's health was a challenge that we stood by each other's side to overcome. Prior to us meeting, Jeremy had to have a kidney and pancreas transplant. In 2012, the kidney he was given failed. His mother, a perfect match, was able to step in and gave her kidney to him. He says that she gave him life twice (once at birth and second with a new kidney). While this was a challenging time, our love for each other and our support from family and friends is what propelled us forward through it all. We continue to work hard to become the best versions of ourselves- always working on eating healthier and exercising consistently. Our dogs keep us active- as we take them on walks daily, and we cannot wait for a little one to chase around as well!
We are hopeful, in this journey, that you know we are eager to stay connected with you in the future should you choose us as parents for your child. We would love to stay in touch, through phone contact, emails, sending pictures and updates- and even the ability to see each other in person some day should you so choose. We will ensure that this child knows from the beginning the immense love that you have for him or her, and how that love led you to choose the path of adoption for them. We can't wait to share every part of their story with them- especially what it was like to hold them in our arms for the first time- and we want you to have the opportunity to share in that as well- and be able to tell him or her all that you hope to share with them about where they came from.
We are so hopeful that you will choose us to love, cherish, and care for your child. We will provide a loving, supportive home filled with joy and laughter. The constants in our family are our love for each other, supporting each other, and helping each other grow, and we cannot wait to share in those with a child.
Jeremy & Britt
Favorites
Actor
Paul Rudd
Jason Segel
Actress
Anna Kendrick
Judi Dench
Author
Smith Henderson
Barbara Kingsolver
Book
The Confederacy of Dunces
A Wrinkle in Time
Candy Bar
Reese's Peanut Butter Cups
Reese's Peanut Butter Cups
Cartoon
Phineas and Ferb
Fraggle Rock
Childhood Memory
Ice fishing with my grandfather
Camping in the state parks
Childhood Toy
Football
Legos
Children's Book
Dr. Seuss
A Wrinkle in Time
Classic Movie
Streetcar named Desire
Casablanca
Dessert
Key Lime Pie
Black Forest Cake
Disney Movie
Mary Poppins
Aladdin
Dream Car
1970 Ford Mustang Mach 1 Cobra Jet
Audi TT
Dream Job
NFL Head Coach
Physical Therapist
Dream Vacation
Mustang region of Nepal
Touring Europe for the summer
Family Activity
Hiking
Biking
Flower / Plant
Lady slipper
Tulip
Food
Hamburger
Caprese salad
Form of Exercise
Jumping rope
Swimming
Game
Monopoly
Settlers of Catan
Hobby
Fantasy Football
Rock climbing
Holiday
Christmas
Christmas
Holiday Song
I want a Hippopotamus for Christmas
Jingle Bells
Holiday Tradition
Family coming to our house
Homemade ice cream on Christmas Eve
Ice Cream
Chocolate Peanut Butter
Mint Chocolate Chip
Leisure Activity
Reading
Playing games (card/board)
Magazine
Field and Stream
Outside
Memory with a Child
Taking my brother to Brewers games
Playing with our nephews
Memory with Spouse
Honeymoon in Boston
Going on adventures/trips even if it is just to a new restaurant or brewery
Movie
Caddyshack
The Princess Bride
Movie Munchie
Popcorn
Popcorn
Movie Quote
"Sell crazy someplace else. We're all stocked up here" As Good as it Gets
"No more rhymes now I mean it" "anyone want a peanut"
Musical
Thoroughly Modern Millie
Rent
Musical Group
Korn
Indigo Girls
Nursery Rhyme
Row, Row, Row your boat
twinkle twinkle little star
Olympic Event
Gymnastics
Swimming
Personal Hero
Walter Payton
My grandmother
Play
Almost Maine
Romeo and Juliet
Poet
Robert Frost
Pablo Neruda
Quality about my Spouse
Willingness to help everyone
Humor
Quote
"Justice will not be served until those who are unaffected are as outraged as those who are." Ben Franklin
"It's not easy being green."
Sandwich
Turkey Sandwich
BLT
Scripture
Philippians 4:13, I can do all things through him who strengthens me.
To everything there is a reason, a time, a season
Song
Jeremy by Pearl Jam
Closer to Fine
Sport to Play
Basketball
Croquet
Sport to Watch
Football
Tour de France
Sports Star
Walter Payton
Simone Biles
Sports Team
Chicago Bears
Wisconsin Badgers
Subject in School
History
Biology
Superhero
Captain America
She-Ra
Thing to Cook
Seafood
Banana bread
Time of Day
Daybreak
mid-day
Tradition
Poker the night before deer season
Carving pumpkins for Halloween
TV Show
That 70s Show
The Muppet Show
TV Show Character
Kramer from Seinfeld
Kermit the Frog
Type of Music
Rock
Alternative
Vacation Spot
Maine
Costa Rica
Video Game
Madden
Wii sports