1-800-ADOPTION
Thank you for viewing our profile
If you would like to learn more about us, please call 1-800-ADOPTION (2367846), fill out the form at the bottom of our on-line profile page, or email us at bp_information@americanadoptions.com.
To revisit our on-line profile page and view our profile video at American Adoptions, simply use your mobile phone to scan the QR code on the right. We are looking forward to hearing from you!
Ben & Jenn
We believe adoption is a precious gift. First and foremost, thank you for viewing and reading our profile. We have so much love, laughter, and happiness to share. To choose us to be your child's parents would mean the world to us. Please consider our family and we are excited for the journey that lies ahead.
About Us
Job
Quality Investigator
Human Resources
Education
Master's Degree in International Relations
Bachelor's Degree in Sociology
Relationship
Legally Married
Our Life Priorities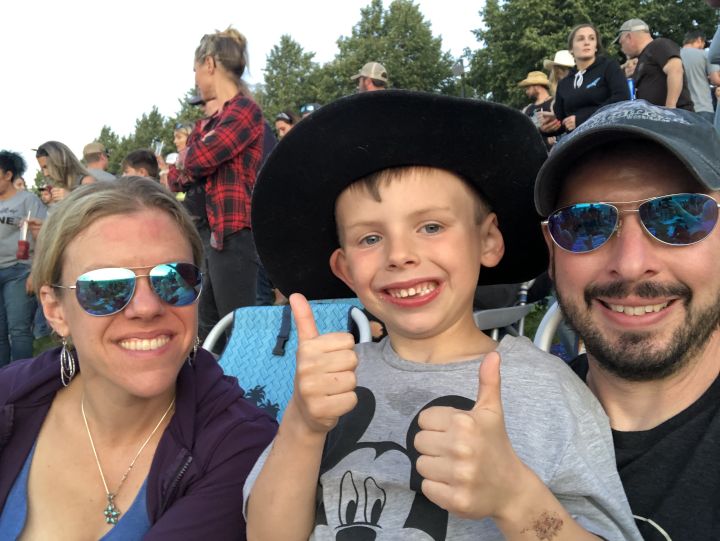 Our first priority will always be our children. Next, is each other. Keeping our relationship strong keeps our family strong which is the most important thing any child can have as they grow. We also value our religious values, family, and friends.
Keeping family our priority means we spend a lot of our time together. We spend time with friends on the weekends, and our son loves to play with his friends outside of school. Our son is a Cub Scout and plays on a soccer team in the fall and t-ball in the spring. We spend a lot of time outdoors as a family as our area has a lot of beautiful mountains and beaches to explore. We have a lot of land and we enjoy spending time working on it together. Our son has recently discovered Pokémon and Fortnite, and he also loves playing card and board games with us. Life is busy but we are fortunate that we spend it together.
We do not see becoming a family of four changing any of our priorities, our children will always be first. We are excited to see how spending time together evolves with another child, what new adventurous paths we will discover together.
Why We Chose Adoption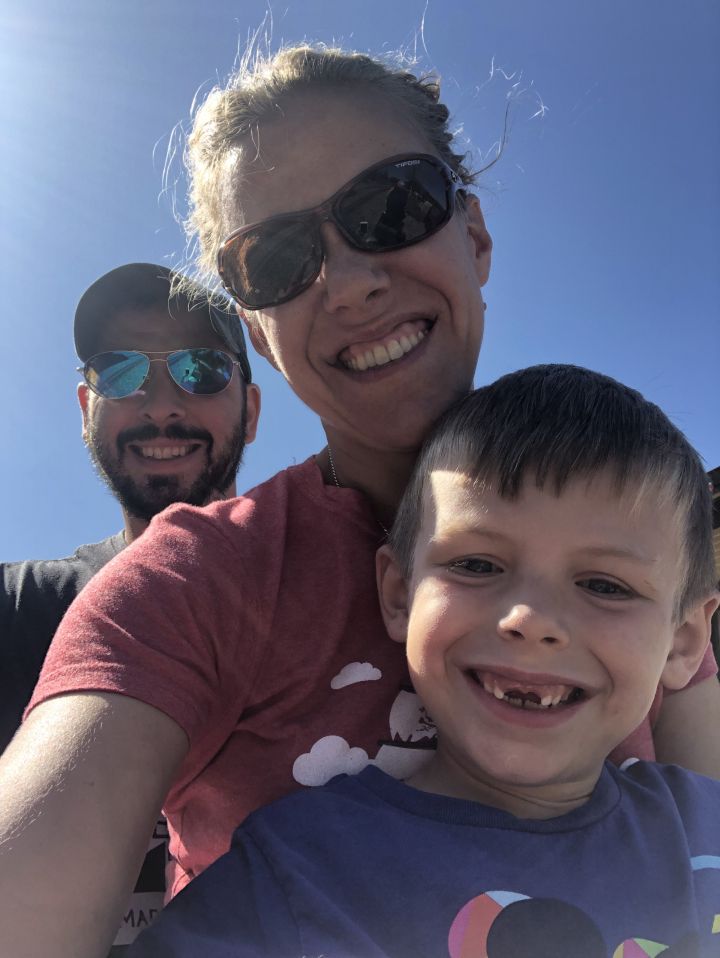 The choice for adoption has been a long road. After the birth of our son, having another child became medically impossible. Having gone through two miscarriages, the emotional and physical hardships led us away from medical options and we decided to look in another direction.
We first considered working with the foster care system. After a great deal of research and having a close family friend who was involved in the foster system talk to us about the challenges, we came to the realization that it was not the right path for our family.
That brought us to adoption. We are so excited to grow our family through adoption and cannot wait to make adoption part of our family's story. We look forward to getting to know you and your story, as well. We would love for this child to know you and have an ongoing relationship, if that is something you are comfortable with.
Adoption is the path that has finally felt right to us, giving us hope that we can realize our dream of another child in our family.
Cultural Diversity
We both have undergraduate degrees in sociology. We think to enter into such a degree program one needs to have a natural interest with the understandings of people and that is certainly the case for us. We enjoy understanding our own heritage and each other's.
We also expand beyond own heritage. When we see something from another culture we like or find having intrinsic value or beauty, we like to adopt it. For example, this year we began celebrating Dia de los Muertos to remember our loved ones that have passed. Our heritage has nothing like this, yet we still have loved ones we miss. We see it as cultural appreciation and a way to expose our son, and ourselves, to different cultures.
If our adoptive child has a different ethnic and/or cultural background than we do, it would be a natural extension of our already existing curiosities to explore those with the child and share them with our son as well. It would add another layer of richness to our lives to wrap the beauty of the uniqueness of our child's heritage into our family traditions.
Photos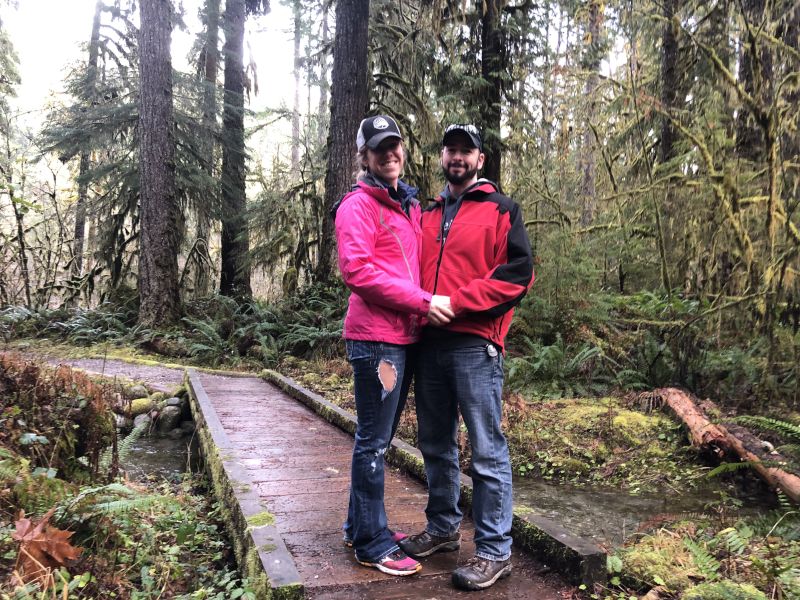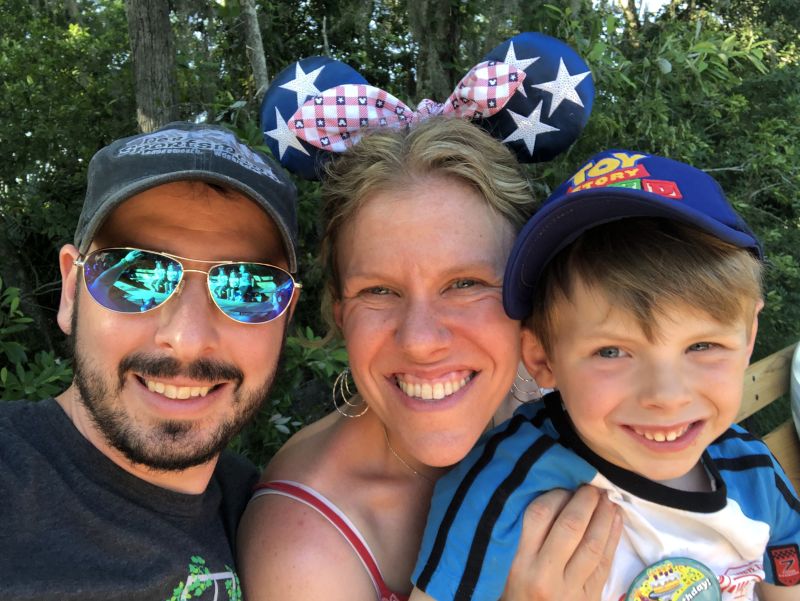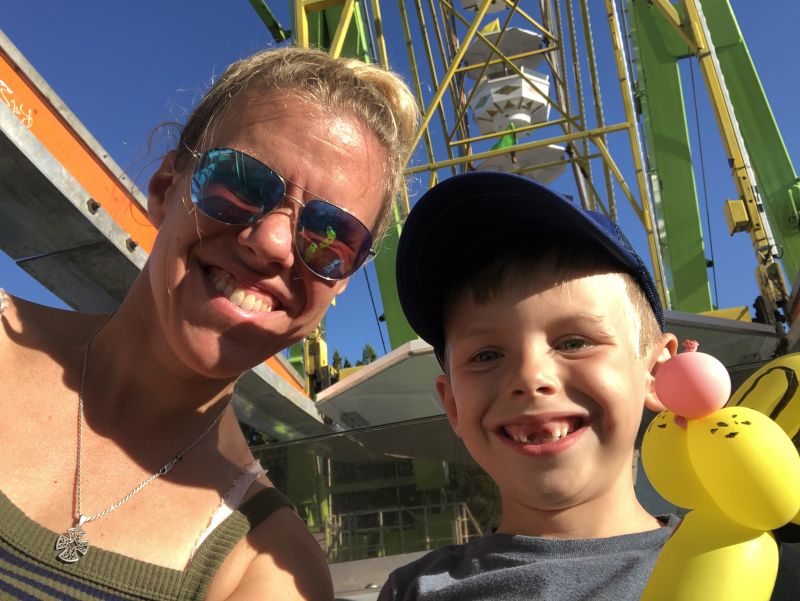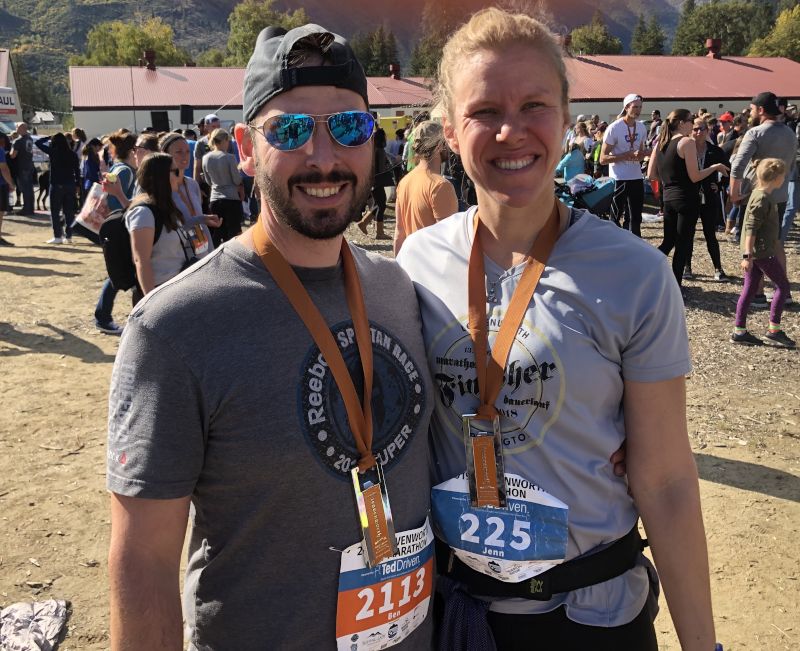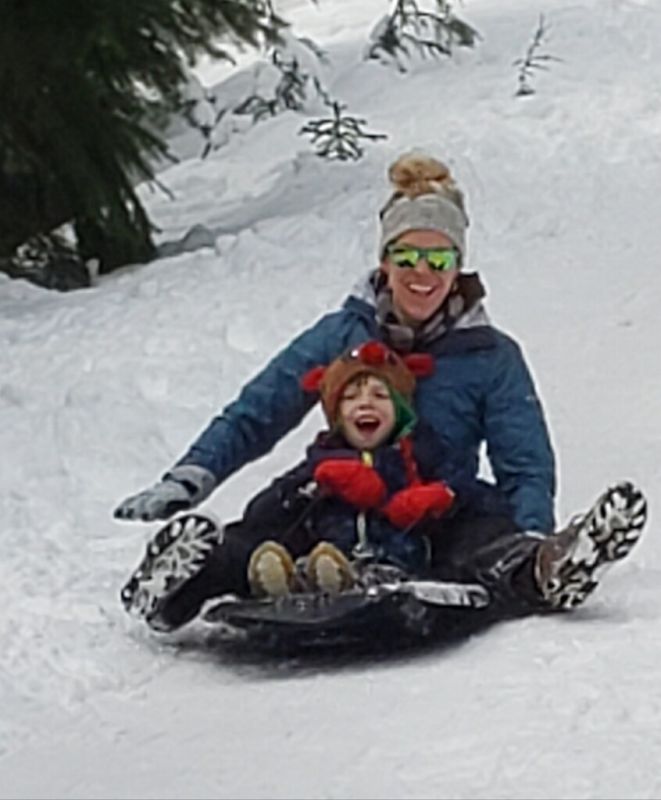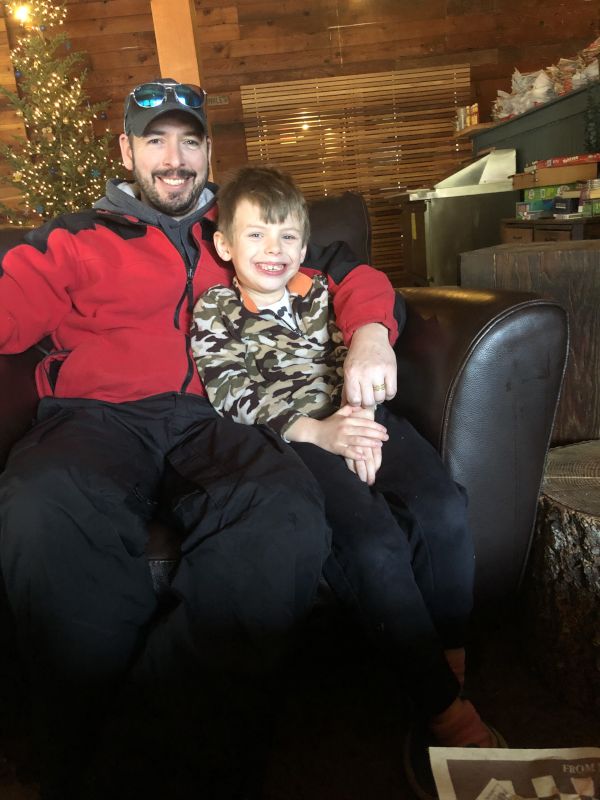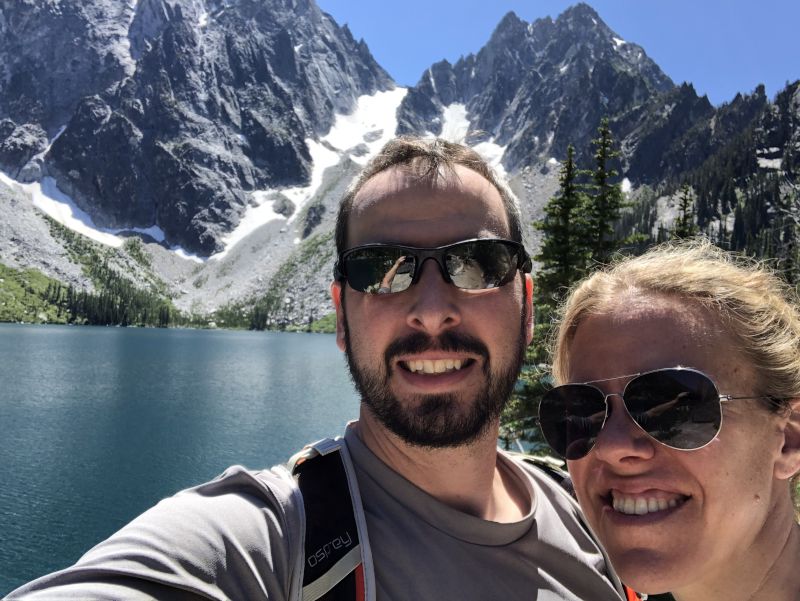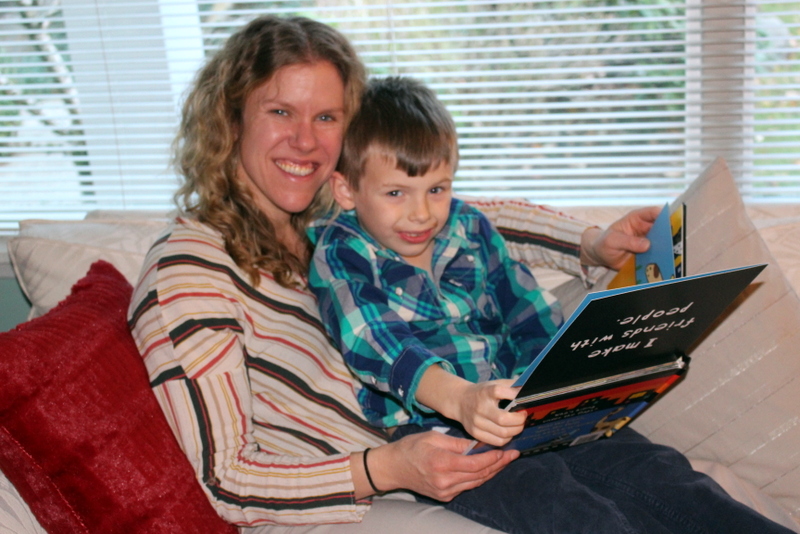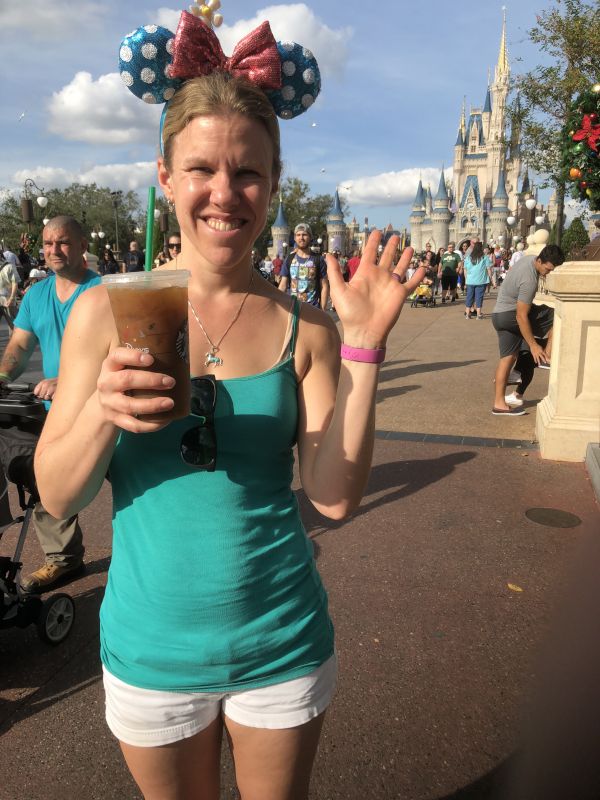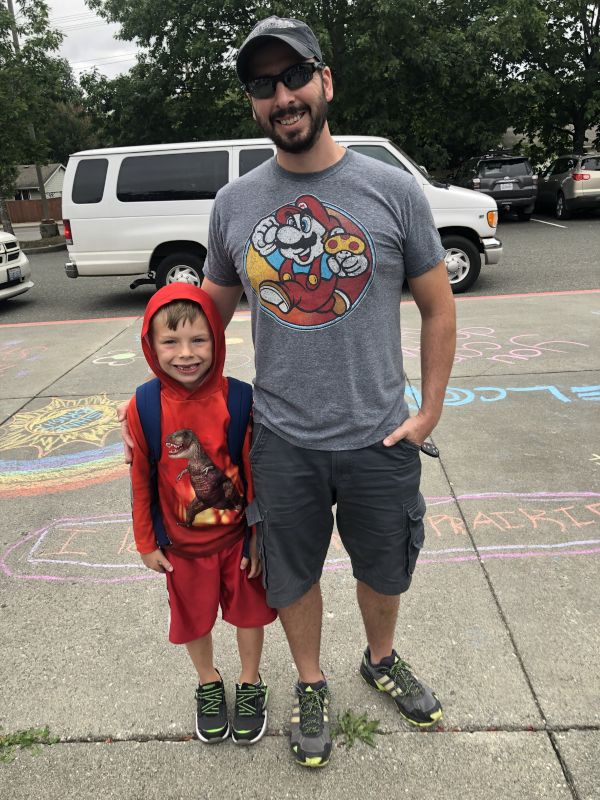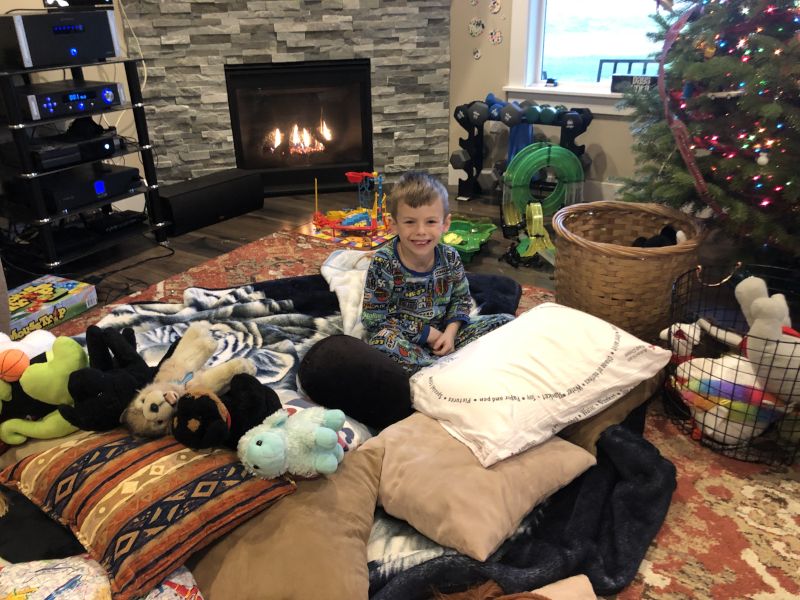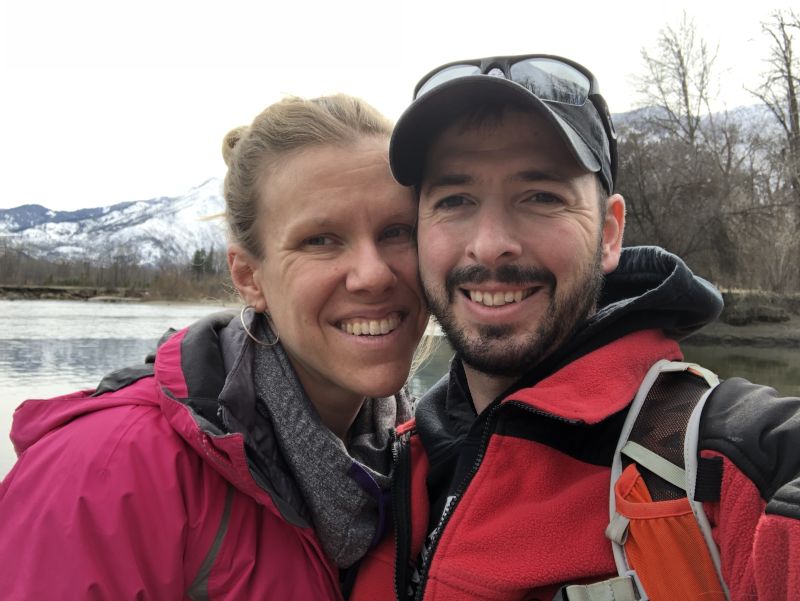 ×
1 / 12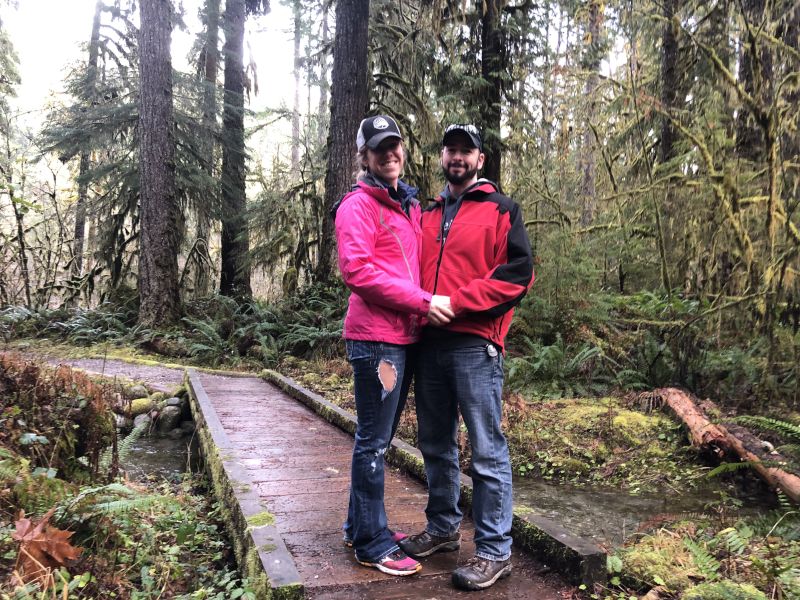 2 / 12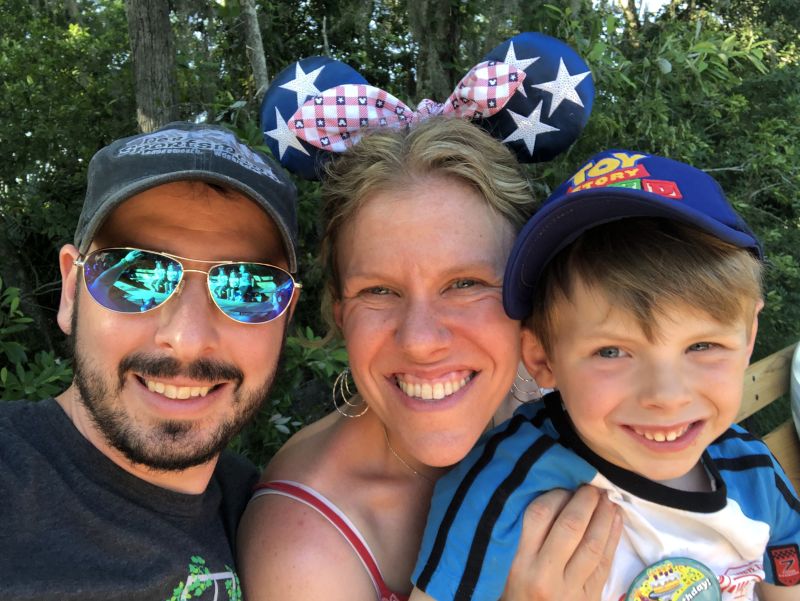 3 / 12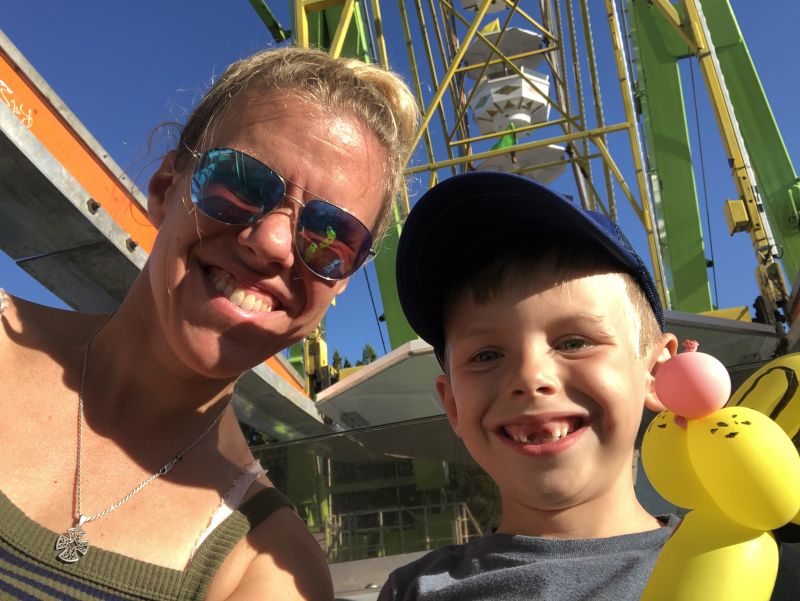 4 / 12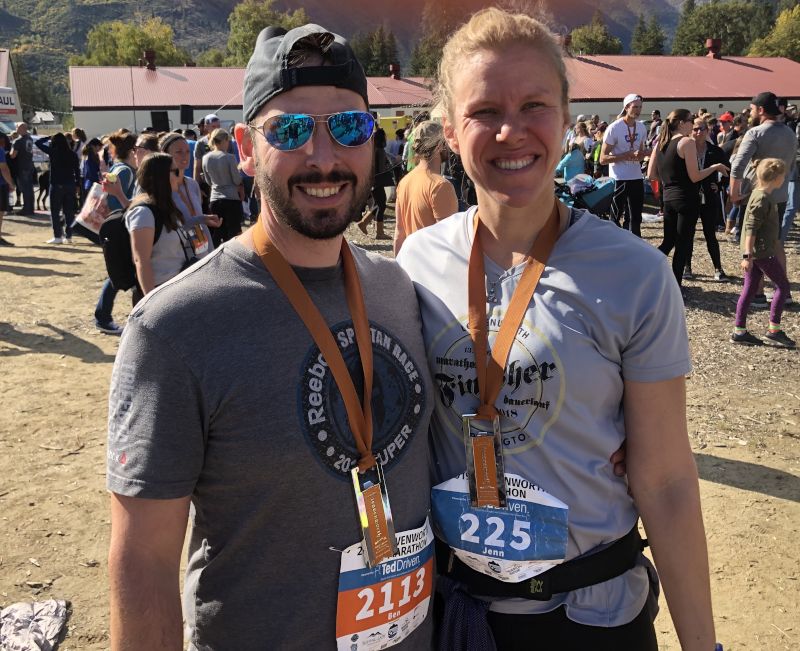 5 / 12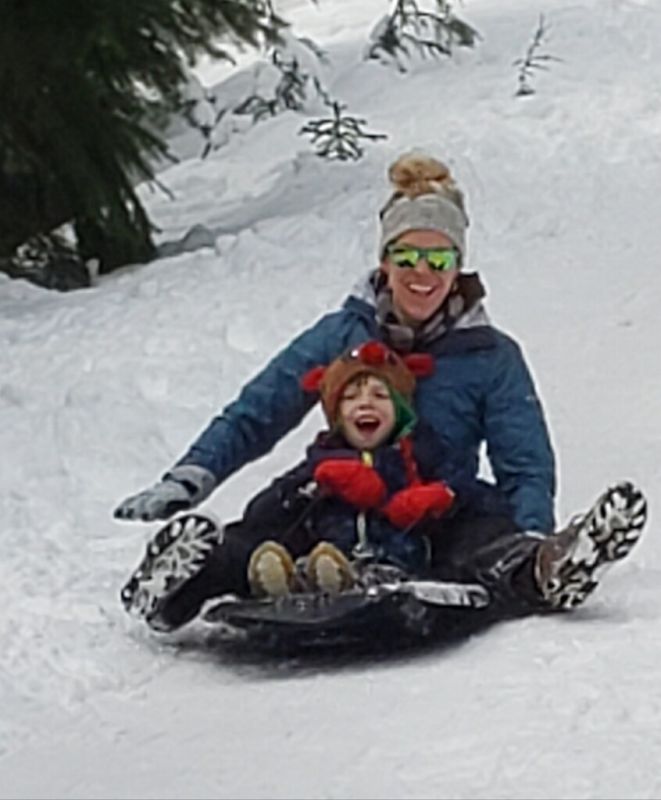 6 / 12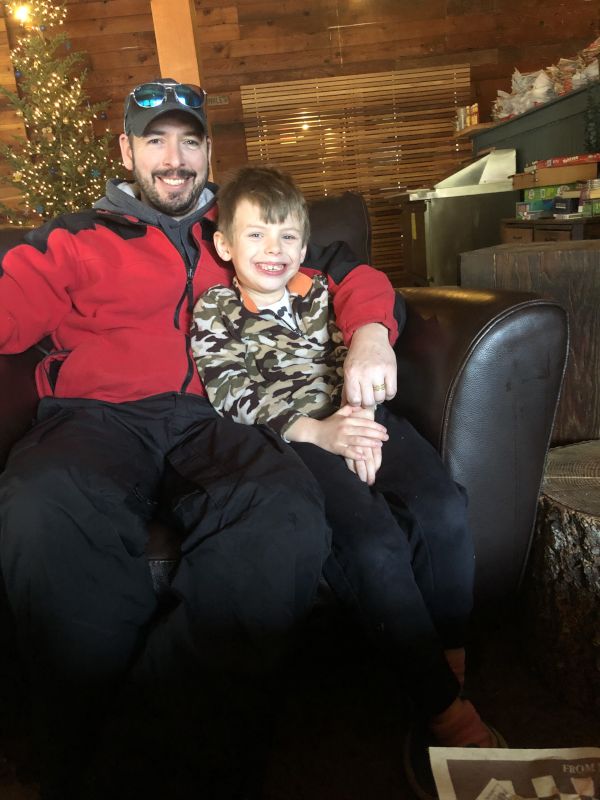 7 / 12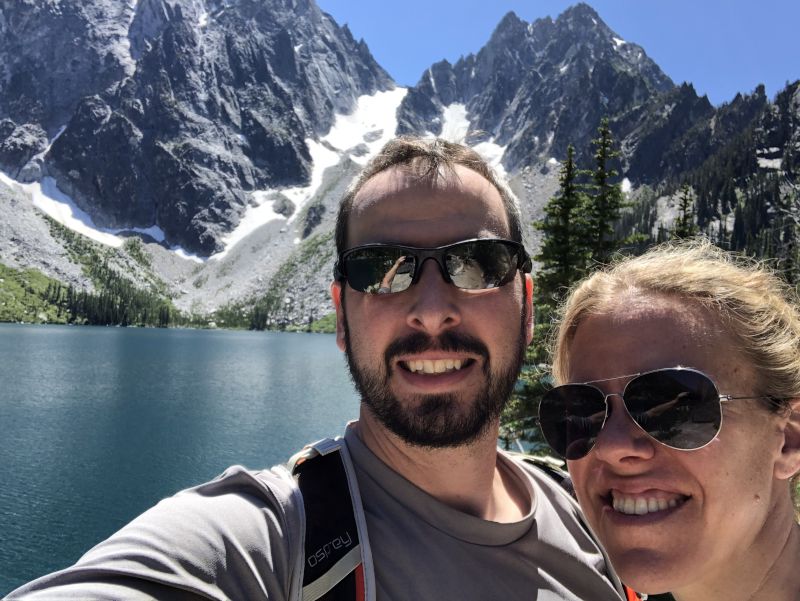 8 / 12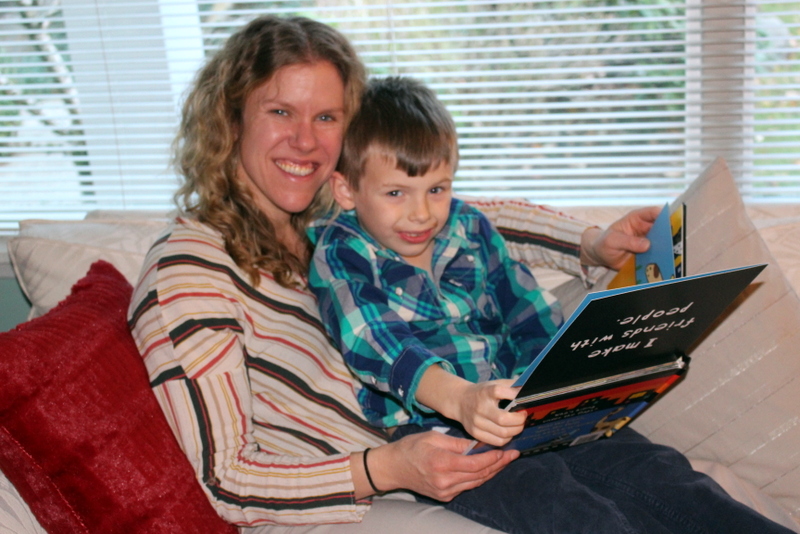 9 / 12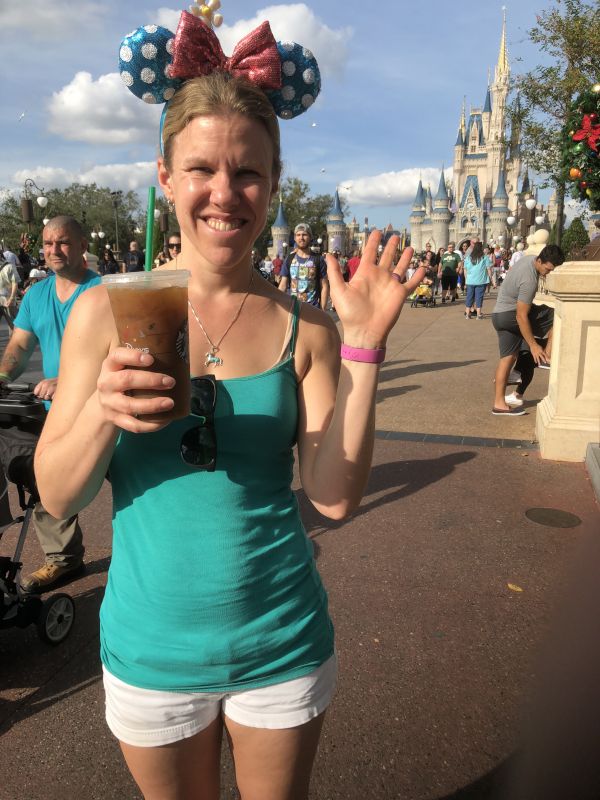 10 / 12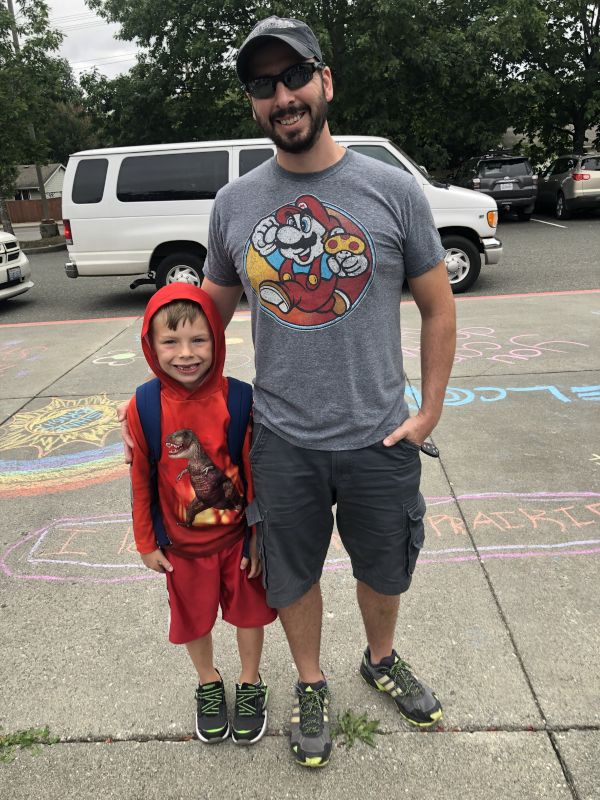 11 / 12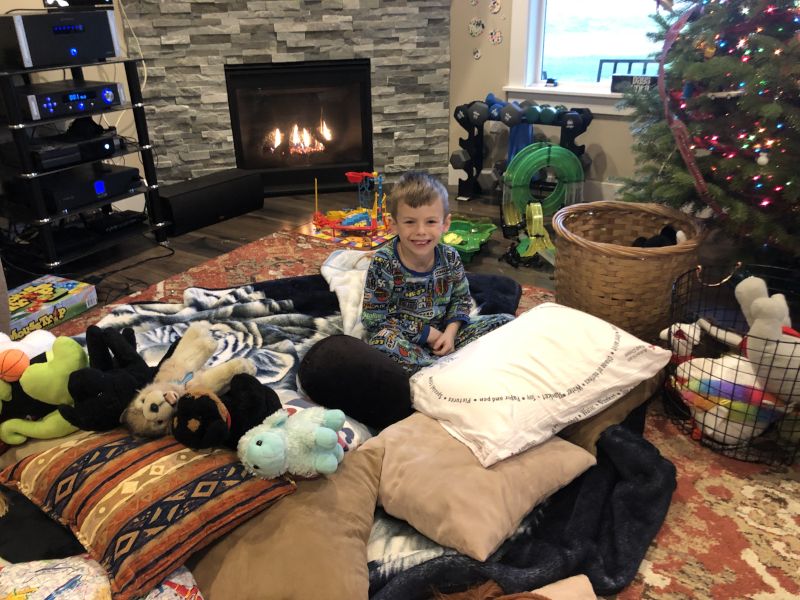 12 / 12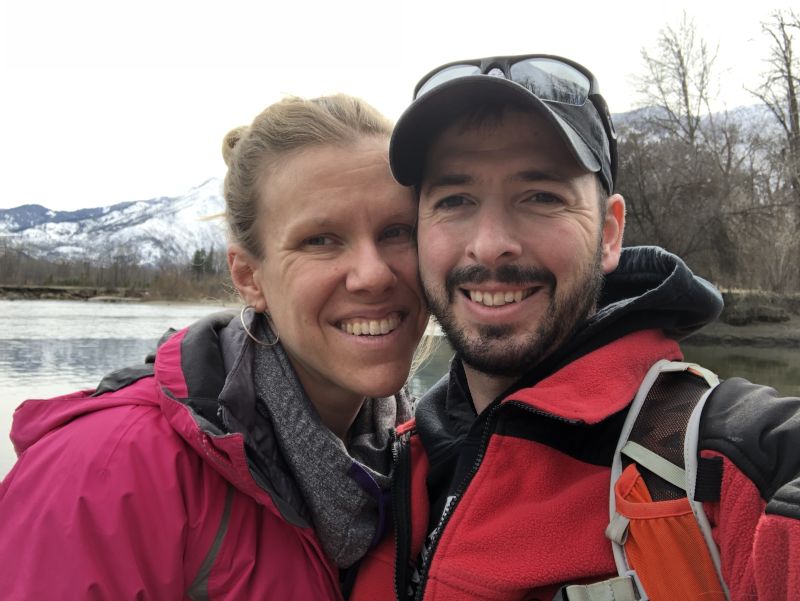 ❮
❯
Our House and Neighborhood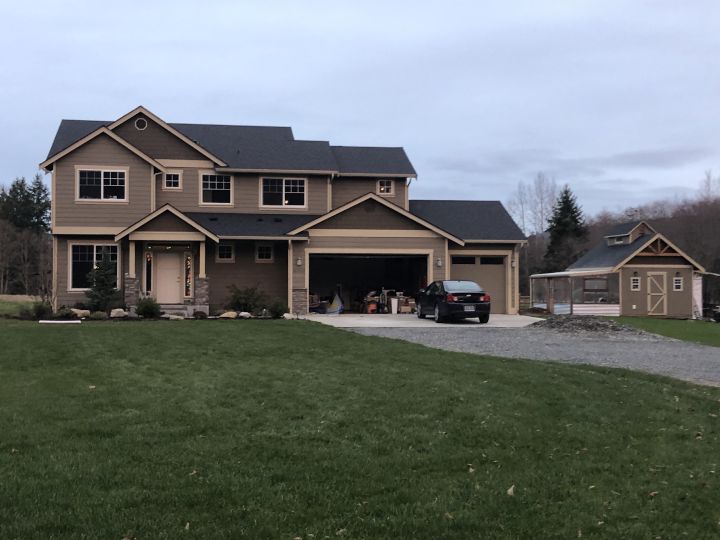 We live in a new built home with 4 bedrooms and 2.5 bathrooms. Our kitchen opens to a great room and we spend much of our free time inside in this area. The back door opens to a large patio where we regularly eat during the warm months of the year. It is important for us to eat dinner as a family at the dinner table.
There is a very large turfed yard great for playing on. We have a small shop for woodworking and a greenhouse. As deer are regular visitors, we have 1/3 acre fenced area for our vegetable garden, grapes, and orchard area. We also have a chicken run and chicken coop. The rest of the property has hay growing on it or is partially wooded. In the future we plan on fencing it off so that we can keep some farm animals.
We live in a city that still retains a small town feel. It has a modern area with all the regular city stores and activities available and it has a bustling old town area that eagerly celebrates all holidays. Since we live on acreage, we are very involved in getting out into our community so our son gets great exposure to friends and activities. Our elementary school is ranked highly and our son has loved all his teachers.
Our Extended Families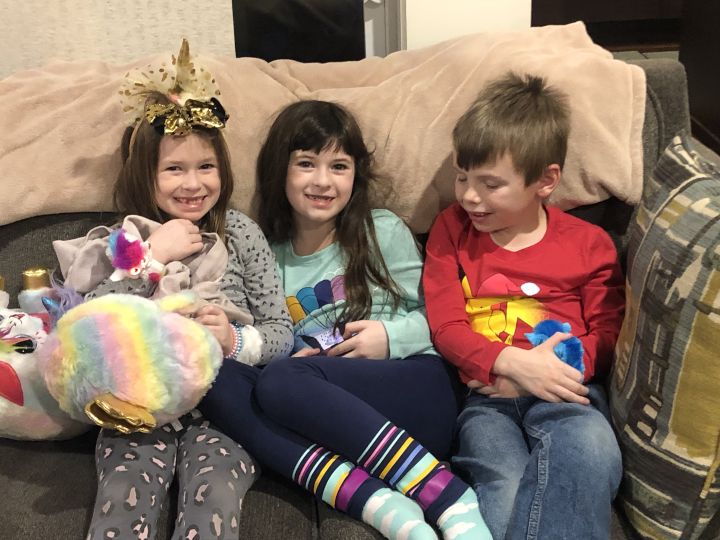 Our extended family lives within 100 miles of us and we see them regularly. Jenn's mother and sister live in Washington and we see them a handful of times throughout the year. Jenn's sister is an elementary teacher and is great with Kian. Jenn's aunt and uncle live closest to us and are "grandparents" to Kian. We see them regularly and spend most Thanksgivings with them. Jenn has two cousins that live close by and we also see them regularly. One cousin just had a daughter and Kian is so loving and gentle with her!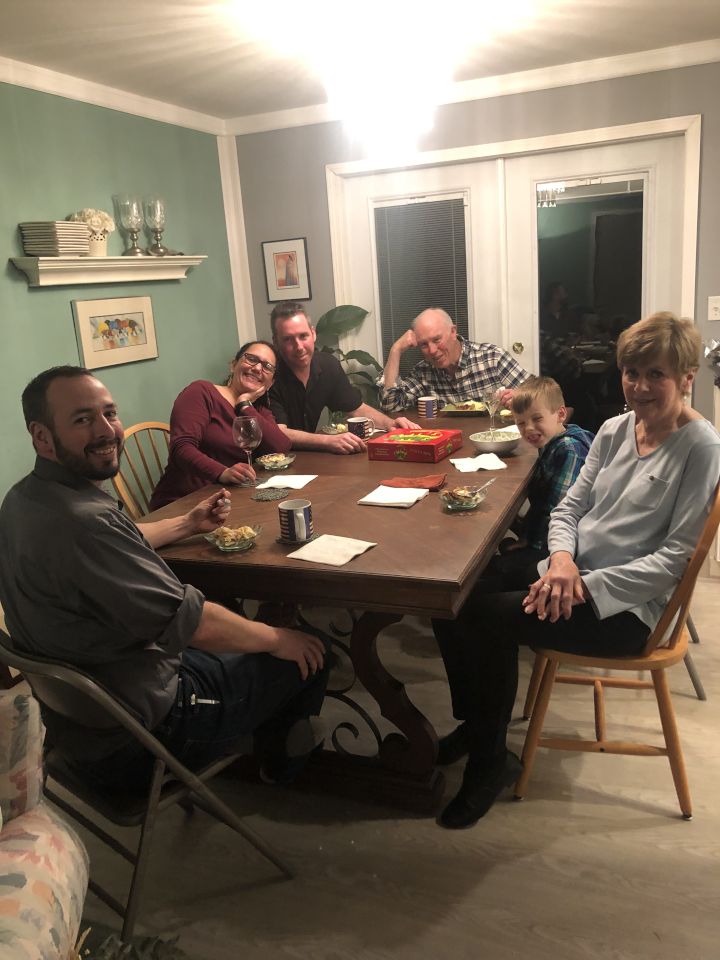 Ben's parents live in Washington with his sister. Ben's brother and his wife live with their three daughters also live in Washington. We see them a handful of times a year.
Many times we get together with family around holidays and birthdays. Depending on who we are visiting we like to do kid friendly activities, such as going to the kids' museum, beaches, and light hikes. We enjoy going out to lunch or dinner with family where we can enjoy conversation away from the distractions of home. Both sides of our family are extremely excited for our adoption plans and eager to expand the love of family to a new member.
From Us to You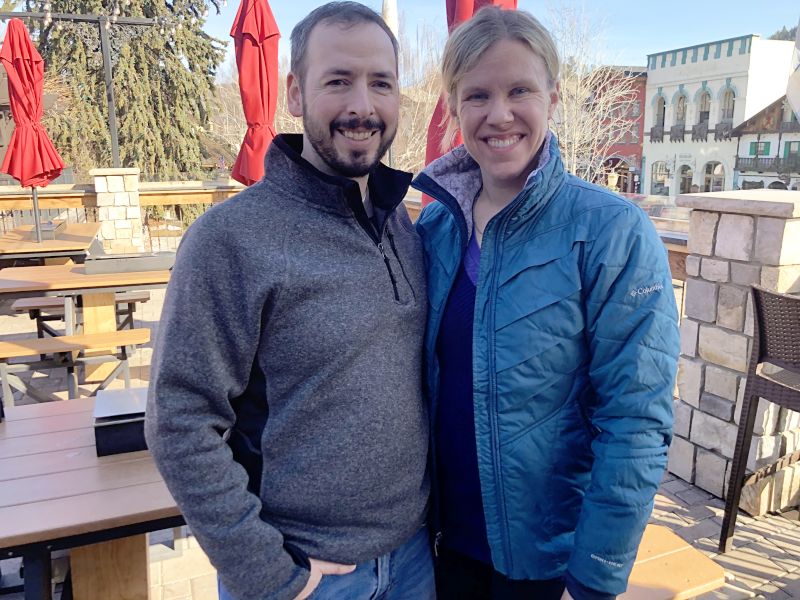 While we don't know what you have experienced in your life, we are grateful that you are reading these words. Even if we do not resonate with you and you move on to other perspective parents, we are grateful for your decision to bring this child into the world and seek a healthy, loving home for them to grow and thrive.
It is difficult to put in a few words the totality of everything this situation entails. What we offer to the child is our commitment to each other as husband and wife and existing success as parents and what that environment brings to the child. While we unexpectedly found ourselves on this road to adoption, we have taken our time to learn and understand what it means for the child, you, and us. We know that understanding oneself is important in life and are committed to keeping an open door to the child's understanding of where they are from and who you are.
From the information presented to you, you probably know we are a stable, loving family. We have worked hard to have excellent jobs and the means to ensure our children will never be left wanting. The child we bring into our home will share everything equally as a member of our family. They will get an excellent education, parents who guide them through life as they grow, and do everything possible to set them up to be successful adults themselves. Beyond all the tangible things we can do to set them up for success, is provide a home where they know that it doesn't matter what life throws at them, they can come to mom and dad and find warmth in our love, guidance, and a place of solace.
We have been together for almost twenty years, married shy of fourteen. We know how to navigate the waters of life's challenges in a way that leads us to grow together and become stronger. As a result, the child will not know a broken home, will not know parents who show anger and resentment towards each other, they will see an example they can learn from and rely on as a basis of success they can always come back to when in doubt.
More than anything, we want another child. We find that being parents is the best part of our lives and has added an incredible sense of meaning and value to us. Beyond our wants for ourselves, we know that our son having a younger sibling and our new child having an older brother will increase both of their happiness and well being. However, biology has decided that we cannot have another. We ultimately decided adoption is our best course and this gave us renewed hope to complete our family. In this decision we hope that we can take situations in your life and ours, and bring them together to make something great happen.
We do not know where you are at in your life or your needs. We have no plans to hide the fact the child is adopted. With that, the door is open for you to have contact. We are open to travelling so you can visit, and exchange emails, and phone calls. We look forward to getting to know you and will respect what level of contact you want.
Please take the time to go over everything in our profile. We want you to know that the child you bring into this world will find themselves in the family you dream for them. We have done our best to give you a glimpse into our lives to help you make that decision. A child comes first and certainly you need to feel at peace with the family you choose. If that is us we will be eternally grateful, but if not, we wish you all the best on your journey.
Ben & Jenn
Favorites
Actor
Harrison Ford
Tom Hanks
Actress
Sarah Michelle Gellar
Sandra Bullock
Author
JRR Tolkien
JK Rowling
Book
Non-Fiction: Bible Fiction: Harry Potter Series
Harry Potter series
Candy Bar
Salted Caramel chocolate
Reeses!
Cartoon
Archer
Tom and Jerry
Childhood Memory
Decorating for Christmas
Flying kites on the beach in Cannon Beach, Oregon and hiking!
Childhood Toy
My first mt. bike
My Little Ponies
Children's Book
Harry Potter
Oh The Places You Will Go (Dr. Suess)
City
Leavenworth WA
Leavenworth, WA (country Bavarian themed town)
Classic Movie
It's a Wonderful Life
1: Grease! 2: 7 Brides for 7 Brothers!
Day of Week
Saturday
Friday
Dessert
Homemade white cake with chocolate frosting
Ice cream - almost any as long as it has toppings!
Disney Movie
Coco
Lion King - but I almost couldn't pick just one!
Dream Car
Aston Martin DB9
Big truck for outdoor adventures
Dream Job
Owning a brewery
Sign Language Interpreter
Dream Vacation
Travelling through Europe for a summer
Backpacking in Europe
Family Activity
Going on day or weekend trips to Leavenworth
Anything with my family is time well spent
Flower / Plant
Maple trees
Sunflowers
Form of Exercise
Hiking or weight lifting
Hiking
Fruit
Strawberries
Strawberries
Hobby
Wood working and brewing
Hiking and crafting
Holiday
Christmas
We decorate for all holidays! But, Christmas
Holiday Song
Nightmare Before Christmas soundtrack
O Holy Night
Holiday Tradition
Going to a Christmas tree farm and picking out a tree
Cutting down a Christmas Tree and decorating the tree. Reading books and eating chocolate on Christmas Eve
Ice Cream
Ben and Jerry's Heath Bar
Ben and Jerry's Fish Food
Junk Food
Tim's Cascade Jalepeno potato chips
Chips and Dip
Leisure Activity
Fishing off a dock
Crafting
Memory with a Child
Taking our son to Mickey's Backyard BBQ in Disneyworld
Thirsty Thursday hot chocolate trips. Having dance parties. :)
Memory with Spouse
Our honeymoon cruise to Baja Mexico
Local day trips just spending time together hiking or visiting different restaurants
Movie
Harry Potter Series
Sweet Home Alabama, 27 Dresses
Movie Munchie
Mozzarella Sticks
Chips and dip
Movie Quote
Well Hello Mr. Fancy Pants - Army of Darkness
May the force be with you
Movie Type
Drama or Action
Romantic Comedy
Musical
1776
7 Brides for 7 Brothers
Musical Group
Brookes and Dunn
Garth Brooks
Nursery Rhyme
The classics seem a a bit creepy, I guess Humpty Dumpty
5 Little Monkeys
Olympic Event
Giant slalom
Gymnastics
Personal Hero
My father
George Washington
Play
Don't get to plays much, I'd expect Harry Potter and the Cursed Child if I ever get to see it
A Christmas Carol
Poet
Edgar Allan Poe
Shel Silverstein
Quality about my Spouse
How good a mother she is
Supportive
Quote
"If you want something you've never had you must be willng to do something you've never done." Thomas Jefferson
"Life is what happens when you're busy making other plans." -John Lennon
Restaurant
The Metropolitan Grill
Anywhere in Disney World
Sandwich
Turkey bacon ranch
Gtilled Tuna and Cheese sandwich
Scripture
Mathew 22:37-40
Psalm 27:4 One thing I ask from the Lord, this only do I seek: that I may dwell in the house of the Lord all the days of my life, to gaze on the beauty of the Lord and to seek him in his temple.
Shopping Store
Home Depot or Cabelas
REI!
Song
Fields of Athenry
Life is a Dance
Sport to Play
Baseball
I do half marathons occasionally, and enjoy playing soccer with our son.
Sport to Watch
Football
Gymnastics and Football. The Olympics are also amazing to watch.
Sports Star
Russell Wilson
Russell Wilson
Sports Team
Seahawks
Seahawks
Subject in School
Political Science
Band
Superhero
Capt. America
Harry Potter
Thing to Cook
Steak
Holiday cookies and banana bread
Tradition
Decorating for Christmas
Weekly game night, going to the tree farm at Christmas time for our tree, and reading books every night
TV Show
South Park
Dancing with the Stars, and Friends
TV Show Character
Red Forman
Right now I'm working my way through comedians on Netflix.
Type of Music
Country
Country
Vacation Spot
Disney World
Disney World
Video Game
Elder Scrolls Series
Fable