1-800-ADOPTION
Thank you for viewing our profile
If you would like to learn more about us, please call 1-800-ADOPTION (2367846), fill out the form at the bottom of our on-line profile page, or email us at bp_information@americanadoptions.com.
To revisit our on-line profile page and view our profile video at American Adoptions, simply use your mobile phone to scan the QR code on the right. We are looking forward to hearing from you!
Cory & Heather
Accepting that we could never have our own biological children was hard, but it ended up strengthening our marriage. We have a lot of love to share, and we are thankful that you have taken the time to even consider us as adoptive parents. We know that God has a plan for all of us, and you may be who were supposed to meet!
About Us
Job
Appellate Law Clerk
Pharmaceutical Sales Representative
Education
Law Degree
Bachelor's Degree in Business
Relationship
Legally Married
Our Lifestyle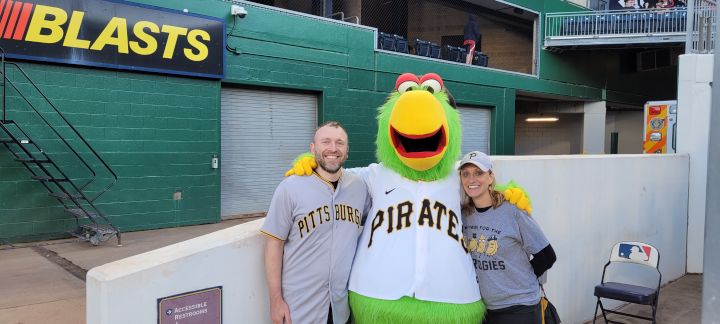 During the work week, we like to stay at home and cook different things, followed by watching a movie or TV show. We both love Chopped, and sometimes it gives us ideas for dinner. In the winter, we like to have our fireplace going while sipping some hot chocolate. In the warmer months, we like to sit outside on our deck while eating and watching the squirrels and birds. No matter what we are doing, our awesome cat Sally is sure to be nearby!
On the weekends, we try to take advantage of everything in our area. Some of the things we like to do include riding bikes on the different trails near us, visiting museums, swimming or playing golf, trying new restaurants, going to the movies, bowling, and skiing. Cory loves pinball and video games and some of his best memories of his childhood include playing the original Nintendo with his dad. He can't wait to do the same with our child.
We also like to take a trip once or twice a year. We'd like to visit all 50 states. Cory loves baseball and his dream is to see a game in each park, which gives us a nice excuse to visit different places. Hopefully, our child will not make the mistake of falling in love with the Pittsburgh Pirates like we did. Going to PNC Park to see them play is a favorite summer activity, but unfortunately the team is rarely good!
Qualities We Love, Admire and Respect in Each Other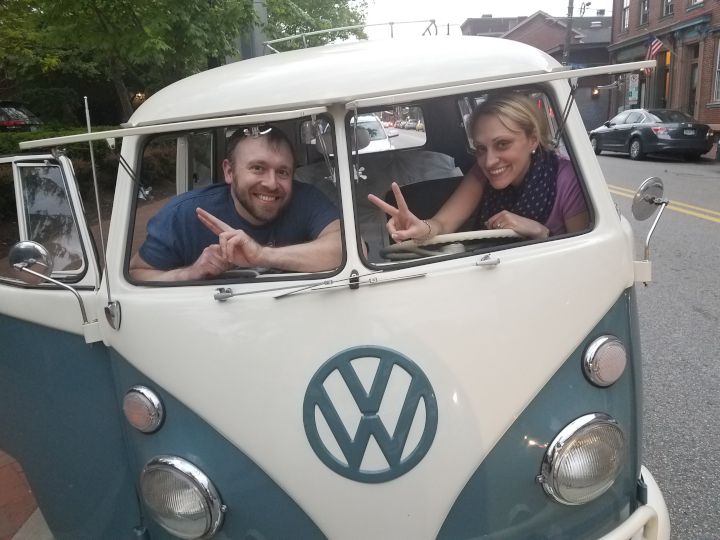 Cory About Heather: I love that Heather looks for the best in people and is always willing to give someone the benefit of the doubt. I remember one of our first dates someone did something rude and I commented on it. She said, "Maybe his family member is sick and he's really worried, or maybe he just lost his job." She's always looking for the best in people, and I really admire that. Plus, it help keeps me out of trouble when I do something wrong!
Heather About Cory: Cory is the most genuine person that I know. I value his opinion and thoughts with such high regard and having him in my life makes me a better person. When I feel down, he lifts me up. When I am confused or concerned about something, he listens intently to me. The other day I was telling him a story about an old co-worker and he remembered details that I had shared with him from a few years ago. I smiled because I know that he deeply cares about me and our life together!
Education We Will Provide
When we bought our house four years ago the educational opportunities for our future children was a priority in choosing a neighborhood. We live in Upper St. Clair, located about ten miles from downtown Pittsburgh. Its school district is widely recognized as one of the best in Pennsylvania, with U.S. News and World Report ranking the high school in the top 2% of school districts nationwide. Last year, its students' SAT scores ranked number six in Pennsylvania.
We intend to encourage our children in pursuing whatever field they wish and give them every opportunity to do so. Living near Pittsburgh also gives opportunities for camps and other events. For example, Carnegie Mellon University is well known for its robotics and computer science programs and holds camps for children to learn science and math skills. Or, if our child is interested in art, there are plenty of arts programs nearby. We intend to let our child choose his or her path and support them as best we can.
Heather's father was a butcher, and her mother worked in a grocery store. Cory's dad was a mailman, and his mom a teacher. Our parents worked hard to give us better opportunities than they had, and we want the same for our children.
Photos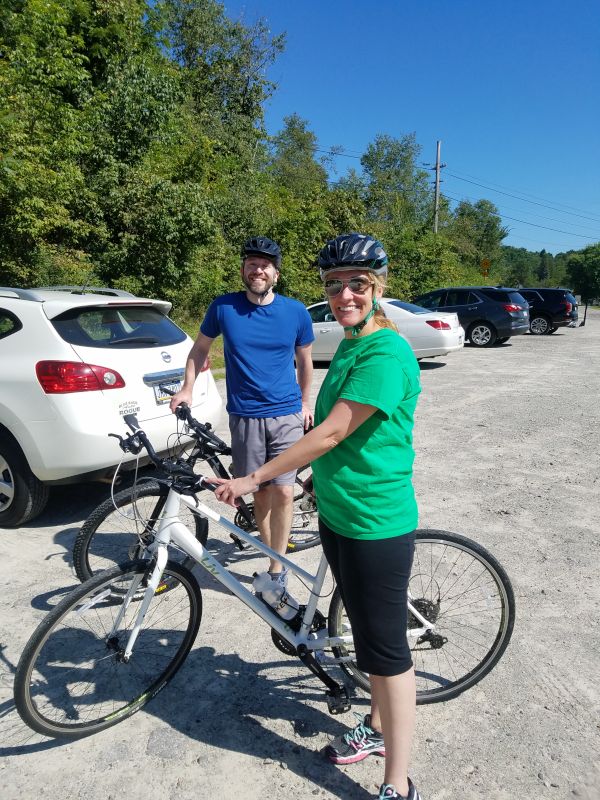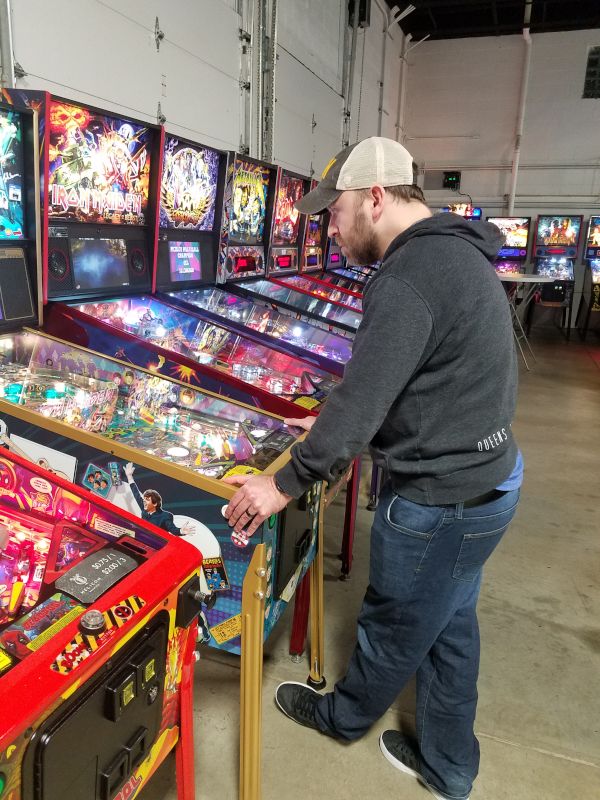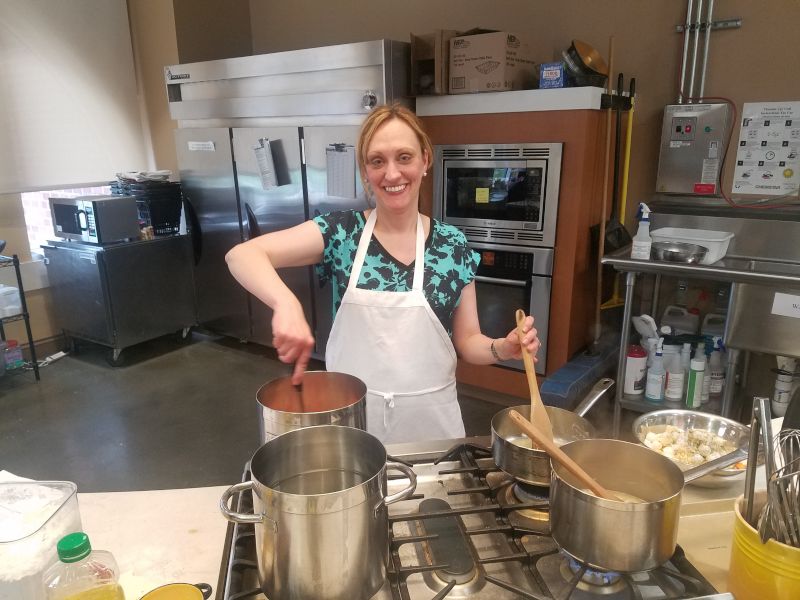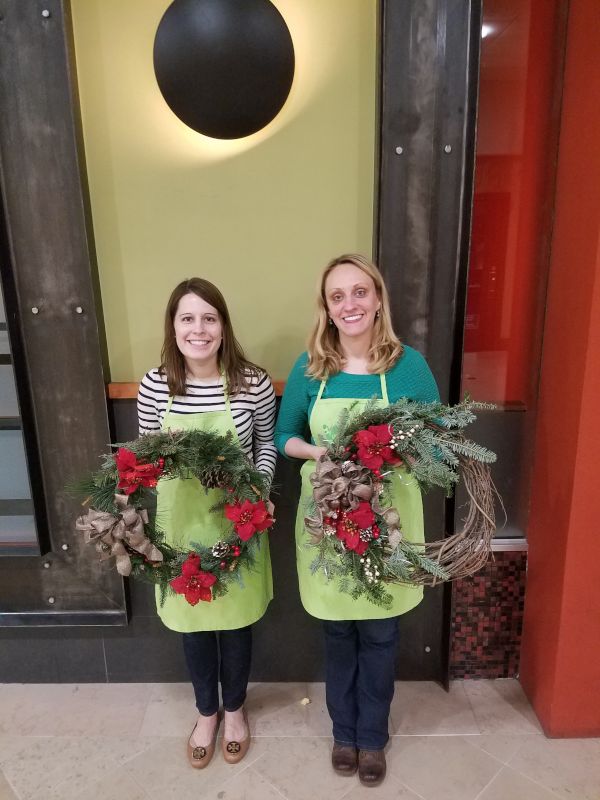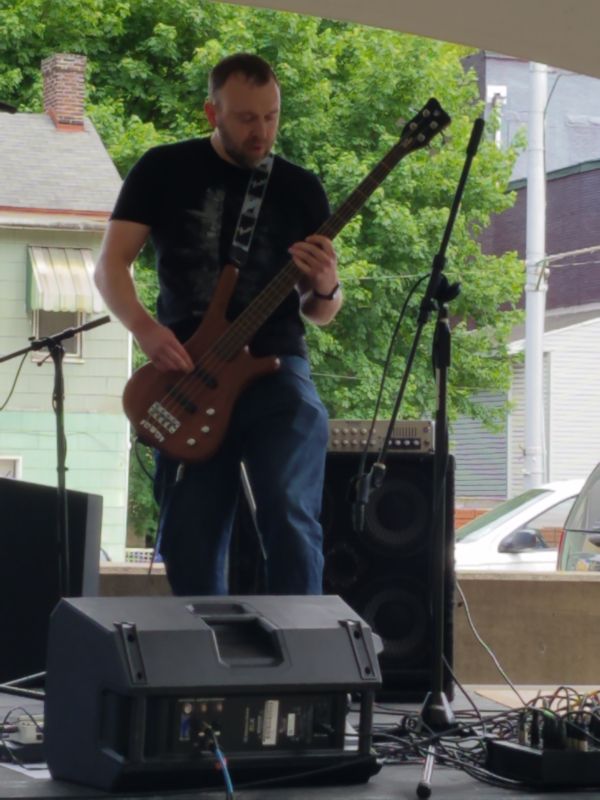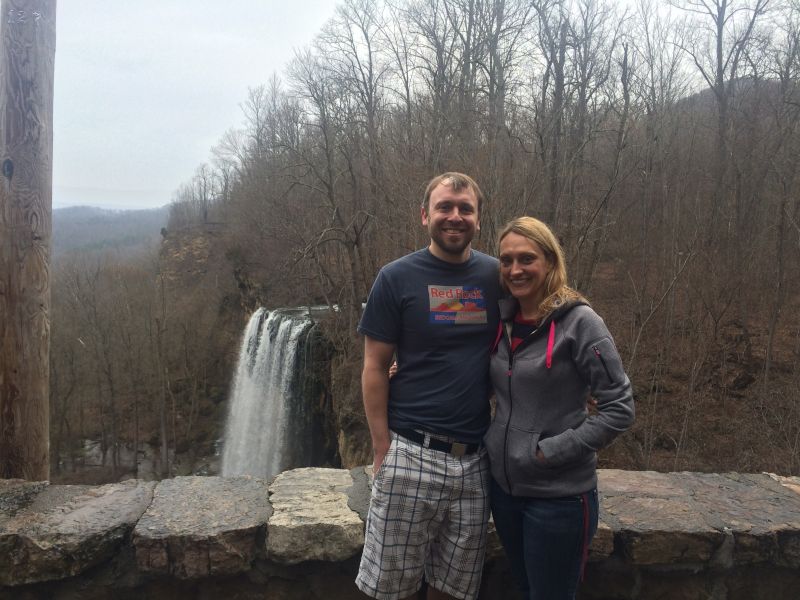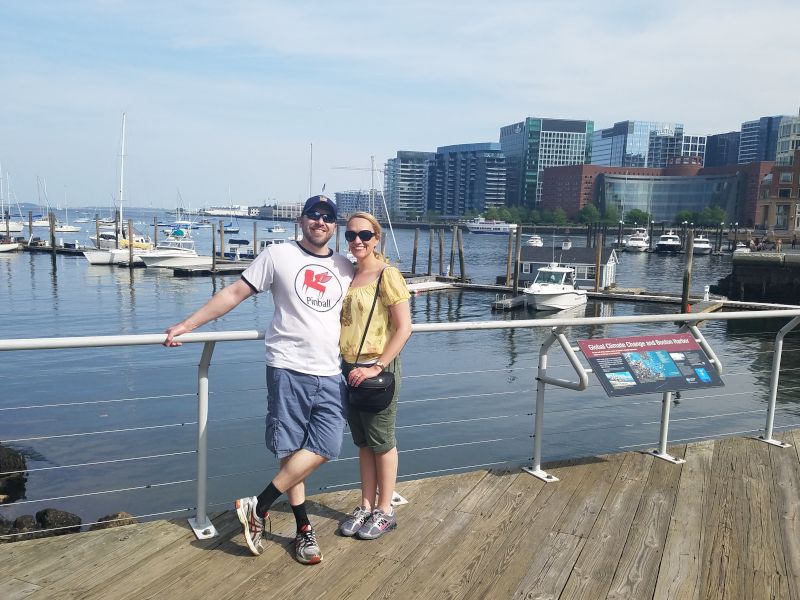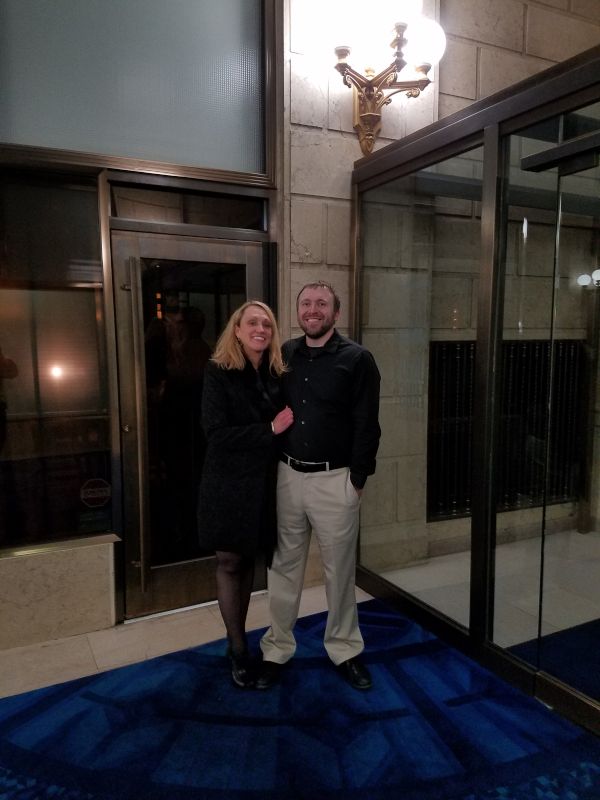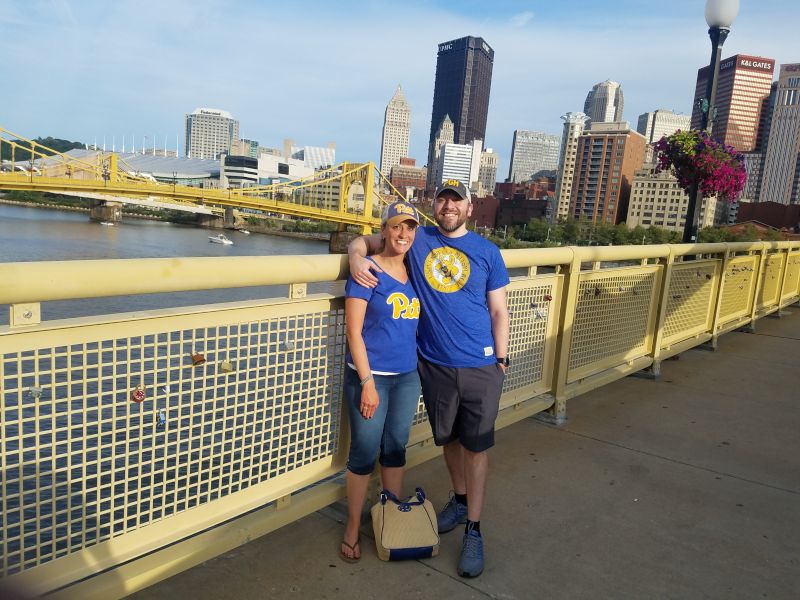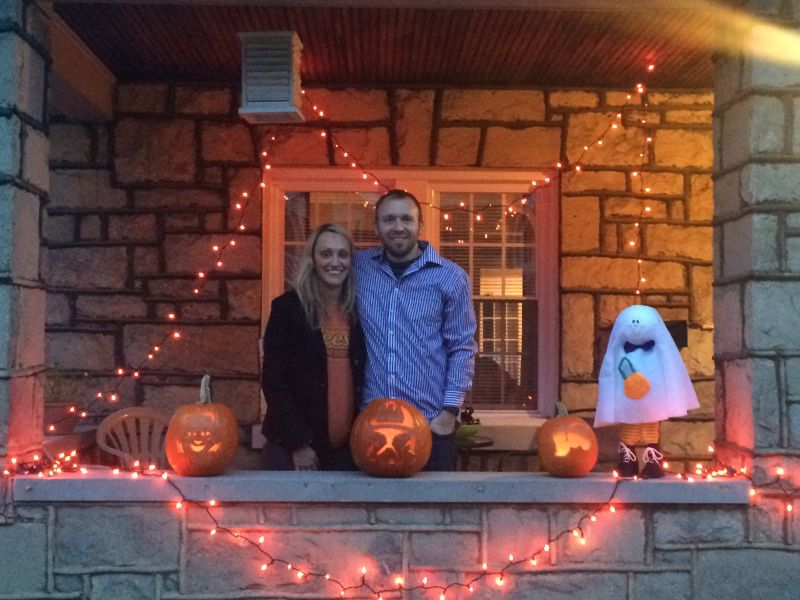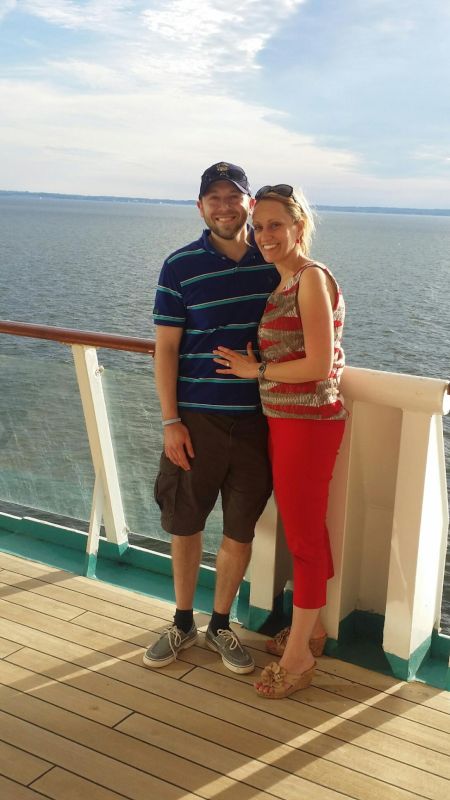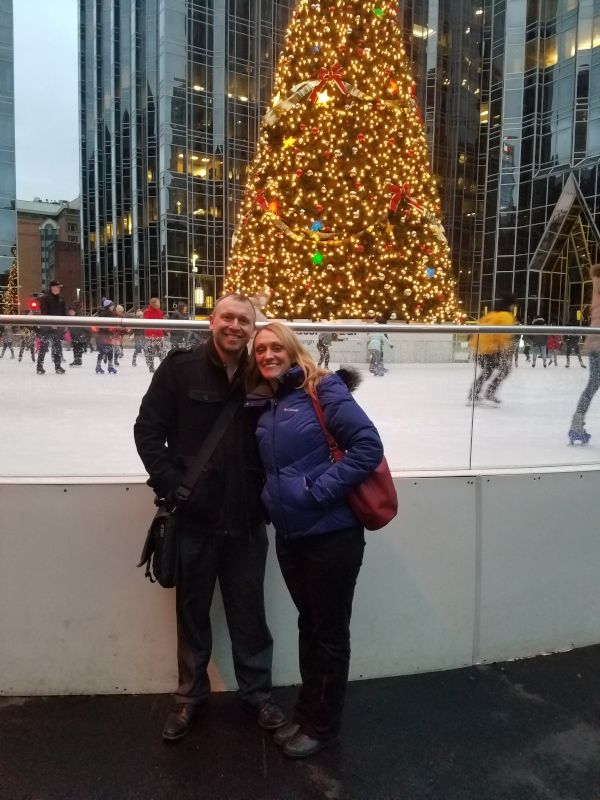 ×
1 / 12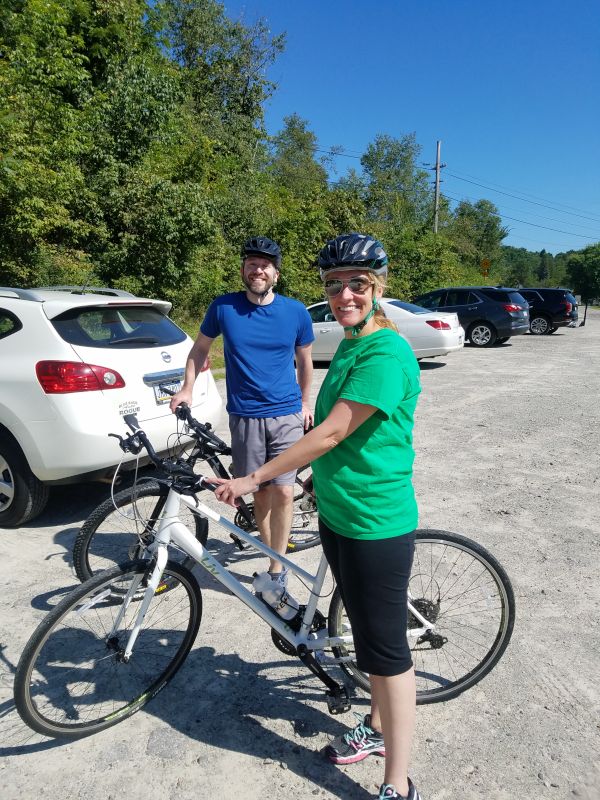 2 / 12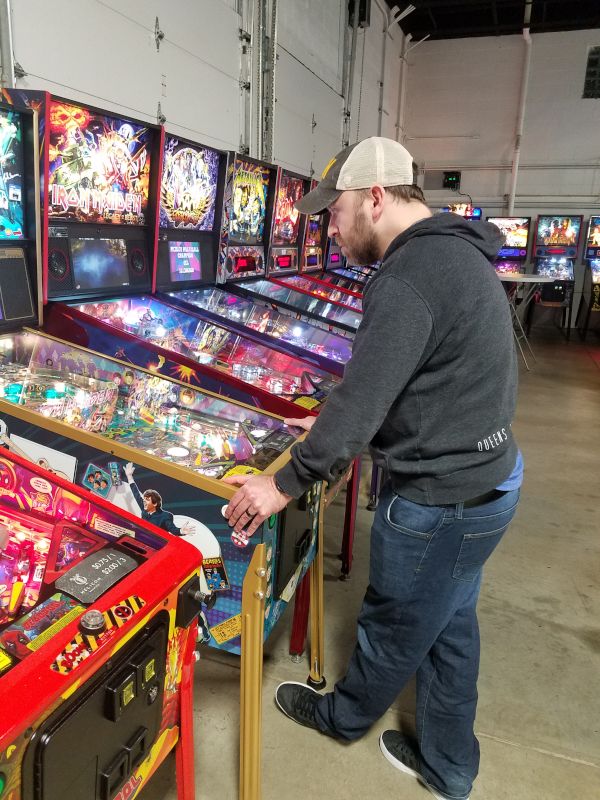 3 / 12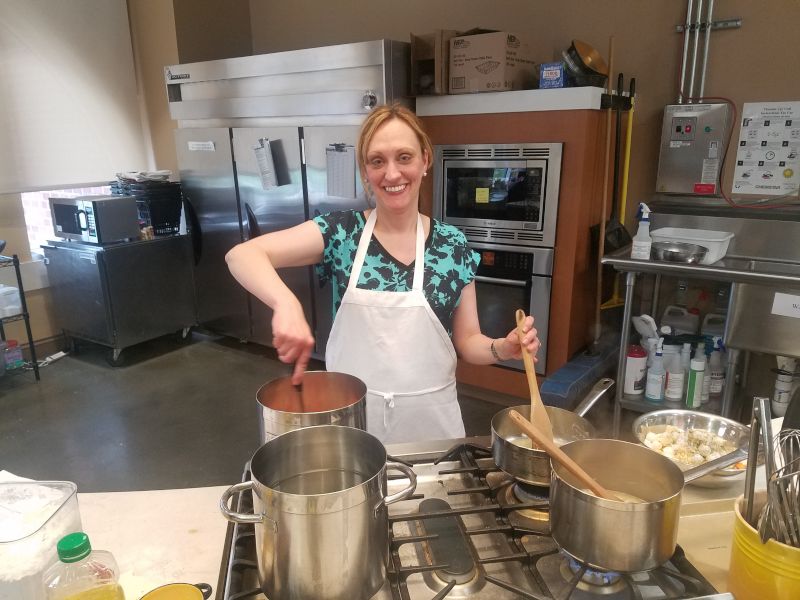 4 / 12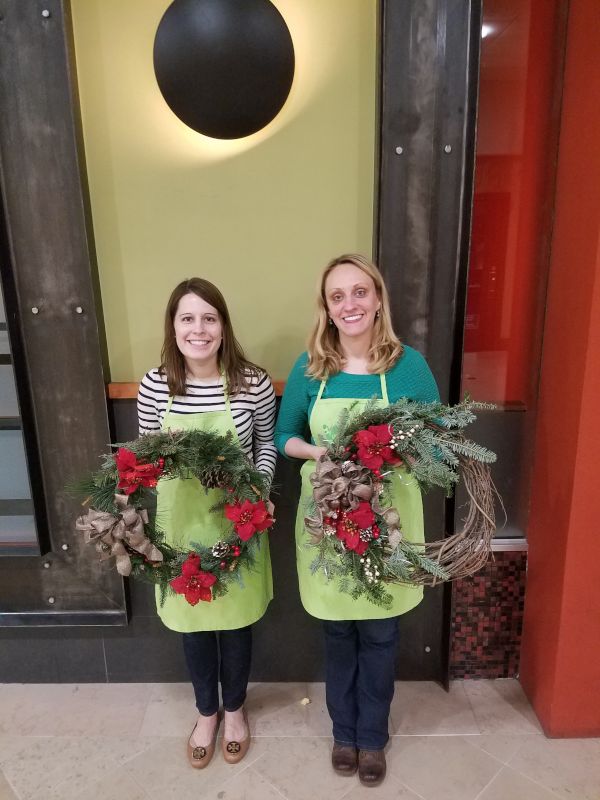 5 / 12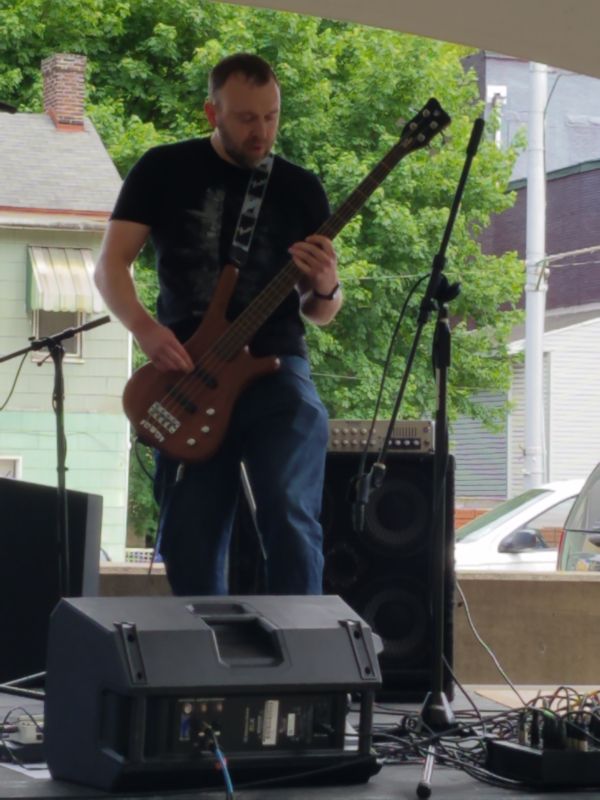 6 / 12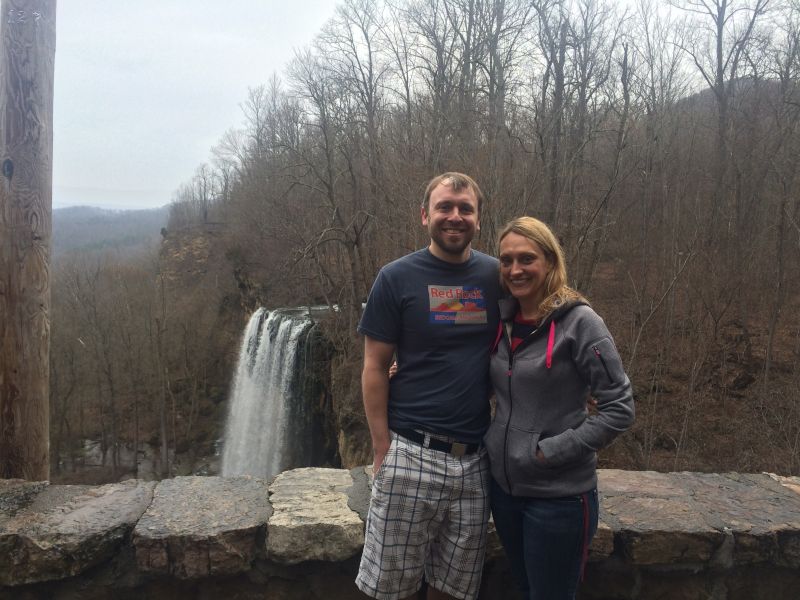 7 / 12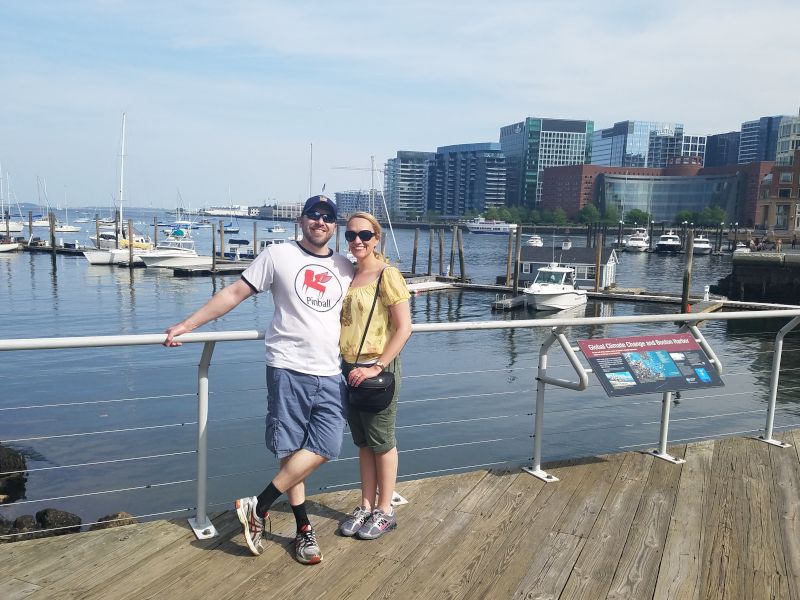 8 / 12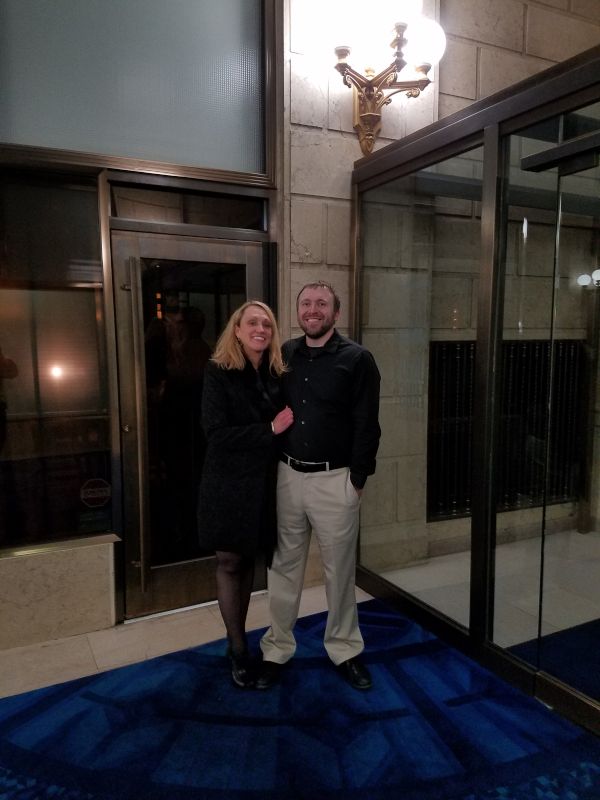 9 / 12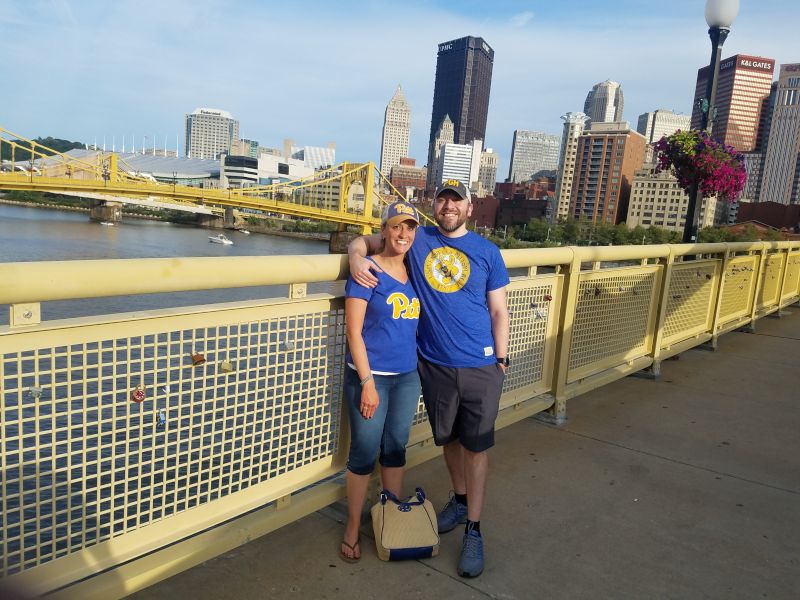 10 / 12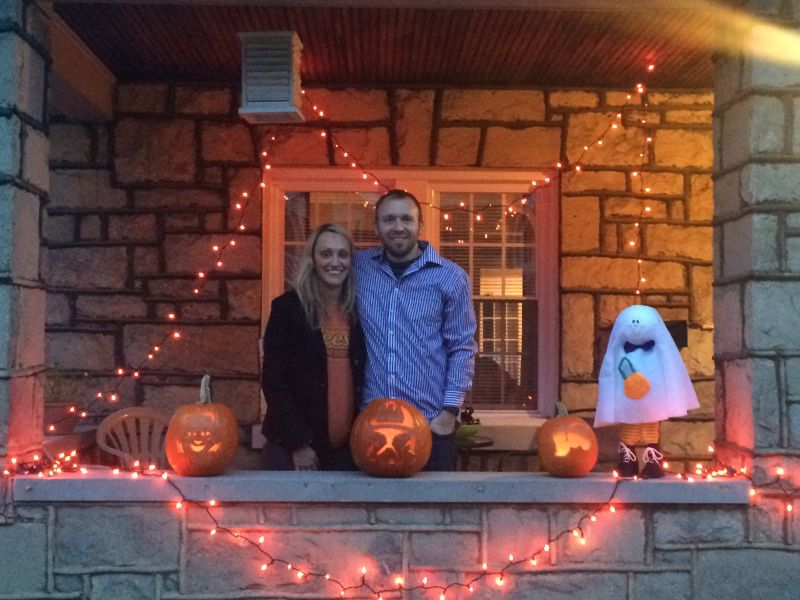 11 / 12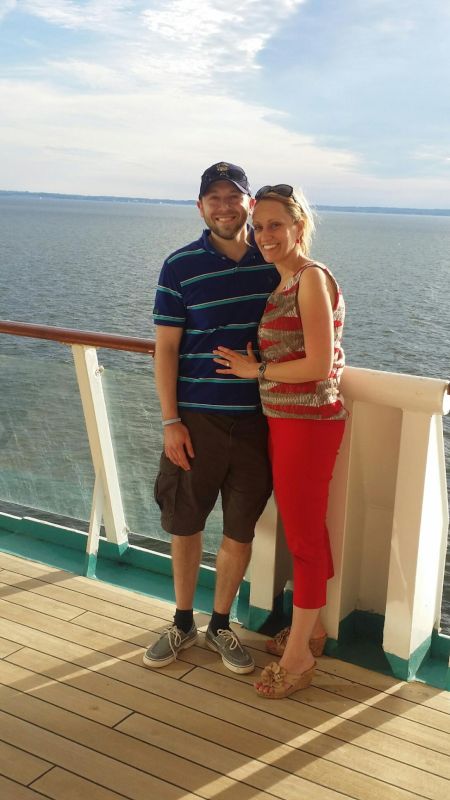 12 / 12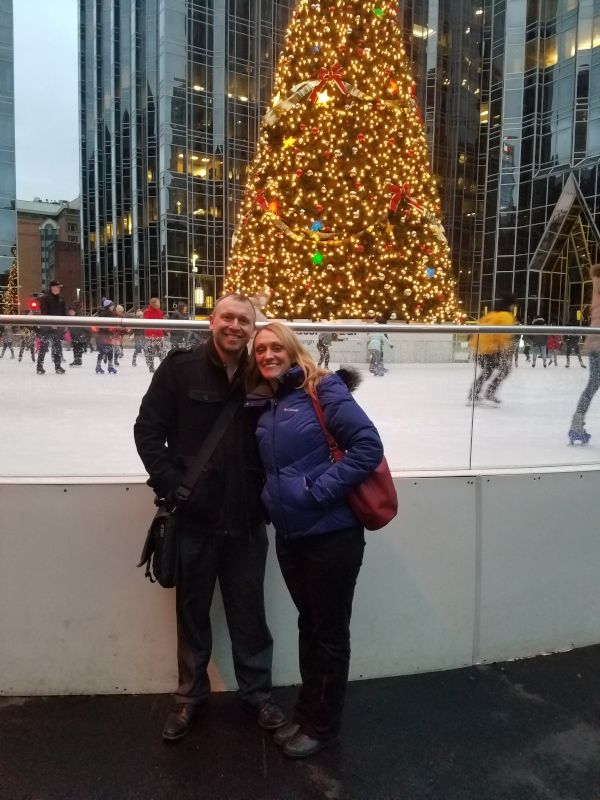 ❮
❯
Our House and Neighborhood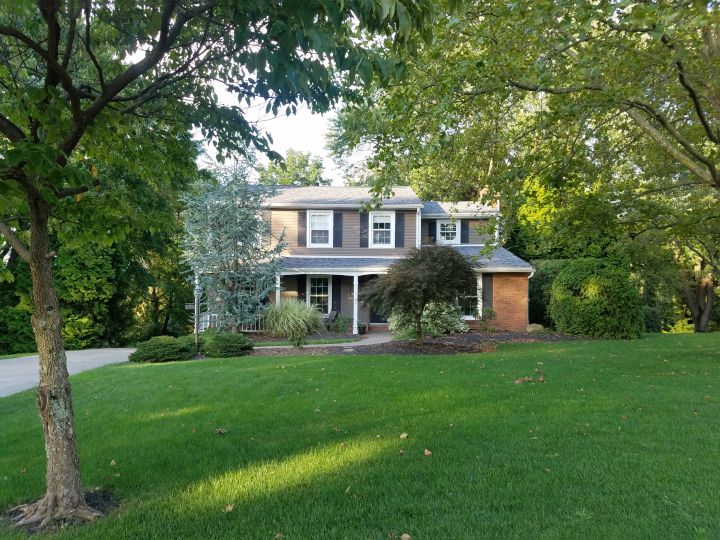 Our house is a four-bedroom house in a suburb of Pittsburgh, Pennsylvania, located about ten miles from downtown. We both enjoy relaxing in the two living areas, where we like to curl up on the couch in front of our fireplace. In the warmer months, we like to hang out in our backyard, grilling on the deck or playing games in the grass.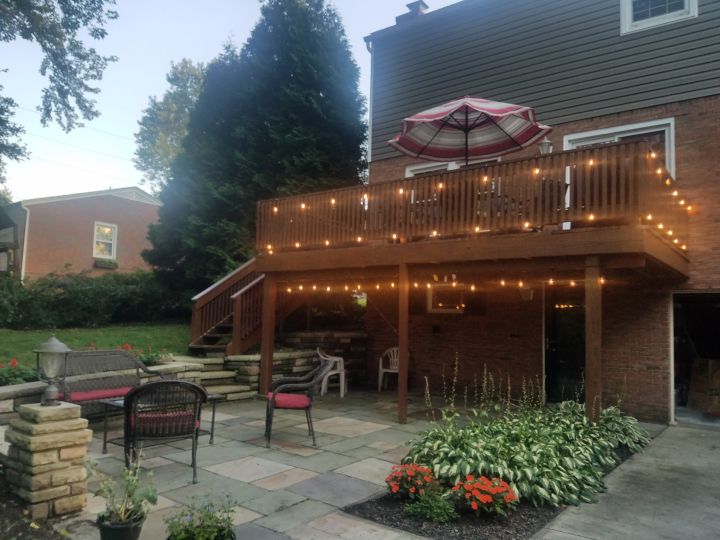 Our community is heavily focused on families and recreation. The township has fourteen parks, multiple tennis courts, golf courses, baseball fields, a large recreation center, and lots of hiking trails. Our neighborhood has plenty of families with children, and the township often holds seasonal events for the major holidays. We are members of a local country club where we like to golf, eat dinner, and swim. The club hosts many events geared towards families and children, and we can't wait to take a child to have fun and make friends.
Our Extended Families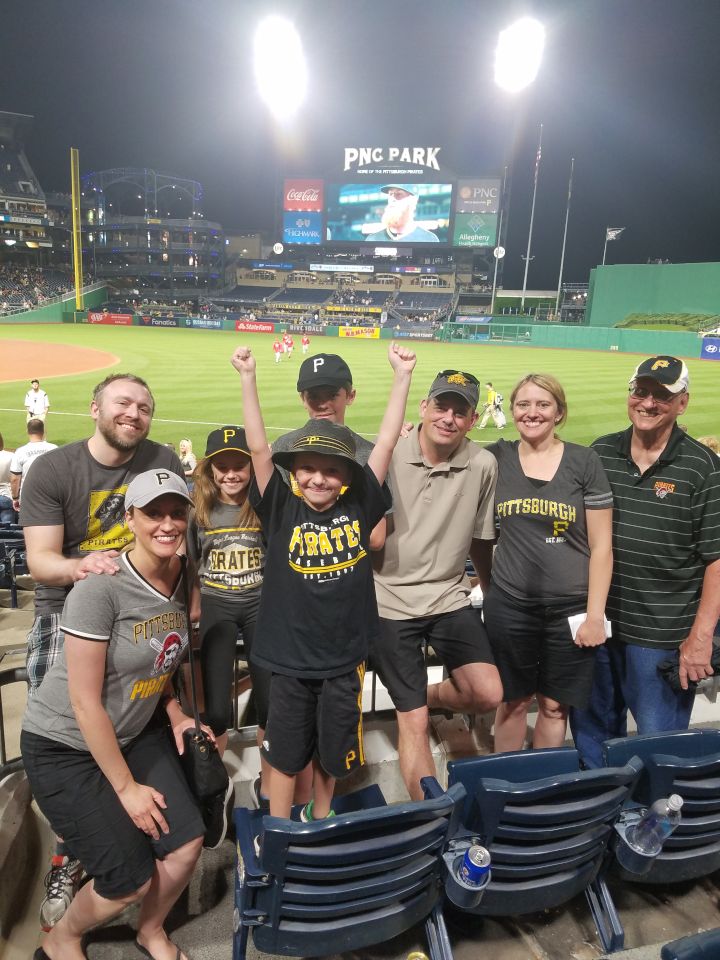 Most of our extended family lives in the Pittsburgh area. Those that have moved usually return for big holidays. A holiday tradition is Easter Sunday at Heather's sister's house, as they host the extended family. We do a huge Easter egg hunt for all the kids. There is one huge egg that contains a big prize and we are usually responsible for hiding all the eggs. It's so much fun to see all the kids running around, trying to be the first to find the big egg!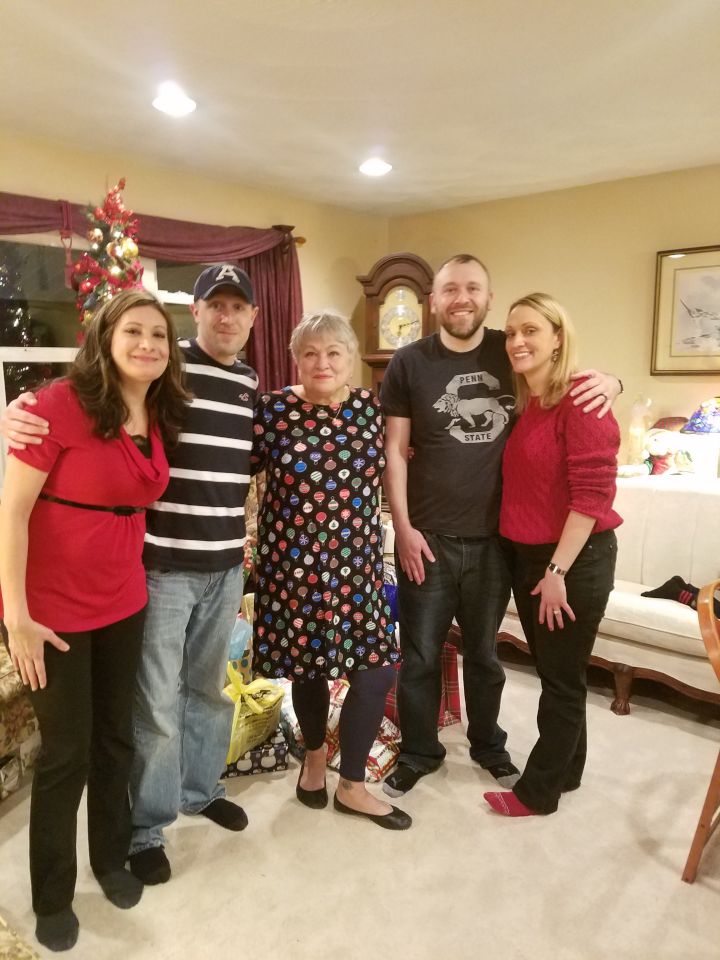 We also get together for Christmas and Thanksgiving with our extended families. Both sides enjoy playing all kinds of board games on Christmas Eve and Christmas day. This year's big hits were Codenames and Ticket to Ride. Cory's brother bought the house they grew up in and lives there with his wife. We visit often, and they have lots of nieces and nephews that we see.
Both sides of the family are very excited about our adoption plan! Everyone hopes that our Christmas pictures next year have one more person in them. We hope so, too!
From Us to You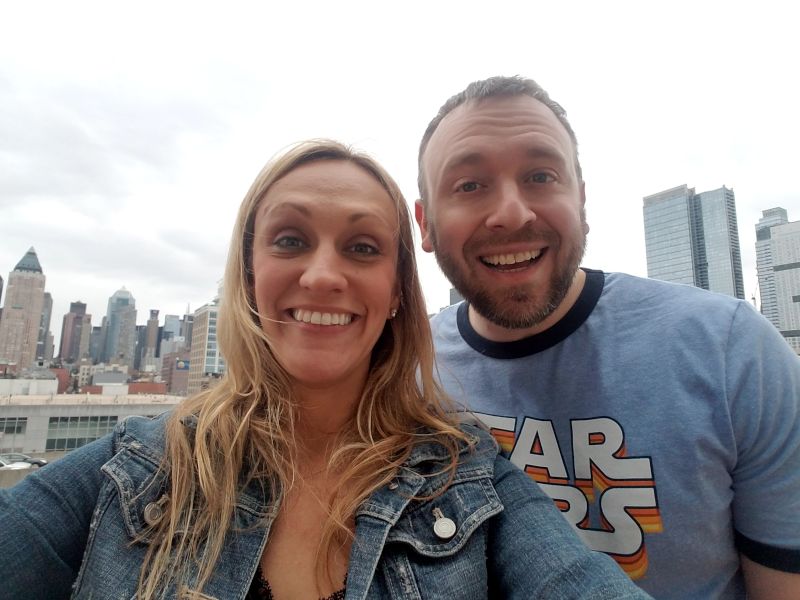 We knew early in our relationship that we wanted to have a family. We tried for two years and went through fertility treatments, which ultimately did not work. Accepting that we could never have our own biological children was hard, but it ended up strengthening our marriage. We have a lot of love to share, and we are thankful that you have taken the time to even consider us as adoptive parents.
One thing we learned during our struggles is that no one really knows what someone else is feeling during a difficult event. We cannot imagine what you are going through in making this decision and won't pretend that we do. We know there are many potential couples out there for you to pick, and we are all the same in that all of us desire to be adoptive parents. Of course, we are all different in our personalities and lives, so we'd like to tell you a little about ourselves.
Heather works in the pharmaceutical sales industry, educating doctors, nurses, and office staff on medication. She loves her job because it helps doctors save lives. Having a nurse say that a patient is living a better life due to her company's products is rewarding. She enjoys exercising, yoga, painting, and crafts.
Cory is an attorney and works as a law clerk for a Justice of the Supreme Court of Pennsylvania. He researches and writes draft opinions covering many different areas of the law. He has played guitar and bass guitar for twenty-five years, and currently plays in a band with friends. He likes to play with technology and electronics in his spare time and loves watching sports. We live about 20 minutes from the stadiums for the Pirates, Penguins, and Steelers, and enjoy going to a few games of each sport every year. We really like the fact that we are close enough to downtown Pittsburgh to enjoy all the things a big city has to offer.
We met seven years ago and were set up by close friends and celebrated our fourth anniversary in May. We both wanted children and we are so excited to adopt a child. We are grateful to be at this stage of our lives with good careers, a house we love, and a fantastic community with great schools and over a dozen parks for kids. We know we have been extremely lucky to get to this point, and that we have been given many opportunities along the way. God gave us so much to get us to where we are, and we think that God now wants us to share our love and good fortunes through adoption.
We promise to raise your child the best we can, and we are committed to sending pictures and letters to you, and are more than willing to talk to you more if you would like to hear more about us!
If you have read this far, thank you so much for taking the time to read a little about us. No matter what decision you make, good luck to you and your family, and may God bless you on your journeys.
Cory & Heather
Favorites
Actor
Bradley Cooper
Will Smith
Actress
Jennifer Lawrence
Reese Witherspoon
Author
Ernest Hemingway
Suzanne Collins
Book
Catch-22
The Hunger Games
Candy Bar
Kit-Kat
Reese's Cup
Cartoon
Batman: The Animated Series
The Muppet Babies
Childhood Memory
Trips to Ocean City
Going to grandfathers cabin
Childhood Toy
K'nex
Barbies
Children's Book
Curious George and the Man in the Yellow Hat
Goodnight Moon
Classic Movie
The Godfather
It's a Wonderful Life
Day of Week
Friday
Saturday
Disney Movie
Lion King
Beauty and the Beast
Dream Car
Lamborghini
Range Rover
Dream Job
Touring musician
Hollywood stylist
Dream Vacation
Germany for Oktoberfest
African Safari
Family Activity
Board games
Going for bike rides
Flower / Plant
Tulip
Sunflowers
Form of Exercise
Weightlifting
Running
Hobby
Playing guitar
Painting and crafts
Holiday
Christmas
Christmas
Holiday Song
Last Christmas
Silent Night
Holiday Tradition
Driving around to see Christmas lights
Baking Christmas cookies
Ice Cream
Neapolitan
Vanilla
Junk Food
Cookie dough
Cheetos
Leisure Activity
Reading
Reading books and magazines
Magazine
Golf Digest
People
Memory with a Child
Ski trips with nephew and niece
Teaching my cousin to ride a bike
Memory with Spouse
Cruise to Alaska
Our wedding day
Movie
Raiders of the Lost Ark
ET
Movie Munchie
Popcorn
Popcorn
Movie Quote
"The truth hurts doesn't it? Oh sure, maybe not as much as jumping on a bicycle with the seat missing, but it hurts." -The Naked Gun
"I'll be back."
Movie Type
Science Fiction
Romantic Comedy
Musical
My Fair Lady
The Lion King
Musical Group
Pearl Jam
Coldplay
Nursery Rhyme
This Little Piggy
Itsy Bitsy Spider
Olympic Event
Curling
Figure skating
Personal Hero
John Adams
My parents
Play
The Crucible
West Side Story
Poet
John Milton
William Shakespeare
Quality about my Spouse
Her patience
Cory is very thoughtful
Quote
To be good, and to do good, as all we have to do. - John Adams
"To be or not to be, that is the question."
Restaurant
Local BBQ joint
Ichiban Hibachi
Sandwich
Club
Italian Hoagie
Scripture
Cast all your anxiety on Him, because He cares for you.
1 Corinthians 13:4-8
Shopping Store
Best Buy
Target
Song
While My Guitar Gently Weeps
Happy by pharrell
Sport to Play
Golf
Basketball
Sport to Watch
Baseball
Hockey
Sports Star
Andrew McCutchen
Sydney Crosby
Sports Team
Pittsburgh Pirates
Pittsburgh Penguins
Subject in School
History
Science
Thing to Cook
Lemon chicken
Lasagna
Time of Day
Quitting time!
Lunch time
Tradition
Hiding Easter basket
Carving pumpkins for Halloween
TV Show
Curb Your Enthusiasm
This is Us
TV Show Character
Tony Soprano
Rachel on Friends
Type of Music
Hard rock
Pop music
Vacation Spot
The beach
Beach
Video Game
Civilization 5
Mario