1-800-ADOPTION
Thank you for viewing our profile
If you would like to learn more about us, please call 1-800-ADOPTION (2367846), fill out the form at the bottom of our on-line profile page, or email us at bp_information@americanadoptions.com.
To revisit our on-line profile page and view our profile video at American Adoptions, simply use your mobile phone to scan the QR code on the right. We are looking forward to hearing from you!
Nick & Liz
We consider becoming parents to be one of the greatest responsibilities and privileges of our lives. To us, being great parents means providing a firm foundation of faith and unconditional love, support, and encouragement to our children and to one another. We cannot wait to grow our family through adoption and are so excited to be on this journey with you.
About Us
Job
VP of Acquisition
Part-time Billing Specialist
Education
Bachelor's Degree in Communications & Business
Bachelor's Degree in Marketing
Relationship
Legally Married
Our Leisure Time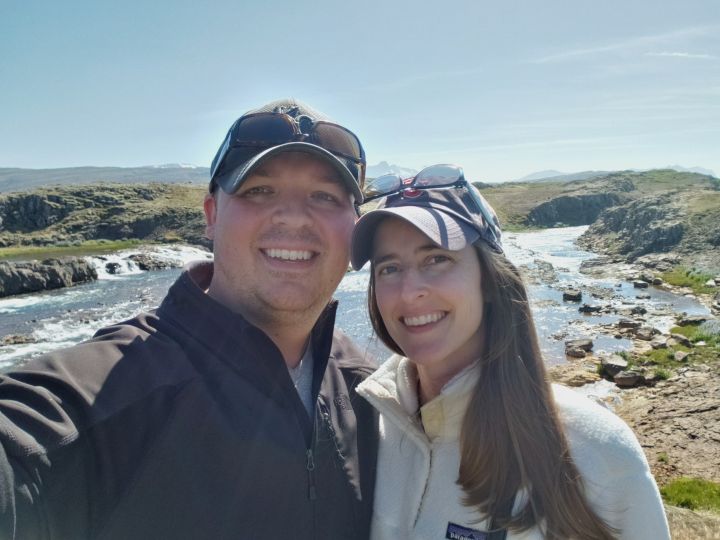 Most nights we can be found cooking together in the kitchen and hosting/spending time with friends. The vast majority of our friends have growing families, so we are excited to add another playmate to the group! A quiet evening for us would be reading a book or watching Netflix with our two cats curled up beside us.
On the weekends, we like to have brunch at one of our favorite restaurants, grab coffee, and take our time enjoying the day. We also like to take advantage of the walking trails that are so close to our house and visit nearby parks to play basketball.
Traveling is something we both enjoy and are fortunate to have experienced throughout our marriage. We love hiking and other active outdoor activities, but we also enjoy a relaxing afternoon at the beach. Some of our favorite places that we've visited have been Norway, Iceland, Croatia, Guam, and Saipan, just to name a few! Traveling will be something we share with our children so they can experience the fun and wonder of being in a new place, as well as develop an understanding and appreciation for learning about other cultures' history and traditions.
Fun Facts About Us: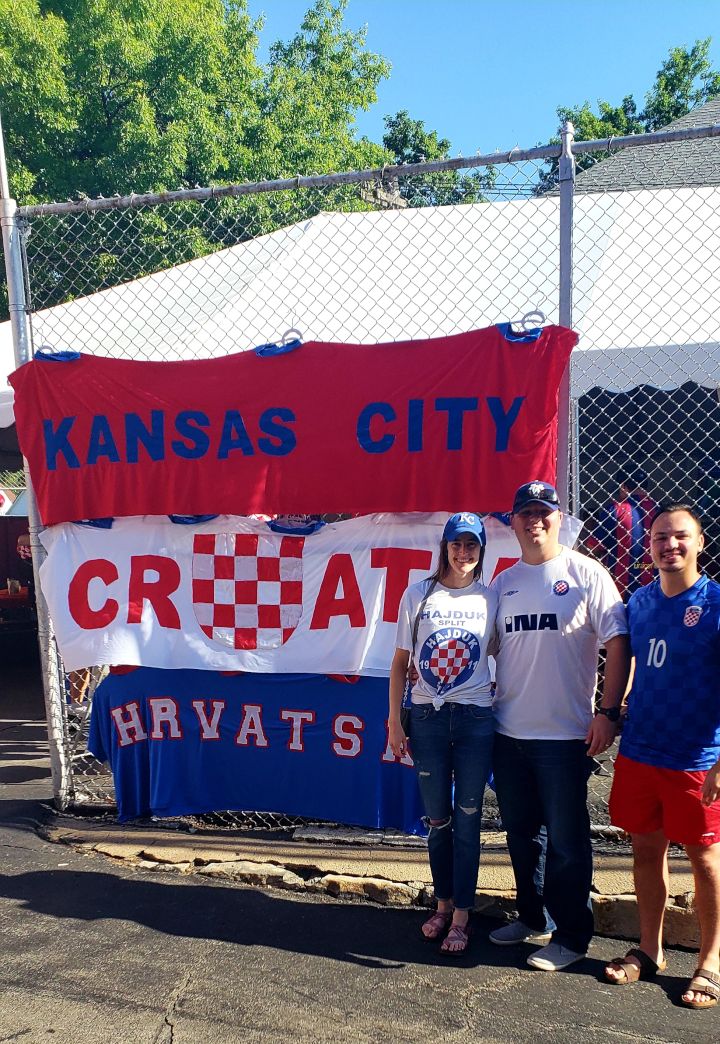 Nick's dad's family is from Croatia. They immigrated to the United States when his dad was 5 years old.
Liz has performed the national anthem at a Major League Baseball game - Nick was more nervous than she was!
Liz is a gold medal Olympian. Yes, you read that right! Liz worked for an international company that hosts an intra-company Olympics every 4 years. They fly teams of employees from their offices all around the world to compete in Denmark! Liz was on Team USA and took first in the pentathlon!
Nick studied in Croatia in college and is working on dual citizenship with the European Union!
We are both athletes. Nick's baseball team won the State Championship his junior year of high school. Liz won State in high jump when she was a senior in high school. She went on to be a Division I athlete in track!
We really like going to concerts! We've seen some great shows, but a few of our favorites have been Coldplay, Radiohead, John Mayer, Gary Clark Jr., Ed Sheeran, and Hillsong United!
We've enjoyed taking cooking and wine education classes together and are planning on dance and mixology classes this year. Liz has taken singing lessons for years and Nick also regularly takes outdoor-themed courses.
What It Means to Become Parents
Being a mom and dad will be the greatest responsibility and honor of our lives. Since we don't currently have children, when we think about what it means to be parents, we think about the relationships we have with our own parents and how they played the most important role in shaping who we are today. We are so grateful for their love, discipline, understanding, patience, support, encouragement, and example, and want to provide the same care, trust, and relationship for our kids.
We most look forward to being a mom and dad with sincere, lifelong relationships with our kids. We want to be parents that our kids know are unwavering in our love for them and be someone they can trust with their secrets and feelings. Among a million other things, Nick can't wait to soothe our kids when they cry, coach our kids' little league teams, and mentor our kids in business, while Liz can't wait to sing to our kids, watch them learn and grow, and pray together. Ultimately, we both just want to be there.
Photos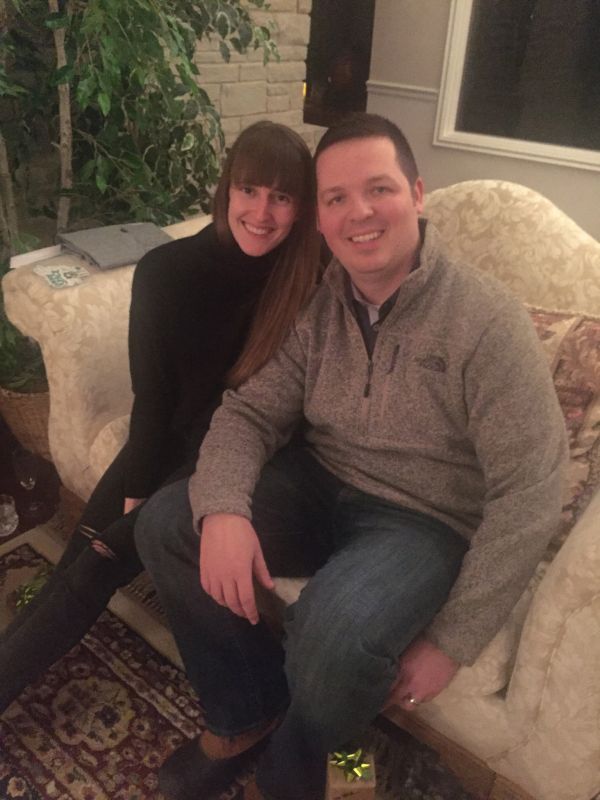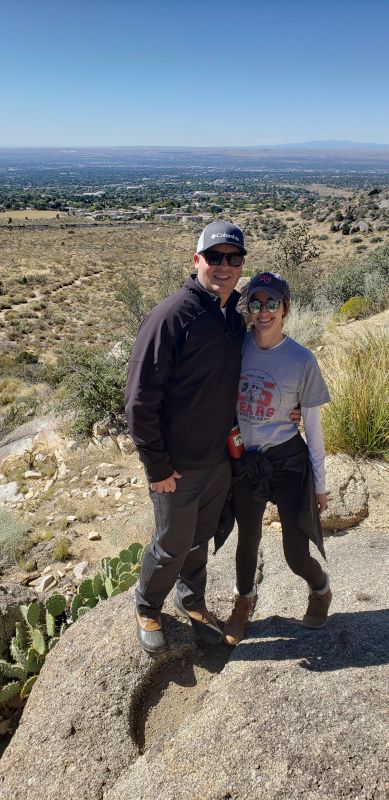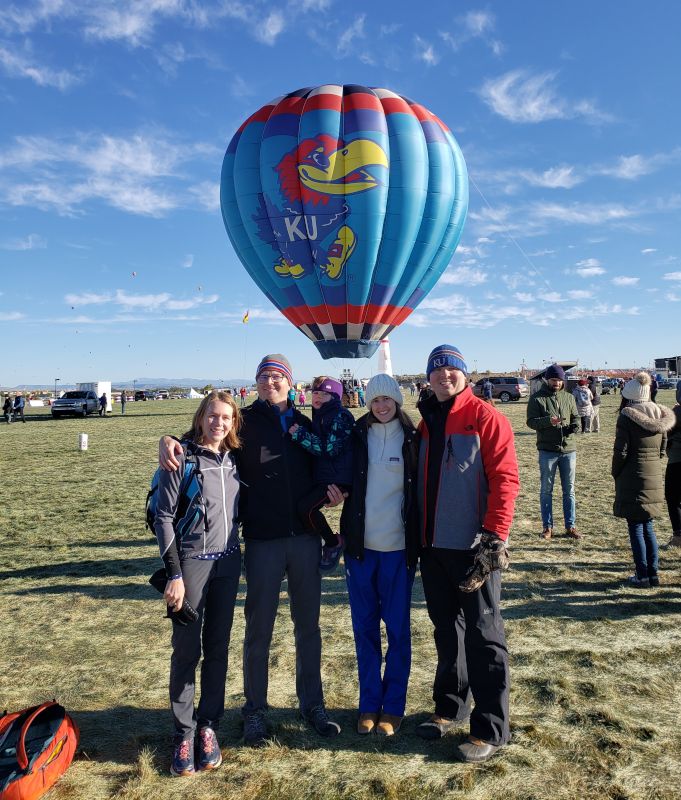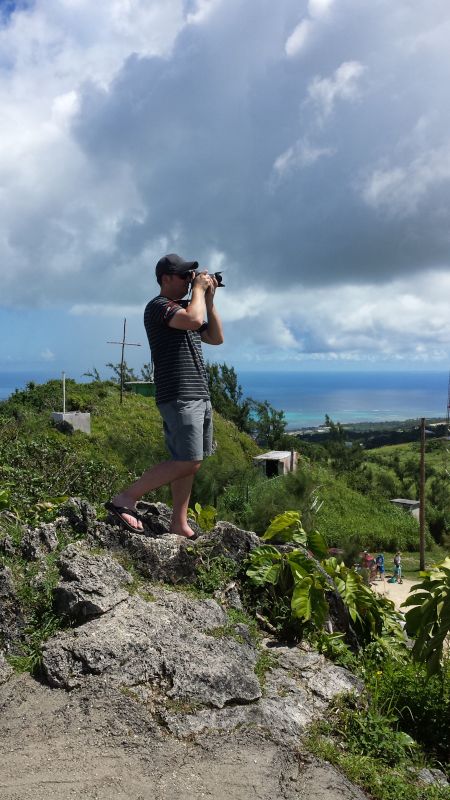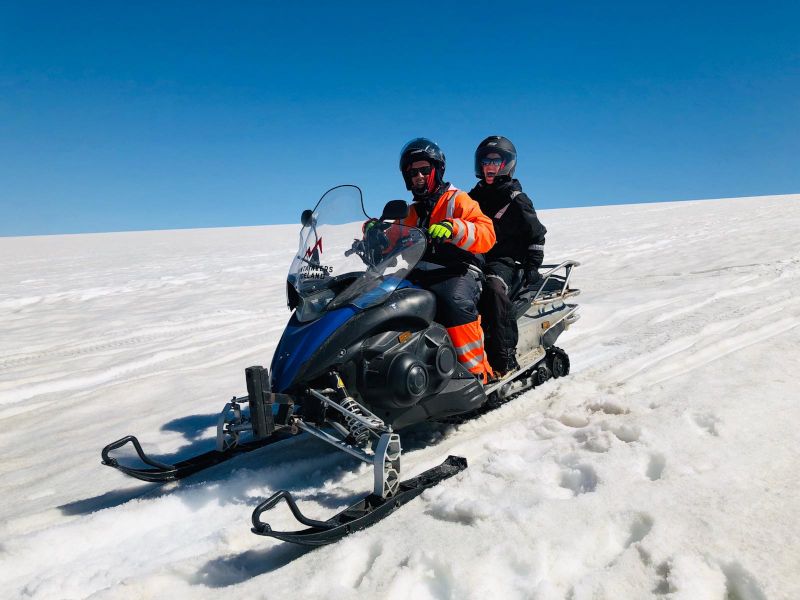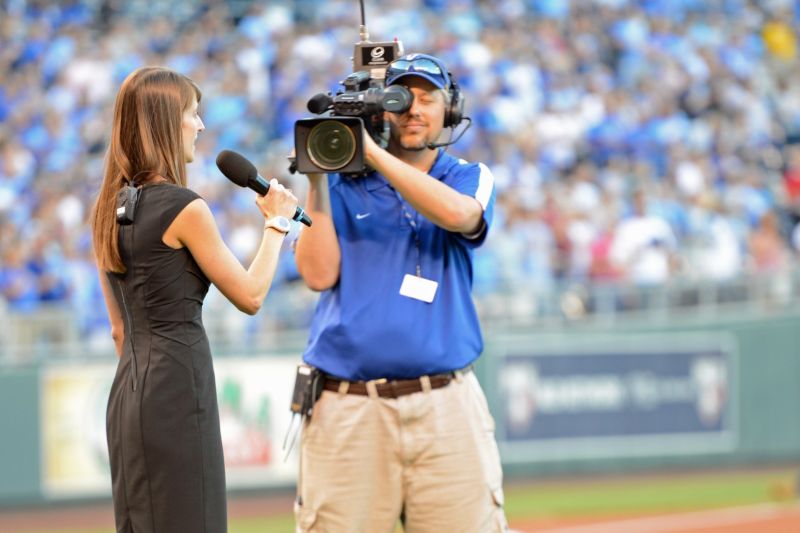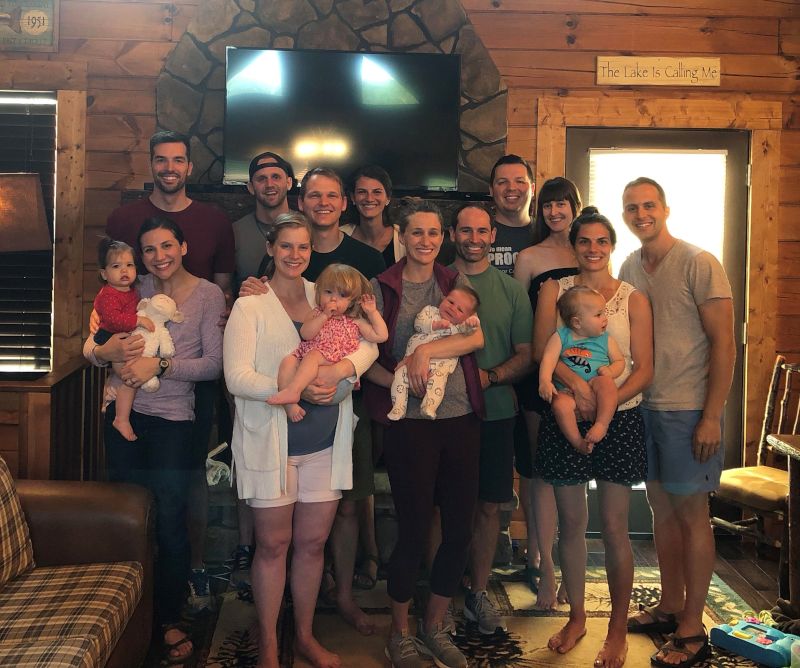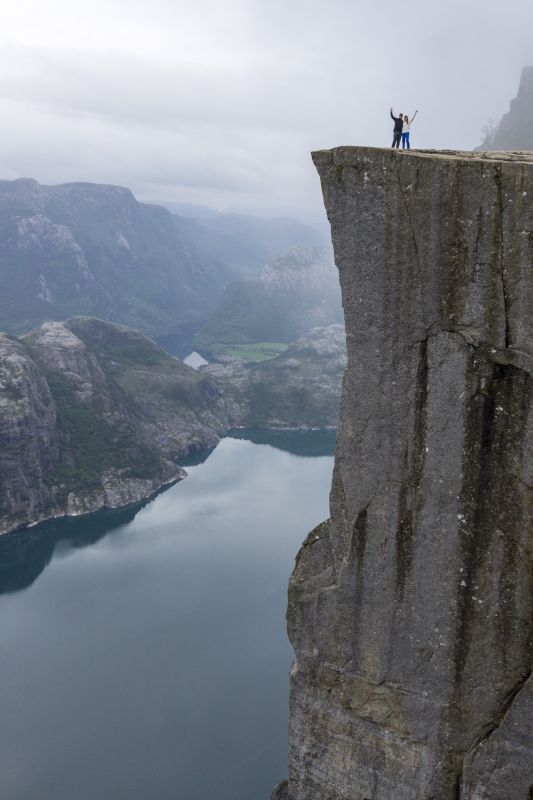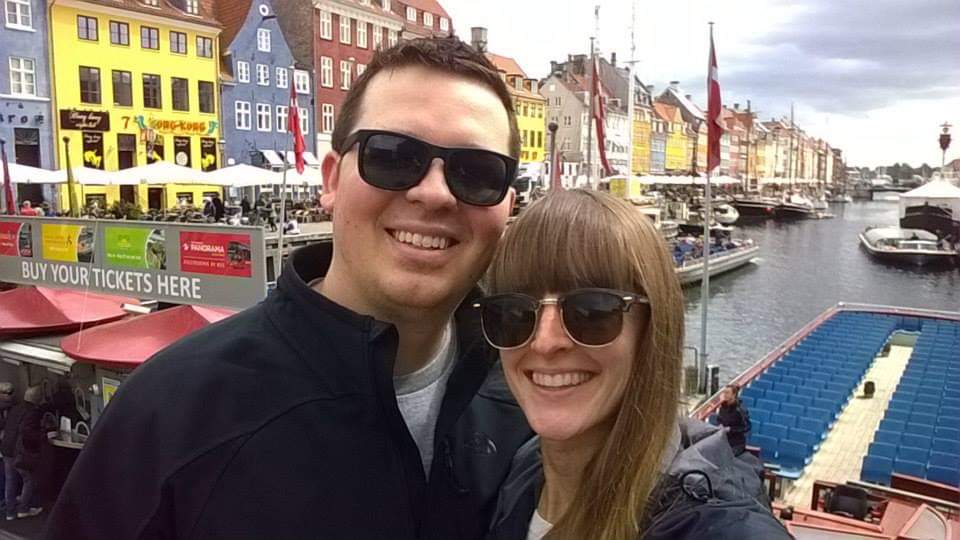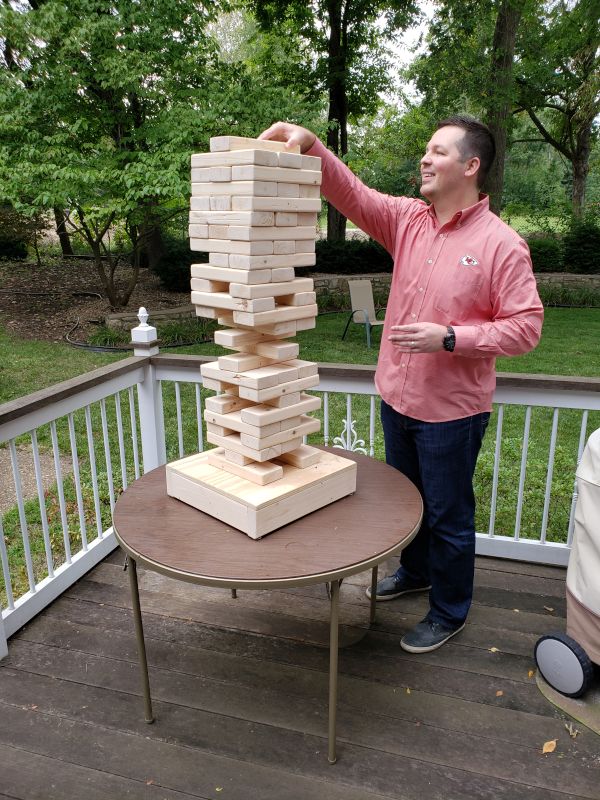 ×
1 / 12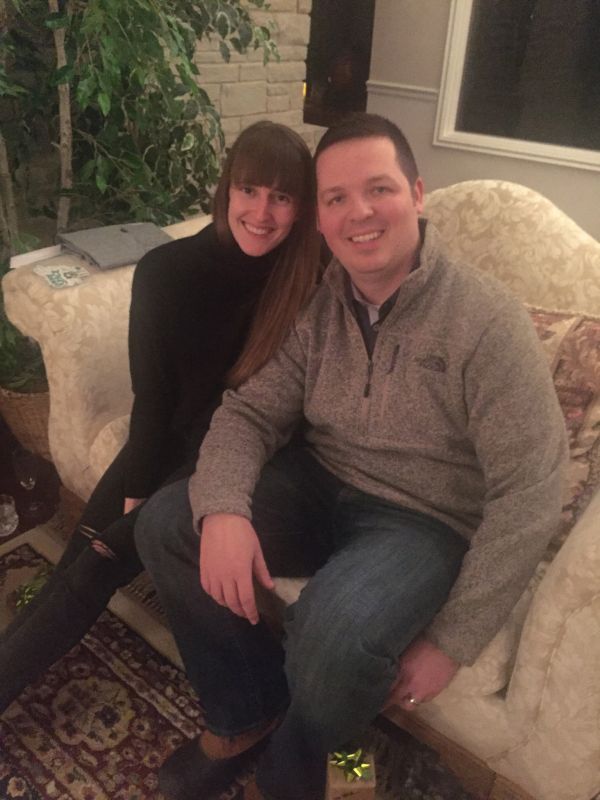 2 / 12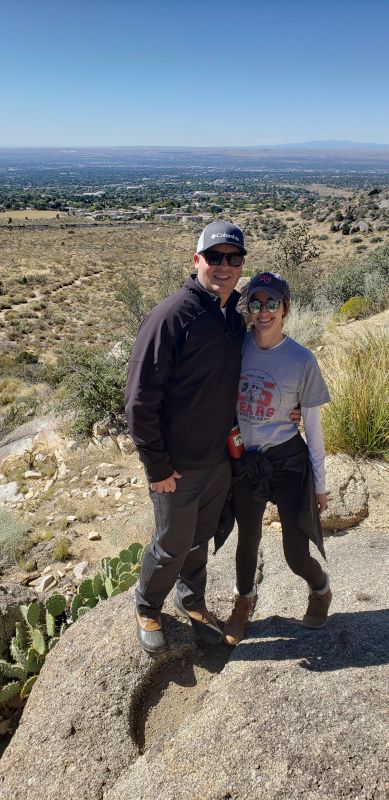 3 / 12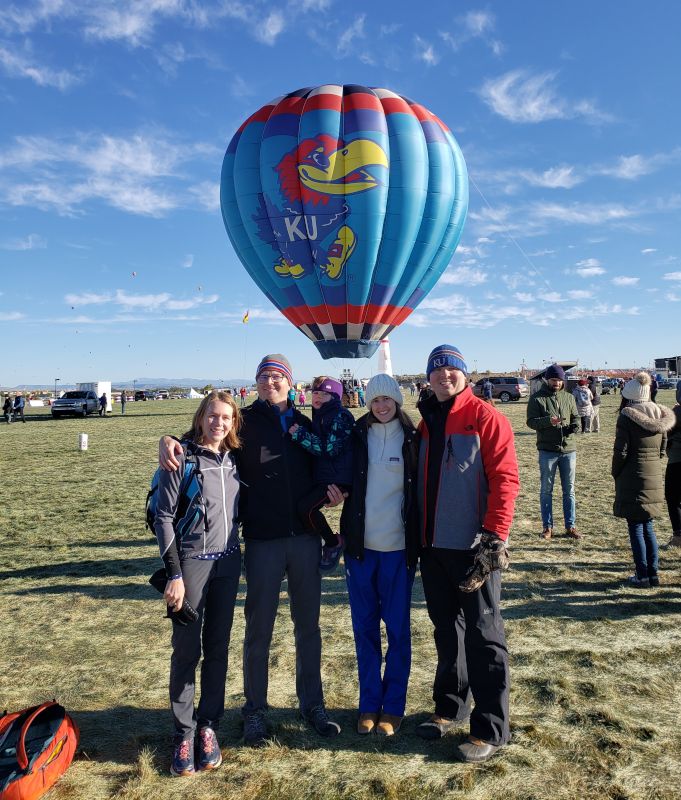 4 / 12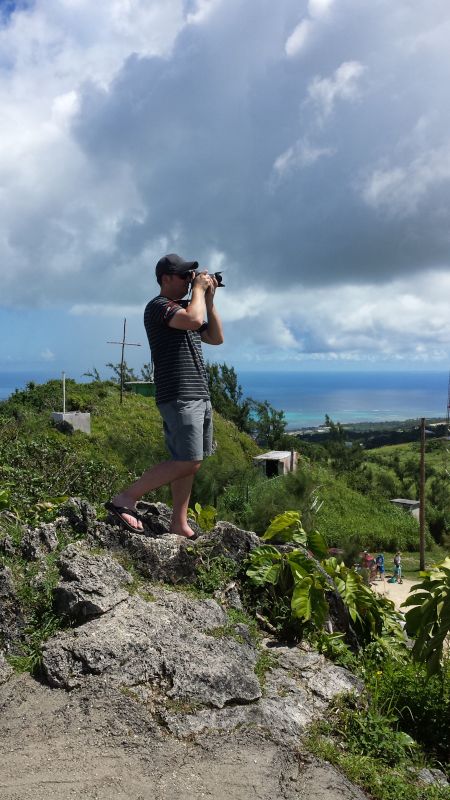 5 / 12
6 / 12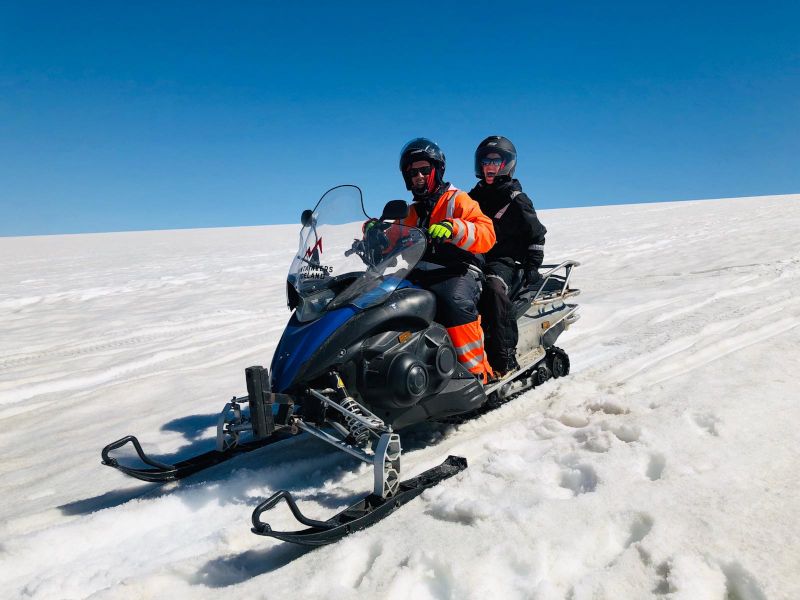 7 / 12
8 / 12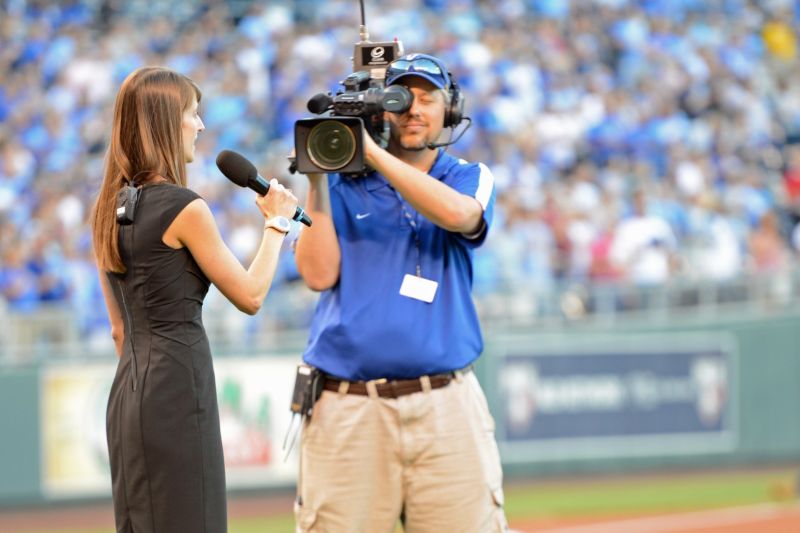 9 / 12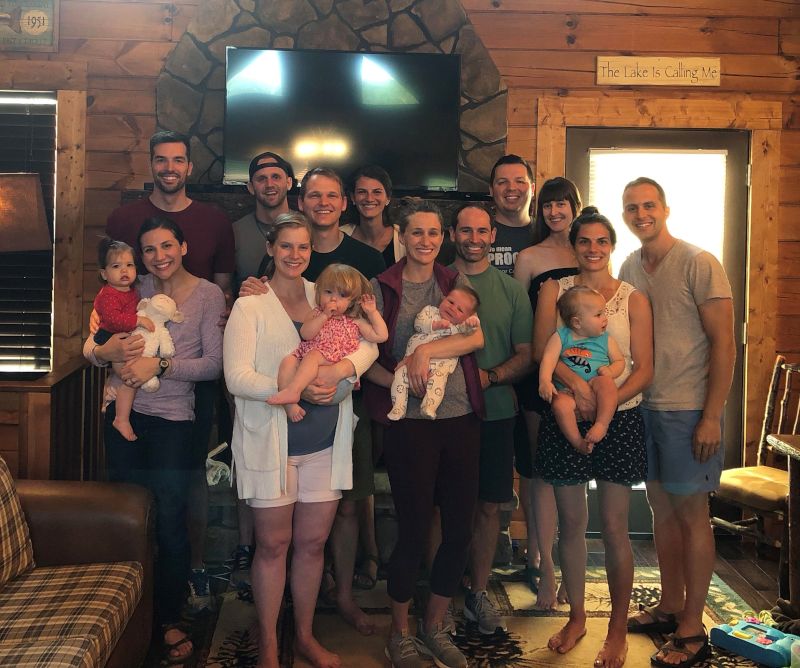 10 / 12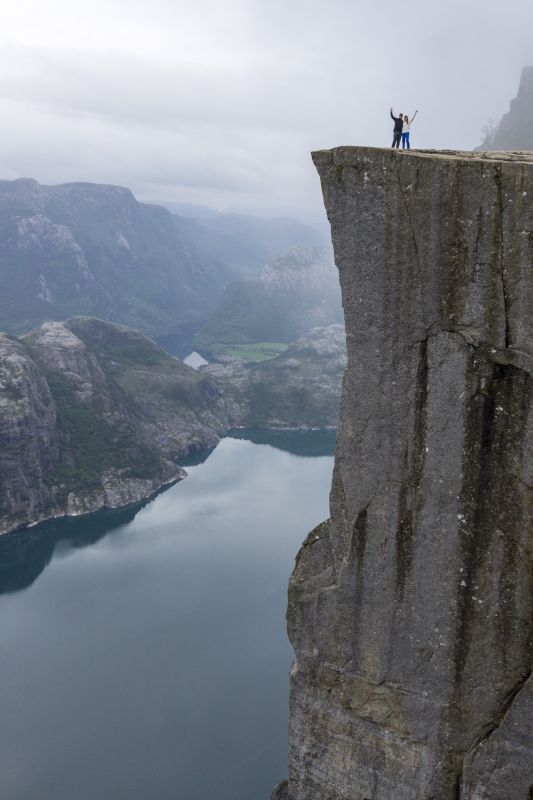 11 / 12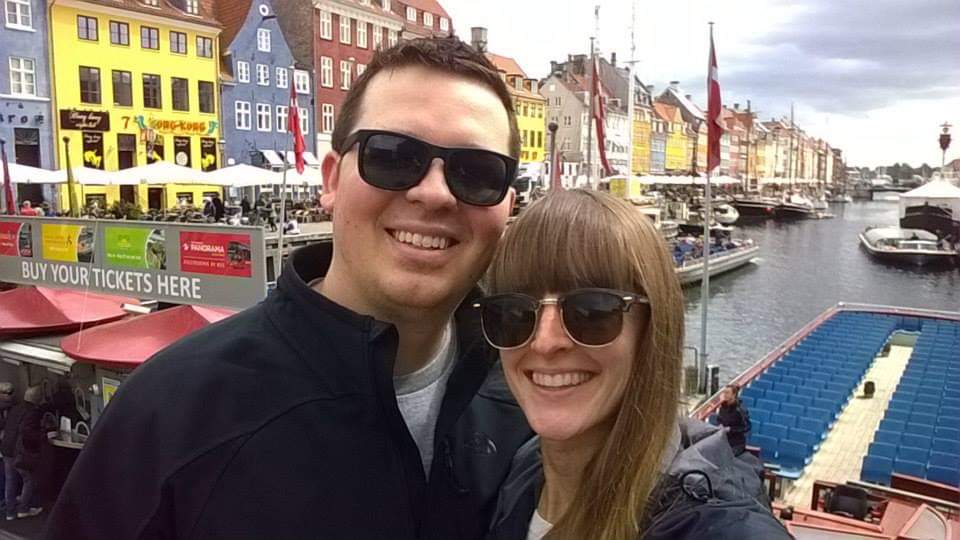 12 / 12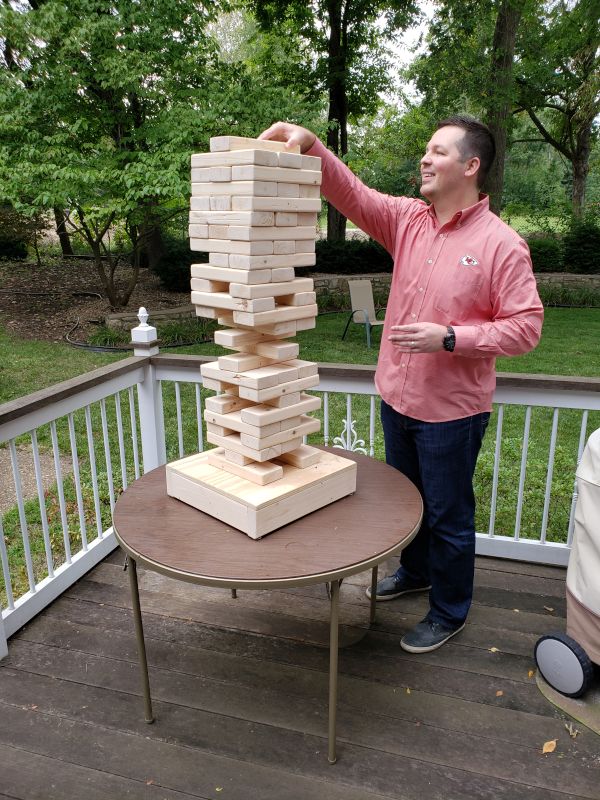 ❮
❯
Our House and Neighborhood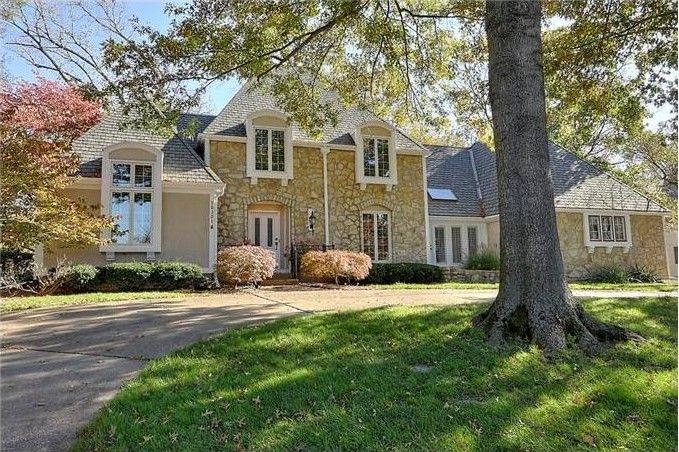 We love our home and neighborhood! Our 1970's French Country-style home is located on a quiet, quaint cul-de-sac in a suburb of a large city in Kansas. We moved to this home three years ago because of the amazing schools, proximity to parks (3 within walking distance!), miles of nearby walking trails, and the peacefulness we felt when we were in this home. A year after moving in we renovated the main floor of the home. We love it and cannot wait to raise a family here!
We are fortunate to have neighbors of all ages ranging from young families to retirees whose grandchildren live close and visit often. The people in our neighborhood are extraordinarily hospitable and friendly, and we really enjoy the family feeling on our street. In addition to our neighbors, we have a tight knit community of friends with young families that are close by and share the same lifestyle and values that we do. We feel this is especially important, as we believe that family, friends, and community are essential in supporting us as a family. We will be spending a lot of time with our friends, and Liz is especially excited to schedule play dates with the other moms and their children!
Our Extended Families
We are both grateful to be part of such wonderful families and can't wait to welcome a child into our family tree! Our families are extremely supportive and excited for our pursuit of adoption. Sharing our decision to adopt with our families is such a fond memory and experience in our adoption journey. We currently have two nephews and a niece, and our families are continuing to grow with more cousins on the way. Both of our families live within driving distance which allows us to see each other frequently, even if just for a fun, casual occasion. And, with Face Time and Skype, even when we're not together in person, we're always in touch!
Thanks to each of our family's heritages (Nick's family is Croatian and Liz's family is German), our family gatherings typically consist of a large family meal. We also really enjoy sitting around the dinner table for a fun game of cards, playing a board game, or cheering on our favorite sports teams on TV. No matter the occasion, there's a lot of fun and a lot of laughter!
Every few years we schedule a family vacation that involves numerous outdoor activities and hiking. Most recently, we visited New Mexico for their annual Balloon Fiesta, a truly incredible event with thousands of hot air balloons. We made the most of those days together with bike rides, hot chocolate, and lots of traditional New Mexican food including green chile and sopapillas. It will be so much fun to share these experiences with a child!
From Us to You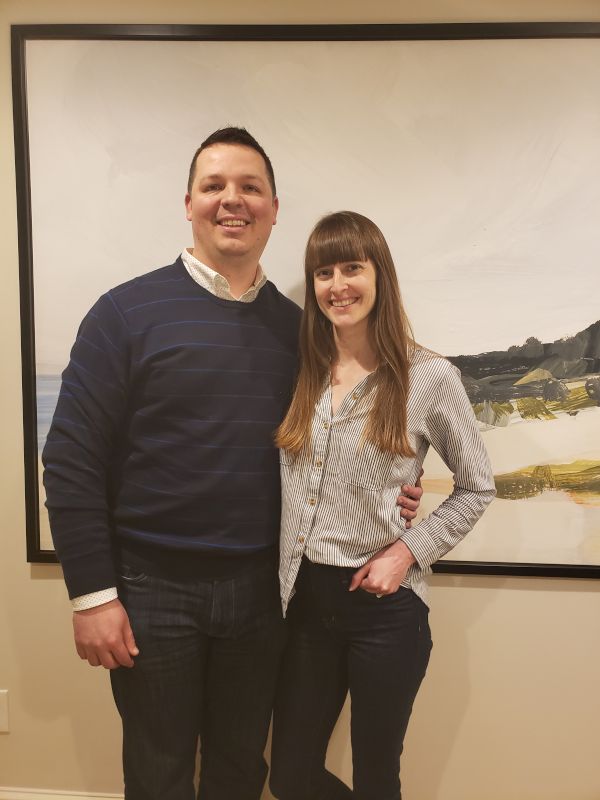 We are so grateful to be on the journey of adoption with you. We dream about the moment when our family will grow but, realistically, we know that wouldn't be possible without this incredible, selfless, difficult gift of adoption you're considering for your child. We are so thankful that you are open to choosing us and trust us as parents.
We met 12 years ago on a church retreat while in college! Nick always says "it was love at first sound" as he heard Liz's voice while she was singing in the chapel before we officially met. Later during the retreat, when we did officially meet (finally!, Nick says), Liz was drawn to Nick's sense of humor and Nick was smitten with Liz's playful, bright personality. We started dating shortly thereafter and, a few months later, when Liz had a gut instinct to never leave Nick's side, we knew something bigger was at play. Two years later we were married at the church where we first met! We've been married 10 years, and although it seems hard to believe, we love each other more now than when we were first married. We can only imagine how much more this love will blossom with a son or daughter in our lives.
Nick considers himself incredibly fortunate to have a job that doesn't feel like work. He works for a real estate investment trust where he oversees the purchasing process across the Midwest, dispositions of assets nationally, and is involved in other major investment decisions for the company. Nick has worked in real estate for the last 10 years and can't imagine doing anything else! We also own a consulting business together and remodel houses whenever we can. Nick can't wait for our kids to experience their first "demo day" at a remodel and teach them about business!
Liz worked in business development and as a corporate event planner for 10 years, but was fortunate enough to recently fulfill her years-long desire to work for the Church! A wonderful opportunity recently presented itself to work part time as a parish secretary at a growing, vibrant parish. It is an incredible work environment, one that is supportive of our pursuit of adoption, and is continually calling Liz on in her faith. We believe this opportunity was a natural transition to start making a family-focused lifestyle our main priority as we began to pursue adoption!
We look forward to raising our children in a safe, happy, loving, and supportive environment to be mentally strong, spiritually formed, and physically healthy adults that positively impact society and those around them. We have intentionally chosen a set of values for our future family that influence our daily decision making and overall life direction as a married couple: we honor God, love wholeheartedly, use our gifts to pursue our passions, and celebrate life. We also value education, a strong work ethic, and grittiness. As parents, we will always encourage our children to pursue their call and do our very best to provide them with the best opportunities possible.
We are very excited for the future and look forward to the continued role you will play in your child's life, whatever you choose for that to be. We welcome your continued investment and can't wait to share your child's growth and experiences with you through emails, photos, and letters to mark milestones. We are eager to know you and work to maintain a healthy relationship. We respect you so much for making what we can only imagine to be one of, if not the most difficult decisions of your life. We promise that you will always be spoken of positively, honored, and respected in our home. There is so much to this adoption love story that God is writing, and this is just the first of many chapters.
With love,
Nick & Liz
Favorites
Actor
Tom Hanks
Mark Wahlberg
Actress
Keri Russell
Jennifer Garner
Author
C.S. Lewis
C.S. Lewis
Book
Life Together
The Lion, the Witch, and the Wardrobe
Cartoon
South Park, Johnny Bravo
Adventures of the Gummi Bears
Childhood Memory
Winning the State baseball tournament in high school
Receiving roses after dance recitals
Childhood Toy
Nerf Guns
Littlest Pet Shop
Children's Book
Where the Wild Things Are
Kitten's First Full Moon
City
Split, Croatia
Reykjavik, Iceland
Classic Movie
Ferris Bueller's Day Off
Mary Poppins
Day of Week
Saturday
Sunday
Dessert
Cheesecake
Lava Cake
Disney Movie
Lion King
The Little Mermaid
Dream Car
Audi A7 Sportback, GMC Sierra Denali
Lexus SUV
Dream Job
Comedy Writer
Professional Cat Sitter
Dream Vacation
Suite tickets in every NFL stadium
Meeting the Pope in Rome
Family Activity
Walks
Walks
Flower / Plant
Tulips
Hyacinth
Form of Exercise
Golf
Weight lifting
Fruit
Clementines
Raspberries
Game
Baseball, Football
Bags (Cornhole)
Holiday
Fourth of July
Easter
Holiday Song
O Holy Night
What Child Is This?
Holiday Tradition
Jerkovich Family Christmas Trophy
Hors d'oeuvres on Christmas Eve
Ice Cream
Orange sherbet
Affogato with Cinnamon Ice Cream
Junk Food
Fast Chinese food
Chips
Leisure Activity
Watching documentaries
Watching movies
Memory with a Child
Watching my youngest brother learn to walk
Celebrating our Goddaughter's baptism anniversary
Memory with Spouse
Liz singing the national anthem at an MLB game
Our first date
Movie Munchie
Popcorn
Popcorn
Movie Quote
Sixty percent of the time, it works every time.
I just like to smile. Smiling's my favorite!
Movie Type
Dramedy
Feel-good movies
Musical
Grease
The Sound of Music
Musical Group
John Mayer Trio
Hillsong United, Radiohead
Nursery Rhyme
Humpty Dumpty
Itsy Bitsy Spider
Olympic Event
Snowboarding
Gymnastics
Personal Hero
My dad
My parents
Poet
Walt Whitman
Shel Silverstein
Quality about my Spouse
Her generosity
His humor/wit
Quote
Death and life are in the power of the tongue.
Love is taking a few steps backward, maybe even more, to give way to the happiness of the person you love.
Restaurant
Ms. Mac's Kitchen
Bonefish Grill
Sandwich
Cuban sandwich
Meatball sandwich
Scripture
Proverbs 18:21
Galatians 6:9
Shopping Store
Cabelas
J. Crew
Song
Texas Flood by Stevie Ray Vaughan
CAN'T STOP THE FEELING!
Sport to Play
Softball
Tennis
Sport to Watch
NFL
Football, Basketball
Sports Star
Peyton Manning
Kobe Bryant
Sports Team
Chiefs
KU Jayhawks
Subject in School
History, English
Math, English
Superhero
Batman
The Incredibles
Thing to Cook
Burnt ends
Pasta dishes
Time of Day
Evenings
Morning
Tradition
Jerkovich Christmas dinner of hors d'oeuvres
Weekend Brunch
TV Show
The Americans
When Calls the Heart
TV Show Character
Boyd Crowder (Justified)
Jessica Day (New Girl)
Type of Music
Blues, Jazz piano, modern Folk
Worship music, Blues
Vacation Spot
Southern Europe
Anywhere in Europe
Video Game
Call of Duty, Halo
Sonic the Hedgehog