1-800-ADOPTION
Thank you for viewing our profile
If you would like to learn more about us, please call 1-800-ADOPTION (2367846), fill out the form at the bottom of our on-line profile page, or email us at bp_information@americanadoptions.com.
To revisit our on-line profile page and view our profile video at American Adoptions, simply use your mobile phone to scan the QR code on the right. We are looking forward to hearing from you!
Levi & Hillary
Thank you so much for taking the time to look at our profile. We are currently a family of three and have lived a pretty adventurous lives- traveling around the world, starting businesses, pursuing our dreams and passions- and we're really excited to continue to grow our family and continue our adventure with us. We hope you'll consider us to be the parents to your child and are excited to explore the world with them.
About Us
Job
Owner, Photographer
Registered Nurse
Education
Bachelor's Degree in Biblical/Theological Studies
Bachelor's Degree in Nursing
Relationship
Legally Married
Adoption in Our Lives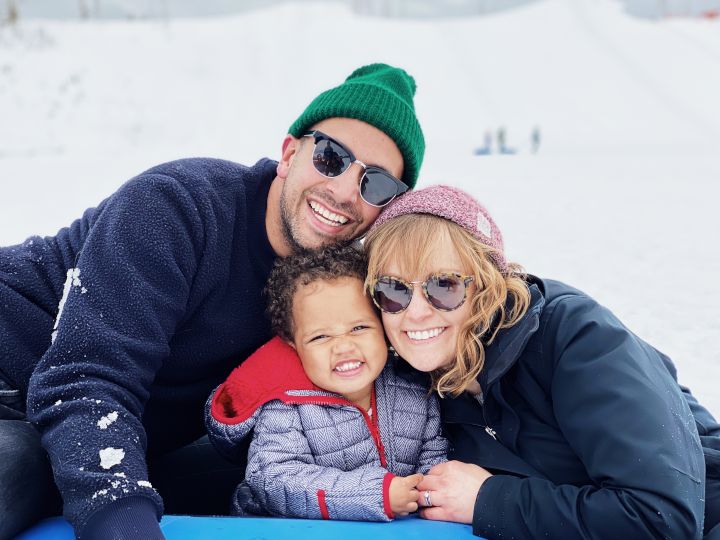 We adopted our daughter a little over three years ago. We had been in touch with our daughters birth mom and she texted us and told us she was being admitted...we bought tickets and were at the airport within two hours. We were able to be at the hospital and her birth mother handed her to us an hour after she was born. It is a memory that we hold close to our hearts. We were so blessed to have been able to spend time with our daughter and her birth mom in the hospital. The love and selfless decision we were able to witness will forever have us love and respect our daughters birth mom more than she might ever realize. We were able to all come together during the hospitalization and shower our daughter with love from everyone. And that is priceless.
We have an open adoption with her birth mom and send pictures monthly and text updates frequently. We talk openly with our daughter about her birth mom and the fact that she is adopted. We have a memory book that has pictures and text to share with her about her adoption story. She loves to sit and hear about her journey to our family.
Adoption to us means love and has transformed our little family in such a beautifully profound way.
Our Leisure Time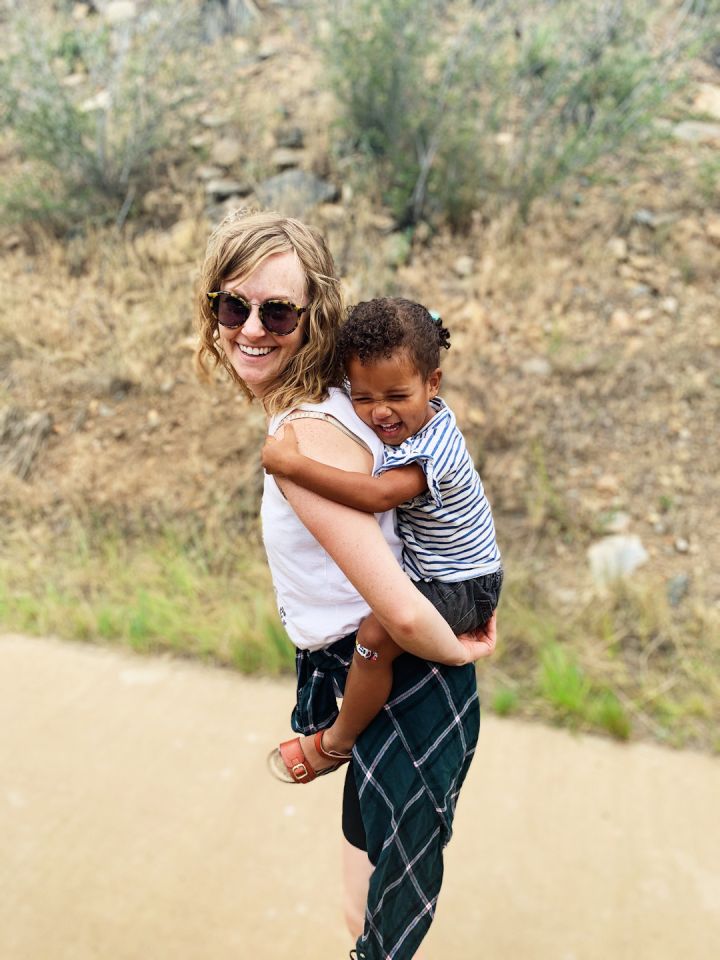 Both of us have a few hobbies we love to do in our leisure time. Hillary loves everything about food--she loves to cook, she loves to garden, and she loves to eat! We built a greenhouse and large garden in our backyard so that Hillary can grow everything she wants: kale, tomatoes, zucchini, and watermelon. We love cooking with fresh food from the garden and making new dishes together. We also both really enjoying trying new foods together.
Levi loves coffee and everything connected to it. We've talked about one day combining our two hobbies and opening a small cafe that focuses on sustainability in food and coffee and works to provide high-quality options to our small, diverse neighborhood.
Our daughter loves to read books and loves to jump off things and is excited by the world. We love to take her to the park or bring her new places, whether in Colorado or around the world, and let her explore the world around her.
Cultural Diversity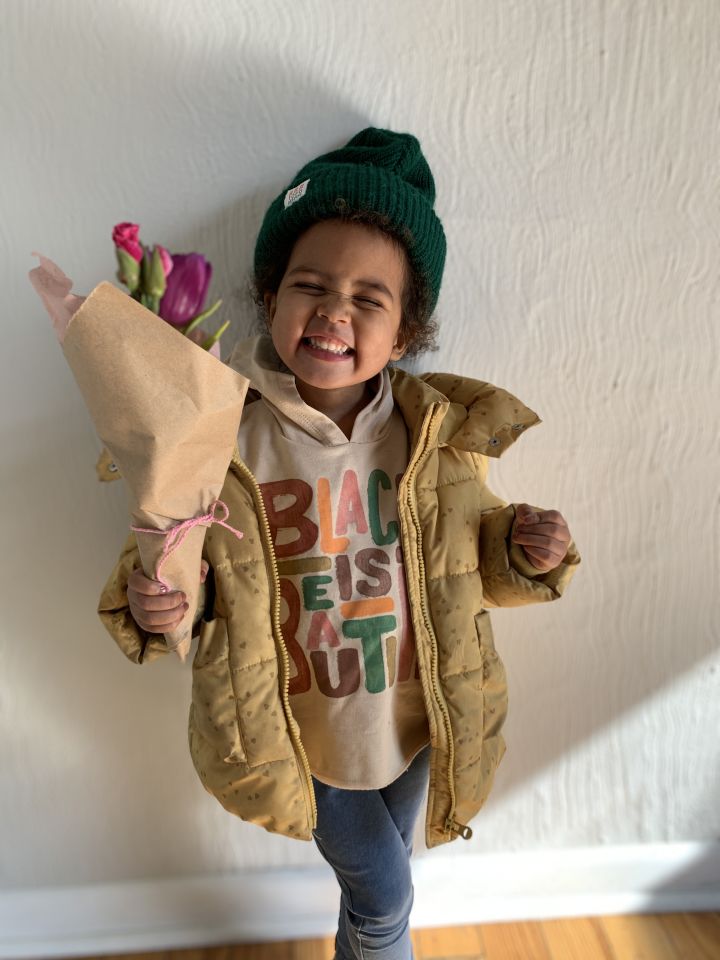 Both of us have lived very multicultural lives—Levi lived in Lithuania and Germany and Hillary grew up in Papua New Guinea—an island nation north of Australia. We both grew up knowing how big—and complex—the world can be.
Being an interracial couple, we felt it was essential to live and raise children in the city among a more diverse environment—in terms of race, economics, and culture. Our country has a troubled history with race, and we want to do our part to upend white supremacy, work for equality, and to fight for justice for all people.
We all have unique stories. It's important to us that our children know that who they are— their identity and story—is worth celebrating.
Photos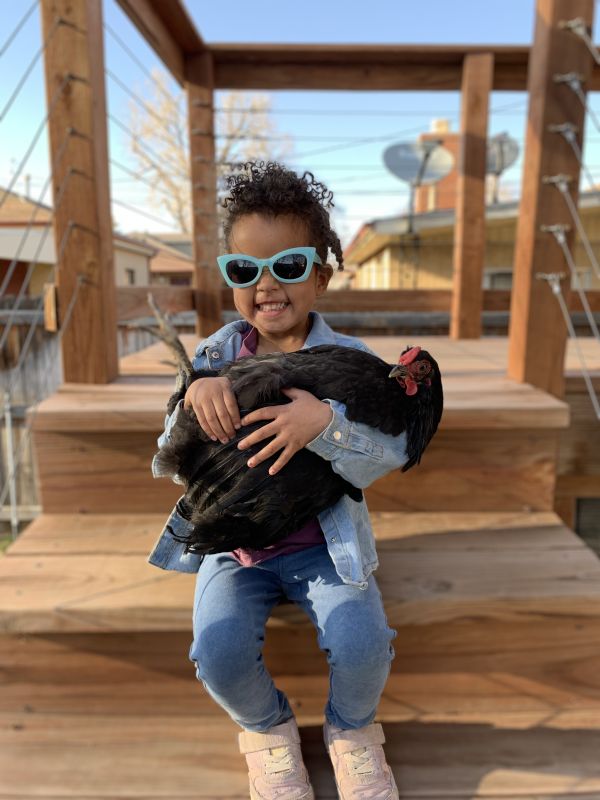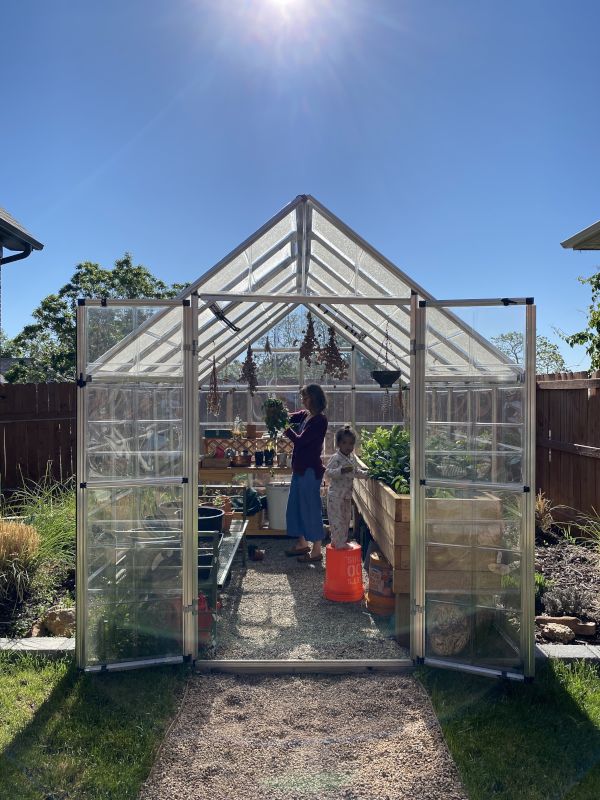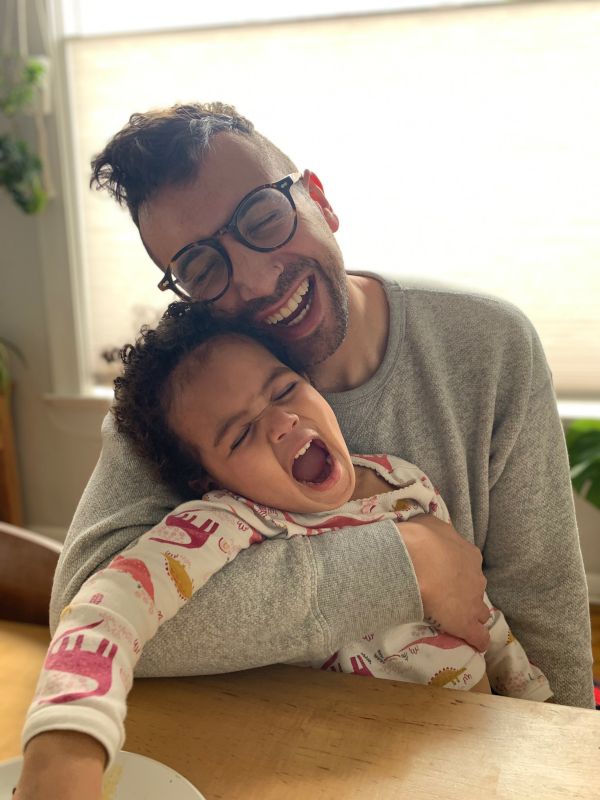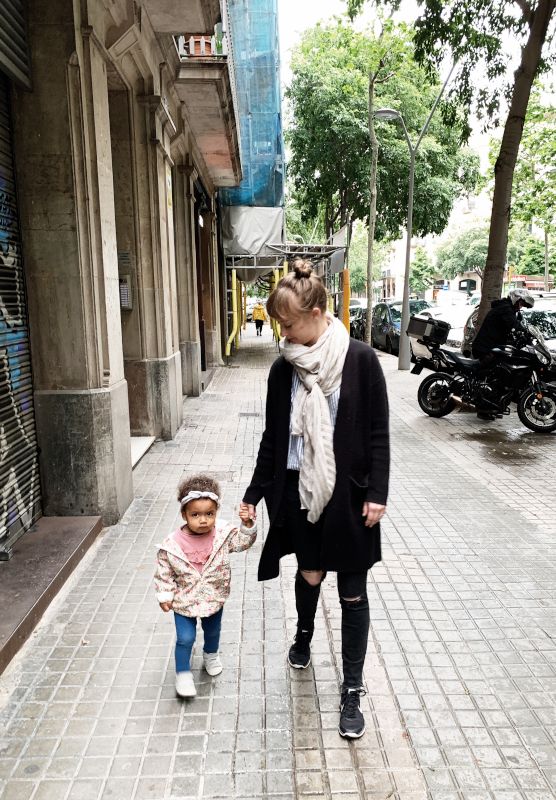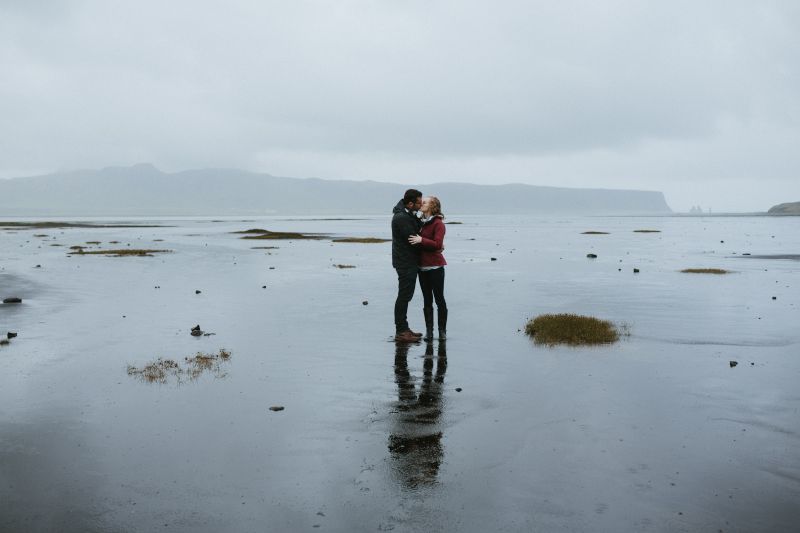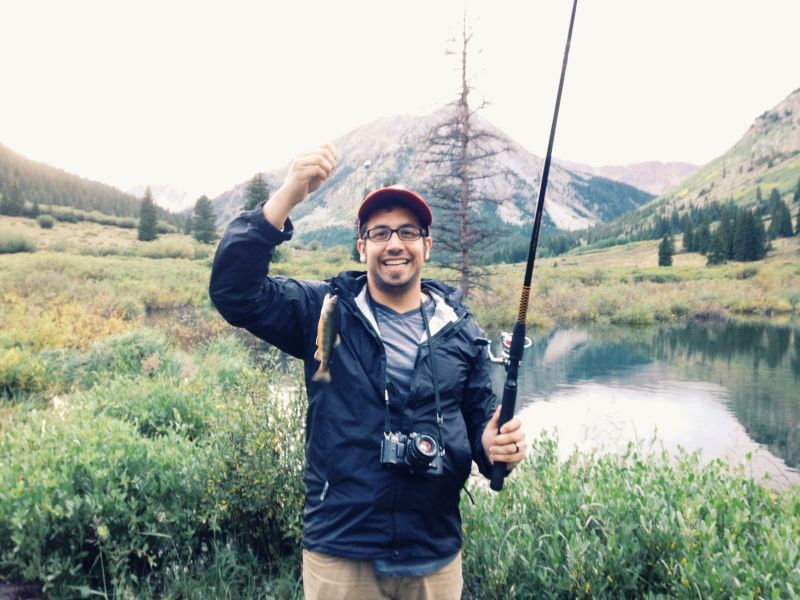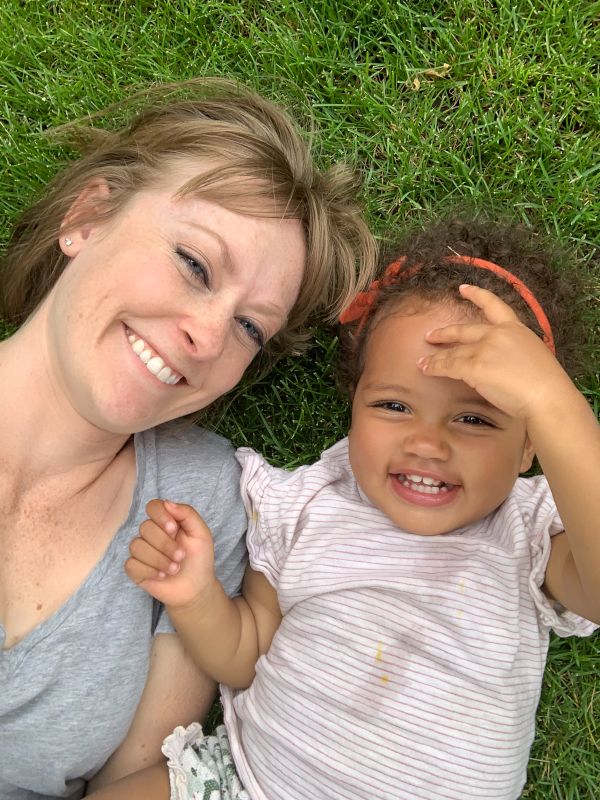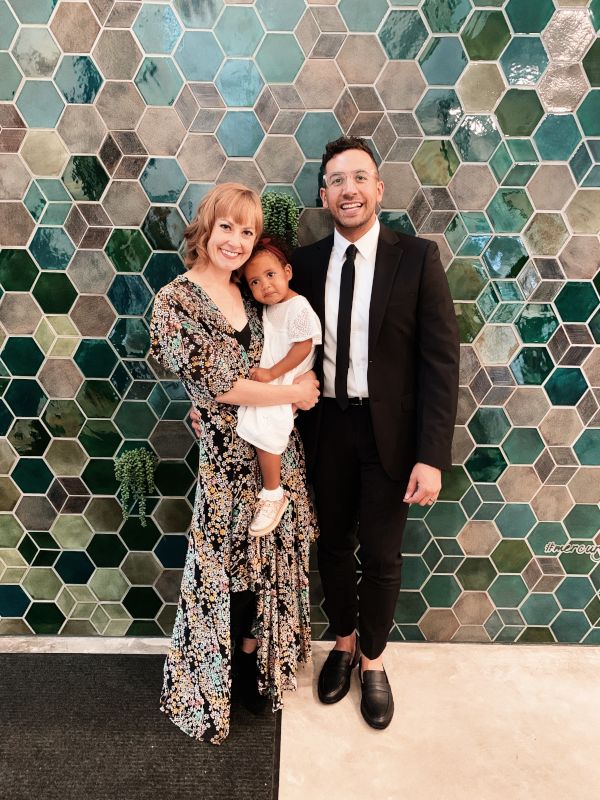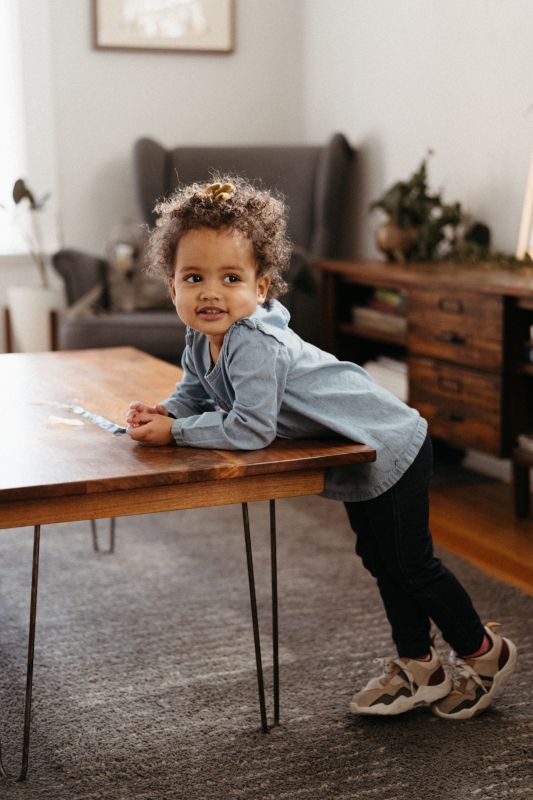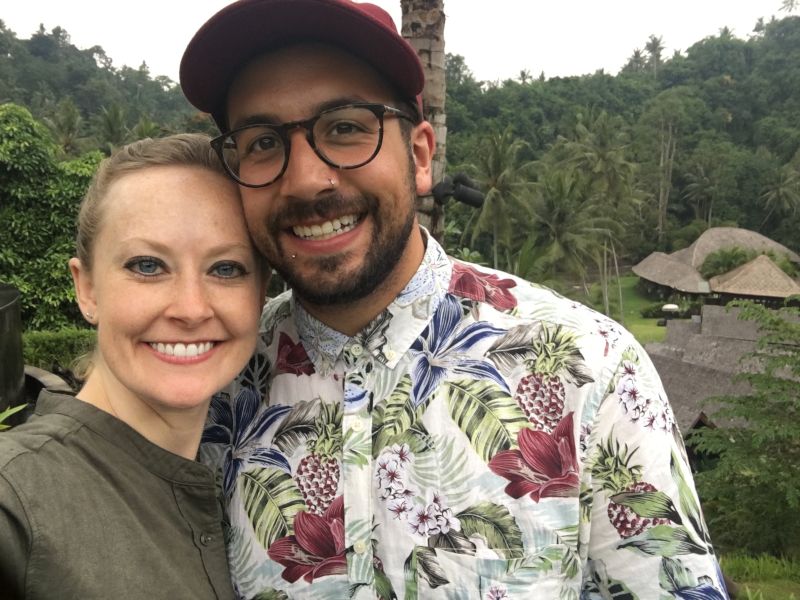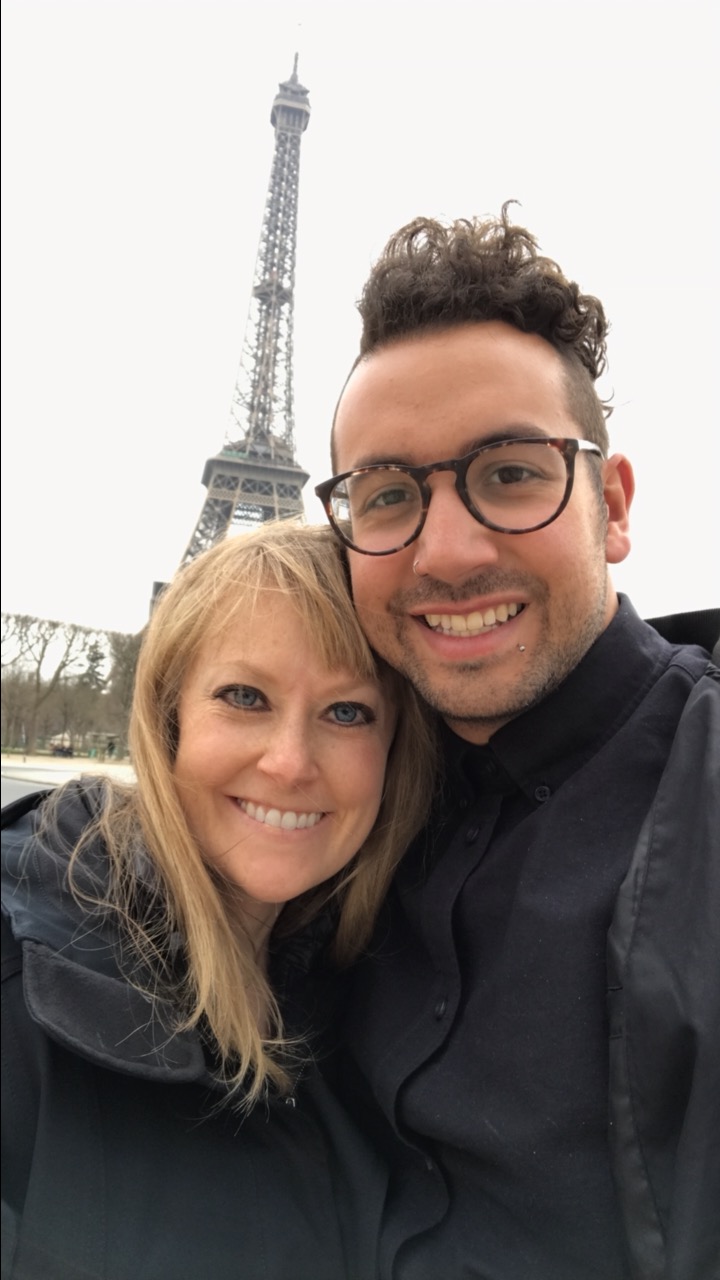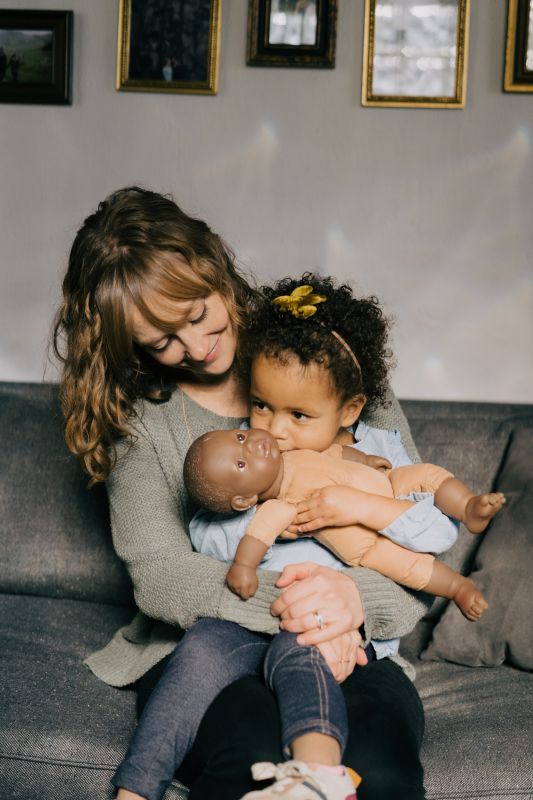 ×
1 / 12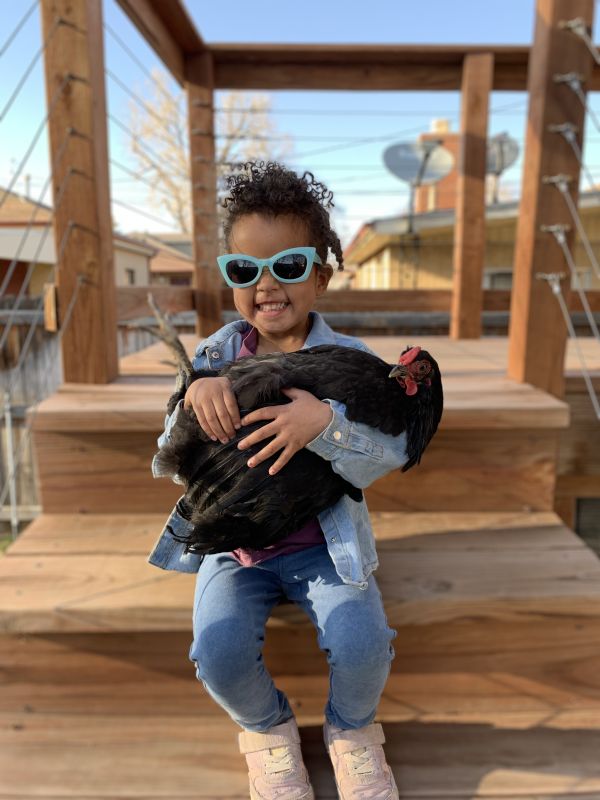 2 / 12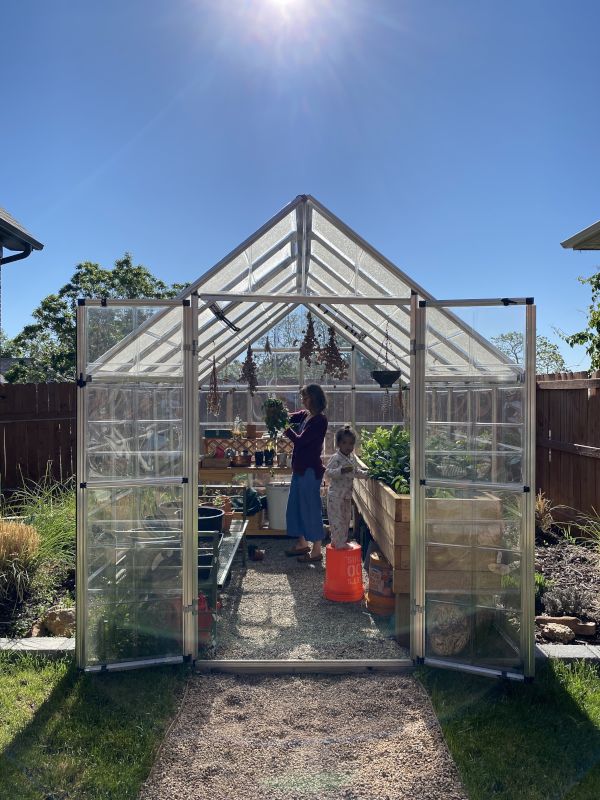 3 / 12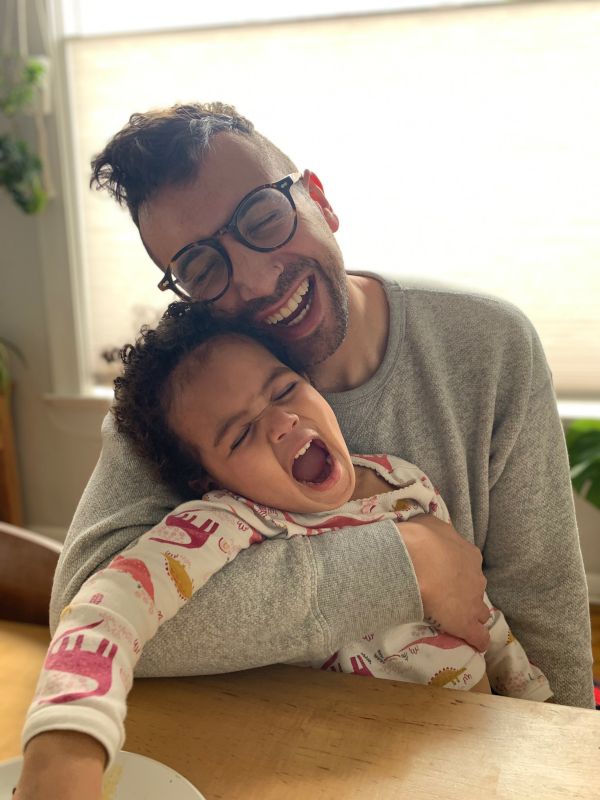 4 / 12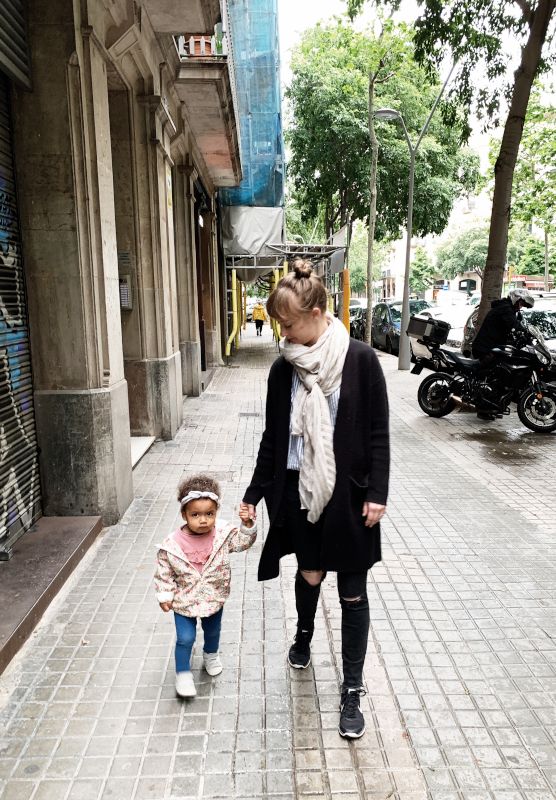 5 / 12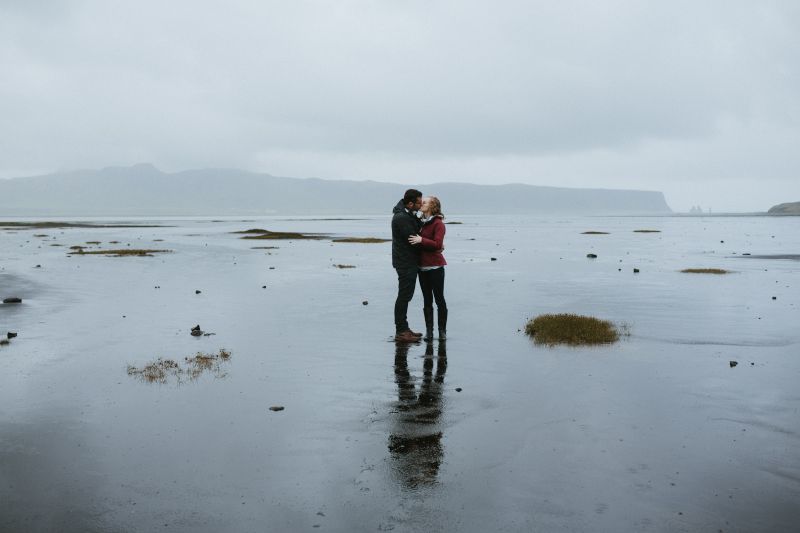 6 / 12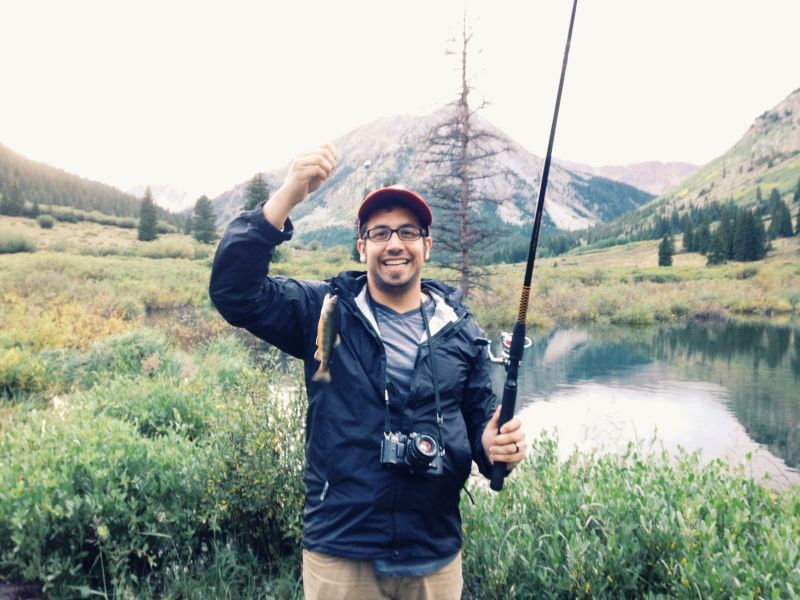 7 / 12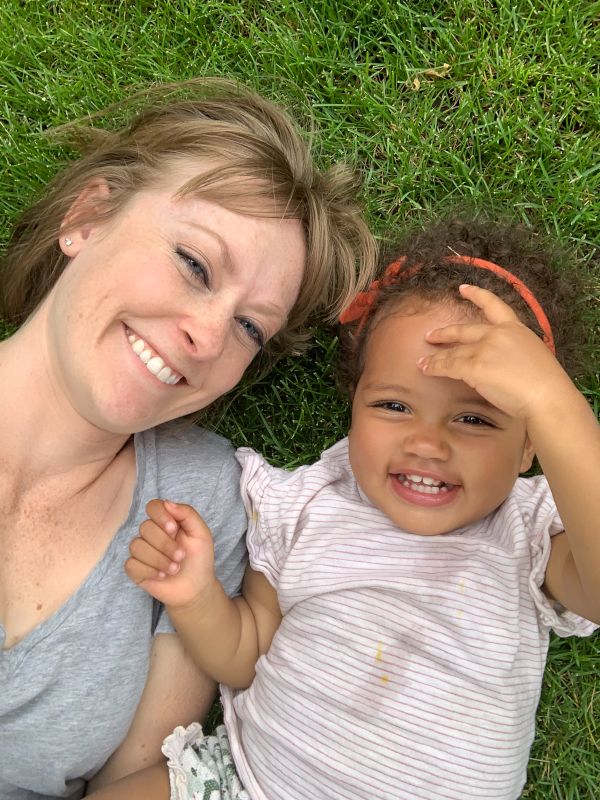 8 / 12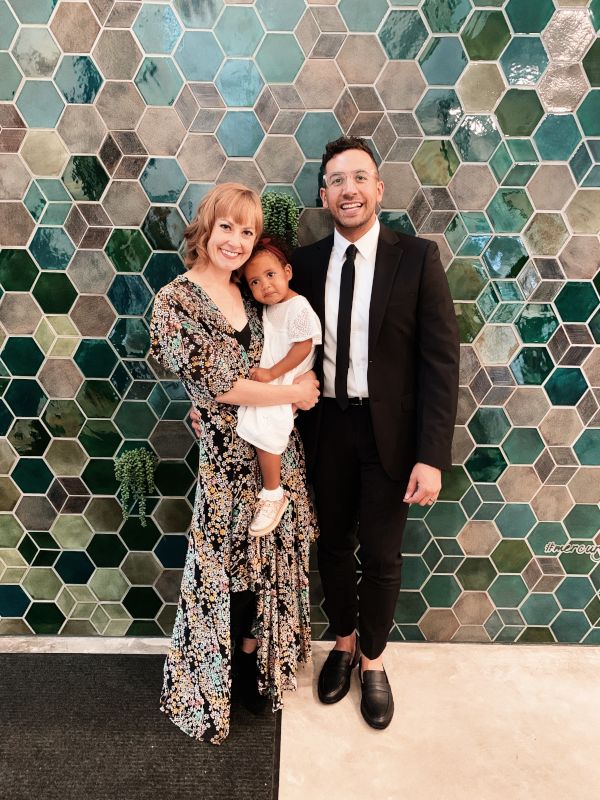 9 / 12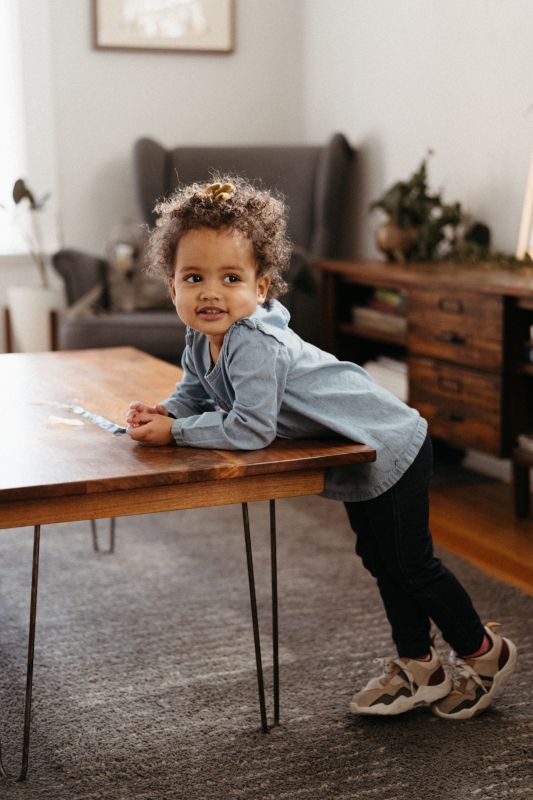 10 / 12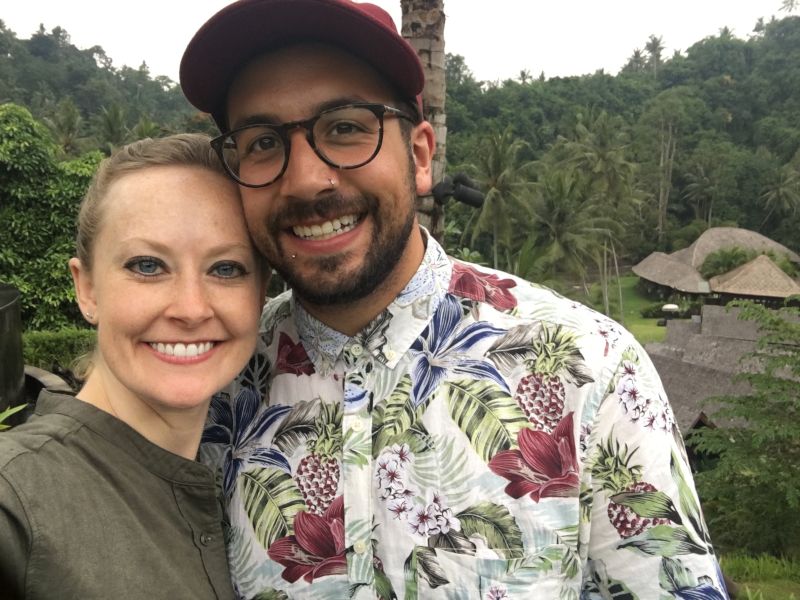 11 / 12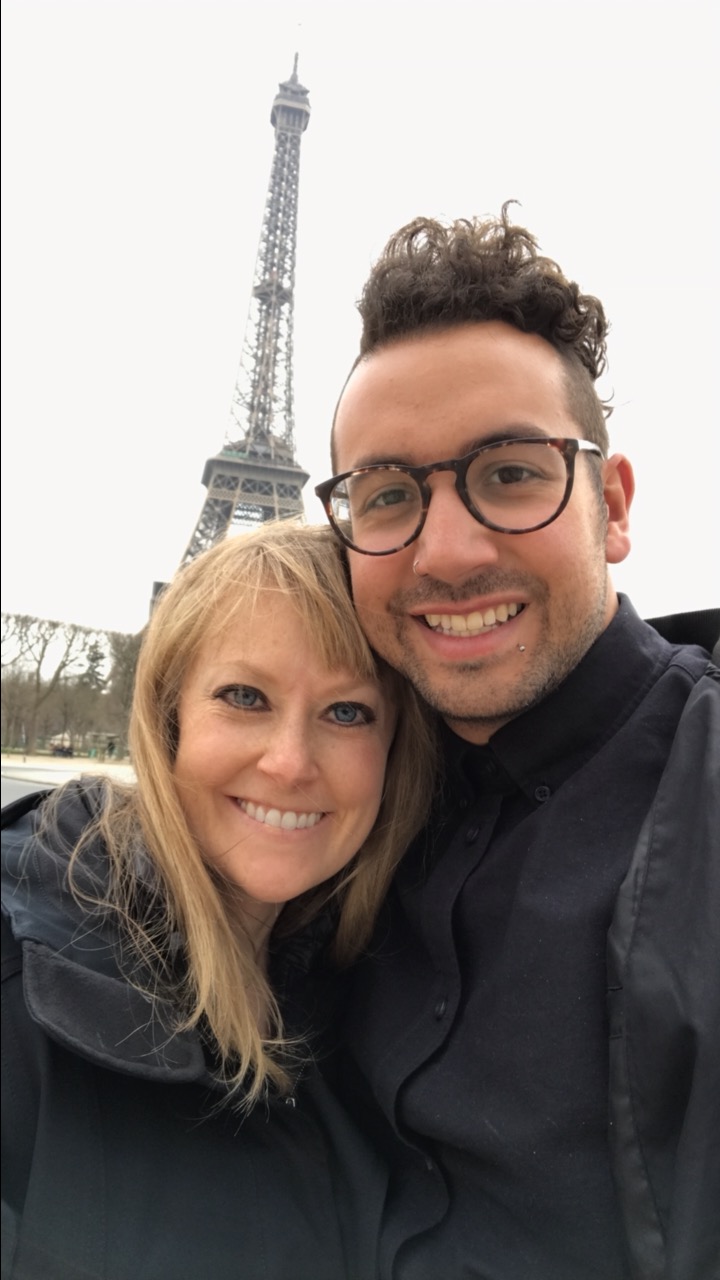 12 / 12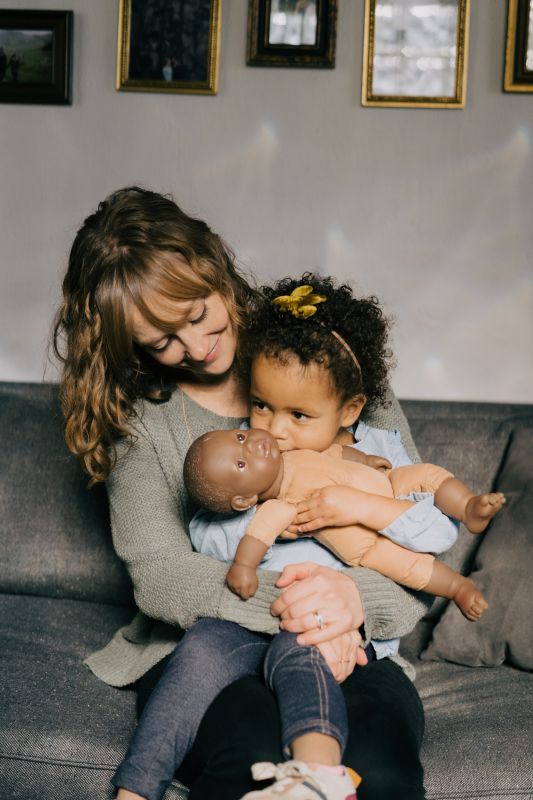 ❮
❯
Our House and Neighborhood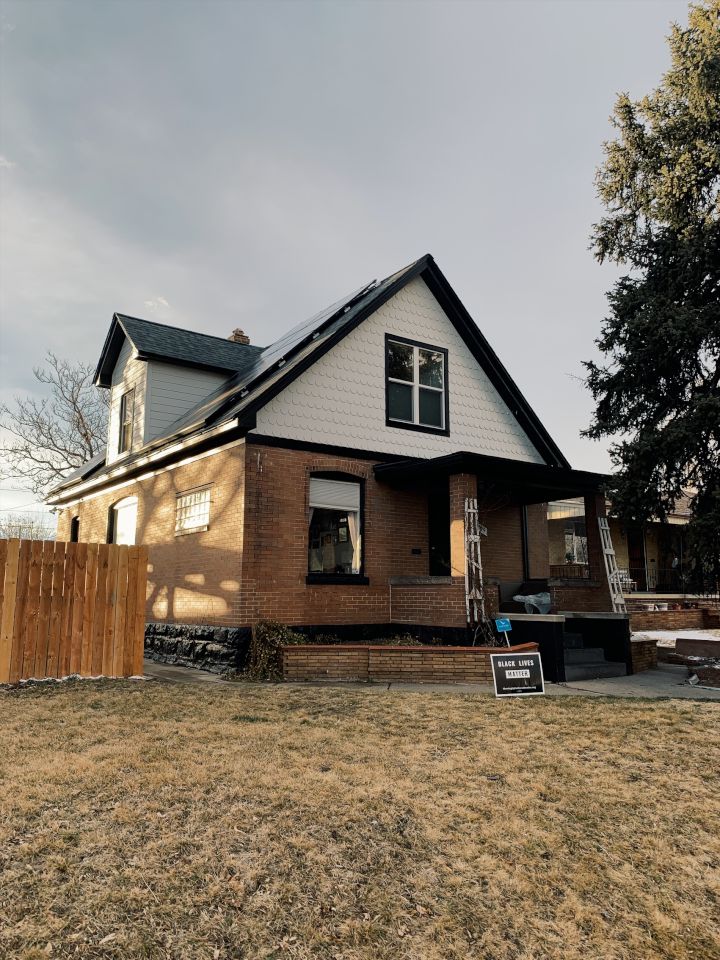 We love our city and we love our home. We intentionally bought our home so that we could be in the city, but also close to family, friends, and parks.
Our house is 110 years old and we love the character and story that it has. We've spent many hours renovating it and turning it into a home—our home.
We have a large vegetable garden in the back of our home and we love to have friends over and enjoy dinner's together outside under the lights.
Our community is incredibly friendly and a great place to raise a family. Everyone sits on their front porches during the summer and waves at each other.
A lot of our friends live very close to us and are also growing their families. We love to ride our bikes together over to friends' homes for play-dates, meals, and activities together. We love that our neighborhood is so quiet and walkable. The closest park is five-minute walk away and we take our daughter there to play and swing.
We love that our neighborhood is diverse and is full of people that have spent most of their lives in the city. We're really excited to continue to explore our neighborhood as our city grows and changes.
Our Extended Families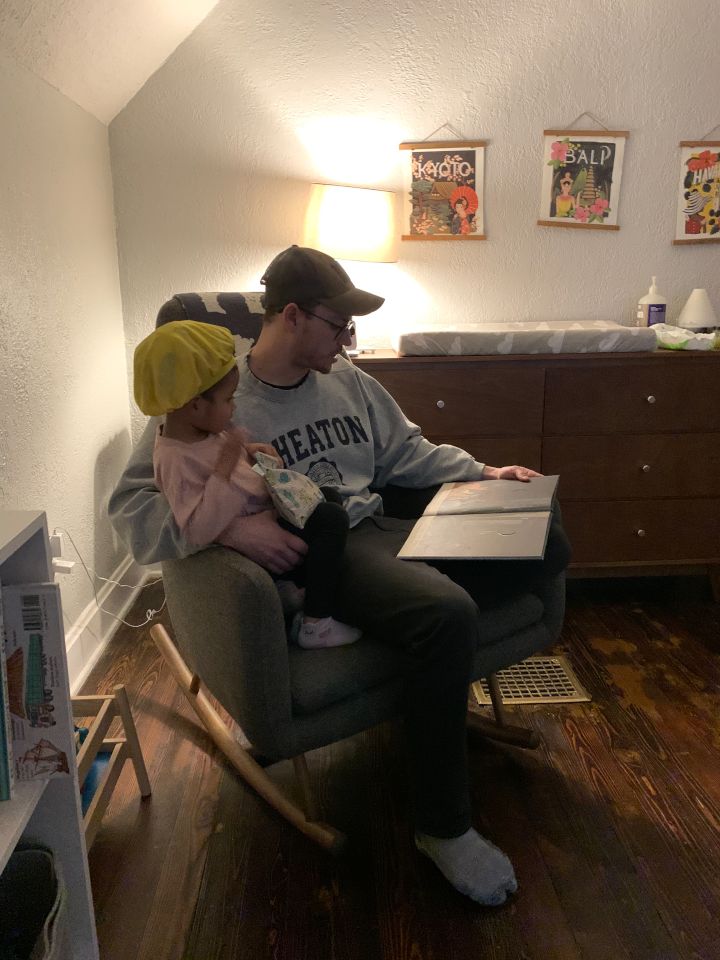 Family is something that is incredibly important to us. Nearly all of Hillary's family lives within an hour of us and we love the time we get to spend together. Levi's family, while more spread out, is incredibly caring and makes efforts to come and visit us. When they do come and visit, we enjoy playing board games together, cooking meals, and going on walks.
Hillary's family often has large gatherings around the holidays. For the fourth of July, we usually head to the Mountains and rent a large cabin. We'll plan a whole lot of activities—barbecuing, riding bikes, hiking, and large family games with everyone together.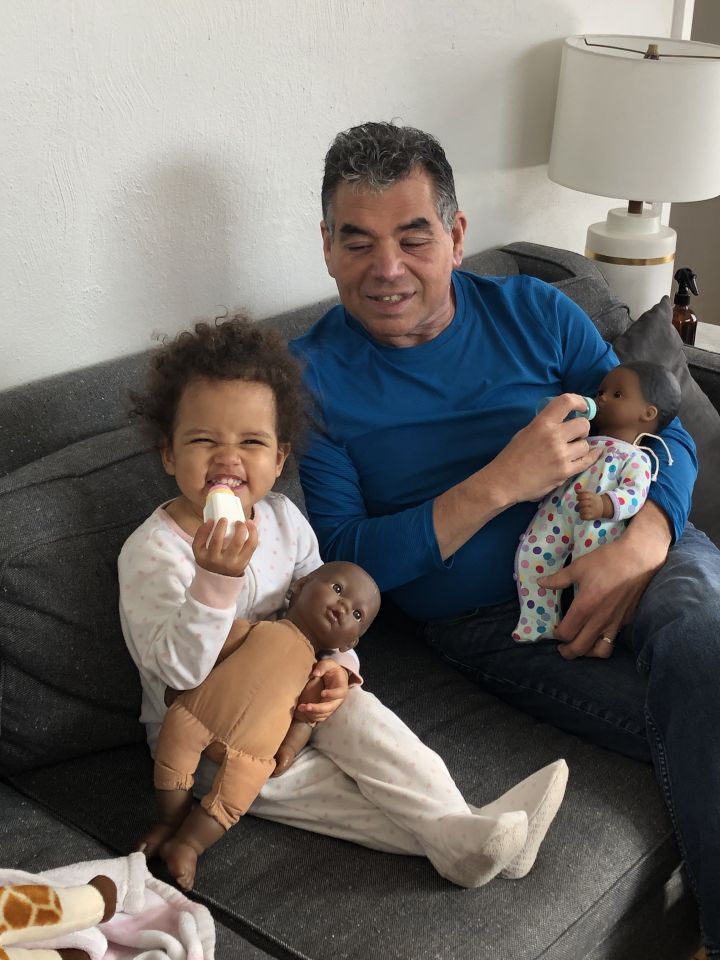 Both of us love Christmas and it's an important time for our family. To kick off the Christmas festivities, about a week prior, all the men compete to make the best ribs and BBQ sauce from scratch, with the women judging. Then, on Christmas Eve, we'll all spend the night at Hillary's parent's house and wake up and have a large breakfast together—always including homemade cinnamon rolls. Afterwards we all read the Christmas story, open gifts, and spend the day together playing games, drinking coffee, and sitting by the fireplace.
Our life centers around family—they're our closest friends and our best companions—and as our entire family grows, we look forward to forging deeper bonds and form a new legacy as a family that thrives together.
From Us to You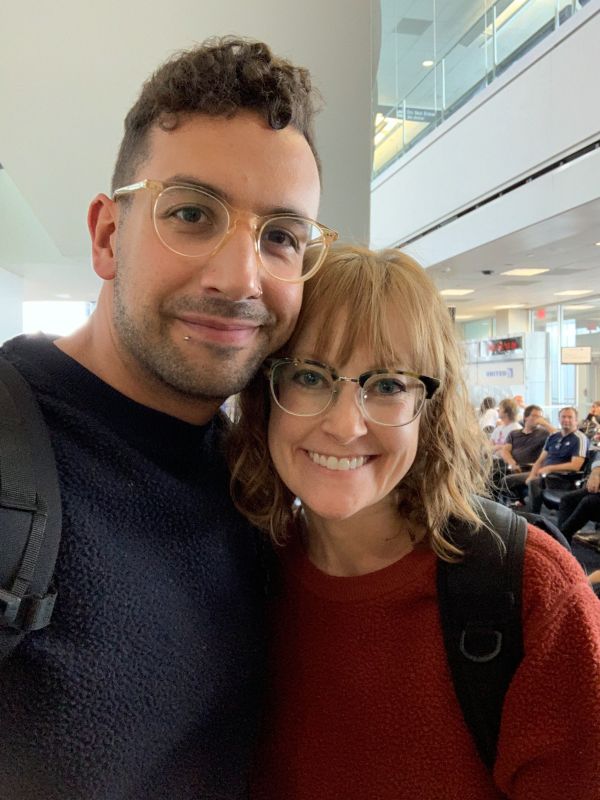 First off, thank you so much for taking the time to read through our profile and to learn more about our family. We're excited to continue to grow our family and are grateful that you'd consider us to be parents to your child.
For us, family and friends is the most important thing in our lives. We've worked incredibly hard to invest quality time and love into our family- just the three of us. As we think about our family growing, we look back on the life we have together and are so excited to be able to share that with a new little one.
Adoption for us isn't our Plan B. One of the reasons we are adopting is because we never want our children to think that they were "2nd best" or our "backup plan." From the very beginning, they have been first in our heart. We have never tried for biological children, and after our first child was adopted, we decided that adoption is how we choose to grow our family.
We want you to know that we will love your child with everything we have. We will be their biggest fans, their greatest supporters. We are going to cry when they graduate kindergarten and when they have their first heartbreak. We will be the kind of parents that find out what they are passionate about and support them in that. We will never want them to grow-up, but we'll also make a point to teach them important life lessons and skills so they can be successful, independent people. We will stay up late cuddling them when they are sick and talking them into watching one more episode of a show just to spend more time with them. We can't wait to learn what they are passionate about and become passionate about that as a whole family! We will fight for them and for them to be proud of their story and their race. We will teach and inspire them to learn and be proud of their heritage. We won't lie or pretend the world is a different place that it is. We will be honest about the pain and the hurt this world can cause...and how we can change it together.
We recognize that the decision you are facing is a huge one and one that we can never know. We want you to know that you will be so respected and loved in our home. We want to keep you informed on the life of your child, from sending letters and pictures, to chatting on phone and even visiting all together. We feel so thankful that your child will have two families. We want them to know their story and who they are and we know that you're the best person to provide that information and care for them. We will always make sure they know how loved they are from all directions but especially by you. We know that adoption is complex, and not without heartache and loss, but we as parents will honor your love, legacy, and story.
Thank you for even reading this and for even considering us to be parents to your child! We would be so honored if you chose us. We can't wait to begin this new chapter for our family. You are in our thoughts and prayers!
With love,
Levi & Hillary
Favorites
Actor
George Clooney
Chris Pratt
Actress
Elizabeth Moss
Kristen Bell
Author
Orson Scott Card
Harper Lee
Book
Ender's Game
To Kill A Mockingbird
Candy Bar
Snickers
Anything Dark Choclate
Cartoon
Digimon
Tom and Jerry
Childhood Memory
Sleepovers with friends
Spending the summer at a dude ranch with my best friends
Childhood Toy
Nerf Guns
American girl doll -Addie
Children's Book
I Want My Hat Back
Love Is
Classic Movie
Toy Story
Pride and Prejudice
Day of Week
Monday
Saturday
Dessert
Ice Cream
Ice cream
Disney Movie
Inside Out
Mulan
Dream Car
Range Rover Classic
Self-driving car
Dream Job
Current Job (Self-Employed)
Self-employeed
Dream Vacation
Road Trip across Africa
Italy and Greece
Family Activity
Walks together through the city
Hiking
Flower / Plant
Rubber Tree
Fiddle leaf fig
Form of Exercise
Climbing
Cycling and Yoga
Fruit
Blackberries
Blueberries
Game
Settlers of Catan
Rook
Holiday
Christmas
Christmas
Holiday Song
Baby Please Come Home
Silent Night
Holiday Tradition
Christmas Brunch & Christmas Morning
Yearly rib off (where the men in our family cook the ribs and the women judge)
Ice Cream
Salted Oreo
Mint chocolate chip
Junk Food
Ice Cream
French Fries
Leisure Activity
Reading & Drinking Coffee
Cooking
Magazine
Kinfolk
Anything that covers food
Memory with a Child
Taking Honor to Spain and seeing her experience the food, music, and culture through her own eyes and journey.
Camping with my eldest daughter
Memory with Spouse
Hiking in the Faroe Islands
Traveling through Europe
Movie
The Descendants
Wild Hearts Can't Be Broken
Movie Munchie
Twizzlers
Popcorn
Movie Quote
"I just wanted to say, I'm sorry I threw rocks at you earlier"
If you focus on what you left behind you will never see what lies ahead. - Ratatouille
Musical
La La Land
Seven Brides for Seven Brothers
Musical Group
Sufjan Stevens
Avett Brothers
Nursery Rhyme
Don't really know a lot of them
Not sure it's a nursery rhyme but "Twinkle Twinkle Little Star"
Olympic Event
Skiing
Figure skating
Personal Hero
MLK
Bryan Stevenson
Poet
Edgar Allen Poe
Maya Angelo
Quality about my Spouse
Graciousness
Cares deeply about people and always finds something to connect with people on
Quote
Darkness cannot drive out darkness; only light can do that. Hate cannot drive out hate; only love can do that. - MLK
Injustice anywhere is a threat to justice everywhere. - MLK
Restaurant
The Populist
Smoke (BBQ place by our house)
Sandwich
Italian
BLTA (bacon, lettuce, tomato, avocado)
Scripture
John 1
Psalms 139
Shopping Store
Huckberry
Grocery store
Song
Pittsfield by Sufjan Stevens
Rose petals
Sport to Play
Soccer
Soccer
Sport to Watch
Soccer
Olympics
Sports Star
LeBron James
Michelle Kwan
Sports Team
Chicago Cubs
Rockies
Subject in School
History
Science
Superhero
Batman
Don't have one
Thing to Cook
Ribs
Anything- I love to cook (sourdough, roast chicken, any kind of tacos)
Time of Day
Morning
Mid-morning
Tradition
Friendsgiving
Saturday morning pancakes and cuddles
TV Show
The Office
The Office
TV Show Character
Michael Scott (Steve Carell)
Leslie Knope
Type of Music
Indie/Folk
Indie
Vacation Spot
Faroe Islands
Faroe Islands
Video Game
Super Mario Party
Don't play a lot of video games but liked Sonic the Hedgehog growing up