1-800-ADOPTION
Thank you for viewing our profile
If you would like to learn more about us, please call 1-800-ADOPTION (2367846), fill out the form at the bottom of our on-line profile page, or email us at bp_information@americanadoptions.com.
To revisit our on-line profile page and view our profile video at American Adoptions, simply use your mobile phone to scan the QR code on the right. We are looking forward to hearing from you!
Joe & Jenn
Thank you for taking the time to view our profile and for considering our family to become a part of yours. We would be honored to be chosen to be your child's parents and if chosen, we promise to raise your baby in a home full of unconditional love and laughter.
About Us
Job
U.S. Navy
Physical Therapist
Education
Bachelor's Degree in Accounting
Doctor of Physical Therapy
Relationship
Legally Married
Adoption in Our Lives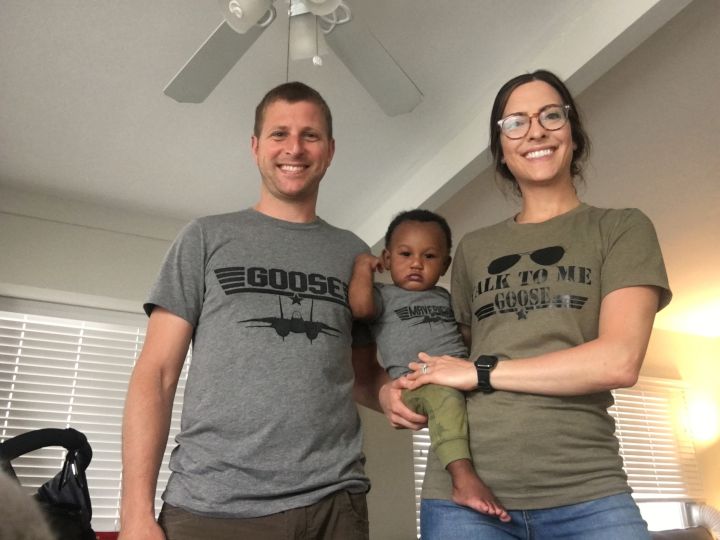 Adoption has already touched our lives in the most wonderful way — our son, Mason, joined our family two years ago through adoption. Not only are we thankful for our son, but we are also thankful for his birth parents, who are now very much a part of our family, too.
Before adopting our son, we had some apprehension about what an open adoption might look like. We now realize, that it was just the fear of the unknown. We didn't know what type of birth family would pick us and what their expectations would be as we raise their child. Now that we have our son and we are living it, we are so thankful that our son's birth parents are in our life. The five of us have become this wonderfully unique and loving family. We Facetime every holiday, we email and text pictures and videos almost daily, and we have become genuine friends. During our last cross country move, we stopped in their city so we could spend time together and build memories of the five of us together. And it was truly amazing to see the three of them spend quality time together and to smile and laugh and just be happy. Our relationship has blossomed into something so much better than we ever dreamed possible and our son will know and experience first hand, that he has four parents who would do anything for him.
We recognize that not every birth family will want this kind of openness and we will respect whatever you decide is right for you. But just know that we are open to making our family even more unique, with more love than we ever dreamed possible for you and your child.
Our Leisure Time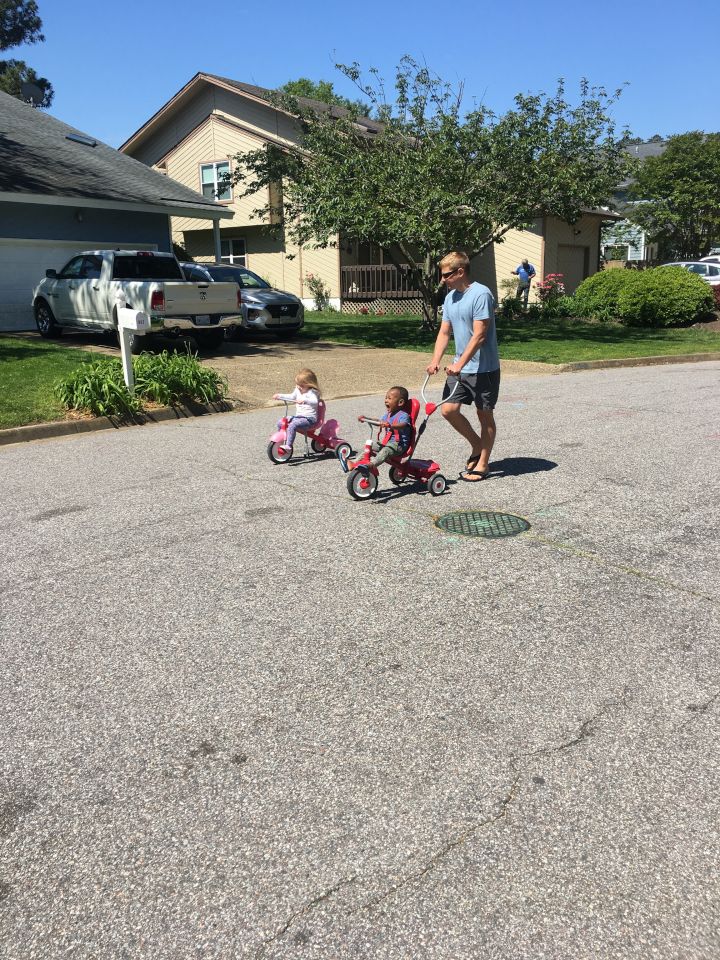 We are outgoing, active, social, and love to have fun! During the week, we're usually at home making the driveway into a piece of art with sidewalk chalk, building forts out of couch cushions to make snack time more fun, snuggling up on the couch under a blanket watching Daniel Tiger, or playing with our water table outside with our neighbors and their children.
On the weekends we love spending time at the parks and playgrounds, going to the aquarium or zoo, and going on family bike rides on one of the many trails we have in our town.
Almost every single day, Jenn takes Mason on a long run in the jogging stroller or Joe takes him on a long bike ride in his trailer. He loves to be out and about and we love spending that time together with him.
Whatever we are doing, we are happy to be doing it together as a family. Whether it's big milestones or small mundane daily tasks, we treasure it all and can't wait to share it with another child.
Cultural Diversity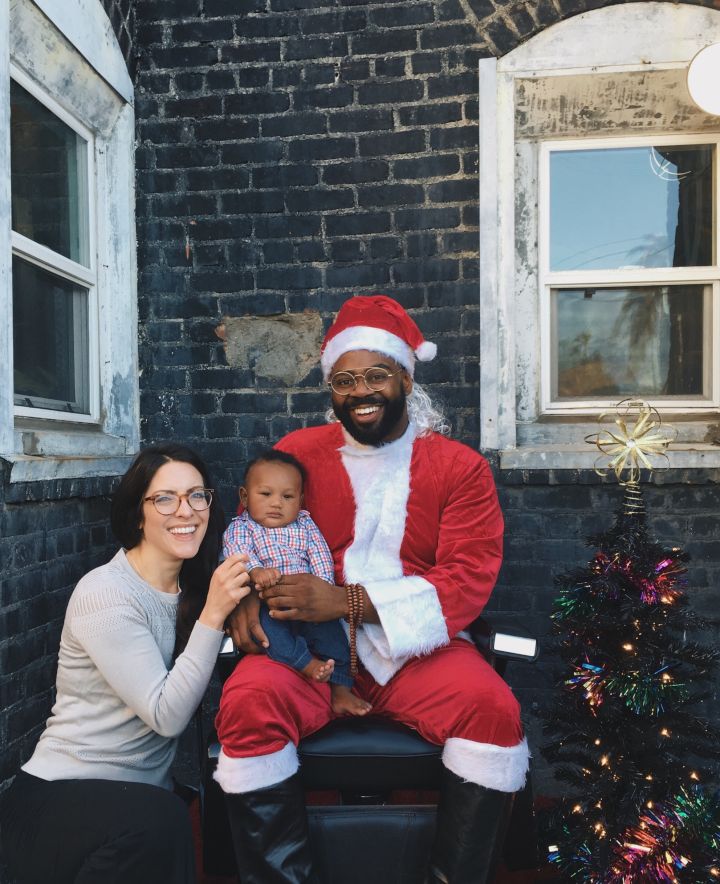 We've been fortunate to travel and live all over the world. These experiences have led to friendships with people holding perspectives, backgrounds, and experiences different from our own. We value these friendships because diversity fosters kindness, empathy, and compassion for others and makes us all better people. These friendships have also helped us better understand experiences we've never had to face, making us more empathetic parents; empathy that we will pass to our children.
We're not afraid to engage in difficult conversations when someone has said or done something racist, inappropriate, or offensive. We believe it is important to limit access or potentially end relationships that could negatively impact our child's emotional, mental or physical well-being.
We also work hard to ensure that whiteness isn't the default in our home. Since having our son, we moved to a more diverse neighborhood so that he has racial mirrors in his everyday life. He attends a Spanish immersion daycare where a majority of the students are BIPOC. We have books and artwork that feature BIPOC characters. We watch TV shows that center Black voices and we shop Black-owned businesses when possible. We are not infallible and will spend the rest of our lives unlearning white supremacy and learning to be antiracist. But we promise to raise your child to have a strong and positive racial/cultural identity that allows them to choose their own path. We will love and honor them, all ways, always.
Photos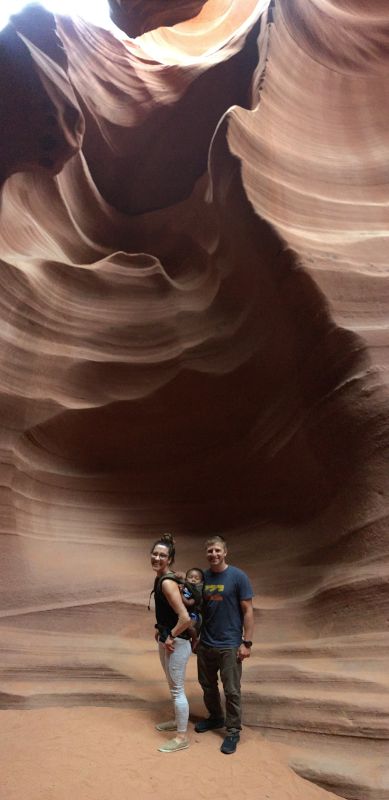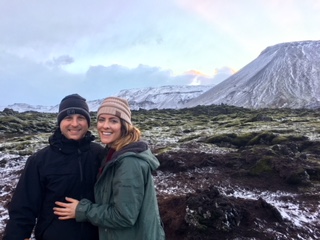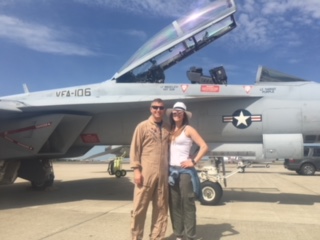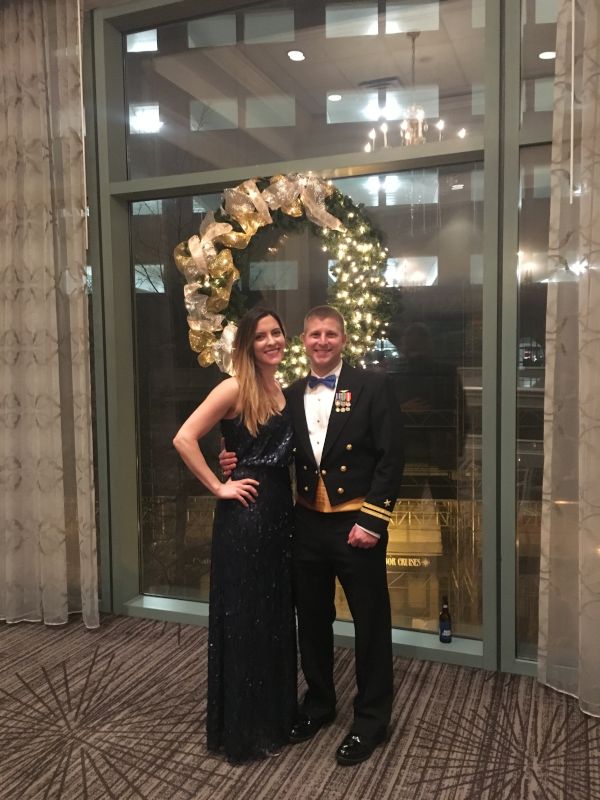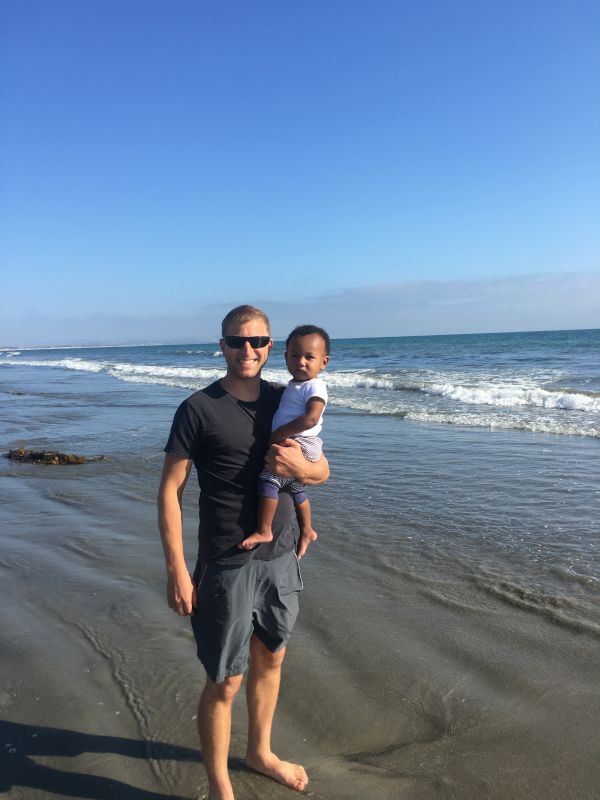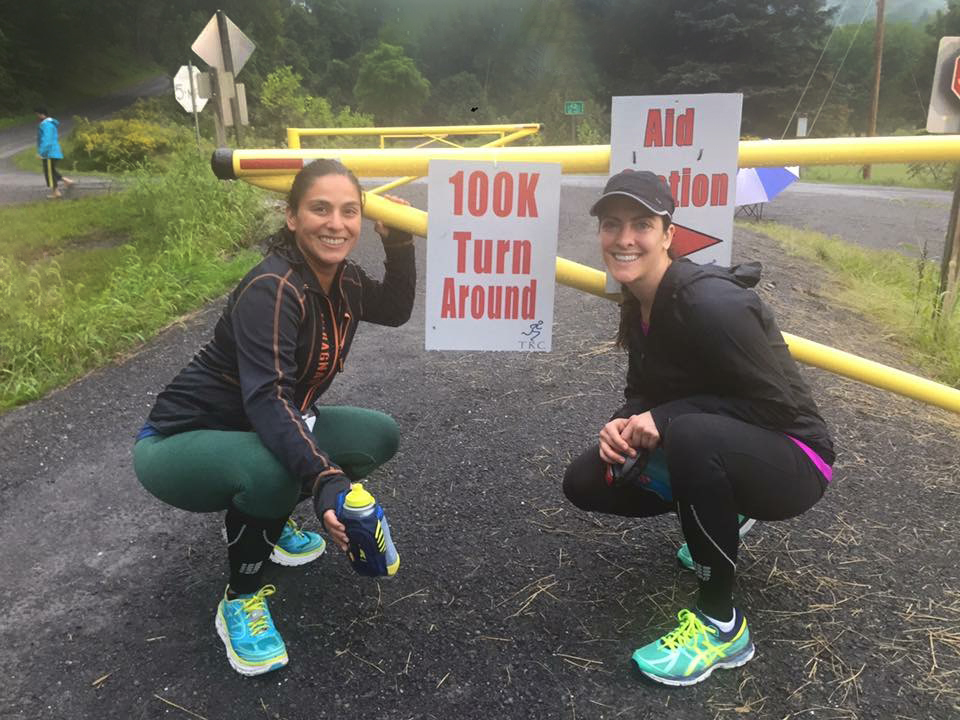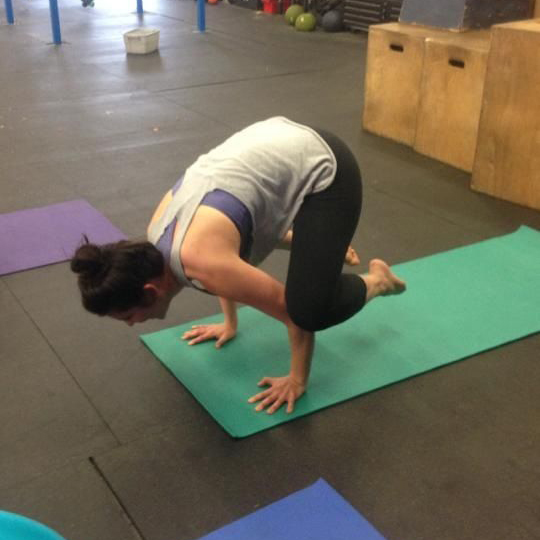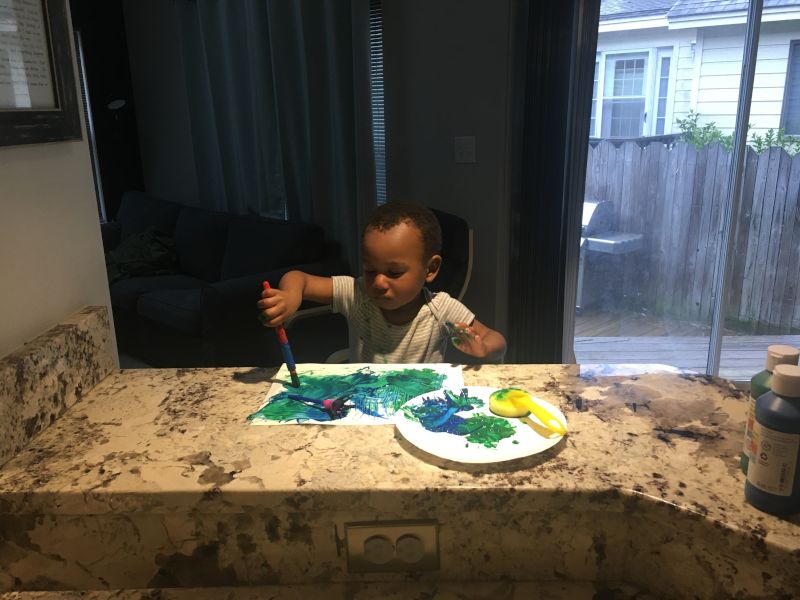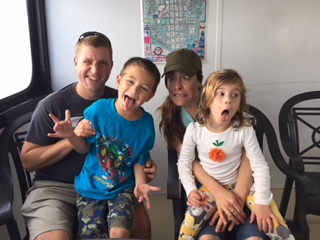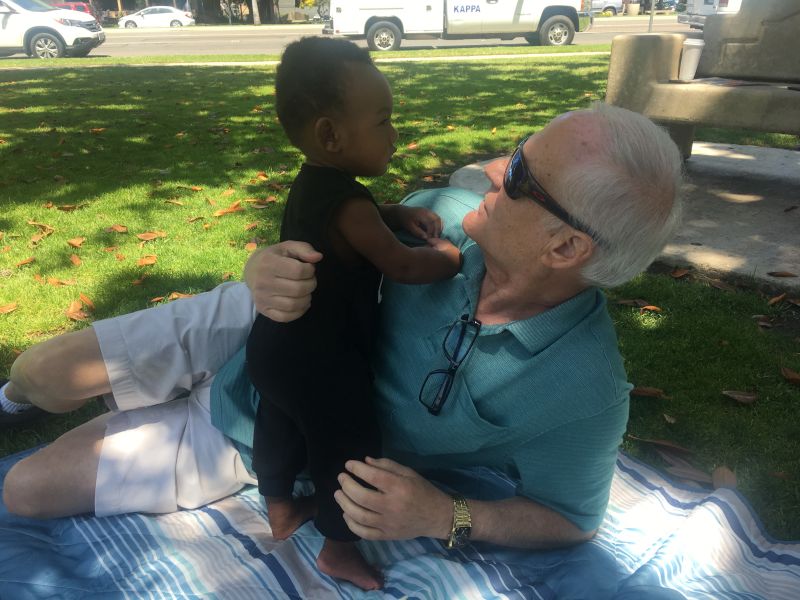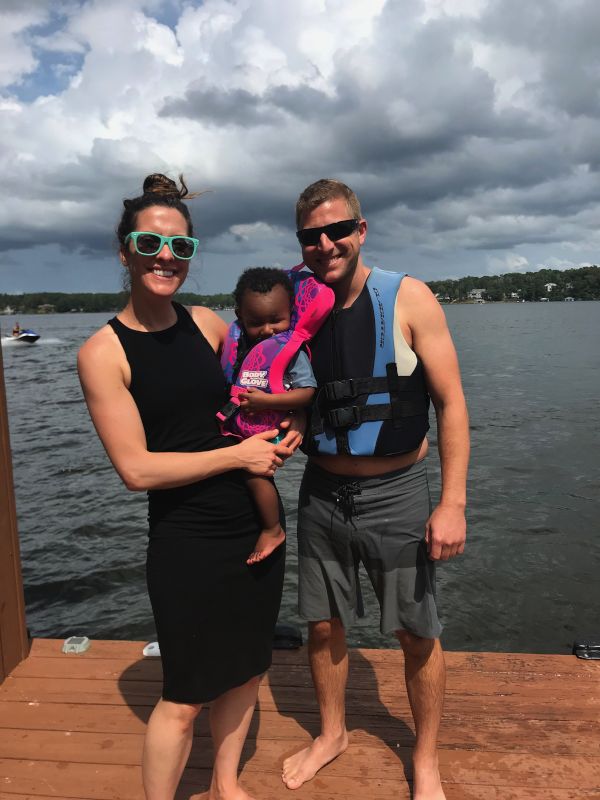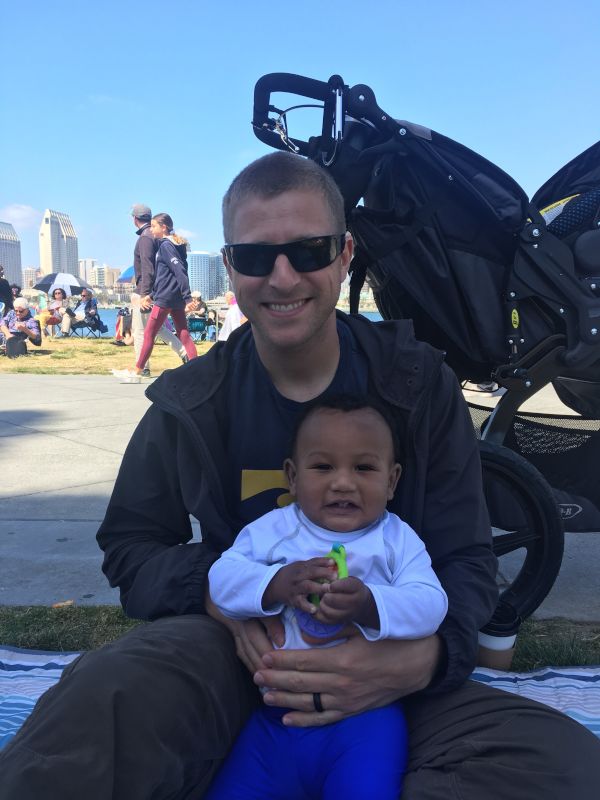 ×
1 / 12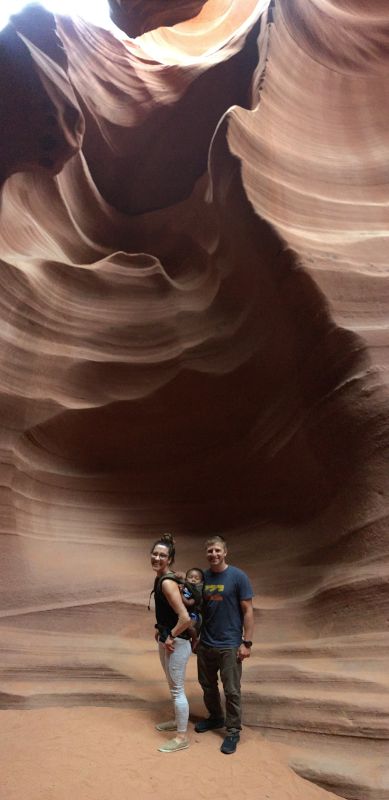 2 / 12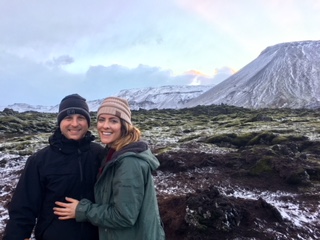 3 / 12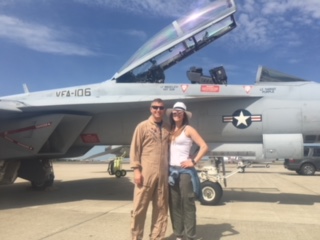 4 / 12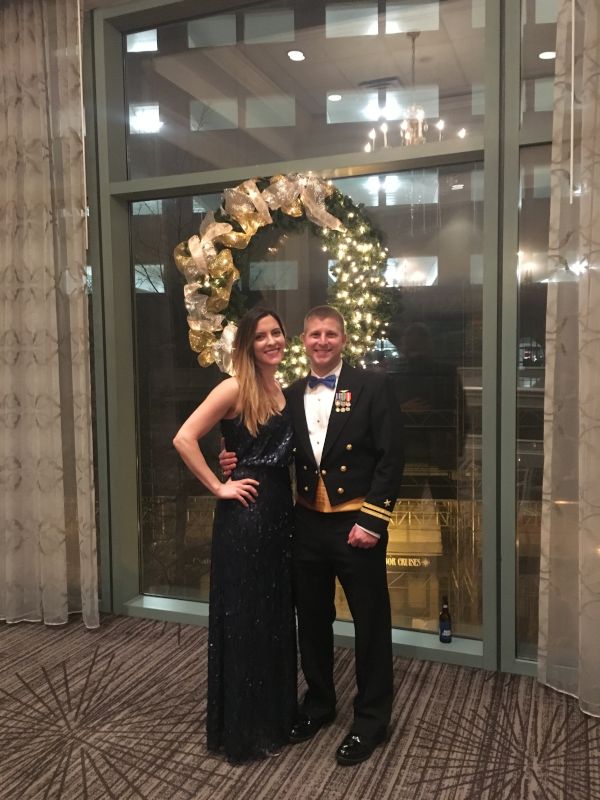 5 / 12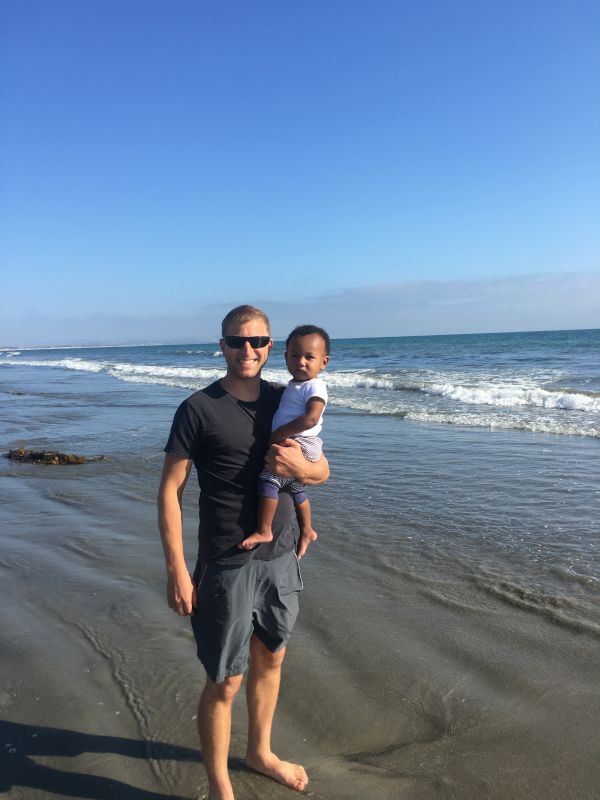 6 / 12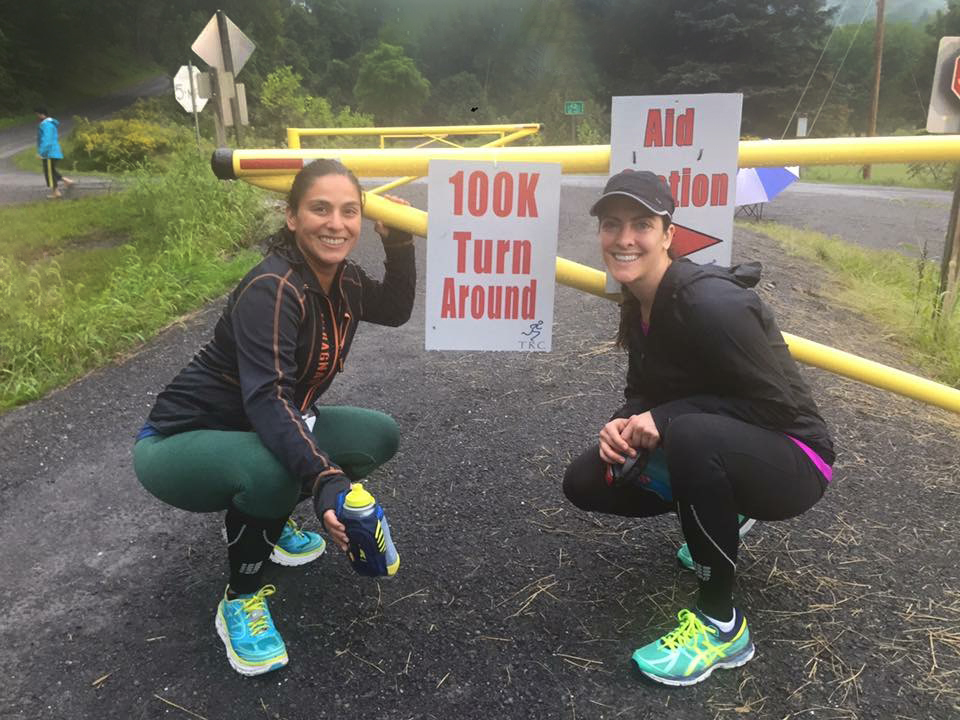 7 / 12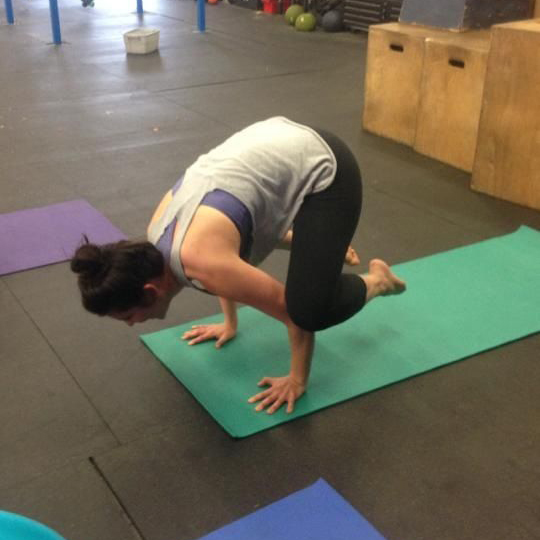 8 / 12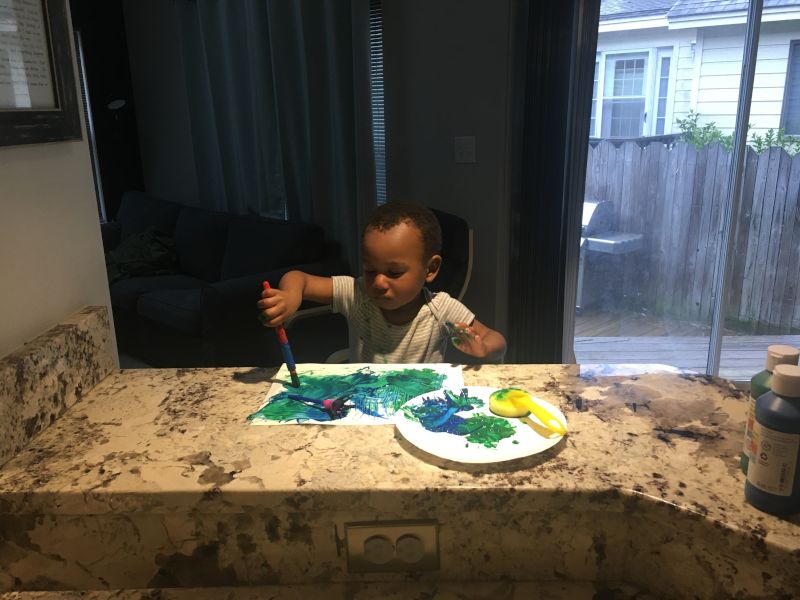 9 / 12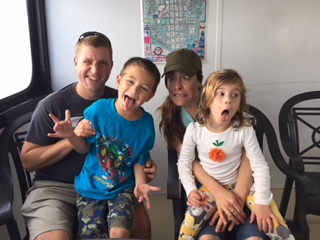 10 / 12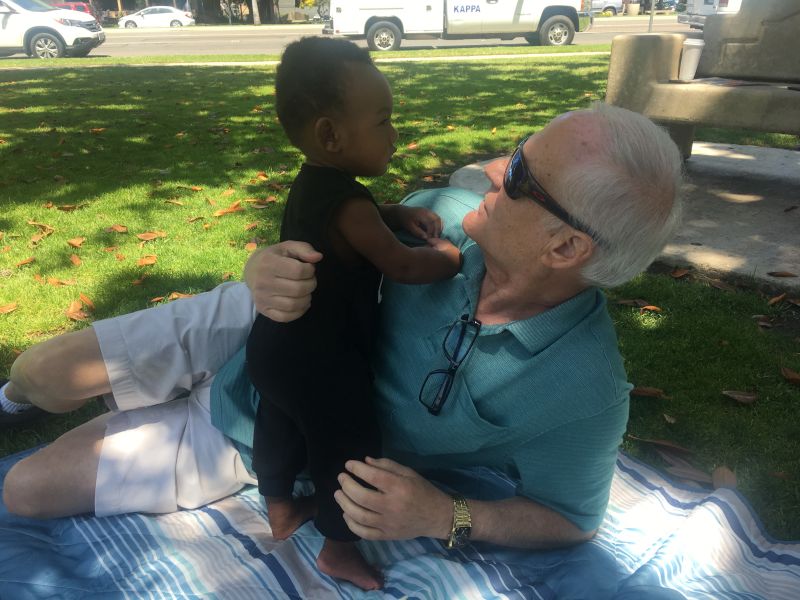 11 / 12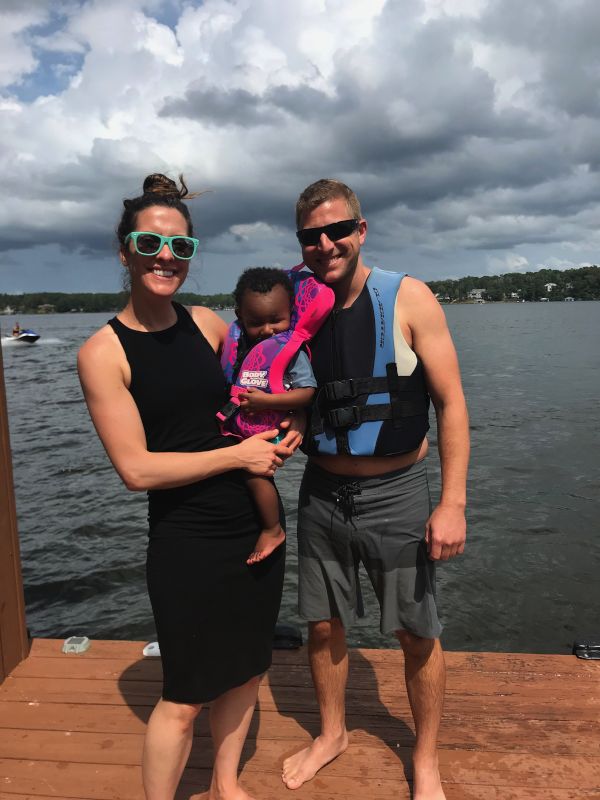 12 / 12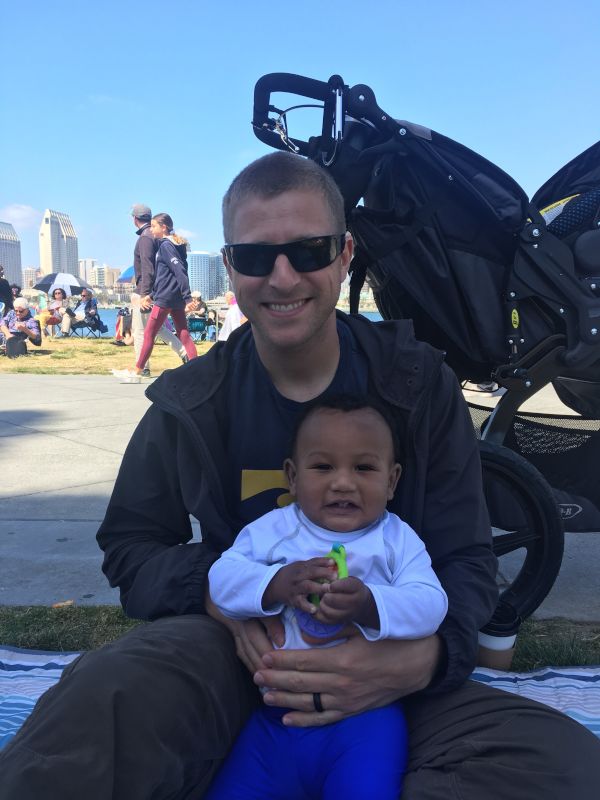 ❮
❯
Our House and Neighborhood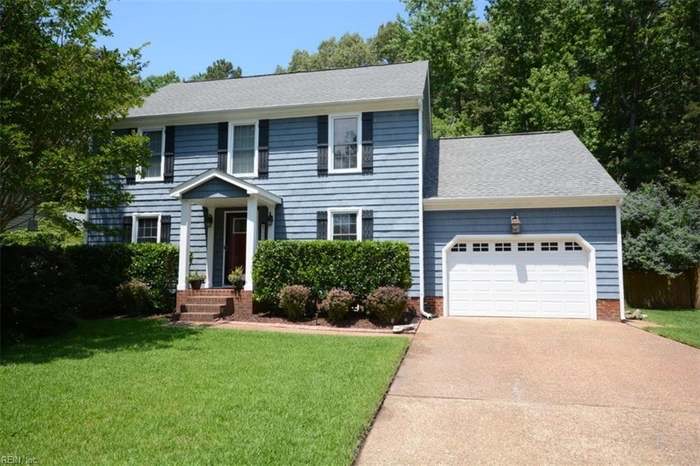 We live in a beach town in southeastern Virginia in our newly purchased home. Our home has an amazing backyard, full of space for our son to run and play, with a hammock, a fire pit for roasting marshmallows, and a soon to be purchased swing set. We have a large family room with a playroom right off of it, a fireplace, and a spacious eat-in kitchen. Most importantly, we have a home full of giggles, love, and memories that will last a lifetime.
Our neighborhood is incredibly family-friendly with lots of young couples with small children. There are multiple playgrounds, community centers, libraries, schools, water parks, and a boardwalk with playgrounds directly on the beach. We have direct access to a bike path that extends for miles, which we love to use for family bike rides and for running with our jogging stroller while our son shouts "go!"
Being near a city, we're lucky to also have nearby museums, zoos, aquariums, restaurants, farmers markets, monthly festivals, and people from all over the world. We also live just a short drive away from numerous hiking trails, national parks, lakes, and mountains. Your child will be able to play outdoors and participate in different sports, music, and art. They'll be able to hike, surf, and camp in national parks. Adventure awaits and we're so excited to have another child to share it with!
Our Extended Families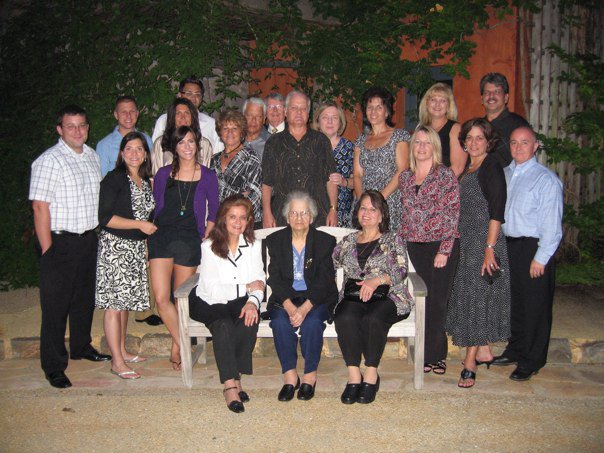 We have an incredibly loving and supportive family who is eagerly awaiting another addition. A child welcomed into our family will be loved by five grandparents, five aunts and uncles, four young cousins, and an extended family too large to count. Most of our family lives several hours away from us while we're stationed in Virginia but we get together as often as we can. When we are together, we love to cook big meals, ride bikes, play board games, and just sit around the kitchen table talking and laughing. As a military family we aren't always able to live near family, however, we make the most of it. We have frequent Facetime dates, visit on holidays, and stay in touch on a regular basis through various forms of technology.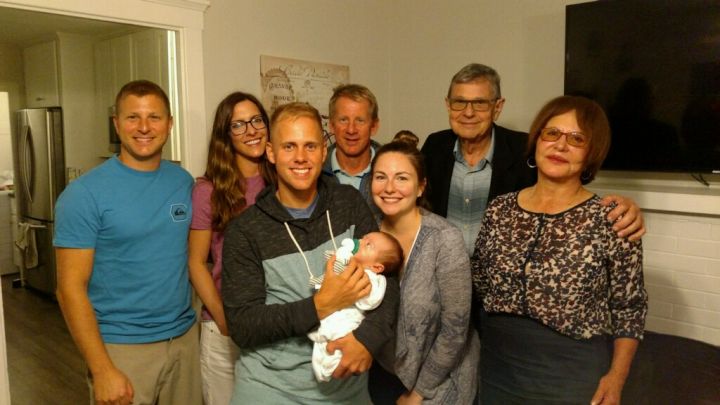 We also have an amazing group of friends that have become our family away from home. It consists of several other military families, all with children ranging from newborns to six year olds. We celebrate birthdays, holidays, and general milestones together. They're the most supportive group of people who truly feel like family, helping us through all the highs and lows that life has to offer.
Our friends and family are all so supportive of our adoption plan. They can't wait to be a part of this child's life and look forward to spoiling them with lots of love, hugs, and kisses!
From Us to You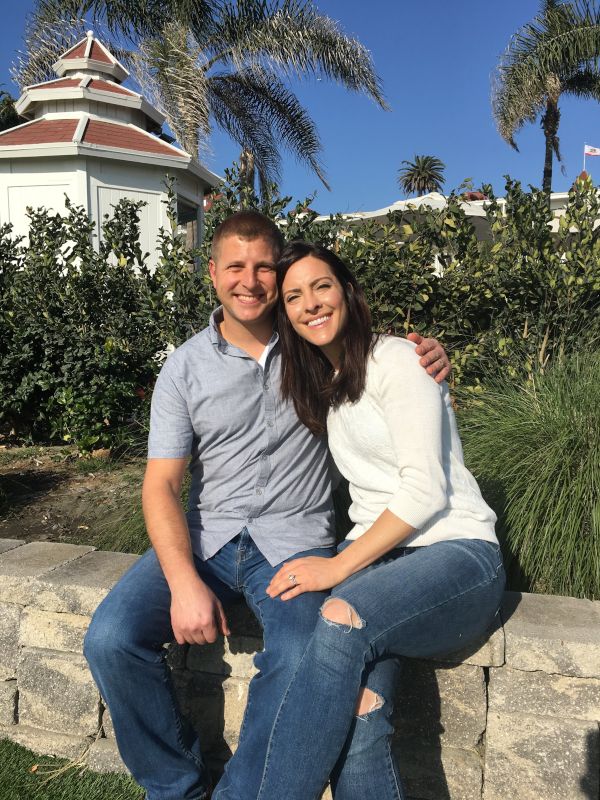 As we sit here writing this letter, we are overwhelmed with emotions. The road to building our family has been a long journey for us, with no shortage of unexpected bumps. While we know how it feels to be on this side of the adoption process, we cannot imagine the emotion and energy it takes to be on yours. As you move forward with deciding what's best for you and your child, we hope that you'll consider making us a part of your plan.
Our story began in 2004, when we met at our summer job lifeguarding in New Jersey. We dated for several years and were married in 2010 in a small ceremony with 30 of our favorite people on the beach. Over the last 16 years, our love for one another has deepened and we've learned that we can count on each other no matter what life presents. We've experienced cross-country moves, deployments, family health scares and infertility, and through it all we've embraced these challenges as an unwavering team. Having been together for so long means we know how to comfort each other, how to solve problems together, and most importantly, how to make each other laugh in difficult times. We have the unconditional love and commitment necessary to give a child a stable and warm home to grow up in.
In 2018, we welcomed our son, Mason, into our family. Being his parents has given us more love and joy than we ever thought imaginable. He is the light of our lives and quite possibly the sweetest human we've ever met. We cannot wait to watch him teach your child how to snuggle up under the blanket to watch Daniel Tiger, how to swing a golf club, how to help set the table for dinner time, how we don't touch the fireplace because it's hot, and how to sneak the good snacks out of the pantry when Mama isn't paying attention. We know that he will make the best big brother and will shower your child with so much love.
Although much of our family profile has a serious tone, we are generally very silly, fun-loving people. We play pranks on each other, make sarcastic jokes, and have entire conversations using only movie quotes. We leave notes for each other on the fridge to have a great day. We lose track of time watching episodes of Brooklyn Nine Nine while snuggling our dogs on the couch. We book last minute vacations and take spontaneous road trips without any sort of plan other than to have fun. We try our best to make the most of what life has to offer and hope to pass this zest for life onto our children.
We can't wait to bring another child into our home and into our hearts. We can't wait to paint their face on Halloween and take them trick-or-treating. We can't wait to listen to them learn to play a musical instrument and then watch them nail their recital solo. We can't wait to watch them decorate a Christmas tree for the very first time and leave out cookies for Santa and his reindeer. Most importantly, we can't wait for the day-to-day routine of being responsible for a tiny human. We can't wait to pack school lunches, eat family dinners, and read bedtime stories. We can't wait for carpools to soccer practice and ballet lessons and to review homework assignments. We can't wait to create a home for a child that fosters a curiosity for the world, a passion for learning, and a zest for life.
If you decide to pursue adoption and you decide to choose us, we are open to sharing your child's growth and experiences through photos, letters, emails, and visits. We will always be open and honest with your child regarding their adoption and their family heritage. We will make sure your child knows they are loved beyond words and we will always speak fondly and respectfully of the selfless gift you've given our family. We are eager to get to know you and welcome your continued investment in your child's life.
With love,
Joe & Jenn
Favorites
Actor
Chris Pratt
Dax Shepherd
Actress
Mila Kunis
Lauren Graham
Book
Atlas Shrugged
The Devil in the White City: Murder, Magic, and Madness at the Fair That Changed America by Erik Larson
Candy Bar
Butterfinger
Reese's Peanut Butter Cups
Cartoon
Rick and Morty
Bob's Burgers
Childhood Memory
Playing pick-up football
Eating pancakes at a diner with my whole family after my dance recitals every year
Childhood Toy
Power Wheels Jeep
Children's Book
Goodnight moon
Be Kind by Pat Zietlow Miller
Day of Week
Friday
Saturday
Dessert
Ice cream
Cookie Dough
Disney Movie
The Lion King
Aladdin
Dream Car
Tesla Model S
Minivan with a vacuum in it
Dream Job
Boat captain / fishing guide
Senator
Dream Vacation
Lake Tahoe
Bali
Family Activity
Biking
Riding bikes
Flower / Plant
Sunflower
Sunflower
Form of Exercise
Swimming
Running
Holiday
Christmas
Halloween
Holiday Song
Merry Christmas Baby
Merry Christmas, Happy Holidays by *NSync
Holiday Tradition
Dressing up for Halloween
Ice Cream
Banana chocolate
Peanut butter chocolate
Leisure Activity
Reading
Watching tv
Memory with a Child
Every time he smiles and says Dada
The first time I held my son
Memory with Spouse
Getting married on the beach
Our entire wedding day
Movie
Cop Out
Step Brothers
Movie Munchie
Popcorn
Milk duds
Movie Quote
Did we just become best friends?
Musical
The Book of Mormon
Hamilton
Nursery Rhyme
You are my sunshine
Olympic Event
Swimming events
Quality about my Spouse
Her sense of adventure
His sense of humor
Quote
A child born to another woman calls me mom. The depth of the tragedy and the magnitude of the privilege are not lost on me.
Restaurant
Cafe Gratitude in San Diego
Song
Depends on my mood or activity
Sport to Play
Volleyball
Softball
Sport to Watch
Soccer
Basketball
Sports Star
Derek Jeter
Scottie Pippen
Sports Team
NY Yankees
Penn State Football
Subject in School
Social Studies
Organic Chemistry
Thing to Cook
Chicken thighs
Cookie dough
Time of Day
Evening
Early morning before anyone else is awake
Tradition
Looking for a Christmas tree
Cake for breakfast on my birthday
TV Show
Psych
Gilmore Girls
TV Show Character
Shawn Spencer
Neal Caffrey from White Collar
Vacation Spot
Caribbean
Caribbean
Video Game
Goldeneye
Sonic the Hedgehog