1-800-ADOPTION
Thank you for viewing our profile
If you would like to learn more about us, please call 1-800-ADOPTION (2367846), fill out the form at the bottom of our on-line profile page, or email us at bp_information@americanadoptions.com.
To revisit our on-line profile page and view our profile video at American Adoptions, simply use your mobile phone to scan the QR code on the right. We are looking forward to hearing from you!
Alex & Nicole
We have always known that we want to be parents and we feel so humbled that you are even looking at our adoption profile. We are here with open hearts that are ready to love and cherish our future child and you as our child's birth mother. Thank you for taking a peek into our daily life. We hope that you find that we are a good fit for you and your baby.
About Us
Job
Teacher and Entrepreneur
Teacher
Education
Bachelor's Degree in Elementary Education
Bachelor's Degree in Elementary Education
Relationship
Legally Married
Discussing Adoption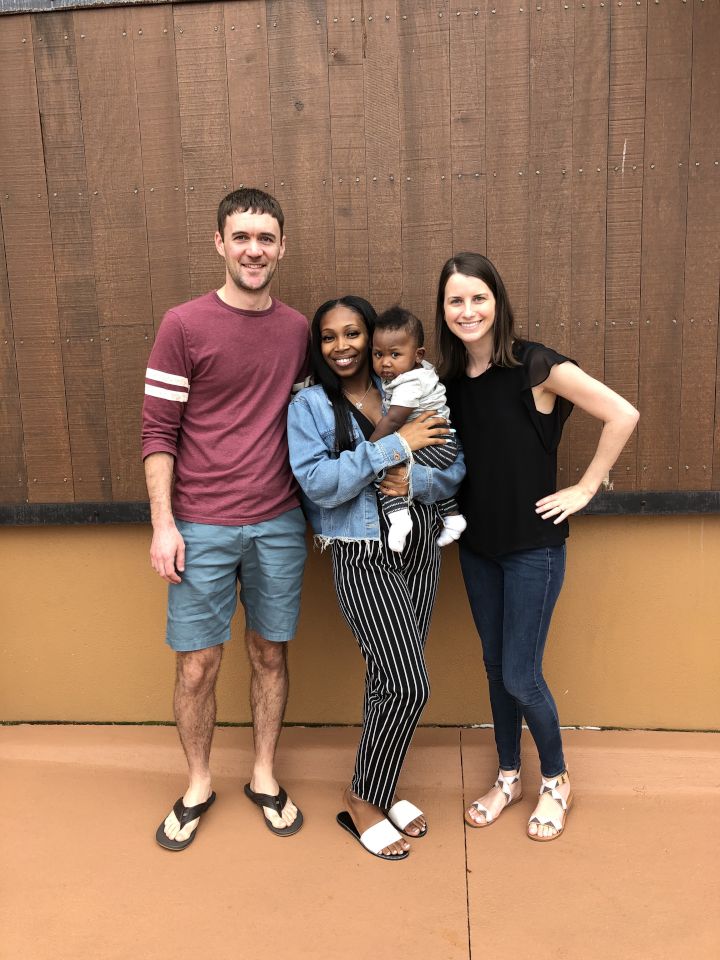 It is very important to us that adoption is an open and honest discussion in our home. We feel that our child's adoption story is something that they should know from as early on in their lives as possible. Our son, Finn, is currently about 18 months old and we discuss adoption and his birth family with him frequently. We have an open adoption with Finn's birth mother who lives in Florida. We have visited her twice since Finn was born and we Facetime with her every few months. Finn knows that she is his birth mother and we have pictures of all of us together in his room. As a toddler, he doesn't fully understand what this means yet. However, we creating an environment in which adoption and his birth family will be a comfortable topic of conversation in our home. We know that there may be periods of time when our children have tough questions about their adoption stories. We are prepared to help our children process these questions and help them to know who they are and where they came from.
Our Leisure Time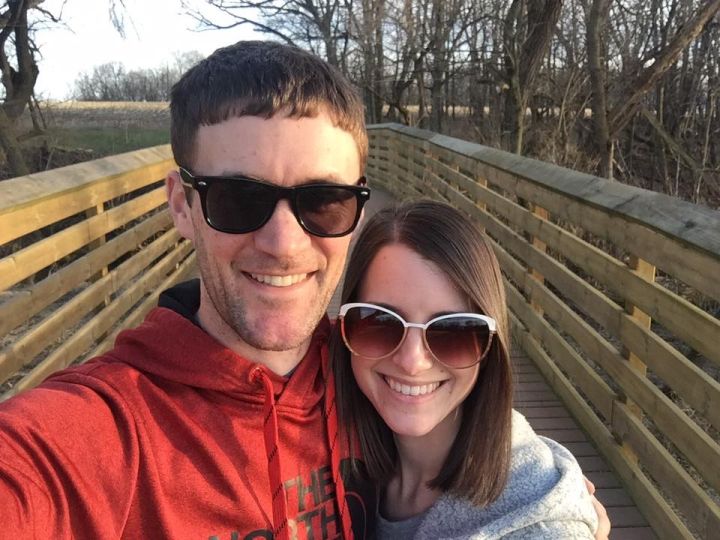 During our free time, we love to spend time together and with our family. Our neighborhood has the most amazing walking trails with boardwalks along a peaceful river. We are always finding new places to explore and be outside in our community. After our son, Finn, joined our family in April of 2018, we have found a lot of family friendly places to explore! There are many state parks within an hour of our home and we love to go hiking or spend a day at the beach in the summer.
When we are at home, we love to experiment with cooking new recipes (especially things that our toddler will eat), binge watch a series on Netflix, or just relax in our living room and play with our son. We also love to read as a family. We have read to Finn every day since he was just a few months old. We love it when he goes over to his bookshelf, picks a book, and crawls up on our laps to read. Alex and Nicole are also avid readers. A few years ago, Nicole's dad made us a "little library" box for our front yard. We love to go out and see which books our neighbors have added to the shared box. It is such a great way for us to share our love of reading and connect with people in our neighborhood.
Our Adventures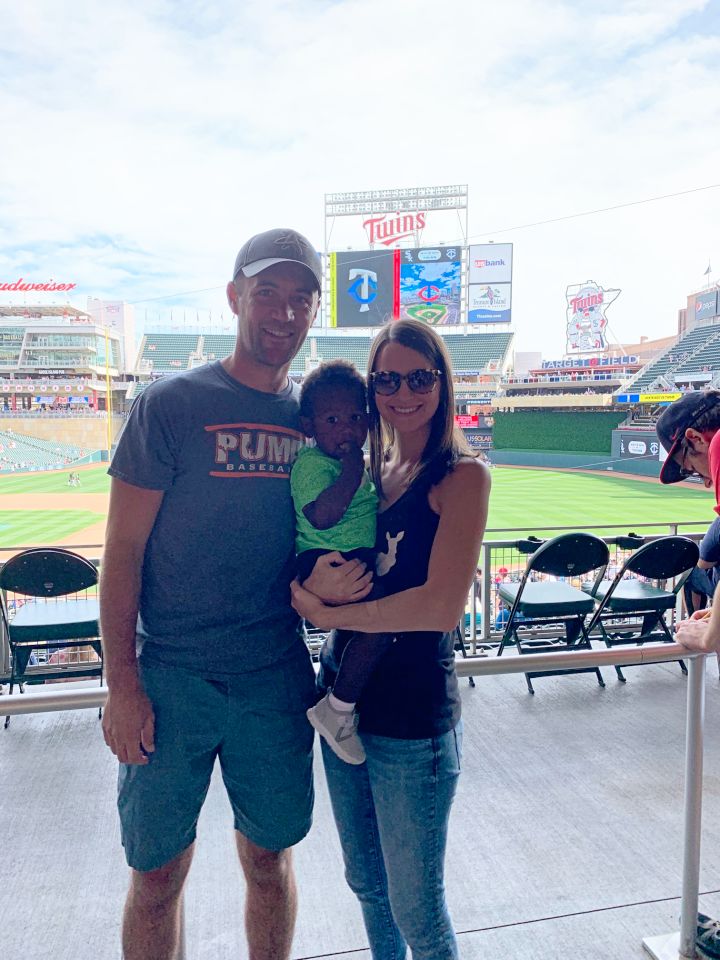 As a family, we have a goal of visiting all of the 30 Major League Baseball Stadiums in the United States. As a couple, we attended games at 10 out of the 30 stadiums in the past few years. We enjoy trying new foods and exploring the different stadiums! Last summer, our son, Finn, joined us on his first baseball stadium visit at the Minnesota Twins stadium! We take a picture at every stadium and it is fun to see how we change from year to year. It will also be fun to see our kids grow up in those photos!
One of our favorite parts of this adventure is not necessarily the stadium itself, but the opportunity to visit and explore different cities! Each stadium is in a unique location and we love trying new things! We always visit fun restaurants, museums, beaches, and now, we are always looking for kid-friendly fun for our son and our future child!
Photos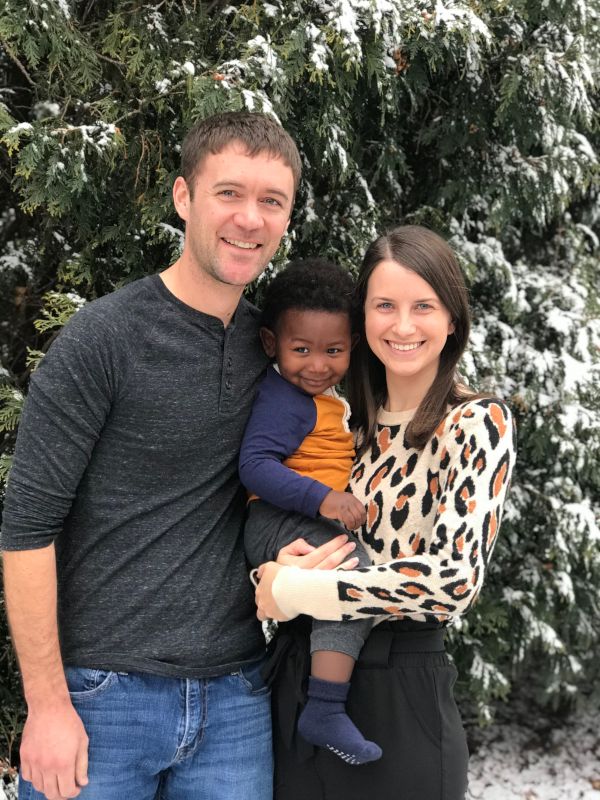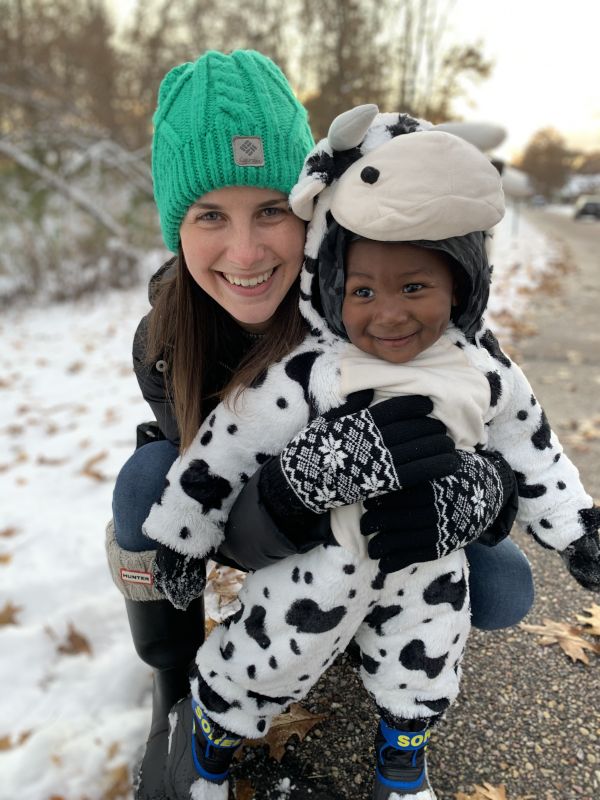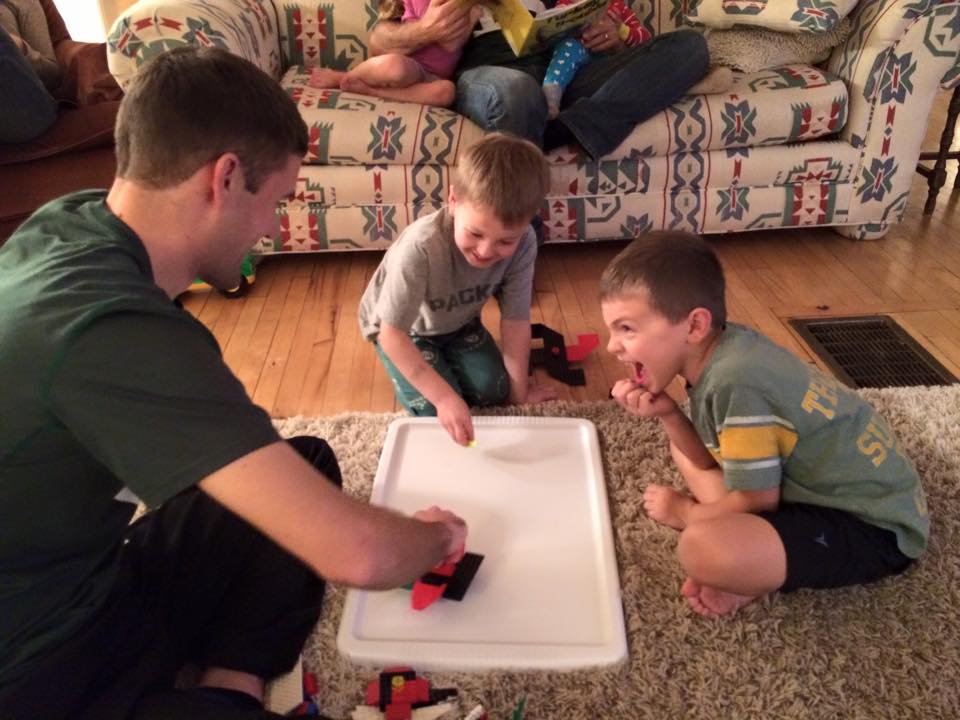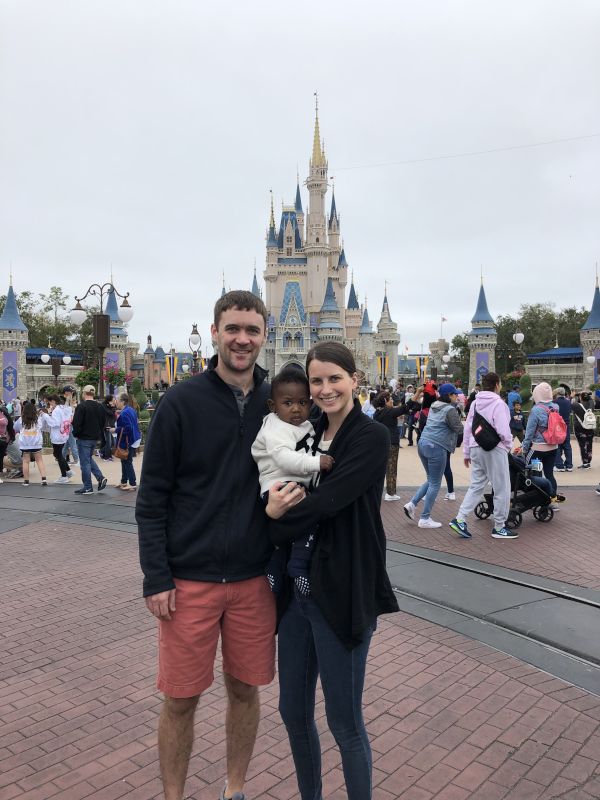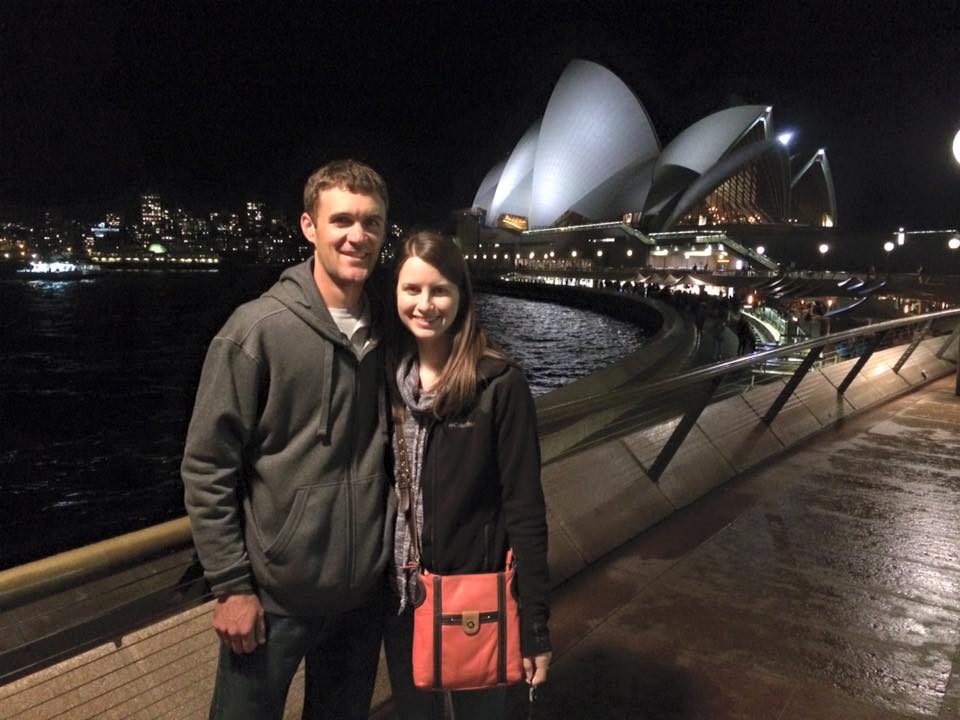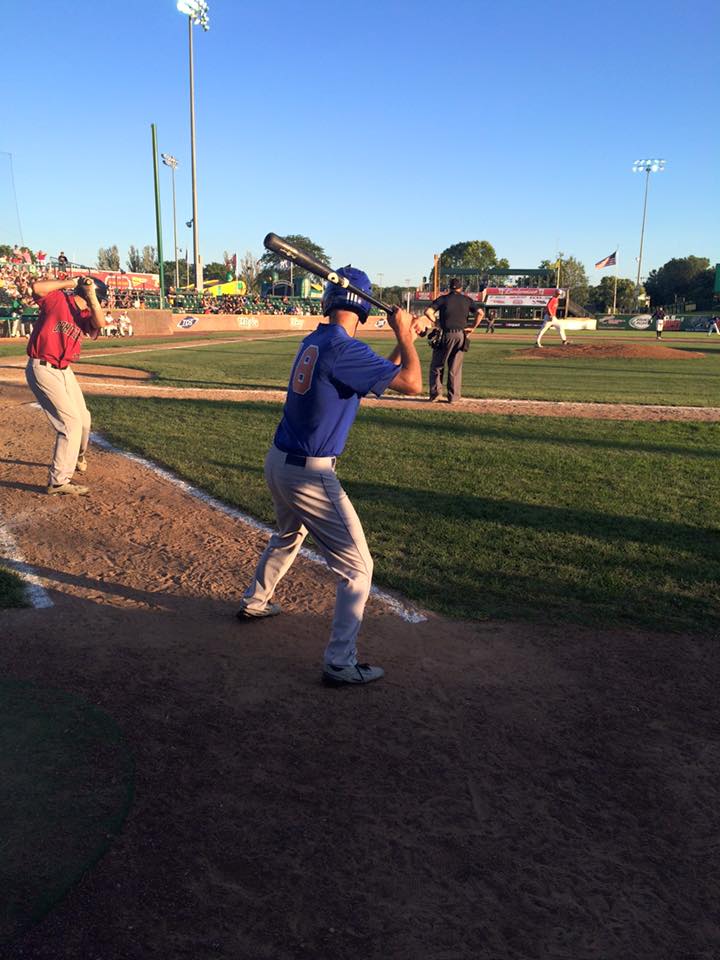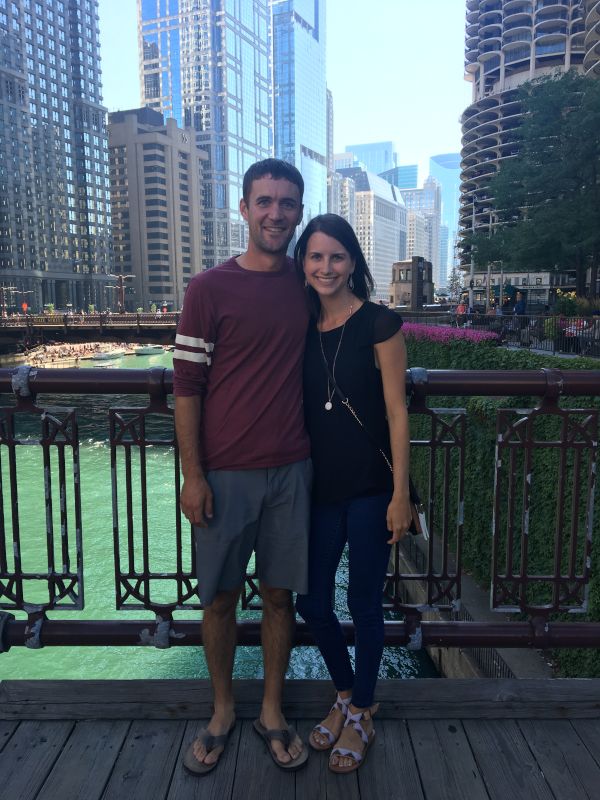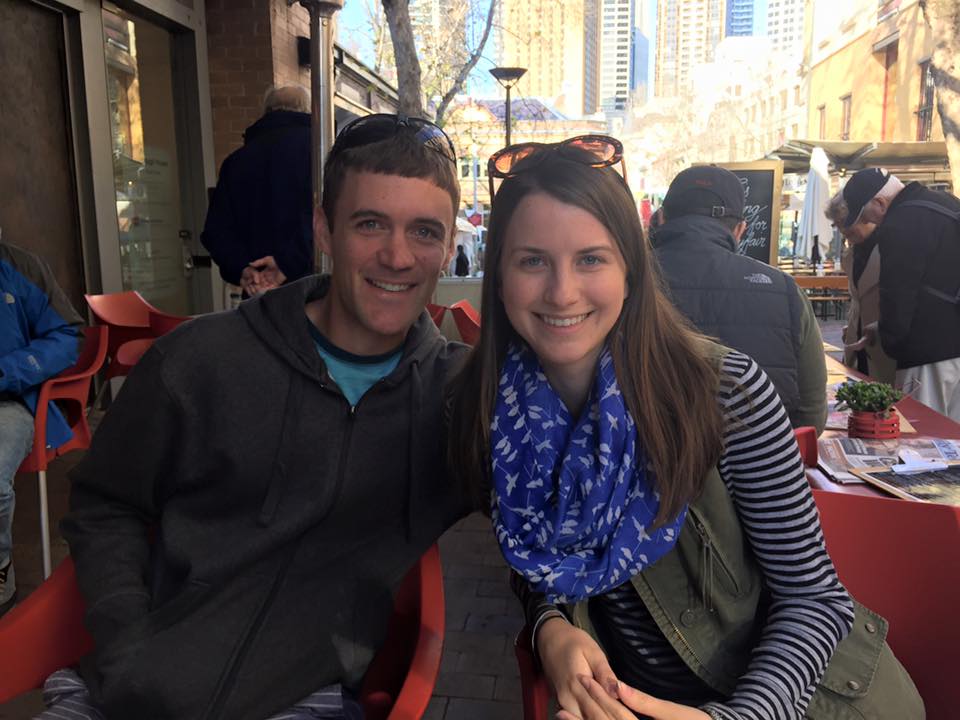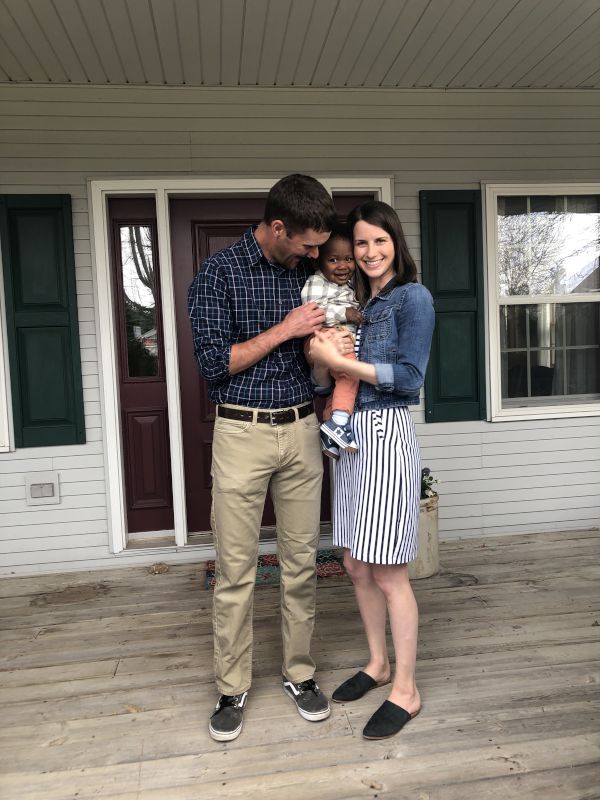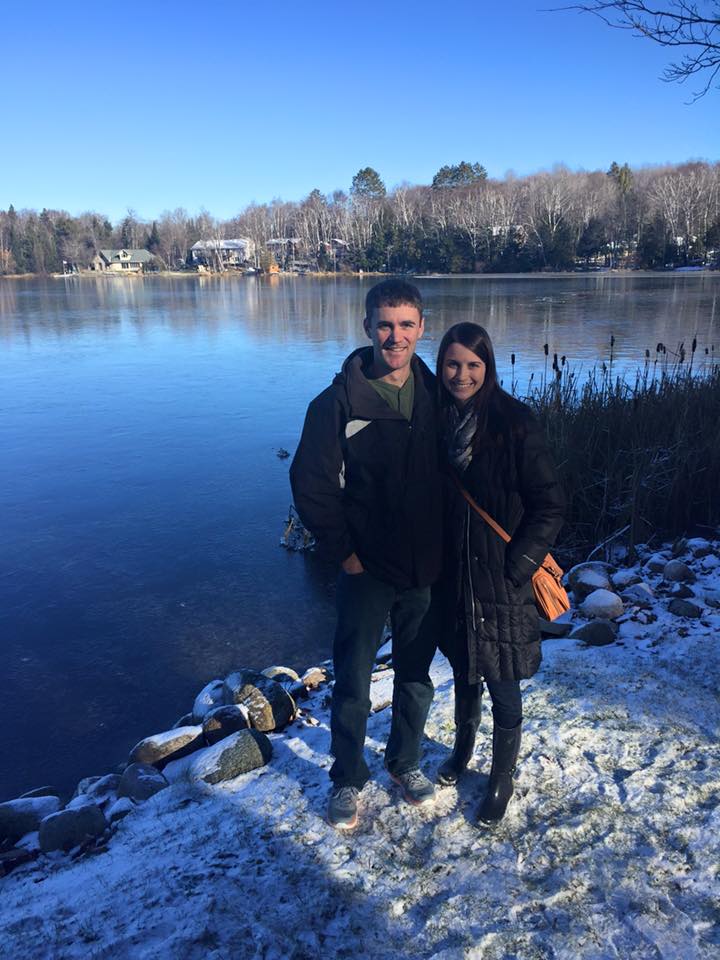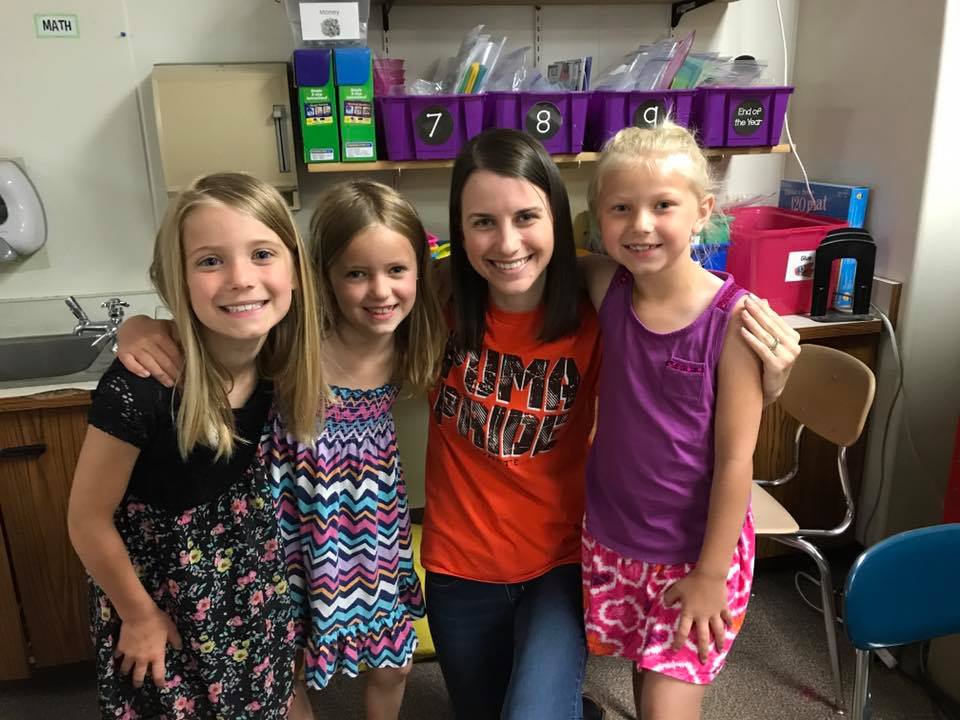 ×
1 / 12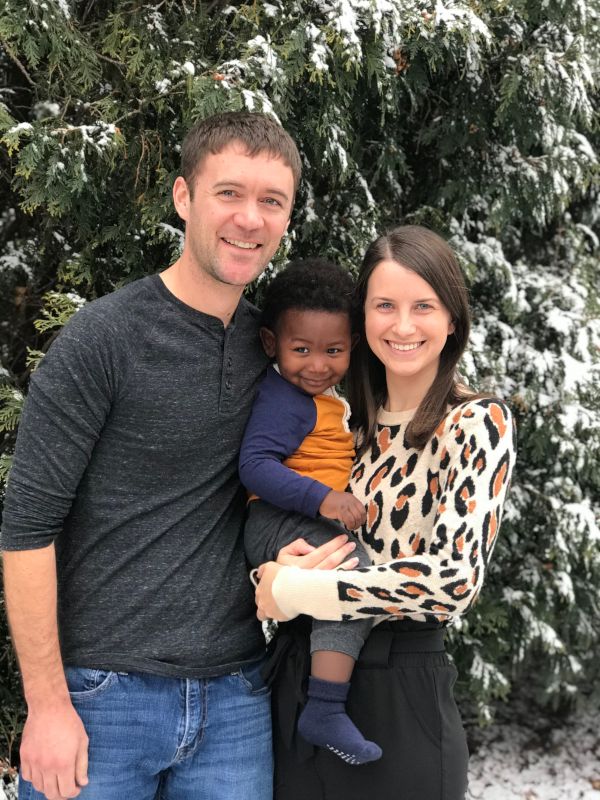 2 / 12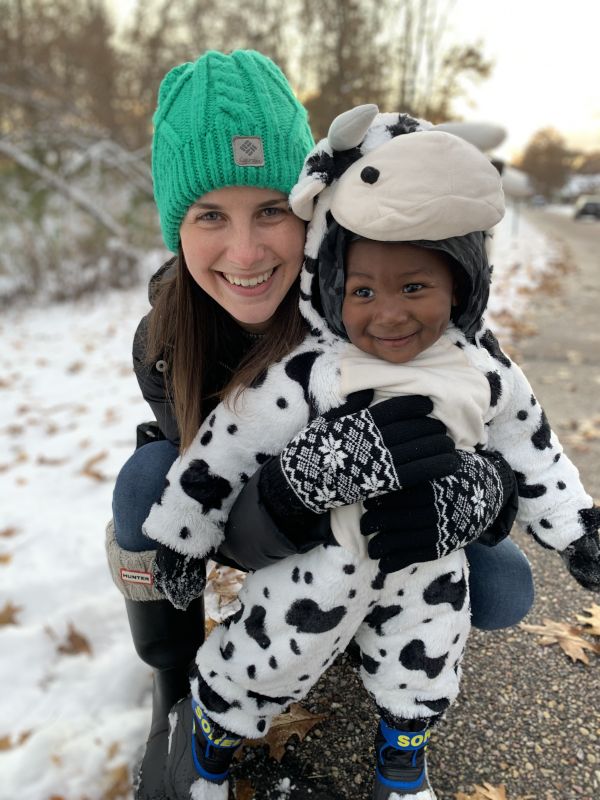 3 / 12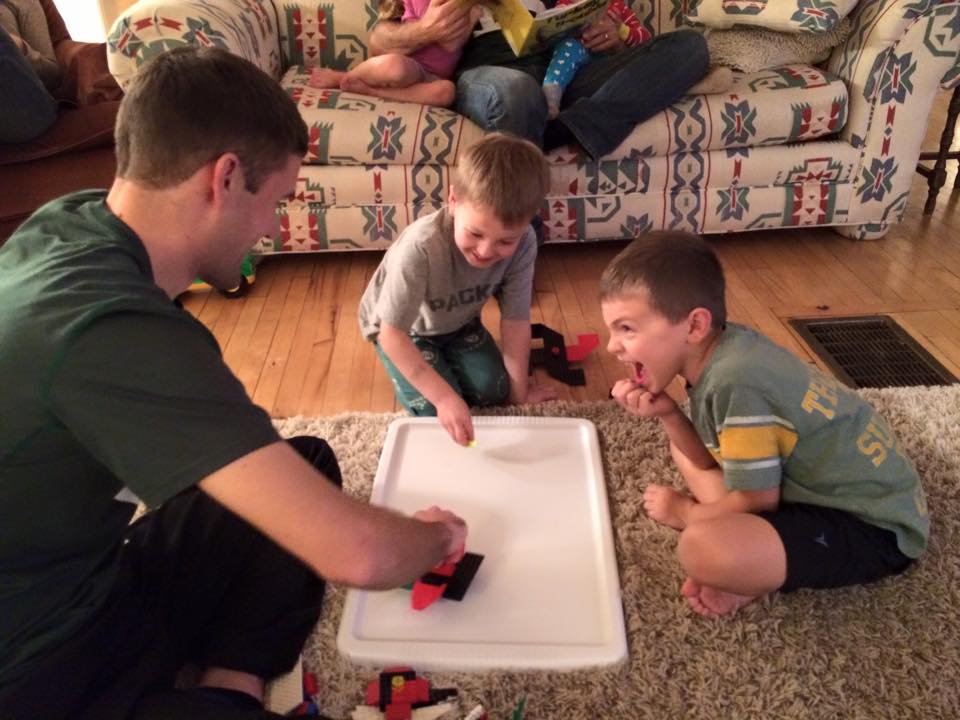 4 / 12
5 / 12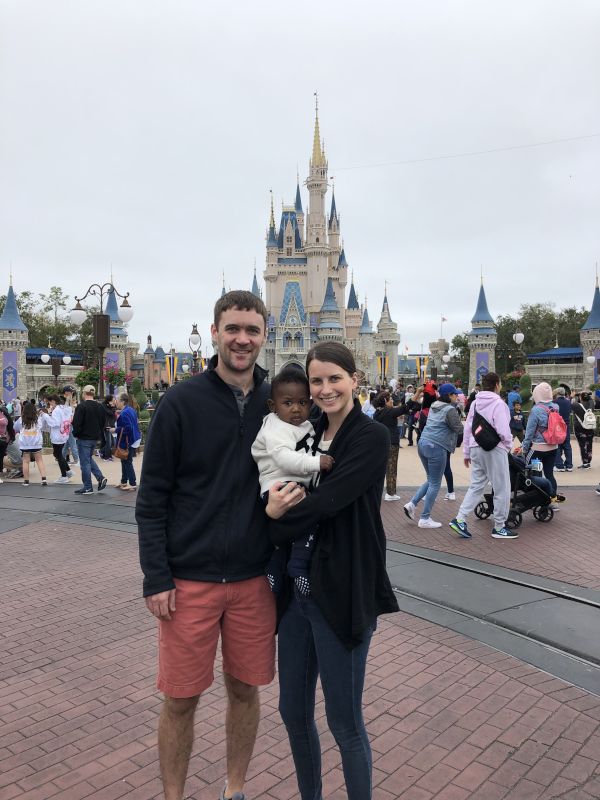 6 / 12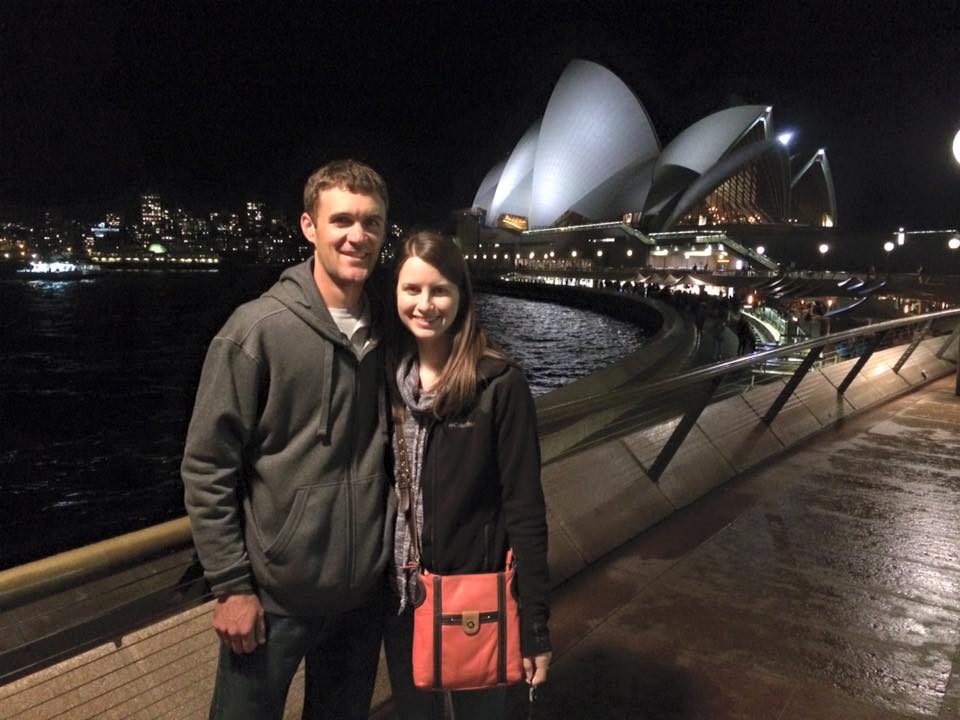 7 / 12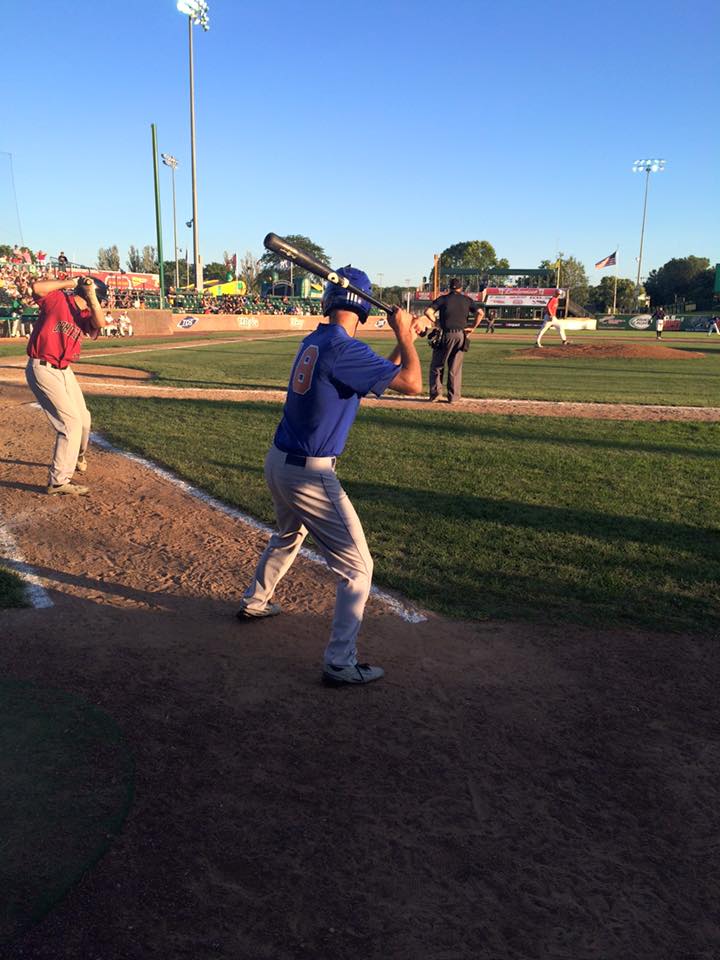 8 / 12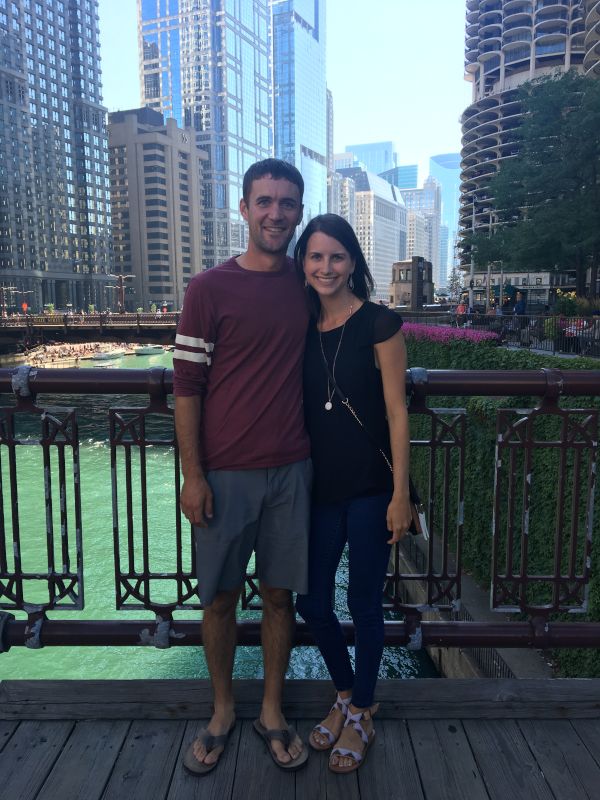 9 / 12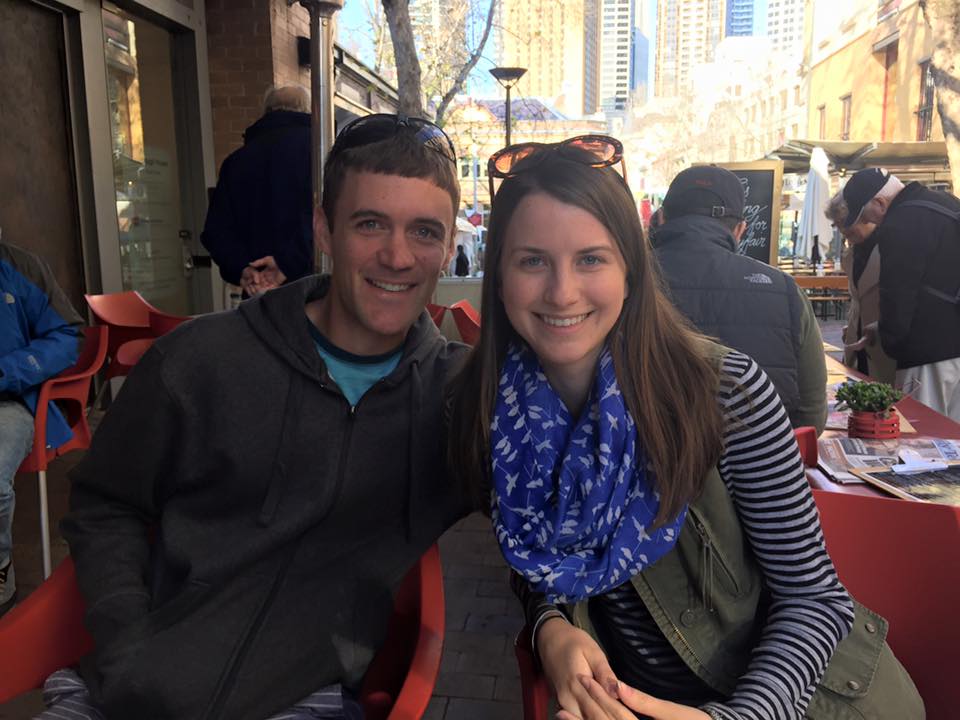 10 / 12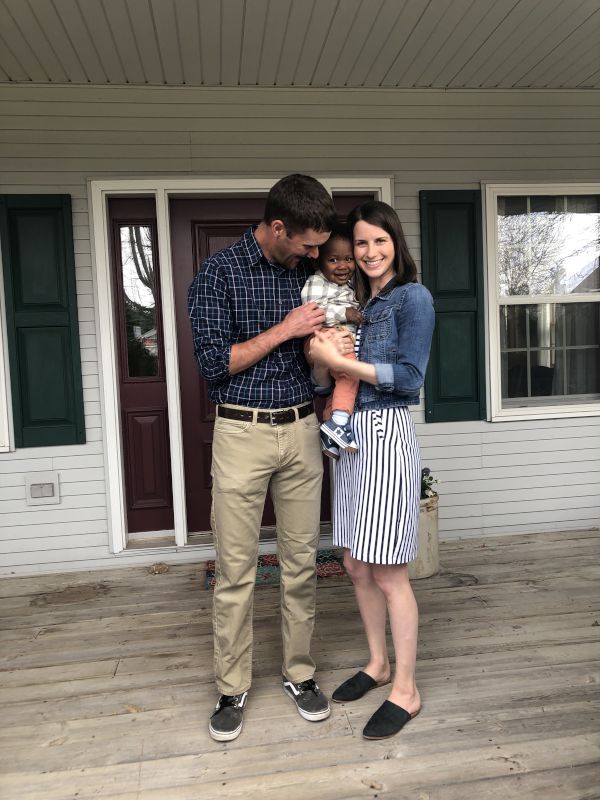 11 / 12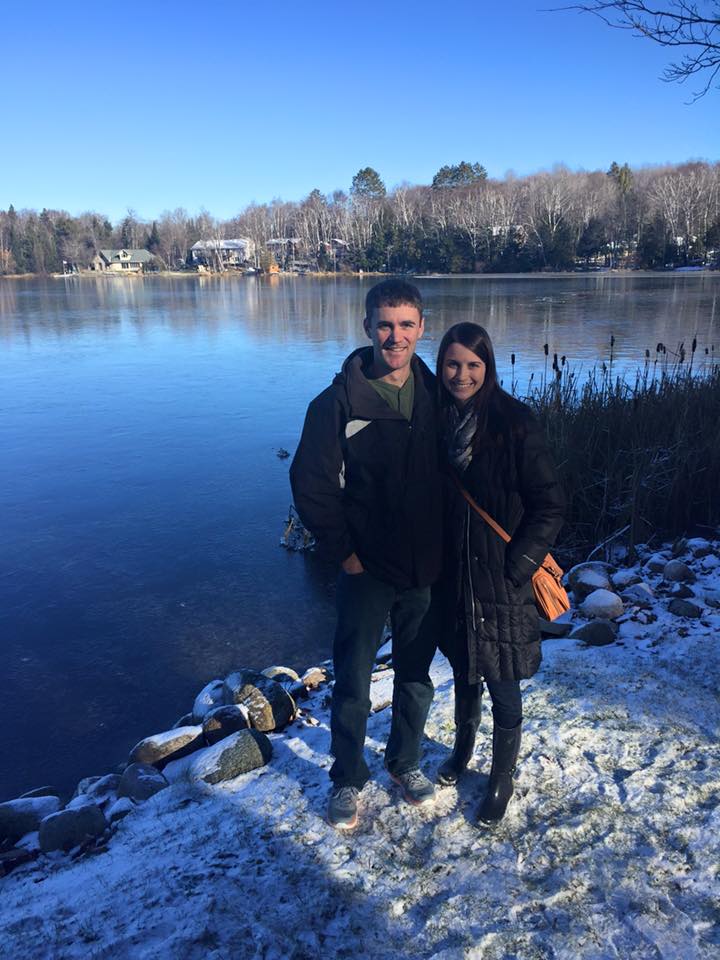 12 / 12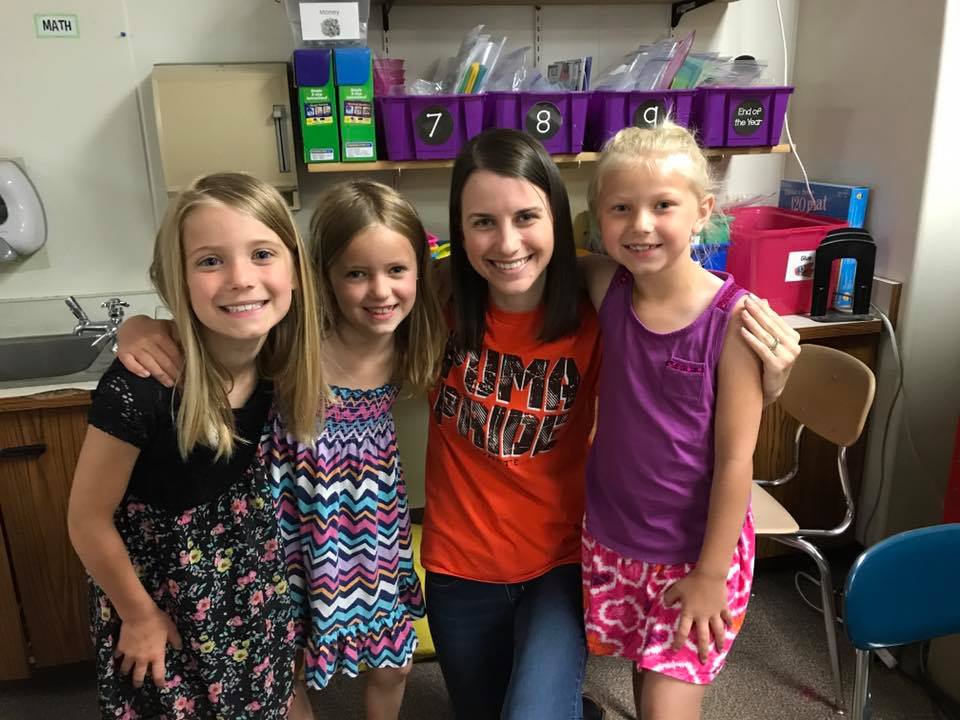 ❮
❯
Our House and Neighborhood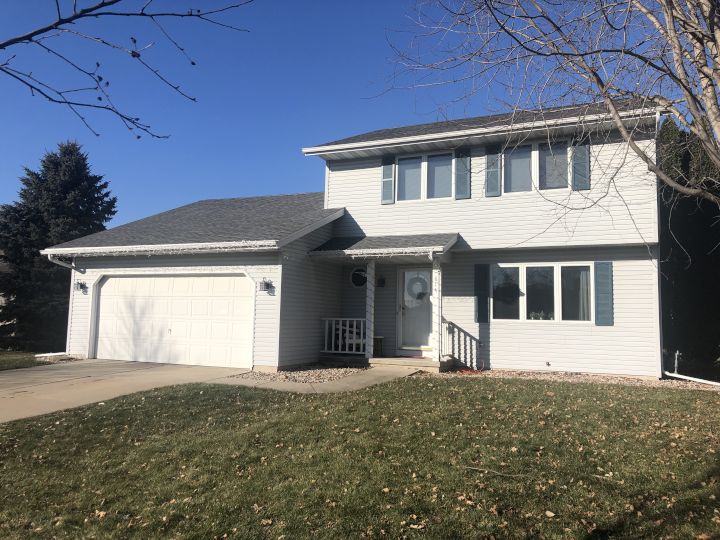 We live in a small rural town outside of a larger city in Wisconsin. We truly feel that we have the best of both worlds with our safe, peaceful daily life in a small town and a half hour drive to a big city with unique restaurants and lots of events for families. The cultural diversity in our town is growing, which is very important for our family as we are a trans-racial family.
We've lived in our three bedroom home for 5.5 years. We've worked hard to fix it up over the past few years to turn the house into a home for our growing family. We enjoy spending time in our living room which overlooks a peaceful pond in our backyard. Our son loves to look out the back window and see animals and birds! You will often find us reading books together on the couch or building a block tower in the middle of the living room floor! We love that special time together as a family!
We love the community that we live in. Alex plays home talent baseball in the summer for a local team and we spend a lot of time at the ballpark. Our son, Finn, loves running around the ballpark and watching Alex play baseball. We also love taking family walks to the park down the street and enjoying the peaceful wooded trails nearby. Our community has great schools and lots of opportunities for families and children.
Our Extended Families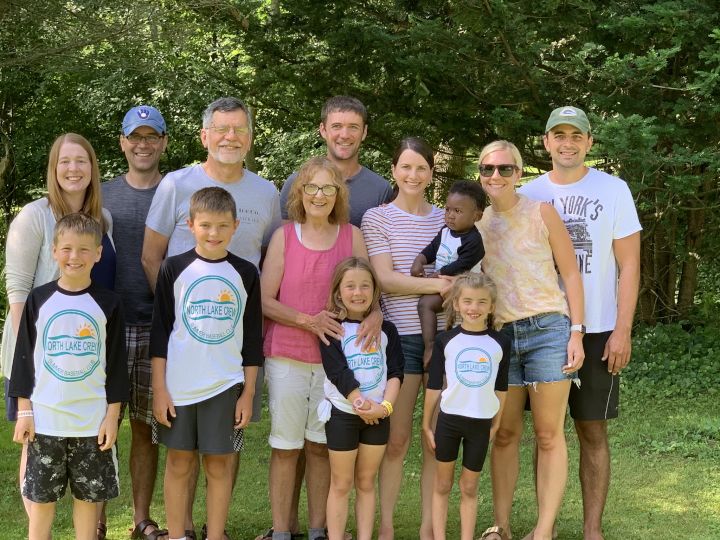 We are so lucky to have wonderfully supportive families. We both grew up with a lot of love in our family homes. Our parents live within one mile of one another. They are close friends and we all love getting together.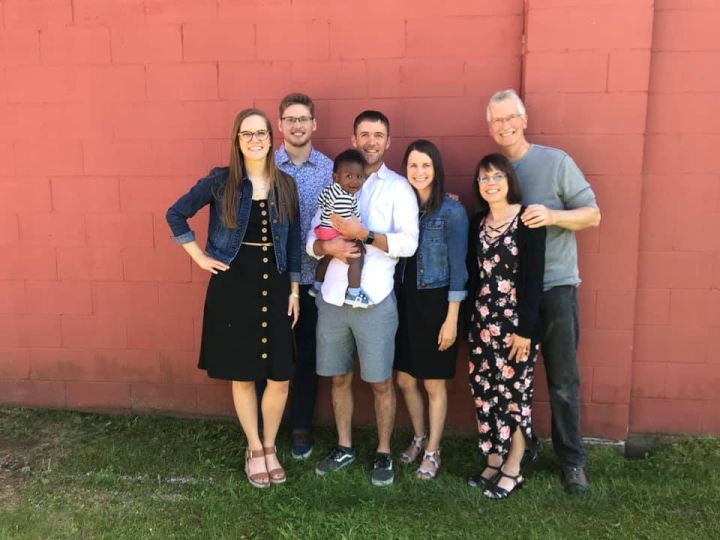 One of our favorite things to do with Alex's family is to spend time at the family lake house. Alex's parents, his brothers, and their families spend several weeks during the summer at the lake house. The lake house is a unique, historical place about an hour from our home. The lake house used to be an ice company and has ten bedrooms so there is plenty of room for cousins to play and run around. Our son, Finn, loves to spend time with his older cousins at the lake! Laughter fills the house! During the day, we spend time boating on the lake or playing with the kids in the water. In the evenings, we roast marshmallows on the campfire or curl up inside to watch a family movie.
Nicole's family loves to travel as a family. Recently, we traveled to Ireland and Australia together. There will be many more trips in the future for us, our son Finn, and our future child! When we aren't traveling with Nicole's family, we love to get together to play board games and enjoy family meals.
Our families are so excited for us to grow our family again through adoption. Their hearts are already filled with love for your child.
From Us to You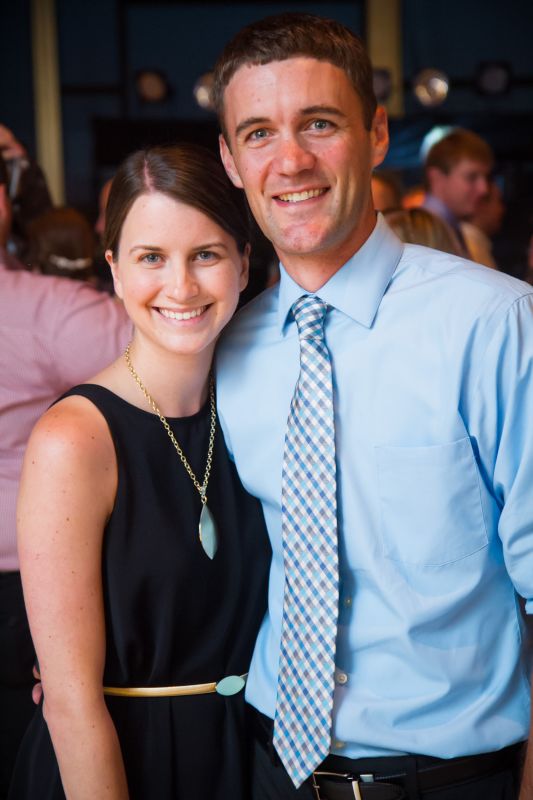 We are so humbled and grateful that you are taking the time to learn more about us. We hope that by reading about us, you will be able to picture the nurturing, loving, supportive, and laughter-filled home that we will provide for your child. We also want to thank you for your strength and we admire your courage in choosing adoption for your baby. Please trust that we will care for and love your child with our whole hearts.
We've been together as a couple for about 11 years and married for 7.5 years. We know very soon after we met that we were meant to be together. We feel that we have the perfect balance of similar interests and personalities while each having our own strengths in our relationship. Alex is caring, consistent, and light-hearted. Nicole is kind, compassionate, and driven. We love to make one another laugh and we truly are one another's best friend. From the very beginning, we know that we would be parents someday and the day that our son was born was the most special day.
We tried to conceive a child naturally for about two years before considering other options for growing our family. We were immediately drawn to the idea of adoption and knew right away that is was the right choice for us. Our feelings were 100% confirmed when we adopted our son in 2018. We felt an instant connection to him and to his birth mother. We can't imagine our lives without both of them. We know that the love that we will have for our children will be no different than if they were biologically related to us. There are many years of fun family events, adventurous vacations, quiet evenings at the ballpark, cuddles on the couch, and laughter around the kitchen table in our future. We are excited to share those special, everyday moments with your child.
We recently spread the news to our family and friends that we plan to grow our family through adoption again. We have been overwhelmed by the outpouring of support from our loved ones and we know that love for our future child is growing in their hearts as well. While our son is too young to understand what it means to have a baby brother or sister, we know that he will be the best big brother to his future sibling. Finn is a gentle soul and one of the most caring toddlers we have ever met.
In choosing adoption as a way to grow our family, we also have open minds and hearts about accepting our child's birth family into our lives in a way that you are comfortable with. You are important to us and to our child and we will always care about you as well. We will be thrilled to send you emails or texts with updates and photos of your child. We would love to send you handmade cards and art projects in the mail. We would love to connect with you and your family over videos and make plans to visit if that is something that you are interested in. Please know that regardless of your preferences for contact with your child, we will always honor you in our family and make sure that your child understands your reasons for placing him or her for adoption. We believe that you have made such a brave and selfless decision in choosing adoption for your child and we will always be grateful for your choice.
We are excited at the possibility of getting to know you and feel so honored that you are reading about us. We will be thinking about you and wishing you the best as you make a tough decision about what is best for you and your child.
Take care,
Alex & Nicole
Favorites
Animal
Polar Bear
Red Panda
Author
R. R. Martin
J.K Rowling
Book
Game of Thrones Series
The Harry Potter Series
Cartoon
The Snowy Day Movie
Childhood Memory
Playing sports and games with friends and older brothers.
Playing outside in my neighborhood
Childhood Toy
American Girl Dolls
Children's Book
Jumanji
The Snowy Day
City
Madison, WI
Madison, WI
Classic Movie
Shawshank Redemption
The Sound of Music
Day of Week
Friday
Saturday
Dessert
Cheesecake
Chocolate chip cookies
Disney Movie
Lion King
Beauty and the Beast
Dream Vacation
Italy
Paris, France
Family Activity
Going for walks
Relaxing at the lake
Food
Sushi
Maraconi and Cheese
Form of Exercise
Playing baseball, going for runs
Family walks
Hobby
Playing baseball in the summers
Reading
Holiday
Christmas
Christmas
Holiday Song
Have Yourself a Merry Little Christmas
Have Yourself a Merry Little Christmas
Holiday Tradition
Thanksgiving and Christmas with family
Christmas Eve with my extended family
Ice Cream
Cookie Dough
Cookies and Cream
Junk Food
Jalapeno Chips
Doritos
Leisure Activity
Reading
Reading
Magazine
Sports Illustrated
Magnolia Journal
Memory with a Child
Making my son laugh and reading books with him
Reading books with my son
Memory with Spouse
Traveling to Ireland
Traveling to Australia
Movie
Inception
Christmas Movies!
Movie Munchie
Chips
Popcorn
Movie Type
Comedy
Romantic Comedy
Musical Group
Weezer
Florida Georgia Line
Nursery Rhyme
A Sailor Went to Sea
Olympic Event
Skiing
Figure Skating
Personal Hero
My parents and older brothers
My Grandma
Quality about my Spouse
Loving and patient
Patience
Quote
"When they go low, we go high" - Michelle Obama
Restaurant
Sushi places
Forage in Madison
Sandwich
BLT
Grilled Cheese
Shopping Store
Dick's Sporting Goods
Target
Song
Say It Ain't So
Anything by Taylor Swift
Sport to Play
Baseball
Tennis
Sport to Watch
Baseball
Baseball
Sports Star
Giannis Antetokounmpo
Aaron Rodgers
Sports Team
Milwaukee Brewers
Wisconsin Badgers
Subject in School
Math
English
Superhero
Spiderman
Wonder Woman
Thing to Cook
I like trying to make new things, grilling
Pasta!
Time of Day
Morning
Early morning
Tradition
Christmas Eve with my family
TV Show
Stranger Things
This is Us
TV Show Character
Michael Scott from the Office
Type of Music
Almost anything, alternative rock, pop rock
Country or Pop
Vacation Spot
Anywhere new that I haven't been
Anything tropical!
Video Game
Mario Kart
Mario Kart