1-800-ADOPTION
Thank you for viewing our profile
If you would like to learn more about us, please call 1-800-ADOPTION (2367846), fill out the form at the bottom of our on-line profile page, or email us at bp_information@americanadoptions.com.
To revisit our on-line profile page and view our profile video at American Adoptions, simply use your mobile phone to scan the QR code on the right. We are looking forward to hearing from you!
Angel & Stella
Although we haven't met you yet, we carry you in our hearts each day. We respect and admire your strength and bravery and would be honored if you would join us on this journey. We hope that our profile captures the excitment and admiration we have for one another and the unconditional love we are ready and eager to give to your child.
About Us
Job
Police Officer
Certified Health Coach
Education
Some College Credit in Business Administration
Master's Degree in Secondary Education
Relationship
Legally Married
Our Children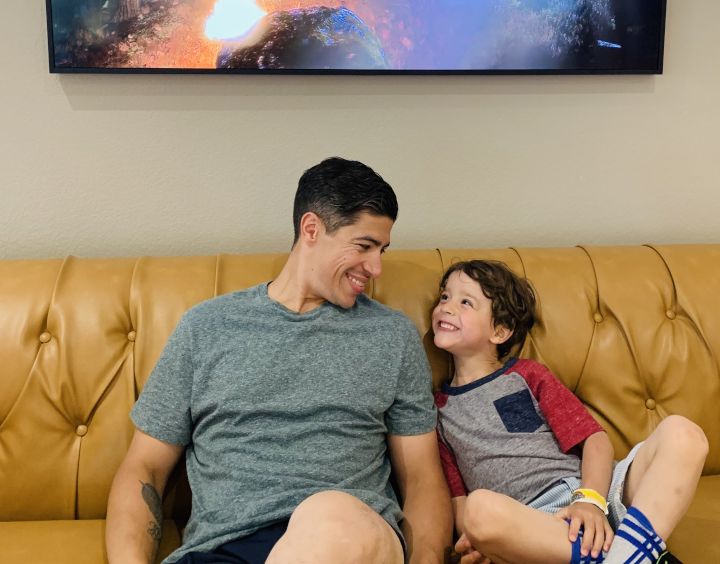 Augustus, or Augie for short, is our lovable and sweet 5-year-old son. He is the light and love of our life! He has taught us so much about presence and how to take in all the beautiful moments that life has to offer us. You'll often find him wearing a smile and asking great questions. His laugh is contagious and he loves exploring nature and making new friends. He's a brave and curious spirit who enjoys learning about people, the earth, how things work, and animals.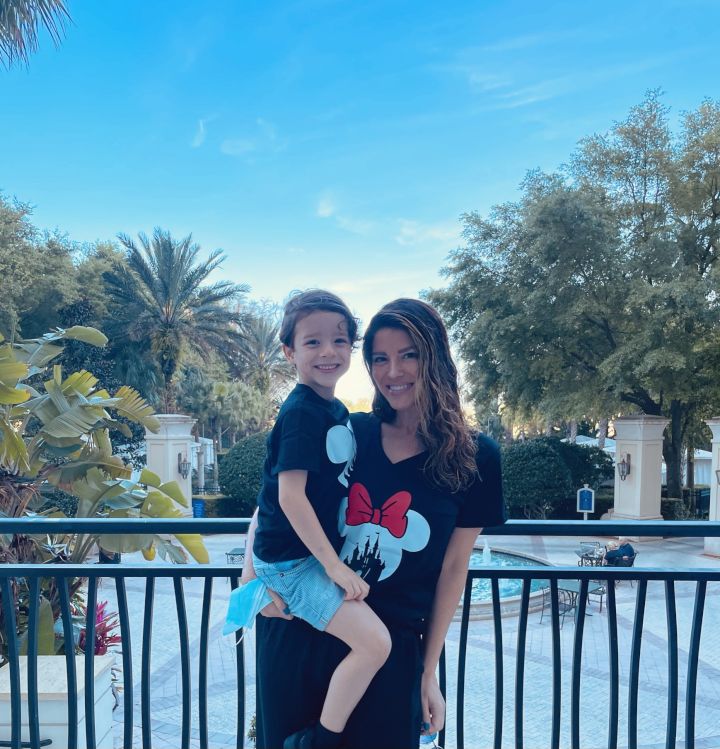 He loves spending time at the park, creating art, playing games, reading books, and spending time with his friends and family. He's also passionate about attending school and doing homework. Every week he comes up with something different he wants to be when he grows up. He's incredibly thoughtful and leaves an impression where ever he goes. He is especially excited to be a big brother!
Our Passions
Stella is passionate about health coaching and mentoring people to find freedom in their physical, emotional and financial health. She has helped hundreds of people change the trajectory of their lives and leads a community of compassionate health advocates who believe that the Habits of Health can change the world. She loves when her clients share that she's played a significant role in helping them gain confidence, reach a healthy weight and navigate stress and anxiety in productive and healthy ways. She loves holding a safe space for her clients for self-discovery and offers science-based tools to help clients reach their wellness goals. Angel is passionate about physical and emotional fitness and personal development. He's trained and participated in 20 triathlons over the course of eight years. He has a strong passion for bike riding and enjoys rides with his cycling community. He also enjoys leading a men's leadership group at our local church.
Together we lead a married couples group at our church that has been meeting for over 6 years. The group is made up of 8 couples. We believe that these small groups are vital to the health of our marriage and our spiritual growth. We love to offer a space for individuals and couples to share and receive support. We have always been excited about forming authentic and lasting relationships with couples and we are intentional about creating opportunities to grow, grieve, laugh and celebrate together.
Qualities We Love, Admire and Respect in Each Other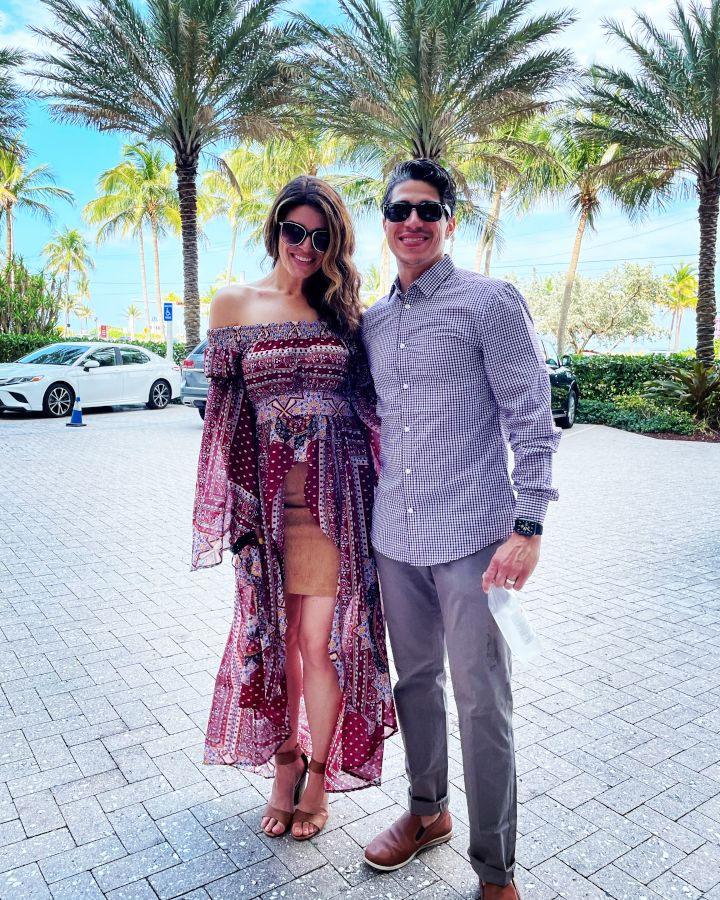 Stella is an incredible partner who has a high capacity for loving others. She brings a high level of intentionality to all her relationships, her business, her personal growth and her greatest passion, motherhood. She is a terrific friend and mother to our 5-year-old son, Augie. She is the most consistent and committed person that I know. People are drawn to her warm, calm spirit and she's admired and respected by her friends, family and clients.
Angel is loyal, trustworthy, and shows a deep commitment to learning, growing and taking care of the people he loves. I enjoy watching him model those beautiful traits to Augie. He is thoughtful and brave and filters all of his decisions around the question "what would be best for my family?" Angel has a playful and silly side that captures the attention in the room. People love being around him and lean in when he is sharing a story or wise counsel. He is often sought out by his friends, family and coworkers for advice. He has an amazing ability to make people feel seen and heard. He is the best listener I have ever met and he's my favorite person to dream with.
Photos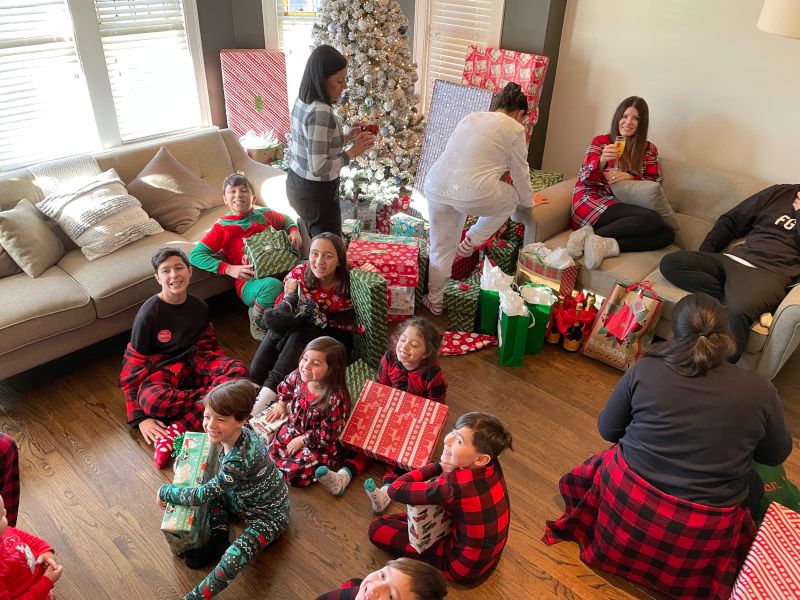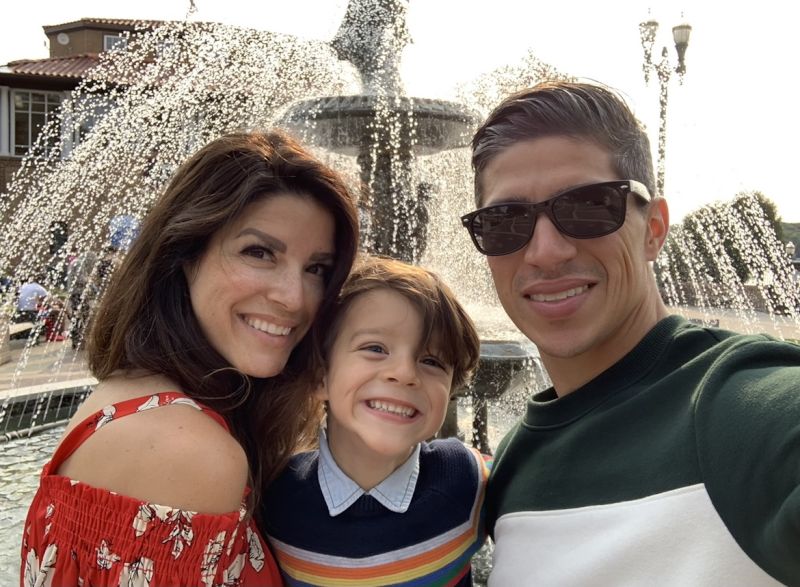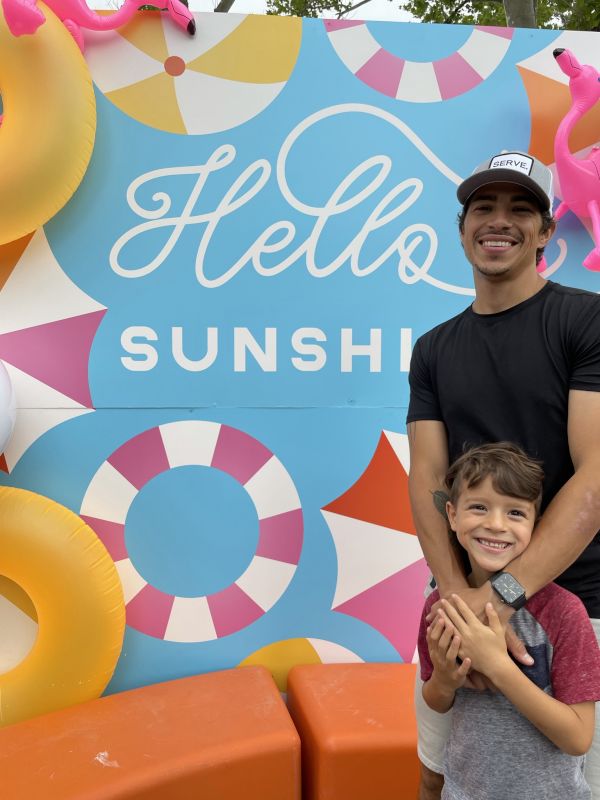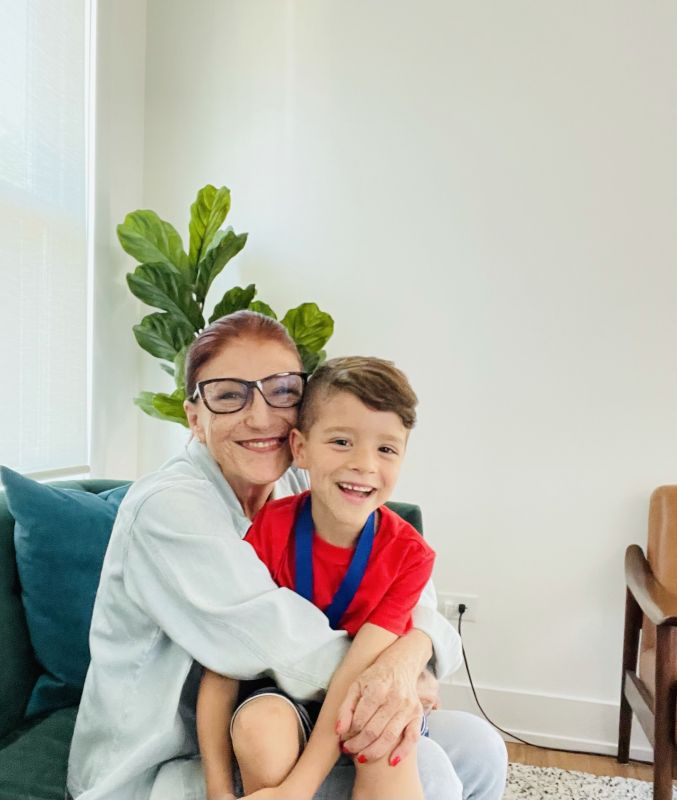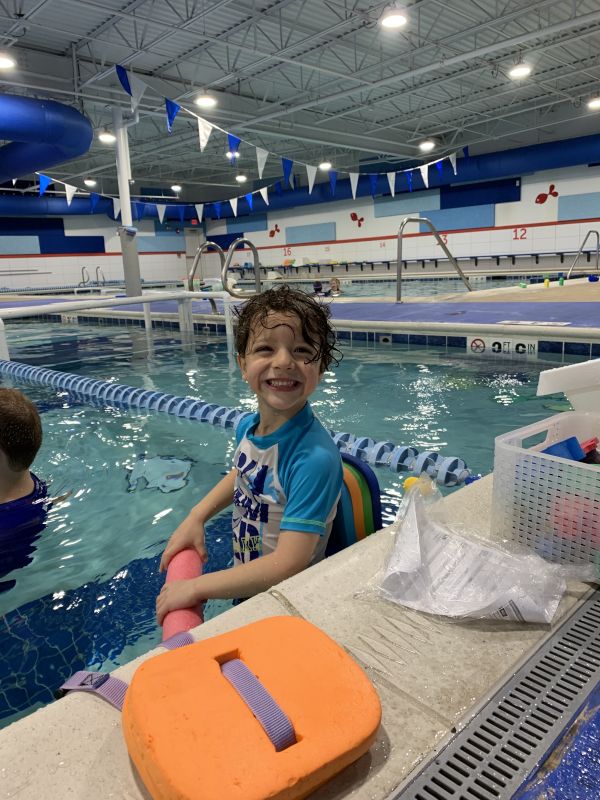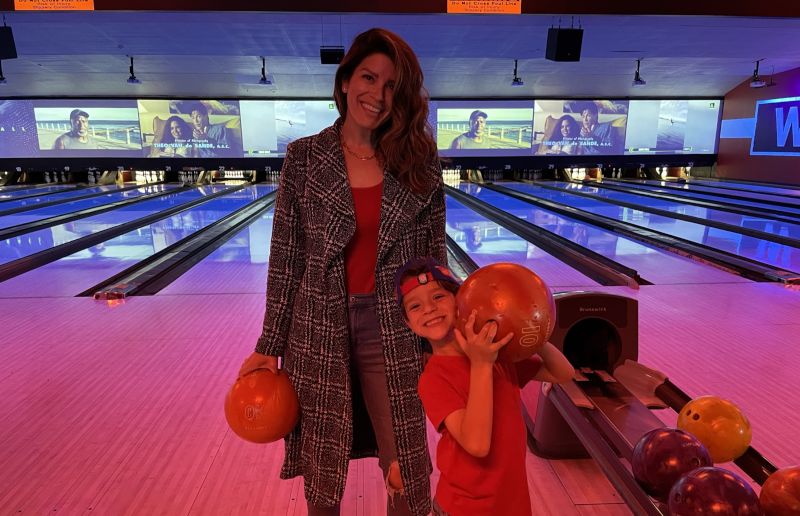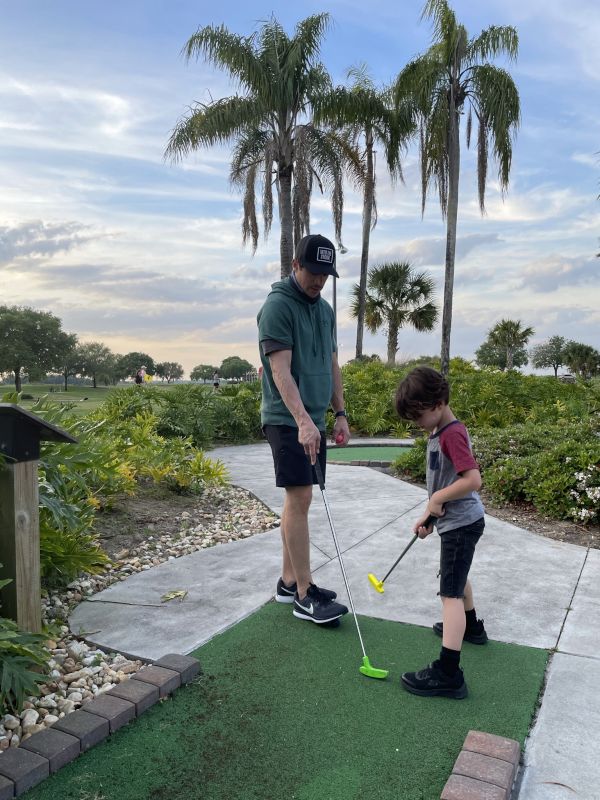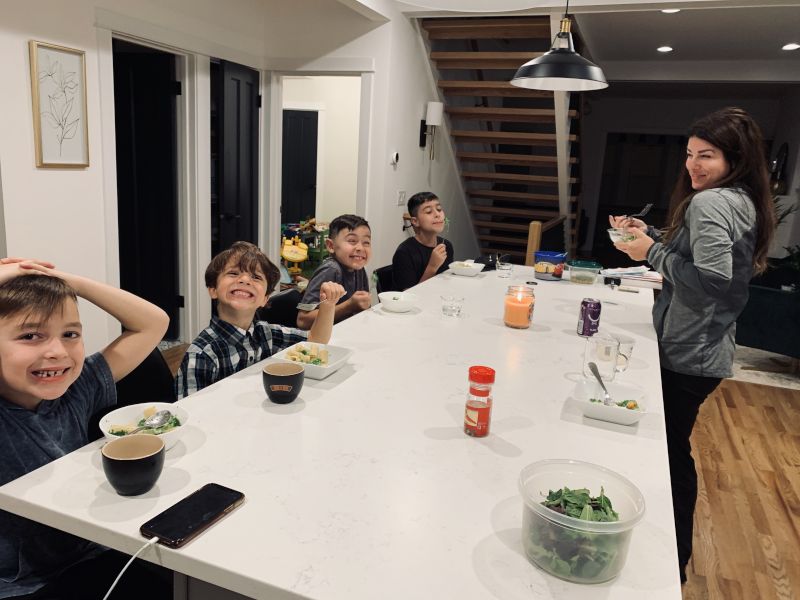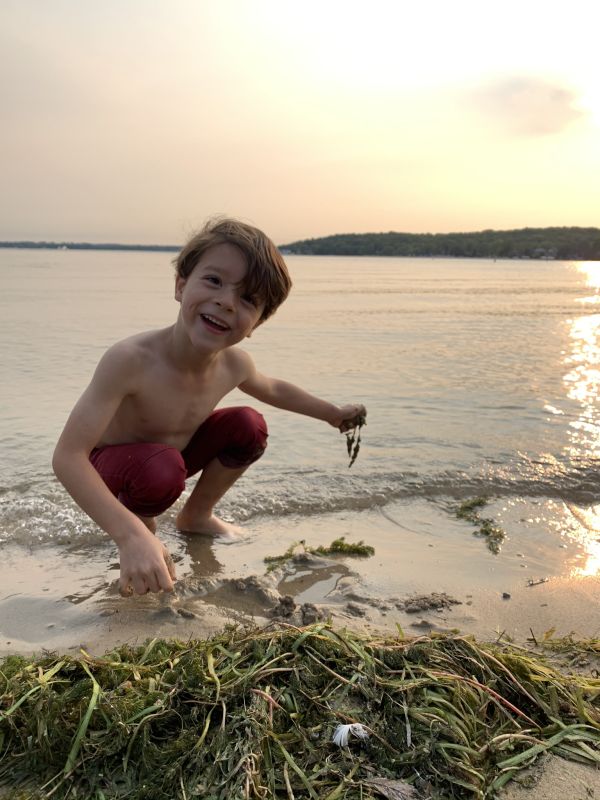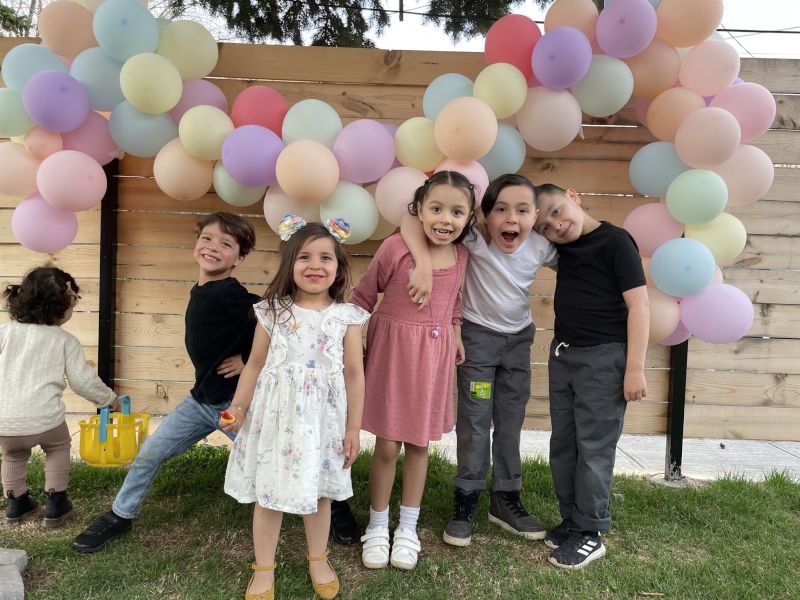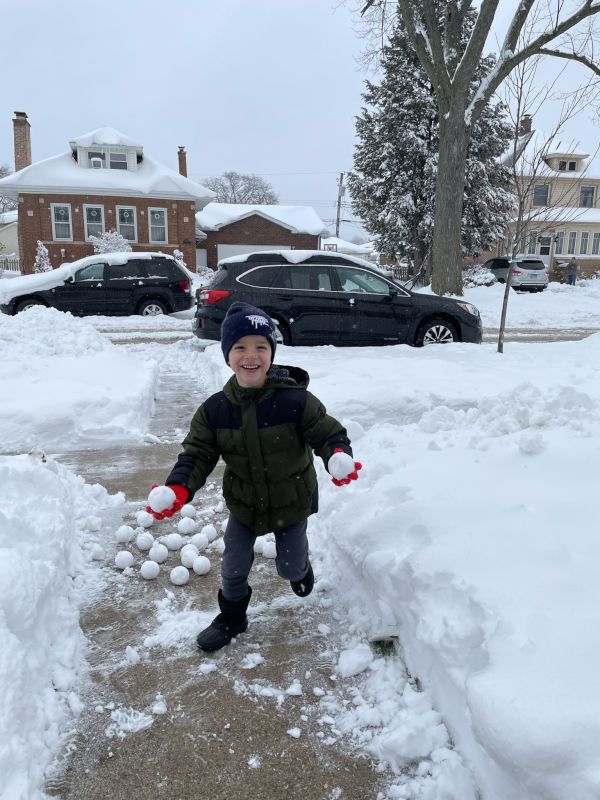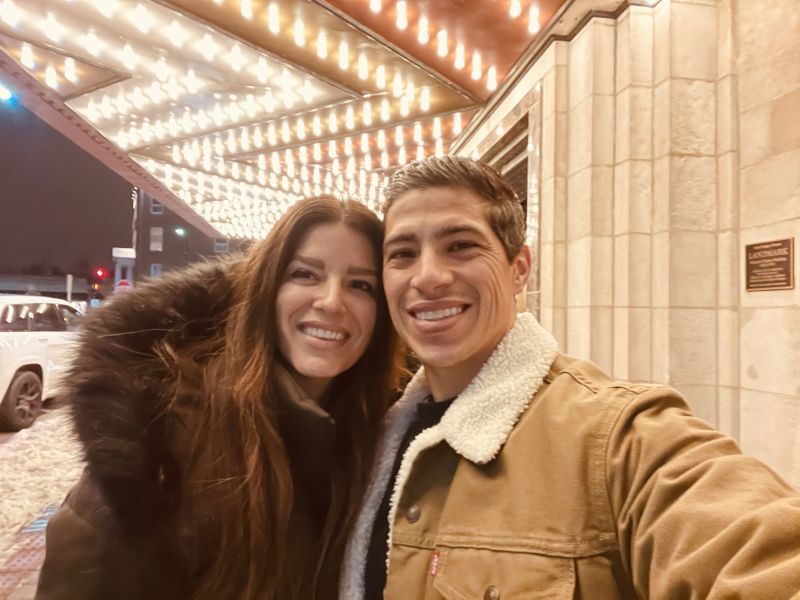 ×
1 / 12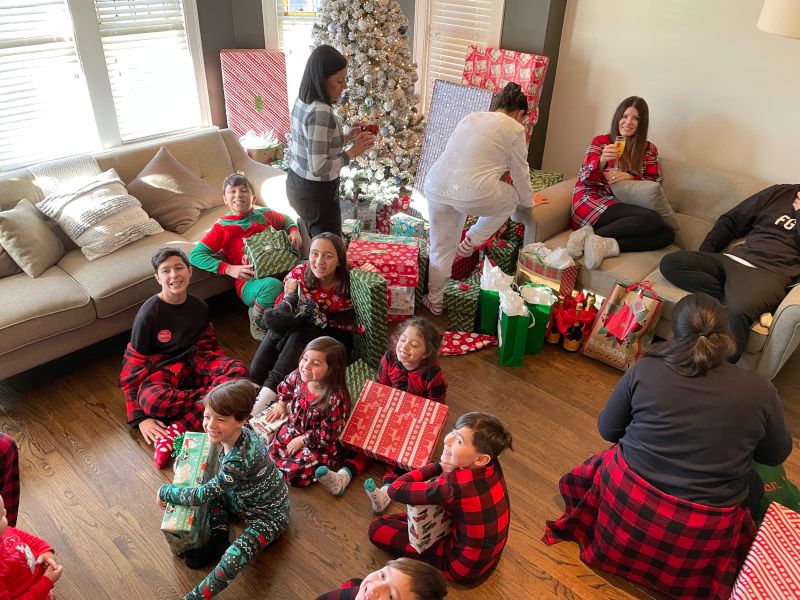 2 / 12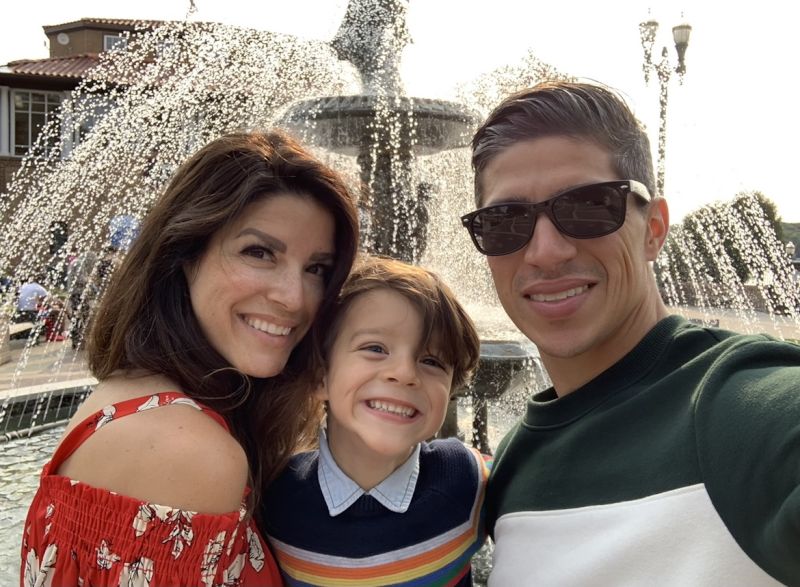 3 / 12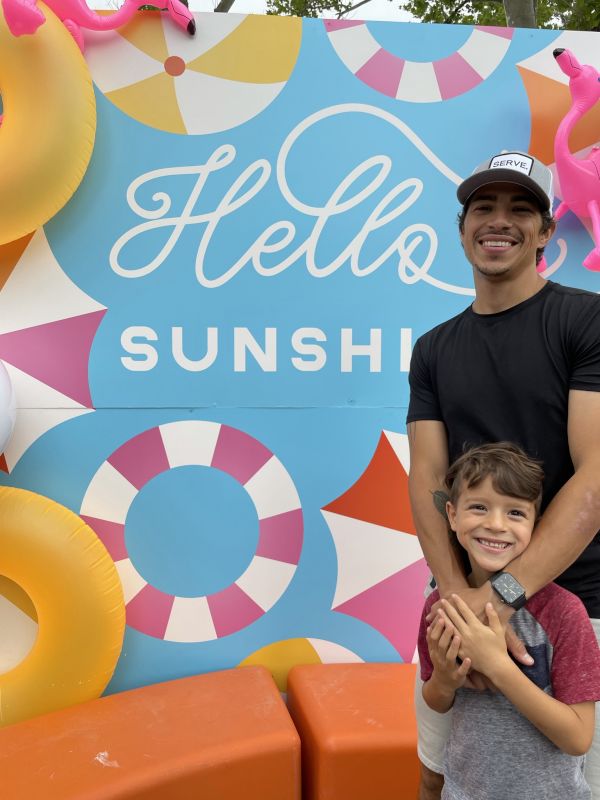 4 / 12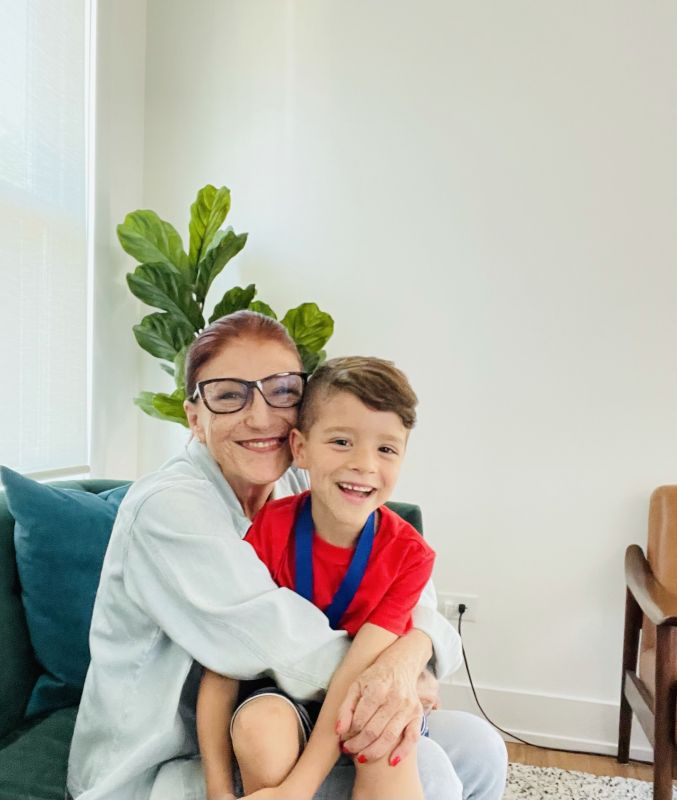 5 / 12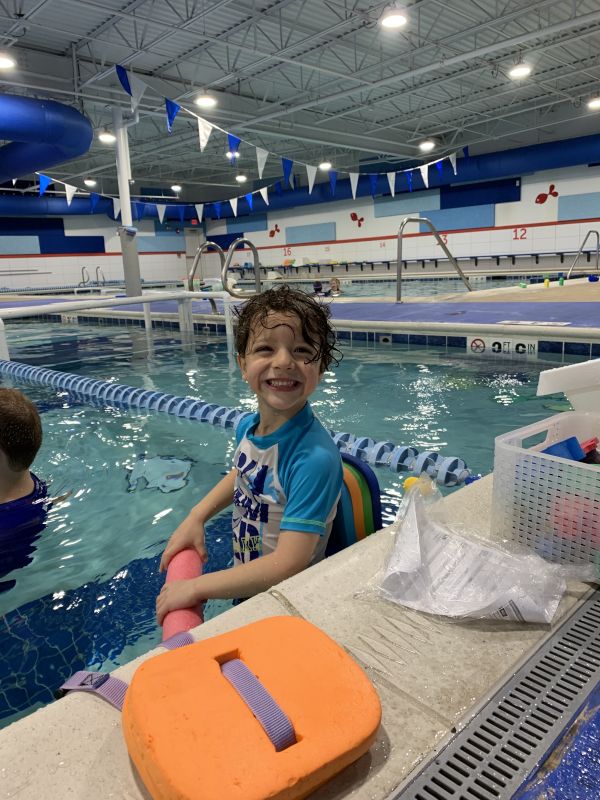 6 / 12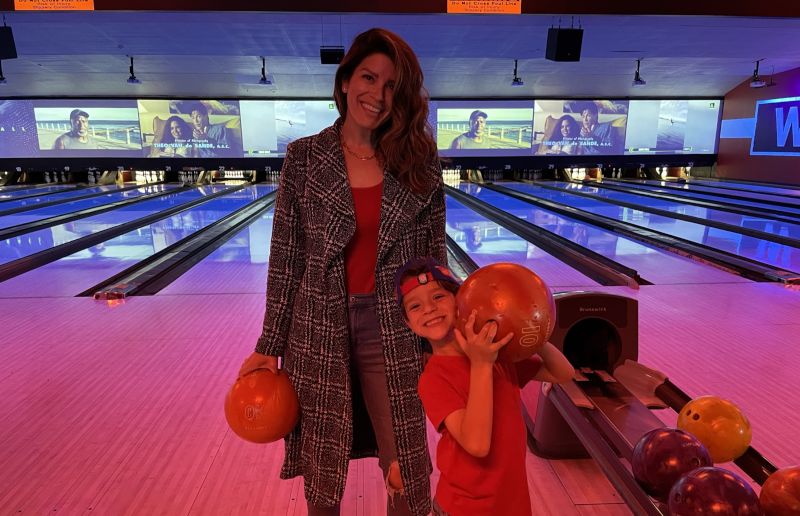 7 / 12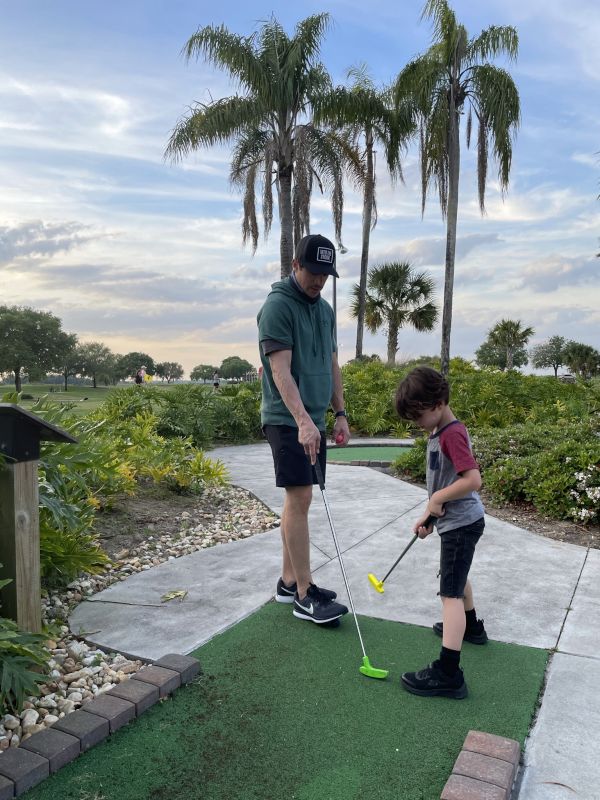 8 / 12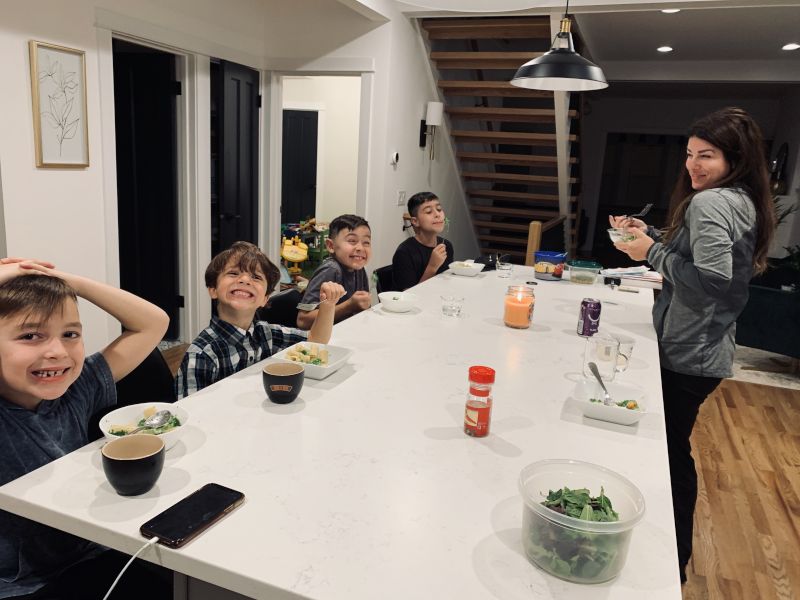 9 / 12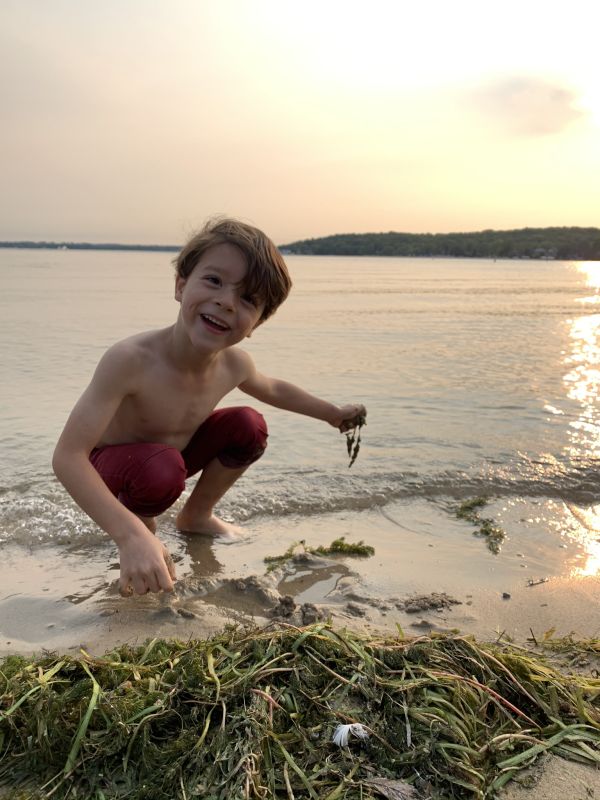 10 / 12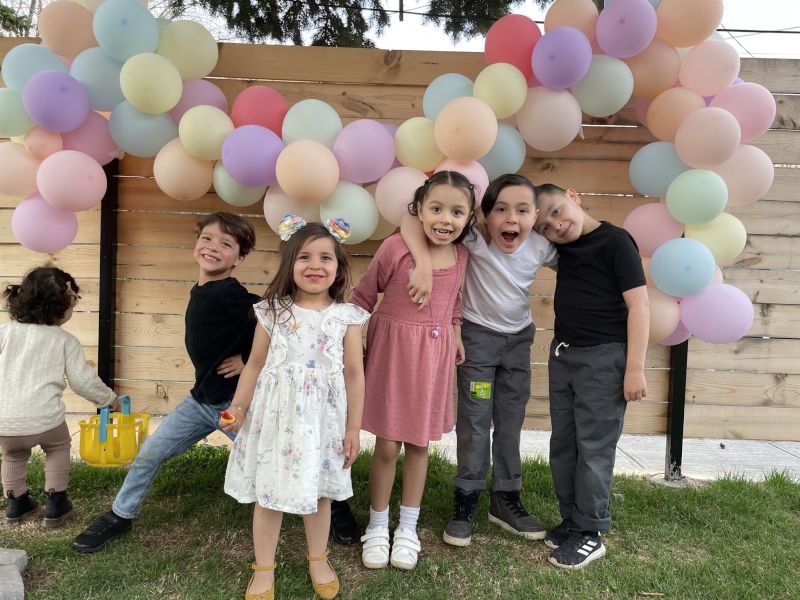 11 / 12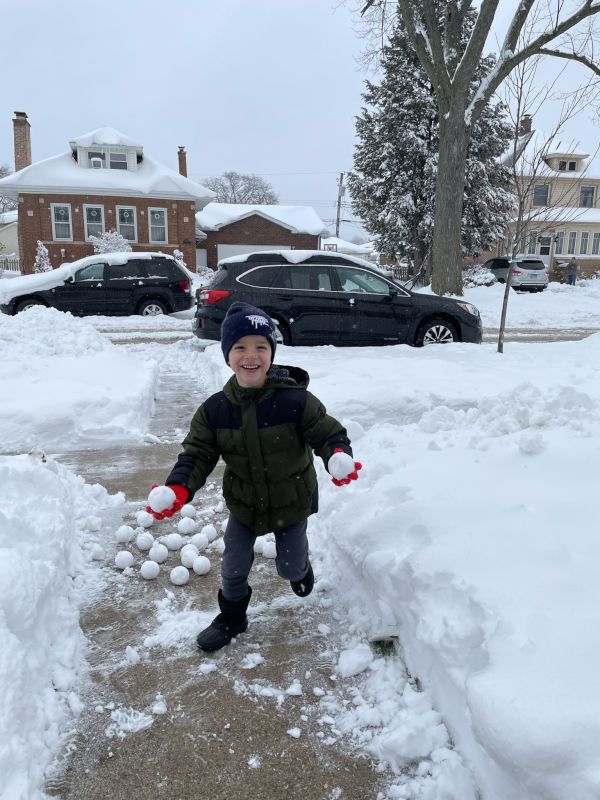 12 / 12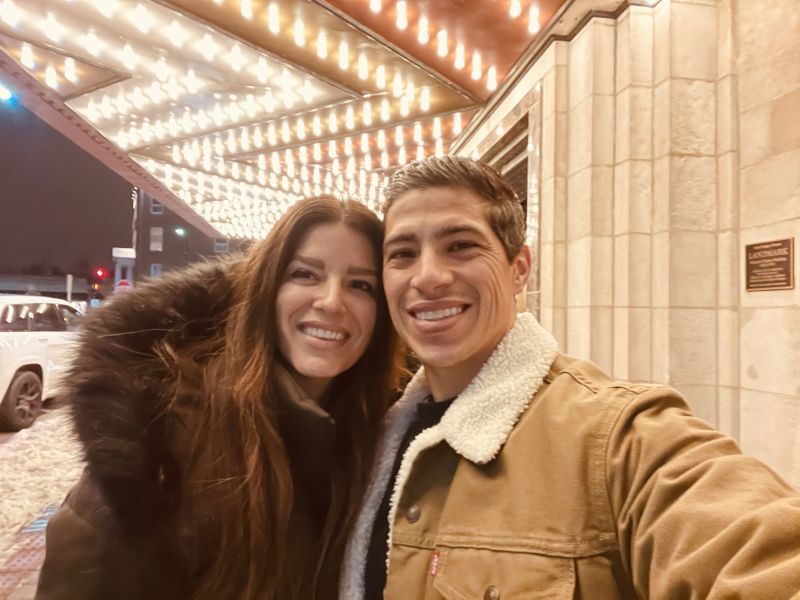 ❮
❯
Our Extended Families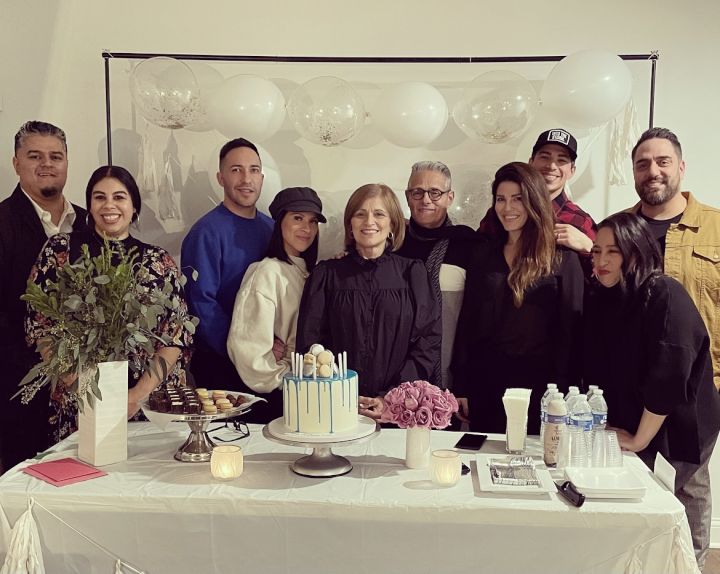 Our families have many similarities. Both sets of parents have set a beautiful example of lifelong love and commitment. We enjoy spending time with our parents and they are very much involved in our son's life. Both sets of parents live within 30 minutes from our home and we see them several times per month. Together, we share meals together and focus on creating fun memories together.
Angel has three siblings and Stella has one sibling. Every Christmas the adults do a Secret Santa Exchange and there's a separate Secret Santa exchange between the eight grandchildren. The kids talk about this for months leading up to Christmas. Angel's family is musically talented and that has rubbed off on the kids! Every Christmas and Thanksgiving, the kids plan a performance for the adults which includes singing, playing instruments and dancing.
We go all out for birthdays. Each child is celebrated and honored on their birthday. Each child selects their birthday theme every year and birthdays consist of games, lots of decorations and having fun together as a family.
Our House and Neighborhood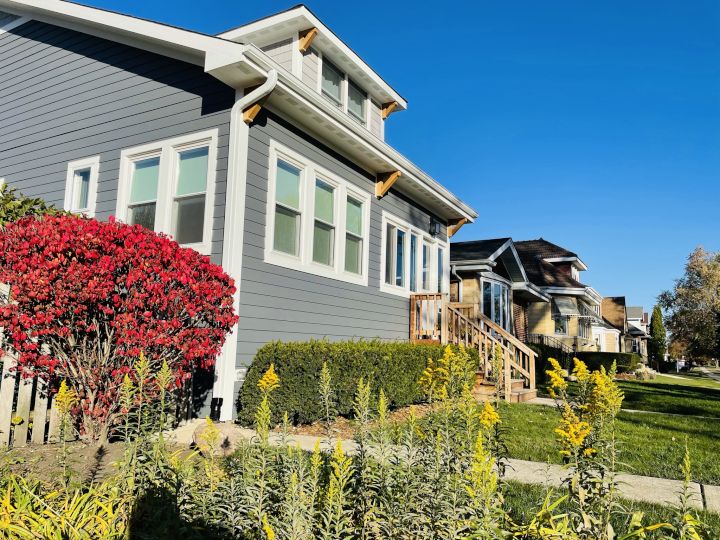 We live in a beautiful, newly renovated 5-bedroom home 30 minutes from Downtown, Chicago. The family-friendly town we live in offers a dense suburban feel and was rated #4 out of 92 best Chicago neighborhoods by Niche. We are nestled in a cozy town, walking distance from restaurants, libraries, pools, coffee shops, and parks. We are also walking distance from recreational centers, a theatre and two train stations. The recreational centers offer music and art classes, camps, and sports for kids and adults. If you were to look out our window, you would find children playing outside, joggers and bicyclists and families taking walks together. Our neighborhood has stunning nature trails nearby and great economic opportunity, diversity and school systems. Inside our home, we have a dedicated playroom right next to the kitchen full of books, art supplies, games and toys. We have a fenced-in backyard where we routinely host family and friends for get-togethers and barbeques.
Our favorite thing to do is spend time together as a family. We love to go for walks, bike rides and hikes together and explore nature and the renewal and wonder it brings. We love quiet nights at home playing board games, coloring, cooking or watching movies together.
From Us to You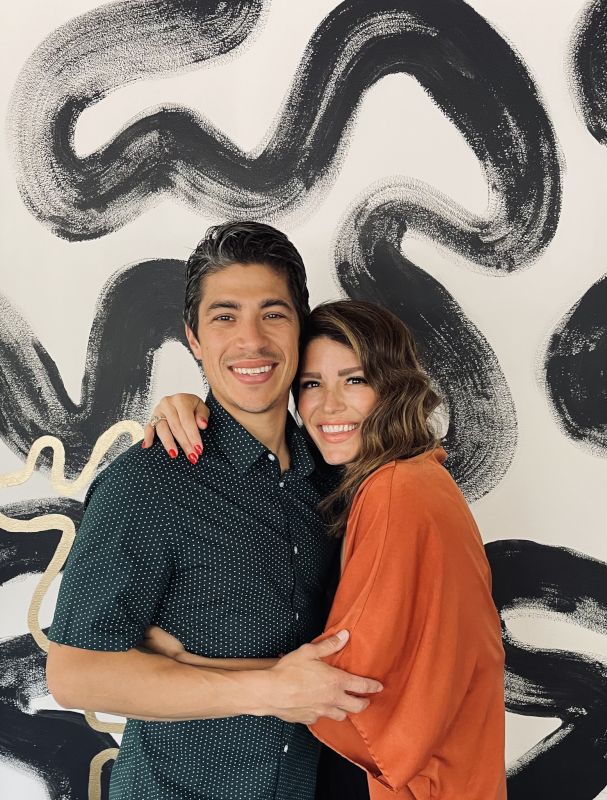 It is with full and grateful hearts that we share the following with you. If you believe our family may be the right fit for you and your child, we want you to know:
1. We would consider it both an honor and a privilege to love your child unconditionally, fully, and endlessly.
2. Angel would say that Stella is the very definition of love. She is incredibly passionate about motherhood and raising a happy, healthy family. Stella would say that no one could protect and raise up a tiny human like Angel can. He has the gift of patience and loves answering the never ending "why" questions that come with parenting curious minds.
3. You will be spoken of and honored. Your love for your child will be fully expressed. For the past 15 years, 12 of which we have been married, we have worked to build a strong and loving foundation and can't wait to grow our family.
Parenting has been one of the greatest joys in our lives. It is a beautiful reflection of who we are, especially as a couple. To us, being a parent means being a child's safe space and sanctuary. It means prioritizing our own physical, mental, emotional and spiritual health so that we can raise our children to be also be physically, mentally, emotionally and spiritually well. Parenting means that we are doing all that we can to foster secure, open-minded, compassionate and brave children who love themselves well so that they can love others well. It is our hope that they'd grow up to be world changers and live a full and meaningful life.
The most amazing thing about parenthood is how much we have learned from our son. He is constantly teaching us to enjoy the present moment, not to take life too seriously, and to lean into love and gratitude. We have learned that kids are often our greatest teachers and the most powerful way to love them is to listen to them well.
As you consider our family, know that it is not just us you are choosing. We are blessed to be surrounded by an incredible family and generous friends who love and care for us deeply. They have been on this journey with us and have shared how excited they are to be a part of our adoption story.
If it is of interest to you, we are open to continuous contact; inclusive to sending emails, photos and in person contact based upon what is best for you and your child. We chose American Adoptions solely based on the fact that they honor the adoption triad. We believe in open adoptions and that it benefits everyone involved. Should you have questions and/or want to speak to us, we would gladly welcome a conversation. We will do our best to give you a clear understanding of who we are and the life we would be honored to provide to your precious child.
Thank you for taking the time to learn about us and our dreams for our family. We will keep you in our thoughts and prayers as you make your decision and would be so grateful if you chose us.
Angel & Stella
Favorites
Actor
Leonardo DiCaprio
Paul Rudd
Actress
Anne Hathaway
Jennifer Aniston
Animal
Grizzly Bear
Gorilla
Author
Brene Brown
Brene Brown
Book
Fortitude
The Gifts Of Imperfection
Candy Bar
Reese's Peanut Butter Cup
Hershey with almonds
Cartoon
Spider Man
Daniel Tiger
Childhood Memory
Vacation to Florida
Chicago summers at grandma's house - pool hopping with friends and enjoying ice pops
Childhood Toy
Transformers
Barbies
Children's Book
Pete the Cat
In My Heart - A book About Feelings
City
Dana Point, California
Chicago
Classic Movie
Chronicles of Narnia
Home Alone
Dessert
Mom's flan
Chocolate chip ice cream
Disney Movie
Toy Story
Lion King
Dream Job
Food Critic
Middle School Teacher or Health and Wellness Coach
Dream Vacation
Yosemite National Park
Hawaii
Family Activity
Board games and Movies
Playing at the park
Flower / Plant
Hydrangea
Wild flowers
Food
Lou Malnati's Pizza
Pizza
Form of Exercise
Cycling
Running
Fruit
Honeycrisp Apple
Blackberries
Hobby
Golfing, biking, cooking
Shopping
Holiday
Christmas
Christmas
Holiday Song
Silent Night
Jingle Bells
Holiday Tradition
Homemade pizza on Christmas night
Decorating the tree with holiday music on
Ice Cream
Black raspberry chocolate chunk ice cream
Chocolate Chip
Junk Food
Chocolate Chip Cookies
Twizzlers
Leisure Activity
Movies
Reading/Watching movies
Magazine
Chicago Magazine
O- The Oprah Magazine
Memory with a Child
Wilderness vacation in Wisconsin Dells
My nieces and nephews telling me I would make a great mom
Memory with Spouse
Sundara Wellness Spa
Leading a married couples small group
Movie
The Dark Knight
Room on the Broom
Movie Munchie
Kettlecorn
Kettle Corn
Movie Quote
Are you gonna bark all day, little doggie, or are you gonna bite?
'There's no place like home." Wizard of Oz
Movie Type
Action and drama
Romance or Drama
Musical Group
Queen
Hillsong Worship
Nursery Rhyme
Old McDonald had a Farm
"If You're Happy and You Know It"
Olympic Event
Swimming
Floor Gymnastics
Personal Hero
Marc Malnati
My mom
Play
Hamilton
Scewtape Letters
Poet
King David
Maya Angelou
Quality about my Spouse
She has a big heart and loves people so much. She loves helping others.
Reliable and silly
Quote
Its not the critic who counts...
A calm sea never made a skilled sailor.
Restaurant
Lou Malnati's
Chipotle
Sandwich
Peanut and Jelly
Beyond Burger
Scripture
Jeremiah 29:11
For I know the plans I have for you, declares the Lord, Plans to prosper you and not to harm you, plans to give you hope and a future. Jeremiah 29:11
Shopping Store
Target
Target
Song
Hold the Line-Toto
Justin Timberlake, Anna Kendrick - "True Colors"
Sport to Play
Basketball
Soccer
Sport to Watch
Basketball
Basketball
Sports Star
Michael Jordan
Michael Jordan
Sports Team
Chicago Bulls/Cubs
The Bulls
Subject in School
Math
English/Reading/Art
Superhero
Batman
Wonder Woman
Tradition
Cooking dinner/Family dinner
Family vacations
TV Show
This is Us
This Is Us
TV Show Character
Jack from This is Us
Dwight from The Office
Type of Music
EDM
Pop, Dance, Worship
Vacation Spot
Sundara, WI
Florida
Video Game
NBA JAM-Madden
Super Mario Brothers