1-800-ADOPTION
Thank you for viewing our profile
If you would like to learn more about us, please call 1-800-ADOPTION (2367846), fill out the form at the bottom of our on-line profile page, or email us at bp_information@americanadoptions.com.
To revisit our on-line profile page and view our profile video at American Adoptions, simply use your mobile phone to scan the QR code on the right. We are looking forward to hearing from you!
Stephen & Erica
We are thankful that you are taking the time to read our profile and to learn more about us. We are very excited to start our family via open adoption and have so much love to give! The decision you are considering takes immense strength and courage; we want you to know that whatever you decide we wish the best for you and your baby during this journey.
About Us
Job
Assistant Soccer Coach & Scout
Communications & Programming Associate
Education
Bachelor's Degree in Physical Education
Bachelor's Degree in Marketing
Relationship
Legally Married
Our Lifestyle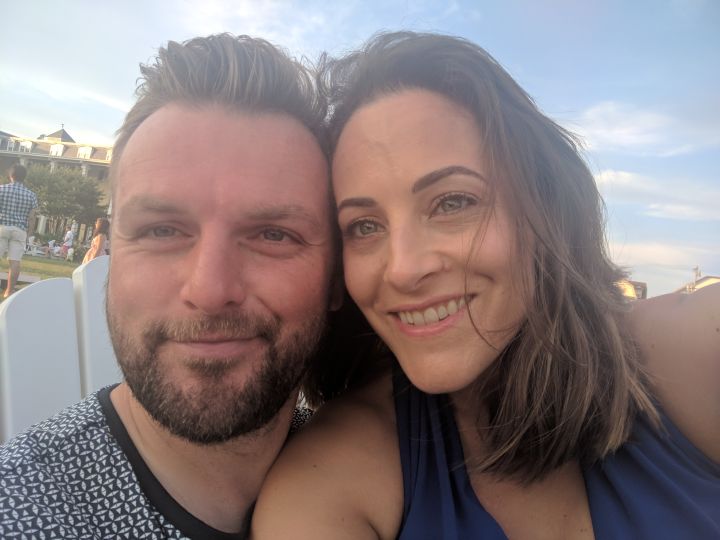 We are a warm hearted, hard-working, loving couple that enjoys cooking together and hosting family and friends in the home we share. Our family and friends are an important part of our lives, and we spend time with them doing activities we all enjoy. We love doing things with our niece and nephew who live nearby and are always looking up activities that we can do with them. We also make it a priority to spend one-on-one time together and often go out for breakfast on Saturdays, go to the movie theater regularly, and drive into the city to explore.
As former athletes we both like to stay active and enjoy spending time outdoors. We enjoy experiences like going to concerts and sporting events, and traveling is one of our favorite things. We try to take two vacations a year, a beach destination (whether it's local, or if we can get away to our favorite island in the USVI, St. John!) and a trip to Ireland. Our family and friends also travel to see us, Stephen's parents visit us in the States every year and we usually get a visit from some of his siblings. Erica's parents are only four hours away and drive down every six weeks. Other family and friends visit too, we love having them as guests and showing them around the city and the surrounding area.
We have an amazing life and can't wait to welcome a child into it.
Our Leisure Time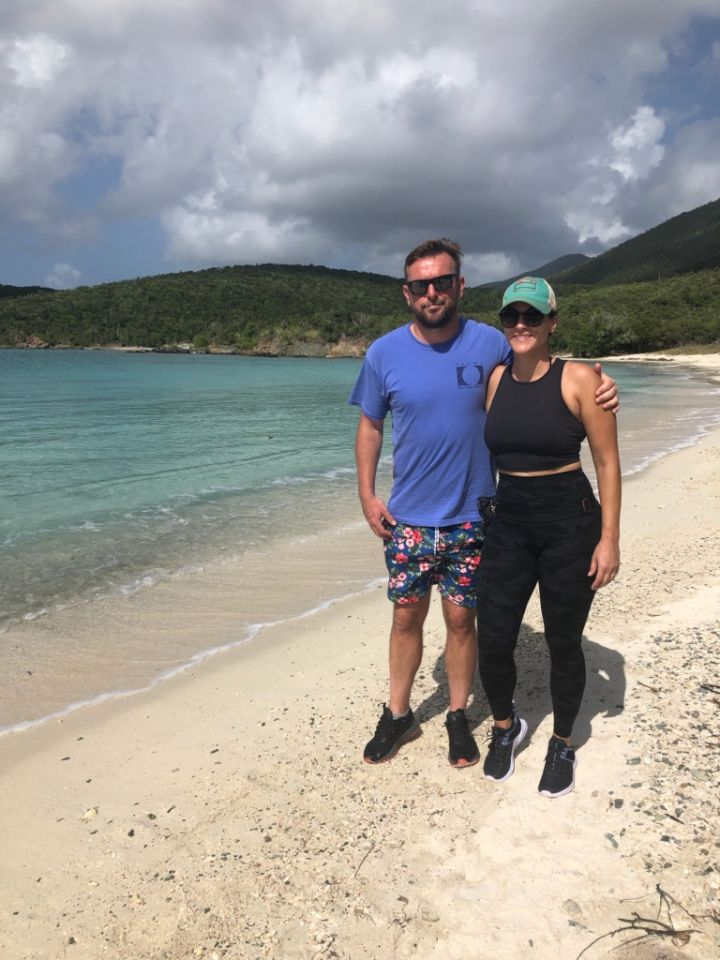 Hiking is a hobby of ours and we like to explore trails, parks, and preserves in our area. We are big readers and usually each have a small stack of books on our nightstands. Stephen enjoys watching soccer on TV, and we both enjoy going to sporting events including soccer and football games. We absolutely love traveling and always look forward to picking out new activities or foods to try on our trips. Although neither of us plays an instrument we are big music fans and have music on in the house constantly. This year we created a "music jar" and we gave jars to our extended family members as well. We placed 52 different musical artists in the jar and each week we listen to someone new. It's been a fun way to stay in touch (especially with family that lives far away) as we share our picks and the songs. Giving back is important to us as well, we adopt a family through church at Christmas and shop together for gifts. We have family and friends that have been impacted by cancer so we donate once a year to two specific organizations. Erica is a big cook, she likes trying out new recipes, and Stephen likes to be the taste tester! She shares her passion for food with our nearby niece and nephew and cherishes the time she spends in the kitchen with them, making pizzas, encouraging them to try new fruits and veggies, and their favorite – baking cookies!
Cultural Diversity
We are a multicultural family - Stephen was born in Ireland and came to the U.S. at 19. Erica grew up in an Italian American family. We are proud of our roots and celebrate our heritage by incorporating food, music and other traditions into our lives.
We live in a diverse community half an hour outside of a major urban city. Our proximity to the city gives us access to a wide range of cultural diversity. Our family and friends include individuals from different countries, and we value and enjoy learning about their history and heritage.
As parents we would offer every opportunity for the child to learn about their culture, including attending events, cooking food specific to their heritage, reading material they can identify with and celebrating holidays. It is our responsibility to give them a foundation of pride so when they are older and come into contact with kids on the playground, the media or future classmates, they will have a strong sense of who they are. We would integrate the culture of the child into our family; we want them to feel supported and enriched because of their multifaceted cultural heritage. The child might not look like us, but the culture we will create as a family – the culture of our blended experiences and traditions - will be uniquely ours.
Photos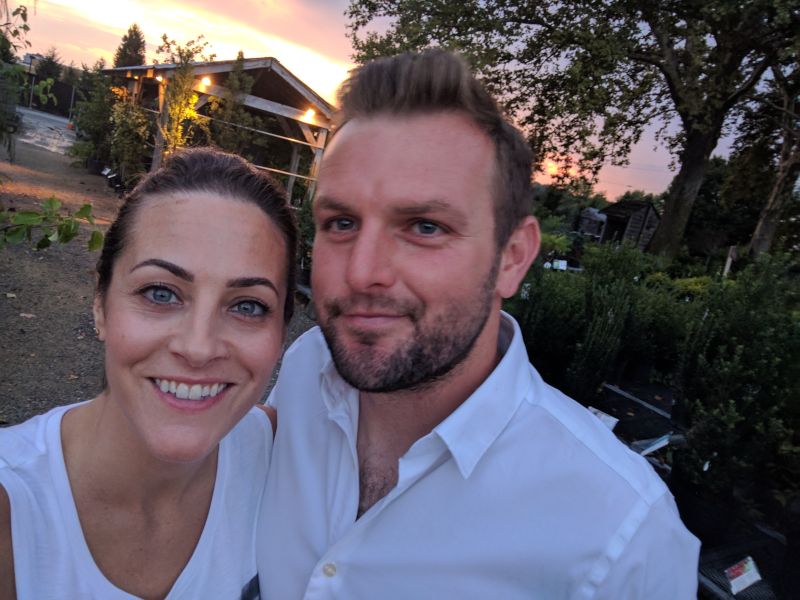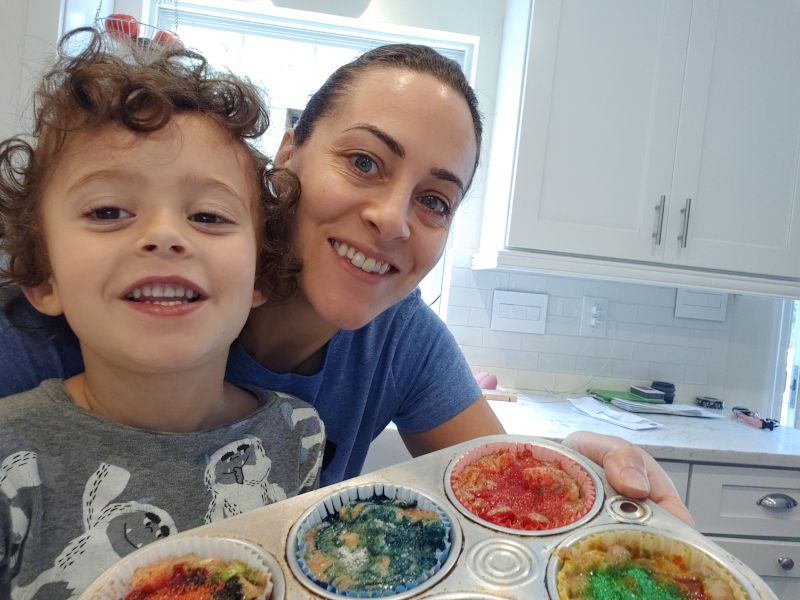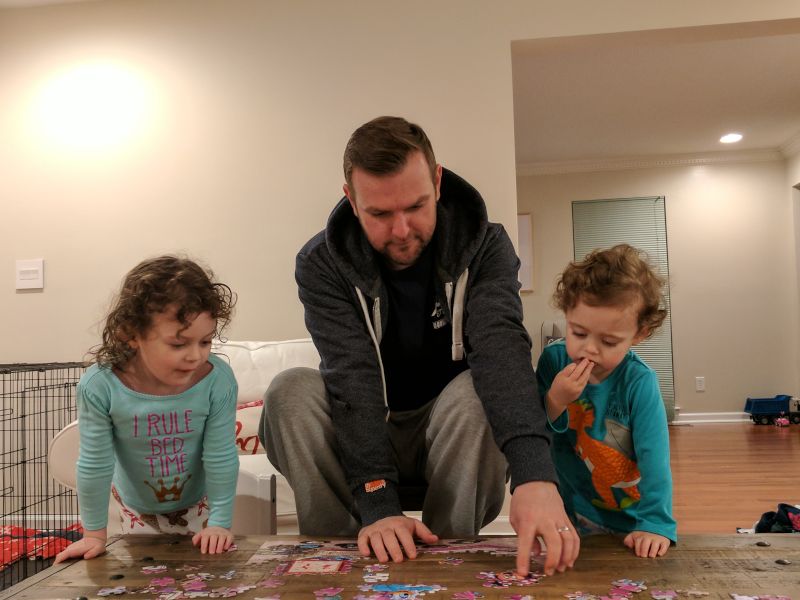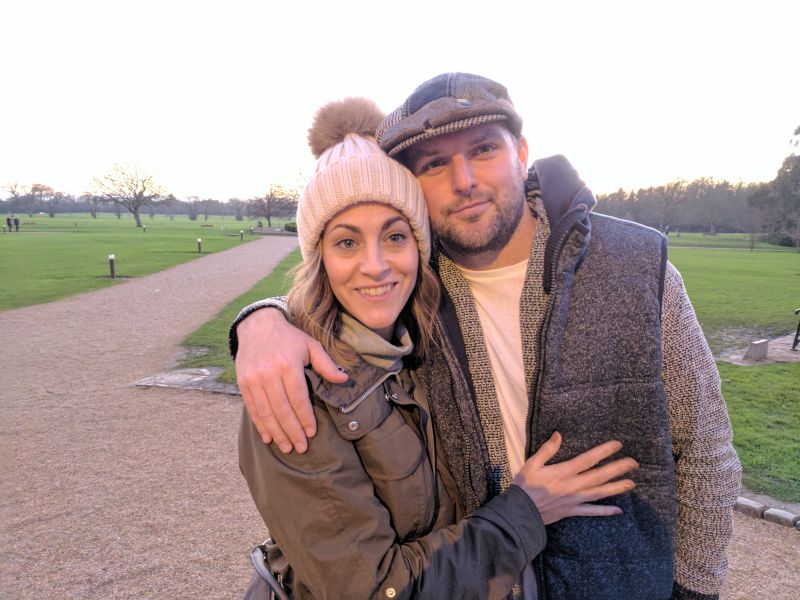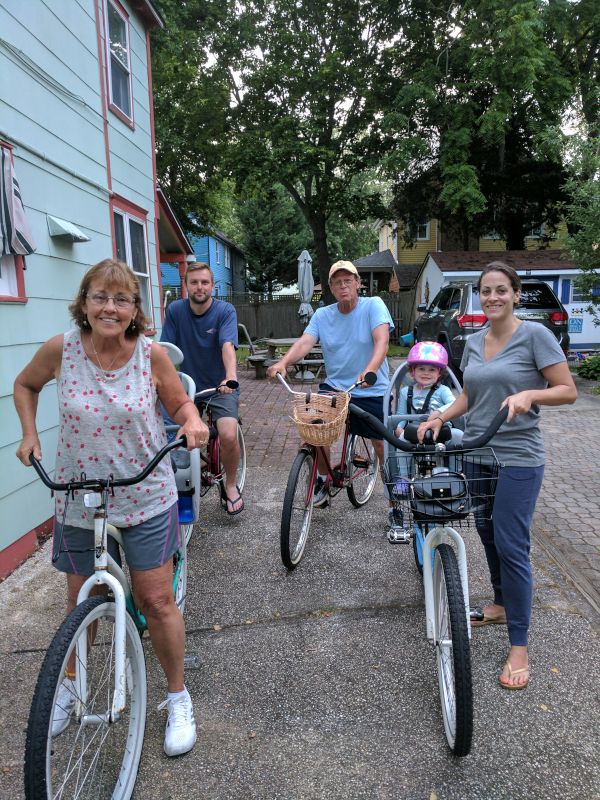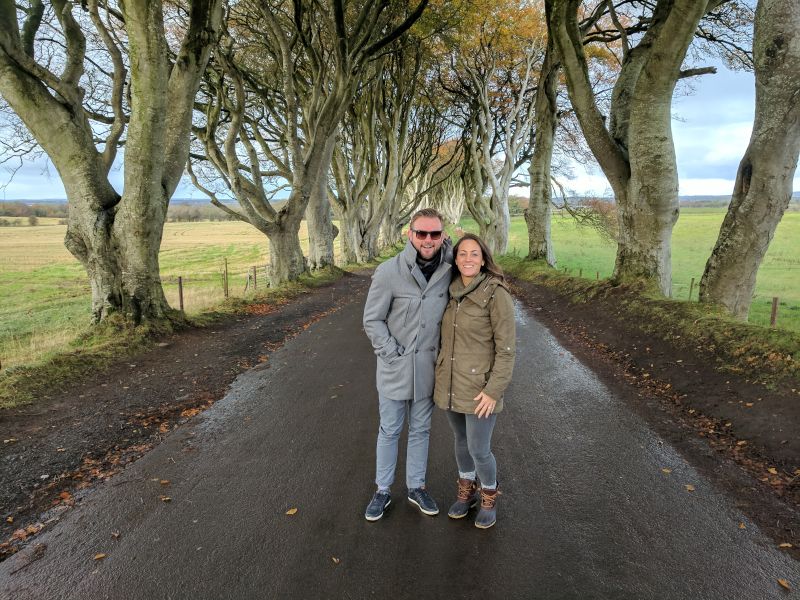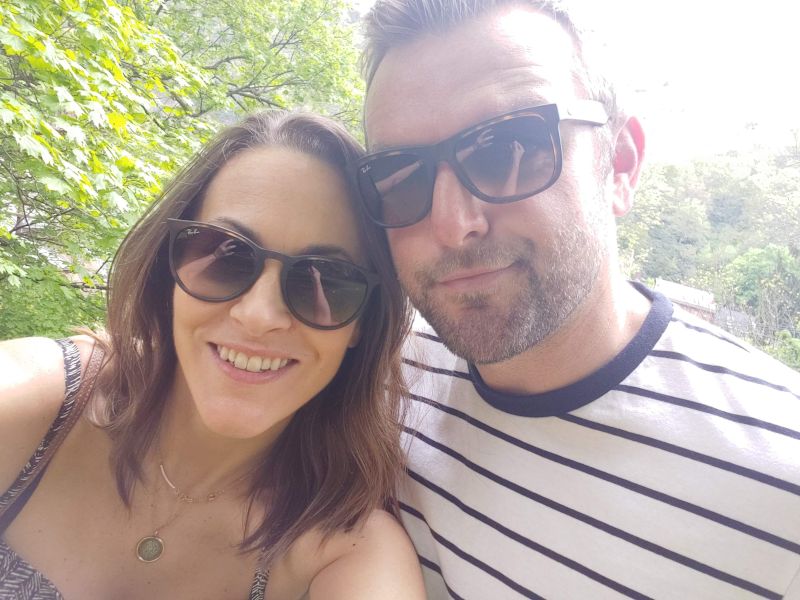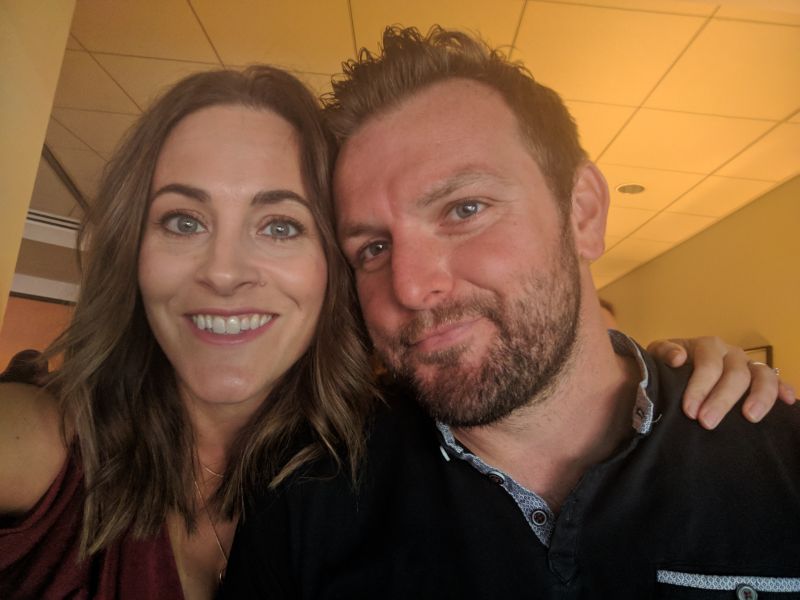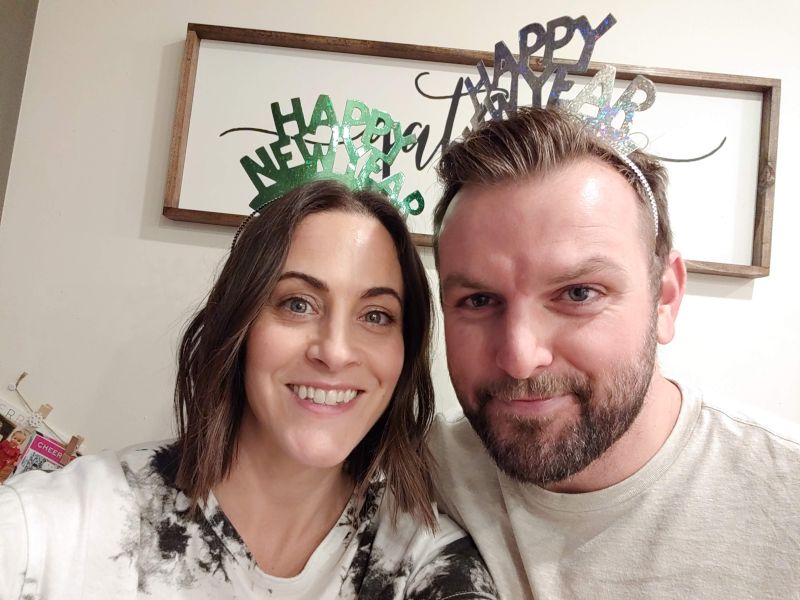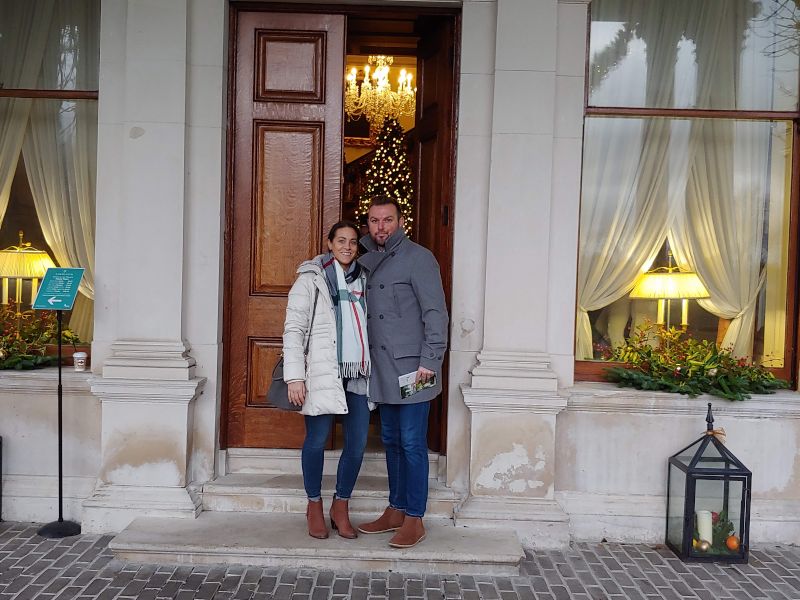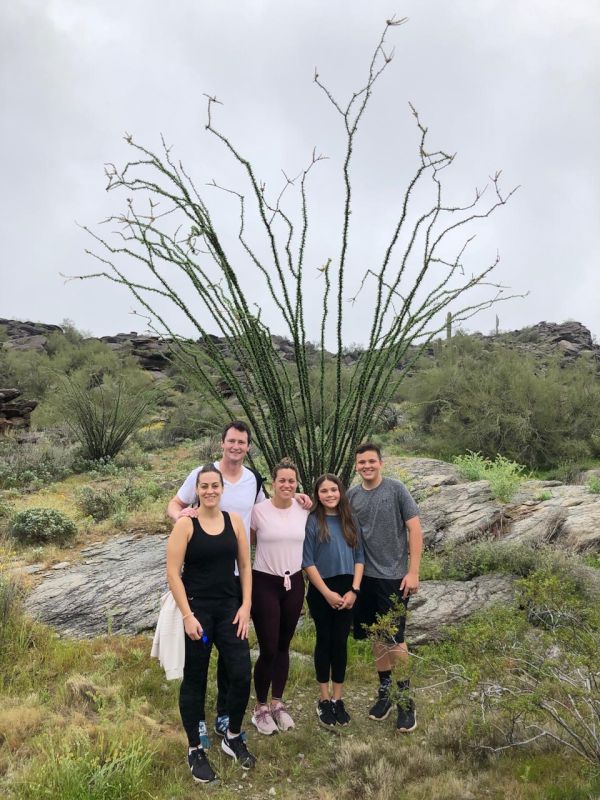 ×
1 / 12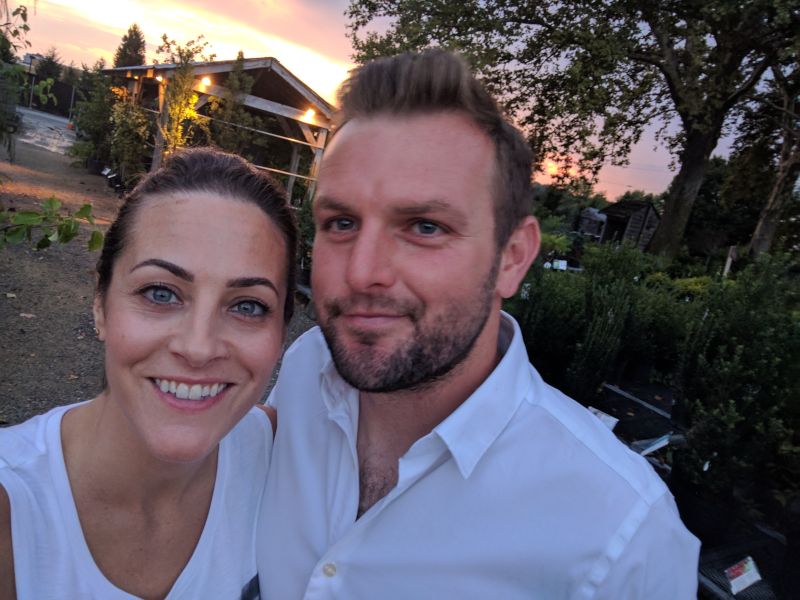 2 / 12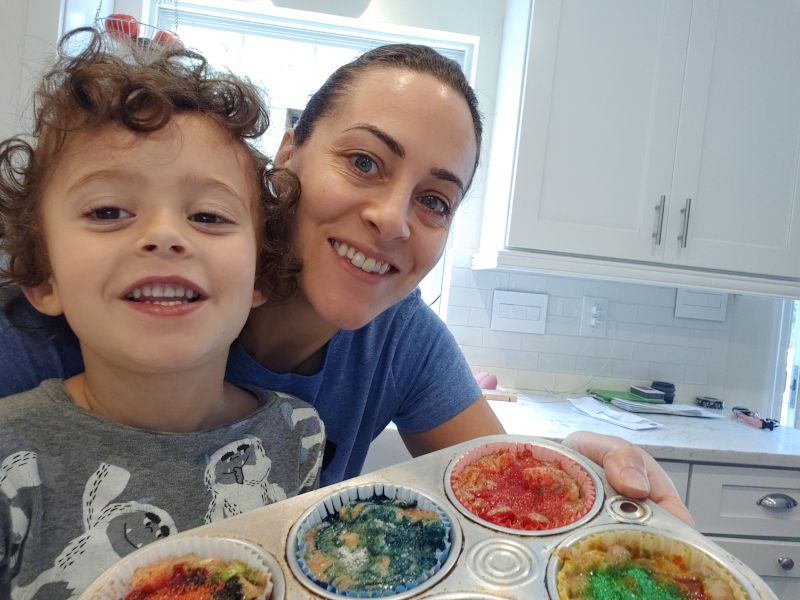 3 / 12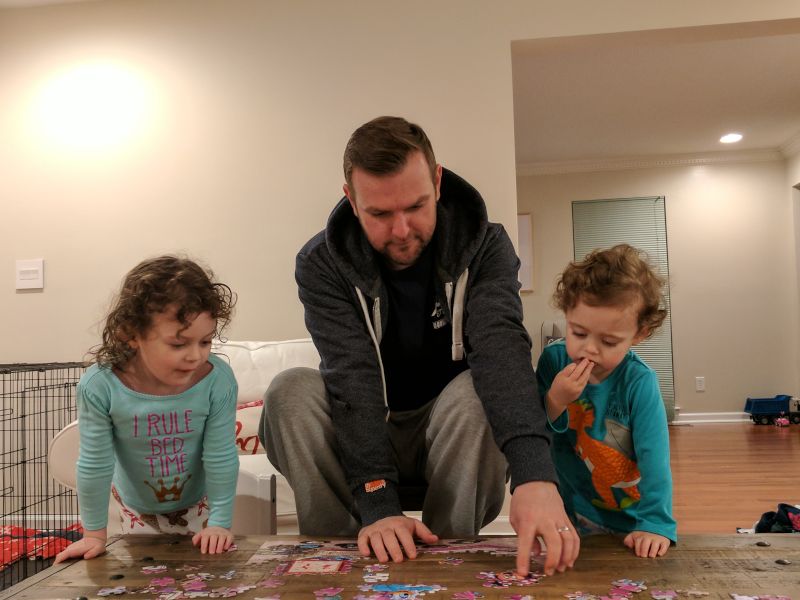 4 / 12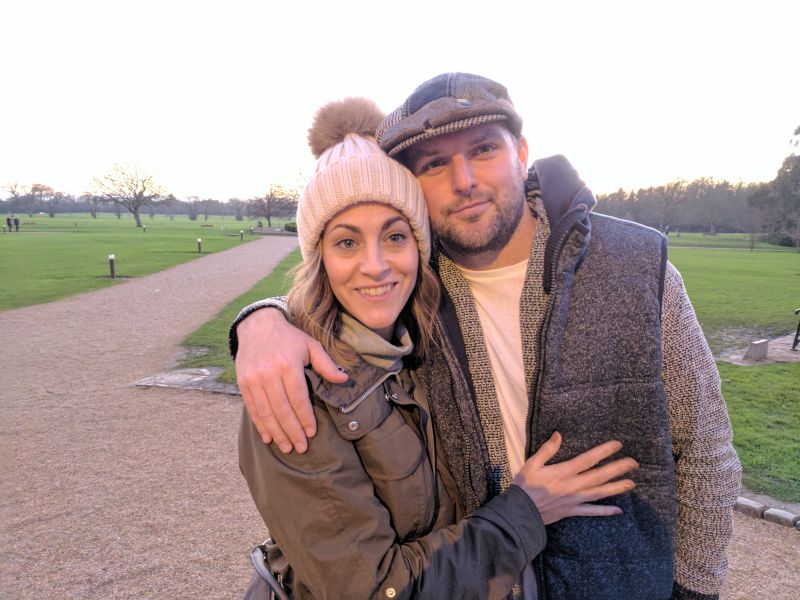 5 / 12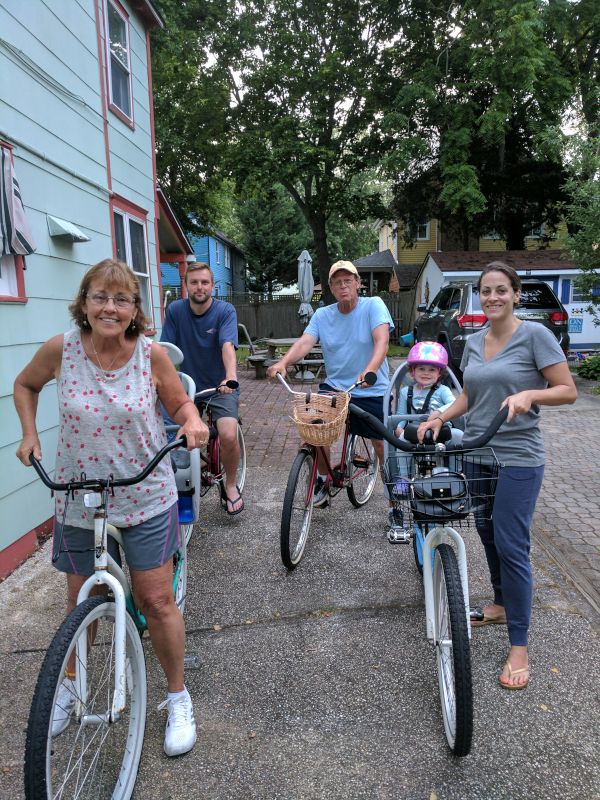 6 / 12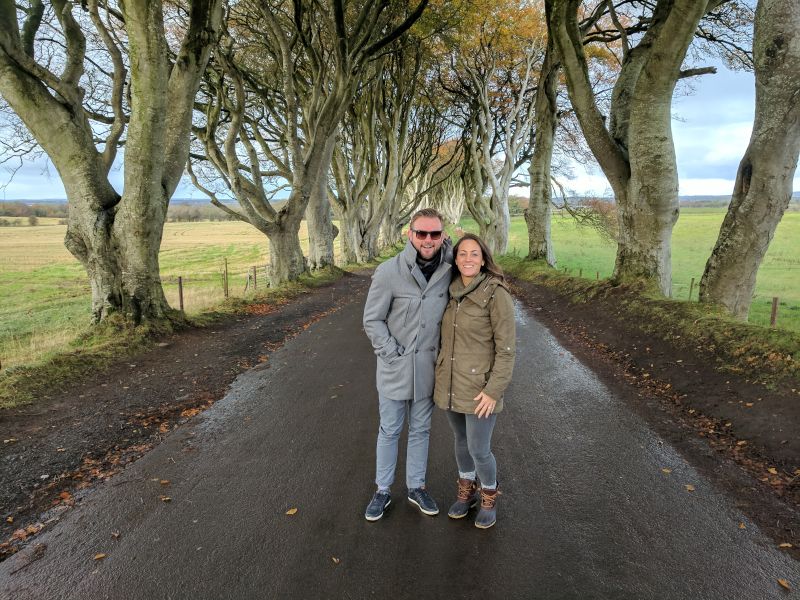 7 / 12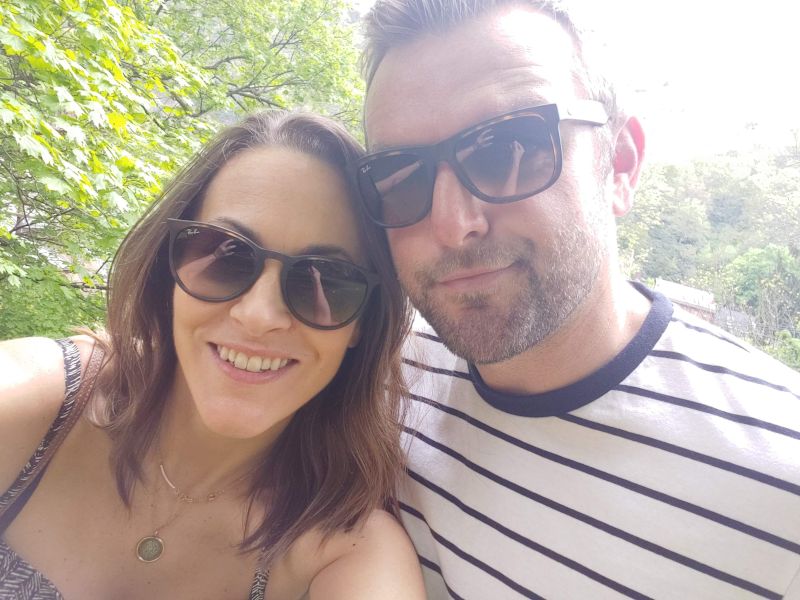 8 / 12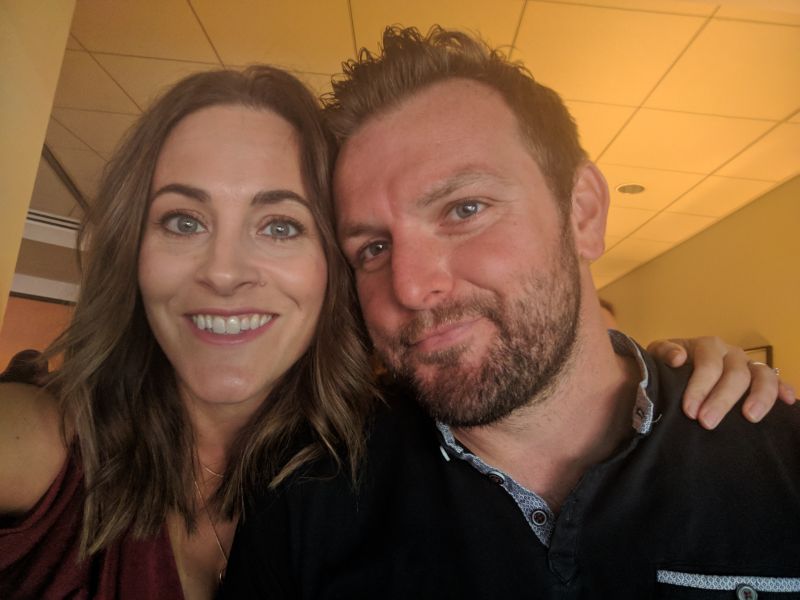 9 / 12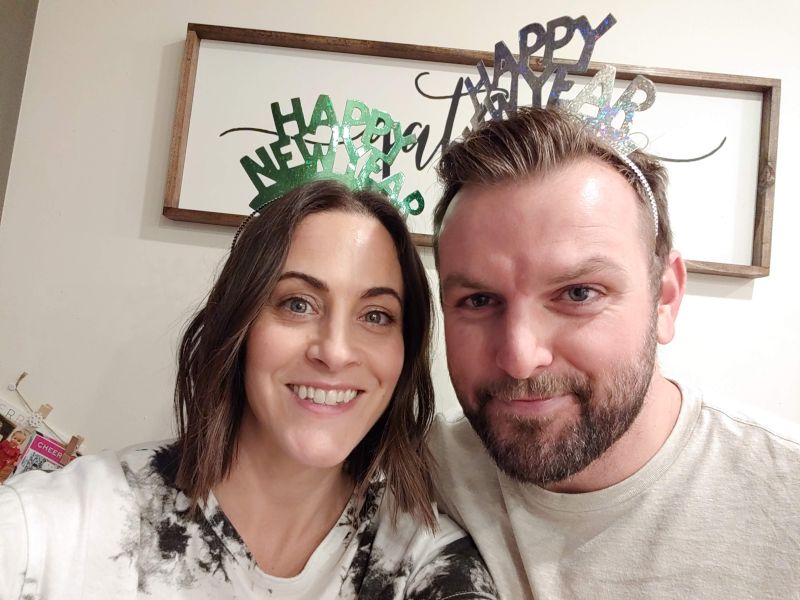 10 / 12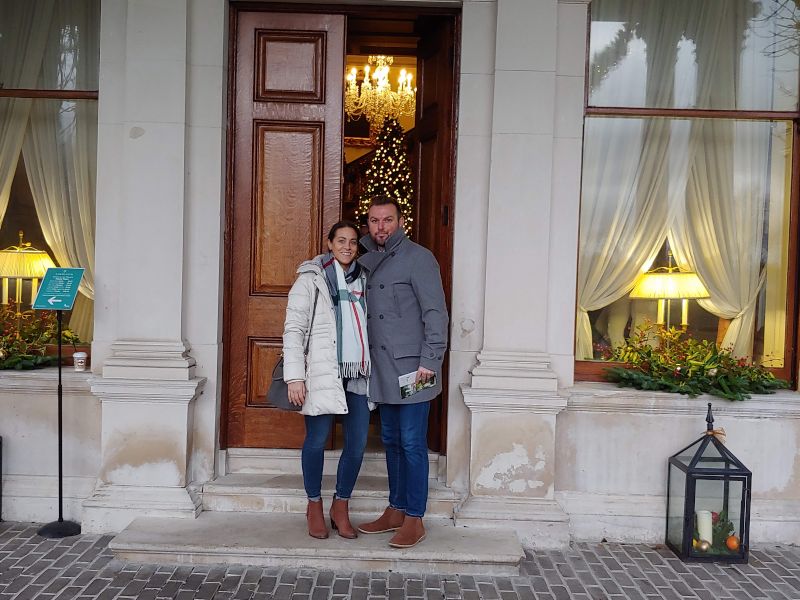 11 / 12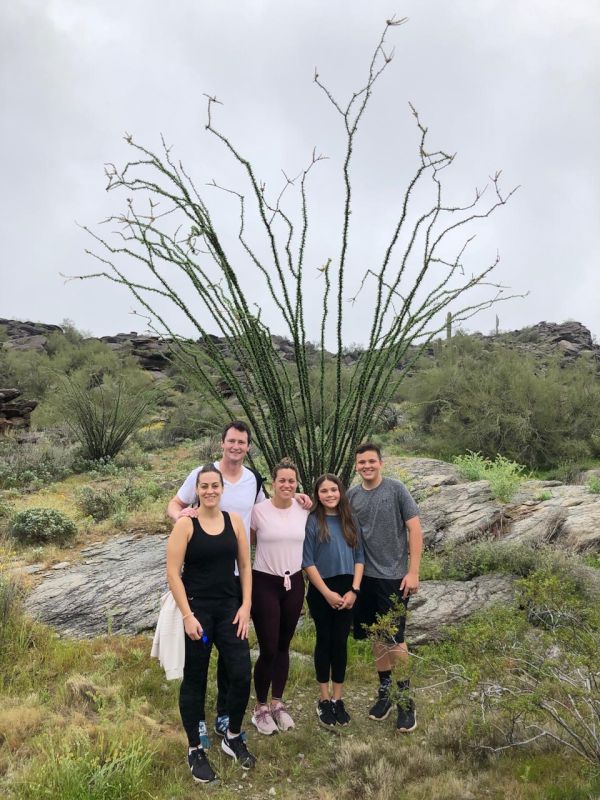 12 / 12
❮
❯
Our House and Neighborhood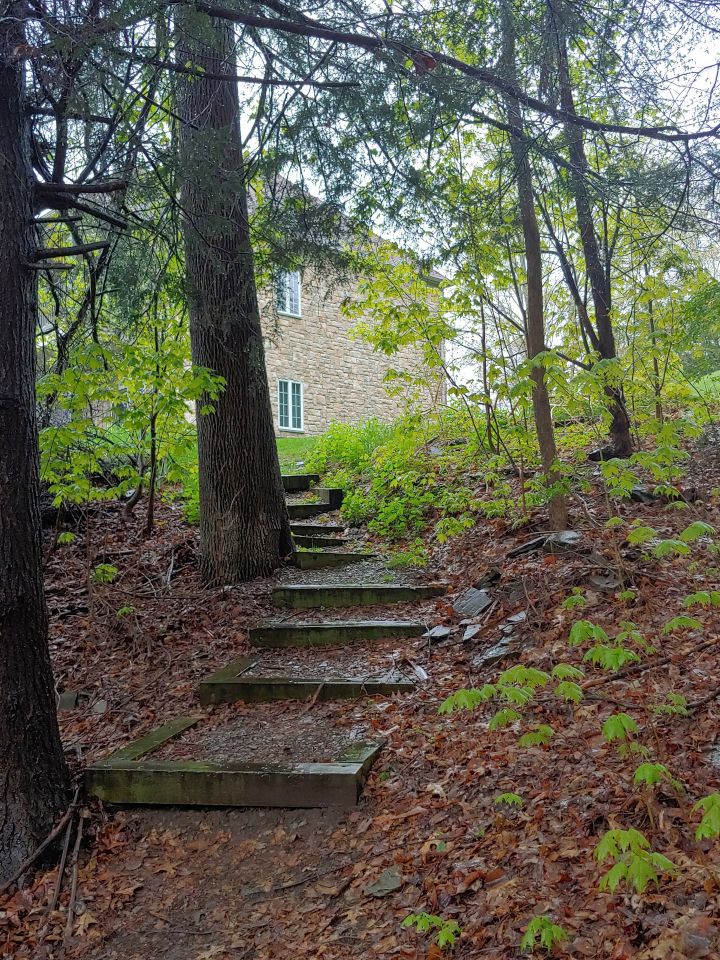 We live in a town home community in a residential area half an hour outside of a major city in Pennsylvania.
We love our two-story townhouse; it has a back patio with a large grassy area that's perfect for yard games. The community is tucked away at the back of a residential neighborhood so there is little traffic, which is great for walks, runs and bike rides. Our school district is ranked within the top 10 in the state. There are several parks nearby, the closest is five minutes away, and the local townships have parades throughout the year (Memorial Day, 4th of July, and Labor Day). We have attended these parades with our niece and nephew and take them to the local playgrounds often, and we can't wait to do these activities as a family. There are also a lot of open spaces and trails in the area that we enjoy exploring.
We love that we are so close to the city and can easily head there for dinner, a sporting event or concert, to visit a museum, or sightsee with visiting family and friends.
New Jersey and Delaware have so many beautiful beaches and we typically spend a week at the beach each summer. The Pocono Mountains are less than two hours away and offer amazing trails.
While we live in a quiet neighborhood, we truly feel that our location makes it easy for us to take advantage of all that our area has to offer.
Our Extended Families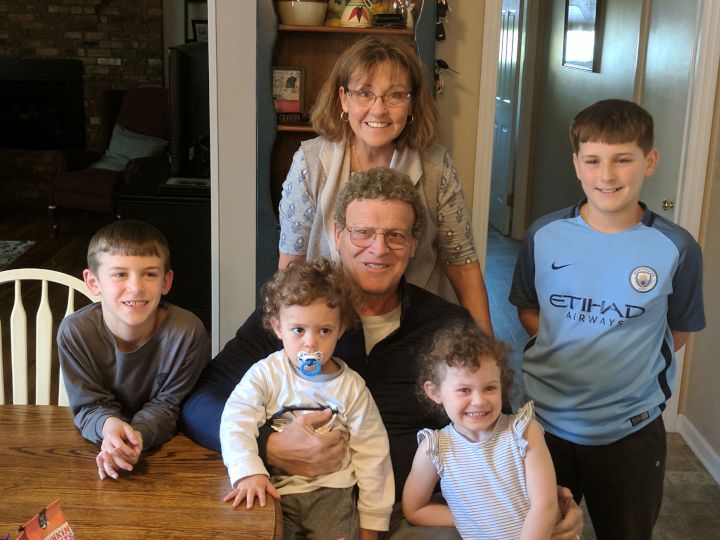 ERICA: I have a close extended family; growing up we celebrated holidays and milestones together. We looked forward to Christmas the most. Christmas Eve mass was followed by dinner at my grandparents' and each grandkid opened one present. Our traditions have evolved; my parents often travel to us, and our new Christmas tradition includes going to our local botanical garden to enjoy their lights, hot chocolate and music.
My mom's side of the family lives out West. We visited this past spring and participated in an East vs. West family competition. While the competition was a blast, my favorite part was the BBQ at our cousins' house where we hung out, played games and shared stories.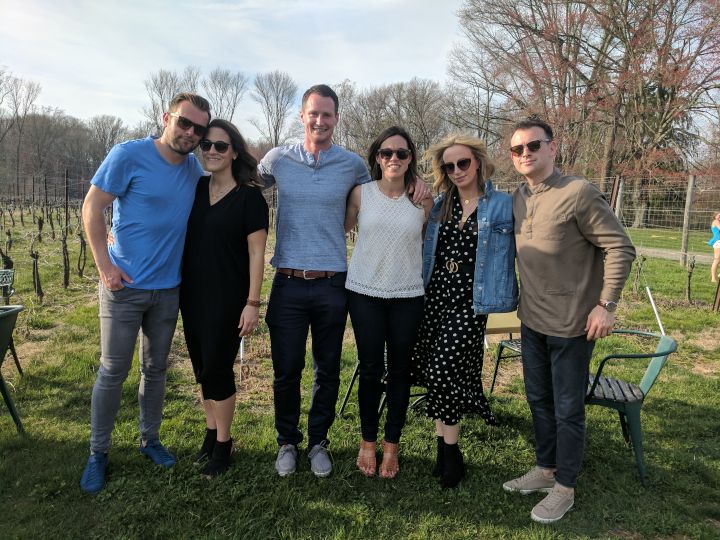 STEPHEN: I grew up on the East coast of Ireland, and my parents still live in the house I grew up in. Five minutes down the road is a castle; growing up I spent a lot of time on the castle grounds. They have sports fields, including soccer, cricket and Gaelic football, and it was a place to meet up with my friends.
Christmas was special for my family, and honoring our ancestors is important to Irish families. Families pay their respects by visiting their gravesides over the holidays. We would attend mass and go to the graveyard Christmas morning, and would bring drinks and food our loved ones enjoyed during life. We would share the drinks and food among ourselves, recounting memories, and we would give some to our departed as well! Afterwards we went to my aunt and uncle's for tea and toast, and then we would head home and enjoy Christmas dinner with our immediate family.
From Us to You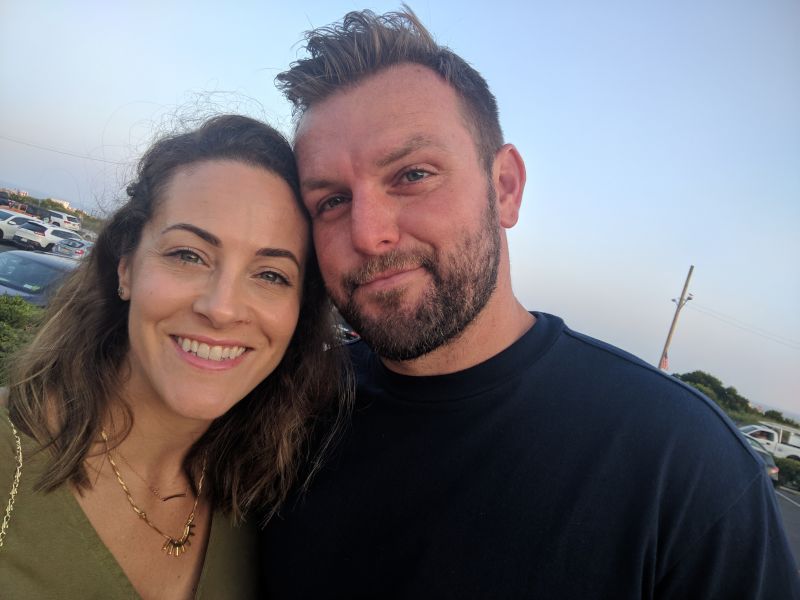 It was challenging for us to write this letter because it has been hard to put into words everything we are feeling, but we know that our struggle doesn't compare with the process you are going through. We want you to know that we think what you are considering for your child is remarkable.
Having a family has always been part of our dream, and although our journey has not been what we envisioned we do feel that everything has happened for a reason and has led us to the place we are today.
We met in 2007, and after dating long distance for a year we knew for sure we wanted to be together for the long haul. Erica left New York City to live near Stephen, and after two more years of dating we married in 2010. For the past several years we tried to start our family biologically, undergoing infertility treatments and dealing with the loss of three miscarriages. We had always discussed adoption and initially went down the path to foster-adopt. After a setback with our agency we did additional research, had many, many conversations – between ourselves, and also with other people who have adopted – and gave our decision much careful thought, which led us to American Adoptions.
Our experiences have been very hard emotionally and physically, but they have only strengthened our dedication to each other and to our dream of building our family. We have stuck together through all of the ups and downs, communicating and supporting each other along the way, and we feel that our relationship is stronger than ever. We know being parents is challenging and we know every day won't be perfect, but we feel like we are ready to tackle any obstacle life brings our way.
It is our hope to have ongoing contact with you if that is something you would feel comfortable with. Your child's experiences and milestones can be shared via emails or letters, with photos, so that we can stay connected. When the time comes, we would be open to planning in person visits. While we more than welcome your participation in your child's life, we realize your involvement may change over time and might not always look the same, and that's OK too.
We are committed to an open and honest dialogue with your child about adoption from the very beginning. They will know that they were loved by you before they were even born; you would be the reason our family came to be and for that we would be forever grateful. We would love to honor and recognize your child's birth family by incorporating your traditions into our lives and would be so thankful if you would share them with us.
We were both fortunate to grow up in loving homes with siblings and close-knit extended families. We were very active in sports and school activities and had supportive parents who encouraged us every step of the way.
We want to provide that same kind of childhood for a child. They will have loving grandparents, aunts and uncles, grownups, cousins and playmates to surround and support them. We will provide opportunities for top quality education along with exposure to travel and different cultures. There is a great big world out there and we can't wait to share it with a child! We look forward to going to parks and playgrounds, hiking and picnicking, and doing crafts and activities together as a family. As the child grows and begins to be drawn to their own activities we look forward to nurturing their interests and cheering them on, whether it's on the sports field, in an art studio, or whatever endeavors they choose. We will absolutely be present and involved in their life and want our home to be a welcoming place they can bring their friends to.
Thank you for taking the time to learn about us and our dreams for our family. We are so grateful and we will keep you in our thoughts and prayers as you make this decision.
Stephen & Erica
Favorites
Candy Bar
Reese's Peanut Butter Cups
Childhood Toy
My Little Pony collection
Dessert
Profiteroles
Anything chocolate
Disney Movie
The Lion King
The Lion King
Holiday
Thanksgiving
Christmas
Ice Cream
Peanut Butter Pandemonium
Chocolate Chip Cookie Dough
Junk Food
Kettle Potato Chips
Memory with Spouse
Our Wedding Day
First Visit to Stephen's Hometown
Movie Munchie
Reese's Pieces
Popcorn
Sports Star
Zinedine Zidane
Sports Team
Manchester United
Vacation Spot
St. John USVI
St. John, USVI