1-800-ADOPTION
Thank you for viewing our profile
If you would like to learn more about us, please call 1-800-ADOPTION (2367846), fill out the form at the bottom of our on-line profile page, or email us at bp_information@americanadoptions.com.
To revisit our on-line profile page and view our profile video at American Adoptions, simply use your mobile phone to scan the QR code on the right. We are looking forward to hearing from you!
Mike & Jenn
Hello! We are Mike and Jenn, and we are so grateful that you have chosen to read our profile. We are excited to grow our family through adoption and believe that we will be wonderful parents. If you choose us, please know your child will be entering a home full of laughter and love. Thank you for considering us, and we wish you the best as we all continue this journey.
About Us
Job
Program Manager
Data Analyst
Education
Master's Degree in Higher Education
Master's Degree in Applied Math
Relationship
Legally Married
Our Favorite Vacation Spot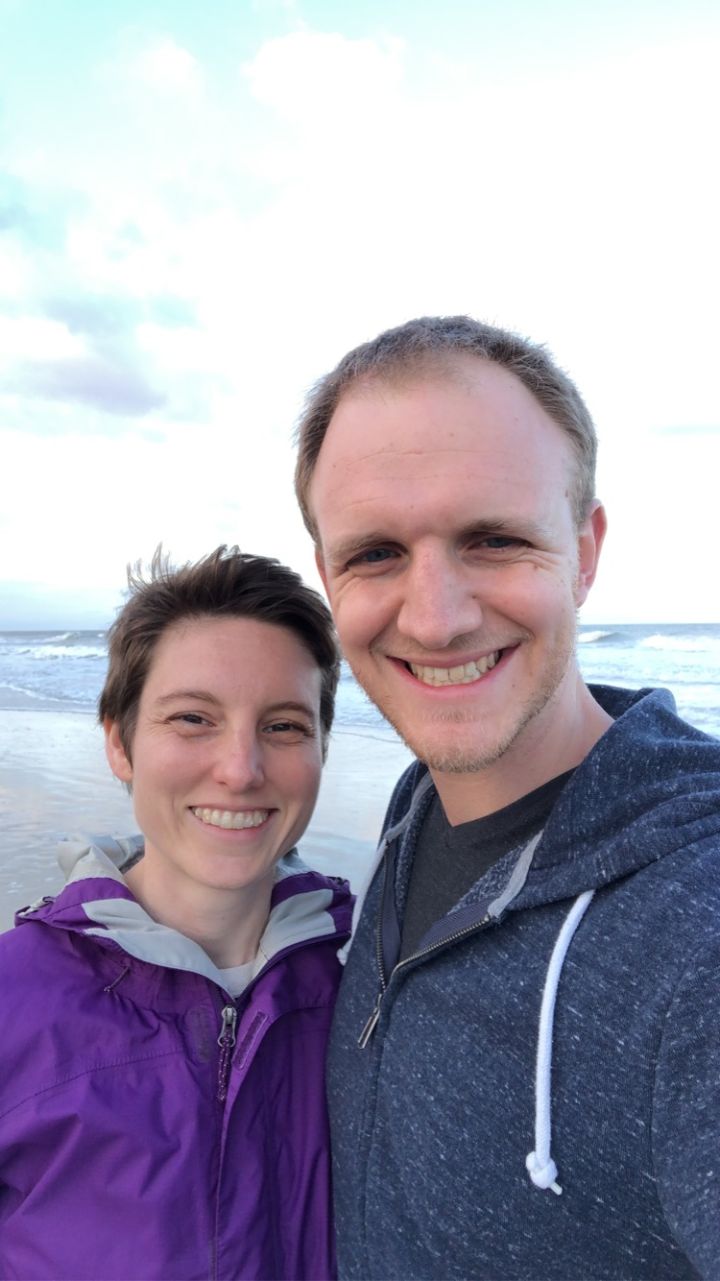 Our favorite vacation spot is anywhere with a beach on the ocean. We both love the water for different reasons. Jenn loves the sound and sight of the waves and finds them peaceful, especially while walking on the beach. Mike grew up going to the New Jersey shore every year and enjoys swimming in the ocean and reading on the beach.
Most recently, we took a week-long vacation to the Outer Banks in North Carolina with Mike's family, and it was the best relaxing vacation. We saw and walked along the ocean every day, Mike swam in the waves, Jenn read five books, and we even found a local bookstore to explore (another favorite for us on any vacation). Mike was also able to cook and bake a few times for the family, including pizza and cinnamon rolls! We were also able to see Jenn's parents both before and after the trip to the beach. We want to make this vacation an annual one and think it would be a great way for our parents to meet their new grandchild.
What It Means to Become Parents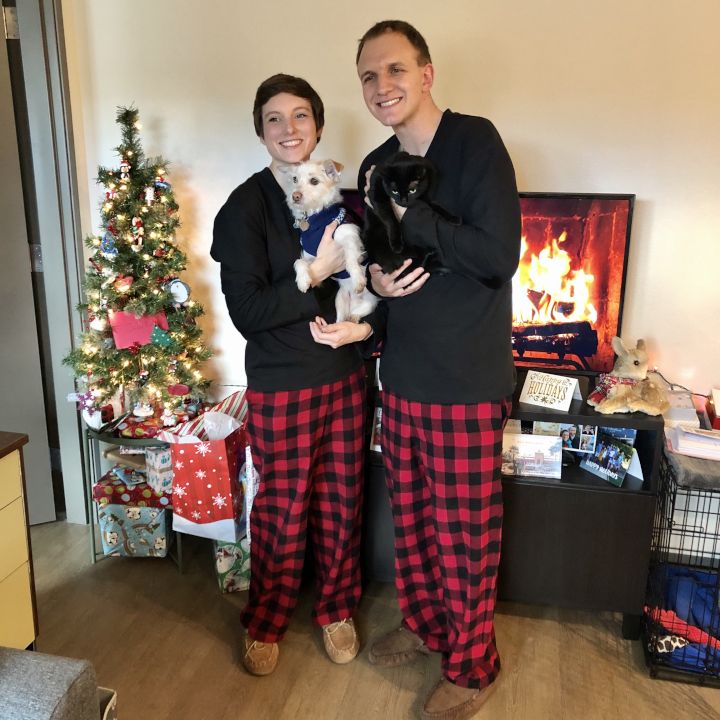 To us, being parents means raising a child to be a caring and understanding human being. It means showing them how to show care for other people, take the time to learn about people different than them, and do what they can to help others whenever possible. It means ensuring a child receives a good education and facilitating their growth and development outside of formal education. It also means supporting them being their own person with their own identities, interests, and dreams.
We don't expect any part of the above to be simple or easy, but we are truly looking forward to every challenge and success along the way as we raise a child. We expect to enjoy sharing our own experiences and interests with them and exploring new hobbies that they develop. Jenn enjoys sewing and knitting and cannot wait to pass this onto a child, between making clothes for them and possibly even helping them in their own future projects. Mike cooks and bakes constantly and knows he will enjoy involving a child in making dinner and desserts for the whole family to enjoy. We also both enjoy reading and know that reading to and with your child will be one of our favorite activities.
We expect to enjoy travelling together as a family, both to new places to create new memories and to places we have visited before with family - especially the ocean. Just imagining walking on the beach holding a child's hand makes us smile.
Cultural Diversity
To us, being parents means teaching a child to listen to people, learn about them and their identities, and show care for them as human beings no matter who they are. It will also mean educating them on the reality that while they must treat everyone with care and respect and celebrate cultural diversity, society in general has not historically done so and continues to systematically treat people differently based on who they are.
Of course, this is a topic we will gradually introduce to a child, through storybooks with diverse characters and topics, life in a diverse community and with culturally-relevant celebrations and events, and discussions on difference as they notice it in their environment rather than shying away from difficult topics. We know these discussions may revolve around potential classmates and their parents and will encourage them to pursue friendships with both children whom they share identities with and those they do not, and we hope to model this for them too.
We also recognize that we may have a different cultural background from you and your child, and if that is the case, we plan to read, watch, and learn as much as we can about that heritage and make sure we work that culture into our family life and your child's upbringing as much as possible. We know that will be difficult, but we already strive to learn about and celebrate diversity in our own lives and believe that mindset will help us along the way.
Photos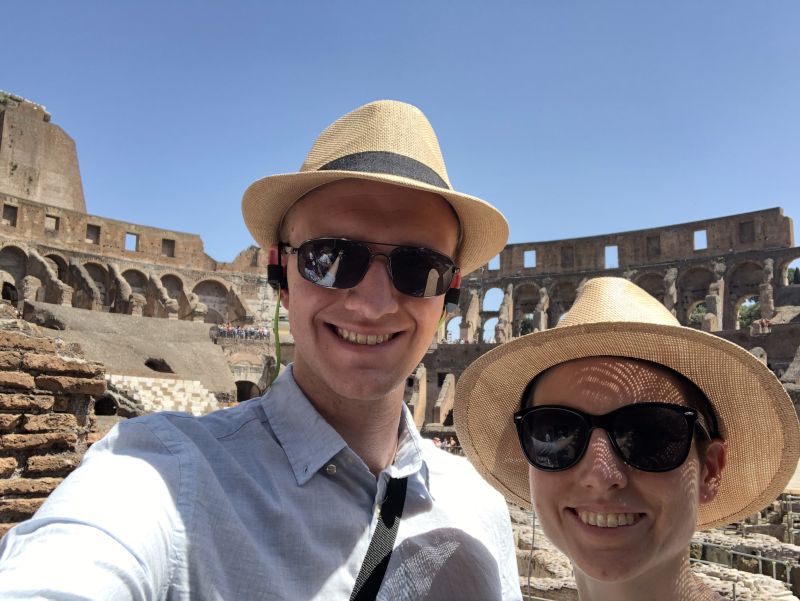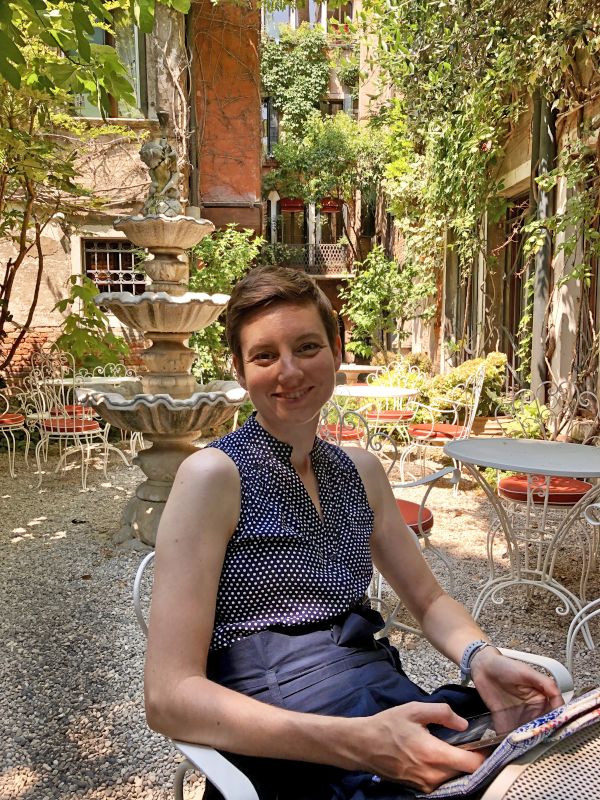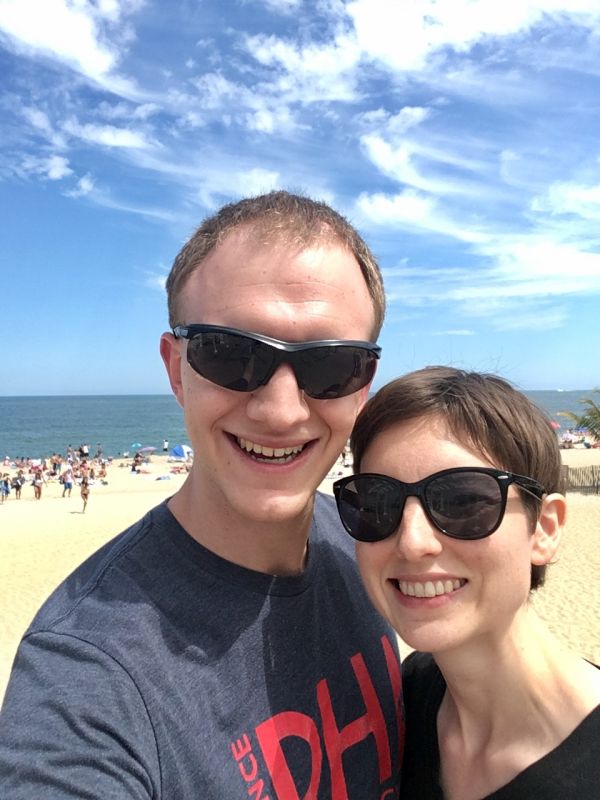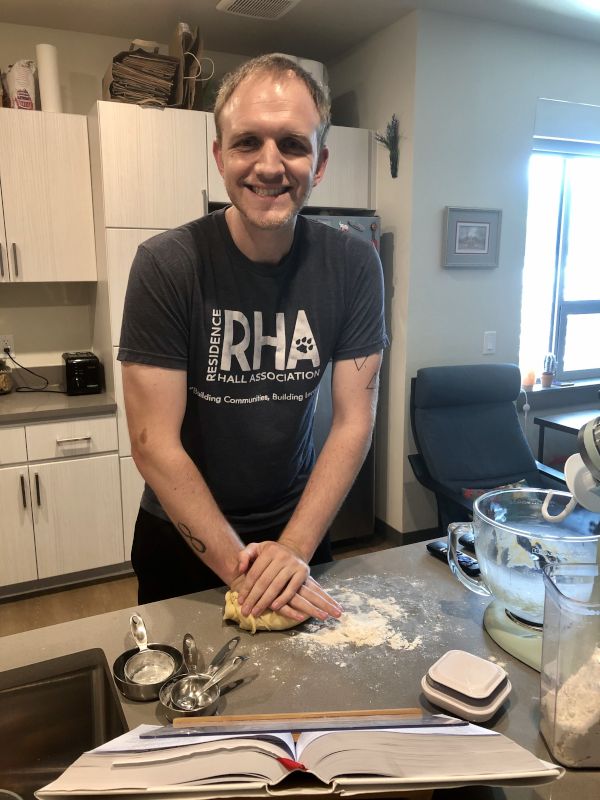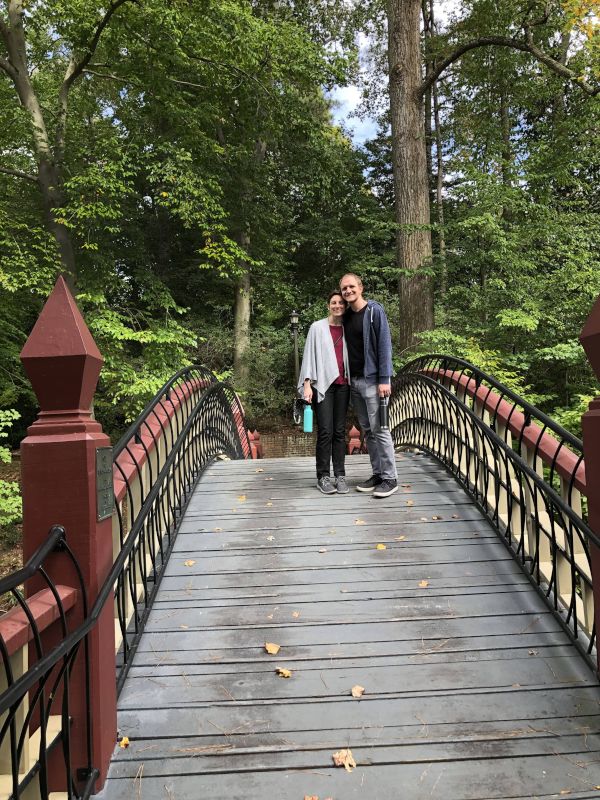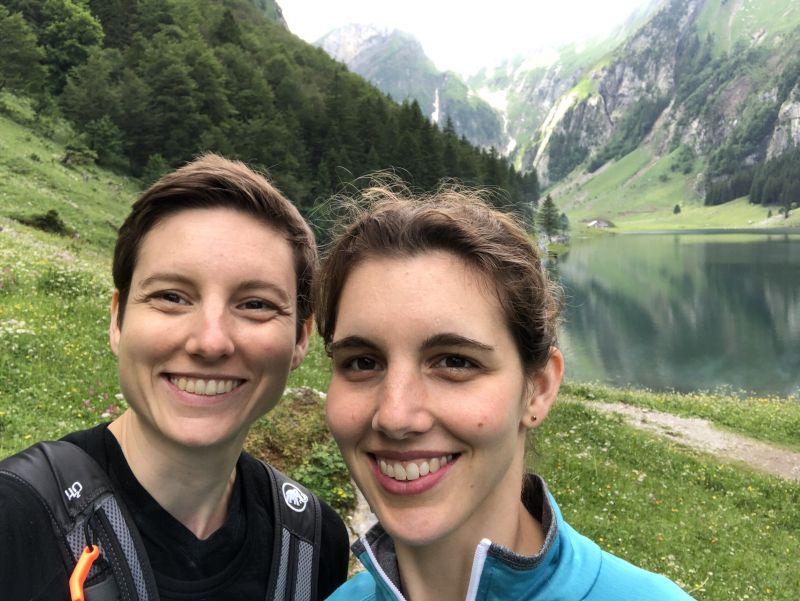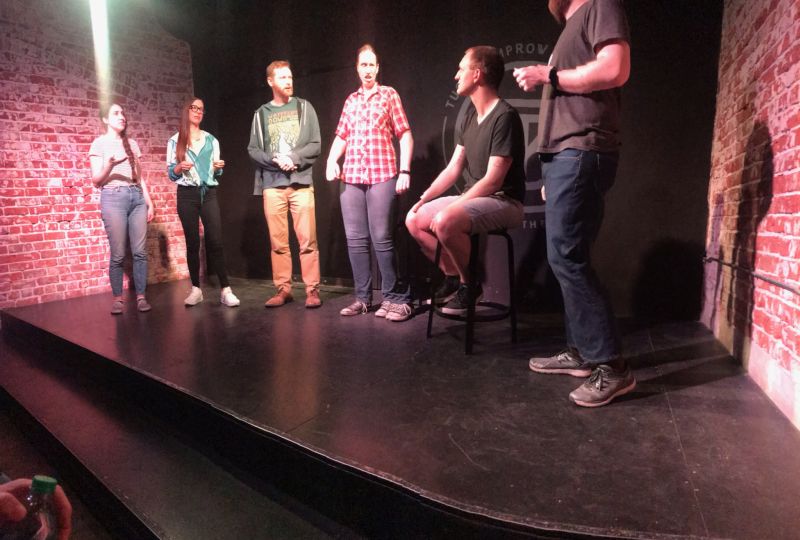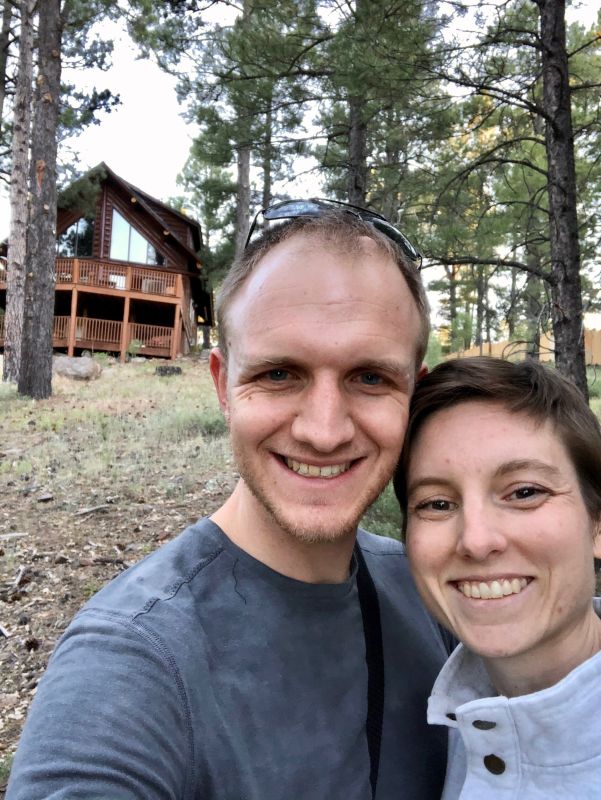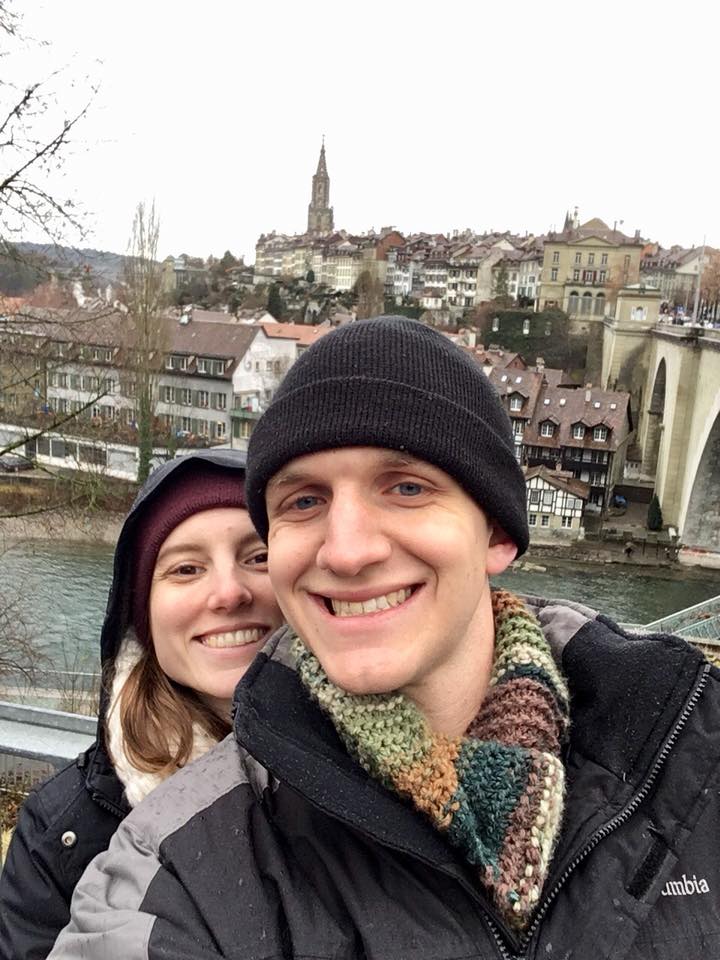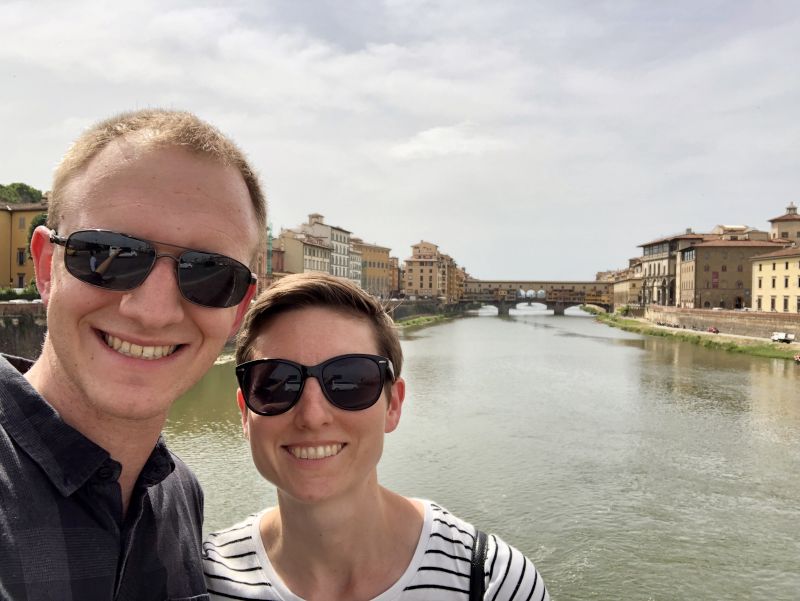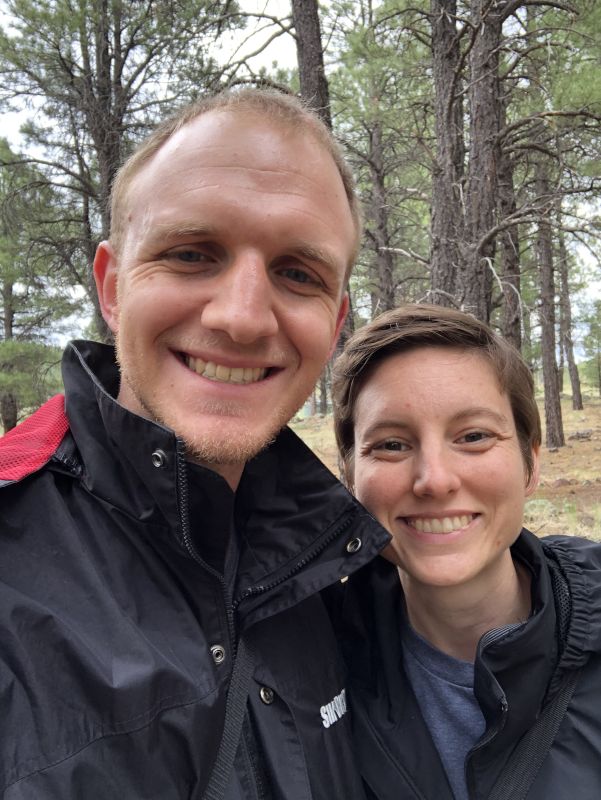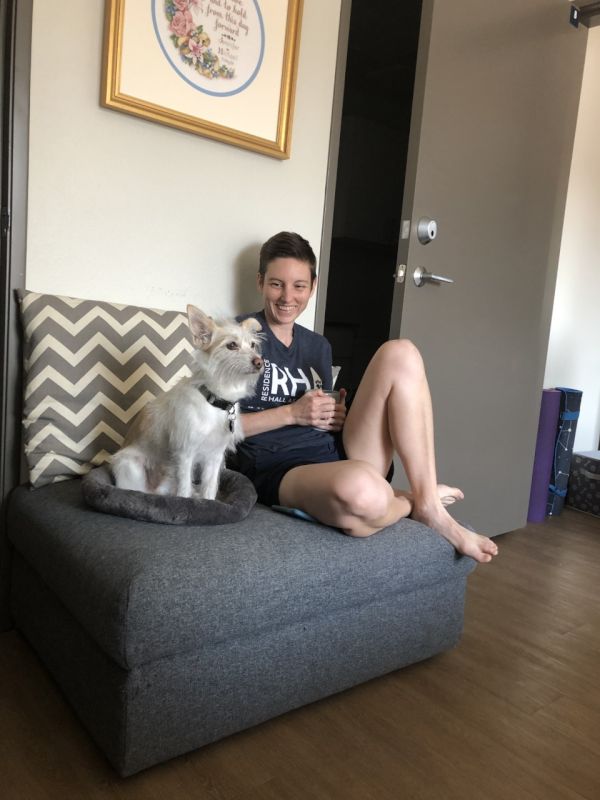 ×
1 / 12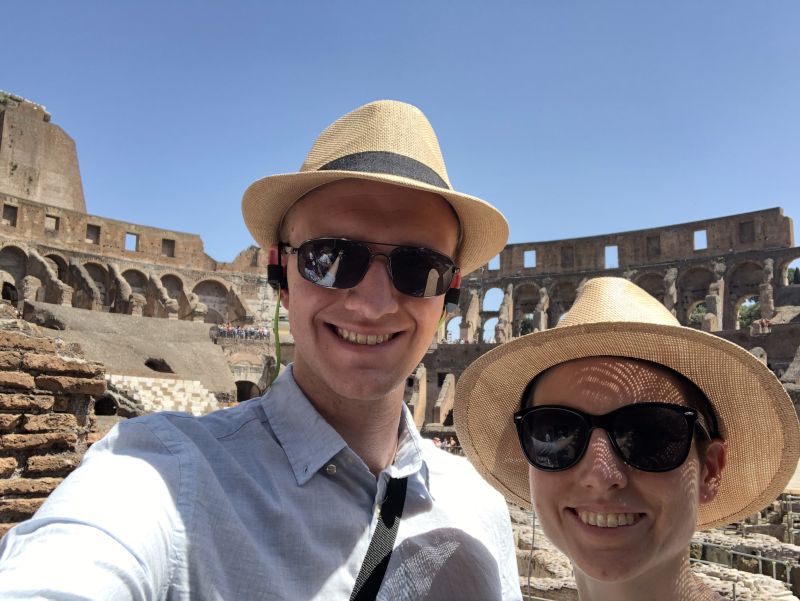 2 / 12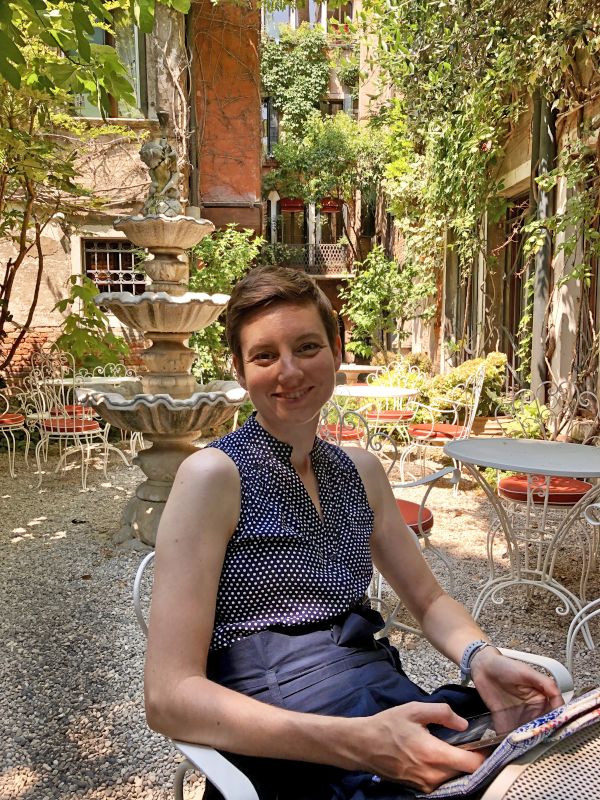 3 / 12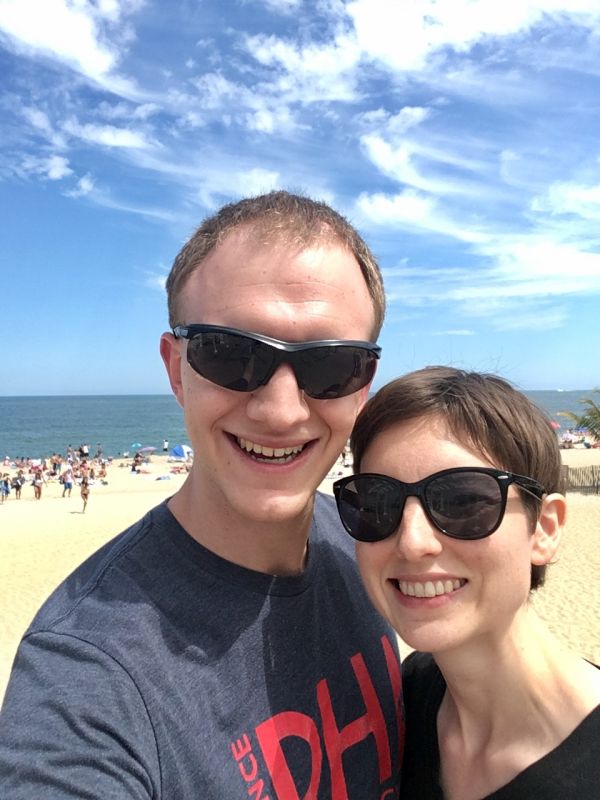 4 / 12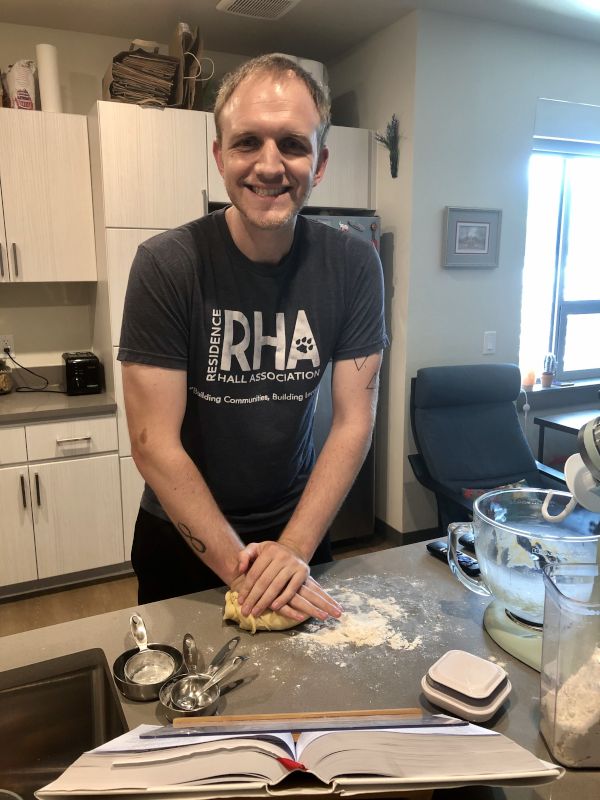 5 / 12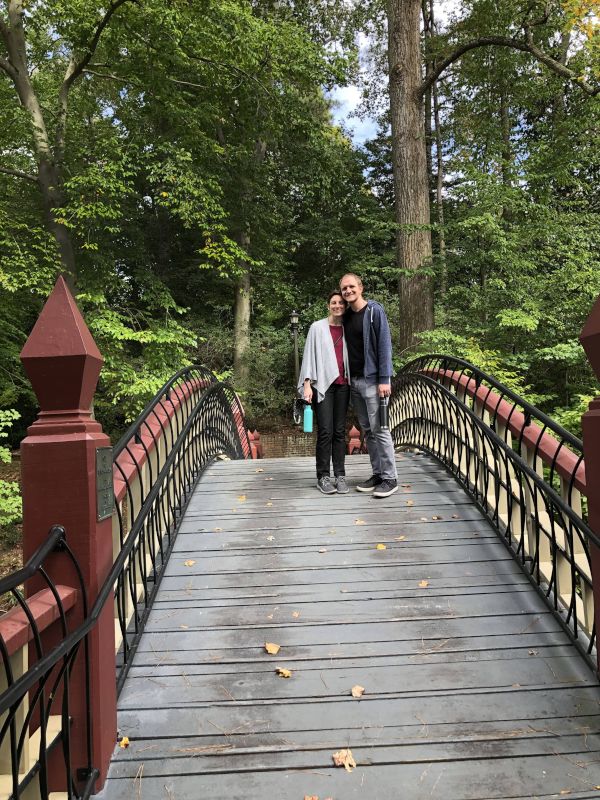 6 / 12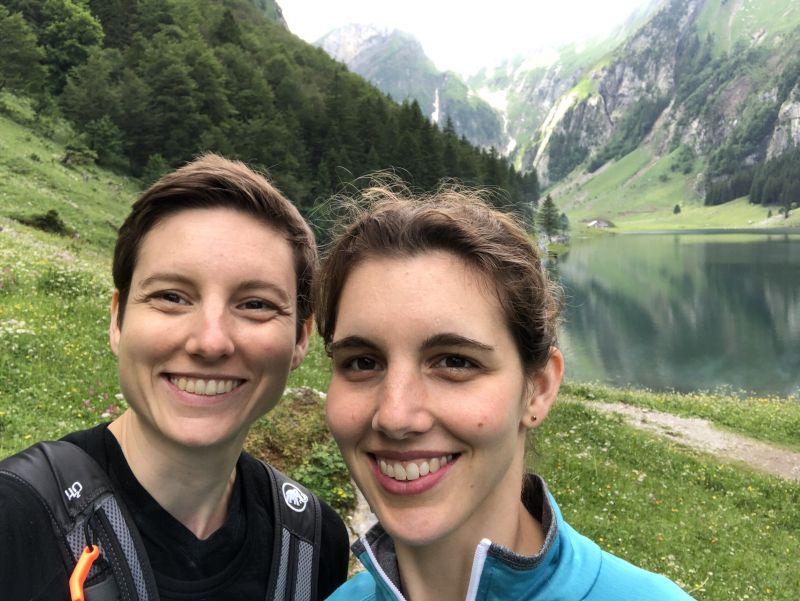 7 / 12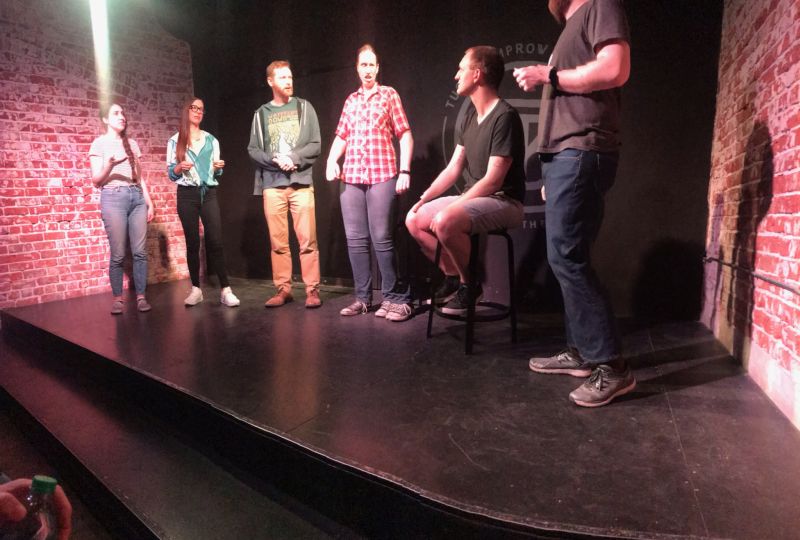 8 / 12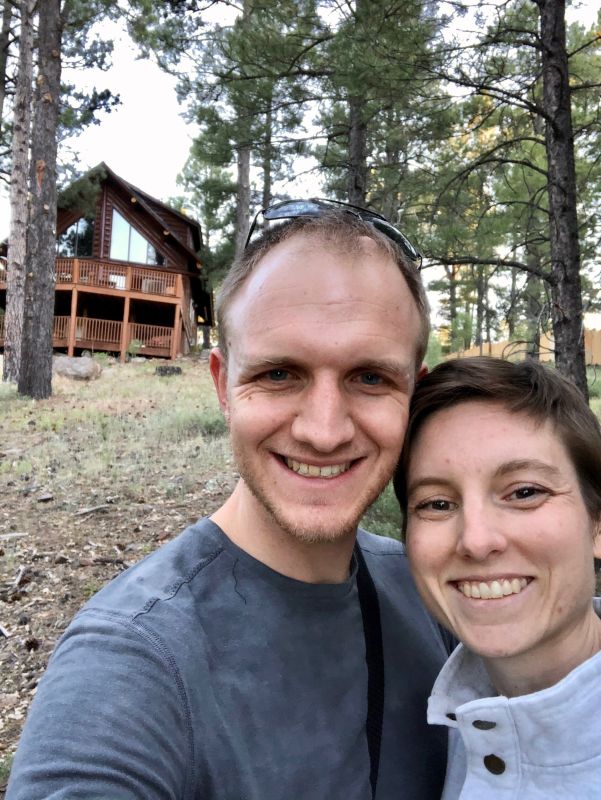 9 / 12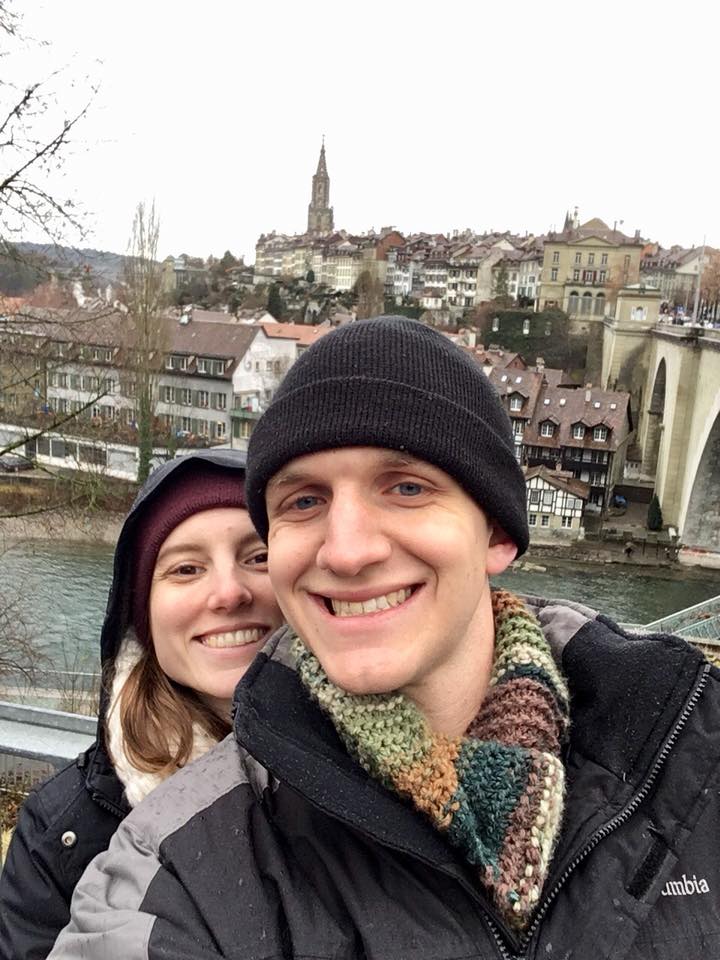 10 / 12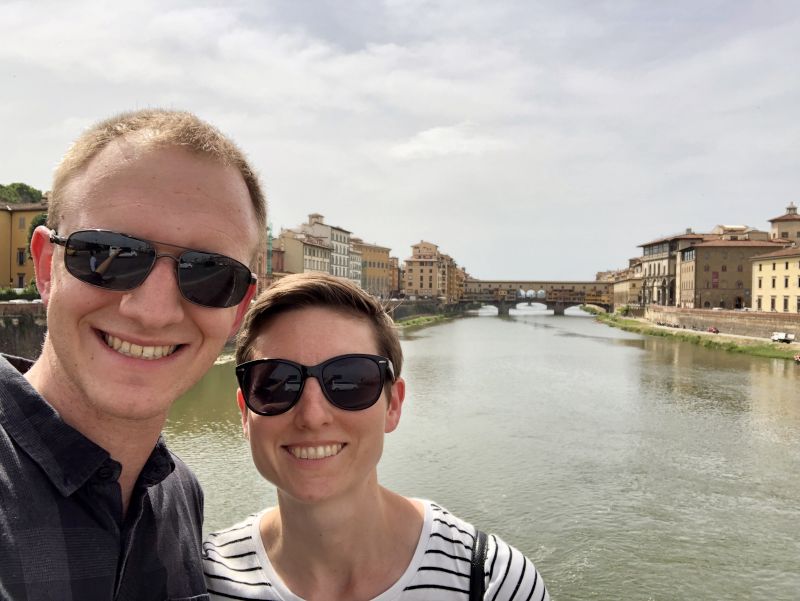 11 / 12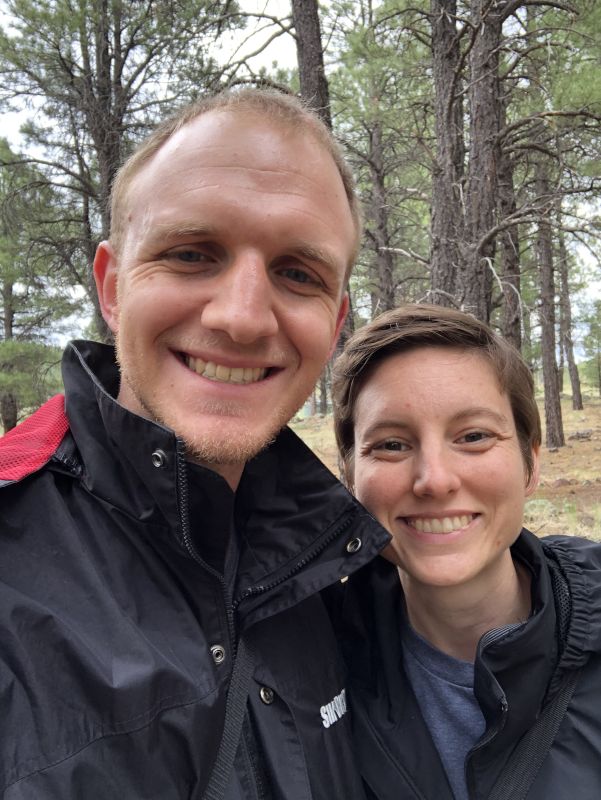 12 / 12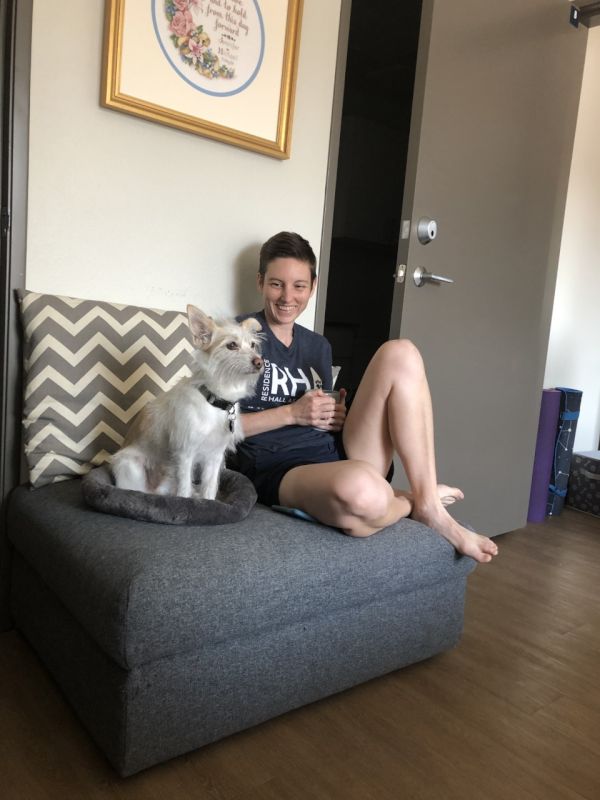 ❮
❯
Our House and Neighborhood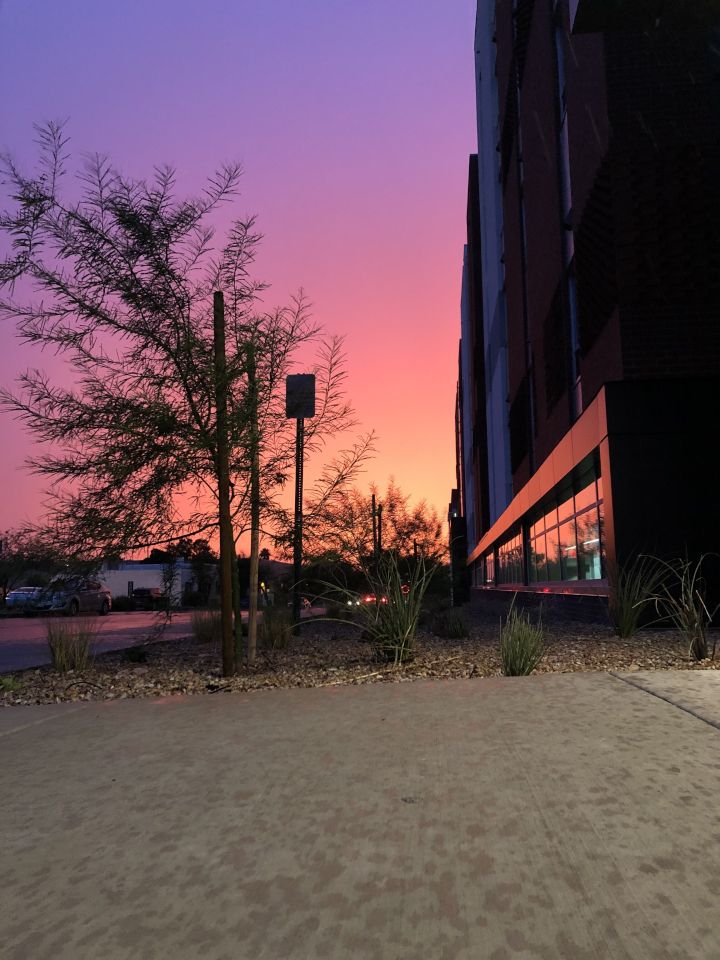 What makes our home unique is that we live in a college dorm. This may sound small and crowded, but it's definitely not--Mike's job is to manage college dorms, so we live rent-free in a large, two-bed, two-bath apartment that is separate from the students' rooms. Living on a large college campus is great because there is always something happening for families to go see and experience, including plays, sporting events, science demonstrations, book festivals, exhibits, and more. And outside of those, the campus is beautiful, so walking our dog, Toby, outside in the Arizona sun is something we enjoy doing every day of the year.
Outside of campus, our city has several parks, zoos, libraries, and museums where families bring their children to play or experience something new, and we cannot wait to bring a child to these places as well. There are often fun events put on by local organizations at these places, such as holiday light exhibits at the zoo in the winter, outdoor children's movie screenings at the parks, an annual folklife festival that celebrates the numerous cultures in our city, and an annual book festival that includes several children's authors and a full interactive science section specifically for kids. Perhaps more importantly, we have multiple friends in the area (including a few on campus as well) who either have very young children or soon will, so your child will have plenty of kids near their age to play with!
Our Extended Families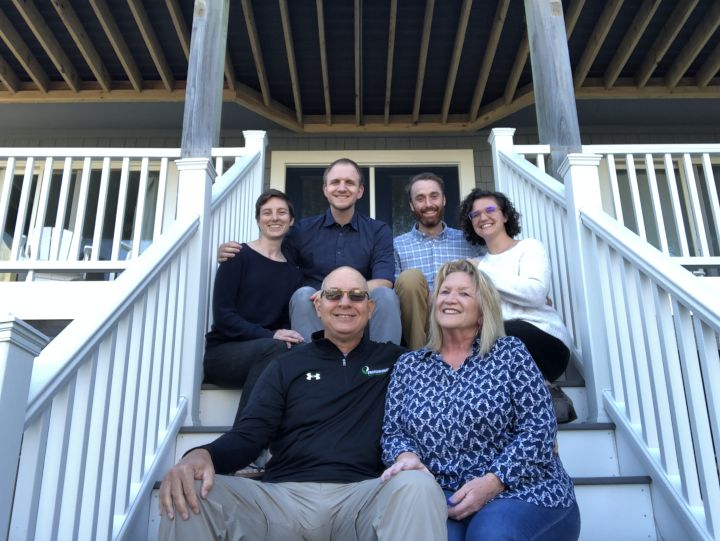 We live across the country from both of our families, but we still manage to see them multiple times a year between holiday trips, family events, and visits either from or to them on the east coast. Our families' traditions mainly come from Thanksgiving, Christmas, and the food we cook and eat, but the main tradition is coming together and spending time with each other.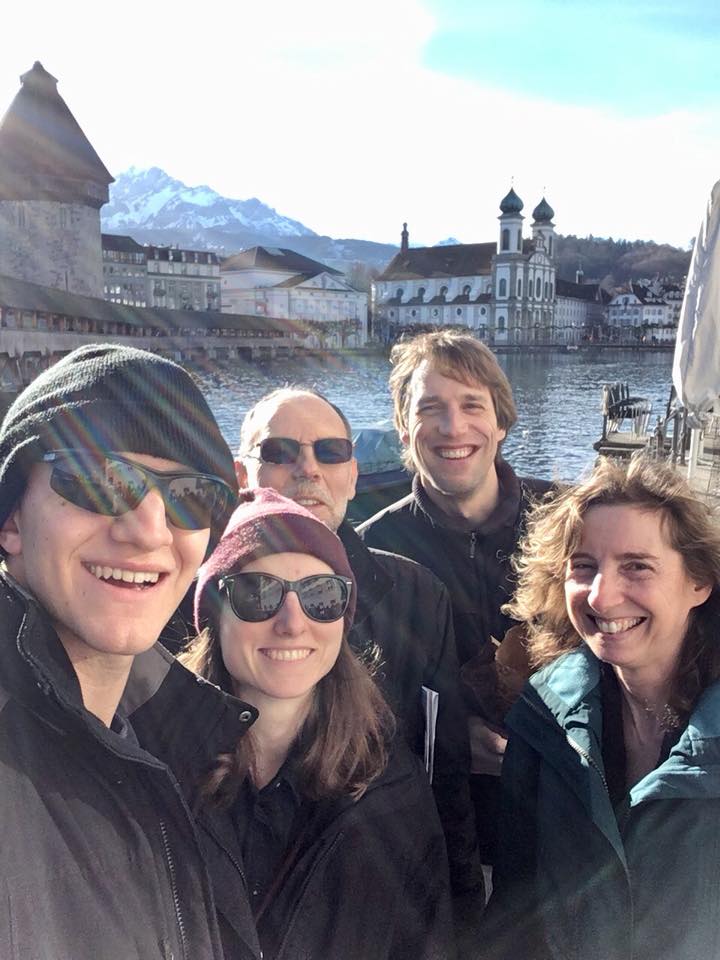 >[?When we get together with Mike's parents and sister, there is always a lot of food, laughter, and relaxation. We recently took a trip with them to the beach for a week and enjoyed just talking, walking along the ocean, reading, and watching TV. Mike's parents also live near extended family, so it is common to have larger family gatherings with aunts and uncles and cousins--again, with lots of food and laughs.
When visiting with Jenn's parents and sister, activity and adventures are a constant. We almost always explore a new place with them, usually seeing something interesting or going on hikes to beautiful sights. Jenn's parents are originally from England, and her sister lives in Switzerland, so we have visited Europe with Jenn's family multiple times and look forward to bringing your child there in the future.
Both our sets of parents and sisters are excited for us to bring a child into our family through adoption, and we cannot wait for them to become grandparents and aunts, because we know they will treat your child with love and care.
From Us to You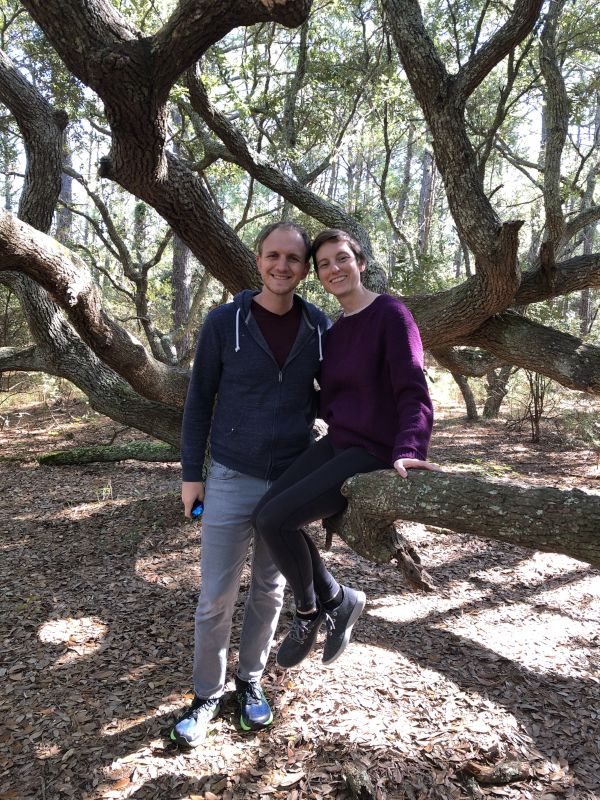 Hello,
Thank you, from the bottom of our hearts, for considering us to be your child's adoptive parents and reading our profile. We are so humbled that even the slightest aspect about us makes you think we would be good parents for your child. We believe we will make great parents and raise your child with as much love and care as you would hope for their upbringing and life.
We have been together for ten years and married for just over seven. We grew up and met on the east coast but moved across the country together for work in Arizona. While we work hard in our careers, we also make the most of our time off with reading, watching TV, cooking, sewing, and travelling. We are each other's best friend and enjoy just being with each other, talking and laughing, usually on walks with our dog Toby or sitting with our cat Lucy. Ever since we decided we wanted to spend the rest of our lives together, we planned to bring children into our family. Knowing that there are many birth parents like you looking for adoptive parents and that giving birth to our own children is not important to us, we see adoption as the perfect way for us to become parents and share this life we have built together with your child.
Raising your child will bring even more joy and fulfillment to our lives together. We see parenting as a lifelong commitment to a child's happiness and health as well as their growth and development. Adoption is also a promise to bring your child into our extended family, and our parents, sisters, and many other relatives cannot wait to meet and love them. Our family lives throughout the country, and some live in Europe, so even if we did not enjoy travelling, introducing your child to our family would still mean experiencing other parts of the country and world. We both work in education and plan to apply this value to our parenting, ensuring your child has a quality school experience while also adding important learning experiences to their life outside of the classroom. This also means we will do our best to live in a culturally diverse place and consistently talk to your child about their identities and what it means to appreciate and celebrate their own and others ways of being in the world.
If you are open to it, we would love for you to continue to be a part of your child's life with us. We will of course send you annual letters and pictures of your child, but this contact could be more of you'd like. We are open to keeping in touch by phone and/or e-mail, gradually shifting this from being initiated by us to initiated by your child as they become older. We are also open to visiting you in your home state annually. Again, this is if you are open to it as well - we recognize that this is a difficult process and do not assume to know your comfort. We just hope to have an open and honest discussion about how we will all stay in contact and what we all believe is best for your child.
We cannot thank you enough for reading our profile - it means the world to us to be considered as parents. We wish you all the best as you continue on this process of selecting the best adoptive parents for your child. If you do choose us, we promise your child will be coming into a home and family of love, laughter, and care.
With appreciation,
Mike & Jenn
Favorites
Author
Tad Williams
Sonya Renee Taylor
Candy Bar
Three Musketeers
Dark chocolate
Cartoon
X-Men
Star Wars: The Clone Wars
Childhood Memory
sledding
Traveling together as a family and playing dress-up with my sister
City
Portland, OR
Portland, OR
Dessert
Chocolate chip cookies
Chocolate Mousse
Family Activity
Movie nights
Spending time together outside
Flower / Plant
Cholla cactus
Tulips
Form of Exercise
Running
Pilates
Hobby
Cooking & baking
Sewing
Holiday
Thanksgiving
Thanksgiving
Holiday Tradition
Decorating the Christmas tree
Painting Christmas ornaments together
Ice Cream
Chocolate chip mint
Leisure Activity
Watching TV
Reading
Magazine
Entertainment Weekly
Memory with a Child
Making gingerbread houses with cousin's children
Memory with Spouse
Vacation exploring Italy
Traveling to Italy together
Movie
Avengers: Endgame
10 Things I Hate About You
Movie Type
Superhero action
Musical Group
Rascal Flatts
Quality about my Spouse
Her drive to do her best in everything she does
his selflessness and ability to see every situation from multiple perspectives
Quote
"It is our light, and not our darkness, that most frightens us."
Shopping Store
Any bookstore, used or new
Song
Defying Gravity from Wicked
Good Life by One Republic
Sport to Watch
College basketball
Gymnastics
Subject in School
Math
Math
Thing to Cook
Any pasta & sauce
TV Show
The West Wing
Arrested Development
TV Show Character
Chandler from Friends
Type of Music
Musical theater
Vacation Spot
Long Beach Island, NJ
Beach
Video Game
Super Smash Brothers