1-800-ADOPTION
Thank you for viewing our profile
If you would like to learn more about us, please call 1-800-ADOPTION (2367846), fill out the form at the bottom of our on-line profile page, or email us at bp_information@americanadoptions.com.
To revisit our on-line profile page and view our profile video at American Adoptions, simply use your mobile phone to scan the QR code on the right. We are looking forward to hearing from you!
Jay & Mindy
We are excited to start our family! We have a lot of love, adventure, and good times to share with our children as we grow as parents. We are excited that you may consider us to be worthy parents of your child, and hope that we can begin this journey together with you. Thank you for taking time to get to know us.
About Us
Job
Geophysicist
Art Teacher
Education
Master's Degree in Geology
Master's Degree in Teaching
Relationship
Legally Married
Adoption in Our Lives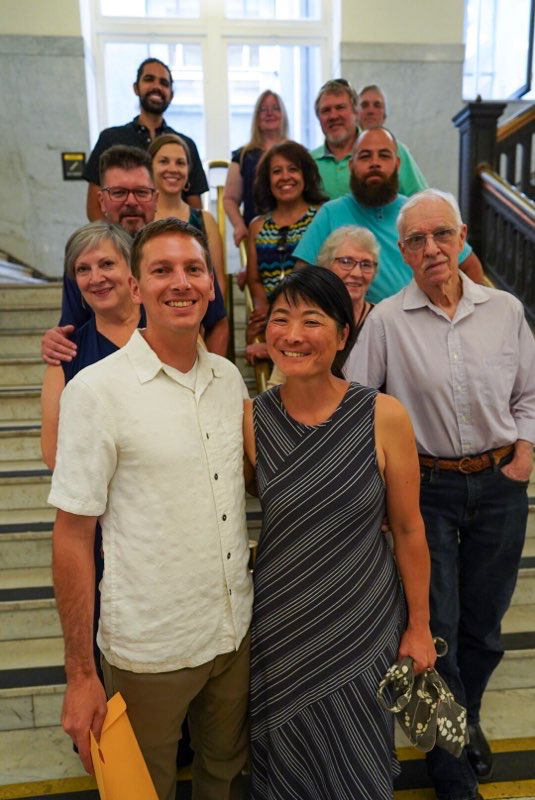 Mindy was adopted as an infant from Korea so the idea of adoption has been part of her entire life. As a Korean child with (adopted) siblings who were part Black/African-American, adoption was always part of the family story and a very normal way to talk about how the family came to be. She also had several cousins who were adopted as well as family friends. It seemed silly to her when strangers would try to stretch their reasoning over the visual differences in family members, thinking there were similar characteristics between siblings. It was actually not until mid-adult life that Mindy realized that many biological siblings look alike. Being adopted is a very normal way of being part of a family and Mindy does not really have the experience of having biological siblings.
Jay is part of a smaller family—his parents and sister. He has had no experience with adoption other than being married to someone who was, and now having a whole lot of in-laws that are part of the family adoption story. But this idea of adoption as a way to start a family, it has been part of the couple's plan since the day they began dating. Jay has thrown himself into the job of educating himself about adopting as well as sharing with Mindy information about adoptions outside of her personal experience. It has been a journey that both have taken on together to create the family they hope to have.
Our Lifestyle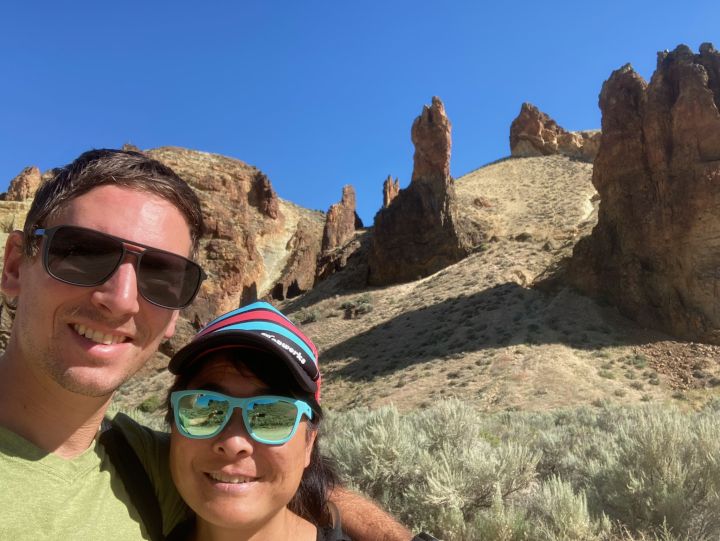 We are both active people. We love to run, bike, play soccer, and climb. We like to take those activities to new places as well—Alaska, Central Washington, Nevada, and British Columbia are all favorite destinations.
When we're at home, we like to work in the garden and work on house projects. When it's time to take a break, we're both content to sit down and enjoy a good book. Mindy is an art teacher, and she likes to find time for creative endeavors as well — painting, screen printing, etc. Sometimes, we'll take an evening and sketch portraits of each other. We eat dinner together every night. It's our opportunity to slow down and check in with each other after a long, full day. Depending on the season, radio broadcasts of the Los Angeles Dodgers will provide the soundtrack for our time spent around the house.
Our friends are people we know through soccer, climbing, and work. It makes for a good mix of people with a variety of backgrounds. We recently added two cute kittens to the fold, and they provide endless entertainment.
Our Individual Strengths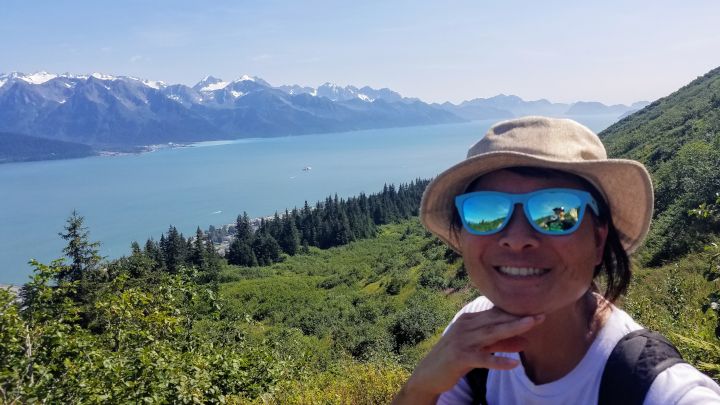 Mindy's strengths are that she is kind, caring, and thoughtful. She is very good at sensing other people's feelings and recognizing different people's varying perspectives on different issues. Above all else, she is a community builder. She is also creative and fun. This is most apparent in her role as an art teacher. She is also studious. There is rarely an issue that is important to her that she hasn't already educated herself on the most important points and how it relates to her own values. When there's a lesson she wants her art students to learn, she always has numerous resources lined up that go beyond the textbook examples and that will resonate with her students.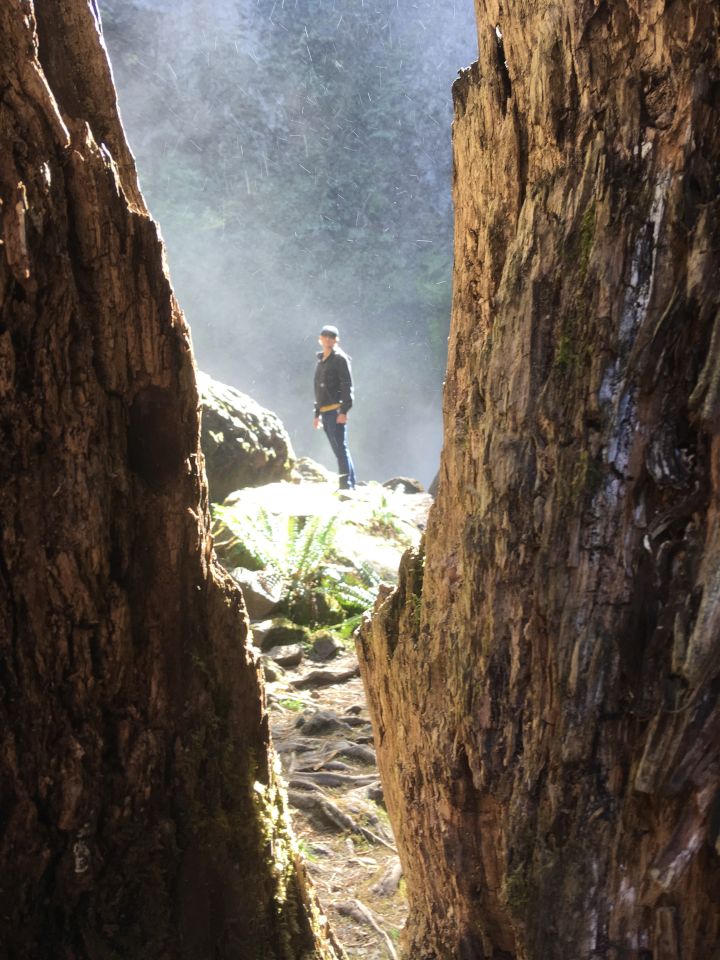 When talking to Jay, he listens. He listens carefully and thoughtfully. He is not thinking necessarily about how to respond, but rather is just listening to what you have to say and absorbing your story. It is one of the first things Mindy noticed about him and liked.
Jay is very smart and always willing to learn. He is not afraid of asking for advice in the face of challenging projects such as building a pergola. (During that project, he listened to a lot of ideas, planned out solutions, and kept asking questions.) But he also has a confidence that does not require validation. He is a quiet leader that his friends respect and listen to.
Photos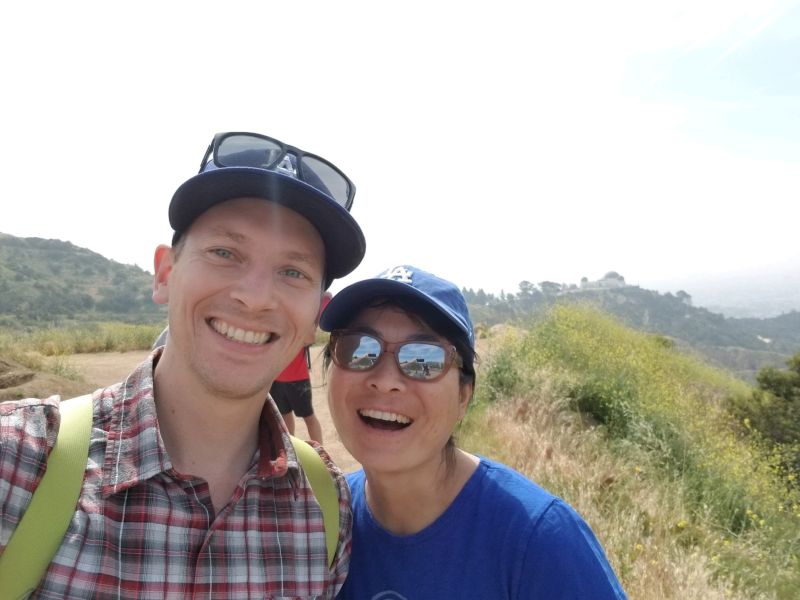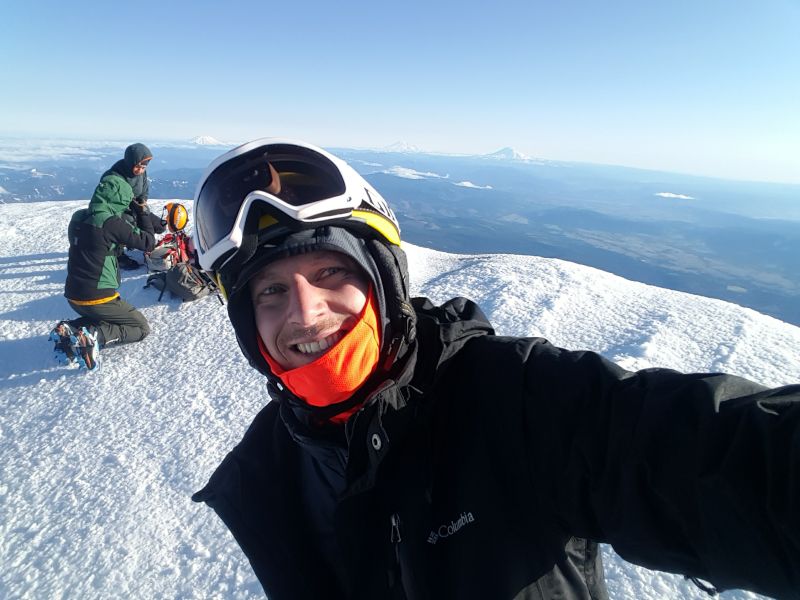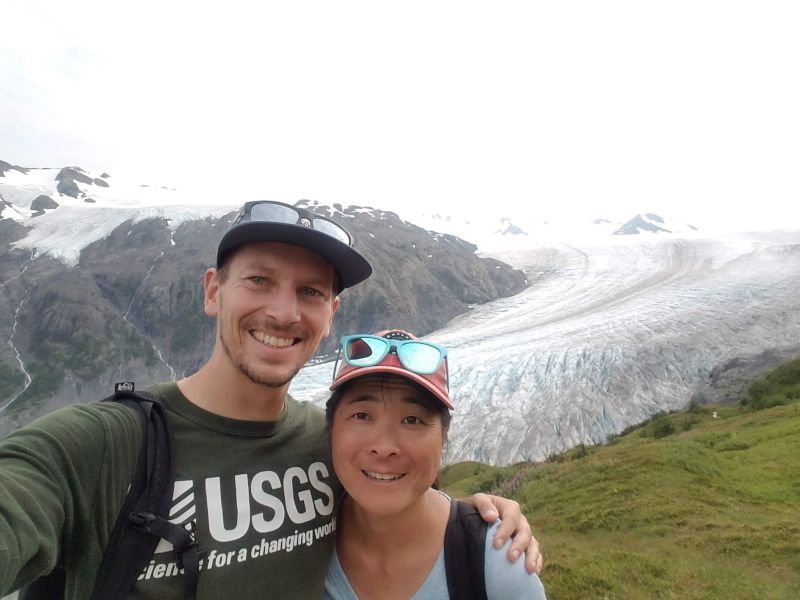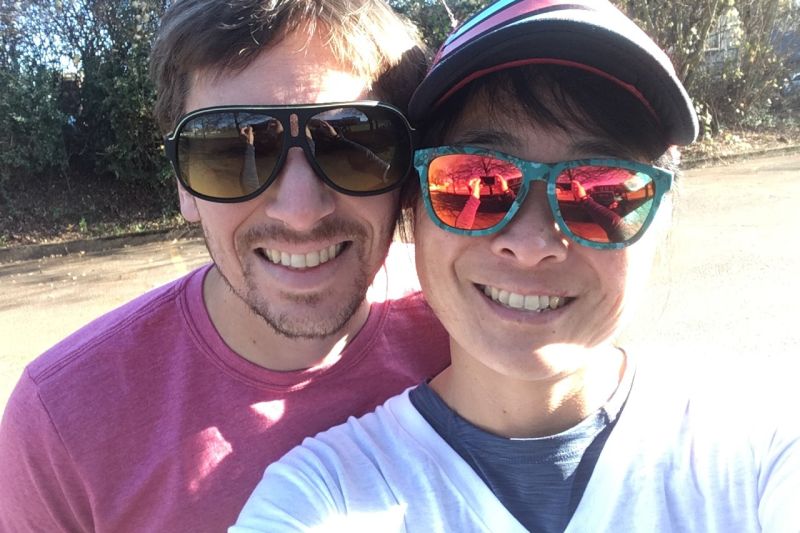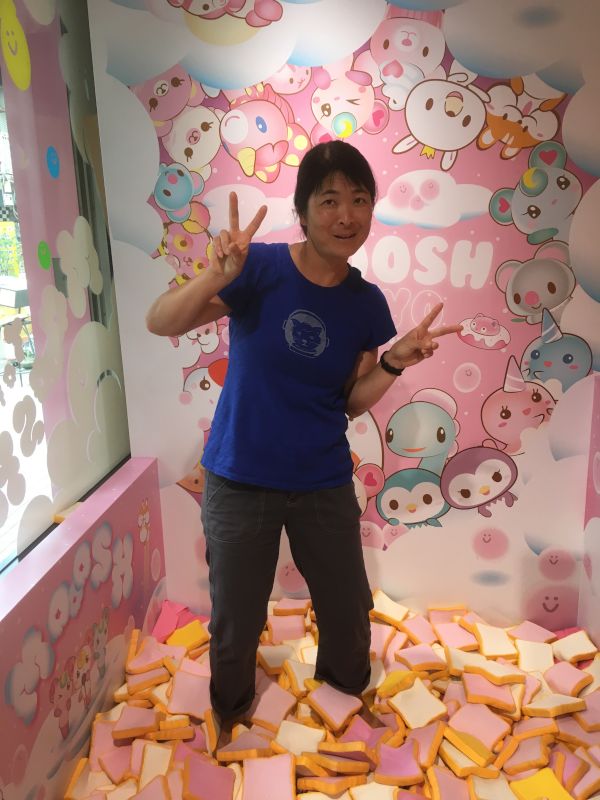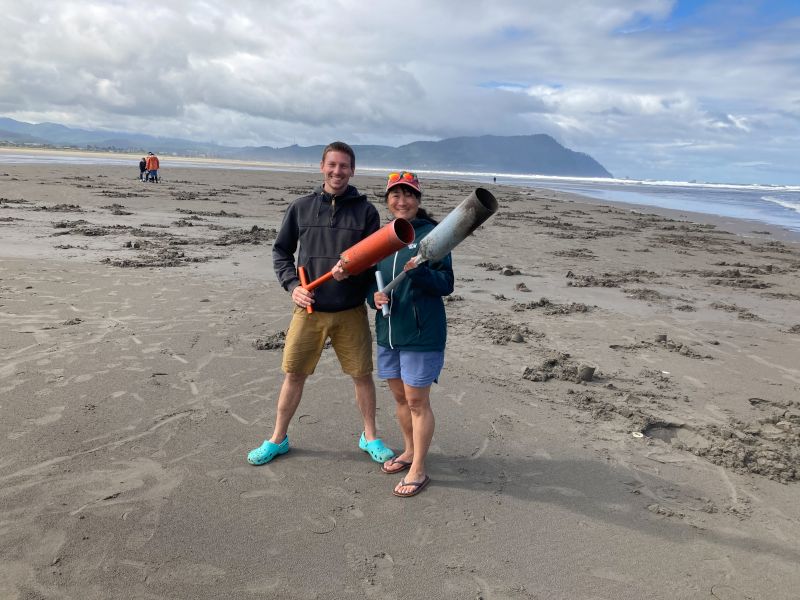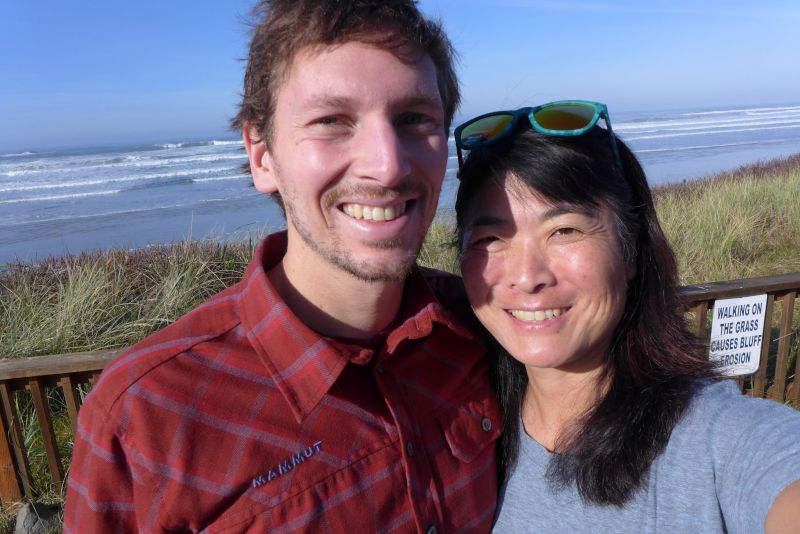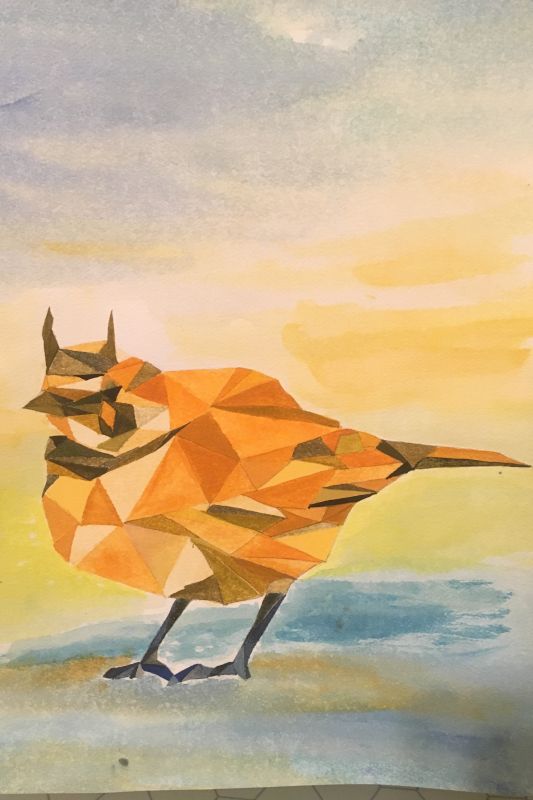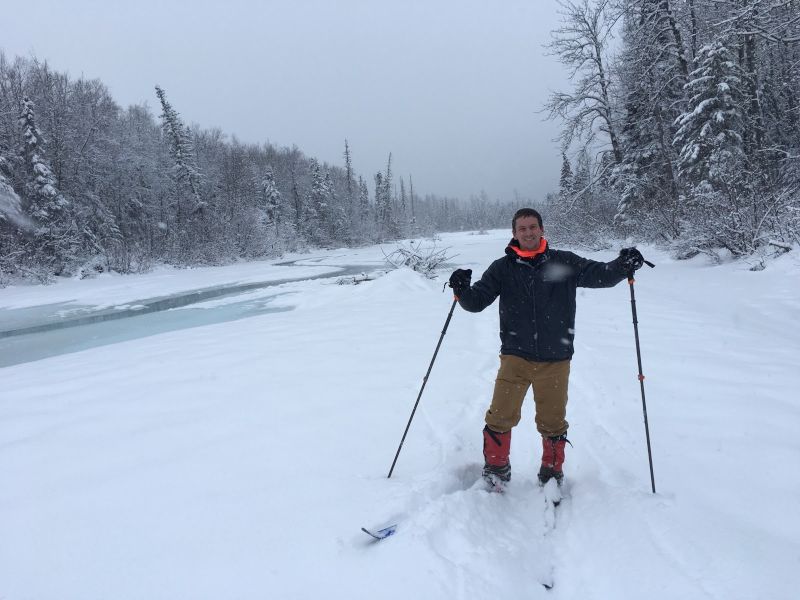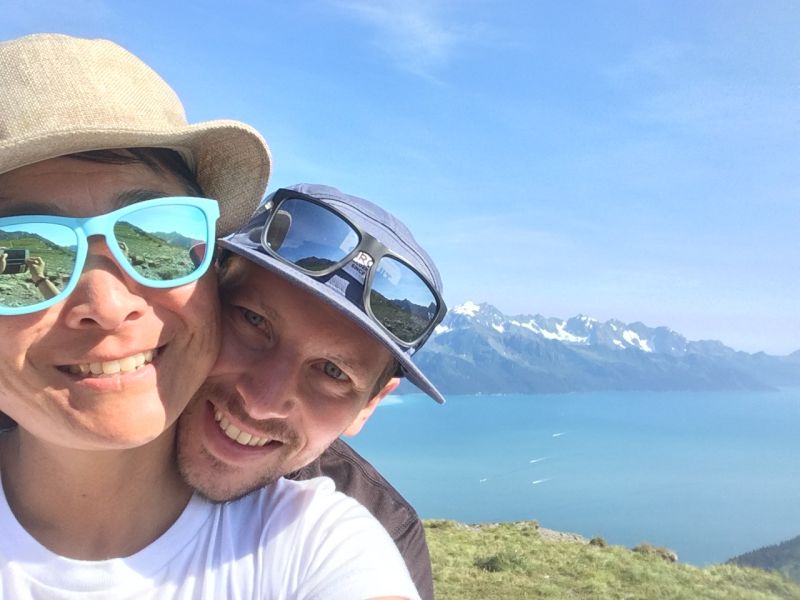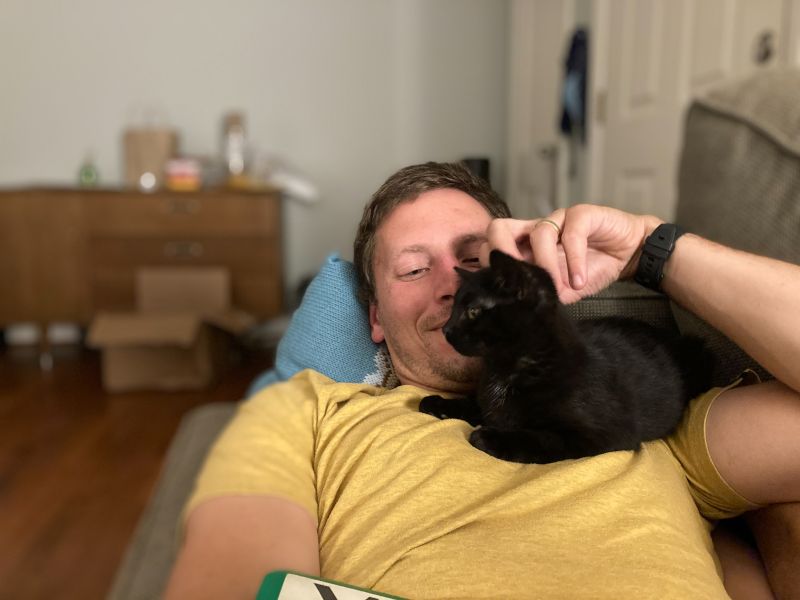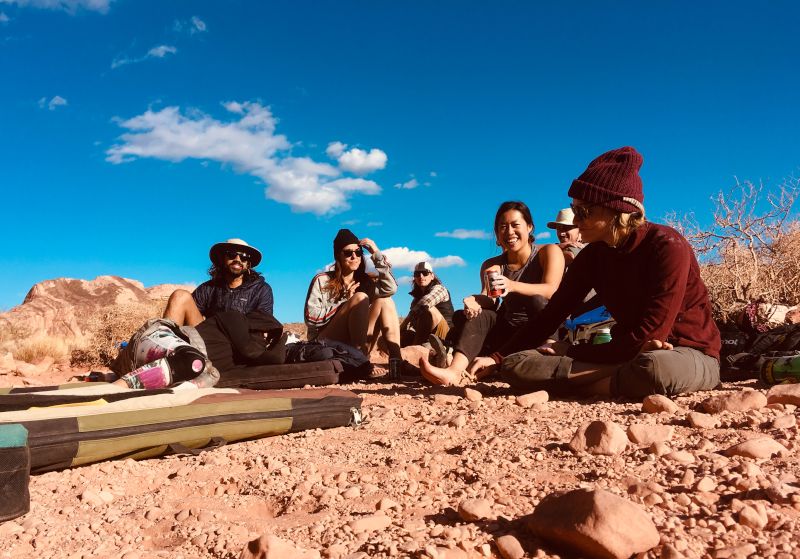 ×
1 / 12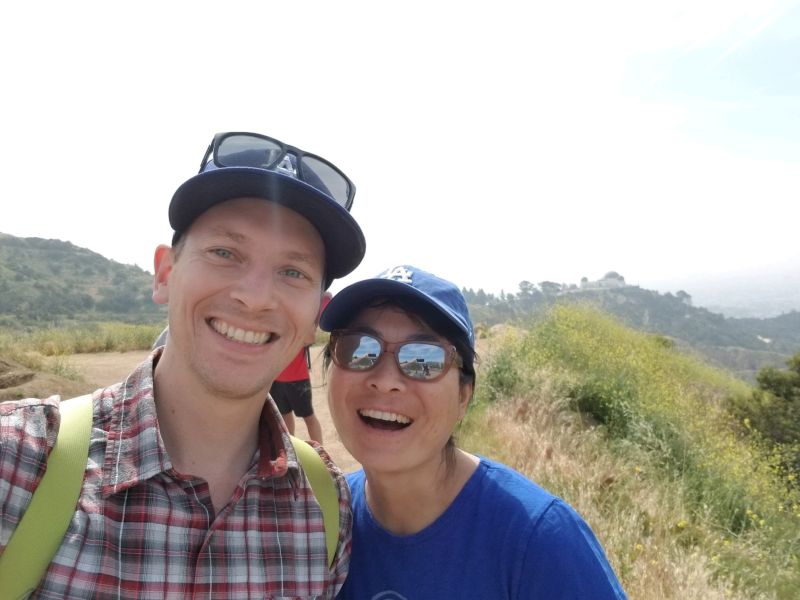 2 / 12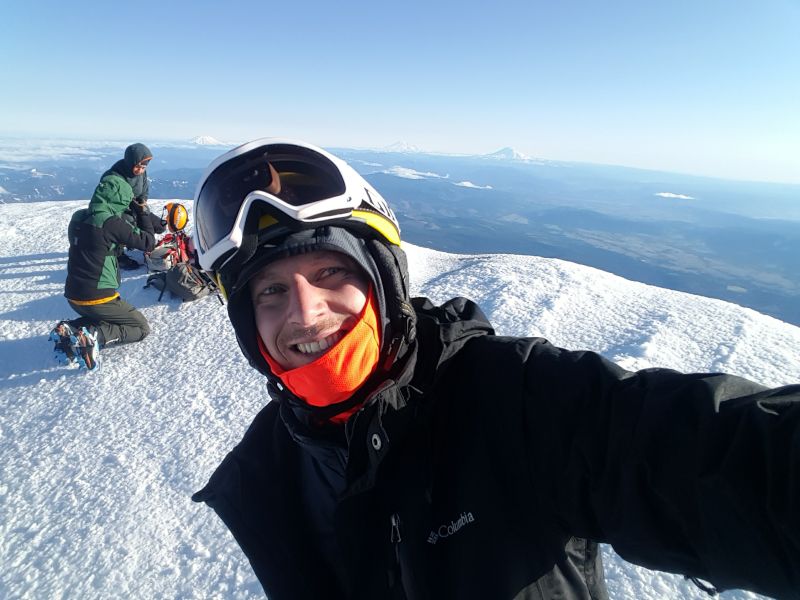 3 / 12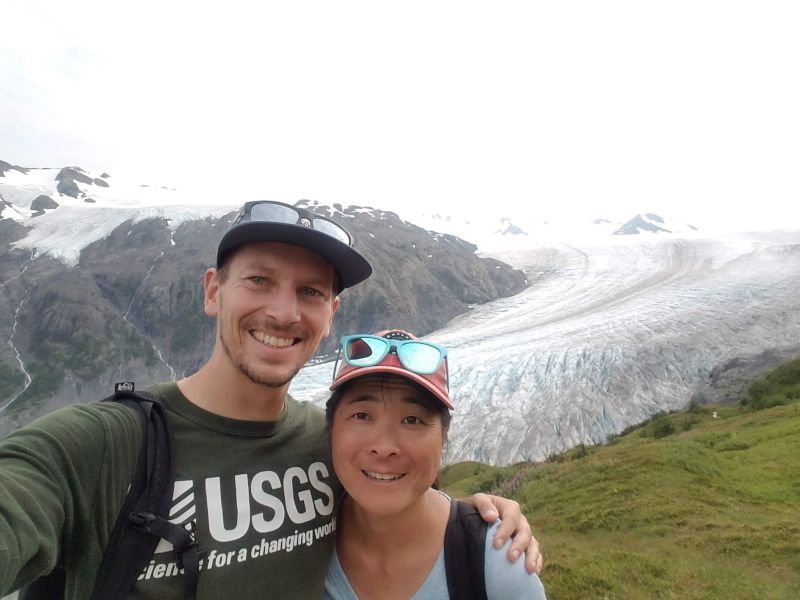 4 / 12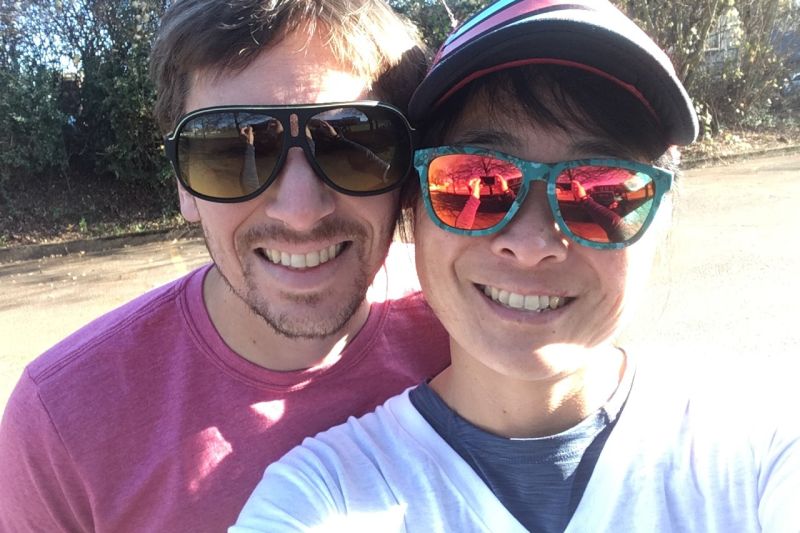 5 / 12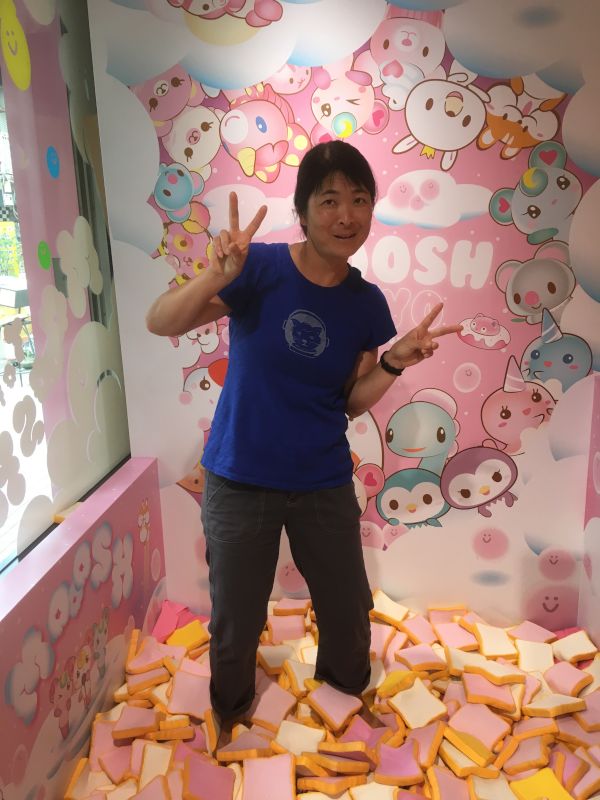 6 / 12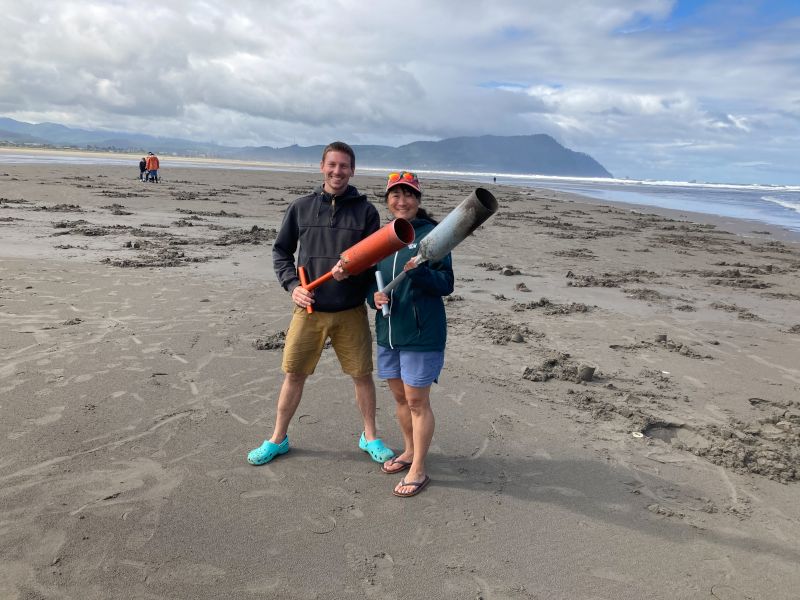 7 / 12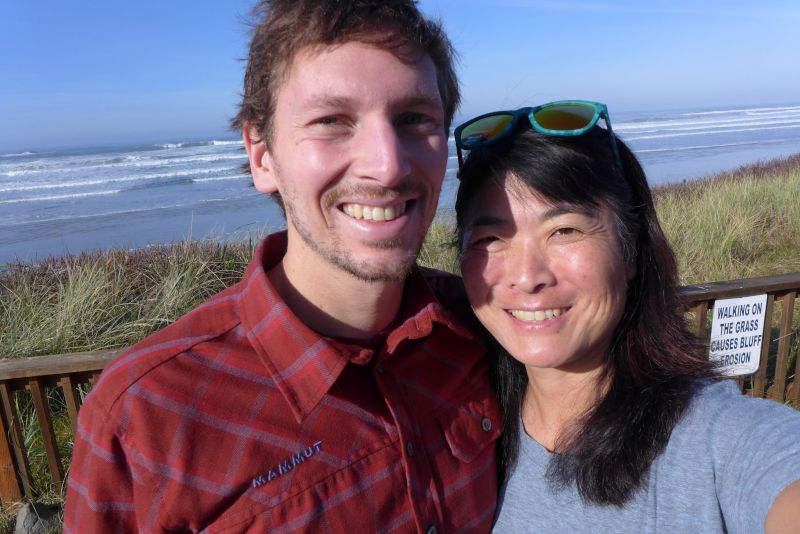 8 / 12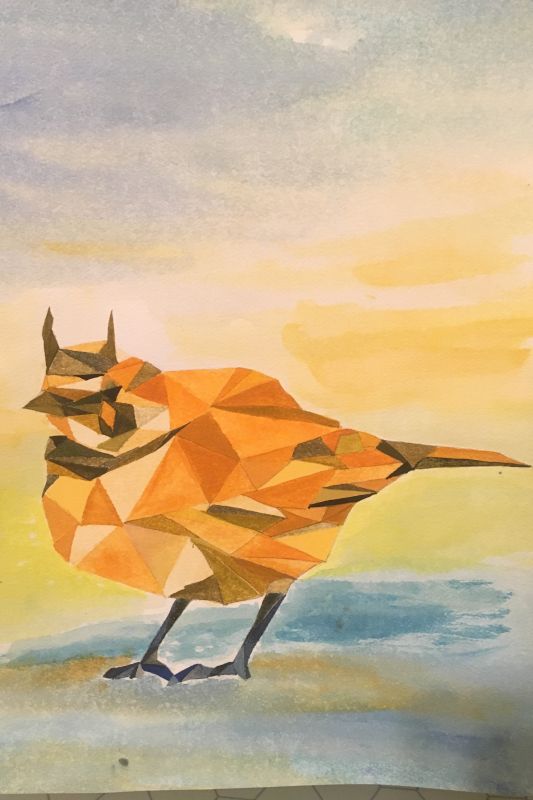 9 / 12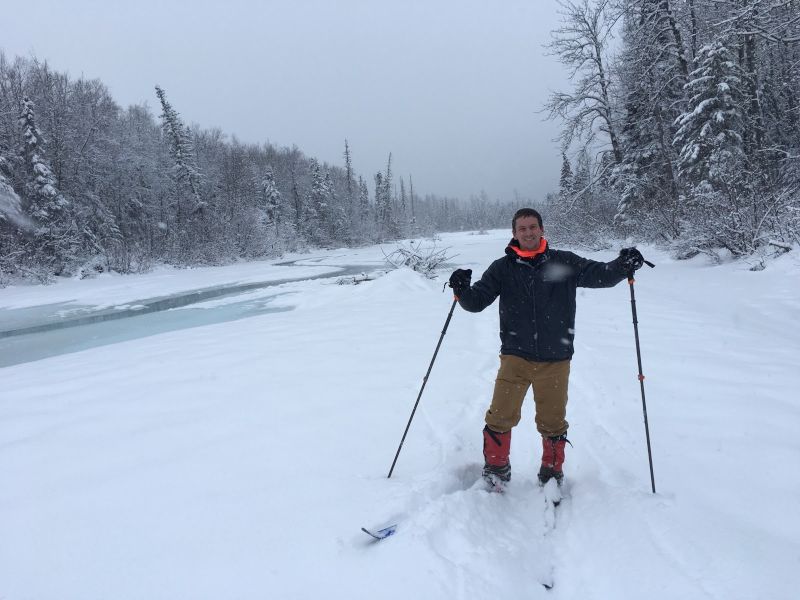 10 / 12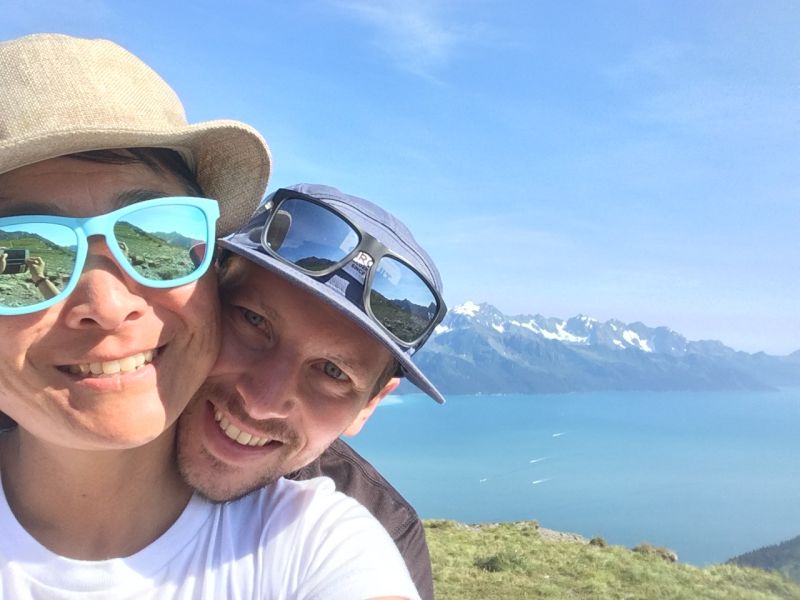 11 / 12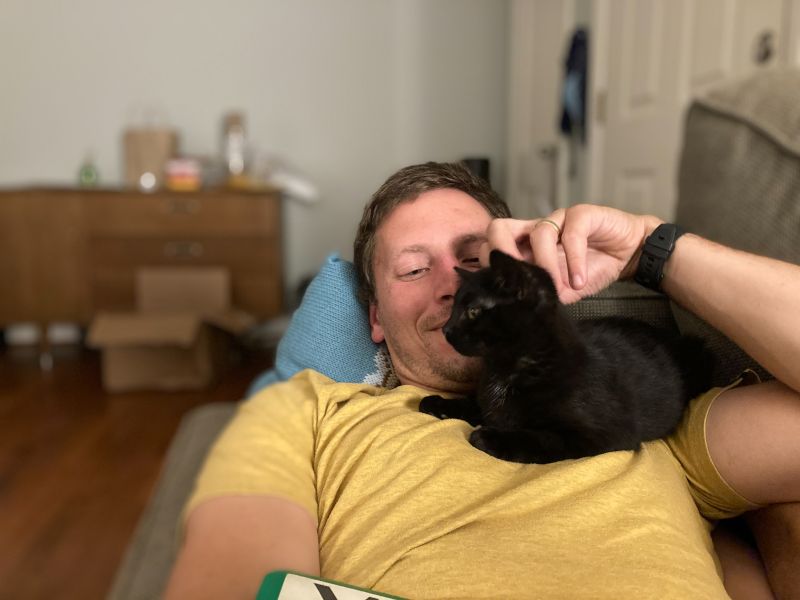 12 / 12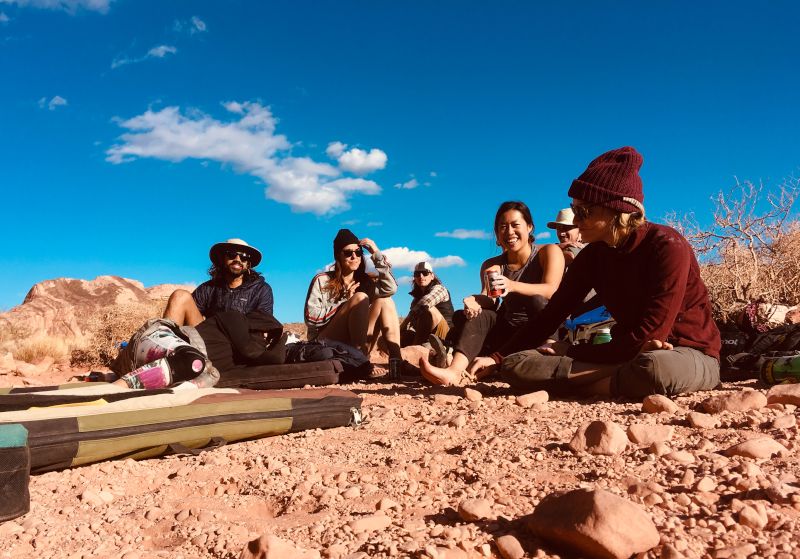 ❮
❯
Our House and Neighborhood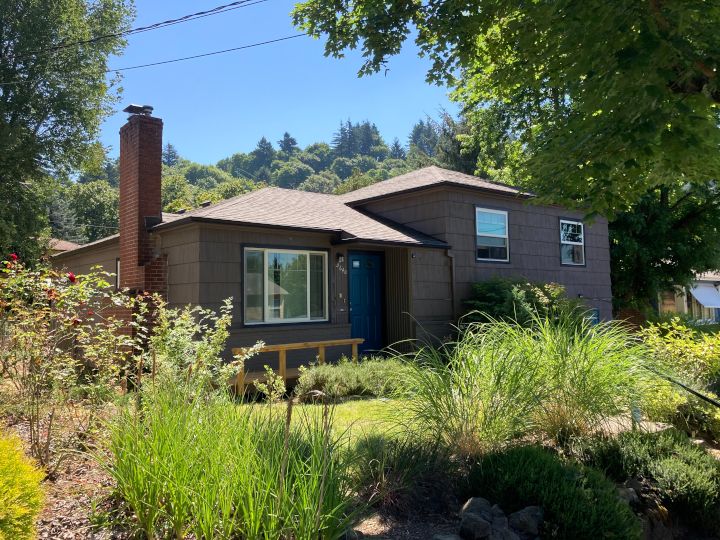 We live at the base of a small butte in a quiet corner of our city. There is a lot of green space nearby with trails that offer views of both downtown and the mountains. Both Mindy and I like to bike and run the trails right behind the house, and we often get together with neighborhood friends to play soccer at the park just a block away. There are always other families playing in the park with their children, and another family down the street often likes to play four square in the road.
We both like to work on house projects, and we have put a lot of effort into making the place our own. We've built garden boxes, planted a large garden, and built a pergola to provide shade for the backyard. We look forward to hanging a swing from the pergola for our children to play on. We also built a "catio" so that our cats have a covered area to enjoy outside.
We've made the inside of the house our own too. We painted the kitchen and living room two tones of teal and decorated the walls with paintings we've picked up from local artists. The upstairs bedrooms offer views of the tops of trees and the nearby butte. We're looking forward to our next house project — painting a mural of the great Pacific Northwest of our child's room.
Our Extended Families

Both of our families are very excited about our adoption plans to start a family. Mindy comes from a family where adoption was part of the majority of the family story. Her family is large with lots of aunties, uncles, cousins, nieces, nephews, and babies (several on the way). In Jay's family, our child will be the first grandchild for his parents. They are very open to adoption and eager to meet their first grandchild.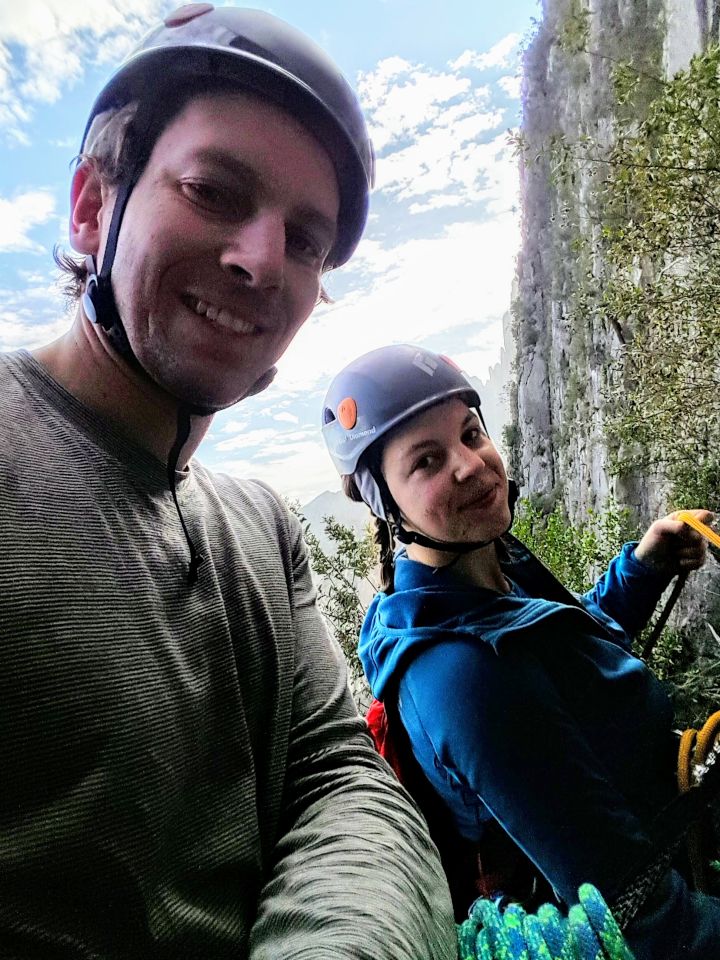 Mindy and three of her siblings were adopted at birth up to age 8 years. She has one older brother who was not adopted, and an older sister and two younger brothers who were. All of her family lives within 40 minutes of us and we see them for family birthdays, holidays, and other adventures like clamming on the coast. Our child will have a lot of cousins their own age to grow up with. We counted over 25 family members at our last get together, and there's four more on the way!
Jay's family still resides in the Dallas, Texas area. He has a younger sister who is married and mostly lives in Texas when they are not traveling. We try and visit Texas once a year and his family typically comes to us once or twice each year for some outdoor Oregon adventure. But since we see them less, they make an effort to talk on the phone each week to catch up on family happenings and stay close.
From Us to You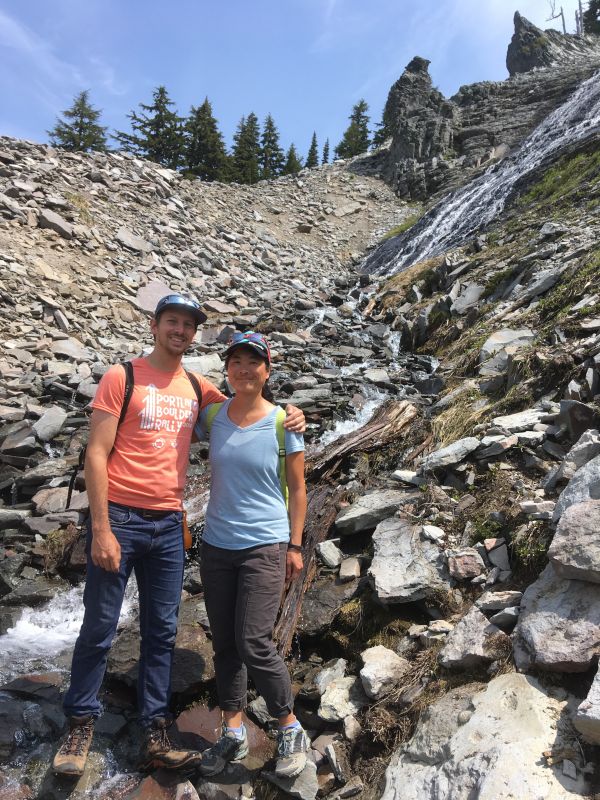 We feel lucky to be in the position of starting a family and that you are considering us in this process. We are honored that you have looked at our profile to see if we will provide the family environment you envision for your child. Whatever decision you make in regards to the future for your child will be the right decision.
We have loads of love to share and the desire to have a family. Mindy asked Jay (right before agreeing to turn their friendship into a relationship) if he would consider adoption as a way to create a family. He said, "Of course." And from there we began our life together as a couple with the intention of becoming parents.
We have known each other for about five years (married just over a year) and became immediate good friends over climbing, jokes, pizza, biking, running, and baseball. We have created a good home together, filled with laughter and love, but we are ready to add a little person to the mix to share our experiences.
Family is an important part of our lives. Mindy is fortunate to have all of her immediate family still living in the state, most within a 40-min drive from us. She grew up in a diverse family. She was adopted as a toddler, and three of her siblings — spread across 14 years — are adopted as well. Several of Mindy's nieces and nephews are also starting families now. Your child will be surrounded by lots of cousins around the same age, ready to play games and run around the family's large farm. Jay has a close-knit, smaller family that lives mostly in Texas. It allows us great travel opportunities to visit other places, especially when the weather gets dreary at home. His family is equally excited about their first grandbaby/niece or nephew.
Our commitment to this partnership of adoption is to you, the birth mother, and to your child. We are committed to creating a loving family in which our children will explore, create, and thrive as they grow up. We are committed to making sure they know who they are, where they are from, and to share culture and the world with them. And we are committed to making sure they know who you are and how your decision has created our family. Adoption is something that has been part of Mindy's story since she can remember understanding family and it will be something that we will talk about with our children. We will include you in that story and work with you (to whatever extent you feel comfortable) in an open adoption. We are committed to staying in touch with you, sharing photos, making phone calls, and making a visit so our child knows you as part of their story. We want you to get to know us and to feel like this is a decision made out of love for this child. Most of all, we want you to know that whatever choice you make will ultimately be respected by all of us.
Sincerely,
Jay & Mindy
Favorites
Animal
Koala
Pandas and salmon
Author
Pramoedya Ananta Toer
Kurt Vonnegut
Book
The Golden Compass
Sometimes a Great Notion
Childhood Memory
My brother running past me, both hands covered in a fresh cow pie and screaming
Children's Book
The Golden Compass
Miraculous Journey of Edward Tulane
City
Kuala Lumpur, New York City
Disney Movie
Lion King
Mulan
Dream Car
Electric Pickup
Running Datsun
Dream Job
My current job
Teaching Art!
Family Activity
Baseball games
Evening neighborhood walks
Flower / Plant
Whatever is successfully growing in my garden
Form of Exercise
Biking to run errands
Running, climbing
Fruit
Durian, dragonfruit, bananas, dates
Guava
Hobby
Climbing, Skiing, Biking
Art, Reading, Climbing
Holiday
Thanksgiving
Memorial Day--because it's the beginning of summer
Ice Cream
Chocolate Chip Cookie Dough
Mint Chocolate Chip
Leisure Activity
Reading
Watching the kittens play
Memory with a Child
Taking my nephew for a hike
Memory with Spouse
All of them
Olympic Event
Giant Slalom
Track & Field
Personal Hero
Roberto Clemente
Quality about my Spouse
Her hilarious jokes
Caring
Restaurant
Otto's Pizzeria
Sport to Play
Climbing, softball, soccer
Sports Star
Zeke
Meagan Martin--climber
Sports Team
Dallas Cowboys, Los Angeles Dodgers
Dodgers
Subject in School
Physics, English, French
Art
Time of Day
5:30 AM
Morning
Type of Music
Funk, R&B
Punk, New Wave
Vacation Spot
Red Rocks, Nevada
Alaska, Red Rocks, Bishop