1-800-ADOPTION
Thank you for viewing our profile
If you would like to learn more about us, please call 1-800-ADOPTION (2367846), fill out the form at the bottom of our on-line profile page, or email us at bp_information@americanadoptions.com.
To revisit our on-line profile page and view our profile video at American Adoptions, simply use your mobile phone to scan the QR code on the right. We are looking forward to hearing from you!
Tyler & Sarah
Becoming parents through the adoption of our two sons has been a dream come true and the joy of our lives. We are eager to grow our family through adoption again! We know that the decisions you have before you are truly difficult, but we hope that the words that follow help you to learn about our lives, our family, and our deep desire to raise a family of love, respect, and joy.
About Us
Job
Financial Advisor
Commercial Real Estate Broker
Education
Bachelor's Degree in Finance
Bachelor's Degree in Business, Spanish, Italian
Relationship
Legally Married
Discussing Adoption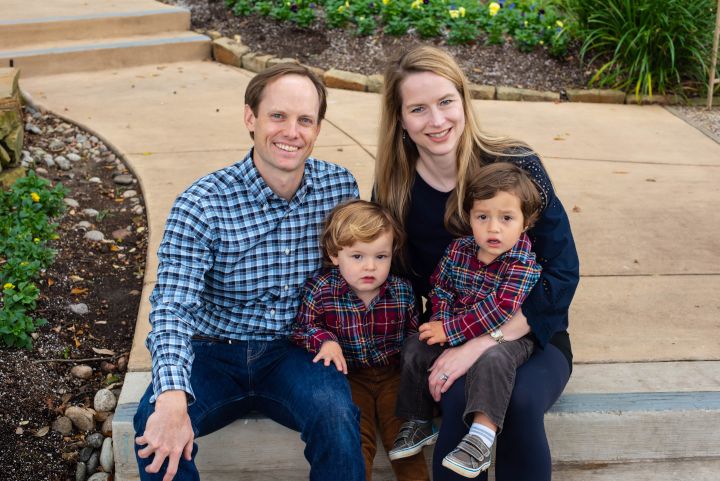 We have always believed that families are built on love and loyalty, rather than on biology, and growing our family through adoption has always been our first priority. In January 2018, we welcomed our first son, Porter, into our family through adoption, and in February 2019, Glenn came to our home through our second adoption. Everyone advised us that parenthood changes people, but we had no idea the happiness, silliness, strength, patience and peace that Porter and Glenn would bring to our home. Words do not adequately describe how they have grown our hearts and our lives. We cannot wait to watch them become big brothers to a new little sibling, and we are so excited for our life and our home to grow even larger with another treasured child.
In addition to the adoption of our sons, Sarah's sister and husband also adopted their children. We are thankful that our kids will be able to share their story of adoption with their cousins, and know that their unique stories make them all the more loved and special. In our church and among our friends, there are a large number of adoptive families. Our community is one that welcomes families of all kinds, and we love that it is so supportive of adoption.
Our Passions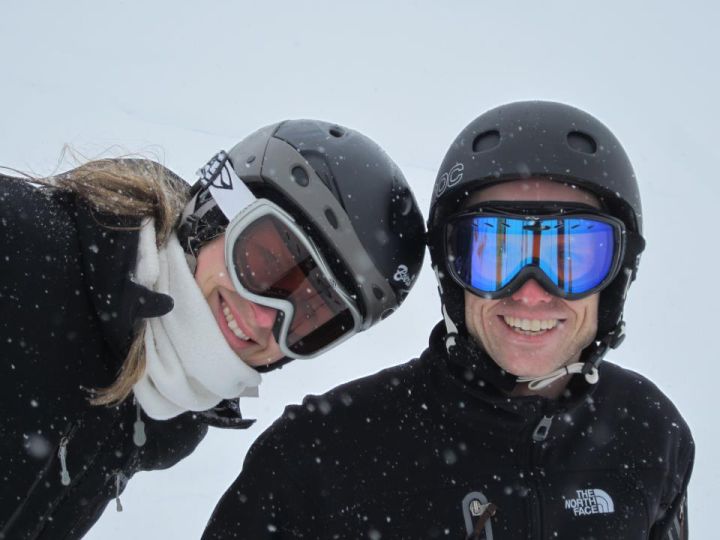 Without question, our very favorite activity to do together is snow skiing. We both grew up travelling with family to Wyoming, Colorado and Utah, and we travel frequently to our favorite mountains. We've made it our mission to "see the world on skis" - we're always planning our next foreign adventure to a new mountain range. We just got back from an incredible trip to ski in Hirafu, Japan! The boys enjoyed their week of staycation at home with grandparents, but they'll be joining us on these adventures as they get older! From cold, clear early mornings, to full days racing each other down ski slopes, to lazy evenings by a fireplace, the mountains are where we are both happiest, and we can't wait to get our kids on skis!
When we're not skiing, we love being active and outdoors - hiking, fishing, swimming and running – if the sun is shining (and even when it's not!) you can bet we're doing one of these. Our family hikes, with the boys in backpacks, have been some of our happiest memories yet. Tyler takes an annual fishing trip with both of our fathers, and an annual camping trip with his best friends. Sarah loves going for early morning runs, and long walks with her sister and our children. One of the things we're most looking forward to as our children grow is to take family vacations and day trips to spend time in the beauty and diversity of the outdoors.
Qualities We Love, Admire and Respect in Each Other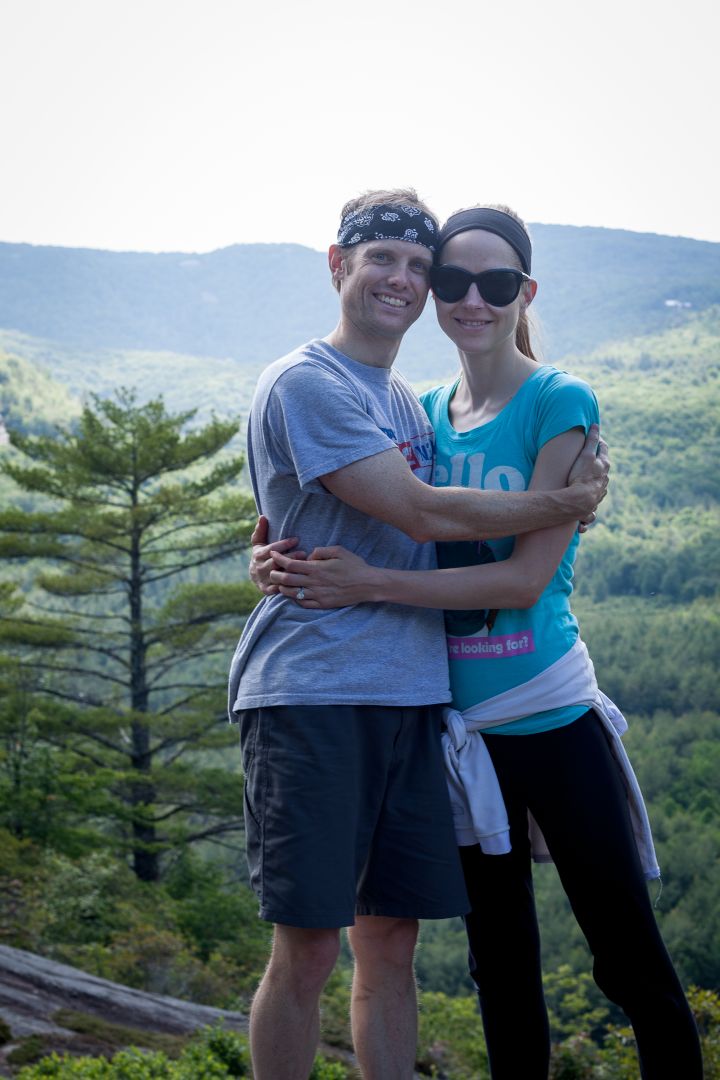 Sarah About Tyler: Tyler is, without a doubt, the most thoughtful person I know. He's wise, considerate, and reliable. His friends call him "the ever-present voice of reason," because they know that they can count on him for good advice and smart decisions. He is an eminent care-taker, he never shirks responsibility, and he has jumped into his role as "dad" without missing a beat. Tyler is always up for adventure, quick with a joke, and happily goes along with all of my silly whims. He'll readily make a fool of himself with a crazy dance or funny face to get smiles from Porter and Glenn, and has even written a silly song for Porter, which never fails to make him giggle. He is a kind, affectionate father, and I have no doubt that our children will always be one hundred percent confident in his unconditional love and loyalty for them.
Tyler About Sarah: Sarah really is the love of my life. She steadies me and provides a balance to my personality. When I am being foolish, she pushes me to wisdom. When I am being sour and disagreeable, she is the one that can pull me out of the funk. She is my constant companion and support, and I have no idea how I used to live without her. To see Sarah become a mother through adoption has been nothing short of wonderful. And, to have her as a teammate in parenting has given me both joy and confidence in being a father.
Photos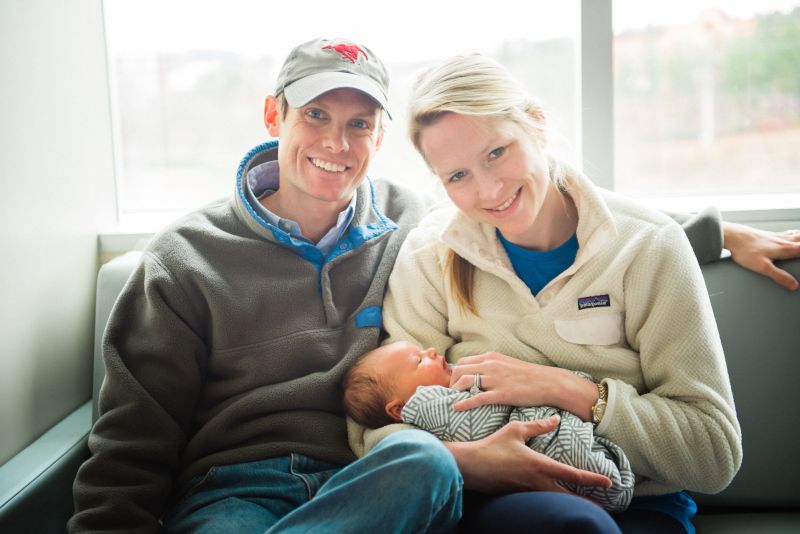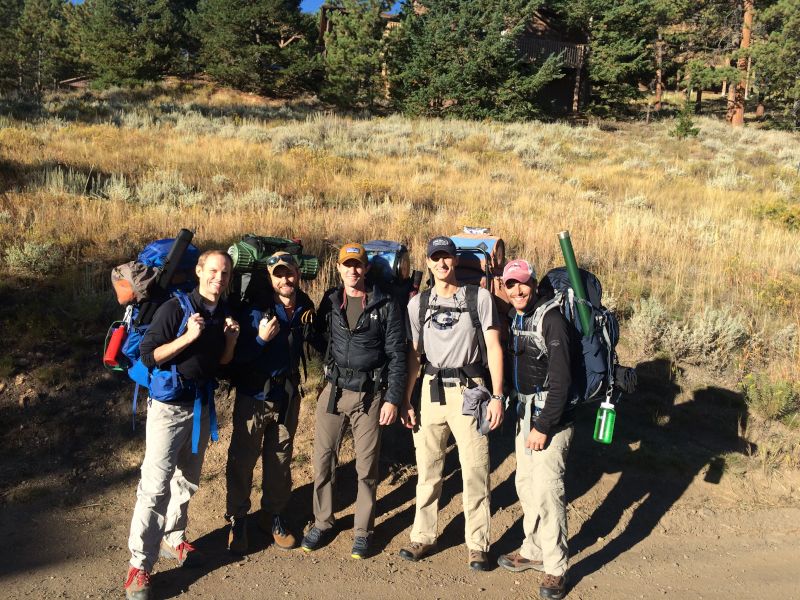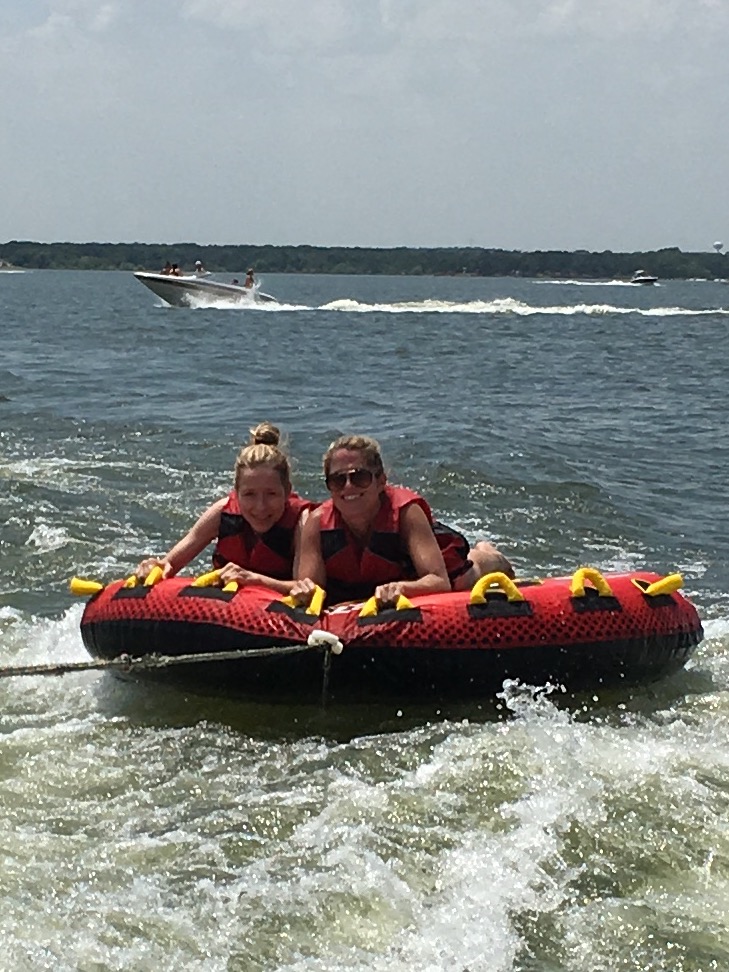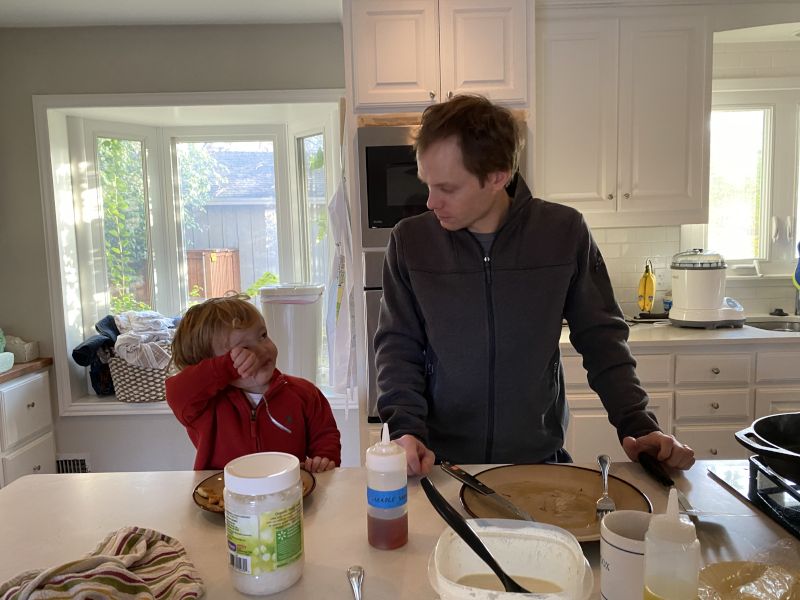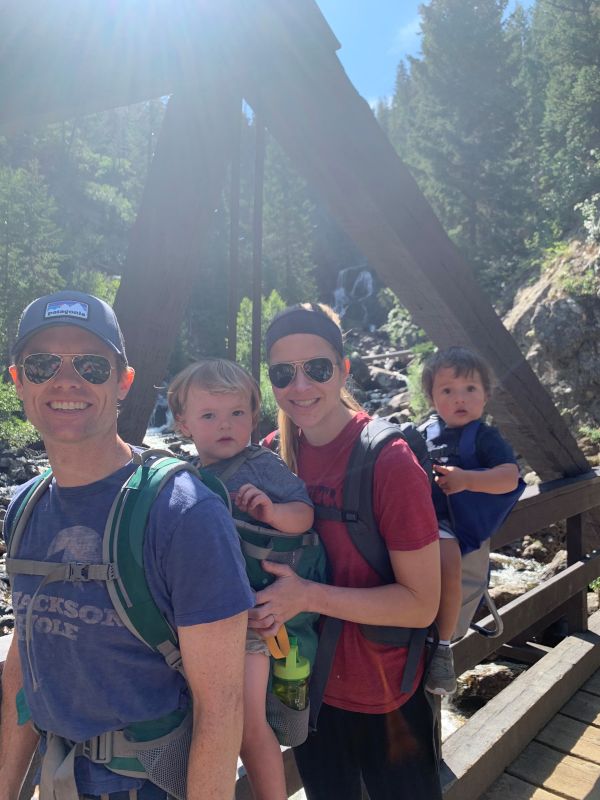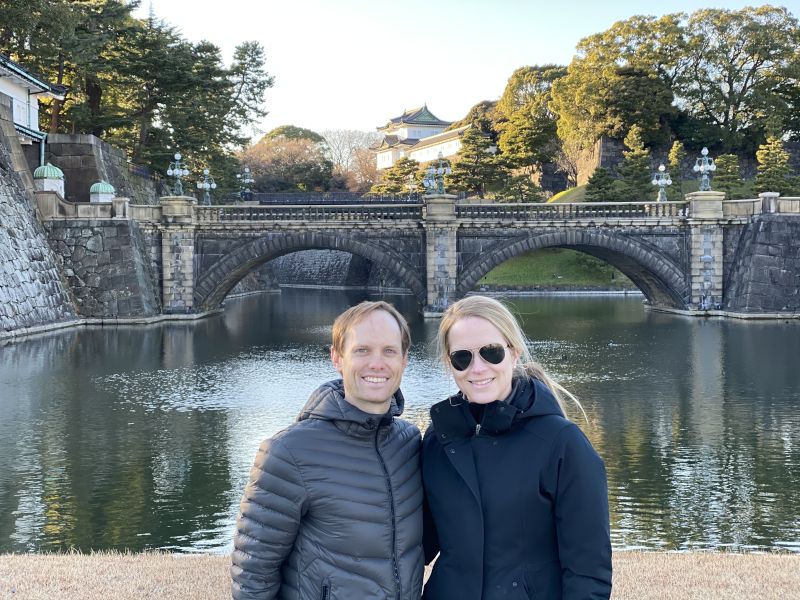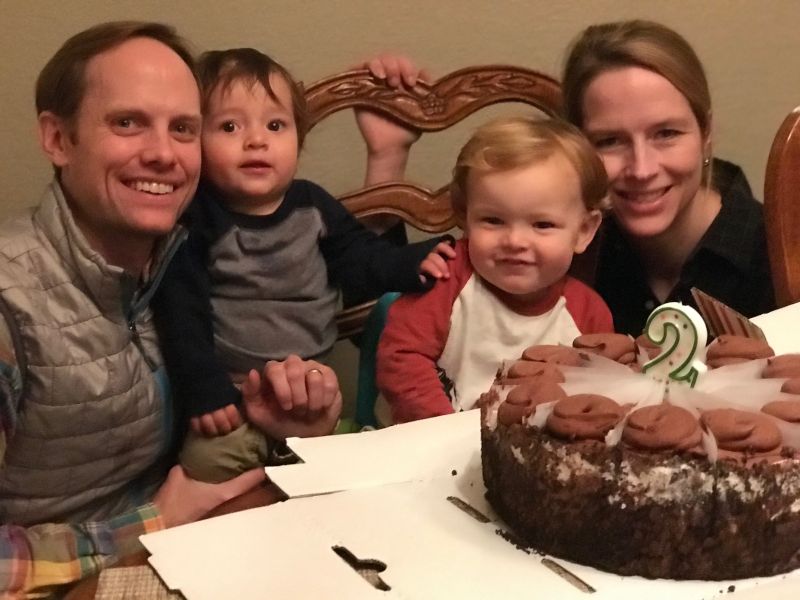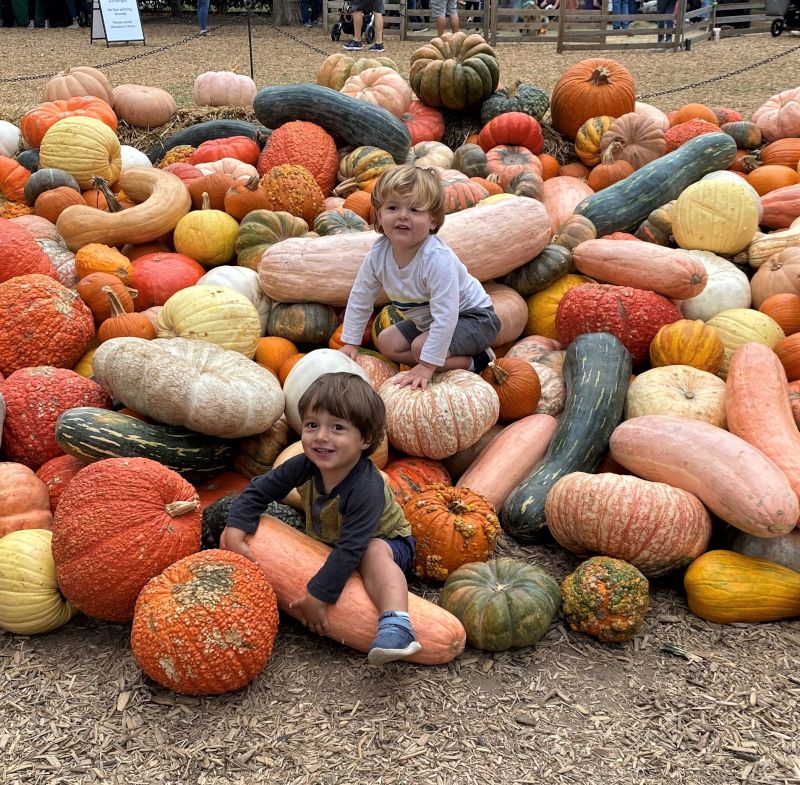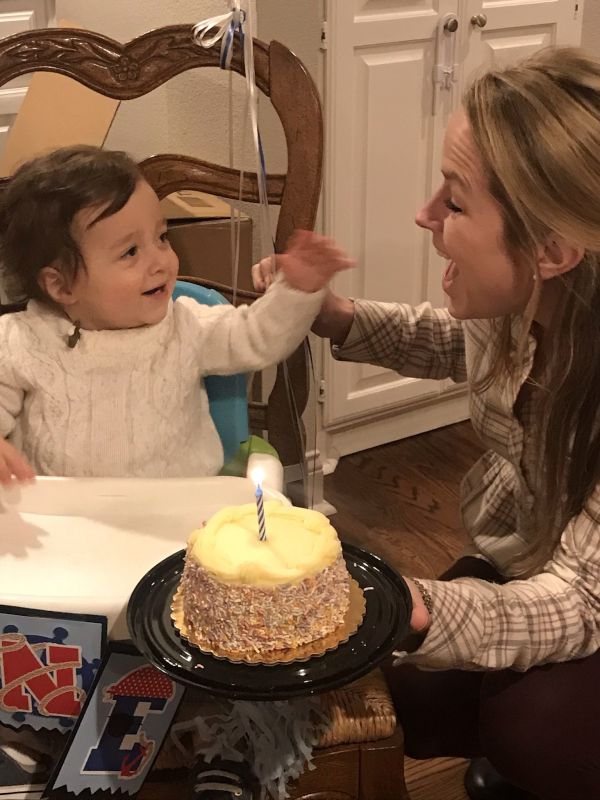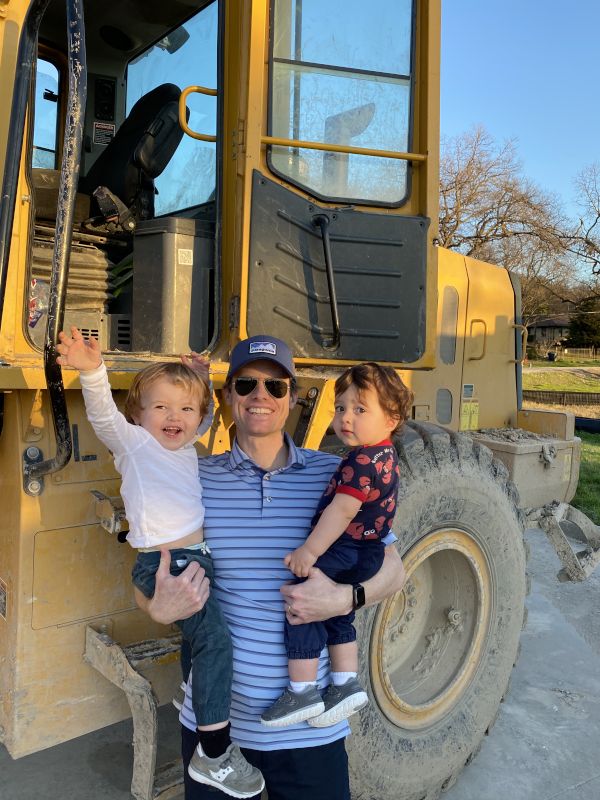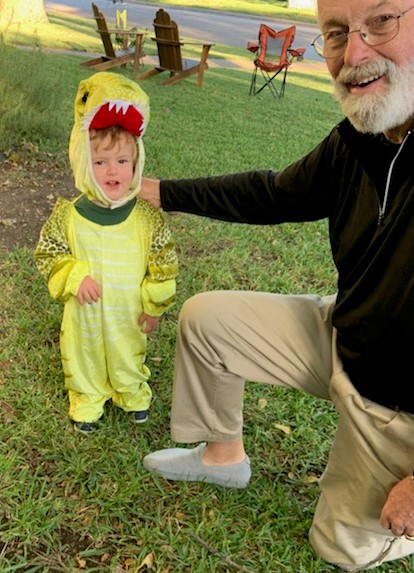 ×
1 / 12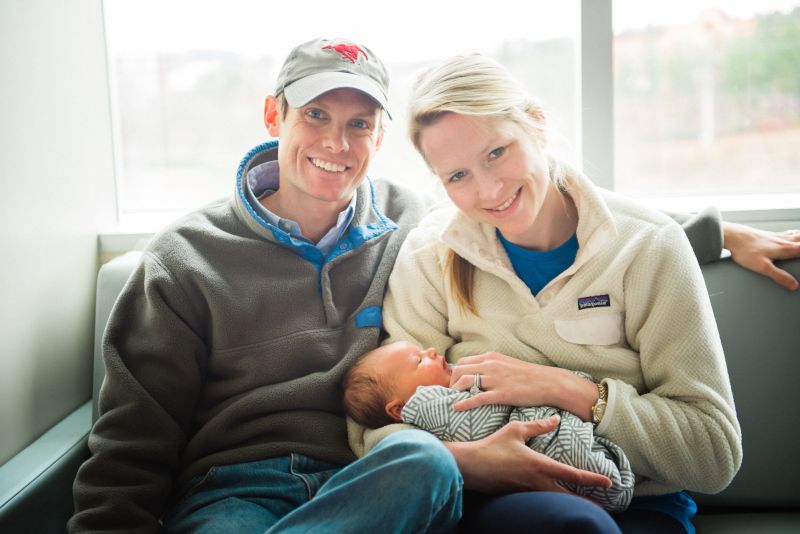 2 / 12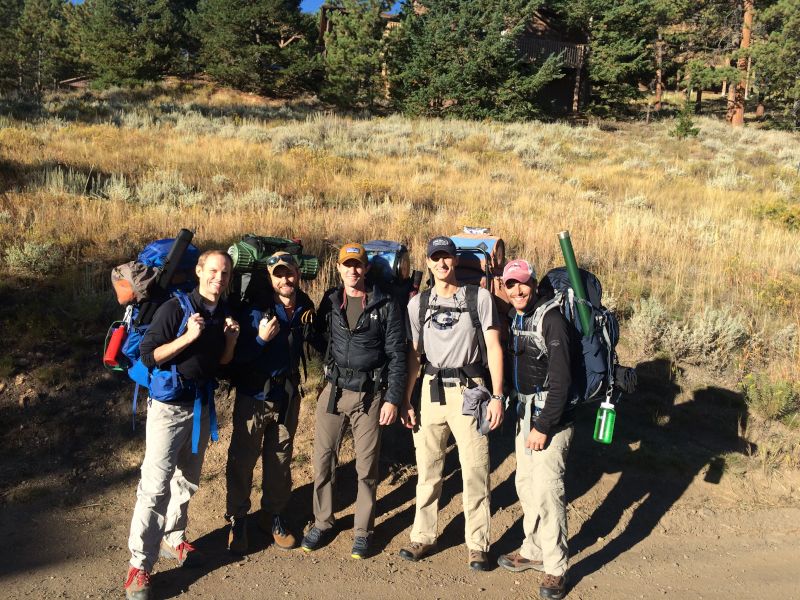 3 / 12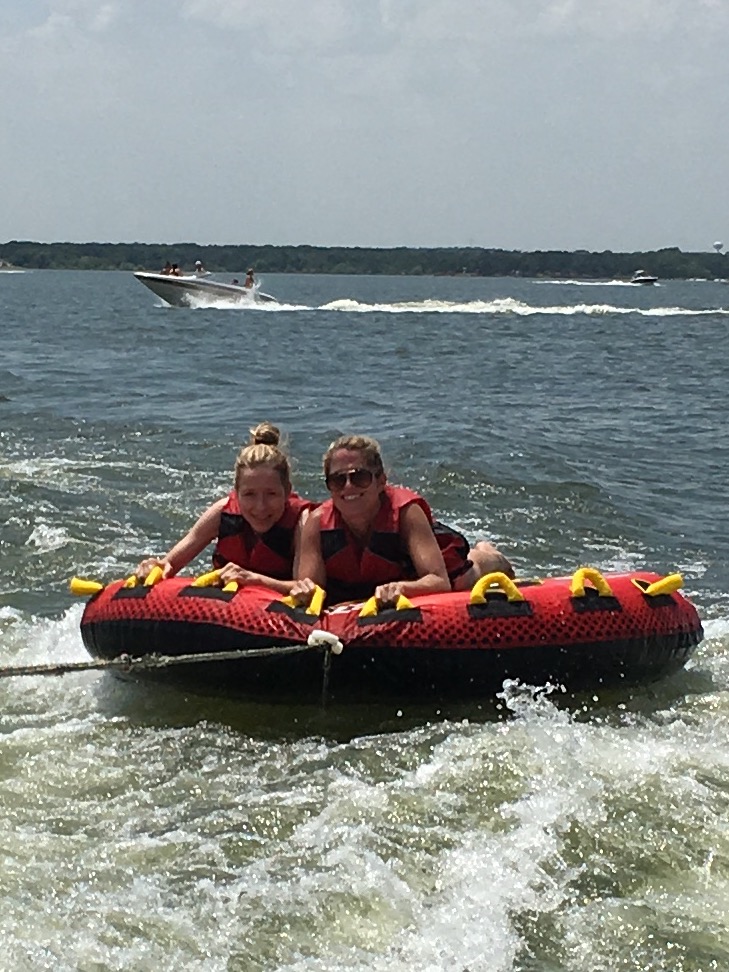 4 / 12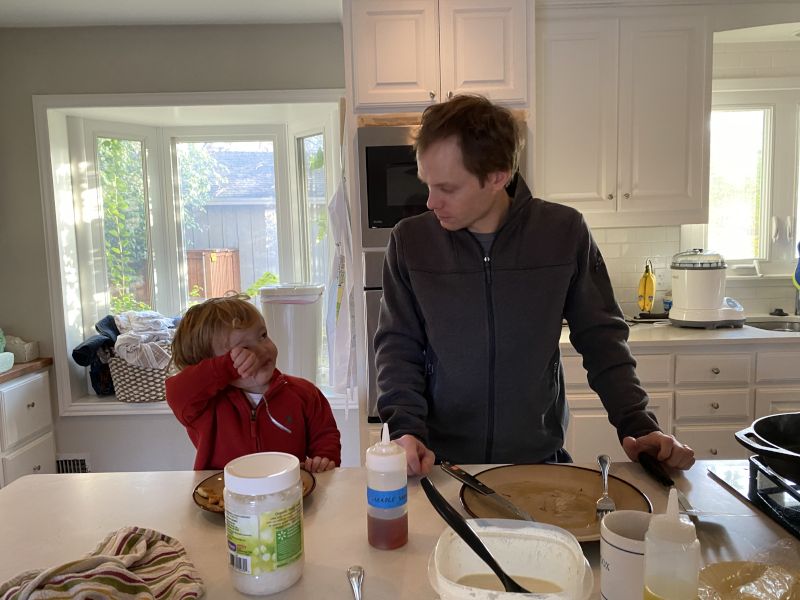 5 / 12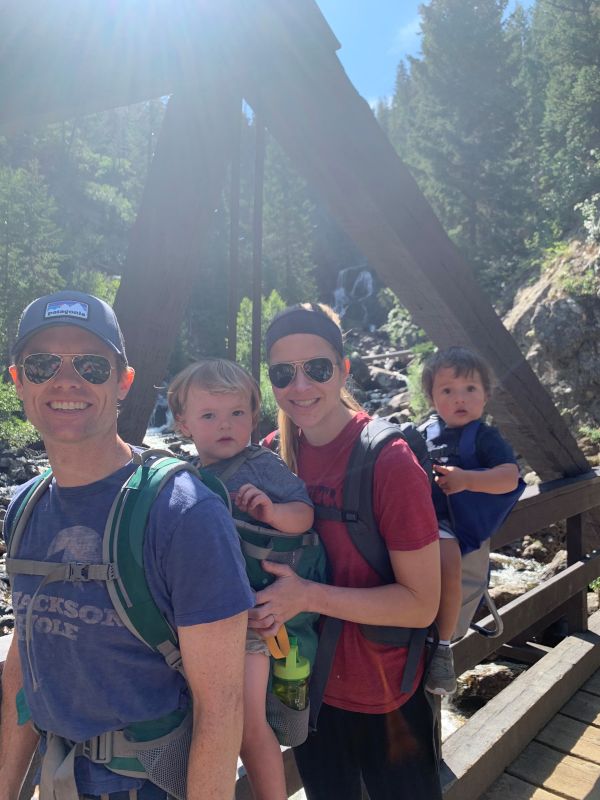 6 / 12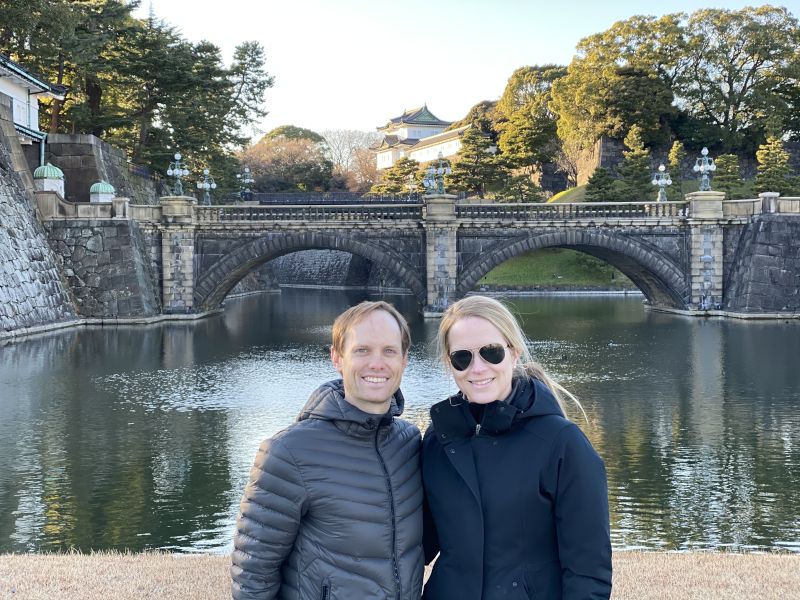 7 / 12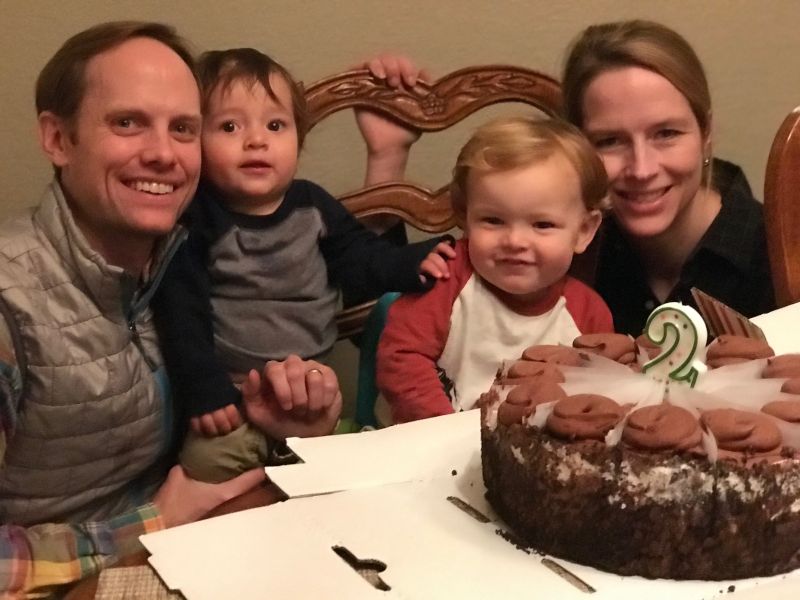 8 / 12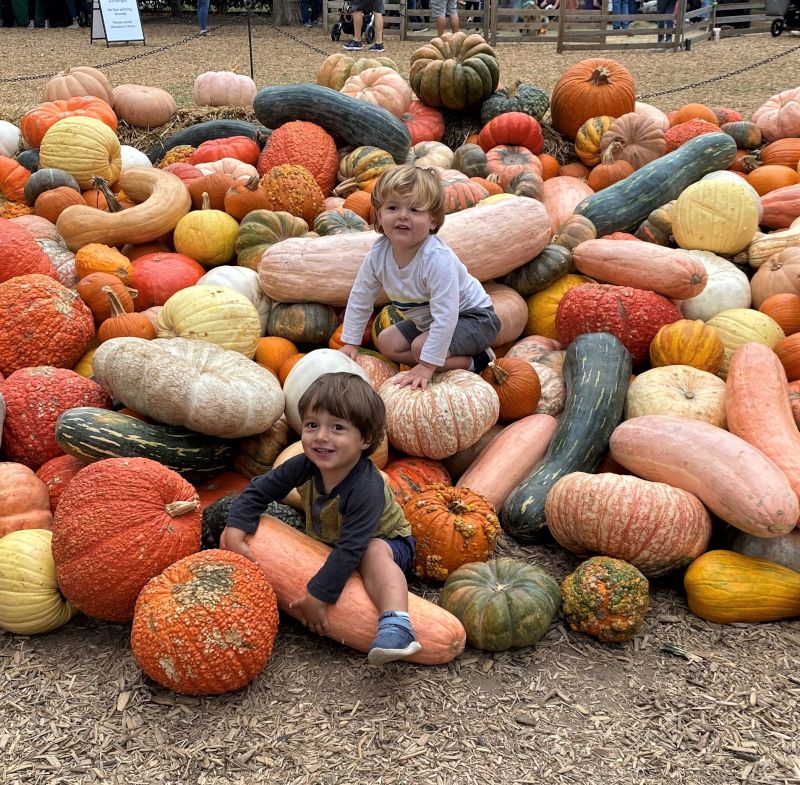 9 / 12
10 / 12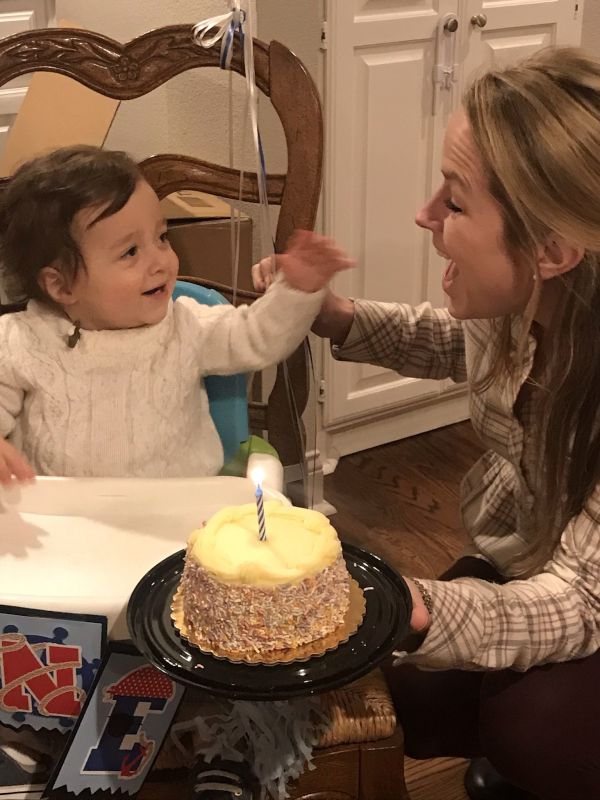 11 / 12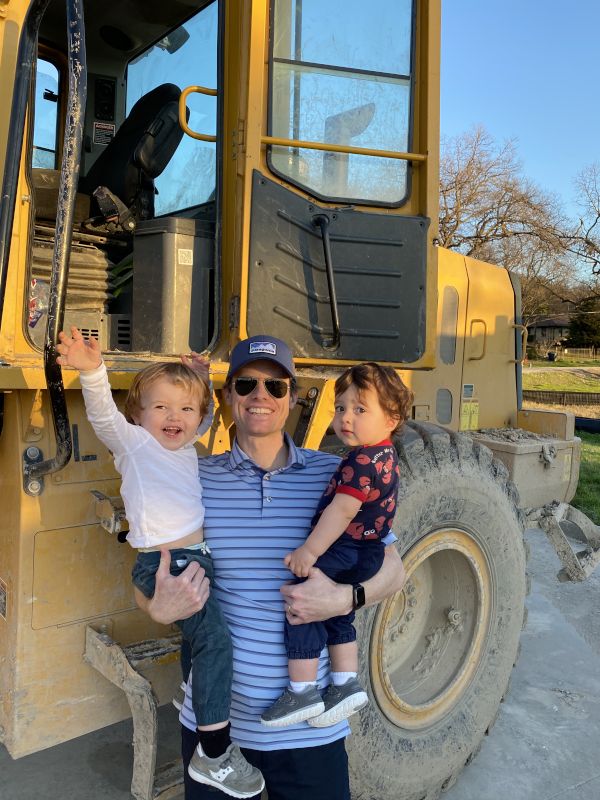 12 / 12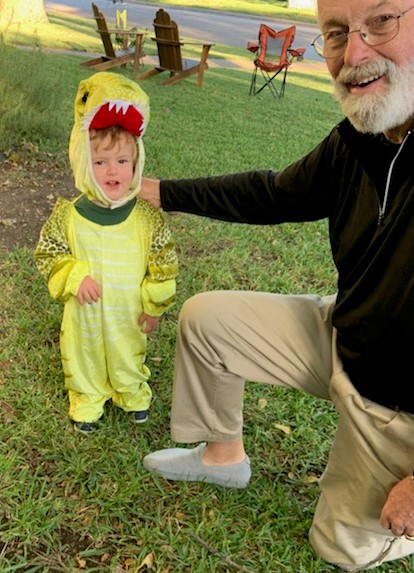 ❮
❯
Our Extended Families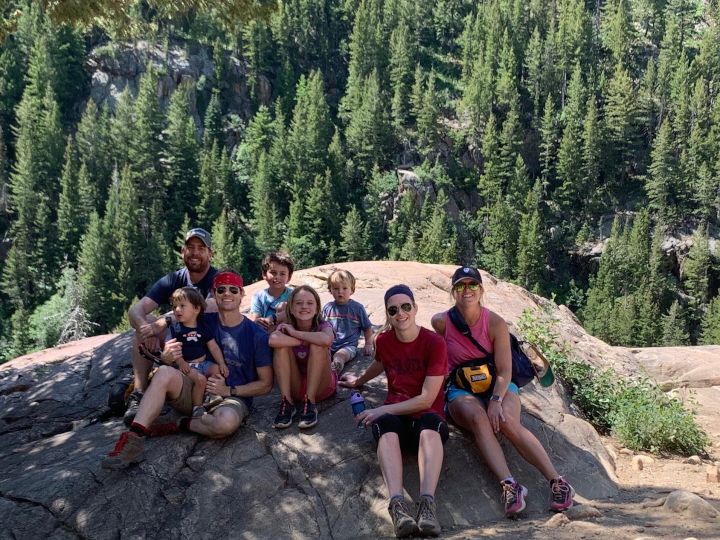 Tyler was born and raised in Texas, and we live just two miles from his parents. He has one older brother, who lives with his wife and two sons just north of the city. The boys are always excited when we come to watch their baseball games, and even though they're in elementary and high school, they're still sweet to their little cousins, and happily play together. Tyler works with his father at their financial advisory firm, so they see each other daily, and we love getting together with the whole family for birthday parties at the swimming pool. Tyler's parents are already very active grandparents to our sons, and "Grandad and Lulu" are very eager to have another grandchild to spoil!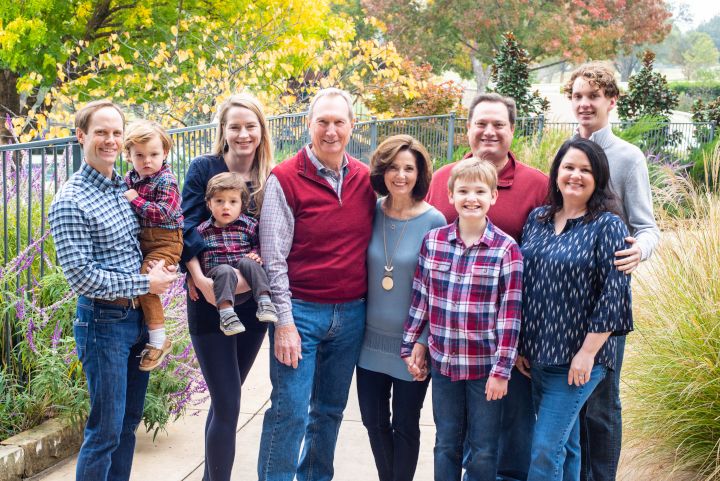 Sarah has one older sister who, with her husband, adopted both of her children. They live just a few miles from us, and we are so thankful that our children will be able to share their story of adoption with their cousins. Cousin Lila (8 years old) is our sons' biggest fan by far, and cousin Luke often brings his hand-drawn pictures of him and our sons playing together. Sarah's parents live part-time in Texas and part-time in Kansas, where Sarah grew up. We rotate holidays between families, and travel to Kansas yearly for a Thanksgiving or Christmas celebration with aunts, uncles and cousins – it's a loud house full of children, and we love having all the cousins together!
Our House and Neighborhood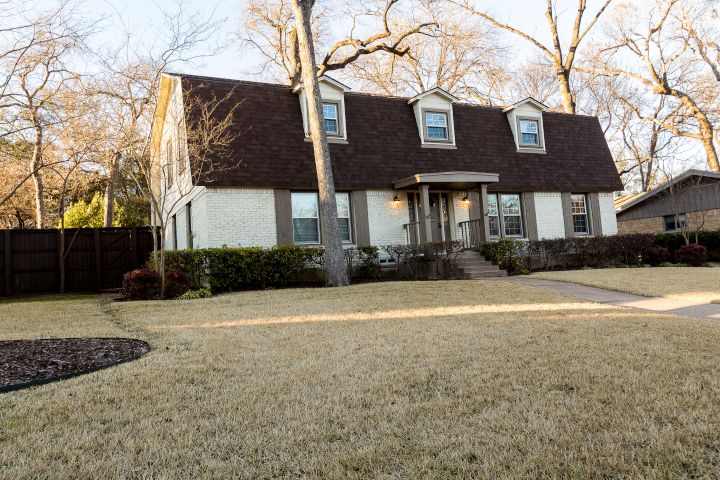 We live in our dream neighborhood in Dallas, near a large lake where we go almost daily to run or bike. The neighborhood has a Fourth of July Parade every summer and a Christmas Tree-Lighting block party each winter, when we close down the main street and all of the families gather together to celebrate the holidays. It's a friendly, diverse community full of families and children of all ages. As our boys have grown, we've discovered several parks nearby, and have picked our favorite for regular visits. We have our "go-to" pizza restaurant around the corner, where we frequent for early dinner with friends and kids. We live just down the street from our local elementary school, which has a dual-language academic program (English-Spanish), which Sarah loves, since she speaks Spanish as well!
We moved into our four-bedroom house in 2015. We bought our home with the specific hope of growing our family with children to fill it, and have loved having the extra noise that little kids bring to the home. Tyler is the better cook between the two of us, so you can often find him in the kitchen, making pancakes with the boys on Saturday mornings. Porter has become a great little helper! Our favorite thing about our home is the large, fenced back yard, complete with a swing-set, where we host friends for barbecues and parties. It's our hope that one day, our kids will love to spend their afternoons and summer breaks playing in our yard.
From Us to You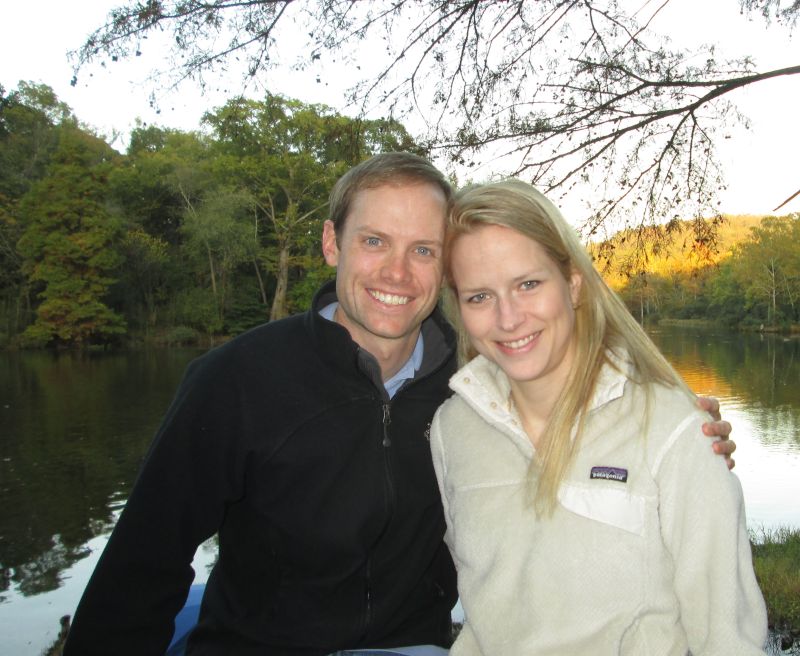 It is a rare day when we have not prayed for you and your little one. We cannot imagine the weight of the burden you feel to protect your child and ensure that he or she is loved and provided for. You have our utmost respect as you walk this road. And so, we pray for you, that God would give you wisdom and peace as you read many letters like these, that He would protect you and guide you during this journey. Ours is a happy home, full of faith, loyalty, close family, and no shortage of silliness. We hope, as you read our profile, you will see that - and that you will see how we long to welcome another child to our family. Over our seven years of marriage, we have built a home and a life on love, service to others, and worship of God. We are surrounded by family, friends, and community that support us and our decision to adopt again, and are eagerly awaiting the arrival of a new baby. They cannot wait to join us in the celebration of and raising of this new child. We have made the choice to adopt because we believe that family is built on love, not just biology, and we want our home to be one that embraces that belief. For us, adoption is not a "Plan B" after trying to conceive, it is a choice to become parents to whatever children God brings to our lives, in whatever timing or circumstance that presents itself. That first child, Porter, was the biggest blessing of our lives, and the addition of little Glenn, in some magical way, made our family even more complete. These boys make us all the more confident of our ability and capacity to love and raise a third baby. If you choose to place your child with our family, you can have full confidence that we will love and cherish this child with every bit of our hearts, with no reservations or hesitations, and with every ounce of effort in us.
We are lucky to both have careers that give us a great deal of flexibility - we are able to work part-time or work from home when we need to, and we are surrounded by co-workers that firmly believe that family comes first. As we hope to grow our family, we are thankful for careers and close-by parents that support us in raising our children, attending all of the special events, and spending as much quality time with them as possible.
As we consider parenthood again, we think often of you, anticipating the enormity of the responsibility that a courageous, sacrificial and loving woman, such as yourself, will entrust to us in raising her child as our own. But, it is our belief that God has been preparing us and our hearts for this responsibility for a long time now, and that he has ordered our steps to meet at exactly this time to love your child as He loves your child. We promise you that this child will know, without a doubt, that they are an invaluable member of our family. And as this child's biological mother, we hope to share a special bond with you, in whatever way is comfortable for you. We will happily share pictures and letters with you as your child grows, and are open to more contact through phone calls or in-person visits over the years. As we raise this child, they will always know how loved they are by us, by our extended families, and by the birth mother and family that is making this decision.
Thank you for making this plan of adoption for your child. It is the greatest act of love we will ever be able to witness.
Very Sincerely,
Tyler & Sarah
Favorites
Actor
Brad Pitt
Jimmy Fallon
Actress
Reese Witherspoon
Kristen Bell
Animal
Horse
Basset Hound Puppies
Author
Larry McMurtry
C.S. Lewis
Book
Lonesome Dove
The Ragamuffin Gospel by Brennan Manning
Candy Bar
1000 Grand
Reese's Peanut Butter Cups
Cartoon
Cars
The Jetsons - I'm still waiting for flying cars!
Childhood Memory
Family Ski Trips
Summer family vacations to a ranch in Colorado
Childhood Toy
Baseball Glove
My roller blades
Children's Book
The Last of the Really Great Wangdoodles
"The Boxcar Children" series
City
Oxford, England
Kansas City, my hometown!
Classic Movie
The Mighty Ducks
The Princess Bride
Day of Week
Saturday
Sunday
Dessert
Pecan Pie
Chocolate-Covered Pretzels
Disney Movie
Aladdin
Mary Poppins
Dream Car
1981 Ford Bronco
Subaru Outback
Dream Job
Fly Fishing Guide in the Summer, Ski Patrol in the Winter
Ski Patrol/Ski Guide
Dream Vacation
Heli-Skiing in Switzerland
Skiing in Switzerland
Family Activity
Snow Skiing
Building "Pillow Mountain" at home before bedtime!
Flower / Plant
Desert Sage
Aspen Trees
Food
Pizza
Chocolate Chip Cookie Dough
Form of Exercise
Swimming
Running - in the early morning, before sunrise
Holiday Song
O Come, O Come Emmanuel
O Come, O Come, Emmanuel
Holiday Tradition
Opening presents with our sons
Late nights on the couch in front of the fireplace, catching up with family and telling stories
Ice Cream
Vanilla
Salted Caramel
Junk Food
Pizza
Chocolate! ALWAYS Chocolate!
Leisure Activity
Reading a book by the fire
Going on walks with friends at the lake by our house
Magazine
Men's Journal
Women's Health
Memory with a Child
Meeting our sons in the hospital
Hiking in the mountains with our son Porter in Tyler's backback
Memory with Spouse
Fishing with Sarah on our honeymoon
Skiing in Japan
Movie
A River Runs Through It
Father of the Bride
Movie Munchie
Milk Duds
An XXL Diet Coke
Movie Quote
"You're killing me, smalls!"
"Hey James Bond, in America we drive on the right side of the road." (Clueless)
Movie Type
Anything happy
Comedy
Musical Group
Counting Crows
Whitney Houston
Nursery Rhyme
Little Miss Muffet
You are my Sunshine
Olympic Event
400 Freestyle Swimming
Mogul Freestyle Skiing
Personal Hero
My mom
My dad
Play
Hamlet
The Importance of Being Earnest
Poet
Robert Frost
Shel Silverstein
Quality about my Spouse
Her intelligence
His wisdom
Quote
"Sometimes you have to do the things you don't want to do."
"Courage does not always roar. Sometimes courage is the quiet voice at the end of the day saying, 'I will try again tomorrow.'" -Mary Anne Radmacher
Restaurant
Chick-Fil-A
Mot Hai Ba - a TINY Asian restaurant near our house where we go for date night
Sandwich
Chick-Fil-A Chicken Sandwich
Grilled Cheese
Scripture
Revelation 21:1-4
Isaiah 43:1-7
Shopping Store
REI
Target or Wal-Mart
Song
Rain King - Counting Crows
"You Are" by Lionel Richie
Sport to Watch
Baseball
Wake Forest basketball
Sports Star
Clayton Kershaw
Mikaela Shiffrin
Sports Team
Texas Rangers
Kansas City Royals
Subject in School
Lunch
Everything except science - I loved school!
Superhero
Superman
Wonder Woman
Thing to Cook
Pancakes
Banana muffins for my grandma
Time of Day
Dusk
Early Morning - I love the sunrise and lots of coffee!
Tradition
Saturday Morning Pancakes with Our Sons
Building "Pillow Mountain" with Our Boys
TV Show
House
"Crazy Ex-Girlfriend"
TV Show Character
House
Sheldon from "The Big Bang Theory"
Type of Music
90's Alternative
Retro country
Vacation Spot
Jackson Hole, Wyoming
Alta, Utah
Video Game
I don't play video games, I know, I'm lame
I've never played video games, but I'm pretty great at the Wooden Block game on my phone...does that count?