1-800-ADOPTION
Thank you for viewing our profile
If you would like to learn more about us, please call 1-800-ADOPTION (2367846), fill out the form at the bottom of our on-line profile page, or email us at bp_information@americanadoptions.com.
To revisit our on-line profile page and view our profile video at American Adoptions, simply use your mobile phone to scan the QR code on the right. We are looking forward to hearing from you!
Daniel & Shannon
We know the process you're in right now is overwhelming, and that's why we're grateful you're taking the time to learn about us. As adoptive parents of a sweet little boy we adopted at birth, and now pursuing adoption a second time, adoption is incredibly important to us. We're longing for a precious baby to love unconditionally and raise in a healthy, whole and supportive home surrounded by an amazing community of family and friends.
About Us
Job
Teller/Master's Student
Executive Assistant to the President
Education
Bachelor's Degree in English Literature
Associate's Degree in Marketing
Relationship
Legally Married
Adoption in Our Lives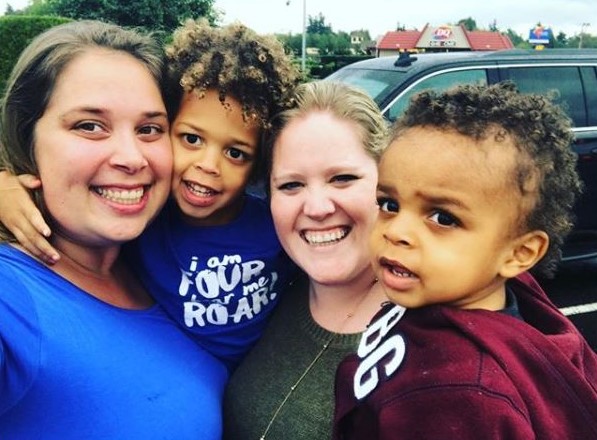 We had the incredible honor and privilege of adopting our son, Camden, at birth back in 2016. Camden is biracial (Black and Caucasian), and so incredibly loving, full of personality, tender-hearted, energetic, intelligent, and just such a joy to be around. He has an amazing imagination and always astonishes us with his memory. It's hard to say what his favorite activity is because it changes so often, but recently it's ranged from playing "super heroes," and seeing how fast he can run from one end of the house to the other, to playing Legos and hide-and-seek. His smile melts our hearts and he has perfected his "puppy dog" eyes – yup, we're in trouble!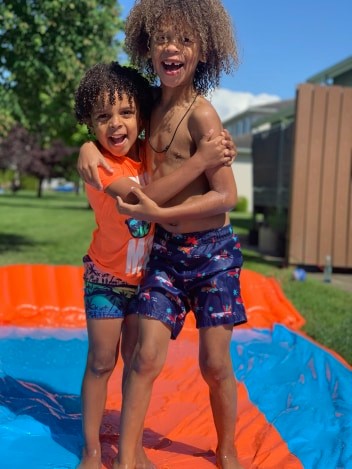 We adopted Camden from Oregon where his birth mom, older brother, and "Oma and Opa" all live. We are beyond thankful for them and the open relationship we have with them. We communicate often and try to see each other 2-3 times a year, often visiting for a weekend at a time, thanks to our relatively close proximity. The relationship Camden has with his birth family is special, and we look forward to the memories we'll share together throughout the years ahead; as we often say… though we may not be in each other's lives every day, we will be in each other's lives for the rest of our lives! We would love to develop a healthy, open relationship with our next child's birth family, as well, and welcome the opportunity to explore that in the ways that most benefit the child.
Qualities We Love, Admire and Respect in Each Other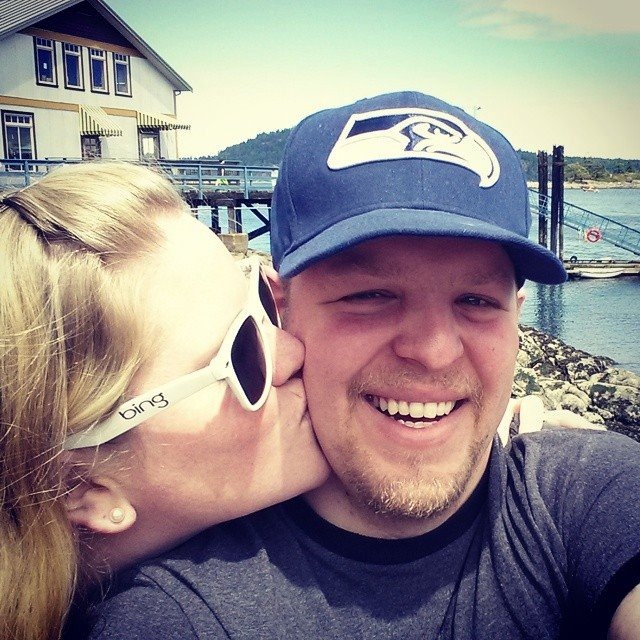 Daniel About Shannon: Shannon is just the most fun, loving, down-to-earth person you'll meet. She would give you the shirt off her back, LOVES the Lord, and has such integrity. When others would take the easy way out and lie, she tells the truth. She is also genuinely excited for people, even when they get things she may also want. While waiting to be chosen to adopt our first child, several of her girlfriends became pregnant. Every single time she was so selflessly, and genuinely excited for them, which blew me away. Ultimately, Shannon is the kind of person you want in your corner. She believes in you even when you're having trouble believing in yourself. She is truly a lovely human being!
Shannon About Daniel: Daniel is my absolute best friend! When we first met, I knew right away he was a "family man" and wanted to raise a family one day. His love for family is immense and admirable, and I gratefully get to experience his deep love for me and our son every day. I love his sense of humor (no one makes us laugh more!), his loyalty, his passion, and his emotions. I admire how diligently he works to provide for us and his determination in pursuing his Master's degree in teaching to become an elementary school teacher. I respect who he is as a person and how he treats everyone with love and kindness. He is a generous man seeking after God's heart and I'm blessed to be by his side each day.
Cultural Diversity
Being the parents of a biracial child (and one day, God willing, two children of color) cultural diversity is incredibly important to us. Being Caucasian, we are the first to admit that we still have much to learn as we explore all the facets of a culturally diverse family; how do we teach and show those around us what a multicultural family looks like, and how do we raise our children to know and understand the effects of racism? There will always be an ongoing search for answers and life lessons. We work hard to take care of hair and skin that is different from our own, and we will continue to work hard to empower and raise our children to become beautiful, strong people of color. We continue to educate ourselves on being culturally aware, and will always provide our children with a safe, comfortable place to develop as individuals.
Photos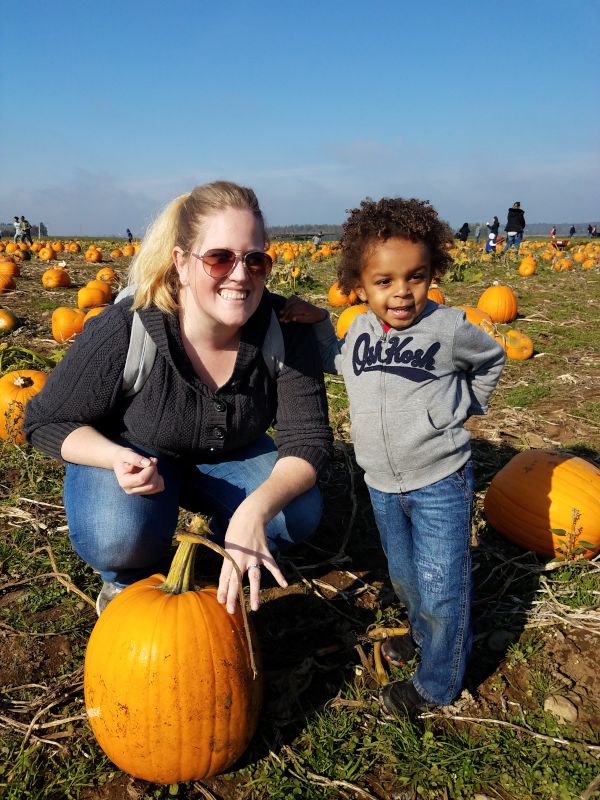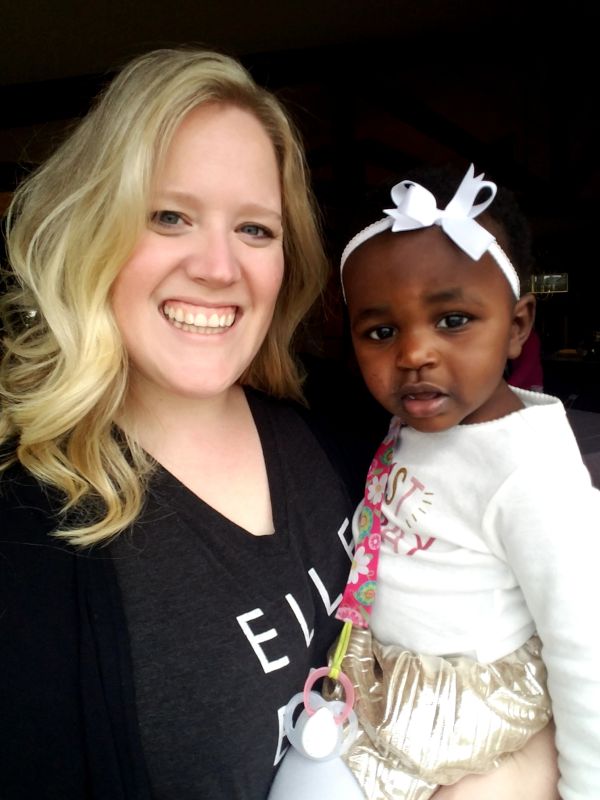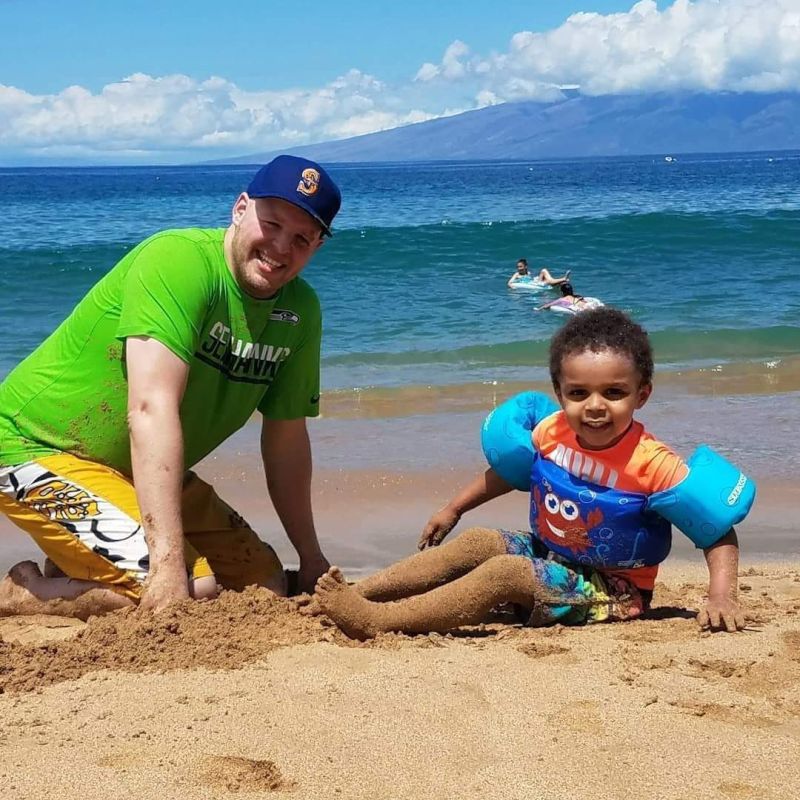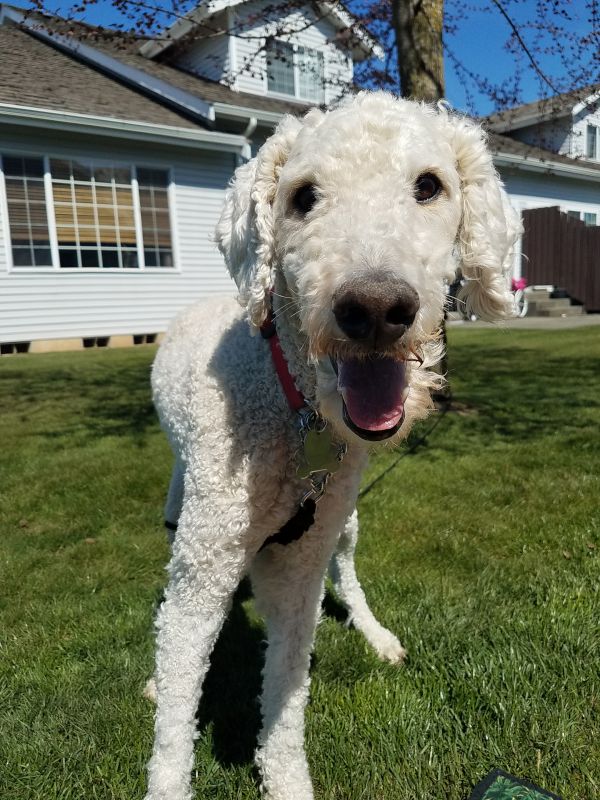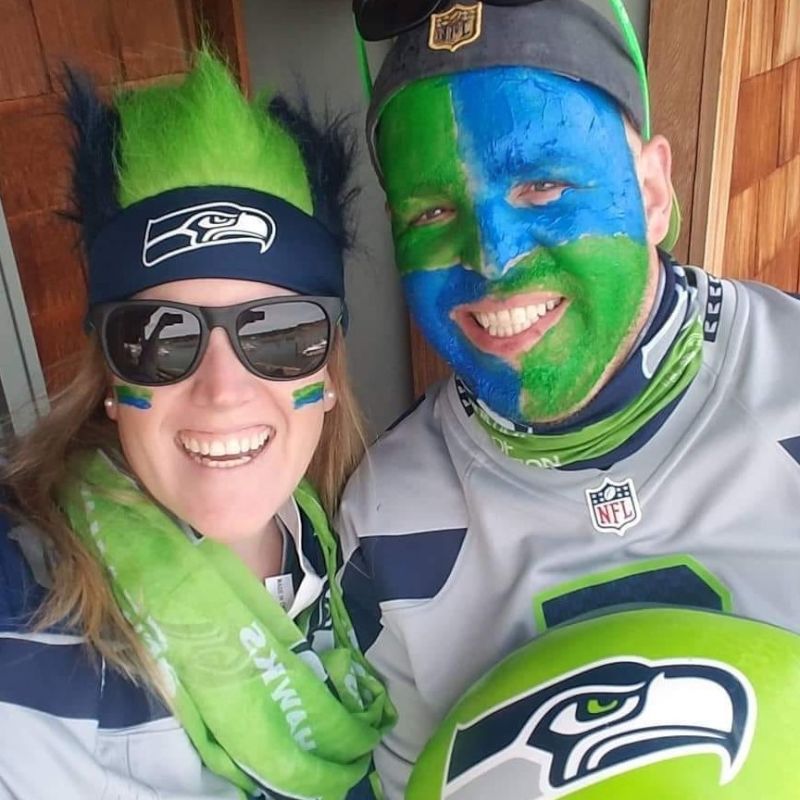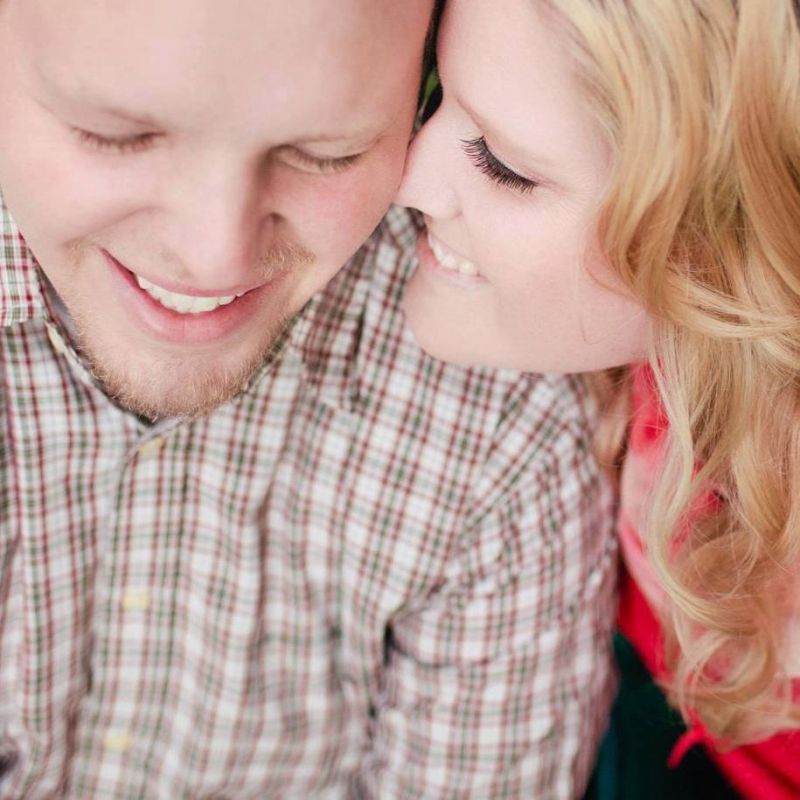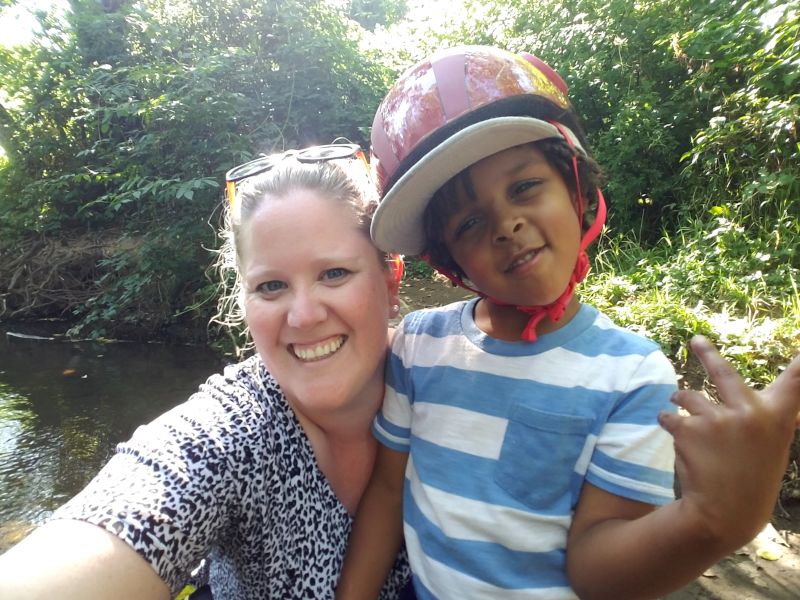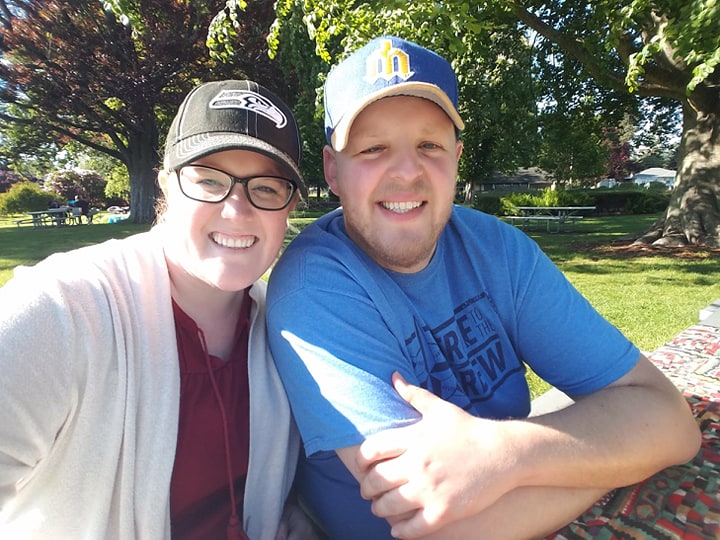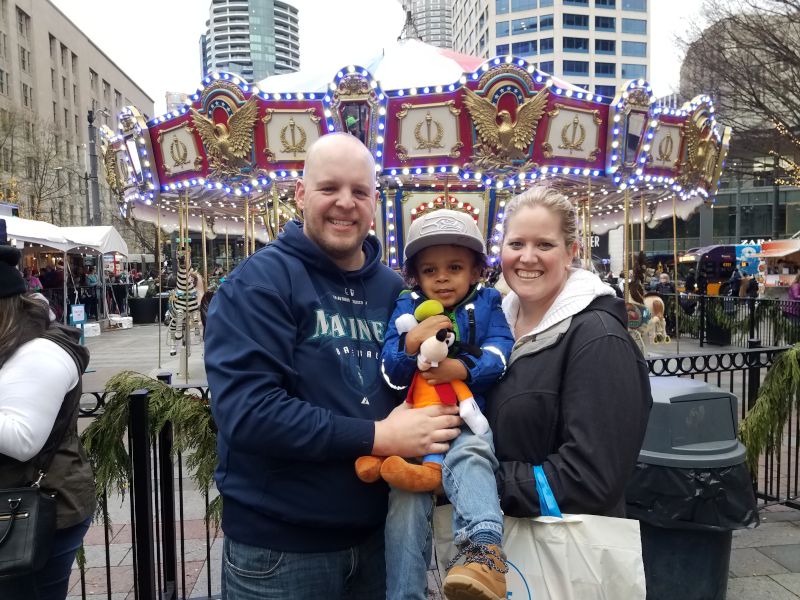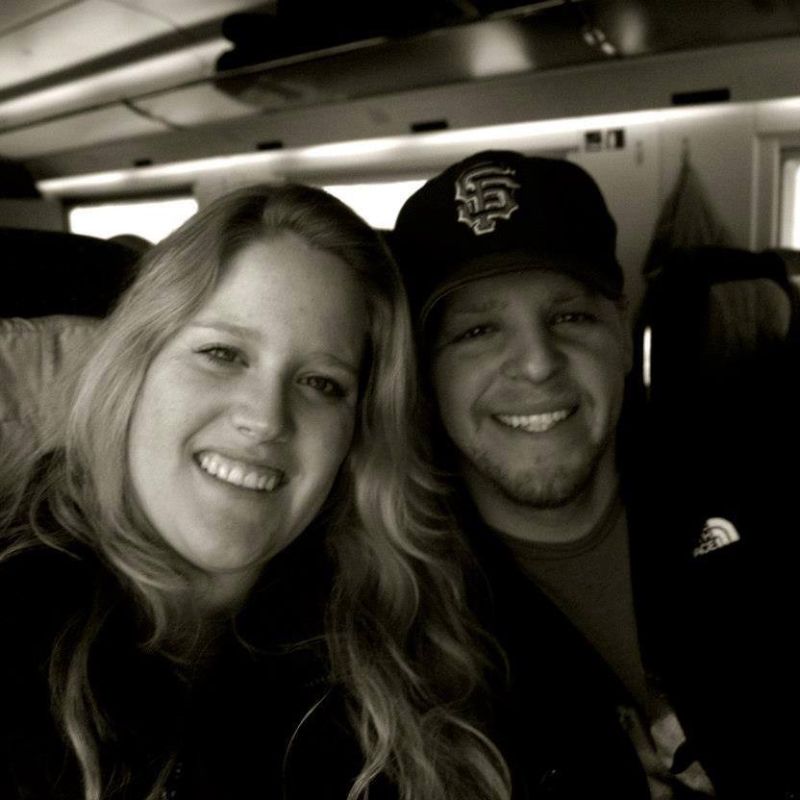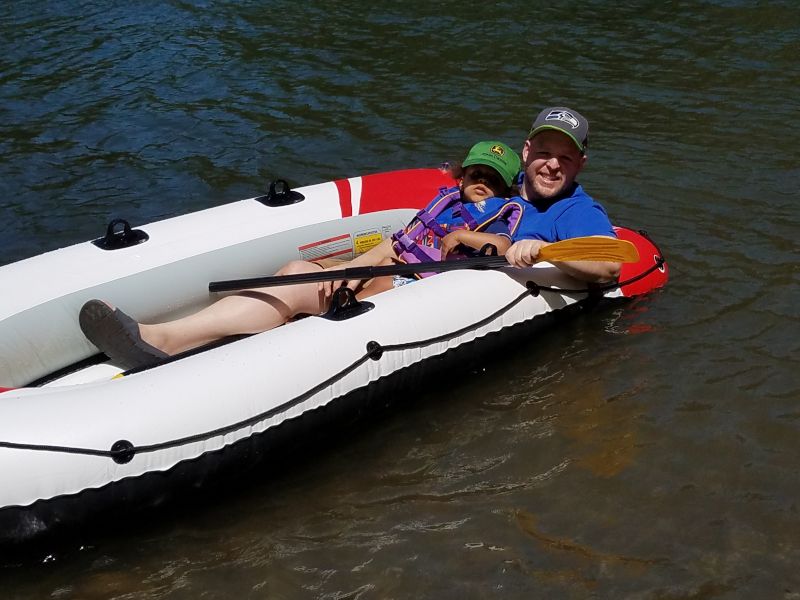 ×
1 / 12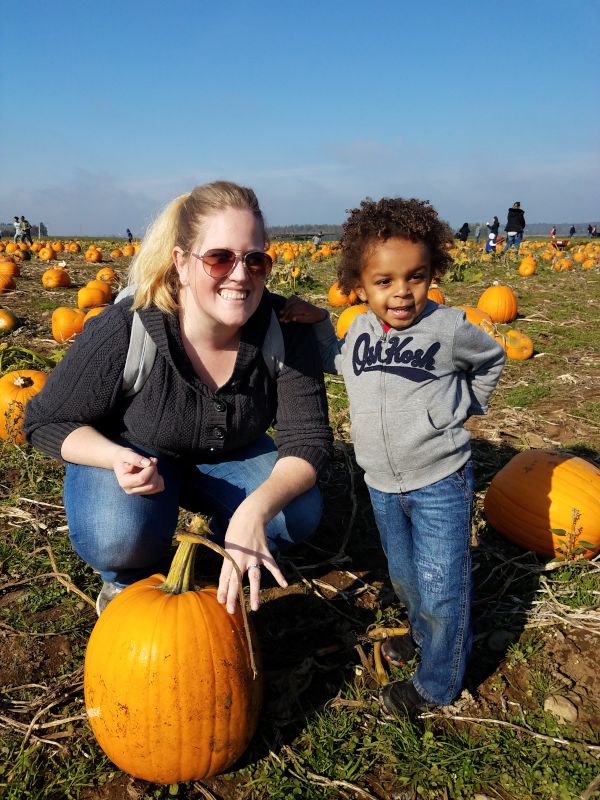 2 / 12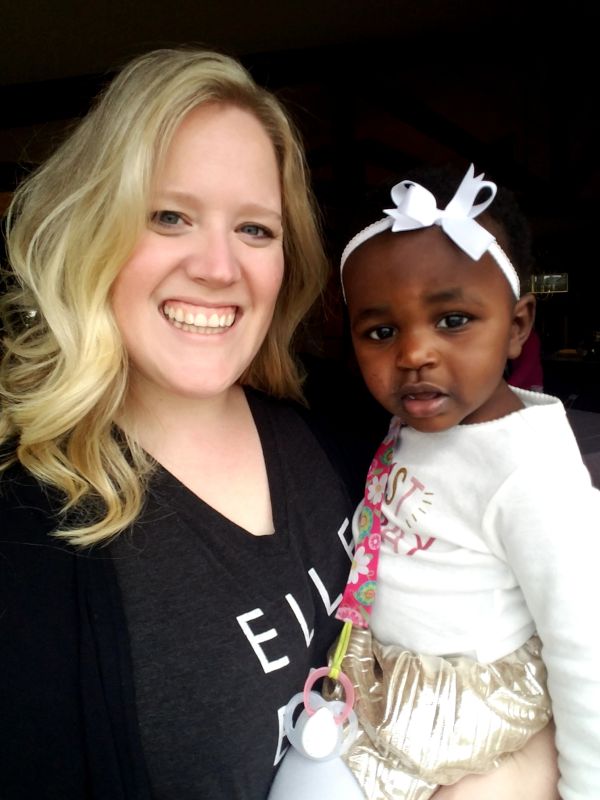 3 / 12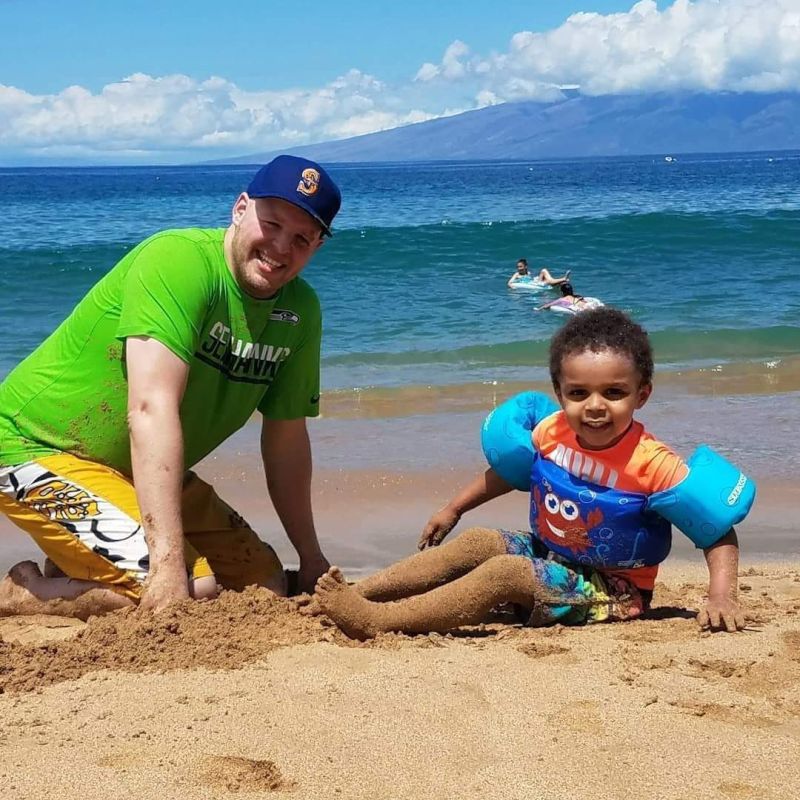 4 / 12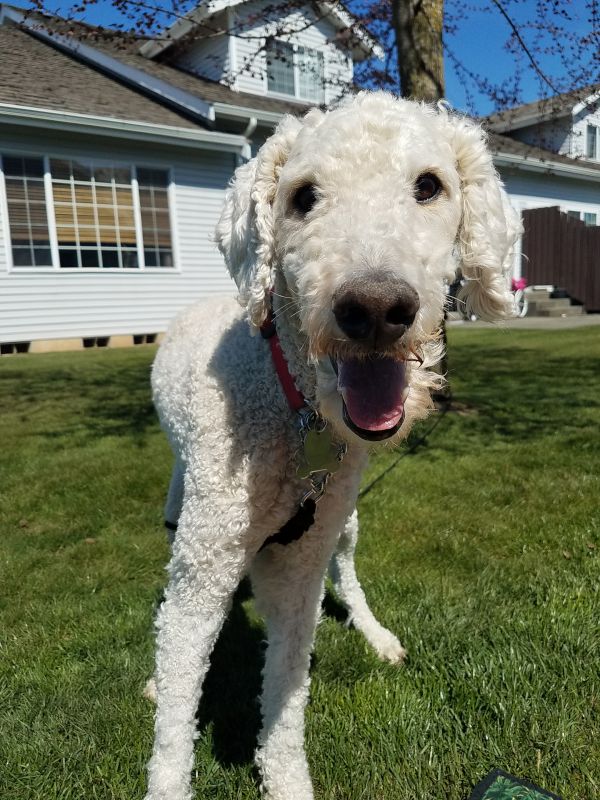 5 / 12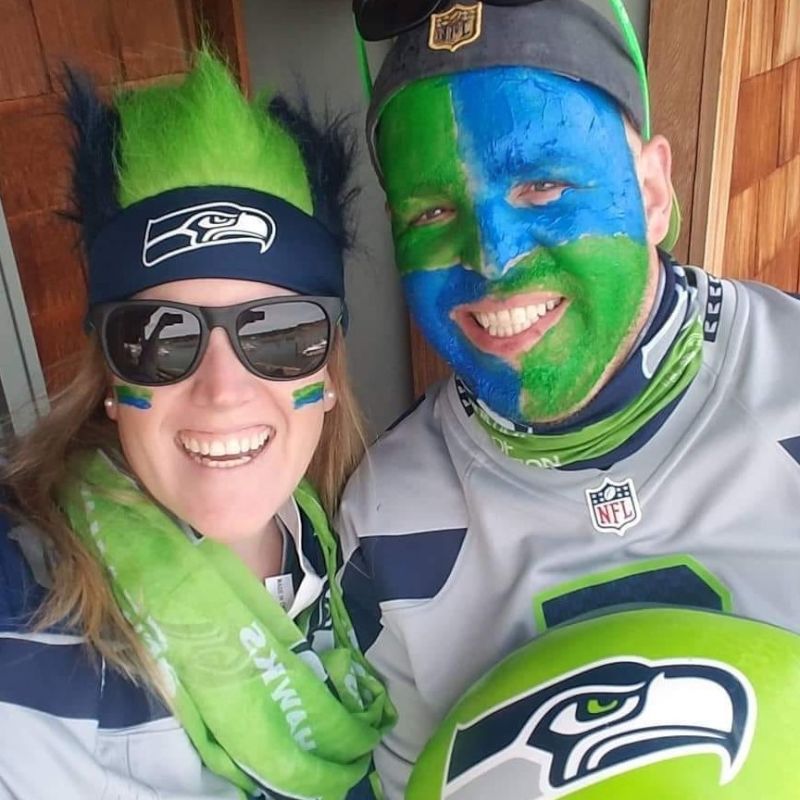 6 / 12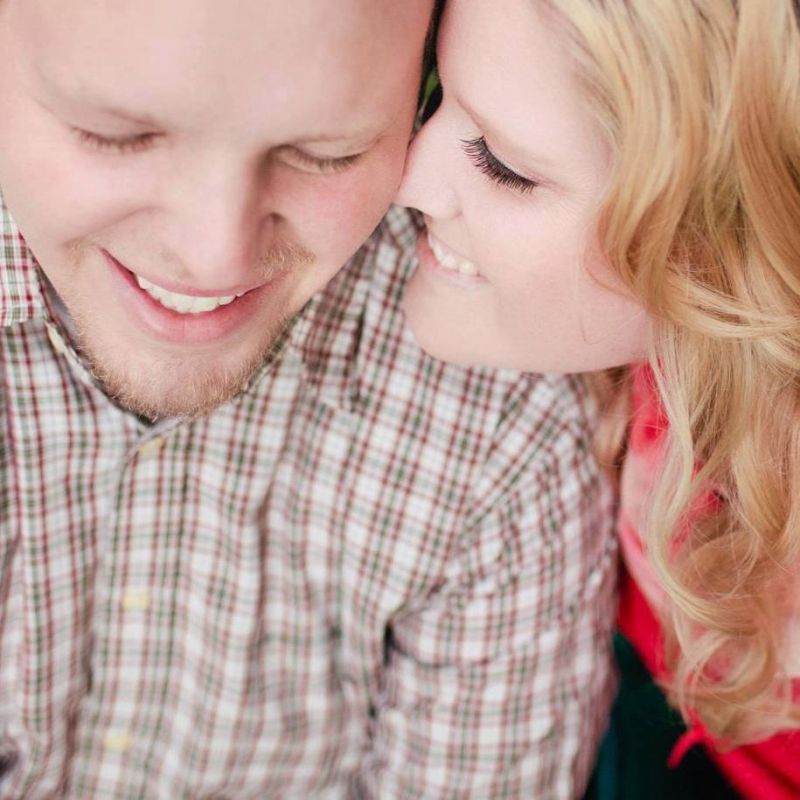 7 / 12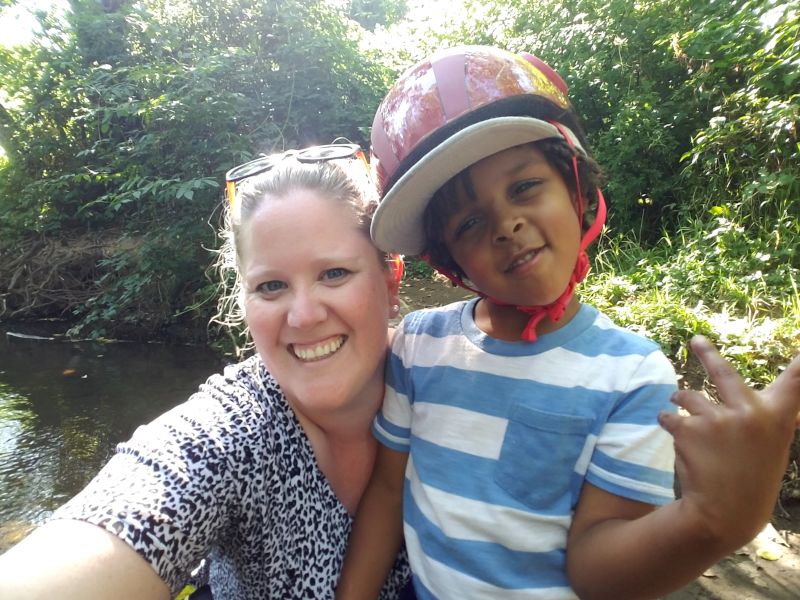 8 / 12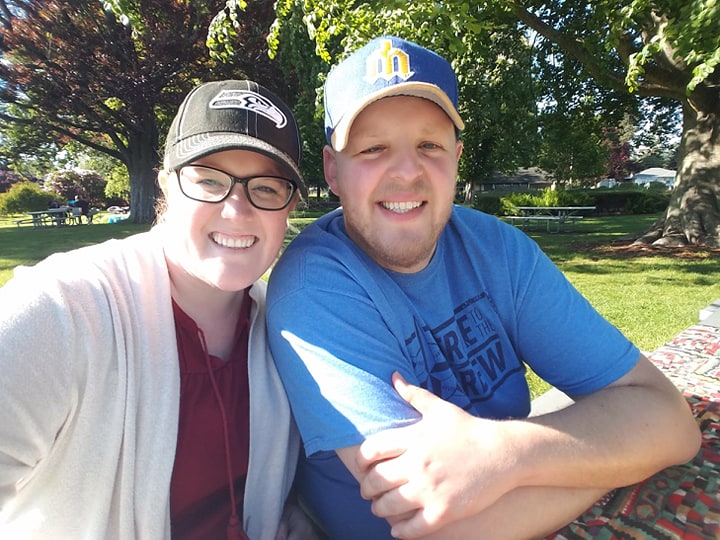 9 / 12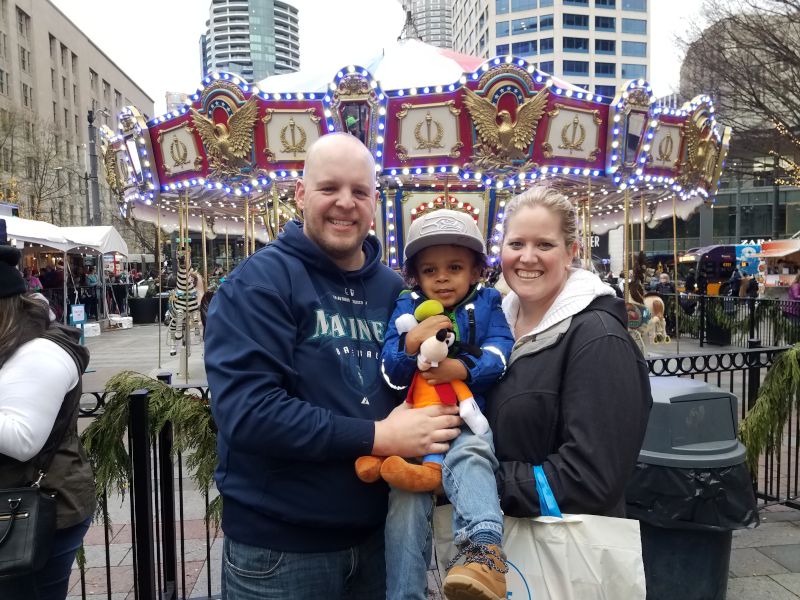 10 / 12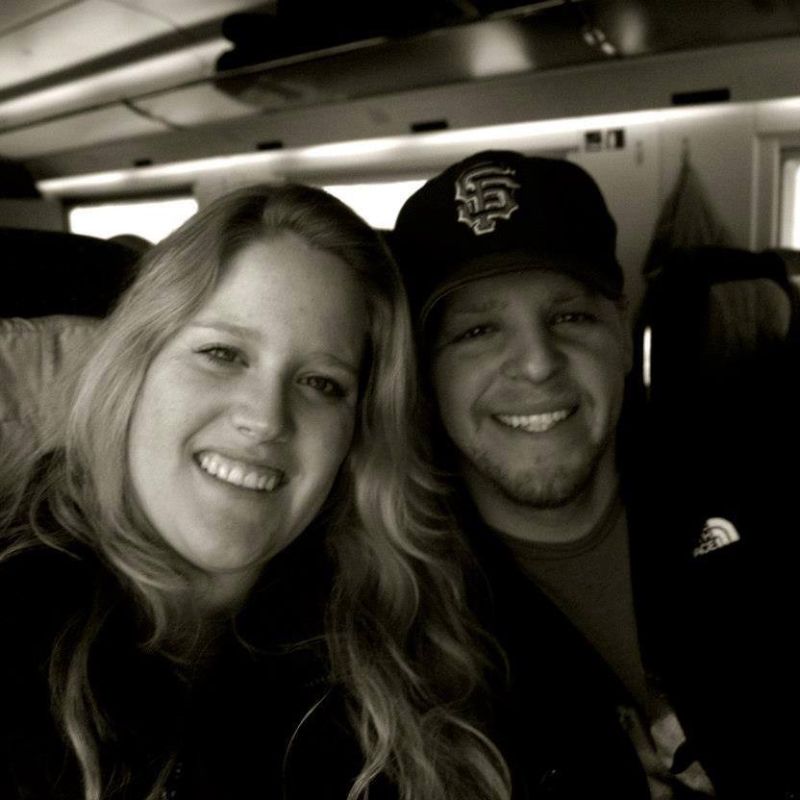 11 / 12
12 / 12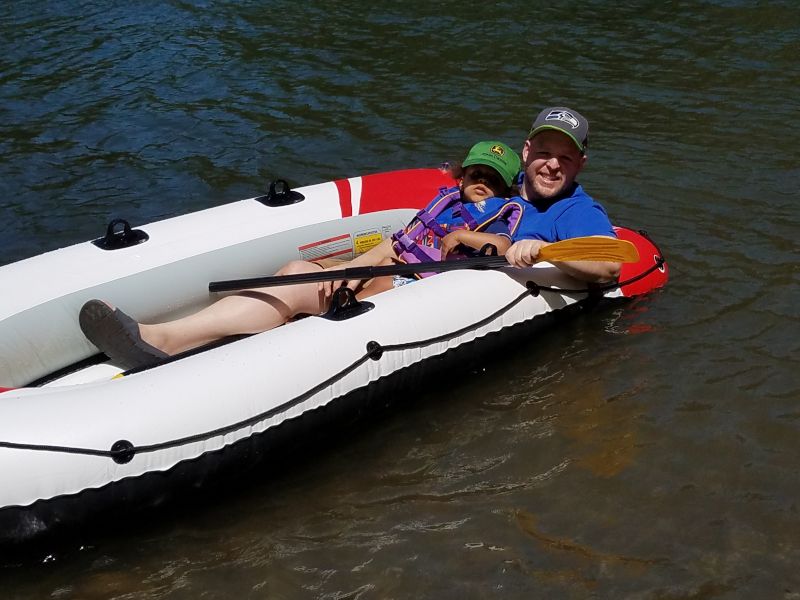 ❮
❯
Our House and Neighborhood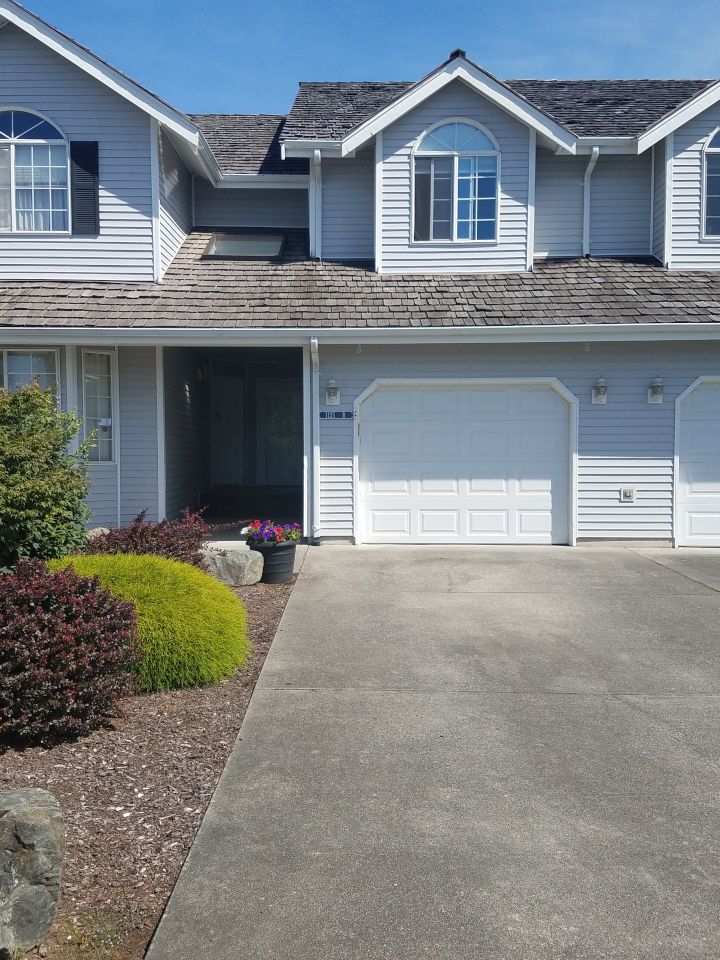 We love our small town here in Washington! It's the perfect combination of beauty and fun. Not only are the streets lined with plush greenery and color, but there are many parks and activities to enjoy. From playgrounds, rock climbing walls, bike tracks, and sports fields, to winding pathways, creeks, and lush forests – there's always something to enjoy! We have a very friendly and supportive community, including our church and several adoptive families we're close with.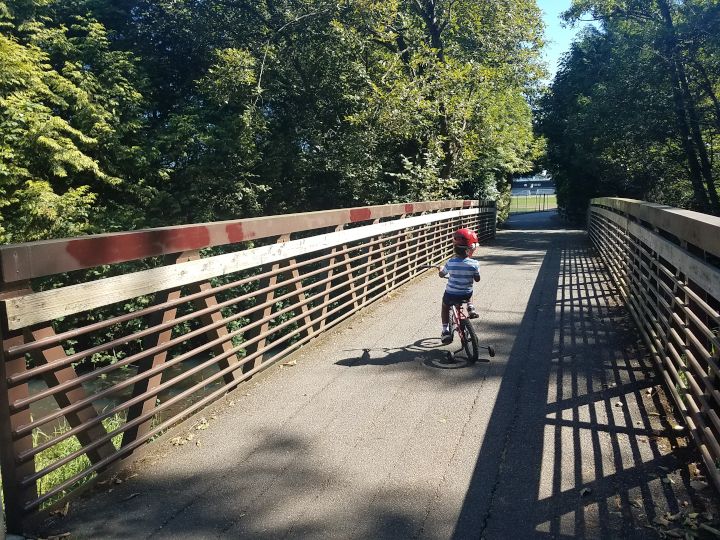 Our home is a two-story townhouse with two bedrooms, and spacious living area, just down the street from our city's main park. We have a grassy backyard that we love where we spend as much time as possible, playing baseball and cornhole, enjoying our large inflatable pool and slip-and-slide, and running around with our goldendoodle, Maggie Mae. We recently purchased a patio table and chairs and enjoyed many family meals together out there this last summer.
Our town loves coming together to celebrate with parades, festivals, and our annual summer fair. Our two favorites are probably the fair, where you can enjoy the famous "Moowich" (huge ice cream sandwiches!) and go on a ton of fun rides, and the annual Lighted Christmas Parade. We love going early to get a good spot along the route, all bundled up with a thermos of hot chocolate, and watching all the lighted floats go by. It's truly amazing to enjoy these events from a child's perspective – there just isn't anything better than the excitement and look on their faces when you know memories are being made.
Our Extended Families
Family is tremendously important to us! On the weekends, we often spend time up in British Columbia, Canada, with Shannon's side, or down south here in Washington state with Daniel's. We live about an equal distance between the two. Shannon's family loves to play games together – from Canasta and Ticket to Ride, to ladder golf and bocce ball. They also enjoy camping and traveling – something we love doing with them. Shannon's older brother and his girlfriend have a son who is a little bit younger than our son, Camden. They love playing together, and we eagerly await the day when our next child will be able to join them in the fun.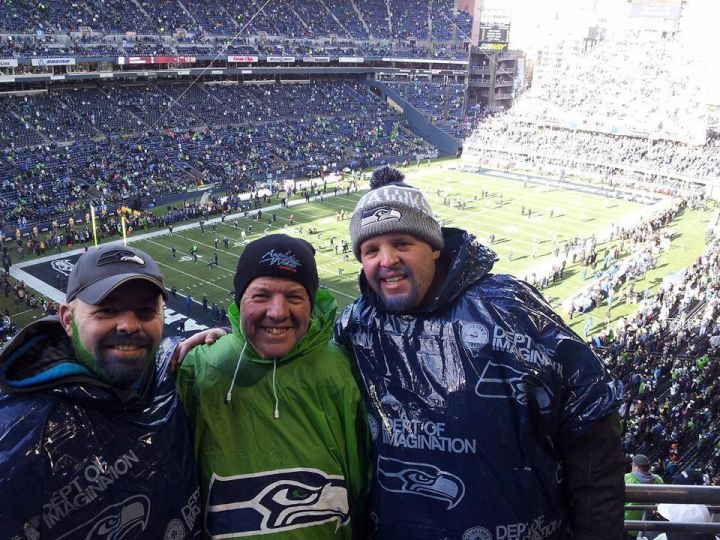 When we are with Daniel's side of the family, we enjoy watching movies, sharing meals together, and going out on Daniel's parents' boat. Daniel's sister is a teacher and loves spoiling her niece and nephews with books, quality time, sleepovers and adventures like trips to the beach or zoo. Daniel's brother and sister-in-law have two children – both adopted at birth – who Camden loves to play with when we're all together. We have also taken four trips to Maui with family where we created memories together snorkeling, swimming, and enjoying all kinds of delicious foods, that we will treasure for the rest of our lives.
All-in-all, our families are some of the kindest, most down-to-earth people you could find, and they are all so very excited for the next addition to our family!
From Us to You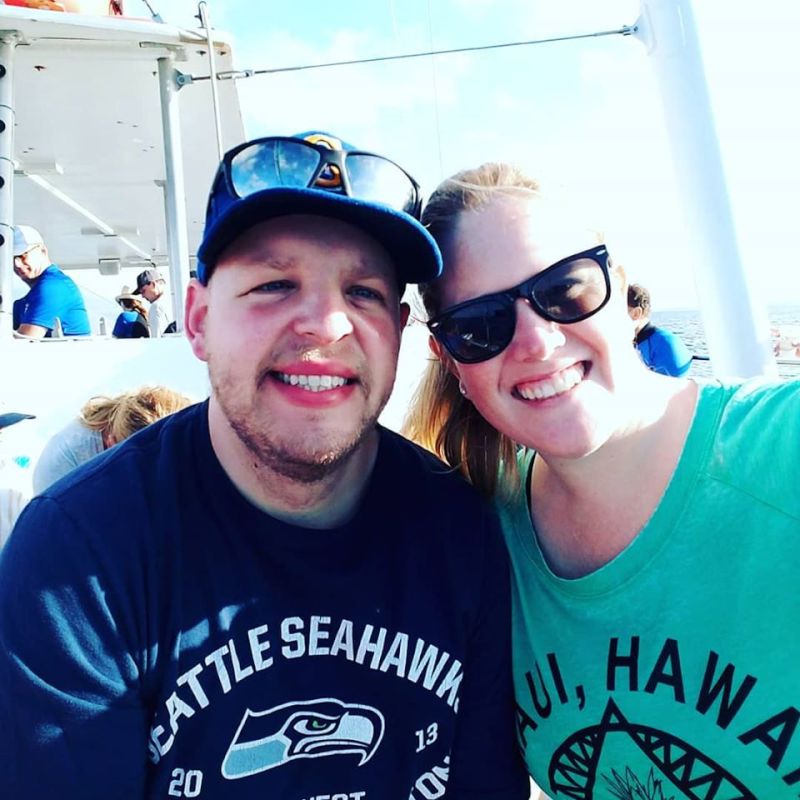 Thank you for taking the time to get to know a little bit about us, as you consider placing your child for adoption. We know this is a difficult decision but want you to know that if you do decide to place, you will be making a couple's dream come true. We know this decision is not made lightly, but rather with a tremendous amount of contemplation and love. So, thank you in advance for considering adoption, and of course, for considering us!
We have been married for nine years, and in 2016, adopted our son, Camden. We absolutely adore our little boy, and love being parents. This wouldn't have been possible without his birth mom who so bravely and lovingly chose to place him for adoption. We love, and absolutely cherish our relationship with her and her family. Should you choose us, we commit to developing a healthy and loving relationship with you, too, through letters, pictures, other forms of communication (phone calls, emails, social media), and in-person visits.
It has long been our desire to have two children, which led us to pursue adoption a second time. We both have treasured memories from growing up with siblings, from refrigerator box forts and water balloon fights, to hiking and sleeping under the tree on Christmas Eve. We want these same sorts of memories for our children and can't wait to welcome a second child into our family. Camden is going to be such an amazing older brother.
One of the most important things in life for us is family. We have incredibly supportive parents and siblings, as well as two nephews and a niece (two of whom were also adopted). They share in our eager anticipation of the day when we receive the call that we have been chosen. With Daniel's side of the family, we enjoy boating, watching movies, taking vacations, and sharing meals together. With Shannon's side, we love exploring the outdoors, camping, and playing games. We also love taking trips down to Seattle throughout the year for Seahawks and Mariners game, as well as for our annual holiday family weekend to enjoy all the sights and sounds of the Christmas season!
We are committed to doing everything we can to ensure that we raise our children in a home filled with love, safety, and support. There will be laughter and fun, game nights and bedtime stories. We'll take vacations, attend church, and do our best to instill a genuine love for the Lord in our children. We'll teach them about second chances and the value of hard work, build them up when they are discouraged, and constantly remind them how loved they are. We'll cherish all of their firsts with them, celebrate their accomplishments, take advantage of teachable moments, and always be available to listen. We'll take an interest in their education, help foster their success, and encourage them in their schooling and passions.
As Caucasian parents to a biracial son (and soon-to-be second child), we also have a deep appreciation for our need to be culturally aware and not "color blind." We have a due diligence to educate ourselves on racism, privilege, history, and all aspects of cultural diversity for the sake of our children. We promise to always foster a healthy transracial family upbringing. We anticipate there may be difficult times ahead; perhaps confusion, questions, hurts, and doubts due to adoption or race-related issues. But we will be there for it all with love, support, and grace. We serve a God that can handle all these emotions and feelings, and we'll teach our children to lean into Him, and us, for comfort. We'll do our absolute best to provide emotional support and always remain available for them to share whatever they're feeling.
Again, we want to thank you for taking the time to get to know a little bit about us, and for considering us as potential adoptive parents for your baby. We would love the opportunity to get to know a little bit about you, too! God bless you in your journey, in your decision, and in the future, wherever the Lord may lead you!
Daniel & Shannon
Favorites
Actor
Tom Hanks
Ryan Reynolds
Actress
Jennifer Aniston
Sandra Bullock
Candy Bar
Reese's Sticks
Kit Kat Chunky
Cartoon
Ducktales
Bluey (Australian Show)
Childhood Memory
Road trip to southern California when I was 7 (Disney, Universal Studios, San Diego Zoo)
Hiking & camping with family
Childhood Toy
Legos
Skipping Rope / Barbies
Children's Book
Shiloh
Berenstain Bears
City
Lahaina, Maui, Hawaii
Vancouver
Classic Movie
The Sandlot
The Holiday
Day of Week
Saturday
Saturday
Dessert
My Mom's Chocolate Pie
Chocolate Cake
Disney Movie
Moana
Frozen II
Dream Car
Callaway Corvette Z06
Jeep Grand Cherokee
Dream Job
Professional Baseball Player
Professional World Traveler :)
Dream Vacation
The Maldives
Caribbean
Family Activity
Traveling
Swimming
Flower / Plant
Roses
Pansies
Food
Baby Back Ribs
Fettuccine Alfredo
Form of Exercise
Playing Baseball
Bike Riding
Holiday
Christmas
Christmas
Holiday Song
O Holy Night
I'm Dreaming of a White Christmas
Holiday Tradition
Opening stockings on Christmas morning
Watching Christmas movies
Ice Cream
Moose tracks
Chocolate Peanut Butter
Junk Food
Oreo & Cookie Dough Blizzard
Cheetos
Leisure Activity
Watching football
Reading
Memory with a Child
Christmas with Camden
Meeting our son for the first time
Memory with Spouse
Honeymoon in Maui
When he proposed to me
Movie
Home Alone 1 & 2 (tie!)
The Proposal
Movie Munchie
Peanut M&Ms
Popcorn
Movie Quote
"It's what you do to the people you say you love... that's the only thing that counts." (Last Kiss)
"And why is the carpet all wet, Todddddd?" "I don't know Margo!" (National Lampoons Christmas Vacation)
Movie Type
Romantic comedy
Romantic Comedy
Musical Group
Coldplay
Coldplay
Nursery Rhyme
Twinkle Twinkle Little Star
1,2,3,4,5, Once I Caught a Fish Alive
Olympic Event
Men's swimming
Gymnastics
Personal Hero
My Dad
My Mom
Poet
Jack Prelutsky
Dr. Seuss
Quality about my Spouse
Incredibly loving
His humor and generosity
Quote
I can do all things through Christ who strengthens me. – Philippians 4:13
The enemy of the best is the good.
Restaurant
Red Robin
Olive Garden
Sandwich
Grilled Cheese
French Dip
Shopping Store
Target
Anything home decor
Song
Yellow - Coldplay
Someone Like You, Adele
Sport to Play
Baseball
Ladder Ball
Sport to Watch
Football
Football
Sports Star
Russell Wilson
Simone Biles
Sports Team
Seattle Seahawks
Seattle Seahawks
Subject in School
P.E.
Creative Writing
Superhero
Batman
Black Panther
Thing to Cook
Barbeque Ribs
Pulled Pork Sandwiches
Time of Day
Evening
Evening
Tradition
Family Christmas Weekend in Seattle
TV Show Character
Sheldon (Big Bang Theory)
Jim Halpert (The Office)
Type of Music
Top 40
Contemporary Christian/Pop
Vacation Spot
Maalaea Surf, Maui
Sugar Beach, Maui