1-800-ADOPTION
Thank you for viewing our profile
If you would like to learn more about us, please call 1-800-ADOPTION (2367846), fill out the form at the bottom of our on-line profile page, or email us at bp_information@americanadoptions.com.
To revisit our on-line profile page and view our profile video at American Adoptions, simply use your mobile phone to scan the QR code on the right. We are looking forward to hearing from you!
Cody & Autumn
Welcome! We feel honored that you are taking the time to review our profile. Family has always been important to us, and if you choose us- your child will be surrounded by a tribe that will love and support them fiercely for the rest of their life. We have always dreamed of having children and we hope to partner with you on this journey and wish you all the best as you make your decision.
About Us
Job
Research & Development Engineer
Assistant Director of Community Development
Education
Bachelor's Degree in Product Design
Master's Degree in Social Work, Public Health
Relationship
Legally Married
Our Family Traditions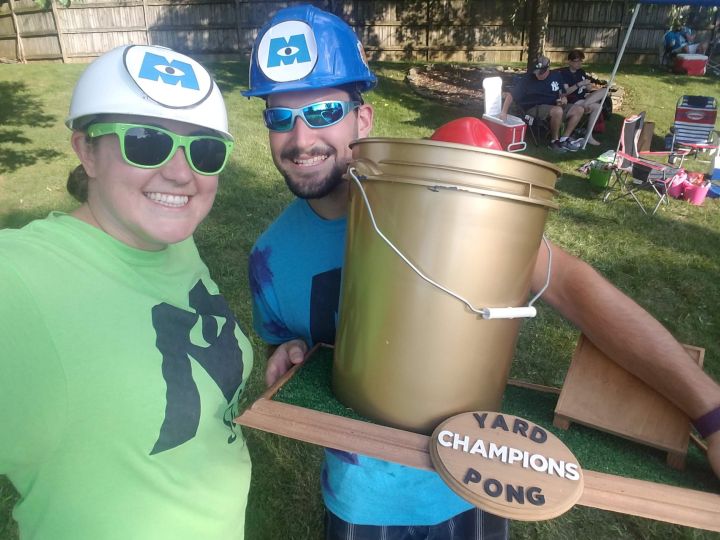 While some of our traditions are stereotypical of our Christian faith, Christmas Eve and Easter services, some of our traditions are truly unique. Each year, we host a picnic at our house, inspired by a local alternative music festival we attended for a number of years with close friends. When we stopped attending, we changed the plan and hosted a picnic at our house instead. It has expanded to an opportunity for us to invite and re-connect with family and friends.
Once our picnic is over, we eagerly await a dear friend's annual backyard charity tournament. Each year, the charities are decided by the previous year's winners, all teams are encouraged to dress up, and boy do they! In the last 11 years the tournament has been hosted, we are blessed to say they have raised over $25,000.
Finally, some of our less unique but nonetheless eagerly anticipated traditions are decorating our home for the holidays, game night with several of Autumn's cousins on Christmas, a Friendsgiving celebration with Cody's college friends and their children, and camping several times throughout the summer with Cody's family. We cannot wait to share these traditions with our child, as well as, creating new ones through the years!
Our Leisure Time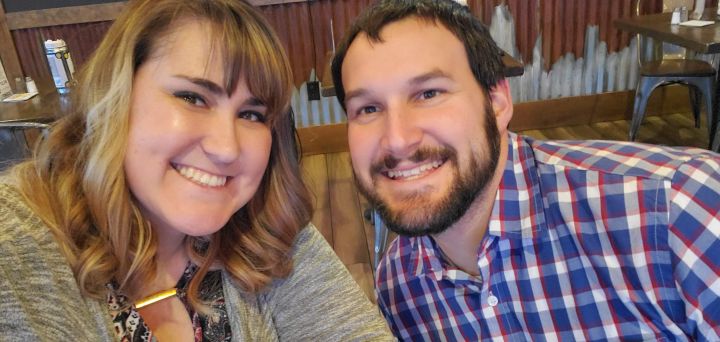 When we have a free weekend, we enjoy relaxing at home, watching movies, playing card games, or enjoying our yard. Cody likes to stay busy, so he often finds new projects around the house to work on, for example he has built our garden beds, deck, and a retaining wall by himself. We can see it now, a little one watching him as he works. We have already bought a children's set of toy tools, for them to "help" him with future projects. Autumn enjoys upcycling furniture and painting signs for fundraisers or home projects. She has upcycled the furniture in the nursery, from a set she was given from her great grandmother and painted literary directional signs for the hallway between the two rooms that will become our children's rooms. Autumn has many art supplies and is eager to help a future child embrace their creativity.
When we aren't at home, we love to explore new hiking trails, trying new restaurants, and spending time with family and friends. As we walk down new paths, we often talk about how fun it will be to explore these places with fresh eyes, and little hands holding ours.
Cultural Diversity
We recognize that the chances of our adoptive child having the exact same background as we have, is unlikely. We look forward to doing whatever we can to learn about your cultural heritage and that of your child. Our goal is to help them to remain in contact with those pieces of their identity. While we each bring our own culture to our future, and plan to share several of our own traditions, we look forward to being able to dive into new traditions and experiences. In working on a college campus, Autumn has access to resources, including cultural centers and professional partners, as well as educational materials that can assist in preparing herself and Cody to do their best to acknowledge and celebrate these parts of your child's identity. Beyond her campus, we have a diverse family and friend group, as well as live in a diverse area. There are a variety of culturally authentic experiences and restaurants for us to enjoy with your child.
Photos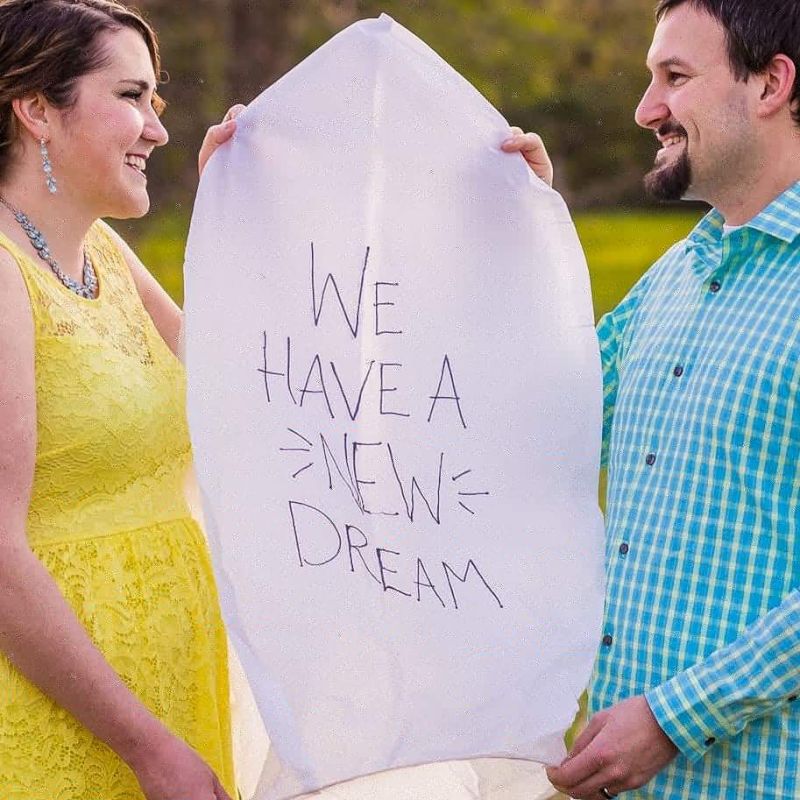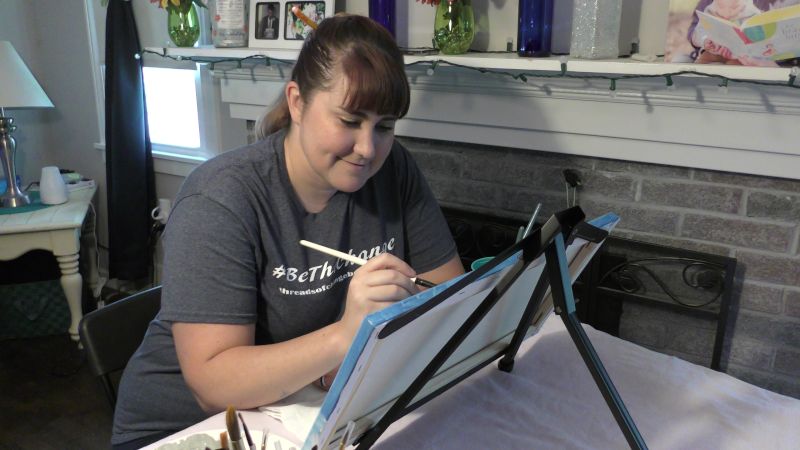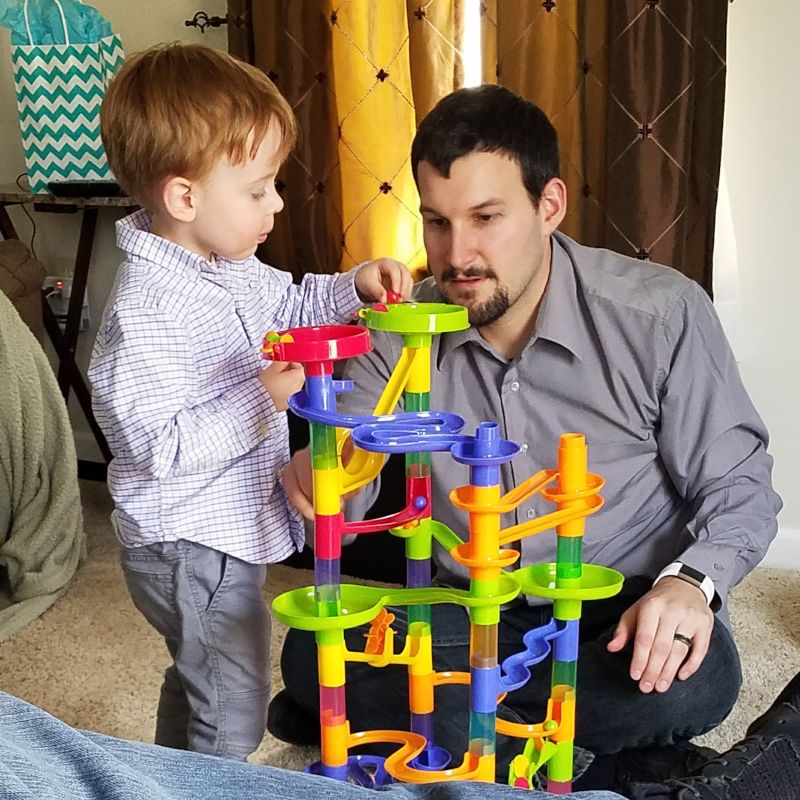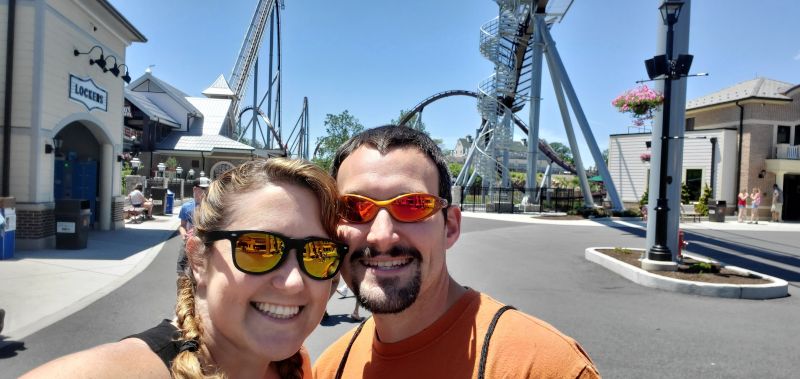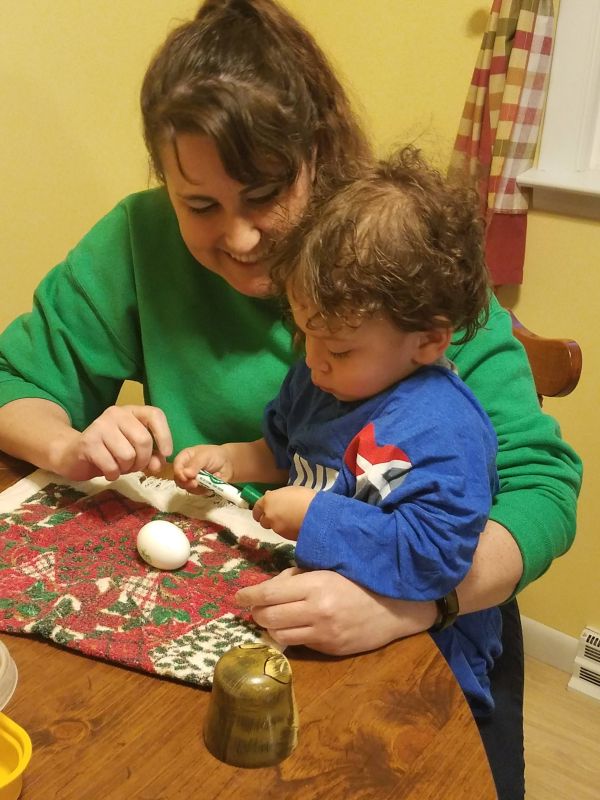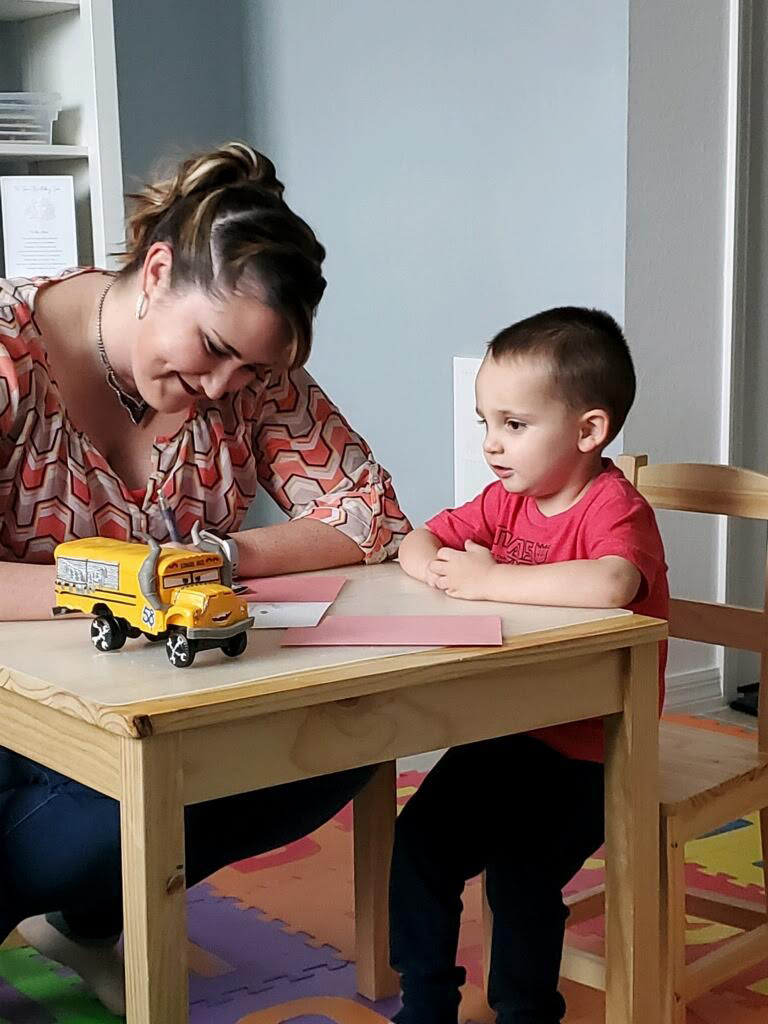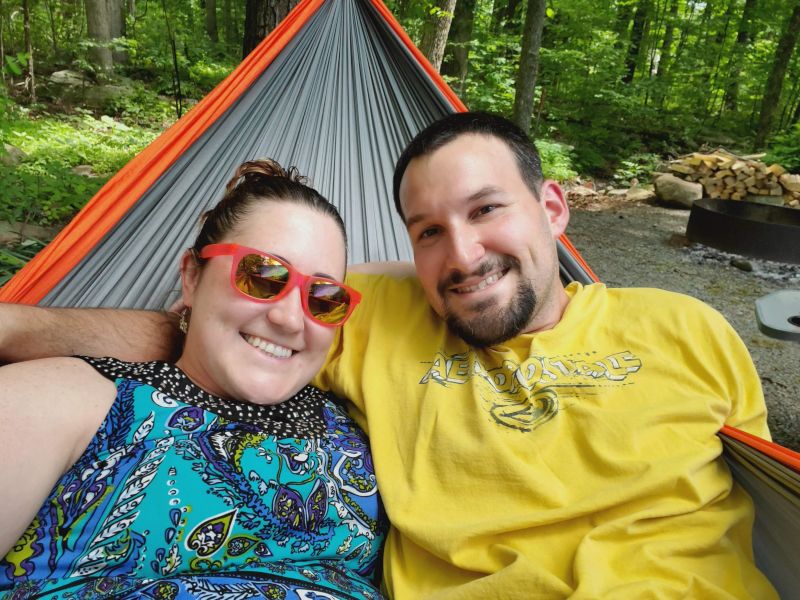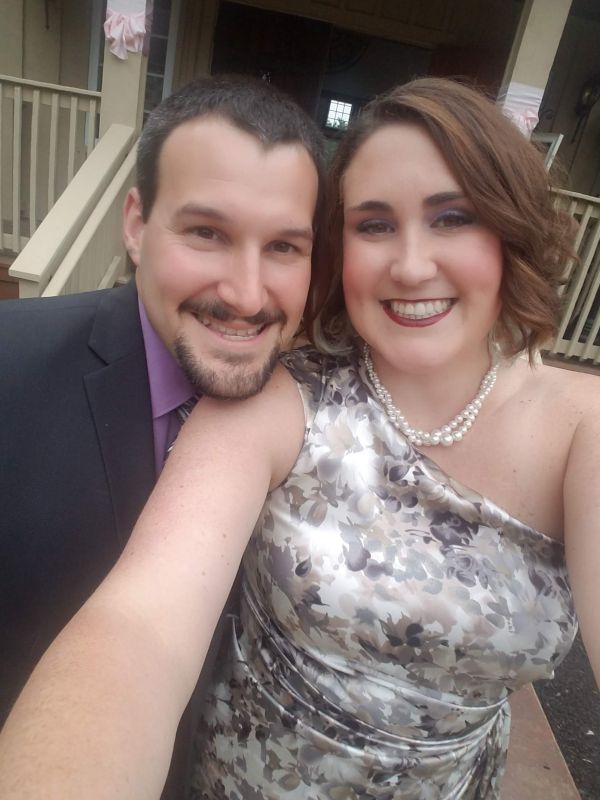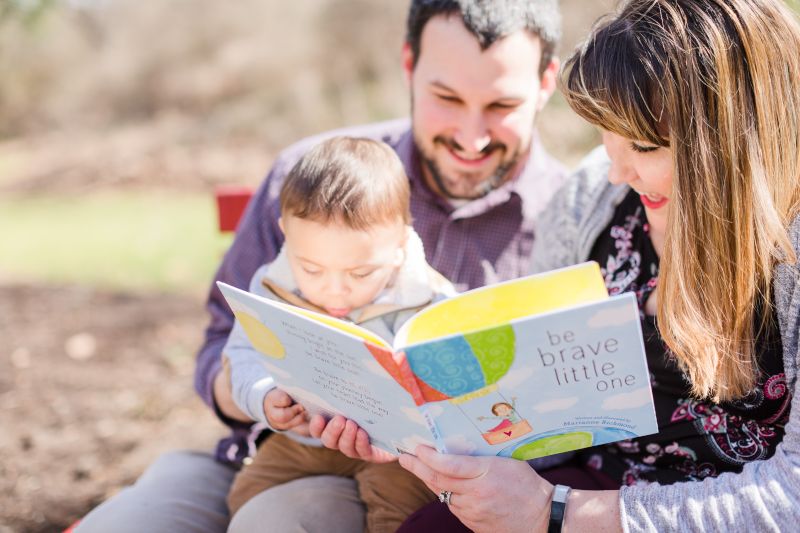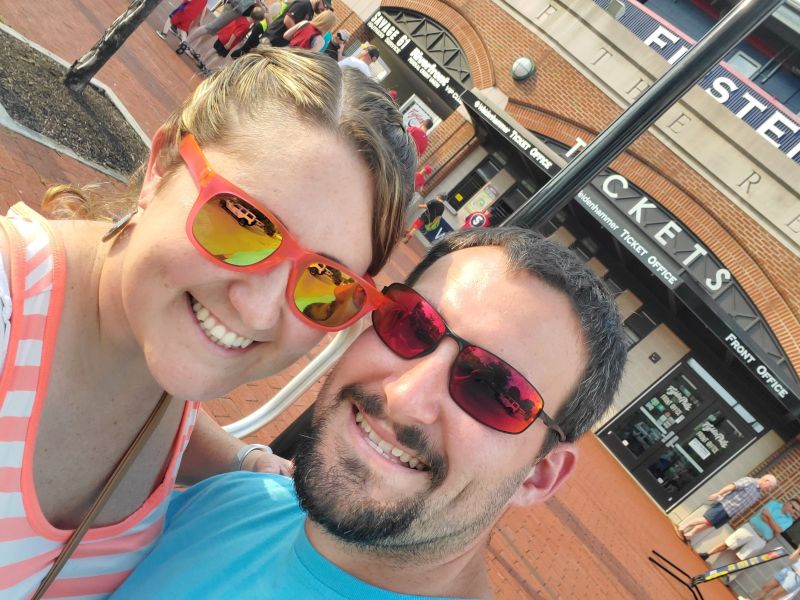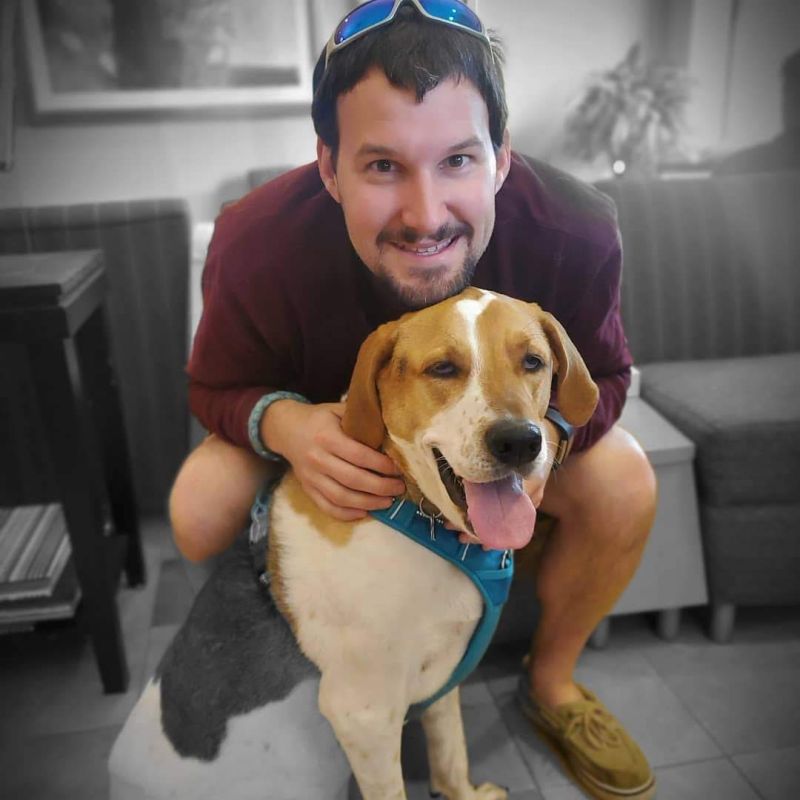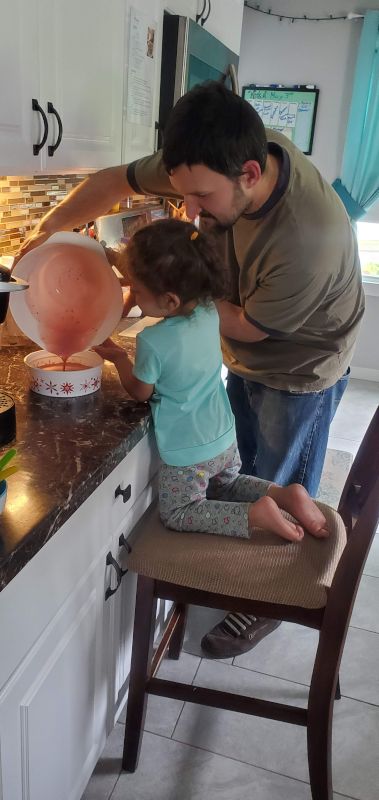 ×
1 / 12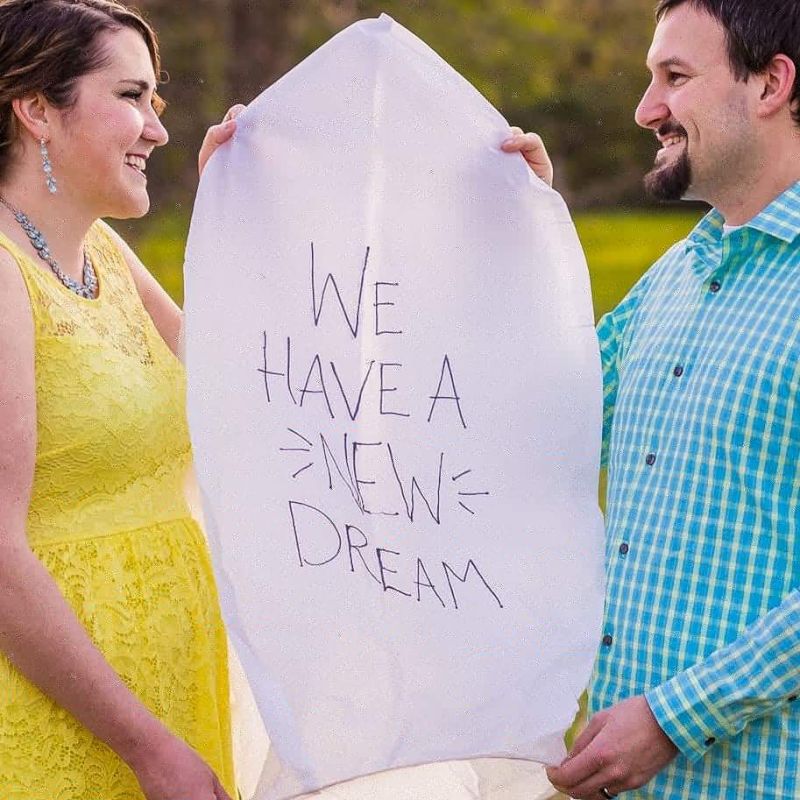 2 / 12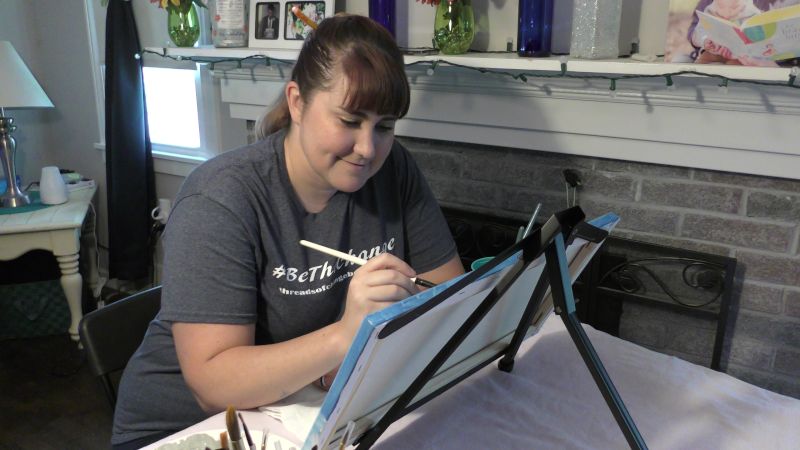 3 / 12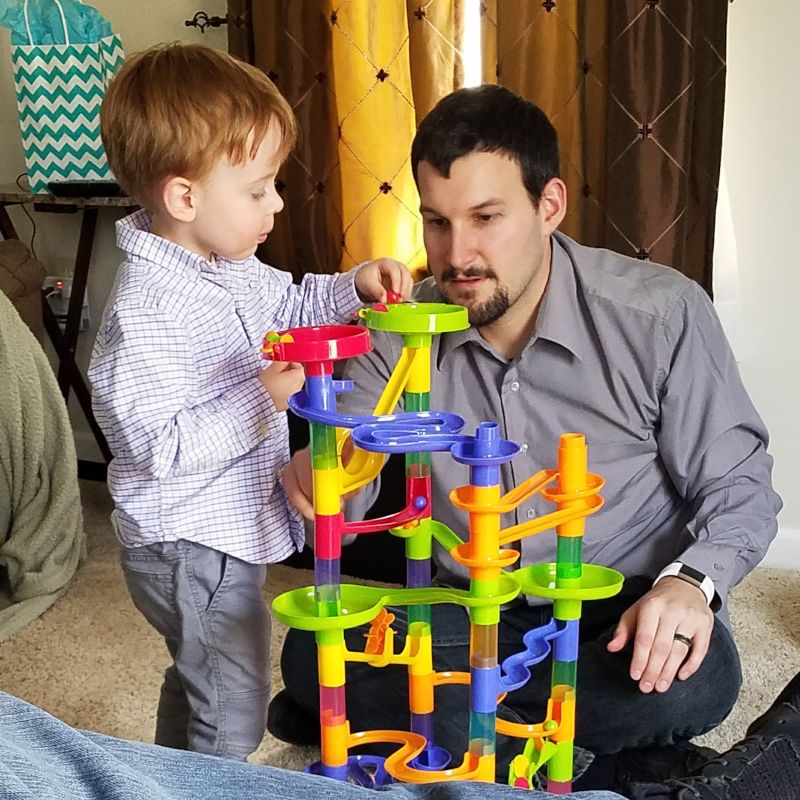 4 / 12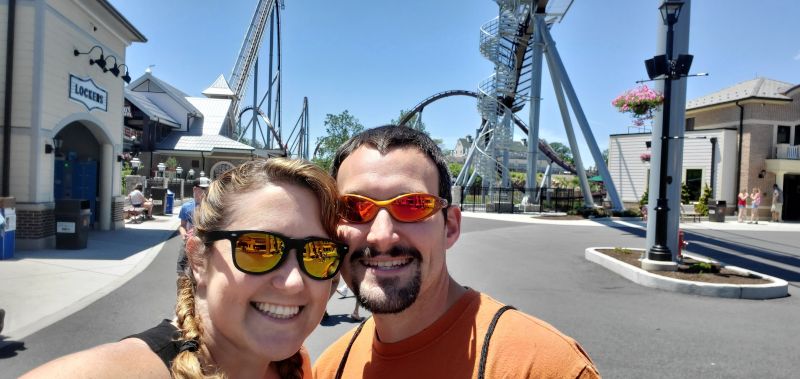 5 / 12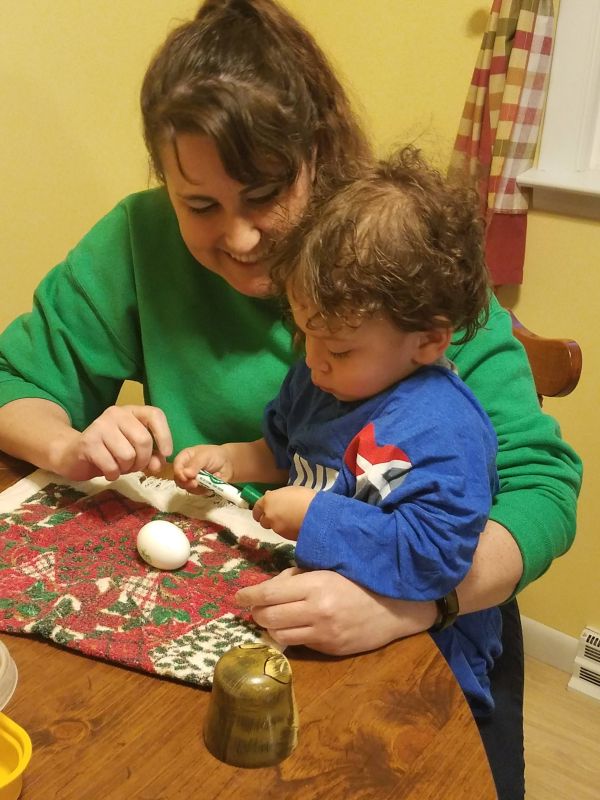 6 / 12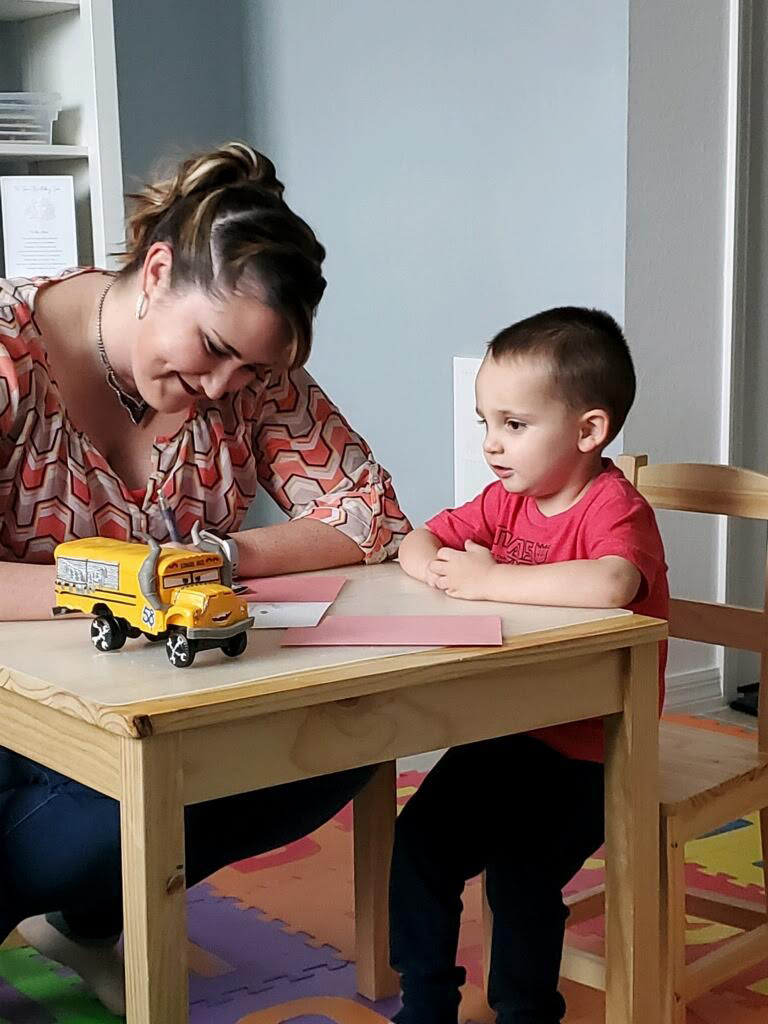 7 / 12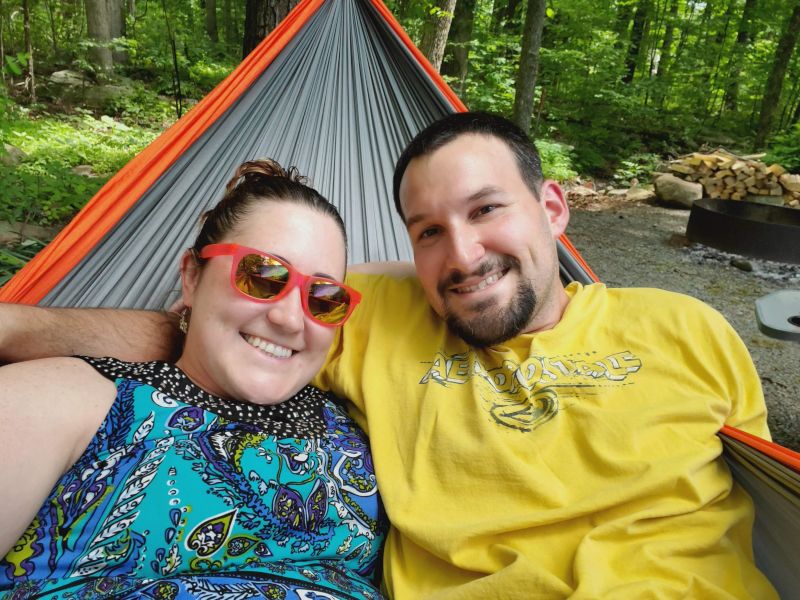 8 / 12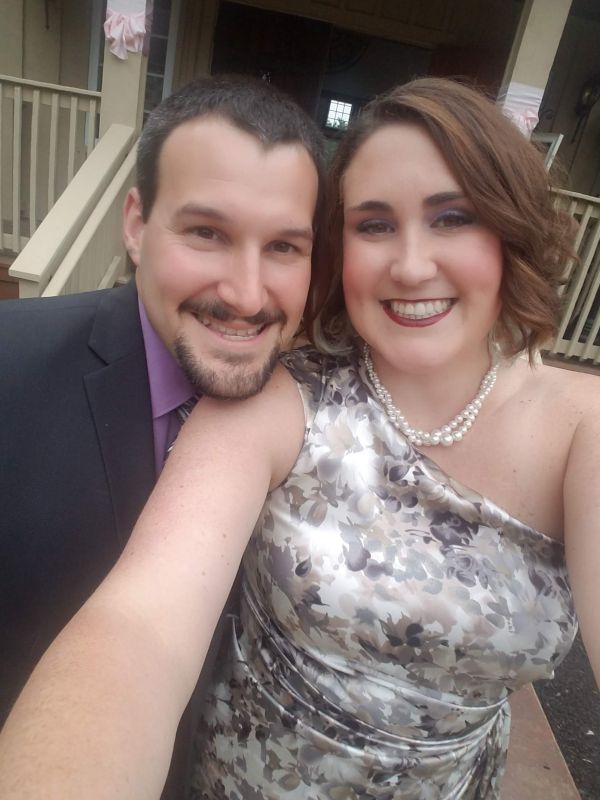 9 / 12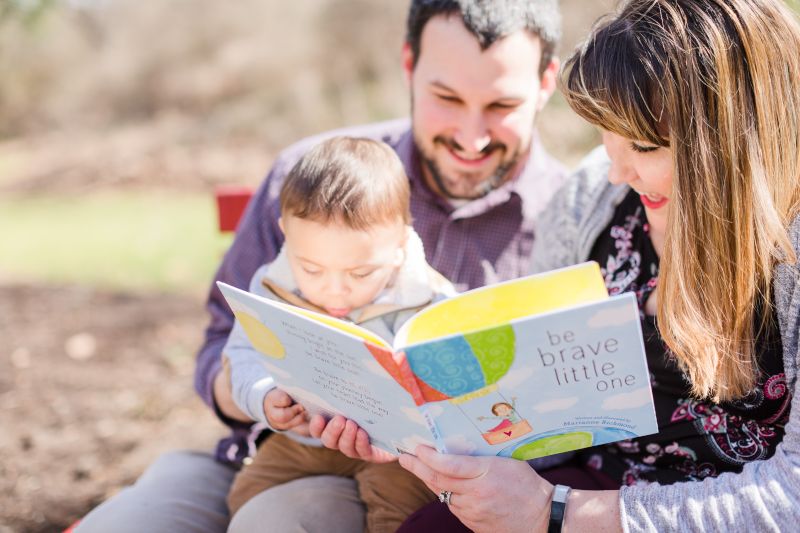 10 / 12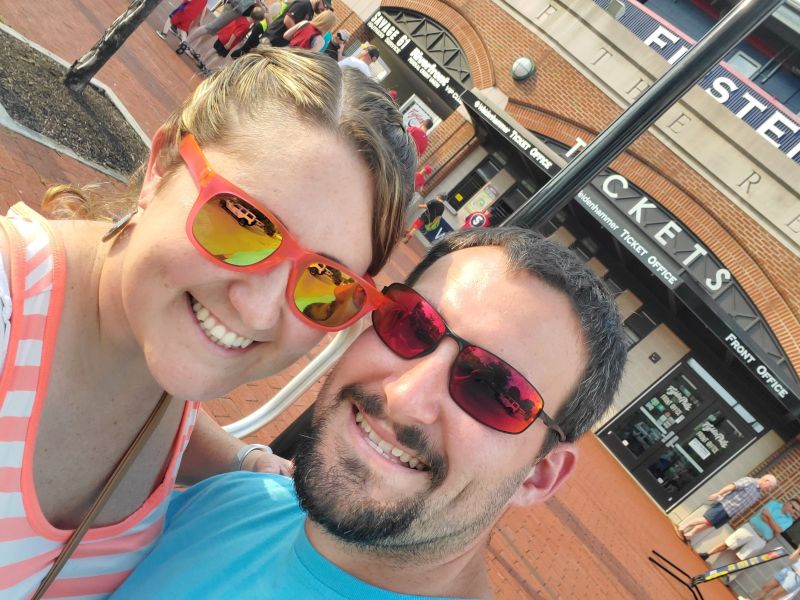 11 / 12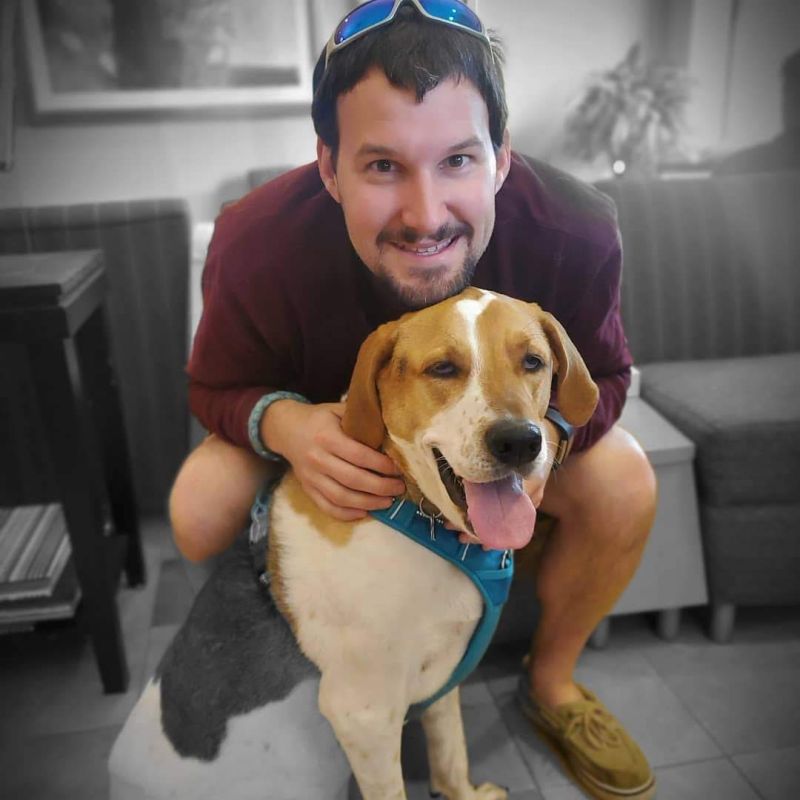 12 / 12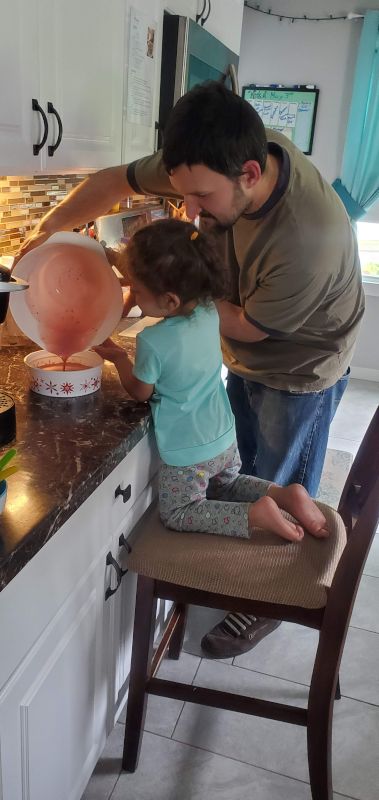 ❮
❯
Our House and Neighborhood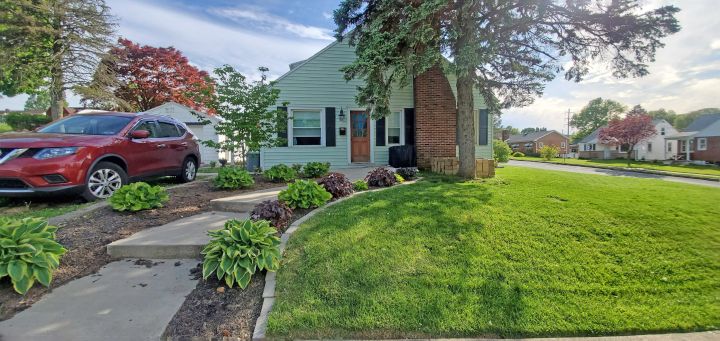 We lovingly call our house mint chocolate chip, as it is mint in color and one of the things we love about it. Our house is a charming two-story family home, with a front and back yard. We have three bedrooms, and already have a cozy nursery set up. Our favorite place is our living room as we make the most memories there, snuggling with our dog or making s'mores in the fireplace. When the weather is nice enough, we can be found tending to our garden or doing other yard work, cooking on our deck, or sitting around a fire.
We have a corner lot with both a front and back yard, in a suburban neighborhood and a great school district. Our dog loves running between the front and back yards, especially when we are enjoying our time outside as a family. Our community is very safe, with many of the neighborhood children playing together outside during weekends and throughout the summer. We have almost any amenity available, within a 20-minute drive. We take advantage of the variety of restaurants, bowling and mini golf, most often. We are also conveniently located an hour from Philadelphia, 2 hours from Baltimore, New York City, and the shore. We have several parks and hiking trails in the surrounding community.
Our Extended Families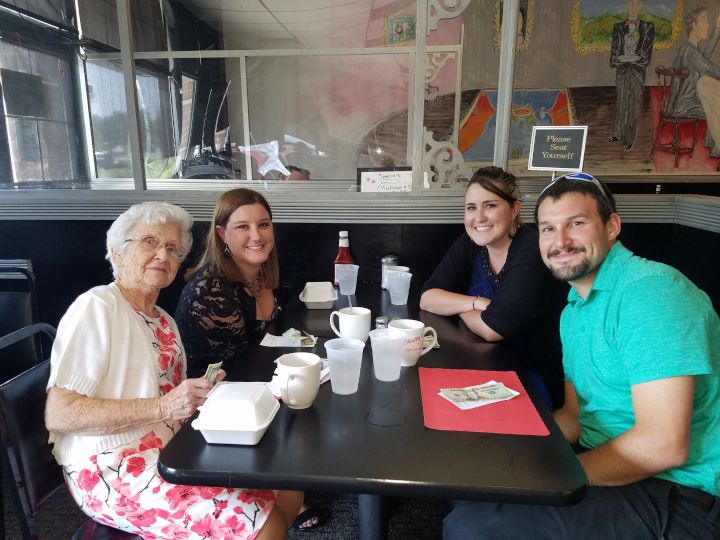 "Other things may change us, but we start and end with family." – Anthony Brandt
This quote has always been powerful and helped to remind us to ground ourselves with the people that mean the most to us. We both come from larger than average families, and are close to not only our immediate, but extended families as well.
The majority of Autumn's family lives an hour away. Autumn is grateful for her large family and the depth of relationships with her family. Growing up, many of Autumn's cousins spent their summers together at their grandmother's house, creating memories and enjoying adventures. We look forward to the annual family Christmas party each year.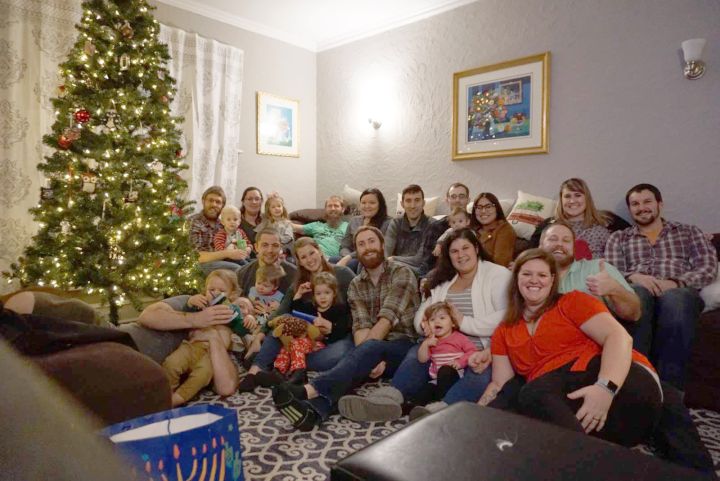 Most of Cody's family live in the same county as us. Though Cody's family may not be the same size as Autumn's, the relationships are equally strong. We spend Sundays with family at church, looking forward to our weekly post-church meal together. Many of us go camping together several times each summer. We are blessed that Cody's mother plans to help take care of her grandchild once we return to work.
We are also surrounded by wonderful friends turned family. These friends live both near and far. We look forward to adding a little one to the fun as we spend summer nights around the campfire, or enjoy adventures both local and in fun, new destinations.
Our family and friends have been amazing in the love and support they showed and continue to show our former foster son. They cannot wait to welcome our forever child into their hearts.
From Us to You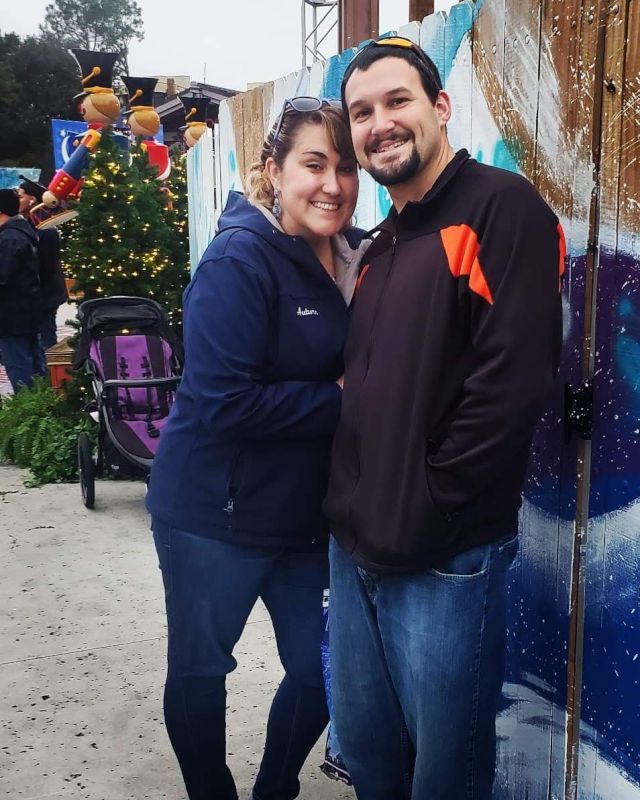 Thank you for looking through our profile. We hope that we have given you a peek into our lives, as well as our desire to partner with you to love your child. While we know that this decision may not be easy, we send prayers to help you make the decision that feels right in your heart.
When we met 10 years ago, we had no idea how beneficial spending our first few years long-distance would be for our relationship. We both believe this experience helped us to lay a foundation of open, honest, and trusting communication. During our calls, we talked about how we could partner to build the future we envisioned, especially the excitement of having a family. At that time, Autumn shared that she wasn't sure if medically she would be able to have children- and shared her hope, whether or not that was the case, to adopt someday. Cody agreed, that regardless of how the children came into our lives, he could not imagine a future without children to love and support. From that day forward, we often talked about how we hoped to incorporate a child into both the exciting, but also the average and every day, moments in our lives. Our friends and families have been amazingly supportive in our adventure to grow our family, especially since we have had several family members that have grown their families through adoption.
During our last 10 years together, outside of communication, we have developed a number of mutual passions and traditions that we are eager to share with your child. We both love exploring new cities and being outdoors. We go camping and hiking several times throughout the summer with family and friends. Cody loves to navigate and find new trails; Autumn loves to document the natural beauty and memories made-- many of our friends expect that Autumn will be the first to encourage or take photos at any event. We hope to instill a sense of wonder and appreciation for the world around us in your child. One of our favorite traditions is an annual picnic that we host at our house each summer. It is a day of laughter, yard games, and delicious food with our family and friends. A highlight is watching our friends' children play in the yard, we are excited to add a new member to the group.
After spending time consulting with and proceeding with the guidance from fertility specialists, we made the decision to become licensed resource parents through our local Children & Youth Services. Within our first few months of being licensed, we had the honor of caring for a handsome little two-week-old man. The agency anticipated he would be with us a short time; however, we watched him grow for almost 8 months. Since he went to live with his aunt, we've been able to continue making memories with him and his sister. Cody loves watching the glow Autumn gets when she's caring for the kids, and Autumn loves how comfortable the kids are around Cody. This experience has given us the confidence to know that we are ready to move into the journey of adoption and work towards building our forever family.
We are blessed that while he has returned with family, we have continued to retain contact and receive updates regarding the milestones of our foster son. Though he was not our own, we can appreciate how important updates can and will be for you. We hope to build this same type of relationship full of care and respect with you. We are open to whatever type of contact you desire- whether that be phone calls, emails, picture and letter updates, or even future visits. We plan to be as honest and open with your child about their adoption as we are in all other aspects of our relationship. We hope that you will be able to personally share your story with your child, and the love and courage behind the decision you've made, but we also respect if this is not your wish, and we will always let them know how much you love them and what a selfless decision you made because of your love for them. We also hope that we are able to develop a relationship before your child's arrival, so we are able to help your child to feel connected and proud of all aspects of their identity.
Best,
Cody & Autumn
Favorites
Actor
Paul Rudd
Josh Hartnett
Actress
Kate Beckinsale
Haley Atwell
Cartoon
Spider-Man: The Animated Series
Rescue Rangers
Childhood Memory
Camping with my family
Playing in the crick near my grandmother's house
Childhood Toy
K'nex
Teddy Bear
Children's Book
Harold and the Purple Crayon
The Little Princess
City
Hershey, PA
Orlando, FL
Classic Movie
The Goonies
Princess Bride
Day of Week
Saturday
Saturday
Dessert
Creme Brulee
Pumpkin Roll
Disney Movie
Wreck It Ralph
The Little Mermaid
Dream Car
Lamborghini Huracan
Dream Job
Disney Imagineer
College Student Leadership and Development
Dream Vacation
Amusement Park Roadtrip
Touring Ireland
Family Activity
Camping
Visiting amusement parks
Flower / Plant
Japanese Maple Tree
Food
Smokehouse Barbecue
Homemade Pierogies
Form of Exercise
Hiking
Hiking
Holiday
4th of July
New Year's
Holiday Song
His Favorite Christmas Story- Capital Lights
White Christmas-Bing Crosby
Holiday Tradition
Decorating the house
Game Night with Family
Ice Cream
Teaberry
Soft serve chocolate and vanilla twist, with sprinkles in a cone
Junk Food
Fried Pickles
Onion Rings
Leisure Activity
Driving
Reading
Memory with a Child
The first time I changed our foster son, and realized he could paint the wall.
Dancing with my goddaughters at our wedding
Memory with Spouse
When she got in my car, and asked if I stole a CD from her, because we had the same taste in music.
We met between my graduate classes and work, and had a picnic lunch. Afterwards we watched the clouds.
Movie
Goonies
The Time Machine
Movie Munchie
Buttered Popcorn
Raisinettes
Movie Quote
"...there's no one I would rather be, than me." -Wreck It Ralph
"Some believe that it is only great power that can hold evil in check. But that is not what I've found. I found it is the small things. Every day deeds done by ordinary folk that keeps the darkness at bay." - Gandalf
Movie Type
Action/Adventure
Horror/Thriller
Musical
The Phantom of the Opera
Musical Group
Rise Against
New Found Glory
Nursery Rhyme
Little Piggies
Peter Rabbit
Olympic Event
Short Track Speed-skating
Diving
Personal Hero
My pop-pop
My great-grandmother
Quality about my Spouse
Personality
Sense of Humor
Quote
"To give anything less than your best is to sacrifice the gift." - Steve Prefontaine
"If they give you ruled paper, write the other way."- Juan Ramon Jimenez
Restaurant
Smokey Bones
TomCat Cafe
Song
Swing Life Away- Rise Against
Too Ra Loo Ra Loo Ra- Bing Crosby
Sport to Watch
Rally Cross Racing
Field Hockey
Sports Team
Miami Dolphins
Subject in School
Math
Psychology
Superhero
Spider-Man
Shuri (Black Panther's Sister)
Thing to Cook
Breakfast
Pancakes
Time of Day
Morning
Sunrise
TV Show
Smallville
Law & Order: Special Victims Unit
Type of Music
Alternative
Pop Punk
Vacation Spot
Cedar Point
Caribbean Cruise
Video Game
DIRT Racing Series
Mean Bean Machine