1-800-ADOPTION
Thank you for viewing our profile
If you would like to learn more about us, please call 1-800-ADOPTION (2367846), fill out the form at the bottom of our on-line profile page, or email us at bp_information@americanadoptions.com.
To revisit our on-line profile page and view our profile video at American Adoptions, simply use your mobile phone to scan the QR code on the right. We are looking forward to hearing from you!
Kirsten & Danie
Thank you so much for taking the time to view our profile. We've been planning to grow our family for a long time, and are so excited that you have decided to learn a little bit about us. In the next few paragraphs, you will take a peek into our lives to see who we are, what we value, and hopefully that we are the right choice to be the adoptive parents of your amazing child. We can't wait to take this journey with you!
About Us
Job
Social Worker
Project Manager
Education
Bachelor's Degree in Social Work
Associate's Degree in Business
Relationship
Legally Married
What It Means to Become Parents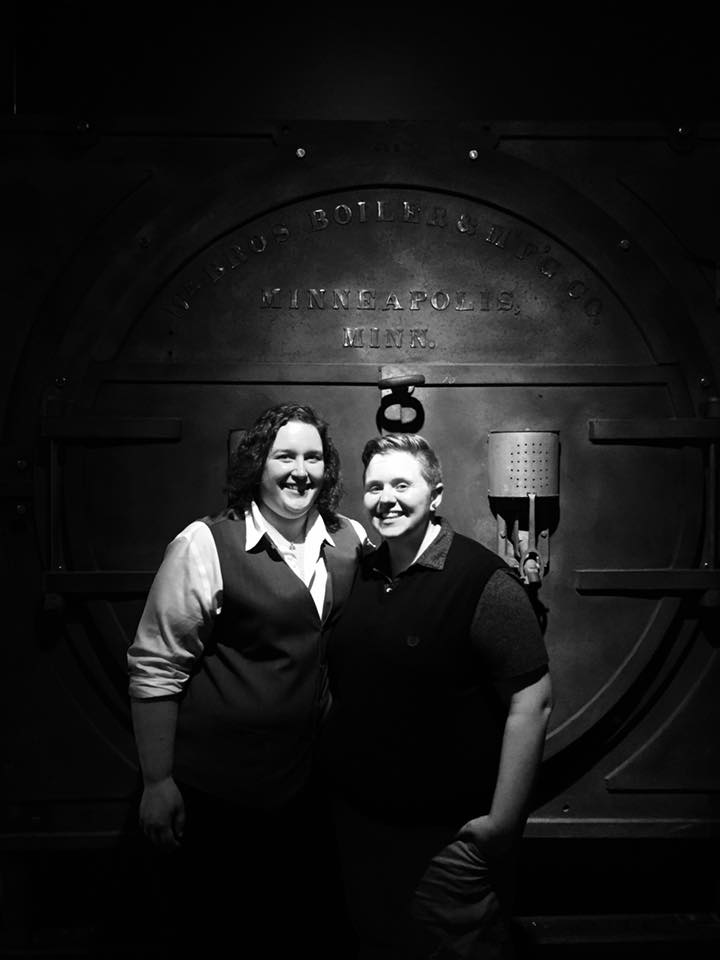 We are so incredibly excited to become parents! It's a moment that we've been preparing for, for a very long time. We started talking about having a child almost right away when we met 8 years ago. For us, becoming parents really just means making our lives full of more laughter, adventures, experiences and love. We are very stable and grounded as a couple, and in our careers, so we are in a very good place to bring a little one into our family.
We don't have any other children so it's hard to say what kind of parents we'll be. We believe that a lot of that will be picked up as we grow and learn with our child. Some of the things that are important to us that will likely play a large part in how we parent are, our focus on balancing education with creativity, fostering an environment of open communication where all thoughts and feelings are valid and heard, encouraging confidence and individuality, and continually seeking out new adventures and experiences.
We've created a beautiful and loving life, and can't wait to experience all of the new wonders a child will bring to it.
Addressing Cultural Diversity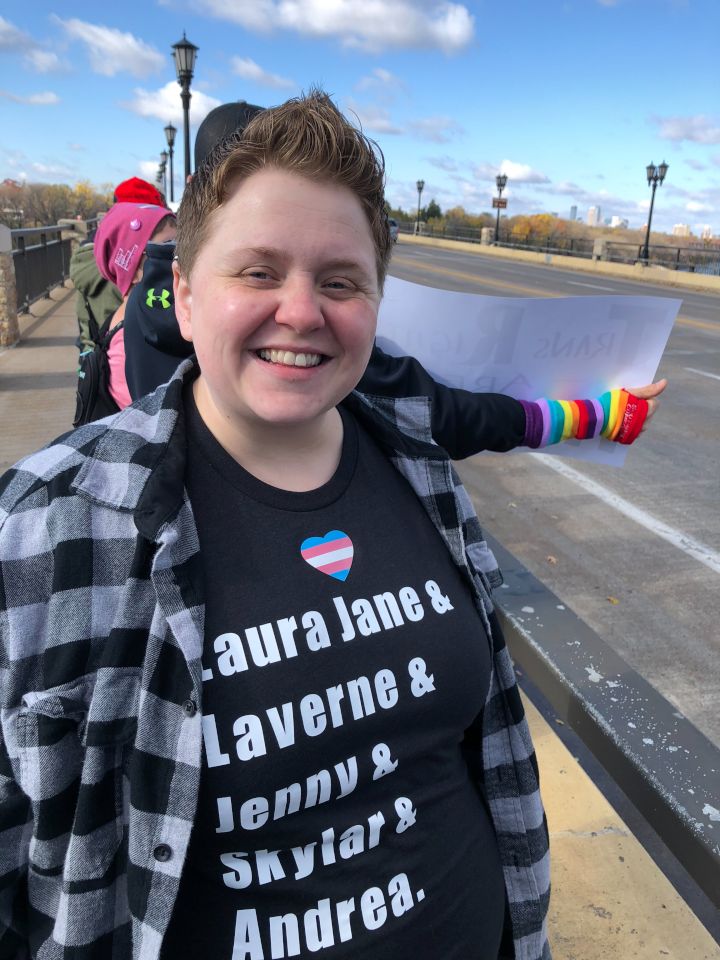 Cultural diversity has always been very important to both of us. We both believe that we have a duty to know and understand the lived experiences of other groups of people, because that is the only way to truly impact building a more inclusive culture and society. This will play a large role in how we ensure that our child know and love who they are. As two white women that are open to adopting a child of any race, it is extremely important to us that they have a strong sense of who they are and where they came from. While we can't say for certain exactly what this is going to look like, we do know that teaching our child about cultural diversity will be an ever-present part of our daily lives.
When we were growing up, we had to really dig to find any sort of content that reflected who we are because there was little to no LGBT+ representation at that time. We understand that our experience with this is not the same as it would be for a child to not see their heritage reflected in their everyday lives, but it is similar in how it can make a child feel. For us, it made us feel like an "other" and like we didn't belong. This is a feeling that we want to make sure they never feel. Should we be matched with a child that is a race other than our own, we intend to participate in transracial adoption groups and events so that they will have a community of other kids that have the same, or similar, experience as them.
Our Extended Families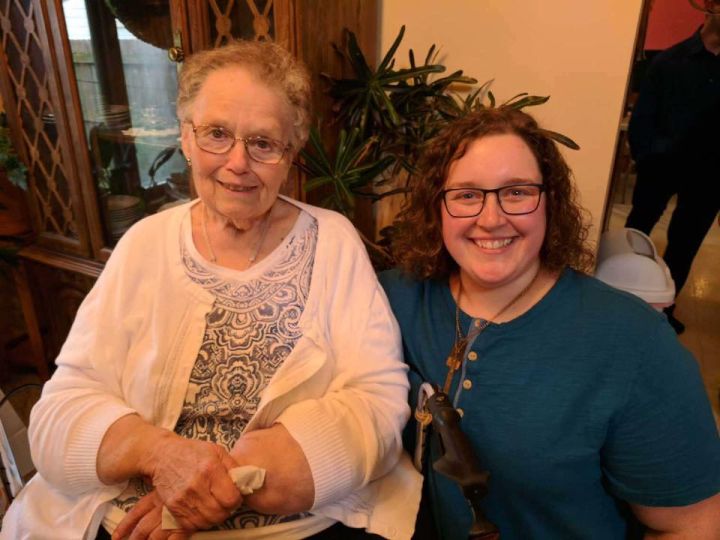 Family is incredibly important to us, and both sides of ours are very involved in our daily lives. Danie's dad lives nearby and they like to watch old Laurel & Hardy movies and go metal detecting together. They also have a tradition of making Danie's grandma's potato soup every Thanksgiving. Danie's mom lives a couple of hours away but they still talk often and bond over their love of animals. Kirsten's family also lives nearby and we spend a lot of time with them. We get together for dinner often, and will have game nights and summer bonfires with them as well. Kirsten's favorite family tradition is baking Christmas cookies with her mom, sister and Granny. She's been doing that every year since she was little and can't wait to continue the tradition with our child.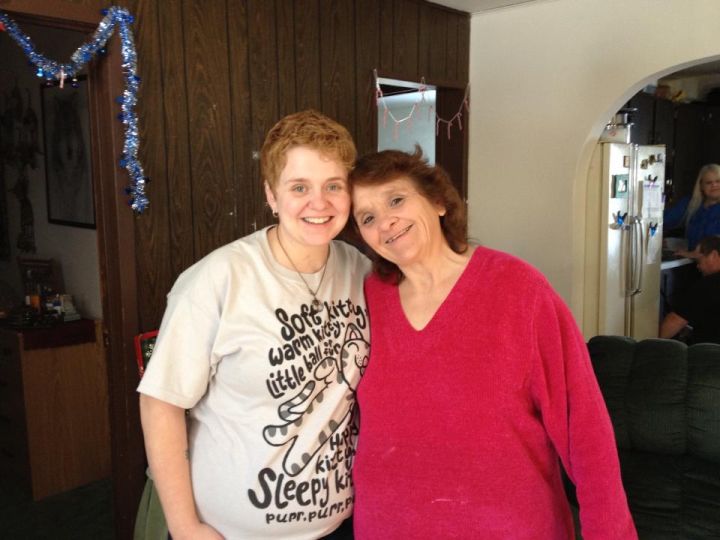 We consider our close friends to be part of our family. We live close to most of them, but also enjoy spending long weekends with the ones that live out of state. We have monthly game nights where we all come together and have good food, lots of laughs and a ton of fun. In the warmer months, our game nights tend to move outside where we play yard games, have bonfires and make s'mores. One of our close friends recently had her first child and we can't wait to get together for play dates!
Photos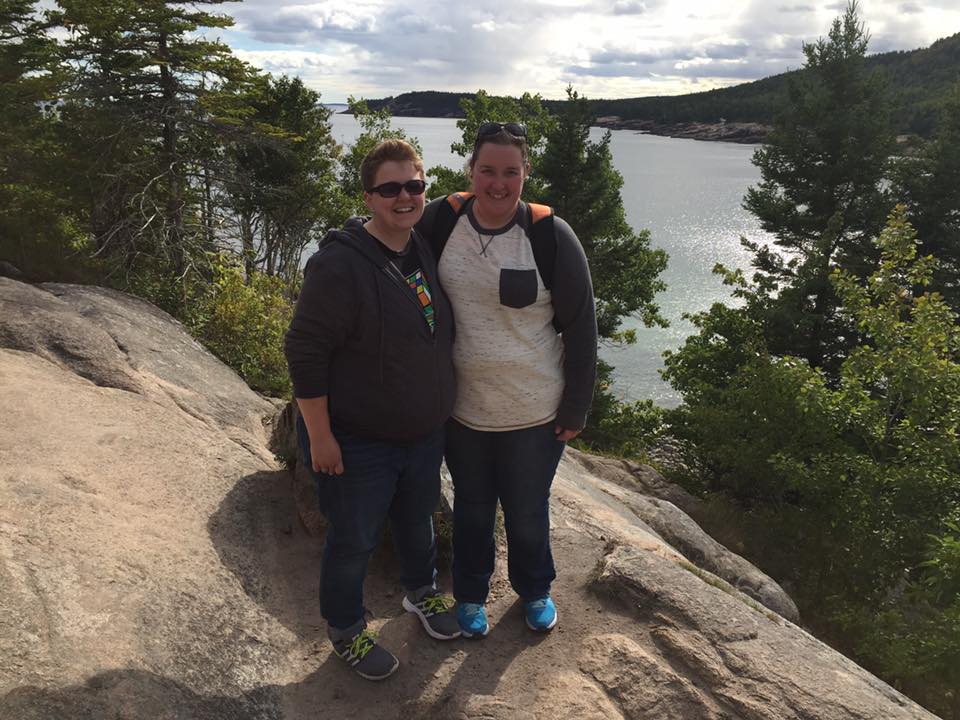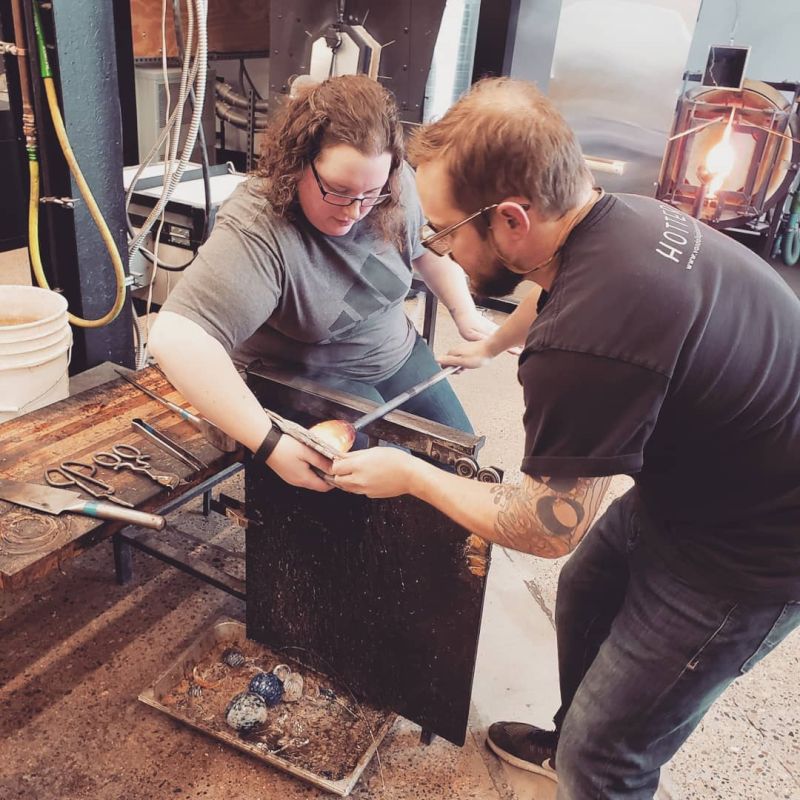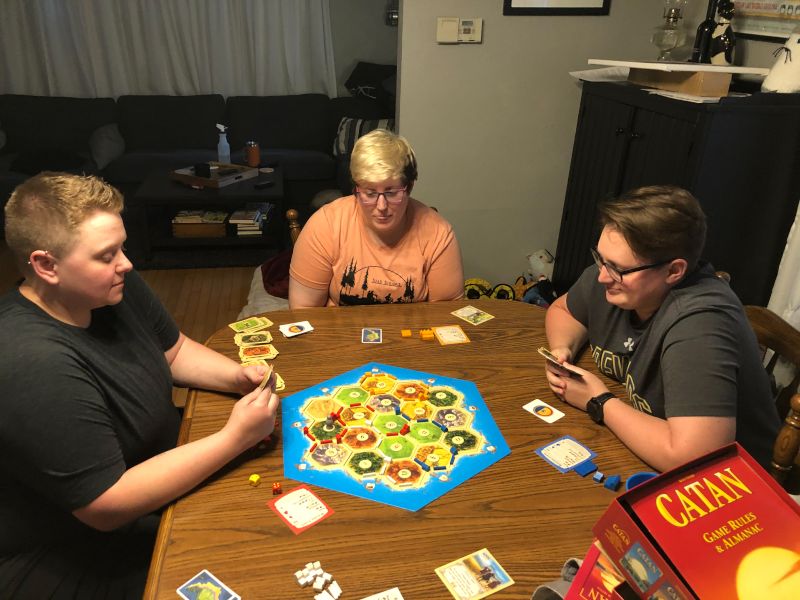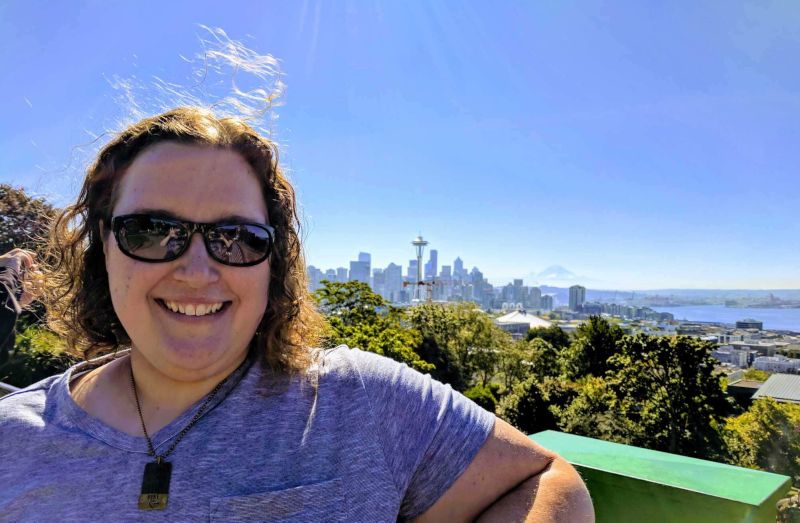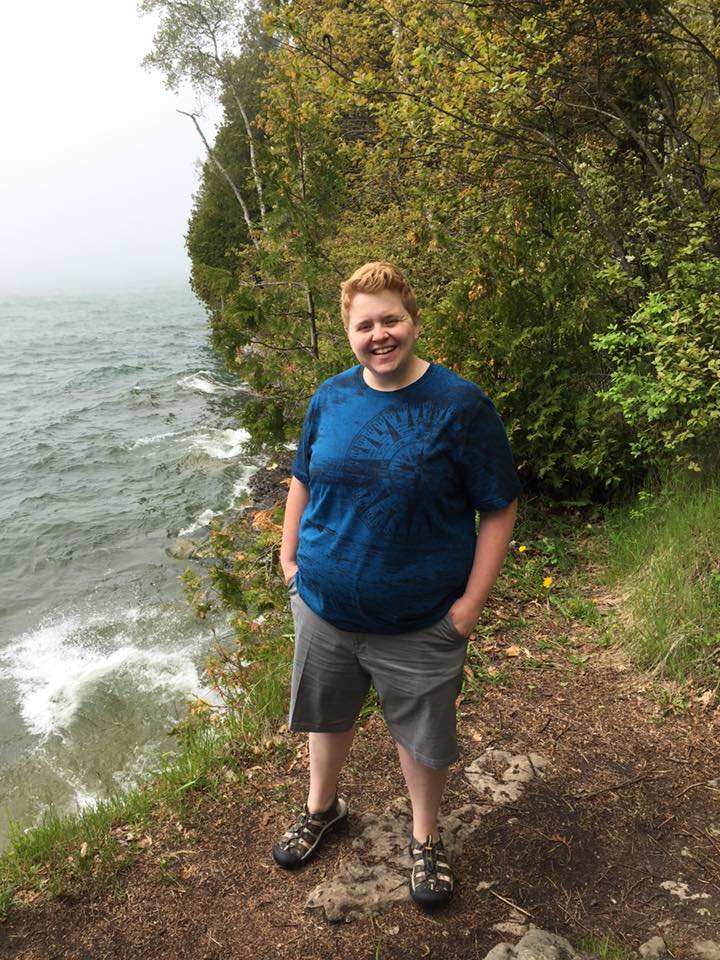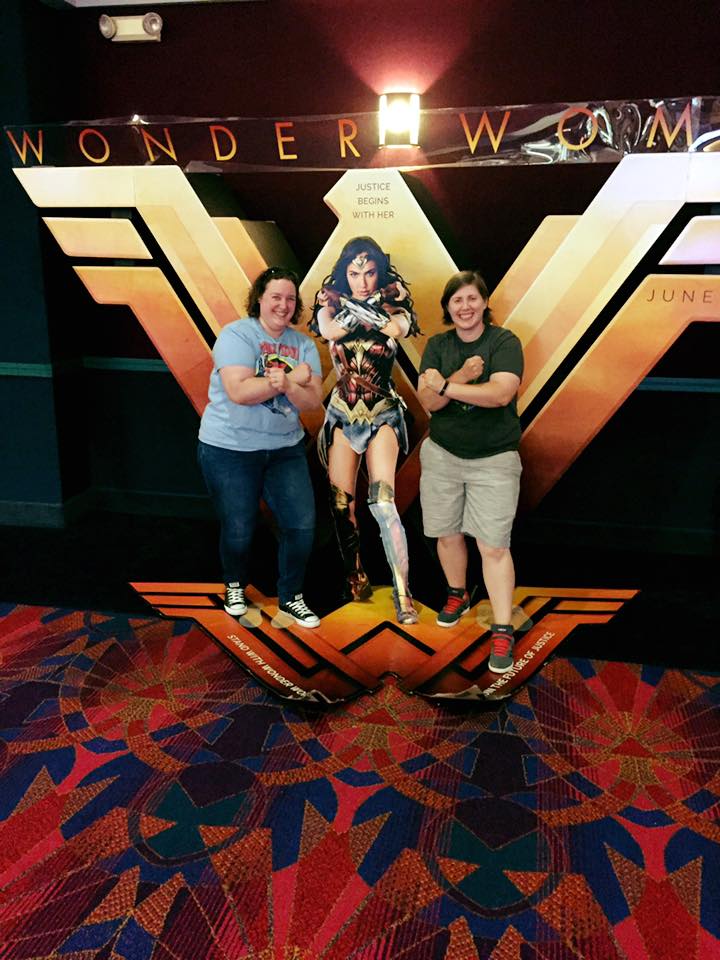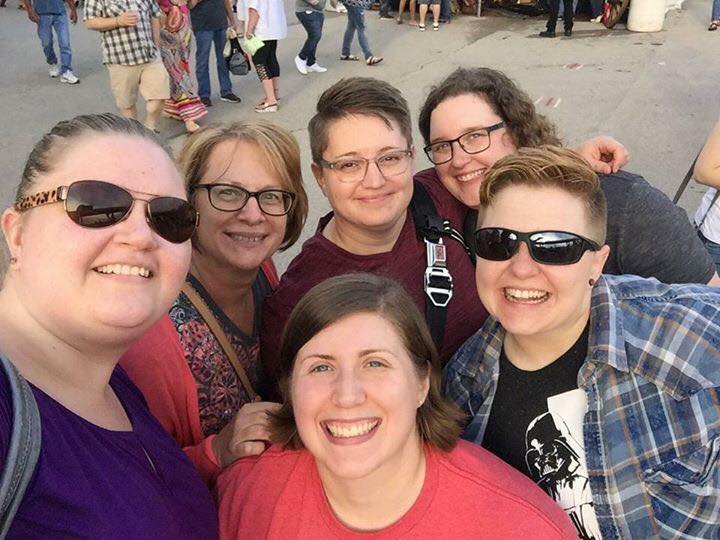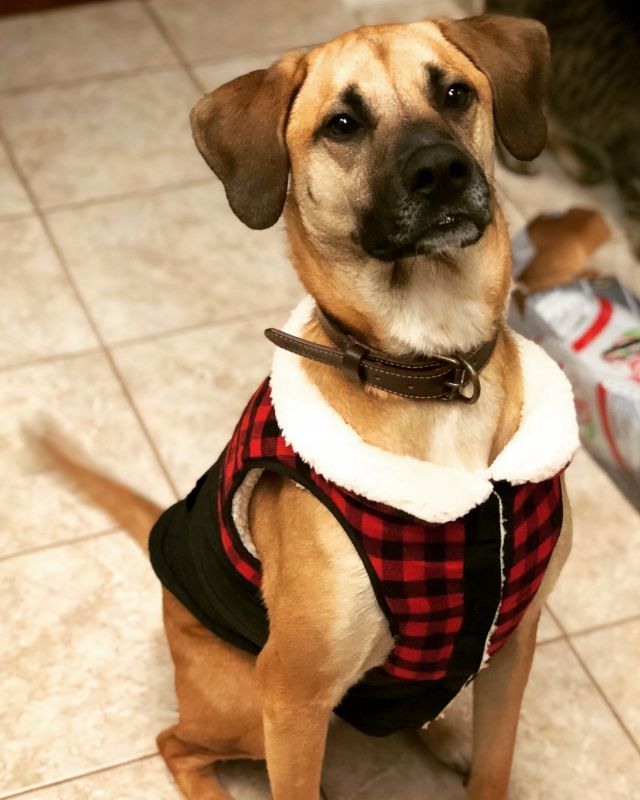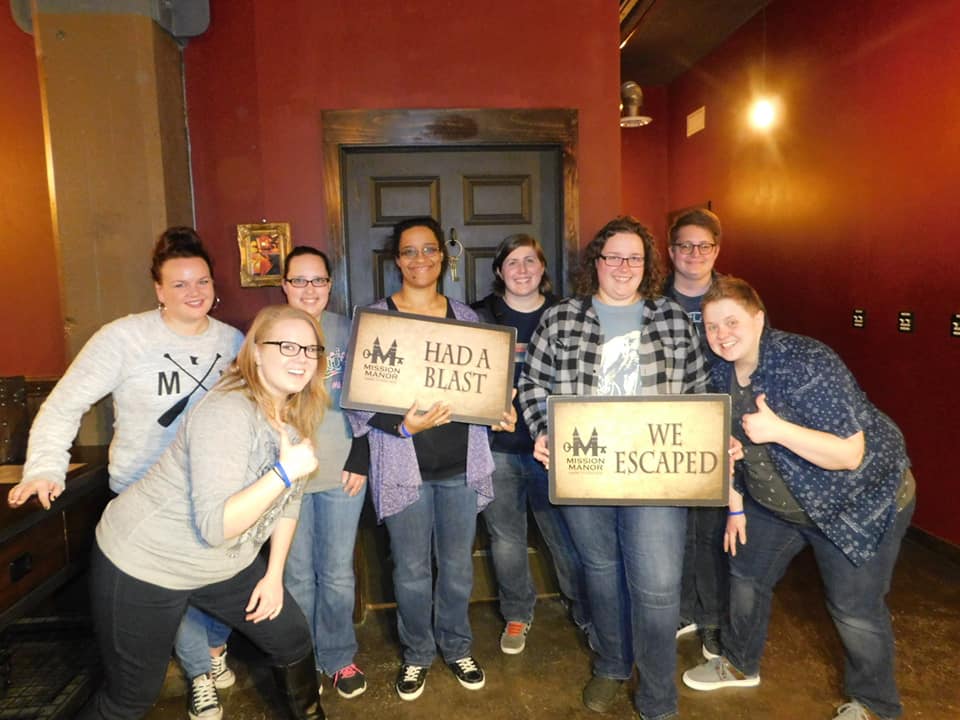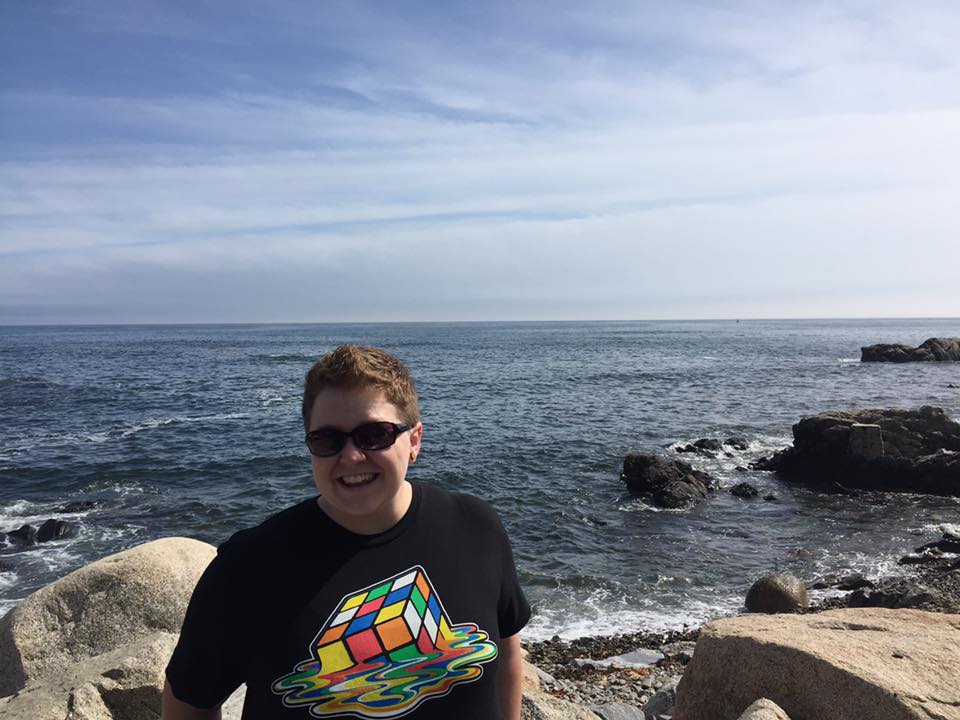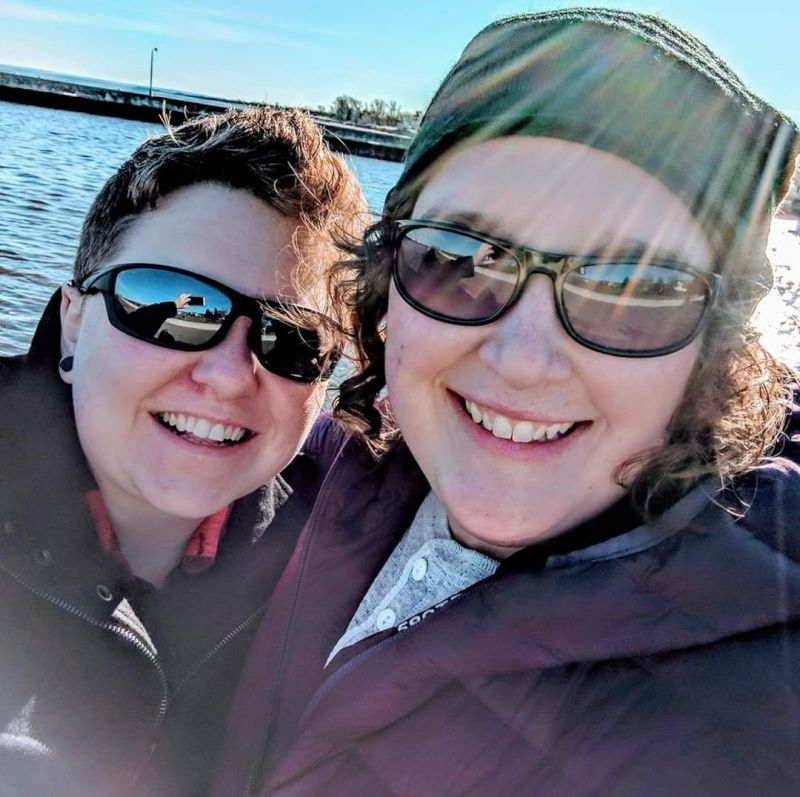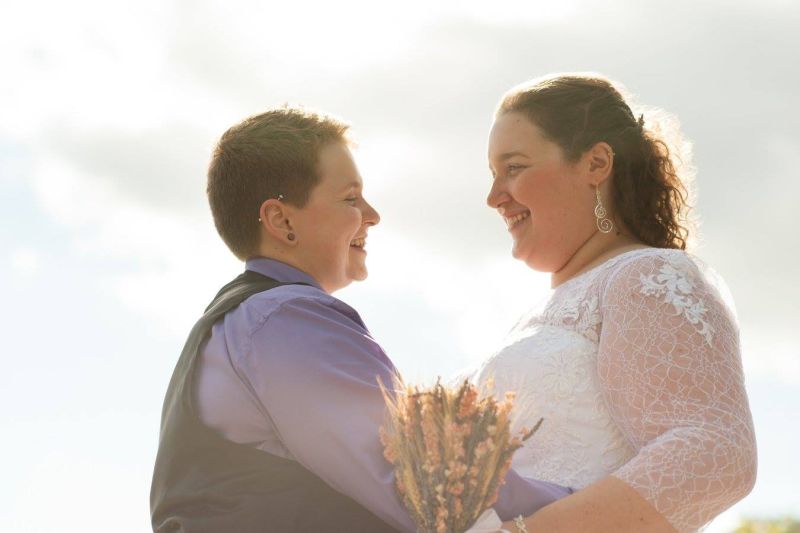 ×
1 / 12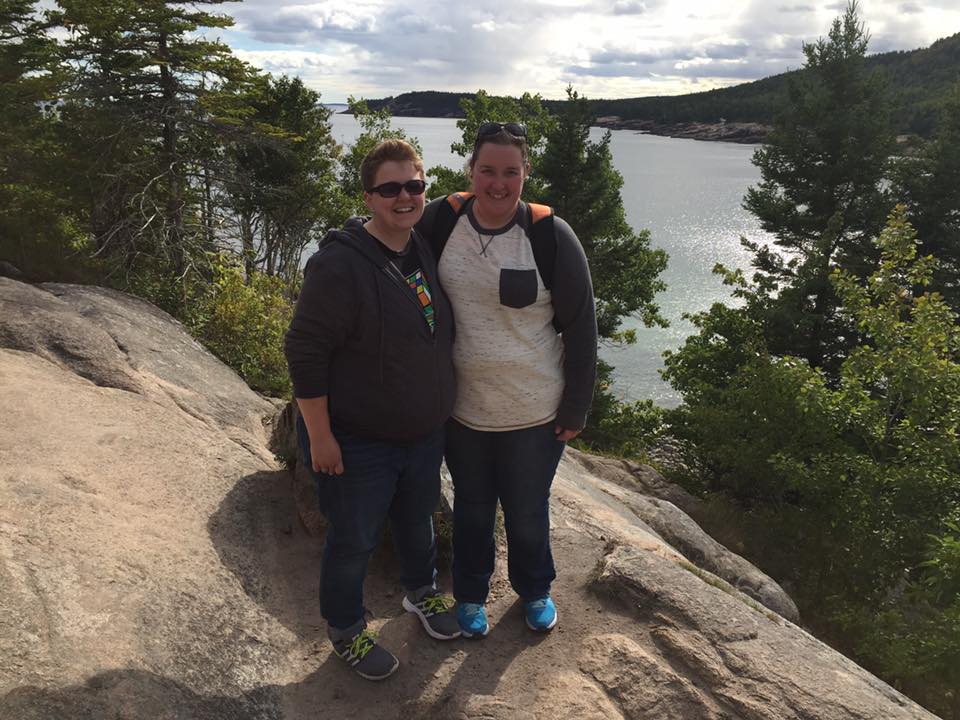 2 / 12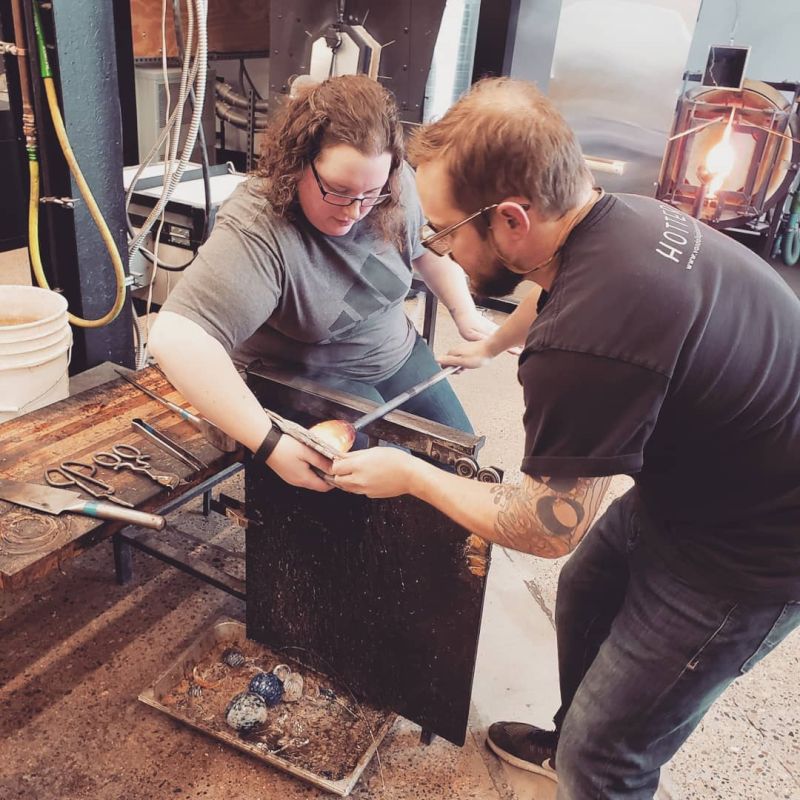 3 / 12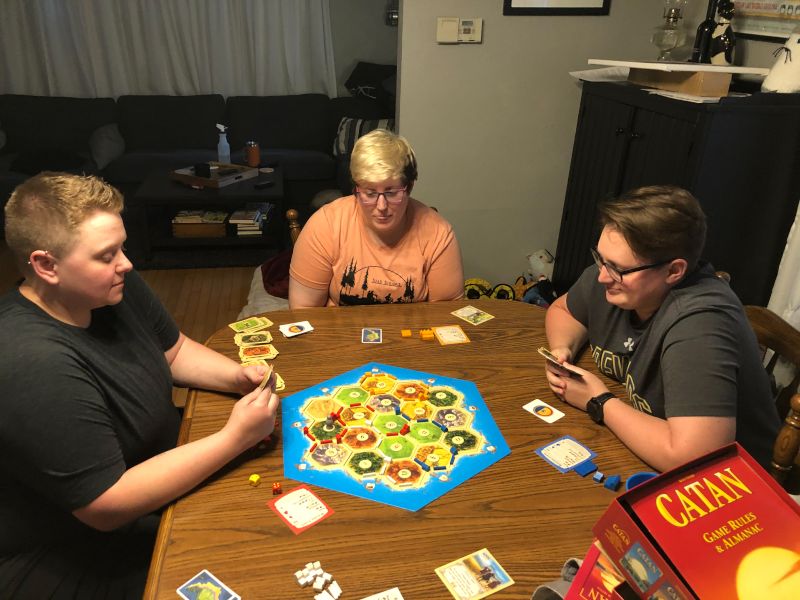 4 / 12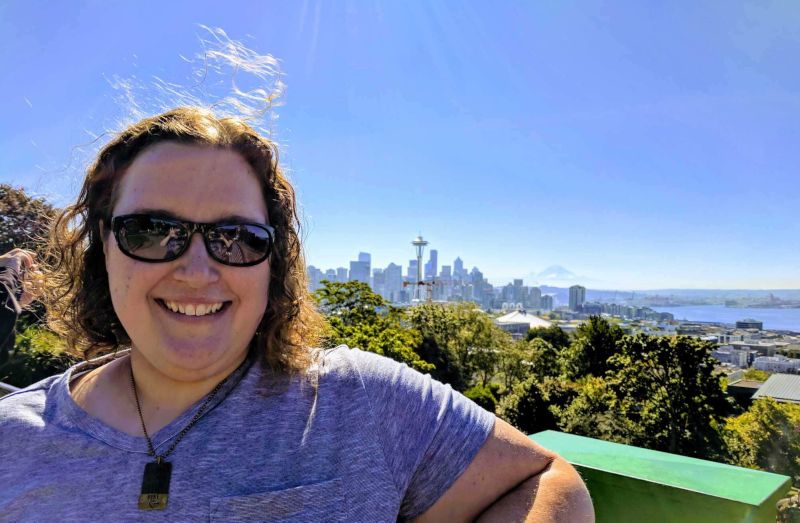 5 / 12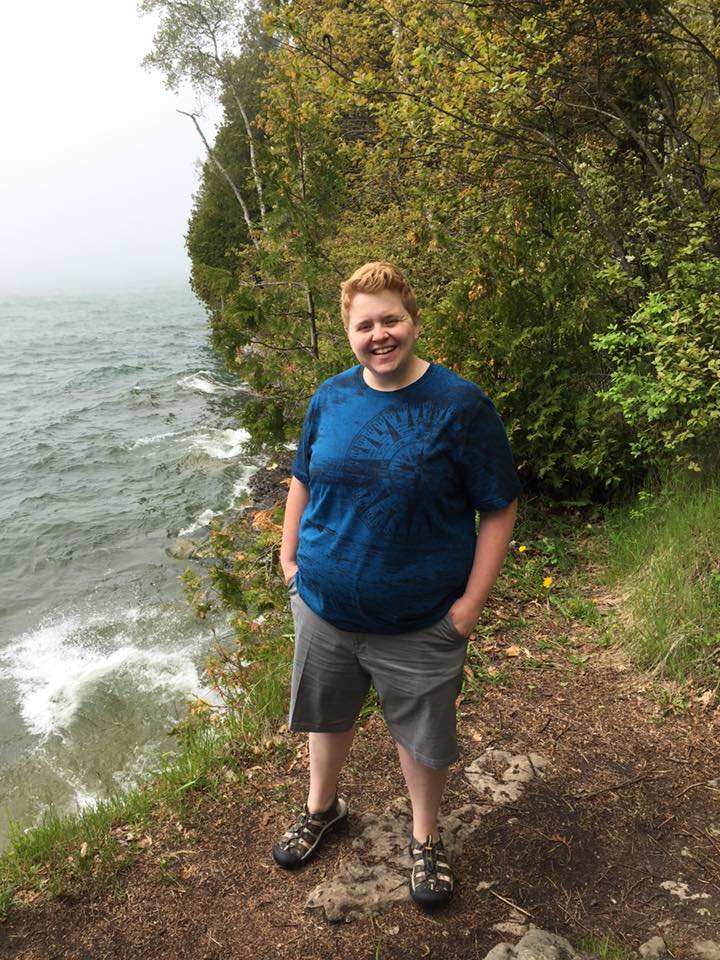 6 / 12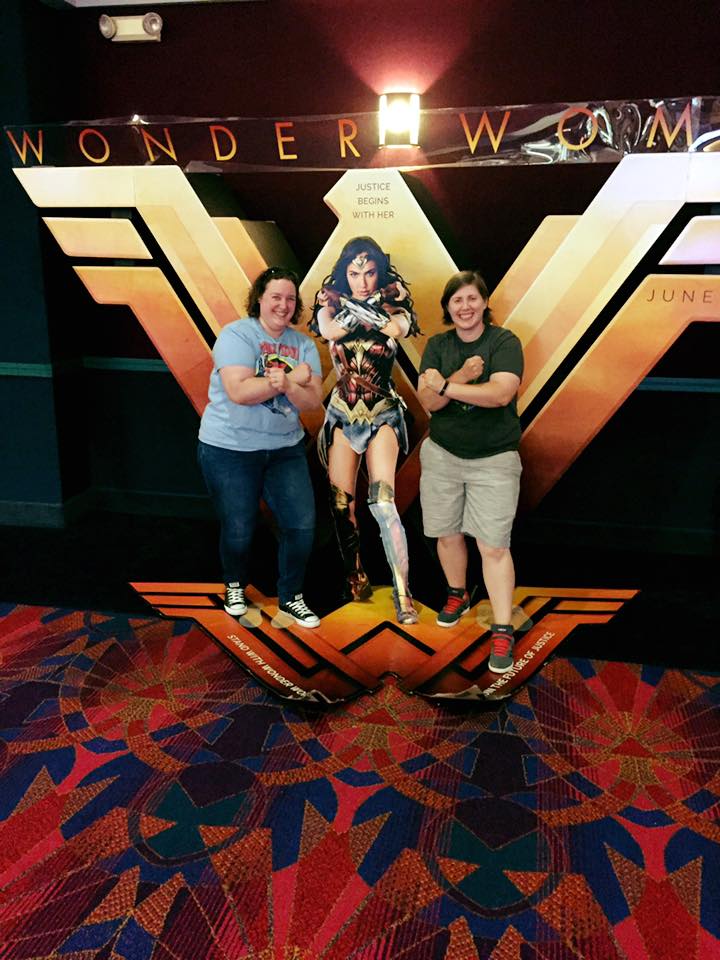 7 / 12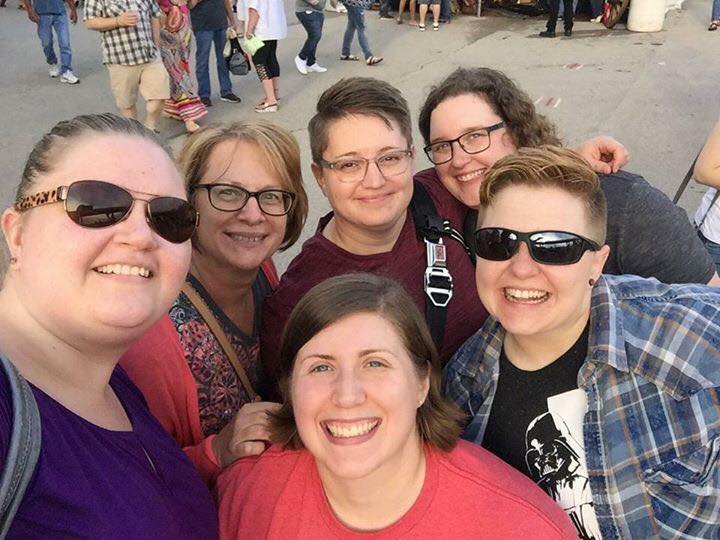 8 / 12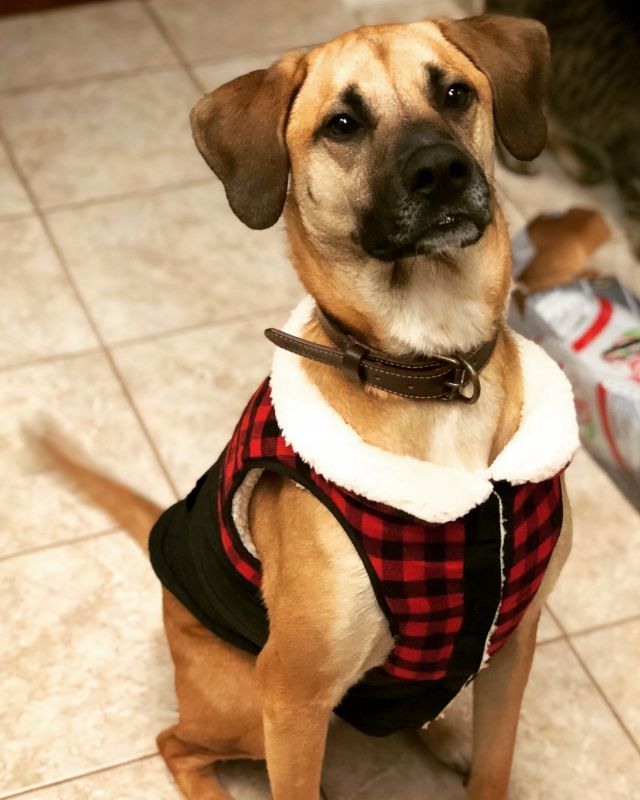 9 / 12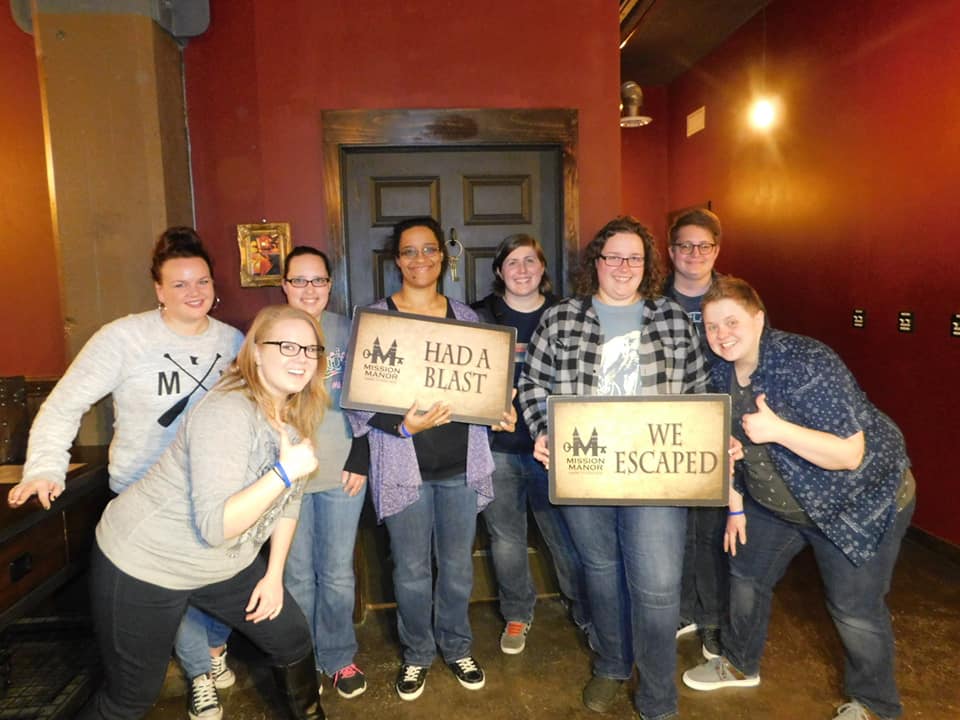 10 / 12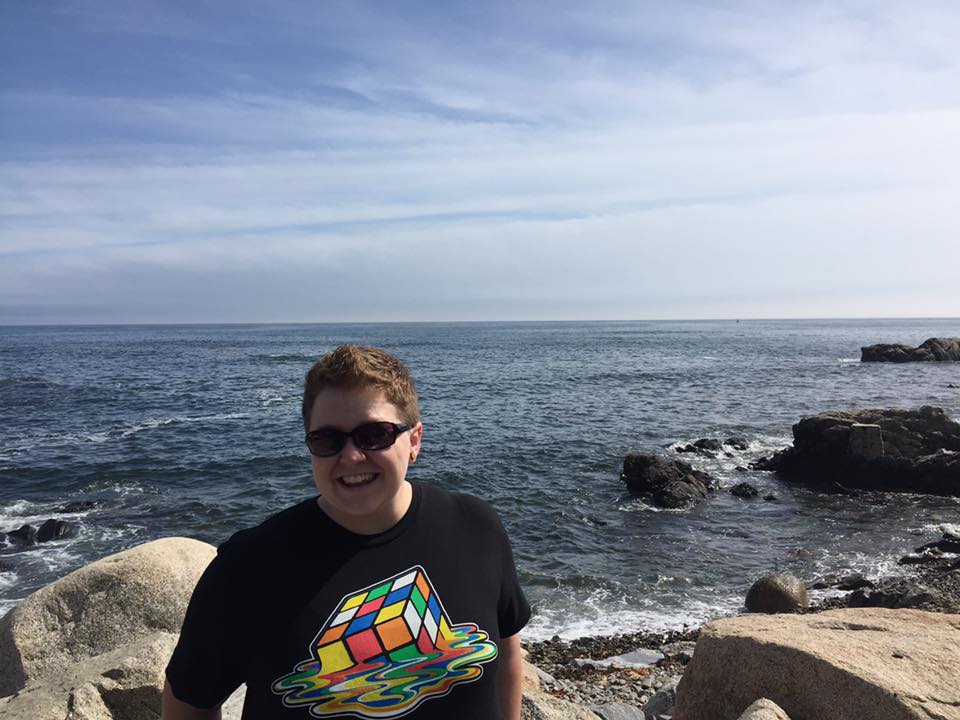 11 / 12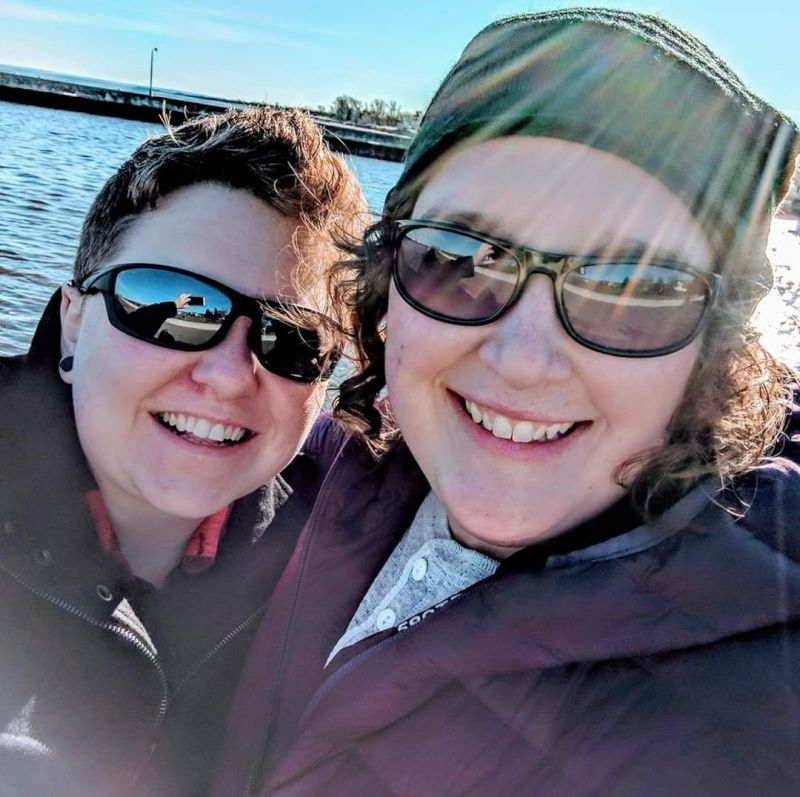 12 / 12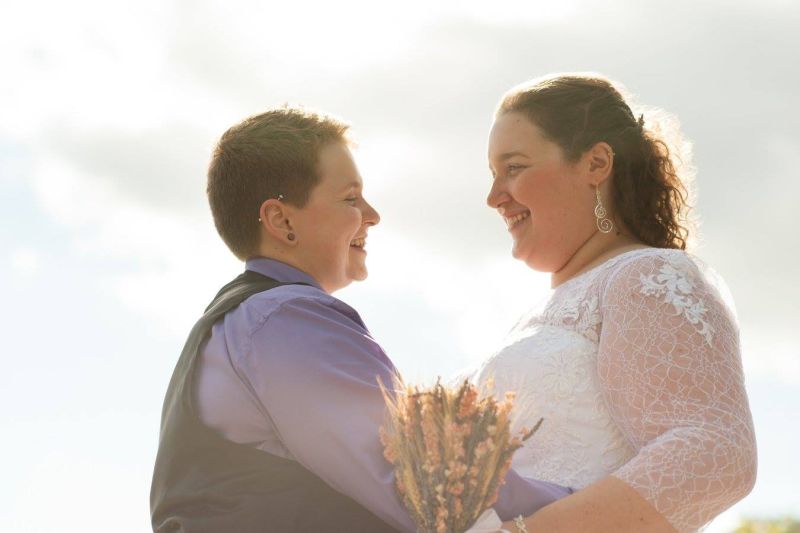 ❮
❯
Our House and Neighborhood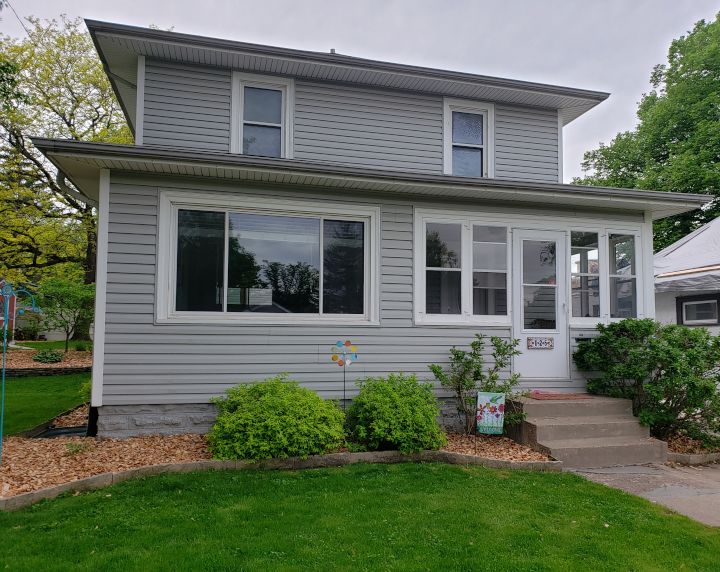 We live in a suburb of a large city in Minnesota. Our house is a 4-bedroom 1920's colonial that has a lot of charm. We have a pretty large yard and Danie spends a lot of time out there in the spring and summer to keep it beautiful. We have a finished basement that doesn't get much use right now, but it will make a great playroom one day!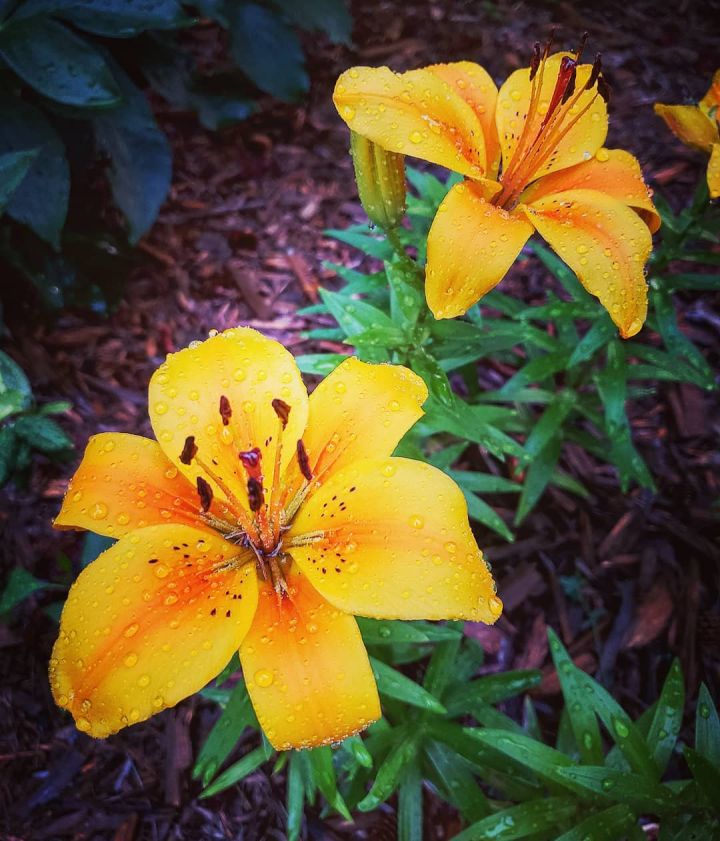 Our city has a lot of fun things for kids and families to take part in. We live close to our town square where there is an annual community festival that includes a carnival and parade that the neighborhood kids love. In our neighborhood there are several parks as well as a pool and splash pad, which is a hit in the summer. In the winter there is a giant hill near our house that all the neighborhood kids love sledding down. At the bottom there is a skating rink which we hope to be able to teach a little one how to skate someday. We are fortunate to live in a state that focuses on the environment and creating green spaces, so there are tons of different opportunities to be outside. We enjoy going on hikes in state parks, checking out new lakes and beaches, and taking walks around our home on one of many well-maintained trails. Since we live in a suburb of a large city, we also have easy access to the science museum, children's museum, many theaters, galleries, sports arenas, and music venues.
Our Favorite Vacation Spot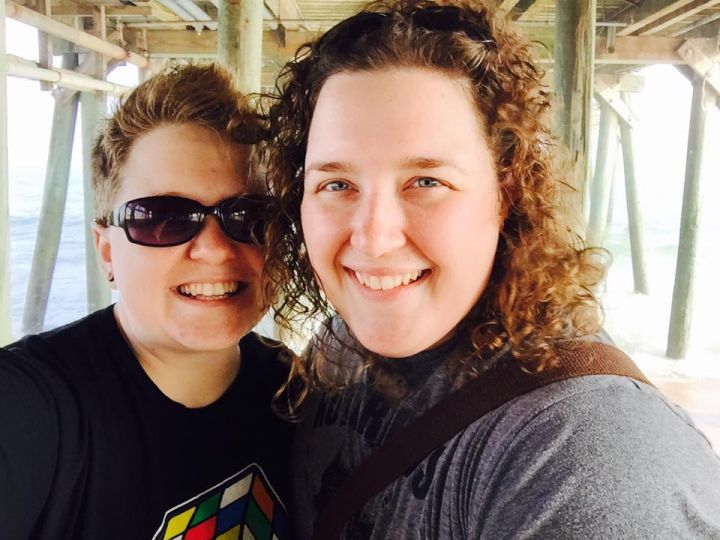 We love to travel and seek out new experiences. Since we live in a large city, we usually like to take vacations that bring us away from the city so that we can relax and recharge. Most of the places we like to visit are coastal, and our favorite vacation spot by far is the coast of Maine. We love it so much that we went there for our honeymoon. We were both drawn to Maine before we met so it was an easy choice for us to make. There really isn't anything that we don't love about Maine, but some of our favorite things are the smell of the ocean, the scenery, the wildlife, and the relaxed vibe that the coast provides. When we're in Maine, we like to check out the local restaurants and bakeries, go hiking in Acadia National Park, and go out on the ocean to see whales and other marine life. It's a very special place to us and we will continue to go back there every couple of years.
From Us to You
Before we began to write the most important letter of our lives, we took a moment to breathe, ground ourselves, and tried to fathom how to put to words our sincere gratitude. Gratitude is something Danie and I have carried with us the entirety of our relationship: grateful to have found each other, grateful to have finally gotten the right to marry and now grateful to you for considering us as parents for your child.
Our story starts eight years ago when we met each other in person for the first time. Our lives changed forever over a cup of coffee. Since that day we've been inseparable - as cheesy as it sounds. Marriage for us was not yet a possibility in 2012, but we knew we'd be spending the rest of our lives together. Since then we've sewn our lives together: bought a house, traveled the U.S., got a dog, three cats, changed jobs and yes, finally married. Today, Danie works as a project manager and Kirsten is a social worker working with the elderly. We both enjoy a certain amount of flexibility in our careers which we will definitely take advantage of when it comes to childcare in the future! We always knew that we would have a child one day and that we'd have to get creative to make this dream come true since we are a same sex couple. At first, the intention was to grow our family through Kirsten becoming pregnant. After several unsuccessful attempts at conceiving, we made the decision to pursue adoption. After discussing what we saw in our future, we decided that we just want to be moms, and biology isn't an important factor in that decision. We can't wait to someday share our lives with a little one.
We are lucky to live in a diverse community near most of our friends and family. We like to have game nights with our friends and usually have them at least once a month. Dinners, game night and BBQ's are regular occurrence with our families as well. Everyone is looking forward to welcoming a little one into the mix to join in on the fun. As you may have read in other parts of our adoption profile, aside from spending time with family and friends, we also absolutely love traveling. That's one of the biggest things that we're looking forward to sharing with a child. We believe that these kinds of experiences are very important for children because it expands their understanding of all different types of people, places and communities. We can't wait to experience these adventures through their eyes.
This letter was honestly so hard for us to write because we are so grateful to you, and we weren't sure if there were words to adequately convey this to you. We want you to know that your child is, and will continue to be, so incredibly adored and loved. There will never be enough "Thank You's" in the world to give to you in return for making our dream come true, but we can try. The best way we would know how to do this is to raise your child with the knowledge that they are loved beyond measure. To raise them knowing who you are and maintaining a link with you throughout their life, if that is something you both desire. We will never hide the fact that another strong and determined woman made it possible for us to complete our family. We promise to never take the decision you have made for granted. We are humbled to even be considered as parents for your child and we wish you peace as you go through this journey.
Kirsten & Danie
Favorites
Actor
Tom Hanks
Eddie Redmayne
Actress
Sarah Paulson
Charlize Theron
Author
J.K. Rowling (not just Harry Potter)
Louise Penny
Book
Currently: Tell It To The Bees
The Goldfinch
Candy Bar
Three Musketeer
MilkyWay
Childhood Memory
Going to the North Shore with my Granny
Catching fireflies in the fields with my cousins.
Childhood Toy
My cabbage patch doll Alice
Light Bright
Children's Book
Otto, Fish out of Water
Love You Forever by Robert Munsch
City
Portland, Maine
Portland, Maine
Classic Movie
To Kill a Mockingbird
Beaches
Day of Week
Friday
Saturday
Dessert
caramel brownie
Ice cream
Disney Movie
Coco
Hocus Pocus
Dream Car
Ford Mustang
1980s Jeep Grand Wagoneer
Dream Job
Bookstore owner
Coffee shop owner
Dream Vacation
exploring Europe
Exploring England
Family Activity
Game nights / hikes
Board Games
Flower / Plant
Lupines
Willow Trees
Food
chicken and potatoes
Pizza
Form of Exercise
Hiking/ rollerblading
Hiking
Hobby
Reading / embroidery
Gardening
Holiday
Christmas
Christmas
Holiday Song
Emmanuel
I Want a Hippopotamus for Christmas
Holiday Tradition
Going to my grandma's on Christmas morning to celebrate with my family
Making my grandma's potato soup recipe on Thanksgiving with my dad.
Ice Cream
Caramel and hot fudge sundae
Cold Stone's founders favorite
Junk Food
Rice Krispie treats
Cold Stone's founders favorite
Leisure Activity
Watching the food network
Playing Nintendo Switch and or crafting
Magazine
National Geographic
Memory with a Child
I spent my summers helping my grandma at her in home daycare and loved playing outside with the little ones.
Taking my little cousins to the county fair in the town I grew up in.
Memory with Spouse
Tide pooling in Maine on our honeymoon where she got so excited to see what tiny sea creatures she could find.
Our very first date because I knew right away that I was going to marry her one day.
Movie Munchie
Popcorn
Peanut M&Ms
Movie Quote
It's been swell, it the swellings gone down. -Tank Girl
Movie Type
Documentaries
feel good movies
Musical Group
The Secret Sisters
The Secret Sisters
Nursery Rhyme
I'm a Little Tea Pot
Hey Diddle Diddle
Olympic Event
Figure Skating
Snowboarding/Skateboarding
Personal Hero
Ruth Bader Ginsburg
Peter, Paul and Mary. Their music and their message really helped me become who I am and helped guide me when I was young.
Play
A midsummer night's dream
Poet
Maya Angelou
Edgar Allen Poe
Quality about my Spouse
Danie has one of the most giving and caring hearts. She is always willing to help and if she sees someone or some animal in need she doesn't hesitate to help.
She is fiercely loyal and her compassion has no bounds.
Quote
Let it bend before it breaks.
The real voyage of discovery consists, not in seeking new landscapes, but in having new eyes. -Marcel Proust
Restaurant
Quang restaurant
Pagliacci Pizza
Sandwich
Chicken salad sandwhich
Lobster Roll
Shopping Store
Target
Home Goods
Song
Currently: Moss and Marrow by Joan Shelley
This is Me by Keala Settle
Sport to Play
Hockey
Basketball
Sport to Watch
Hockey
Skateboarding
Sports Star
Lindsey Whalen
Lindsey Whalen
Sports Team
MN Lynx
MN Lynx
Subject in School
English
Art
Superhero
Black Widdow
Wonderwoman
Thing to Cook
Fajitas
Steak on the grill
Time of Day
Evening
Morning
Tradition
Making Christmas cookies with my mom, sister and grandma
Going to Maine
TV Show
Gilmore Girls
Grace and Frankie
TV Show Character
Loralei Gilmore
Frankie Bergstein
Type of Music
Americana/Folk
Everything, literally everything.
Vacation Spot
Coast of Maine
Maine
Video Game
Super Mario
Zelda Breath of the Wild