1-800-ADOPTION
Thank you for viewing our profile
If you would like to learn more about us, please call 1-800-ADOPTION (2367846), fill out the form at the bottom of our on-line profile page, or email us at bp_information@americanadoptions.com.
To revisit our on-line profile page and view our profile video at American Adoptions, simply use your mobile phone to scan the QR code on the right. We are looking forward to hearing from you!
David & Jenna
Hello! We are so grateful you are considering adoption and looking at our profile! We are a close-knit family with three children and we are all so excited to add to our family through adoption! We look forward to meeting you and building a relationship built on respect and love.
About Us
Job
Physical Medicine and Rehabilitation Physician
Family Medicine Physician
Education
Doctor of Medicine
Doctor of Medicine
Children
Titus, Emma, Lydia
Relationship
Legally Married
Our Children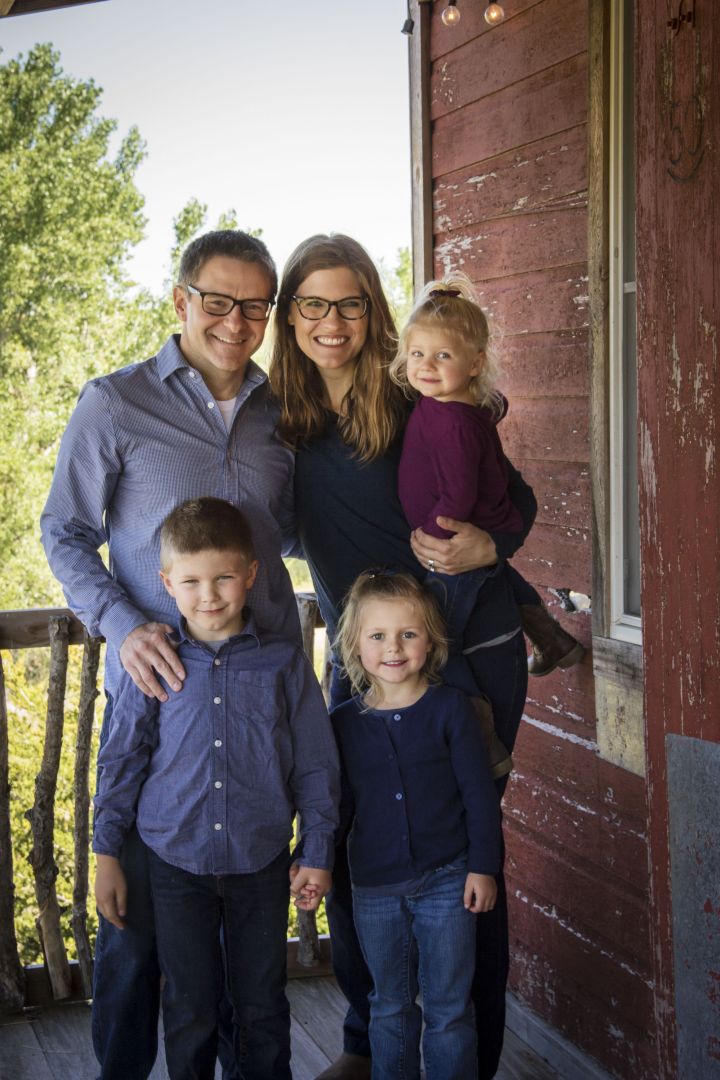 We have three children. We first had Titus seven years ago. Then we added our two sweet girls, Emma and Lydia. Titus is awesome-he's an active kiddo, with a ton of energy-we wish we could bottle it up! He's smart, asks questions, and thinks deep. He's a great big brother, and watches out for his younger sisters already. He is so excited to have a new brother or sister join our family. Emma is five. She is so sweet and kind. She is empathetic, and picks up on others' mood and how they are feeling. She naturally seems to care for her siblings, and is a great helper. Lydia is three. She is energetic and so curious about everything. She loves to run around and really wants to play with Titus and Emma all the time. She loves babies and playing mommy.
We cannot imagine our lives without our children, and one of our favorite things is watching them interact as siblings. We pray they continue to grow close and always support and care for each other. We routinely remind each other that family is there, no matter what. Others will come and go, but family is most important! Our children already have a basic understanding of adoption, as our three young nephews were adopted. When we decided to grow our family through adoption, we started talking with our children more personally about adoption and what that would mean for us. Our children are so excited for a baby sister or brother, and are already making plans to change diapers, read to, rock, take care of, etc. Your child would be so very loved.
Our Leisure Time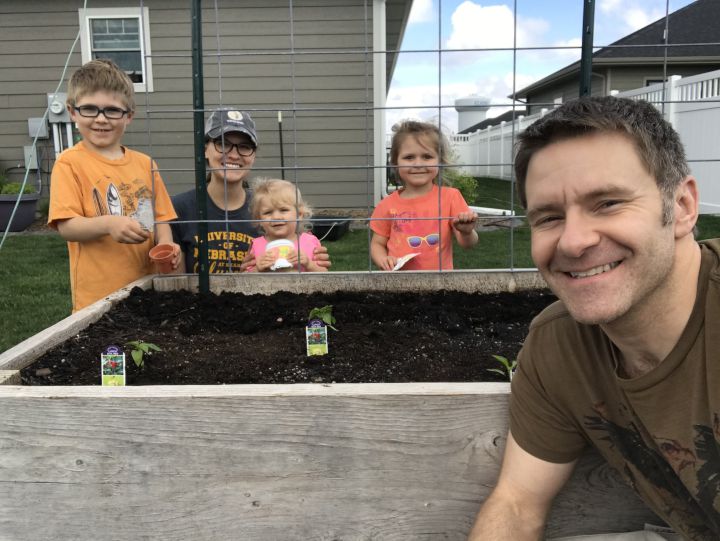 We love hanging out as a family and with our extended families. We often get together to celebrate events and holidays, and just because. We like spending time outside, and often go on walks and play at the park. We enjoy reading as a family, playing board games, and taking short trips to visit new places and see old friends.
During the spring/summer season, we plant and take care of a garden-the kiddos help to weed and water and of course love to harvest and snack! The cherry tomatoes are a favorite!
We also are really looking forward to moving out into the country in a couple of years-we have an acreage outside of the current community we live in. We spend time on the land, planting trees and flowers and blackberry and raspberry trees, so we can enjoy in the next couple of years! It's been so fun to play and explore and make plans to have more animals in the future. The kiddos are looking forward to raising chickens and picking fresh eggs. There are also plans for many more cats to join our family (and some hopes of horses and 4-H animals like sheep and goats), in addition to our current pets Marshall (cat) and Bentley (dog).
Cultural Diversity
If there is a racial or cultural difference in a child, we plan to further educate ourselves with resources and connecting with families with similar experiences and with others of similar race or culture. We understand and expect there will be questions as a child develops, and we will initiate and be open to conversations and questions in a developmentally appropriate manner. We would also connect a child to others with similar race or culture. Our family will integrate and embrace a different race or culture, celebrating and honoring the differences and similarities. We would be willing to travel and/or create experiences that help a child and our family understand historical and current events. We are also so blessed to have three nephews who have joined our family through adoption and are also biracial-this will be an invaluable resource for our family and we also know how supportive our extended families have been of cultural diversity within our own family.
Photos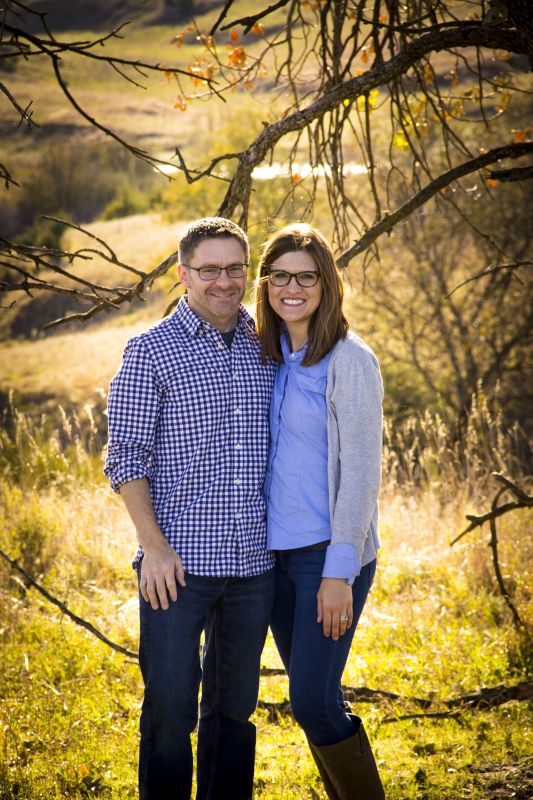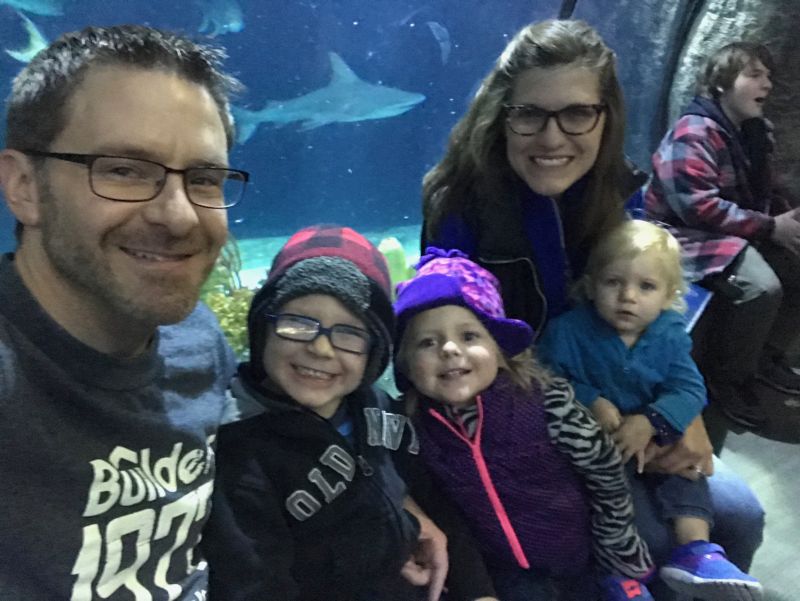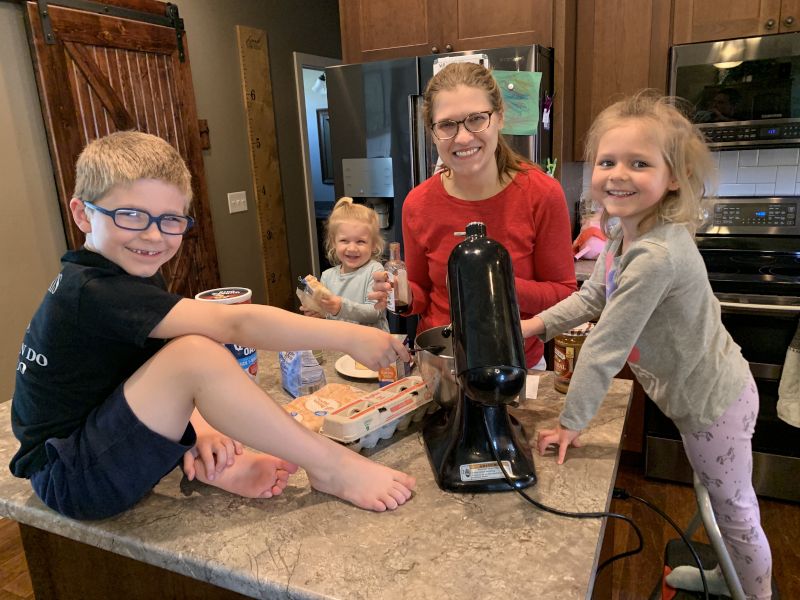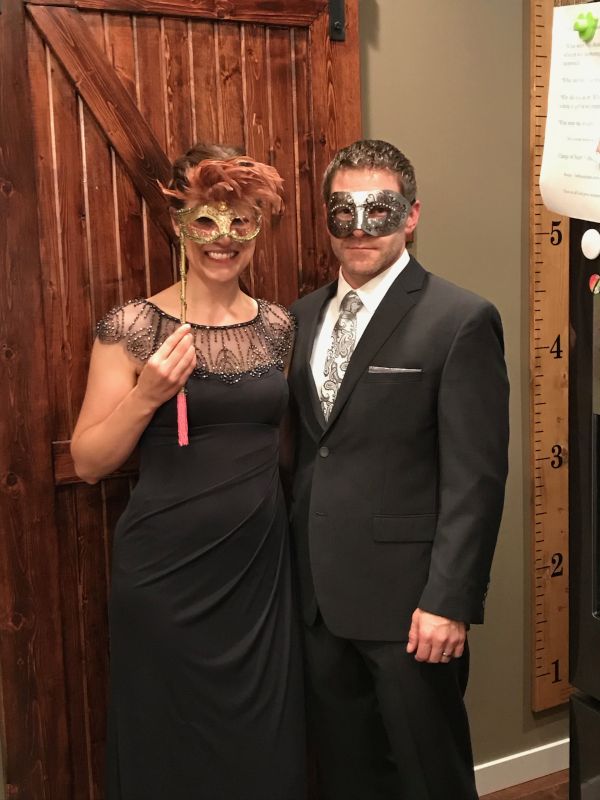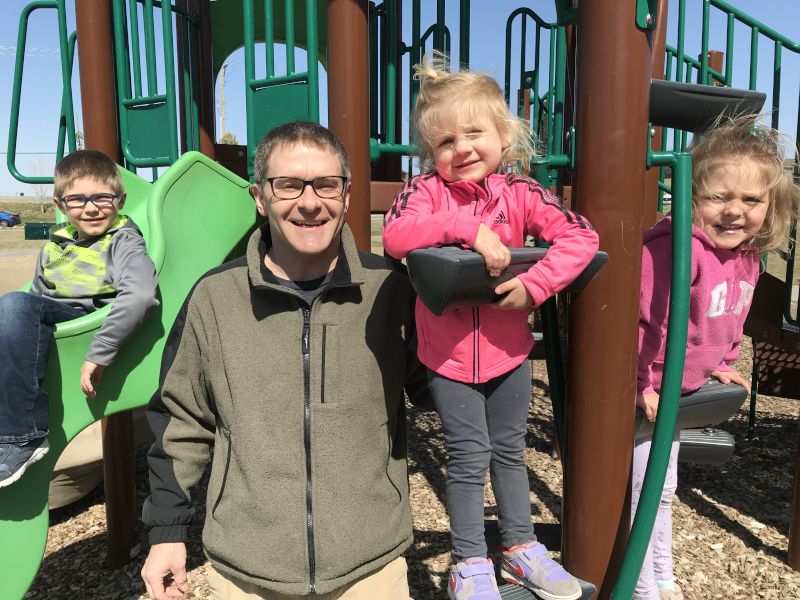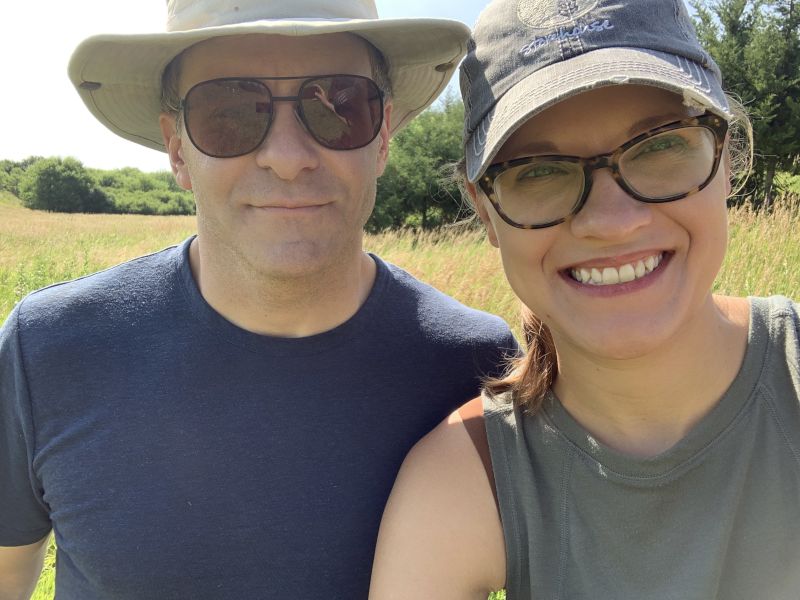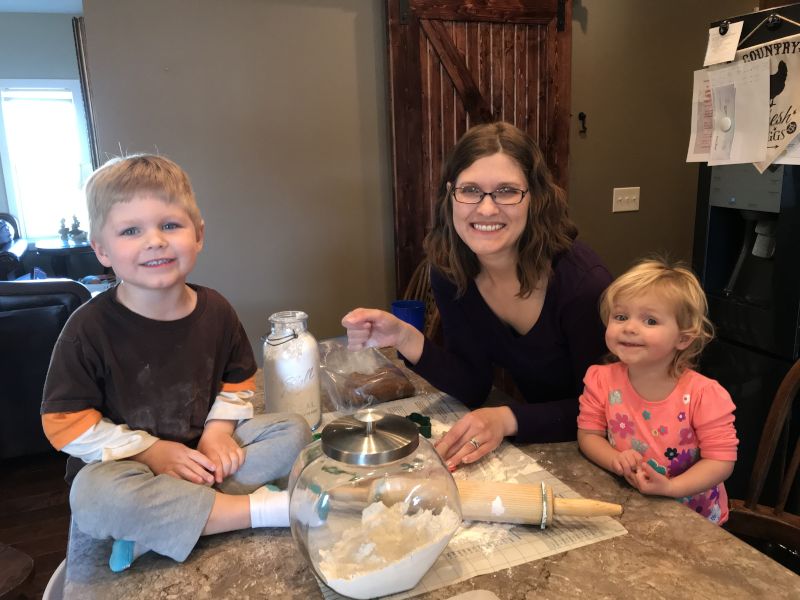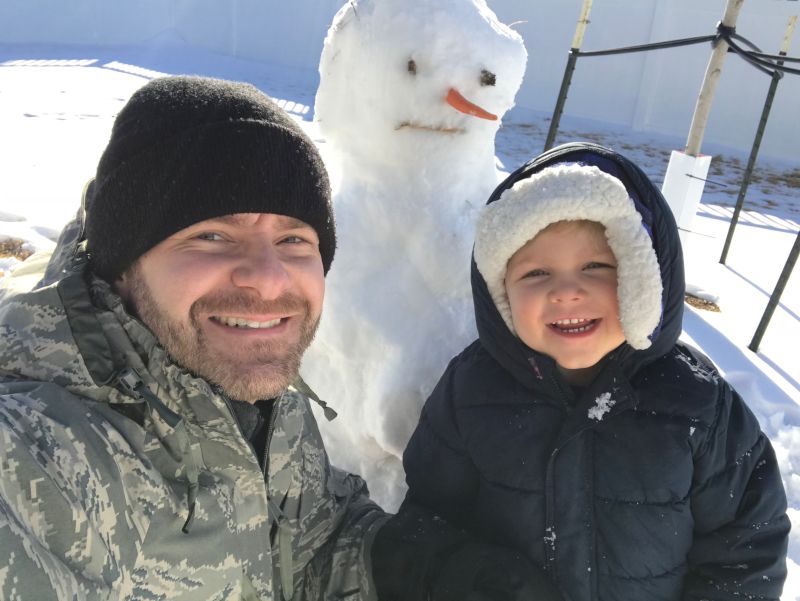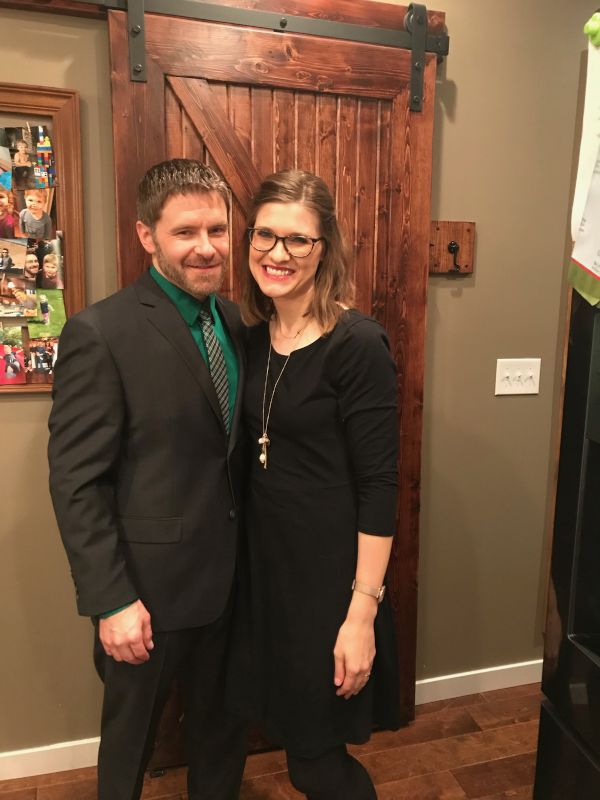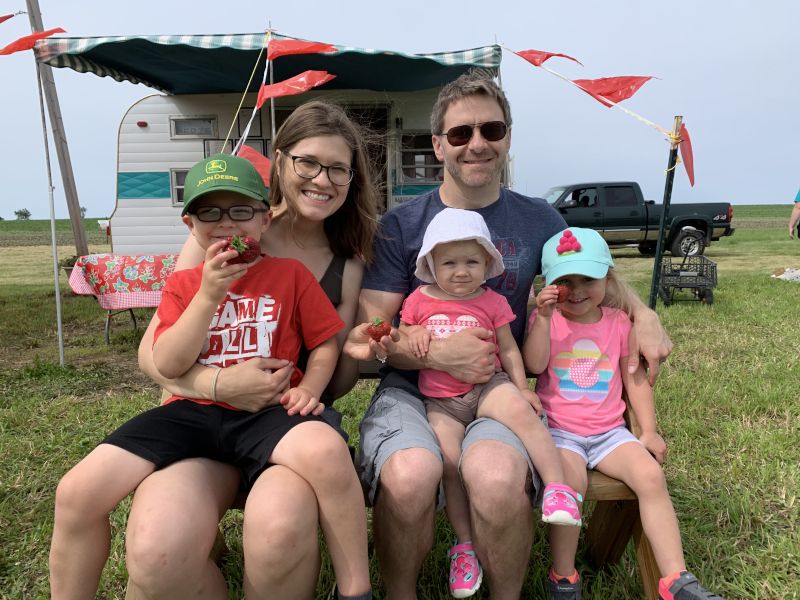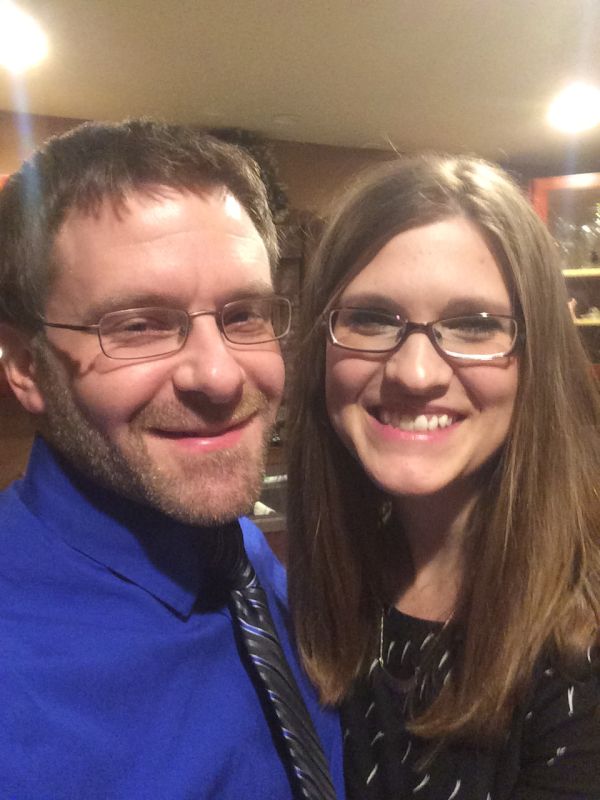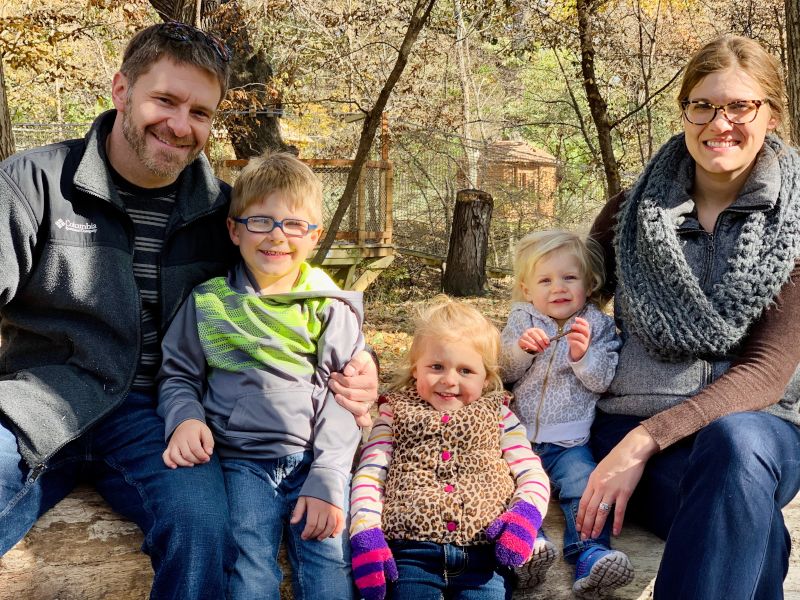 ×
1 / 12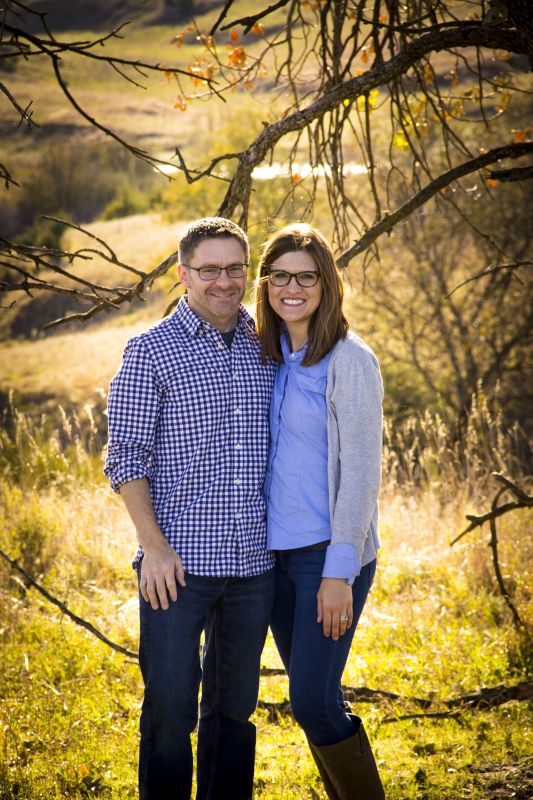 2 / 12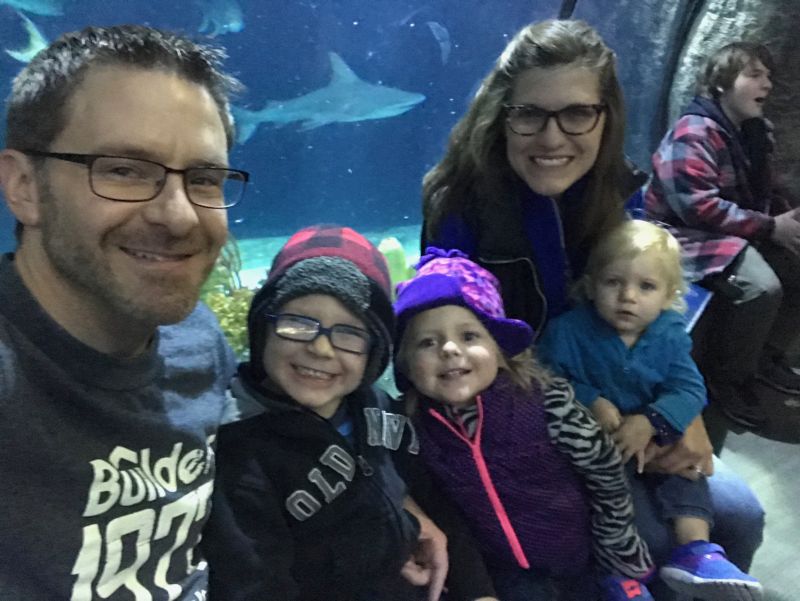 3 / 12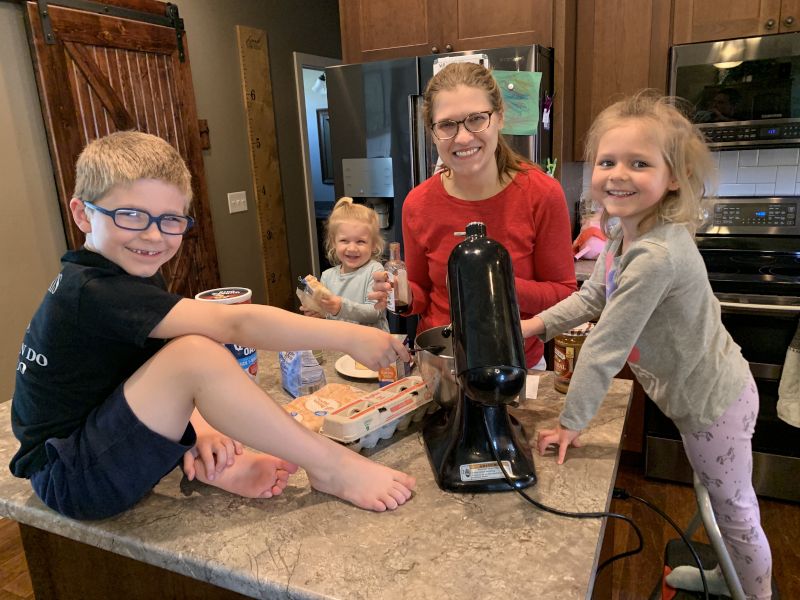 4 / 12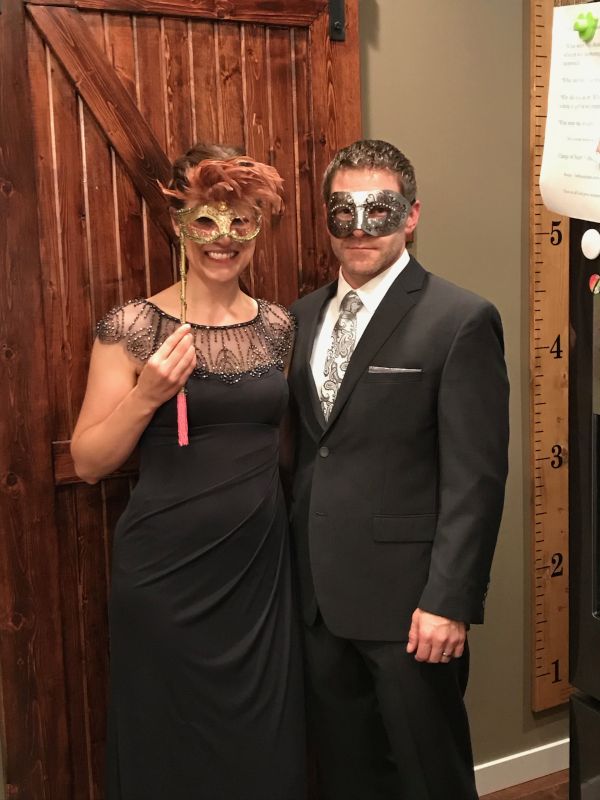 5 / 12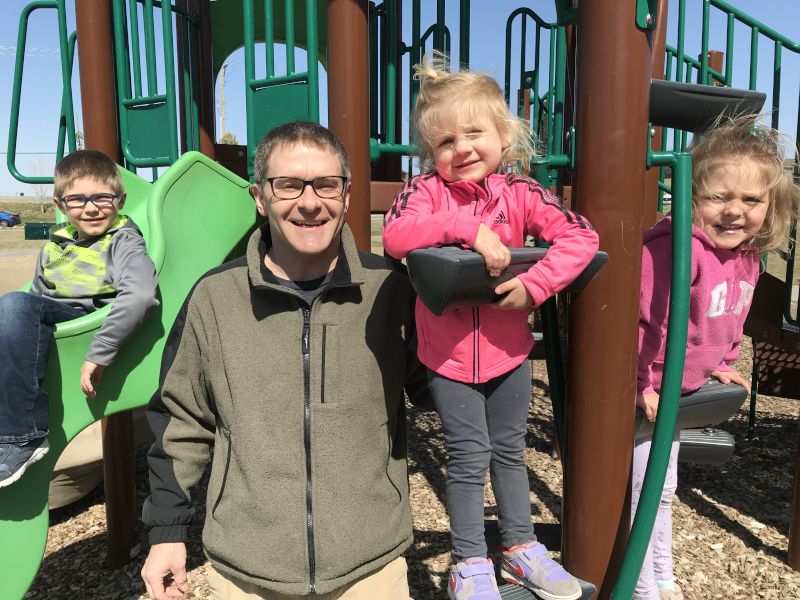 6 / 12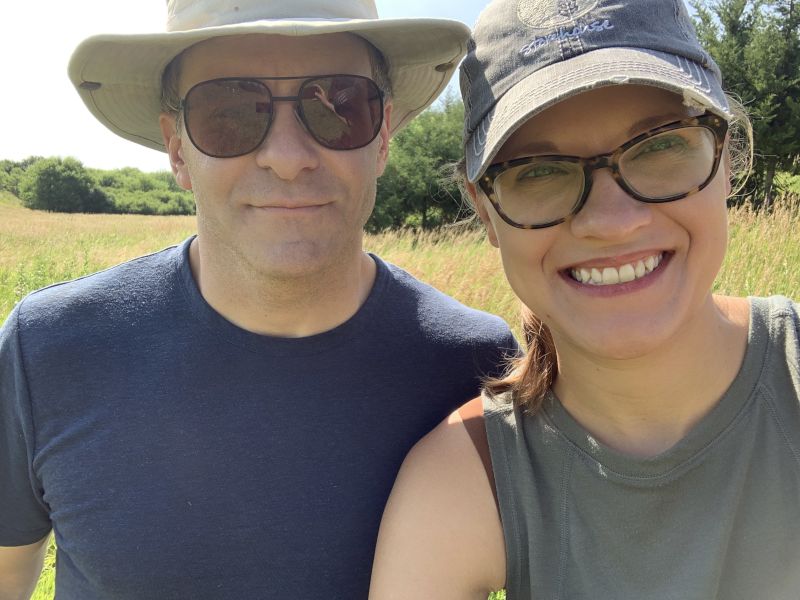 7 / 12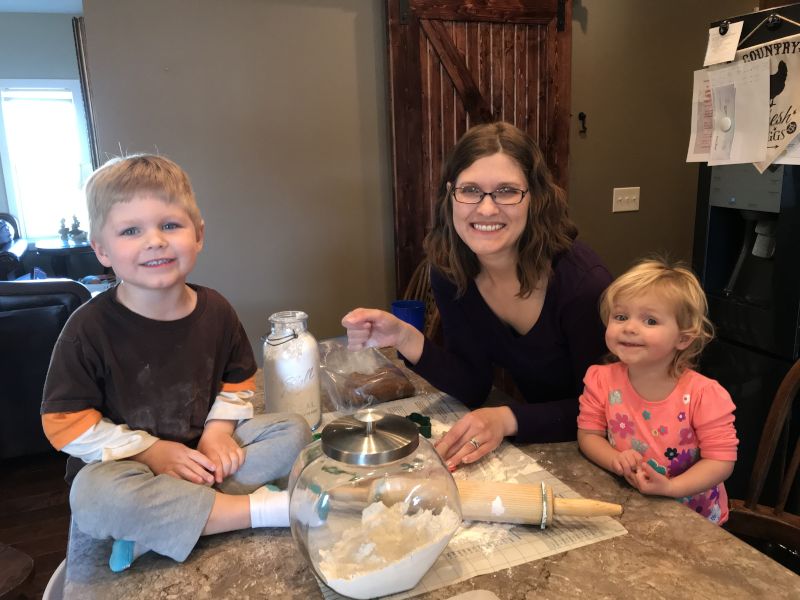 8 / 12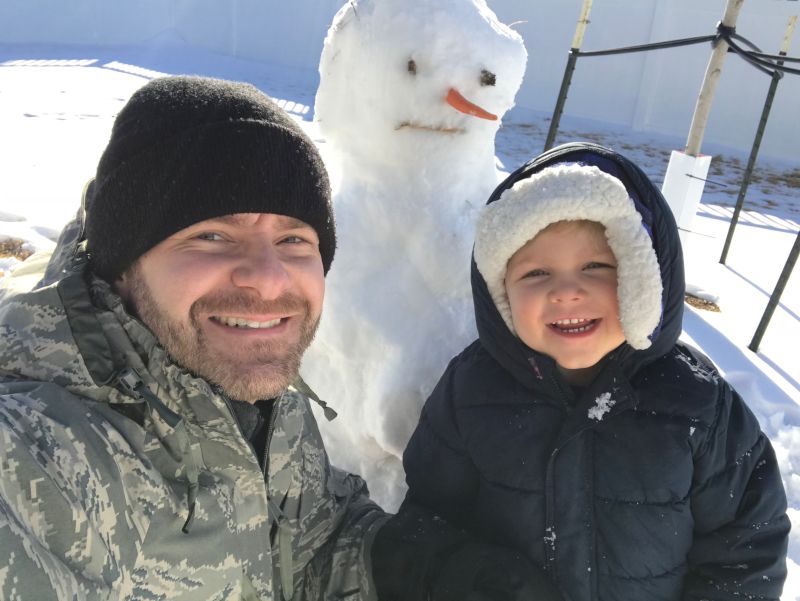 9 / 12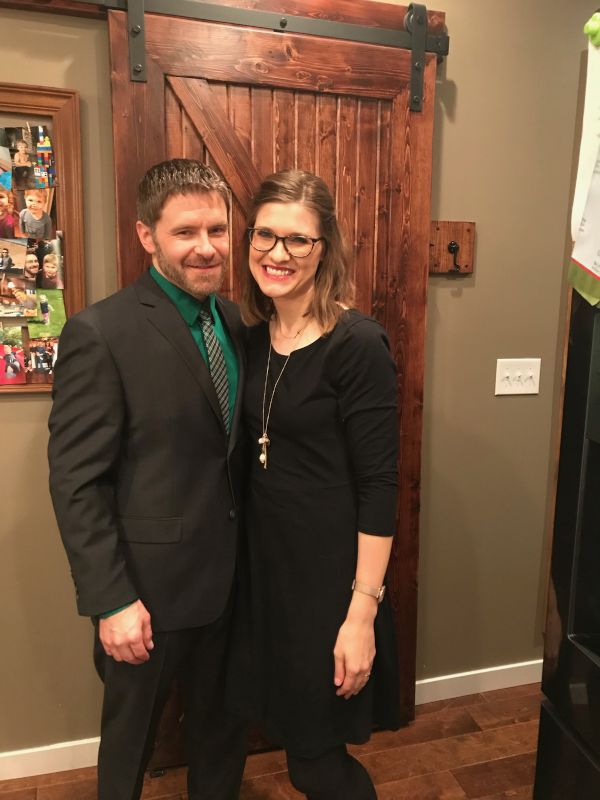 10 / 12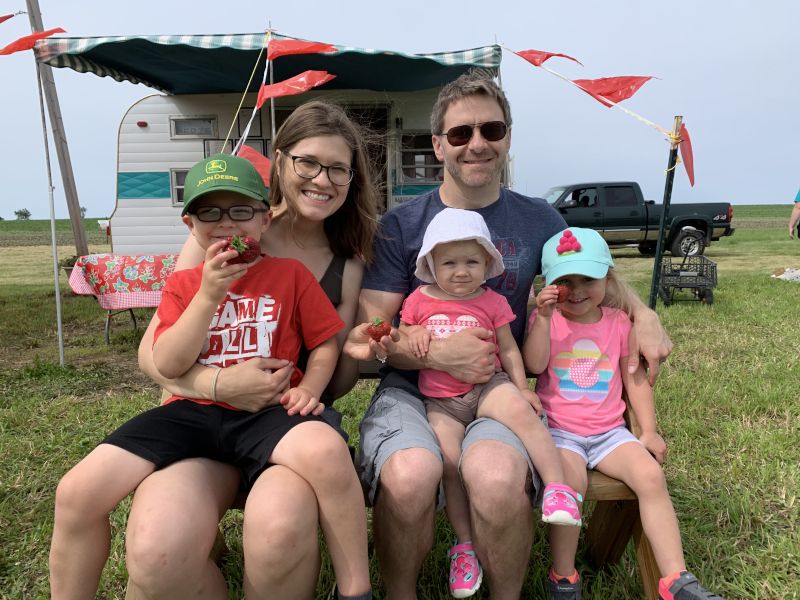 11 / 12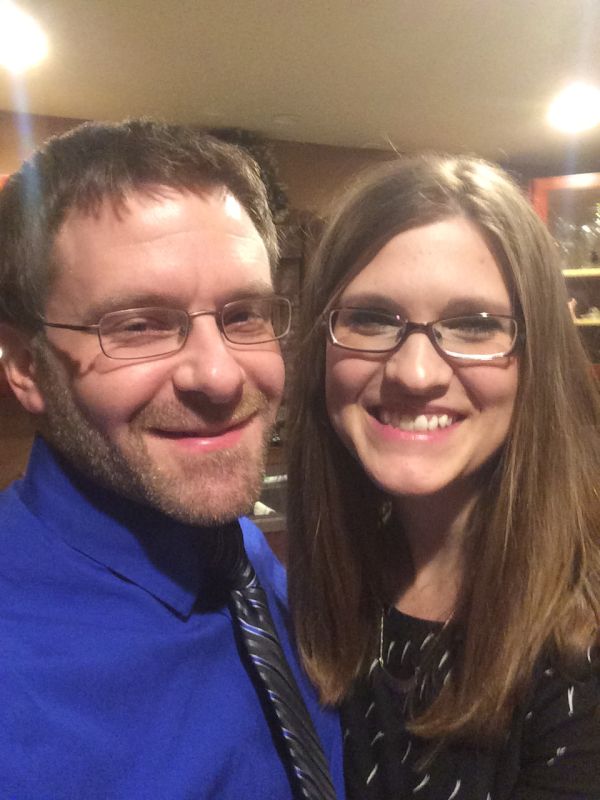 12 / 12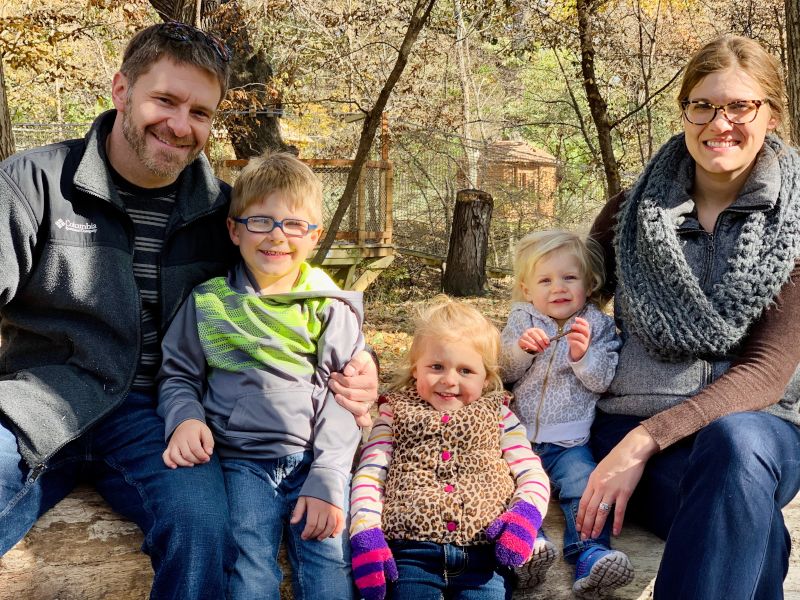 ❮
❯
Our House and Neighborhood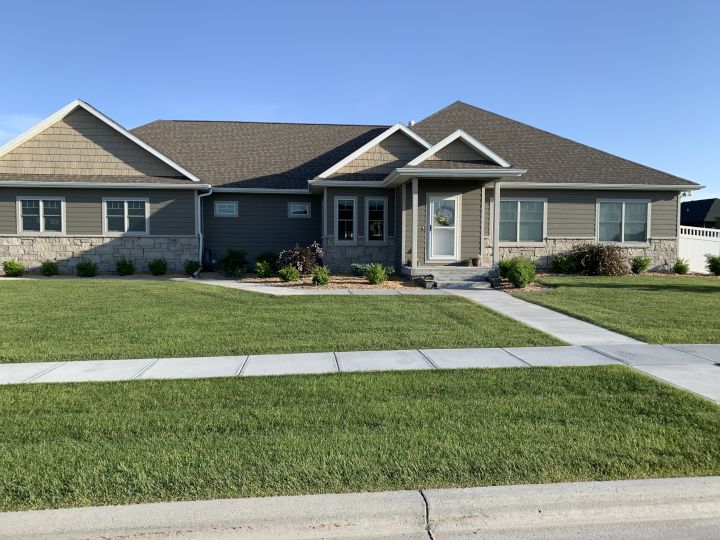 We truly love our community! We both consider this "home" as this is where we both grew up. It is so supportive of families.
Our town has excellent school options, so many parks and pools, an awesome children's museum, great restaurants, and so many fun activities for families to enjoy! Our community has regular events during all seasons: plays, parades, celebrations, farmer's markets, county fair, fantastic library with regular children events, sporting events of all types, etc. We also have a university in our town, so have many unique multicultural opportunities to experience.
Our home is one level, with a finished basement. We have five bedrooms and a room that the kiddos use as a playroom, and an unfinished space they have as well. We spend a lot of time in our kitchen/living space on the main floor, cooking, baking, playing board games, and reading on the couches. Our backyard is fenced-in, and we have a covered back porch, which is nice to have when it's really windy or raining or even snowing! You can still spend time outside! The kiddos have a "Mud Kitchen" to play in, and we have a garden.
We live in a neighborhood with many families and young children. We also live really close to a hike and bike trail, and are within walking distance of two different parks and a soccer field, and our kiddos love to visit them!
Our Extended Families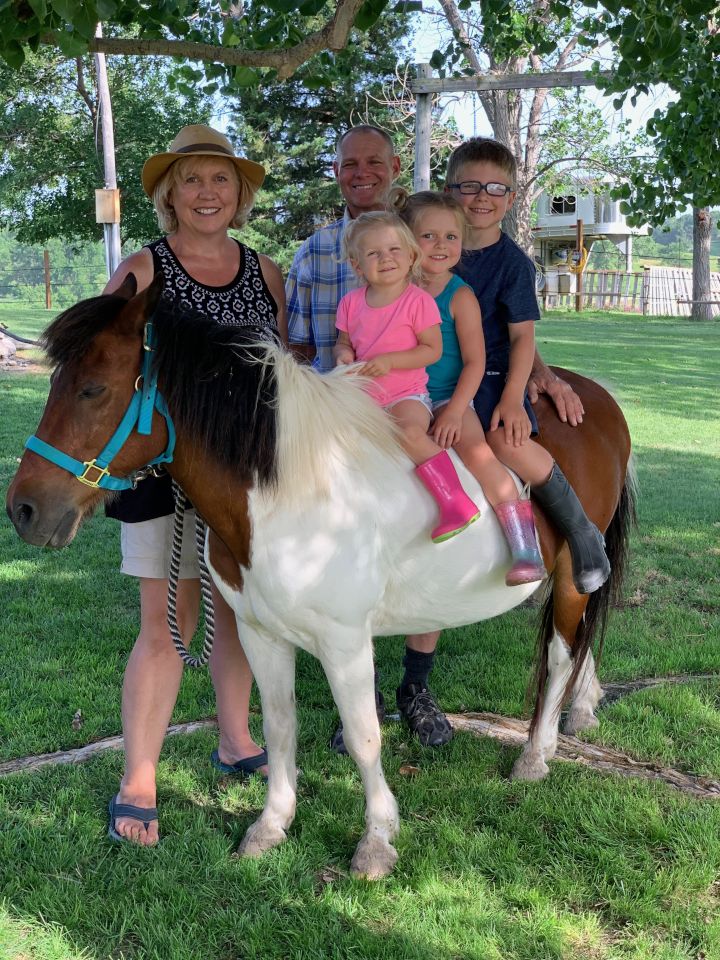 Our families are so excited to be part of our adoption journey! Jenna's side has three sweet boys who have joined the family through adoption — we love our nephews and cannot imagine what it would be like without them. Our children love their cousins, all of whom are close in age, and we regularly get together for family celebrations and just because! It gets a bit loud and crazy with fun when we all are gathering!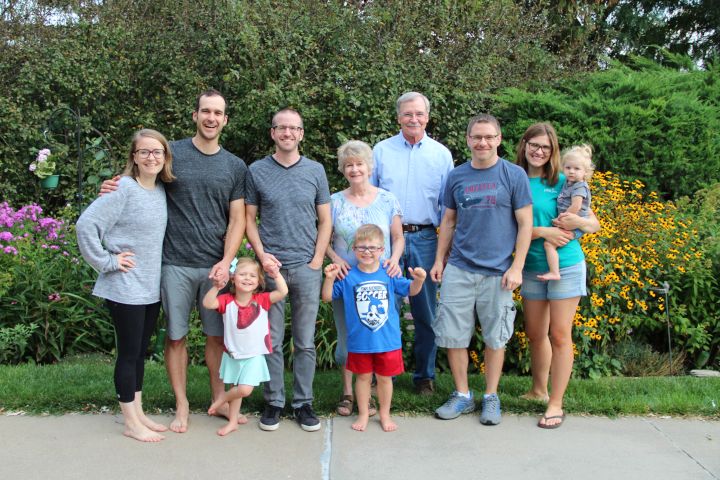 On Jenna's side, we often go to "Mimi and Poppy's" house, an acreage with chickens and eggs to gather, horses and a pony to ride, dogs/cats, swings, trees to climb, a fire pit, and a real cabin in the pasture. It's always an adventure!
On David's side, "Grandma and Grandpa" are so fun to visit. They have a wonderful garden and grow blackberries/raspberries/grapes/mulberry trees, which the kiddos love to "pick" most of which they end up eating! Fishing and a "secret forest" is also a highlight.
We regularly spend time with both sides of our families. There isn't a day that goes by that we aren't connecting with them — we value this connection we all have with each other! We even combine the sides often for celebrations of holidays and birthdays.
From Us to You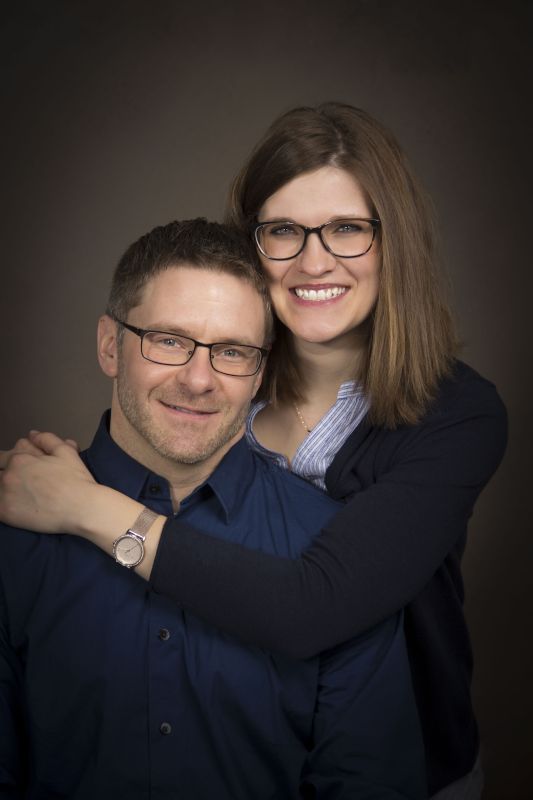 We are so grateful for you, taking the opportunity to read about our family and get to know us better! We want to acknowledge the choices in front of you today, and so deeply respect that you are considering adoption. We are David and Jenna, and have three biological children: Titus (7), Emma (5), and Lydia (3). We are a close-knit family and love to spend time with each other.
We met about 12 years ago, as we both had mutual friends, and connected quickly and knew that our mutual experiences, faith, and life goals made us a natural fit. We were even from the same hometown, we just had never met! We've had many life experiences over the past years which have strengthened our relationship-we have learned that communication and mutual respect built on trust, love, and faith are a vital foundation. We recently celebrated 11 years of marriage and enjoyed reflecting back on our adventures together, the best being when we became parents.
Our family is a priority in our lives. Even though we both have professions outside of the home, we have chosen to make our schedules flexible and limit our time working, such that we are able to spend quality time with our children daily and are able to support them through attending events, etc. Jenna works three days outside of the home, and our extended family takes care of our children while she works. David works five days of the week outside of the home, but has flexibility in his schedule and also is able to take time away as needed. We prioritize the time we have as a family because we recognize time is precious and our children will only be young for a short time, so we want to enjoy this time and create strong familial connections. We want our home to be a place our children love to be, and will want to return to someday, bringing their own families home.
Our families are really involved in our lives. We intentionally choose to live in the same community as both of our parents and other family members, as we value their influence and the relationships they have with us. Some of our best memories are times spent together, and both sides of our families often get together to celebrate important events. Our parents have played important roles in our lives and have helped us to become who we are today.
Through the modeling of our parents, our parenting goals have also been greatly influenced. We balance our parenting with high expectations and standards, as well as love and understanding. We want to raise independent, thoughtful, faithful, resourceful, and generous children. A child joining our family will be supported, encouraged, and unconditionally loved by us, our children, and so many of our extended family members and friends. We have so many people, very supportive of adoption, who are so excited to meet this child and welcome them into the family.
We plan to share your child's growth and milestones with you, through photos and letters and emails, if you would like. We plan to celebrate adoption in our home, from the beginning, as we acknowledge that all children have their own unique story. We will make sure your child knows of your great love and we will honor your role in their life. We commit to speaking about you with respect and love. We would be forever grateful to you for sharing your child with our family, and are praying for you and your child every day!
With love,
David & Jenna
Favorites
Actor
Ron Perlmen
Colin Firth
Actress
Elizabeth Banks
Jennifer Garner
Author
Brandon Sanderson
Brock and Bodie Thoene
Book
Lord of the Rings
Zion Chronicles
Candy Bar
Mound
Anything dark chocolate
Cartoon
Duck Tails
Wild Krats
Childhood Memory
Climbing mountains with my family
Playing "Little House on the Prairie" with my sisters
Children's Book
Professor Wormbog in Search For The Zipperump-A-Zoo
The Napping House and Chicka Chicka Boom Boom
Classic Movie
It's a Wonderful Life
Pride and Prejudice
Day of Week
Friday
Saturday
Disney Movie
Herbie
Beauty and the Beast
Dream Car
Corvette '17
Suburban
Dream Job
Being Retired
Baker
Dream Vacation
European Castle Tour
Exploring the US, in an RV
Family Activity
Camping
Getaways with adventures and exploring new places
Flower / Plant
Sun Sugar Tomatoes
Peonies
Form of Exercise
Weight Lifting
Bike riding
Hobby
Shopping at Menards
Organizing
Holiday
Christmas
Christmas
Holiday Song
Veni Veni
Silent Night
Holiday Tradition
Family Meals
Christmas morning with our immediate family, gifts and special breakfast to celebrate Jesus' birthday
Ice Cream
Caramel
Strawberry
Junk Food
Sugar babies
Chips and Salsa
Leisure Activity
Watching shows
Reading
Magazine
Leatherneck
Country Living
Memory with a Child
Art projects
Snuggled up on the couch, fireplace on, and reading stories
Memory with Spouse
First date-dinner at Upstream
Our honeymoon to Hawaii-driving around the Big Island, no set schedule
Movie Munchie
Malt Balls
Popcorn with M&Ms
Movie Quote
I am the gatekeeper of my own destiny, and I will have my glory day in the hot sun.
"There's no place like home"
Musical
Beauty and the Beast
Annie
Musical Group
Skillet
Hillsong
Nursery Rhyme
Hey Didle Didle
The Itsy Bitsy Spider
Olympic Event
Skiing
Ice Skating
Personal Hero
Great Uncle Bob
My parents
Play
A Christmas Carol
A Christmas Carol
Poet
CS Lewis
Henry Wadsworth Longfellow
Quality about my Spouse
Persistence; Love and care shown to me and our children
His smile and how he interacts with our kiddos, and cares for our family
Quote
"If you can be talked into it, then you can be talked out of it."
"Do not go where the path may lead, go instead where there is no path and leave a trail." -Ralph Waldo Emerson
Restaurant
Sushi
Koyoto-local Japanese restaurant
Sandwich
Jimmy Johns, #2
Reuben
Scripture
For I desire mercy, not sacrifice, and acknowledgment of God rather than burnt offerings. Hosea 6:6
The Lord is my light and my salvation, whom shall I fear? The Lord is the stronghold of my life, of whom shall I be afraid? Psalm 27:1
Shopping Store
Menards
LOFT
Song
Invincible
Highs and Lows
Sport to Play
Soccer
Dancing-Tap
Sport to Watch
Football
Basketball
Sports Star
Jim Thorpe
Kristi Yamaguchi
Sports Team
Huskers
Huskers
Subject in School
Recess
Science-biology
Superhero
Mr. Incredible
Captain America
Thing to Cook
Steak
New Recipes! Pizza
Time of Day
Evenings
Late Evenings
Tradition
Christmas
Birthday celebrations with family gatherings
TV Show
Face Off
Friday Night Lights
TV Show Character
Chuck Finley
Tim Riggins
Vacation Spot
Lakes
Colorado
Video Game
Hunt the Wumpus
Mario Brothers