1-800-ADOPTION
Thank you for viewing our profile
If you would like to learn more about us, please call 1-800-ADOPTION (2367846), fill out the form at the bottom of our on-line profile page, or email us at bp_information@americanadoptions.com.
To revisit our on-line profile page and view our profile video at American Adoptions, simply use your mobile phone to scan the QR code on the right. We are looking forward to hearing from you!
Tim & Dawn
Adoption is a true gift that we treasure dearly as it has given us our youngest son and an extended family that we love and cherish with all our hearts! We cannot wait to grow our family and we are honored that you would like to learn more about us. Thank you for considering us, we have had such an amazing journey and we hope to be able to continue it with you.
About Us
Job
Chief - U.S. Navy
Customer Service Representative
Education
High School
Associate's Degree
Children
Trenton, Charlotte, Vincent
Relationship
Legally Married
Adoption in Our Lives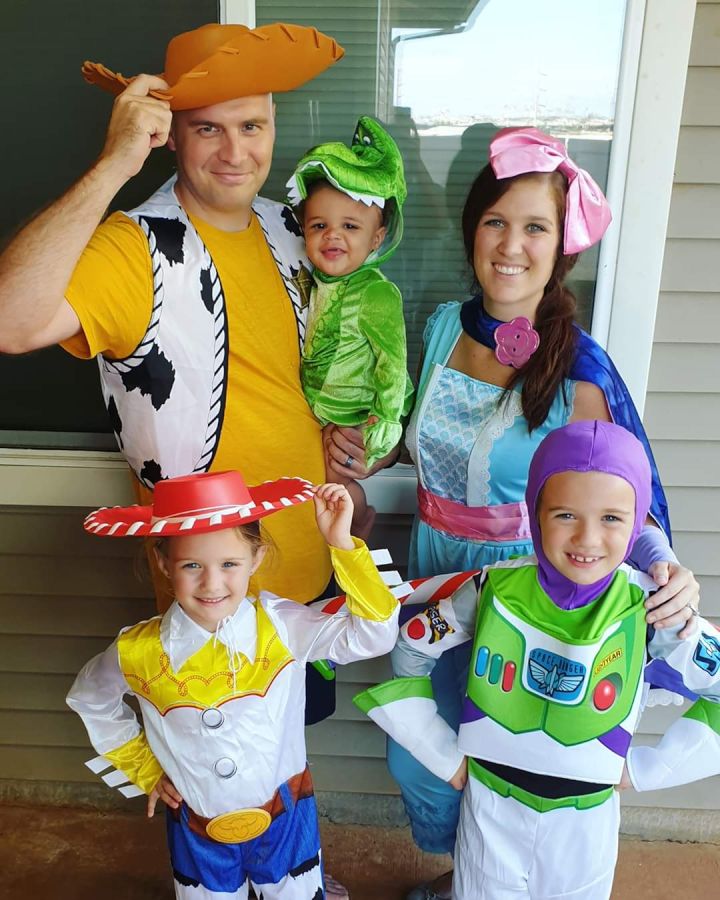 Adoption has been such a big part of our lives and is the reason for so many special people in our continuously growing family. When Tim's mom was young, she had a daughter whom she placed for adoption. Around the age of 15, Tim met his older sister for the very first time. They have stayed connected ever since. We have shared taking trips to visit one another and it is always such a joyous time getting together and seeing the cousins bond and play.
We have always wanted a big family and were blessed with two children­, Trenton and Charlotte. Then, in 2018, through the process of adoption, a Birth Mom placed her baby with us and our family grew not only with a newborn son but with his Birth Mom as well. Vincent was two days old when we met and we immediately fell in love with him and his Birth Mom. We are so fortunate to have an open relationship with her and be able to talk and video chat. Adoption has given us a family we've always dreamed of having, one so big and so full of love that we cannot wait to grow again.
Our Leisure Time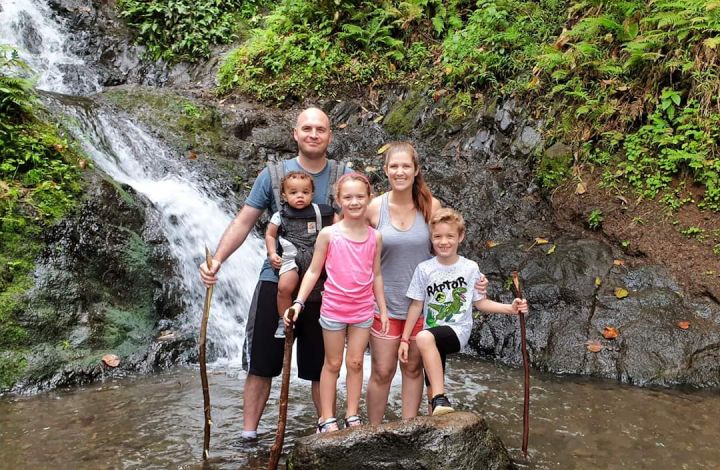 Our weeks and weekends are typically full of fun activities! Throughout the week we usually have a dance or gymnastic lesson and sports practices and on most Saturday mornings you can find us on a soccer or baseball field. Tim loves coaching or volunteering as a referee and Dawn loves assisting or being a team mom helper while the kids participate in their favorite team sports. Trenton and Charlotte have been playing soccer since they were two years old and they love to teach Vincent to play with his little soccer set at home, he even throws his hands up in the air when he scores! If we aren't at the field, we are probably swimming at one of the gorgeous beaches around the island or hiking one of the many trails with scenic views. The kids love to be in the water practicing how to boogie board and building sandcastles together on the beach or trying to find the hidden waterfall or one of the old wartime forts along a well-known trail. On rainy days we love to pull out all our board games, we have a closet full, and watch our favorite movies with Old Bay flavored popcorn!
Fun Facts About Us
About Dawn:

She has two younger sisters, one who is 3.5 years younger, and the other who is 22 years younger.
Dawn started babysitting at 9 years old then became a nanny once she was older up until having her own family, it was the most rewarding job and she still keeps in touch with the families today.
Dawn was a cheerleader during her school years and was a part of the USA Cheerleaders, a dedicated and patriotic group of Professional Cheerleaders, from 2010-2012.
She played the flute in elementary school with Tim who played the drums!
About Tim:

Played football during his school years.
Tim's favorite hockey team is the Washington Capitals and he loves going to games with Dawn whenever they get the chance.
So far during Tim's Navy career he's made Junior Sailor of the Quarter, Sailor of the Quarter, Sailor of the Year, and assisted in the development of more robust communications for submarines to use.
He was born and raised in Hawaii until he was 5, visited once again at age 9 for a family wedding, and is excited to be stationed in Hawaii with his family today.
Photos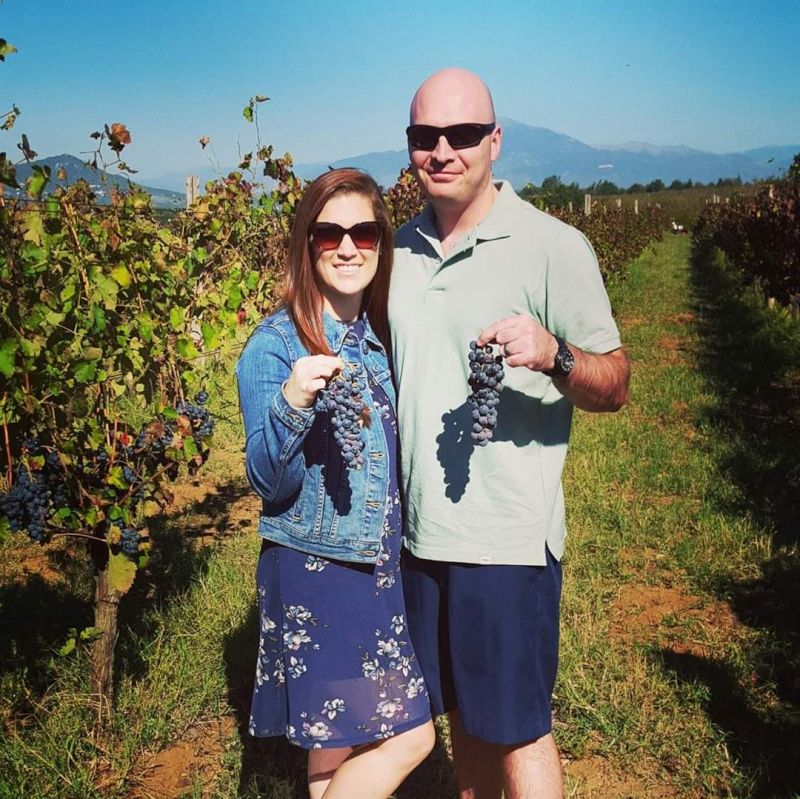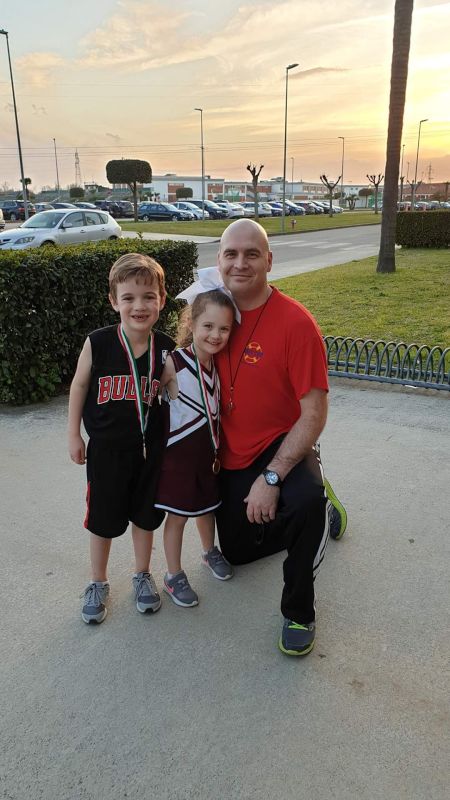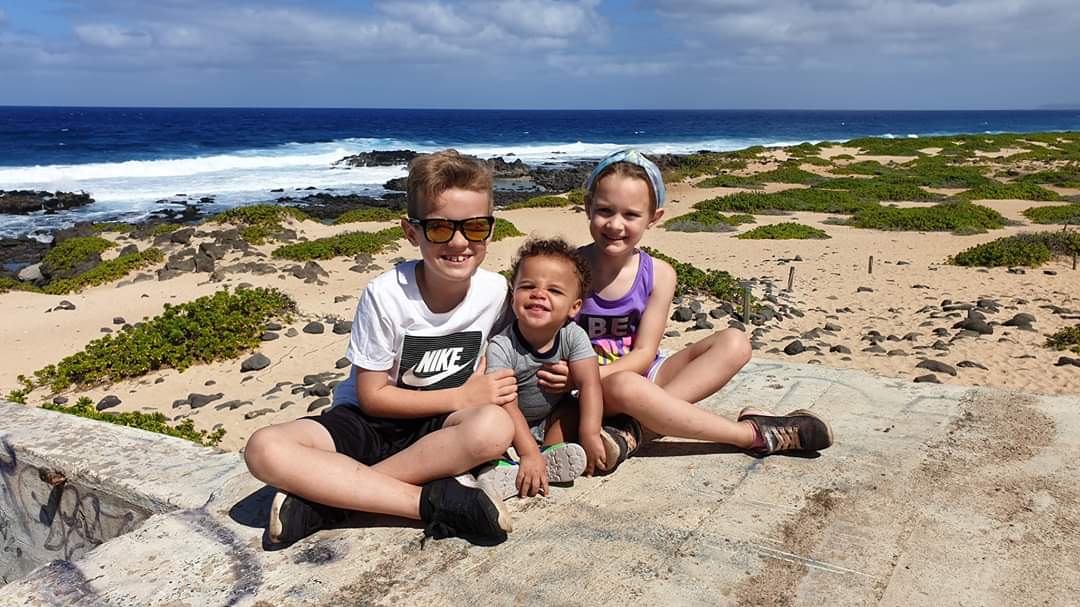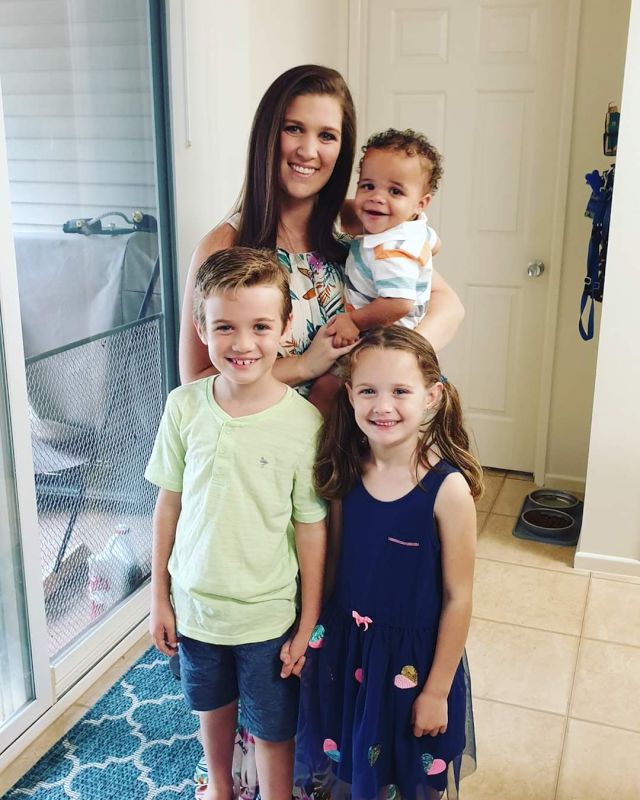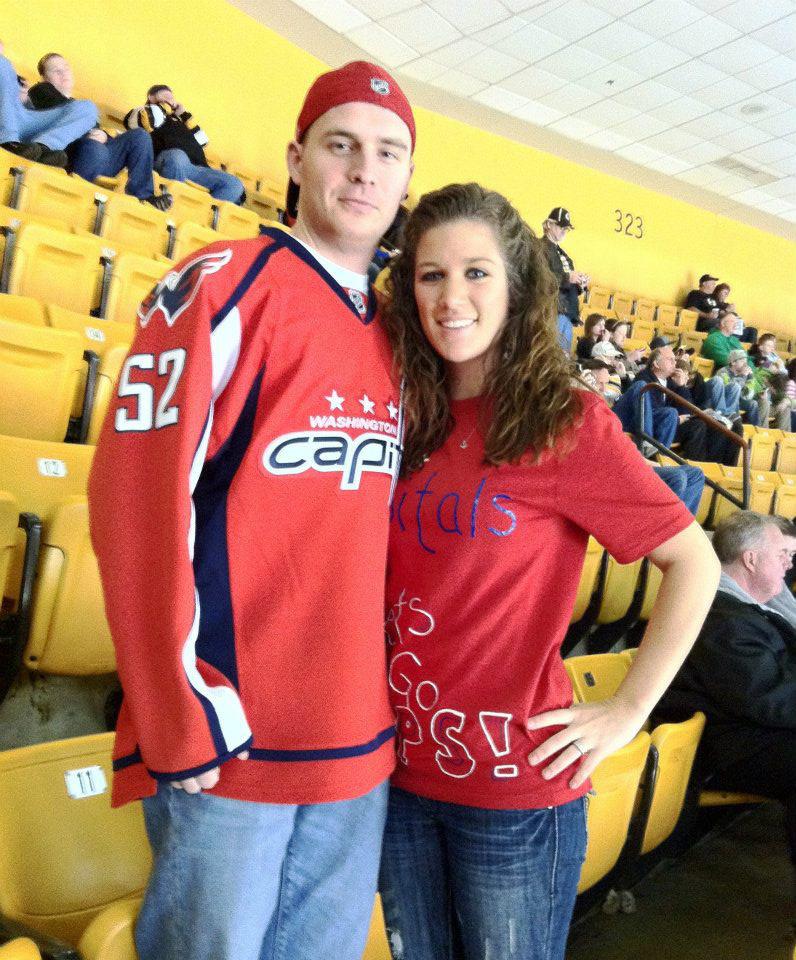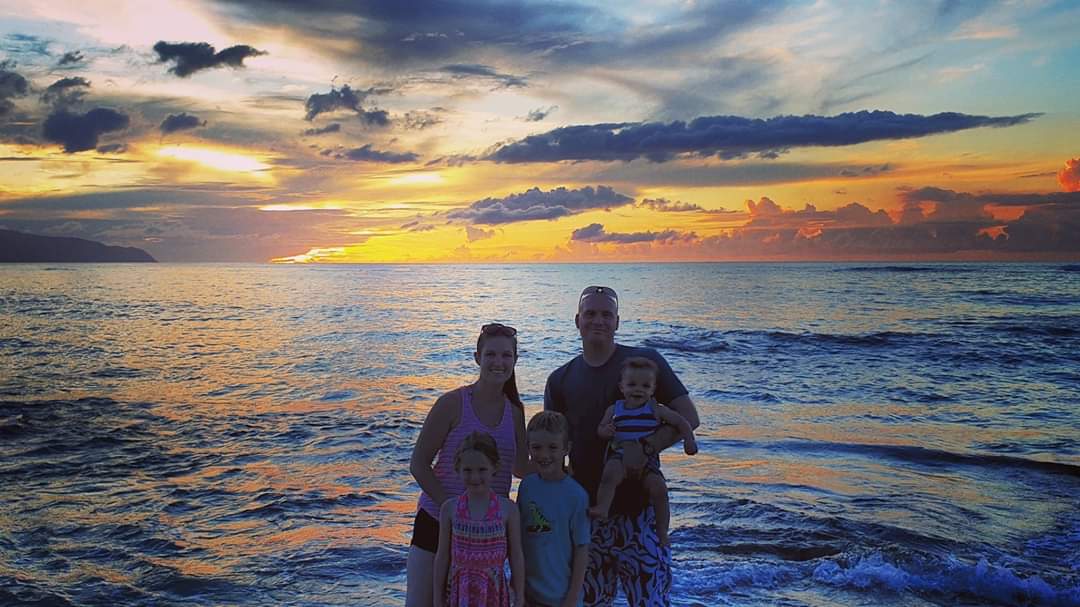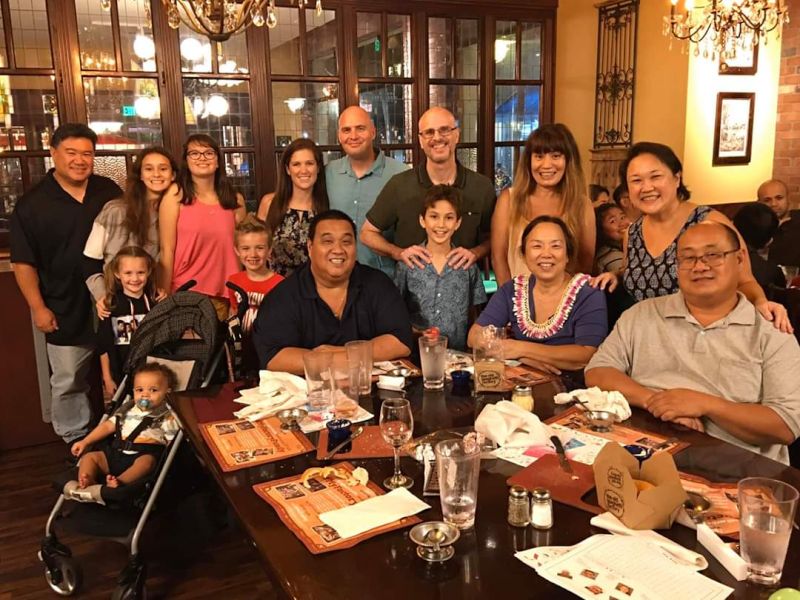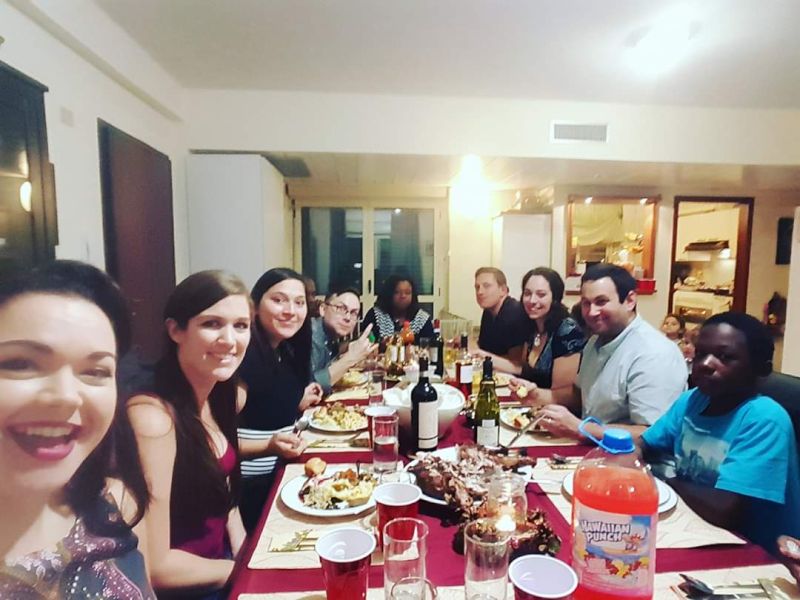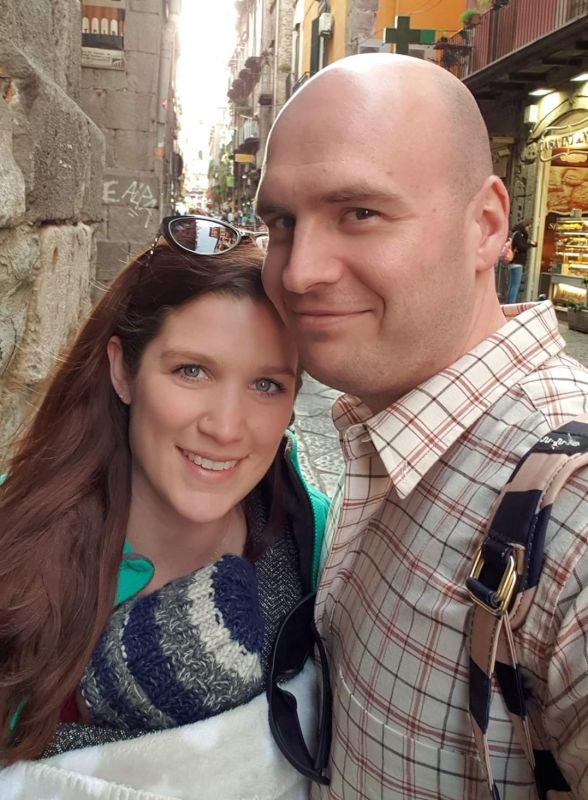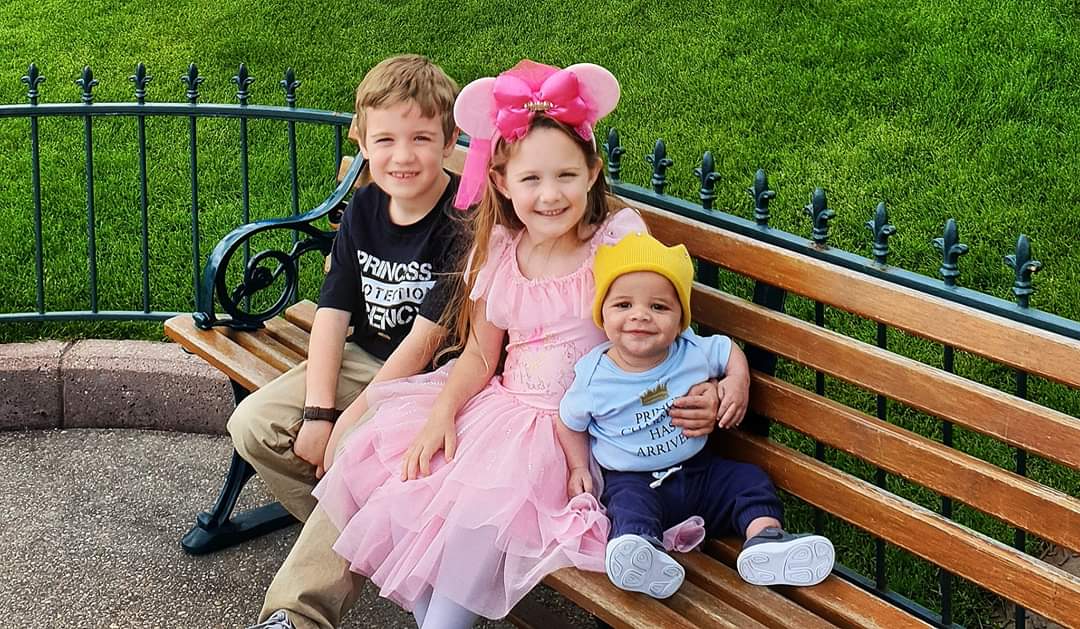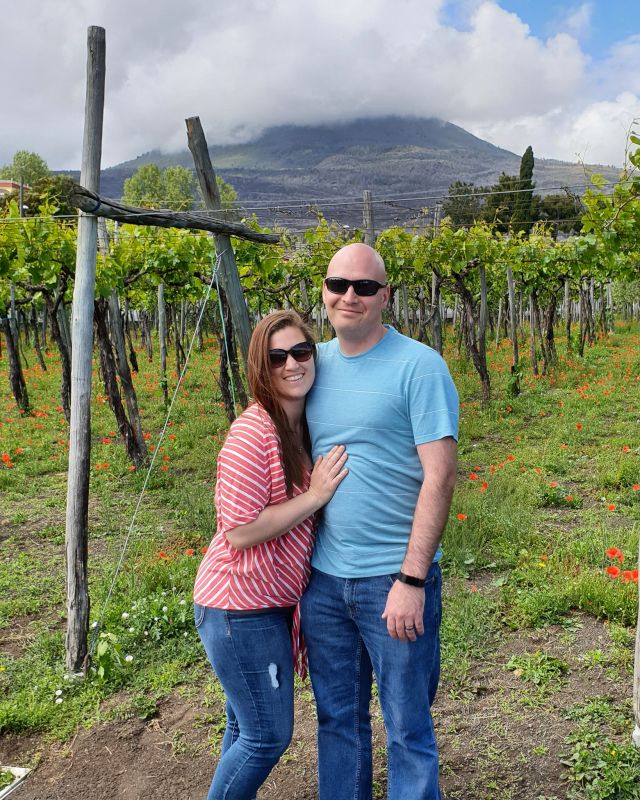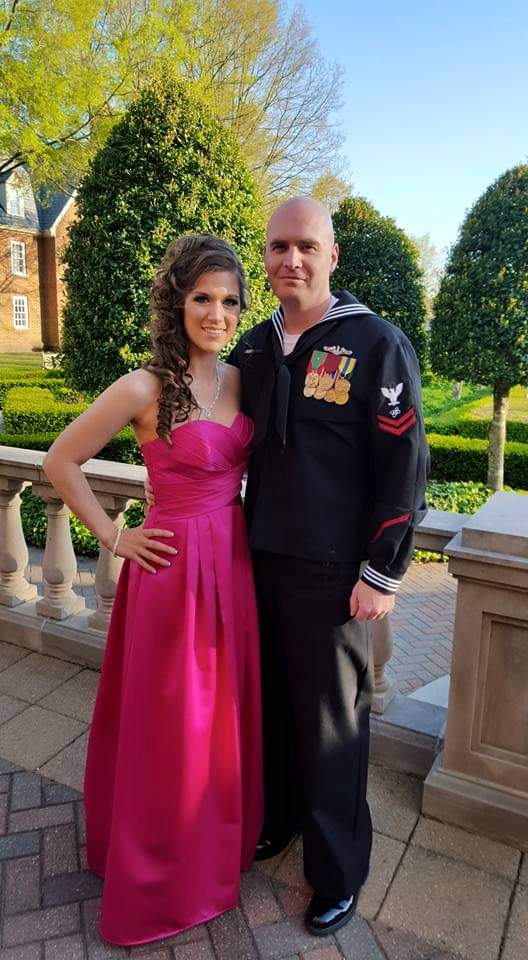 ×
1 / 12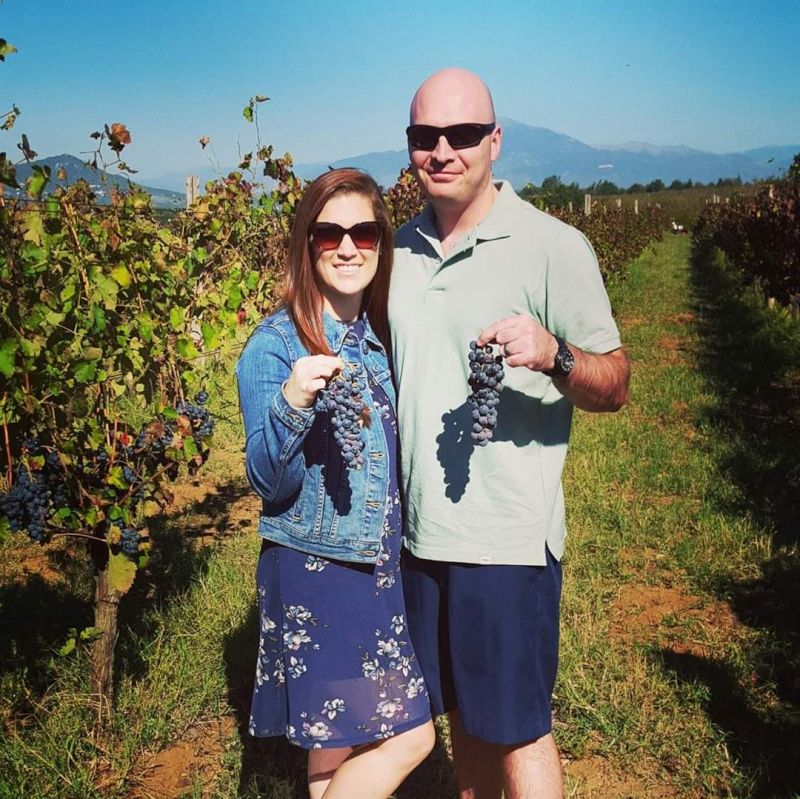 2 / 12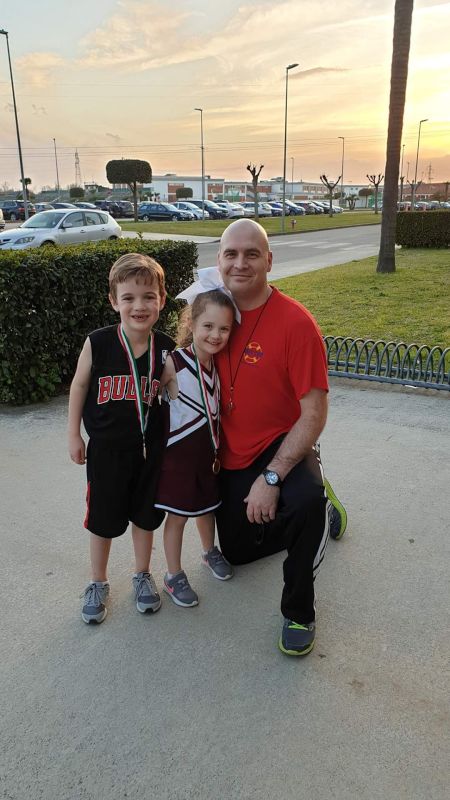 3 / 12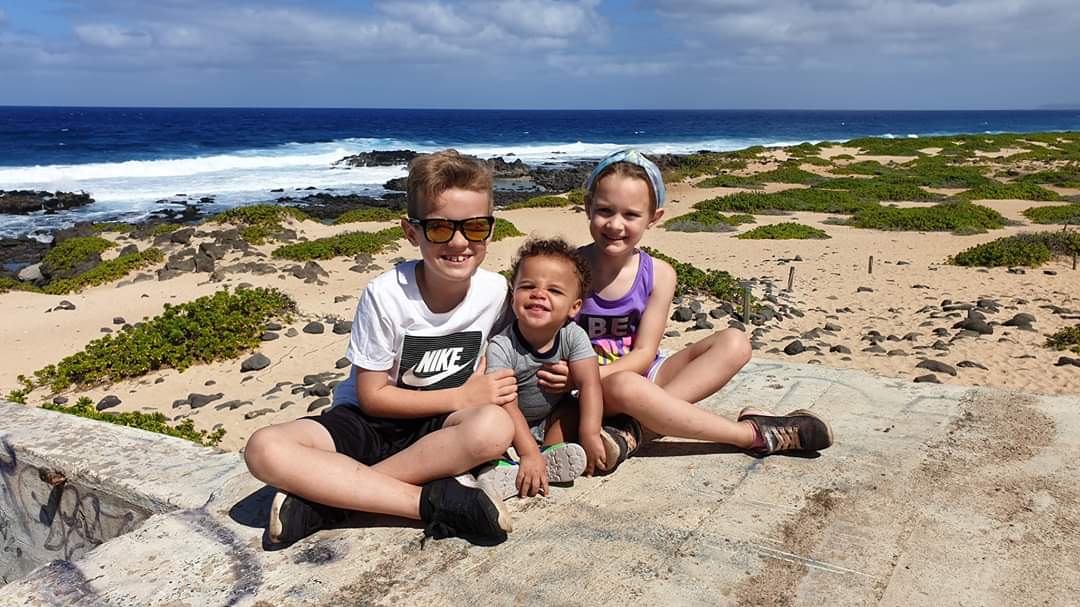 4 / 12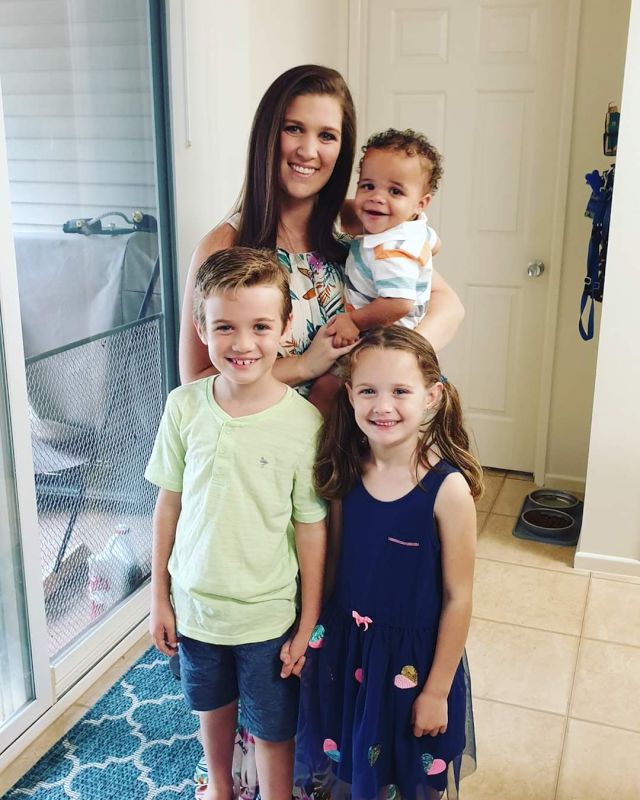 5 / 12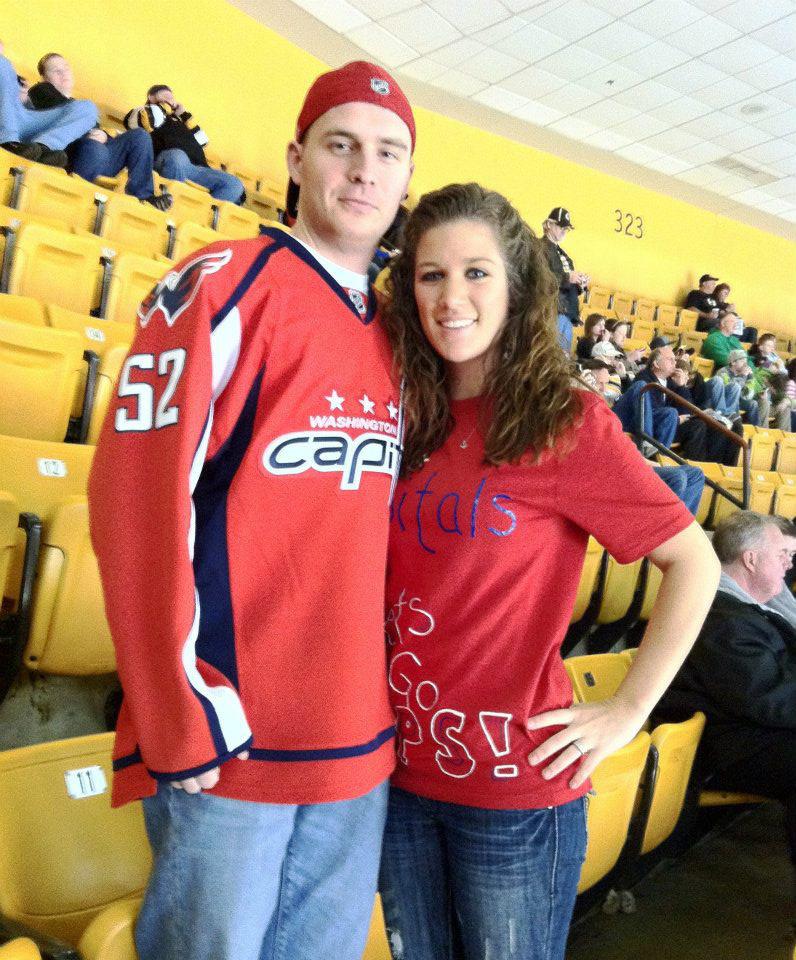 6 / 12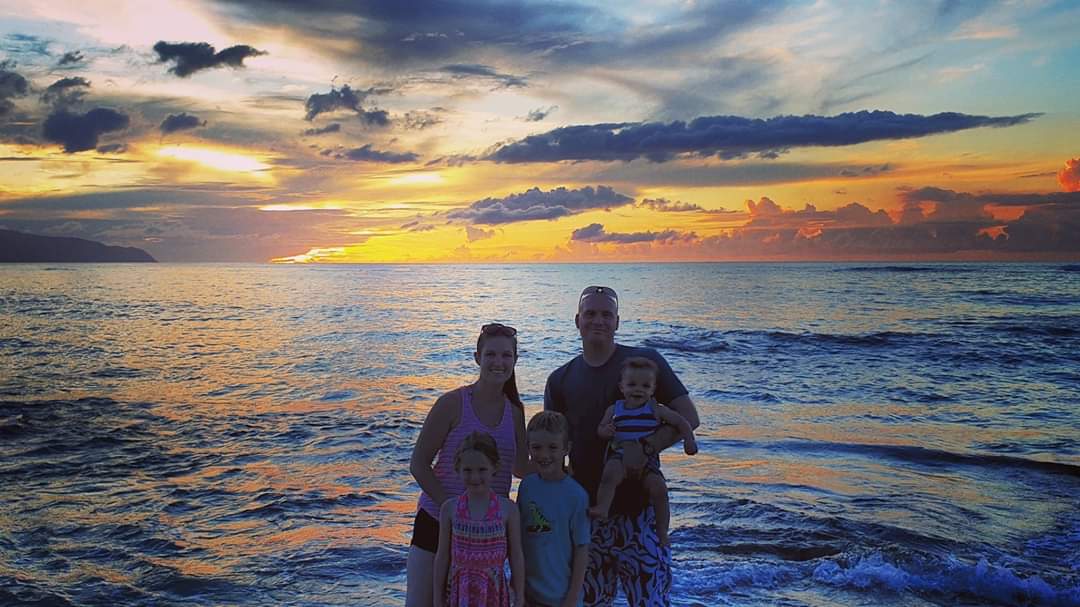 7 / 12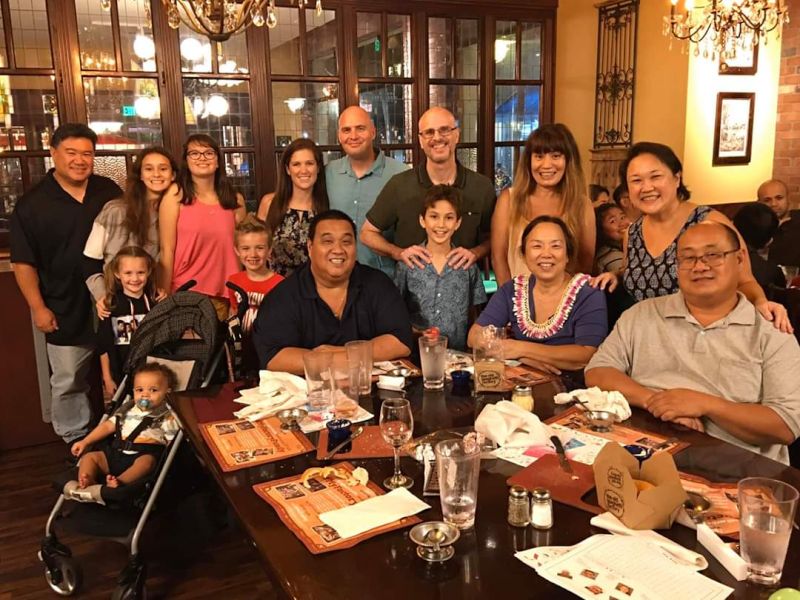 8 / 12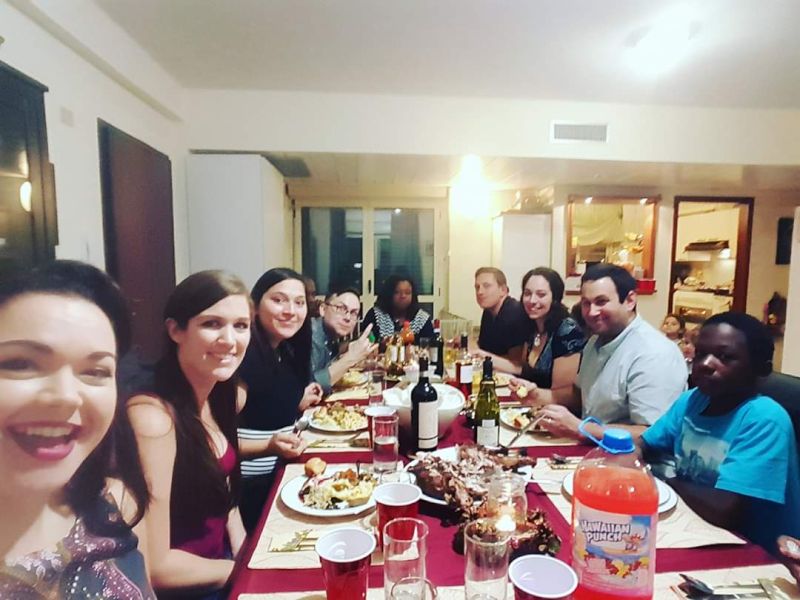 9 / 12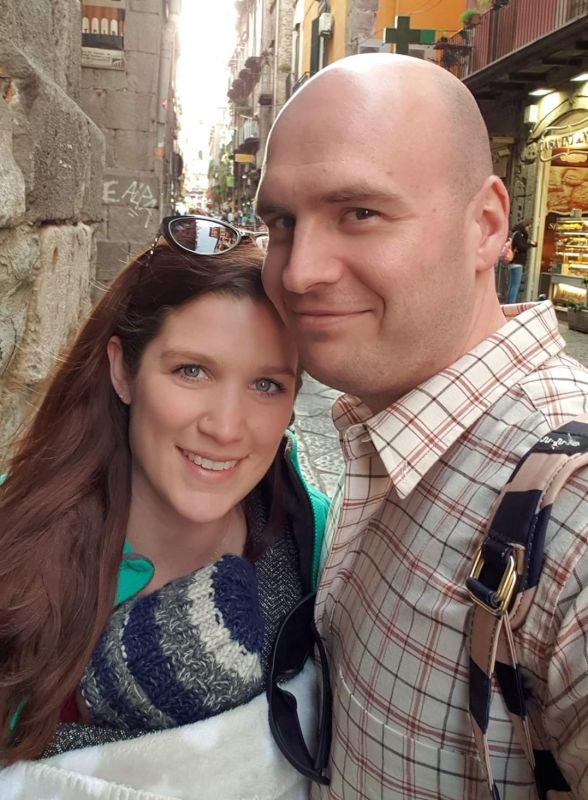 10 / 12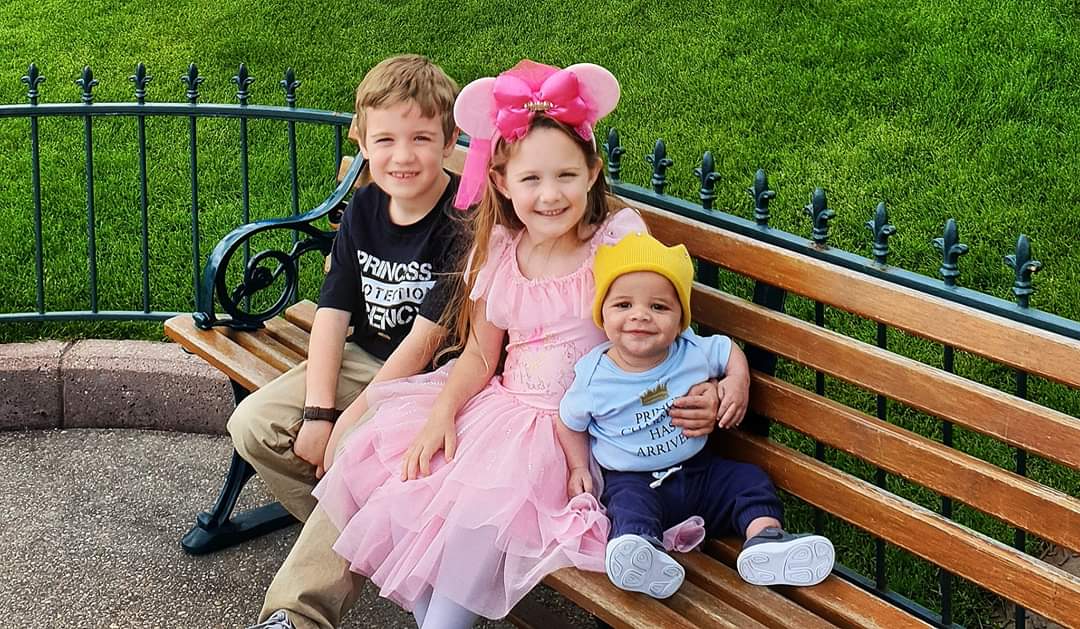 11 / 12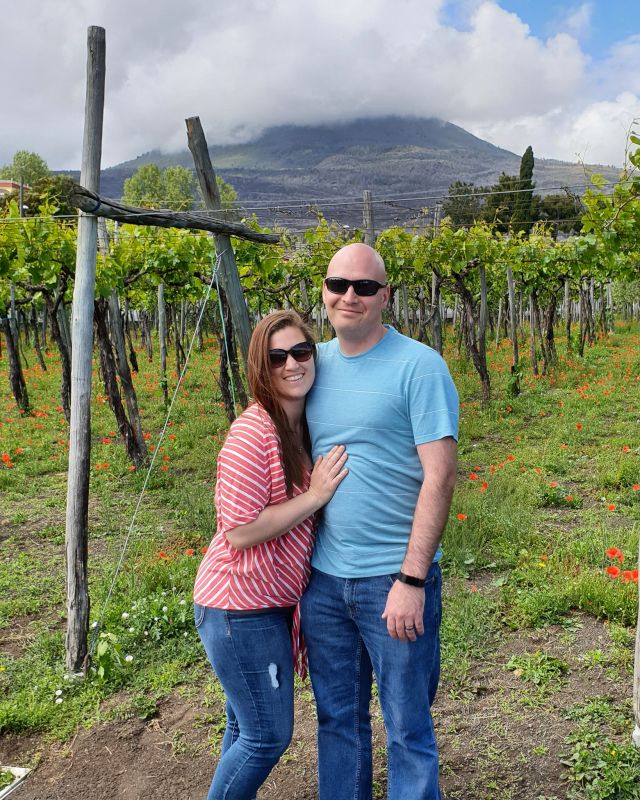 12 / 12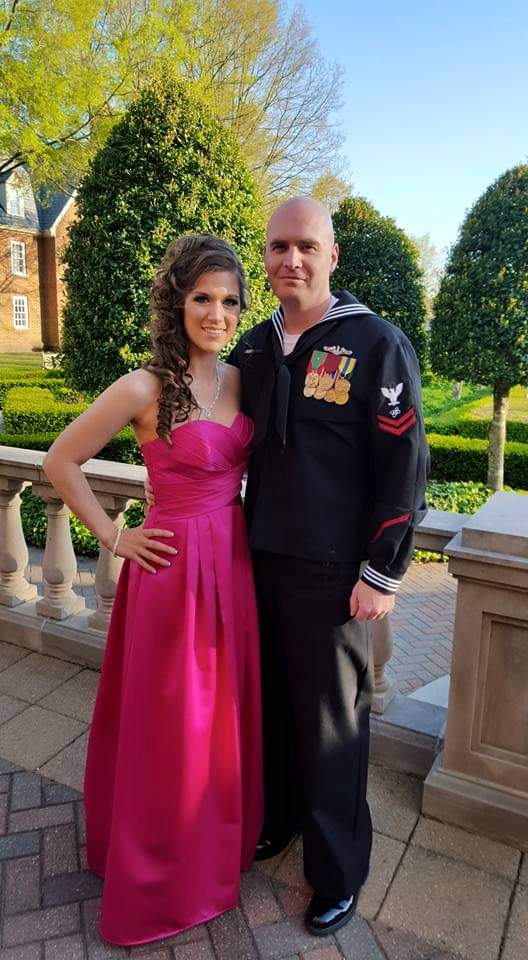 ❮
❯
Our House and Neighborhood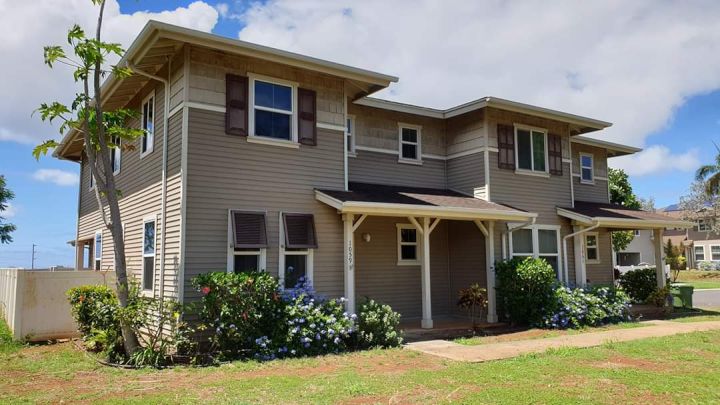 Our family lives in military base housing on the beautiful island of Oahu here in Hawaii!
Our two-level home is very spacious with four bedrooms and a big two-car garage full of bikes, outdoor toys, sports equipment, and everything fun for the beach! Our first floor is a large open concept area that includes a big den that we have turned into the children's very own playroom! We even have a "Harry Potter" closet that houses all our learning and educational crafts and activities. The backyard is fenced-in and complete with a slide and swingset and water table where the kids and their friends love to hang out and play.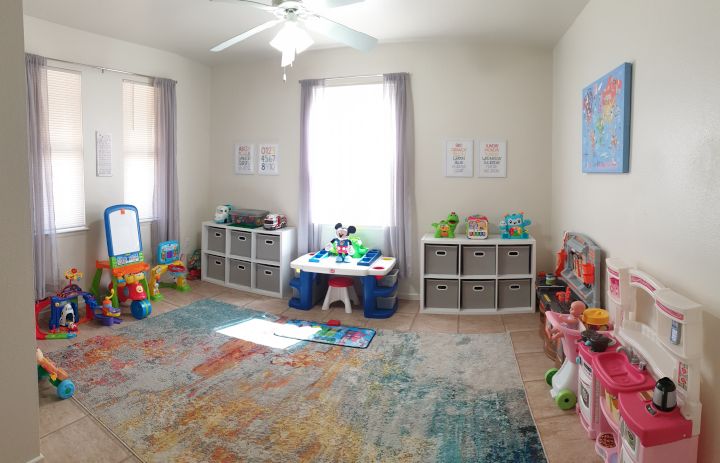 Our community has a park on almost every corner, including right outside our front door, and we have a community pool within walking distance! Shops and grocery stores are right down the street and there are many beaches close by where the water is so clear and shallow and perfect for all ages, especially for babies to crawl around and splash in.
We live in a wonderfully diverse neighborhood full of families with children of all ages. Our community is very family-friendly, fun, and a safe place for our children to grow up in, you can always find neighbors and children enjoying the warm weather outside all year round!
Our Extended Families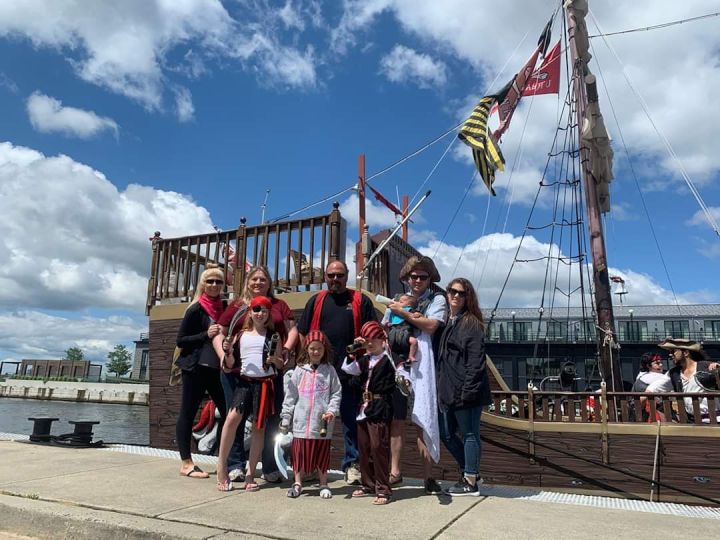 Being a military family, we don't always get to live close by our extended family, but we continue to stay close and connected through video chatting. Our children love to get to see and talk to their cousins, aunt, uncles, and grandparents on the phone. We would love to be able to do this with you and your child too if you were interested! When we do get to live close by, our families make every effort to see each other as often as we can. Our favorite get togethers are our children's birthday parties! Dawn loves to throw a different theme for the children every year while Tim loves to cook all the food on the grill.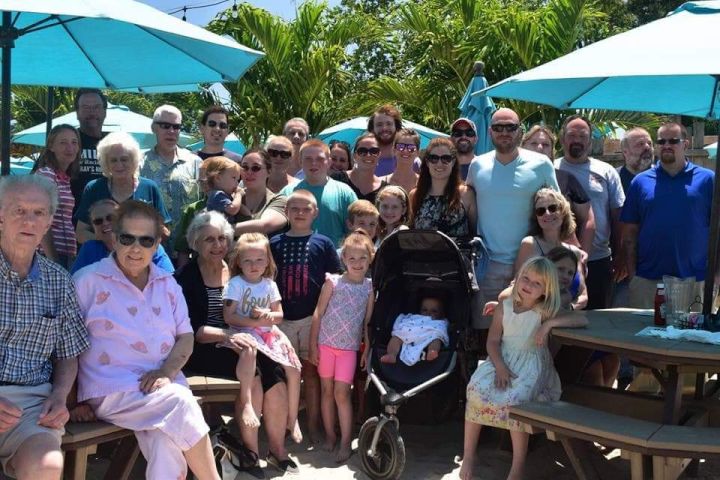 During the holidays when we are away from family, it's a tradition for our military family to hold holiday dinners at one of our homes. Everyone pitches in to help with setup and food. It's the best part about being in the military, you make friends who become your family and who love your children as their own everywhere you go. All our family and friends are thrilled for us to welcome another child into our home and hearts. We are so blessed, as will this child be, to be supported and surrounded by lots of cousins, aunts, uncles, grandparents, and friends who would do anything and everything for us.
From Us to You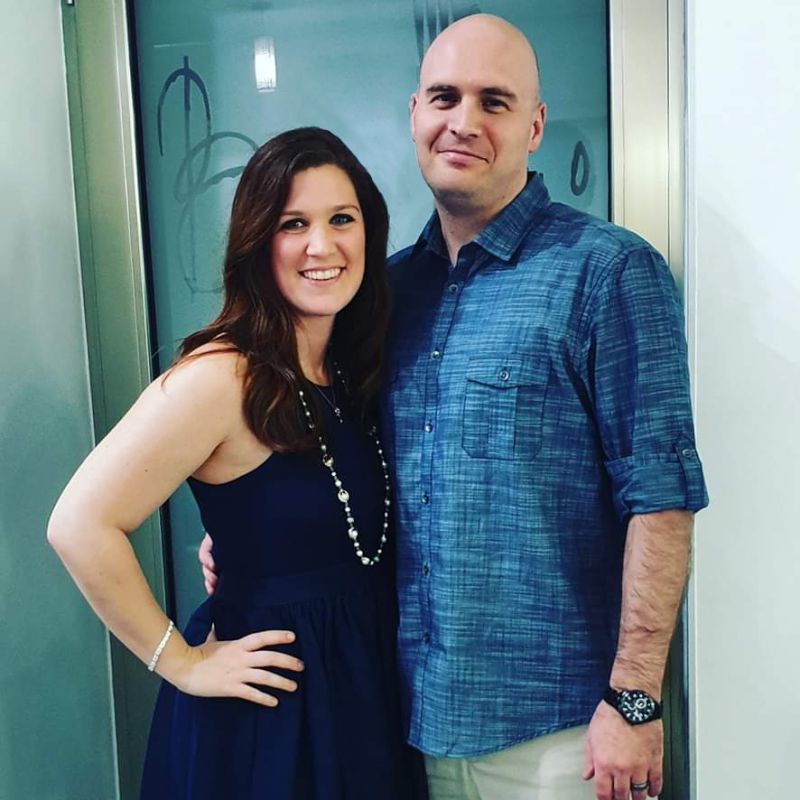 All our aloha and mahalo (love and thank you) for wanting to take the time to get to know us a little bit better. We cannot begin to imagine how difficult this decision is that you are facing, but we admire your courage and strength and love for wanting this child to have the best future possible.
We have been married since March 2011. Our lives have been intertwined since we were little, attending the same schools, living in the same neighborhoods, even playing in the same elementary school band without knowing it. We finally met face to face in high school and dated briefly before losing touch for 7 years. After reconnecting through Facebook, we met back up and we both knew that this was it, we were meant to be together and we weren't going to lose touch again. We got married two and a half months later and continue to grow and love each other more and more every day.
We have both always known we wanted a big family. Adopting has been something Dawn has always felt in her heart she would do whether she had biological children or not. Tim has a half-sister who was placed for adoption as a newborn and after seeing how wonderful adoption is, decided he too would like to be a part of that someday. After having two biological children, we were led to adoption to grow our family and we were blessed with our youngest son and an open adoption relationship with his Birth Mom. It has been an amazing journey and one that we are so thankful and grateful for. We feel in our hearts we are meant to adopt again to complete our family and are so excited for another opportunity to share our hearts and home and all our love with a baby and their Birth Family.
Being in the military we get to have a very familial environment everywhere we live. Our friends are our family no matter where we are. We spend birthdays and holidays together and our children get to be surrounded by people who love them like their own. Tim's job has been such a wonderful experience for us. We have been able to travel and experience many different countries and cultures first hand. We are so lucky to be able to be stationed in cites and countries we wouldn't otherwise have an opportunity to live in. Our children have learned to speak multiple languages and we have made life long friends from all over the world.
We can promise you that your child will be surrounded by an unbelievable amount of love and support. We will be able to give this child opportunities to travel the world and to learn and grow through such incredibly amazing experiences and adventures. Yet, no matter what, we will still always get to be connected to you through pictures, letters, emails, phone calls, and even video chats if you desired. Our children love getting to see and talk to our family that way.
This child will always know who you are and know about the incredibly tough, admirable, and selfless decision you made if you chose us. We will always be open and honest with them. We will instill morals such as honesty, integrity, and respect and they will be given the best education possible. We will love this child unconditionally, forever. We can promise that you will always be a significant part of our family and this child's life.
Thank you again for considering our family, we hope to one day be your family as well.
Love and respect,
Tim & Dawn
Favorites
Actress
Elizabeth Moss
Julia Roberts
Candy Bar
100 Grand
Babe Ruth
Childhood Memory
Disney World
Ice Skating
Childhood Toy
Transformers
Barbie Jeep
Children's Book
Goosebumps
Brown Bear Brown Bear What Do You See
Classic Movie
Pulp Fiction
Grease
Disney Movie
Toy Story
Beauty and the Beast
Dream Car
Tesla
Lamborghini
Family Activity
Traveling
Going to the Beach
Flower / Plant
Bird of Paradise
Stargazer Lily
Form of Exercise
Cardio
Cardio
Hobby
Basketball
Running a 5k
Holiday
Thanksgiving
Christmas
Holiday Song
You're A Mean One, Mr. Grinch
White Christmas
Holiday Tradition
Decorating the Tree
Putting up the Christmas decorations the day after Thanksgiving.
Ice Cream
Pistachio
Strawberry
Junk Food
Chips and Queso
Oatmeal Cream Pies
Leisure Activity
Beach
Swimming
Memory with a Child
Daddy Daughter Dance
Disneyland Paris
Memory with Spouse
OBX
My surprise birthday firework show in Italy
Movie
Pulp Fiction
Pretty Woman
Movie Munchie
Nachos
Popcorn with Old Bay
Movie Quote
Keep the change, you filthy animal
I want all of you, forever, you and me, every day.
Musical Group
Led Zeppelin
Pentatonix
Nursery Rhyme
Twinkle Twinkle Little Star
Olympic Event
Boxing
Figure Skating
Quality about my Spouse
Her Compassion
His Loyalty
Quote
Whether you think you can or you can't, you're right.
Laughter is timeless, imagination has no age, and dreams are forever.
Sandwich
Philly Cheesesteak
Day After Thanksgiving Day Sandwich
Song
Perfect by Ed Sheeran
Sport to Watch
Football
Hockey
Sports Star
Brett Favre
Emmitt Smith
Sports Team
Washington Capitals
Dallas Cowboys/Washington Capitals
Subject in School
Math
Math
Thing to Cook
Steak
Cajun Chicken Alfredo
Time of Day
Evening
Afternoon
Tradition
Sunday Morning Breakfasts
TV Show
Fresh Prince of Bel-Air
TV Show Character
Will Smith
Type of Music
Classic Rock
Country and Pop
Vacation Spot
Croatia
Barcelona
Video Game
Call of Duty
Pacman