1-800-ADOPTION
Thank you for viewing our profile
If you would like to learn more about us, please call 1-800-ADOPTION (2367846), fill out the form at the bottom of our on-line profile page, or email us at bp_information@americanadoptions.com.
To revisit our on-line profile page and view our profile video at American Adoptions, simply use your mobile phone to scan the QR code on the right. We are looking forward to hearing from you!
Phil & Jordan
Hello! We are so excited you are considering adoption and are looking at our profile page. We are a fun family of three with so much love, laughter and joy to share. We can't wait to add another child to our family and have been praying for you and this child for some time. We hope that you consider us and the incredible life we plan to give a child every single day.
About Us
Job
CEO/President of an IT Consulting Firm
Group Director, Shopper Strategy & Insights
Education
Bachelor's Degree in Computer Science
Bachelor's Degree in Business, Economics, Leadership
Relationship
Legally Married
Adoption in Our Lives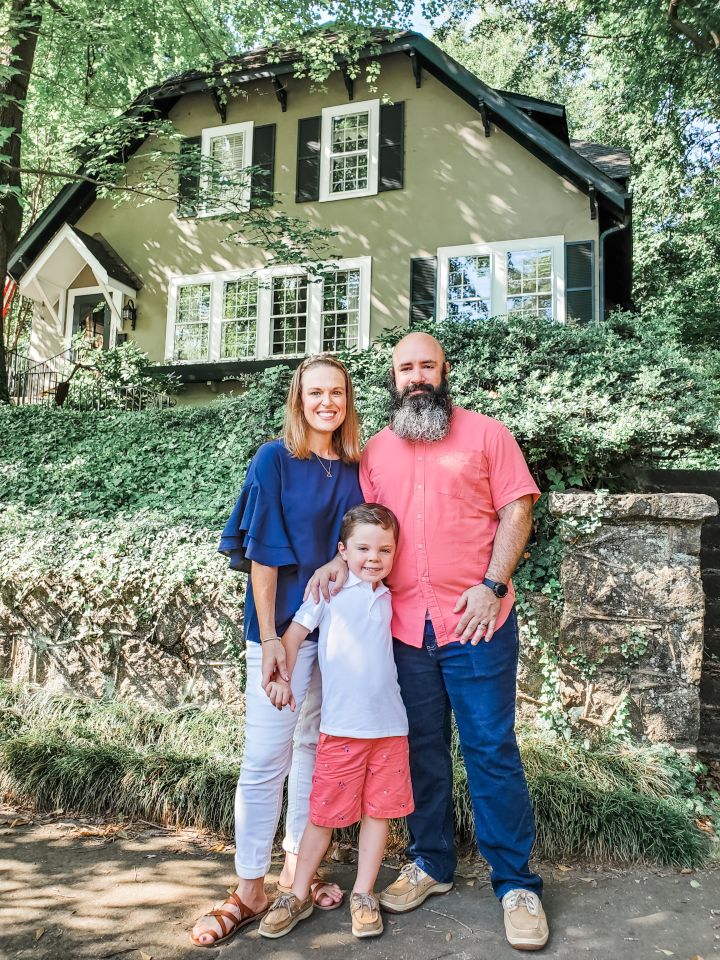 Adoption has already touched our lives in the most wonderful way through the adoption or our son, Jackson. We believe in raising our children to understand and know their adoption stories; of course, this happens in age appropriate ways. Since birth, we've read many books with various adoption themes to our son to normalize adoption and the message that love makes a family. This includes books about animals mothering other animals outside of their breed (e.g. a bear mothering a bird), books about the wonderful "Tummy Mummy" who gave us the gift of becoming parents, books about loving and praying for a child before they are even born, and about God's perfect plan and family.
We know many adoptive families through our church, and we have seven adopted children on our street of just 25 houses, which also helps normalize building a family through adoption.
Additionally, we have an open adoption with our son's birth mother and hope to have some level of an open adoption with our next child's birth parents as well. We have seen that by sharing our lives on social media, writing letters, and through an in-person visit, our son understands that all adoption choices were made out of love. And that those choices allowed us to create the family and love we have for each other today. We plan to share these same themes and messages with our next child, in age appropriate ways, continually reinforcing how much he or she is loved and wanted.
Our Adventures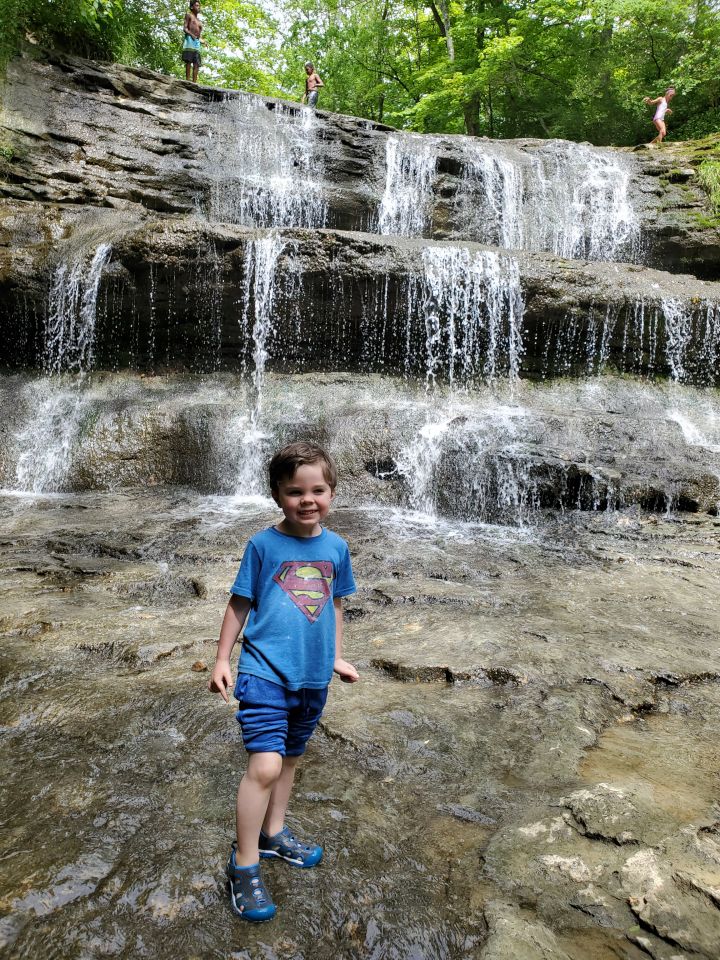 We love to be active and explore around us; each week we try to have at least one "choose your own adventure" where we take turns picking the activity. It could be hiking, going to the waterpark, playing board games, making s'mores, riding bikes, or even staying in to watch a movie.
We're extremely lucky to have 12 miles of wooded trails in the back of our neighborhood where we hike multiple times a week. We love to be in nature, learn new things and see animals. On one of our morning hikes this week, we saw a mother deer and her fawn, discovered wild blackberry bushes deep in the forest, splashed around in the creek, and found new plants we'd never seen before.
We tend to take at least one cruise each year to a new place. We are not the type of family to lay on the beach all day (in addition to it not being exciting for us, we all sunburn easily!), so we spend in-port days exploring the local culture, checking out museums or historical places, and trying the local foods. Our favorite experience was a personal tour around St. Kitts with a member of the national cycling team. He took us to all of his favorite spots on the island, away from the typical tourist destinations and we were able to meet local fisherman and farmers, watch sugar being harvested, discover the most beautiful "local" sights, and have a homemade meal.
What It Means to Be Parents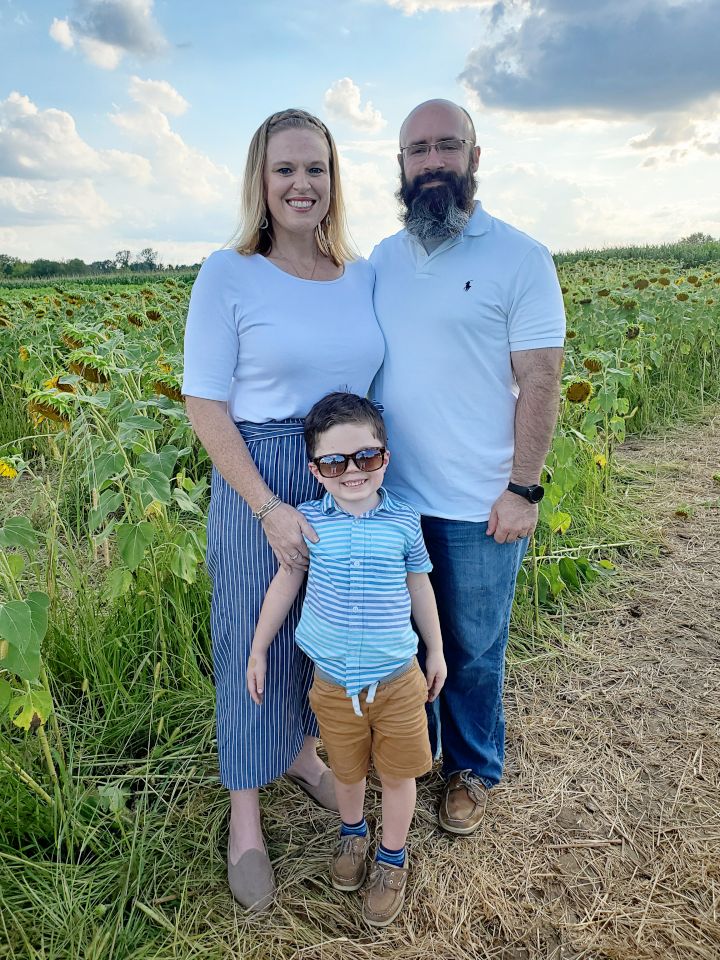 We first became parents in 2015 when we adopted our son, Jackson, at birth. We knew from the time we were married that we wanted to have a family together to share our life and love with; parenting is the most difficult job we've ever had, but also the most rewarding... being a parent has truly been one of the biggest blessings and greatest joys of our lives!
We have taken the role of being parents very seriously as we believe that we have a duty as Christians to be a good steward of the children that God puts in our care. Among other things, this means that we have a responsibility to care for their emotional well-being, provide for their physical needs, and tend to their spiritual growth and education. While that is a lot of responsibility, we also believe in fulfilling those responsibilities with love, laughter and good times. We were both blessed with wonderful parents and families and try to role model that every day.
It has been a true honor and such a fun ride to raise Jackson into the little man he is becoming, and we can't wait to add another child to complete our family and share in the love.
Photos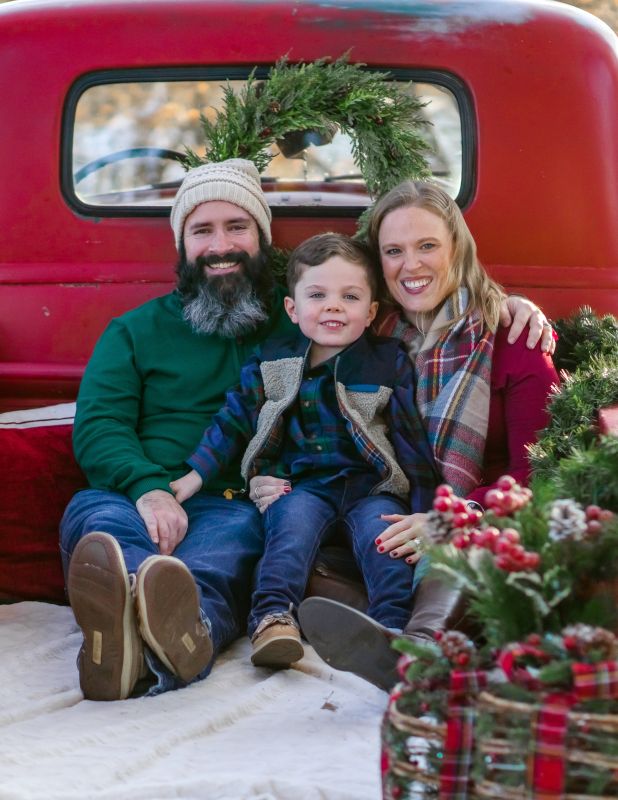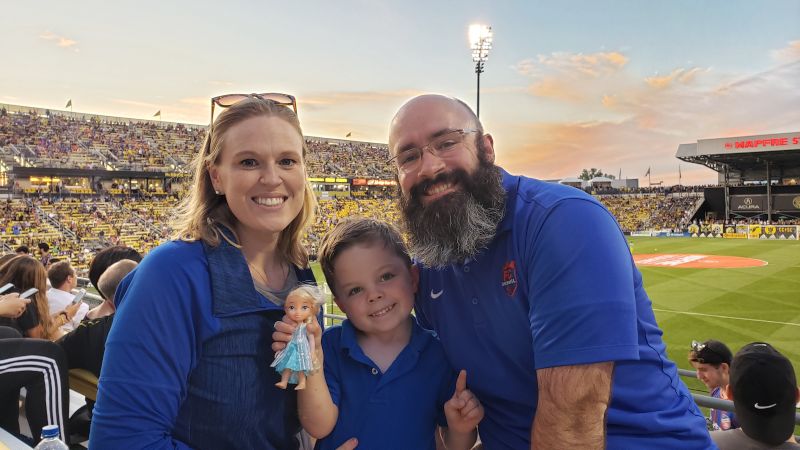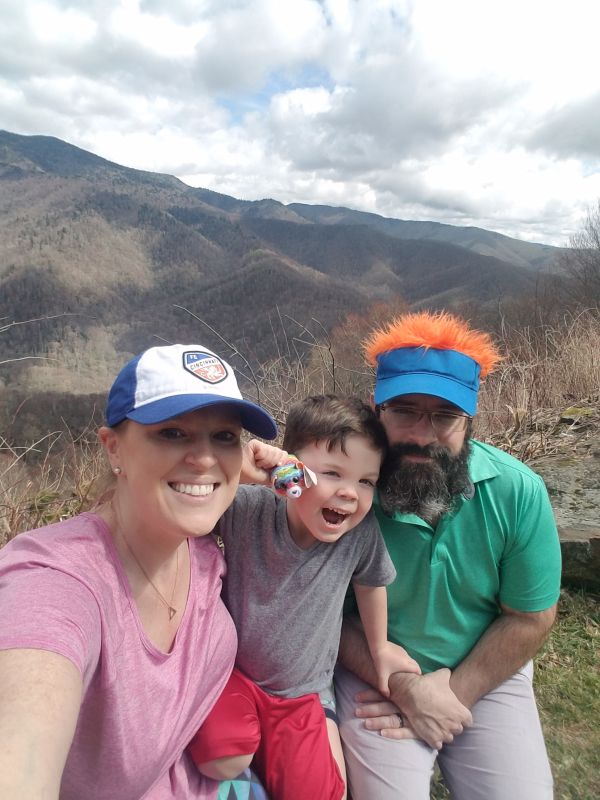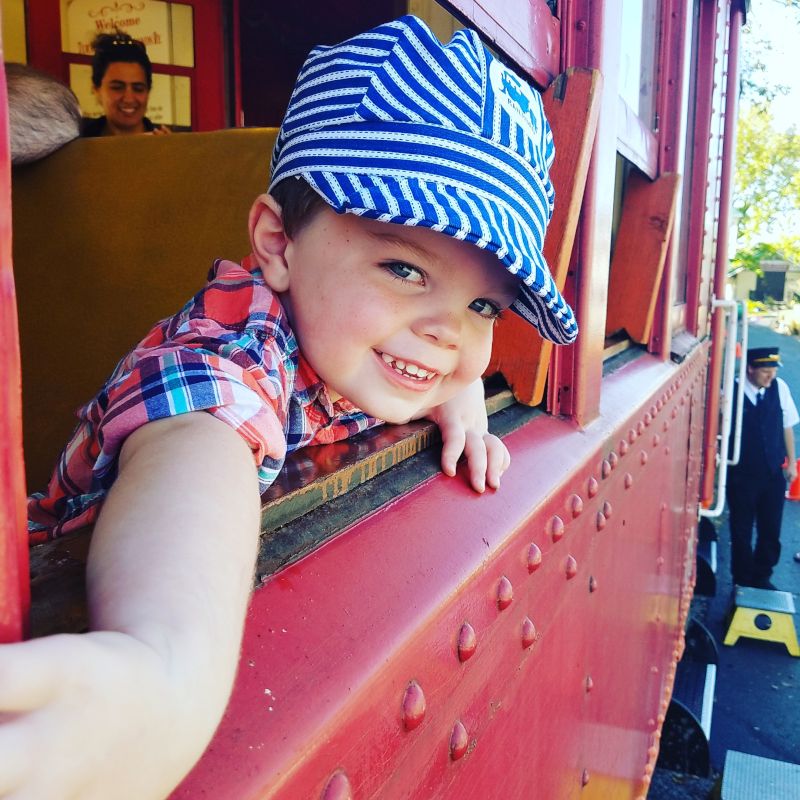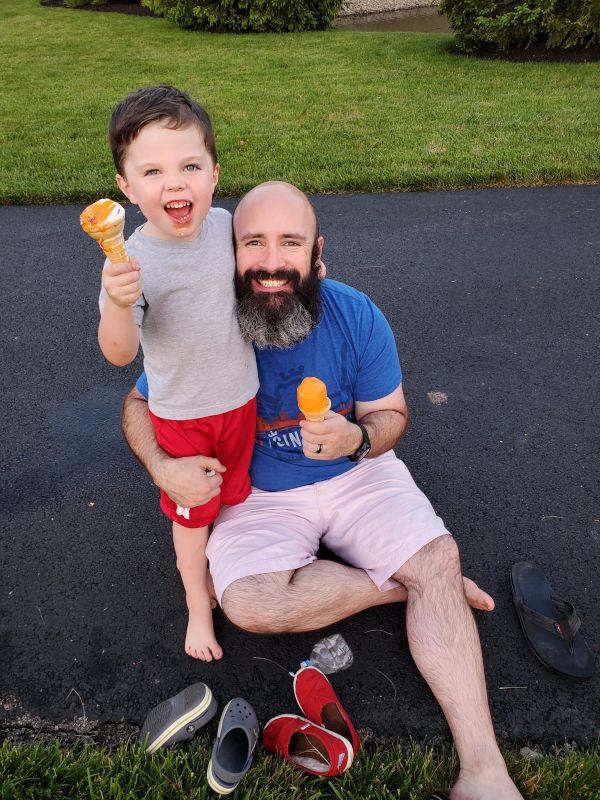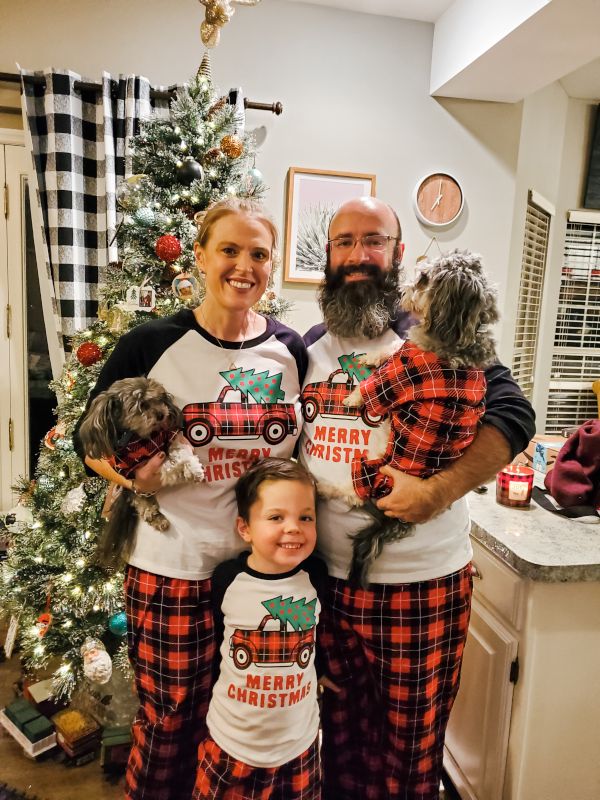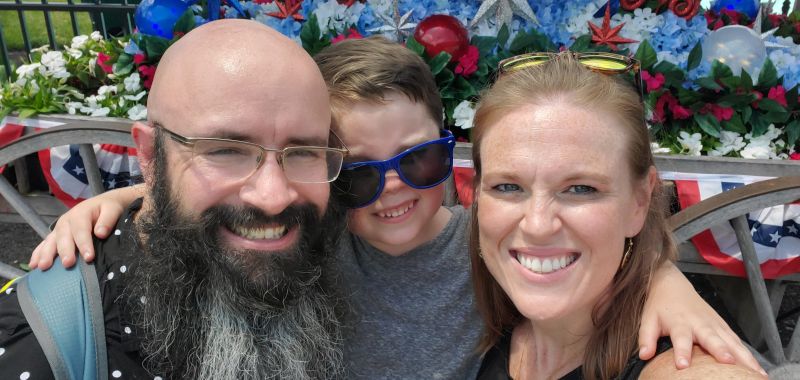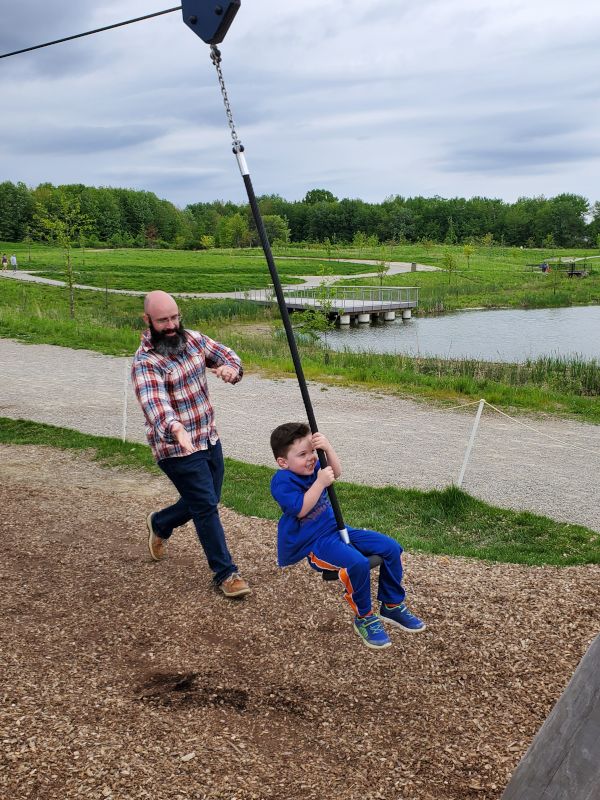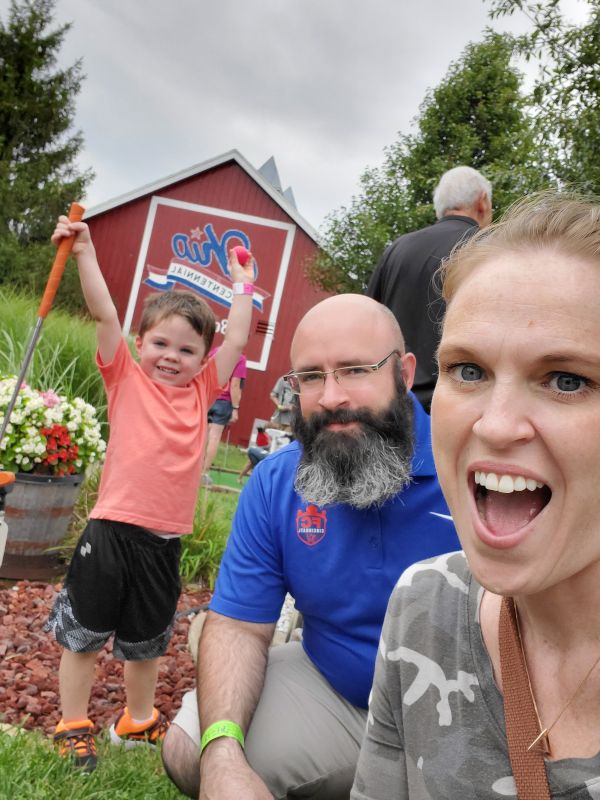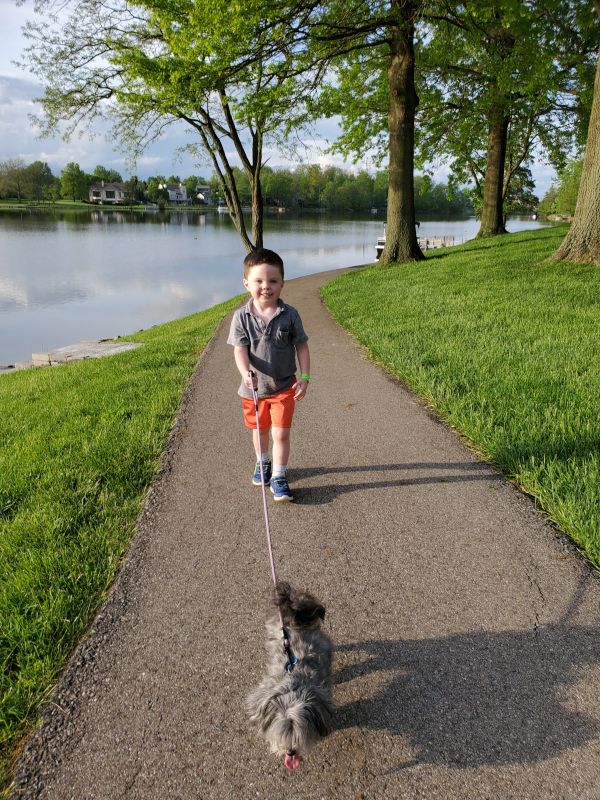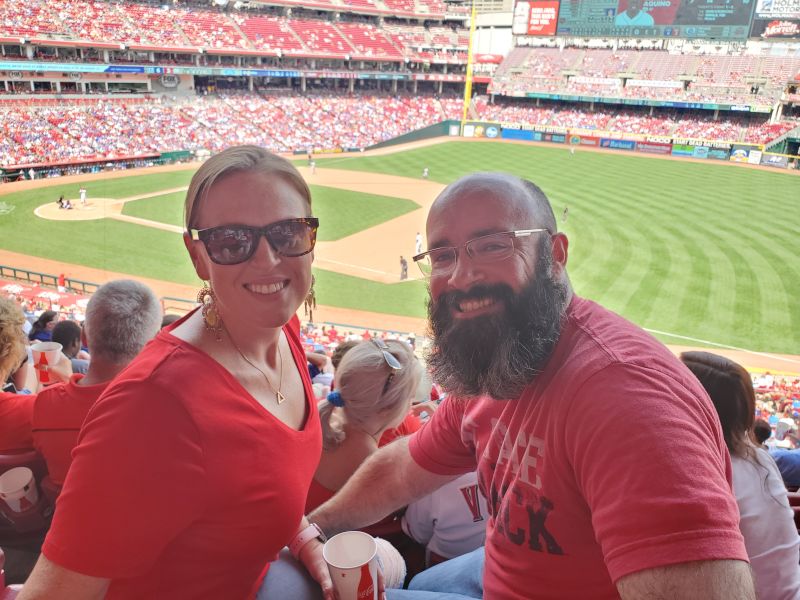 ×
1 / 12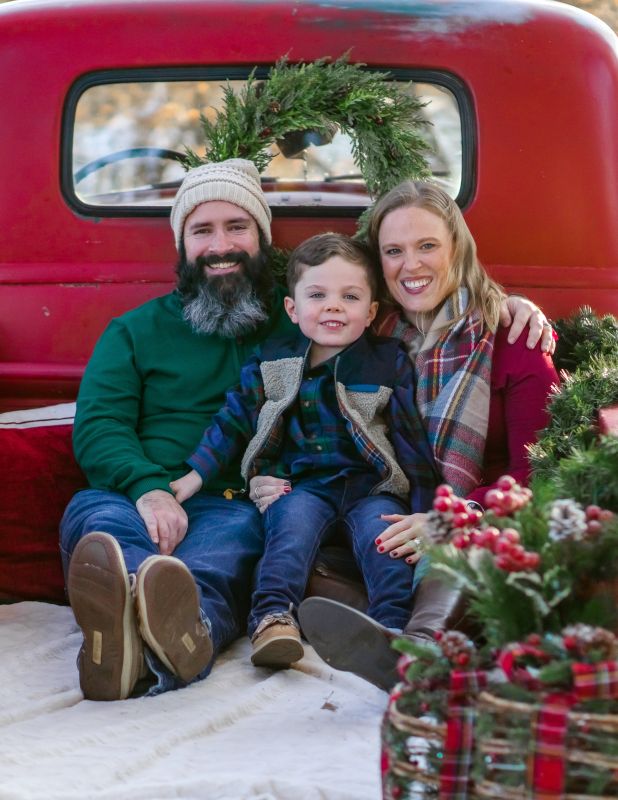 2 / 12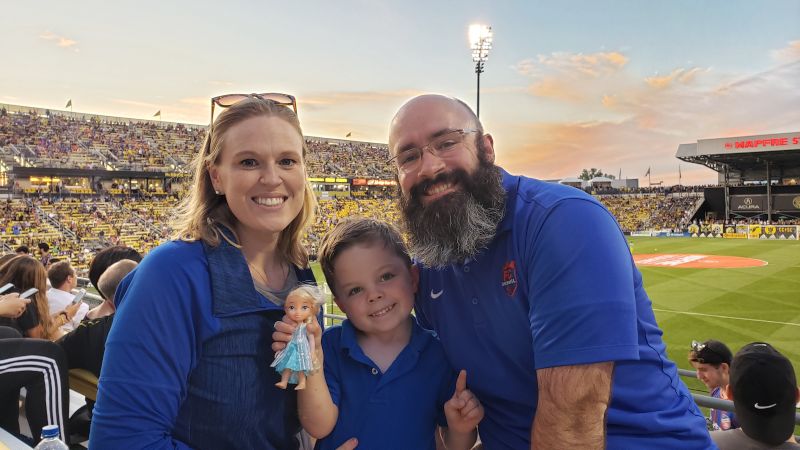 3 / 12
4 / 12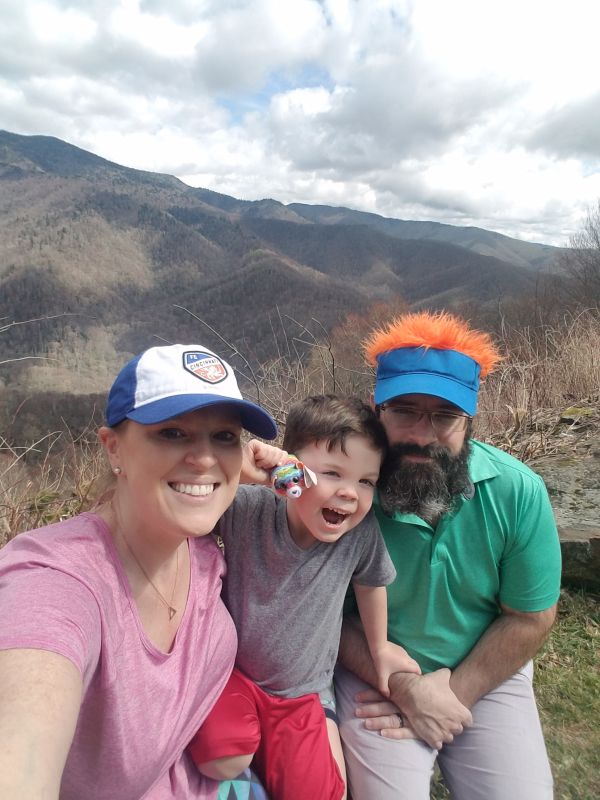 5 / 12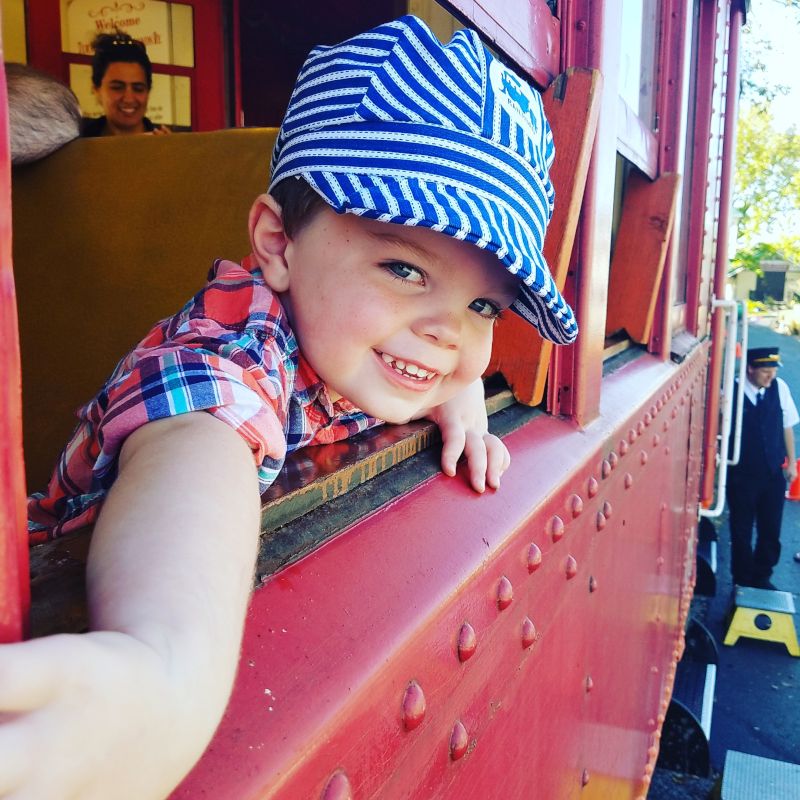 6 / 12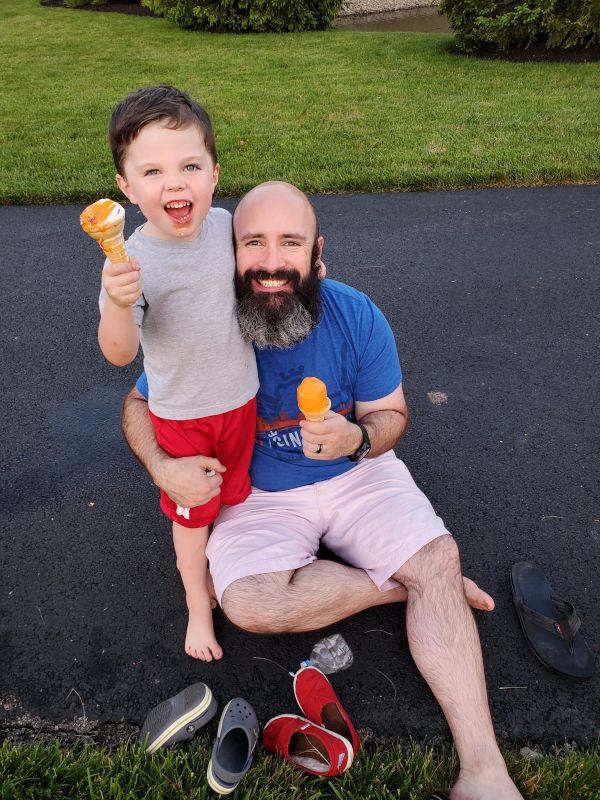 7 / 12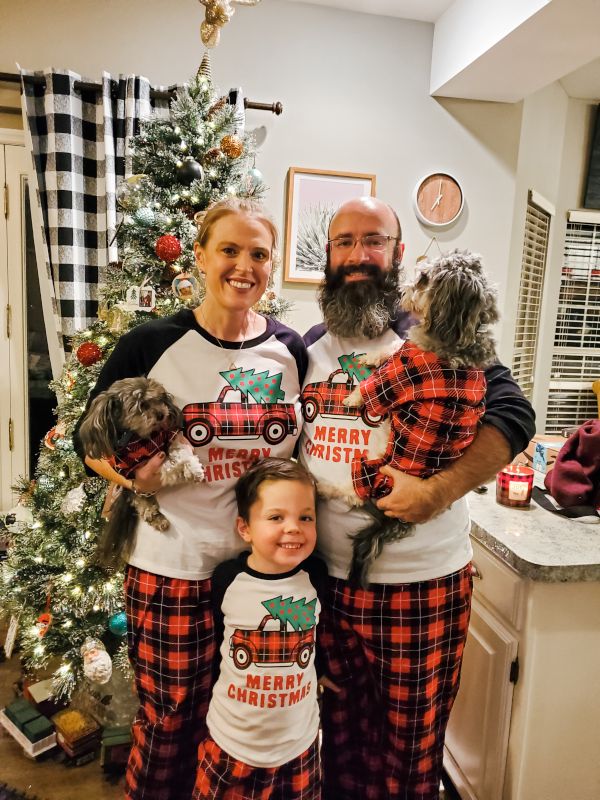 8 / 12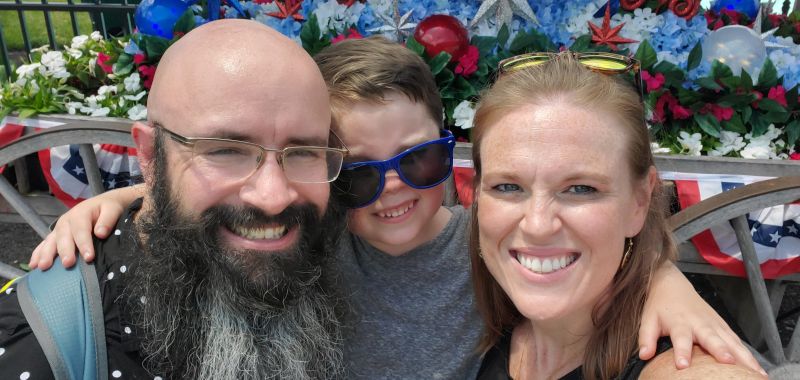 9 / 12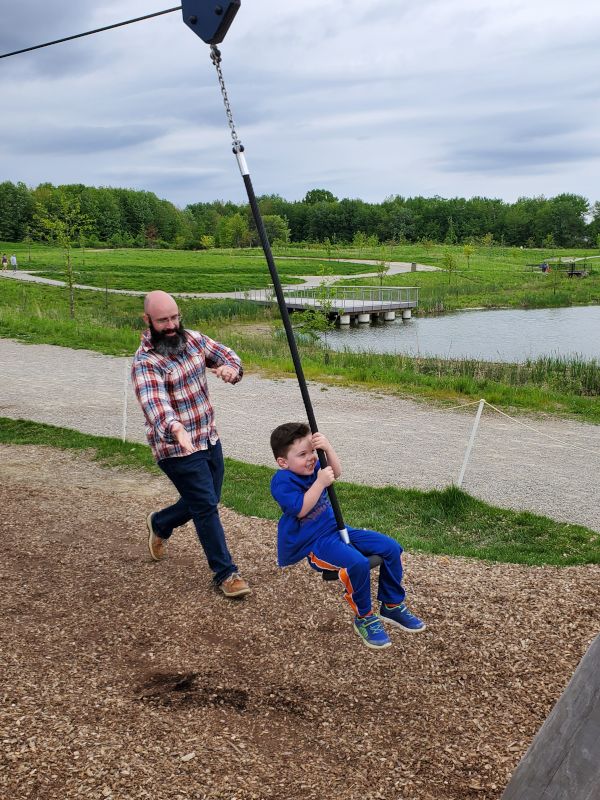 10 / 12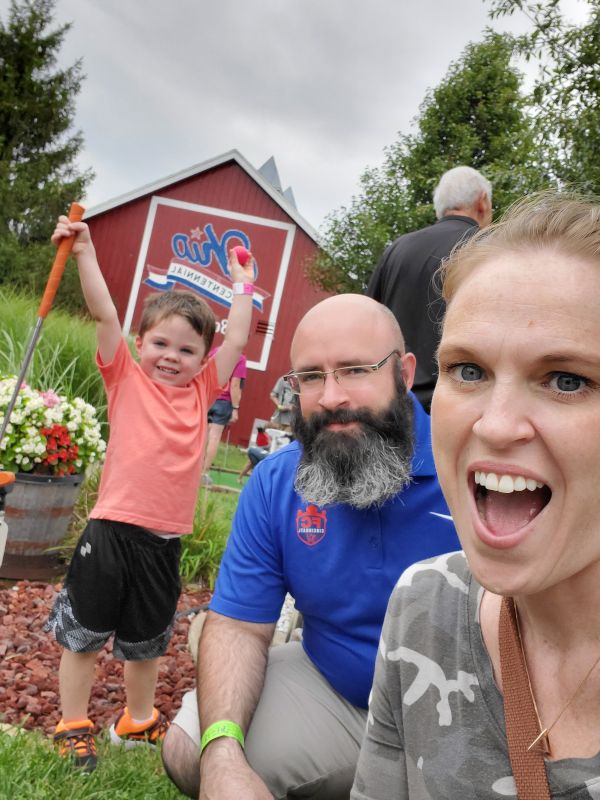 11 / 12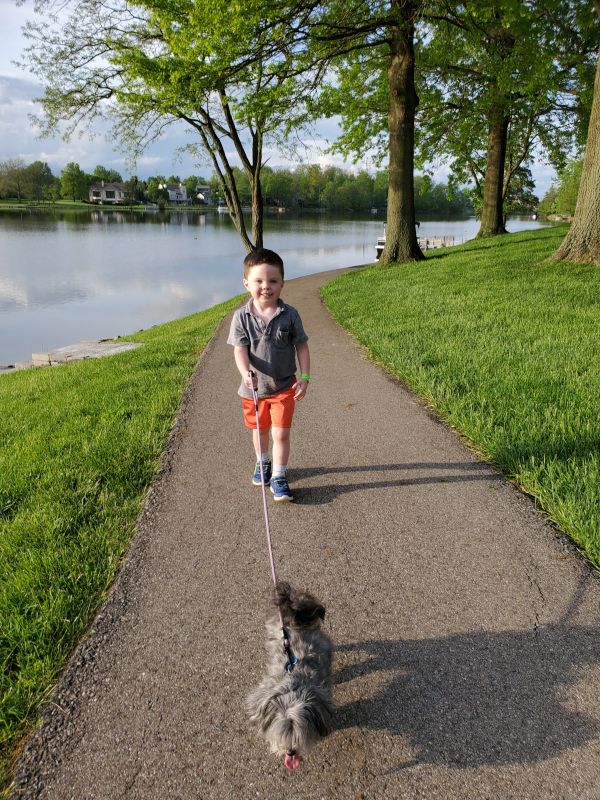 12 / 12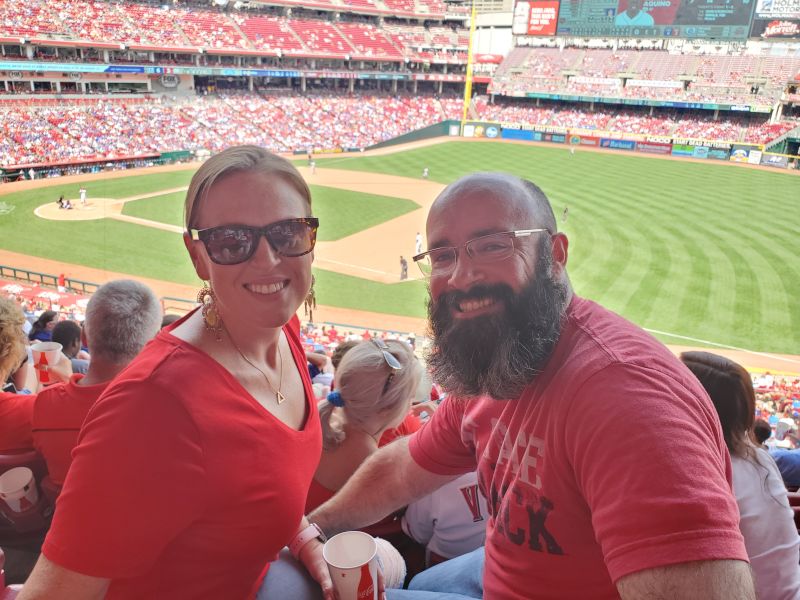 ❮
❯
Our House and Neighborhood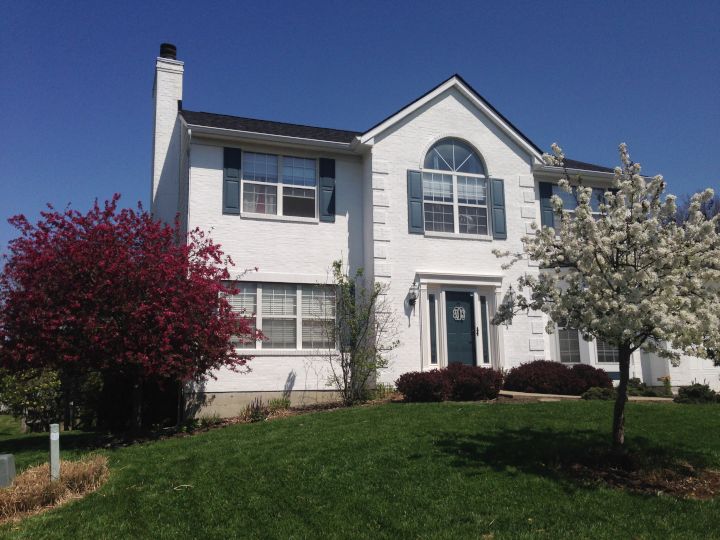 We live in a beautiful community in a suburb of Ohio. Our community surrounds an 80-acre lake with a two-mile walking/biking path and another 12 miles of hiking and wooded trail paths which we regularly explore. Our neighborhood backs up to a huge park with soccer fields, softball fields, several playgrounds, a stocked fishing lake, a splashpad, a skate park, a ninja warrior course and more. Inside the neighborhood, we have an equestrian center and a clubhouse with tennis courts and a pool.
We live on a cul-de-sac street full of young parents with children. On nice days, the street is full of children biking, playing soccer in front yards, jumping on trampolines, etc. This child would have plenty of friends on the street to grow and play with! Two neighbors are also waiting to adopt infants at the same time we are, so we will have some new babies on the street!
Our county is considered "Ohio's largest playground" because of all the activities available. We are less than a mile from access to a scenic biking/walking trail that runs 68 miles along the river. Two miles north is the largest amusement and waterpark in the Midwest. The city zoo is very close and is one of the top zoos in America!
We fell in love with this house and location when we started planning for a family and know that it has been the perfect place to raise Jackson. Any child would love living here!
Our Extended Families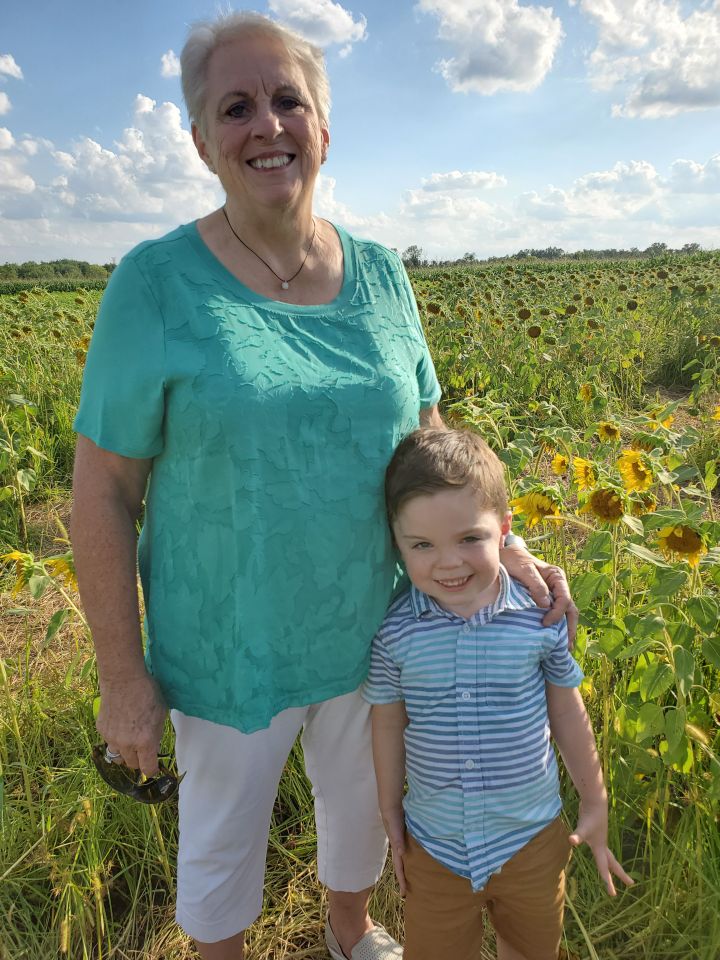 Jordan's mom lives about ten minutes away, which makes it very easy to see her on a weekly basis. Several times a week, she will join us for a meal and as a fourth player in whatever current board or card game is on deck for our family game nights. It is wonderful to have family so close!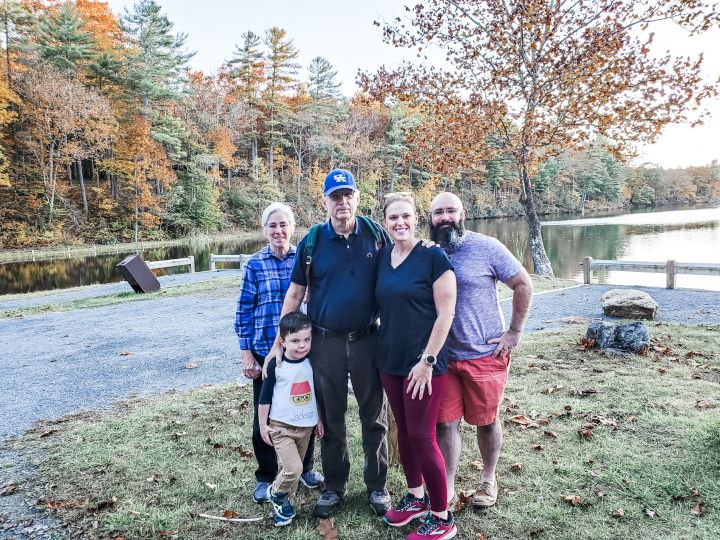 Phil's parents live in the mountains of Virginia and we regularly make trips to visit them as it is such a beautiful place to hike, explore and take mini-vacations. As they are both retired, they also come visit us 5-6x/year so they can join in on our daily lives and watch Jackson in his various activities.
We also have brothers and sisters in North Carolina, Virginia, Ohio and Florida. Despite the distance, we are close with them and Jackson loves any chance to see any of his cousins (7 boys and 1 girl). He is particularly close with the four boys who live in Virginia as they come stay with us for a few weeks a couple times a year where they enjoy quality time together playing, exploring and adventuring.
From Us to You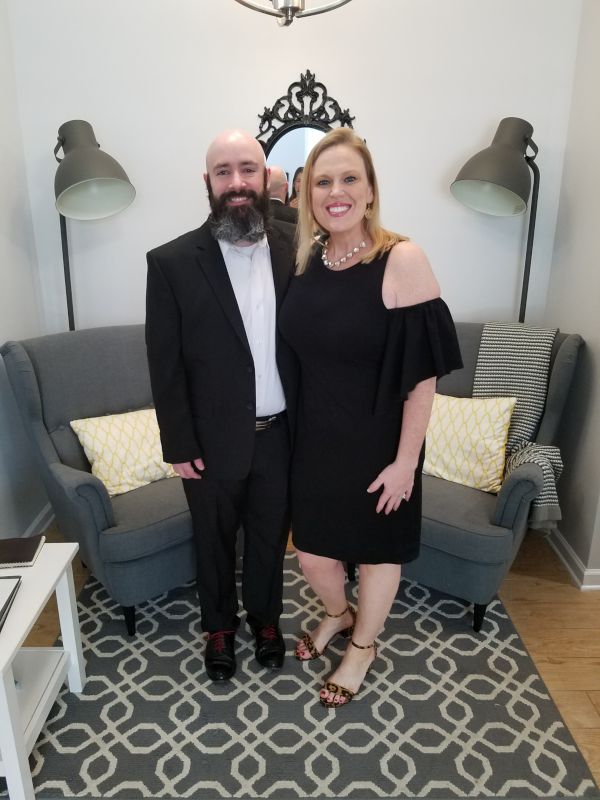 Hello! At this point in time, we are strangers to you. Just as we are wondering what you are like, you must be wondering the same about us. First, we want to thank you so much for considering us to care for your child. We cannot imagine what you are experiencing right now but think of and pray for you daily. We hope you find peace and comfort during this time. Also, thank you for considering adoption as you determine what is best for your child.
We should probably introduce ourselves a little further. We are Phil and Jordan. We first met on an online dating site in 2008 and met in person a few weeks later. Since the day we met, we've pretty much been inseparable. We have been happily married for ten years, parenting our son Jackson (who came to our family by newborn adoption) for the last five years, and want more than anything to welcome another child into our loving, stable, and fun family. We both have full-time jobs that allow us to support a child financially as well. Though both of us work, we make sure to have the right work-life balance so that we still have time for each other and family; each of us work from home 3 - 5 days a week, which allows us a ton of flexibility to join school activities, field trips, attend sports events, etc.
Your child will not only have the unconditional love and support of our current family of three, he or she will have love and support from all of our friends and family. Everyone is extremely excited about welcoming him or her, but no one more than Jackson (our five year old) who has been asking for a sibling for the last two years. He has picked out books about being a good big brother, asked his friends what it is like to be a brother and likes to give bottles to any baby he can! This child will also come into a family with eight first cousins who are ready to add another in the mix.
When planning our first adoption, we moved to the suburbs to a neighborhood with many young children, a fantastic school district, and a church with a huge kid's ministry. It has been the perfect place to raise a child; there's no shortage of activities or kids to play with in the neighborhood or in the surrounding community.
We know that you must love your child so incredibly much to considering giving us a precious gift that we may not otherwise be able to have. We cannot wait to share your child's adoption story with them. We want to tell him or her how excited and nervous we were to meet you and how much we hoped you would choose us and give us the honor of becoming parents again. We want this child to know where he or she came from and for them to be proud of who they are. We want to share with them that though they grew in your belly, they also grew in our hearts. Your child will always know what a difficult decision this is for you and how much you love them.
We want you to be comfortable with us and know that your child will always be cherished. Our greatest responsibility, joy, and promise to you will be to ensure your child grows into a successful, strong and confident adult. We will be as open as you would like to be and will send you regular updates about your child - memories, birthdays, and accomplishments through letters, texts and pictures. We look forward to seeing how our relationship with you might grow or develop.
Thank you for taking the time to read our letter and profile. We are extremely humbled and grateful that you are considering us. We are sure this decision is extremely overwhelming. Please know that we continue to pray for you and your baby and that we will provide your child with everything he or she needs to be happy, healthy, loved and accepted. Your child will be loved with all of our hearts, unconditionally.
Phil & Jordan
Favorites
Actor
Adam Baldwin
Will Ferrell
Actress
Scarlett Johansson
Catherine O'hara
Author
Robert Kiyosaki
Cassandra Clare
Book
The Bible
City of Bones
Cartoon
Transformers
Family Guy
Childhood Memory
Camping trips with my family
Spending time with my grandmom, she was absolutely hilarious
Childhood Toy
Transformers
She-Ra
Children's Book
The Giving Tree
Clifford the Big Red Dog
City
Raleigh, North Carolina
Savannah, GA
Classic Movie
Bridge on the River Kwai
Wizard of Oz
Day of Week
Saturday
Saturday
Dessert
Creme Brulee
Pecan Pie
Disney Movie
Zootopia
Homeward Bound
Dream Job
Linguist
Playing with puppies all day
Dream Vacation
Anywhere with my family
New Zealand
Family Activity
Going to soccer matches
Playing board or card games!!
Flower / Plant
Honeysuckle
Hydrangea
Form of Exercise
Lifting Weights
High Intensity Interval Training
Fruit
Any as long as it's fresh
Fresh pineapple
Game
Monopoly or Cashflow
Catchphrase
Hobby
Hanging out with Jordan and Jackson
Home Improvement projects
Holiday
Christmas
Christmas
Holiday Song
Ukranian Bell Carol / Carol of the Bells
O Holy Night
Holiday Tradition
When My Dad Reads 'Twas the Night Before Christmas' to Everyone
Thanksgiving with extended family at a resort in the mountains
Ice Cream
Watermelon
Peanut Butter Chocolate
Leisure Activity
TV
Reading
Magazine
Forbes
Real Simple
Memory with a Child
Taking my son to see the eclipse a few years ago - we stood in complete darkness for several minutes!
"Choose your own adventure" days with our son
Memory with Spouse
Traveling Across Europe Together
Phil messed up his wedding vows and made everyone laugh
Movie
Gladiator
Best in Show
Movie Munchie
popcorn
Peanut M&Ms
Movie Quote
"You may take our lives, but you'll never take our freedom."
"What is this? A center for ants?" - Derek Zoolander
Movie Type
Action / Sci-Fi
Comedy
Musical Group
Red Hot Chili Peppers
Dave Matthews Band and Crowder
Nursery Rhyme
Itsy Bitsy Spider
Twinkle Twinkle Little Star
Olympic Event
Bobsled
Gymnastics
Personal Hero
My parents
My parents
Quality about my Spouse
She takes such good care of our family
His Morals
Quote
"The only thing necessary for evil to triumph is for good men to do nothing." Sir Edmund Burke
"A person's most useful asset is not the head full of knowledge, but a heart full of love, an ear ready to listen, and a hand willing to help."
Restaurant
The local sushi place
El Picante (our local Mexican joint)
Sandwich
Open face Reuben
Reuben
Scripture
Matthew 6:19-21
Philippians 4:6-7
Shopping Store
Amazon
Target
Song
"Boys of Summer" - The Ataris
"Taking On the World Today" - O.A.R.
Sport to Play
Soccer
Softball
Sport to Watch
Soccer
Soccer
Sports Star
Emmanuel Ledesma
Christian Pulisic
Sports Team
FC Cincinnati
FC Cincinnati
Subject in School
Arabic
Photography and Economics
Superhero
Optimus Prime
Captain Marvel
Thing to Cook
Burgers on the grill
Philly Cheesesteak Casserole
Time of Day
Evening
Crisp Mornings
Tradition
Family time at Thanksgiving
Making a birthday cake for Jesus on Christmas
TV Show
Chuck
Schitt's Creek
TV Show Character
Chuck Bartowski
David Rose
Type of Music
Classic Rock
Jam Rock
Vacation Spot
Anywhere warm and sunny!
Mountains