1-800-ADOPTION
Thank you for viewing our profile
If you would like to learn more about us, please call 1-800-ADOPTION (2367846), fill out the form at the bottom of our on-line profile page, or email us at bp_information@americanadoptions.com.
To revisit our on-line profile page and view our profile video at American Adoptions, simply use your mobile phone to scan the QR code on the right. We are looking forward to hearing from you!
Tim & Wendy
We have each known we wanted a family for a long time. When we met later in life, we realized that adoption would be the best choice for us and it means a lot that you would consider us. We're incredibly grateful and looking forward to the journey of parenthood.
About Us
Job
Company President
Human Resources Learning Manager
Education
Bachelor's Degree in English
Master's Degree in Education
Relationship
Legally Married
What It Means to Become Parents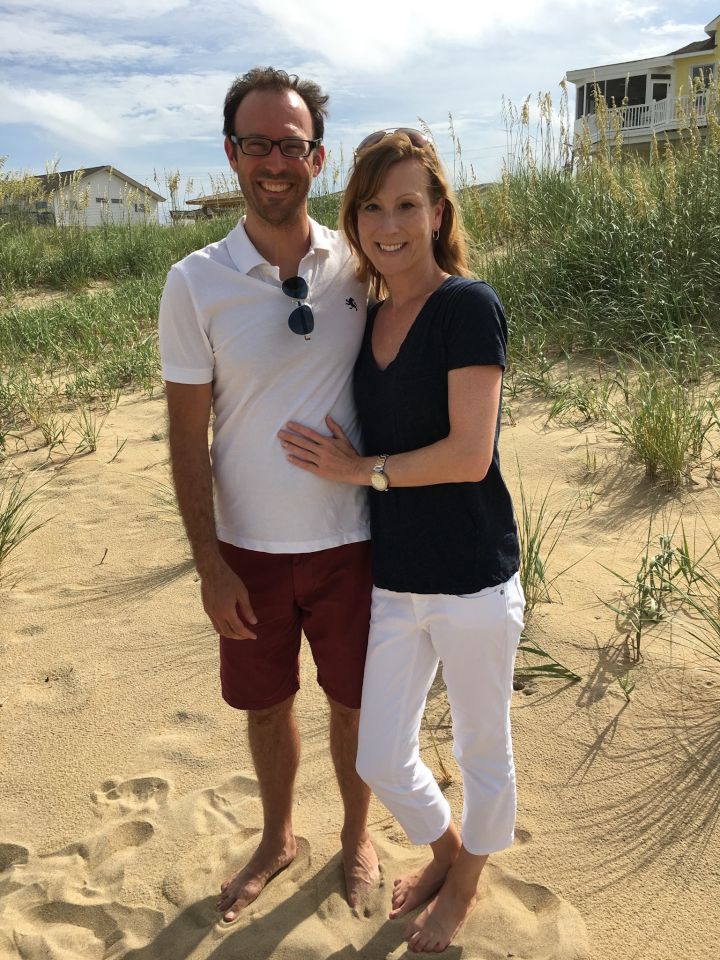 Being a parent is the biggest responsibility you can take on in life. It means you're in charge of helping a child grow and develop into the best version of themselves they can be and passing on all the learnings you've discovered in your life to them.
What we're looking forward to most about the opportunity to raise a child are the little moments: our child; holding our hand; saying thank you; or learning how to throw a ball. Moments like watching them learn something new, finding their own personality and discovering their way of doing things.
It's going to be tremendously satisfying to see them mature and become a good kid who helps others and begins to forge their own way in life.
Our Lifestyle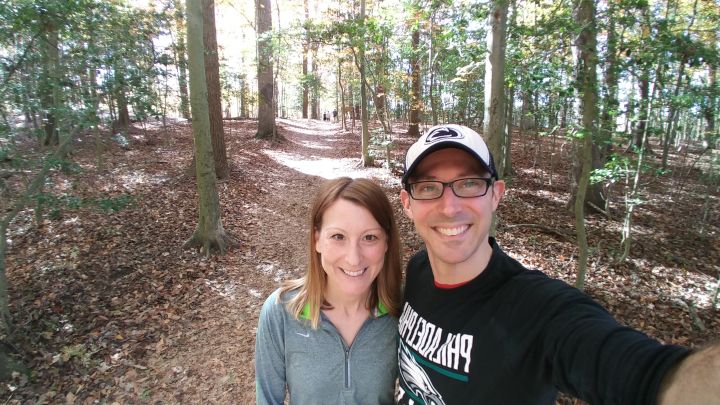 On a typical day, Tim works from home and Wendy goes to her office a few miles away. We work to live, rather than live to work, and when the workday is done we'll typically relax by taking a bike ride, a swim in the pool, or going for a walk or run. Then, we'll enjoy each other's company while we cook a new recipe for dinner and enjoy some of Wendy's delicious baked goodies. After dinner, we'll often sit on our front porch and enjoy our neighbors' company. We also might be found playing music (Tim plays guitar and Wendy sings), video games, working on home improvements, reading and writing, or watching movies.
On weekends or for vacation, we love to get out and take trips. We typically take several vacations a year (our most recent was to the Netherlands for our anniversary) and enjoy visiting friends and family on weekends. There's always lots of laughter in our house, and if we're not traveling we're usually entertaining.
Cultural Diversity
We are fortunate to live in an incredibly culturally diverse area and have a very multi-cultural group of friends. Washington, D.C. has embassies from every country in the world, and that diversity of people means you can get any kind of food and meet any kind of person from any background. As examples, a number of schools in the area offer language immersion programs (Spanish, Mandarin, etc.), Howard University holds a number of great events every year, and there are always cultural festivals on the National Mall.
We intend to expose our child to this great mix of diversity by bringing our child to these events and spending time with our friends so that our child can make friends with their children. As our child ages, making them aware of their cultural background through reading history, attending events, and experiencing that culture first hand will be important, and we will make sure to help them find the culture that they feel drawn to the most. Our home will be an open one and we look forward to learning along with our child.
Photos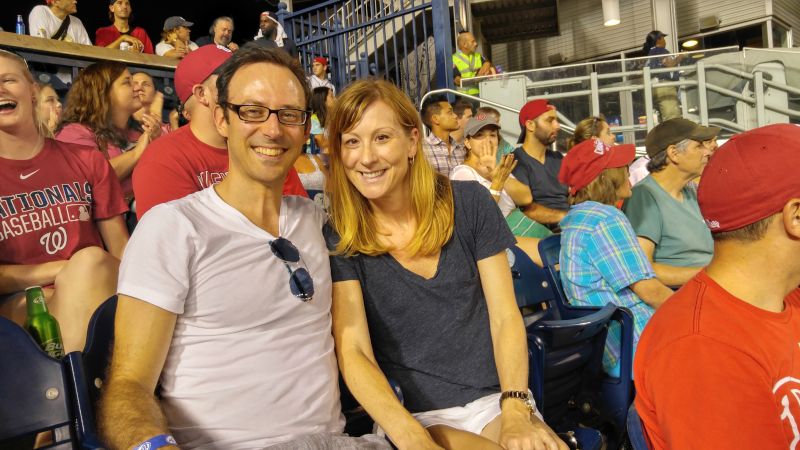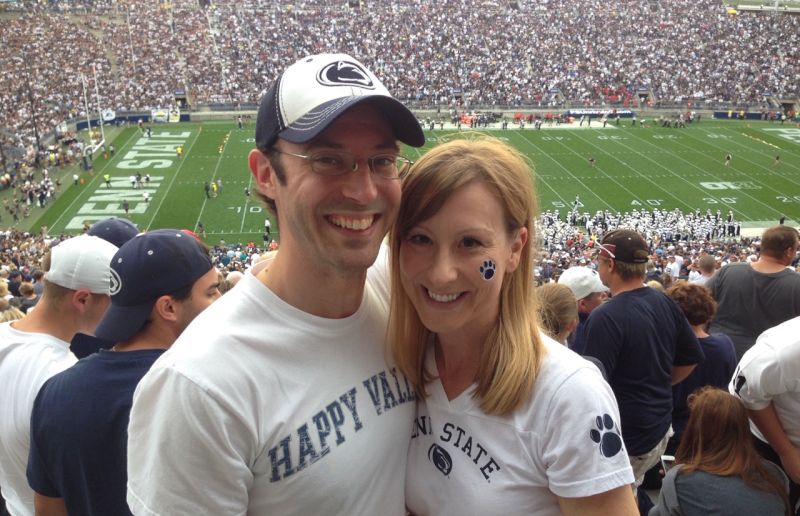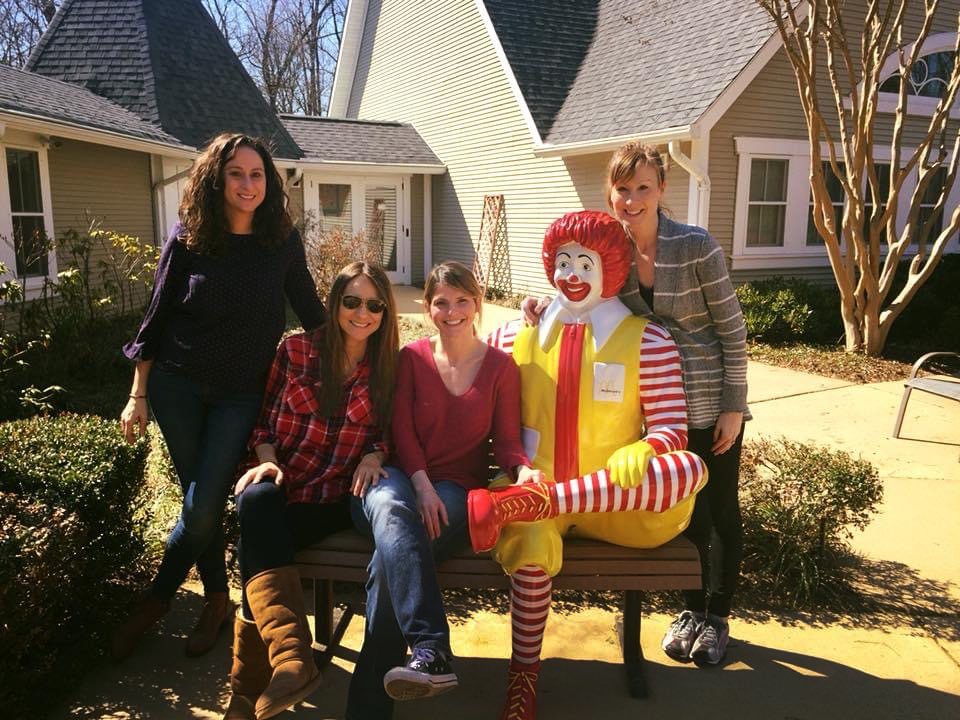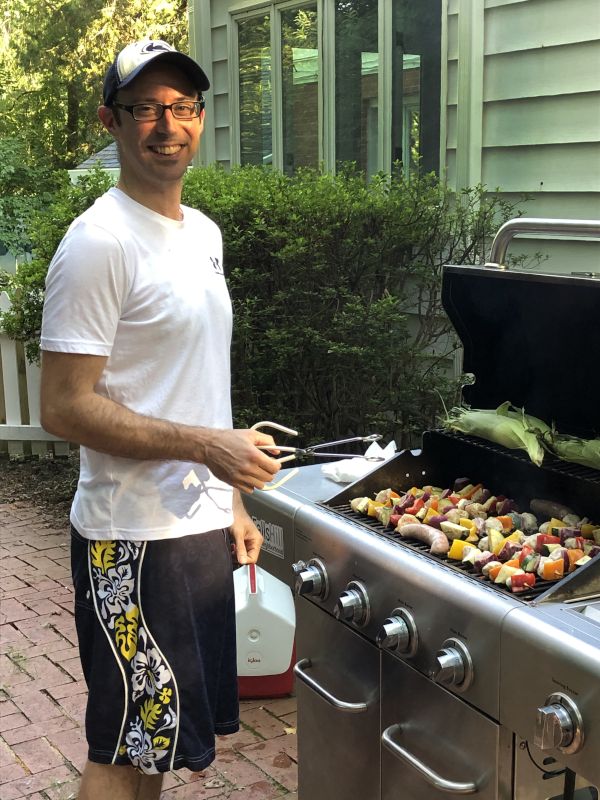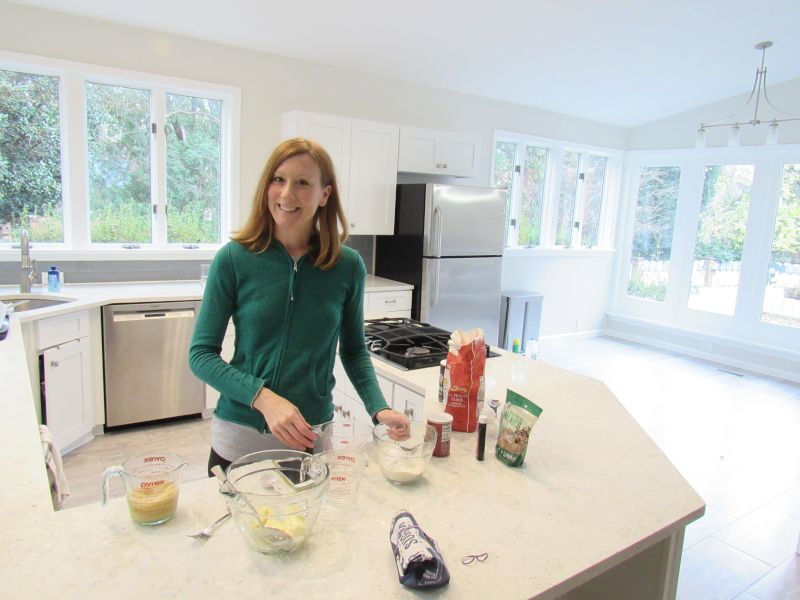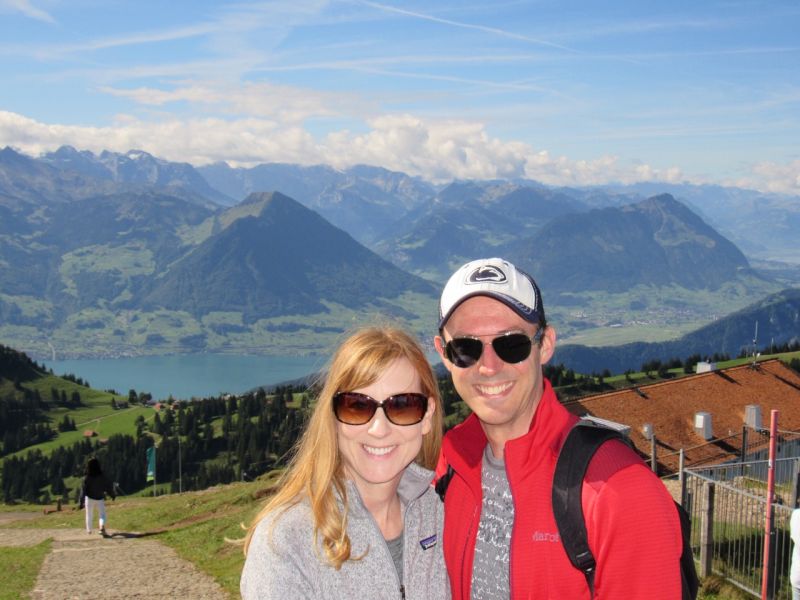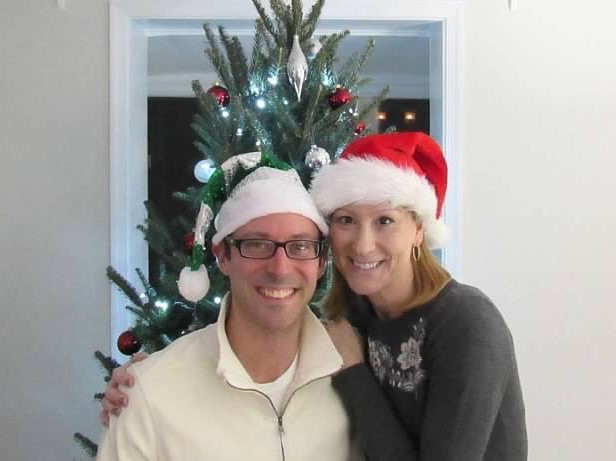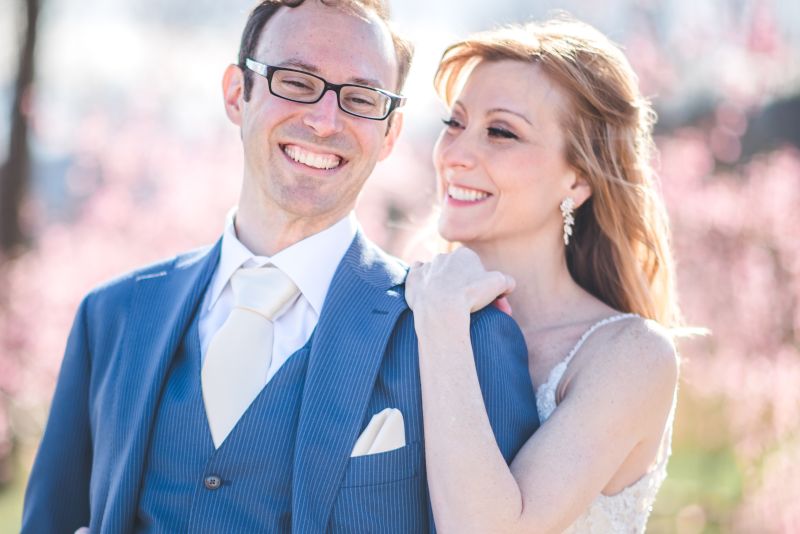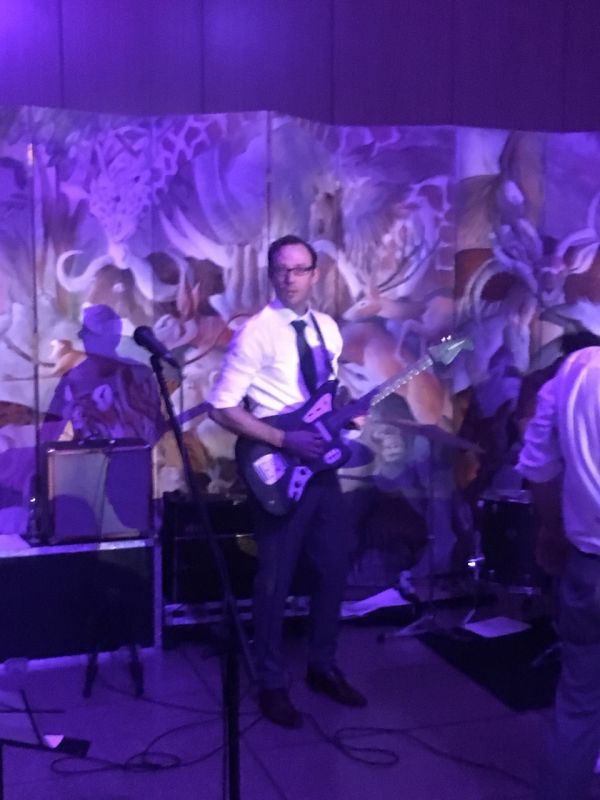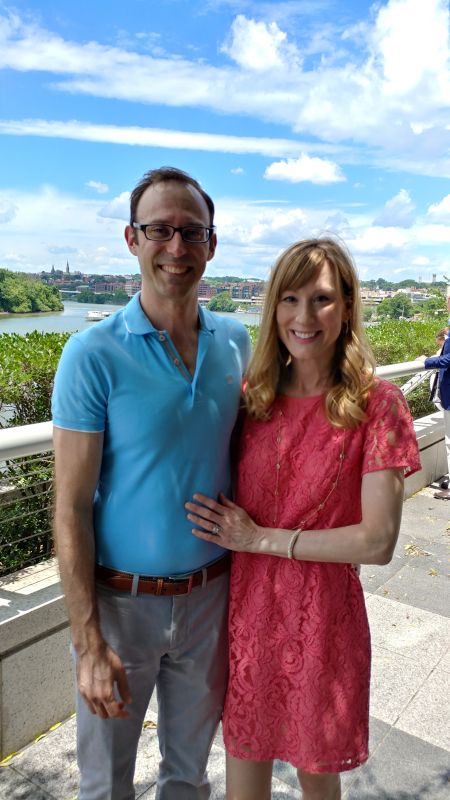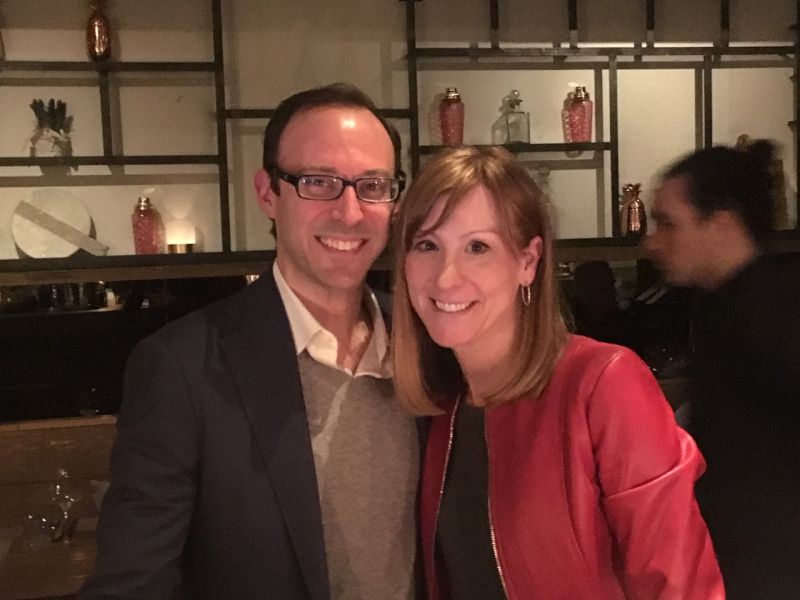 ×
1 / 12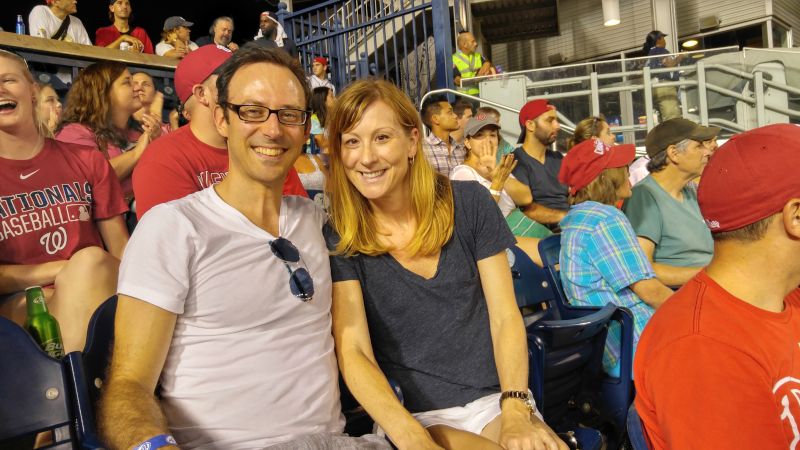 2 / 12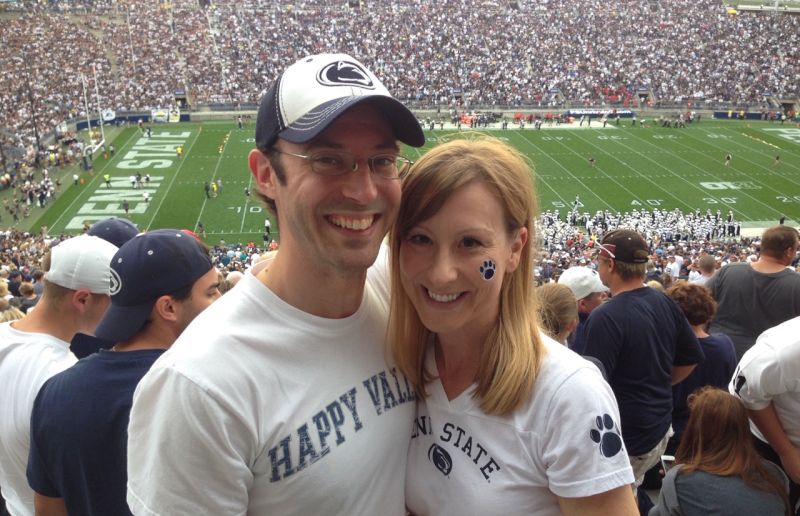 3 / 12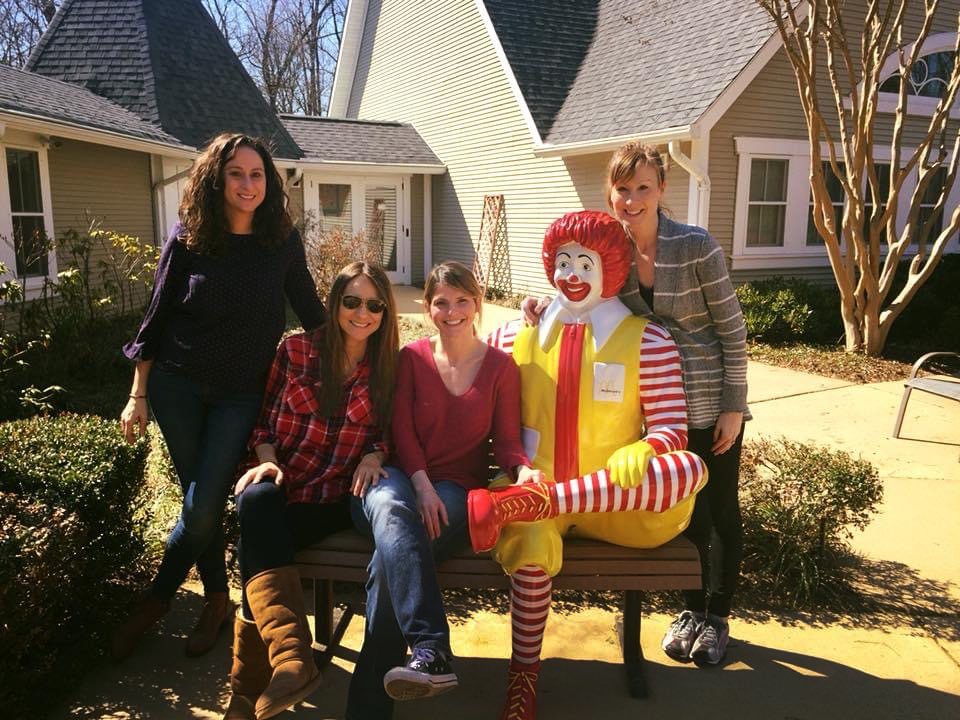 4 / 12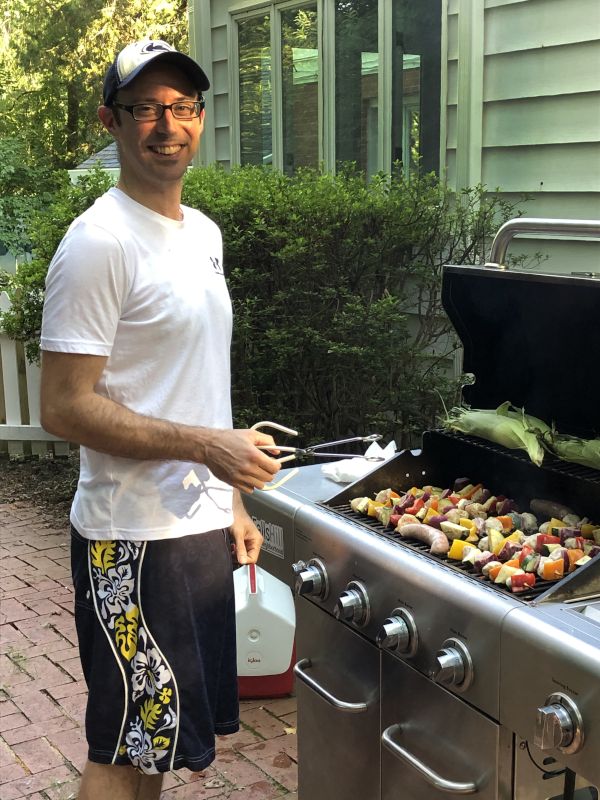 5 / 12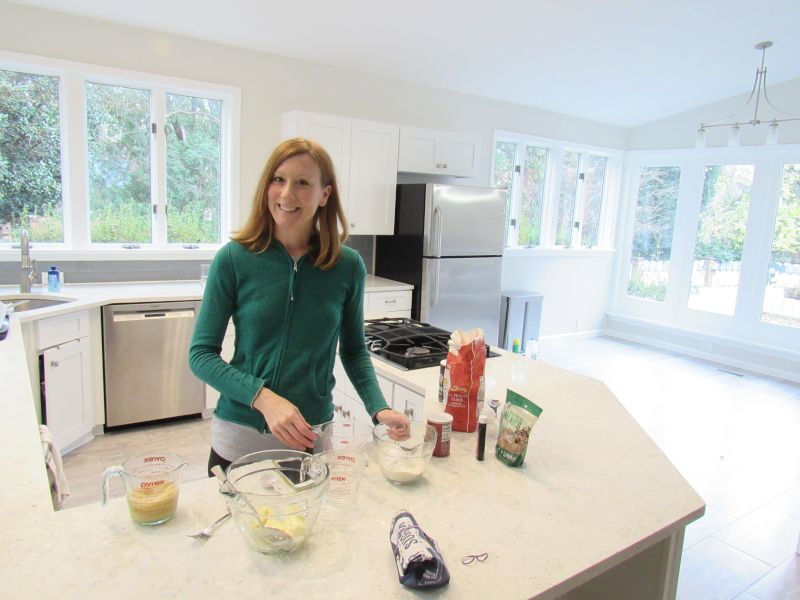 6 / 12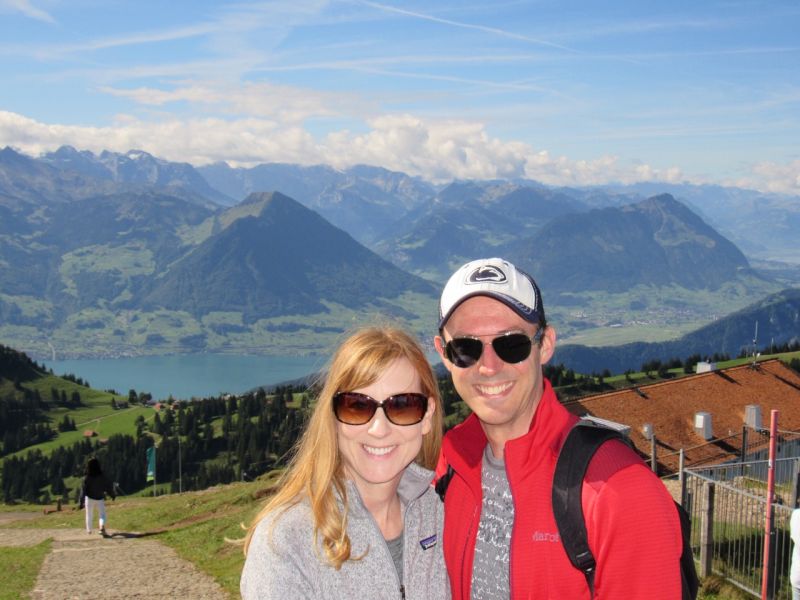 7 / 12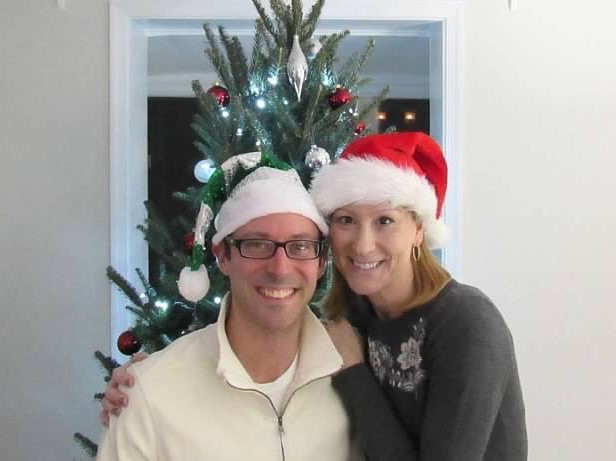 8 / 12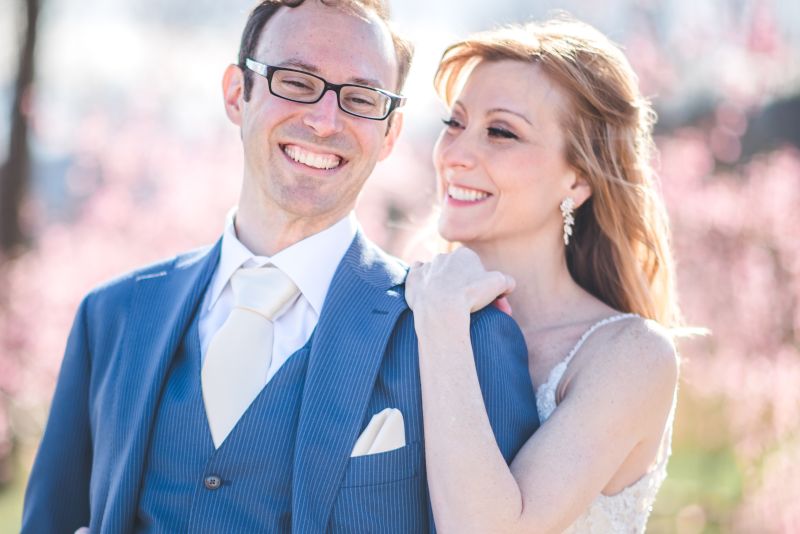 9 / 12
10 / 12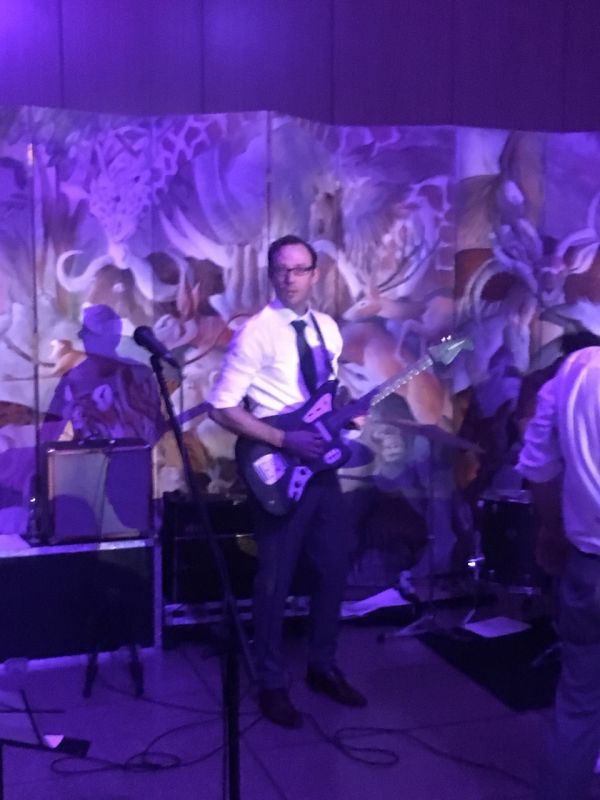 11 / 12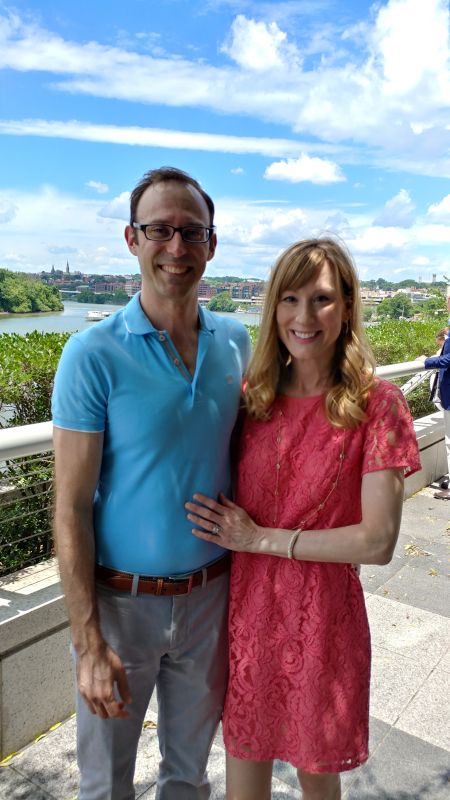 12 / 12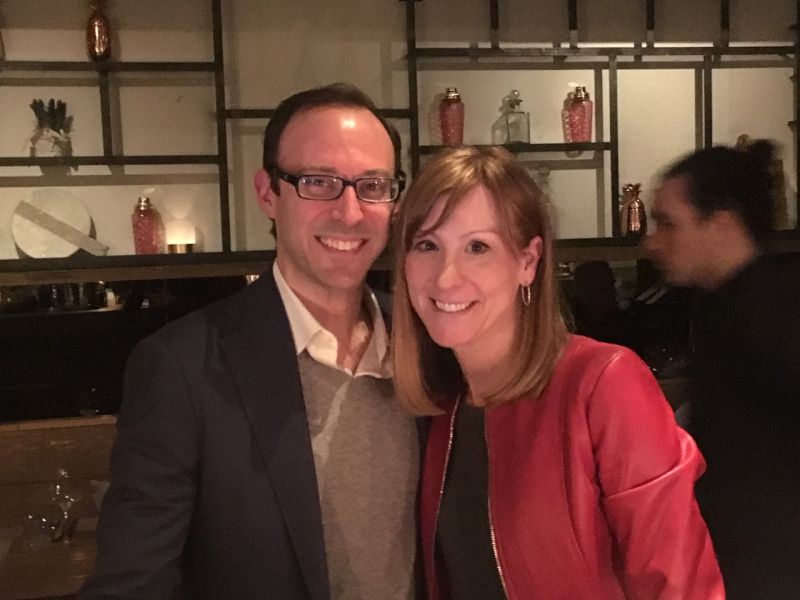 ❮
❯
Our House and Neighborhood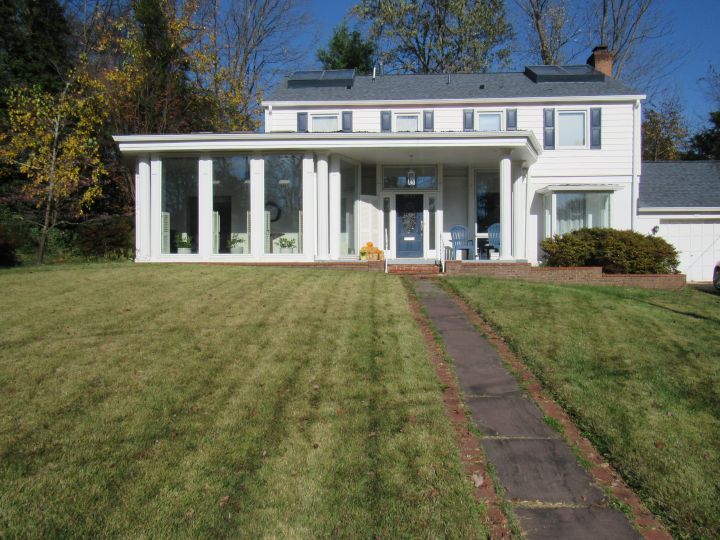 We live in a beautiful neighborhood in Virginia that's a 15-minute drive from Washington, D.C. Our neighborhood is very family and community focused; on any given day you'll see families walking, biking and pushing strollers up and down the streets. There is a community pool, tennis courts, park, walking trail, and elementary school all within a 10-minute walk.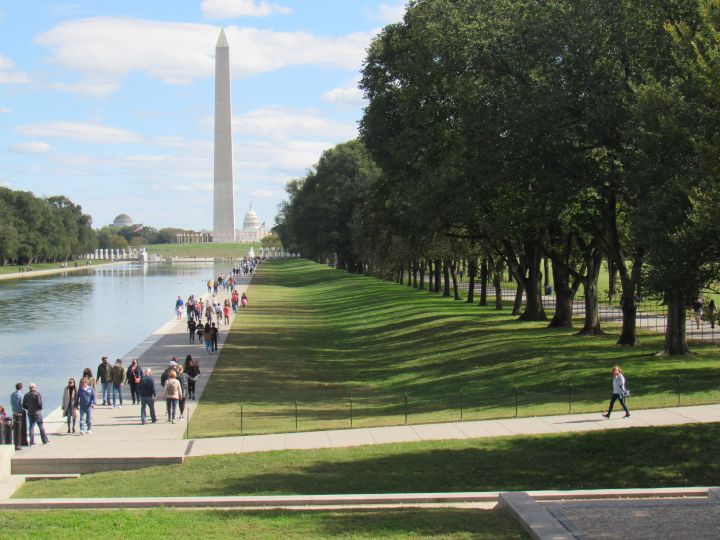 We have a neighborhood association that organizes various events throughout the year: a spring and fall festival held on our cul-de-sac where neighbors bring pot-luck and socialize while the kids play on a bounce-house and eat all the desserts. Every fall, we have a Halloween party where the children gather to take a group photo and then parade around the neighborhood collecting candy until they reach the end of the route where there's pizza waiting.
Our house is a spacious 4-bedroom, 2.5-bathroom with a beautiful back patio and pool for relaxing and swimming, along with a sun room that will make a great playroom. Many evenings we'll sit out on our front porch and spend time with our neighbors. Being so close to D.C., we also enjoy visiting the city to see all the museums, sites and festivals like the Cherry Blossom Parade in the spring.
Our Extended Families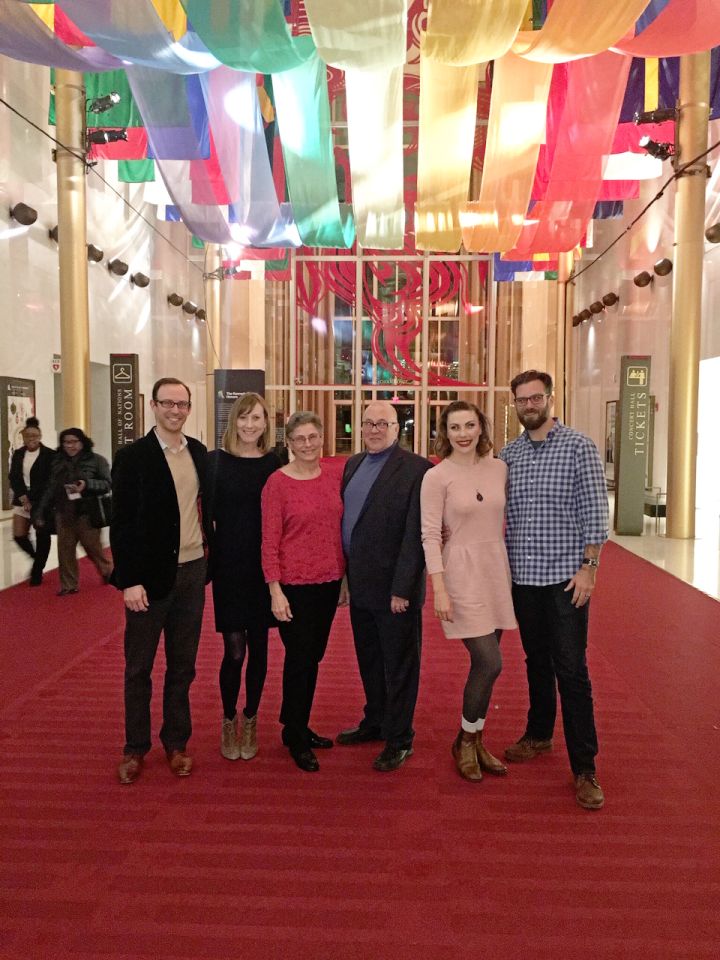 Wendy is the third of four siblings and Tim has one younger brother. We both grew up in Pennsylvania, and while we moved to the Washington, D.C. area most of our family remains there. We have seven nieces and nephews who we see quite often, along with a large group of friends from living in the D.C. area for nearly 20 years.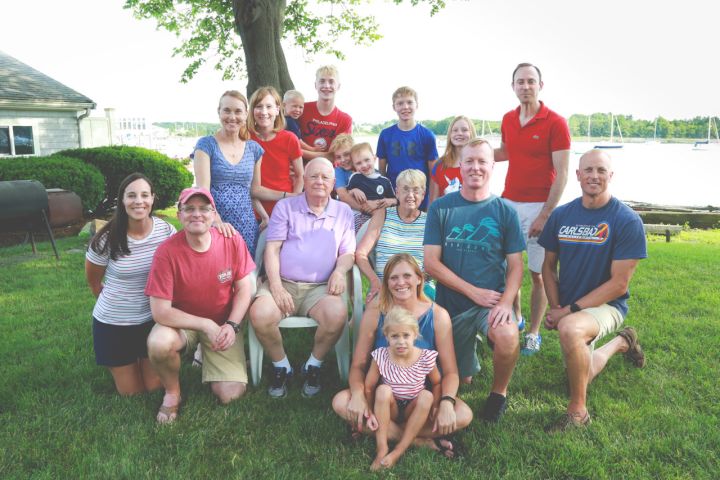 Our traditions are to all get together for the Fourth of July (usually in Boston where Wendy's sister lives) for a cookout on the Bay. We also usually gather in Pennsylvania for Christmas. Recently we've begun hosting Thanksgiving (for 17 people!), with Tim's extended family flying in and visiting as well. In between holidays, we're usually visiting with family a few other times throughout the year - Wendy's brother is a marine who rotates duty stations every few years so it always makes for a new place to visit.
One of our favorite things to do with our families is play board games like Apples to Apples or Trivial Pursuit. There's lots of shouting but much more laughter!
From Us to You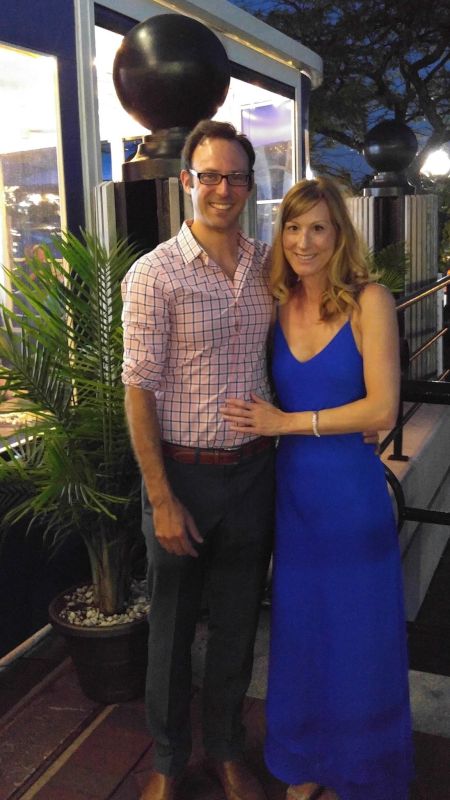 When you're younger, you always assume that having children some day will just happen. You'll meet the right person and settle down and the family will come. But of course, that's not always how things work. When we met and realized that we wanted to spend the rest of our lives together, we had a conversation about children because we met a little later in life and knew that our window to try and become pregnant naturally was very short. We agreed that we wanted a family, but that window closed for us without one. Until you.
We want to thank you for considering us to be adoptive parents to your child. Being selected will mean, for us, the family we'd always dreamed of will become a reality. We can promise you that your child will get the best of everything we have to give: our laughter, our love, and every lesson we wish our parents would have given us. This opportunity makes our hearts swell, and makes us feel complete and whole in a way that nothing else can in life.
We were initially afraid of this process, because there are so many unknowns, and you're probably feeling those as well. The one thing we can tell you is that we will give everything we have to provide your child with the best opportunities in life that we can. We're here for you, and for your child, and our parents and friends are excited and supportive of our choice as well.
The family that we see in our dreams is big and boisterous and full of love, and we can't wait to start this next chapter of life. Our parents would love a grandchild, and our friends are excited to share the experience of parenting with us. All that we need is you, and we hope you'll choose us.
To tell you a bit more about who we are, we are strong, kind, passionate people who've been married for almost four years and lucky enough to accomplish a lot in our lives. Our house is full of books and music, and we believe in fostering curiosity and treating everyone with respect. We have so many memories of our own childhoods that we want to help a new child experience: catching fireflies, playing sports, biking down the biggest hill in town, trick-or-treating and eating all our candy on sleepovers. Every year, our neighborhood holds a fall festival and all the children parade around our cul-de-sac and we sit and watch and wonder if our child will be with them next year.
You're going to be a very important part of those dreams. We will share letters/emails and pictures with you and are very open to discussing the communication and role you feel most comfortable with. We feel blessed to meet you here and be able to talk to you through this letter. Know that whatever we can do to give this child the best life he or she can have, we will. Know that we are praying every day, that we are ready, and that all that's missing is you.
Sincerely,
Tim & Wendy
Favorites
Actor
Christian Bale
Leonardo DiCaprio
Book
The Road
To Kill a Mockingbird
Candy Bar
Milky Way
Snickers
Childhood Memory
Playing flashlight tag with friends
Summer time at the community swimming pool with family and friends
Children's Book
The Little Prince
Pout Pout Fish
Classic Movie
Patton
Sabrina
Day of Week
Saturday
Saturday
Dessert
Strawberry Shortcake
Strawberry Cheesecake
Dream Job
Writer/Author
Singer
Dream Vacation
Traveling the World
Bora Bora
Flower / Plant
Blueberry bushes
Tulip
Form of Exercise
Running
Walking
Fruit
Bluberries
Watermelon
Game
Axis & Allies
Monopoly
Holiday
Thanksgiving
Christmas
Holiday Song
Good King Wenceslas
O Holy Night
Holiday Tradition
Giving Presents
Baking holiday cookies
Ice Cream
Raspberry
Black Raspberry
Junk Food
Taco Bell
Doritos
Leisure Activity
Reading
Bike Rides
Memory with a Child
Babysitting our close friend's kids and playing game with them
Going to Disneyland with nieces and nephews
Memory with Spouse
Our honeymoon
Hiking around Mt Rigi in Switzerland
Movie
The Shawshank Redemption
Movie Munchie
Nachos
Popcorn
Movie Quote
I Only Want to Hear Ja Ja Ding Dong!
You want the truth, you can't handle the truth - A Few Good Men
Musical Group
Rancid
Imagine Dragons
Nursery Rhyme
Twinkle Twinkle Little Star
Itsy Bitsy Spider
Personal Hero
Dolly Parton
Quality about my Spouse
Her silliness
Sense of Humor
Quote
In the middle of difficulty lies opportunity
Restaurant
Any Italian Restaurant
Sandwich
Meatball subs
Turkey/Cheese on a Sesame Bagel
Shopping Store
Home Depot
J Crew
Song
A Favor House Atlantic, Coheed and Cambria
Scenes from an Italian Restaurant
Sport to Play
Soccer
Tennis
Sport to Watch
Football
Basketball
Sports Team
Philadelphia Eagles
Penn State
Subject in School
English
Math
Thing to Cook
Steak
Fajitas
Time of Day
Early Morning
Afternoon
Tradition
Thanksgiving dinner with family
TV Show
Parks and Recreation
TV Show Character
Ron Swanson
Type of Music
Rock and Roll
Pop
Vacation Spot
Mountains
Beach