1-800-ADOPTION
Thank you for viewing our profile
If you would like to learn more about us, please call 1-800-ADOPTION (2367846), fill out the form at the bottom of our on-line profile page, or email us at bp_information@americanadoptions.com.
To revisit our on-line profile page and view our profile video at American Adoptions, simply use your mobile phone to scan the QR code on the right. We are looking forward to hearing from you!
Kevin & Taylor
Thank you for stopping by our profile and for considering adoption! We are so happy to be on this journey and hope that our paths cross. We are a fun crew that loves to enjoy life together. Family is our everything and we are all excitedly awaiting our missing piece. We hope you can catch just a bit of the joy that fills our home as you consider adoptive parents.
About Us
Job
Senior Software Engineer
Photographer
Education
Bachelor's Degree in Computer Science
Bachelor's Degree in Visual Arts: Photography
Relationship
Legally Married
Why We Chose Adoption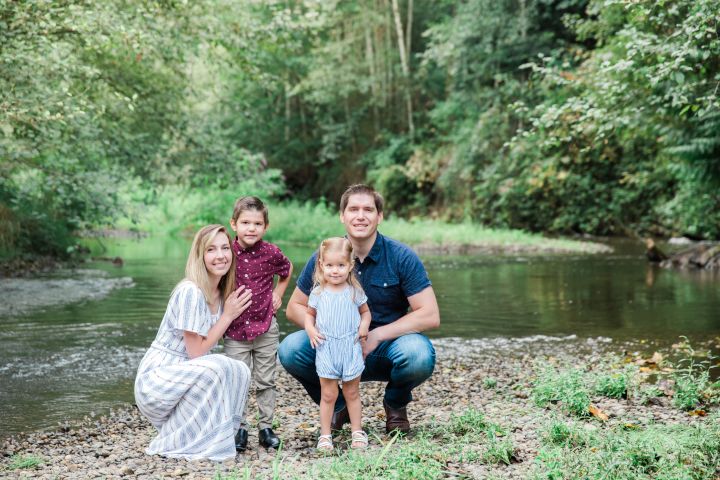 We used to dream about having a big family when we got married. It's something we both loved about our stories. Reality hit us hard when we were the first in both of our huge family units to have a stillborn- our sweet Eden. However, we were resilient and continued down the road to get our family. We had our two beautiful children, Liam and Lydia, amongst two second trimester losses and a miscarriage. Our losses were beginning to take a heavier toll on our minds and on Taylor's body, so our thoughts returned to something we'd discussed for years: adoption.
Adoption actually has played an integral role in Taylor's life, as her father adopted her as a small child. It blessed her life in so many ways. This fact has always sparked an interest in adoption for her. We also know a lot of friends that chose adoption to grow their families. It had been a topic of conversation for a long time for us.
After so many conversations leading up to it, Taylor's positive experience, and the many friends that were blessed by it, we both knew, without a shadow of a doubt, that this was our path. We feel in our hearts and minds that we have a child waiting for us through adoption.
What Makes Us Unique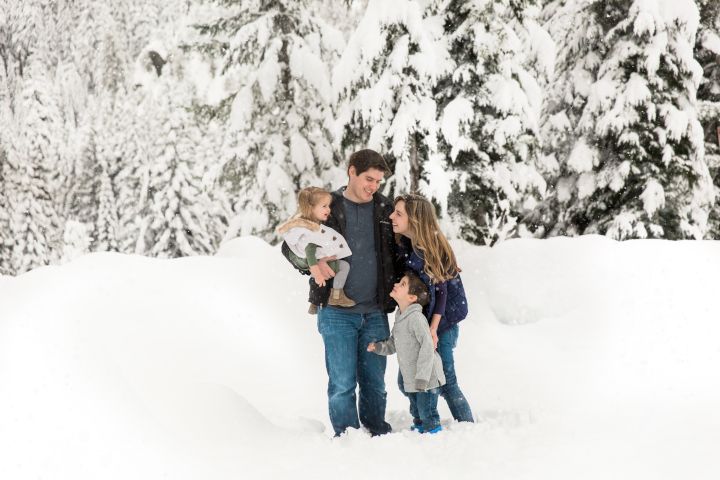 We love learning new things. We also love exploring. With having so many family members spread throughout the USA (and even outside of it), we travel a lot. Though we try to prioritize trips to see or visit family, we also LOVE to travel to see new places!
Although we occasionally go and adventure ourselves, our greater joy has come from bringing our children along for the ride. Seeing their faces light up in new environments is incredible. Whether it's playing in the snow up in the mountains in the middle of summer or flying to Mexico to explore a new place, we try to include our kids as much as possible. We know we'd continue to do this with a new addition!
On top of this, Taylor is actually a photographer! While she went to school for such a thing, she ended up training Kevin to be her second shooter. Which means, two people with big cameras whenever we travel or see something beautiful. Traveling with a photographer, although sometimes annoying, does make for some really fun pictures and unique adventures. We often are looking for hidden gems and enjoy the landscape around the places we see, as we love exploring this beautiful world.
Cultural Diversity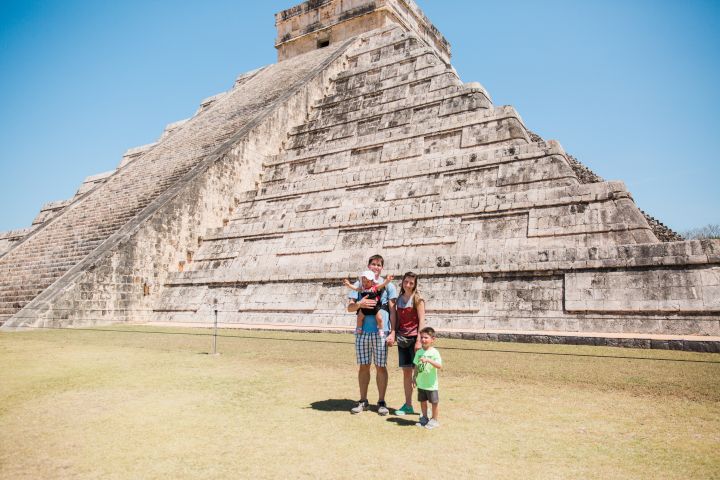 This world is a gorgeous place full of beautiful, unique people. We would embrace and educate ourselves in whatever heritage our child has wholeheartedly! Though we are imperfect, we are trying our best to educate all of our children about race and identity. We love the rich and different backgrounds and races that have always surrounded our family. We have tried to educate and show our children how God sees everyone. We are surrounded by so many friends of different backgrounds that would support us and help us teach our child.
Kevin spent two years in South America, which brought a love for such a culture in our family. As of right now, we teach our children Spanish and have them attending a Spanish school to help them learn and be surrounded by people that can foster more growth. Part of the reason we include our children in a lot of our travels to new or foreign places is to further help them embrace and understand. We love immersing ourselves and have gotten to know so many wonderful people.
With how much we've tried to learn and grow in the Hispanic culture, we know we'd do the same to any child that joins our family no matter their background.
Photos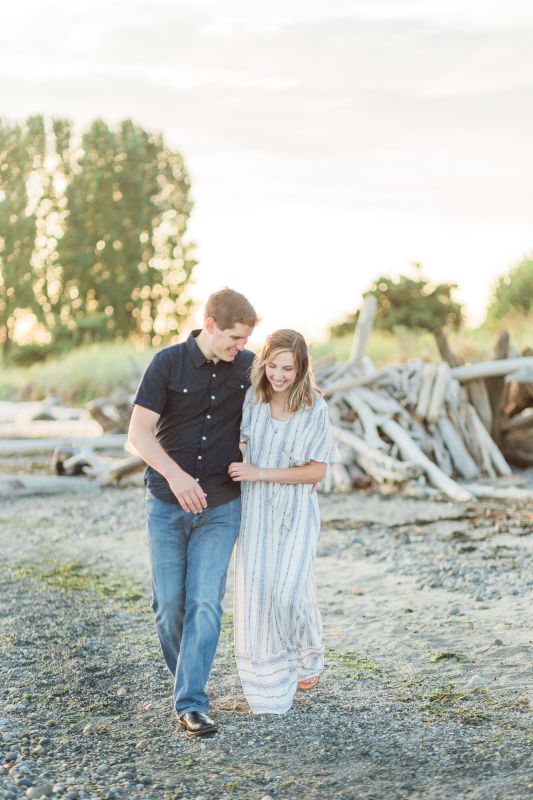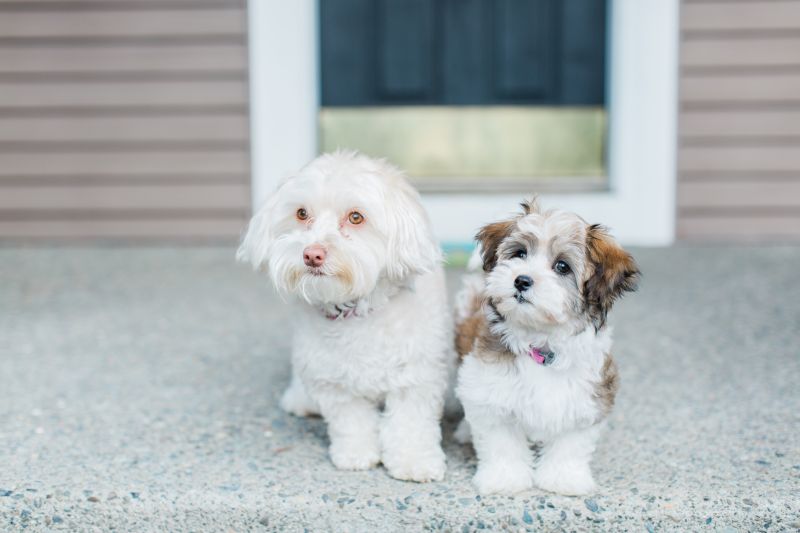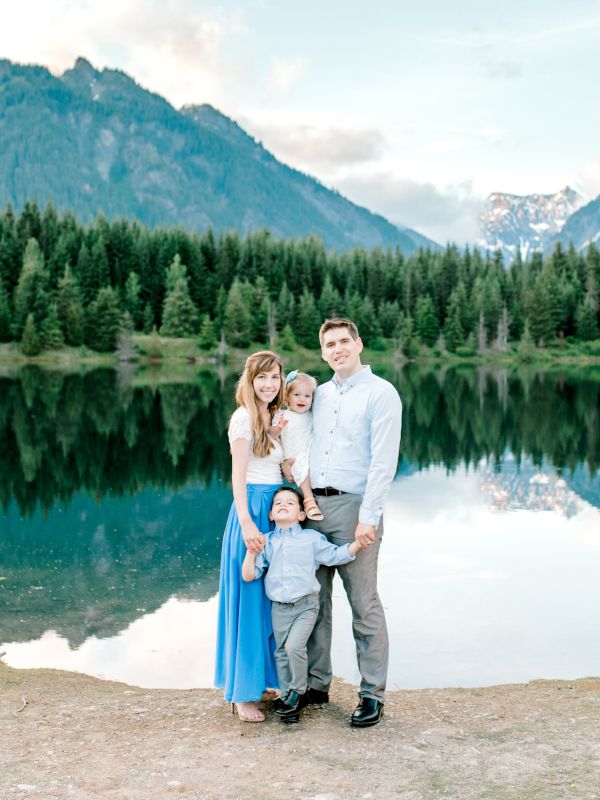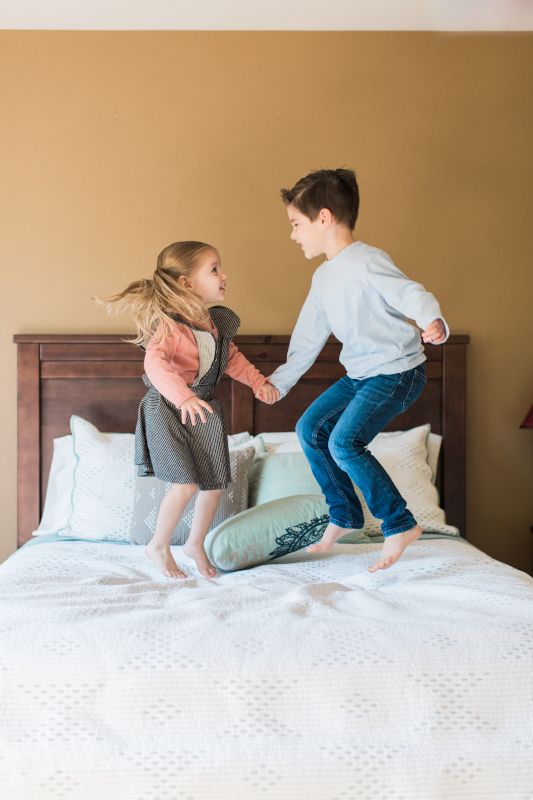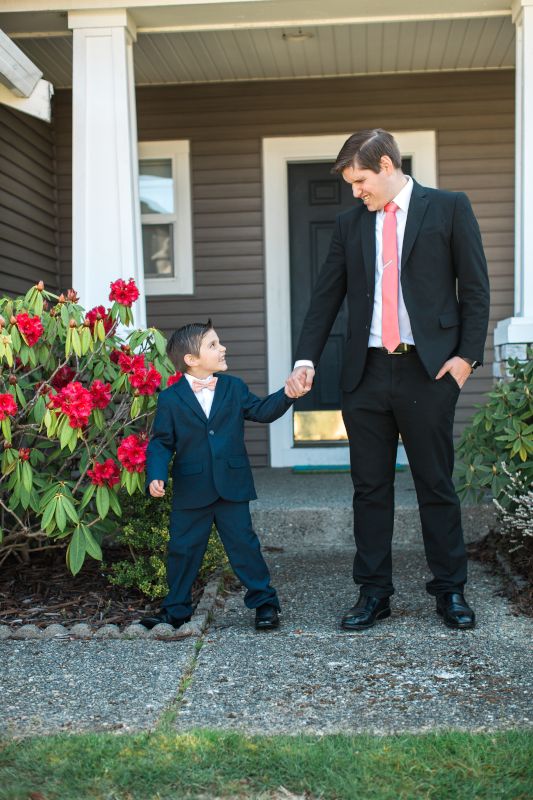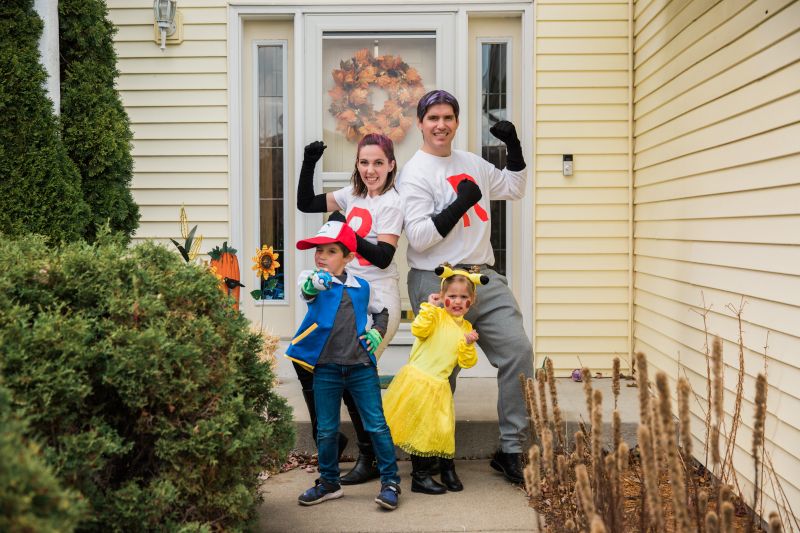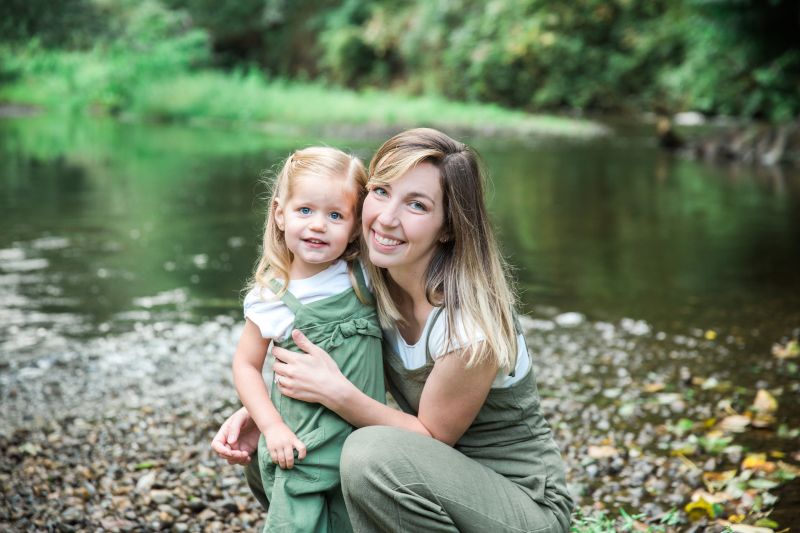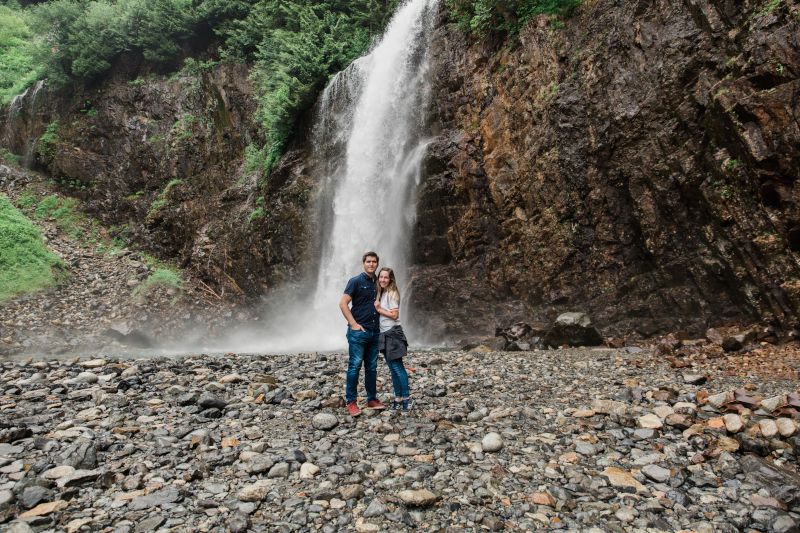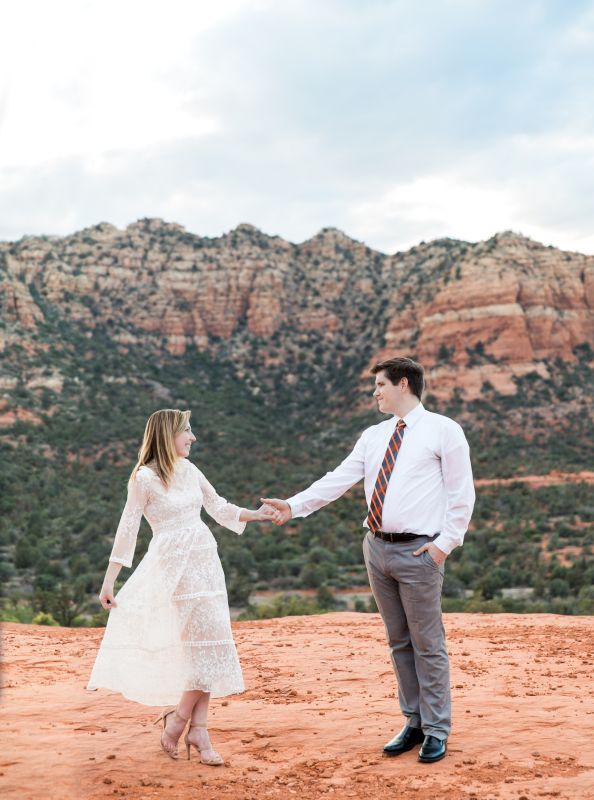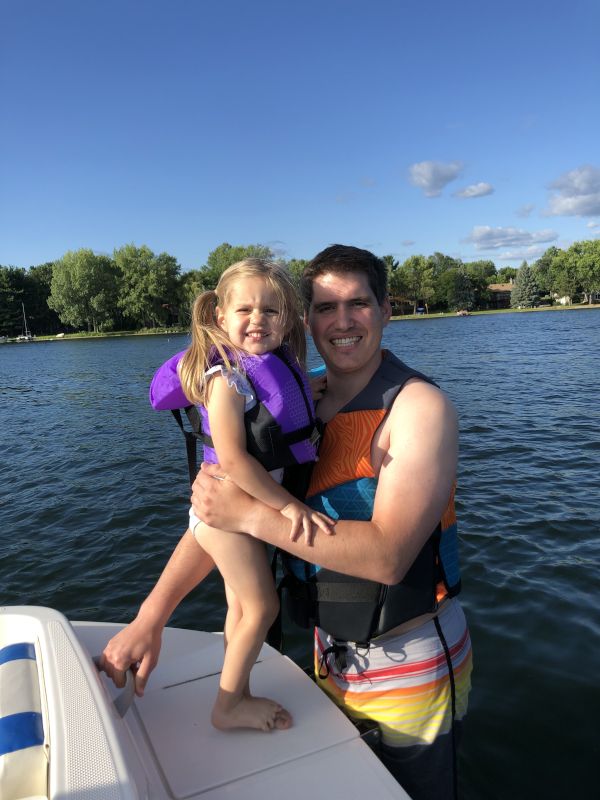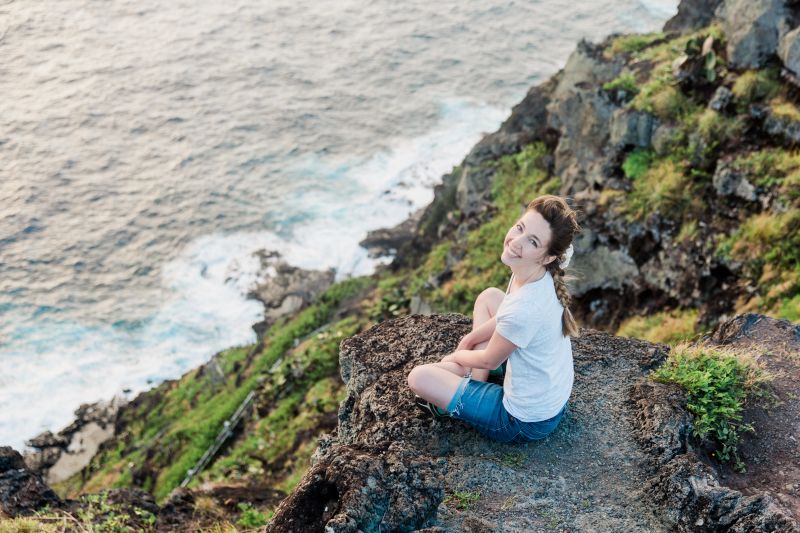 ×
1 / 12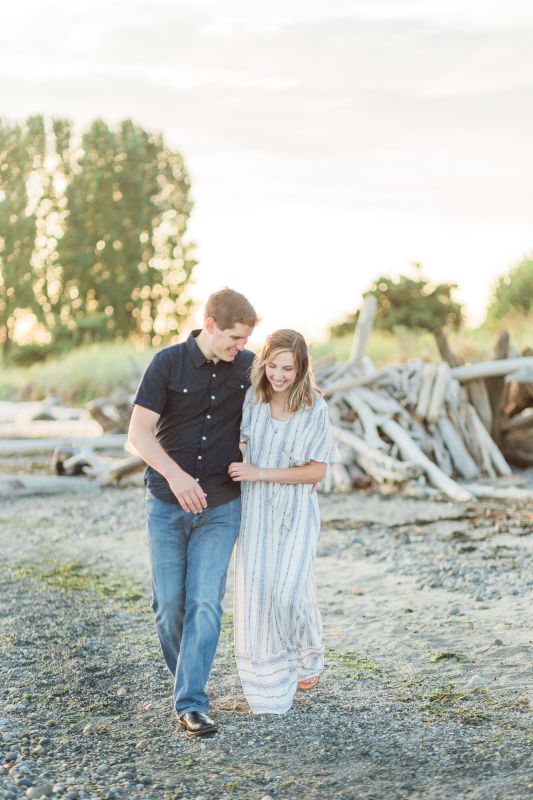 2 / 12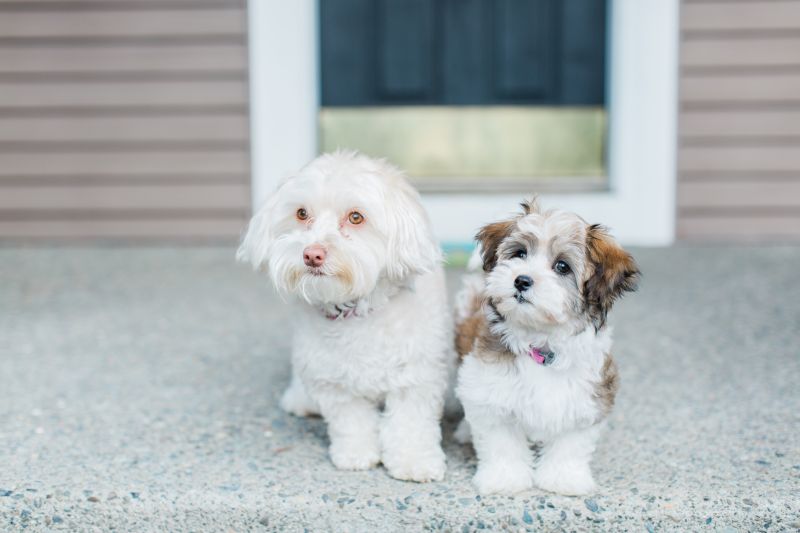 3 / 12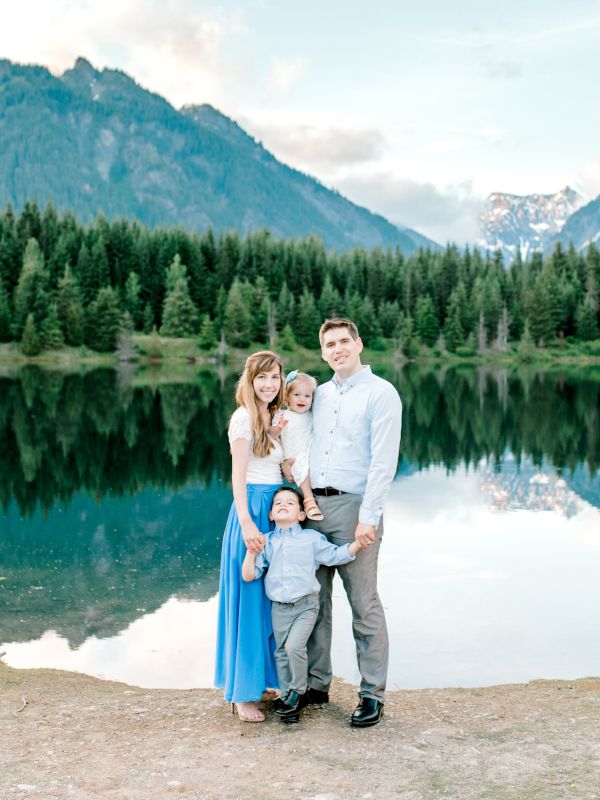 4 / 12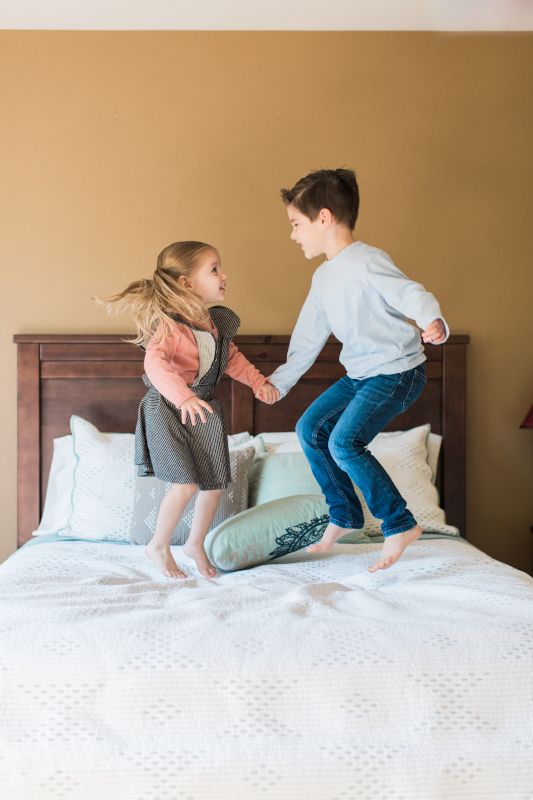 5 / 12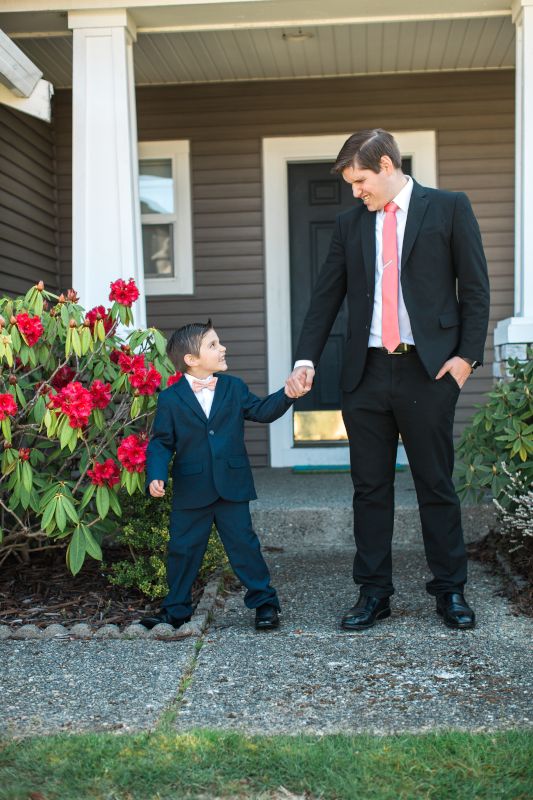 6 / 12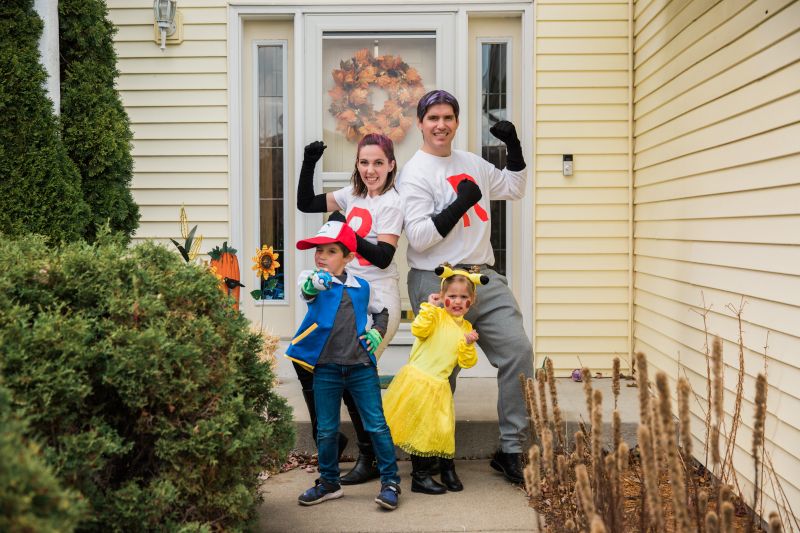 7 / 12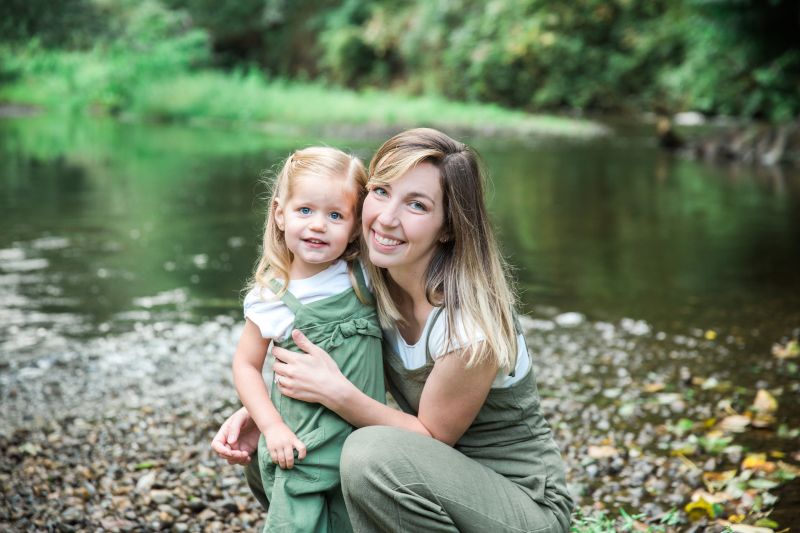 8 / 12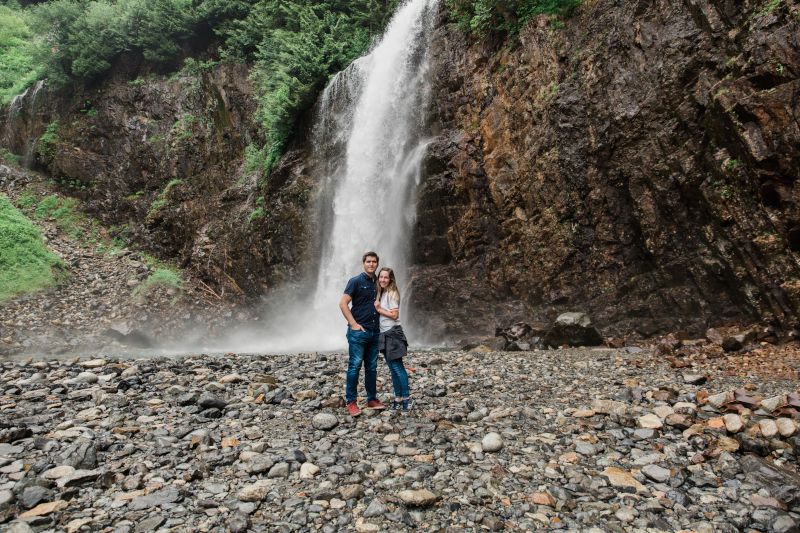 9 / 12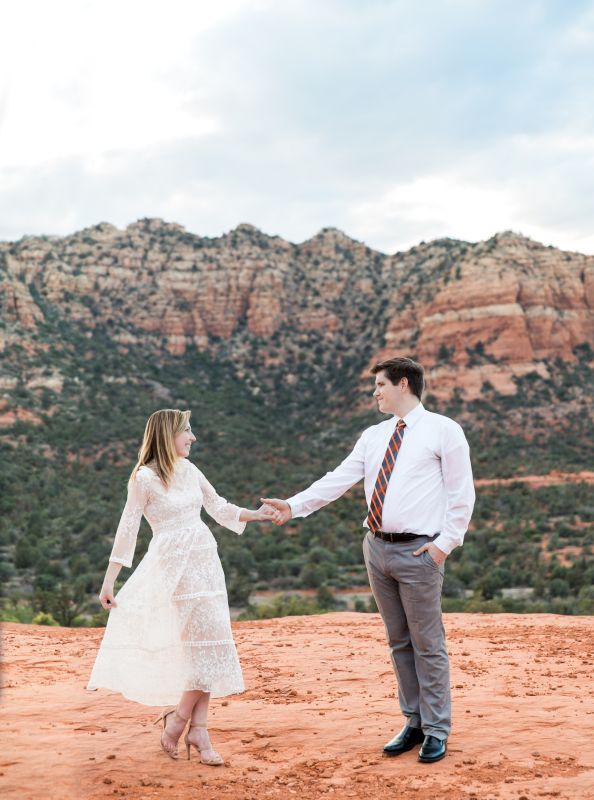 10 / 12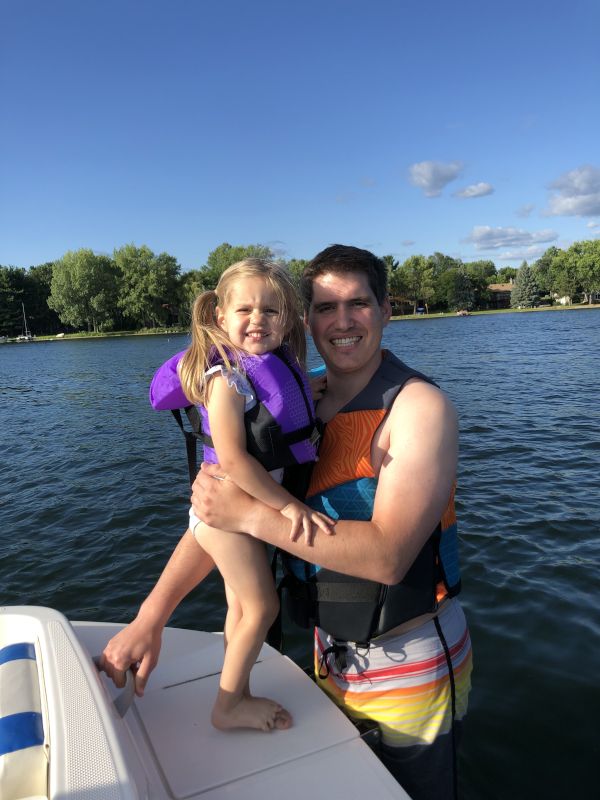 11 / 12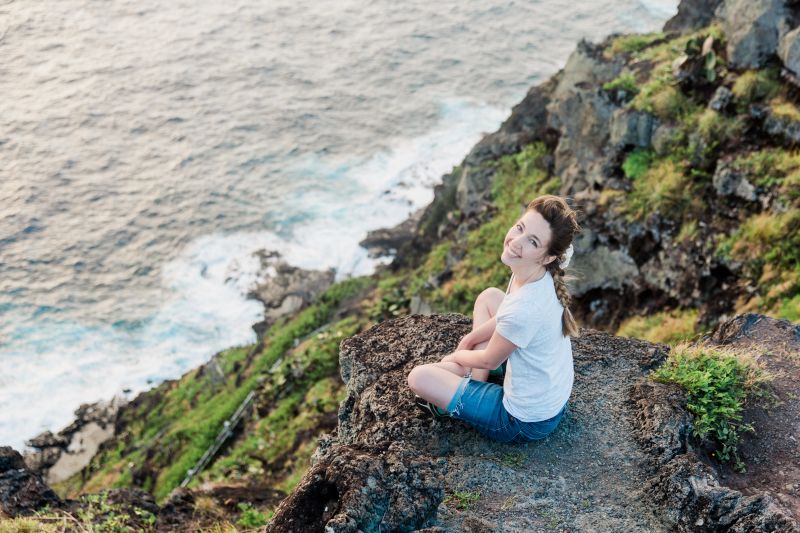 12 / 12
❮
❯
Our House and Neighborhood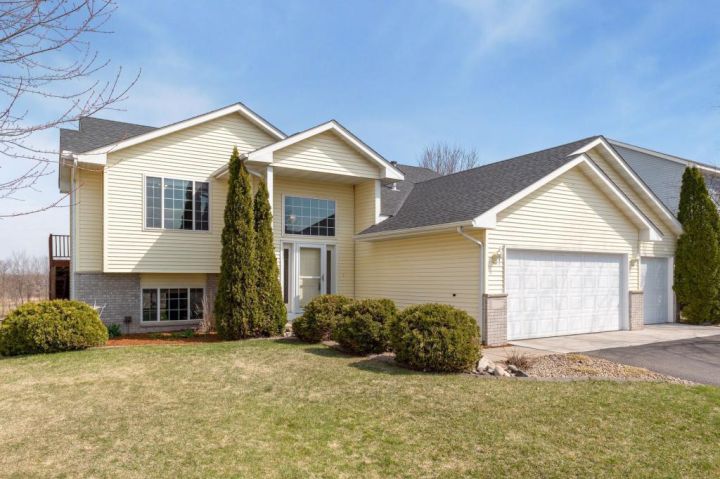 We live in a little suburb in Minnesota that is blossoming with children. We call our house the "sunshine house", because it's yellow and we like to think there's always some "sunshine" inside. It's an older home that we are in the process of updating little by little. We fell in love with it initially, because of the spacious backyard that overlooks a beautiful green space.
Although the backyard sold us on it, we have found that our next door neighbors have kids at very similar ages as our family! A new addition would fit in perfectly. There's multiple families on our street that are expecting or have kids the same ages as ours. There's been several occasions where us adults come out and visit while our kids play together outside in our yards.
It's a street where every neighbor greets you as you walk past and you get a chance to talk and get to know them. Halloween is so much fun, as our entire street stirs with children of all ages and laughter outside. Christmas is special as well, as our street is so well decorated with lights. We take our kids out and walk the neighborhood at night just to enjoy the effort everyone puts in. We have a cute park a few doors down and actually are right around the corner from the elementary school. Our kids can walk to school when the time comes that they attend it.
Our Extended Families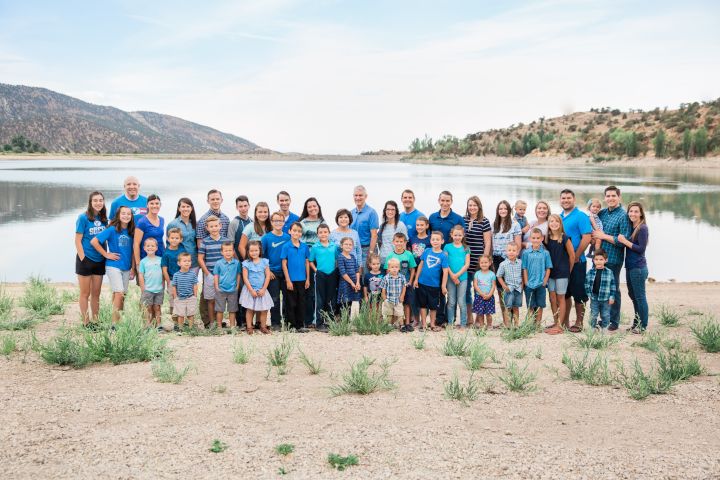 We are blessed to be from two very large families! Kevin is the youngest of seven, which makes him the baby in his family. While Taylor is the oldest of nine. This dynamic has given both of us a unique perspective of life and of families.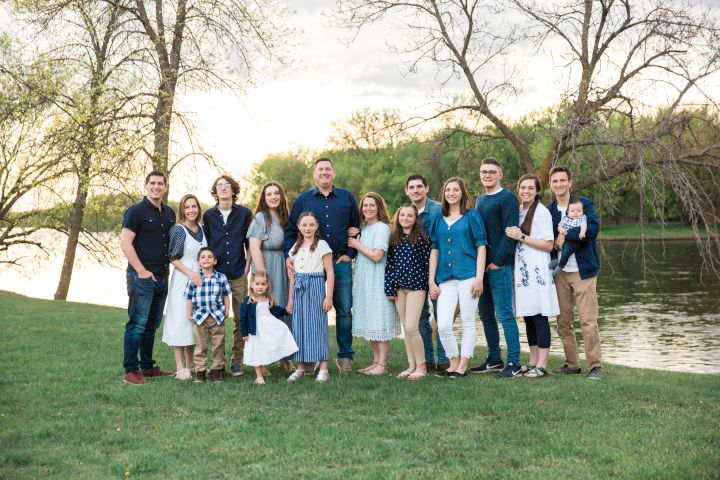 Both of our families live on almost opposite sides of the USA. After years of being away from both, we now live close to the majority of Taylor's family in Minnesota. We have dinners together almost weekly and enjoy building close relationships with each family member. Taylor's little sisters and brothers are still young enough that they play with our two kids and are excitedly awaiting a new member to love on as well.
Although a lot of Kevin's side is in Arizona and spread elsewhere, we travel frequently to see them and they have always made the effort to travel to see us. In addition, we attend yearly family reunions where we all gather together and have fun as a whole.
Our families are full of love and rejoiced with us when we announced our decision to adopt. They all stand with open arms for this child.
From Us to You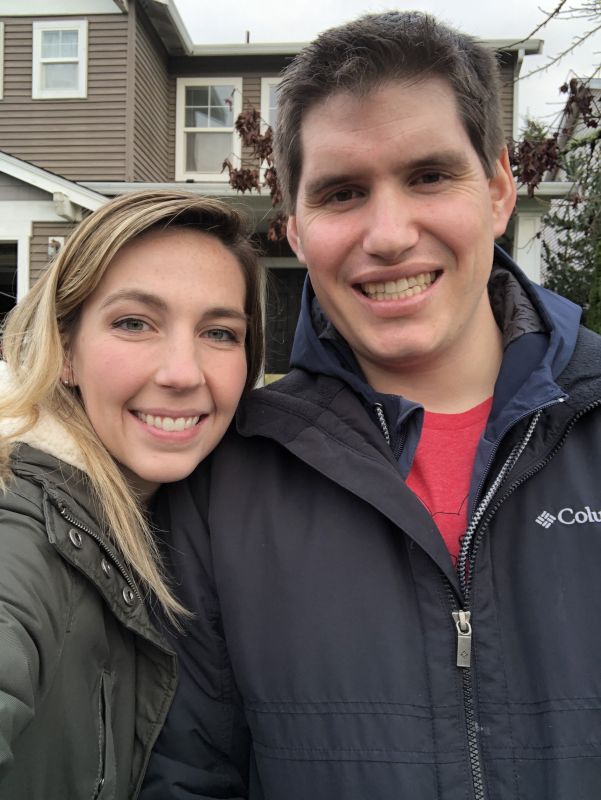 Hi there,
We don't really know where to begin. Life is interesting how it brings people together and sets us on unexpected journeys. We don't know all that you are going through or the mountains you are climbing, but we do know we are so grateful. Our hearts are so full, and we can't quite find the words to express it.
Our hope is that you can catch a glimpse into what our home is like. The laughter and the music, the creativity and play, and the wonders that surround our simple, but beautiful, life. We are constantly learning new things and exciting our imaginations. Family is our everything, it's what has pushed us to be better and to see things with more gratitude.
Our home is an extension of our heart and minds, we love the beauty of life. We love every sunset and sunrise (being a photographer makes that somewhat apparent). We enjoy running around with our dogs or looking at animals around us. Truly, we love showing our children the love that surrounds them in every direction, whether from God or from the abundance of loved ones around.
It's been eight years since we married each other. And boy, what years have they been! While we like to dwell on the more happy times and the accomplishments, we have spent many, many times on the ground pleading for miracles. Although the miracles never look quite like what we originally envisioned, we can't help but say they come. This adoption journey feels like one to us.
We know that adoption is God's hands at work. We know it's sacred and wonderful, but we know it's hard too.
This child is so loved, with an origin story that is a true masterpiece. That's because of you and the love you clearly have. We hope and pray that you have strength in this emotional journey. We love you and will always love you, just as your child will.
We could never forget your significance in this child's life. We would send letters and pictures (probably too many pictures, let's be real). We'd keep you updated and never forgotten. We are just a phone call or text away no matter where life takes you or us.
We hope you can see this child running with Liam or playing make-believe with Lydia. We hope you can see them together for meals and laughing at jokes that only kids understand. We know they are so excited for their sibling to join them. They bring it up, so randomly, all the time.
It's hard to write when you don't know the outcome, but we have a hope that this finds you. That it finds the birth mom that we feel, with every fiber of our beings, is out there. We can't tell you how excited we are to grow this new relationship. We see our family becoming bigger, with you included, and that's always been what we wanted.
We are here for you and for this beautiful child. We can't wait to meet you.
With all of our love,
Kevin & Taylor
Favorites
Actor
Benedict Cumberbatch
Zac Efron
Actress
Anne Hathaway
Anne Hathaway
Author
Brandon Sanderson
Brandon Sanderson
Book
Shadows of Self
Mistborn
Cartoon
Avatar: Last Airbender
Avatar: The Last Airbender
Childhood Memory
Playing Legos with Friends
Playing Outside in the Snow with my Siblings
Childhood Toy
Star Wars Legos
My Barbie Doll
Children's Book
The Great Brain
Chrysanthemum
Classic Movie
Apple Dumpling Gang
While You Were Sleeping
Day of Week
Saturday
Friday
Disney Movie
Big Hero 6
All of Them
Dream Car
Tesla
Anything but a Minivan
Dream Vacation
Beach/Island
New Zealand
Family Activity
Movie Night
Going to the Movies
Food
Burritos
Fettuccine Alfredo
Form of Exercise
Swimming
Walks Outside
Hobby
Playing Sports
Writing
Holiday
Christmas
Christmas
Holiday Song
O Holy Night
O Holy Night
Holiday Tradition
Christmas Caroling
Getting together with Family
Ice Cream
Orange Cream
Cookie Dough
Leisure Activity
Playing Video Games
Swimming
Memory with a Child
Watching my son learn to do new things, like swim
Memory with Spouse
Exploring Hawaii
Going to Hawaii
Movie
Inception
Cinderella (Live Action)
Movie Munchie
Mike N Ikes
Popcorn
Movie Type
Action
Romantic Comedies
Musical
Les Miserables
The Greatest Showman
Olympic Event
Swimming
Figure Skating
Personal Hero
My Dad
Steve Irwin
Play
Forgotten Christmas Carols
Quality about my Spouse
Her Love of Family
His Gentle & Kind Nature
Restaurant
Taco Bell
Olive Garden
Sandwich
Turkey and Cheese
Shopping Store
Fry's Electronics
Subject in School
Programming
English
Thing to Cook
Cheese Quesadilla
Pasta
Vacation Spot
San Diego
A Beach
Video Game
Age of Empires II
Sly Cooper