1-800-ADOPTION
Thank you for viewing our profile
If you would like to learn more about us, please call 1-800-ADOPTION (2367846), fill out the form at the bottom of our on-line profile page, or email us at bp_information@americanadoptions.com.
To revisit our on-line profile page and view our profile video at American Adoptions, simply use your mobile phone to scan the QR code on the right. We are looking forward to hearing from you!
James & Morgan
We thank you for your courage. We are humbled you have chosen to look at our profile. This is a difficult decision and the ultimate testament to a mother's love. Put simply: adoption is love. We want you to know we will love your child with every ounce of us. As you navigate this journey, we'll send you all the good vibes we can! Thank you for your undying love for your child.
About Us
Job
Clerk
Special Education Teacher
Education
Some College Credit
Master's Degree in Education
Relationship
Legally Married
Why We Chose Adoption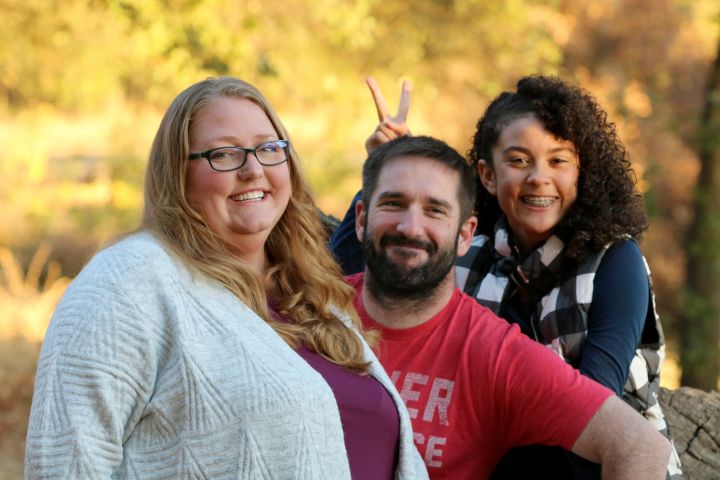 We have been blessed with adoption once before. But, we also knew that even if we did have a biological child, we also wanted to adopt at least one more. We discussed adoption and child rearing before we married. We felt it was important to be on the same page and have the same family values. We entered this marriage knowing what we both wanted and the journey we would have to take. Family is love. Adoption is love.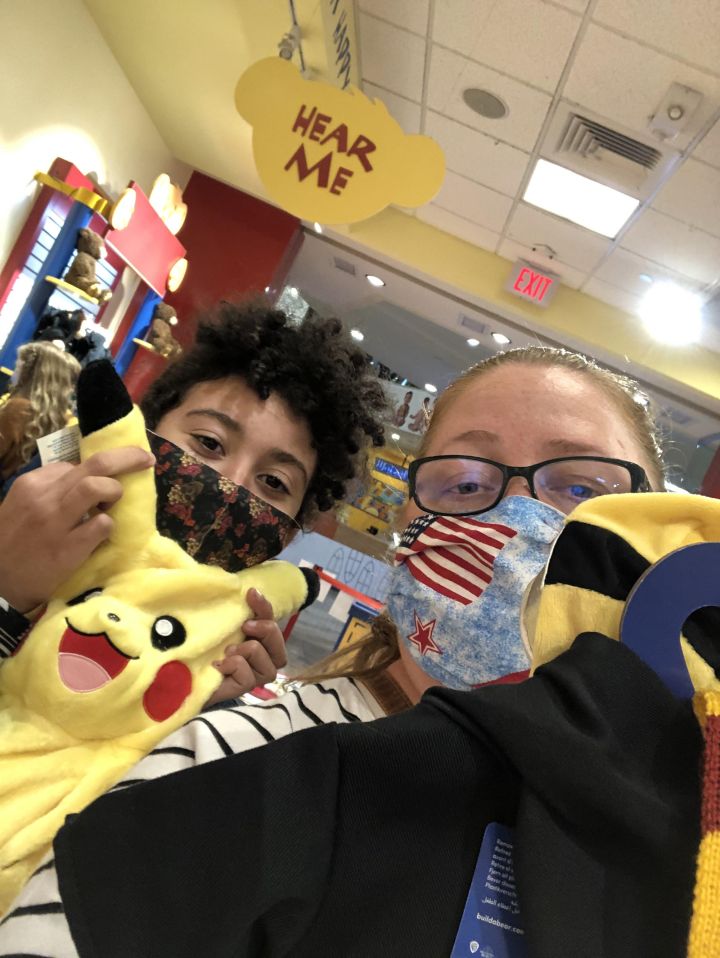 The power of adoption is humbling and no words can describe it; there is so much love, so much sacrifice, and so much support. It has blessed us with our daughter. She has already been an amazing big sister to our former foster child, who was a toddler. She is also an amazing older cousin to her toddler and infant cousins. We honestly cannot picture life without adoption because every moment, good and challenging, has been worth it. It makes us stronger and wiser and gives so much love. We hope it will continue to bless us again.
Our Life Priorities
Family is most important to us. We spend a lot of time with our parents, particularly Morgan's parents because they are closer. Plus, Morgan and her mom are co workers at the same school. Alexis, our daughter, is the most amazing kid. She was a great foster sister to our past children, and has really inspired us to be better parents. We absolutely love family time, both in our house and within our bigger family. We feel that it is important to have a close relationship with our village because it makes life better. We also believe that love makes a family. Our close friends are typically referred to as "Aunt" or "Uncle" and it makes all our children feel supported and special to have many loving family members. Love not blood defines our family. We feel that creating memories with our loved ones is important to our family. We love going to Tahoe or bike riding in the local nature park nearby. We spend quality time with each other in front of the house in our camping chairs while the kids play, or having us all attend, in mass, a school performance or sports game. We like to be the loudest cheering section. We like to create experiences and memories. The love of family makes you feel like the world is yours, and that's what we want all of our kids to know. The world is better because of them.
Our Most Memorable Moments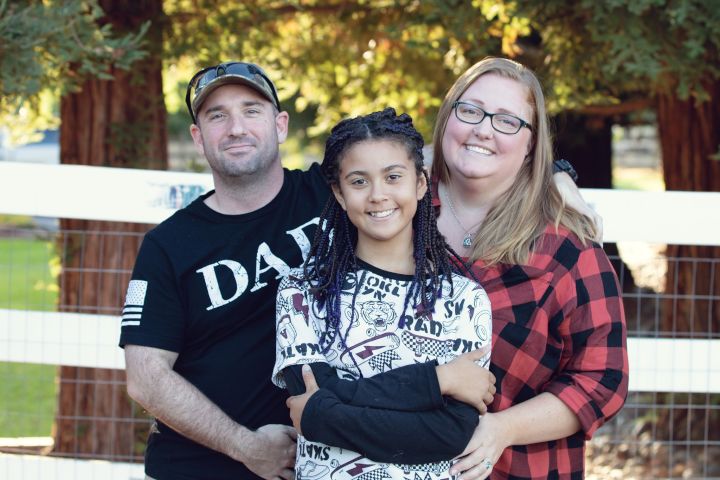 Morgan: In 2013, I was lucky enough to adopt our daughter, Alexis. I was a single woman who knew she wanted to foster-adopt. James was just my friend at the time. I became a licensed foster adopt home, and waited to be matched. James supported my choice like a true friend. In April of 2013 the call came. I waited patiently in the playroom at the CPS building. A wide eyed, curly headed, spitfire walked into that room, holding the hand of her case worker. Alexis eyed me suspiciously, but I respected that. Alexis butterflied from toy to toy, keeping her eye on me as I attempted to engage her. She wasn't too keen on talking directly to me. So, I began reading a book aloud. Alexis feigned disinterest, but eventually curiosity got the best of her. As I read aloud, Alexis made her way over to me and rested her hand on my forearm. It was at that moment, I knew I was Alexis's, forever. I can only describe that moment as electricity shooting to my heart.
James: My most memorable moment is meeting my ladies: I remember meeting Morgan in high school. Although she doesn't remember until we were older. She was always beautiful and sassy. I remember joking with her cousin and saying, "wouldn't it be funny if I married Morgan and we became cousins." And we did. I met Alexis a month later and became known as "Nice James". She was my buddy and we'd wrestle, play horsey, or "Dancing Princess at the Ball" (she'd wear princess dresses or bed sheets), and nerf gun wars. She told me I was fun and nice. Then Morgan and I began dating about a year later. I made sure to "propose" to Alexis with her very own necklace when I proposed to Morgan at Disneyland. She was so proud.
Photos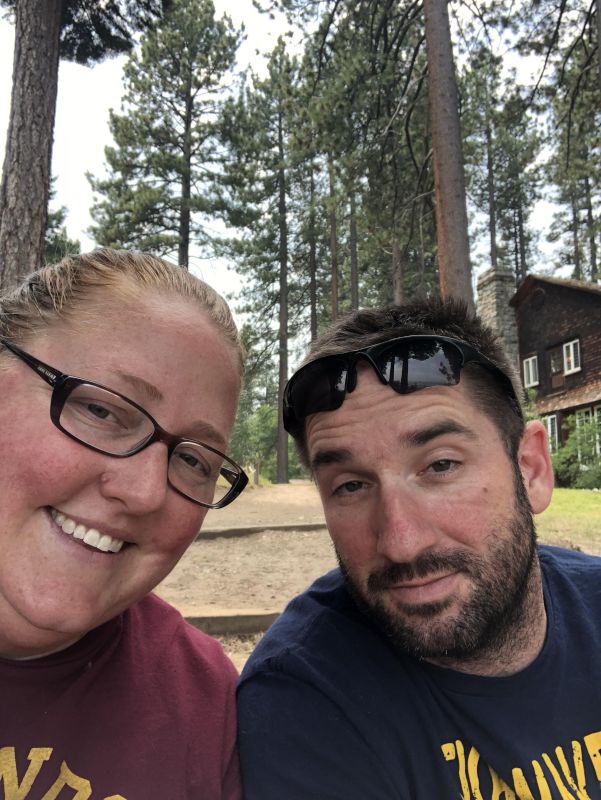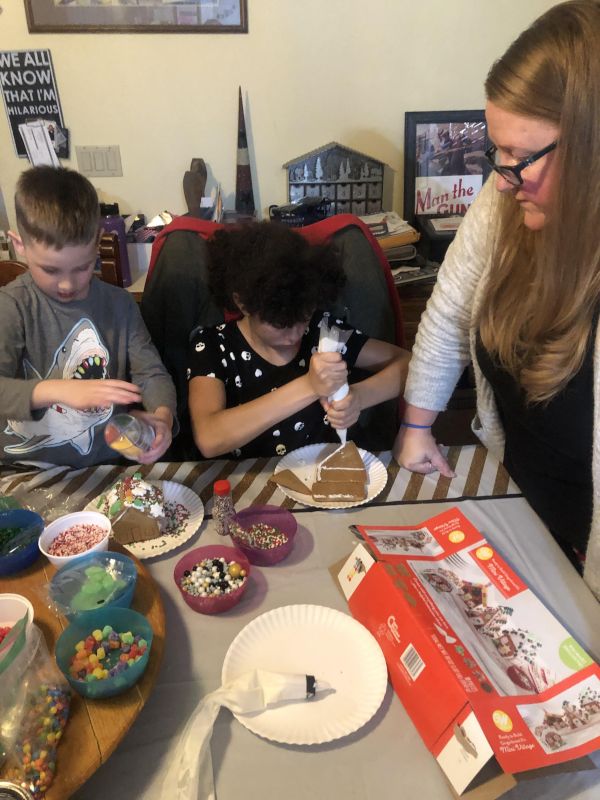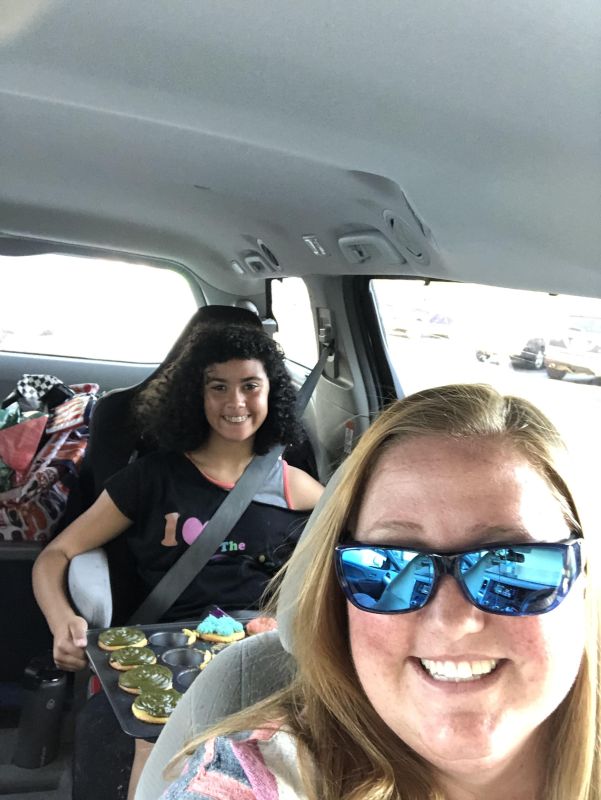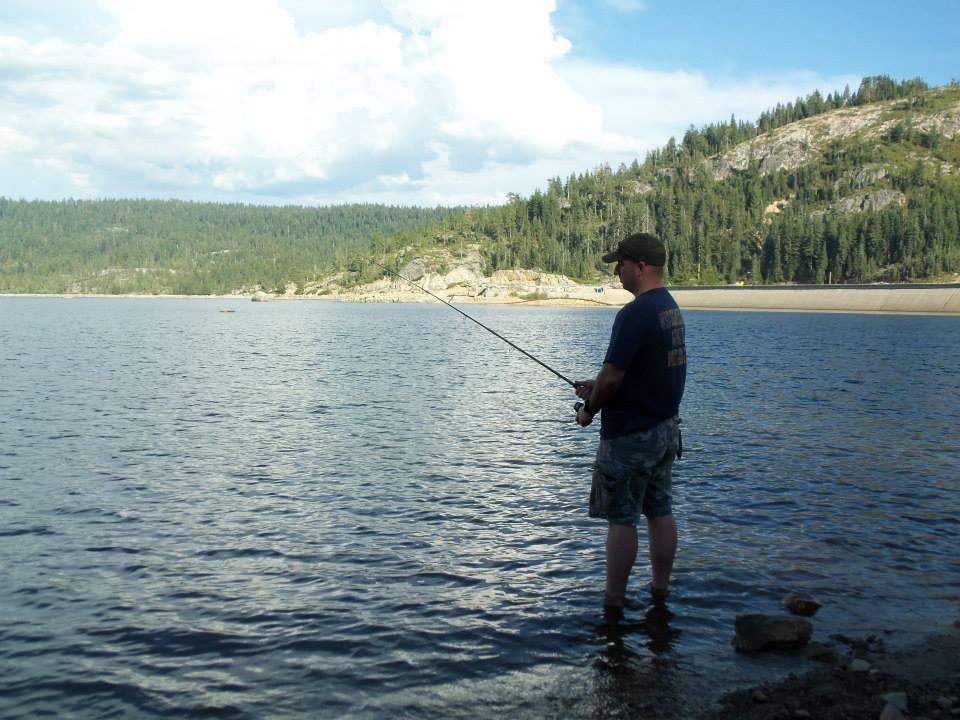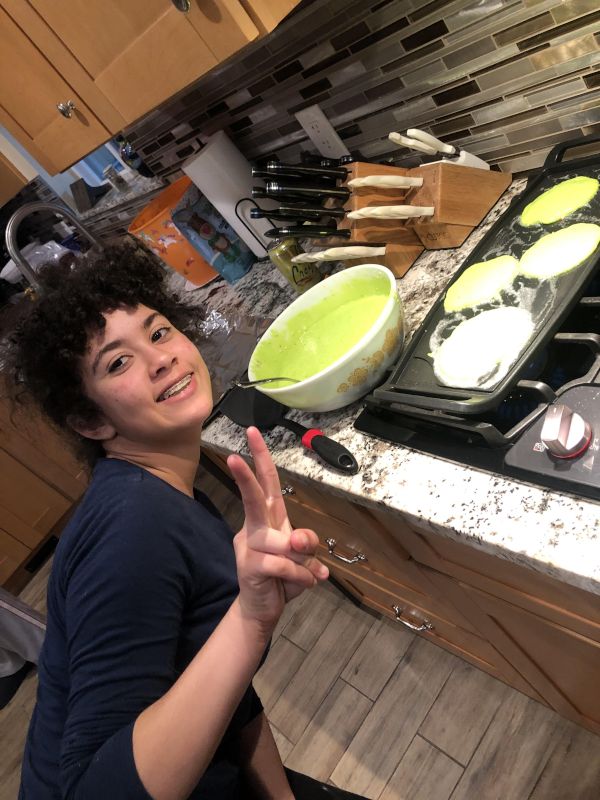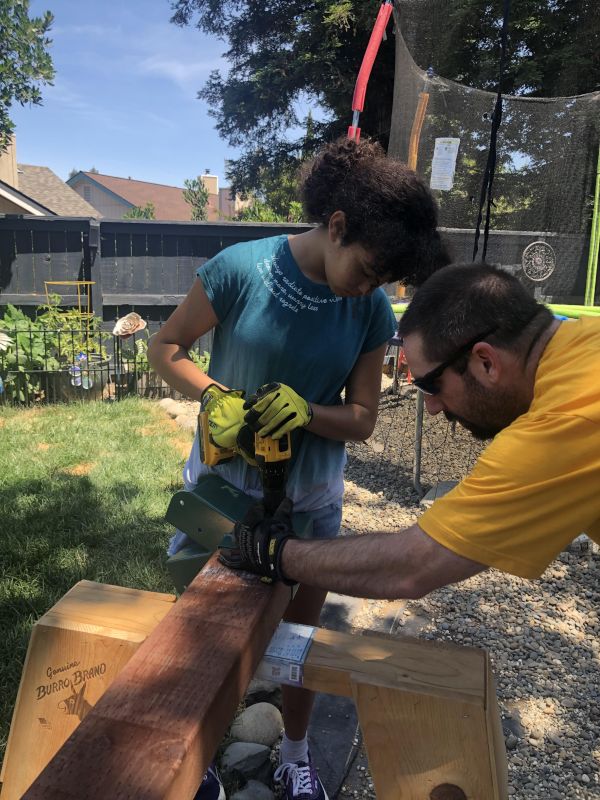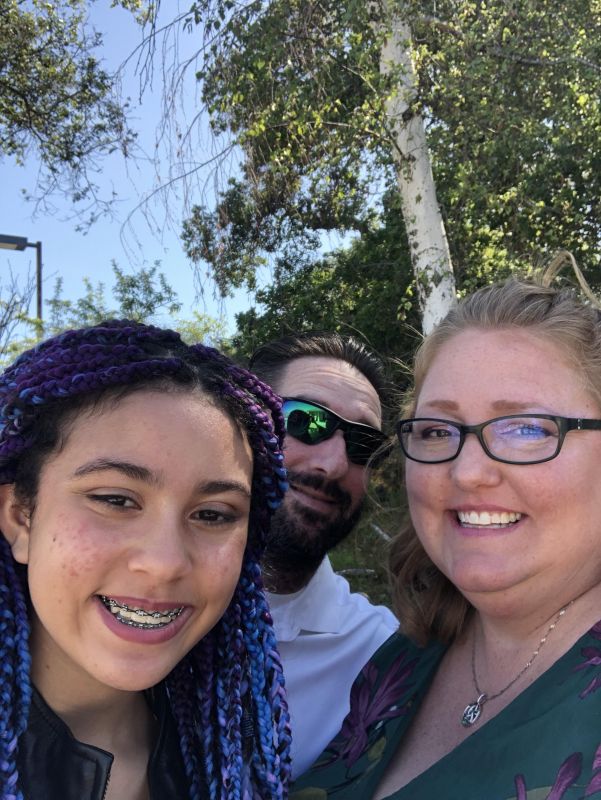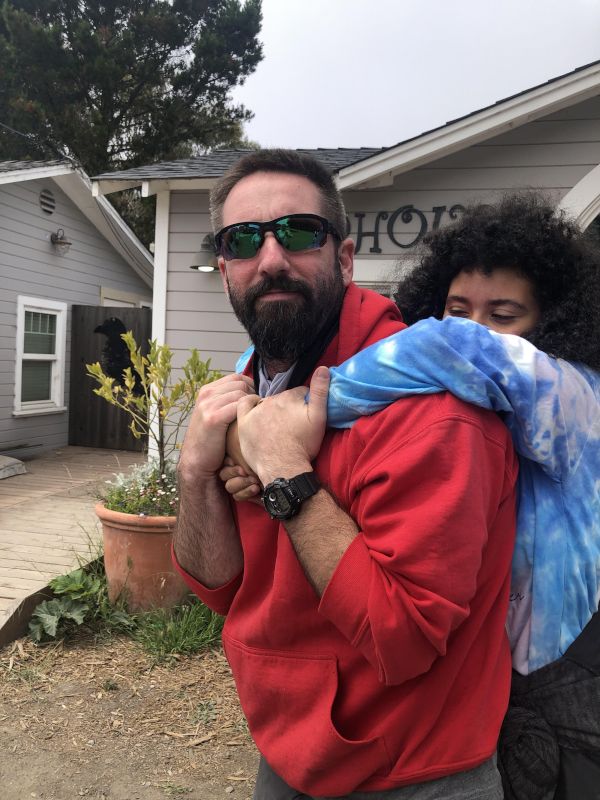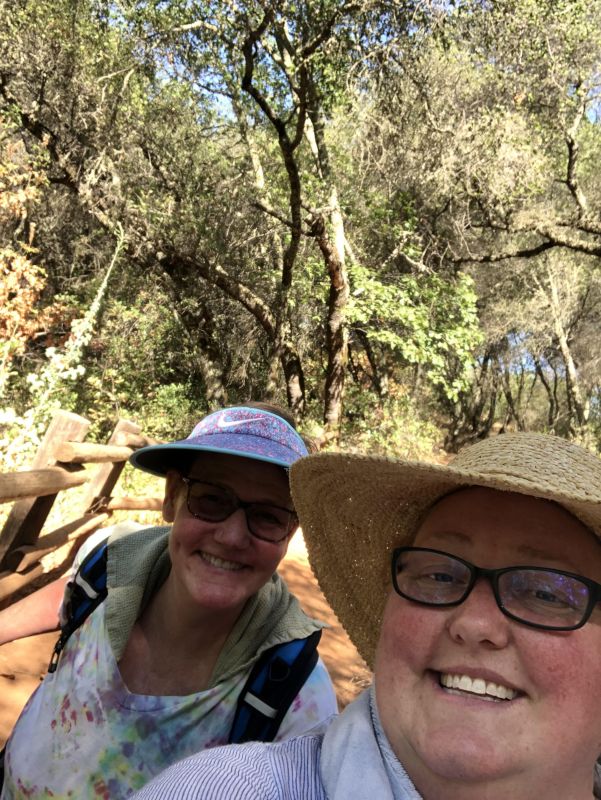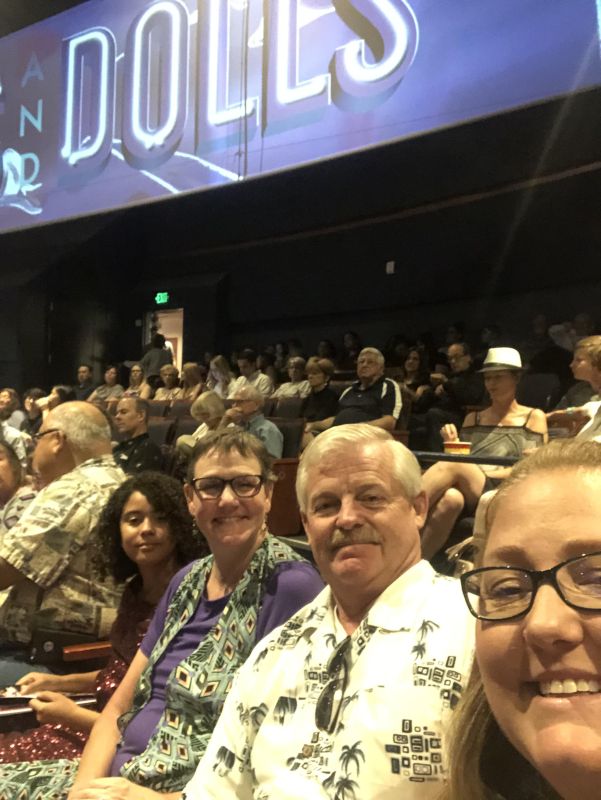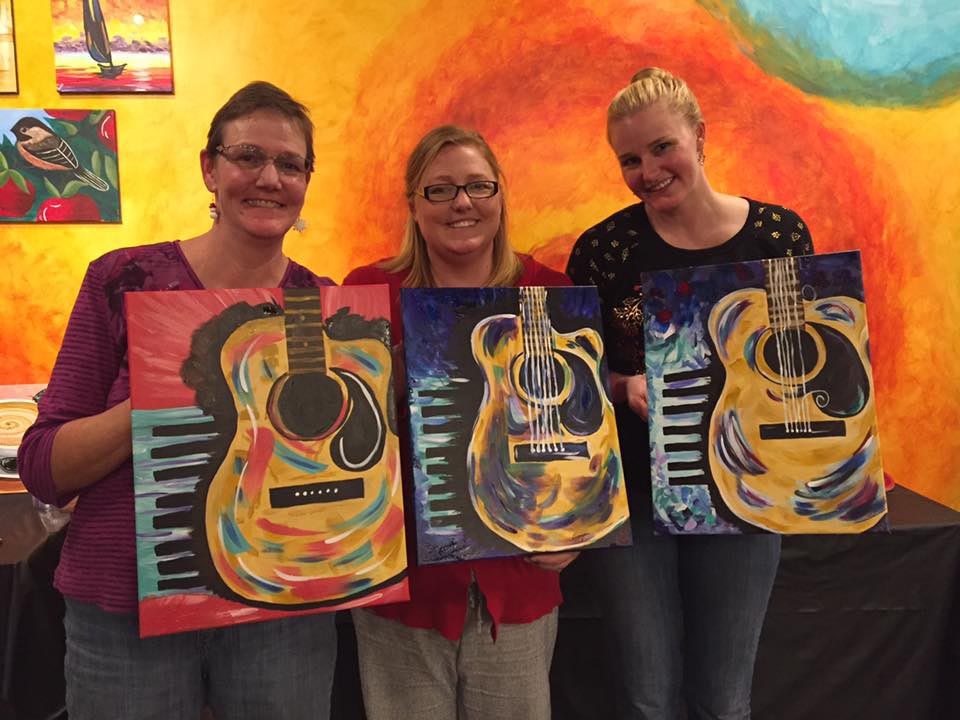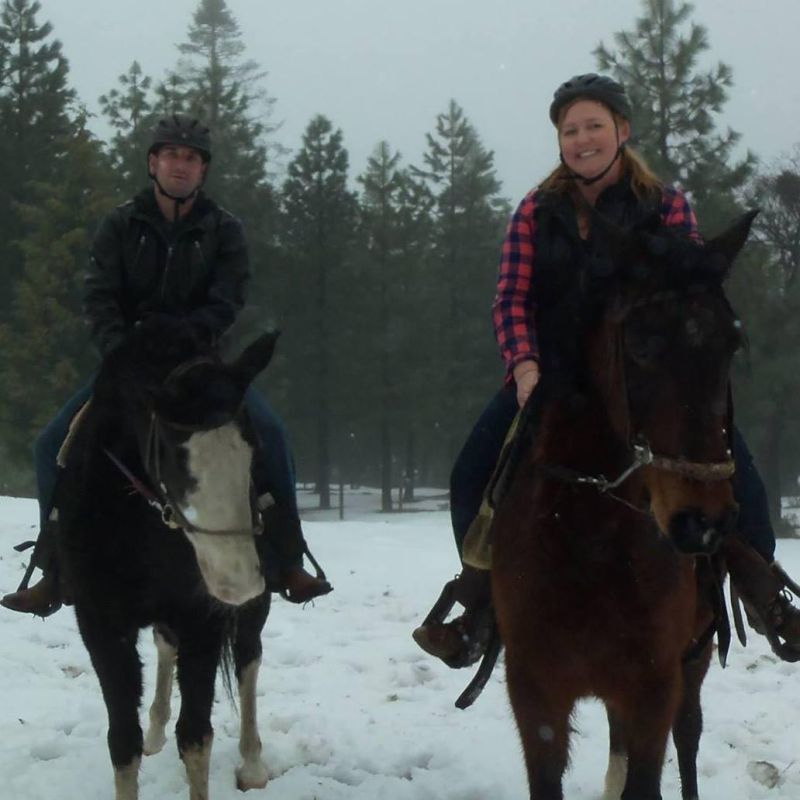 ×
1 / 12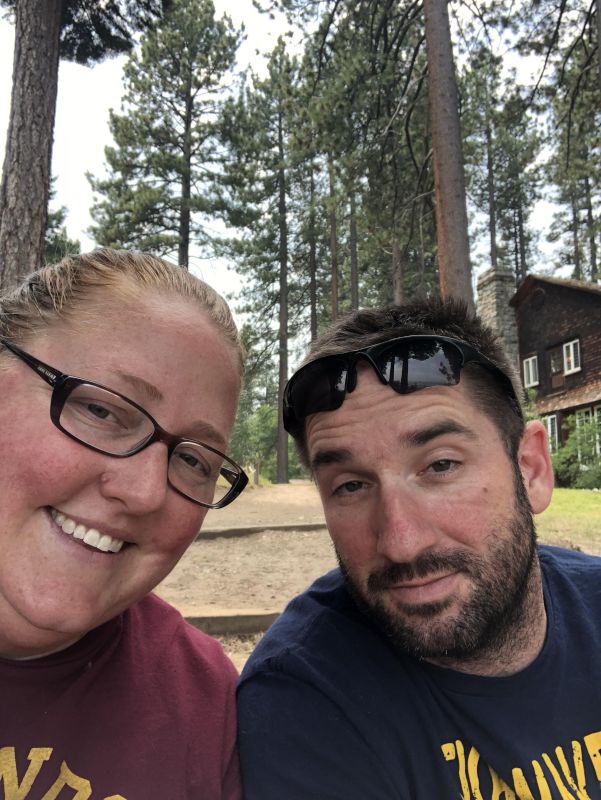 2 / 12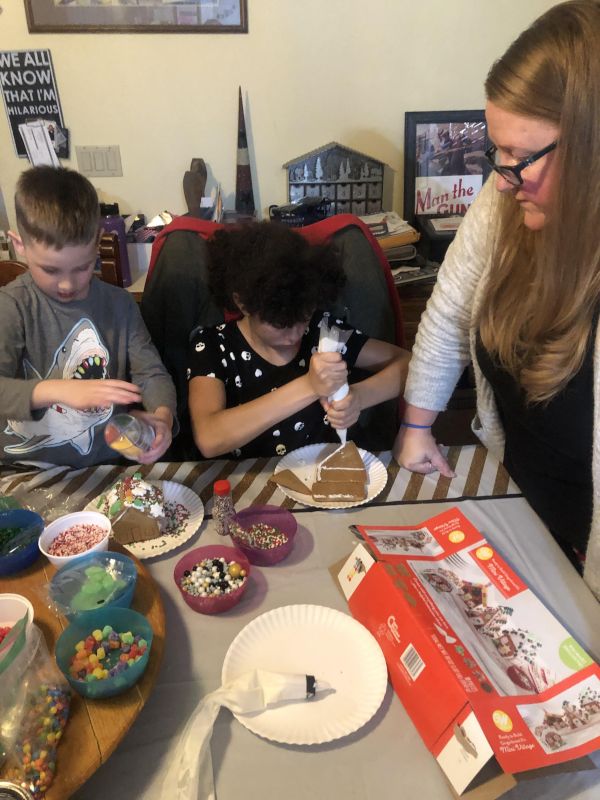 3 / 12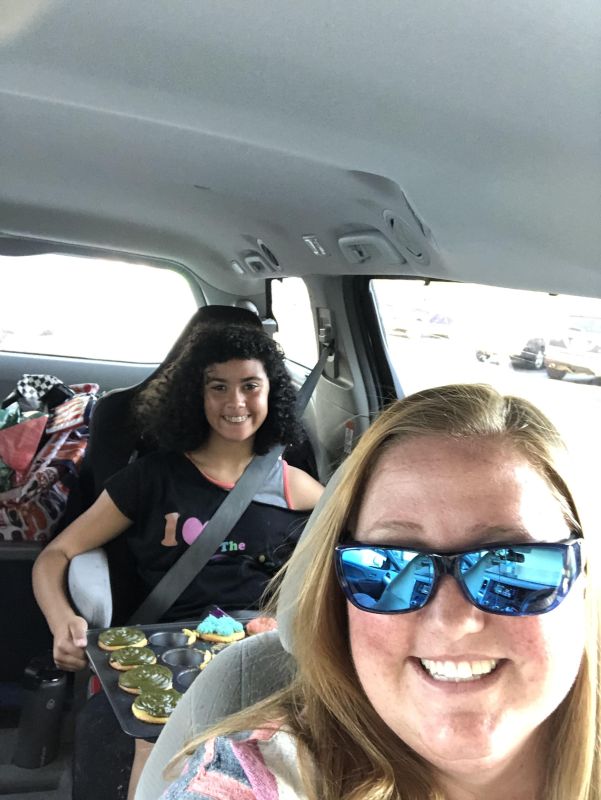 4 / 12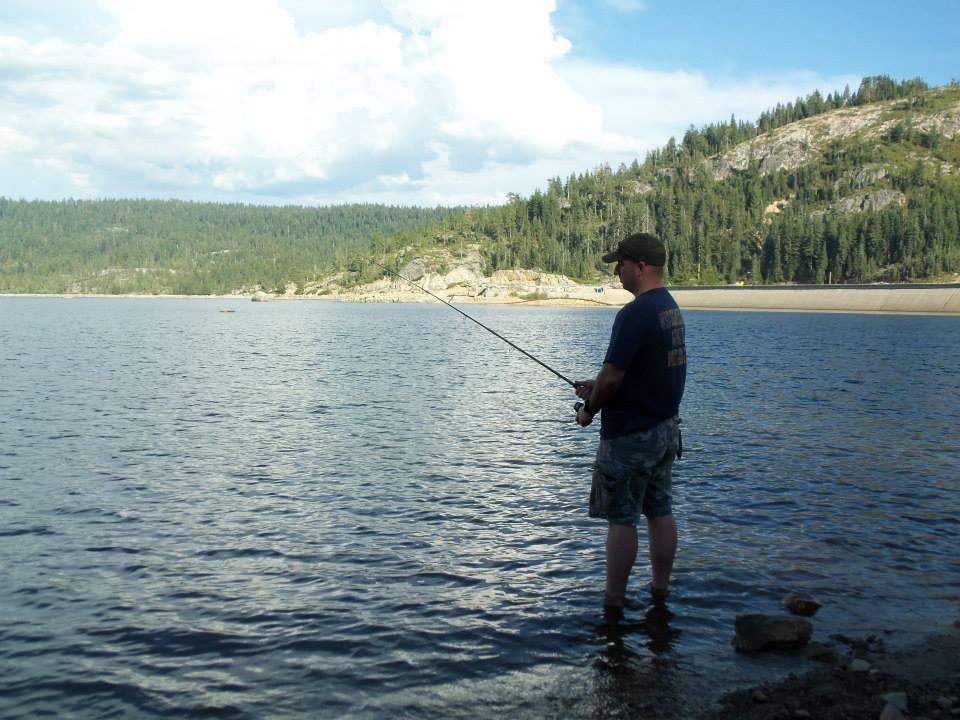 5 / 12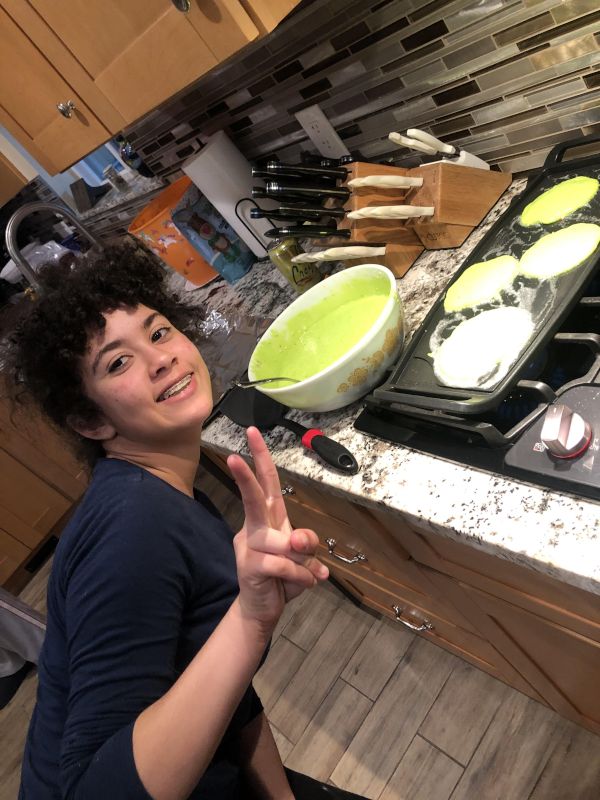 6 / 12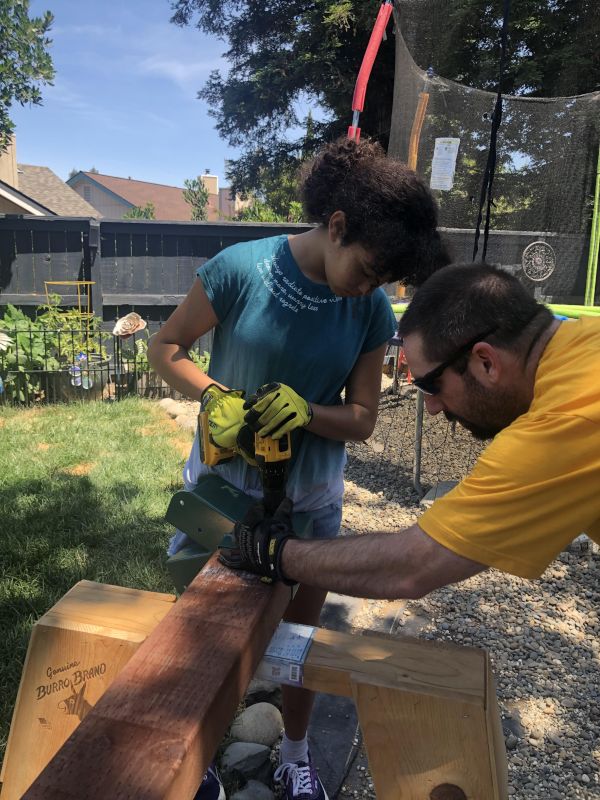 7 / 12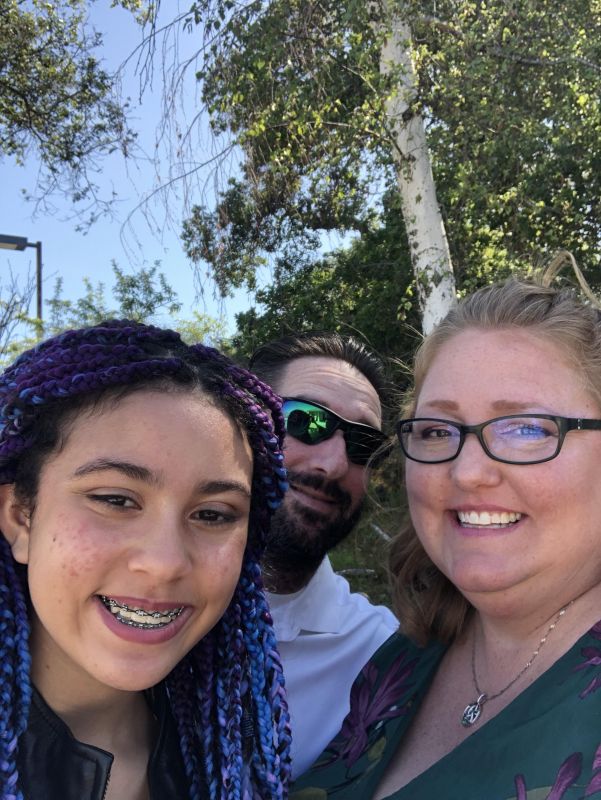 8 / 12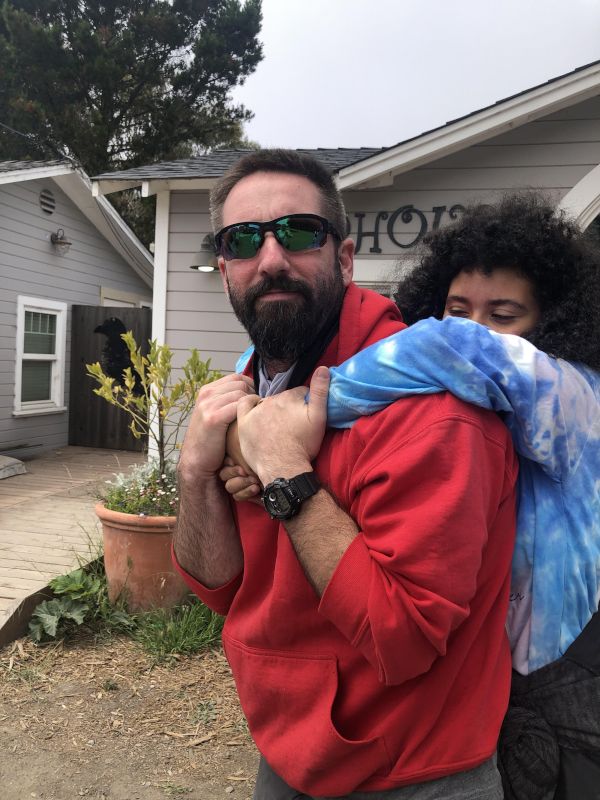 9 / 12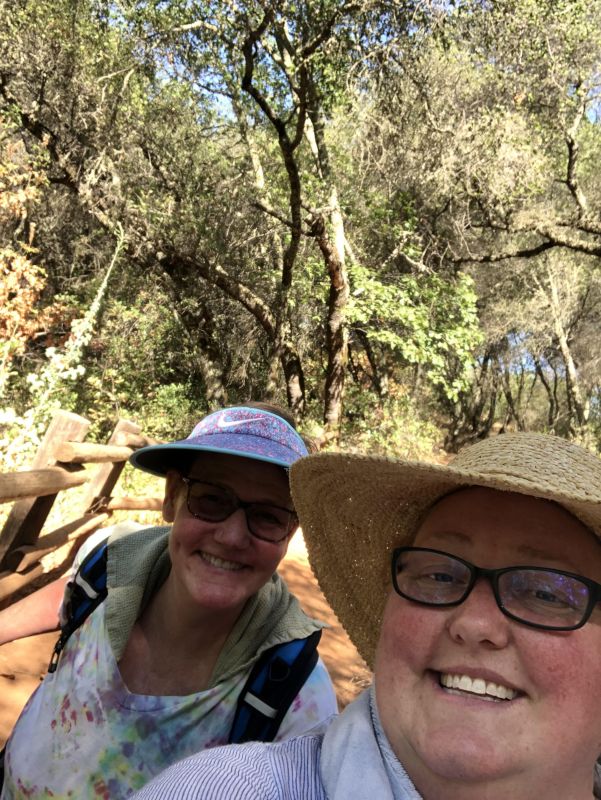 10 / 12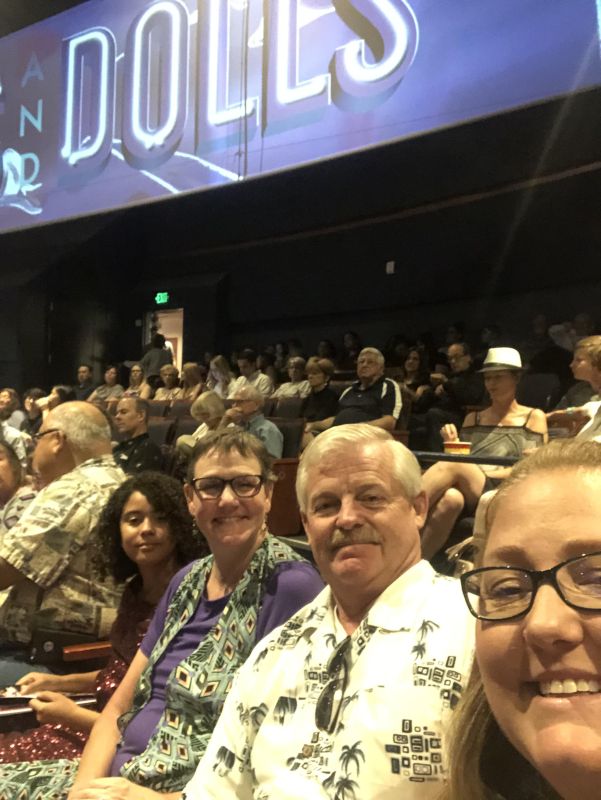 11 / 12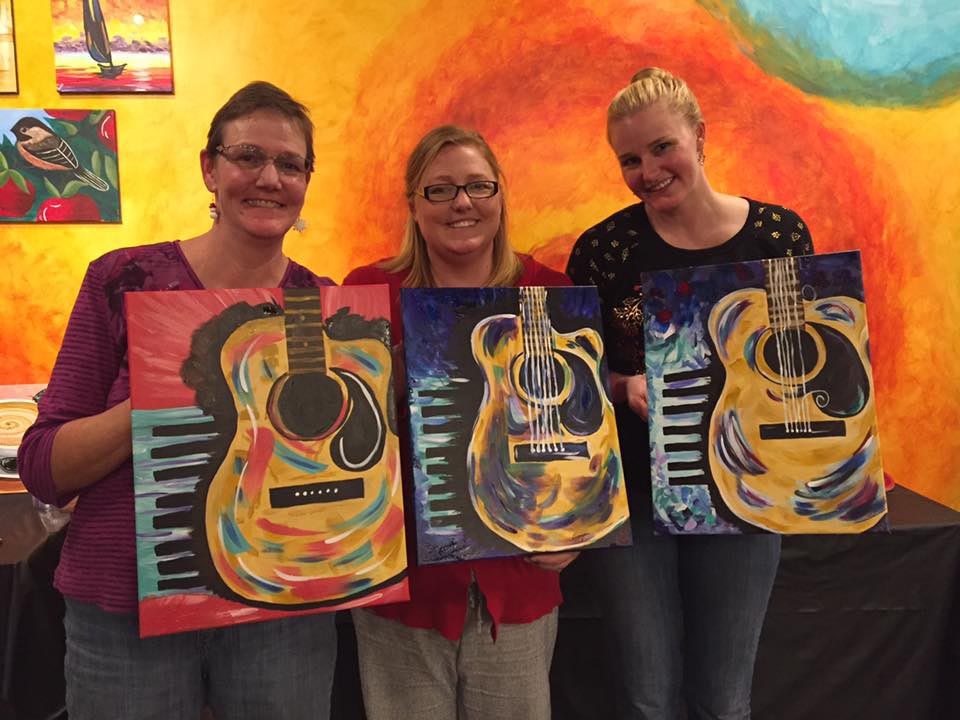 12 / 12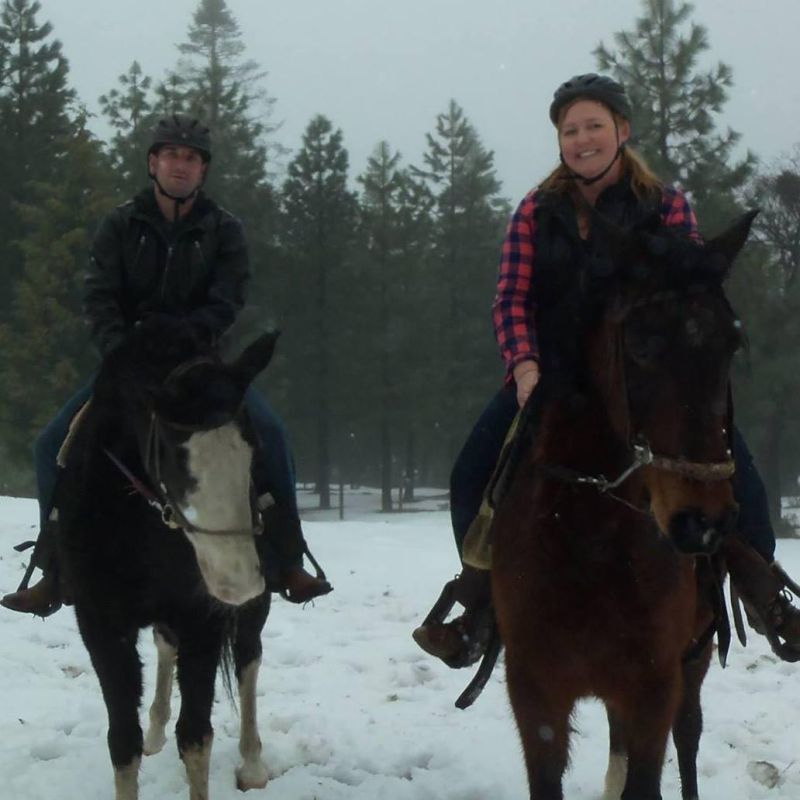 ❮
❯
Our Extended Families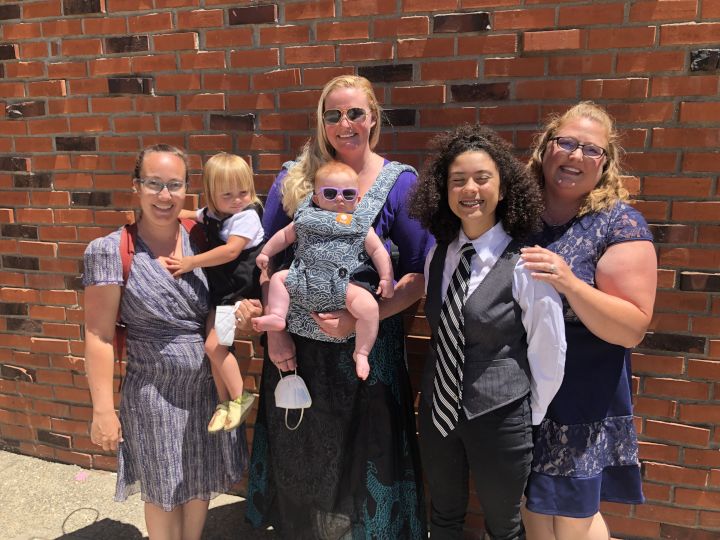 Morgan's parents live on a micro farm about 4 miles up to road from us. We enjoy spending time there. It has a small seasonal creek run through it that the grandchildren like to smoosh around in and catch tadpoles and frogs in. We also have a weekly family night dinner there, where we all get and get loud with stories and laughter. Alexis likes to run out back and catch lizards in the wood piles or get the eggs out of the chicken coop with the chicken shaped wire basket. She is looking forward to showing the newest member how to do it all. Morgan's sister just had her first child, so everyone takes turns snuggling. Her brother is deployed overseas, but the family enjoys zooming and sharing pictures via text each day.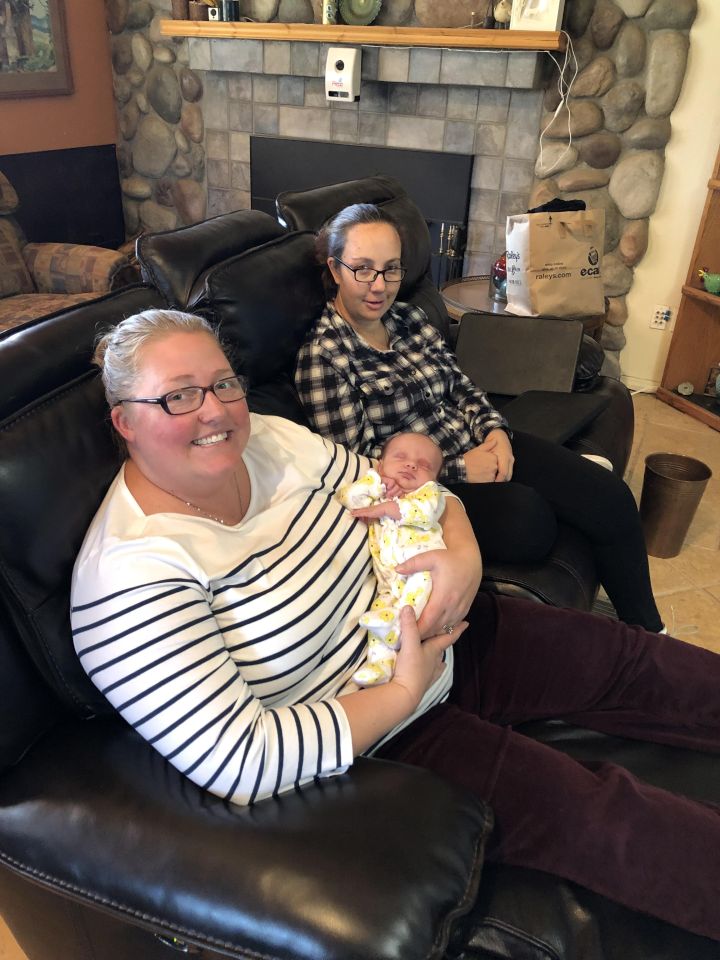 James's family lives about 45 minutes away and we enjoy brunch with his parents at Cafe Bernardo's or Susie Oaks Cafe. The grits are done just right according to his mom. Sometimes his mom plays go fish with the children and her sassy fishing skills accompanied by giggles of delight are hilarious! Our 2 nieces and daughter get so confused that Gigi could be so competitive.
Everyone is excited for the next member of the family to join us. They have grand ideas about adventure and family time and cannot wait to show them the ropes of egg collecting, go fish, and dinner time stories.
Our House and Neighborhood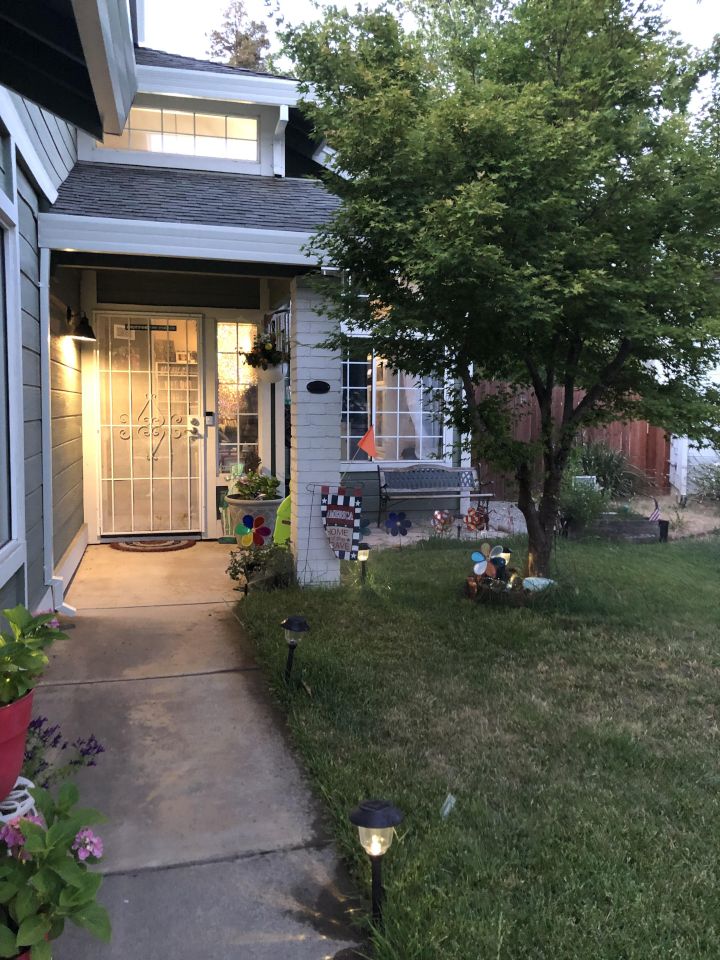 We live in a court, in California. Every Friday, weather permitting, we have "Court Night" where the parents drag out their camping chairs, Morgan pulls out her toy tubs, and we sit around with snacks and just relax and visit. Someone usually sets up a folding table that we all place snacks on, and the kids, all 18, run around the court playing. We enjoy the noise of kids having fun. Our alarm for bedtime is typically when one of the kids starts to cry and say they aren't tired. We celebrate birthdays together and house sit, as well as act as the neighborhood watch for each other.
We host 4th of July in our driveway and all the neighbors pitch in for fireworks and the potluck. Glow sticks are a must and the dad's enjoy the bigger fireworks and get creative with displays. During Christmas, almost everyone decorates their house in lights. There might just be a small healthy competition of light displays secretly going on, but no one has spoke about it yet. Haha! We like to ride bikes or walk over one of the two parks near by. Both are gorgeous and both are within walking distance. We also have close friends that live around the corner. Which makes visiting and kids playing easy and fun.
Morgan enjoys trying to improve her green thumb out front and the backyard has a playhouse, trampoline, vegetable garden, and swing. She hopes to add a small chicken coop someday.
From Us to You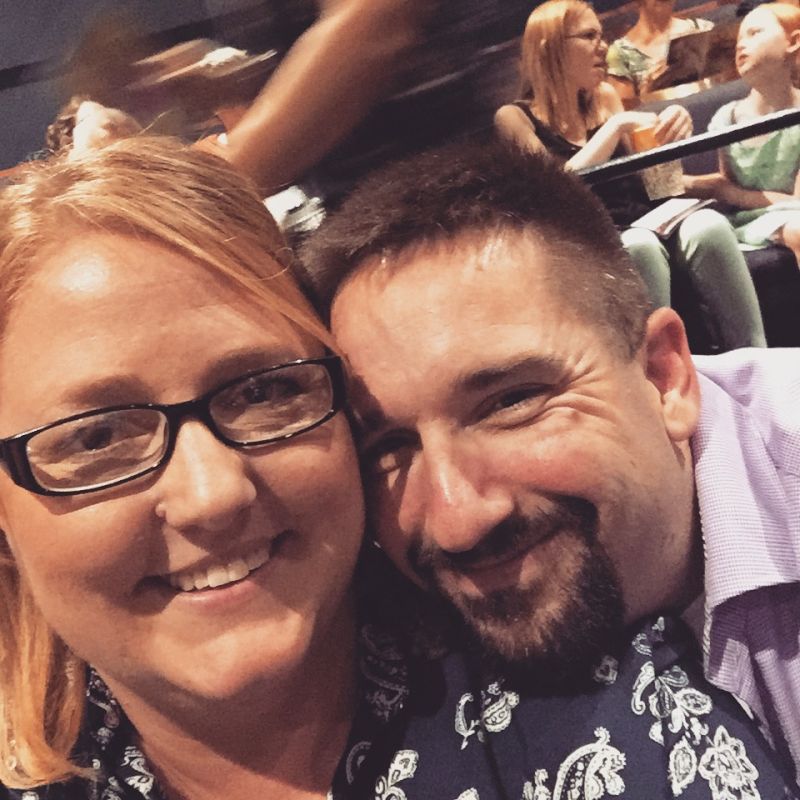 Hello!
We are James and Morgan. Thank you for your time. We are more than excited to continue to build our family through the love and power of adoption. We are a family of three humans and six fur babies. We are humbled and honored that you took the time to learn about us in your own adoption journey, should you choose to pursue adoption. We promise to honor you, your courage, and your love in all we do with your child in this ultimate life changing act of love.
We are a multiracial family that discovered the love and power of adoption 7 years ago with our daughter. We have known each other since we ourselves were 14 years old. We flirted shamelessly until 2014. By then, Morgan had fostered and adopted our daughter. She was 5 when Morgan adopted her. James was Morgan's best friend, biggest cheerleader, and support through it all. Then we decided to stop flirting and start dating. It worked! We got married in 2016 and James immediately adopted our daughter too. And yes, we still flirt shamelessly!
James is a postal clerk and active reserve navy member. Morgan is a special education teacher at the school right down the road from our house. Our weekends are reserved for home projects, friends, and family adventures. Our daughter helped design and build our backyard landscape. When we're not doing home projects or playing out front in our court with the 15+ neighbor kids, we are going on day adventures such as hiking, splashing in the ocean, or visiting a museum where Morgan's inner history nerd comes out with an excited twittering of information. We live conveniently between the mountains and ocean, where the drive is no more than 2 to 4 hours and so worth it!
An important aspect of our lives is family time. We have weekly dinners with Morgan's parents and try for monthly brunch with James's parents, who live further away. Texting, facetime, and phone calls are also a daily thing with loved ones. We have an unlimited phone plan because of this. We want to continue to grow our family through adoption as it has been the biggest blessing on our lives. Every moment has been worth it, no matter how difficult or easy. We look forward to it all!
As you make the most important choice about who will raise your child, we want you to know that all three of us are "infinity percent" committed to raising this child and giving him or her all we have. Their well being and happiness will be most important to us all! We also want to make sure to share that with you with birthday and holiday cards at the very least, if you are willing. Thank you for taking the time to read our letter and we hope that with this small glimpse into our lives, we've given you some comfort in your journey and decision. We would be humbled and completely overjoyed welcoming your child into our family.
James & Morgan
Favorites
Actress
Scarlet Johannsson
Carol Burnett
Author
W.E.B. Griffin
JK Rowling
Book
The Bible
Secret Garden
Candy Bar
3 Musketeers
Butterfinger
Childhood Memory
Camping with dad
Any time at my grandparents ranch in the mountains.
Childhood Toy
Nerf Guns
My bike
Children's Book
Hardy Boys
The Day Jimmy's Boa Ate the Wash
City
South Lake Tahoe
Sana Cruz
Classic Movie
Silverado
Wizard of Oz
Day of Week
Friday
Saturday
Dessert
Tiramisu
Creme Brulee
Disney Movie
Lilo & Stitch
Lilo & Stitch
Dream Car
1943 Chevy Truck
1964 Mustang
Dream Job
Retirement
Owner of a cafe that hires foster youth and special needs teens as the staff, partnered together in pairs.
Dream Vacation
Switzerland
3 weeks in Switzerland
Family Activity
Bike riding in Tahoe
Riding bikes in mountains at Lake Tahoe
Flower / Plant
Rose
Daffodil
Form of Exercise
Nerf wars with my family
Hiking and Horseback riding
Holiday
Memorial Day
Fourth of July
Holiday Song
I'll be Home for Christmas
Proud to be an American by Lee Greenwood
Holiday Tradition
Watching White Christmas on Christmas Eve
Coffee Cake for Christmas Morning
Ice Cream
Moose Tracks
Daquiri Ice from Baskin Robins
Junk Food
Red Vines
Cotton Candy
Leisure Activity
napping
Painting
Magazine
Anything about the outdoors
Country Living
Memory with a Child
Summers with Oma at the beach
When my daughter got a wide toothed comb stuck in her hair and tried to explain to me how it got there and how we would get it out.
Memory with Spouse
Our Wedding
Jackie Robinson Day at the Giant's game in 2014.
Movie
Jason Bourne (any)
The Gooneis
Movie Munchie
Red Vines
Kettlecorn
Movie Quote
"Ludacris speed"
You're killin' me smalls!
Movie Type
Action
Period Drama
Musical
South Pacific
Into the Woods
Musical Group
Any one of the country groups
The Band Perry
Nursery Rhyme
Einsy Weensy Spider
Hey Diddle Diddle
Olympic Event
Hockey
Gymnastics for Summer and Bob Sled for Winter
Personal Hero
Alexis (our kid)
My Papa
Play
Le Miserable
Midsummers Night Dream
Poet
Shakespeare
Shel Silverstein
Quality about my Spouse
Never gives up
He's so kind
Quote
To Thy Own Self Be True
Nothing is impossible, even the word itself says, 'I'm possible."
Restaurant
Mikuni
Mikuni Sushi
Sandwich
The Steamer from Firehouse Subs
good ol' PBJ on wheat
Scripture
Trust in the Lord
Jeremiah 29:11-13
Shopping Store
Cabela's/Bass Pro
Hobby Lobby or Dollar Tree (it's a tie)
Song
Humble and Kind (Tim McGraw)
Kick the dust up
Sport to Play
Baseball
Baseball
Sport to Watch
Baseball
Baseball
Sports Star
Joe Montan
Brandon Crawford
Sports Team
sf SF Giants
SF Giants
Subject in School
History
History
Superhero
Captain America
Captain America
Thing to Cook
I'm not allowed to touch her kitchen (haha) - only wash the dishes. It's in our vows (haha).
Wonton soup
Time of Day
When I get home
evening
Tradition
Build a Bear on Forever Days
Family night dinner with my parents
TV Show
Big Bang Theory
Big Bang Theory
TV Show Character
Mike (Tim Allen in Last Man Standing)
Sheldon
Type of Music
Country
Country
Vacation Spot
Cabin in the woods
A cabin in the mountains
Video Game
Anything Assassins' Creed
Mario Bros - the original!