1-800-ADOPTION
Thank you for viewing our profile
If you would like to learn more about us, please call 1-800-ADOPTION (2367846), fill out the form at the bottom of our on-line profile page, or email us at bp_information@americanadoptions.com.
To revisit our on-line profile page and view our profile video at American Adoptions, simply use your mobile phone to scan the QR code on the right. We are looking forward to hearing from you!
Eric & Theresa
We are so grateful for the opportunity to adopt. We hope that as you read our profile you will see the love that we have in our family and our eagerness to share this love with a new child/children. We have so much love to share. Our family has been blessed in so many ways and we would love to include you in our story through this journey of adoption.
About Us
Job
Security Guard (Civilian Federal Position)
Owner & Director of a Holistic Counseling Center
Education
Bachelor's Degree in History & Education
Master's Degree in Counseling
Relationship
Legally Married
Why We Chose Adoption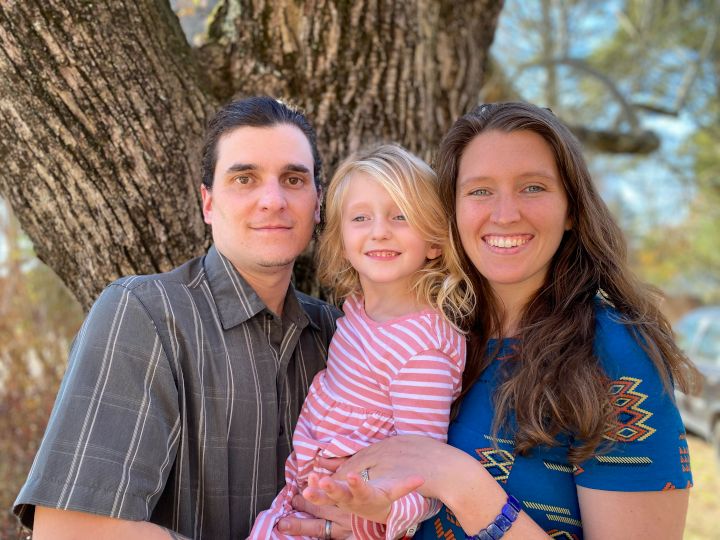 We have always felt called to adopt. We both had friends growing up that were adopted and so we were aware of adoption from a young age. We had discussed our desire to adopt early on in our marriage and have always discussed how we would pursue this dream.
We had our daughter six years ago, and she is the light of our life. Theresa suffered complications from the delivery, and then years later suffered complications after a miscarriage. It would be life threatening for her to have more biological children.
We have a lot of love to give and are hopeful and excited to proceed with the adoption process. Our daughter is very excited to be a big sister and we feel that we could provide a wonderful environment to another child or children in our family.
Openness in adoption is something we believe in. We view adoption as forming a relationship based on trust and respect with the birth mother as we pursue the adoption journey and throughout the child's life. We want our future adoptive child to know about their biological family, heritage, and history. We want to be honest and open with creating a plan that works for openness with our family and the birth family.
Our Lifestyle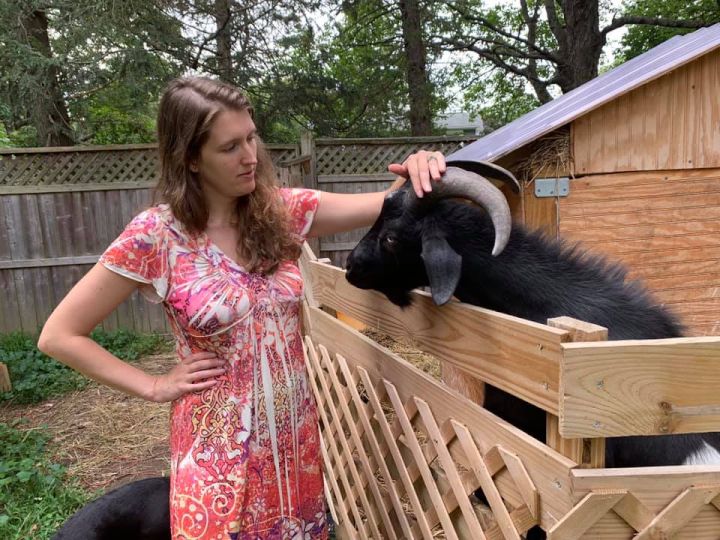 Our family loves to be active. We work hard but also make time to enjoy activities that we love. We go to the beach as a family at least once a week, and we love to go on hikes together. We go on a walk through our neighborhood every night, often stopping to talk to neighbors or play with friends. We just got involved in learning to skate at the skate park! Our daughter wanted to learn how to scooter on the ramps after she saw X Games on TV...Eric bought a skateboard and Theresa found her old rollerblades so we could try out this new activity as a family!
We have always had a passion for animal rescue and we have many pets to show for it ­— three dogs, two goats, a bearded dragon, chickens and ducks ... all of which are rescues. We believe that growing up around animals teaches compassion, respect for all living creatures, and also a lot of fun! Our daughter loves to play with the animals and also enjoys helping out with their daily care.
We are a homeschooling family and we love the opportunity to teach our daughter at her own pace, and to incorporate real life lessons that children often do not have the change to explore in school. Homeschool gives our daughter the chance to follow her passions, including learning musical instruments, engaging in nature based learning groups, traveling, hiking, camping, and even participating in dance, gymnastics, karate, and cheer.
Cultural Diversity
We respect that diversity is a central theme in adoption. We acknowledge the role that race, heritage, culture, and family history plays in development and understanding your own unique journey in life. Part of our commitment to openness in adoption is aimed at honoring the birth family's culture, so that we can always be mindful of honoring this part of the child's life. Especially in our current times, we respect the importance of being aware of these factors and will work hard to educate ourselves, our children and those around us about issues regarding race and inclusiveness.
We welcome lessons on diversity in our daily lives. Having been in the military, Eric learned the importance of learning about the customs and beliefs of different cultures, both within his unit in the Army and also in the communities were he served in the Middle East. Theresa has been a mental health counselor working in the human services field for over ten years. She has witnessed how culture and diversity impact individuals and family through all stages of development.
We focus a lot on teaching our daughter about diversity through our homeschool curriculum. We enjoy going to the Tomaquag Museum which honors the stories of the indigenous people of Rhode Island, and we engage in their homeschool programs with our daughter. We use culturally sensitive and diverse homeschool curriculum and provide models of diversity in our daily lives.
Photos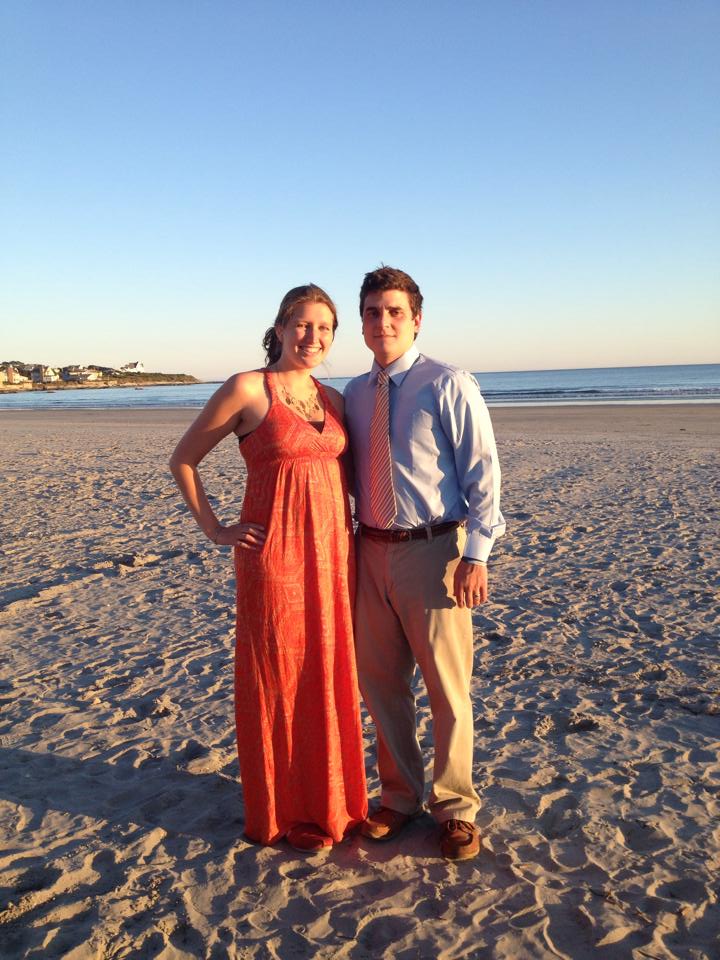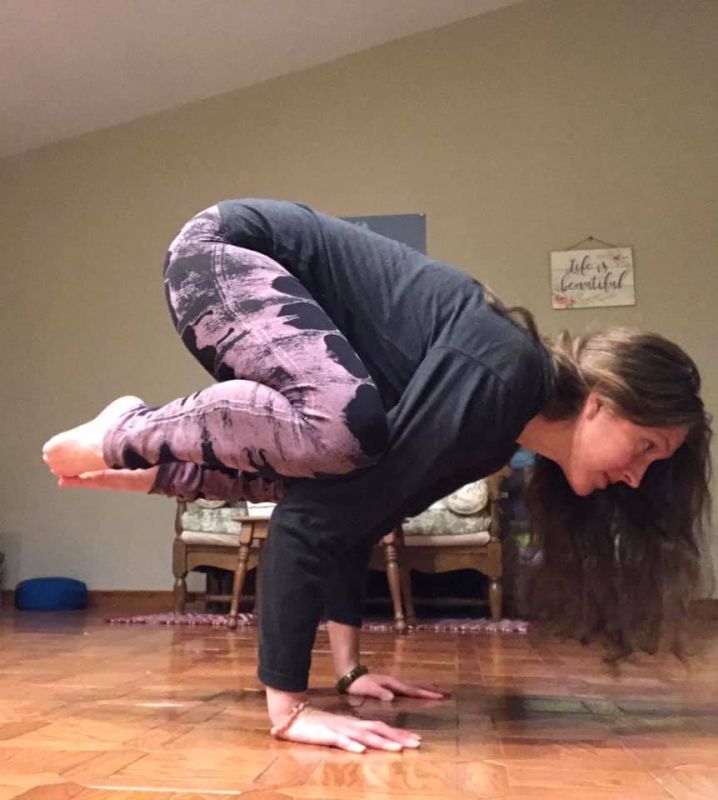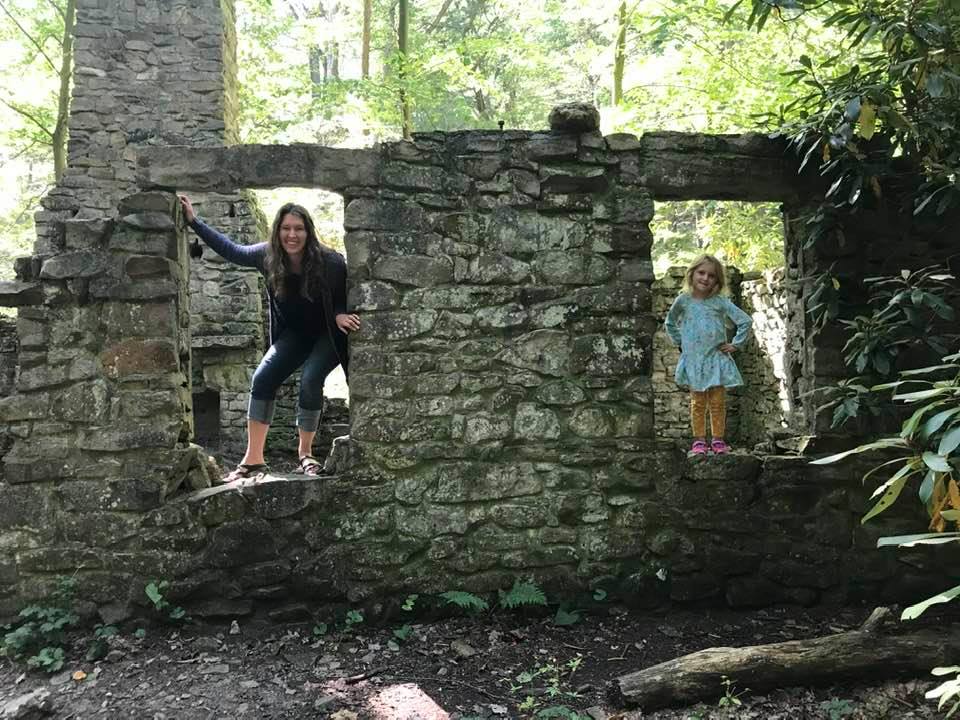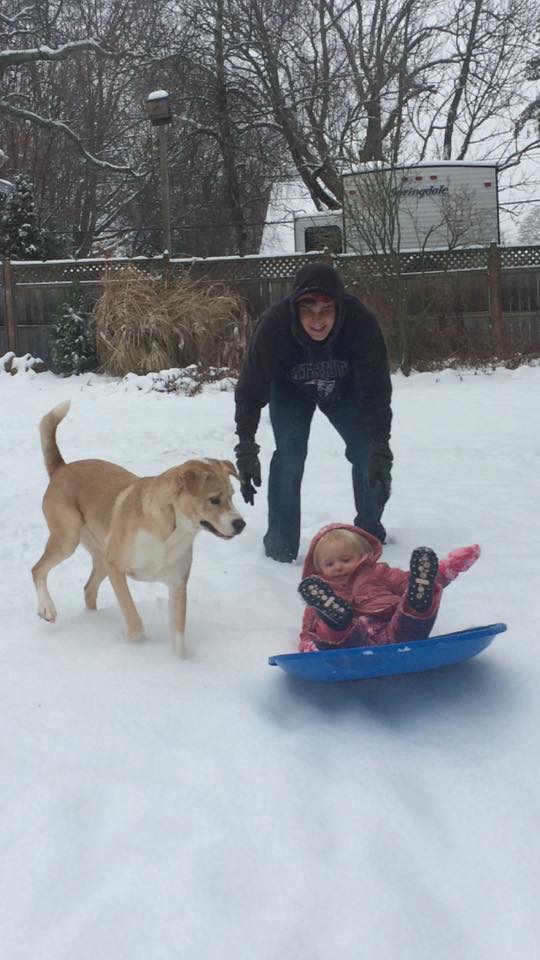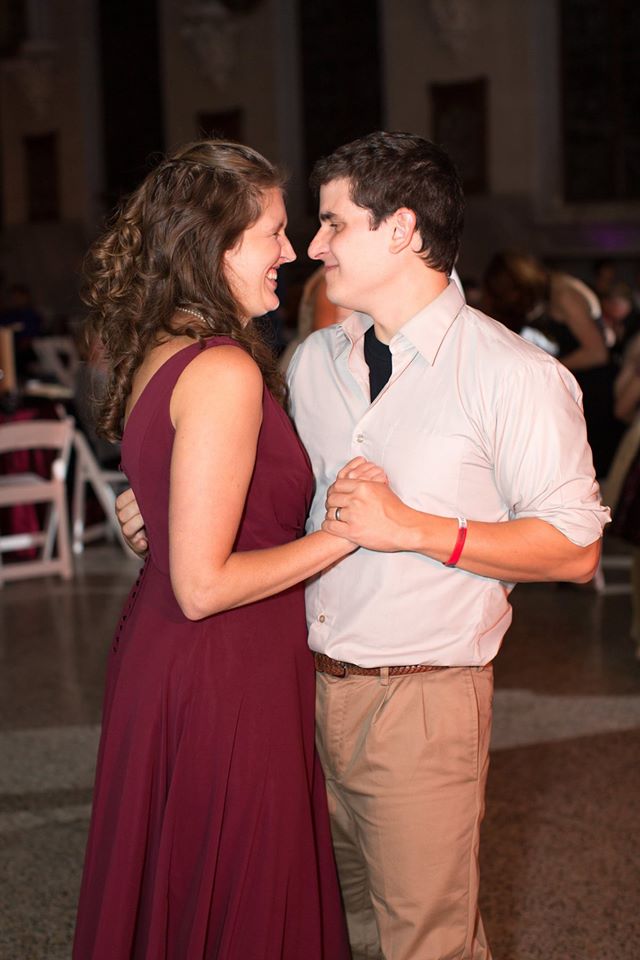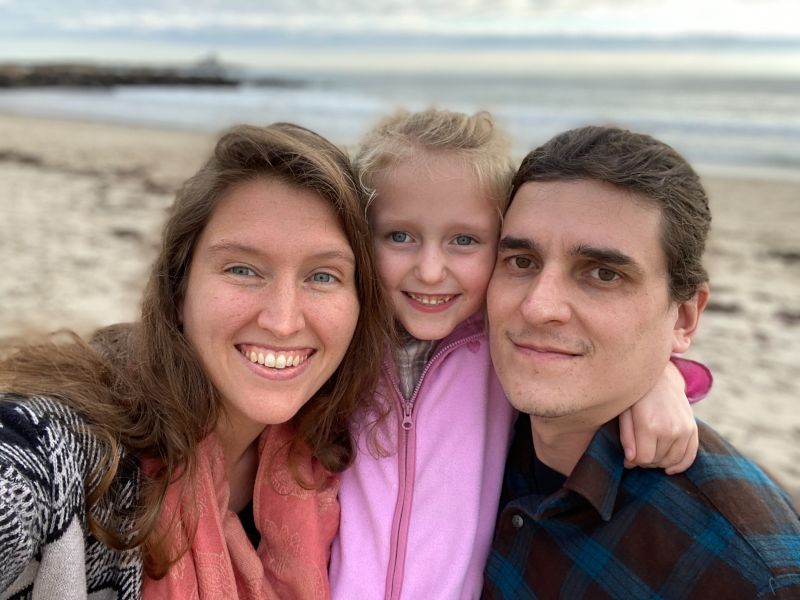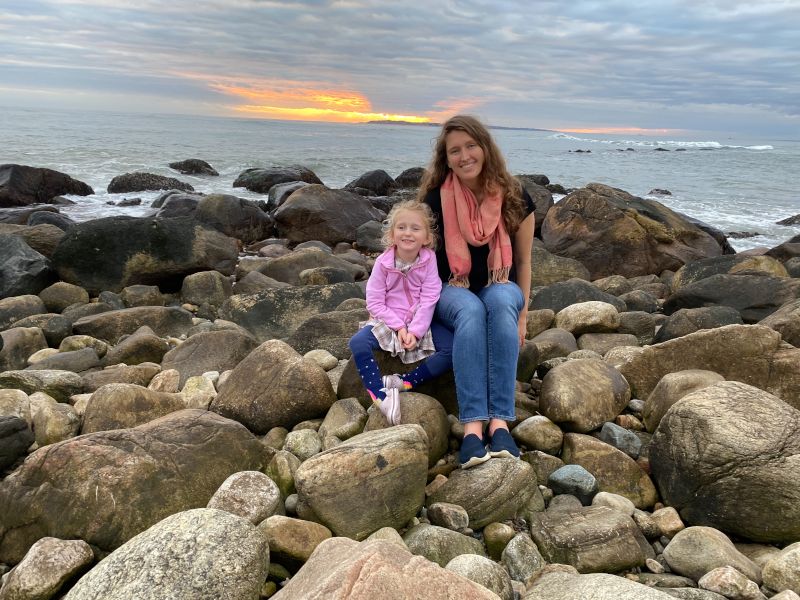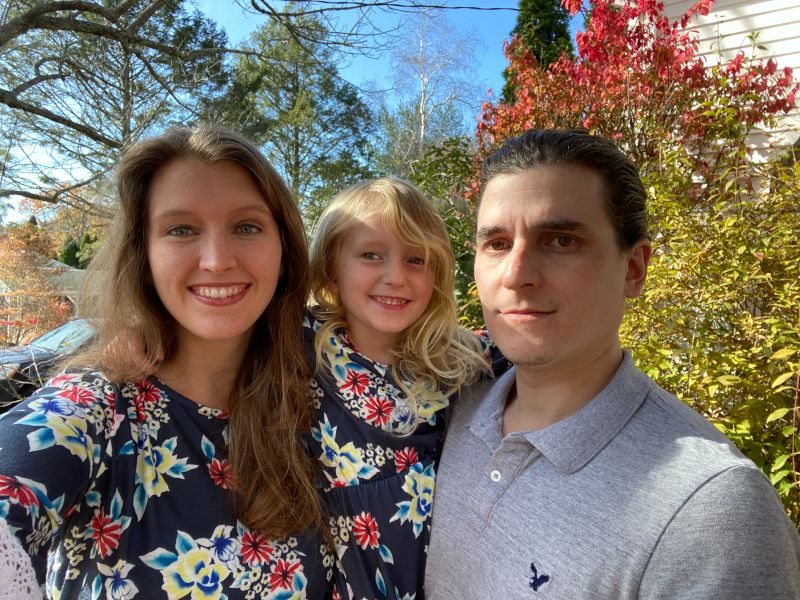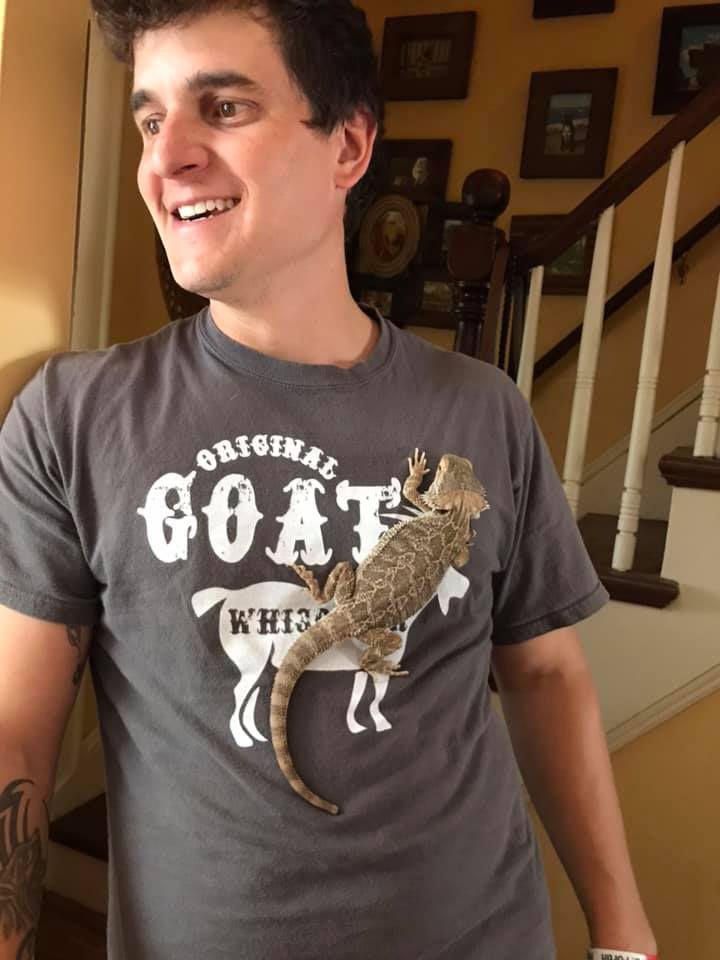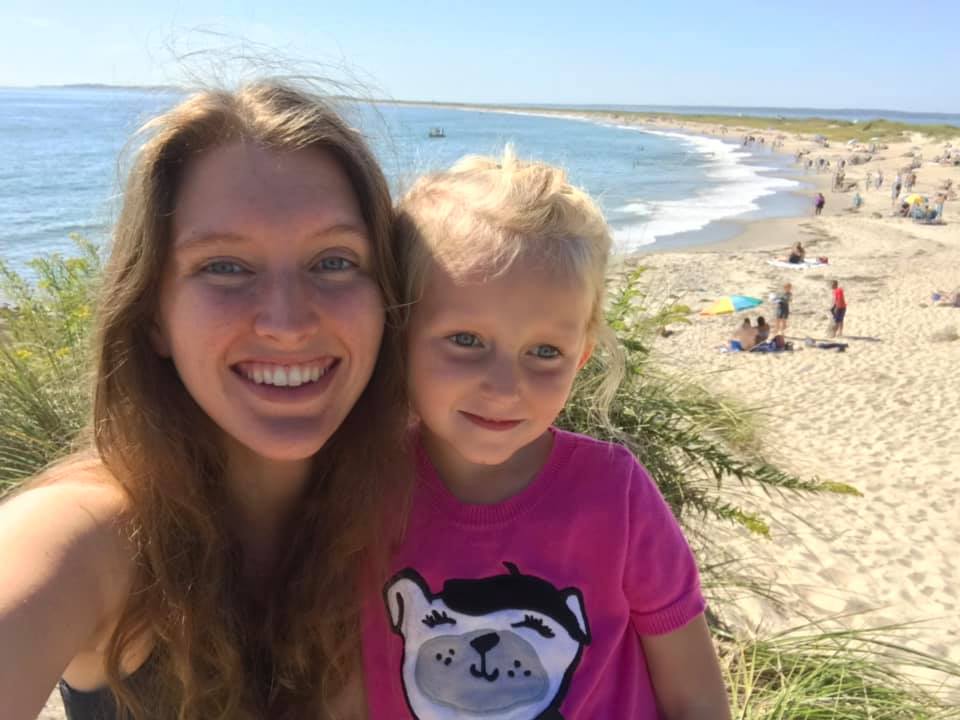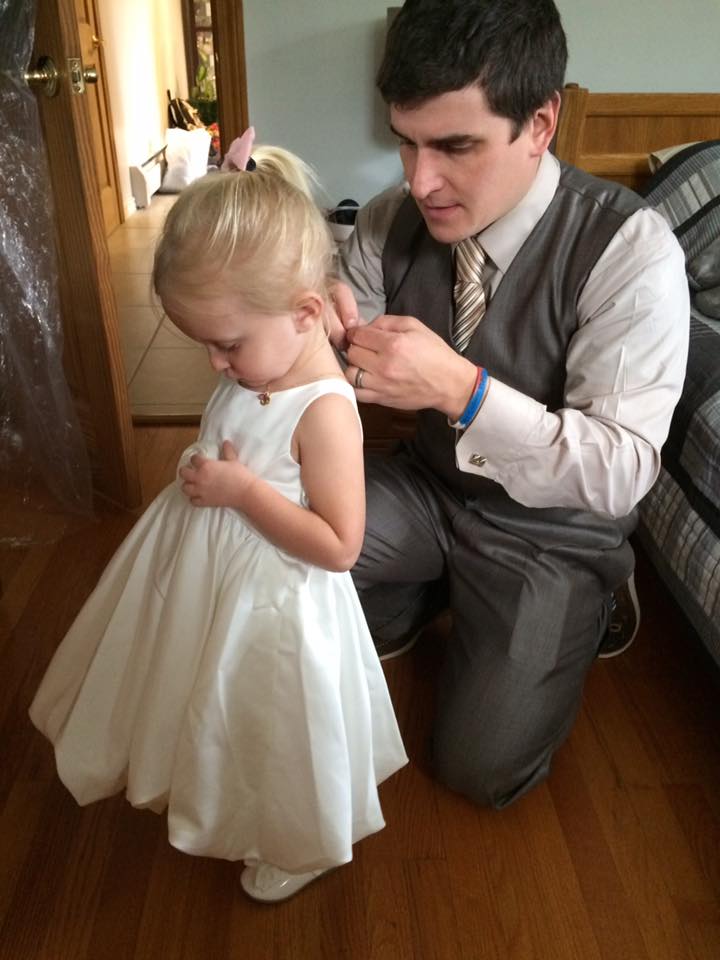 ×
1 / 12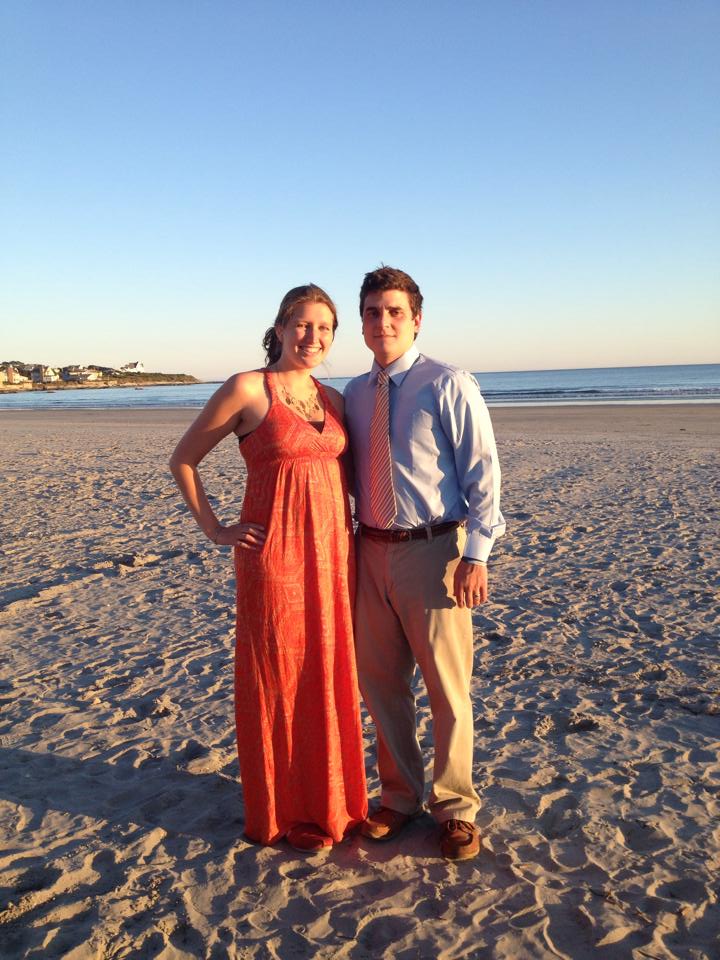 2 / 12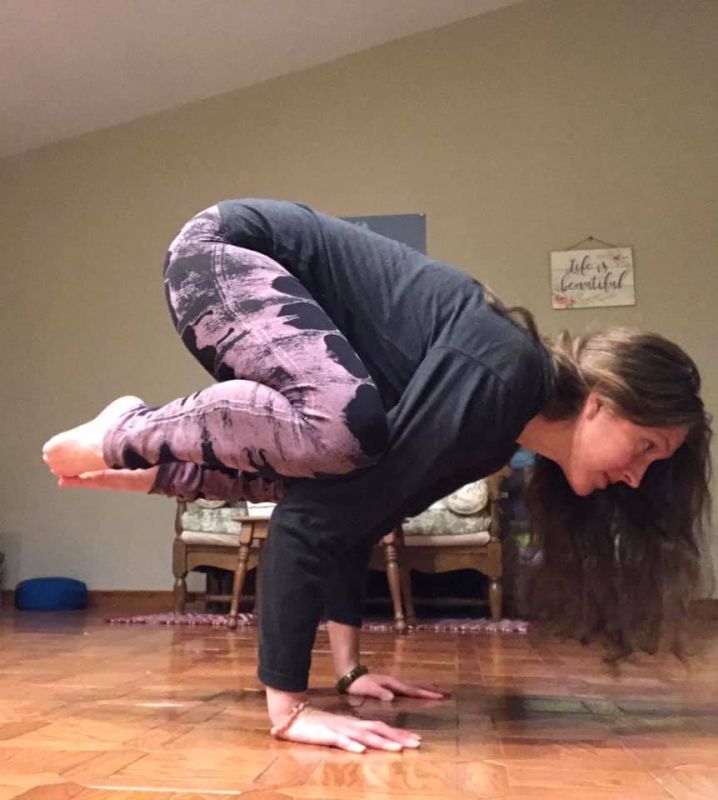 3 / 12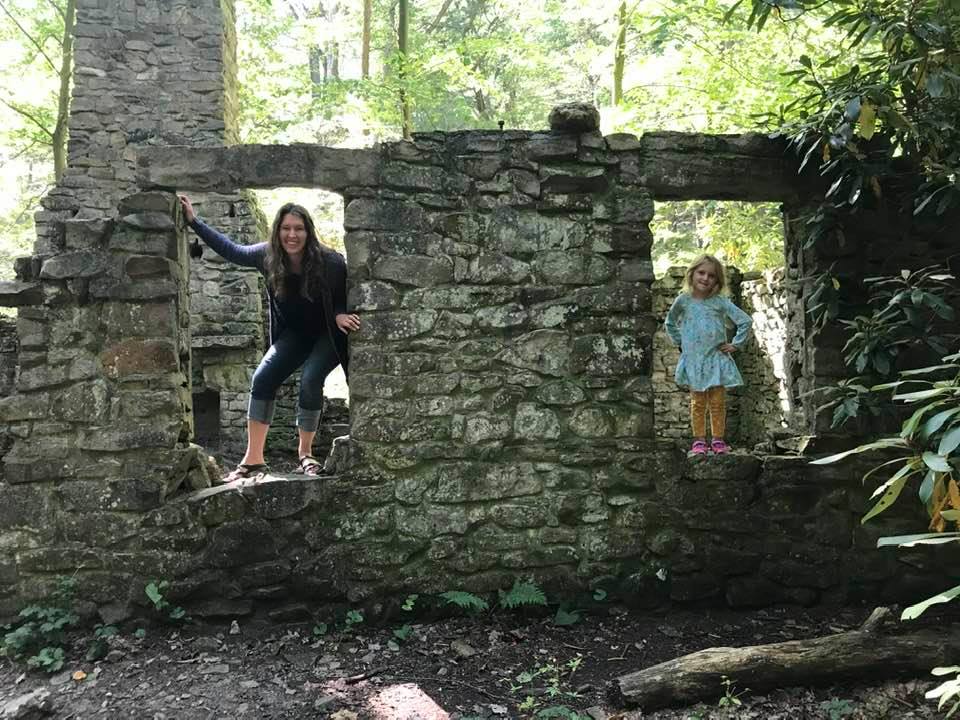 4 / 12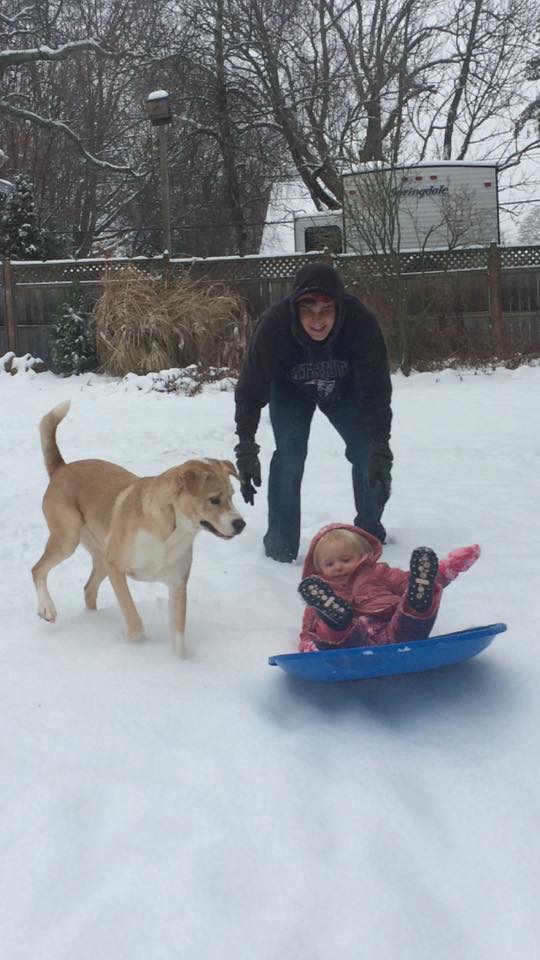 5 / 12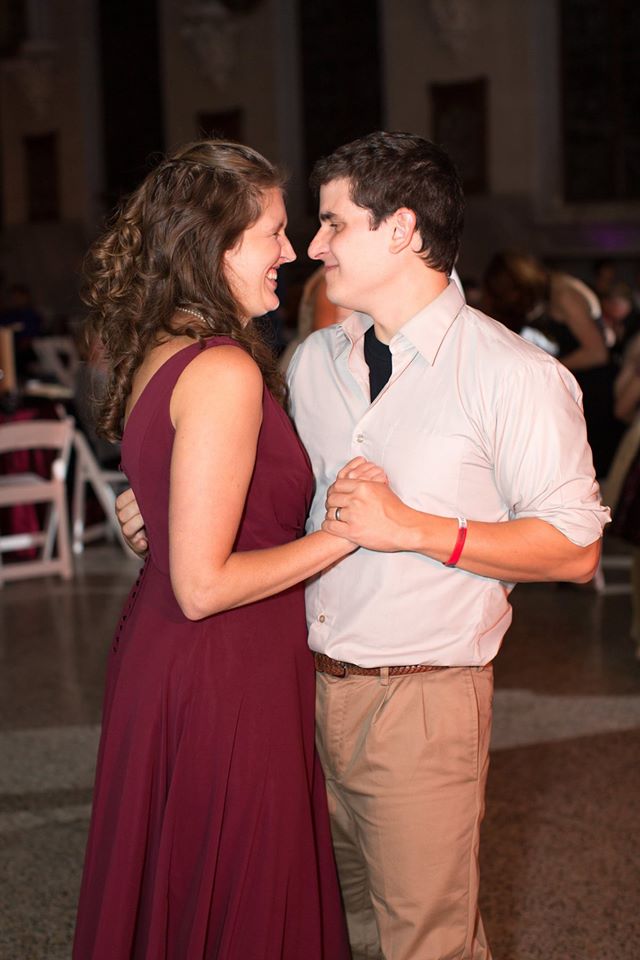 6 / 12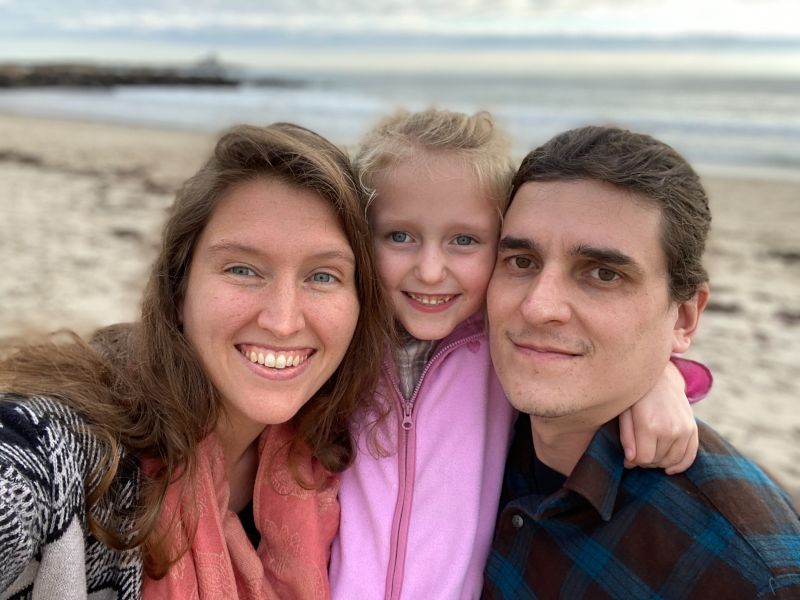 7 / 12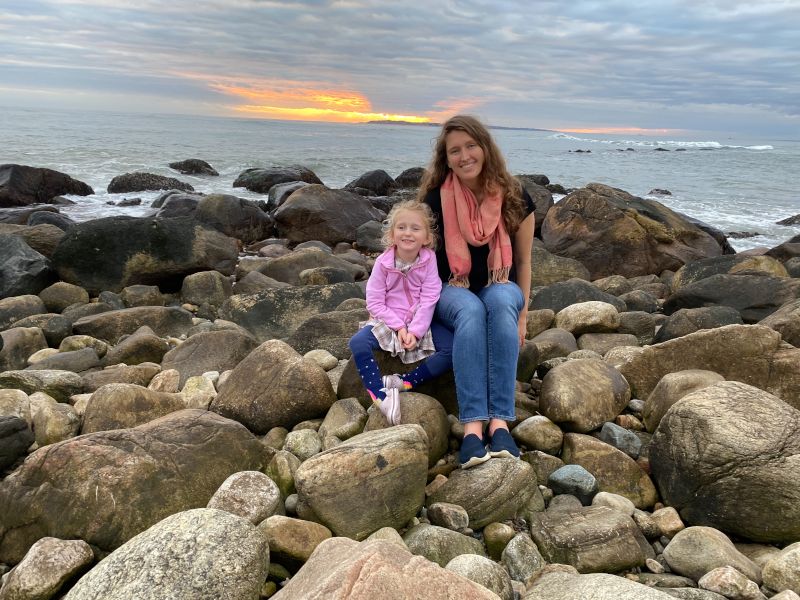 8 / 12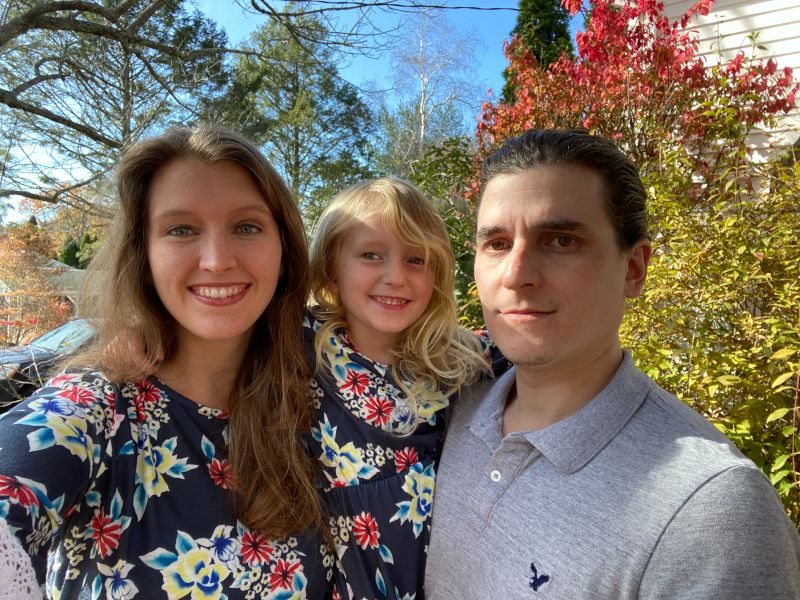 9 / 12
10 / 12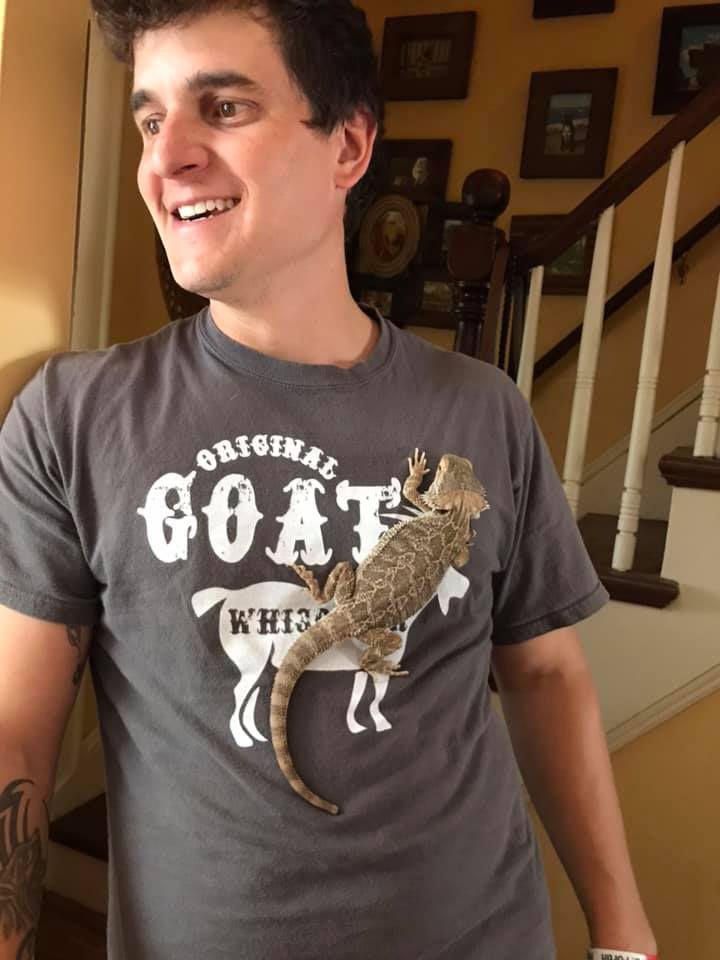 11 / 12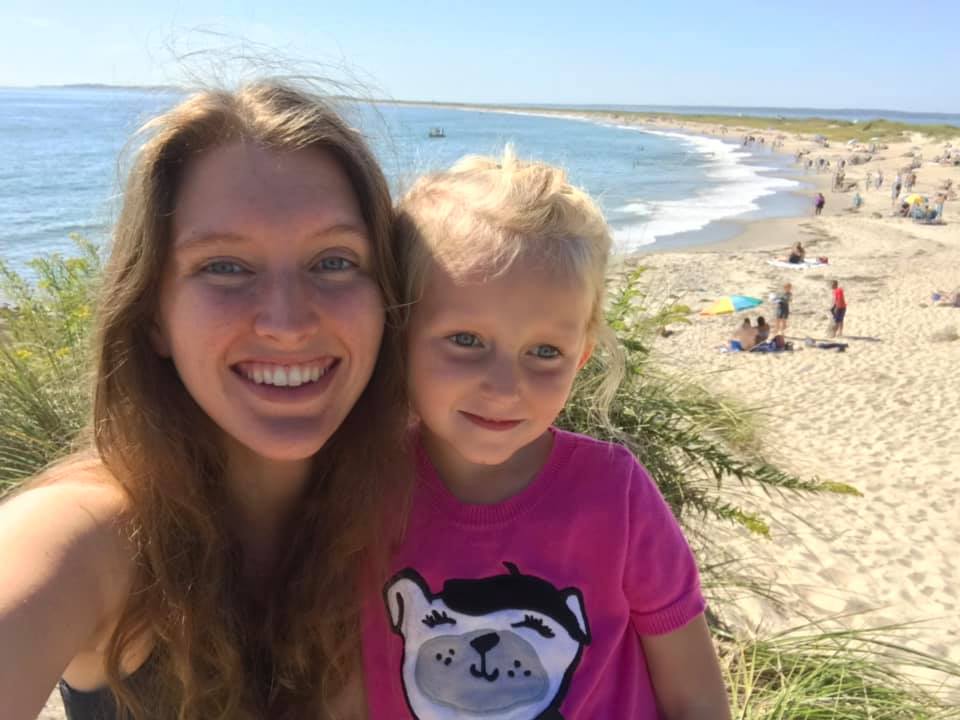 12 / 12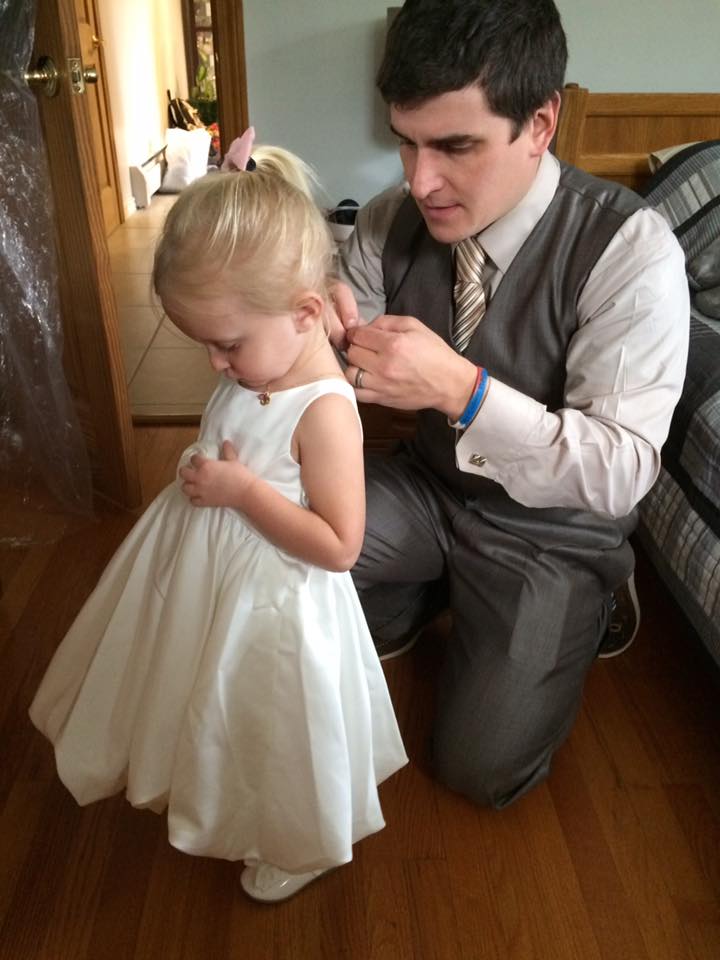 ❮
❯
Our House and Neighborhood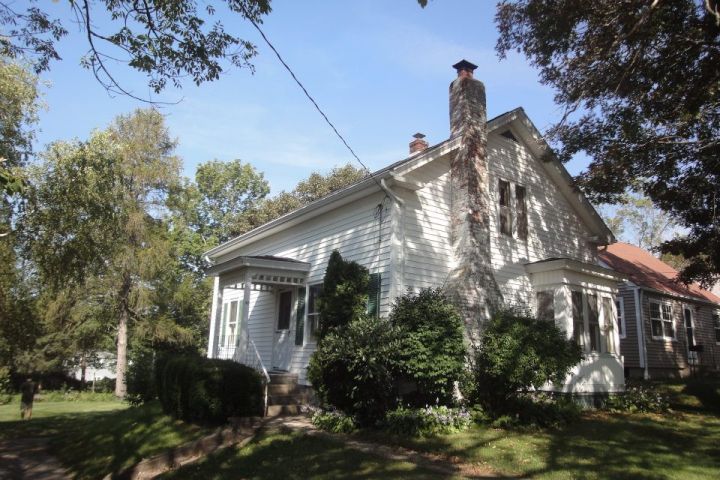 We live in a lovely colonial style house in the suburbs of Rhode Island. We have a half acre of land. We have three dogs, two goats, chickens, ducks, honeybees, and a bearded dragon. Eric built a large playground in our backyard which provides hours of fun in the warm weather. We also have a small hill perfect for sled riding in the winter. We love having bonfires in the cooler weather and even having camp outs in our tent. Theresa loves to run on the bike path near our home and often brings our daughter in the jogging stroller.
We are lucky to live less than 30 minutes from both the city of Providence and some of Rhode Island's most beautiful beaches, yet our town is very quiet and full of other families. We live in a safe neighborhood and enjoy spending time with our neighbors. We are lucky to have many other families on our street, and our daughter plays every day with the children that live near us.
Every year the church down the street from us hosts a Polish festival, which is exciting since it relates to Theresa's heritage. We enjoy walking to the festival and enjoying the food, games, and music as a family. We also live in walking distance from a historic Revolutionary War battlefield that hosts live reenactments every spring, complete with cannons and horses!
Our Extended Families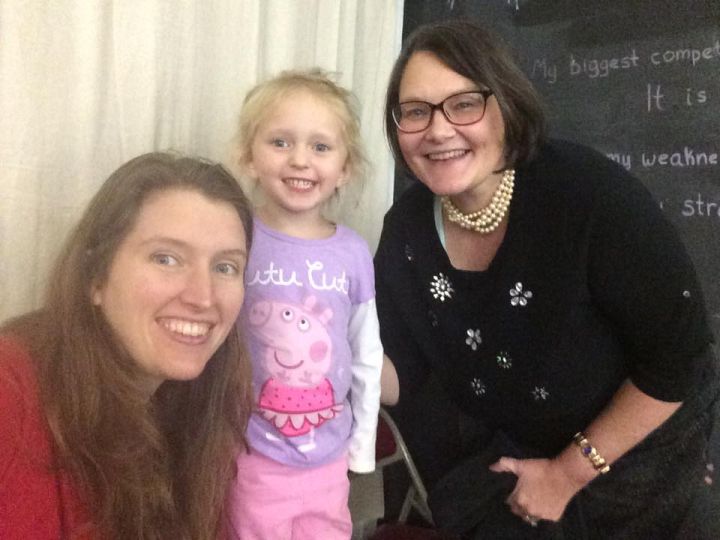 Our entire family is very excited about adding to our family through adoption. Our daughter, Catalina, has always wanted to be a big sister and she cannot stop talking about the adoption and how excited she is. She has already set aside her baby toys and special items that she cannot wait to share with the new baby. We have been reading children's books about adoption together as a family.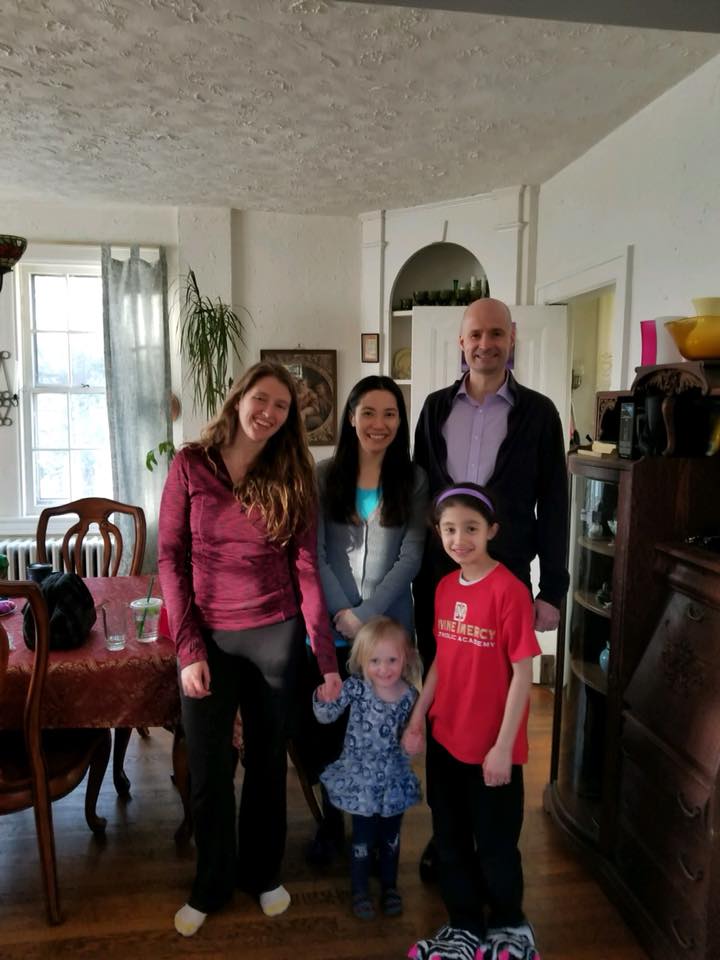 Theresa's mother lives nearby and provides childcare for our daughter when we work, which will continue when we add to our family through adoption. "Nana" is a lot of fun and enjoys reading stories, playing outside, and setting up elaborate art projects. She lives two blocks away from the beach and we go to her home often.
Eric's sister lives about two hours away with her two children and we are able to meet up frequently throughout the year. The "cousin crew" always has a fun time together. We make it a point to go to every birthday party so that the children are able to enjoy growing up with a close bond even though there is some travel involved. We often meet up at the halfway point, which happens to be an amazing aquarium with lots of fun activities for kids.
From Us to You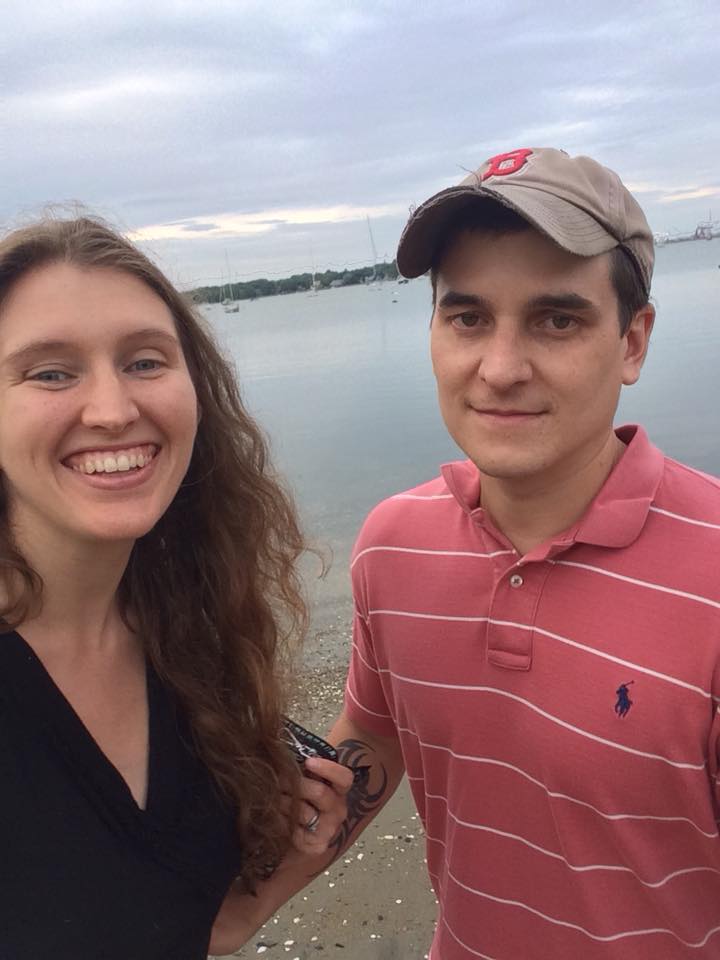 We are writing to you to express our sincerest gratitude that you are making the choice to consider adoption for your child and that you chose to view our family as a potential match. We cannot begin to imagine how difficult this must be for you and want to offer our love, compassion, and support for you and your journey. We are excited that you have chosen to view our profile and hope to get to connect with you and learn more about you and your hopes for adoption.
We met 10 years ago and have been married for eight years. We welcomed our daughter into our lives six years ago and she has been such a blessing to us. Our daughter is so fun, energetic, creative, and loving. She is very nurturing and has been asking to be a big sister since she could talk. We struggled through a traumatic birth experience, then struggled to get pregnant again, only to ultimately suffer a miscarriage with serious medical complications. It is not safe for us to try to have another biological child. Even before knowing that we would have these struggles, we have always talked about adoption as part of our life's plan. We both knew adopted children growing up and it normalized adoption as a way to grow a family.
We understand that everyone goes through hard times and it is not always possible to choose to parent when faced with harsh obstacles. We made the decision to be an adoptive family so that we could offer a loving home for a child and also the peace of mind for a birth mother struggling with the decision to place her child. We want you to know that we will love this child and cherish him or her every day of their lives. We will welcome you into our family circle and always respect and honor your role as their birth mother. We are very open to sending pictures or videos as the child grows and thrives. We will be open with him or her about their biological family in whatever capacity you would like us to...including heritage, culture, family stories, and more. With how uncertain our world is right now, we think that emails and phone calls would be very possible, and we are open to the idea of visits in the future, but we would have to have that discussion as we get to know each other better throughout this process and as our relationship grows with you, keeping your needs and desires in mind as well as those of the child as they grow in their understanding of their adoption and life story.
Our family values quality time together above everything else. We enjoy nature, hiking, camping, going to the beach almost every week, and walking around our neighborhood every night. We love animals and have a house full of rescued pets. We love to spend time with family and friends. We believe that children are the center of the home and rarely do anything without our daughter, and plan to continue to live in this child-focused way as we add to our family. We homeschool and value the closeness it brings us and the ability to teach values, morals, and compassion above all else. We would feel honored to discuss adoption more with you and understand your hopes and goals about this process.
We are looking forward to getting to know you,
Eric & Theresa
Favorites
Childhood Memory
Playing all kinds of sports with friends from my neighborhood
Playing in the woods behind my house with neighborhood friends
Children's Book
Berenstain Bears
"I've Loved You Since Forever"
Day of Week
Days off work
Saturday
Dessert
Homemade chocolate pudding pie
anything chocolate
Disney Movie
Moana and Bolt
Mulan and Moana
Family Activity
Beach and Camping
Going hiking together
Flower / Plant
Basil
Sunflowers
Form of Exercise
Hiking, Weight Lifting
Hiking, Running and Yoga
Fruit
Pineapples and Dates
Blueberries
Hobby
Beekeeping, Car Mechanics, and Baking
Candle Making and Painting
Holiday
Thanksgiving and Christmas
Halloween
Holiday Song
Oh Holy Night
Holiday Tradition
Cooking a Large Thanksgiving Meal
Celebrating Together on Christmas Morning Around the Tree and Fireplace
Leisure Activity
Watching movies as a family and going to the beach
Reading
Memory with a Child
Camping in the White Mountains and setting a goal to hike all of the 4,000 foot summits in NH together
Every day that I spend with my daughter holds a special and unique memory
Movie Quote
Hope is a good thing, maybe the best of things, and no good thing ever dies.
Quality about my Spouse
Understanding and Patience
Fun-loving and Hard-working
Scripture
Isaiah 40:31 "But those who hope in the Lord will renew their strength. They will soar on wings like eagles; they will run and not grow weary, they will walk and not be faint."
Time of Day
Evening - reflect on the day and plan for tomorrow
Early morning, when everything is quiet and still, with the promise of a brand new day to come