1-800-ADOPTION
Thank you for viewing our profile
If you would like to learn more about us, please call 1-800-ADOPTION (2367846), fill out the form at the bottom of our on-line profile page, or email us at bp_information@americanadoptions.com.
To revisit our on-line profile page and view our profile video at American Adoptions, simply use your mobile phone to scan the QR code on the right. We are looking forward to hearing from you!
Tyler & Emily
Thank you for taking the time to look at our profile and for considering us. We see adoption as a gift from God and something to be celebrated. We have been blessed with our daughter through adoption, and we can't wait to expand our family through adoption again. We are so grateful for you and are praying as you make tough decisions. Parenting is a responsibility that we are so thankful for. We are so excited to begin this journey with you!
About Us
Job
Legislative Auditor
Stay-at-Home Mom
Education
Master's Degree in Business Administration
Bachelor's Degree in Elementary Education
Relationship
Legally Married
Adoption in Our Lives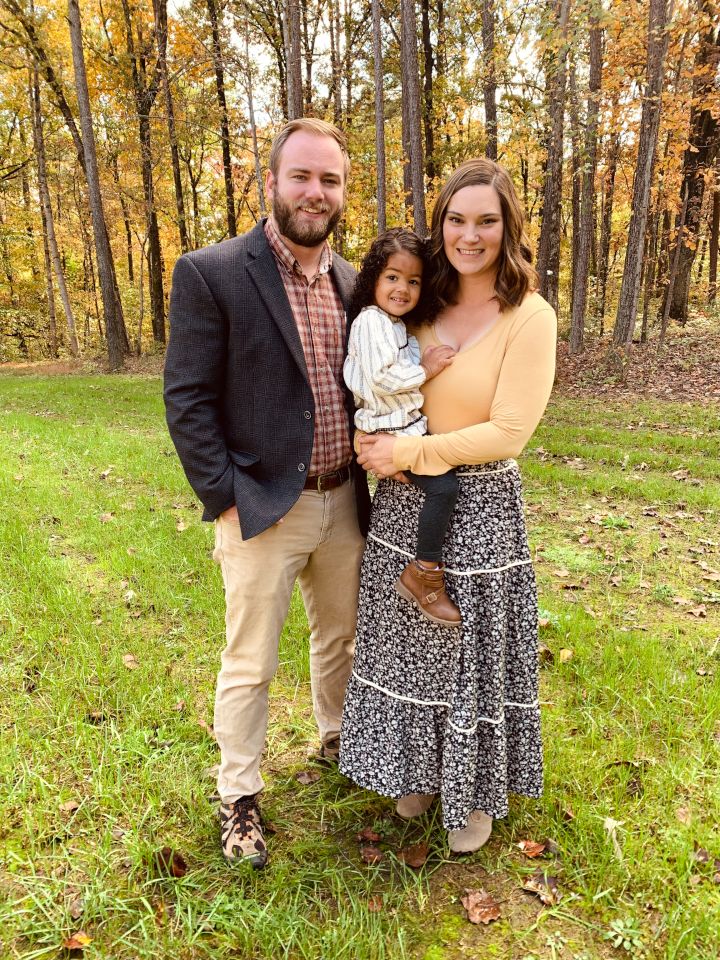 We both always wanted to adopt children. We have dreamed of having a big family from early on. We were actively pursuing adoption when we got a call about a baby girl. Little did we know, the phone call was the beginning of our story with our daughter, Ellie Jo. We were matched with Ellie Jo's birth mother quickly after that and began our relationship with her. We would talk and communicate very often about her upcoming birth. We really enjoyed getting to know her the months before delivery. After our relationship grew with her, Emily was asked to be in the delivery room the day of her birth. They spent the day getting to know each other better. It was so special to be able to be a part of that moment. We still communicate with her birth mother and can't wait to share with Ellie Jo all about her brave, strong birth mom. Adoption has changed our lives and brought us our daughter. We are so excited for the opportunity to adopt another child and look forward to a relationship with you as well!
Qualities We Love, Admire and Respect in Each Other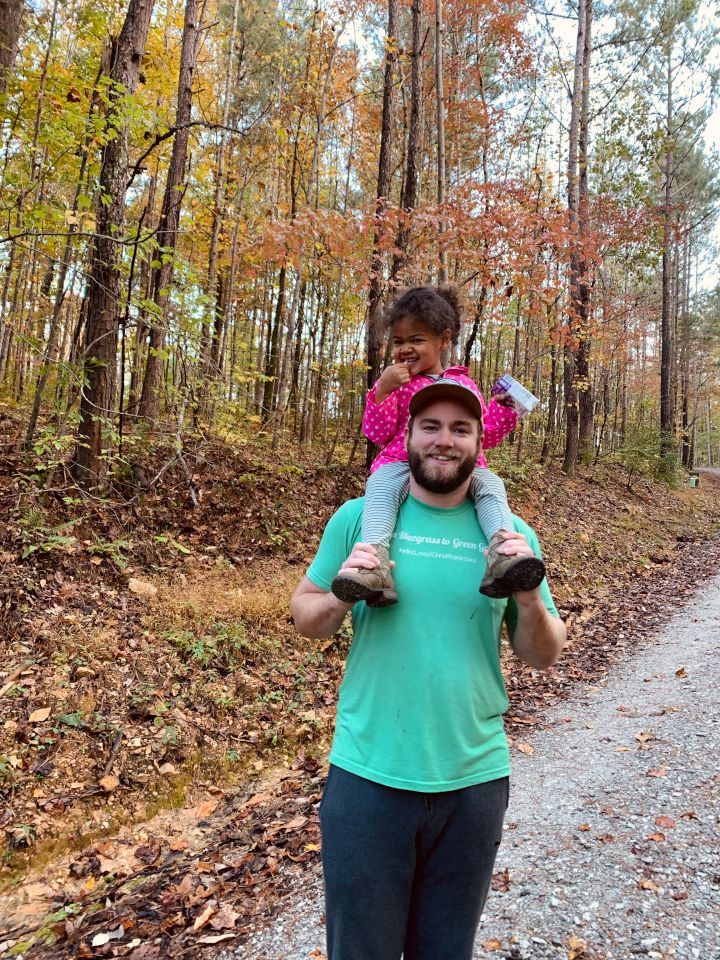 Emily About Tyler: When I think about Tyler, the first thing that comes to mind is that he has always been my best friend. We love spending time together. We make time together a priority in our lives even when things get busy.
Tyler has always had the biggest heart for people. He is a gentle father to Ellie. Tyler can make friends with anyone. He is kind, generous, and loyal. He loves the outdoors and woodworking. If there is something he doesn't understand how to fix, he will spend time watching YouTube videos and figure it out. Our nieces say that their "Uncle Tyler can fix anything."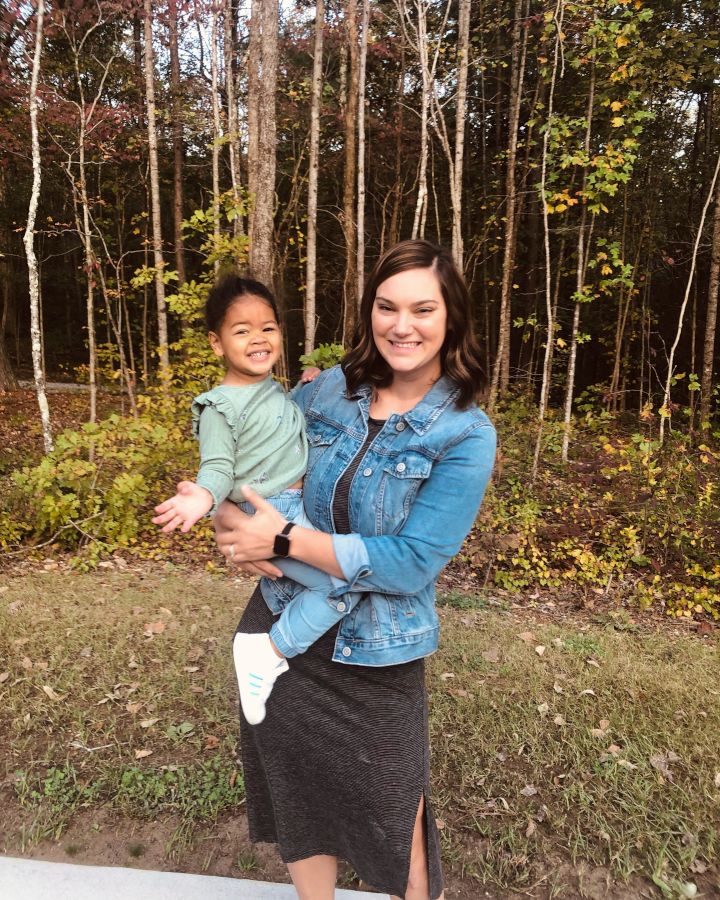 Tyler could be described as a quiet leader. Through the different trials we have faced, he has always had a positive outlook and been the solid anchor in our marriage. He continuously leads our family in every exciting, unknown step.
Most of all, Tyler's love for the Lord and family is what makes him a wonderful husband and father.
Tyler About Emily: Emily and I have an incredible relationship. She is my best friend, and there is no one I would rather spend my time with.
Her love and passion for children is her greatest strength. She was an elementary school teacher, but now she currently stays home with Ellie Jo. I am so blessed I get to see her live her passion daily. She was created to love and care for others, especially children.
Lastly, and most importantly, Emily pursues the Lord with steadfastness. She loves Jesus with her whole heart and that love overflows to Ellie and will to our next child.
Cultural Diversity
We both believe that it is very important for our daughter, who is bi-racial, to be raised in an environment that is diverse. Luckily our family is quite diverse already! Tyler's brother-in-law is from Rwanda. Ellie Jo loves spending time with her Uncle Frank and I'm sure our next child will also. On the other side, Emily's sister-in-law is half Ethiopian. Ellie Jo has loved getting hair tips from Aunt Hannah and loves her so much. We are both thankful that our children have adults in theirs lives to whom they can seek guidance and admire. It is amazing to see how God has crafted our beautifully, diverse family on both sides with lots of cousins to play with and relate to!
In addition, we try to surround ourselves with places that embrace diversity like we do. We are part of a church family that has embraced adoption. They help educate and encourage through the different childhood stages. We have friends in our weekly small group that have adopted and look like our family as well. We try to educate Ellie Jo on African American and Hispanic culture by reading picture books to her. We both believe that children learn so much through literature and experience. We will continue to celebrate diversity with our children as they get older!
Photos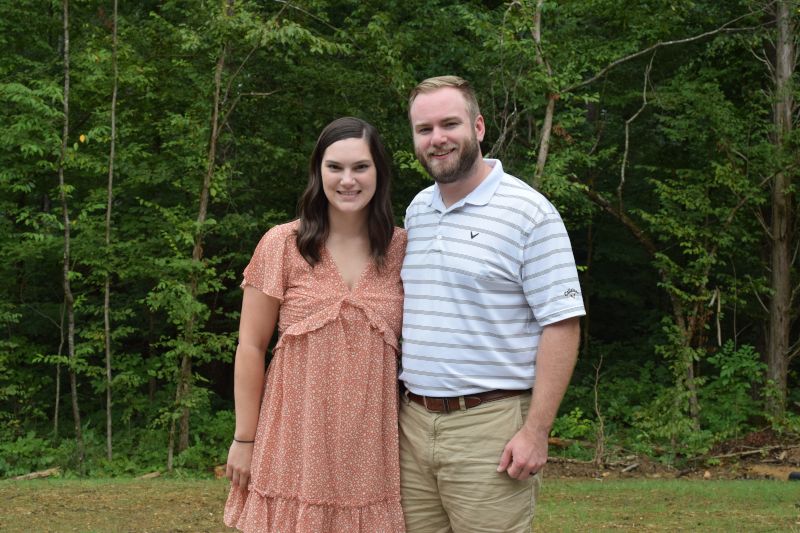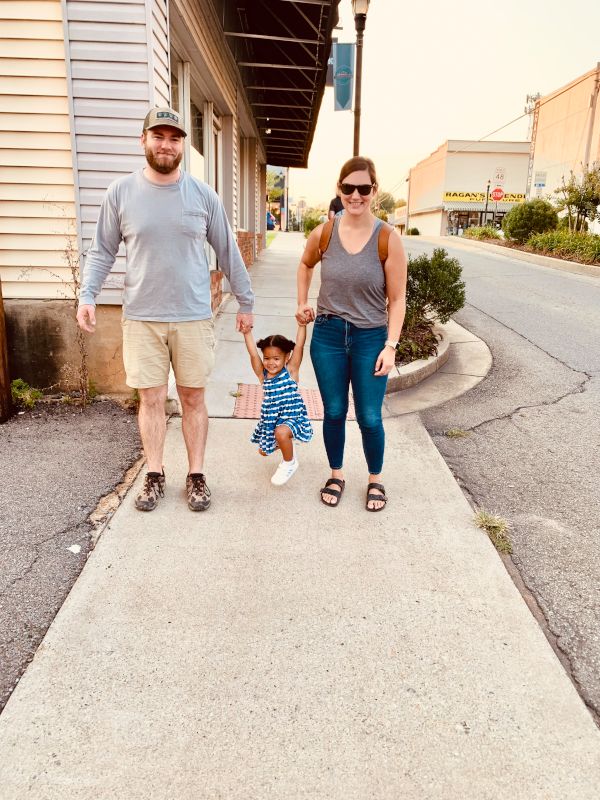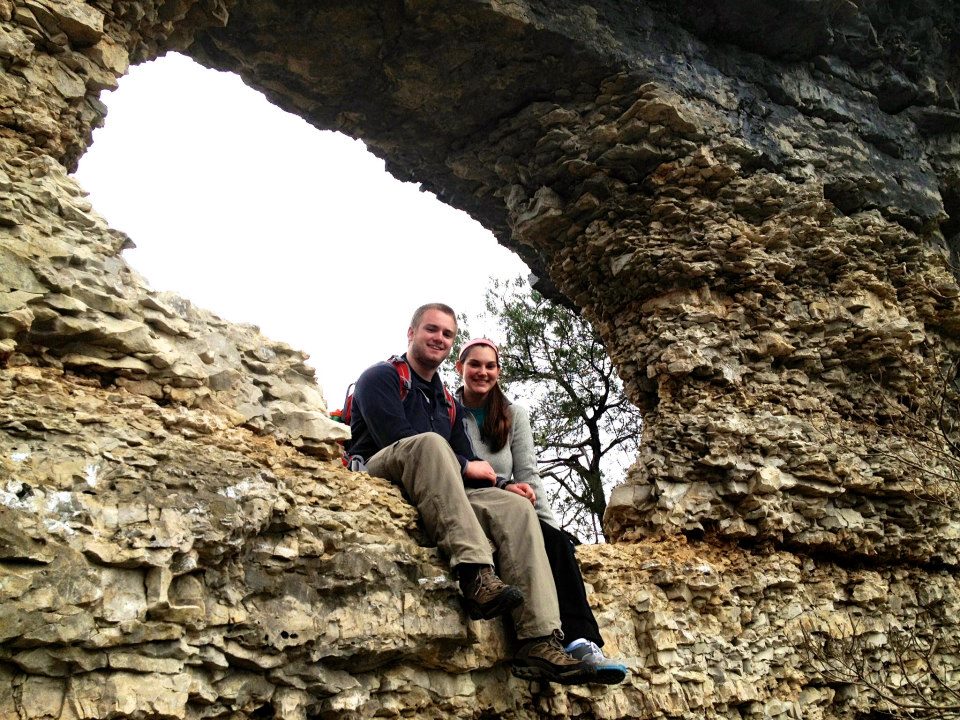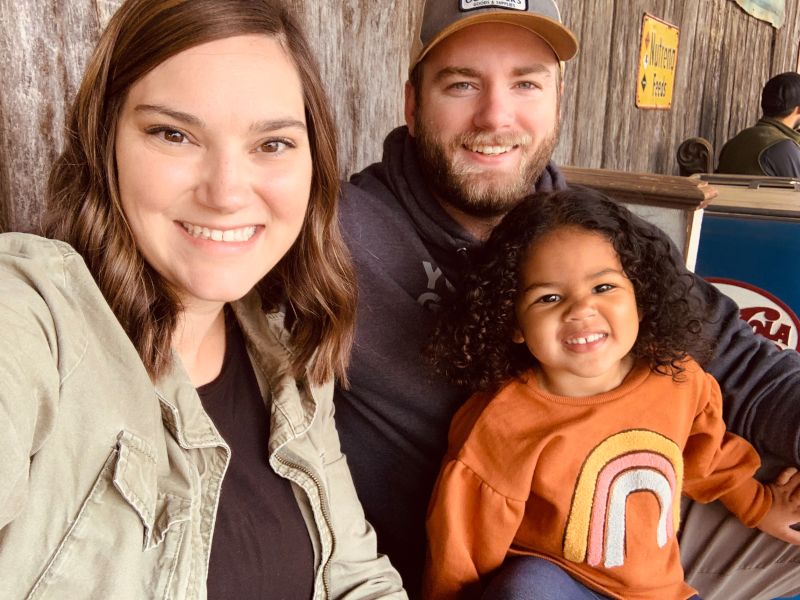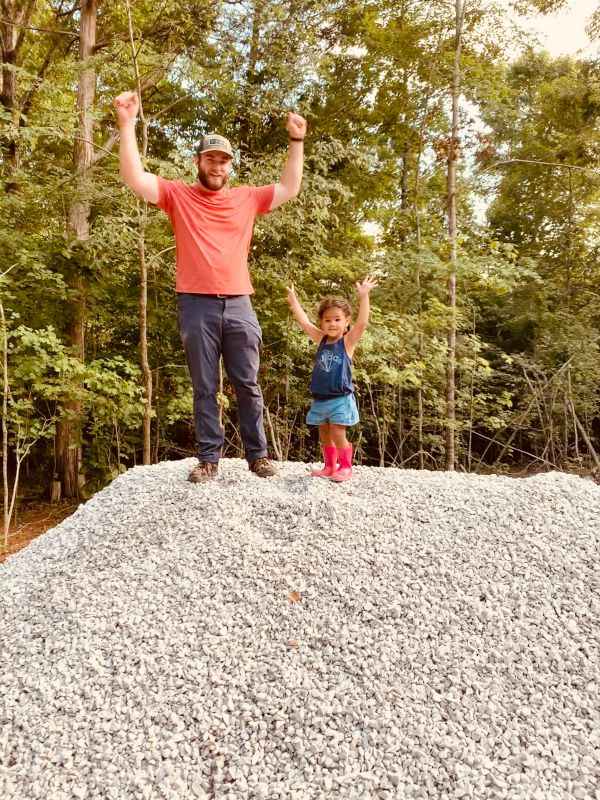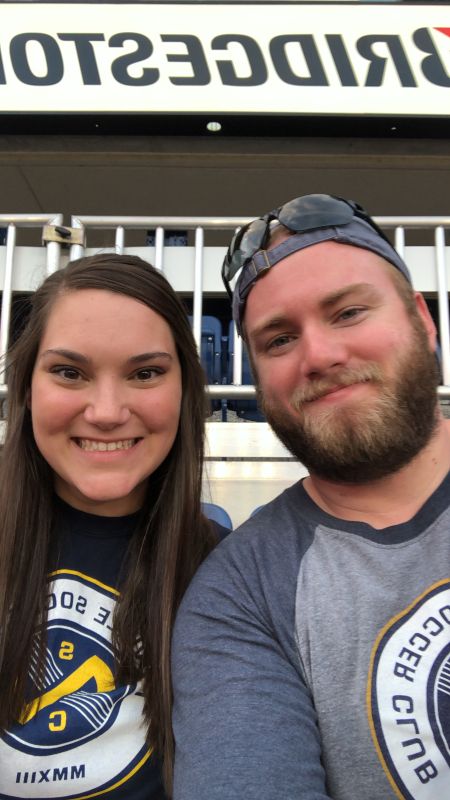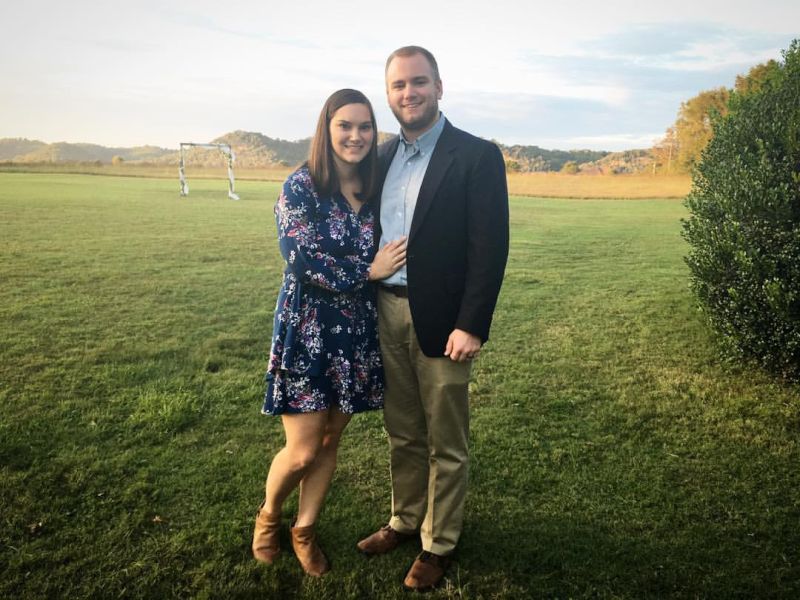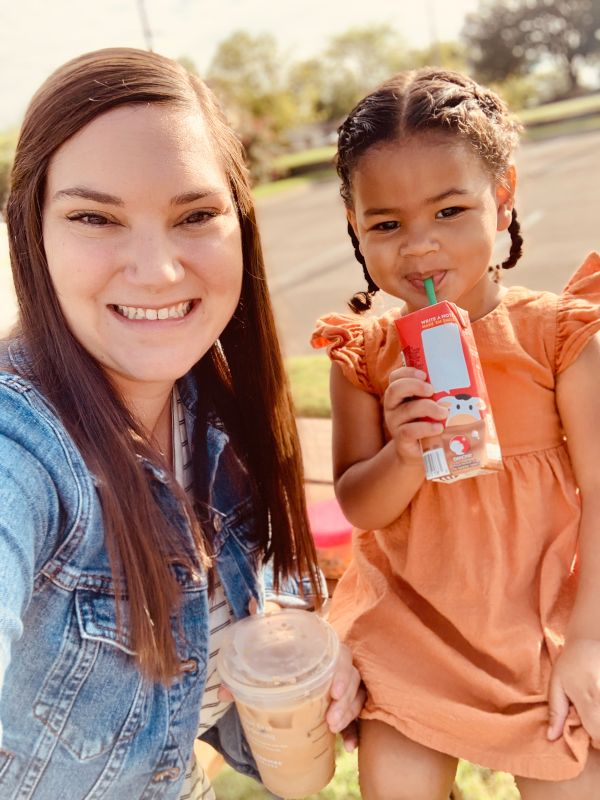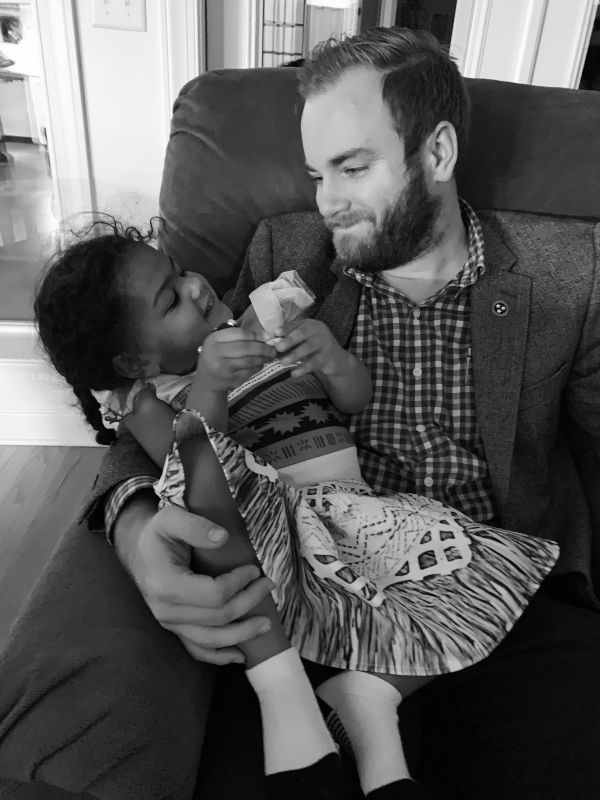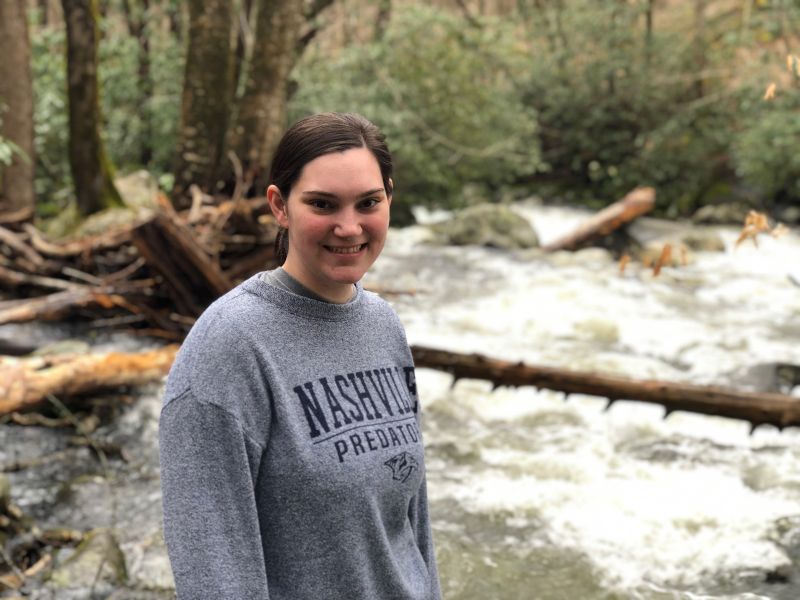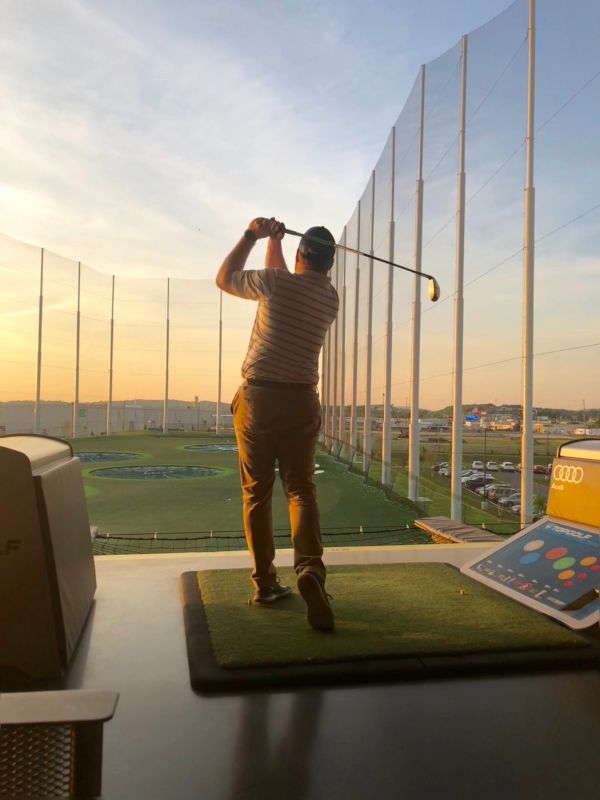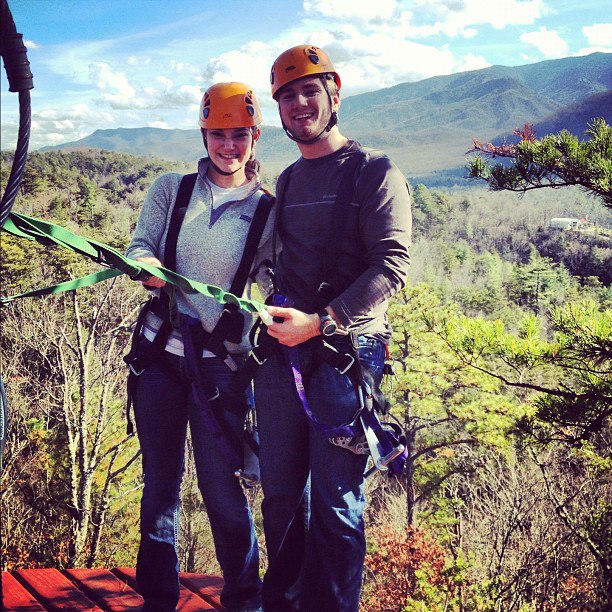 ×
1 / 12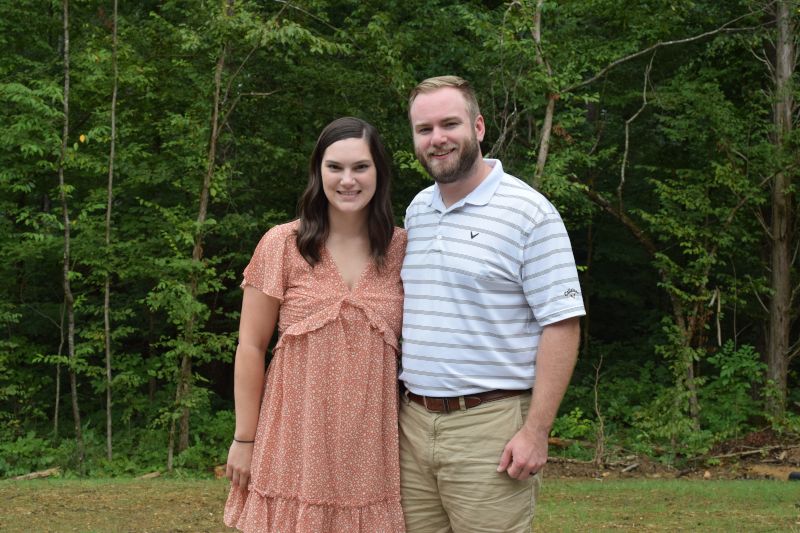 2 / 12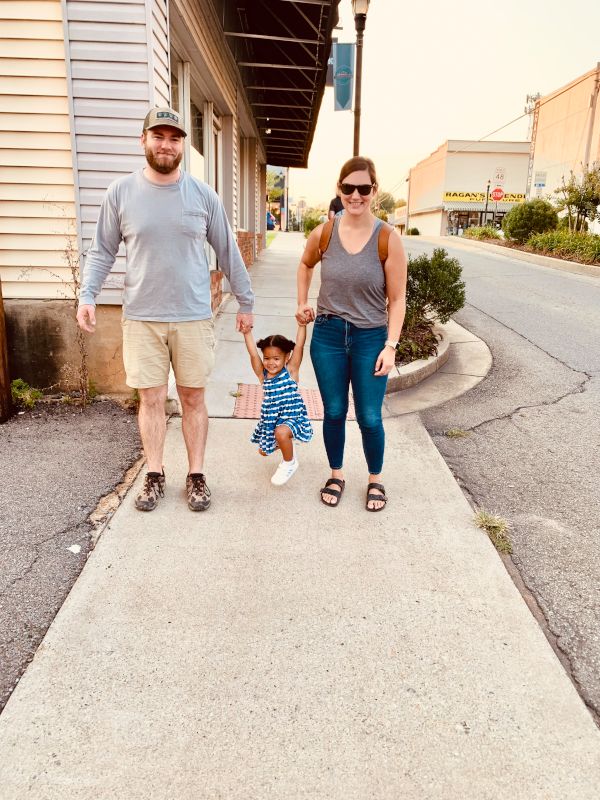 3 / 12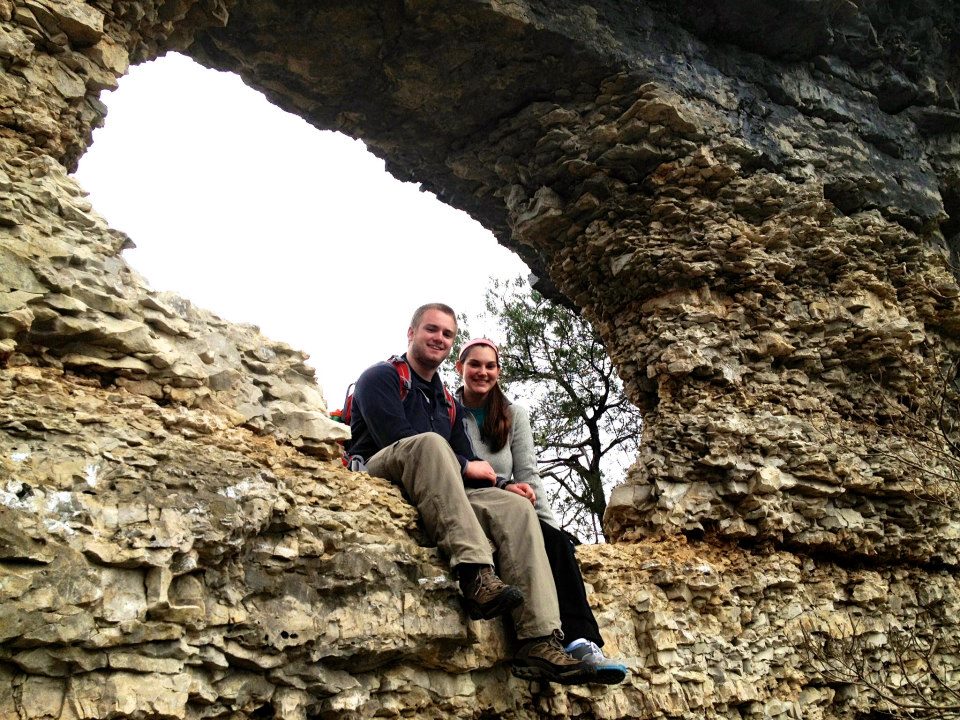 4 / 12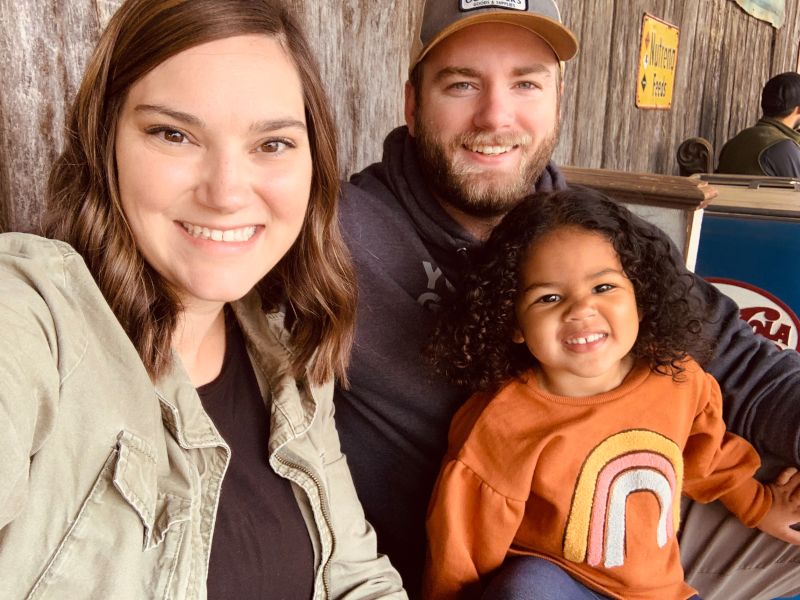 5 / 12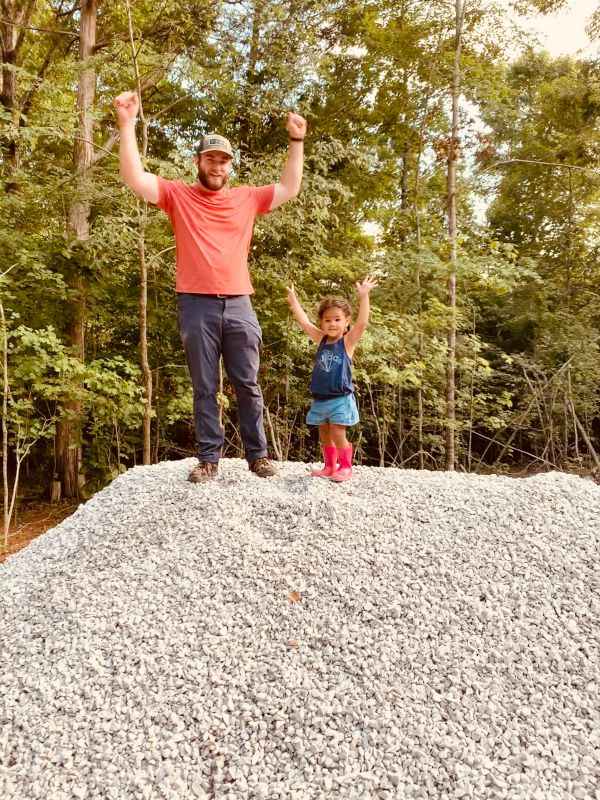 6 / 12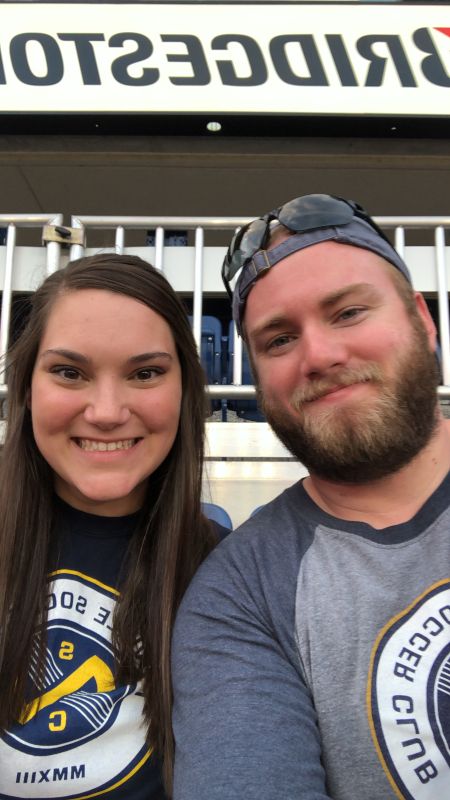 7 / 12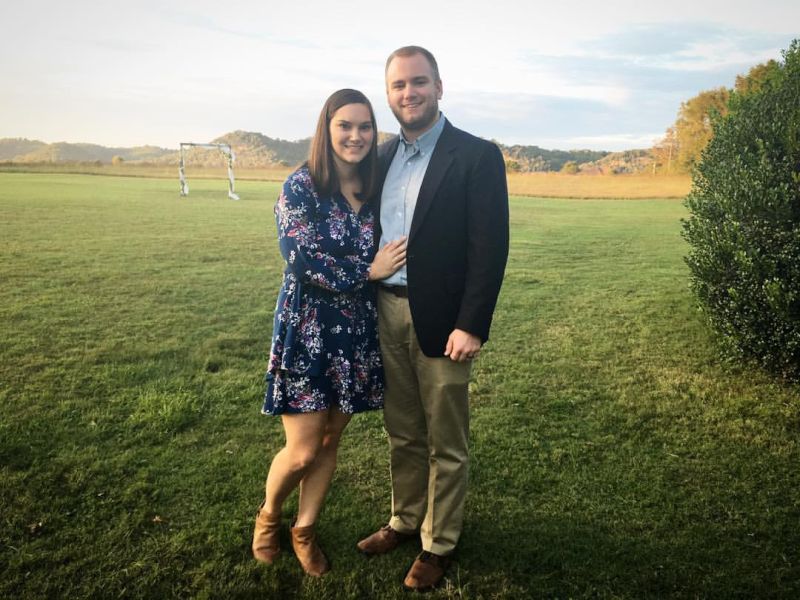 8 / 12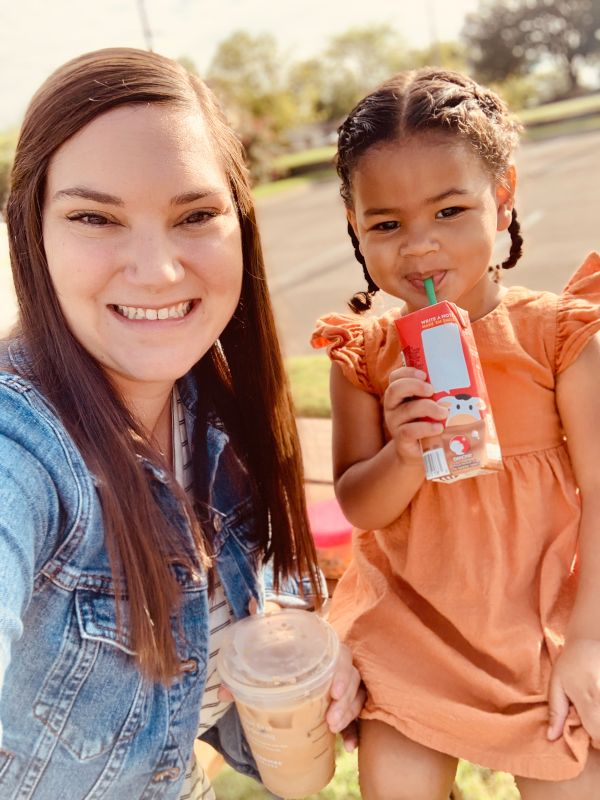 9 / 12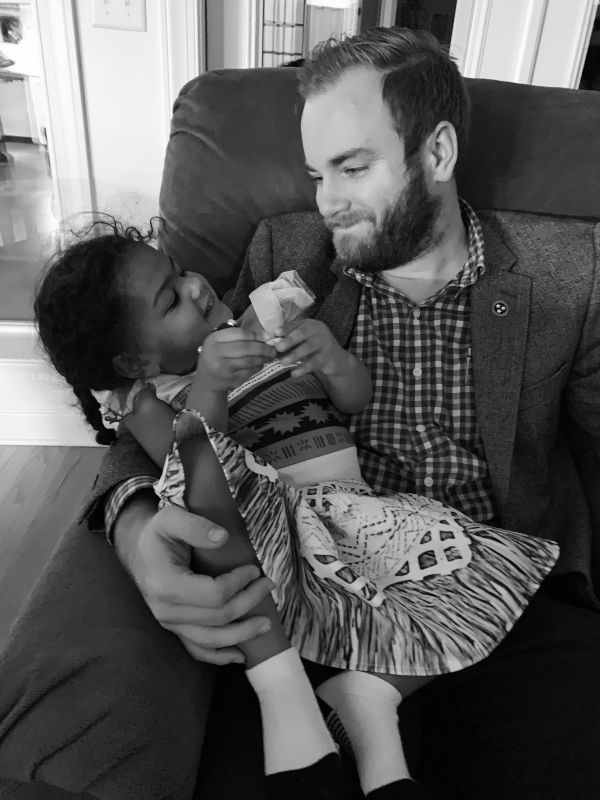 10 / 12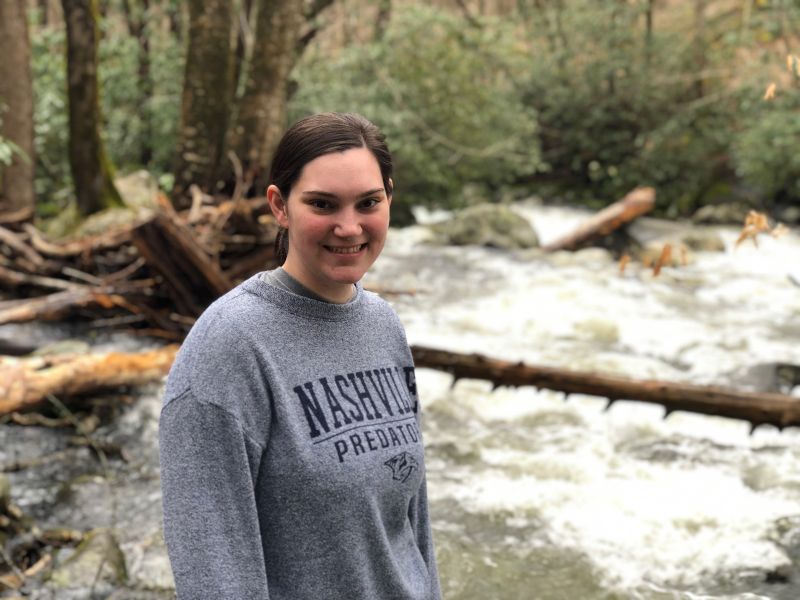 11 / 12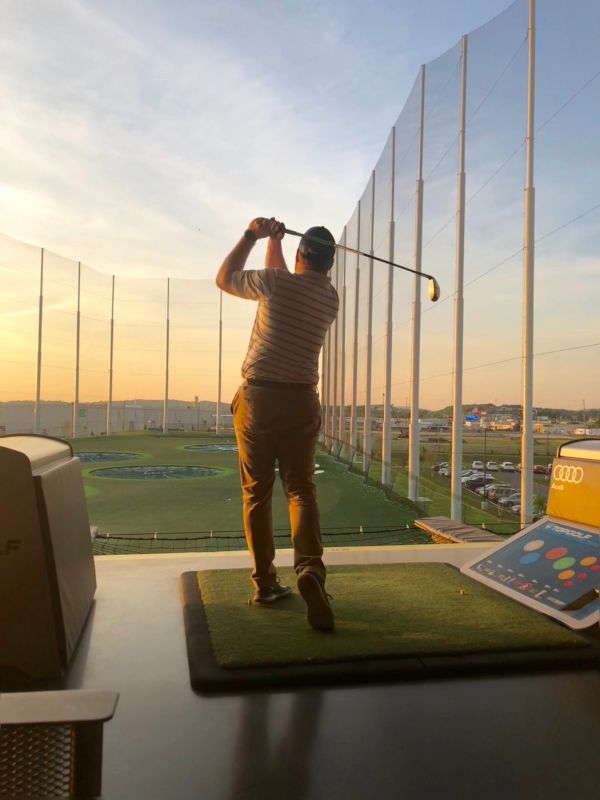 12 / 12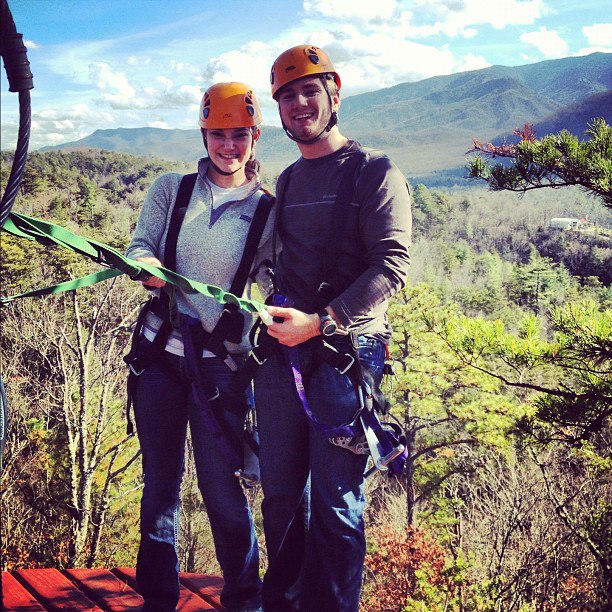 ❮
❯
Our House and Neighborhood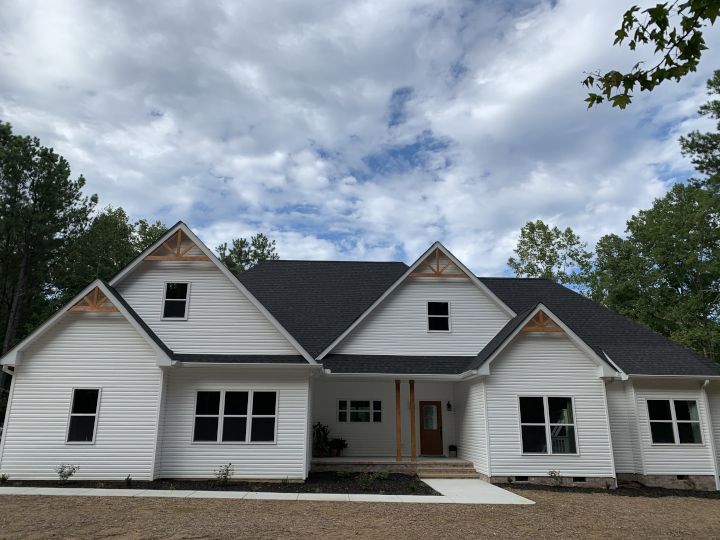 We live in a great community that is a wonderful place to raise children.
Our house sits on 16 acres and has a park-like feel to it. We enjoy walking around and playing with our dog outside. Ellie Jo plays outside almost every day and loves to run around the big yard.
Our house is great for entertaining and we often have family and friends over to eat. Most everyone loves sitting on the porch and taking in the wildlife. We oftentimes host our church small group at our house. The families have children (some adopted too) that come over, so it's always a fun time.
Our house is secluded, but we live ten minutes away from the city where there is a quaint downtown area. It has a pizza restaurant and ice cream shop that we go to all the time.
Our community is very active, even though it's a small town. Our town usually has different events for all of the holidays. They have Christmas lights up in the winter and then a huge firework show for the Fourth of July. We can't wait to share it all with another child!
Our Extended Families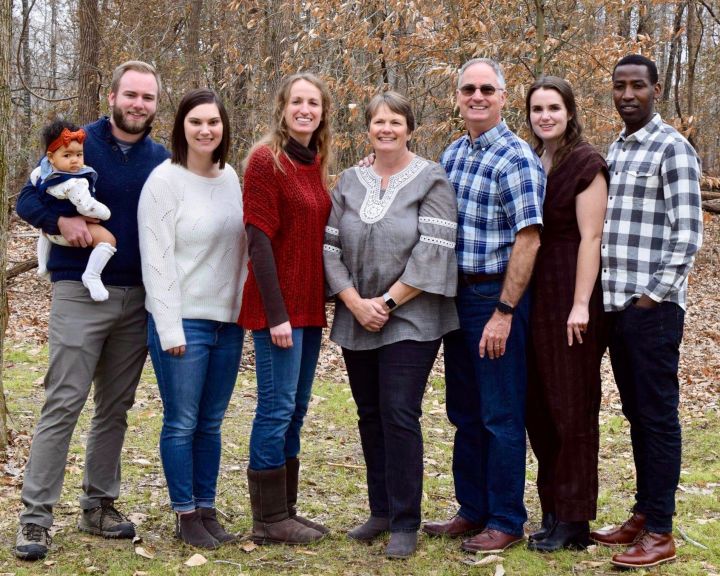 Tyler's extended family consists of his Mom and Dad, also known as Meme and Grandad. His parents have been married for 36 years. They live 20 minutes from us and we see them all the time for family dinners and hanging out. His parents love camping in their RV and traveling. Tyler has two older sisters, Kristi and Lauren. Kristi lives in Ohio and visits often. She is hilarious and always makes us laugh. Lauren lives with her husband Frank about 45 minutes away and is a school social worker. They are expecting their first child this January.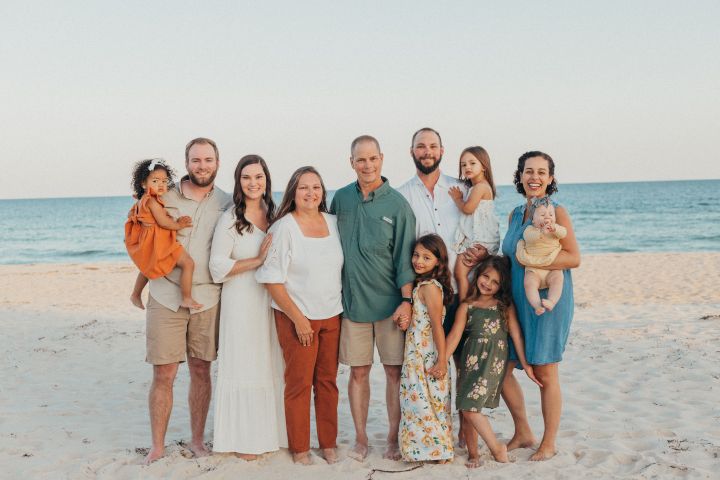 Emily's family includes her Mom and Dad, who go by Nana and Pops. Nana loves spending time with her grandchildren. Pops enjoys playing his guitar for the whole family to enjoy. Emily has one brother, Billy, who is married to Hannah. They have 4 daughters (Jane, Johanna, Jordan, and Jewell). We love getting together with everyone and watching all the girls play together.
Our whole family is excited about our adoption and can't wait to have a new baby in the family to love on!
From Us to You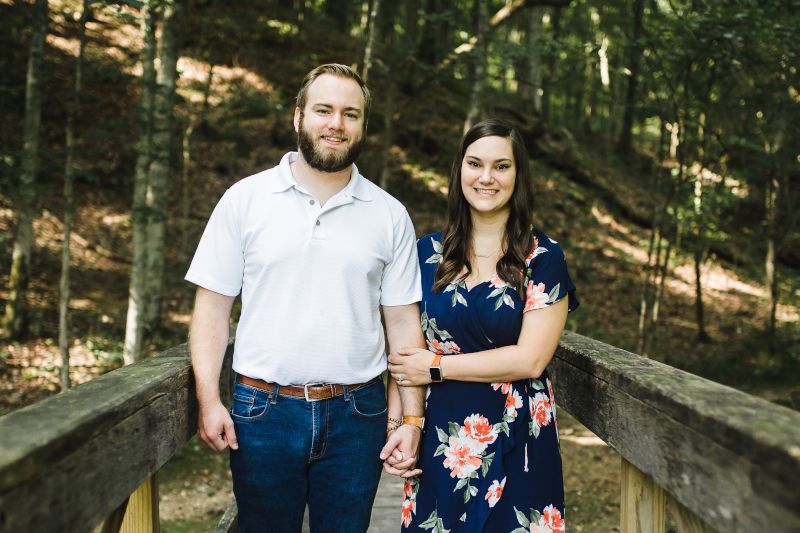 Dear Friend,
We marvel at the strength and courage you have to pursue an adoption plan. We do not know the circumstances that brought you to this point but we continually pray for you, that you will have peace and comfort during this process. We understand what it's like for life to turn out differently than you have planned. But we also know that God has a plan that is good for each of our lives. Please know that we think of you often, even though we haven't met, we thank God for you.
Having a family has always been a desire in our hearts from the beginning of our relationship. We have always wanted to adopt our children. However, we were planning on adopting after we had a child biologically. We quickly started trying to get pregnant after we got married. We tried for many years to have children, including fertility treatments and surgeries. We now know we are not capable for having biological children. We know that God is in control and that He is always good. We have now been married 5 years and have one adopted daughter, Ellie Jo. We have seen God's faithfulness in our lives and are so excited to see what he has planned next. We will love your child with the love of Christ which is unconditional and selfless.
Our family is of the utmost importance to us. Emily has the privilege of staying home with our daughter and future children. Tyler has the flexibility where he can work from home most of the time. He loves having the extra time with Ellie Jo during the day. We both love spending time with children. Emily was an elementary school teacher before deciding to stay home. She loves working with children and enjoys watching them learn new things as they grow. Tyler has enjoyed spending time with our daughter and four nieces. He loves reading them books and playing with them outside.
We live a pretty active lifestyle. We enjoy going on walks on the land around our house. We live on 16 acres so Ellie Jo loves running around and looking at all the nature outside. We take our dog, a Goldendoodle named Avett on walks often too. He is a really sweet dog who loves children. We also love biking and hiking at our local park close to our house. We can't wait to do this with our children one day.
Family vacations are something we cherish. Every winter we go on a weeklong trip to the mountains with family. We spend time together making s'mores and hanging out in the cabin. In the summer, we always go to the beach for a week. We play at the beach and the pool all day and usually finish the night with a bike ride to an ice cream shop. We love creating special memories with our family every chance we get.
Emily also has a passion for cooking. She makes home-cooked meals most nights and loves spending that time with Ellie Jo in the kitchen. She has a stool that she stands on to "help" Emily cook. She can't wait to share this with a new child. Tyler really enjoys woodworking and building things. He can't wait to spend time with our children in his workshop. We both love watching and playing sports too. Soccer is our favorite sport. You can often find us outside kicking the soccer ball around with Ellie Jo and our dog.
As you look at our profile, we pray that it brings you hope and peace that your child will grow up so very loved and nurtured. You are the beginning of their story- such an important part. You will not be forgotten but cherished every step of the way. We will stay in communication through sending letter and pictures. We are open to having phone calls and some visits as well. We will always celebrate our child's story with them as they grow.
With much love,
Tyler & Emily
Favorites
Actor
John Krasinski
Brad Pitt
Actress
Emma Watson
Lauren Graham
Author
JK Rowling
C.S. Lewis
Book
Harry Potter Series
The Lion, the Witch, and the Wardrobe
Candy Bar
Reese's
Dark Chocolate
Cartoon
Scooby Doo
Daniel Tiger
Childhood Memory
Riding my bike with friends
Playing with my brother
Childhood Toy
Legos
Dollhouse
Children's Book
The Little Engine that Could
Goodnight Moon
Classic Movie
The Longest Day
The Princess Bride
Day of Week
Sunday
Saturday
Dessert
Chocolate Chip Cookies
Dark Chocolate Brownies
Disney Movie
Cars
Beauty and the Beast
Dream Car
Toyota Tacoma
Jeep
Dream Vacation
Hawaii
Hawaii
Family Activity
Hiking
Cooking
Flower / Plant
Oak Tree
Hydrangeas
Form of Exercise
Biking
Biking
Holiday
Christmas
Christmas
Holiday Song
Silent Night
Silent Night
Holiday Tradition
Eating
Looking at old family photos
Ice Cream
Moose Tracks
Moose Tracks
Junk Food
Chips & Salsa
Pizza
Leisure Activity
Hiking
Walking
Magazine
Backpacker
Magnolia
Memory with a Child
Hiking with Ellie
Baking
Memory with Spouse
Traveling to Mexico
Hiking Smoky Mountains
Movie
Remember the Titans
Elf
Movie Munchie
Sour Patch Kids
Popcorn
Movie Quote
"Say hello to my little friend!"
Just keep swimming, just keep swimming, ....
Musical Group
The Avett Brothers
The Avett Brothers
Nursery Rhyme
Wheels on the Bus
I"m a Little Teapot
Olympic Event
Curling
Swimming
Play
West Side Story
Grease
Poet
Edgar Allen Po
Shel Silverstein
Quality about my Spouse
Servant Heart
Friend to everyone
Quote
There are far, far better things ahead than any we leave behind. -C.S. Lewis
1 Corinthians 13:4
Restaurant
Waffle House
Olive Garden
Sandwich
Italian
Avocado BLT
Scripture
For I am sure that neither death nor life, nor angels nor rulers, nor things present nor things to come, nor powers, nor height nor depth, nor anything else in all creation, will be able to separate us from the love of God in Christ Jesus our Lord. -Roman
1 Corinthians 13:4
Song
Up Around the Bend -CCR
I and Love and You
Sport to Play
Soccer
Volleyball
Sport to Watch
Football
Hockey
Sports Star
Taylor Lewan
Pekka Rinne
Sports Team
Tennessee Titans
Nashville Predators
Subject in School
Math
Reading
Thing to Cook
Burgers
Cakes
Time of Day
Morning
Morning
Tradition
Going to the mountains
Going to the Cabin for the Holidays
TV Show
Magnum PI
Gilmore Girls
TV Show Character
Jim from The Office
Luke Danes
Type of Music
Rock/Folk
Folk/Americana
Vacation Spot
Mountains
Beach