1-800-ADOPTION
Thank you for viewing our profile
If you would like to learn more about us, please call 1-800-ADOPTION (2367846), fill out the form at the bottom of our on-line profile page, or email us at bp_information@americanadoptions.com.
To revisit our on-line profile page and view our profile video at American Adoptions, simply use your mobile phone to scan the QR code on the right. We are looking forward to hearing from you!
Kasey & Alyssa
We humbly thank you for viewing our profile and considering us as potential parents for your child. We have looked forward to growing our family through adoption for years and we are so excited to start pursing our adoption plan. We look forward to having a child to love and teach. Please know that we are praying for you as you as you face important decisions in the near future.
About Us
Job
IT Manager
Child Therapist
Education
Some College - Studied Information Technology
Master's Degree in Counseling Psychology
Relationship
Legally Married
Our Leisure Time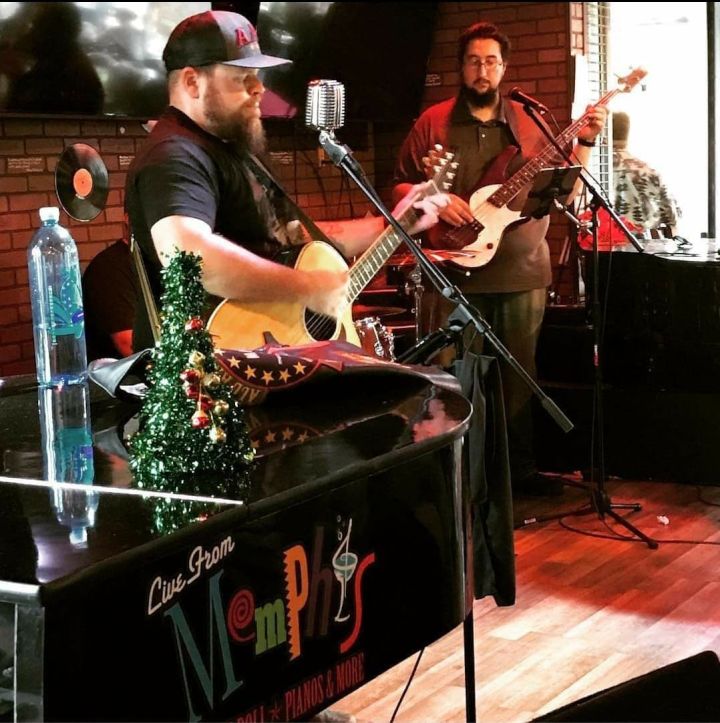 Hobbies that we share include listening to and playing music, going to concerts, taking road trips, watching movies, playing video games, board games such as Life, chess and Clue, volunteering at church, reading, and walking our dogs. These are all things that we look forward to sharing with a child.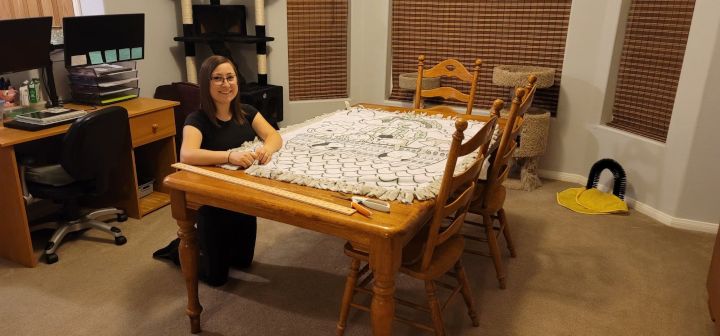 Individually, Kasey looks forward to teaching a child to play instruments, how to care for animals, and how to play various board games.
Alyssa looks forward to teaching the child to read, do various crafts, and bake. Alyssa especially looks forward to teaching the child her recipe for the best sugar cookies ever.
Because we are movie lovers, we look forward to introducing the child to film franchises such as Star Wars, Harry Potter, and Lord of the Rings.
Qualities We Love, Admire and Respect in Each Other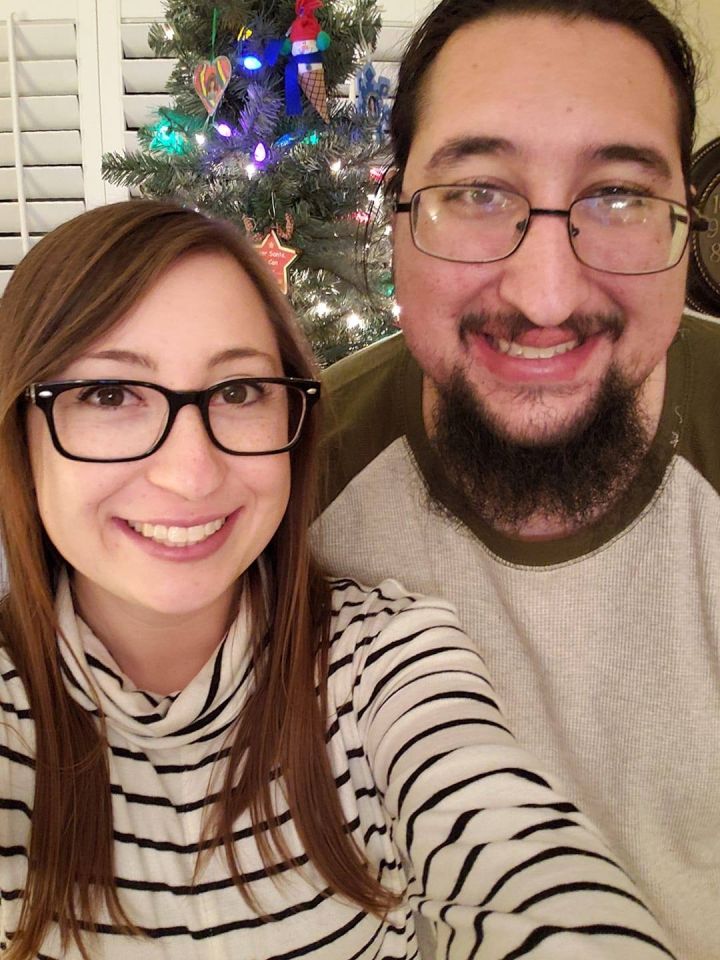 Kasey About Alyssa: Some of Alyssa's qualities that I admire are her empathy, kindness, intelligence, humor, commitment to lifelong learning, and advocacy for others. I love Alyssa's desire to help children as a children's ministry volunteer, aunt, and professional therapist. I know that Alyssa will be an excellent mom because she is good at seeing things from a child's perspective, she is inclusive of children in conversations and activities, and she knows how to speak to children in a way they understand.
Alyssa About Kasey: Kasey is truly my best friend and he has so many qualities that I admire about him. He is smart, funny, playful, giving, patient, and selfless. I was diagnosed with endometriosis a year after we started dating and Kasey faithfully stayed with me when I was down, took care of me after I had surgery, cheered me up when I was discouraged, and encouraged me to advocate for myself. Kasey worked so I didn't have to have a job during college and waited until I had my dream job as a child therapist to pursue his own higher education. He is a loyal and faithful husband and friend. I could not choose a better life partner or father for a child.
Our Pets
We currently have five traditional pets: two dogs and three cats. Our animals are very special to us. They are faithful friends who make our lives really rewarding and give us an additional sense of purpose. Our favorite thing about them is that they make us laugh every single day. We both grew up with dogs. Alyssa grew up with cats and dogs. Taking care of pets was Alyssa's favorite part of childhood. We have had rescue cats numerous times since we have been together. Two of our current cats were foster fails who we couldn't bring ourselves to part with. All of our pets have unique personalities, but they are all smart, funny, sweet, and loyal. We know that they would each be excellent companions for a child.
We also have a 20-gallon fish tank with harlequin rasboras, cherry shrimp, and various decorative snails. Our shrimp and snails have lots of babies all the time. The fish also have unique personalities and make us laugh.
Photos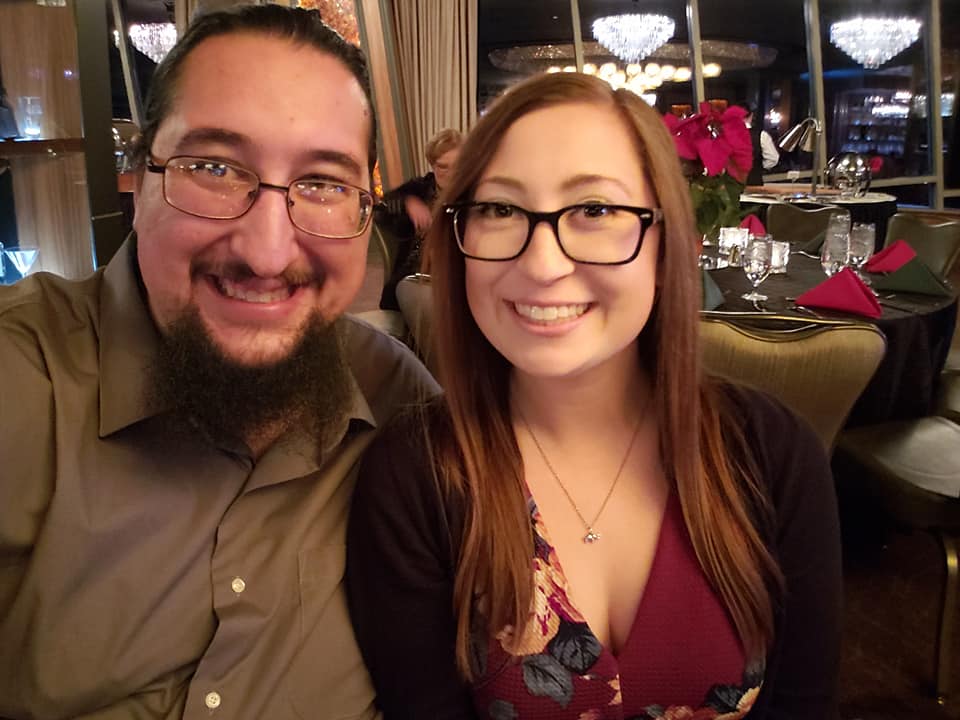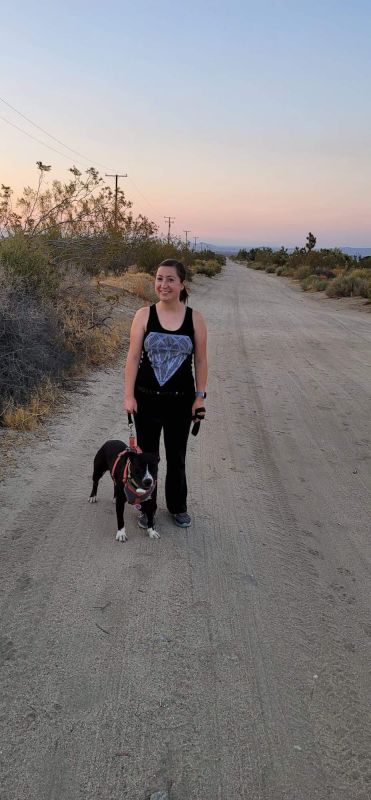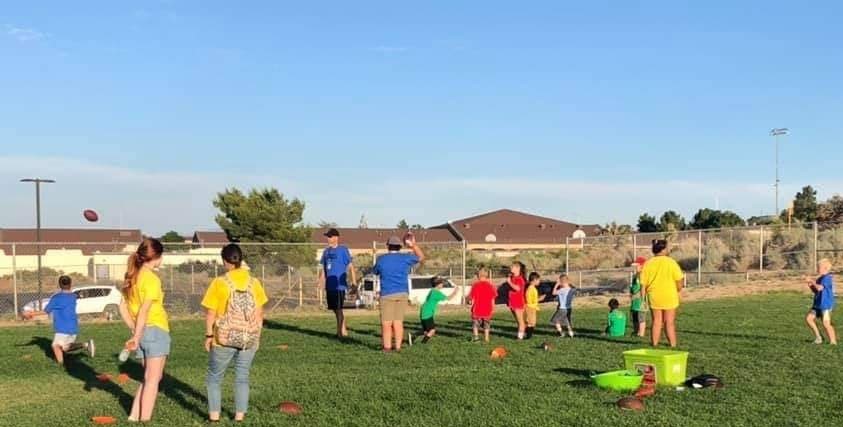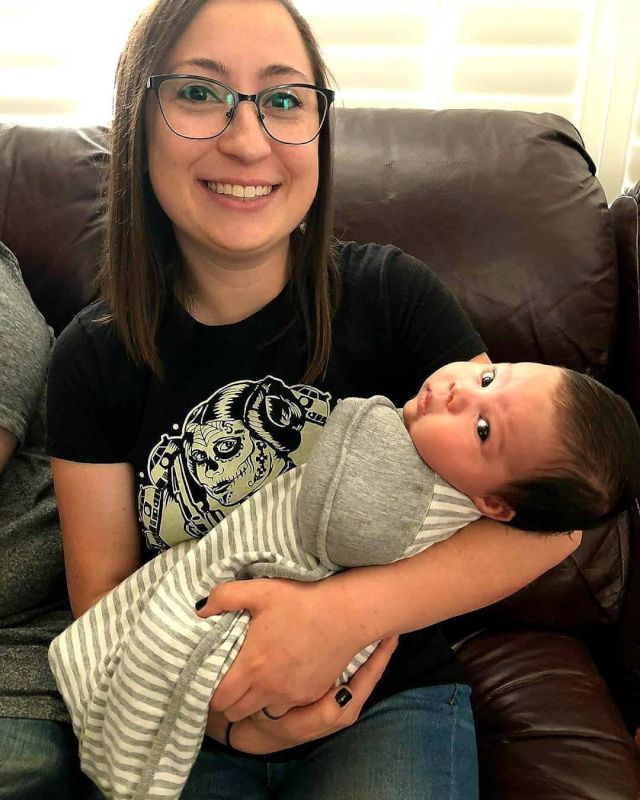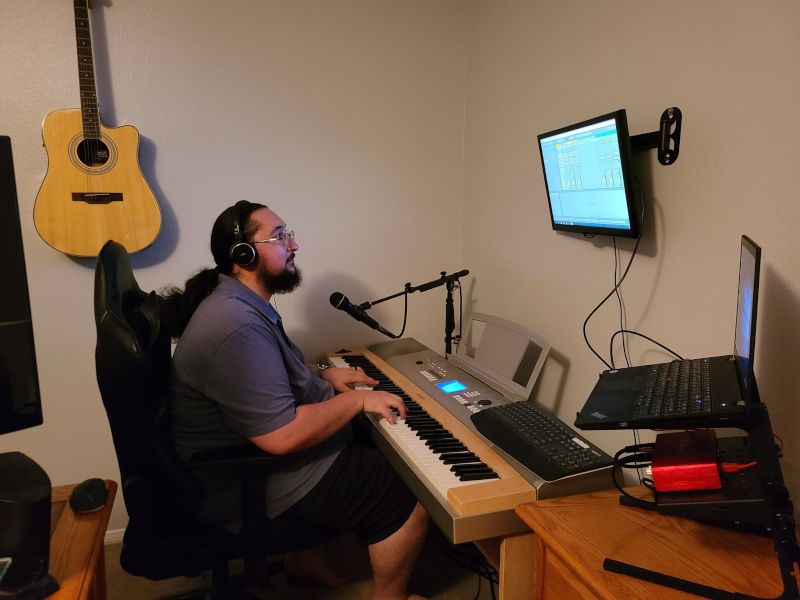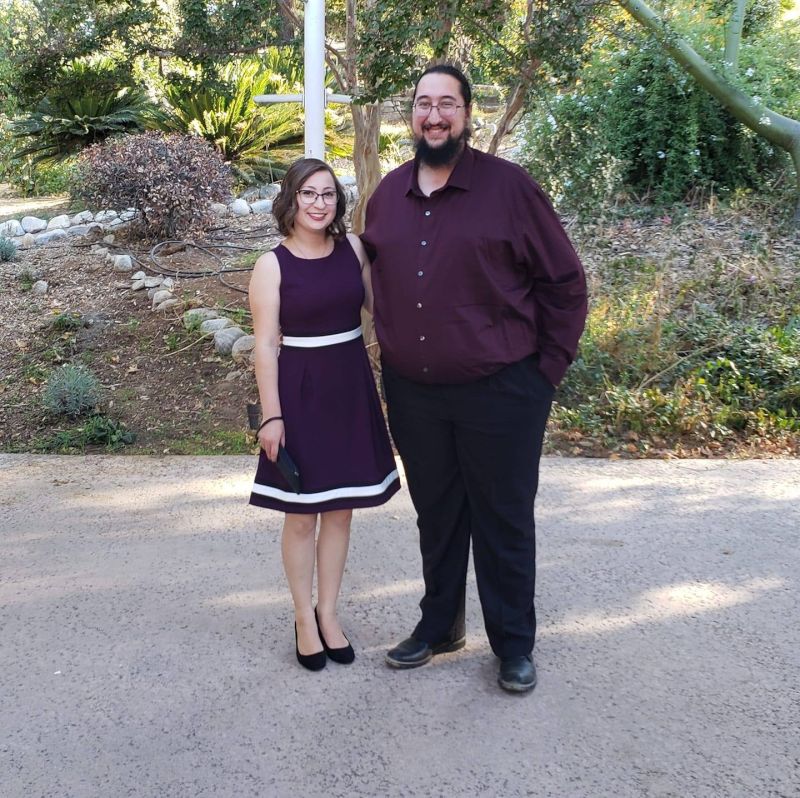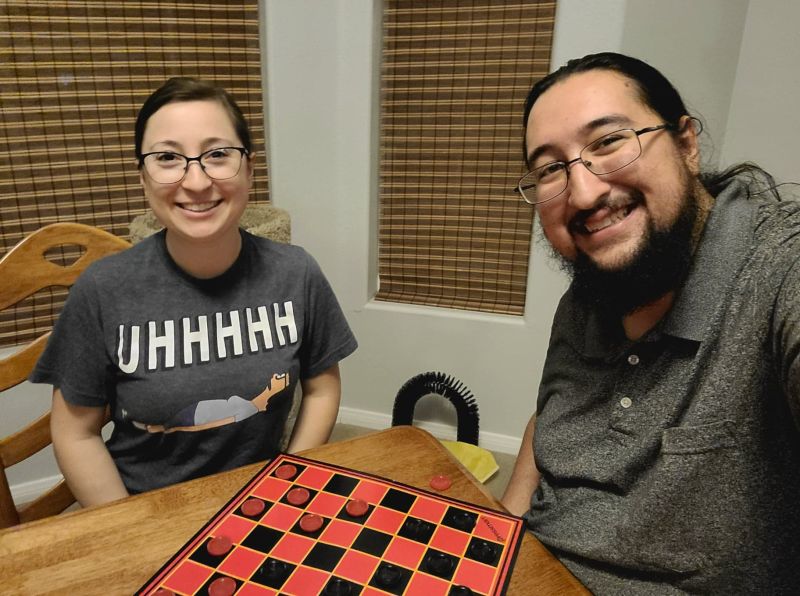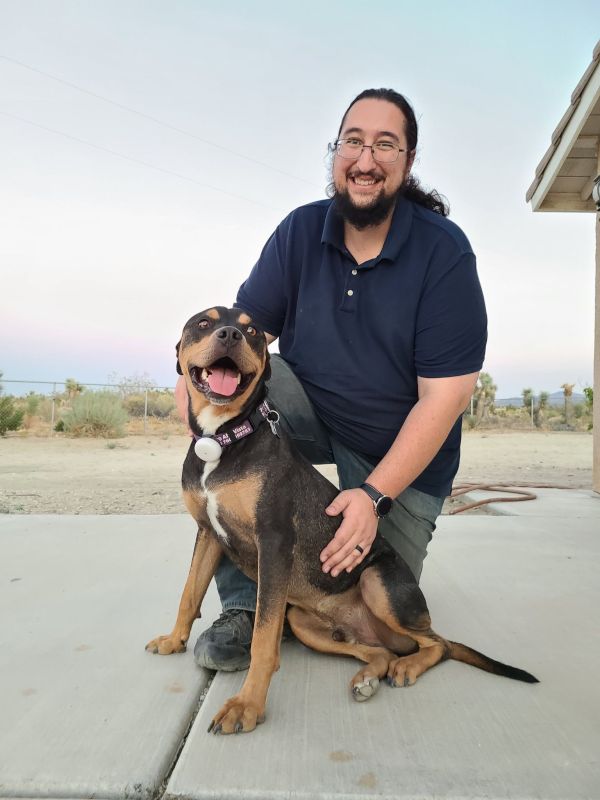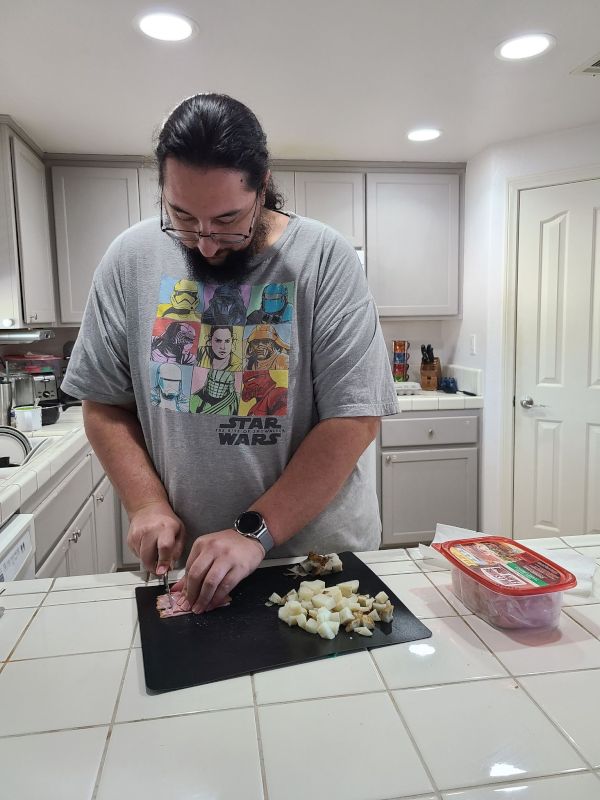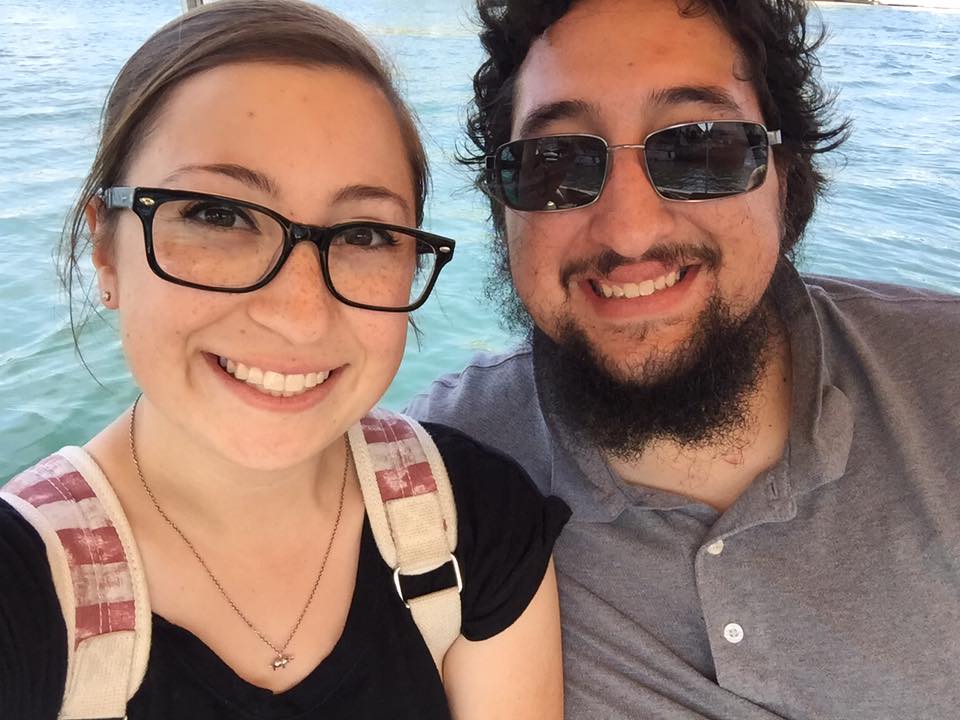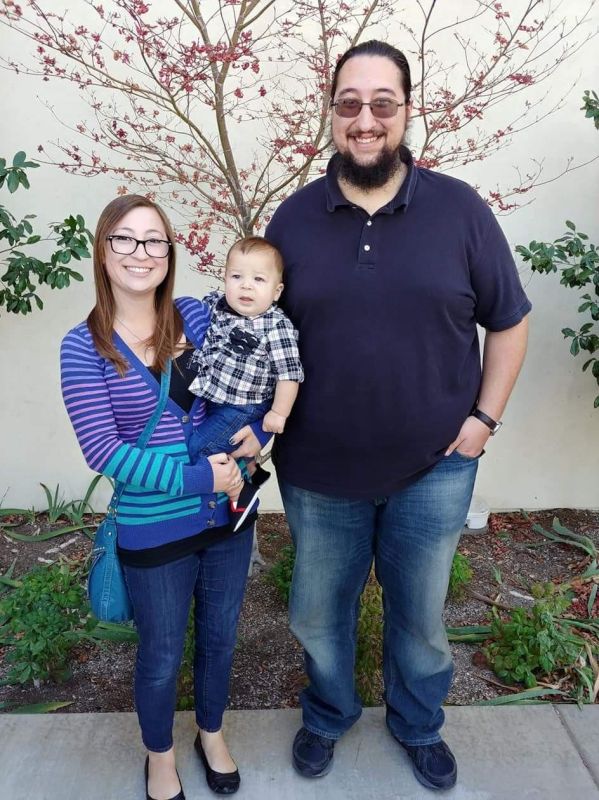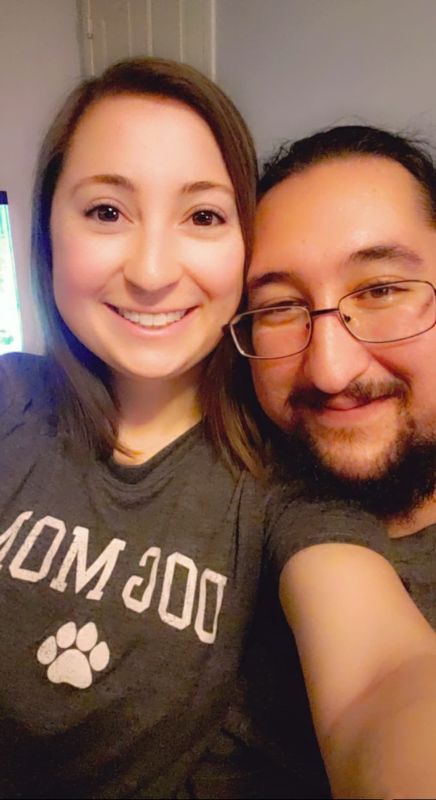 ×
1 / 12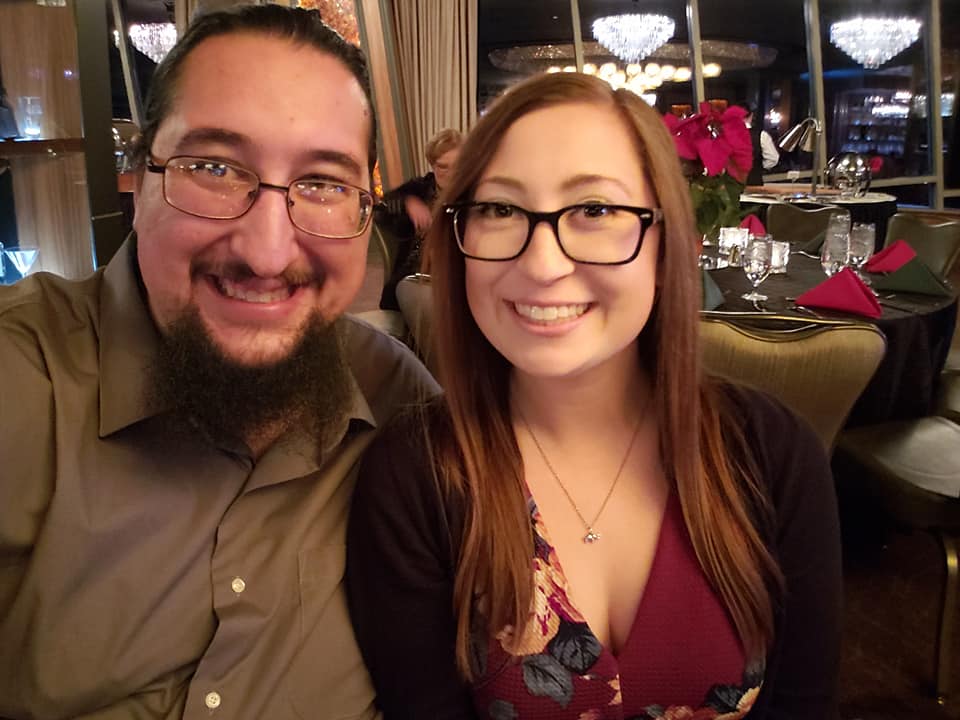 2 / 12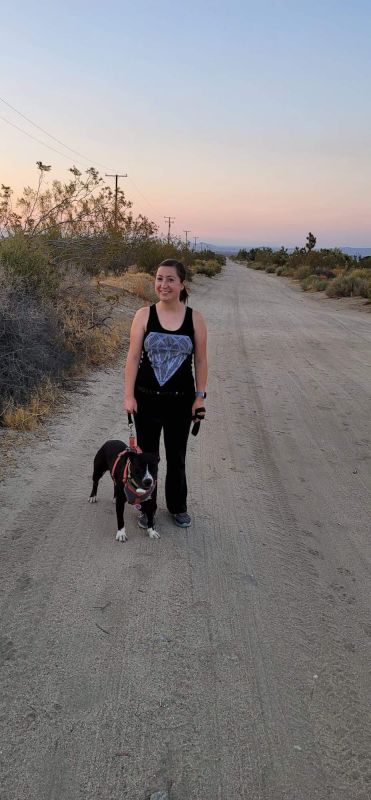 3 / 12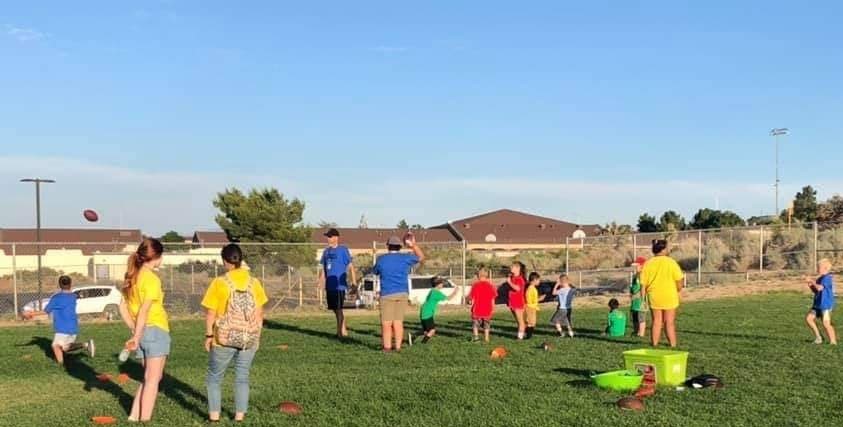 4 / 12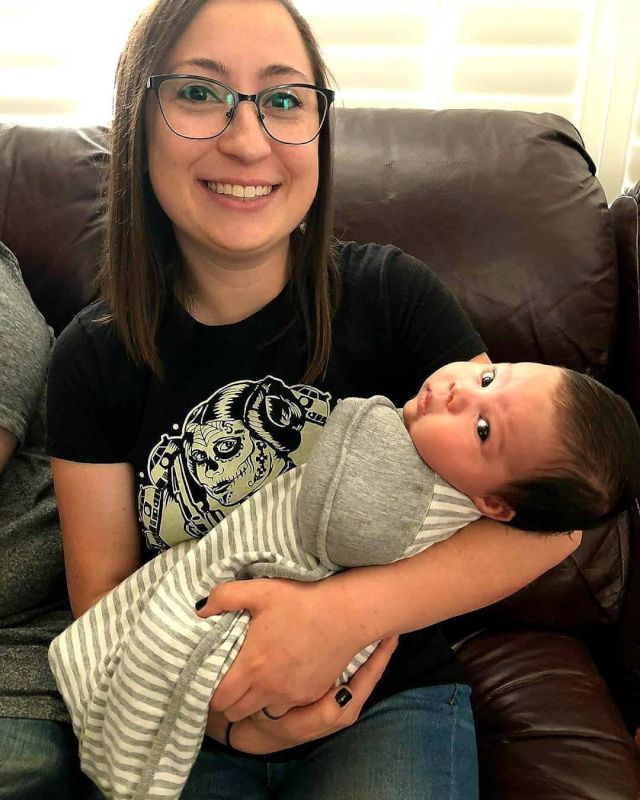 5 / 12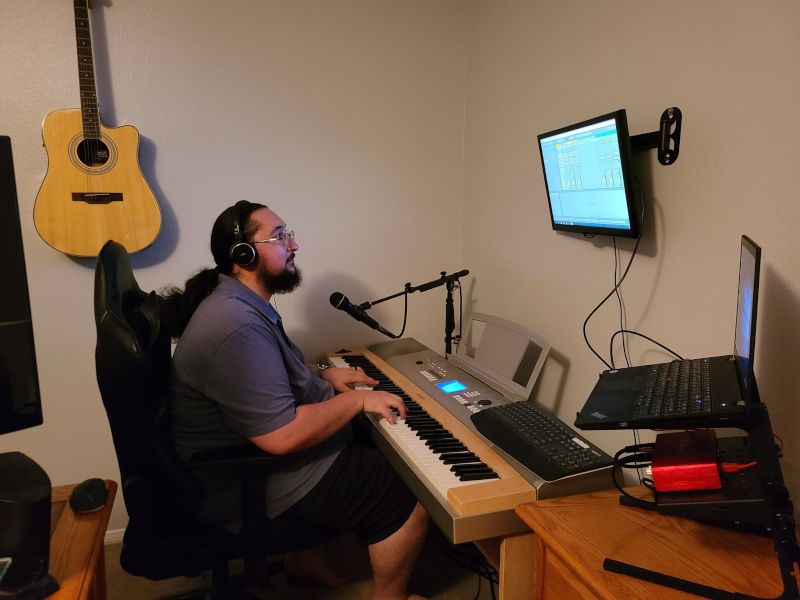 6 / 12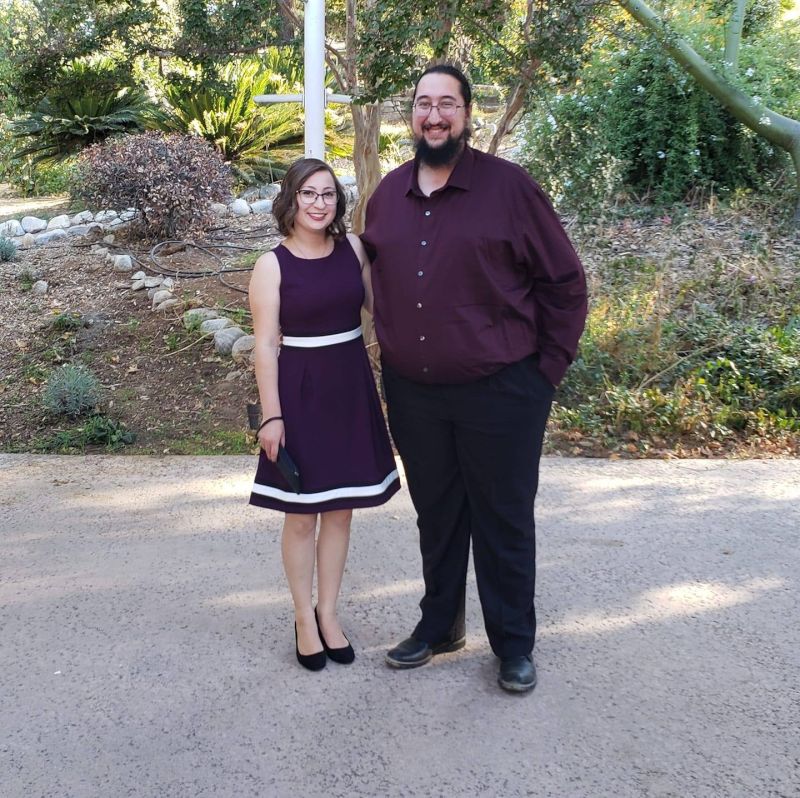 7 / 12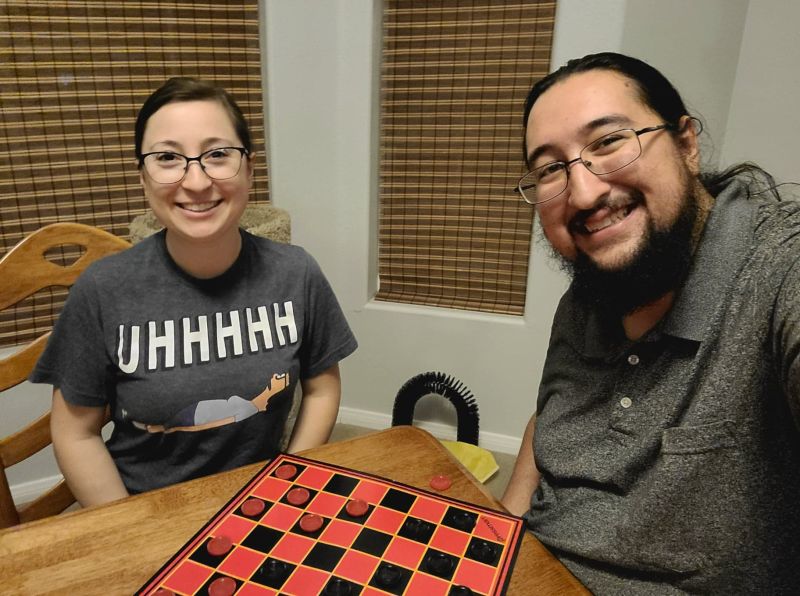 8 / 12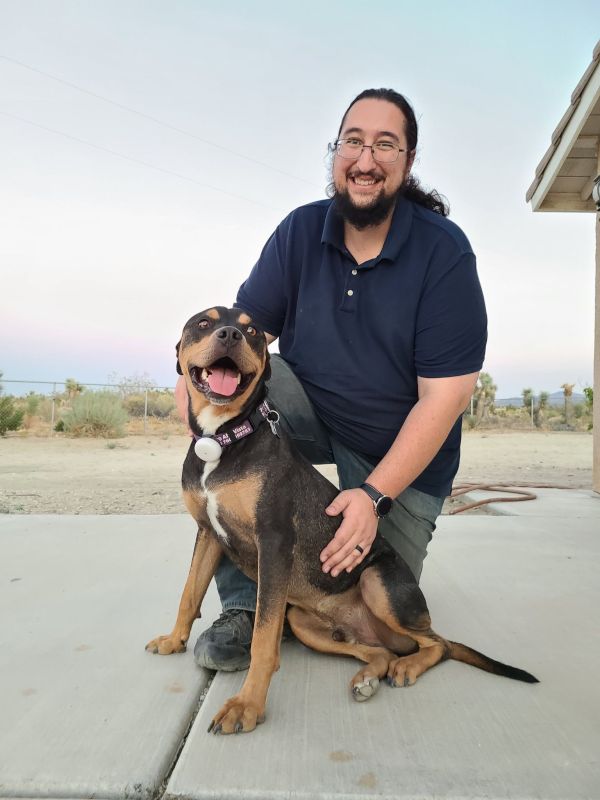 9 / 12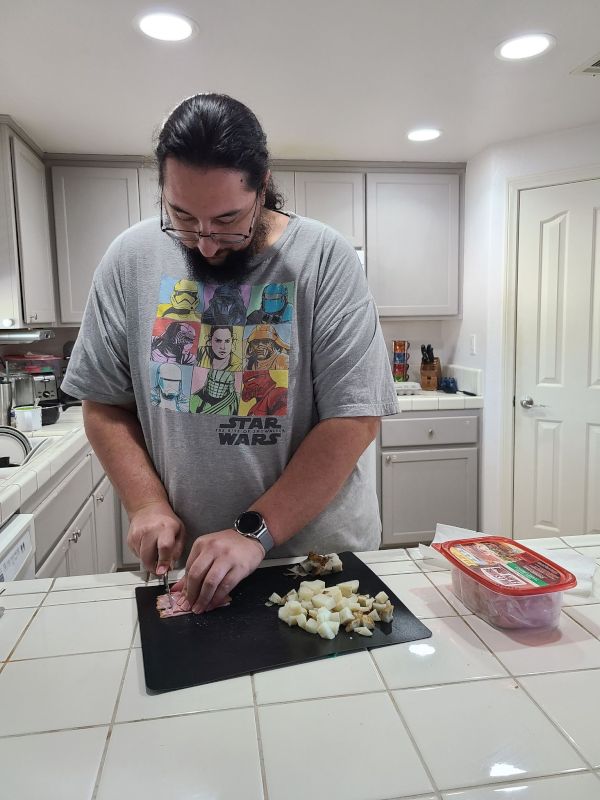 10 / 12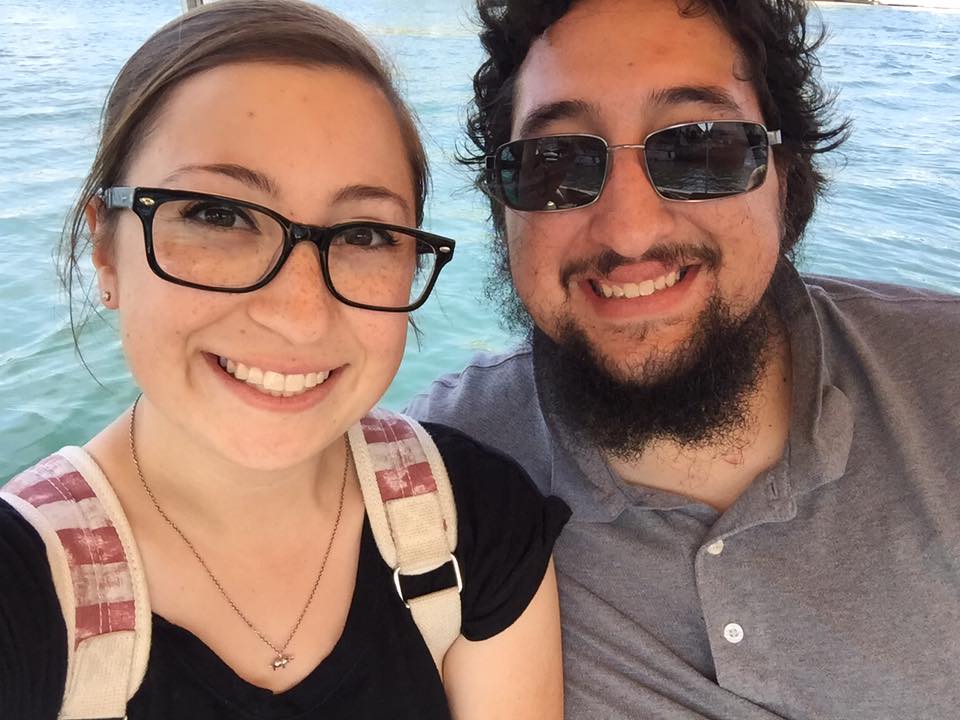 11 / 12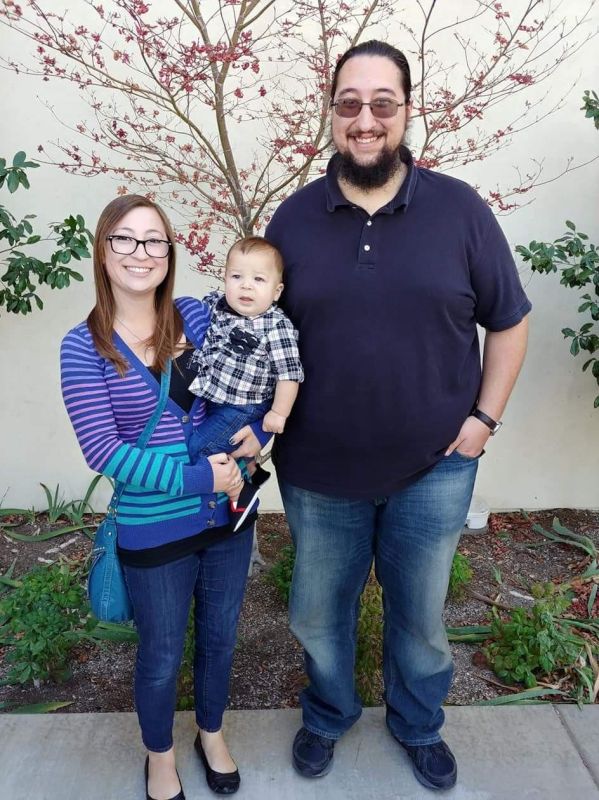 12 / 12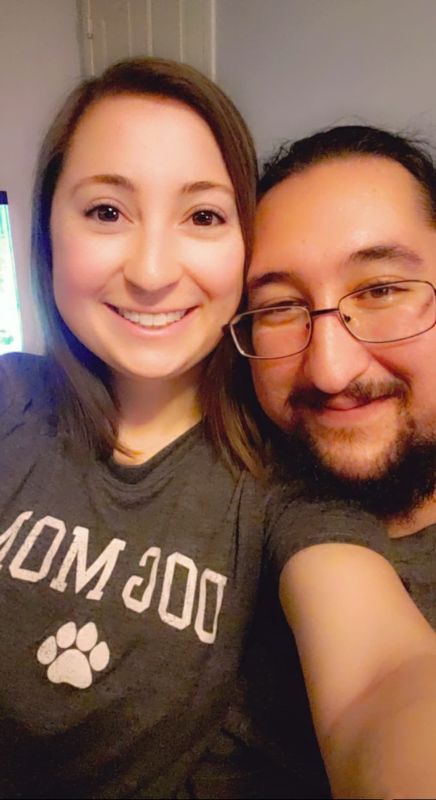 ❮
❯
Our House and Neighborhood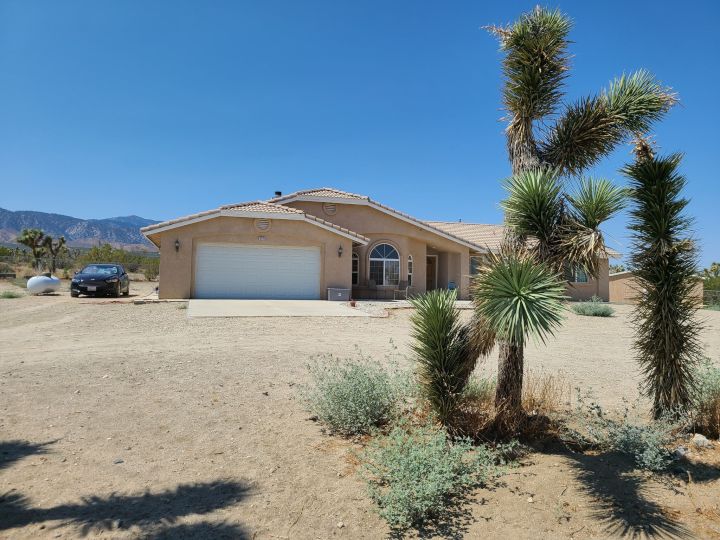 We live in Pinon Hills, California, which is a rural area where many people keep horses and livestock. We often sit in our driveway in the evening and enjoy the beautiful desert sunsets against the mountains of the Angeles National Forest. Though we live in the desert, it does snow at our house. We live close to the Mountain High Ski Resort in Wrightwood.
Though small, our community has a lot of activities to engage kids. Some of the places people take their kids in our community are the local park, the library, the farmer's market, and hiking and dirt bike riding on the trails. The children in our community play soccer in the AYSO league every Saturday morning of soccer season at the local middle school. The most interesting tradition our community has is called Phelan Phamily Phun Day, which is a day when the main street is shut down, the local businesses and vendors set up booths, there are games and food, and there is a parade that includes many community groups such as the Cub Scouts, Girl Scouts, 4H Club, the high school marching band, and many others. It is a highly anticipated celebration in our community each year. We have each participated in the parade in the past, Kasey with the high school marching band and Alyssa with her Girl Scout troop.
Our Extended Families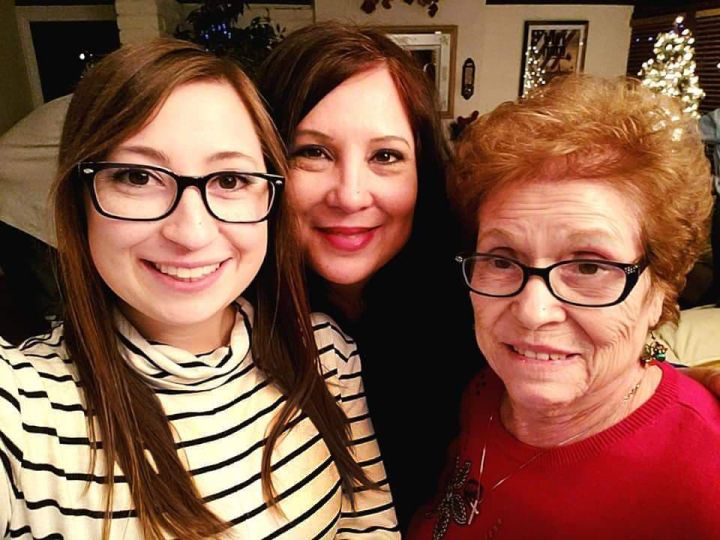 Kasey's mom and step-dad live half a mile away from us. We regularly have dinner with them on Sundays and they often visit us at our home. Alyssa's dad lives close by also and often comes over to help us with projects.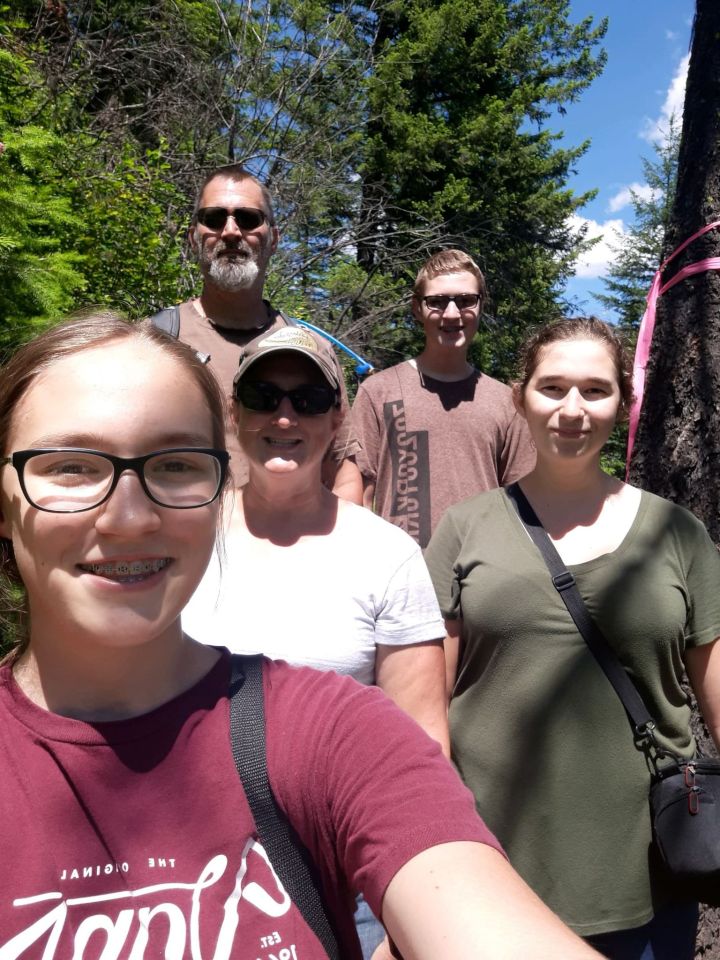 Both of our families are so excited about our adoption plan. Like us, our extended families have been looking forward to the day that we proceed with our adoption plan. If you choose us to raise and love your child, they will have numerous grandparents, aunts, uncles, and cousins to love them as well. We have a large extended family, as we both come from blended families.
Christmas is important in our extended family so we observe the same traditions each year: church and visiting with Kasey's dad's family on Christmas Eve (this involves a lot of tamales and a pretty rowdy game of White Elephant), splitting Christmas Day between Alyssa's dad's family and Kasey's mom's family, the day after Christmas at Alyssa's grandmother's house (where we had our wedding), and the following weekend with Alyssa's mom's family. We look forward to creating new traditions with your child as well.
From Us to You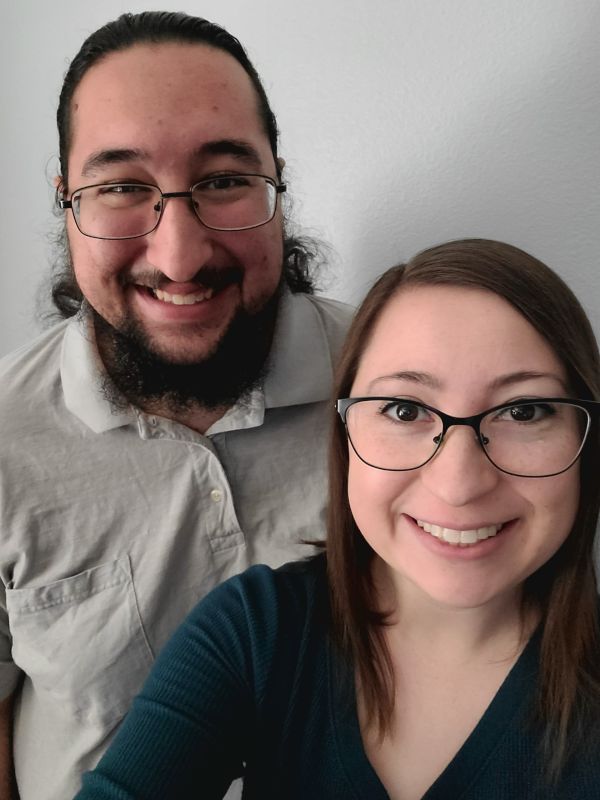 Thank you so much for taking the time to learn about us and consider us as potential parents for your child. We can't imagine how difficult the decisions you are facing are. Please know that we are praying for you during this time and that we would love nothing more than to provide your child with a safe, loving, home.
When we first started dating at ages 16 and 18 we shared with each other that we both longed to be parents and realized that we both felt called by God to pursue adoption. Our decision to pursue adoption was not made lightly. We believe that being parents will be challenging but that it will be the most rewarding thing we ever do. We always planned to grow our family through adoption as well as having biological children. We found out that because of Alyssa's endometriosis we would have to pursue having biological children first. After experiencing infertility, we prayed and ultimately decided to stop trying to conceive. We grieved this part of our dream and wholeheartedly moved on to pursuing our adoption plan, which was always our dream also.
We have been together for 10 years now and married for four years. We met at our first church where we were both members of the worship band. We were friends for a year before we realized that we had romantic feelings for each other. Out of that friendship blossomed an ongoing love. Because we were so young when we got together, we have had the privilege of growing up together and having many new experiences together. We are best friends who manage to have fun together even when times are hard. We look forward to welcoming a child into our loving, laughter filled home. We both come from close knit, blended families. Between the two of us we have 6 parents and step-parents within 20 miles of our home, including Kasey's mom and step-dad who live down the street from us. As part of our family, your child will have not just loving parents but numerous grandparents, aunts, uncles, and cousins.
We would love to have an open adoption that will allow us to have contact and visits with you. As time passes, we look forward to having you as part of our extended family and keeping in contact so you can see how happy and well loved your child will be if you choose us to parent them. We would love to exchange written contact and photos in whatever way you are comfortable with. If you choose us as your child's parents, we will make sure that they know very early on that you chose adoption because of your great love for them. No matter the degree of contact you desire, you will always be highly loved, honored, and respected in our family.
You are in the process of making an incredibly important decision. We believe that adoption is a gift and we also understand that your willingness to consider this option for your child is a testament to your love, caring, courage, selflessness,and compassion for your child. We want you to know that you and your child are precious and loved. If you choose us as your child's parents, we will love, protect, teach, and advocate for your child with all that we have. We cannot express how ready we are to become parents. Thank you again for allowing us to share ourselves with you and for considering us as potential parents for your precious child.
With love and respect,
Kasey & Alyssa
Favorites
Actor
Rami Malek
Adam Driver
Actress
Helena Bonham Carter
Drew Barrymore
Author
Melanie Rawn
Francine Rivers
Book
Sunrunner's Fire
Redeeming Love or The Art of Racing in the Rain
Candy Bar
Snickers
Reese's Fastbreak
Cartoon
Dragon Ball Z
The Simpsons
Childhood Memory
spending time with my uncle
Christmas mornings
Childhood Toy
Bionicles
Barbies and Bratz dolls
Children's Book
The Chronicles of Narnia
Owl Babies
City
New York City
Lahaina, Maui
Classic Movie
Star Wars
Ferris Bueller's Day Off
Day of Week
Sunday
Saturday
Dessert
Strawberry shortcake
Mint chocolate chip ice cream
Disney Movie
Lilo & Stitch
The Lion King
Dream Car
Ford F250
Subaru Forrester
Dream Job
Chief Technology Officer
Mom & therapist
Dream Vacation
Hawaii or Japan
Hawaii
Family Activity
Church
Playing board games
Flower / Plant
Bamboo
Yellow roses
Food
Sushi
Angel hair pasta
Form of Exercise
Swimming
Swimming
Fruit
Strawberries
Strawberries
Hobby
Playing instruments
Crafting
Holiday
Christmas
Christmas
Holiday Song
Mary, Did You Know?
Christmas (Baby Please Come Home) by U2
Holiday Tradition
Christmas Eve at my uncle's house
Stockings on Christmas morning
Ice Cream
Strawberry cheesecake
Mint chocolate chip
Junk Food
Chips and salsa
Hot Cheetos
Leisure Activity
Playing video games
Watching movies
Magazine
Popular Mechanics
People
Memory with a Child
Playing with my younger cousins
Helping with my newborn cousins and nephews
Memory with Spouse
Carious concerts
Honeymoon in Lake Arrowhead, CA
Movie
V for Vendetta
Sweet Home Alabama
Movie Munchie
Popcorn
Goobers
Movie Quote
"You keep using that word. I do not think it means what you think it means." -Princess Bride
"I'm not even angry. I'm actually quite impressed." -Anchor Man
Movie Type
Sci-Fi/Fantasy
Drama
Musical
Metallica
Phantom of the Opera
Musical Group
Phantom of the Opera
Jonas Brothers
Nursery Rhyme
Little Miss Muffet
This Old Man
Olympic Event
Gymnastics
Figure Skating
Personal Hero
Alice Cooper
Christine Caine
Poet
Edgar Allan Poe
Maya Angelou
Quality about my Spouse
Her kind heart
His loyalty
Quote
"Do not let what you cannot do interfere with what you can do." -John Wooden
"There are far, far better things ahead than any we leave behind." -C.S. Lewis
Restaurant
Red Robin
Olive Garden
Scripture
Luke 1:37
2 Corinthians 12:9
Shopping Store
Best Buy
JoAnn Fabrics
Song
One by Metallica
Forever by Lewis Capaldi
Sport to Play
Baseball
Soccer
Sport to Watch
Football
Basketball
Sports Star
Cooper Kupp
David Eckstein
Sports Team
LA Rams
LA Angels
Subject in School
Math
History
Superhero
Wolverine
Black Panther
Thing to Cook
Chicken tacos
Sugar cookies
Time of Day
Evening
Morning
Tradition
Watching Princess Bride on Halloween
Decorating for holidays
TV Show
Criminal Minds
The Simpsons or FRIENDS
TV Show Character
Phil Coulson (Agents of SHIELD)
Tina Belcher from Bob's Burgers
Type of Music
Metal
Pop punk/emo
Vacation Spot
The mountains
Hawaii
Video Game
Fallout 4
Crash Team Racing