1-800-ADOPTION
Thank you for viewing our profile
If you would like to learn more about us, please call 1-800-ADOPTION (2367846), fill out the form at the bottom of our on-line profile page, or email us at bp_information@americanadoptions.com.
To revisit our on-line profile page and view our profile video at American Adoptions, simply use your mobile phone to scan the QR code on the right. We are looking forward to hearing from you!
Jonny & Jenny
Thank you for taking the time to get to know us a little! We cannot begin to imagine the difficulty of the life changing decisions you are making for you and your child. We admire your courage and are praying that you have love and support no matter what decision you make. We cannot wait to grow our family through adoption and share the love in our hearts with another child!
About Us
Job
Package Handler
Payroll Specialist
Education
Some College - Studied Youth & Family Ministry
Bachelor's Degree in Sociology
Relationship
Legally Married
Our Leisure Time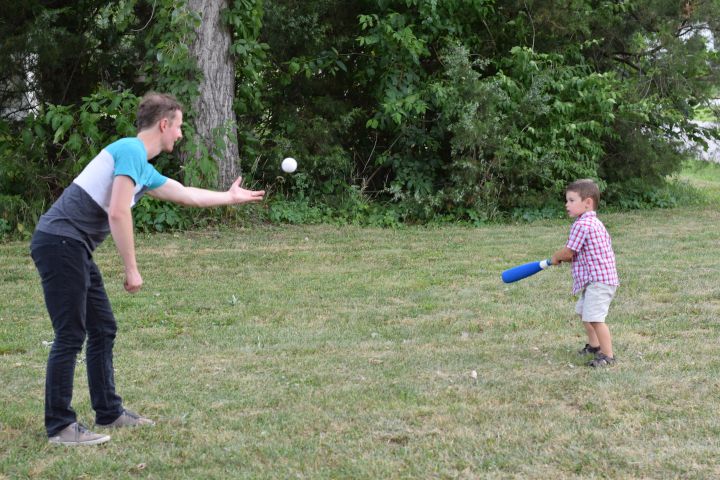 We are a very active family! We have many leisure activities and hobbies. Jonny likes playing basketball, skating on roller blades, his skateboard, or free skates. He also spends a lot of time writing music, playing backyard games, and enjoying time with family and friends. Jenny likes going for walks, photography, crocheting, baking, playing backyard games, music, and spending time with friends and family. As a family, we also love to play disc golf every chance that we get! We play board games and video games together, laugh and joke together, and love spending time together! On summer days you can find us in the backyard planting flowers, playing tag or baseball, or grilling out. On winter days you can find us playing in the snow, inside playing board games, or doing trick shots with ping pong balls! We look forward to adding another child to our family to share in the fun!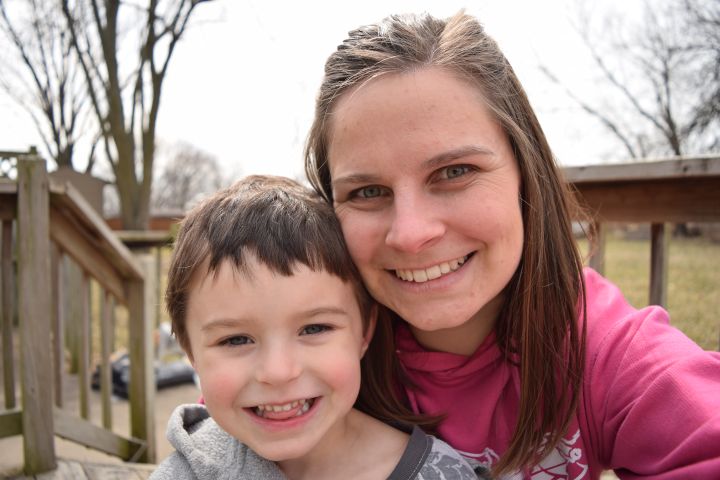 Our Passions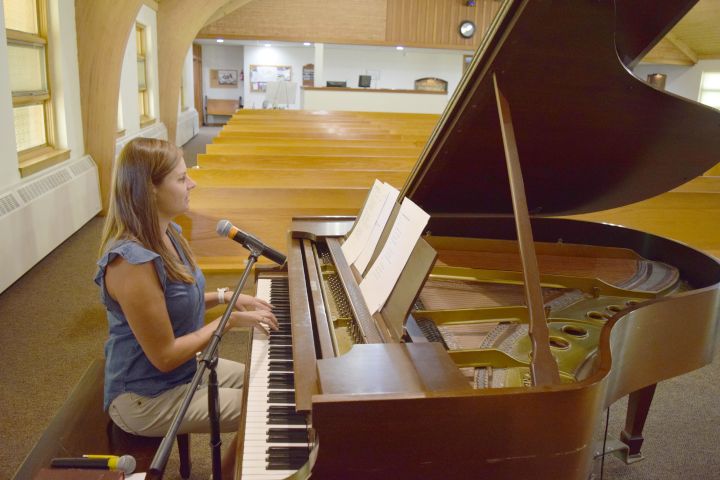 We have both always been passionate about music, and it's one of the things that drew us together when we first met. We both grew up in musical households and have happy memories with our families of singing together and listening to music together. We have carried it forward into our family, and hope our children will have happy memories of music too!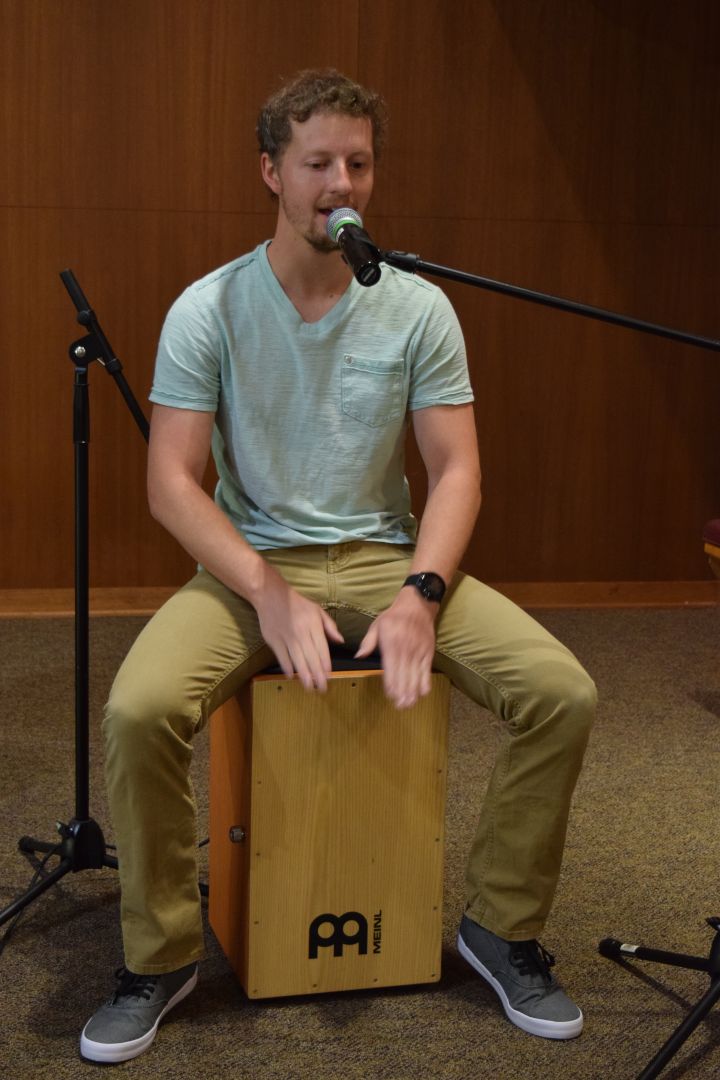 We lead worship together at our church every Sunday which has been such a blessing to both of us. Jenny sings and plays piano, and Jonny sings and plays the drums. Jonny also writes worship songs, many of which we have done in church. Music is a huge part of our lives. We are always listening to new music, having dance parties with Silas in the living room, singing together around the piano, practicing new songs for church, and coming up with ideas to write new songs.
Besides music, we also both share a passion for serving others. This stems from our love for Jesus Christ which fills us with a desire to encourage and help our neighbors in any way that we can. We love to help people when they are moving, or need any kind of physical labor done. We just have a passion and a desire for others to experience the great love of God that we have experienced.
Cultural Diversity
If we adopt a child of a different race than we are, we plan to do our very best to educate ourselves in every way about the cultural heritage of our child. We want to discuss race often with our child, and instill in them that they are loved and valued by God, and by us, no matter what. We know that racism is a reality in our world, and we plan to discuss that often with our child and equip him/her with the tools needed to be prepared to face it, and be confident in who they are. We will actively seek out places and activities that embrace diversity, and fill our home and our lives with media and literature that embraces diversity as well. We know and recognize that our child's race will be an important part of their identity, and we always want our child to feel comfortable talking to us about it.
Photos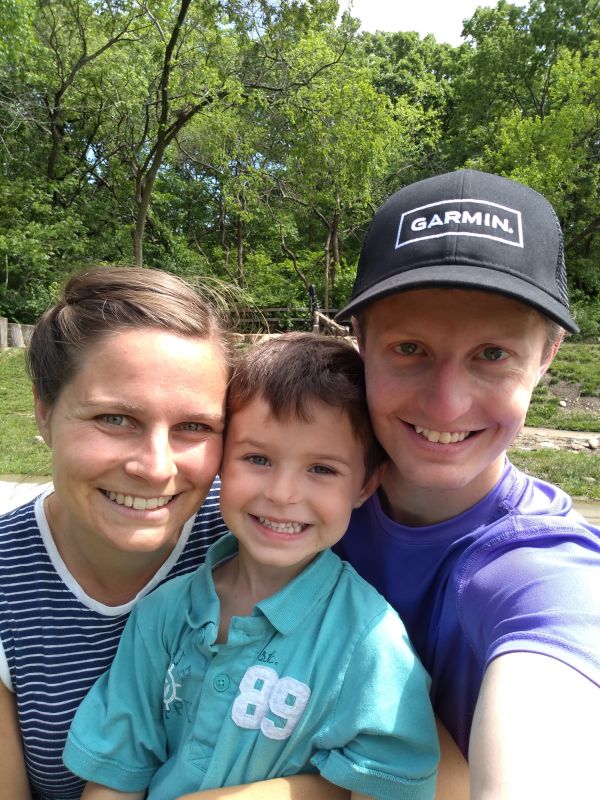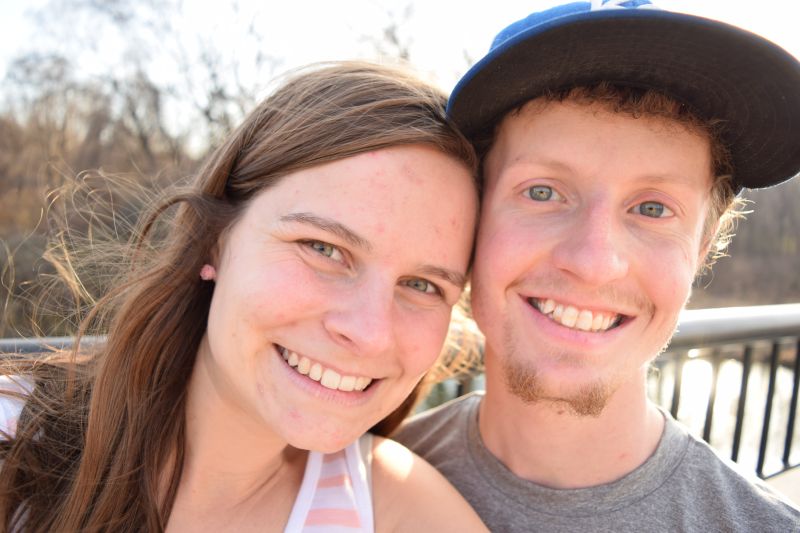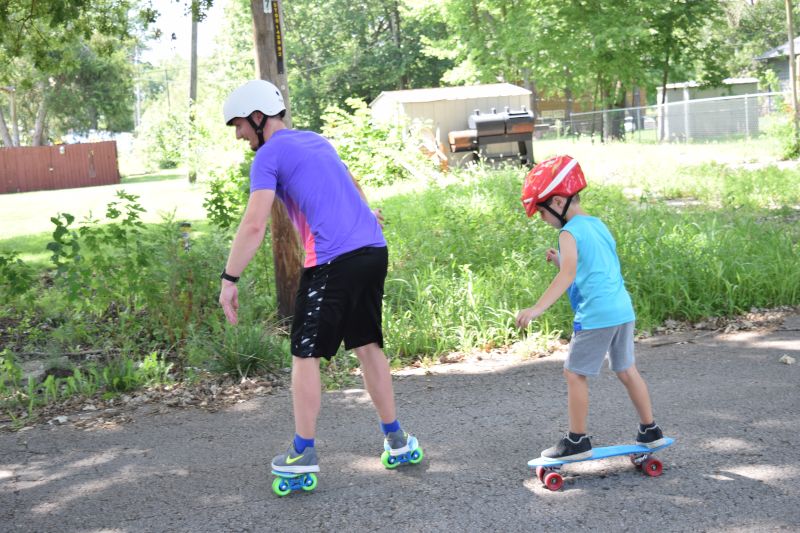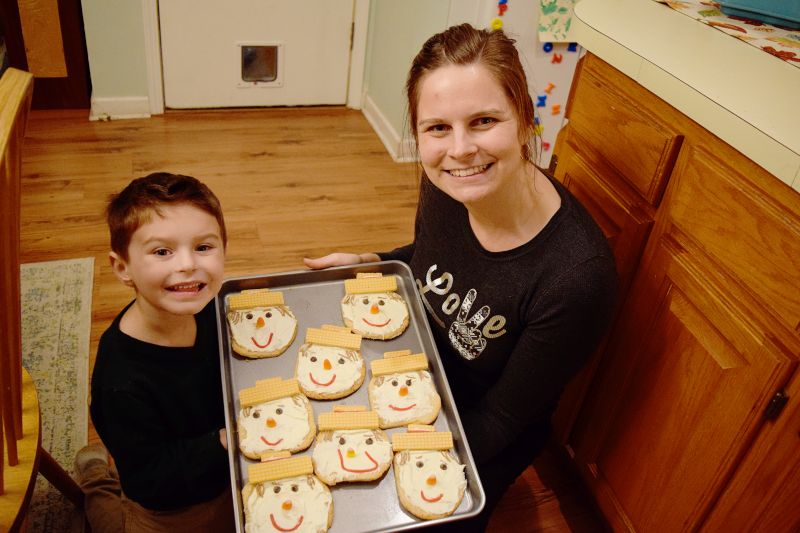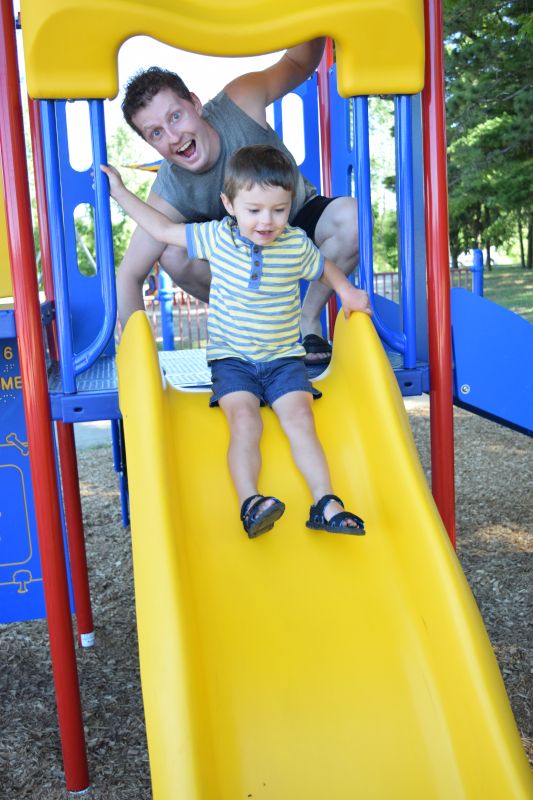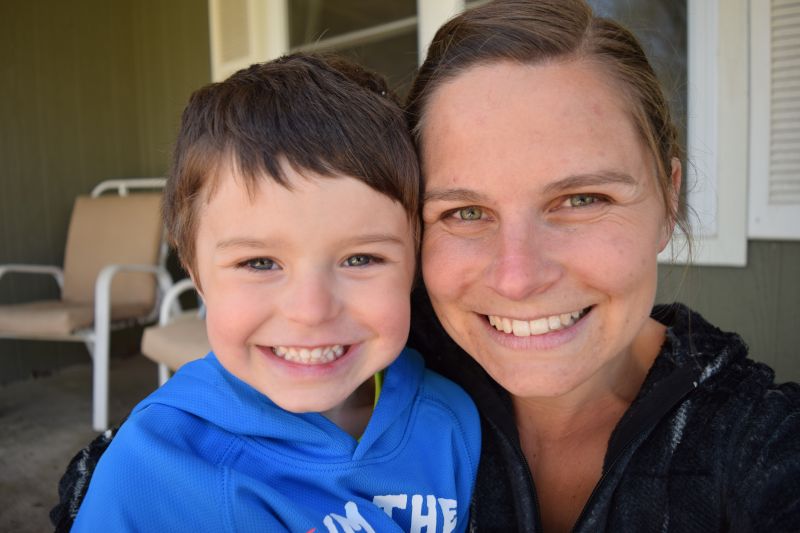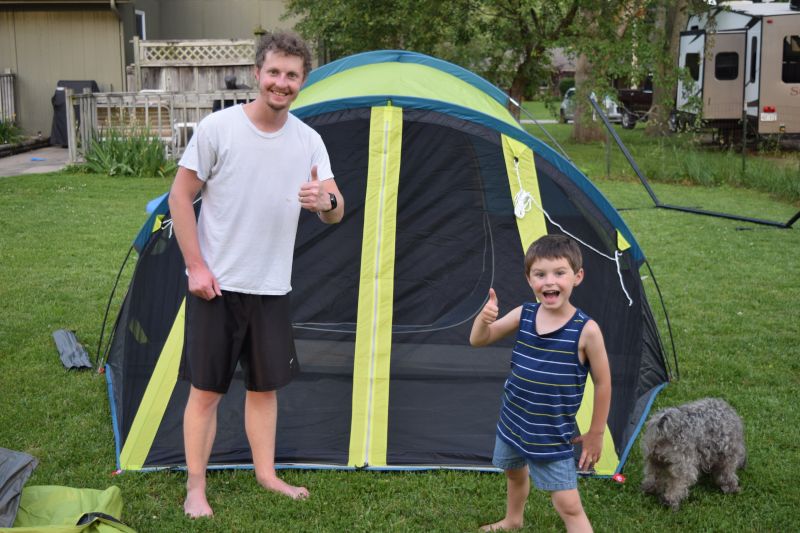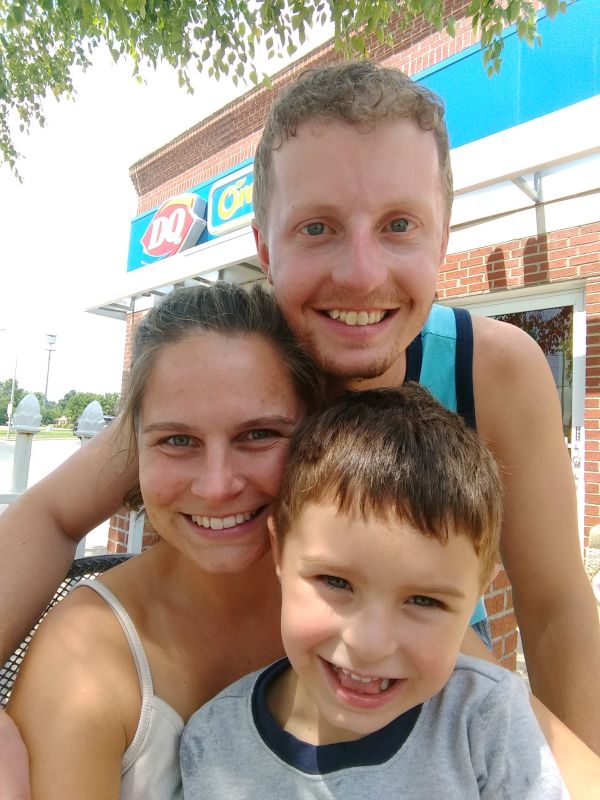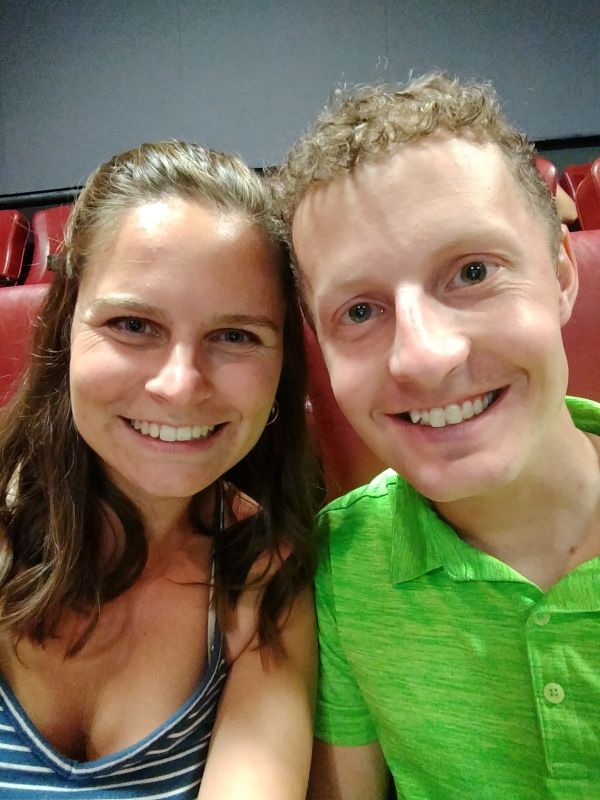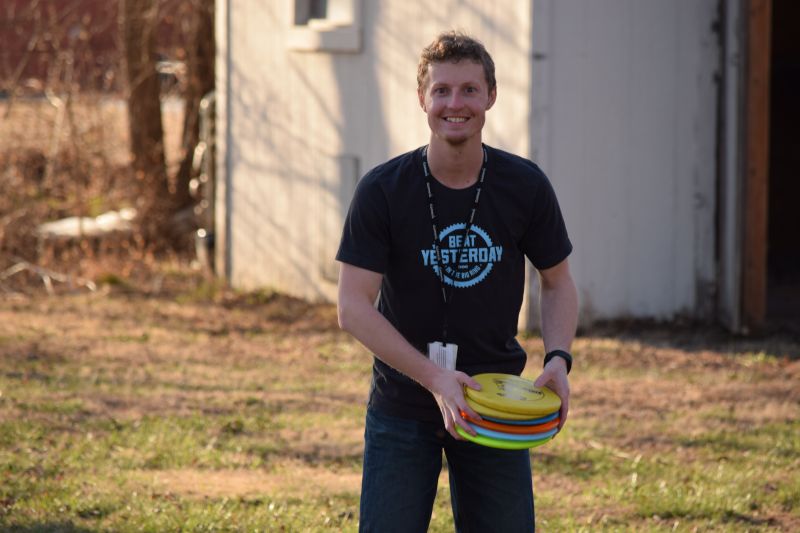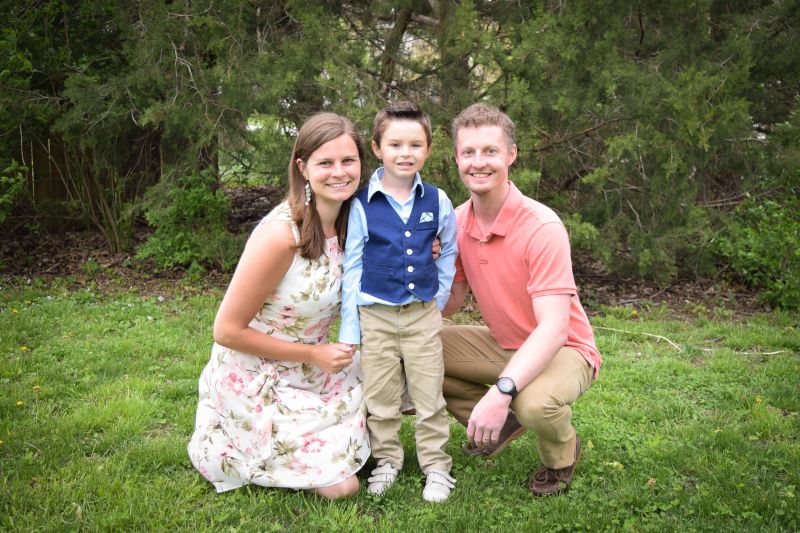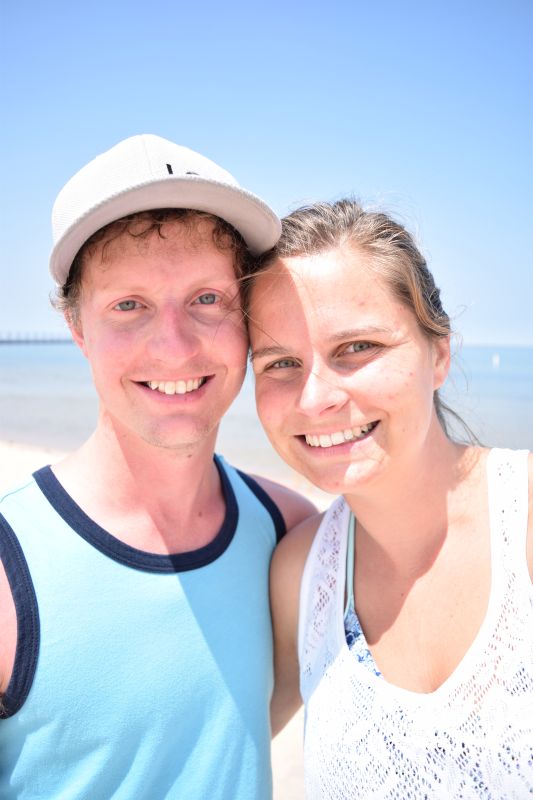 ×
1 / 12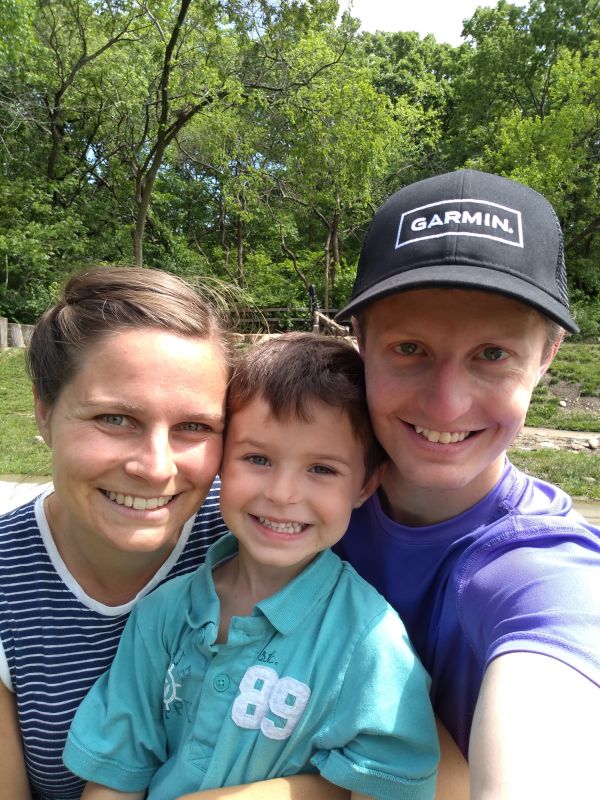 2 / 12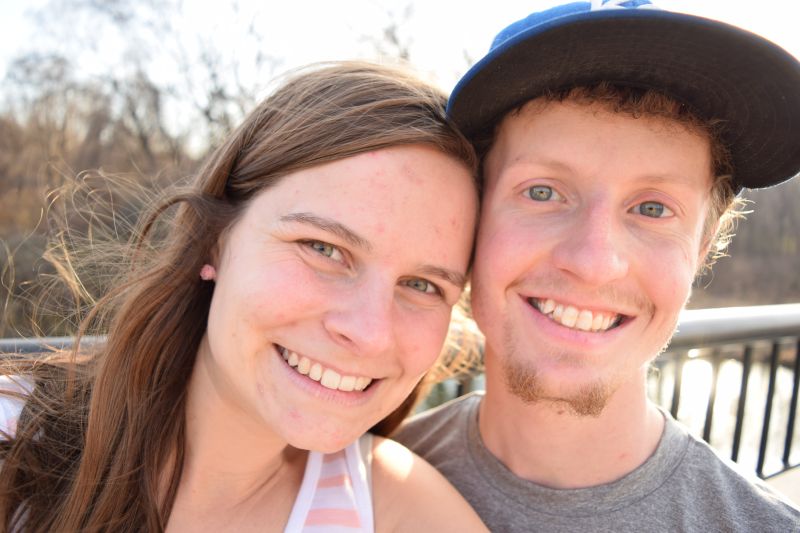 3 / 12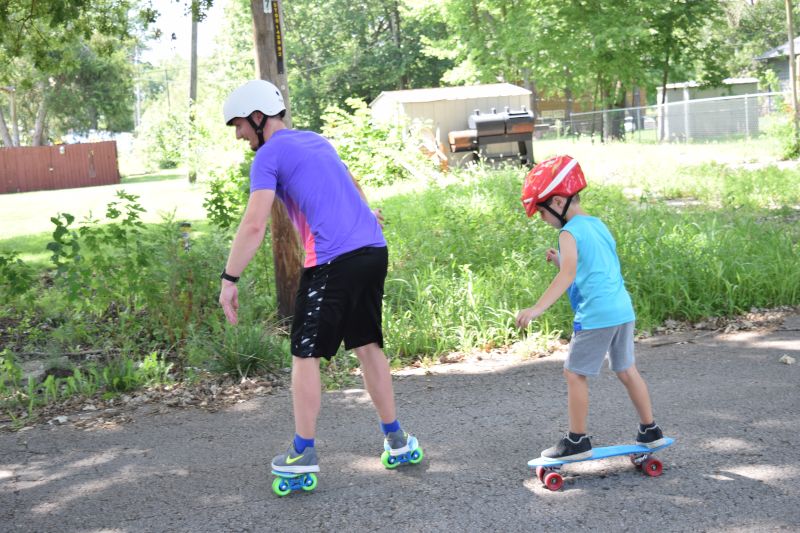 4 / 12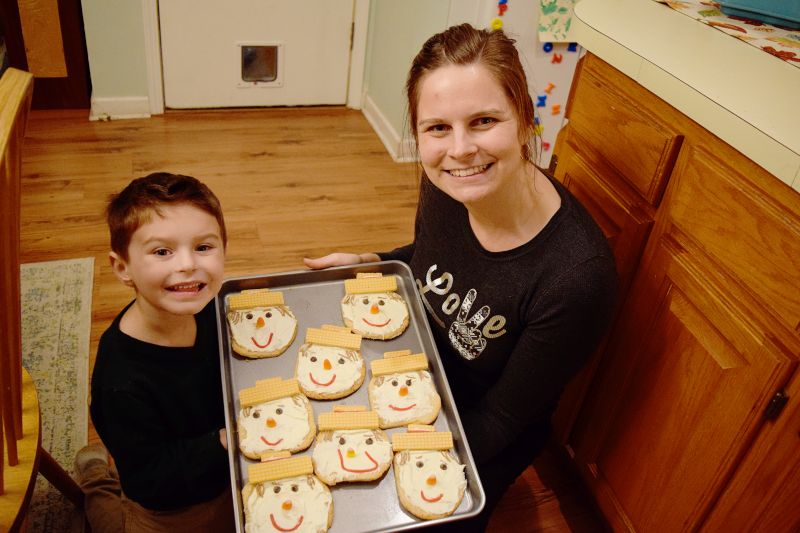 5 / 12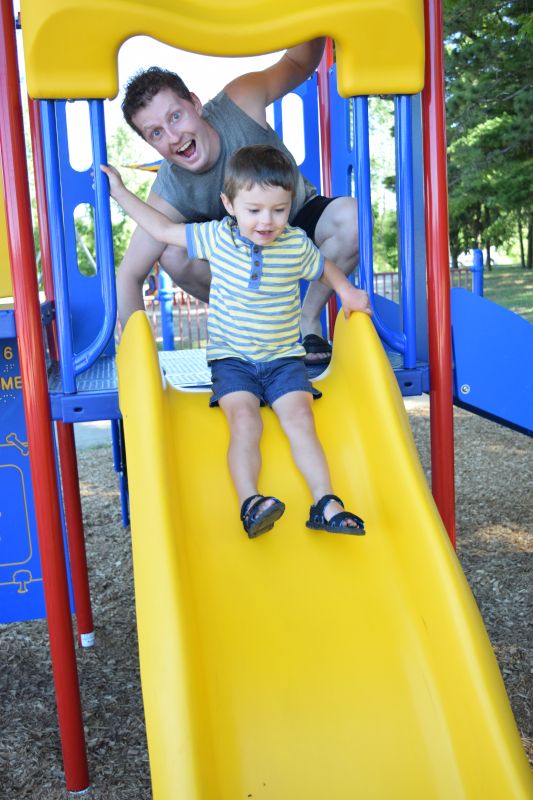 6 / 12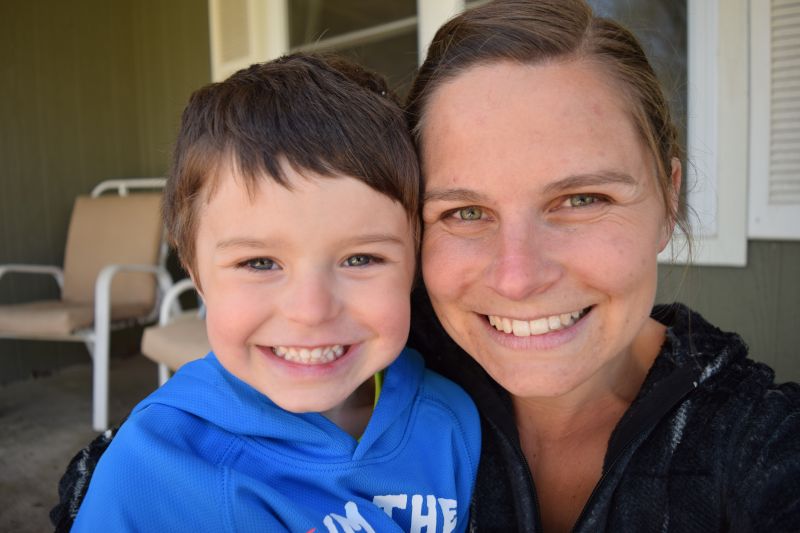 7 / 12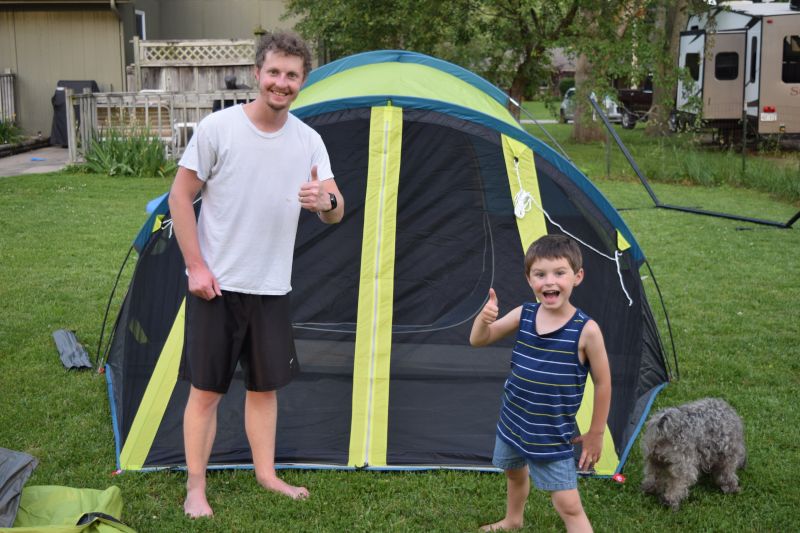 8 / 12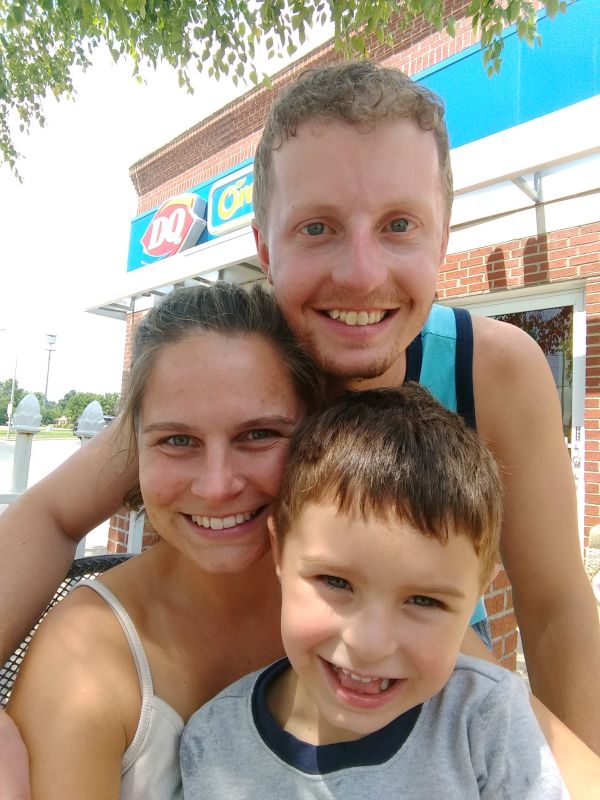 9 / 12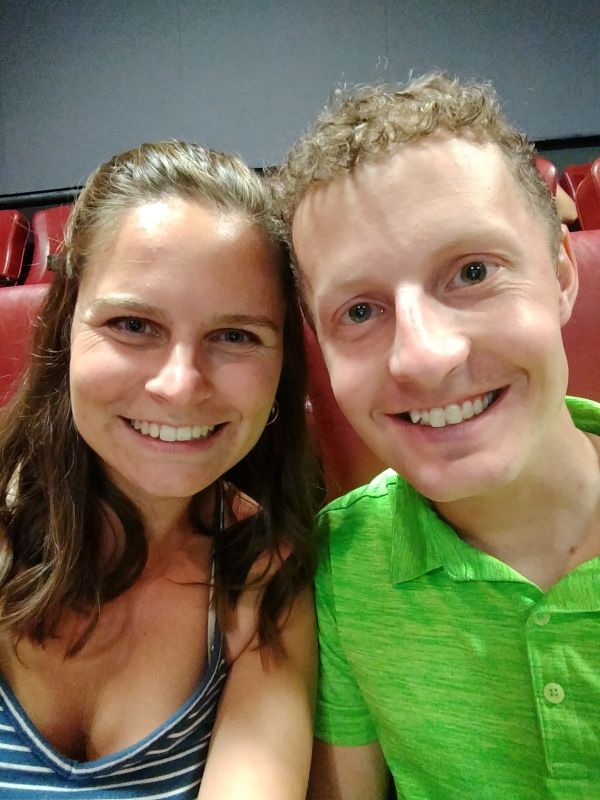 10 / 12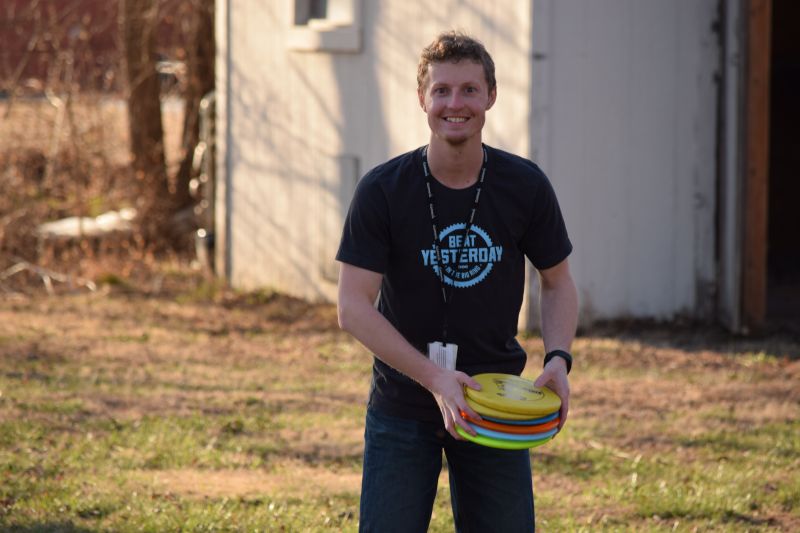 11 / 12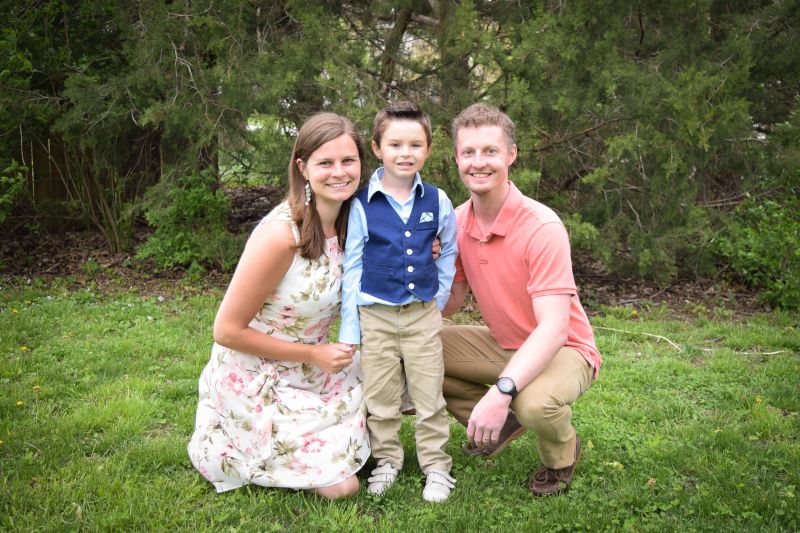 12 / 12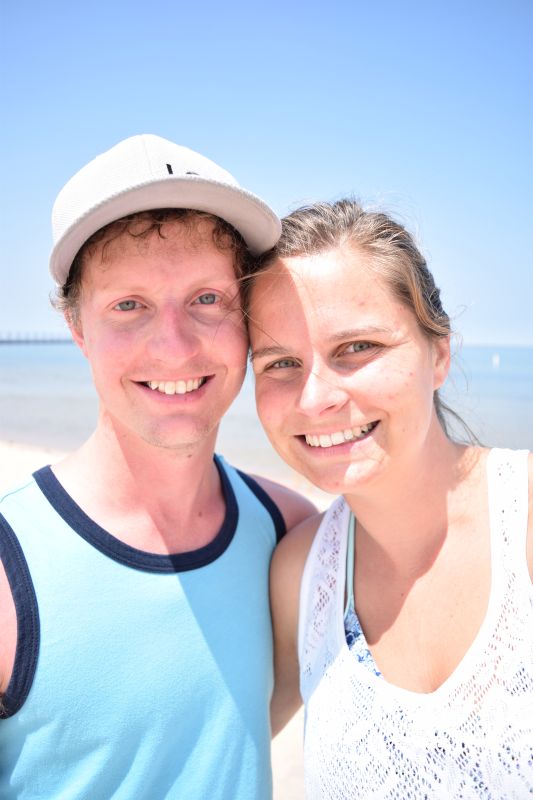 ❮
❯
Our Extended Families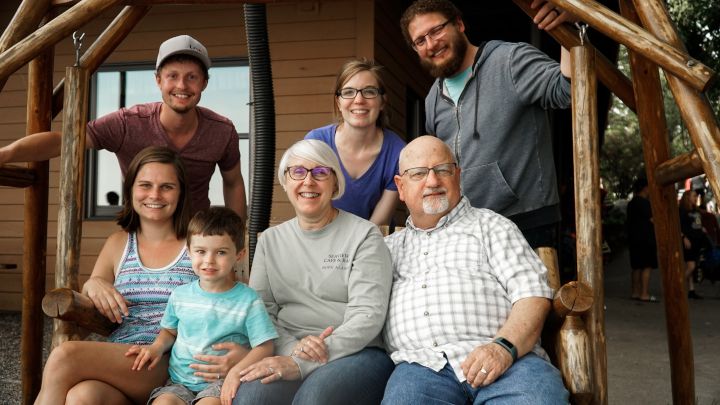 Family is very important to us, and we are both very close to our families! We live only 15 minutes from both of our parents, and see them on a consistent basis. Jonny's brother and his wife, as well as Jenny's brother and his wife, both live out of state, but it is a happy reunion when we are all able to be together for holidays and special occasions! Jenny's sister lives close and has a very close relationship with us, as well as with our son. She's an awesome aunt!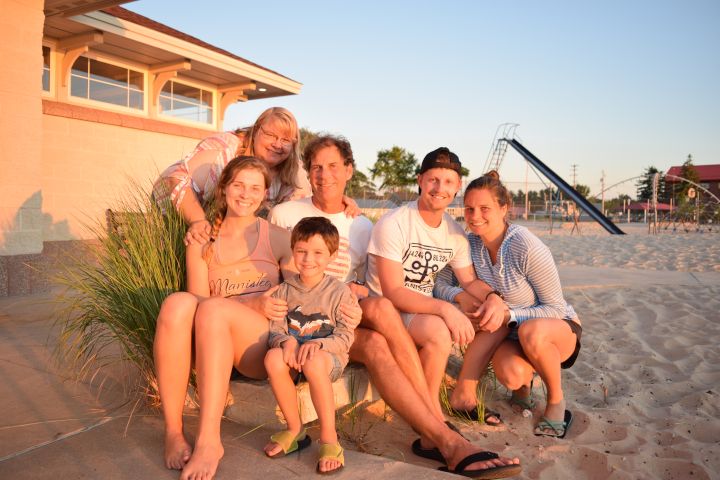 We enjoy eating meals together with family, playing games, telling corny jokes, and just talking and having fun! In good weather we like to play tennis and backyard games like frisbee and bean bag toss. In the winter we play lots of card games and board games.
Both of our parents value time with their grandchildren, and shower their love on our son. They have always offered great support to us, and are always there for us. Both of our parents are amazing role models for us, our son, and our future children. We are thankful for the role they play in our lives and the examples they provide. Our children's memories will be filled with baking cookies, playing games, sleepovers, laughter and love with grandparents!
Both of our families are very excited about our adoption plans. They are looking forward to having another child in the family!
Our House and Neighborhood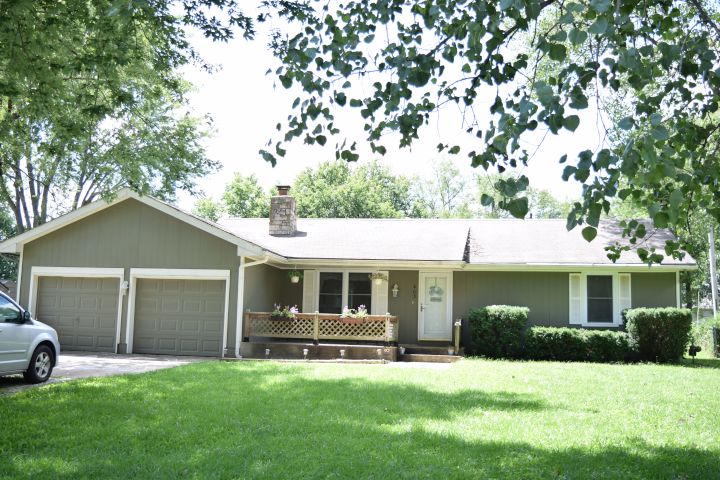 We absolutely love our home and neighborhood! We live in Kansas on a quiet street in a small town on a half acre in a cozy ranch house.
We love our big yard and spend a lot of time doing yard work, gardening and playing backyard games. We have a covered porch in the front that we sit on to watch the rain or enjoy the shade. We have a deck and patio in the back perfect for campfires and grilling out! In the summer you can find us in the backyard playing family baseball or tag. In the winter you can find us snuggled on the couch for a movie night, or baking cookies in the kitchen.
We live on a street with many families. There are always kids (including our son!) out riding bikes or scooters, and families going for walks.
We live within walking distance of our city park and walk there often for picnics in the gazebo and time on the playground. We also live just up the street from the elementary school. Our town has a new aquatic center that is perfect for kids, with a frog slide and fountains.
Our community has a fall festival and parade every year where our son always tries to collect as much candy as possible! Our town also has a long standing tradition of everyone doing big fireworks displays on the 4th of July. We sit on our back deck and enjoy the show from all the neighbors!
From Us to You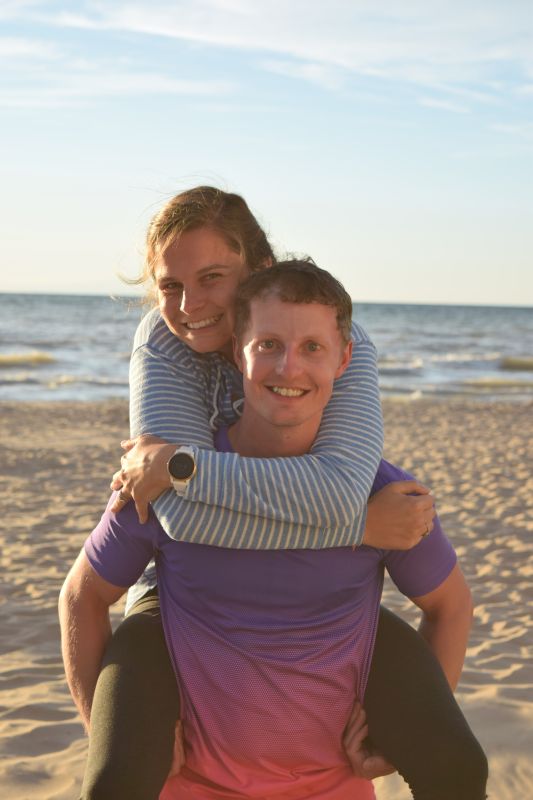 Thank you so much for taking the time to get to know us a little bit! We want to let you know that we have been praying for you for a long time, and continue to pray for you daily. We are so very excited to add a child to our family and share the love in our hearts, not only with our new child, but with you also as your love and courage become part of our family's story.
We met in high school eleven years ago and started dating the last day of our senior year. Jonny was so shy that he walked Jenny to class without saying a word! We went through a lot in our first years of dating, including Jonny's mother passing away. God used the difficulties we went through to help us build a strong relationship built on the foundation of Christ. We have been married for seven years, and continually work at our marriage to grow stronger together. Our love for each other grows every day. Our life has not been perfect, but we are thankful to be in it together.
We have both always loved children and knew from the beginning of our marriage that we wanted kids. We are so thankful to be blessed with our son, Silas. After having Silas, we never expected to have difficulty having another child. It was a difficult process as it became clearer to us that we might not be able to have another child. We finally learned that we had to let go of our expectations of the path we thought our lives would take, and embrace God's plans for our lives, which are always far better than what we could imagine! After surrendering to God, and through much prayer and discussion, we felt the clear calling to pursue adoption. Now we can't picture growing our family any other way.
We want you to know that your child will be welcomed into a home and a family filled with love and joy. From holiday traditions, to family vacations, to baking cookies and sleepovers at Grandma and Grandpa's, and just the little joys of everyday life together, your child will never lack for love. We will forever do our best to protect our children, to give them the stability of a happy, healthy childhood, to teach them to be kind and courageous, and cultivate their faith in God.
We know that you are making important, life-impacting decisions, and we have been praying that you will have love and support along the way. We admire your courage, and are truly excited to meet you and get to know you. You are such an important piece of your child's story, and we welcome the continued role you will play in it. Through the years we would love to exchange letters and pictures, provide email updates, and make arrangements for visits if possible. Your selflessness and bravery will always be a part of our family's story, and we will always be grateful for you.
Jonny & Jenny
Favorites
Candy Bar
Reese's
Almond Joy
Cartoon
Scooby Doo
Scooby Doo
Childhood Memory
Family camping trips
Family Road Trips
Childhood Toy
Rescue Heroes
American Girl Doll
Children's Book
The Boy and the Ocean
Classic Movie
Swiss Family Robinson
White Christmas
Day of Week
Saturday
Saturday
Dessert
Rice Krispie Treats
Ice Cream
Disney Movie
The Mighty Ducks
Finding Nemo
Dream Vacation
Hawaii
Anywhere with a beach
Family Activity
Backyard Games
Backyard Games
Flower / Plant
Yellow Roses
Sunflower
Form of Exercise
Skating
Walking
Holiday
Christmas
Christmas
Holiday Song
Make Room
Silent Night
Holiday Tradition
Meals Together
Ice Cream
Coconut
Cookie Dough
Leisure Activity
Video Games
Reading
Memory with a Child
Backyard camping with my son
The day my son was born
Memory with Spouse
Our 7 year anniversary
Our 7 year anniversary
Movie
Little Giants
The Sound of Music
Movie Munchie
Sour Patch Kids
Popcorn
Movie Quote
You can't follow your heart because your heart can be deceived, you've got to lead your heart.
Movie Type
Sports Inspirational
Comedy
Musical
The Greatest Showman
The Greatest Showman
Musical Group
Rend Collective
Rend Collective
Olympic Event
Snowboarding
Figure Skating
Personal Hero
My Mom
My Parents
Quality about my Spouse
Humility
His kindness
Restaurant
Anything BBQ
Any mexican restaurant
Sandwich
Pulled Pork
Turkey
Scripture
Romans 1:16
Psalm 91
Shopping Store
Guitar Center
Kohls
Sport to Play
Basketball
Baseball
Subject in School
English
English and History
Thing to Cook
Burgers
Muffins
Time of Day
Evening
Morning
Tradition
Praying with my son at night
Saturday morning breakfast with my family
TV Show
Blue Bloods
Full House
TV Show Character
Maxwell Smart
Type of Music
Worship
Worship
Vacation Spot
Michigan
Michigan
Video Game
Donkey Kong
Mario Kart