1-800-ADOPTION
Thank you for viewing our profile
If you would like to learn more about us, please call 1-800-ADOPTION (2367846), fill out the form at the bottom of our on-line profile page, or email us at bp_information@americanadoptions.com.
To revisit our on-line profile page and view our profile video at American Adoptions, simply use your mobile phone to scan the QR code on the right. We are looking forward to hearing from you!
Jake & Penni
Thank you for taking the time to read our profile. We understand you have a difficult decision to make and we are earnestly praying for you as you consider your options. Please know that we will provide a home where your child will always know how much you love them and how honored we are to be their parents. Thank you for considering us and we look for to continuing this journey with you.
About Us
Job
Associate Producer
Business Intelligence Analyst
Education
Bachelor's Degree in Communication
Bachelor's Degree in Zoology
Relationship
Legally Married
Why We Chose Adoption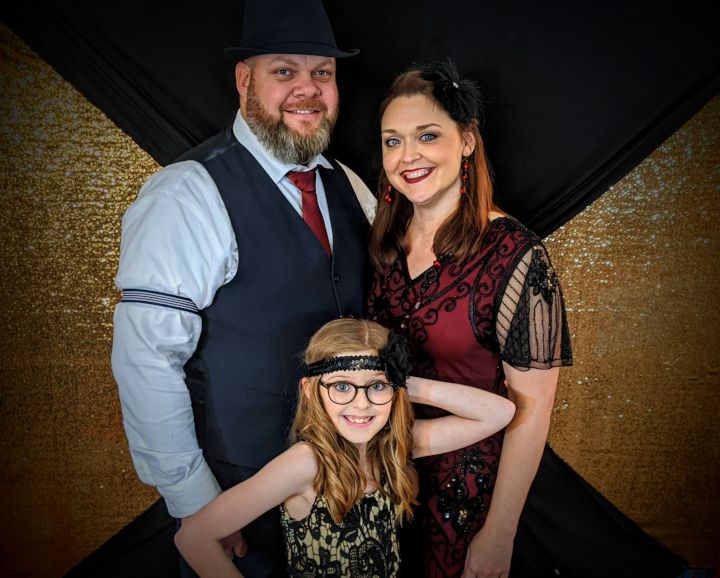 We have both always considered adoption to be a blessing and we have several friends who have chosen adoption for their own families. We are currently parents to Cayleigh, Penni's daughter from a previous relationship. While we were dating we had many conversations about future children, and adoption was always an option for us. After we were married, we struggled for two years with infertility and after our second heartbreaking miscarriage, we began to realize that God had a different plan for us. After a lot of research and many prayers, we knew adoption was how we wanted to grow our family. We know that our family is not yet complete and we look forward to sharing our lives with another child.
Cayleigh is a bright, energetic, young girl. She just turned 12 and is definitely the typical pre-teen who loves watching YouTube, hates doing her chores, and loves hanging out with her friends. Cayleigh is so excited and ready to be a big sister. We began involving her in discussions about adoption pretty soon after we decided we wanted to begin this journey. She talks all the time about how she will help take care of the new baby ... she even volunteered for diaper duty! We know she will be a devoted sister and even though they will be several years apart, we know they will be the best of friends. She has already set aside a few of her toys she feels would be "just perfect for the new baby." We feel that we have an extraordinary amount of love to give to a child and we know that we can make a positive impact in their lives.
Our Adventures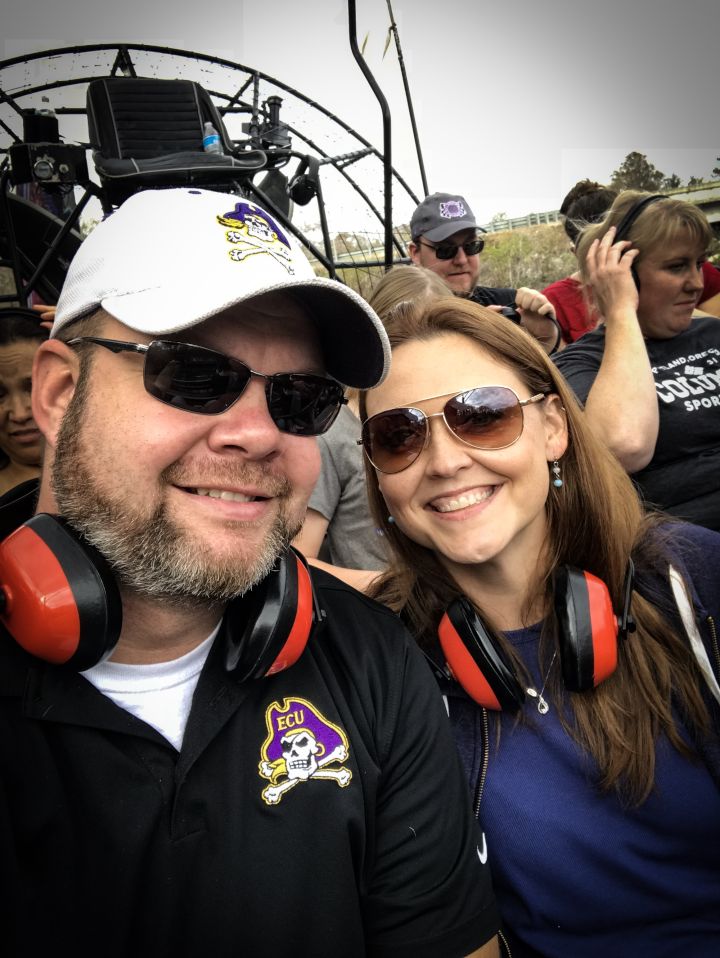 Our family loves to hang out together. We have been on many fun family adventures, some of which were firsts for all of us. Two years ago, Cayleigh took her first plane ride to Colorado and while there we climbed Bishop Castle, visited Broncos' Stadium (Jake's favorite team), and explored the Denver Zoo and Aquarium. While visiting Jake's parents in Florida, we visited an alligator park where we all held a baby gator for the first time and fed larger gators. We went on our first airboat ride as well where we saw lots of alligators and other wildlife. Being a family of sports fans, we love cheering on our alma maters and we go to as many games as possible. Jake introduced Penni to the world of NASCAR and we have attended several races together. Last year, we took our first trip to Disney World and we got to visit the new Star Wars attractions which was really cool for Penni and Cayleigh, since we are new Star Wars fans. Before our trip, we watched all the movies in order over the course of several weeks. We love to travel, but we also love checking out local fairs and festivals. We can't wait to include this baby in our next family adventure.
Cultural Diversity
We really feel like we've been called to adoption and with that, we are open to any child God has planned for us. We understand that if we are entrusted with a child of another race, we will need to provide a well-rounded environment which embraces the cultural heritage of the child. We know it is important to provide toys, books, doctors, and coaches that represent our child's race and to promote a sense of community for the child. Our community offers many opportunities for cultural enrichment. We have extended family members with interracial children who are ready to provide guidance as well as a close friend who has two interracial children and also adopted a transracial child. We plan to research transracial adoption support groups and seek the advice of medical professionals to ensure we understand everything we need to know to provide the absolute best physical and emotional care for this child.
Photos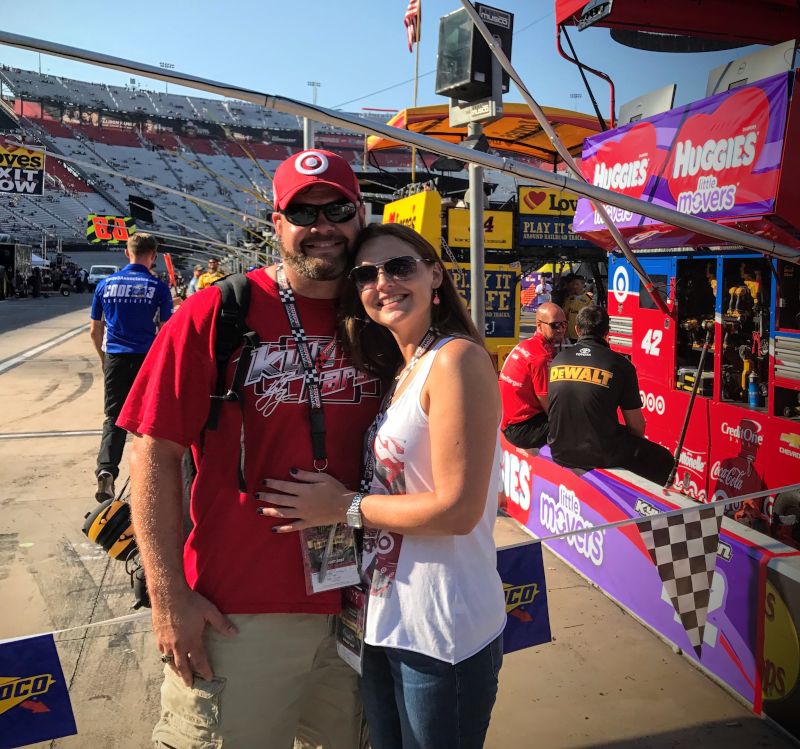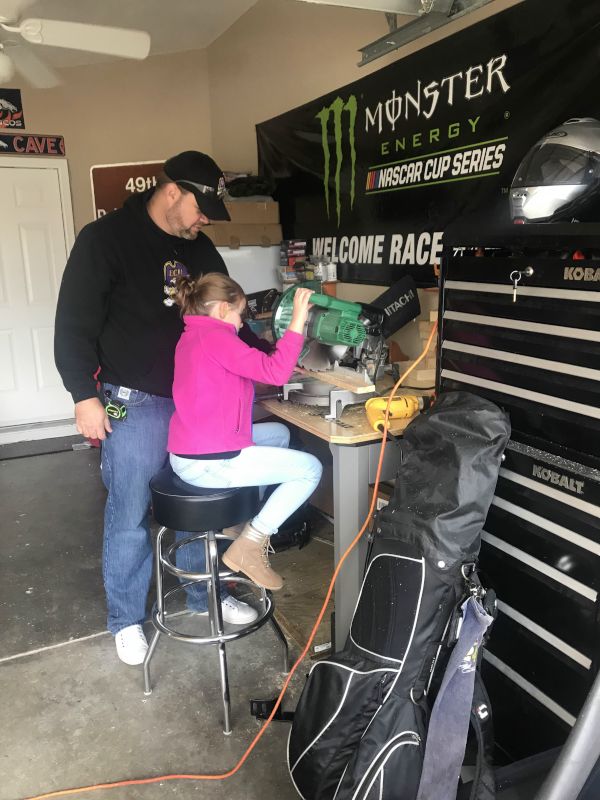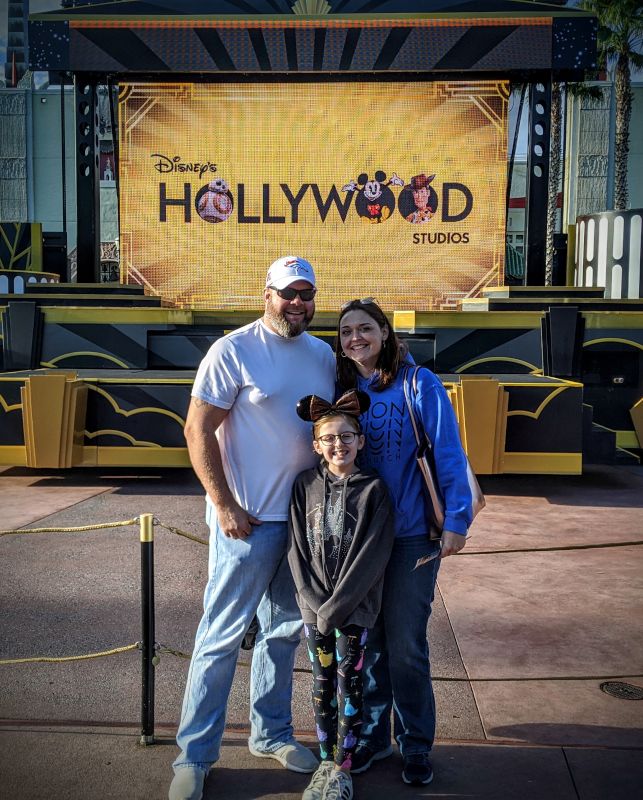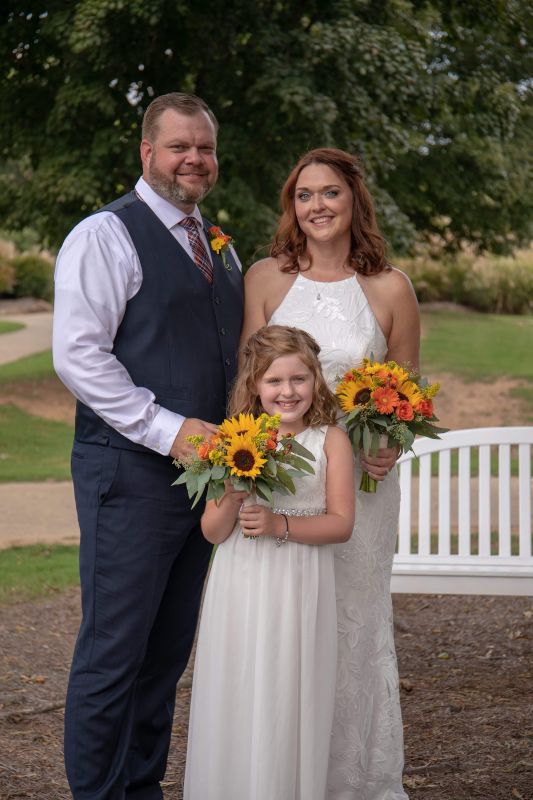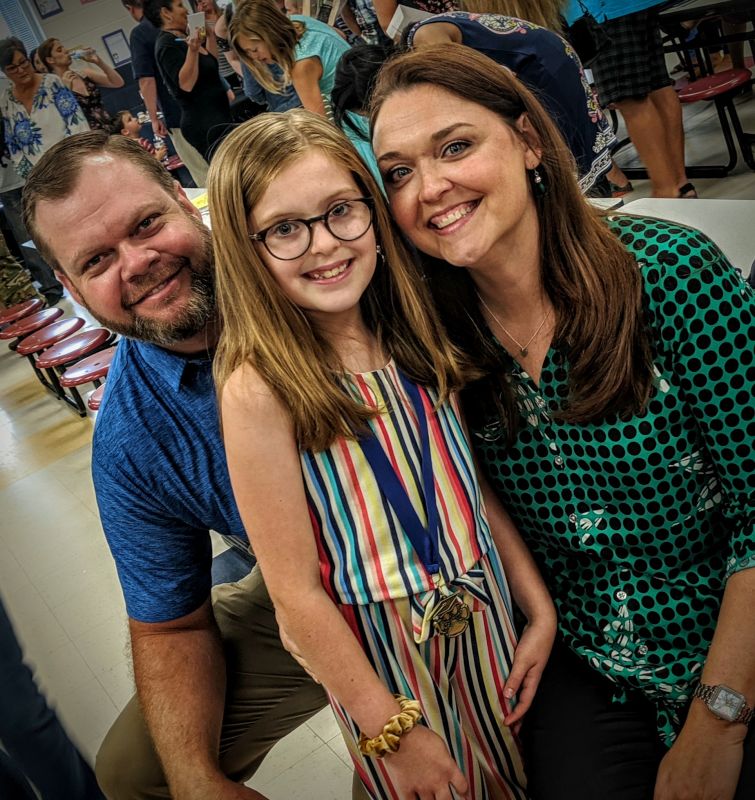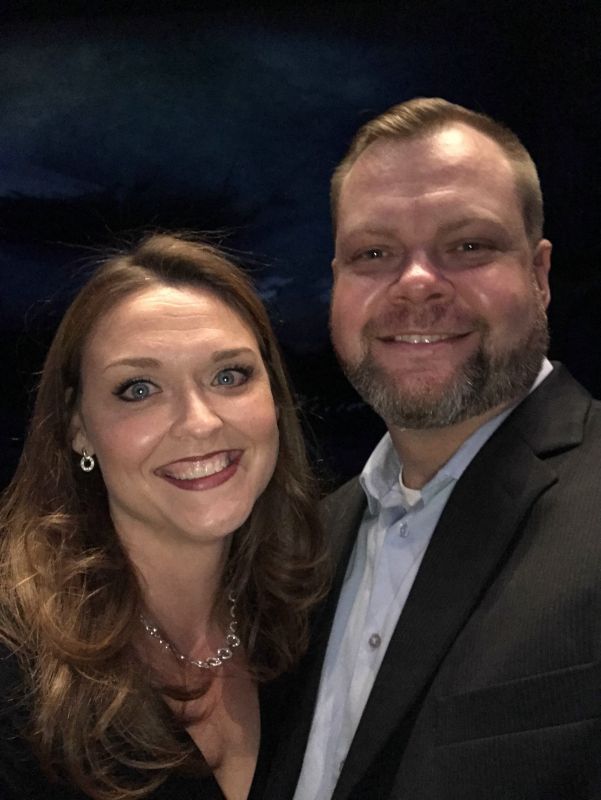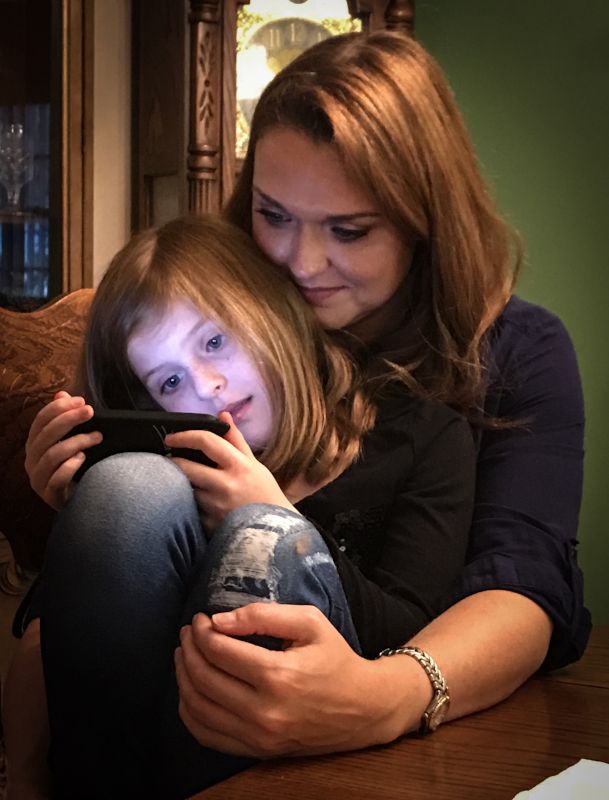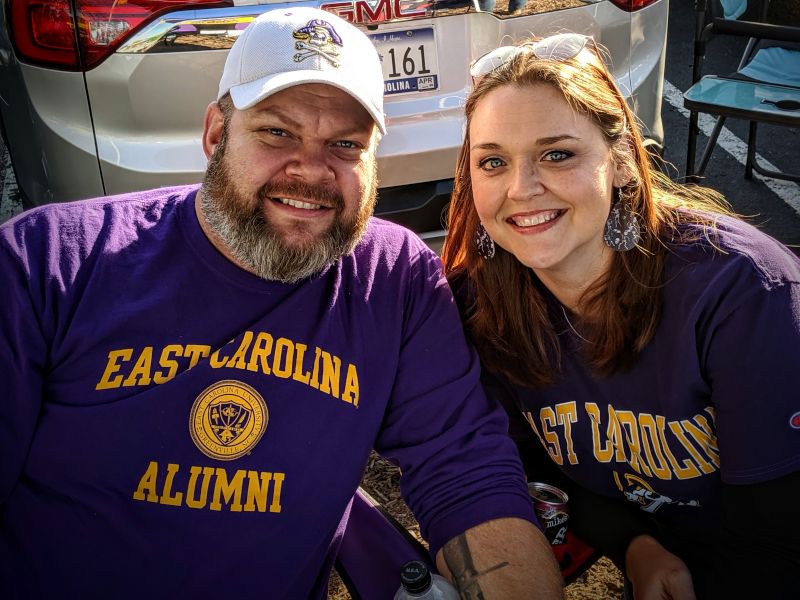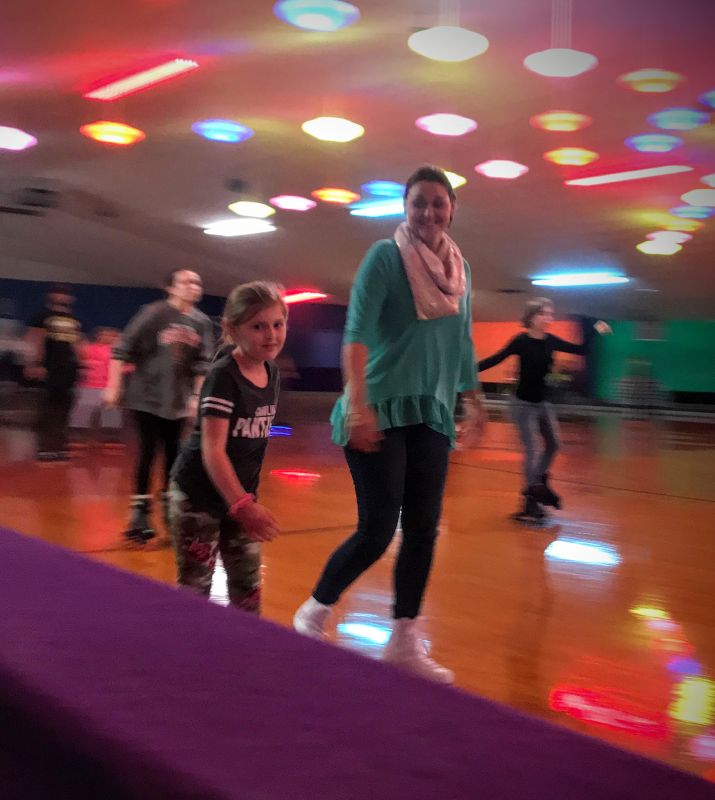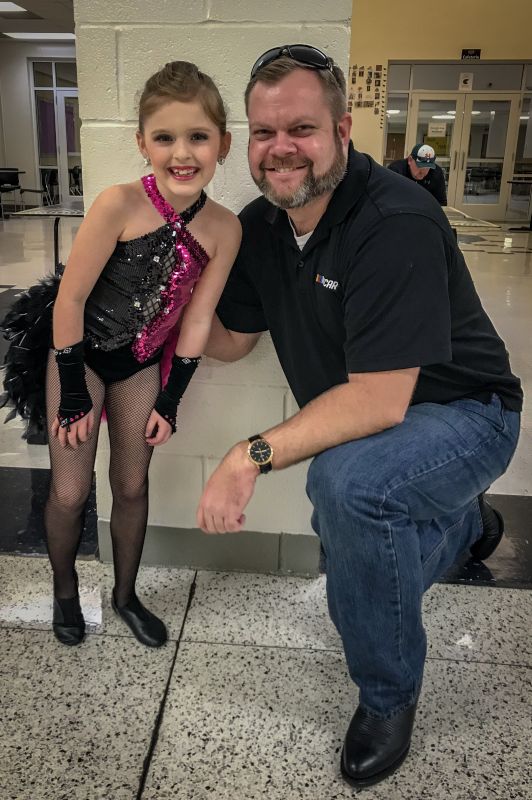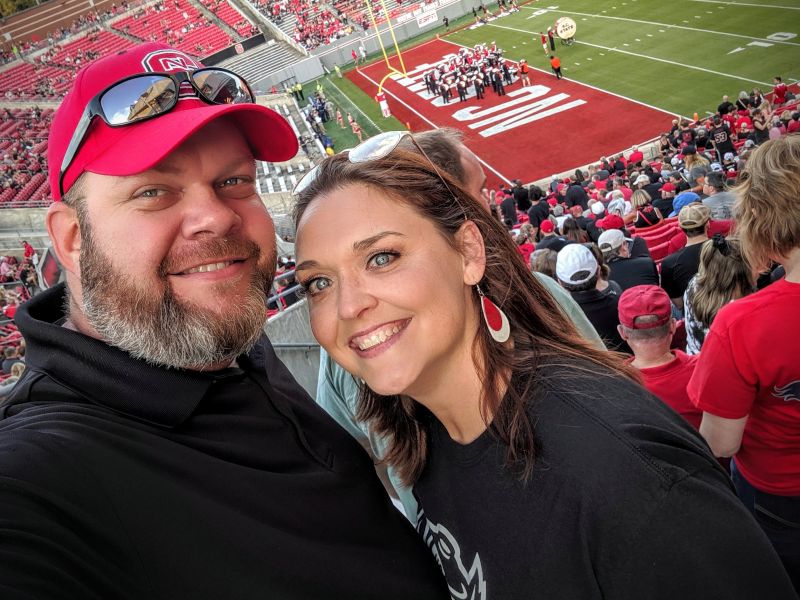 ×
1 / 12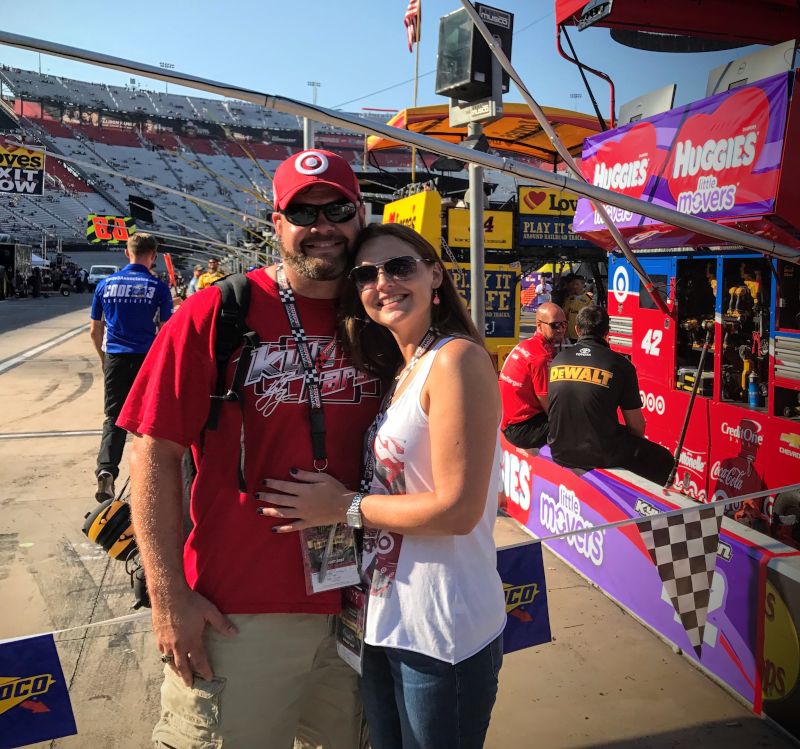 2 / 12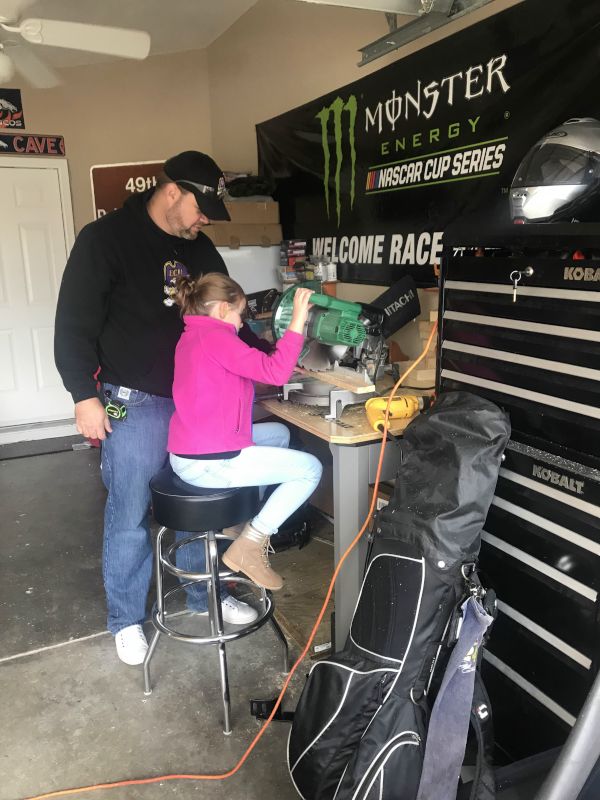 3 / 12
4 / 12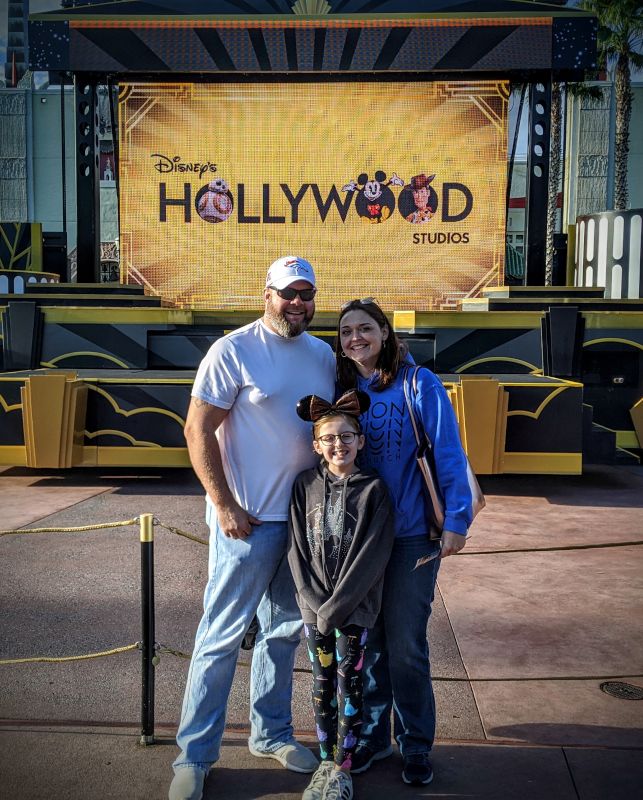 5 / 12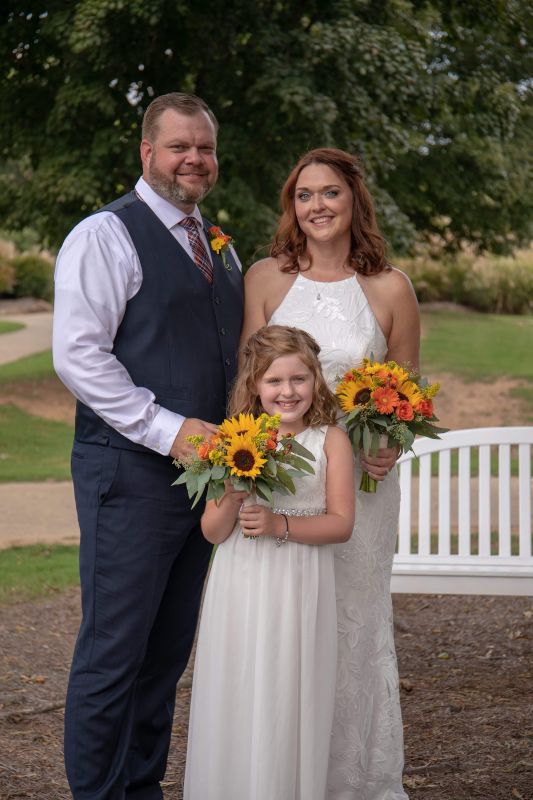 6 / 12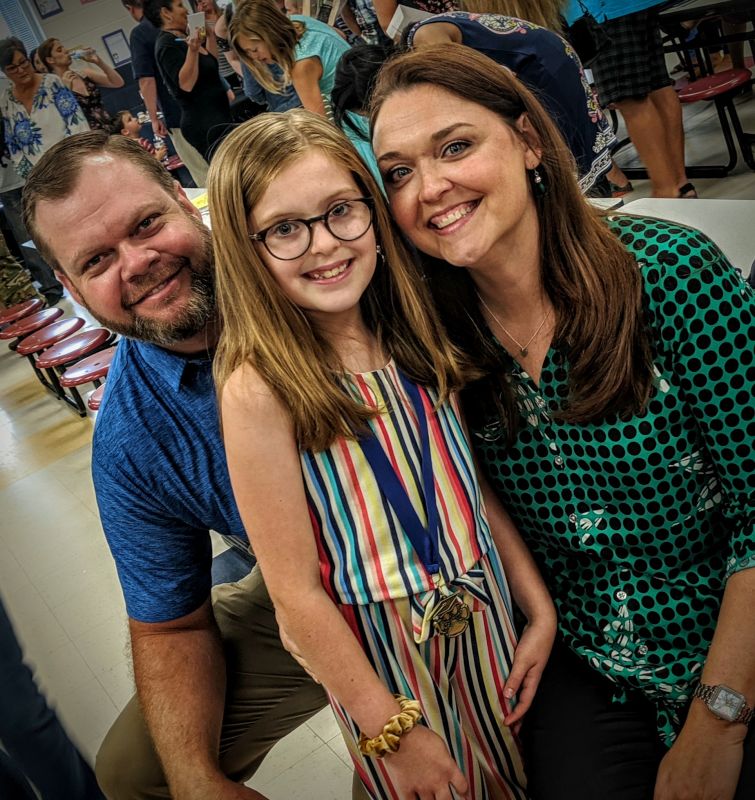 7 / 12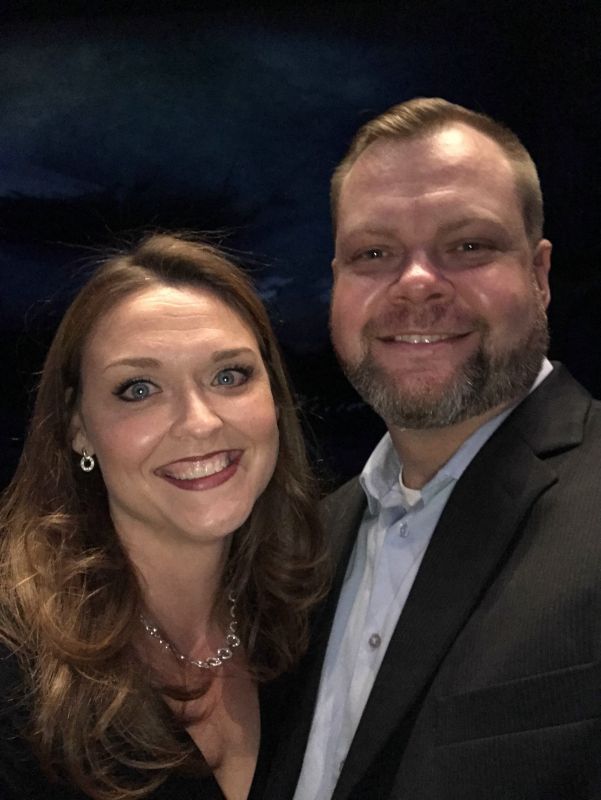 8 / 12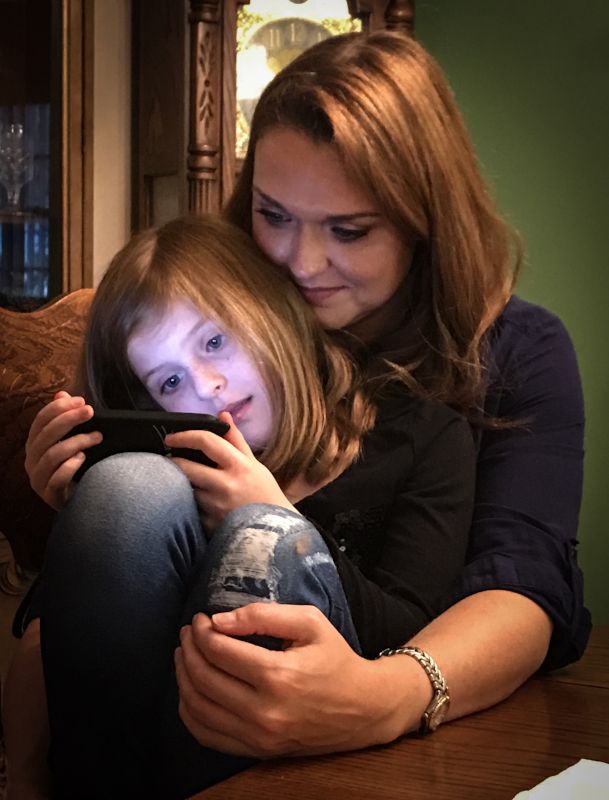 9 / 12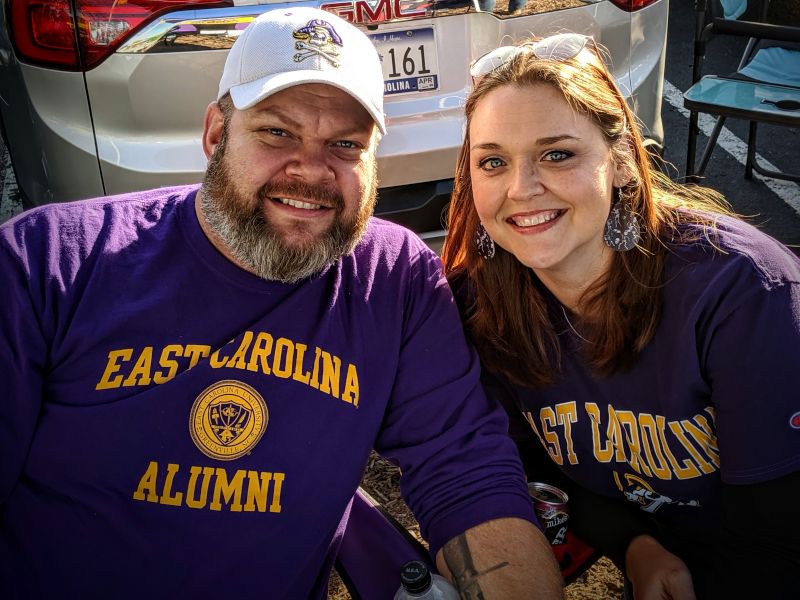 10 / 12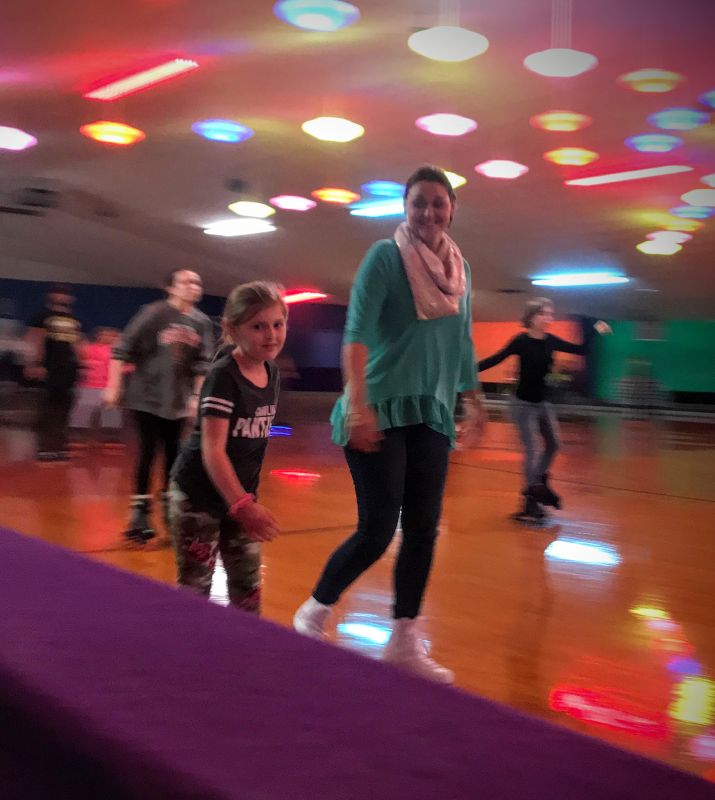 11 / 12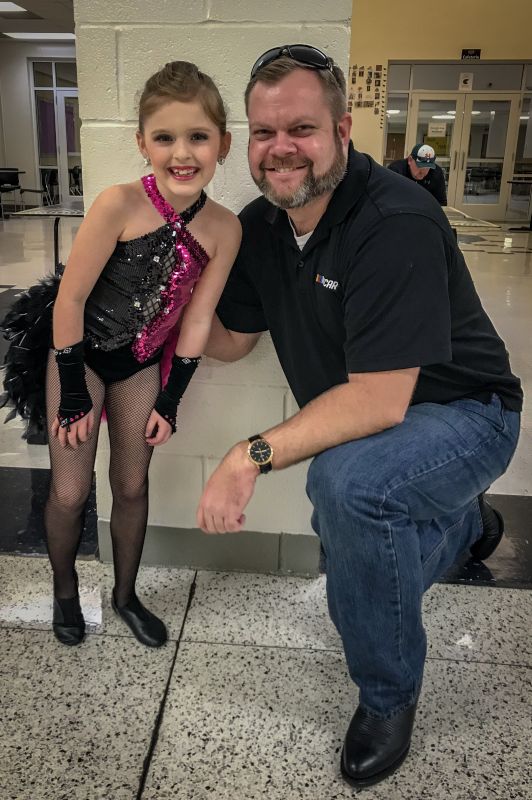 12 / 12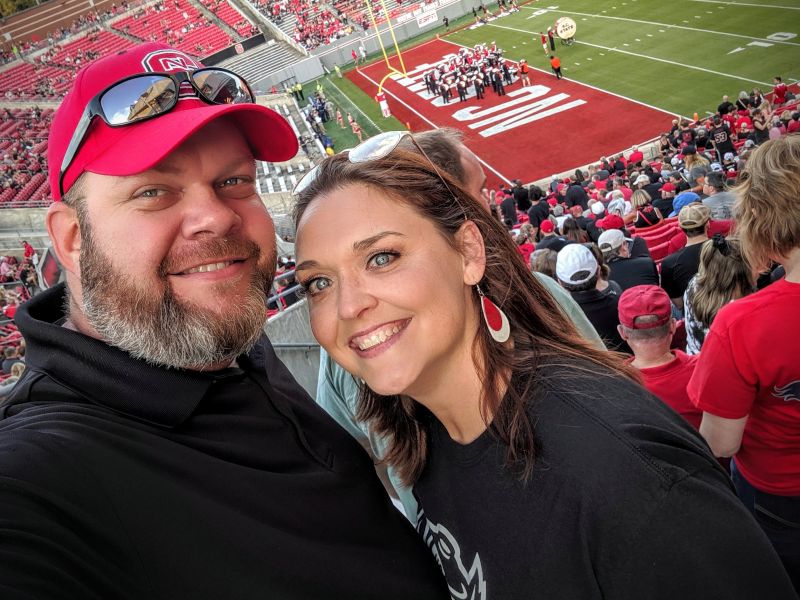 ❮
❯
Our House and Neighborhood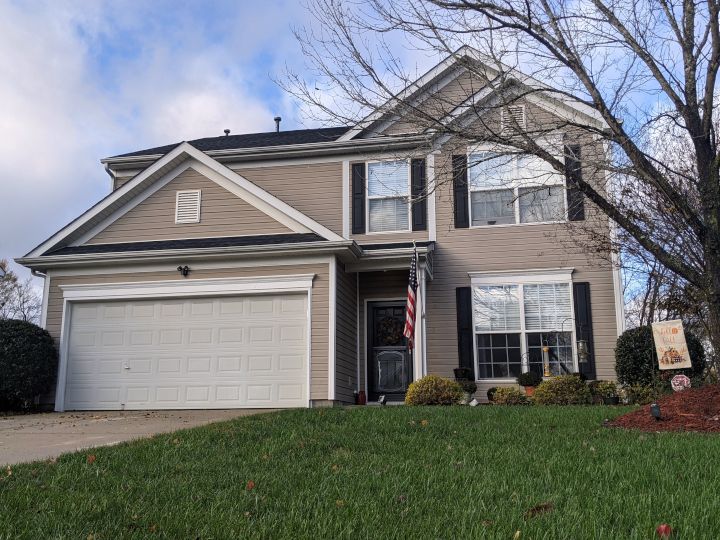 We live in a small town in North Carolina. Our neighborhood is a beautiful, established community with mature trees, hiking trails, playgrounds, and a community pool. We have a big fenced in back yard where our dog, Buddy loves to play. Our home has 4 bedrooms, Penni's home office, and a cozy living room where we spend most of our family time.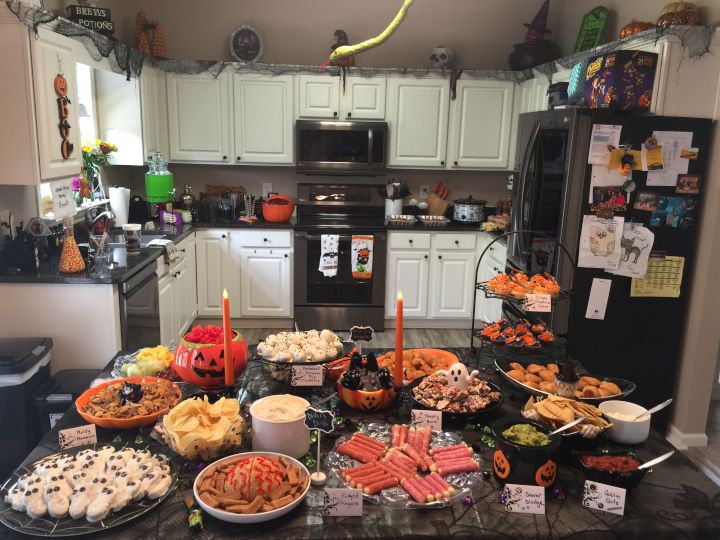 Our neighborhood has an annual Christmas decorating contest, which Jake attempts to win every year, but the house really gets decked out for Penni's favorite holiday, Halloween. We decorate inside and out, and throw a themed party each year. There are always lots of spooky treats and fun games. Our favorite family Halloween activity is giving out candy and snacks to trick or treaters. We always have lots of kids visit, and it's fun to see all the cute costumes.
Our town has many community events including annual Christmas and Fourth of July parades as well as an awesome fireworks display. We live close to the Town Hall where outdoor concerts and festivals are held in the summertime.
Our Extended Families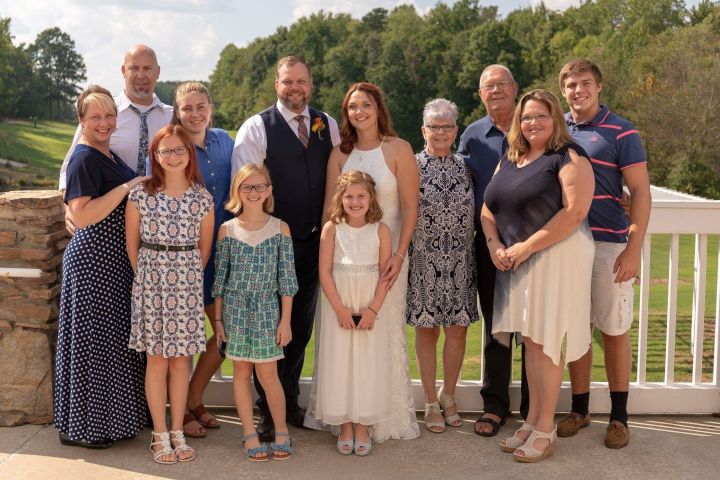 We are both the youngest of our families. Jake has an older brother and Penni has an older sister.
Penni grew up on the coast of North Carolina and most of her family still live there. Penni's sister lives close by and is excited to become an aunt again.
Jake grew up in Virginia, but now has family in Maryland and Florida.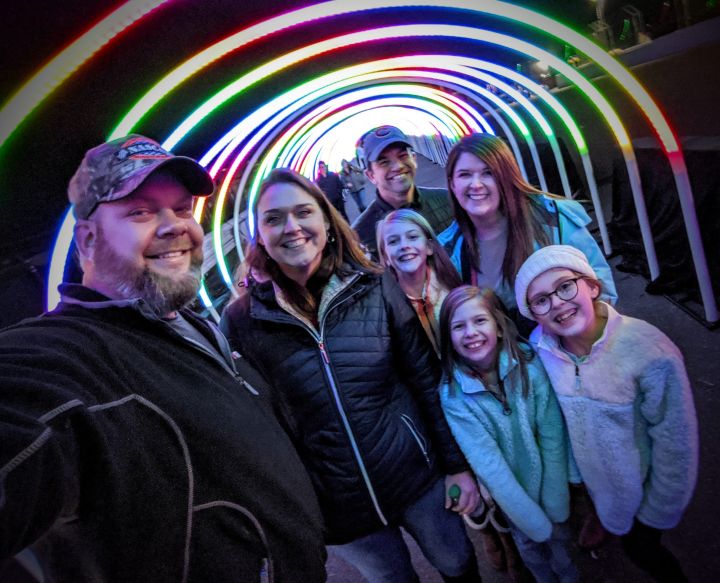 Our home is the central location for our out of town families and we enjoy family gatherings filled with lots of BBQ and competitive cornhole games. This child will have loving cousins to play with, doting grandparents, as well as aunts and uncles eager to spoil them.
Since our immediate family is so spread out, our close knit church group has really become like family and are an integral part of our lives. We share the same interests and have children around the same ages. Everyone is excited to welcome a new child and have been very supportive of our decision to adopt.
From Us to You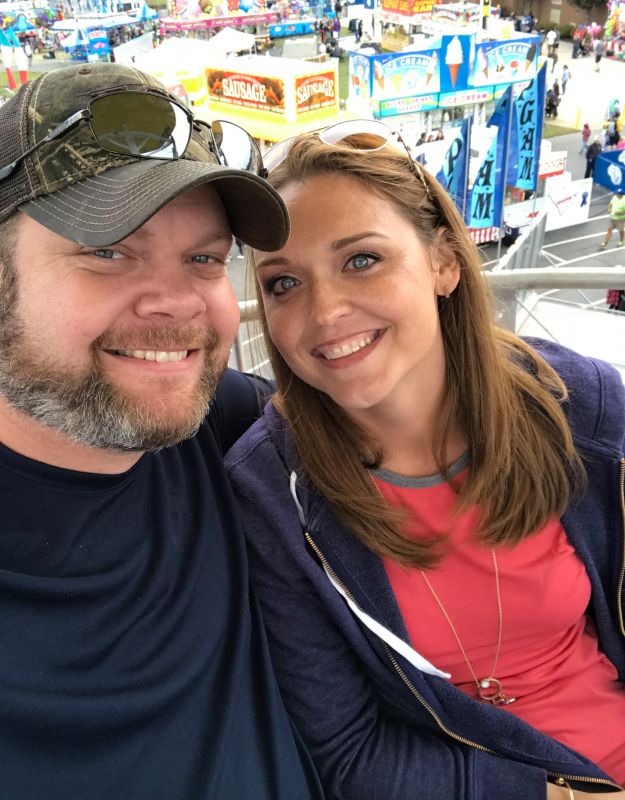 Thank you so much for taking the time to learn more about our family. We cannot begin to understand how difficult this must be for you. Honestly, we struggled to come up with the words to accurately express how much we admire your strength and courage in coming to this decision. Please know that we are praying for you and genuinely hope you find the best family for your precious child. We also want you to know that if you entrust us with this honor, we will provide a safe and loving home for this child and promise to show him or her every day just how much they are loved.
We've been married for 2 ½ years and we knew from the beginning that we wanted to grow our family. After struggling with infertility and miscarriages, we began to understand that God had a different plan for us. After prayerful discussion with our daughter, family, and friends, we made the decision to begin this adoption journey. We are so excited to see what God has in store for us and we are ready to open our home to a child.
We often talk about our dreams for our future baby and each time we lovingly talk about you and how much we admire your decision to choose adoption. We know it isn't an easy decision and we hope that by learning about us and our family, you can feel a sense of peace knowing that we can provide a loving and Christ centered home for your child.
Our family and friends are ready and willing to love and support your child. As he or she grows up, they will be secure in knowing that we will always be there to pick them up when they stumble, and to cheer and celebrate with them when they succeed. Grace and mercy are our guiding lights in parenting as those are the examples we see from our Heavenly Father every day.
Our mantra is that family is not always determined by blood, rather a family is made of those we choose to love and support as we journey through life together. We will provide you with photos, emails or letters so that you know how much we love you that we will always consider you part of our forever family.
Thank you for considering us as potential parents for your child. We hope we have given you a picture of our family life and sincere desire to love and raise your child. It is a responsibility that we do not take lightly, and we promise to raise this child in a home filled with lots of love and laughter. We are excited to grow our family through the blessing of adoption and we know that would not be possible without your incredible strength and courage. We understand you have a difficult decision ahead and you will be in our prayers as you continue your journey.
With love and respect,
Jake & Penni
Favorites
Actor
Vince Vaughn
David Tennant
Actress
Amy Adams
Anna Kendrick
Author
Ted Dekker
Jonathan Kellerman
Book
The Paradise Trilogy (Ted Dekker)
The Hitchhiker's Guide to the Galaxy
Candy Bar
Snickers
Reeses Peanut Butter Cups
Cartoon
Pinky and the Brain/Animaniacs
Childhood Memory
Jumping my bike on the dirt hills behind our house
Fishing with my Dad
Childhood Toy
Matchbox cars
Barbie dolls
Children's Book
Charlotte's Web
City
Charlotte
Charleston, SC
Classic Movie
The Wizard of Oz
Dessert
Anything sweet
Tiramisu
Disney Movie
Finding Nemo
The Little Mermaid
Dream Car
Corvette C8.r
Hyundai Palisade
Dream Job
Video Producer at NASCAR
To own an animal shelter
Dream Vacation
Relaxing at a beach
Relaxing on the beach
Family Activity
Family game night
Playing board games
Flower / Plant
Gerber daisies
Food
BBQ
Anything except broccoli
Form of Exercise
Cycling
Family walks around our neighborhood
Fruit
Strawberry
Blueberries
Game
Mexican Train Dominos
Mexican Train Dominoes
Hobby
Motorcycle Riding
Jigsaw puzzles
Holiday Song
Silent Night
O Holy Night
Holiday Tradition
Donating to Angel Tree
Annual Halloween party
Ice Cream
Chocolate Chip Cookie Dough
Mint Chocolate Chip
Junk Food
Chips and Dip
French fries dipped in ranch dressing
Leisure Activity
Watching sports
Binge watching Netflix
Magazine
Food Network Magazine
Memory with a Child
Trying to teach Cayleigh to ride a bike
Going to the pumpkin patch with my daughter, Cayleigh
Memory with Spouse
Our Engagement
Going to my first Nascar race at Bristol
Movie
Tombstone
The Princess Bride
Movie Munchie
Twizzlers
Popcorn with Peanut M&M's
Movie Quote
"Rubbin', son is racin'." ( Days of Thunder)
"Inconceivable!"
Musical
Grease
Les Miserables
Musical Group
Crowder
Any 80's hair band
Olympic Event
Curling
Curling
Personal Hero
My Grandpa Babe
My grandmother
Quality about my Spouse
Her kindness
Honest and dependable
Quote
"Discourage vice in every shape, and Impress upon the mind of every man from the first to the lowest, the importance of the cause, and what it is they are contending for." -GEN George Washington
"You're killing me, Smalls"
Restaurant
Texas Roadhouse
Tacos 4 Life
Sandwich
Firehouse Club on a Sub
Bacon, egg, and cheese
Scripture
Philippians 4:13
Proverbs 3:5-6 "Trust in the Lord with all your heart, and do not lean on your own understanding. In all your ways acknowledge him, and he will make straight your paths."
Shopping Store
Amazon
Hobby Lobby
Song
In Christ Alone - Owl City
Leonard Cohen's Hallelujah, Pentatonix version
Sport to Play
Golf
Cornhole
Sport to Watch
NASCAR
College Basketball
Sports Star
Cal Ripken, Jr.
Sports Team
Hendrick Motorsports
NC State Wolfpack
Subject in School
Band
Biology
Superhero
Wolverine
Thor or Deadpool
Thing to Cook
BBQ
Breakfast
Time of Day
Dinner time with family
Evening
Tradition
Sunday lunch with friends from church
Sunday lunches after church
TV Show Character
Red Foreman (That 70's Show)
Ron Swanson, Parks and Recreation
Type of Music
Country
Country or Christian
Vacation Spot
Beach
The Beach