1-800-ADOPTION
Thank you for viewing our profile
If you would like to learn more about us, please call 1-800-ADOPTION (2367846), fill out the form at the bottom of our on-line profile page, or email us at bp_information@americanadoptions.com.
To revisit our on-line profile page and view our profile video at American Adoptions, simply use your mobile phone to scan the QR code on the right. We are looking forward to hearing from you!
Joe & Monica
Hello! We're Monica and Joseph, excited/nervous adoptive parents who really appreciate your consideration of our profile. We've been working towards parenthood for years, starting careers, fostering and now finally adopting. We can't imagine what this has been like for you and commend you for your bravery. Adopting is how we always planned to create a family and we look forward to seeing if we're a good fit for you and your child.
About Us
Job
Archivist
Special Education Teacher
Education
Master's Degree in History, Archives & Records Management
Bachelor's Degree in Elementary & Special Education
Relationship
Legally Married
What It Means to Become Parents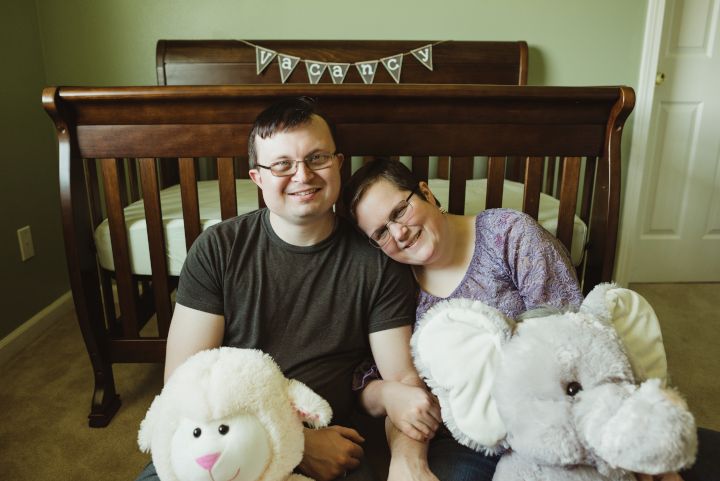 Being parents means to care for all of your child's needs (physical, mental, emotional, etc.) and help them grow into the person they're supposed to become. It means being "with them" in life – the highs, the lows, the baby snuggles and the 2 a.m. feedings, family game nights and teenage defiance. It means love, tears, worrying, laughter and possibly some "What the world was that?" Being a parent means providing the very best foundation you can for your kids whatever that might look like.
While we are not officially parents yet, due to both working with kids for years and being foster parents, we know that one of the things we like most about children is their curiosity and zest for life. We like helping them explore their world and being a safe place for them to come back to whenever they need to. We loved reading stories and snuggling with our former foster twins. Monica's really enjoyed teaching her friends' kids to cook and Joe loves horsing around with kids like playing football in the backyard. Being an adoptive parent means loving the child's whole family, always speaking well of them and making sure that the child understands how much he or she is loved and always supporting connections between the child and their first biological family.
Qualities We Love, Admire and Respect in Each Other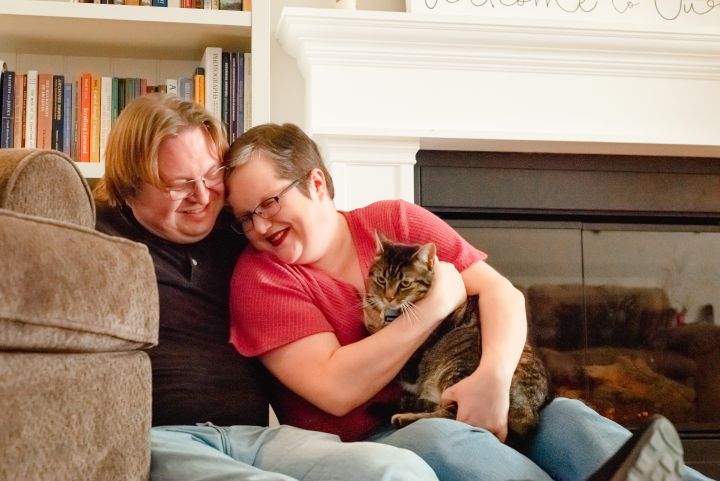 Monica About Joe: Joe is a man who cares very deeply about others and will do anything for those he loves. He's got a great smile and loves to laugh. I admire his strength, his open heart and his willingness to build whatever I just ordered from IKEA. He absolutely loves music – he has an encyclopedic knowledge of rock music, is teaching himself guitar and is already buying baby ABC books, like Apples to Zeppelin to read with a kid. Joe calms me and supports whatever I'm interested in. His passion for learning new things astounds me (and I'm a teacher!) I can say with absolute certainty he'll be a wonderful father.
Joe About Monica: Monica is the kindest, most generous person I know. She's very organized and thinks in details, which is a really asset to our marriage and makes her the best present picker-outer I know. She's a great listener and sees the best in everyone – she's always willing sit down and talk out things with me which is super helpful when work stresses me out. She loves to bake and do crafts. She's made our home a lovely place, someone once said she had "nesting instincts a mother duck would envy" and I totally agree. My life is so much better with her in it and I can't wait to see her be the mother she was always meant to be.
Cultural Diversity
Joe is half Irish and half Italian while Monica is half Irish and half other European stuff that got mixed together, though we like to say she's honorary Italian because she makes such good homemade pasta! We are both white and learning a lot this year about the privileges and responsibilities that come with that. We are absolutely open to adopting a child of any race, but understand that we have a lot to learn about in the process. We've already begun educating ourselves this by reading and talking with friends who have adopted transracially as well as a friend who was adopted transracially herself. One thing that we do plan to do a lot with a child is travel. It's important to both of us that we get out and experience the world together. Monica actually traveled quite a bit as a kid on a shoestring budget. She can't wait to take Joe and a kid to some of her favorite places like the small castle they camped at in Ireland and walking on the Great Wall of China when her mother found the trip on sale. We look forward to traveling with a child to explore their heritage too and having some fun adventures on the way!
Photos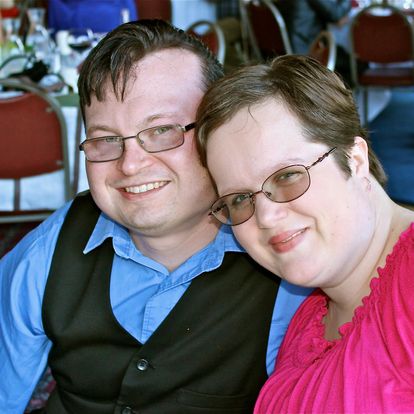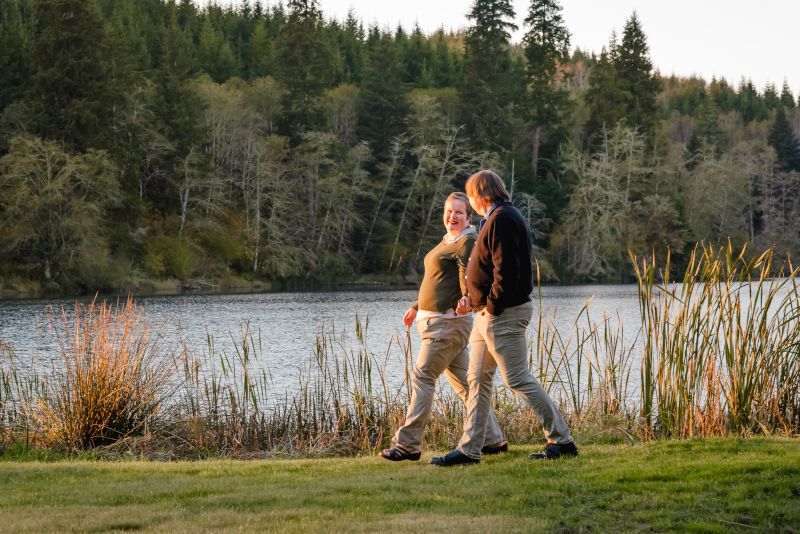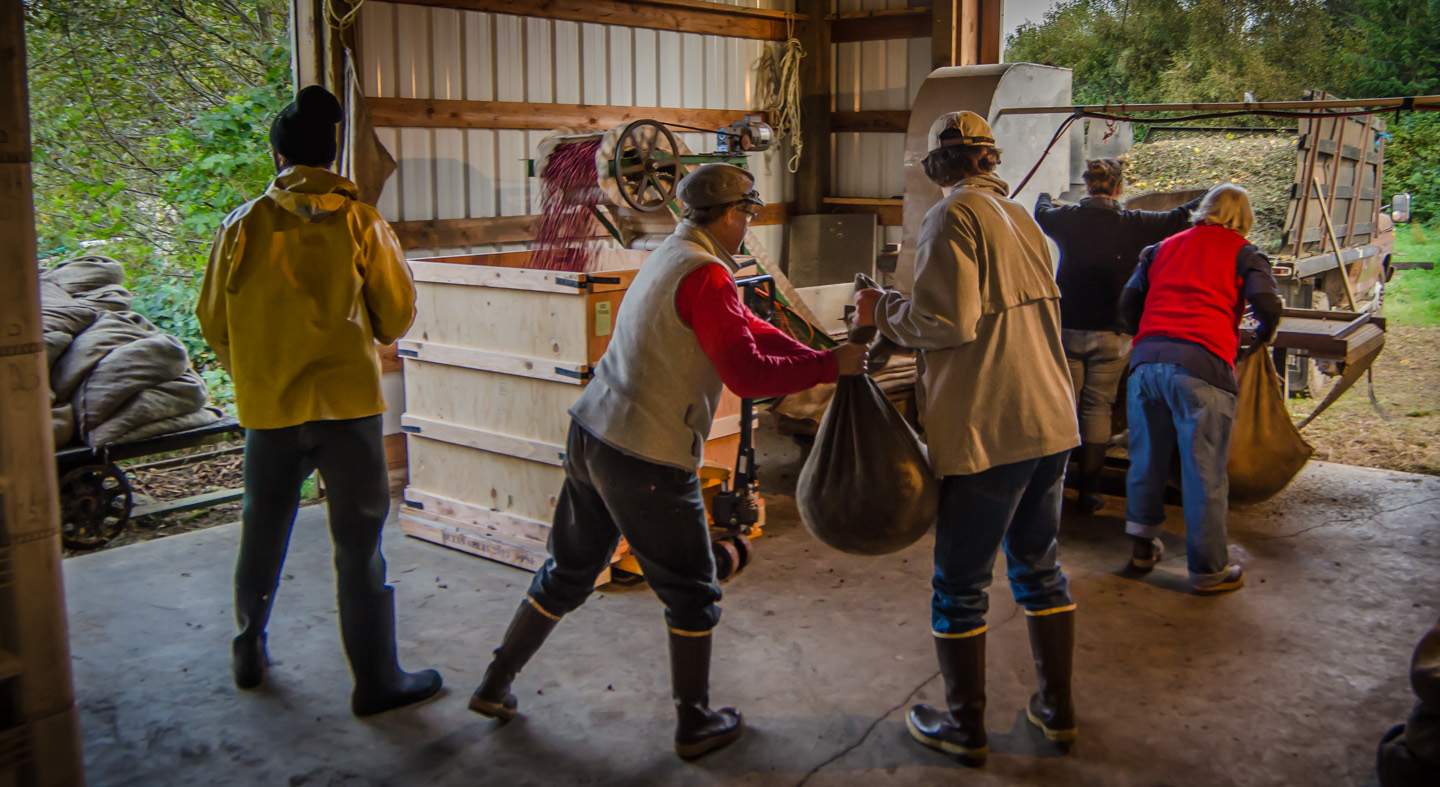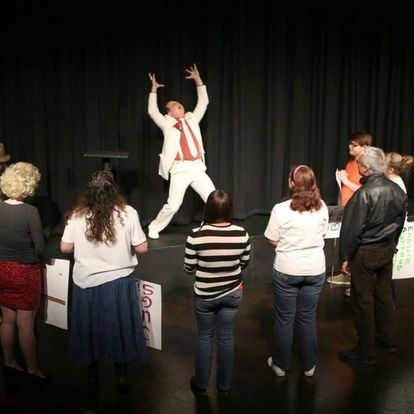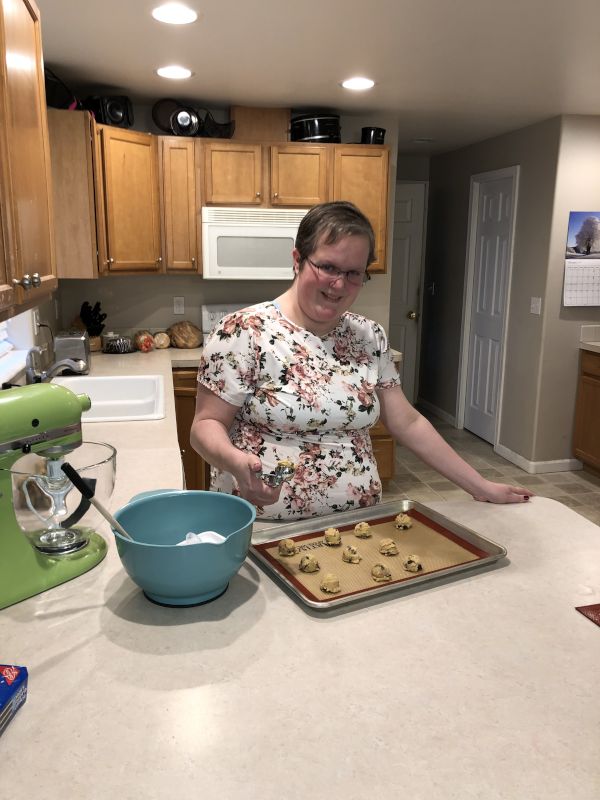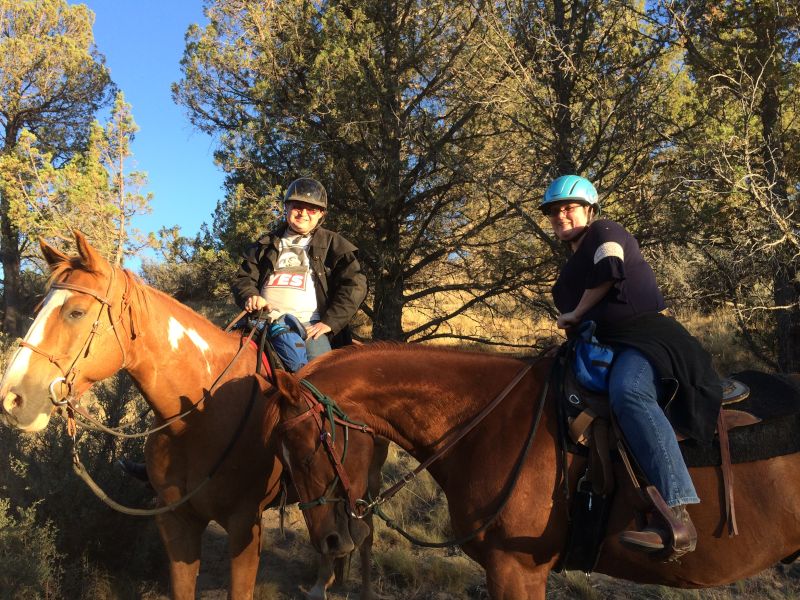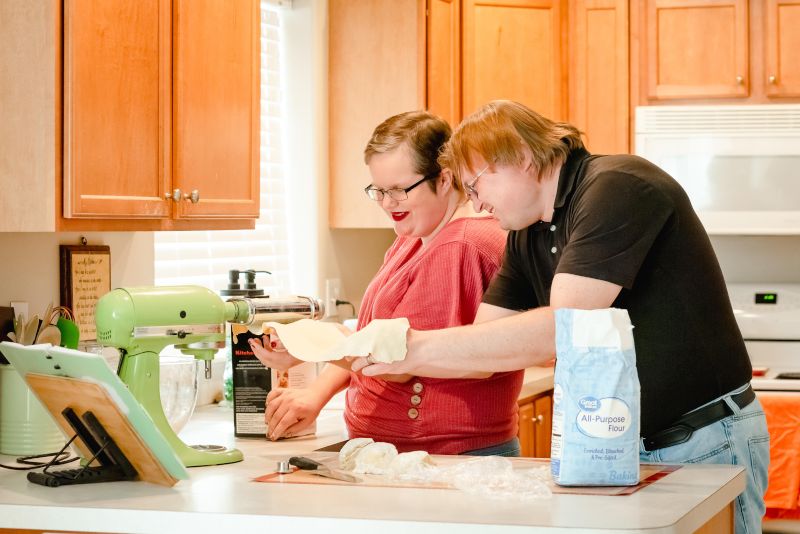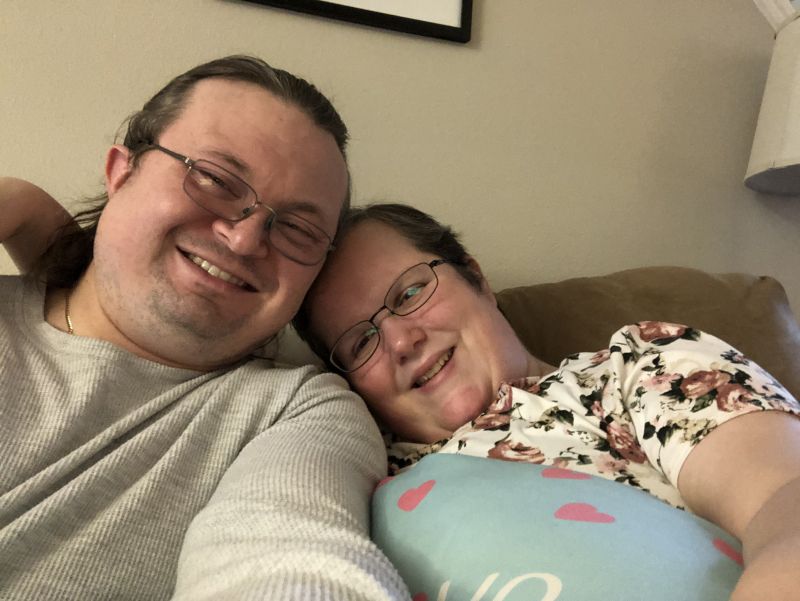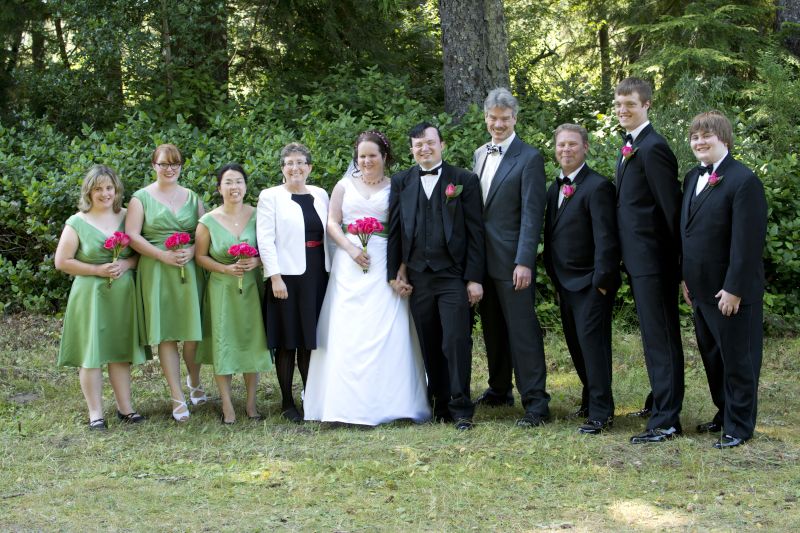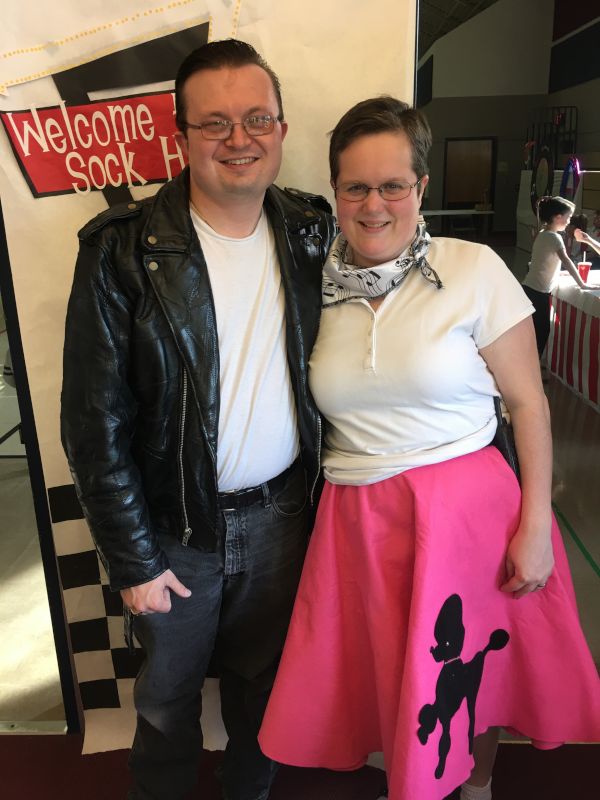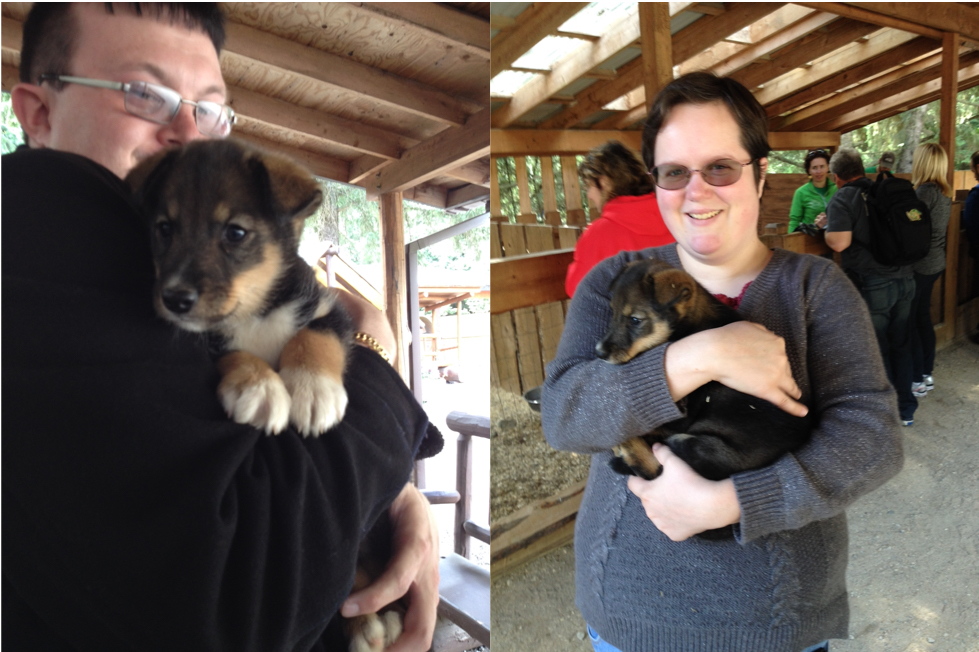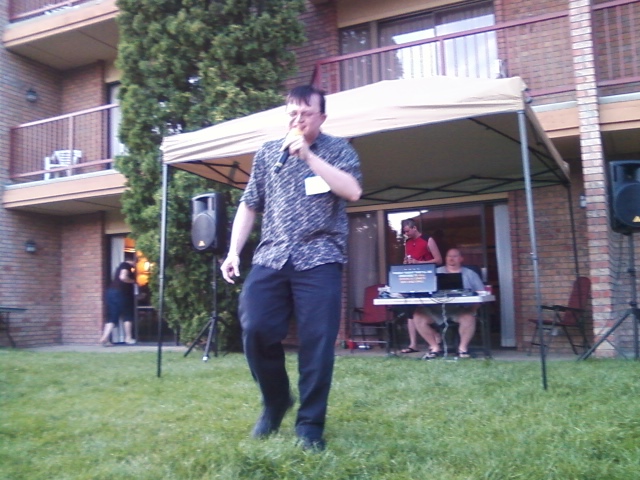 ×
1 / 12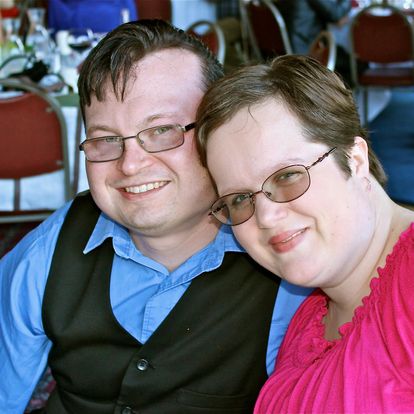 2 / 12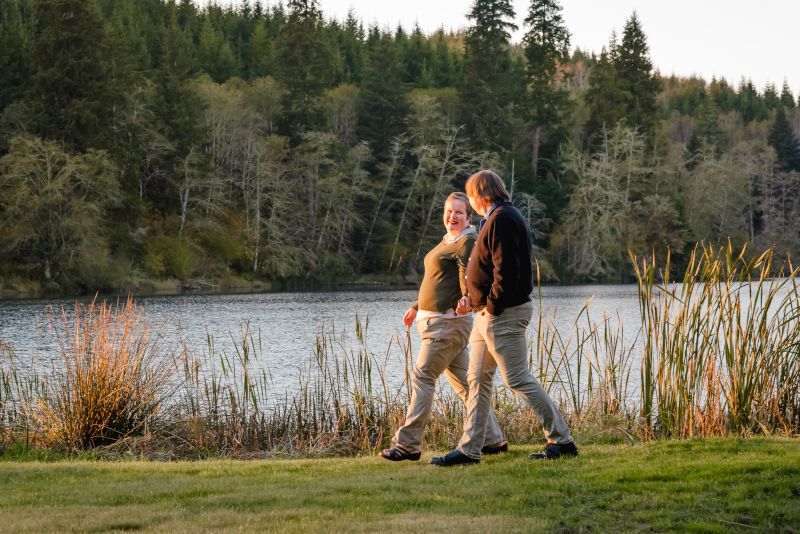 3 / 12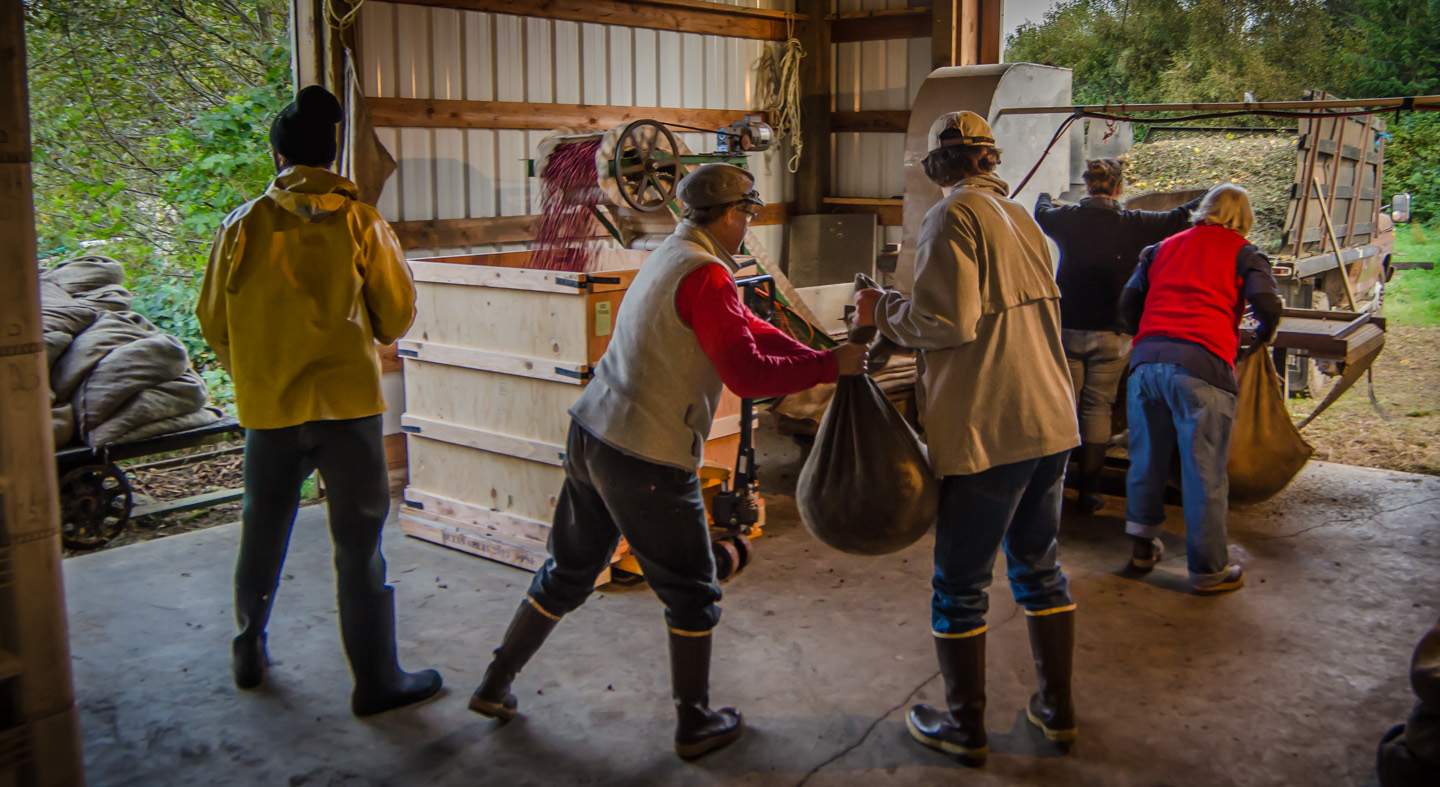 4 / 12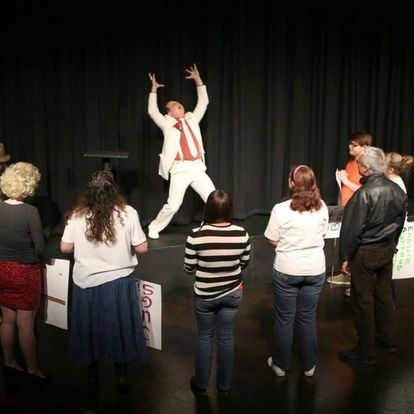 5 / 12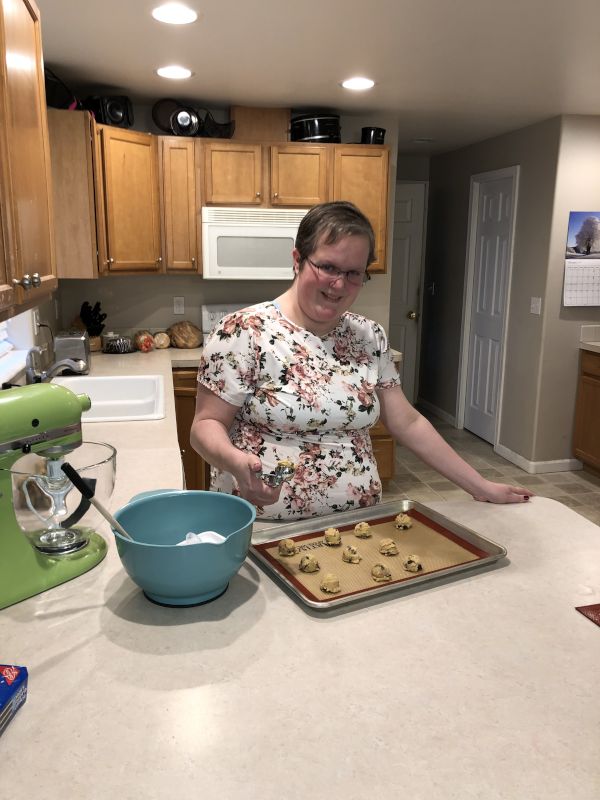 6 / 12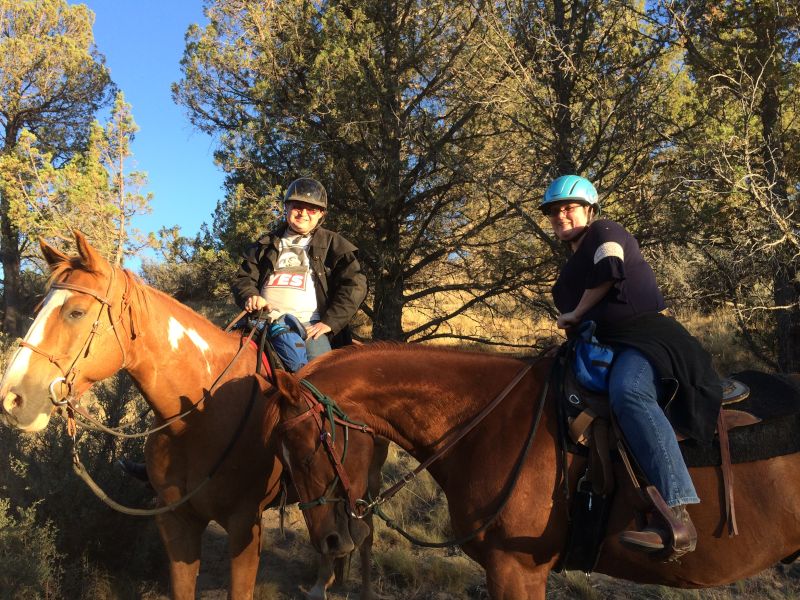 7 / 12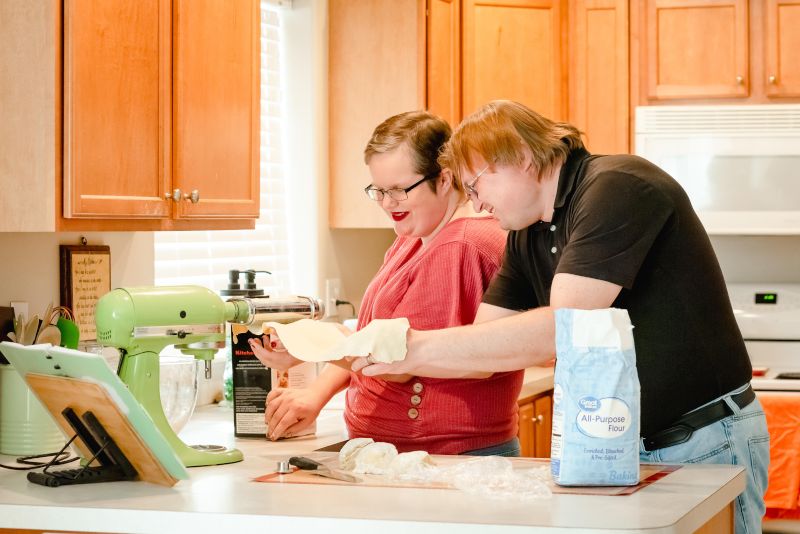 8 / 12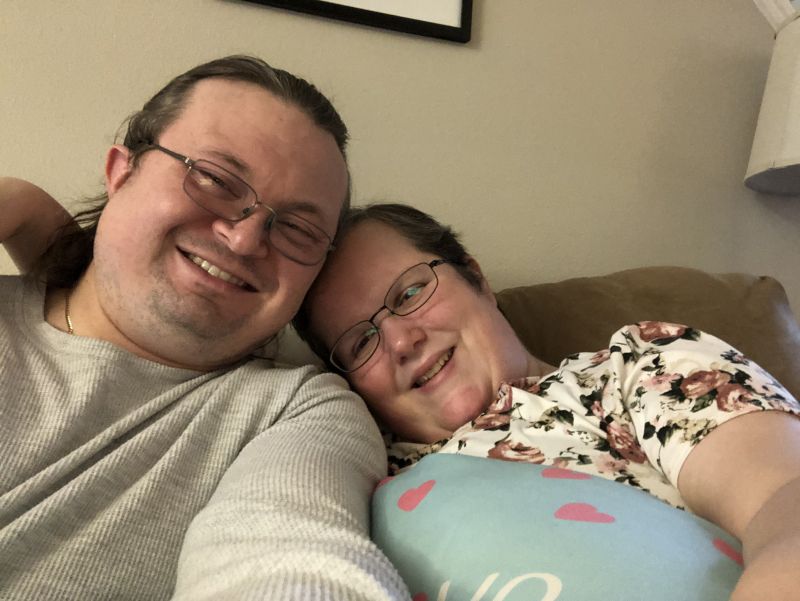 9 / 12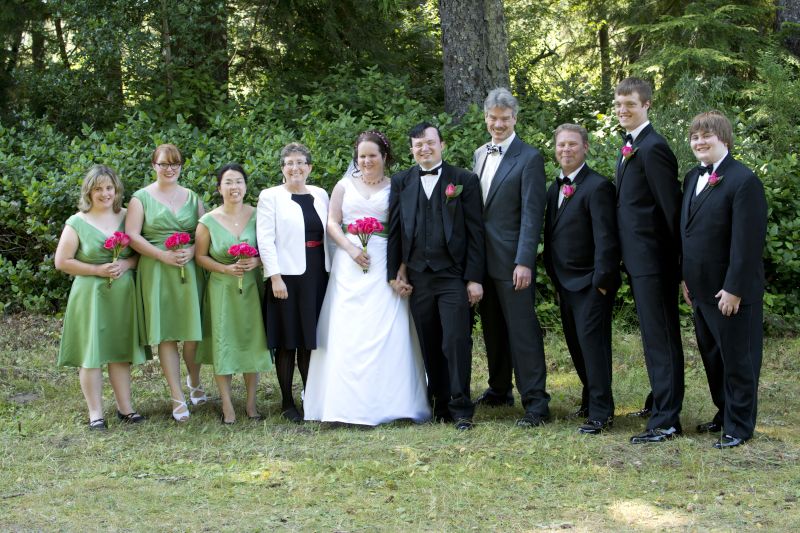 10 / 12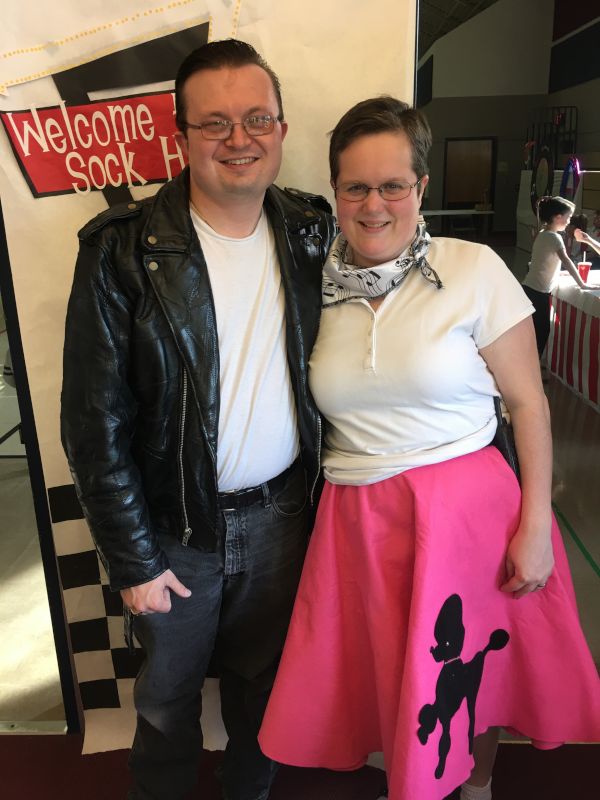 11 / 12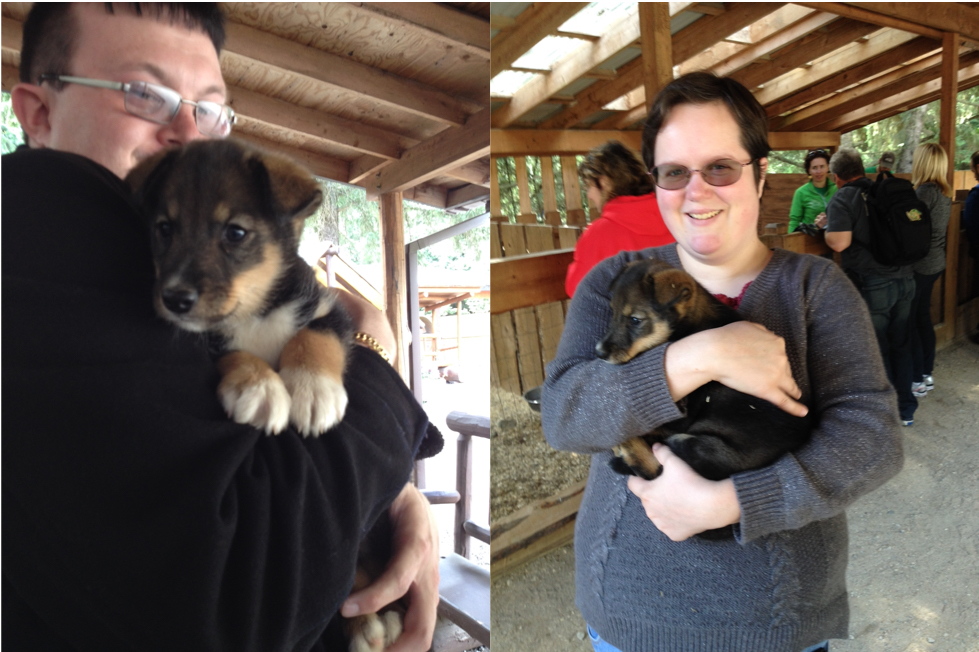 12 / 12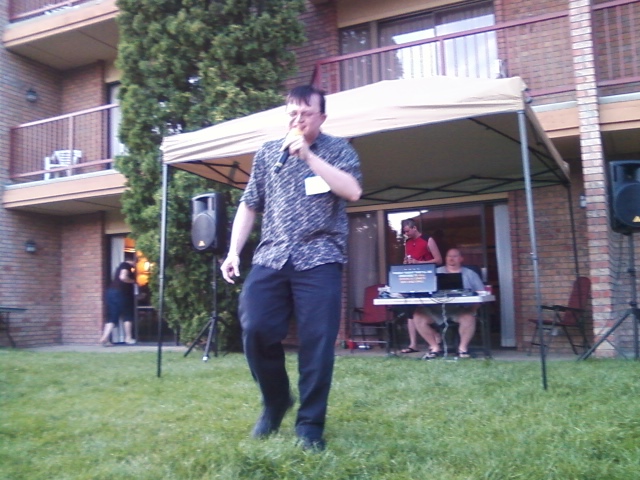 ❮
❯
Our House and Neighborhood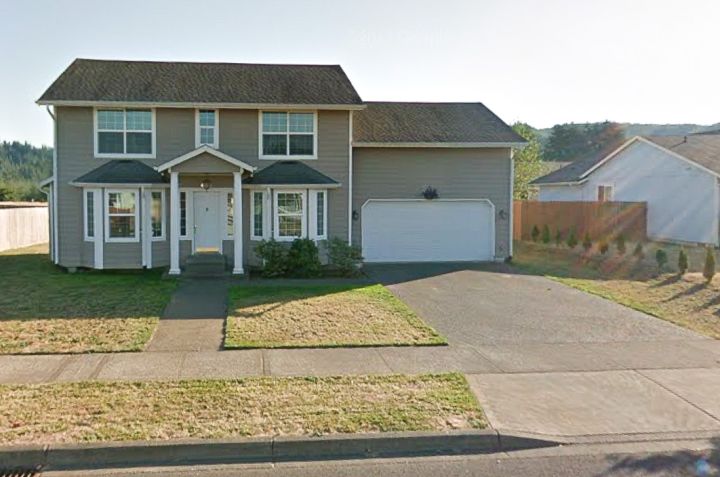 We live in a small town on the southwest coast of Washington state. Both of us grew up nearby and know this to be an undiscovered gem of a community that's very supportive of really anyone who lives here.
Our house is only about 15 years old and there are tons of kids in the neighborhood. It's a two story job, green with white trim, 3 bedrooms 2 ½ bathrooms with an office and bonus space above the garage that we turned into a family room complete with Disney stuffed animals.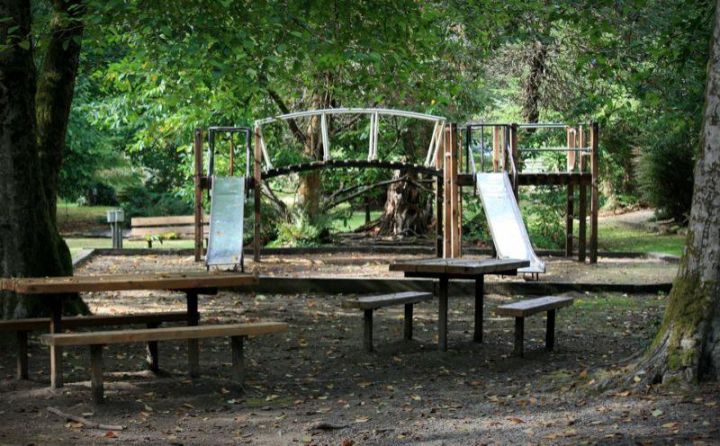 There's a neat park with trails nearby and several nice parks with toys near Monica's school. Our local Y has two pools and great swim instructors, which is kind important when you live near an ocean. We also often take short day trips to the city where there's lots of book stores, yummy restaurants and great kids stuff, like a hands-on children's museum.
Our local high schools have had the longest running rivalry in state history and every November, we shut down for two weeks to raise money and supplies for the local food banks. The competition is called Foodball - our newspaper and radio stations give daily updates and the winners get bragging rights for the whole next year. There's always something fun going on too, lots of events at our beaches, plays at our various community theaters, summer camps, trick-or-treating for all ages, etc. There's even a Festival of Lights parade every Christmas.
Our Extended Families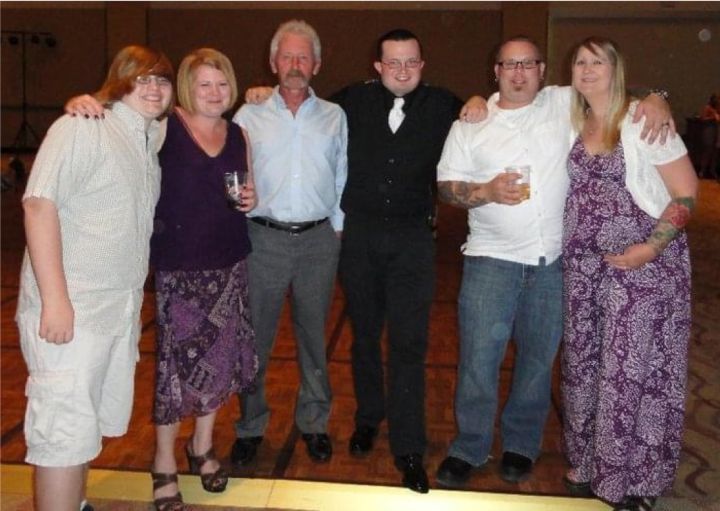 Our family is made up of many kind, wonderful people who eager to meet and love a new little one! We are lucky enough to live in a close-knit community where we both grew up, and while our own parents have passed or are quite elderly, our family of friends is quite large. Joe is still great friends with several buddies of his from high school and you've never met a nicer bunch of guys. We've celebrated and gone though so many things with them over the years - growing up, having kids, moving, and of course the never-ending quest for the perfect BBQ sauce recipe (one's now in culinary school - they take their research very seriously!)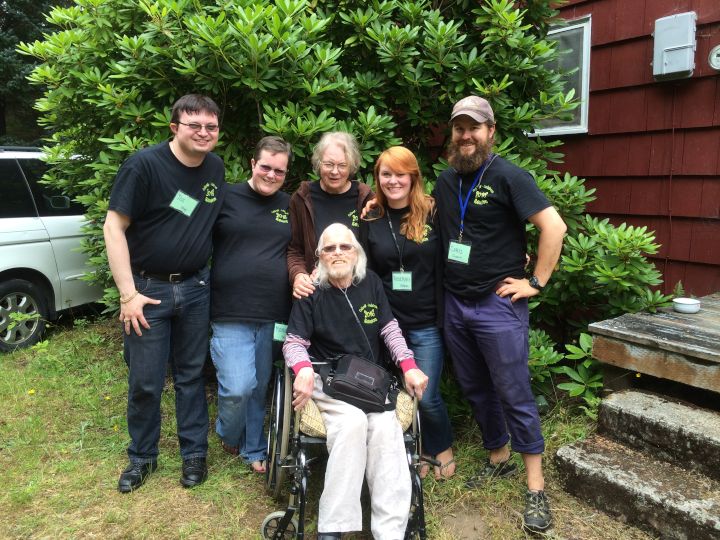 Monica's teaching teammates have become a second family. They are wonderful women who are very supportive. Two of them even teamed up to write an adoption reference for us! Our siblings and college friends are more spread out, but we maintain close connections through lots of long phone calls and Zoom. We can't imagine a better group of people to do life with! You and your child are already loved and supported by all of us. No matter what happens on our journey, please know we're always rooting for you and your family!
From Us to You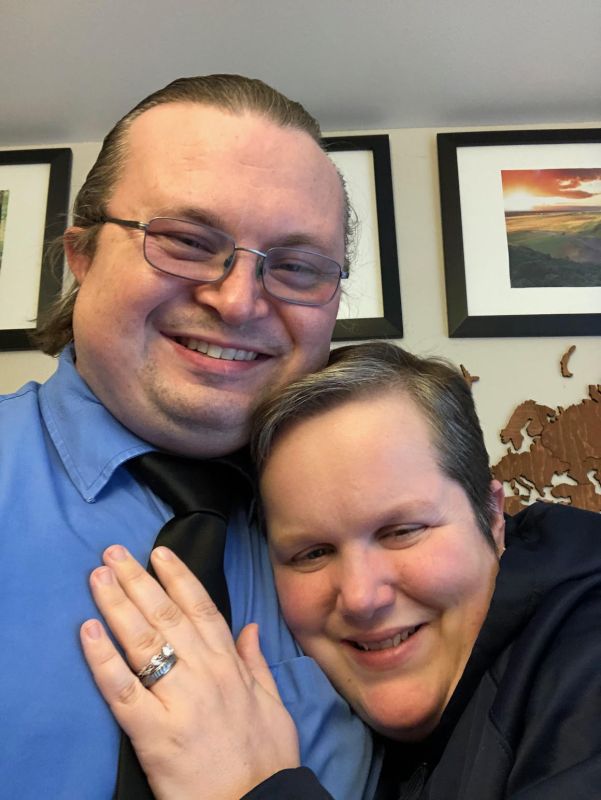 Hello! We're so glad that you took the time to look at our profile. Being at such a crossroads right now must be very difficult and we want you to know how much we appreciate and admire your courage in considering adoption for your child. It's honor to be considered as potential parents and we want you to know we will support you, your family and your child in any way we can no matter where this journey might take us.
We live on the southwest coast of Washington state in a small area known as Grays Harbor, our house is about 30 minutes from the Pacific Ocean. We both grew up here and met several times - in a teen volunteer group, the backseat of a drivers ed. car, at a college party - before we started dating. When we finally got together, it was clear pretty quickly that we'd each found our other half, you know that special piece that makes the whole puzzle make sense. We started dating in 2011 and got married out on our family's cranberry farm in August 2013. Two years later, we bought our forever home and eagerly began setting it up for a life we love. Monica had the baby's room picked out first thing and has been carefully nesting/choosing pieces for our future family life ever since.
Jobwise, Joe runs the office area at the Port of Grays Harbor and supported both of us while Monica went back to school to get her special education teaching endorsement. After graduation she was quickly able to find a job thinking she would do special ed. for a year maybe and then get into a regular classroom. However, much to her surprise, SPED stole her heart - this is her 7th year and the special ed. director asked her to take over a special day class for kids with autism that desperately needed a turn around. Six months in, she totally loves it and can't imagine teaching anywhere else.
As you'll see elsewhere in our profile, adoption was always our first plan. After much thought and more prayer, we have decided that we are a one child family and look forward to making he or she the center of our cozy little world. We are completely open to whatever kind of involvement you would like - letters and pictures are a given, but we'd be happy to text, Zoom and visit as much as we can. Together we will make a beautiful family for this child that is already so loved.
Your child can look forward to a life of books, songs and snuggling. Sam, our cat, is looking forward to being a furry big brother and eventually we plan to get a dog when the child is old enough. Monica wants to take him or her on nature hikes and traveling too. Joe is eager to share Sesame Street with a kid and help them pursue hobbies with whatever strikes their fancy. This child will also learn to cook and bake as soon as he or she can hold a cookie cutter. There are so many kids around for them to play with our neighborhood and among our friends. The elementary school they'll go to is one of the best around and Monica will pick the very best teachers for your child.
We know this is scary right now, but with us you've got two very detailed people who have been working to create a wonderful life for your child. We welcome any suggestions, requests you might have and look forward to coming on this journey with you if you think we would be a good fit. Thank you so much for taking the time to look at our profile. Please reach out if you have questions at all In the meantime, we're sending our very best good thoughts out to you and your little one.
With love and gratitude,
Joe & Monica
Favorites
Actor
Robert De Niro
George Clooney
Actress
Sally Field
Sandra Bullock
Author
Stephen King
Jenny Colgan
Book
Johnny Got His Gun
Eleanor Oliphant Is Completely Fine
Candy Bar
Take 5
Nutty Buddy
Cartoon
Looney Tunes
Arthur
Childhood Memory
Trips with my mom
Helping / exploring on my family's cranberry farm
Childhood Toy
Talking robots
Dolls / stuffed animals
Children's Book
Stone Soup
Corduroy
City
Portland
Eastsound, WA
Classic Movie
The Godfather
All The Presidents' Men
Day of Week
Saturday
Sunday
Dessert
Anything chocolate!
Anything homemade!
Disney Movie
Aladdin
Beauty And The Beast
Dream Car
1998 Dodge Viper
2020 Toyota Prius
Dream Job
Archivist for the Rock & Roll Hall of Fame
The one I've got :-)
Dream Vacation
Europe, esp. Ireland and Italy
AirBnB in Scotland
Family Activity
Board games
Cooking together
Flower / Plant
Ivy
Daffodils
Food
Wood-fired pizza
Homemade Ravioli
Form of Exercise
Yoga
Nature Walks
Hobby
Learning to play guitar
Crocheting, Listening to audiobooks
Holiday
Halloween
Any that bring family and friends together
Holiday Song
Little Drummer Boy
Let It Snow
Holiday Tradition
Making my grandfather's famous spaghetti sauce
Picking out our Christmas tree
Ice Cream
Extreme Moose Tracks
Chocolate or Rainbow Sherbet
Junk Food
White Cheddar Popcorn
Potato Chips
Leisure Activity
Video games
Watching movies with Joe
Magazine
Rolling Stone
Real Simple
Memory with a Child
Chasing our 1 year old foster twins around the house
Babysitting my cousin and watching her realize that she could change things, like switching lights on and off - pure magic!
Memory with Spouse
Our 1st anniversary weekend in Portland
That he couldn't wait to propose - as soon as he got the ring, that was it :-)
Movie
Who Framed Roger Rabbit?
Little Women
Movie Munchie
Swedish Fish
Popcorn
Movie Quote
"A man who doesn't spend time with his family can never be a real man."
"I came here tonight because when you realize you want to spend the rest of your life with somebody, you want the rest of your life to start as soon as possible." - When Harry Met Sally
Movie Type
Historical
Romantic Comedies / Family Movies
Musical
The Book of Mormon
Footloose
Musical Group
KISS
Garth Brooks & Trisha Yearwood
Nursery Rhyme
Hey Diddle Diddle
Little Miss Muffet
Olympic Event
Boxing
Figure Skating
Personal Hero
My mother
Those who endure trauma and choose kindness instead
Play
All My Sons
To Kill A Mockingbird
Poet
Edgar Allan Poe
W. H. Auden
Quality about my Spouse
Her compassion for others
His steadiness and willingness to learn new things
Quote
"In matters of style, swim with the current. In matters of principle, stand like a rock." - Thomas Jefferson
"I have no special gift, only that I am passionately curious." - Albert Einstein
Restaurant
Samurai Sushi
Olive Garden
Scripture
John 3:16
Ecclesiastes 3:1-8 "To everything there is a season..."
Shopping Store
Powell's Bookstore
JoAnn's
Song
Mama Said by Metallica
Silent Night
Sport to Play
Football
Badmition
Sport to Watch
Wrestling
Football
Sports Star
Mick Foley
Russell Wilson
Sports Team
Seattle Seahawks
Seattle Seahawks
Subject in School
History
History / Social Studies
Thing to Cook
Steak on the grill
Yummy Desserts
Time of Day
Dusk
Morning before things get busy
Tradition
Time with family on Christmas morning
Snuggling with our cat
TV Show
M*A*S*H
Law & Order
TV Show Character
Kermit the Frog
Phoebe from Friends
Type of Music
Heavy Metal
90s Country
Vacation Spot
Lake Quinalt Lodge
San Juan Islands, WA
Video Game
SuperMario Bros.
I play word games on my phone, does that count? :-)
Get in Touch
Provide more information, so American Adoptions can connect you with this family.
---