1-800-ADOPTION
Thank you for viewing our profile
If you would like to learn more about us, please call 1-800-ADOPTION (2367846), fill out the form at the bottom of our on-line profile page, or email us at bp_information@americanadoptions.com.
To revisit our on-line profile page and view our profile video at American Adoptions, simply use your mobile phone to scan the QR code on the right. We are looking forward to hearing from you!
Elijah & Veronica
We are greatly humbled and thankful to you for reading our profile. As Christians, we believe adoption is a precious gift. It is by God's grace that we are adopted into His family. In like manner, we wish to extend our love to a child in the same way. We have so much love to share and believe we will make great parents. We welcome you and your child to be a part of our family.
About Us
Job
Undergrad Student
Relationship Banker
Education
Associate's Degree in Biblical Studies
Bachelor's Degree in Political Science
Relationship
Legally Married
How We Met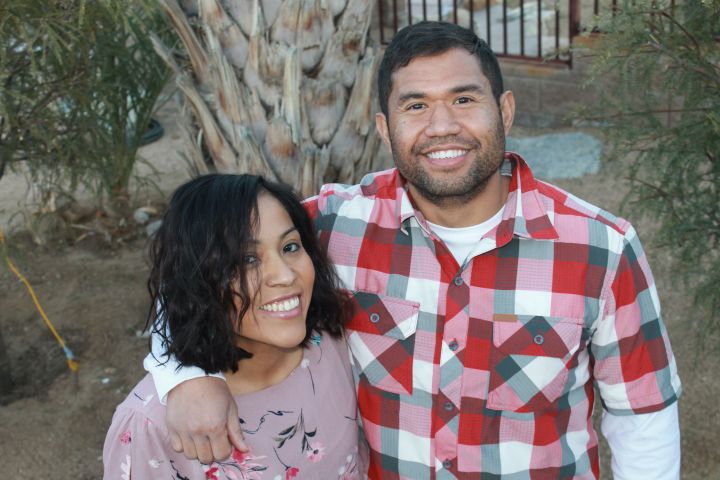 Our relationship is truly centered on Christ. Our shared love for Jesus is what brought Elijah from the tropical beaches of Hawaii and Veronica from the beaches of SoCal to meet in the high desert of California. We both were committed to taking a year off from our professional careers to study God's word at Bible college. We were both among many students, the majority of which being of college-age. Since we were both older and close in age, we soon realized that we had the most in common and found companionship with each other.
Soon, we became inseparable, studying and playing the guitar together. We quickly became the best of friends. Not long after, Elijah knew that Veronica was the only one for him. Elijah took Veronica to her favorite coffee shop and declared his commitment to her over her favorite almond pumpkin spiced latte. A mere 10 days later, we were engaged; and three weeks after that, we were married within our Bible college church community. We had an intimate wedding with our closest family and friends. It felt like a fairy tale ending to such a long wait of being single. Elijah and Veronica truly believe God brought them together.
Religious Beliefs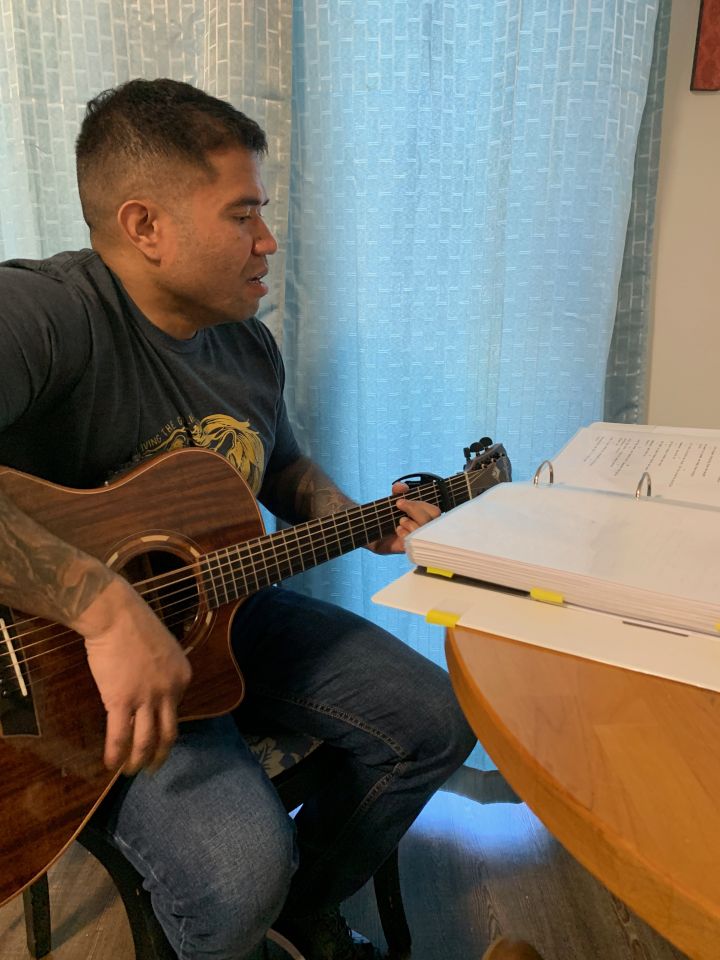 Our faith is important to us. It is at the forefront of who we are and what we do. Our beliefs and morals are rooted in biblical principles. In fact, it is our firm foundation in Jesus Christ that led us to pursue adoption. As Christians, having Christ as the center of our relationship is essential. It is what makes our family bond so strong. As Ecclesiastes 4:12 tells us, "a threefold cord is not quickly broken." With Christ as our guide, we always have a central point of agreement for all decision-making, of course, this includes raising a child. Christianity not only has spiritual applications but also helps us to grow as a whole person. It permeates every aspect of our lives whether physical, spiritual, mental, or social. We believe children require development in all these areas to prepare them for the real world. Moreover, Christianity encourages relationships. It is a communal activity. As Christians, we are always gathering together with other families both in and out of church settings. These activities will provide a child with plenty of opportunities to build strong and lasting social relationships with children and even mentors of diverse backgrounds.For us, Christianity is not a some-of-the-time thing, it is an all-the-time thing. It is not just how we live, it is who we are. It is the most precious thing we have and we wish to share it with our children.
Our Extended Families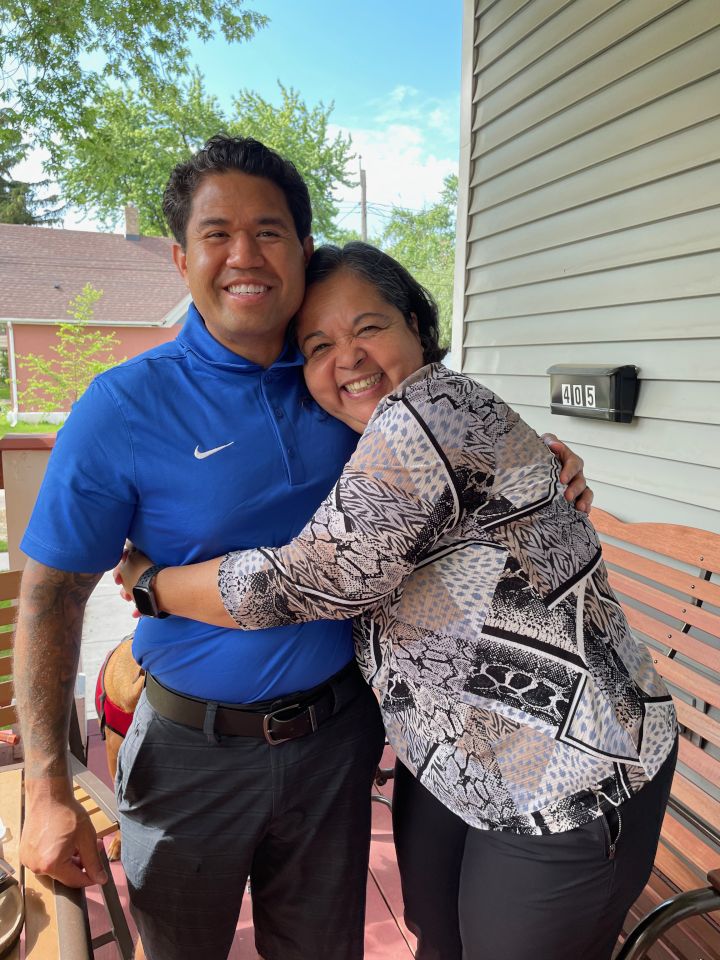 We look forward to surrounding this child with the love and affection of friends and family. One of our favorite things to do is to take a family stroll around the neighborhood with Voz (Veronica's mother) and our two dogs. Our favorite season for this is Fall where we can enjoy the beautiful changing leaves. Another of our favorite family activities is movie nights. As we watch the movie together we also enjoy hot homemade Arroz con Leche. Veronica and Voz also love to go shopping together. But it's not just shopping, it's a competition. They compete to see who can find the best deals. You'll always find them in the clearance section. These competitive outings are always accompanied by Starbucks' pumpkin spiced lattes.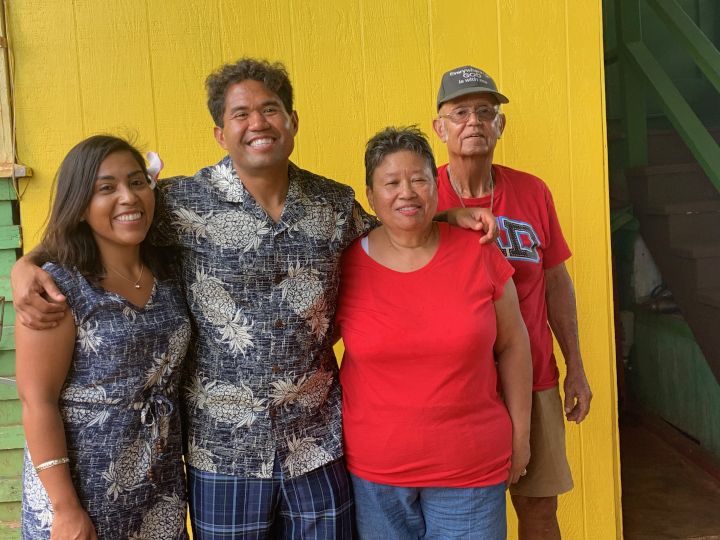 Meanwhile, you'll find Elijah either cooking, playing the guitar, learning something new, or fixing things around the house. As for Elijah's side of the family, they reside in Oahu, Hawaii. Every other year we look forward to our trip to the islands. On our visits, we like to attend church, go touring, and gathering together as a family. Together we enjoy visiting the famous tourist spots and tasting the local cuisine, but, our favorite thing is enjoying the company of our elderly parents, nieces and nephews, and the rest of our extended Hawaii family. Lastly, being Christians, we love attending church together. We enjoy being part of a community of like-minded believers, who gather to worship our Lord every Sunday.
Photos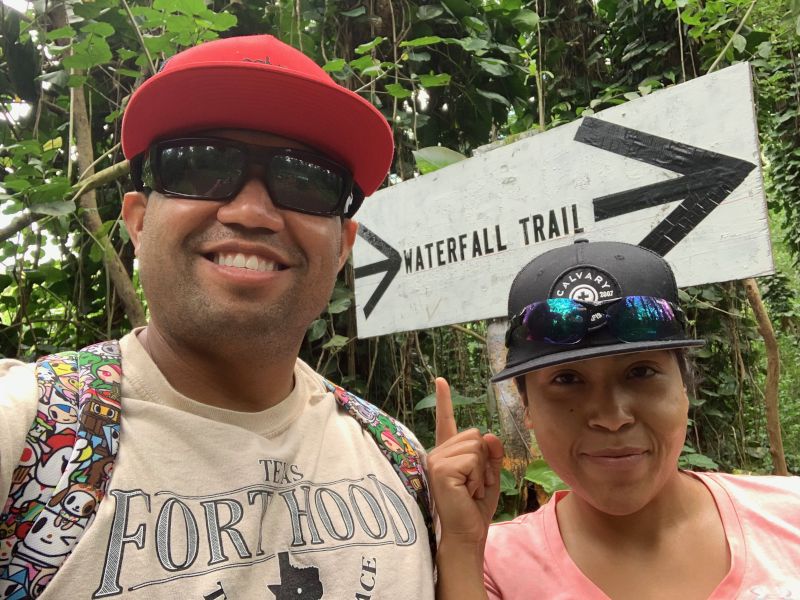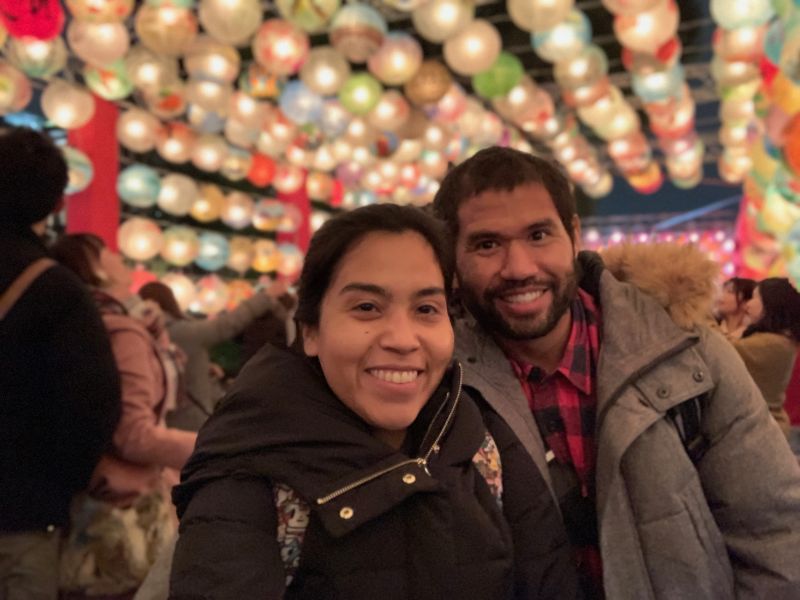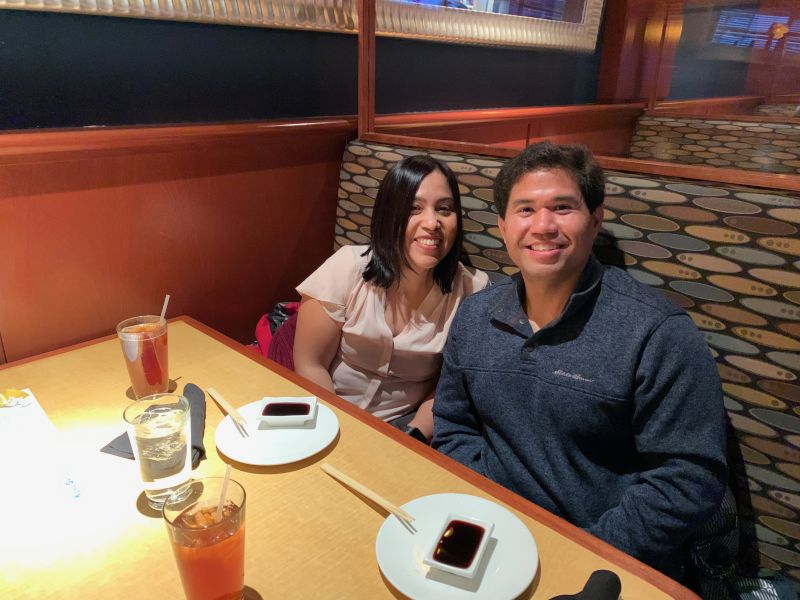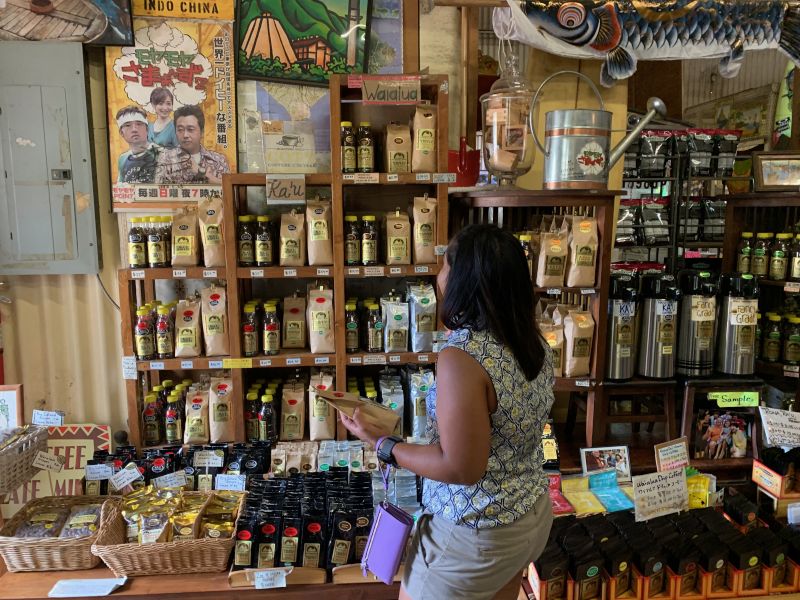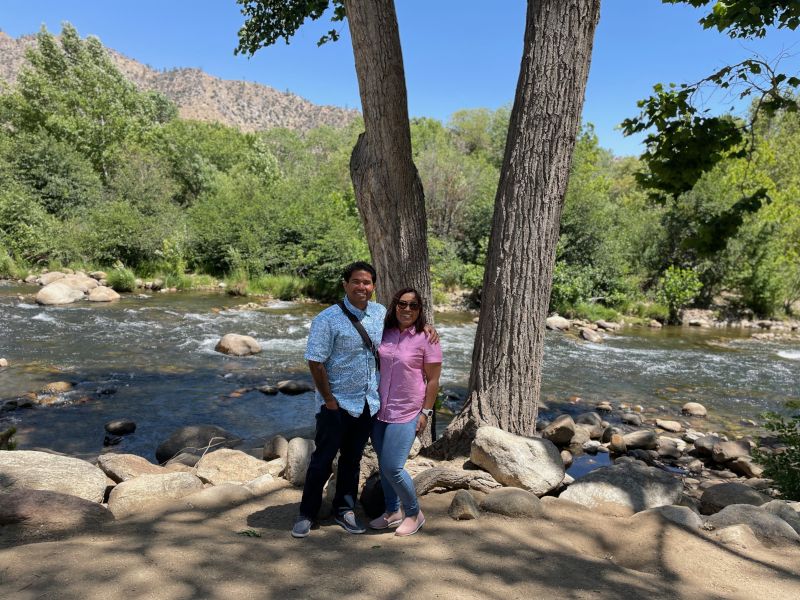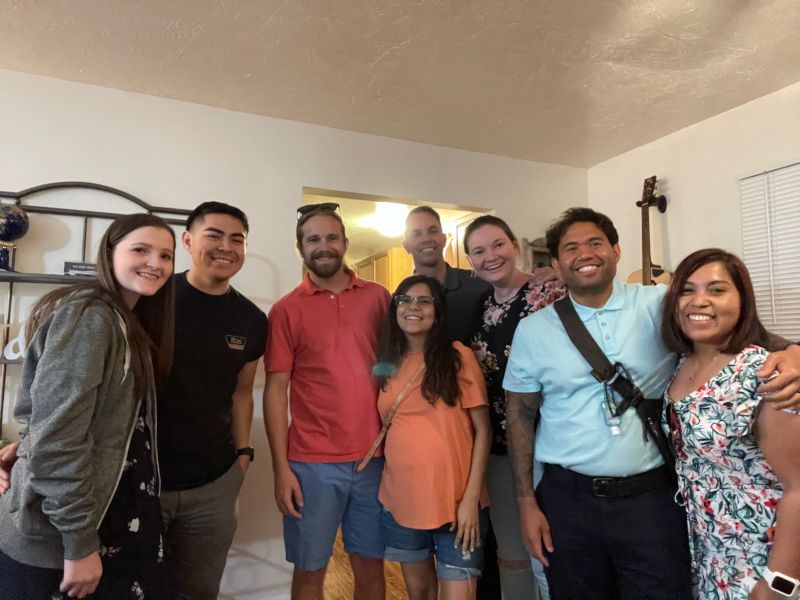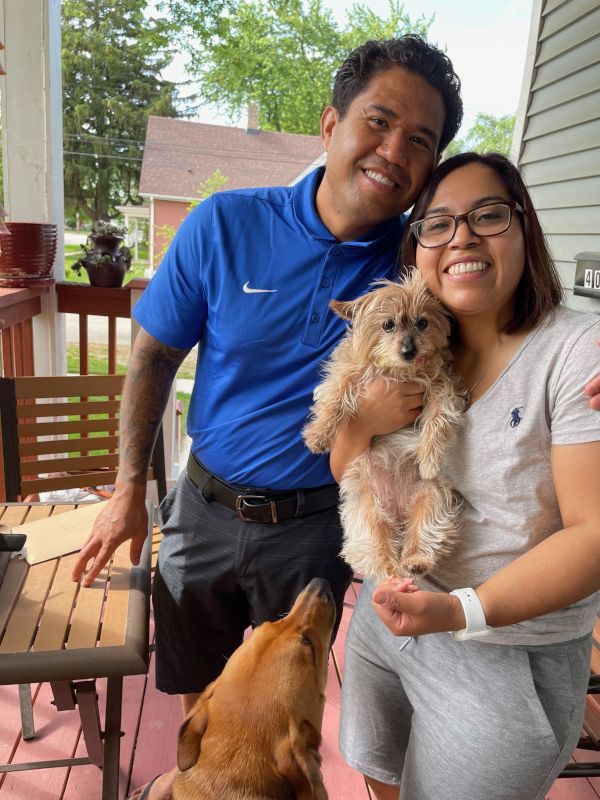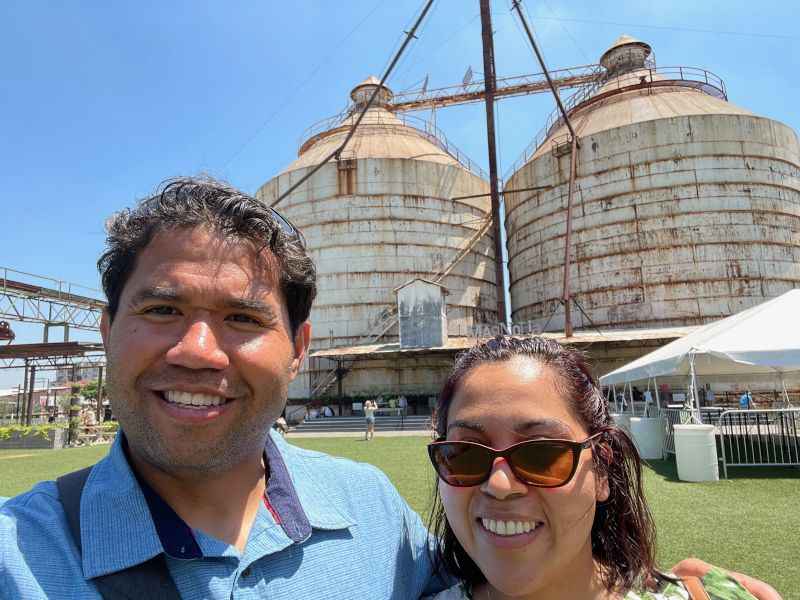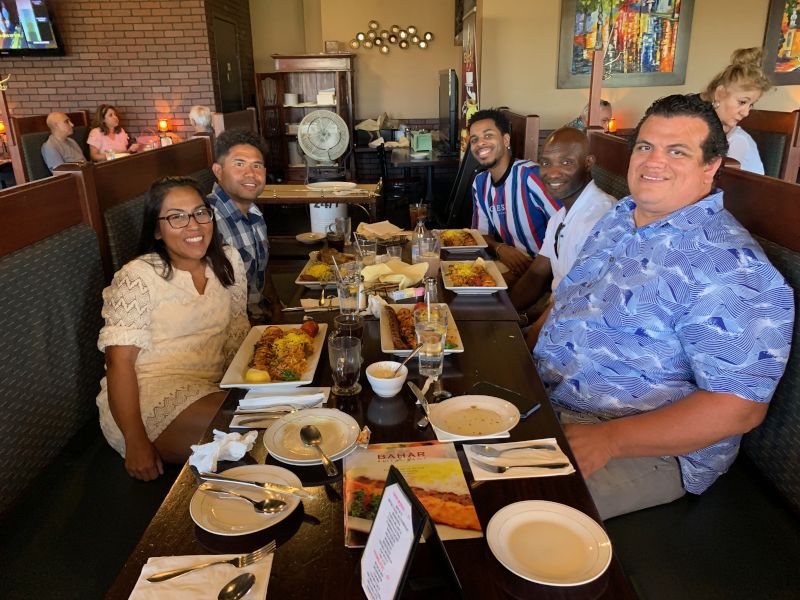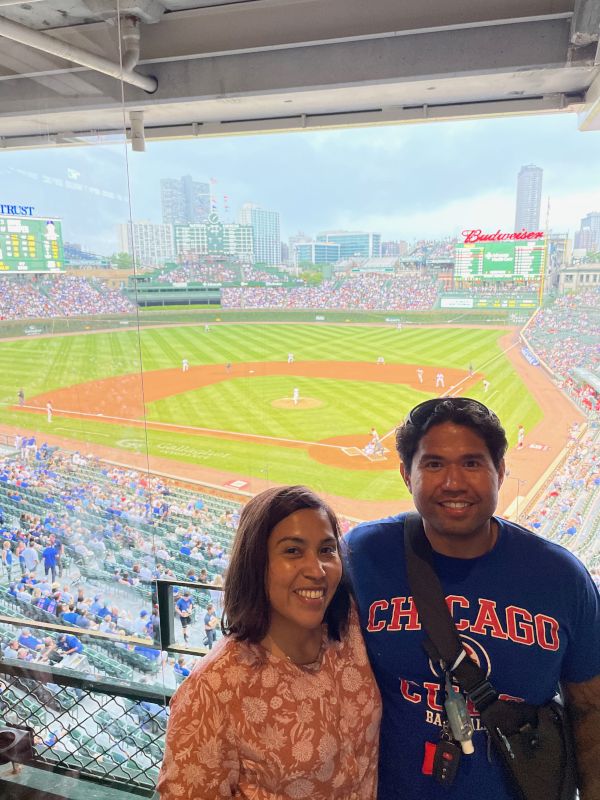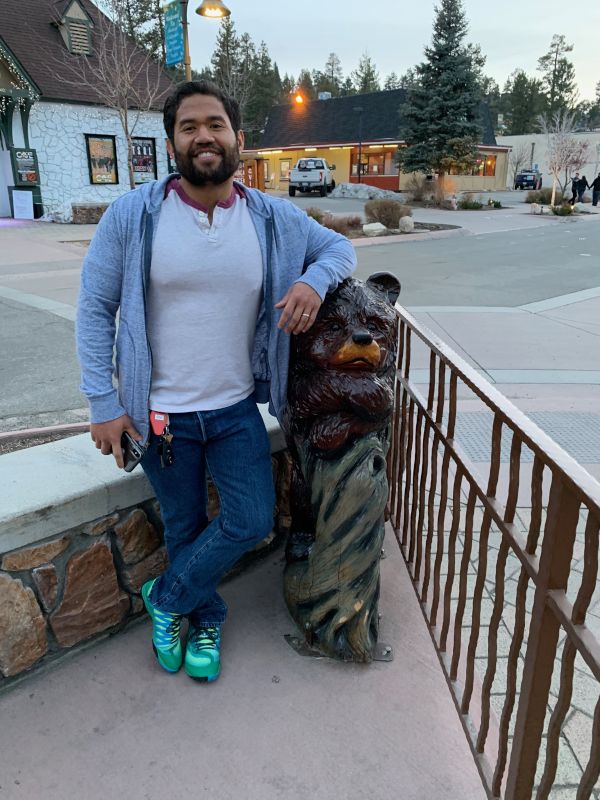 ×
1 / 12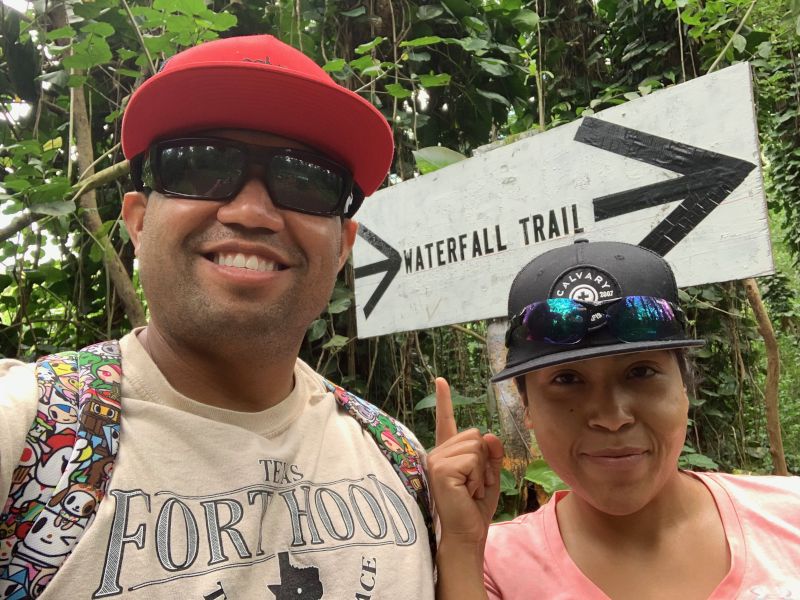 2 / 12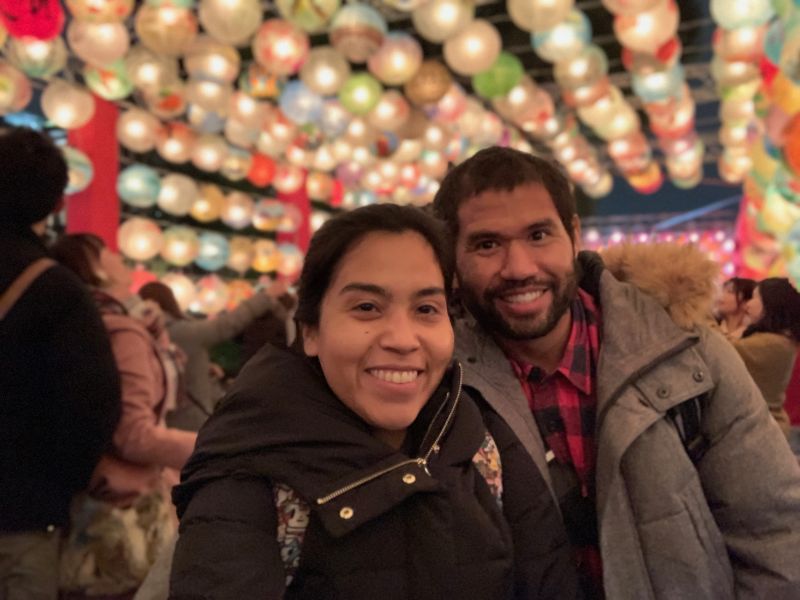 3 / 12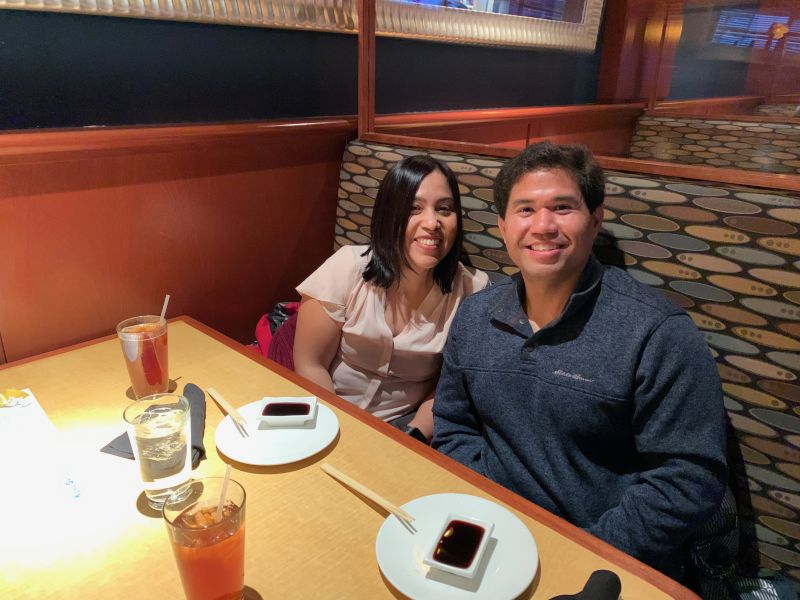 4 / 12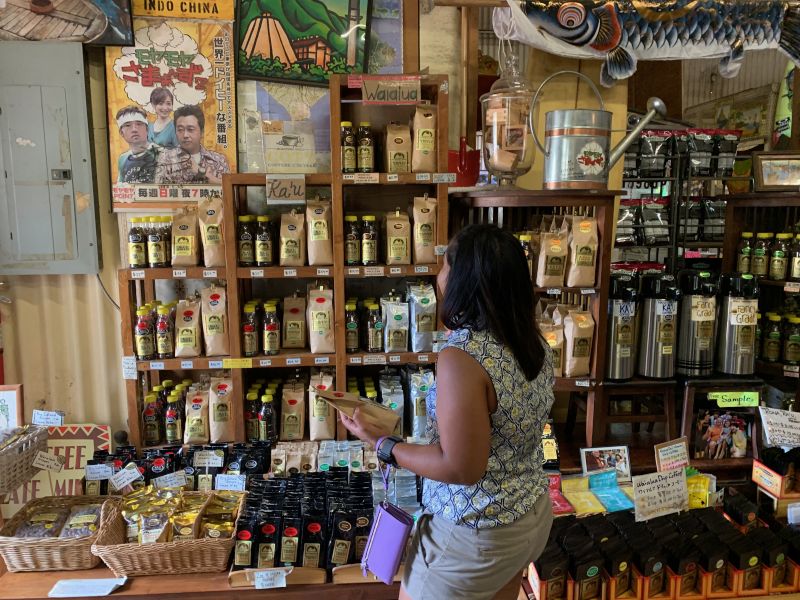 5 / 12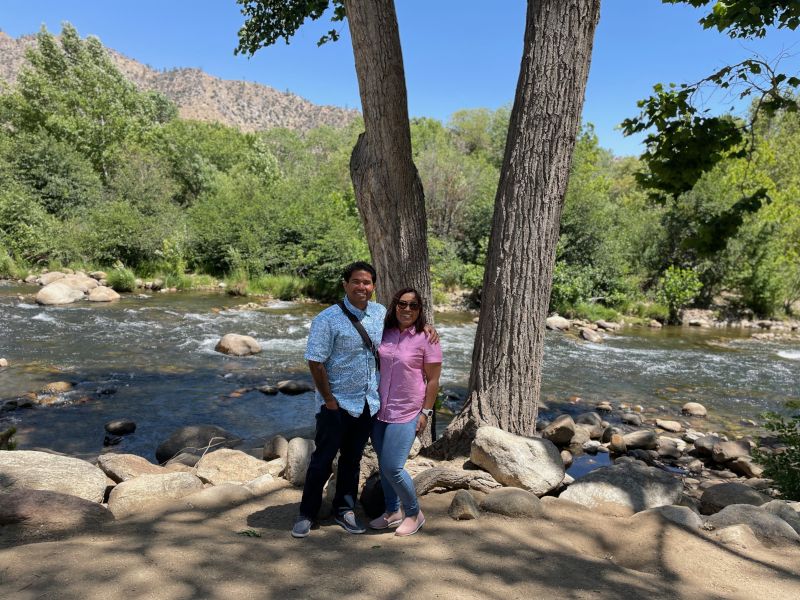 6 / 12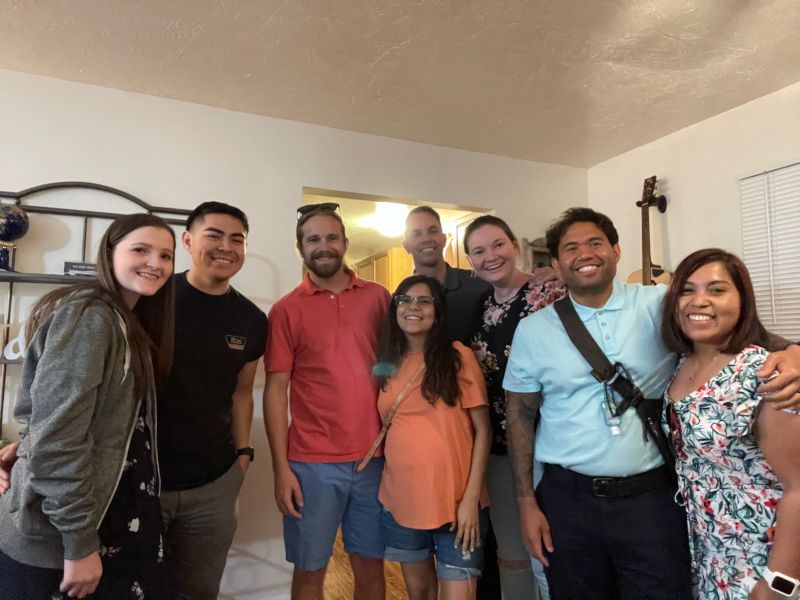 7 / 12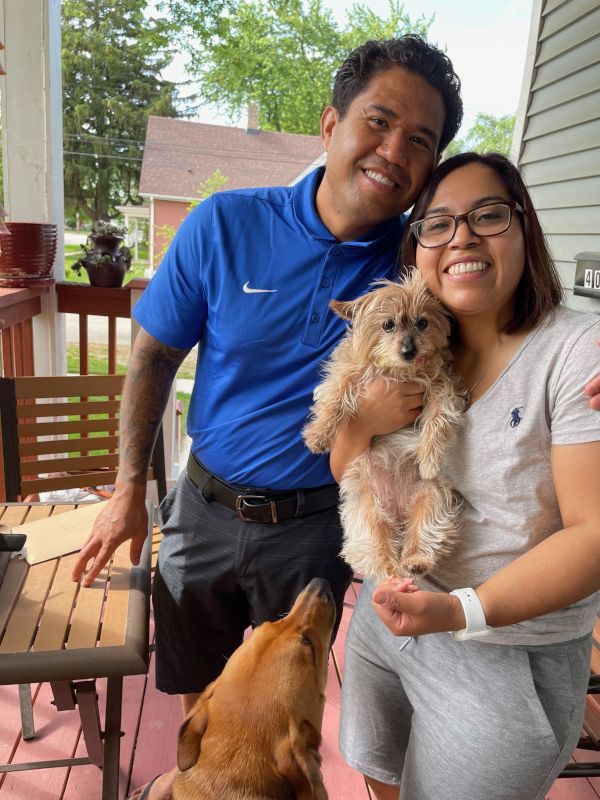 8 / 12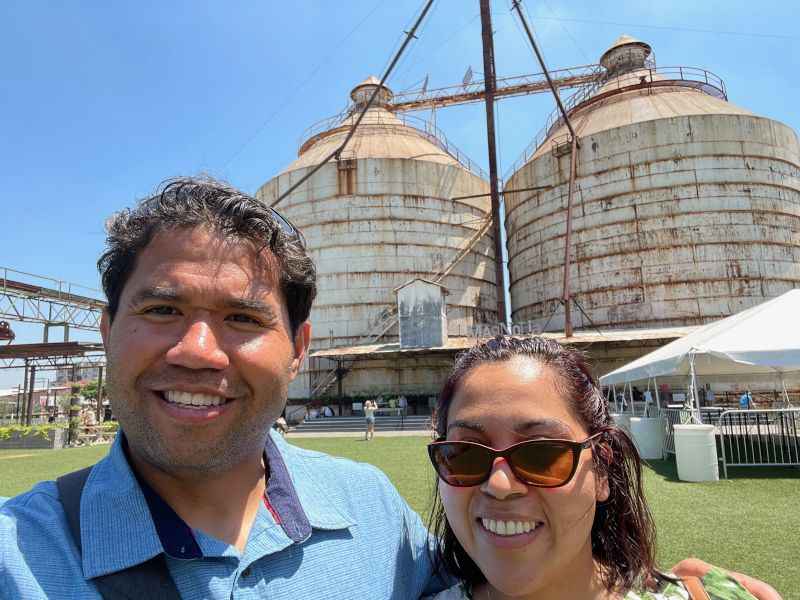 9 / 12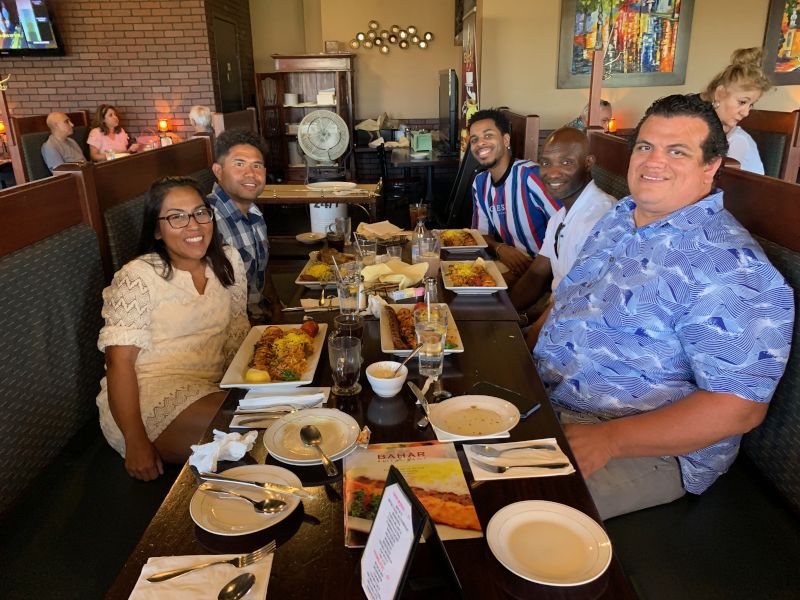 10 / 12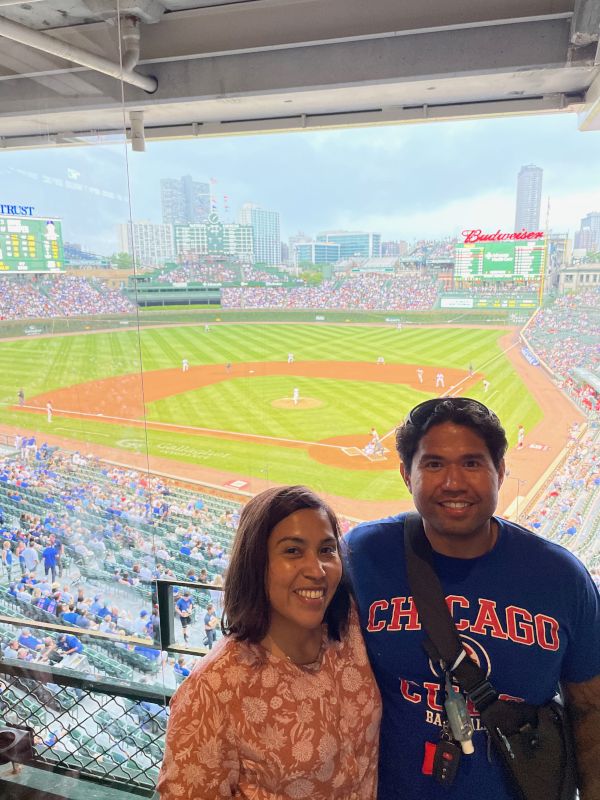 11 / 12
12 / 12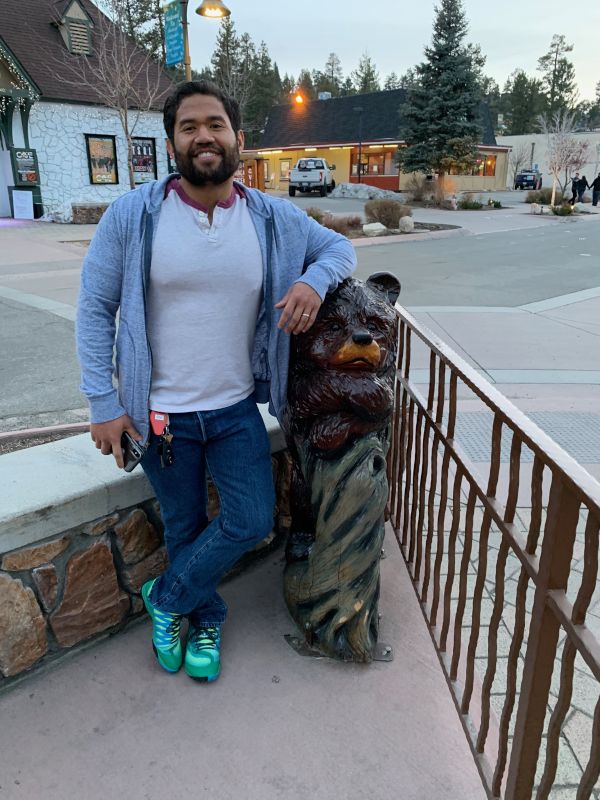 ❮
❯
Our House and Neighborhood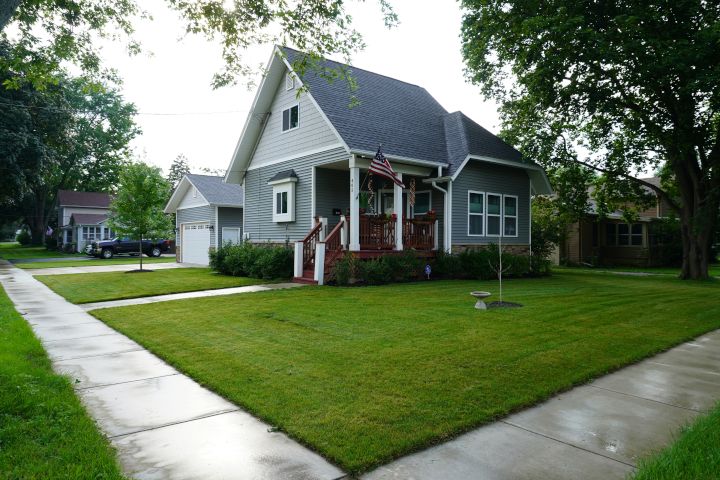 Our community is a very quiet and safe neighborhood with several small parks and even a few state parks nearby. Even though we live in a rural community, we are only 20 minutes away from the suburbs. Within a 1 mile radius of our home, there are elementary, middle, and high schools so we are surrounded by families with children of all ages. We also are a part of a church community that has many families with young children and is extremely supportive of adoption. Our town's claim to fame is that it was featured in the movie "Man of Steel" as Superman's hometown of Smallville. It is a sweet, quiet but not too small of a town because it still has a Walmart.
Our home is situated on a nice corner lot with plenty of yard space. We planted a Japanese cherry blossom tree in the Spring of 2020 to enjoy the colorful sweet-smelling flowers.
We also enjoy watching the birds using the birdbath and eating from the bird feeder. Our home is a two-story, three-bedroom, two-bath home with a finished basement. Our favorite part of the house is the downstairs living room area where we share memories of watching our favorite shows, reading our favorite books, singing our favorite Christian songs, playing Scrabble, and puzzling together during our spare time.
From Us to You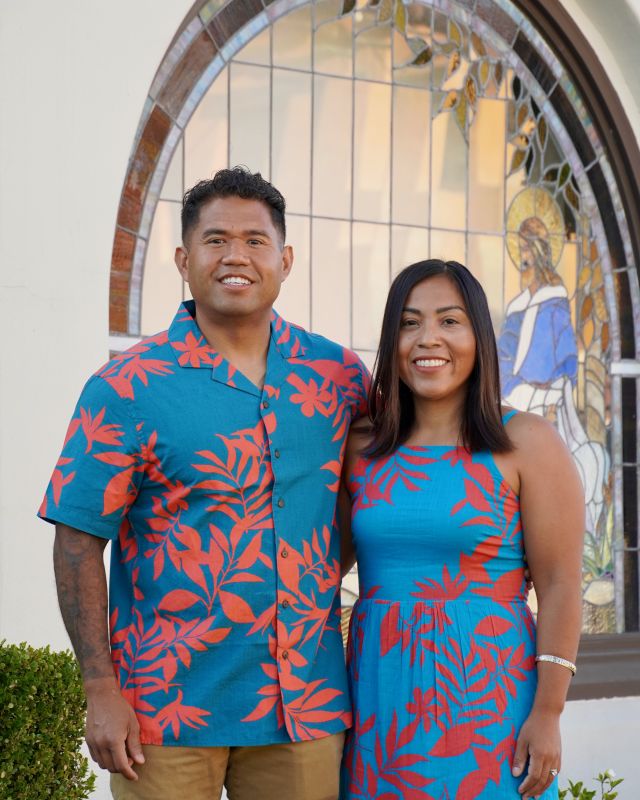 We are so happy that you have come across our page. We know this the most important decision you will ever make. We are here to share with you that our desire is like most parents on this site. We are here to love this child. We are here to support you during this time and to make you a part of our family. What is more unique to our story is our reasons for adoption. Our faith led us to this process of adoption. As Christians, we believe that we are adopted into God's family through Jesus Christ our Lord, and as followers of Christ, we want to replicate the love He has shown us through adoption. Be assured we are praying for you and this child since we've begun this process.
Our story began with God. We met in Bible college when we both left our careers behind for a season of studying God's Word. We were from two different parts of the country. Elijah from Hawaii and Veronica from California were united in their 30s after praying for a spouse for nearly a decade. We were promptly engaged and married weeks later after God confirmed our union. You see, this was God's first match on our journey.
Shortly after Bible college, we had the opportunity to serve as religious missionaries in Japan for a season. We learned how to adapt to a new country quickly. We were hoping to be long-term missionaries and adopt a child in Japan but that wasn't God's plan for us. He led us back to America using the pandemic. This set us upon a new journey to adopt here in the United States. We are certain the Lord has already gone before us to perform his next perfect match--an adopted child.
Now we are midwesterners continuing to seek God's will in our lives. Elijah is now studying Theology to be a Chanplain in the Air Force. Elijah has worked in the Department of Defense which includes military service for the past 15 years. Veronica is financially savvy working in the banking industry for the past decade. We value education. We value music and the arts. Elijah plays the guitar and both Veronica and Elijah sing together. We are a culturally diverse couple. Veronica's heritage is South American, Peru, and Colombia. Elijah's heritage is from Puerto Rico and the Philippines. Elijah's place of birth, Hawaii, allowed him to be surrounded by many people of different backgrounds. Likewise, Veronica grew up in Chicago and spent time living in California which allowed them to have a circle of culturally diverse friends.
Why choose us? We would like to build a relationship with you to love this child together in a family. With your agreement, we will always be in contact with you to share the child's growing life. Whether it's through emails, text messages, FaceTime, or in-person visits; you decide what fits your level of comfort. We hope to plan visits as time allows us in this changing season. Ultimately regardless of what we say or how we boast about ourselves, the ultimate match will be led by God. He is the one that will lead the right mother to choose us to be adoptive parents for this child; to be raised in a Christian household. Finally, we leave you with this verse upon which to reflect:
"Father to the fatherless, defender of widows, this is God, whose dwelling is holy. God places the lonely in families; he sets the prisoners free and gives them joy." (Psalm 68:5-6a)
Love,
Elijah & Veronica
Favorites
Actor
Jim Caviezel
Kevin Sorbo
Actress
Carrie Underwood
Candace Cameron Bure
Author
John the Apostle
Paul the Apostle
Book
The Holy Bible
The Holy Bible
Cartoon
Aladdin
Looney Tunes
Childhood Memory
beach days Hawaii rays
Popsicles on a hot day
Childhood Toy
Bicycle riding
Barbies
Children's Book
Nursery rhymes
Dr Seus
Classic Movie
Ten Commandments
Home Alone
Day of Week
Weekend
Weekend
Dessert
Cheesecake
Chocolate
Disney Movie
Aladdin
Aladdin
Dream Car
1969 Ford Boss 429
Toyota Highlander
Dream Job
Ministry
Not needing a job
Dream Vacation
Bora Bora
Anywhere with the hubby
Family Activity
Puzzles
Puzzles
Flower / Plant
Joshua Tree
Plumeria
Food
Thai Food
Japanese Ramen
Form of Exercise
Weight Lifting
Obstacle Course
Hobby
Reading
Reading books
Holiday Song
Mary did you know?
Rocking Around the Christmas Tree
Holiday Tradition
Christmas light shows
Matching Pajamas and hot cocoa
Ice Cream
Mint chocolate chip
Cookies and cream
Leisure Activity
Watching movies
Doing puzzles
Memory with a Child
Teaching Sunday school with kiddos
Summer camps at church
Memory with Spouse
Wedding day
Wedding day
Movie
Instant Family
Daddy's Home 2
Movie Munchie
Flaming Hot Doritos
Flaming Hot Doritos
Movie Type
Science Fiction
Comedy
Musical
Classical
Classical
Musical Group
Selena Quintanilla
Nursery Rhyme
Jack Be Nimble
Itsy bitsy spider
Olympic Event
Gymnastics
Weight lifting
Quality about my Spouse
She's Caring
He's Loving
Restaurant
Olive Garden
Cheesecake Factory
Sandwich
Peanut butter and Jelly
Avocado toast
Scripture
Romans 15-16
Romans 12:1-2
Shopping Store
Amazon
Macys
Song
Open Heaven River Wild
How Great Thou Art
Subject in School
Math
Recess
Superhero
Wolverine
Superman
Thing to Cook
Arroz con gandules
Spaghetti
Time of Day
Morning
Morning
TV Show
The Ben Shapiro Show
This is Us
TV Show Character
Ben Shapiro
Jack
Type of Music
Christian
Christian
Vacation Spot
Hawaii
Hawaii