1-800-ADOPTION
Thank you for viewing our profile
If you would like to learn more about us, please call 1-800-ADOPTION (2367846), fill out the form at the bottom of our on-line profile page, or email us at bp_information@americanadoptions.com.
To revisit our on-line profile page and view our profile video at American Adoptions, simply use your mobile phone to scan the QR code on the right. We are looking forward to hearing from you!
David & Amanda
As a birth mother who placed a child for adoption nearly 20 years ago, my (Amanda's) heart goes out to you during this challenging time. We greatly respect your choice to consider adoption, and we honor you for your courage. We commit ourselves to loving this child and helping them become who they were meant to be. Thank you! We are so incredibly excited to be parents!
About Us
Job
Pastor/Non-Profit President
Physical Therapist
Education
Ph.D. in Ministry
Doctor of Physical Therapy
Relationship
Legally Married
Amanda's Birth Mother Story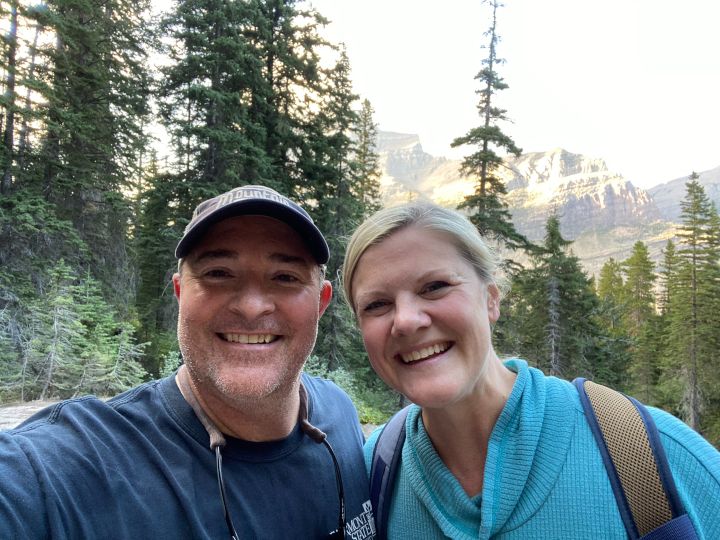 I (Amanda) got pregnant the summer after I graduated college. I had been in an unhealthy relationship that ended, and I found myself pregnant, single and really confused. It also felt like my life was being turned completely upside down. I remember being up a lot of nights anxiously thinking through what life would be like as a mother to this child. I would also think about adoption and, as time passed, I started to feel like adoption was the best decision for us.
About halfway through the pregnancy, my cousin contacted me and told me about her neighbor who wanted to adopt. She was unable to have children biologically. I found out later that the neighbor had prayed in desperation that the Lord would need to bring a baby to her back door for her to know what to do. Several days later my cousin knocked on her back door to tell her of me. The adoptive parents and I communicated back and forth while I was pregnant, and they came to the hospital for the birth. The state I was living in at the time had a five-day wait period prior to revocation of parental rights, and I remember wrestling like crazy in my heart and mind during that time. I loved this child so much, but I also wanted what was best for him. I had so much grief but also a peace about this decision.
The child that I placed for adoption is thriving and is with a couple that loves him so much. The adoptive mother sends me pictures and letters. Recently, she has been sending me online links to watch his football games. She and her husband are cheering David and I on in this adoption process. I am unable to have biological children now, but David and I enter into adoption so excited, full of peace, and with hearts ready to be parents. It feels like things are coming full circle.
Our Leisure Time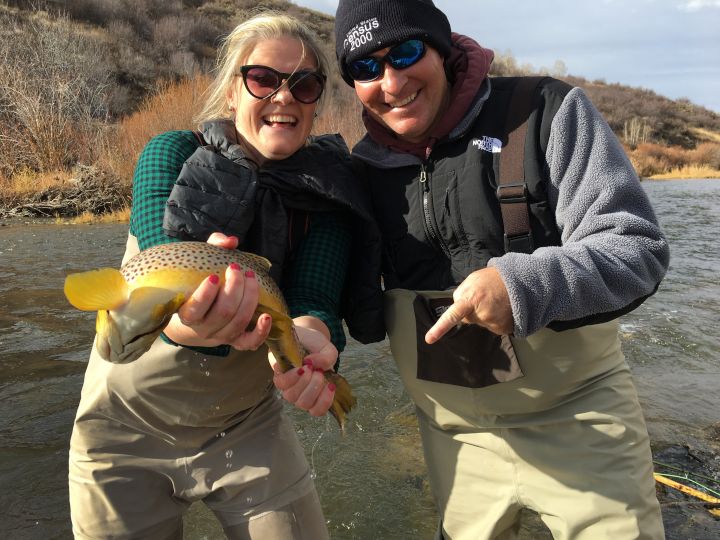 We both work pretty hard at our jobs, but we enjoy time off and try to make the most of it. We cannot wait to include a child in our leisure-time adventures.
One of our favorite things to do on days off is to take road trips to different towns or parks. We usually fill a day like that with a variety of activities, including a hike, eating at a local favorite restaurant and seeing some of the unique sites of that place. For instance, one place we recently went to in North Carolina has a factory that makes cheese, and you could watch the process of cheese being made. We imagine taking a child to experience interesting and educational activities like that. Along with seeing a few shops downtown and the cheese factory, we saw a couple of famous churches and took a beautiful hike at a nearby park.
Along with road trips and travel, we enjoy swimming, hiking, watching movies, reading and eating at restaurants.
Our Individual Strengths
Amanda is like a light when she walks in the room. She has cheery disposition and a positive outlook on life. She loves to plan activities, enjoyable events and make life full of laughter and fun. People also tend to open up easily to Amanda, sharing their life stories and problems. She is a good listener and has wisdom to give good counsel.
David tends to be aware of peoples' feelings and needs. He encourages people and works to help people reach their potential. One of David's greatest delights is to see people grow, whether spiritually, mentally, emotionally or in other areas of life. He enjoys coaching people in their growth and development so that they can get the most out of life and find purpose and fulfillment in life. He also loves to laugh and is a great listener. These are a few strengths that David and Amanda possess.
Photos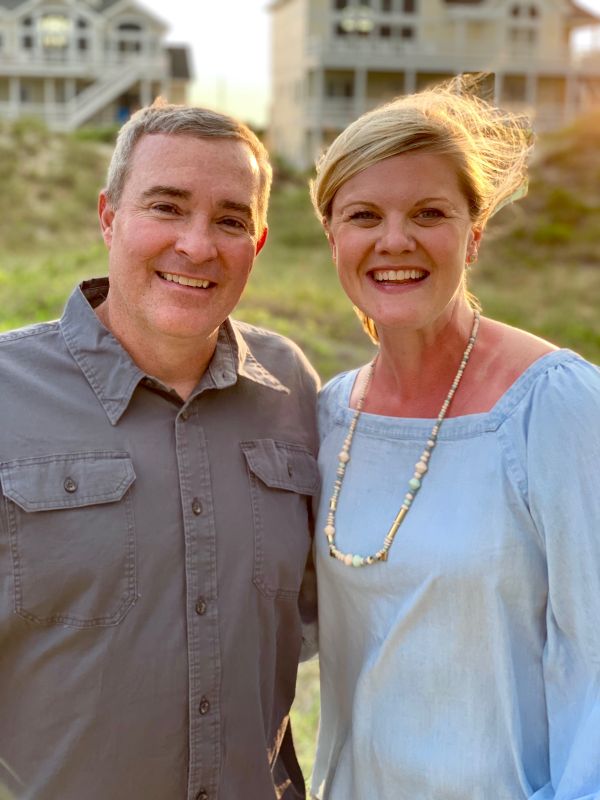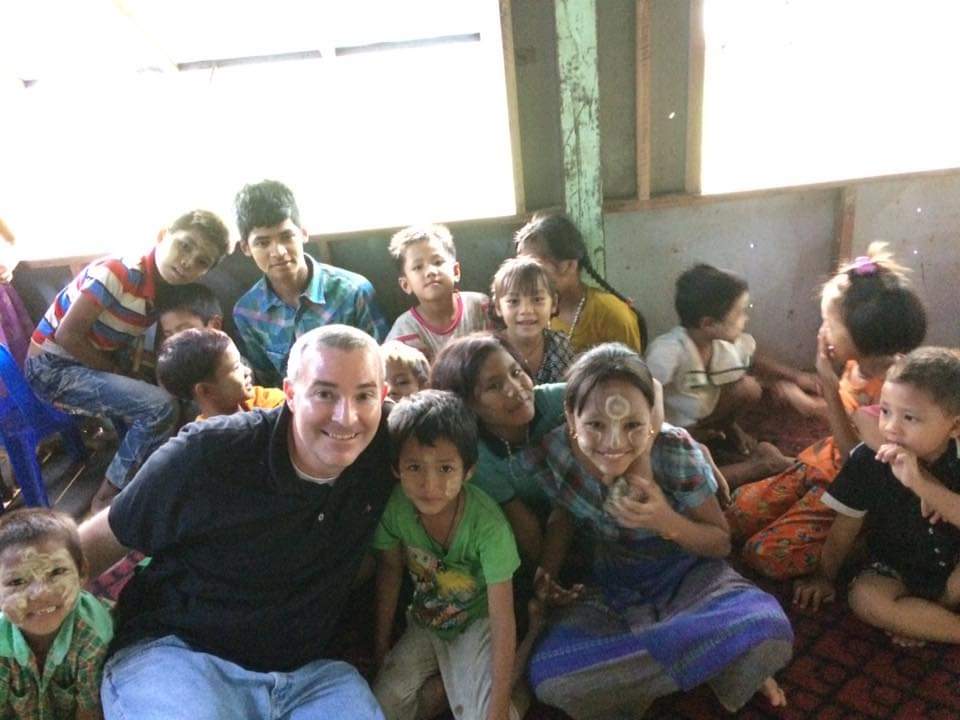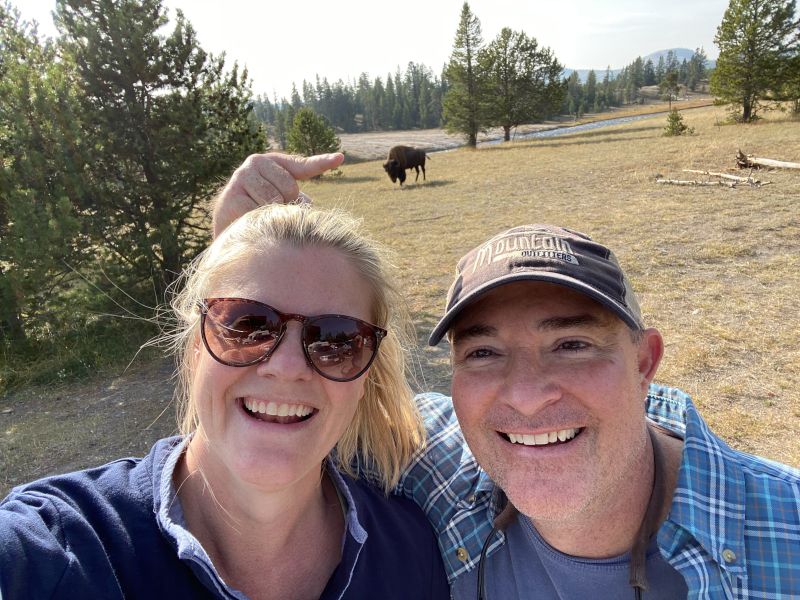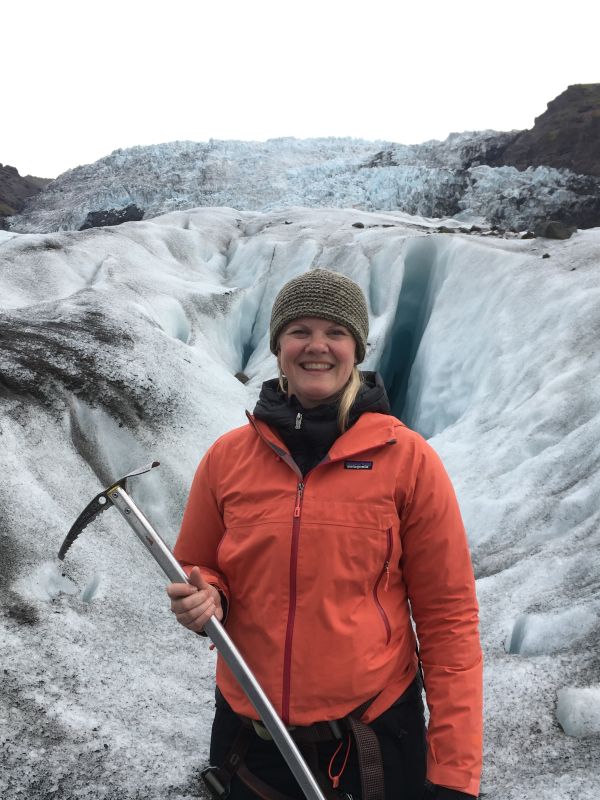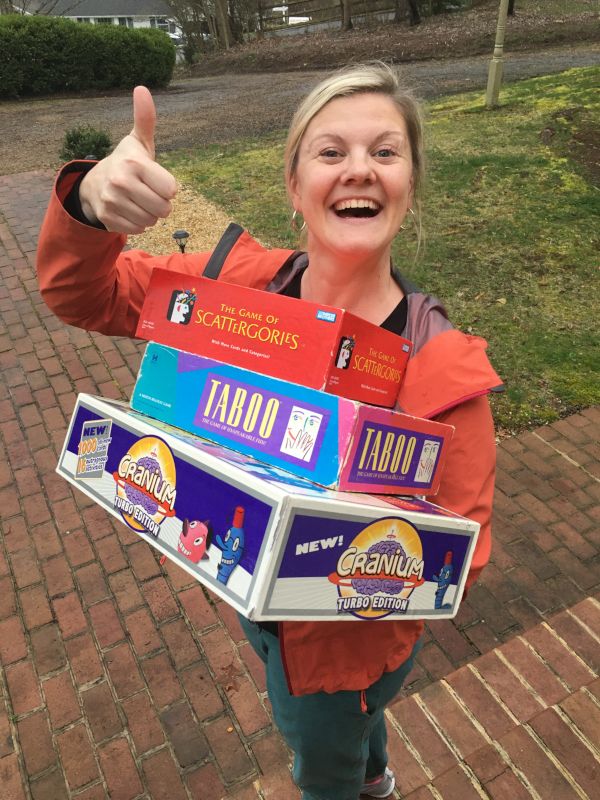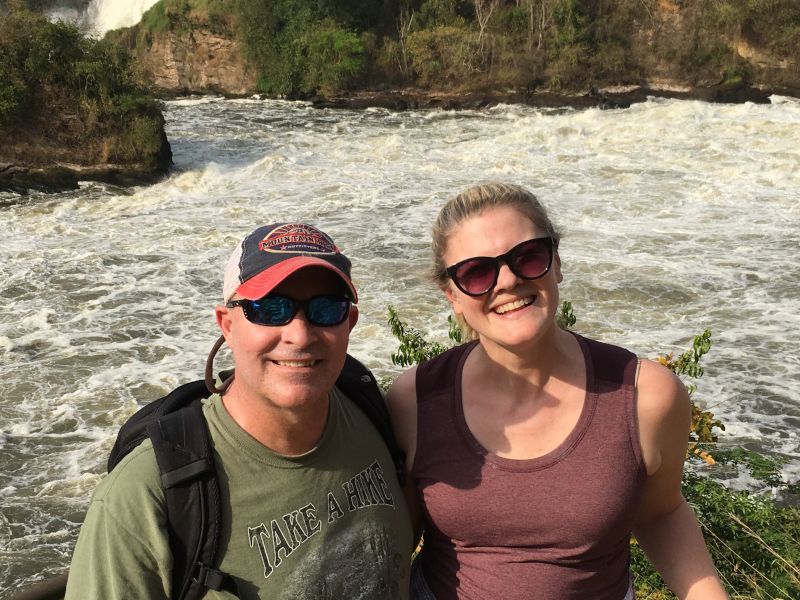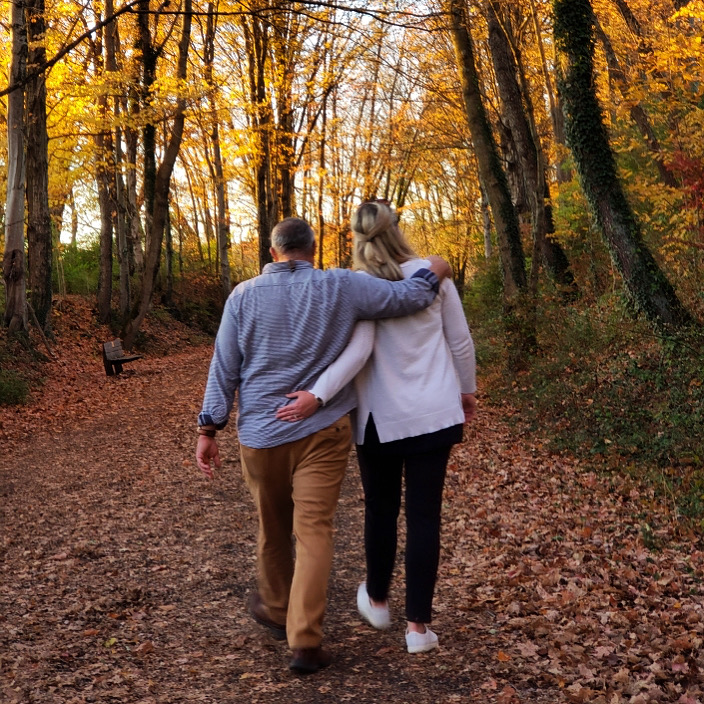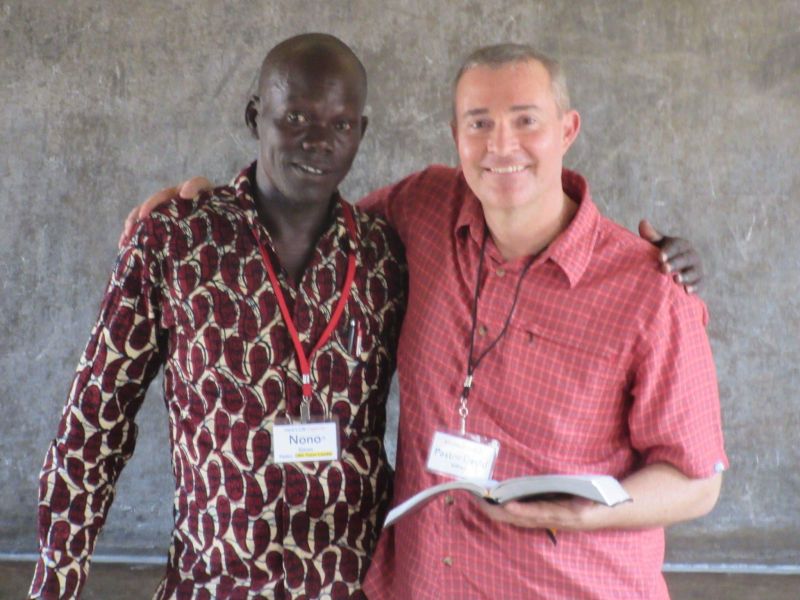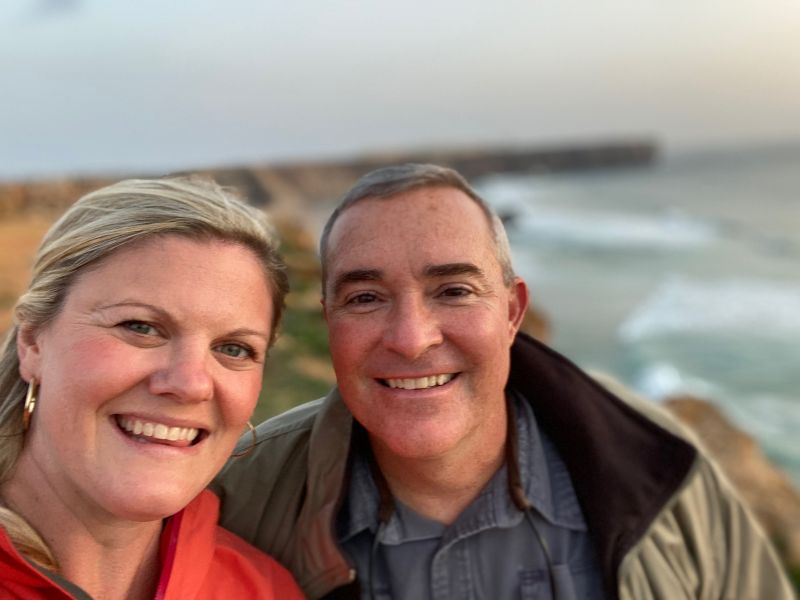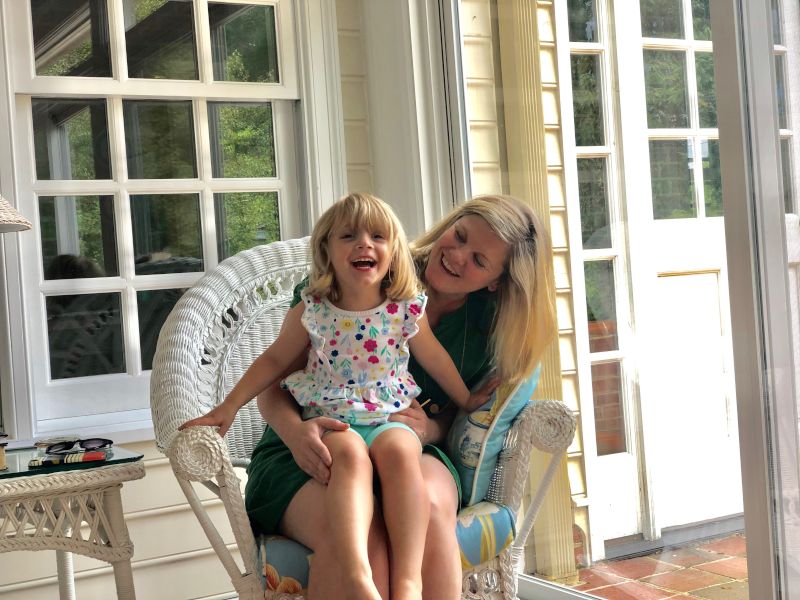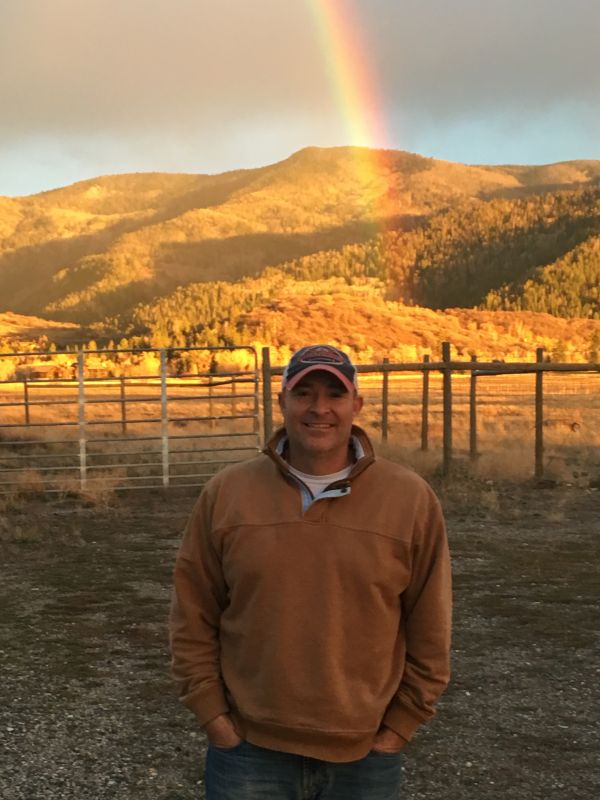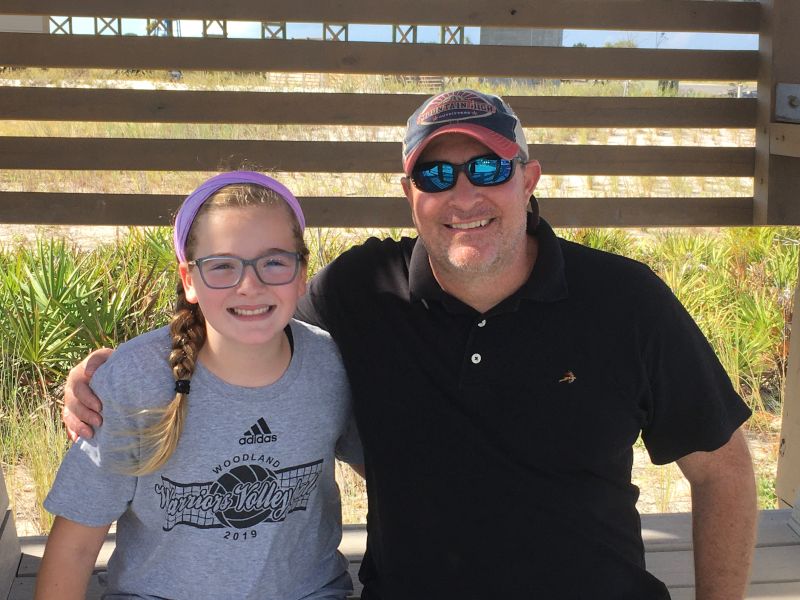 ×
1 / 12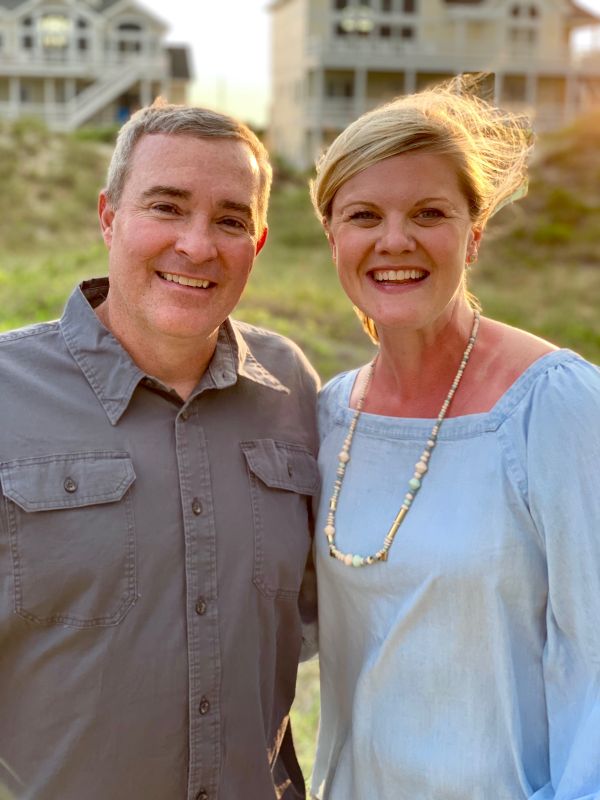 2 / 12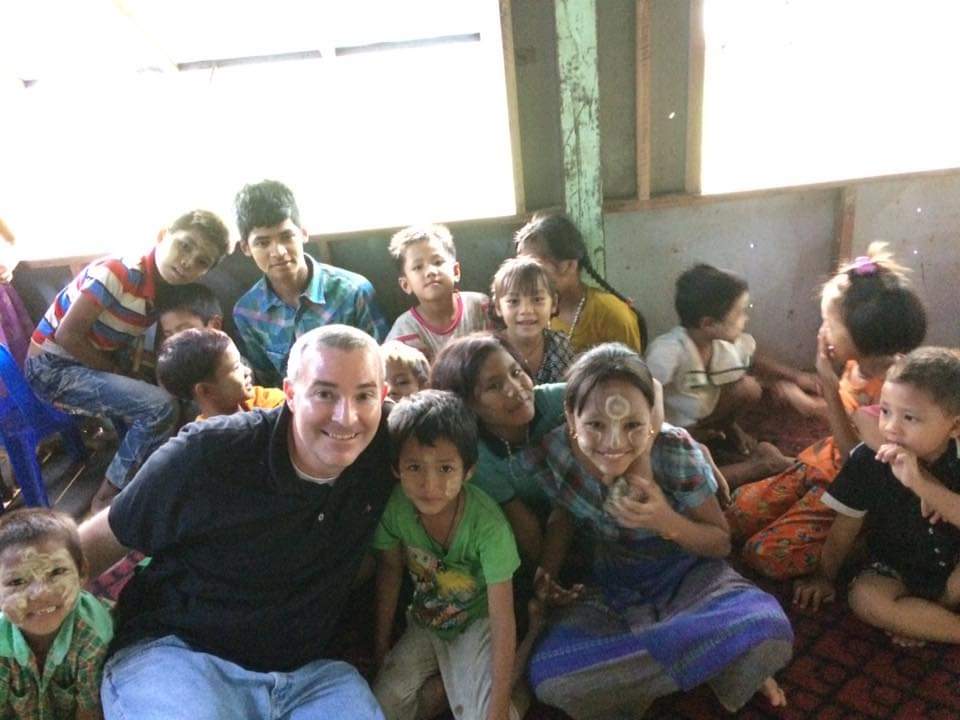 3 / 12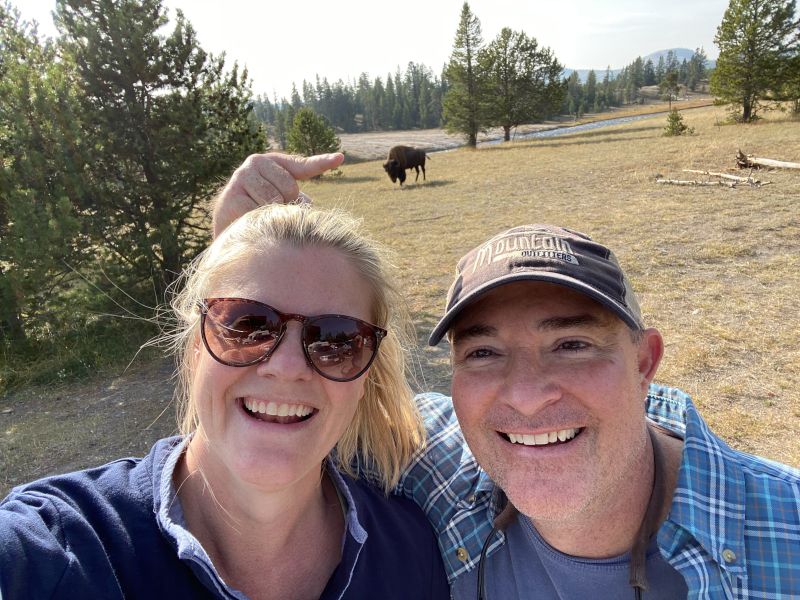 4 / 12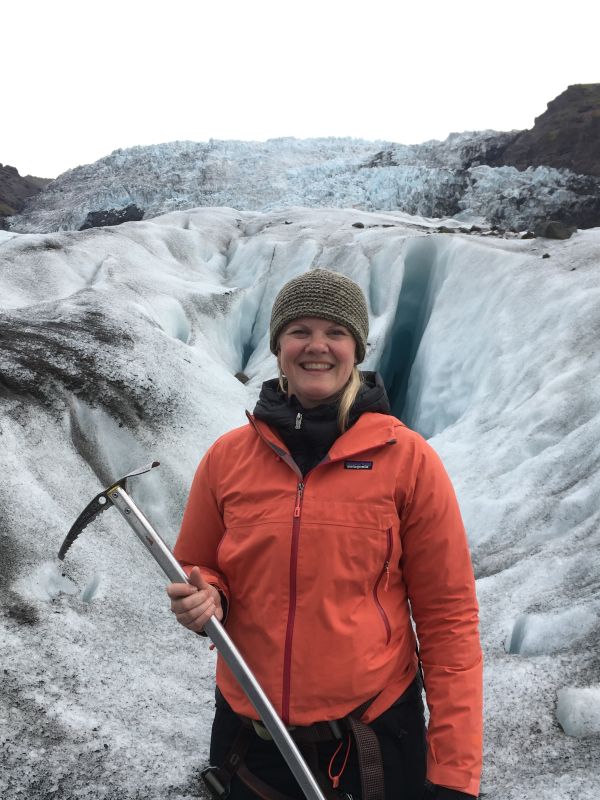 5 / 12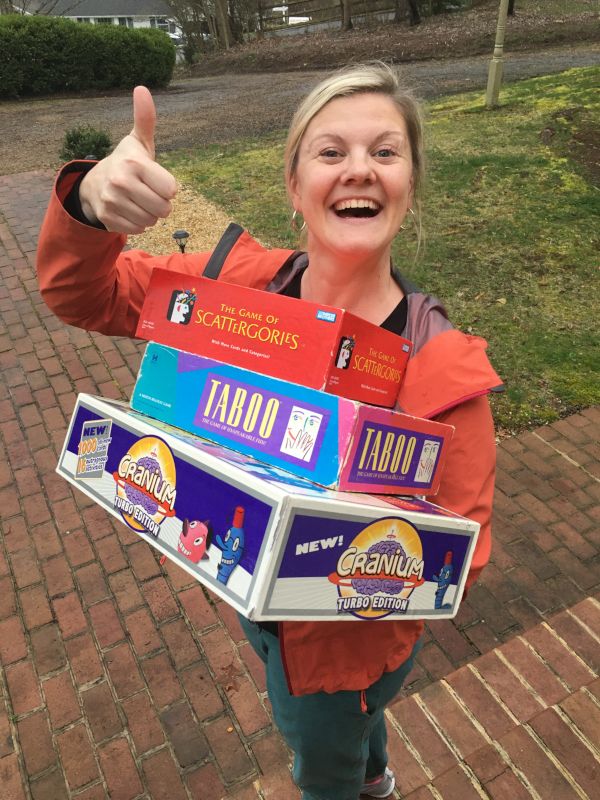 6 / 12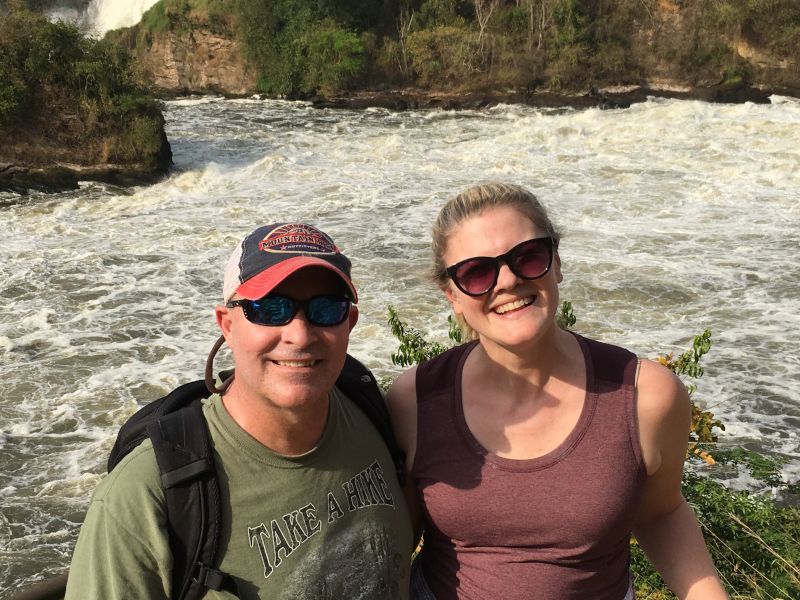 7 / 12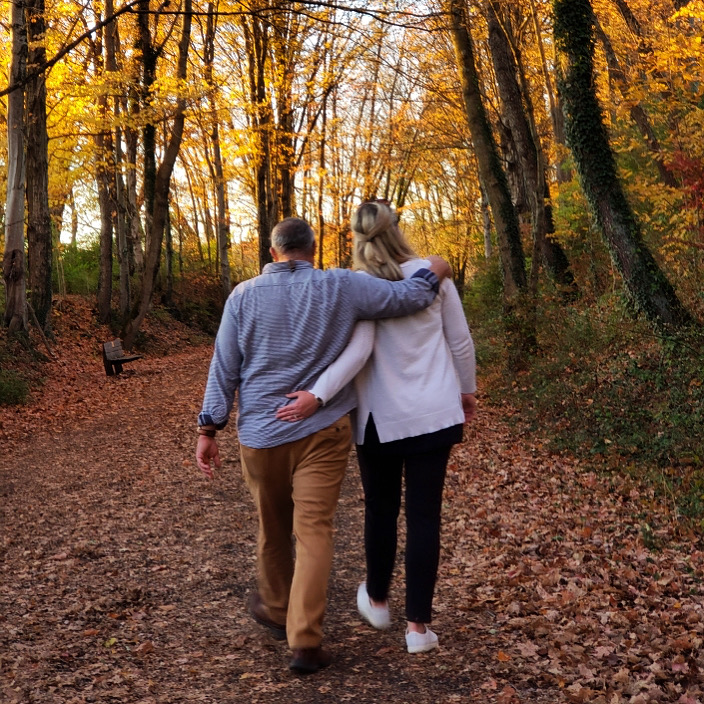 8 / 12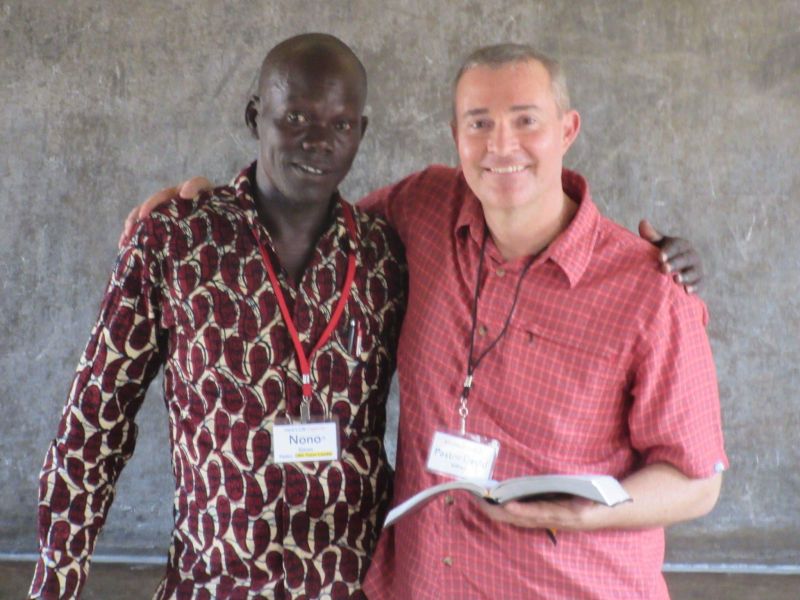 9 / 12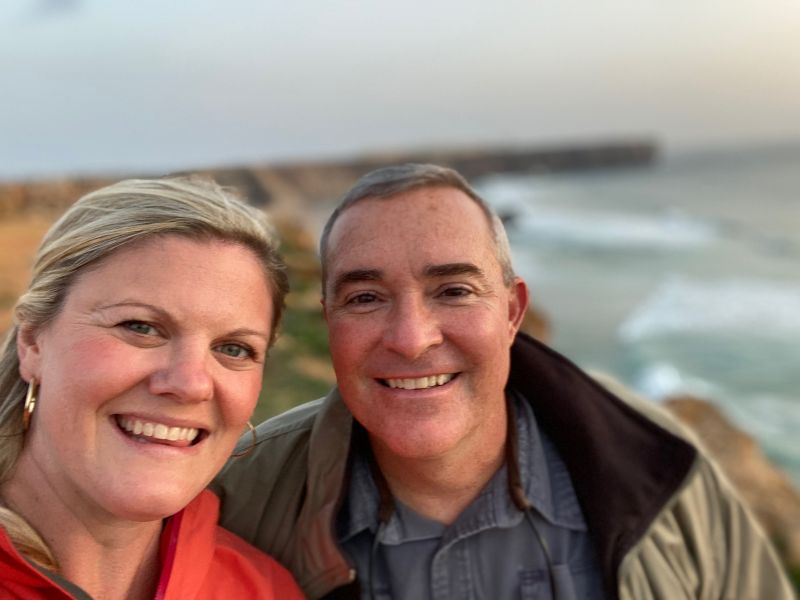 10 / 12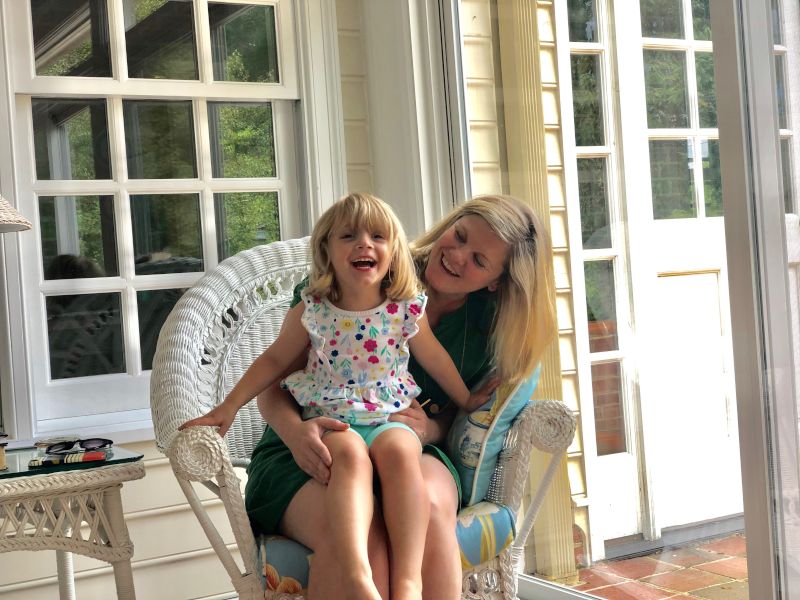 11 / 12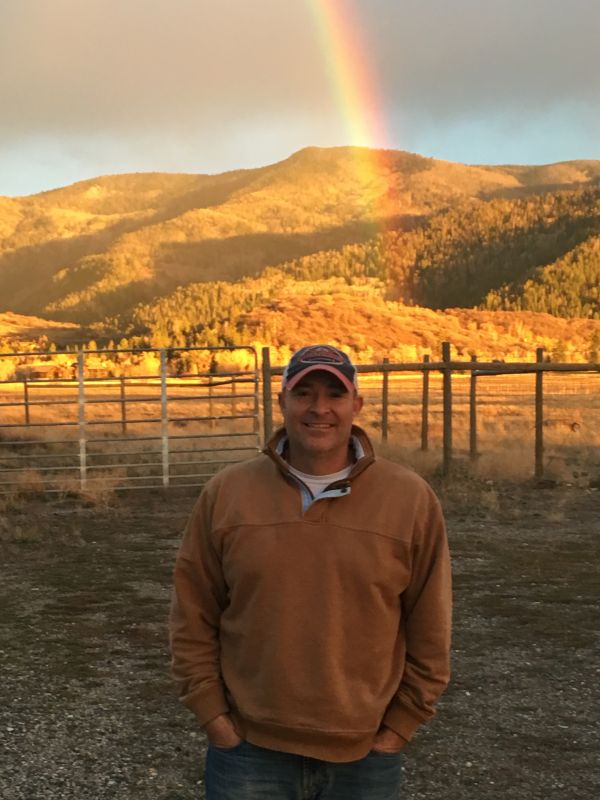 12 / 12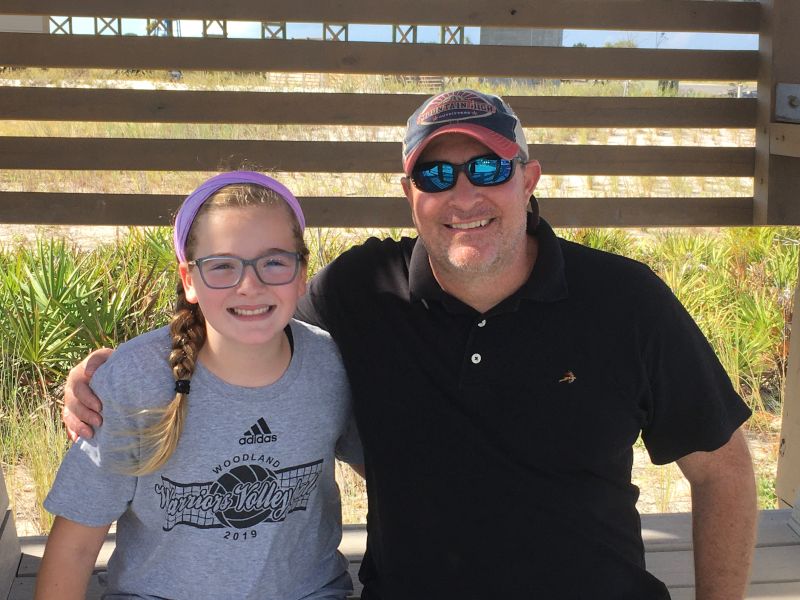 ❮
❯
Our House and Neighborhood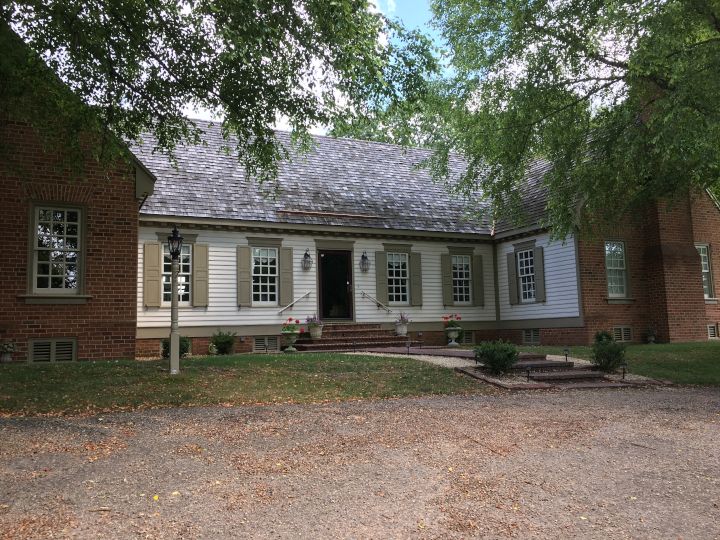 David used to live overseas in Asia and Amanda lived in Ohio, Kentucky and Richmond, Virginia before we settled where we are now. We live in the mountains in Virginia and absolutely love it! Our house was Amanda's grandparents' home and we got married in the backyard. It is a brick house with lots of windows. There are three bedrooms, a living room, dining room and kitchen. Our favorite room is the screened-in porch. The view from our porch is awesome and you can watch the sunset or storms come in and out from that spot.
Amanda's parents live nearby. They have a four wheeler and many acres of woods to explore, which would be great for a child as they grew up.
We also live close to a state park that has a lake, hiking trails and boat rentals. The town population is in the 5-7,000 range. Amanda works at a recreation center four minutes from our home. She has coworkers who have younger kids. We also work at a church that has a mighty army of children who attend. There's a campground behind the church where our camper is parked and where our summer camps take place with an awesome playground and swimming pool. That will be a fun place for a child to spend hours playing and exploring.
Our Extended Families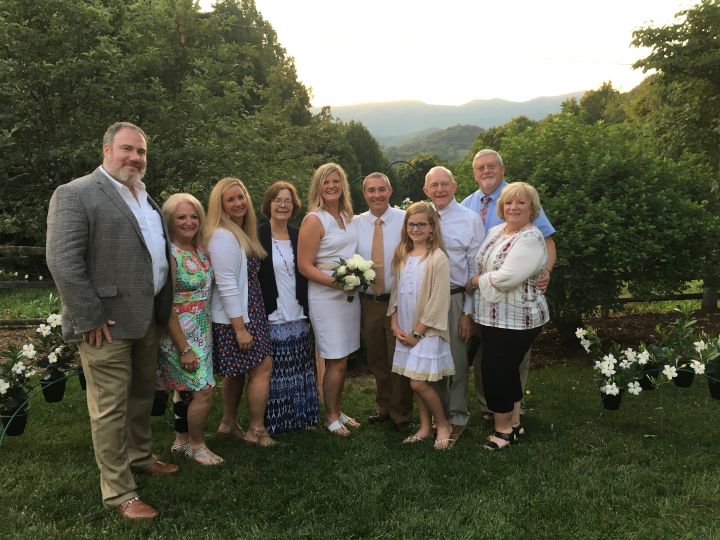 David has one sister, brother-in-law, niece, and dog (named Major), that live in Nashville, Tennessee. His parents live in the same town as we do. Amanda has three siblings and their spouses, 10 nieces and nephews that live in Atlanta, Georgia; Richmond, Virginia and one sister that lives in our hometown. Her parents live here, too.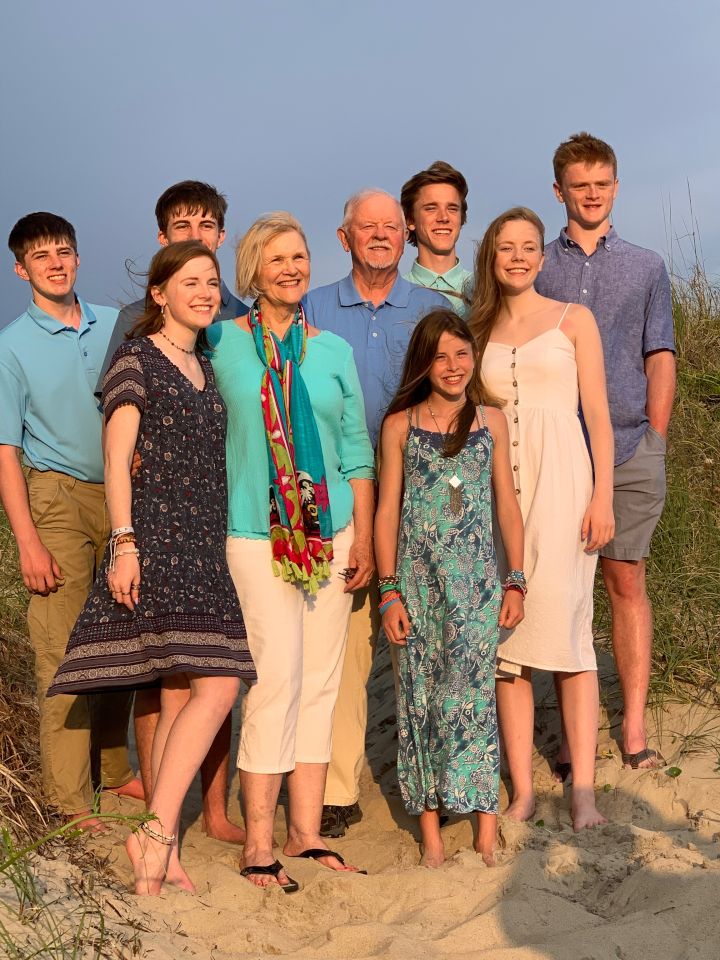 We love our families so much, and both sides are excited to add new members to the clans! David's family is loving and welcoming, and his mother has the sweetest laugh. Amanda's family is typically louder, loves to tell stories and will frequently tease each other. They love adventures and there are always activities going on. Both of our families love to laugh and play games. This year at Christmas, for instance, we played ping pong, Toss the Burrito, ate Christmas cookies and went to look at Christmas lights during the holidays in Nashville. Then, we went to Amanda's side of the family, where we played four square, ping pong round robin and Blockbuster with all the nieces and nephews and some friends that like to come celebrate with the family.
From Us to You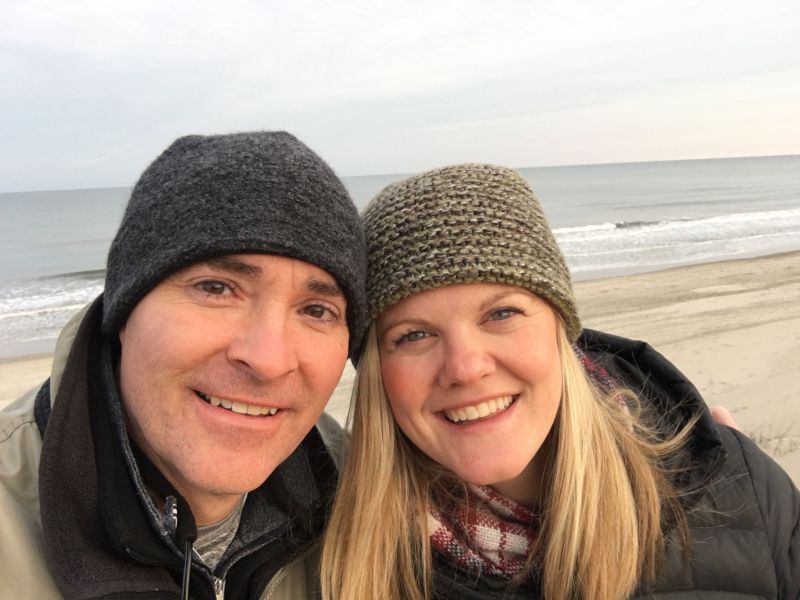 We want to first say thank you. Amanda remembers being pregnant and considering adoption in her early 20s. You are so full of questions in your mind and your heart as you wrestle with what is best to do. It is a hard, new, and strange place to be. Amanda ended up placing the child for adoption, and as hard as it was, it was the right choice at that time. Please know that we appreciate your decision to consider adoption. We are grateful for your choice. Also know our hearts are open and ready to be parents. We promise to love this child deeply and are committed to helping them discover who they are meant to be. We will work our hardest to foster a place where they can explore, grow and have FUN!
Before we met in 2017, both of us had considered adoption independently. Amanda was attending an adoption agency meeting when David contacted her. Our relationship evolved and adoption was placed on the backburner but never completely out of mind. We feel like we are now walking into something we are meant to do.
We are so ready to welcome a child into our lives! Our backyard is a flat, grassy spot (where we got married in 2018!) and there are woods behind the house where this child can play and use their imagination. Our house is five minutes from a great state park. Our families live close by and are eager to love this child. We have a long driveway where they can ride bikes free from traffic. Already we are coming up with fun activities for this child. We also have great friends from church, work and life that will love on this child, and we have several friends who have adopted children where we can get advice.
David works as a pastor and president of a non-profit. Amanda is a physical therapist. Our jobs allow us both some freedom. They are also jobs where we get to walk alongside people, and it is such a blessing. We also are blessed with a good network of coworkers and congregants that have children.
Please know that we will send letters and will communicate if/as desired. We are open to email, phone calls, FaceTime and visits. We want to hear your hopes and know your wishes may change with time. We want this child to know how much they are loved by us and by the birth mother (or parents) and will weave their adoption story throughout our conversations. In Amanda's case, adoption communication involved in-person visits the first two years and then phone calls, letters, emails after that time. Something similar might work but we are definitely open to your desires.
We want to say how much we respect your decision. Adoption is not easy - it is joy and grief that run together. It is different being on this side of adoption compared to a birth mother. We are excited, but we realize the sacrifice that is being made. Thank you for looking at our profile and for considering us. Blessings to you!
David & Amanda
Favorites
Actor
Mel Gibson
Steve Carrell
Actress
Meg Ryan
Jennifer Lawrence
Animal
A dog is my spirit animal
Giraffe (those eyelashes!)
Author
John Eldredge
C.S. Lewis
Book
Wild at Heart
To Kill a Mockingbird
Cartoon
Bugs Bunny
Alvin and the Chipmunks
Childhood Memory
Playing baseball
Making ziplines with my siblings
Childhood Toy
Toy train
Chutes and Ladders board game
Children's Book
Green Eggs and Ham
Green Eggs and Ham
City
Washington, DC
Seattle, WA
Classic Movie
Braveheart
You've Got Mail
Dessert
Texas sheet cake
Apple pie
Disney Movie
Lion King
Little Mermaid
Dream Car
Porsche convertible or Bulldozer
Winnebago
Dream Job
Traveling restaurant surveyor
Camp counselor, although I love being a physical therapist
Dream Vacation
Colorado
New Zealand
Family Activity
Road trip
Road trips
Flower / Plant
Poinsettias or Christmas trees (love some Christmas!)
Tulip
Food
Mexican food
Crab legs
Form of Exercise
Hiking
Hiking
Holiday
Christmas!
Christmas
Holiday Song
O' Holy Night
O' Holy Night
Holiday Tradition
Putting up Christmas decorations
Watching a Christmas movie in Christmas pjs and eating appetizer foods
Ice Cream
Mint chocolate chip
Mint Chocolate Chip
Junk Food
Little Debbie cakes
Cheez-Its (I can eat wayyy too many of these)
Leisure Activity
Road trips
Fixing up our camper
Magazine
Travel magazines
People
Memory with a Child
My niece running full speed and jumping into my arms
Making a slip and slide with my nieces and nephews
Memory with Spouse
Hiking in Colorado (...and almost dying because the hike was longer than expected)
Walking in the snow at night on one of our early dates
Movie
The Patriot
National Lampoon's Christmas Vacation
Movie Munchie
Buttered Popcorn
Popcorn and Sour Patch Kids
Movie Quote
Seize the Day from Dead Poet's Society
"It's supposed to be hard. If it wasn't hard, everyone would do it. The hard is what makes it great." A League of Their Own
Musical
Wizard of Oz
Mamma Mia (but I really want to see Hamilton!!)
Musical Group
Hillsong
Bethel Music
Nursery Rhyme
Jack and the Beanstalk
Mary Had a Little Lamb
Olympic Event
Ski jumping
Gymnastics
Personal Hero
My dad
My sister (she's such an encourager)
Play
The Greatest Christmas Pageant Ever
Wizard of Oz
Poet
Robert Frost
Walt Whitman
Quality about my Spouse
Her smile and joyful demeanor
He laughs with his whole body, and I respect the heck out of him
Quote
"Aslan," said Lucy. "You're bigger." "That is because you are older, little one," answered he. "Not because you are?" "I am not, but every year you grow, you will find me bigger."
"There are far, far better things ahead than any we leave behind." C.S. Lewis
Restaurant
Any Mexican restaurant
Japanese food
Sandwich
BLT
Chicken, bacon, ranch
Scripture
"The joy of the Lord is your strength."
"In Your presence is fullness of joy."
Shopping Store
Cabela's
I love the grocery store!
Song
Blue Clear Sky by George Strait
Sport to Play
Golf
Ping Pong
Sport to Watch
Football
Tennis
Sports Star
Dale Murphy
Maria Sharapova
Sports Team
Atlanta Braves
The Washington Football Team
Subject in School
History
Biology
Thing to Cook
Steak, mashed potatoes, asparagus
Chicken Marsala
Time of Day
Evening
Morning
Tradition
Christmas celebrations with decorations, presents and good food
Road trip Saturdays
TV Show Character
Jack Bauer
Michael Scott
Type of Music
Christian and 80s
Worship
Vacation Spot
Rocky Mountains
Alaska
Video Game
Baseball video game I had as a kid
Super Mario Brothers