1-800-ADOPTION
Thank you for viewing our profile
If you would like to learn more about us, please call 1-800-ADOPTION (2367846), fill out the form at the bottom of our on-line profile page, or email us at bp_information@americanadoptions.com.
To revisit our on-line profile page and view our profile video at American Adoptions, simply use your mobile phone to scan the QR code on the right. We are looking forward to hearing from you!
Tim & Ashlin
Thank you for taking the time to get to know us. We are excited to be growing our family through adoption. We are looking forward to modeling our values such as honesty, respect, kindness, hard work, and love to a child. If chosen to be your child's parents, we promise to cherish and love them with all our hearts. We hope that you feel supported and loved. Please know that we are praying for you.
About Us
Job
Program Manager
Merchandising Service Associate
Education
Master's Degree in Project Management
Bachelor's Degree in Early Childhood Education
Relationship
Legally Married
Our Leisure Time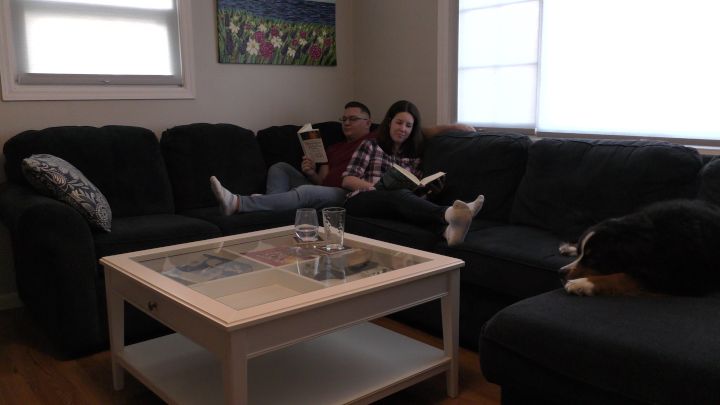 We enjoy walking the dog around our neighborhood or at one of the parks close to our home. We love hiking the trails at local metro parks and going on camping trips and we can't wait to take this child with us on these adventures. There are lots of bike trails in our area and they connect to our neighborhood. We're excited to take this child with us on a bike trip to a local ice cream shop. We like cuddling on the couch for movie nights and going to the drive in. We attend church activities such as a game night and a family dinner once a month. They have a lot of activities for children at our church. We like to go to our local recreation center to work out together. We cook breakfast together every Saturday morning.
Some of Tim's hobbies include cooking, reading, working out, playing games, and singing. Some of Ashlin's hobbies are reading, walking, and puzzling. We volunteer once a month at a homeless shelter helping prepare food. We also volunteer at church events such as children's plays, festivals, and youth group activities. We're looking forward to taking this child with us to all the fun events held in our area such as the Italian festival (held in our own neighborhood), Strawberry festival, 5K races, Christmas parades, and Fourth of July Fireworks. There are also several local sports teams and concert venues that we can't wait to take this child to.
Our Dreams for this Child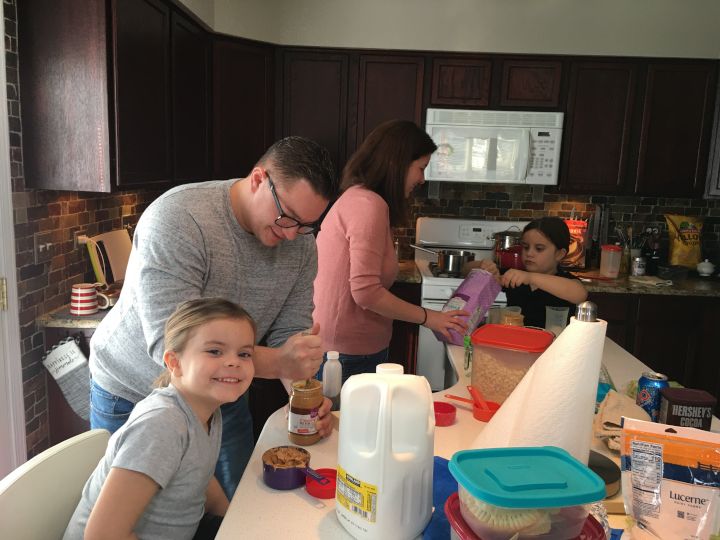 Our dream is to raise this child in a healthy, happy, Christian, loving home. We want our child to feel loved and supported. Our goals are to adopt at least two children and move into a larger home in the same community. We dream of raising a wonderful family and teaching our children good values and lessons that will stay with them as they grow. We can't wait to be parents. We are looking forward to reading to them and tucking them in at night, taking them to the park, building forts in the living room, teaching them to cook, and so much more. We want to take them on all sorts of fun adventures, including frequent family vacations and camping trips. We hope to travel on at least one "big" vacation a year and have several smaller excursions throughout each year. We are both very excited to take our children to Disney World someday.
We want to give this child every opportunity possible. We plan on emphasizing the importance of education and helping them to be successful with their schoolwork. As the child gets older, we will help them to identify their goals and make plans to reach those goals. We hope to someday attend their college graduation. Overall, we want them to have a wonderful life and become responsible, caring, awesome adults (who visit their parents often)!
Discussing Adoption
From the beginning, we will tell the child about their adoption. We plan to put together a scrapbook for the child to look through that tells the story of how they came to join our family. The scrapbook will include pictures of the adoption experience, descriptions of the event, and mementos such as their baby cap and footprint. We would love to include pictures and additional information about their birth mom/family so that the child will know them better. We want to help the child to understand the sacrifice that was made for them and how much their birth mother loves them. We will also read adoption themed children's books to them such as Tell Me Again About the Night I Was Born.
We also want the child to know just how much it means to us that we were given this wonderful gift of being chosen to adopt them. How eagerly we waited to meet them and how thrilled we are to have them join our family. We want them to know that we dreamed about them for years before finally meeting them and that they are our dreams come true.
Photos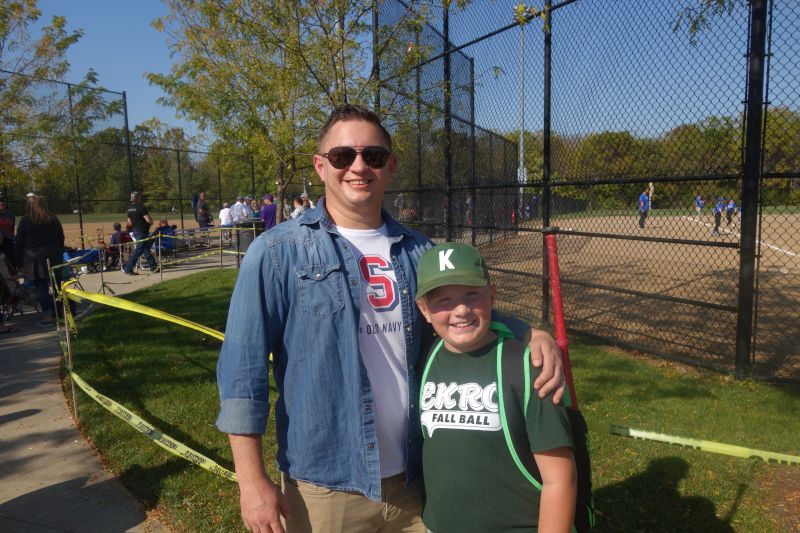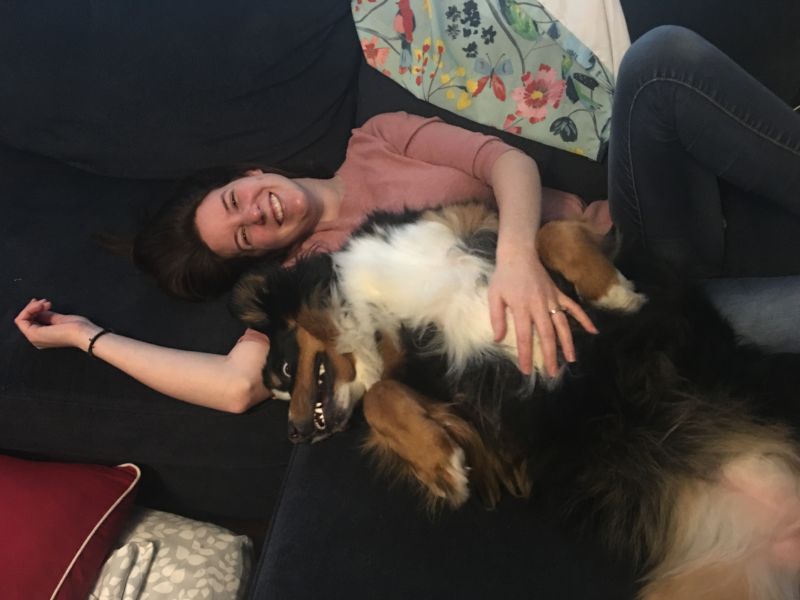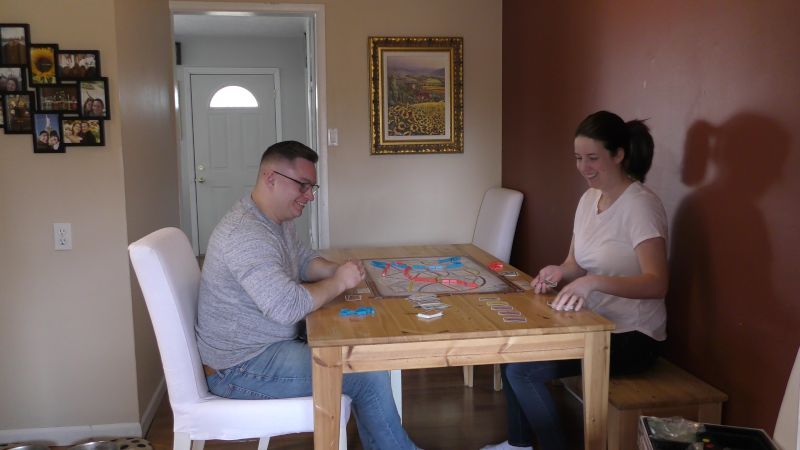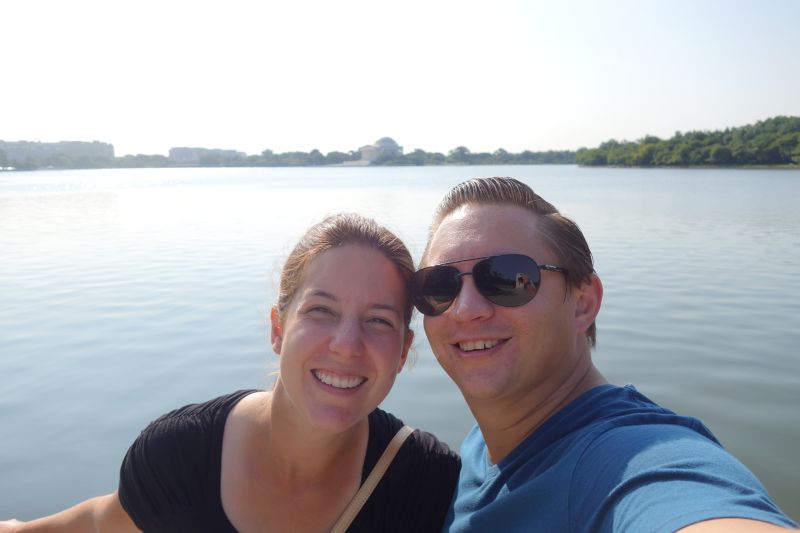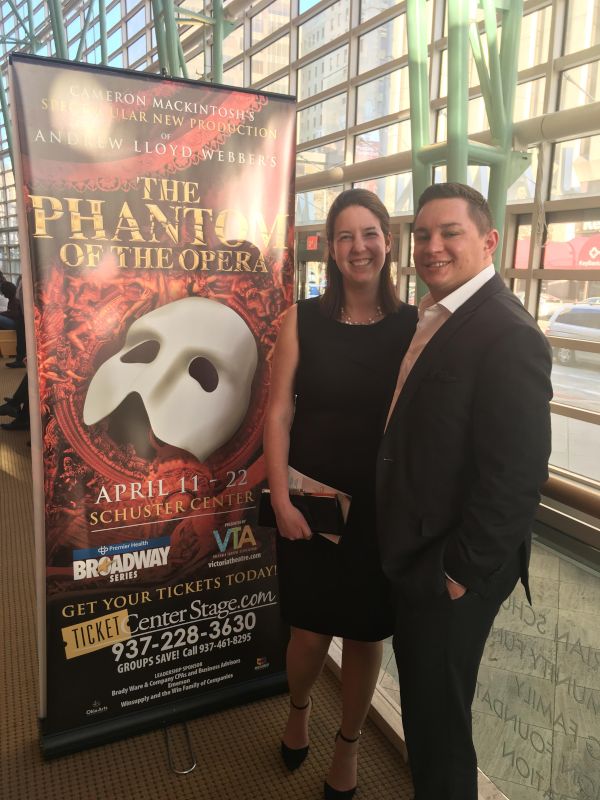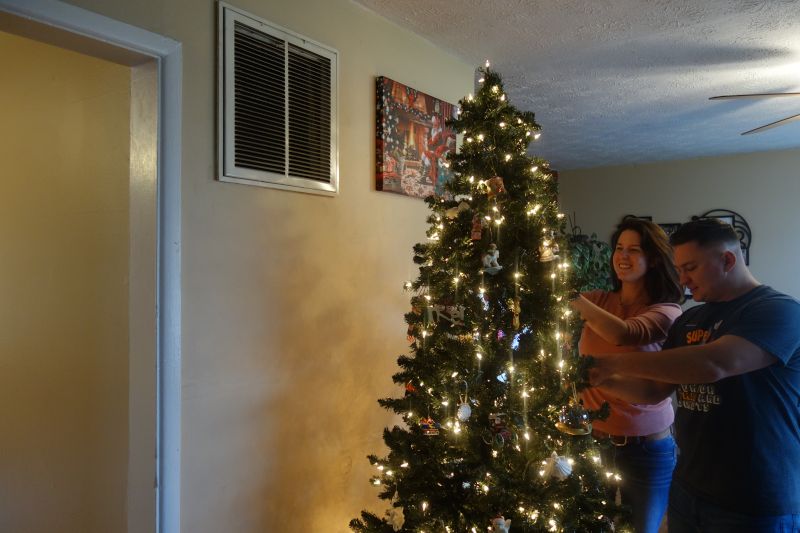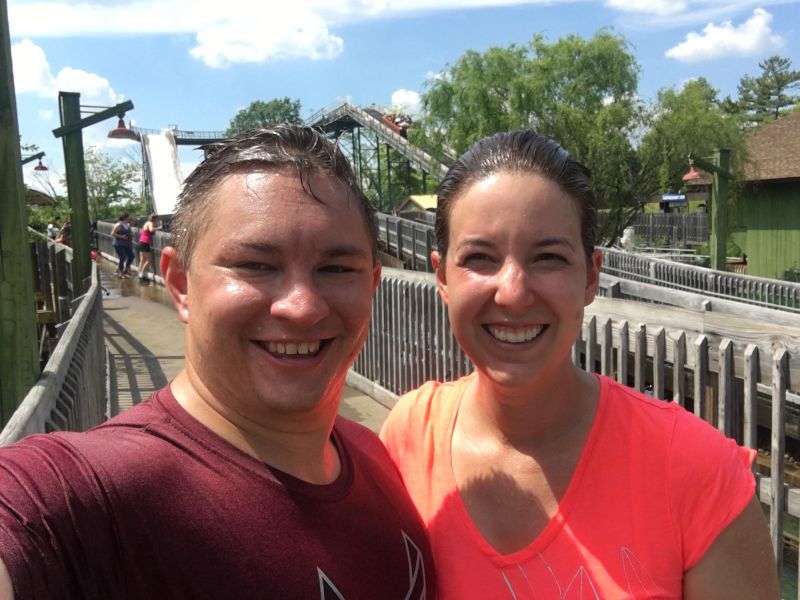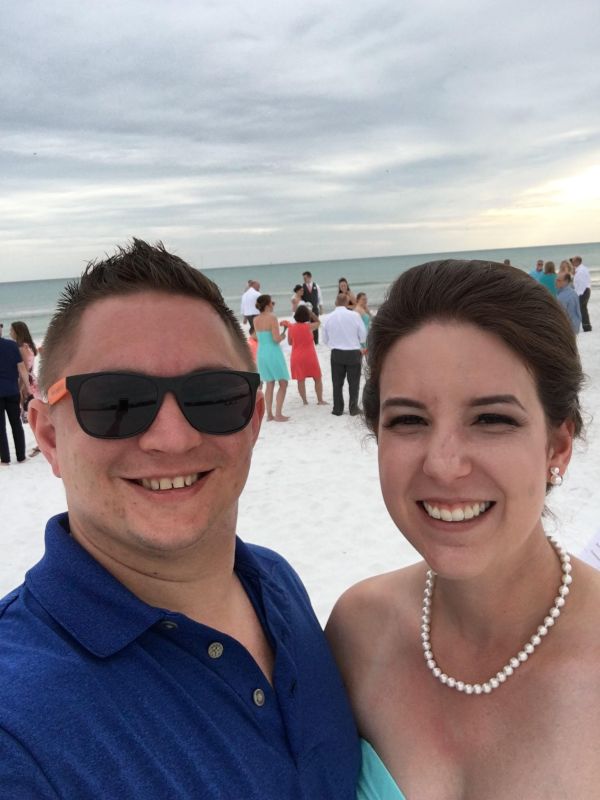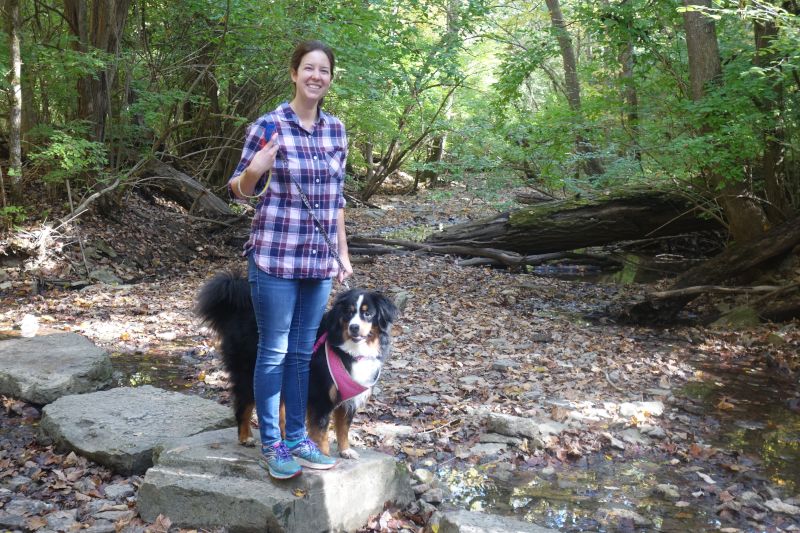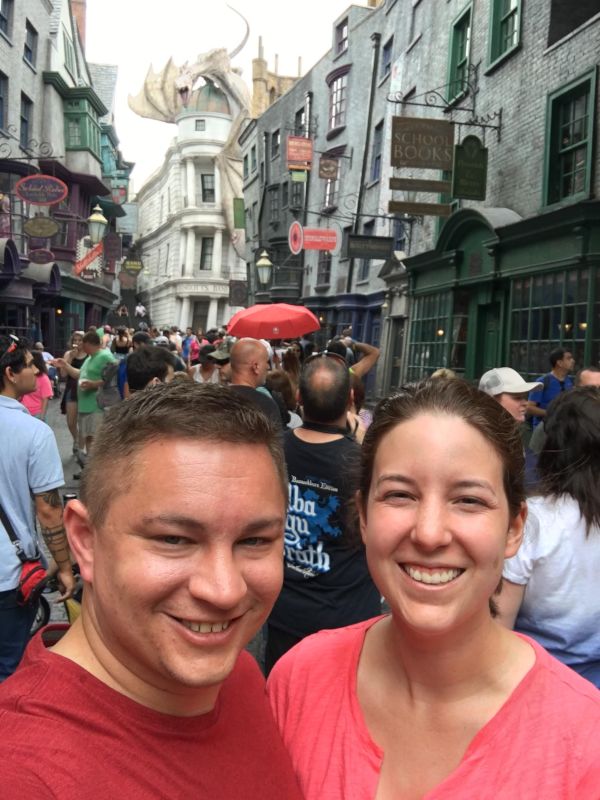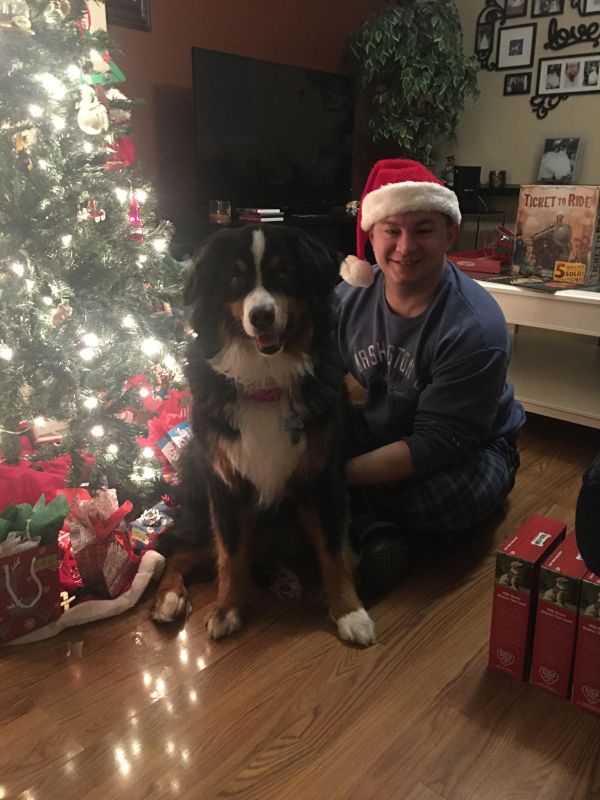 ×
1 / 12
2 / 12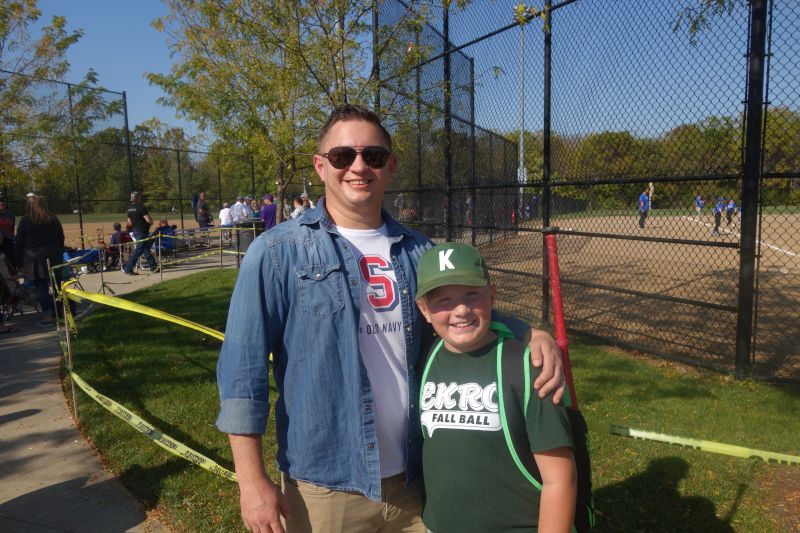 3 / 12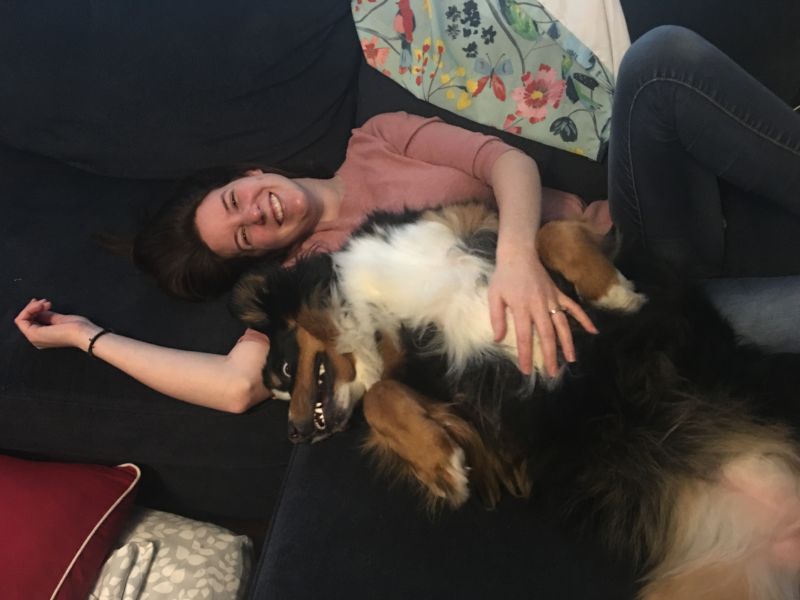 4 / 12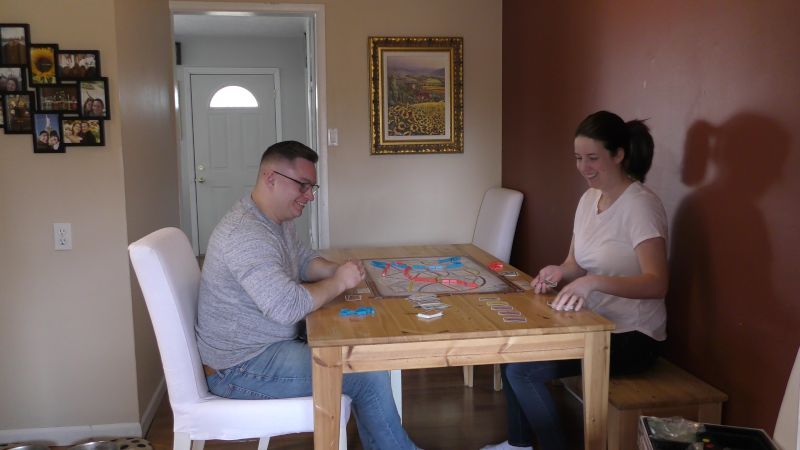 5 / 12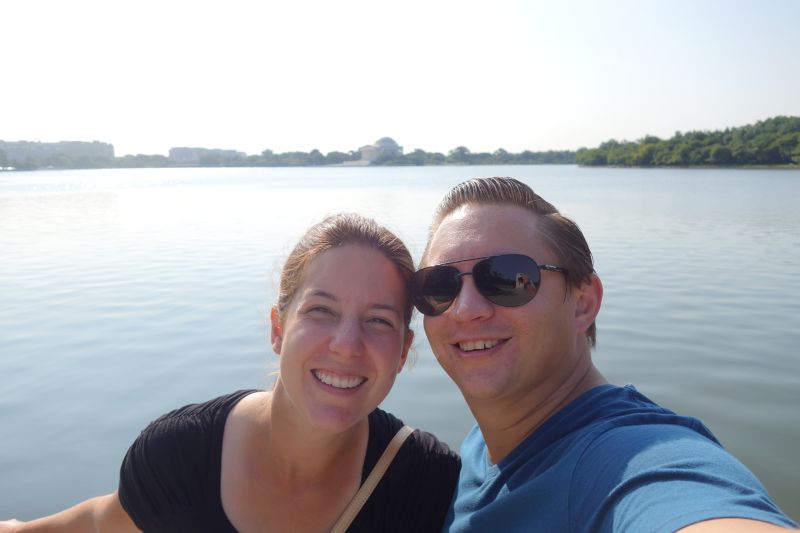 6 / 12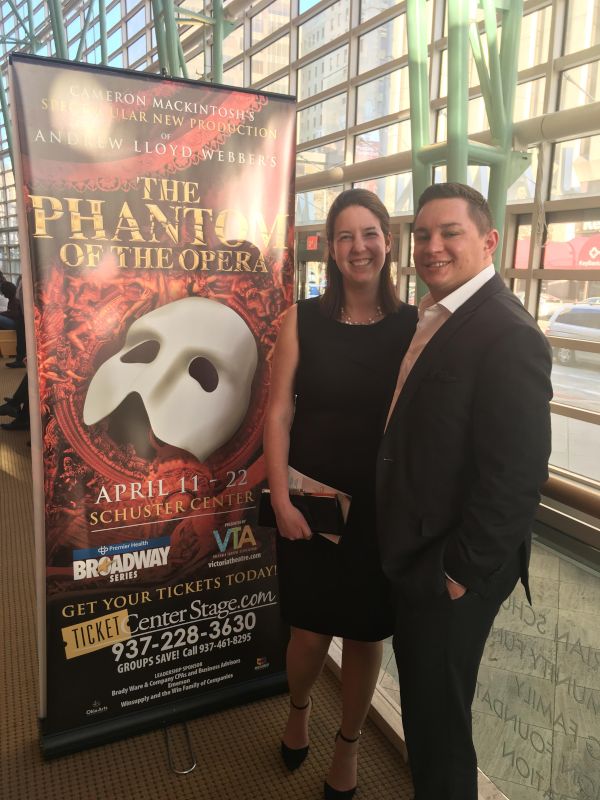 7 / 12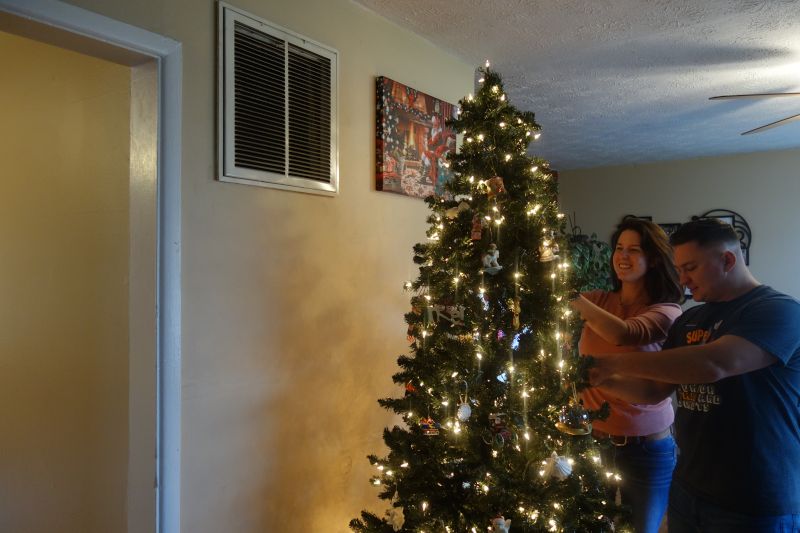 8 / 12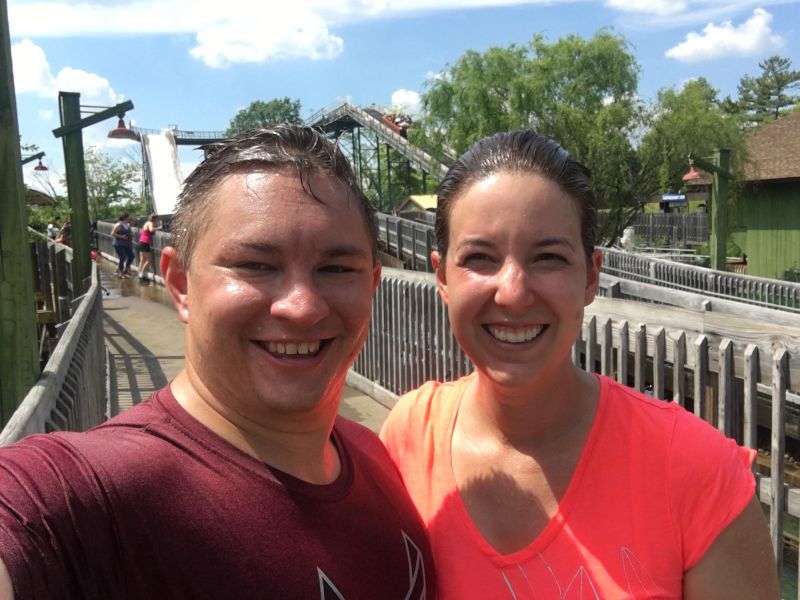 9 / 12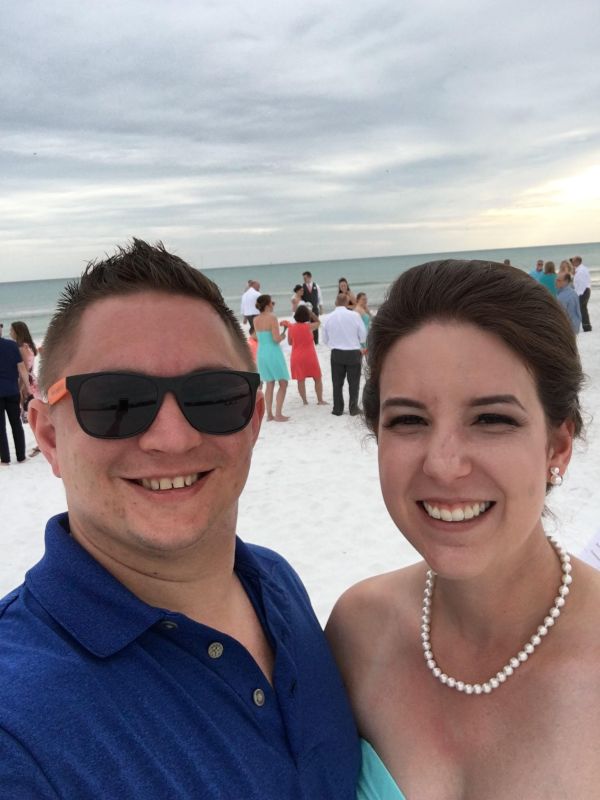 10 / 12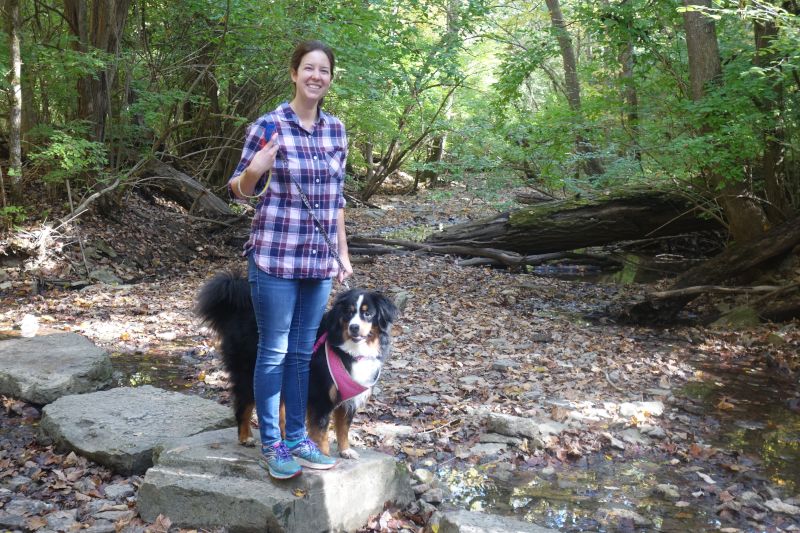 11 / 12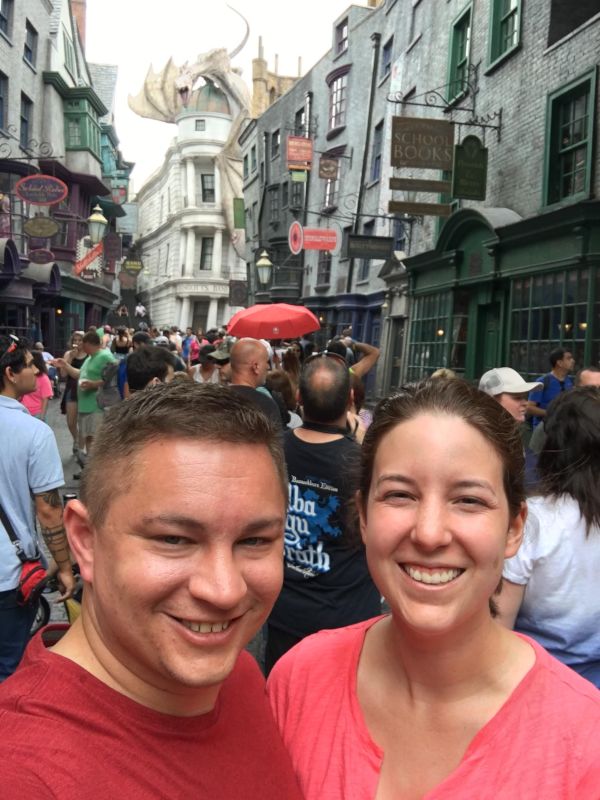 12 / 12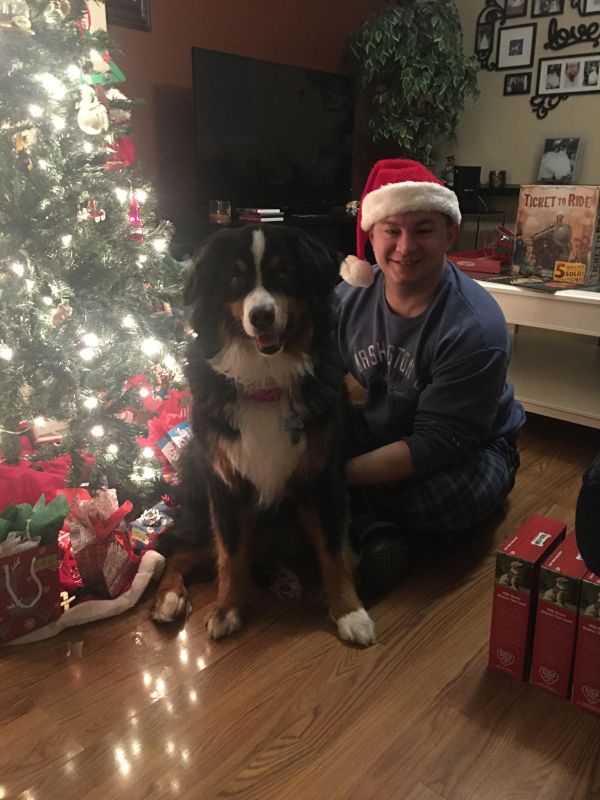 ❮
❯
Our Extended Families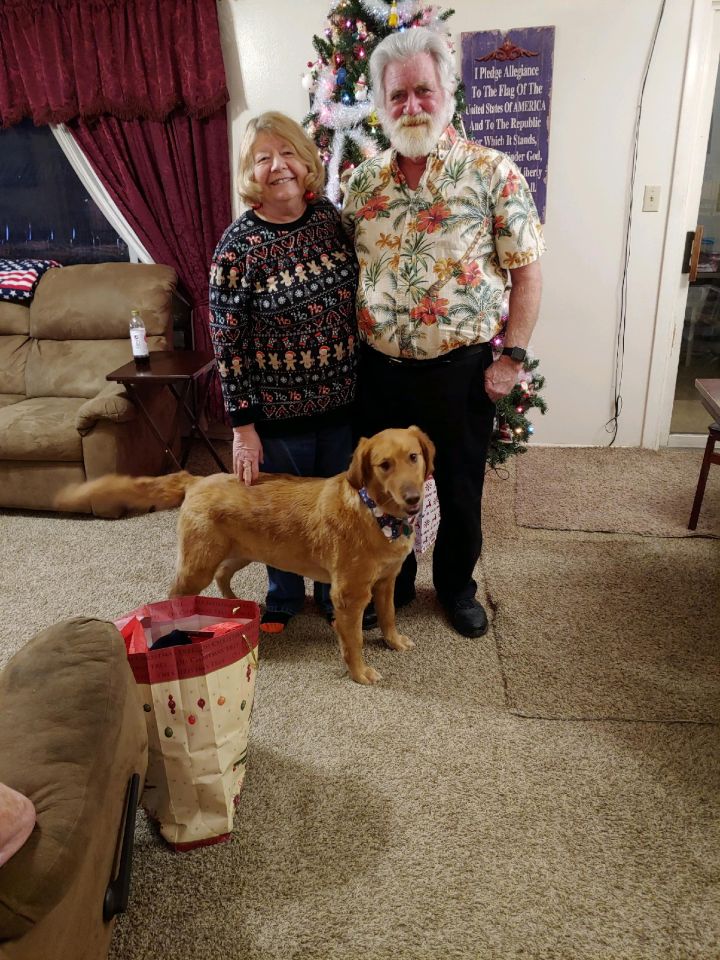 Family means so much to us. Our parents and siblings live close by and they are excited to welcome a new addition to the family. The grandparents cannot wait to spoil their newest grandchild. We spend a lot of time with family at birthdays, holiday parties, back yard BBQ's and dinners. We also attend community events together such as the Easter Extravaganza at our church, Fourth of July fireworks, and several local festivals.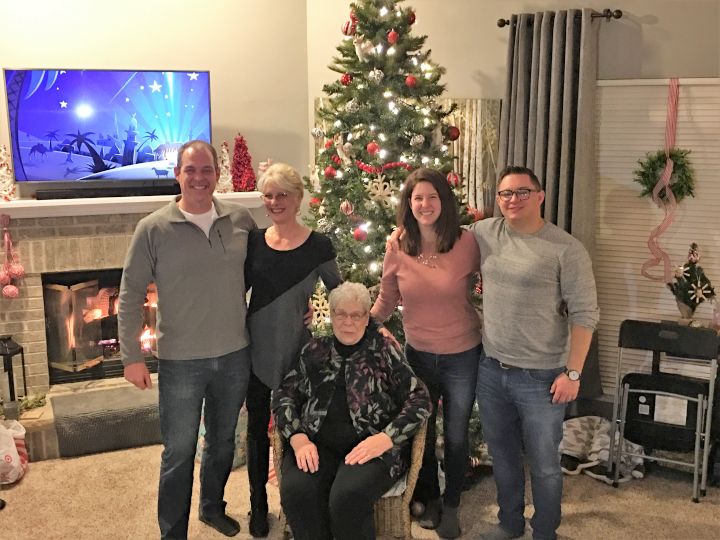 Our community hosts an annual Fourth of July fireworks show at a park close to our home. This is a wonderful event with food trucks, live music, and games. Each year, family and friends meet at our house and walk up to the park together to see the show. Before the show, Tim plays football with our nieces and nephews and Ashlin enjoys catching up with our family and friends.
Every Christmas, Ashlin's family has a huge, multi-day family gathering. This includes many families of Aunts, Uncles, Cousins, Nieces, and Nephews. The families get together to exchange gifts, play games, eat and catch up. We also do a big family event during this time such as ice skating, sledding, crafting and caroling. We celebrate Christmas morning with Tim's family where his Mom plays Santa and the grandchildren help her pass out gifts from under the tree. After a huge brunch, we spend time with Tim's nephews building their newest Lego set or playing their new games with them.
Our House and Neighborhood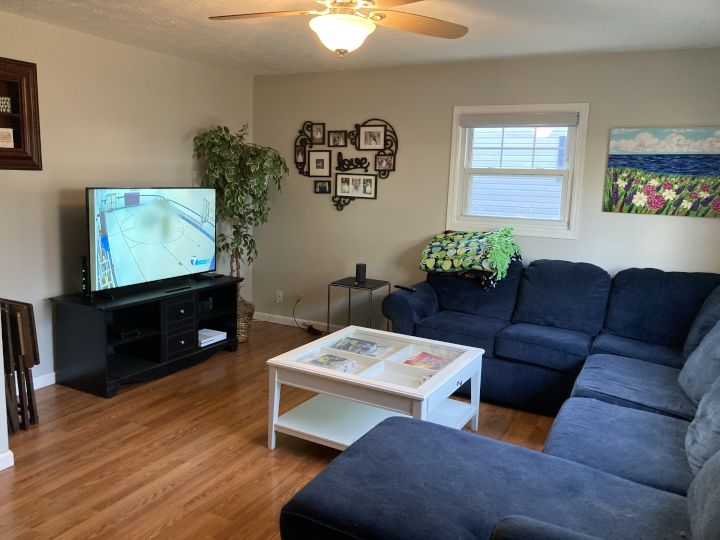 We live in a three-bedroom ranch-style home in the suburbs. The baby's nursery is a nice room with lots of natural light. We have a spacious, fenced in backyard perfect for playing catch and having water balloon fights. We enjoy hosting friends and family for cookouts and bonfires in our backyard. We love cooking together and we have a large dining room table that is great for family dinners and board games. One of our favorite things to do is to build a fort and camp out in the living room. Once the fort is ready, we usually do a movie marathon complete with popcorn.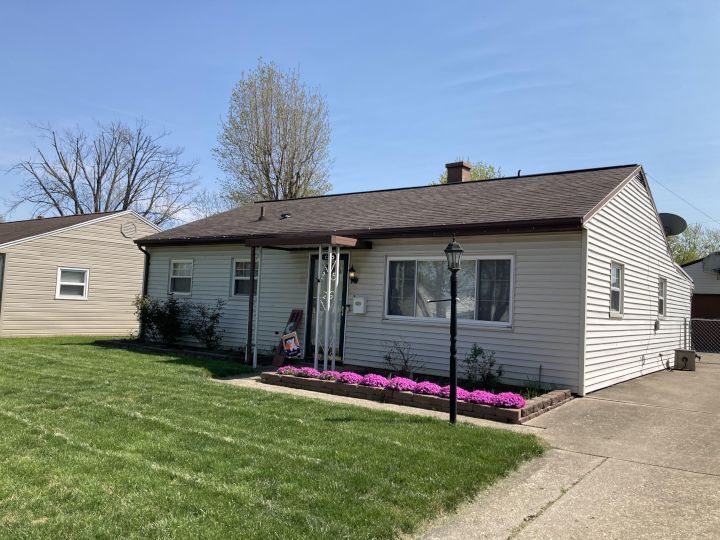 Our community has a lot to offer families. We live in a safe neighborhood that has a lot of young families, several parks close by and a highly rated school system. There is a large outdoor shopping center close to us that has several restaurants and hosts events such as live music and a Christmas tree lighting and parade.
Our area has a variety of metro parks with many hiking trails to gain a good exposure to Mother Nature. In our city, we have a minor-league baseball team downtown. Their games are super fun to attend, and we can't wait to take this child out to the ballgame. Our community also hosts many events and festivals throughout the year that we love to attend.
From Us to You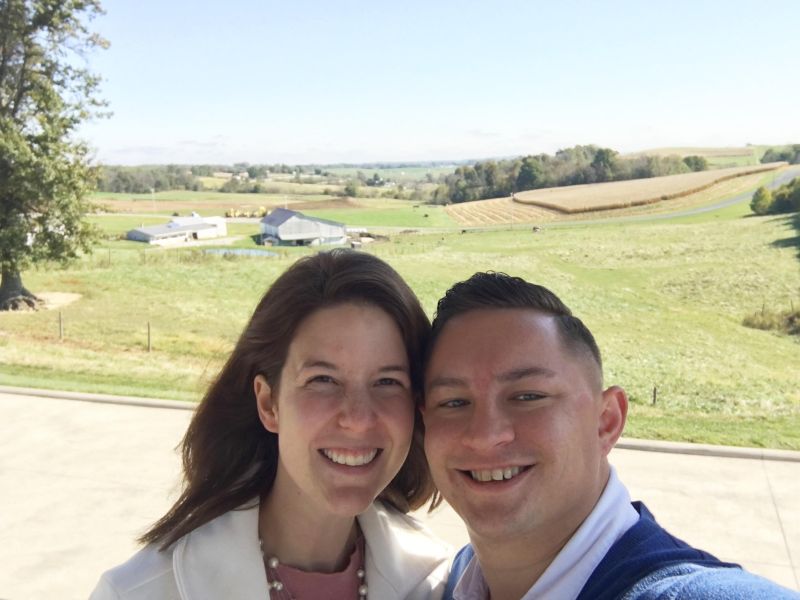 Thank you for taking the time to get to know us. We are humbled and grateful that you would consider us to be your child's adoptive parents. Please know that we would be honored to raise this child and that they would grow up in a safe, happy, and loving home. We can only imagine what you might be going through right now. What we do know is that this decision must be very difficult and we both would like you to know that we truly admire your courage. We hope that you feel supported and loved no matter where you are at in your journey.
We met seven years ago and had an instant connection. We went on our first date the very next day. Tim proposed a year later, and we were married in July of 2016. While we were dating, we talked a lot about our hopes and dreams for the future. Both of us were extremely excited to start a family and become parents. Ashlin's dream job has always been to be a stay-at-home mom.
As soon as we were married, we began trying to have a child naturally. Eventually, we turned to fertility treatments to help us, but after several years, we were unable to conceive biological children. After a lot of prayer and reflection, we felt that God was leading us towards adoption. Once we made the decision to build our family through adoption, we then began taking steps towards that goal. Words cannot describe how excited we are to welcome the first child into our family and what a fantastic blessing that will be for us.
If you decide to make an adoption plan with us, we want to assure you that we will respect you and ensure that your baby understands how much you love them. We will always honor the sefless decision that you made for them. They will learn about their adoption from the beginning, and they will grow up knowing their story. We would be happy to maintain contact if desired and provide pictures and updates through email and letters to share with you your child's growth and experiences.
We promise to cherish and love this child with all our hearts. We will provide them with a wonderful home and a life with every opportunity possible. We promise to always be there for them, smiling with them when they are happy and comforting them when they are sad. We can't wait to take them on lots of adventures like camping trips and traveling to see the world. In our home, we will emphasize the importance of education and model strong values such as kindness, hard work, and respect. Our extended family is looking forward to welcoming this child, and our parents are extremely excited to meet their newest grandchild. This child will be surrounded by family and friends. They will have lots of cousins and friends from church to play with.
Our greatest hope and prayer for you is that if you choose to place your child in our home, you will always know how loved you are and how greatly we respect and honor you in our home. Truly, you are making our dreams come true, and we will love you forever for this, the greatest possible gift.
Know that we are praying for you and your sweet baby throughout your pregnancy that God will fill you with peace in whatever decision you make. Thank you for taking the time to get to know our little family more!
Tim & Ashlin
Favorites
Actor
Tom Hanks
Hugh Jackman
Actress
Sandra Bullock
Robin Wright
Author
Ayn Rand
Jane Austen
Book
The Call of the Wild
Pride and Prejudice
Candy Bar
Reese's Peanut Butter Cups
Kit Kat
Cartoon
Rugrats
Avatar: The Last Airbender
Childhood Memory
Decorating the house for Christmas
Beach vacations with the family
Childhood Toy
Nintendo 64
Stuffed Animal Dog
Children's Book
The Monster at the End of This Book
The Monster at the End of This Book
City
Siesta Key, FL
Ludington, MI
Classic Movie
Godfather
The Mark of Zorro
Day of Week
Saturday
Friday
Dessert
Chocolate Chip Cookies
Chocolate Chip Cookie Dough Ice Cream
Disney Movie
The Avengers
The Little Mermaid
Dream Car
51 Mercury
Volkswagen Beetle Convertible
Dream Job
Chef
Stay-At-Home Mom
Dream Vacation
Mediterranean Cruise
Mediterranean Cruise
Family Activity
Backyard BBQ
Hiking
Flower / Plant
Christmas Tree
Daisy
Food
Steak
Chocolate Chip Cookie Dough Ice Cream
Form of Exercise
Lifting weights
Hiking
Holiday
Thanksgiving
Fourth of July
Holiday Song
Rocking Around the Christmas Tree
Silent Night
Holiday Tradition
Multi-day, extended family gathering for Christmas
Christmas Bingo with family
Ice Cream
Chocolate Chip Cookie Dough
Chocolate Chip Cookie Dough Ice Cream
Junk Food
Chips and dip
Potato Chips
Leisure Activity
Playing games
Reading
Magazine
National Geographic
The Magnolia Journal
Memory with a Child
Fourth of July Fireworks at a local park with nieces and nephews
Taking nephews to an amusement park
Memory with Spouse
Honeymoon cruise
Honeymoon Cruise
Movie
Shawshank Redemption
The Princess Bride
Movie Munchie
Popcorn
Popcorn
Movie Quote
"Get busy living or get busy dying." - Shawshank Redemption
"Hello. My name is Inigo Montoya. You killed my father. Prepare to die." - The Princess Bride
Musical
Hamilton
Phantom of the Opera
Nursery Rhyme
Twinkle Twinkle Little Star
Twinkle Twinkle Little Star
Olympic Event
Swimming
Swimming
Personal Hero
Theodore Roosevelt
My Husband
Poet
Robert Frost
Edgar Allen Poe
Quality about my Spouse
Hard working
Dependable
Quote
"The question isn't who is going to let me; it's who is going to stop me." -Ayn Rand
"Fairy tales do not tell children dragons exist. Children already know the dragons exist. Fairy tales tell children that dragons can be defeated."
Restaurant
Outback Steakhouse
Red Lobster
Sandwich
Bacon and Egg Grilled Cheese Sandwhich
BLT
Scripture
He says, "Be still, and know that I am God, I will be exalted among the nations, I will be exalted in the earth." Psalm 46-10
"For God so loved the world that he gave his one and only Son, that whoever believes in him shall not perish but have eternal life." John 3:16
Shopping Store
Best Buy
Kohls
Song
My Shot
"Thank God I'm a Country Boy" - John Denver
Sport to Play
Softball
Swimming
Sport to Watch
Football
Swimming
Sports Star
Michael Jordan
Michael Phelps
Sports Team
Cincinnati Bengals
USA Gymnastics Team
Subject in School
History
Math
Superhero
Batman
Captain America
Thing to Cook
Brisket
Roasted Chicken
Tradition
Vacations
Fourth of July Fireworks with friends and family
TV Show Character
Ron Swanson
Rick Castle
Type of Music
Musicals
Classic Rock
Vacation Spot
Beach
Lake Michigan
Video Game
Call of Duty
Mario