1-800-ADOPTION
Thank you for viewing our profile
If you would like to learn more about us, please call 1-800-ADOPTION (2367846), fill out the form at the bottom of our on-line profile page, or email us at bp_information@americanadoptions.com.
To revisit our on-line profile page and view our profile video at American Adoptions, simply use your mobile phone to scan the QR code on the right. We are looking forward to hearing from you!
Mike & Tina
Thank you for reading our profile and considering us as parents for your child. We have been married 13 years. When we met, we instantly felt connected and were engaged 6 months later. We knew that we would start a family through adoption. As an adoptee, Tina always knew that she wanted children through adoption and fostering to adopt. She met her birth mother as an adult and has a close relationship with her.
About Us
Job
Maintenance
Nurse Practitioner
Education
Associate's Degree in Fire Science
Master's Degree - Nurse Practitioner
Relationship
Legally Married
Tina's Adoption Story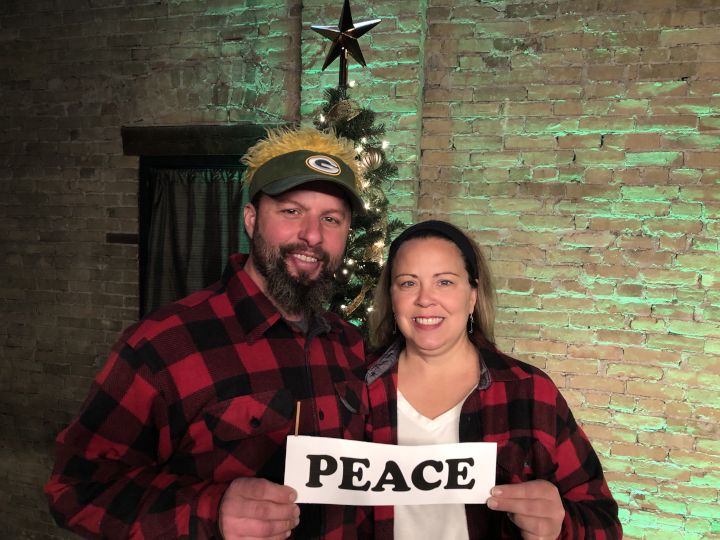 Tina is an adoptee, with an adoption journey she is proud of and loves to share. Her adoption was a closed adoption. While Tina grew up, her mom was able to introduce her adoption story to her starting with the question, "Where do babies come from?" The story evolved as Tina could age-appropriately understand more. Although Tina knew the name of the adoption agency as well as general health, family and ethnic background information about her birth parents and their family, that was all the information she had.
When Tina graduated nursing school, she felt that her birth mom could be proud of that and all of Tina's other accomplishments. Tina felt her birth mom's love her entire life and wanted to tell her birth mother about what a wonderful life she had. So, Tina set out to find her birth family—and succeeded.
Tina and Tina's birth mom were able to meet at the adoption agency. It was a powerful and unexplainable moment. Two women's lifelong questions were answered during this two-hour meeting. This was the start of what lead to Tina meeting her entire maternal biological family that includes; siblings, grandparents, aunts, uncles and cousins, of which remain a part of her life. Tina was also able to communicate with her birth father. They have exchanged phone calls and emails.
Our Leisure Time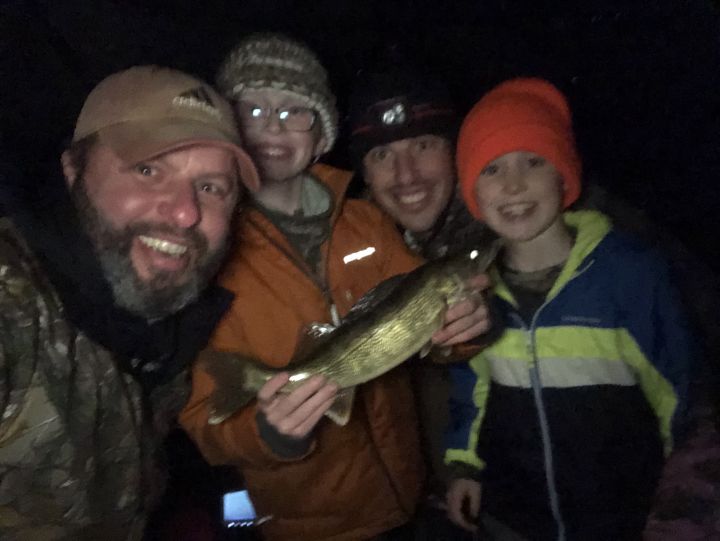 We embrace life daily and look at each day as a new opportunity. During our 13 years of marriage, we have really been able to explore what we love to do together, while embracing our individual hobbies and passions. Michael is an outdoors and a handyman. He is most happy if he has tools in his hands while outdoors building a tree stand, lodge, or something for the kids to play in or on! He loves working on home improvement projects because he loves to see the joy his hard work brings to family and friends. For example, he spent the last two summers blazing five different trails so that the kids can ATV, ride mountain bikes or hike through the woods. Mike is an avid bowhunter. He has been a mentor for our nephews. It has been amazing to watch Mike teach the sport of hunting as he helps the children appreciate nature, respect mother earth.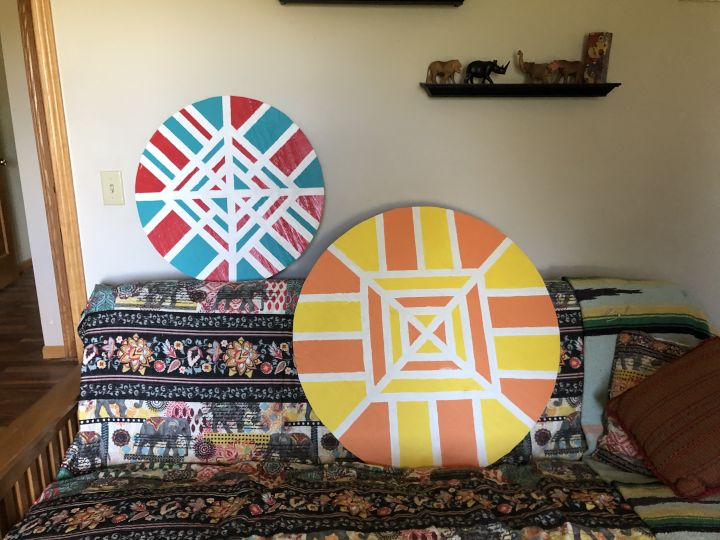 Tina is more creative. She loves reading and is in a book club with five of her closest friends. Tina also loves arts and crafts and getting her hands dirty. She helped Mike build the fence for our six Huskies. She likes repurposing old furniture and bringing them back to life. She loves learning about the history of the pieces of furniture. Just about everything we have in the house has a story! She also likes being outside, hiking, playing/cuddling her fur babies, spending time with family/friends and reflective time meditating.
Cultural Diversity
We have different ethnic backgrounds within our family and friends and try to incorporate that into our gatherings be it emphasizing a Spanish cooking night or Middle Eastern food including the Italian themes. We are always cognizant of who is coming over to join in fellowship and our priority is making every effort for all to feel welcome in our home just as they are. We are open to adopt a child of any race, color, heritage, and ethnic background and will look forward to, as a family, incorporating those roots into this child's upbringing. We feel that knowing about, understanding, and incorporating roots is especially important in helping a person grow in to a confident, well balanced successful person. To help assure we can be successful with this, we plan to learn about this child's roots by reading about and researching these roots. Depending on how the arrangement is between birth mother and ourselves, we think it would be nice incorporating that family in developing some cultural and ethnic relevant family traditions. It will be exciting to grow as a family and learn together as the years go. Two of our nephews are adopted and we hope that our nephews and this child will be able to share their stories of their adoption and culture. Two of our close friends are active in the adoption process. This has been a great avenue for support for us now as well as knowing that we will keep our kids connected so that the children can have another arena of support to explore their adoption journey. We also have a range of children in our lives that are on the spectrum of autism and range in age and degree in which they fall in that spectrum.
Photos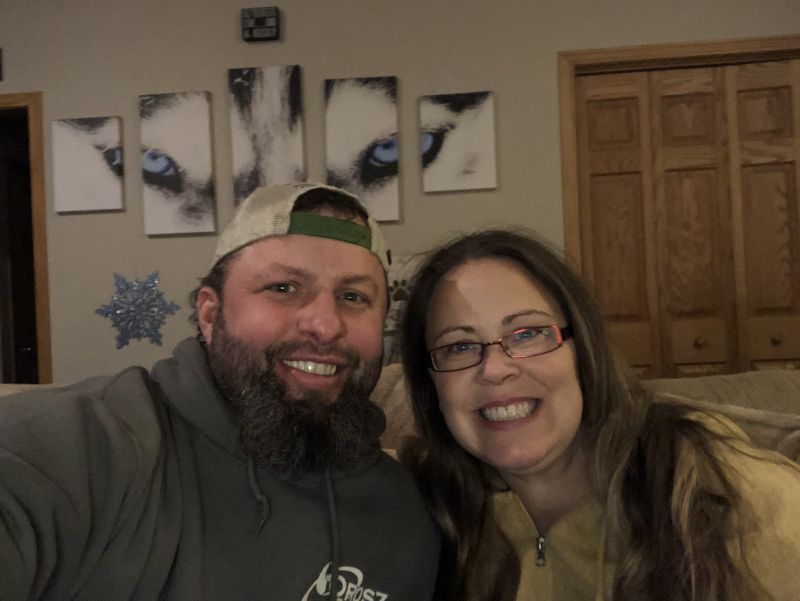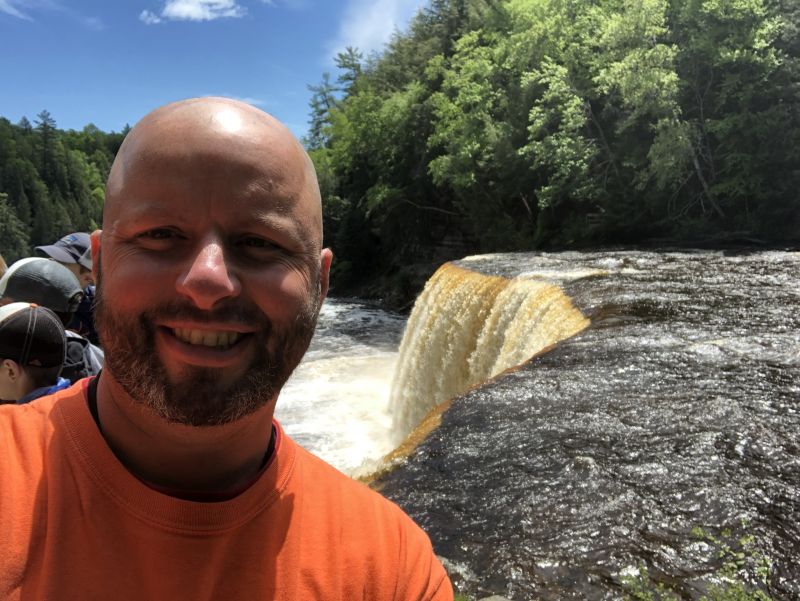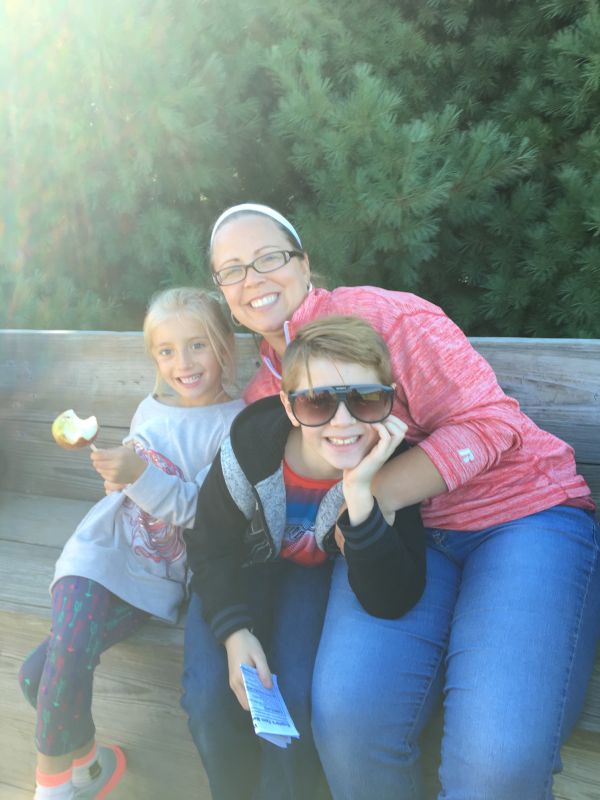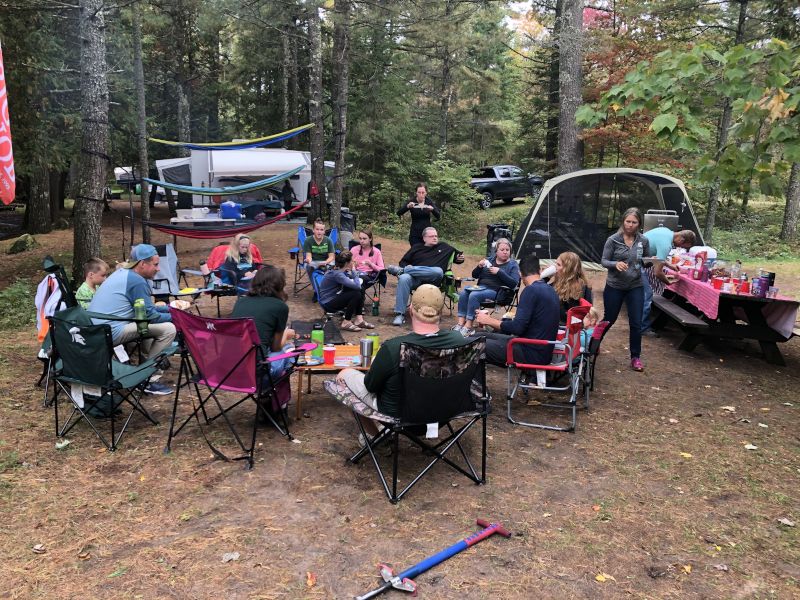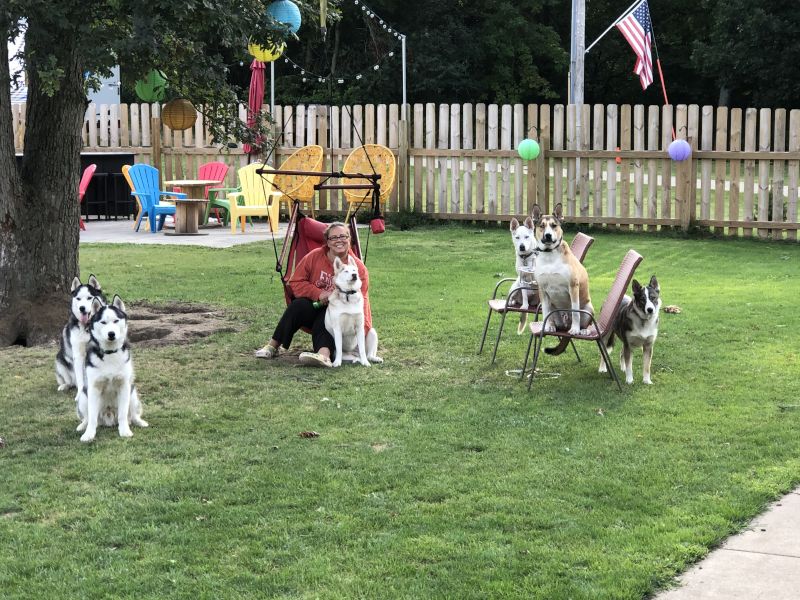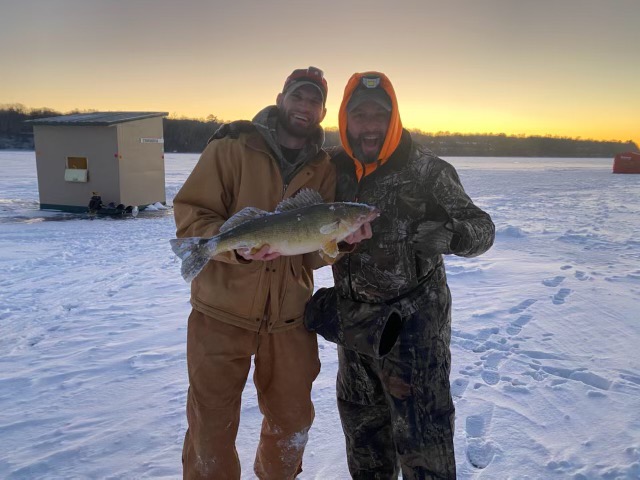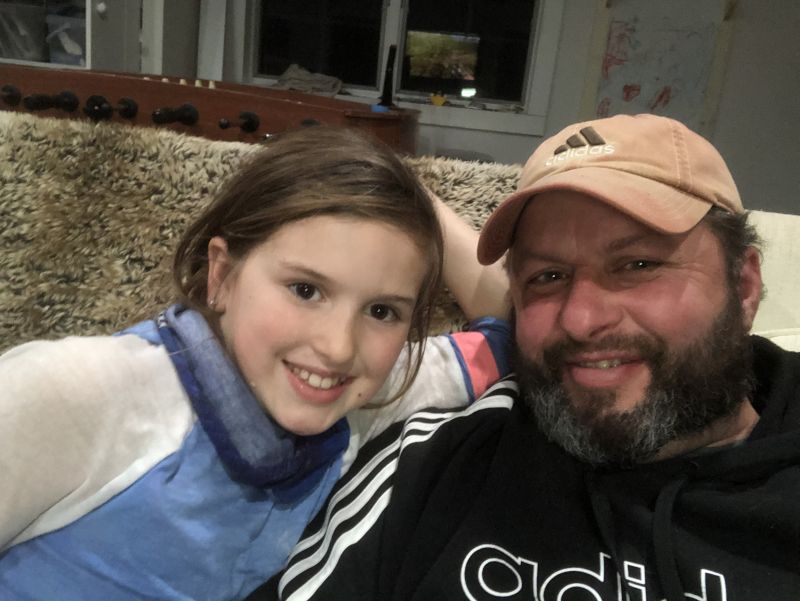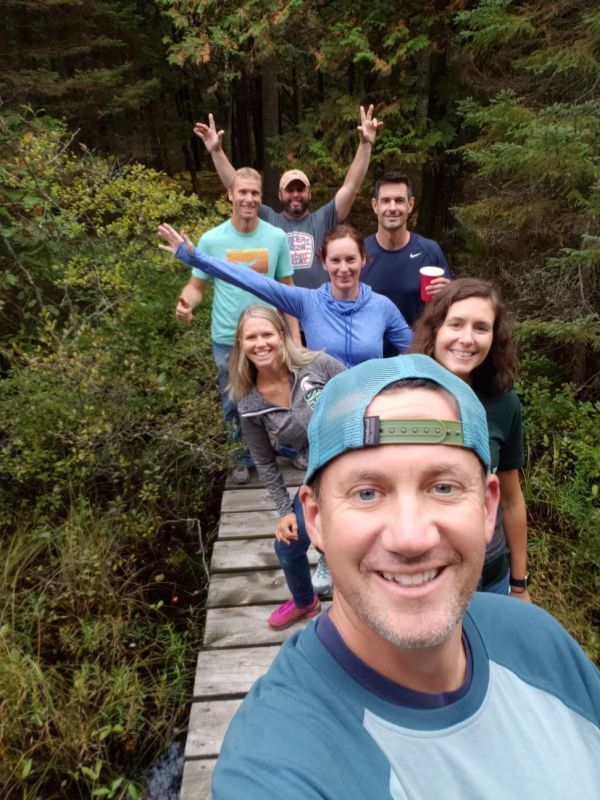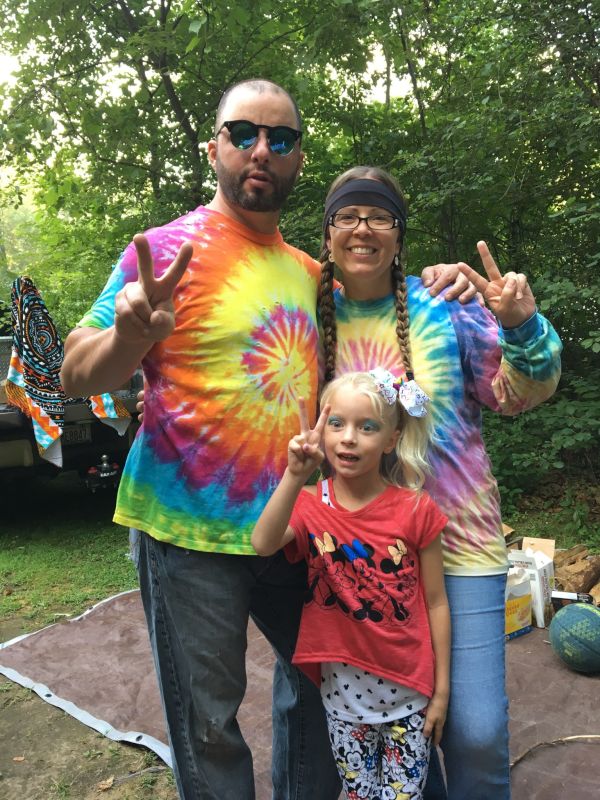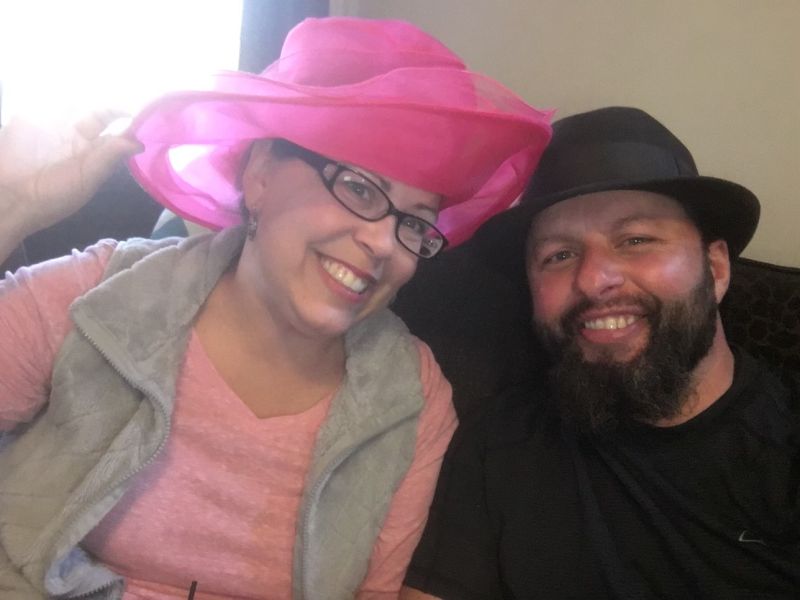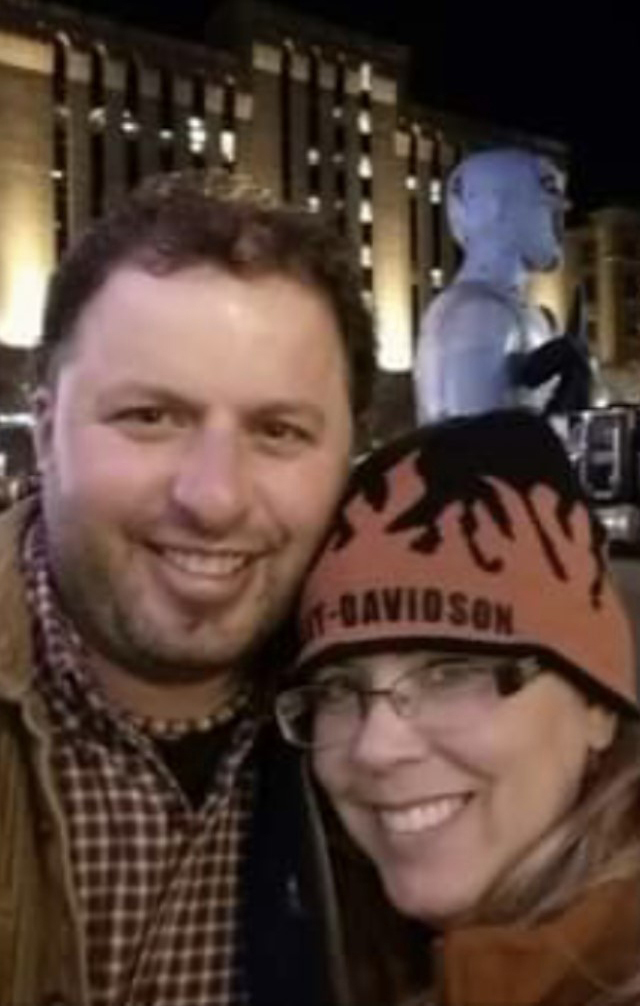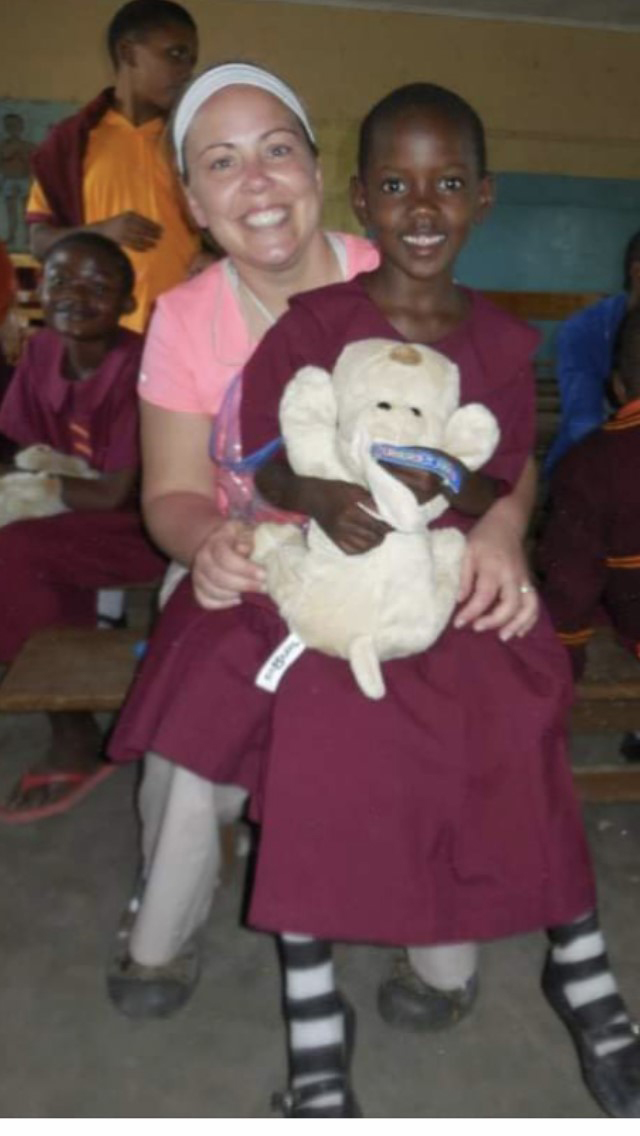 ×
1 / 12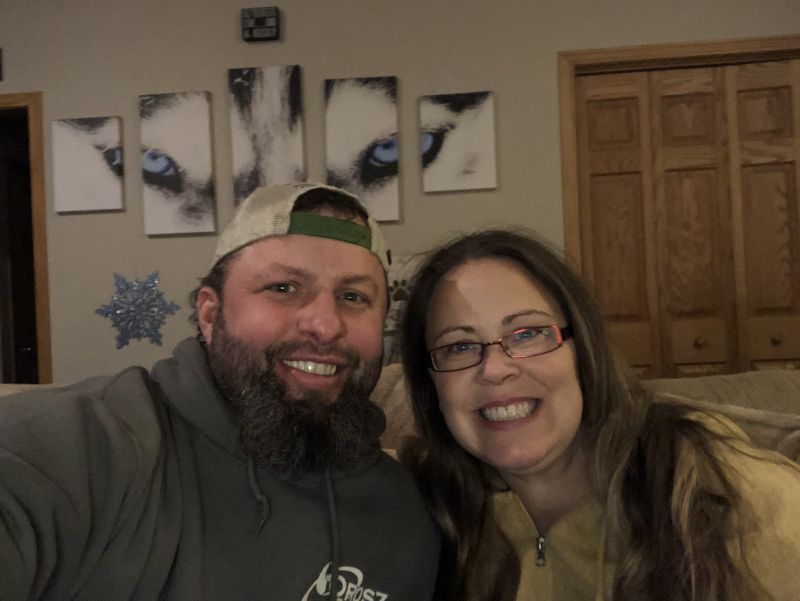 2 / 12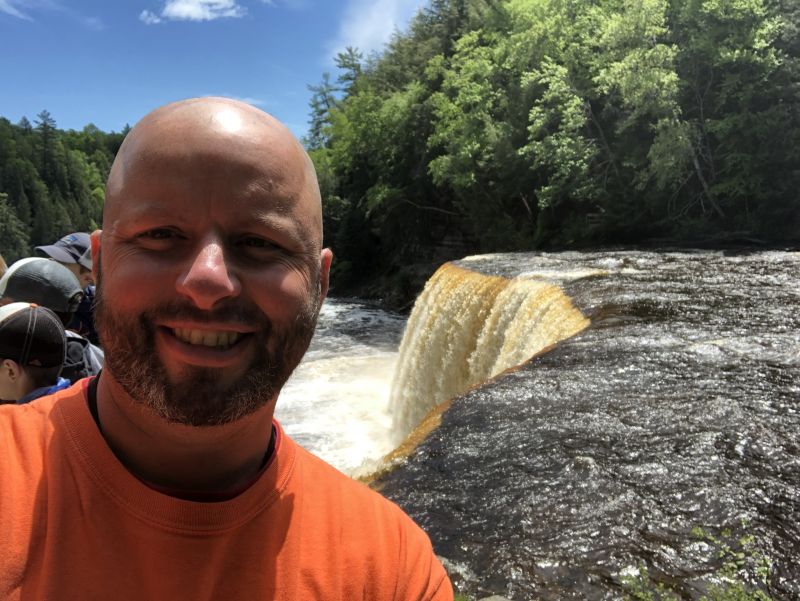 3 / 12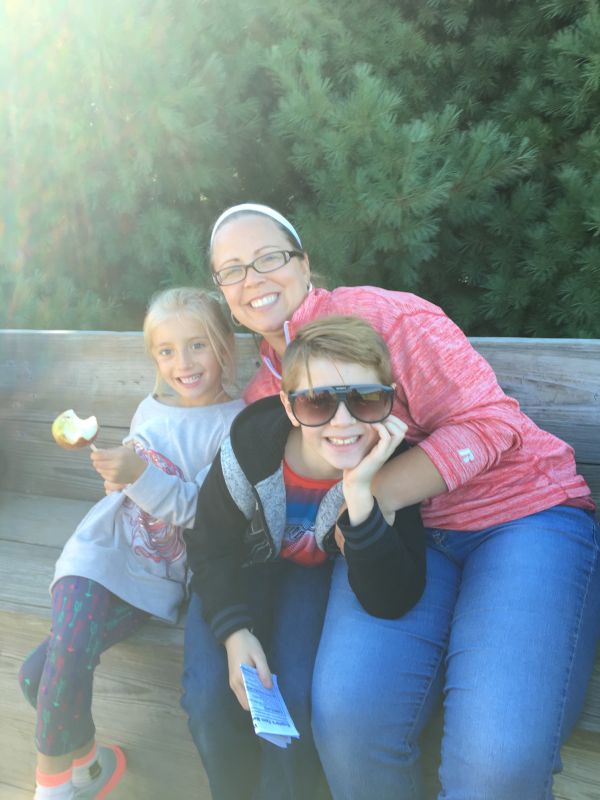 4 / 12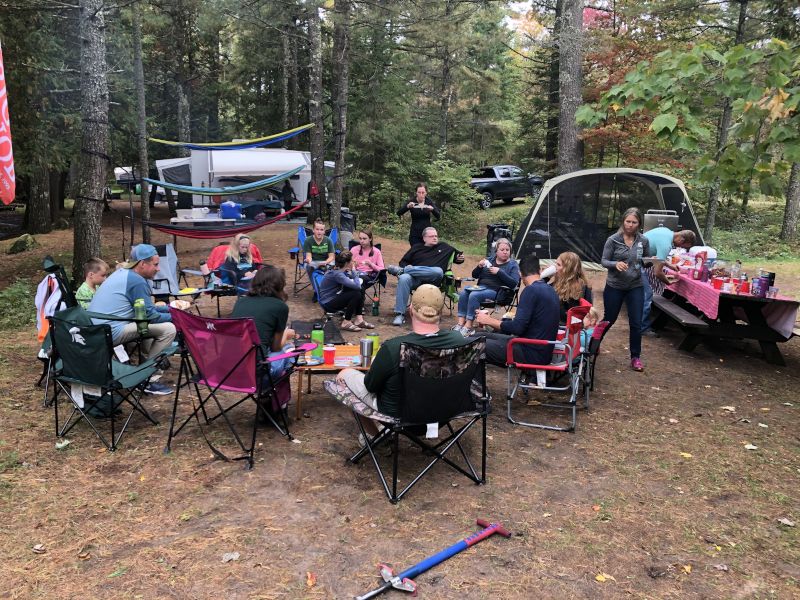 5 / 12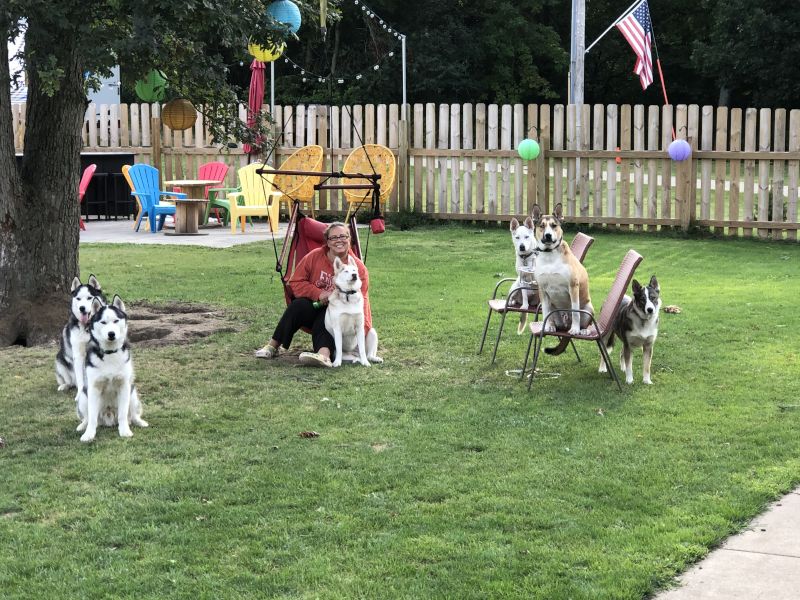 6 / 12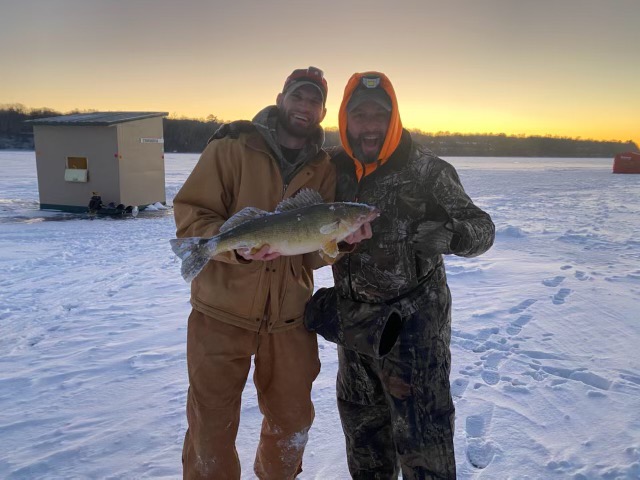 7 / 12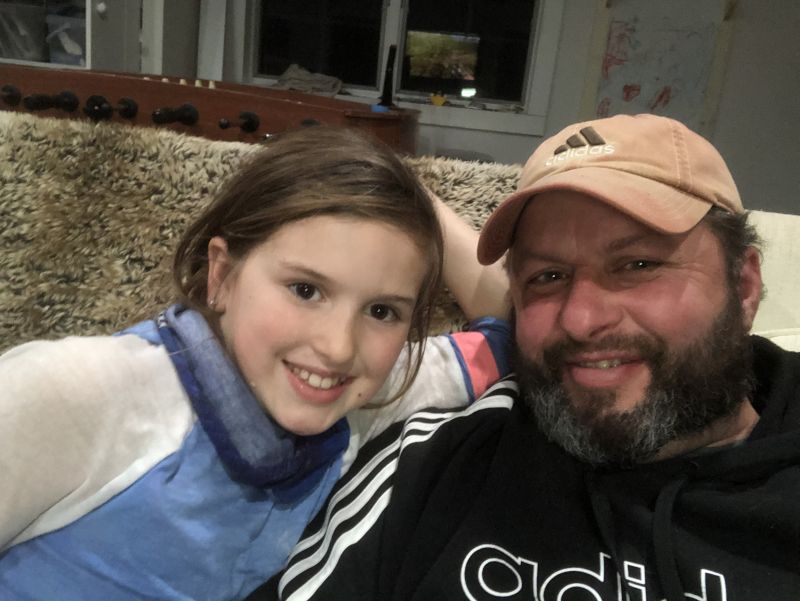 8 / 12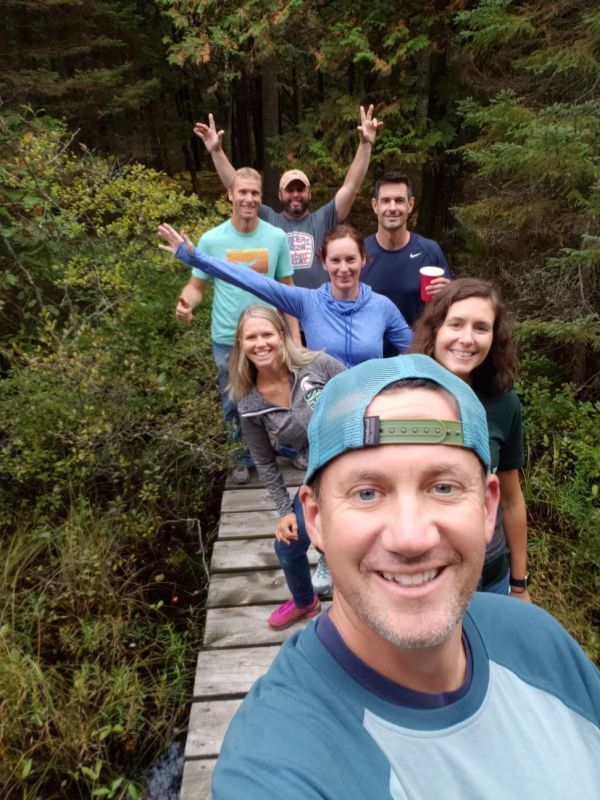 9 / 12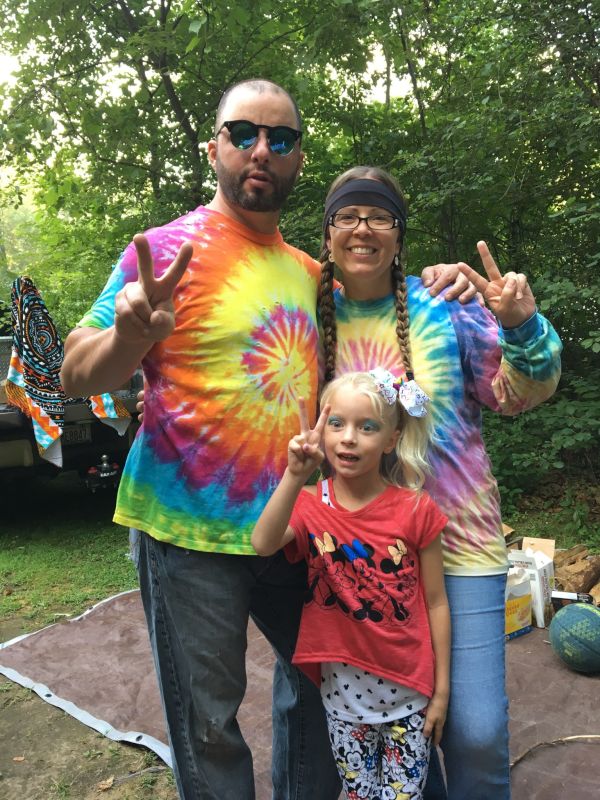 10 / 12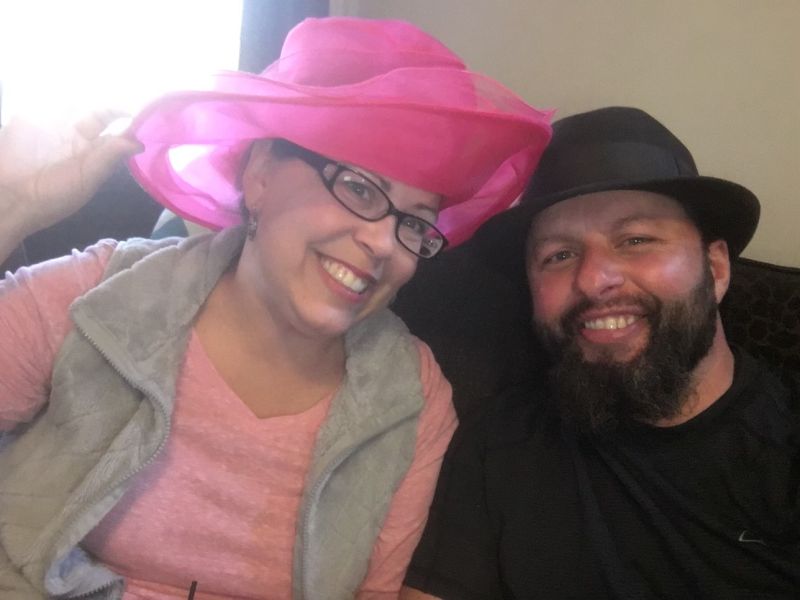 11 / 12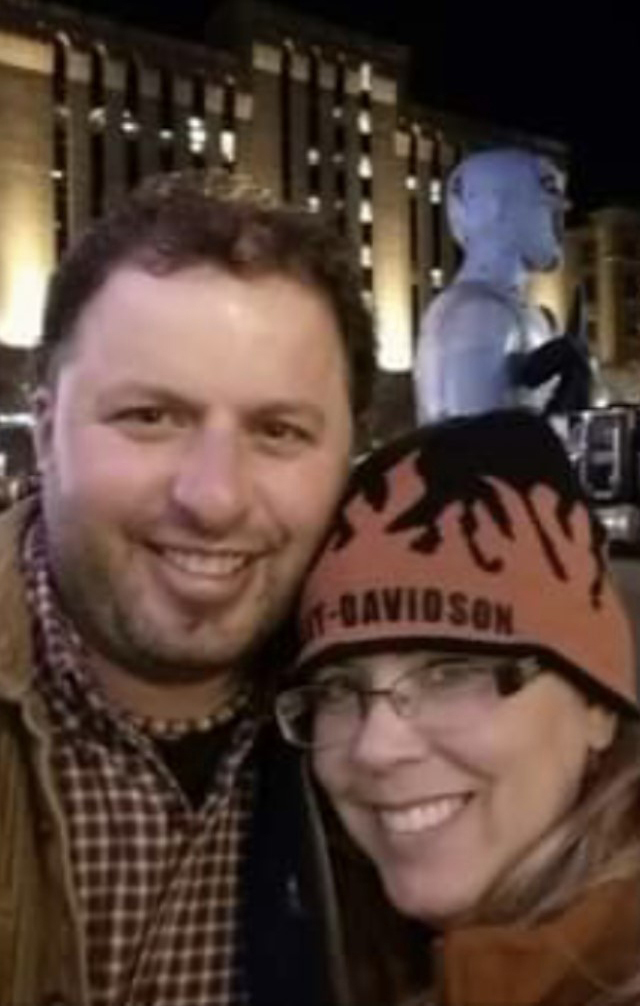 12 / 12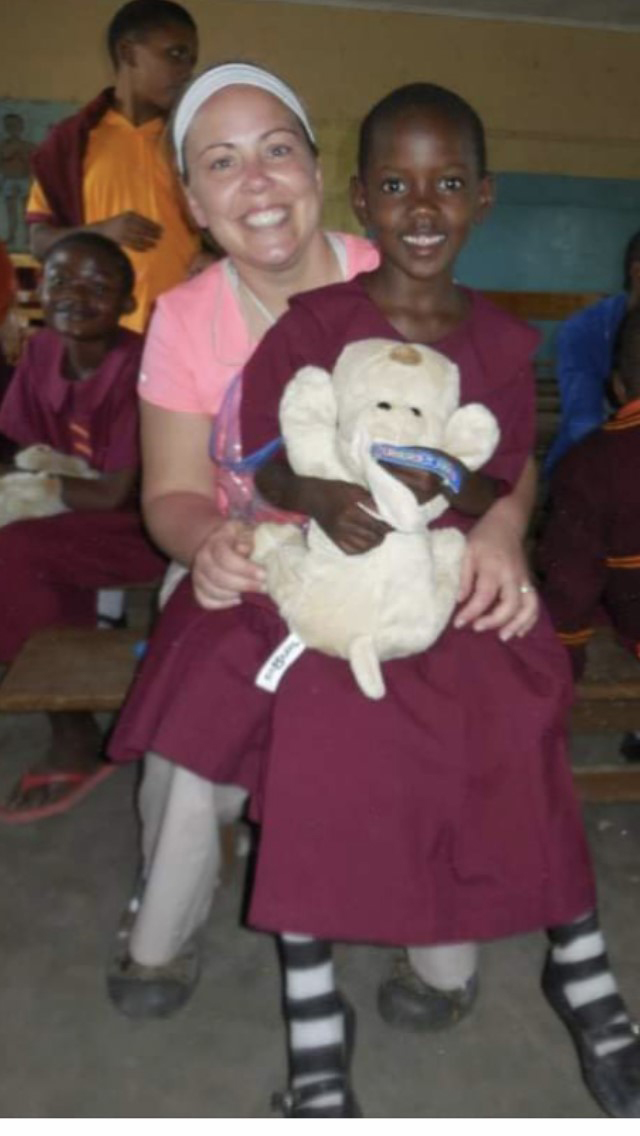 ❮
❯
Our House and Neighborhood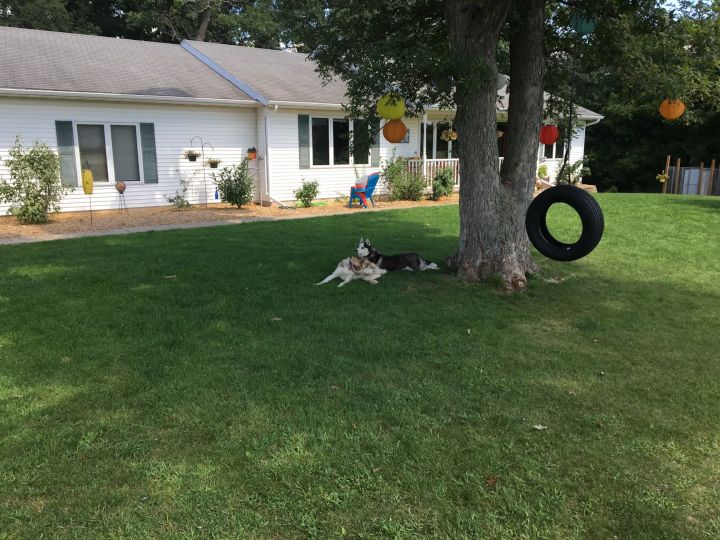 We live in a four-bedroom ranch home with a partially finished basement that we made into an indoor playground.
Our home is in the country and sits on 15 acres of land (13 acres are wooded). Mike has blazed several hiking/ATV trails through the woods. The other two acres are our front and back yard. One acre is fenced, we have our patio, grill station and pool in that area. We have an attached dog kennel/dog park with an outdoor cat house so our fur babies can be included in the family fun days.
Our home is surrounded by numerous State and County parks and lakes. We are located 10 miles outside of a quaint, family friendly town. The downtown is a charming Norwegian influenced area with several restaurants, boutiques, coffee shops and historical buildings. The schools in town are some of the bests in the county.
We love that we are near Madison, the capitol of Wisconsin. We enjoy a trip to the city for dinner, theatre date nights. We also take our nieces and nephews on field trips to explore the Capitol, The Farmer's Market or spend the day at the zoo or children's museum.
Our Extended Families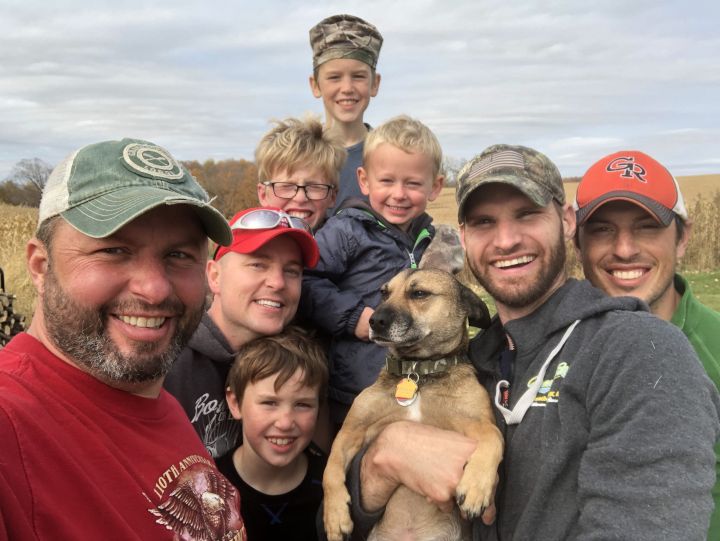 We have a close family. We have enjoyed the transition of becoming friends with our parents and have a great relationship with them. Sadly, Tina's mom passed away 4 years ago but remains forever in our hearts. Mike has three brothers, two of which are married and have kids. We have 11 nieces and nephews on Mike's side of the family. Tina has a sister who is married with six children. We have enjoyed spending time with our nieces and nephews over the years including our friends' children, whom are always included in family gatherings.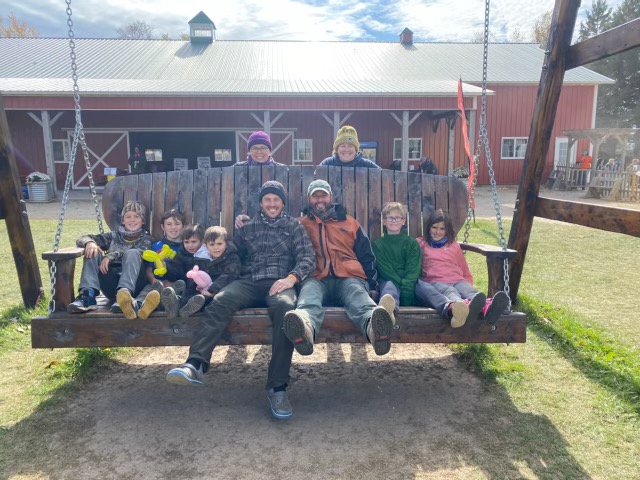 We have made the children in our lives a priority. Our home is welcoming and open to kids of all ages. We have made a yard that has a sandbox, swimming pool, a place for yard games and sports activities such as kickball, volleyball, baseball and basketball. We have a large playroom in the basement with toys for all ages.
We share several family traditions. Some of our most favorite family traditions are; Thanksgiving in July (family and friends join together for a large picnic where there are bouncy houses, swimming, yard games, and sports activities) and family New Year's Eve sleepover/game/movie night.
From Us to You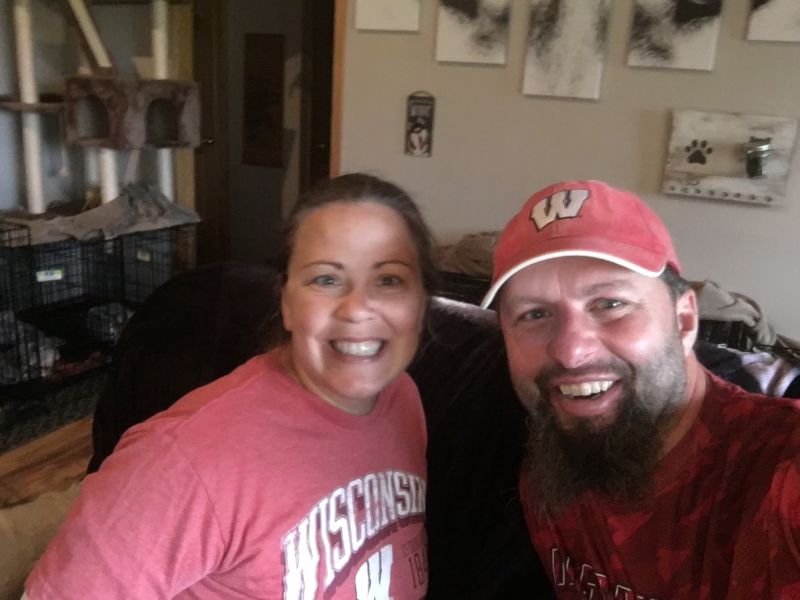 We cannot imagine what you must be feeling when you are reading profiles and viewing pictures, or videos. Know that we are thinking about you and praying for you during this journey and as you consider adoption. We are Mike and Tina. We've been married so long we've really developed a sense of teamwork and know each other's strengths and weaknesses. We equally love opening our home to friends and family. Entertaining those we care about allows us to show our love which brings us a great deal of joy.
We love being together, whether it is playing cards, playing board games, going on walks, camping, movies or going to the theatre. We also love to travel. Before knowing each other, Tina backpacked through Western Europe, spent a month in Spain, went to Kenya and Tanzania for medical mission trips and has been to 31 states. Mike has been to Alaska and has participated in many mission trips with his youth group. Together we have gone to Canada, different places in Mexico and have been camping in several National and State parks in the USA. We are strong in our faith. We are active in our non-denominational church where we have a hand in the children's ministry and offer leadership within the growth group. These roles have led us to developing closer relationships with our church family.
Our hearts are about loving and nurturing children. We will love this child more than anything. He/she will want for nothing and we will do everything in our power to help this child become a happy, loving, confident and a successful member of society. As an adoptee, Tina always thought of the poem, "Legacy of an Adopted Child," where they ask the age-old question, "What am I a product of? Nature or Nurture?" The answer in this poem is neither. We are products of two different types of love. We want you to know that we will provide a warm, loving, joyful, accepting, and welcoming home where we will share this poem and make sure this child knows how much they were loved by their birth mother. We are dreaming of the day we get to hold this new blessing and miracle. We are open to sharing this journey together with you if that is what you chose but we understand if that is not right for you. The door will always be open. This child is a miracle and a blessing. We will help this child explore their journey of adoption with open and honest questions and support, not only from Tina as an adoptee, but our family and friends that have and/or will be sharing their personal adoption journeys. We will help this child explore their journey of adoption with open hearts, honesty, and endless support. Tina, as an adoptee, Mike and Tina as loving parents, as well as our family and friends who will be sharing their personal adoptive journeys with this blessed child.
Mike & Tina
Favorites
Actor
Owen Wilson
Bradley Cooper
Actress
Sandra Bullock
Reese Witherspoon
Author
Harper Lee
Lisa Wingate
Book
Brett Farvre
Before We Were Yours
Candy Bar
Take Five
Snickers
Cartoon
Superman
Woody wood pecker
Childhood Memory
Catching my first fish on the frozen Lake Winnebego with my dad, brother and cousin.
Shooting the winning basket at a basketball tournament.
Childhood Toy
Lincoln Logs
Barbie and dolls
Children's Book
One Fish Two Fish Red Fish Blue Fish
The Book of Nursery Rhyms
Classic Movie
It's A Wonderful Life
It's A Wonderful Life
Day of Week
Saturday
Saturday
Dessert
Turtle chessecake
Caramel apple pie a la mode
Disney Movie
Bambi
Eight Below
Dream Car
F 350
Ford Explorer
Dream Job
Firefighter
VA Heart Failure NP- Truly have it!
Dream Vacation
Tour of Alaska
Alaska tour
Family Activity
Camping
Camping
Flower / Plant
Daisey
Geranium
Food
Risotto
Chicken Masala
Form of Exercise
Biking
Hiking
Fruit
Grapefruit
Pomegranate
Hobby
Bow hunting
Arts and Crafts
Holiday Song
Jingle Bells
Silent Night
Holiday Tradition
Baking and decorating Christmas cookies
Decorating Christmas cookies
Ice Cream
Butter Pecan
Cookie Dough
Leisure Activity
Relaxing on the beach or in the woods
Reading
Magazine
American Hunter
US Weekly
Memory with a Child
The first sit mentoring my nephews for bow hunting.
When I hear," Auntie Tina, I love you" for the first time from each of my nieces and nephews.
Memory with Spouse
The day I proposed on the beachfront in Punta Cana on Tina's bday
Our sunset lakefront wedding ceremony.
Movie
Shawshank Redemption
Life Is Beautiful
Movie Munchie
Popcorn
Popcorn
Movie Quote
"You can't handle the truth"
"Life is like a box of chocolates, you never know what you're gonna get"
Musical Group
Led Zepplin
Singer Song writers
Nursery Rhyme
Humpty Dumpty
Twinkle Twinkle Little Star
Olympic Event
Beach Volleyball
Figure Skating
Personal Hero
Chris Rygeh, my youth pastor
My mothers, summed up my the poem " Legacy of An Adoptive Child"
Play
To Kill A Mockingbird
To Kill A Mocking Bird
Poet
Robert Frost
Robert Frost
Quality about my Spouse
Open, honest ,and an innate nurturer who is accepting of all.
Thoughtful, generous and warm.
Quote
"There's no place like home"
"All our dreams can come true, if we have the courage to pursue them"~ Walt Disney
Restaurant
Winndego, in town
Melting Pot
Sandwich
Ham and cheese sub
Tuna sub
Scripture
Isiah 40:31
1 Corinthians 13:4
Shopping Store
Cabellas
Menards
Song
Rocket Man
Sweet Home Alabama
Sport to Play
Softball
Volleyball
Sport to Watch
Footbal
Football
Sports Star
Bret Farve
Bret Farve
Sports Team
Packers
Packers
Subject in School
Gym
Choir
Superhero
Incredible Hulk
Iron Man
Thing to Cook
Risotto
Chicken Masala
Time of Day
Morning
Morning
Tradition
Thansgiving in July
Thanksgiving in July
TV Show
Dukes of Hazard
This Is Us
TV Show Character
McGiver
Monica-Friends
Type of Music
Classic Rock
Classic Rock
Vacation Spot
Carribean in Winter
The Caribbean in winter
Video Game
Mrs. Packman
Candy Crush