1-800-ADOPTION
Thank you for viewing our profile
If you would like to learn more about us, please call 1-800-ADOPTION (2367846), fill out the form at the bottom of our on-line profile page, or email us at bp_information@americanadoptions.com.
To revisit our on-line profile page and view our profile video at American Adoptions, simply use your mobile phone to scan the QR code on the right. We are looking forward to hearing from you!
Ryan & Jennifer
We are a young couple, looking to expand our family through the privilege of adoption. Adoption is often the hard choice for a birth mother. We promise, with our love and devotion to each other as example, that we can take in another's as if they were our own.
About Us
Job
Engineer Manager
Critical Care RN
Education
Bachelor's Degree in Engineering
Registered Nurse
Relationship
Legally Married
Our Passions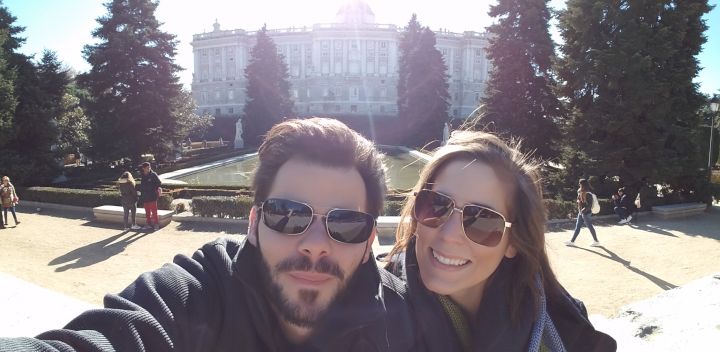 One of our strongest passions is the pursuit to experience and understand what another's life is like. Ryan was fortunate enough to be able to travel overseas just before high school with others his own age and explore both European and Australian culture. Jennifer took many years of French throughout her educational career. Both of our experiences early on in life solidified our desires to explore how the world is to others.
We have been to numerous countries, some far different than America. Each country we go to opens our eyes wider to how the world is similar but different. We are giddy with the thought of introducing our child to these experiences. Visiting a foreign country were English is not the primary language, where the food they eat could be different than anything the child has seen near home, or even as simple as meeting a child of their own age on a playground while overseas.
What we truly want to instill into our child is the passion to pursue a broad knowledge and understanding of what the world can be by enabling him/her to experience different cultures all throughout their lifetime.
Our Leisure Time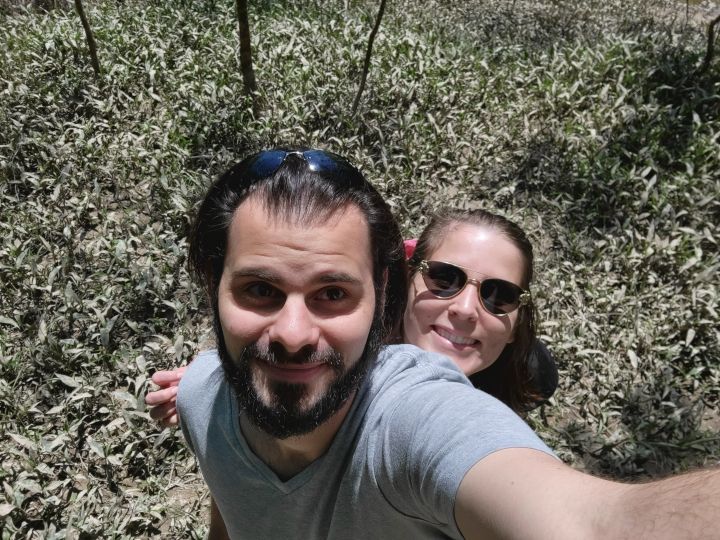 We love to make the most out of our free time together by doing things we both enjoy! We can often be found playing tourist in New Orleans. We love going out to eat (especially dessert!), enjoying the ambience of the city, and finding places full of character that we've never heard of before. Here, in Baton Rouge, we love to find fun outdoor adventures like hiking and outdoor eateries with our dogs!
Jennifer can often be found reading a book with tea or coffee nearby, painting, gardening, or watching anything she can binge watch on Netflix. She has been painting much more lately as it is something she can easily bring outside if weather allows. Ryan can often be found organizing a group of friends to play a game together online, listening to historical podcasts, finding a new documentary to watch, and playing fetch with our dogs outside when the sun is shining.
Cultural Diversity
The world is filled with people from all different backgrounds, races, and walks of life. We were no strangers to this even before our first visit out of America. Because of our desire for immersion into another's culture, we feel that we are better equipped to navigate the cultural diversity that could come from the adoption.
We firmly believe that our child, regardless of race, creed, or origin should have and continue to celebrate and/or take part of their culture. We look forward to learning about our child's potentially different culture and bring it into the very fabric of our family.
With our travel overseas and willingness to constantly explore the unknown, we have been stereotyped too many times to count. Being judged by one's appearance is not something that has ever deterred us from seeking to better understand the identity of a group of people. We solemnly promise to encourage and enable the child to not allow the thoughts of others to deter them from living life however the child choices to live it.
Photos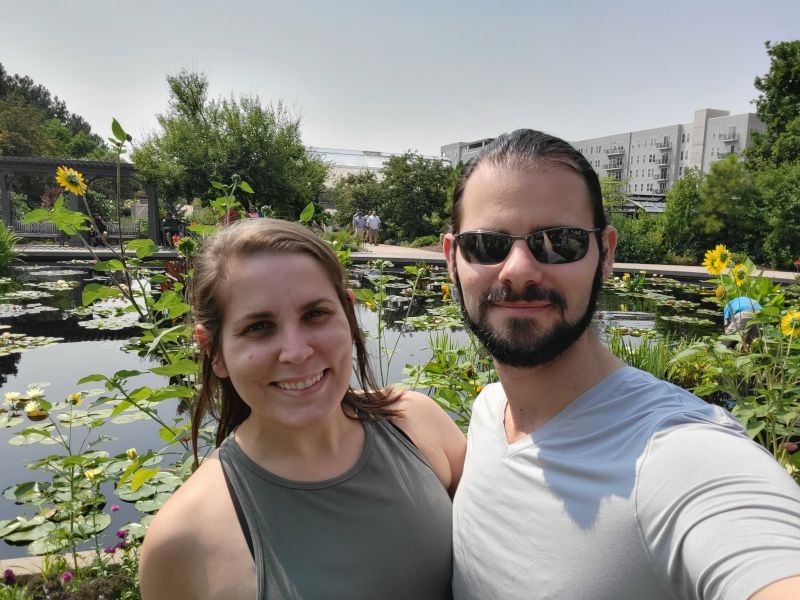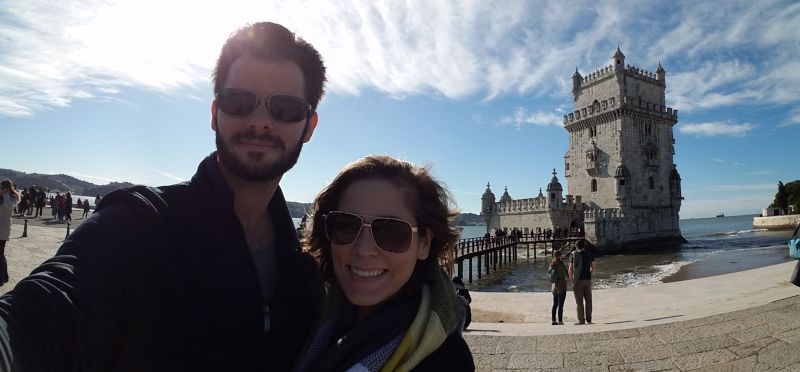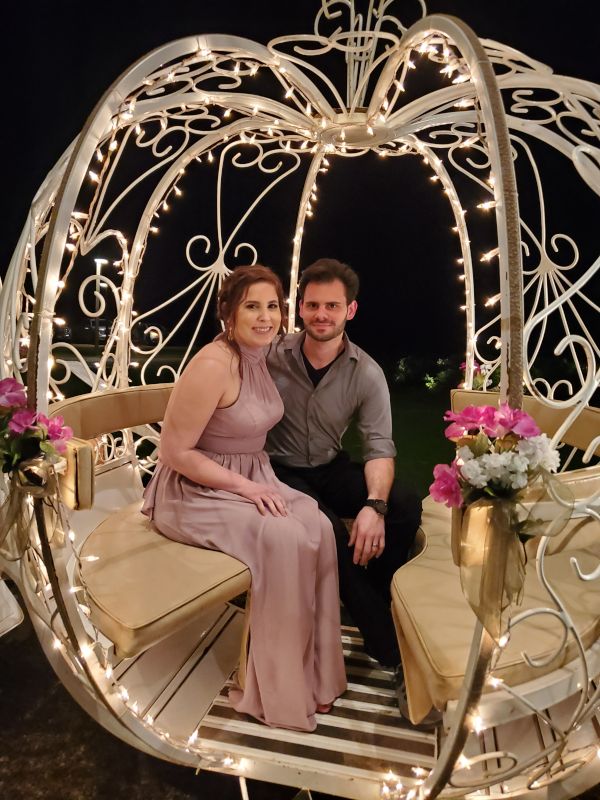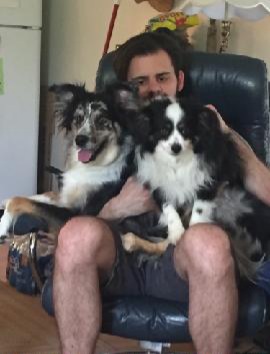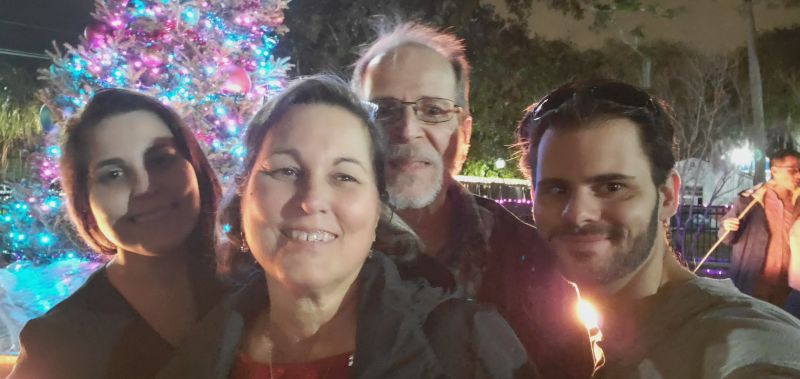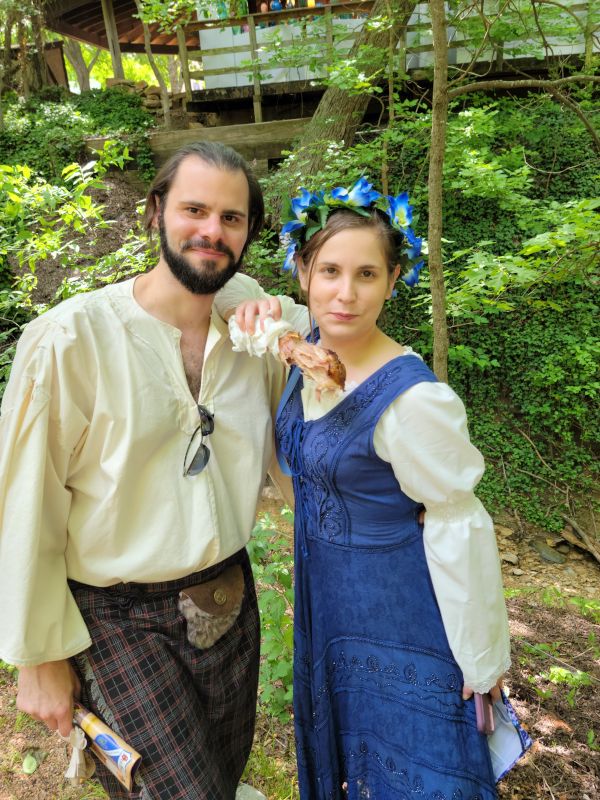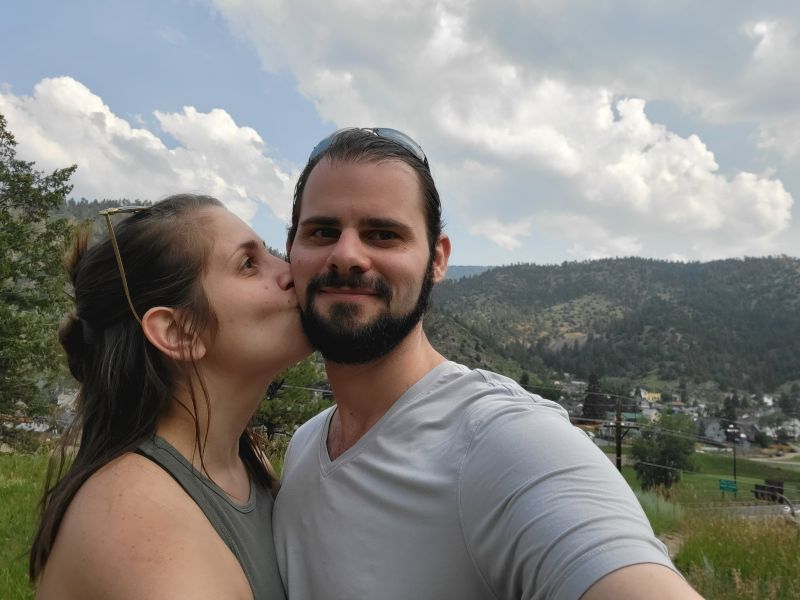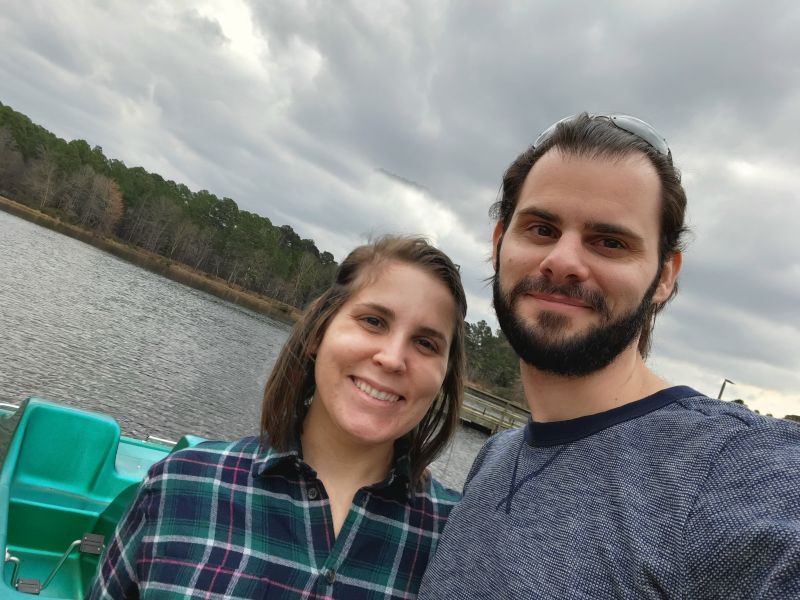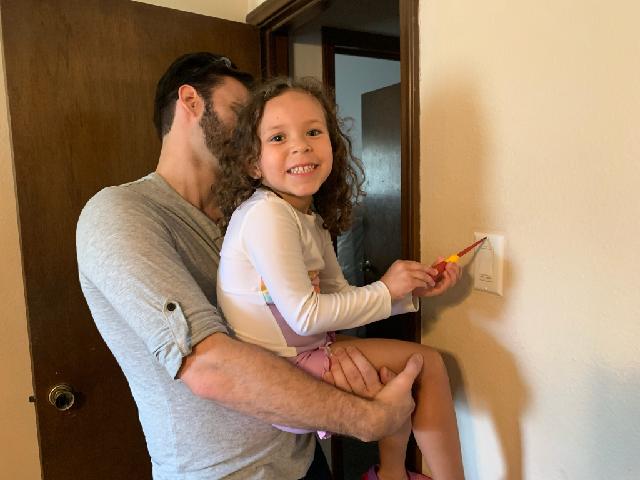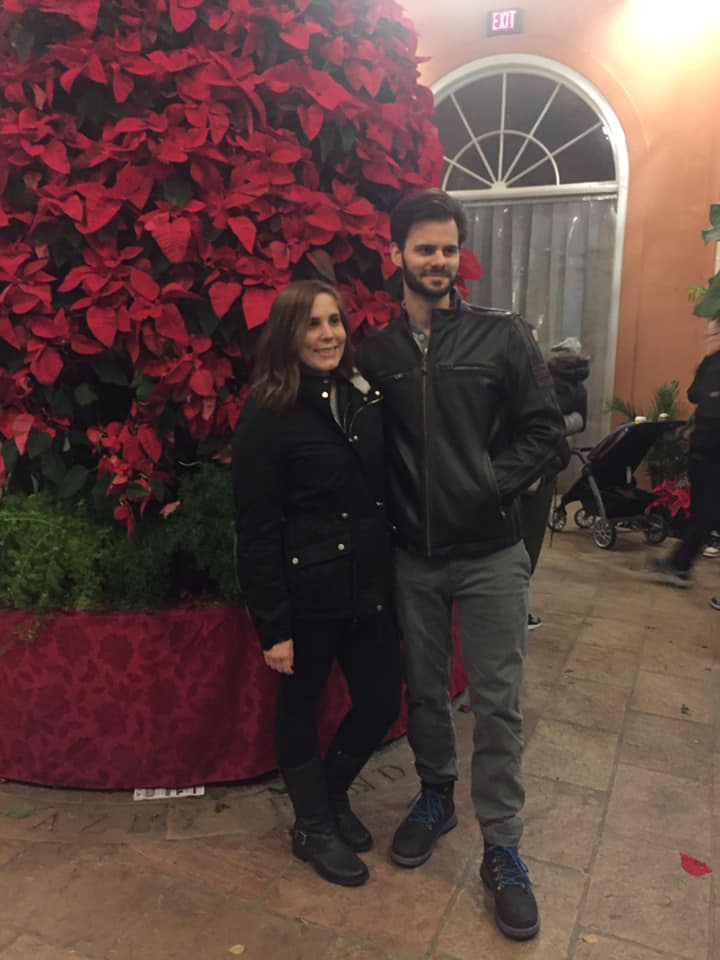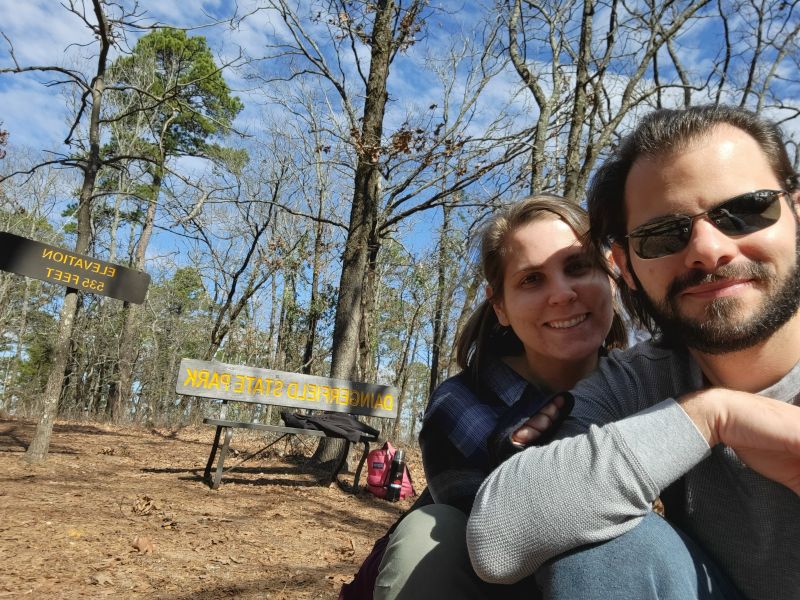 ×
1 / 12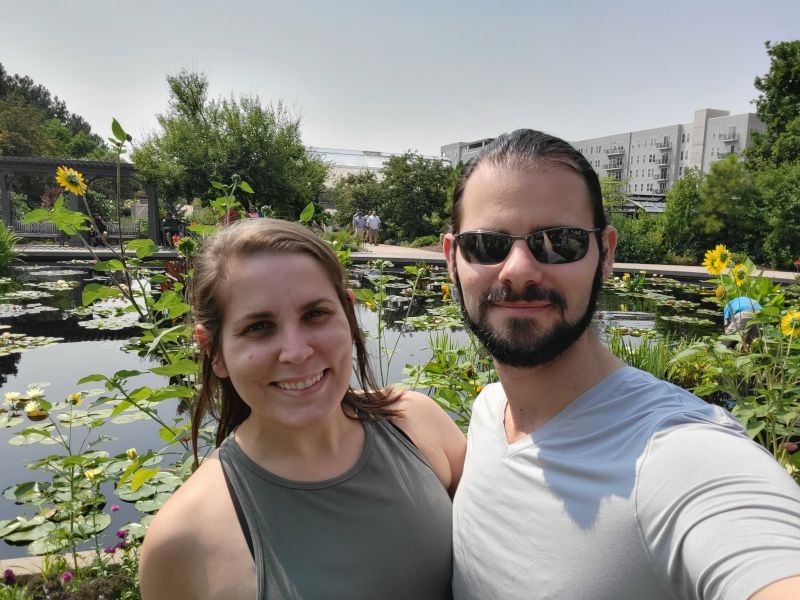 2 / 12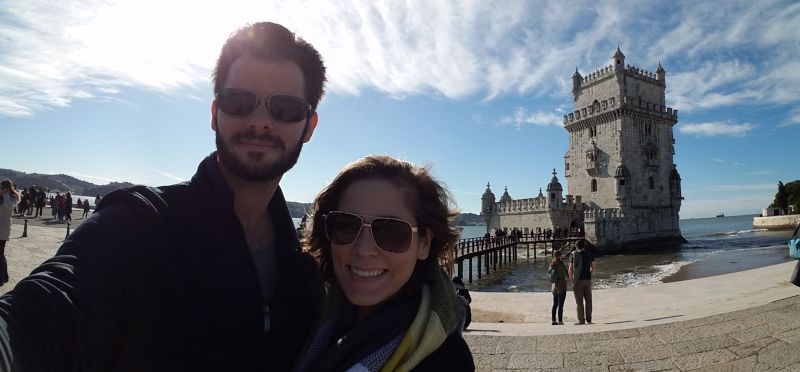 3 / 12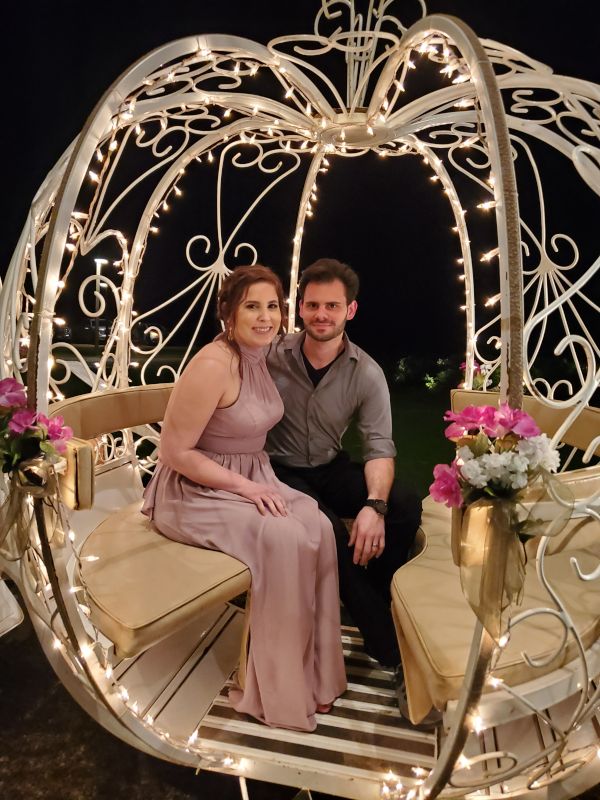 4 / 12
5 / 12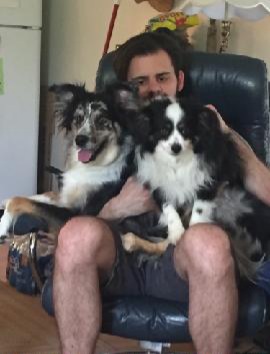 6 / 12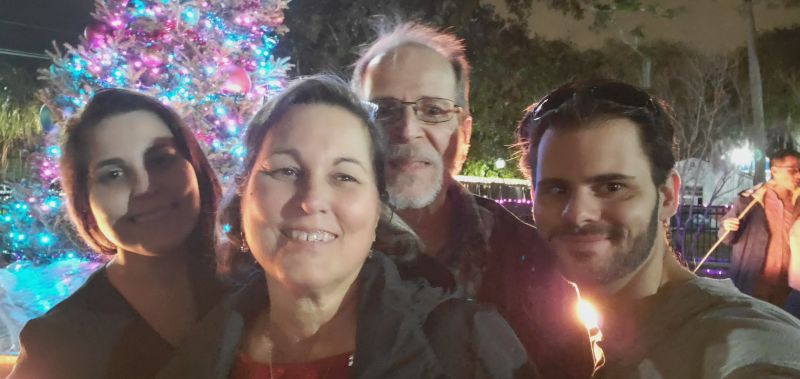 7 / 12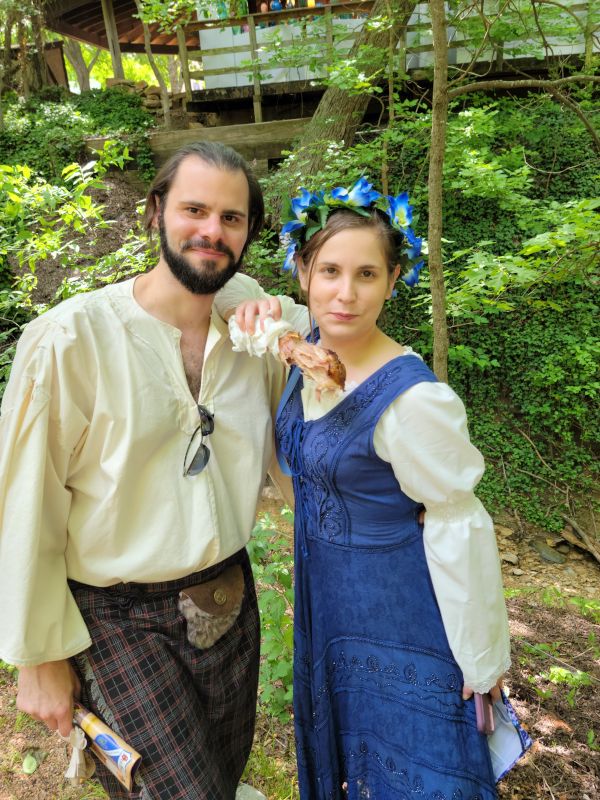 8 / 12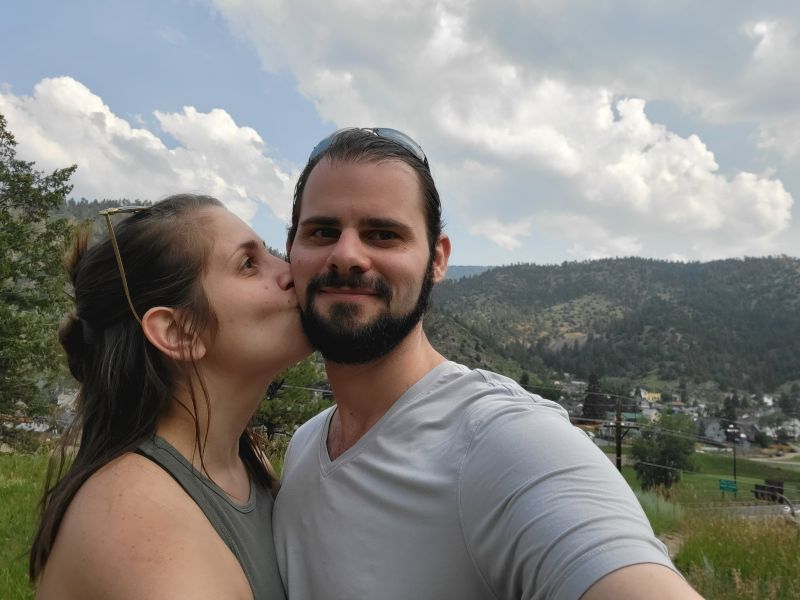 9 / 12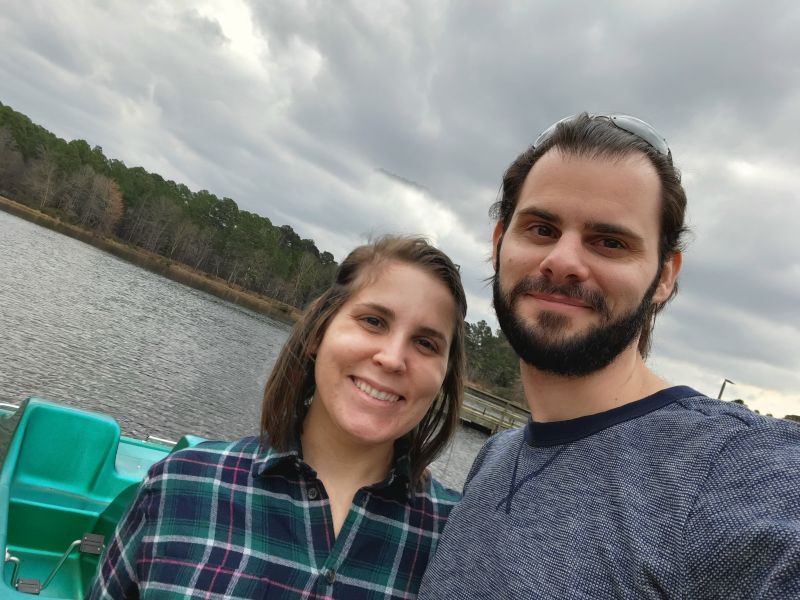 10 / 12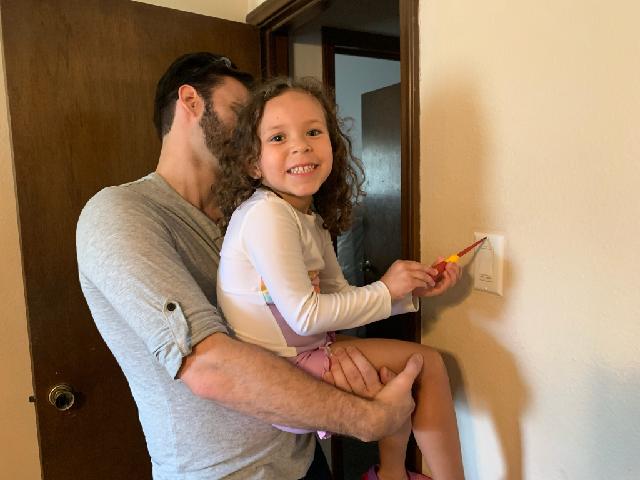 11 / 12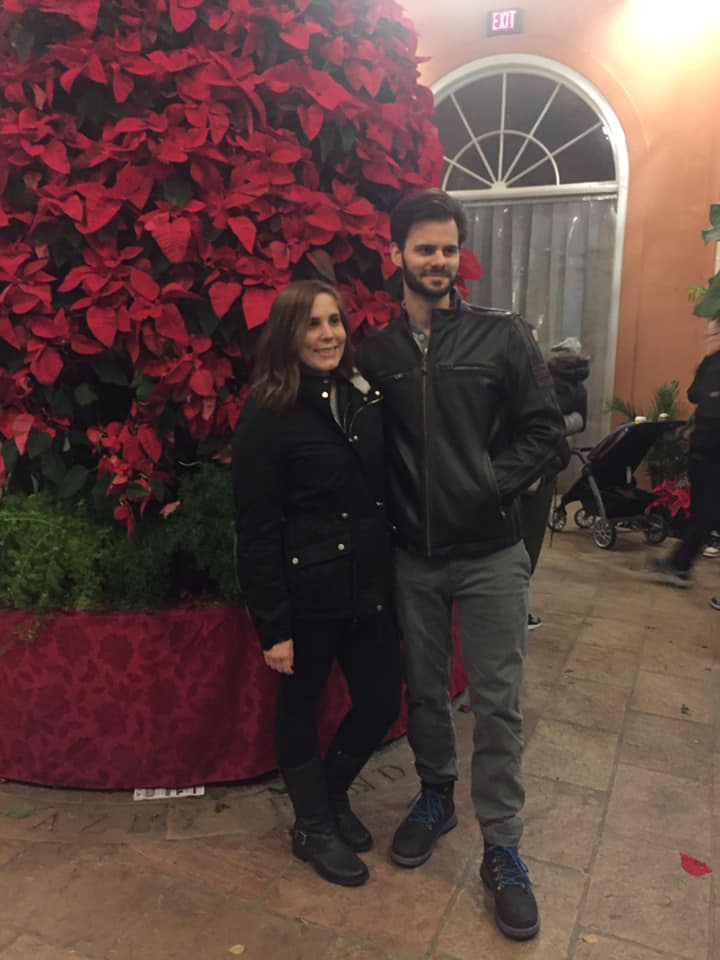 12 / 12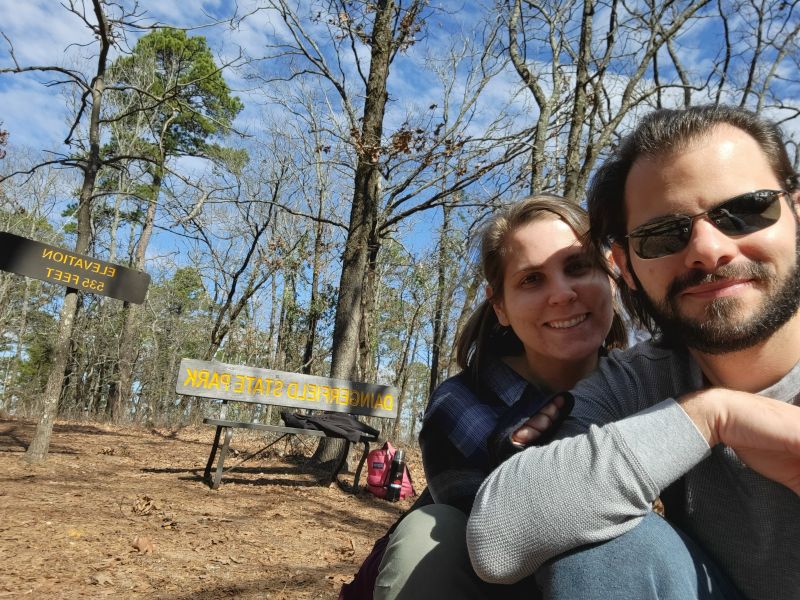 ❮
❯
Our House and Neighborhood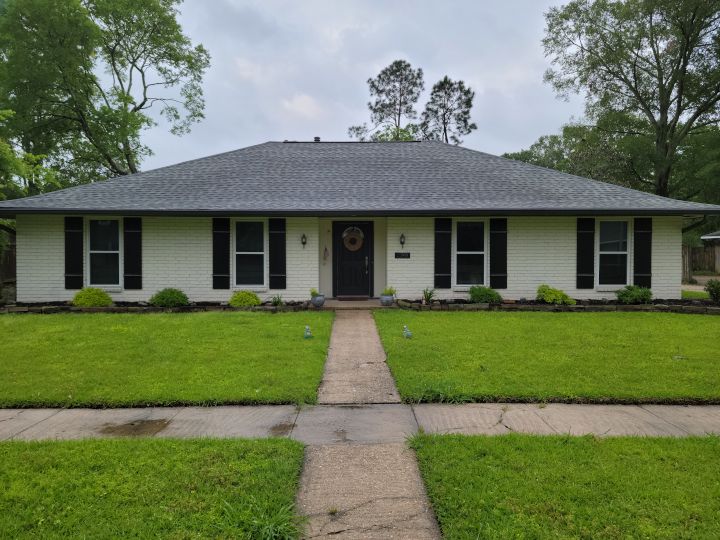 We moved from our hometown, just up the interstate a bit, in 2015 for work. Our new home is in an older part of town. Most of the homes in our neighborhood were built in the early 70's; so each home has a rustic appeal with modern accents. We like to think of our home as the pinnacle of this example. Bright pink bricks peak through white paint here and there, accented with modern shutters and garden bed put together with our own hands. Come around back and one will find our spacious backyard, perfect for playing fetch with our two dogs. Our citrus trees, vegetable, and herb garden drapes alongside our fence line. During harvest season we love to use our homegrown produce to make our favorite dishes! Speaking of cooking, we both must say that our kitchen, while on the small side for such a moderate sized home, is our favorite place to be. We love to find recipes from regions all over the world. We hope our future child will love learning about growing their own food and different cultures all around the world as much as we do!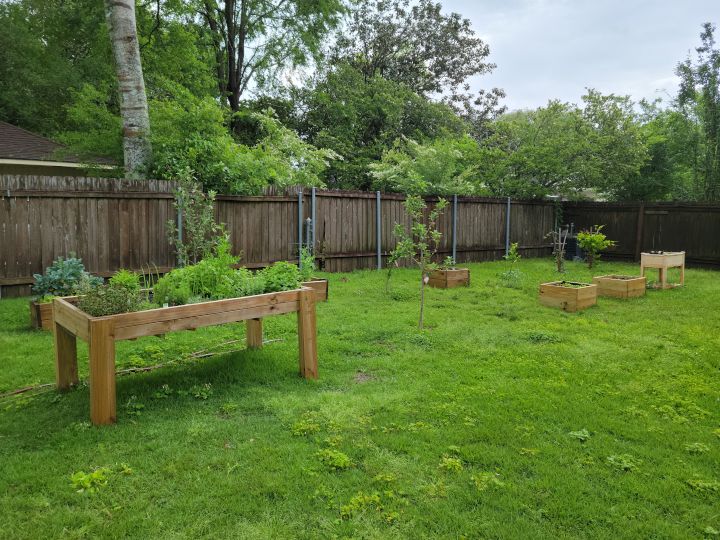 Time seems to pass a bit slower in our new home. We live in a nice, quiet neighborhood with several schools just a few blocks from our house. Many families are members of the local athletic club which is just a short walk from our house. It has a pool, tennis courts, and exercise classes.
Our Extended Families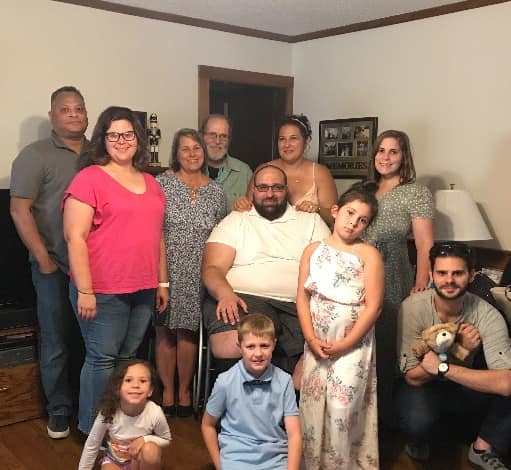 Both our parents live near our current home; our careers took us to a city just a few miles up the interstate from our hometown. Jennifer's parents are the focal point in all our family interactions. Most weekends we have free in the summer months are spent at their camp near the water in Mississippi. This is where Jennifer's love for the beach, outdoors, and slow paced vacations all began. We cannot wait to see how much our future child would love all these experiences as well! Would it be watching for bunnies coming out the nearby woods early in the morning? Or playing on the beach with our two dogs? Or picking blackberries with Grandma? Or maybe just napping to the sounds of the birds while Ryan and Grandpa relax in the shade. There is no shortage of possibilities or happiness at the camp.
Jennifer is the youngest in her family with a significantly older sister and an even older brother. Her sister has a young daughter who is a delight to cut up with during holiday visits. Interacting with the daughter truly opened our eyes up that sharing our happiness and lives with a child is what we truly desire.
Ryan is the middle child with a slightly older brother and a slightly younger sister.
From Us to You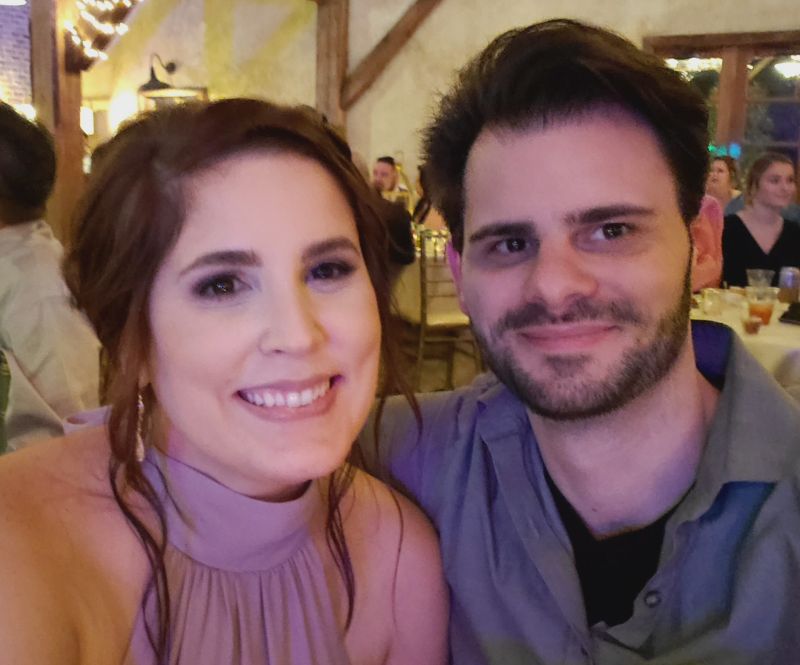 Allow us to say that the decision to place a child for adoption is one of the hardest decisions we feel a birth mother can ever make. We cannot express in words how astonished and grateful we are with the decision that you are considering making. We promise to fill the child's life with an abundance of love, an endless assortment of adventure, and an undying devotion from us.
We have been friends far longer than we have been married - friends for nearly our whole lives starting all the way back in preschool, together as a couple for close to ten years now as we explored a different part of each other after college. We have lived through the easy times when both of us were fresh out of college with minimal expenses and time to enjoy life, and we have lived through the hard times with a single income, mortgage due, and one of us continuing our education. Life is not always easy, but we are here, together, to make it through this journey they call life.
We have been determined to create a solid foundation for us to be best prepared for and allow us to progress through all twists and turns life lays before us. Unfortunately, some thing finances and careers cannot assist with is bearing children. This was an obstacle that we both knew could befall us long before we were ready to have children, but we knew we would figure it out when the time was ready. We feel that our decision to adopt was not too farfetched from our norm as we are accustomed to being open to bringing others into our lives. We exhibit this trait daily through the travels we have made, and the cultural diverse experiences we seek out.
We have seen a percentage of America, and we have seen an even smaller percentage of the world outside of it. The time spent exploring the unknown is delightful with another. These experiences have opened our minds and opinions are greater than the education system we attended for many years. We want to enable the child to learn not only the fundamental items that education systems teach, but to learn what existed or exists in the world first hand.
We look forward to sharing with you your child's journey in life. We want you to know what their likes and dislikes are, how their personality is developing as they grow and mature, who are they starting to look like from their birth family and so on. All these topics and more are what we promise to exchange over the years whether it be through email or text messages. If you are open to continuing to see the child grow, then we would love to have someone else to cherish the moments and memories just as much as we will.
Once more, words cannot express the abundant amount of respect and compassion we feel for you and the decision that you are making. We hope that whomever you choose as potential parents loves the child as much as we plan to.
Ryan & Jennifer
Favorites
Actor
Robert Downey Jr.
Orlando Bloom
Actress
Jennifer Aniston
Zendaya
Author
Bernard Cornwell
Kate Chopin
Book
Outlander
The Awakening
Childhood Memory
Sleepover with Friends
Fishing
Childhood Toy
Pokemon Cards
Children's Book
The Very Hungry Caterpillar
Pippi Longstocking
City
London, UK
London, England
Classic Movie
Casablanca
When Harry met Sally
Day of Week
Thursday
Saturday
Dessert
Chocolate Covered Bananas
Ice Cream
Disney Movie
A Goofy Movie
The Little Mermaid
Dream Job
Travel Blogger
Travel Journalist
Dream Vacation
European Tour
Visit each country
Family Activity
Dog Park
BBQ
Flower / Plant
Juniper
Rosemary
Form of Exercise
Rowing
Bike
Holiday
Thanksgiving
Christmas
Holiday Tradition
Christmas Tree shopping day after Thanksgiving
Getting together with family and friends
Ice Cream
Mint Chocolate Chip
Cookies and Cream
Leisure Activity
Comedy TV
Comedy TV
Magazine
WIRED
National Geographic
Memory with a Child
Going camping with my cousin's family of three kids
Painting with my niece
Memory with Spouse
First time traveling overseas, initial reaction of awe to Italy
Traveling
Movie
Liar Liar
Fools Rush In
Movie Munchie
Swedish Fish
Popcorn
Movie Quote
We'll always have Paris.
Waiter, there is too much pepper on my paprikash
Movie Type
Comedy
Comedy/Romcom/action
Musical
The Phantom of the Opera
Rent
Musical Group
Armin Van Buuren
Muse
Nursery Rhyme
Hickory dickory dock!
I'm a Little Teapot
Olympic Event
Archery
Artistic Gymnastics
Personal Hero
Nikola Tesla
Malala Yousafzai
Play
The Woman in Black
The Crucible
Poet
Robert Frost
Edgar Allen Poe
Quality about my Spouse
Perseverance
He is so even keeled. Unshakable no matter what unforeseen events arise.
Quote
Life is too deep for words, so don't try to describe it, just live it. -C.S. Lewis
"There is no gate, no lock, no bolt that you can set upon the freedom of my mind." Virginia Woolf
Sandwich
Italian Sub
Grilled Cheese
Shopping Store
Old Navy
Express
Song
Pocketful of Sunshine
Stairway to Heaven
Subject in School
Math
History
Thing to Cook
Breakfast
Pasta
Time of Day
Sunrise
Evening
Tradition
Coffee before work
Breakfast on the weekends
TV Show Character
Chandler Bing
Chandler Bing
Type of Music
Electronic
Rock
Vacation Spot
Florence
Inverness
Video Game
World of Warcraft