1-800-ADOPTION
Thank you for viewing our profile
If you would like to learn more about us, please call 1-800-ADOPTION (2367846), fill out the form at the bottom of our on-line profile page, or email us at bp_information@americanadoptions.com.
To revisit our on-line profile page and view our profile video at American Adoptions, simply use your mobile phone to scan the QR code on the right. We are looking forward to hearing from you!
Guy & Caitlin
Hi! We are Guy and Caitlin. Thanks for considering us in what must be an overwhelming process. We are an easy going, fun, loving couple that shares our home with our daughter, our two dogs and our chickens. Our daughter was born 16 weeks early, so our road to growing our family has been a little different. This experience has given us a unique parenting perspective.
About Us
Job
Manufacturing Support Engineer
Benefits Coordinator
Education
Bachelor's Degree in Engineering
Bachelor's Degree in Biology
Relationship
Legally Married
Why We Chose Adoption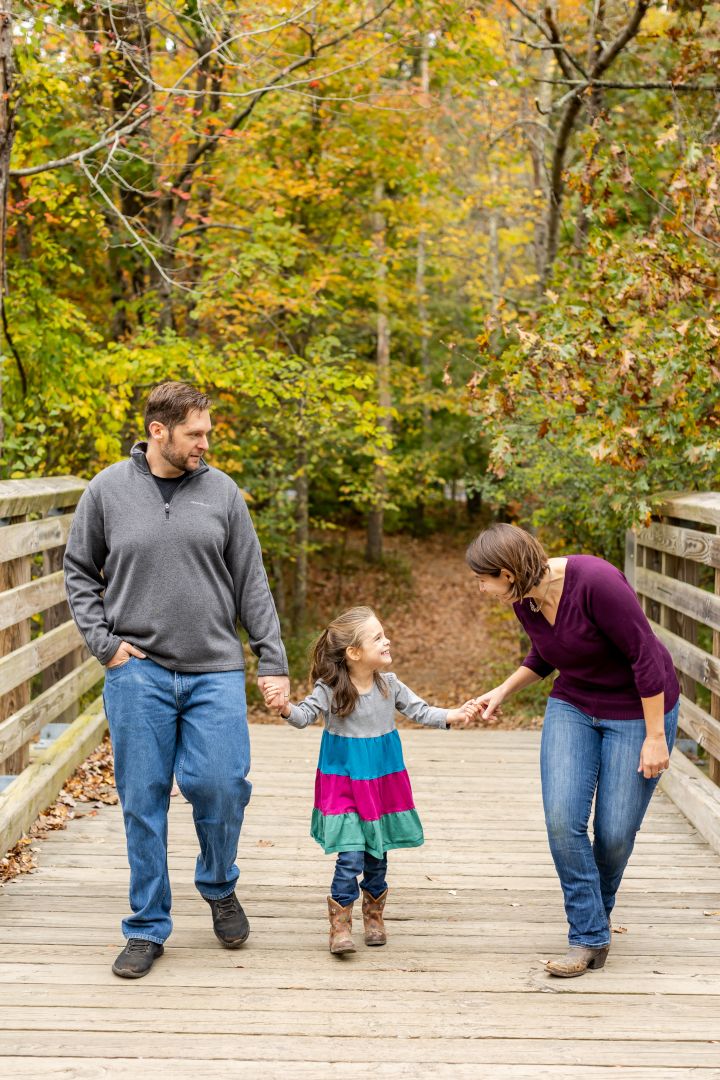 Adoption was something that we talked about early on in our relationship as we have friends and family members that are adopted. Our daughter, Grace, was born 16 weeks early and we were told by specialists that we would be high risk for having another baby very prematurely and are considered high risk for losing the baby. Shortly after having our daughter we knew that adoption was how we wanted to grow our family. Grace is now a healthy, thriving four-year-old. We have enjoyed watching her grow and interact with the world around her.
Growing up in larger families, we both always pictured our daughter having a sibling to be with. We are close to our extended family and have a few nieces and nephews, but it is just different. Having siblings shaped who we are as adults and we are so excited by the possibility of growing our family through adoption. We have so much love to give and adding that missing piece would truly be a blessing.
Our Leisure Time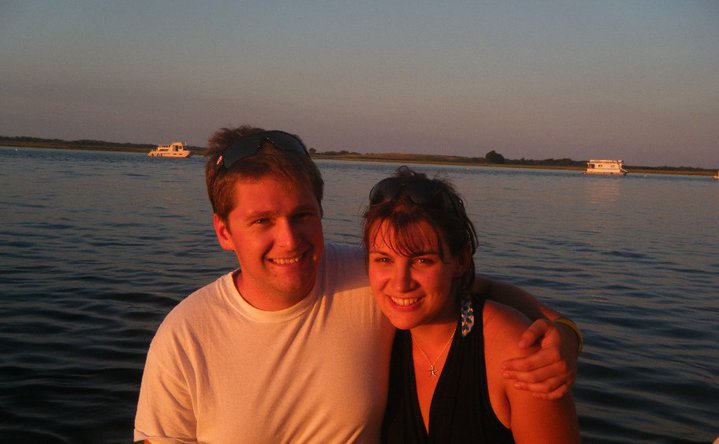 We have a lot of similarities in terms of what we enjoy for leisure time. For starters, both of us enjoy pretty much anything that involves being outside. Biking, hiking, and visiting local farms/beaches make up most of our leisure time. Our love of the outdoors comes from great memories from our childhoods. Guy's family owns a camp on a lake in New Hampshire. Caitlin's family owned a houseboat on the ocean close to where we live now. Even during the snowy and cold winters we enjoy ice fishing and snowmobiling with our friends and families. More recently we have spent a lot of time with our daughter hiking in the beach dunes searching for snowy owls. We look forward to taking a new addition along with us on our adventures and teaching them many lessons along the way.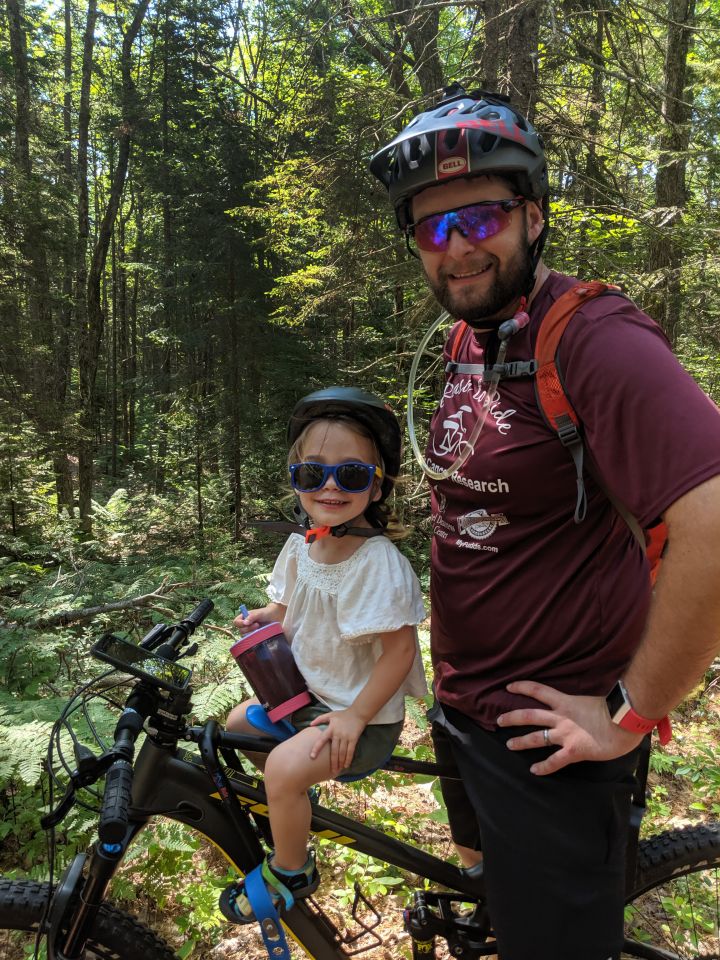 We also both love to give back and help our friends, family and community. Caitlin is part of our local community garden which grows vegetables for our local food pantry. She also delivers meals to those in town that need it. Guy volunteers his time building local trails/bridges to make the outside more accessible to all. We take a lot of pride in our careers, our family, and our community. This is something we hope to pass down to our children by leading by example.
Cultural Diversity
Racial injustice is something that weighs heavy on our hearts. Even though we don't live in the most culturally diverse neighborhood, we have several friends who have adopted transracially and they have been a great example of how to provide appropriate cultural mirrors for their children. We also have friends that are transracial adoptees themselves and draw upon their experiences and lessons to educate ourselves more. Keeping our child's culture and heritage transparent is very important to us. We would love to learn about the heritage, culture and traditions of our child's birth parent(s) and incorporate this into our daily lives. Everyone has a story and should be proud to tell it. Our neighborhood and family/friends group are very accepting of different cultures and fully support our decision to adopt. We are ready to continually learn about racial injustice and bias to strive to do the best than we can for our children.
Photos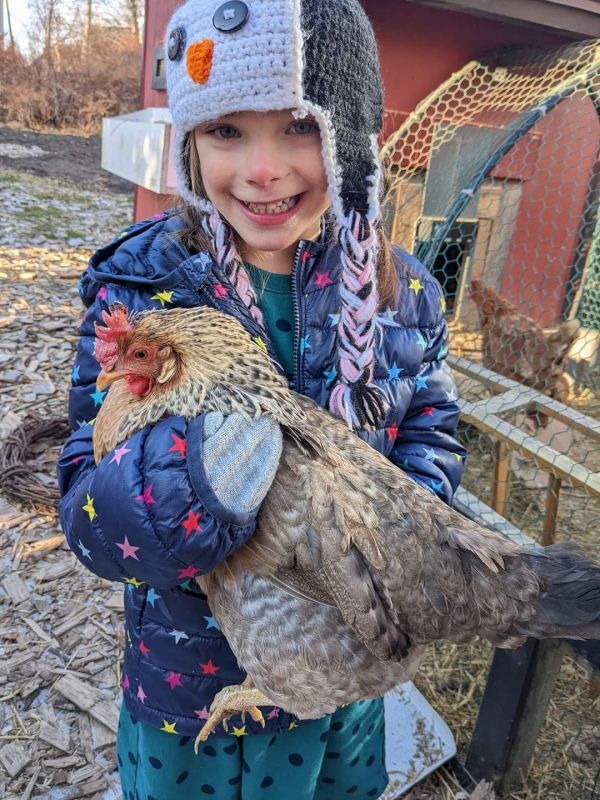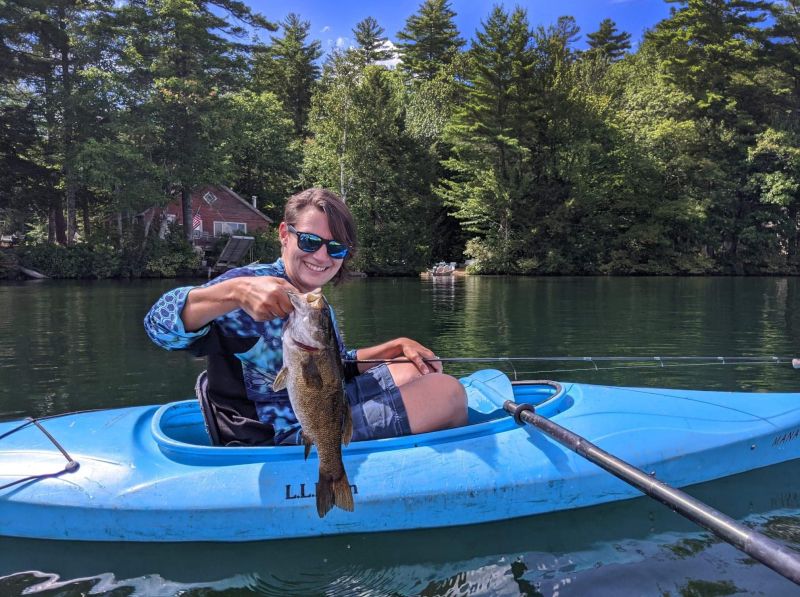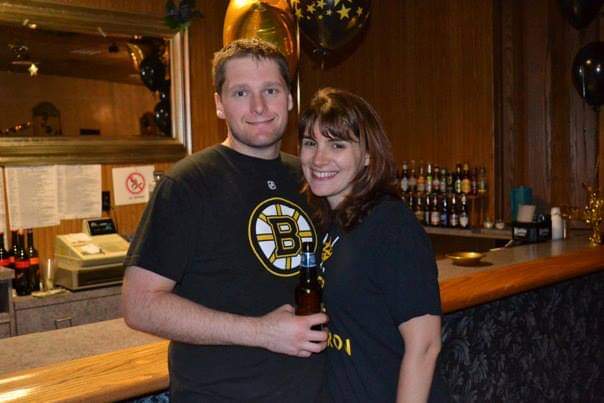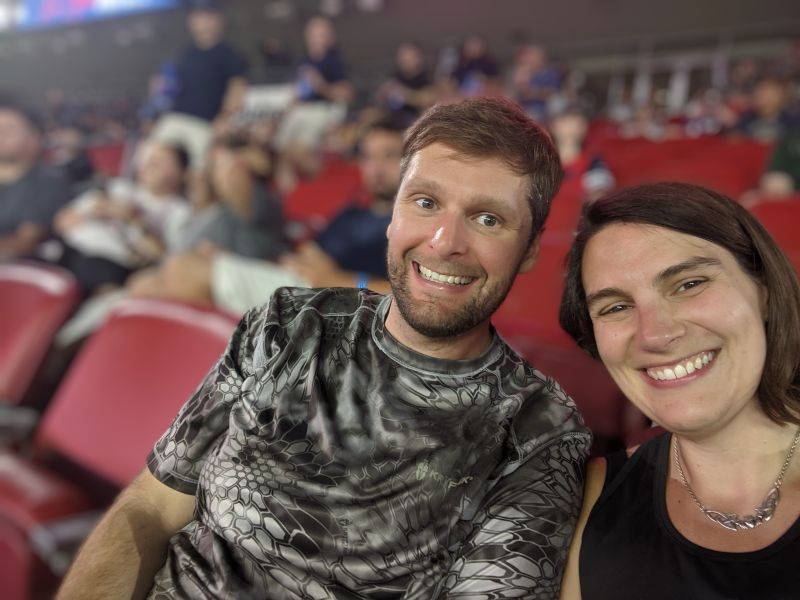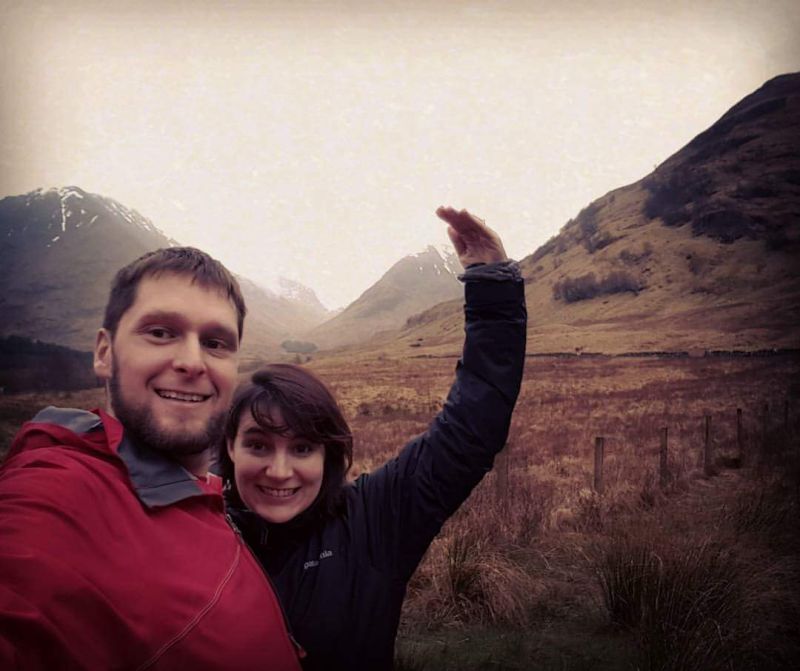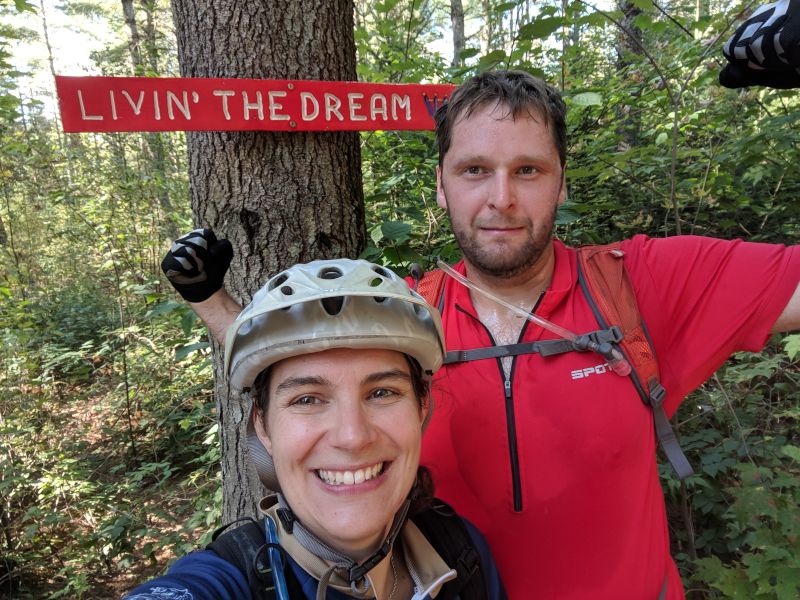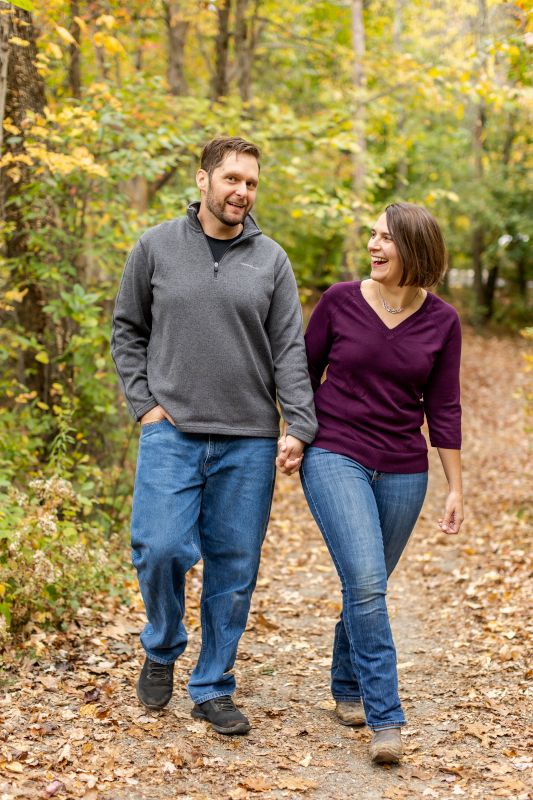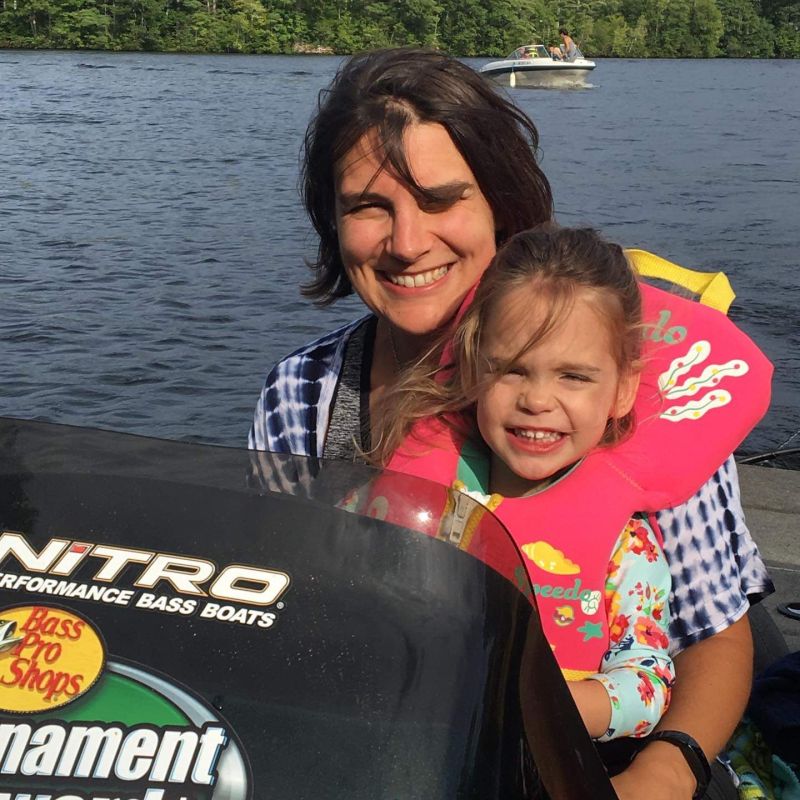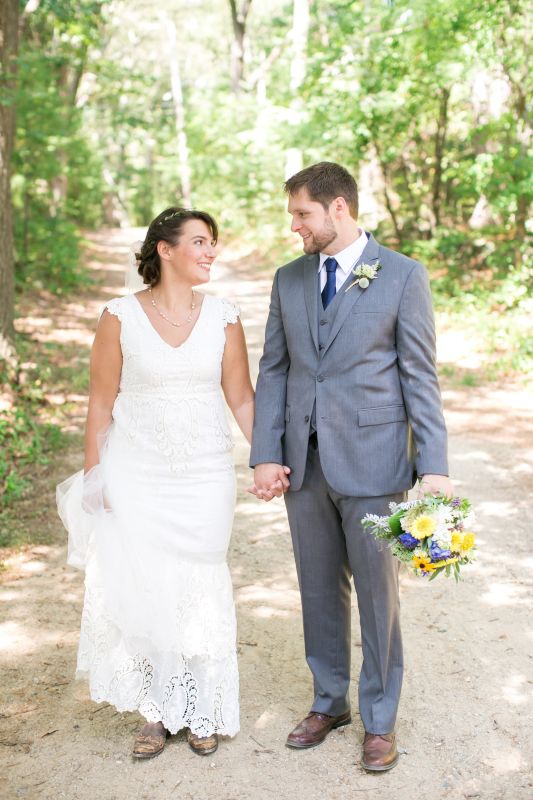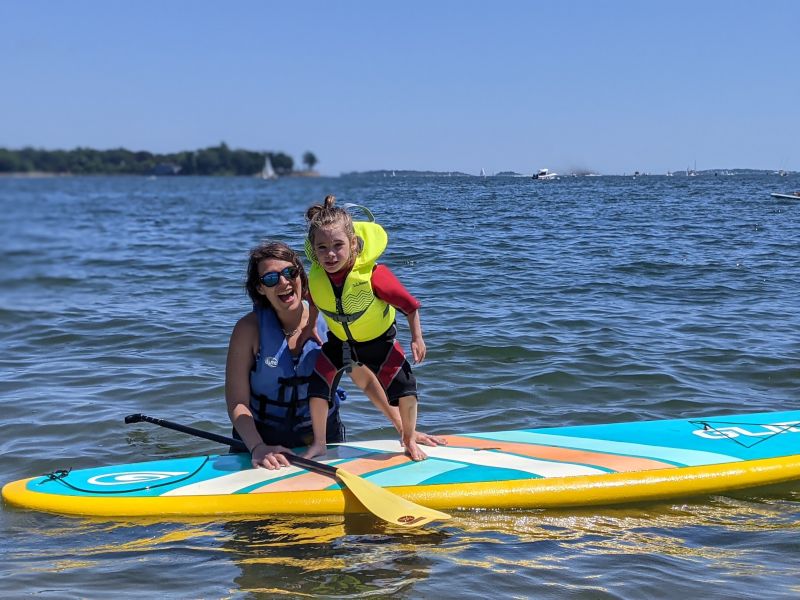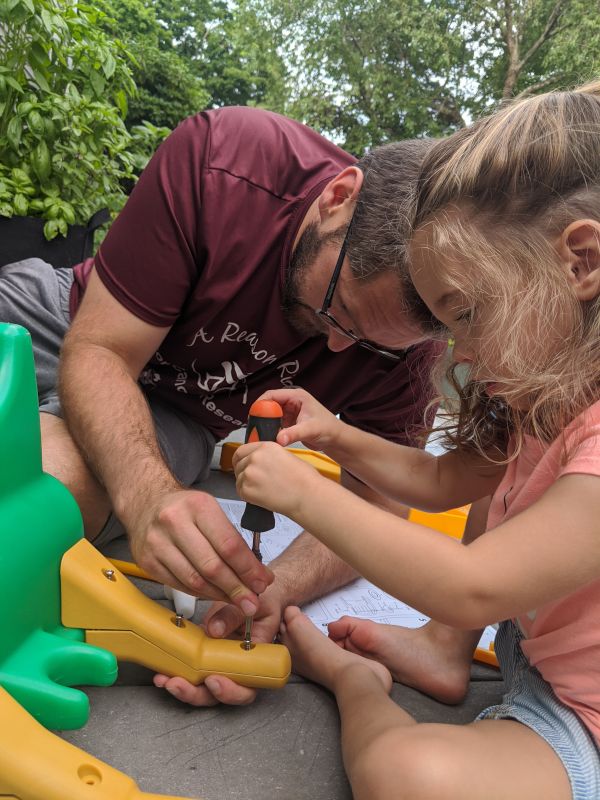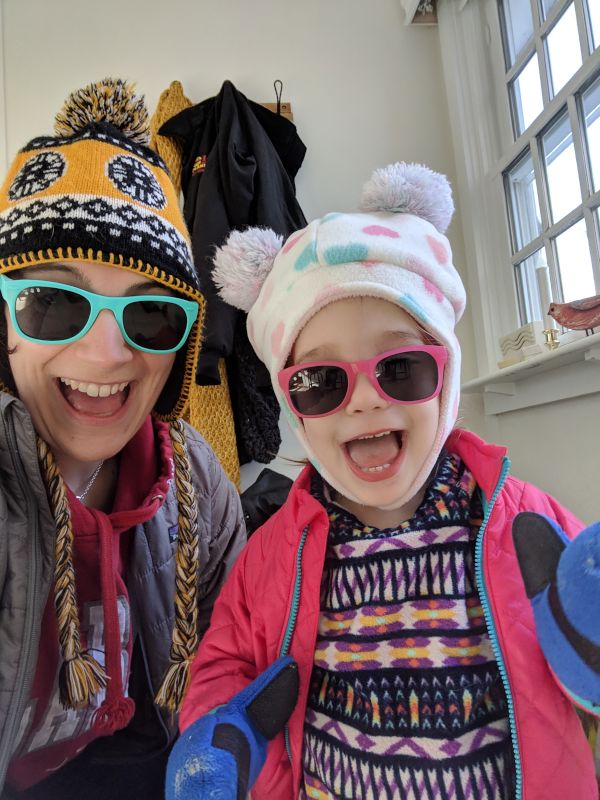 ×
1 / 12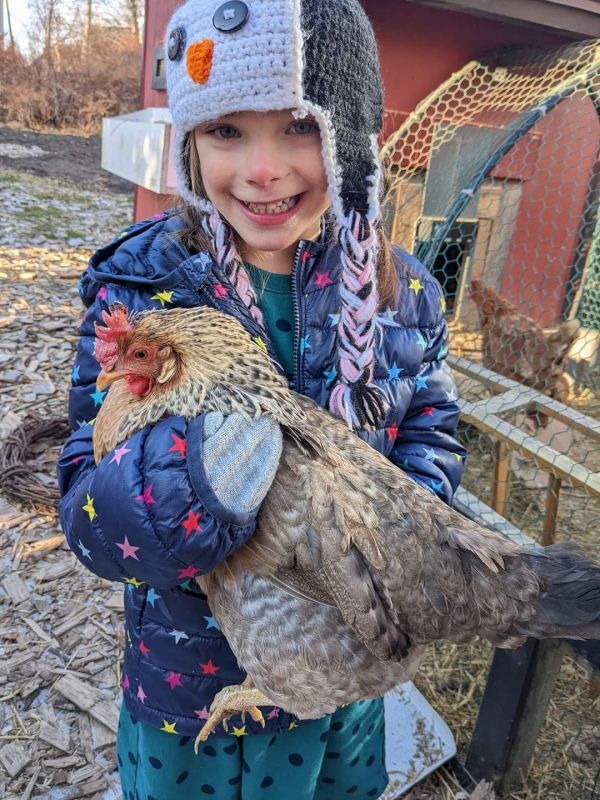 2 / 12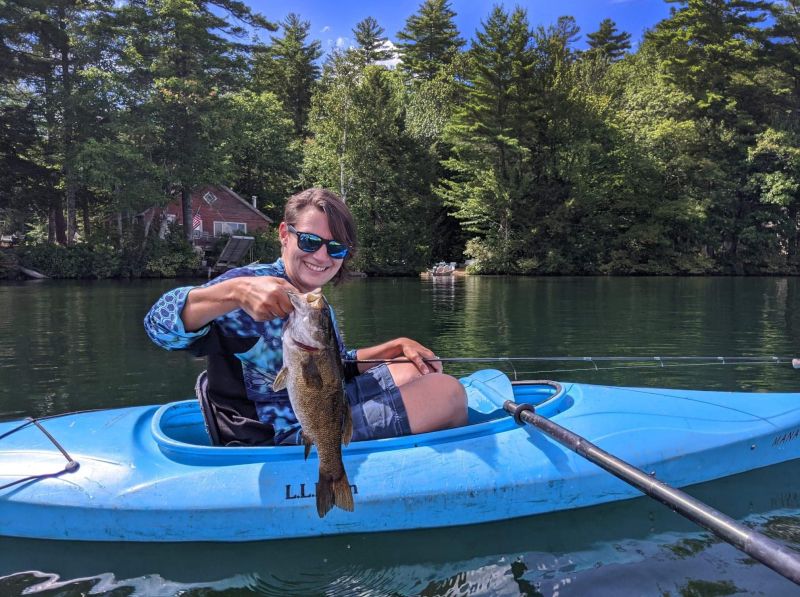 3 / 12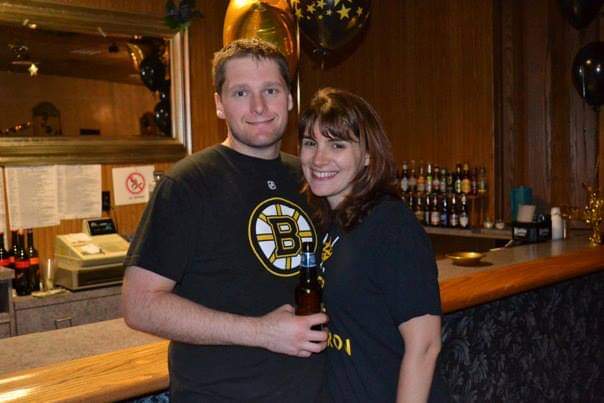 4 / 12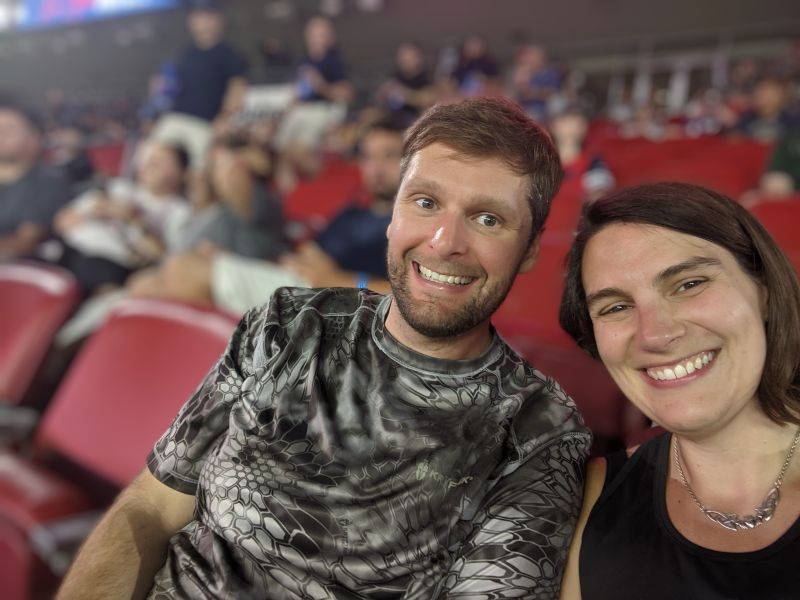 5 / 12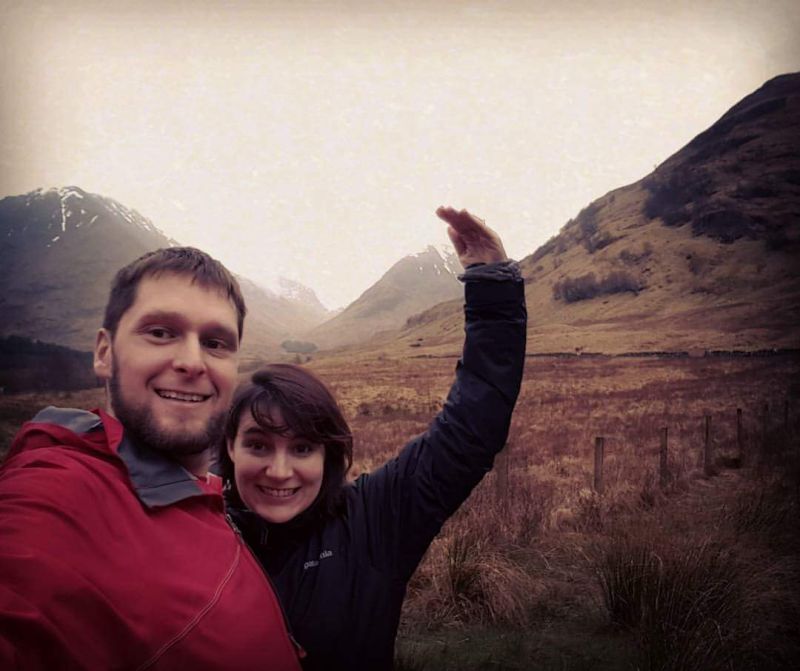 6 / 12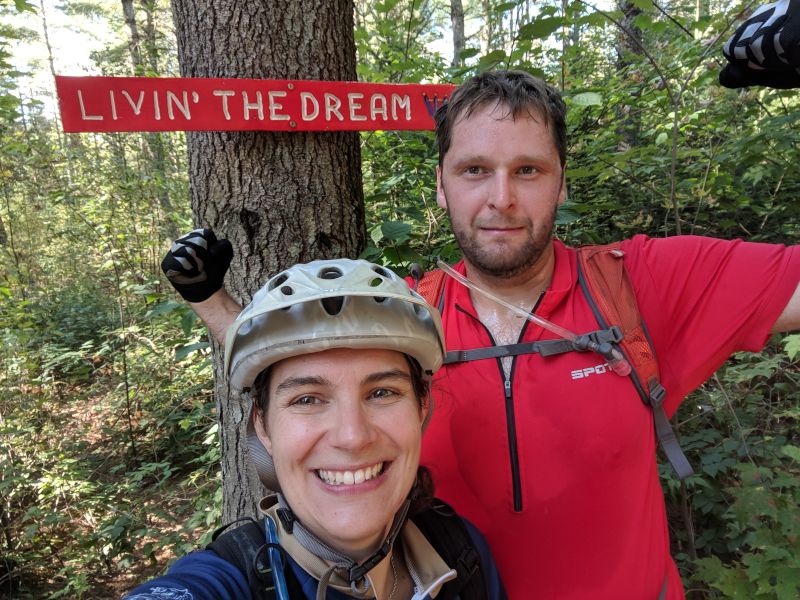 7 / 12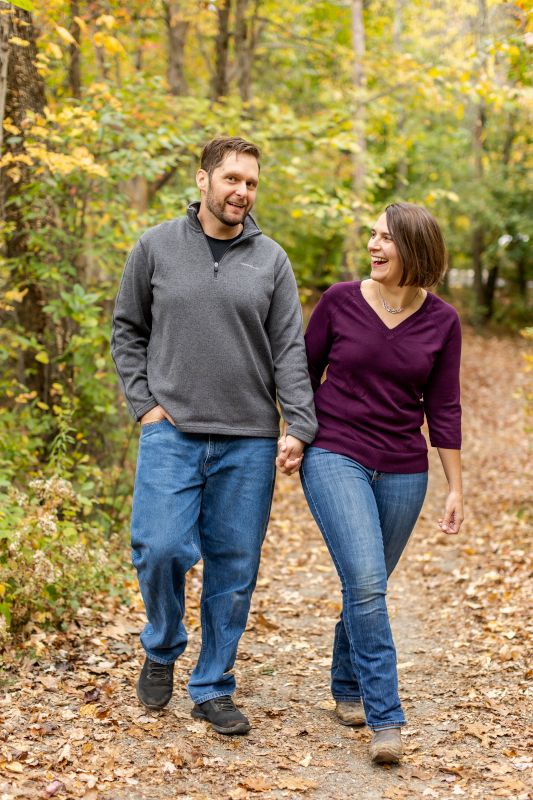 8 / 12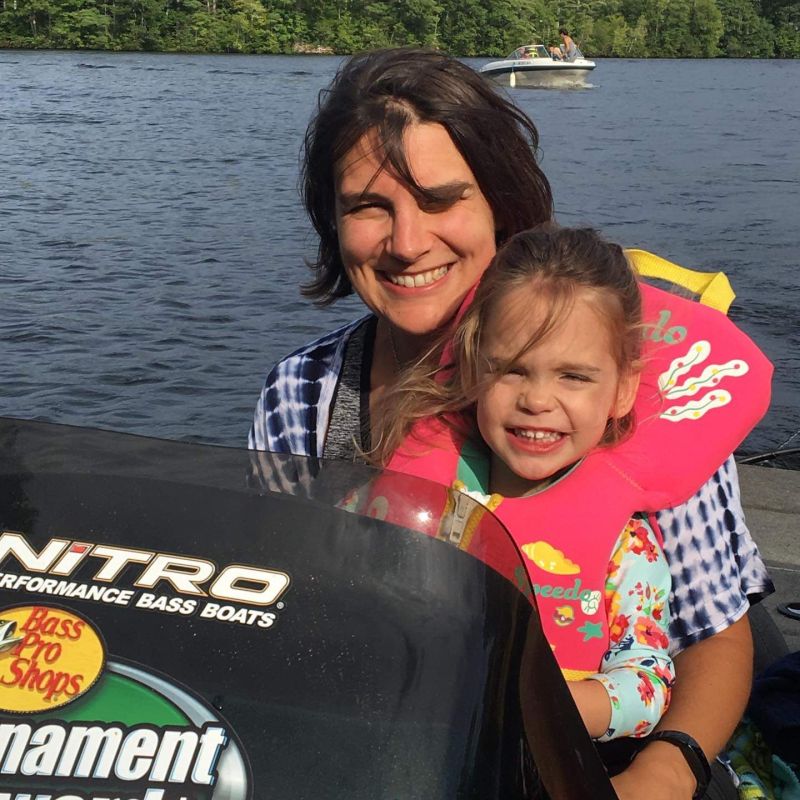 9 / 12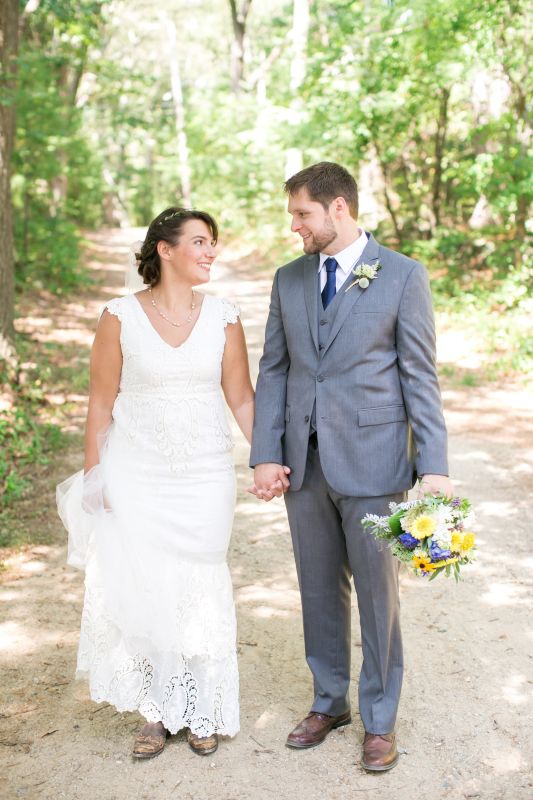 10 / 12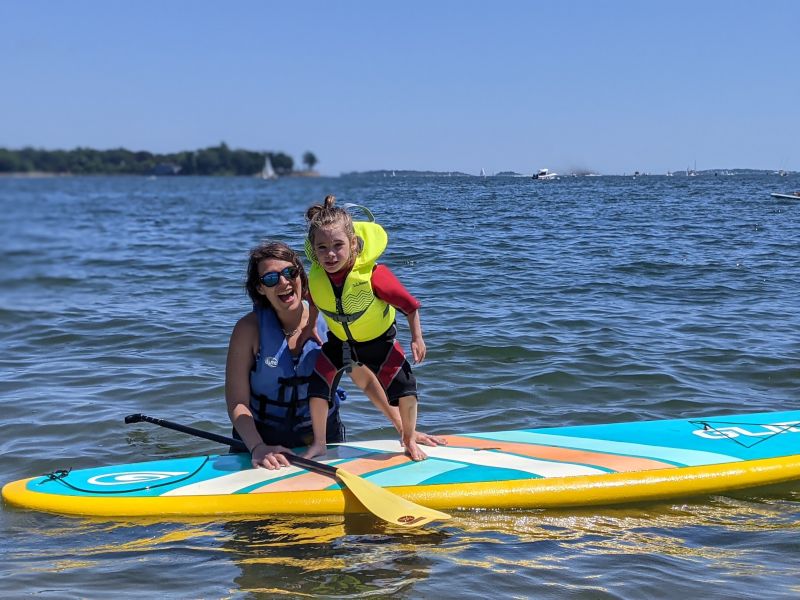 11 / 12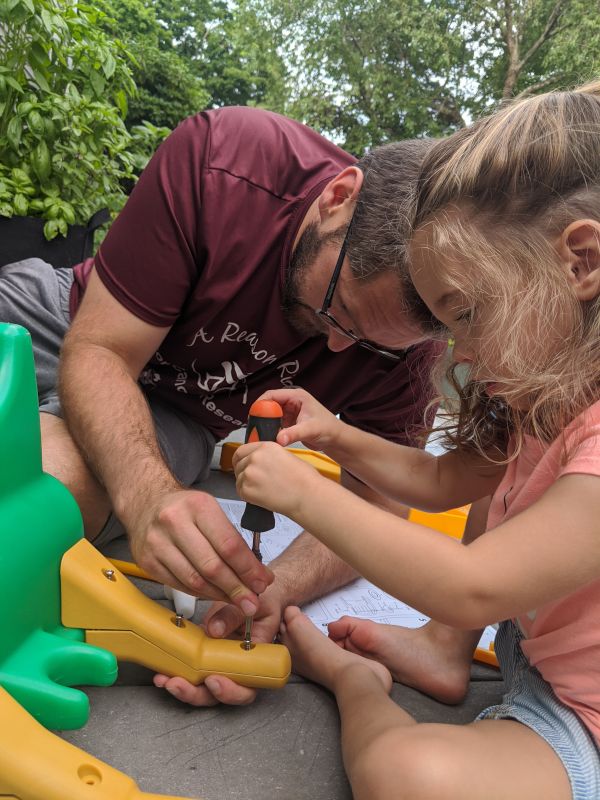 12 / 12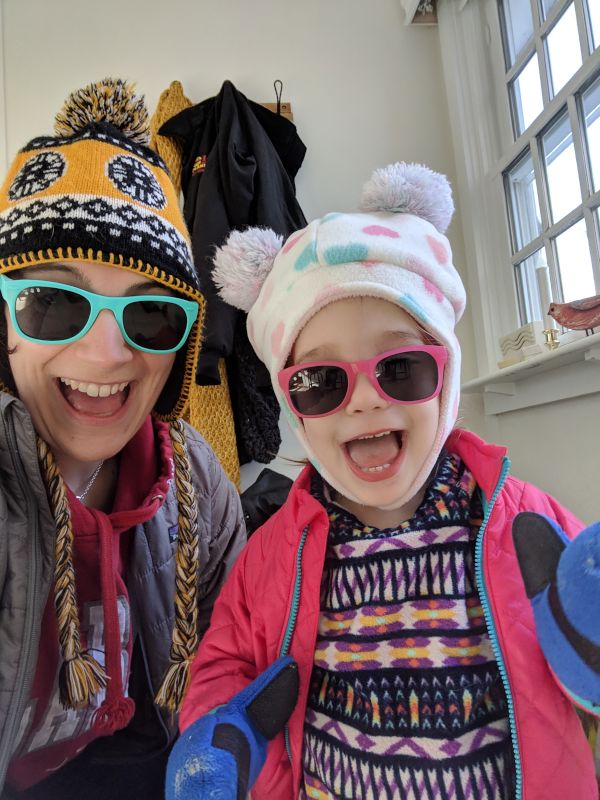 ❮
❯
Our House and Neighborhood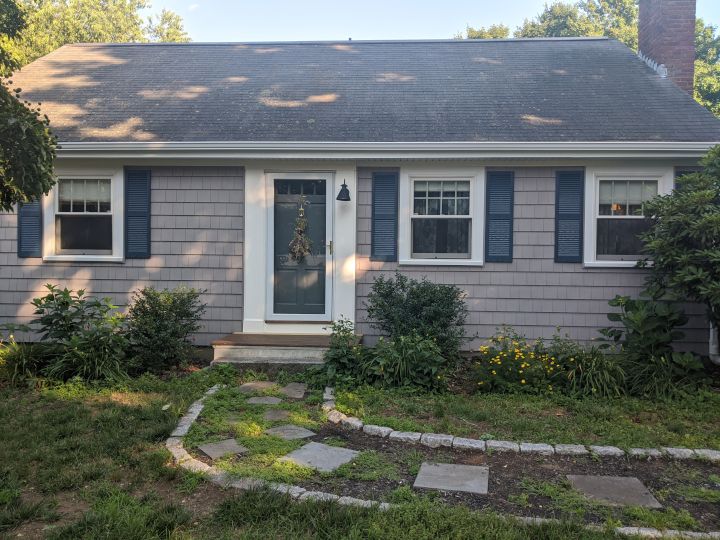 We live in a suburb about 45 minutes north of Boston. We live in a kid-friendly neighborhood that is within walking distance from three parks/playgrounds, the library and the elementary school. As a family, we spend a lot of time in our yard and enjoy homesteading including raising chickens and gardening. We recently planted 15 fruit trees and look forward to watching our orchard grow over time. Knowing how to make food or items from scratch and knowing where your food comes from is so important to us. We love including our daughter in these activities like making homemade pasta, planting trees and taking care of our chickens.
Over the years we have developed such a great relationship with our neighbors and we love the neighborhood we are in.
One of our favorite parts about living in New England is embracing the changes that come with each season. Our favorite park has a frog pond for catching tadpoles in the summer, ice skating in the winter and spring/summer concerts. We live close to a lot of beaches, hiking trails and farms which we visit often.
One of our favorite areas of our neighborhood is our Community Garden where we grow food for our local food pantry. In the warmer weather, we spend a few nights a week at the garden as a family and enjoy being with neighbors and members of our community.
We love being in a quiet, peaceful neighborhood, however, we are also only a short drive into the city to enjoy sports, museums, concerts and all of the other wonderful things Boston has to offer! We are huge sports fans (both watching and playing).
Our Extended Families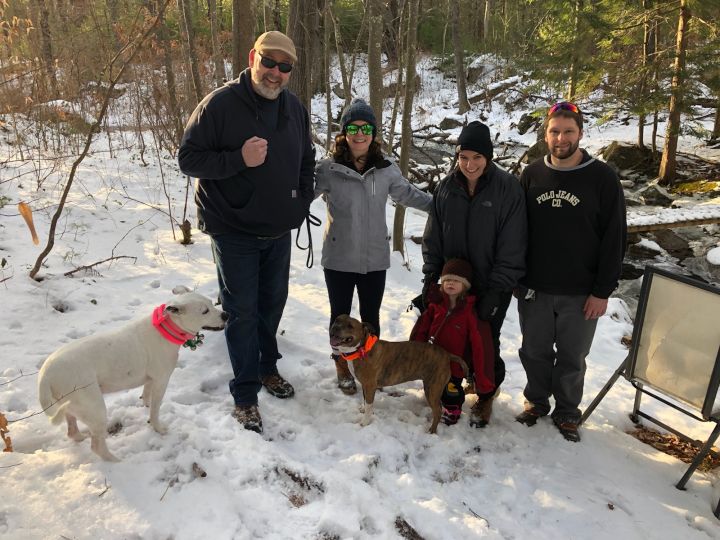 Our friends and family mean everything to us. We both grew up with large families and extended families. This includes family and close family friends that we consider family.
Both of our families live locally and we see them on a regular basis. When we announced that we were adopting, everyone was excited and there were a few happy tears (apparently, we have an emotional crew). They are beyond excited to watch our family grow and are anxiously waiting alongside us.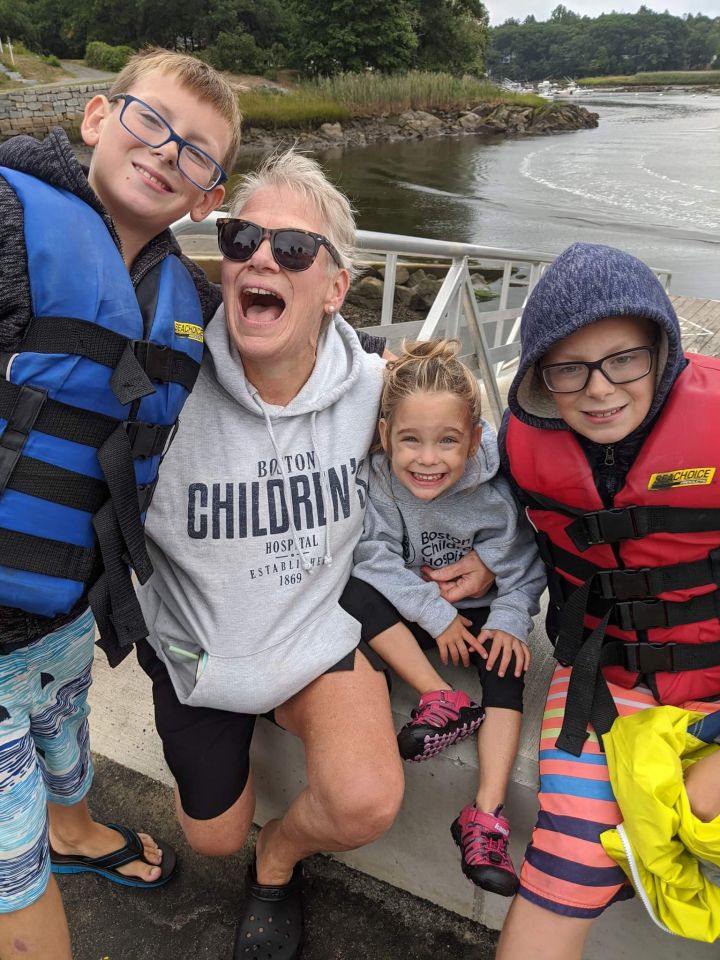 Our family is a fun and inclusive group. We share our time together boating, snowmobiling, camping, watching sports, etc. Having everyone over to our home for Sunday dinners (especially during football season) is one of our favorite things to do.
Watching our friends and families love and support our daughter has been such a fun part of parenting and we can't wait to see them with a new addition. Seeing our family with our daughter together reminds us of our own childhoods. We are blessed to have such a supportive, accepting, fun, family that we genuinely enjoy being with.
From Us to You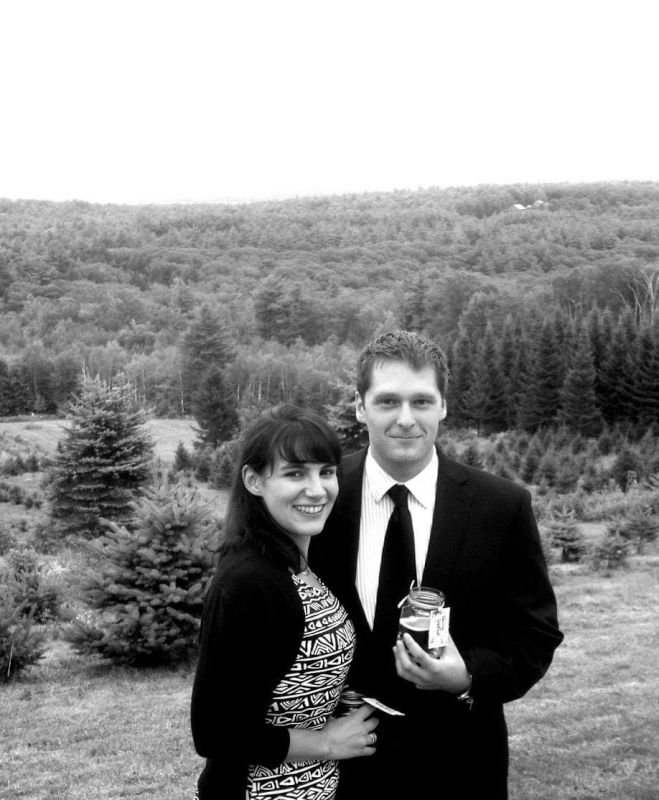 Hi! Thanks for taking the time view our profile during what must be an overwhelming process. The adoption process has brought up such a wide range of feelings for us and it has been such a rollercoaster. We fall back on the faith that something about us will click with expectant parent(s) and that a connection will be made.
There are so many unknowns on all sides of the adoption process, but we wanted to use this letter as an opportunity to let you know about who we are and our commitment to your baby and you, the expectant parent(s).
We have been together since 2009 and were married in 2015. In 2017, we found out that we were expecting a baby due in August. After a completely uneventful pregnancy, our daughter surprised us by arriving 16 weeks early at only 24 weeks into the pregnancy. Grace was born in April, weighing only 1 lb. 4 oz. She was very critical for a while and after almost 6 months in the NICU we were finally able to bring her home. She is now a healthy and thriving little girl. We learned that life doesn't always go as planned, but that we could get through anything as long as we are working together. Everything that we went through made us stronger as a couple and highlighted how well we work together as a team. The NICU experience also showed us how lucky we were to have such a great support system of family and friends. They went above and beyond helping us and kept us going.
As time went by, we couldn't help but notice that something felt like it was missing. We met with specialists that explained that another pregnancy would be high risk and a high risk of having another preemie or even infant loss. Adoption was always something that we were open to, but it was around this time that we started seriously discussing it. Our reason for adopting is that we feel like we have so much more love to give. Seeing our daughter as a big sister would be such a blessing.
Our Knowns:

Our promise is to love and raise your child.
They will always be treated as an equal and will be immensely loved by our family and friends.
We promise respect your boundaries and honor the relationship with your child (no matter what that relationship may look like).
We will work hard to give this child the best life possible.
We will take the bad days with the good days.
We will strive to be fair and consistent parents.
We will honor their culture and traditions and incorporate them into our daily lives.
We will be transparent with your child and teach them that adoption is based on an act of ultimate selflessness and love.
We promise to have FUN with this child and take them on our adventures, teaching them life lessons along the way.
We promise to love this child through their struggles and celebrate with them during their times of accomplishment.
We promise to nurture and guide this child through life while helping them become strong independent people.
Thank you again for your time. We wish you and your baby well.
Guy & Caitlin
Favorites
Actor
Robert Downy Jr.
Lin Manuel Miranda or John Krasinski
Author
George RR Martin
Diana Galbaldon
Book
Prey - Michael Crichton
The Perfect Storm
Candy Bar
Plain old Chocolate
Anything Chocolate
Cartoon
Road Runner and Coyote
Beauty and the Beast
Childhood Memory
Road Trips with Dad
Sunday dinners with the family
Childhood Toy
Dinosaurs
Cassette Karaoke Machine
Children's Book
Hop on Pop
Little House on the Prairie
Classic Movie
Toy Story
Jurassic Park
Dessert
Carrot Cake
Ice Cream
Disney Movie
Aladdin
Lion King
Dream Job
Bicycle Shop Owner
Bed and Breakfast Host
Dream Vacation
Colorado
Mountain Biking in Vermont
Family Activity
Riding Bikes
Going to the beach
Flower / Plant
Tomato Plants
Sunflower
Form of Exercise
Mountain Biking
Biking
Game
Hide and Seek
Cards Against Humanity
Holiday
Christmas
Memorial Day
Holiday Song
Dominic the Donkey (my brother's name is Dominic and it drives him crazy!)
Let it Snow
Holiday Tradition
Cooking with my Mom
Christmas Eve walk with the family in the woods
Ice Cream
Cherry Vanilla
Cookie Dough with Chocolate Sprinkles
Junk Food
Potato Chips
Ice Cream
Leisure Activity
Hot Tubbing
Gardening
Magazine
Singletracks
Highlights
Memory with a Child
The first time on Pop-Pop (my dad's) boat.
Taking my daughter ice skating for the first time
Memory with Spouse
Bar Harbor Maine Vacation
Hiking in Scotland on our honeymoon.
Movie
The Avengers
Happy Gilmore
Movie Munchie
Popcorn
Popcorn
Movie Quote
"...So much room for activities" - Step Brothers
"And when the wind blows hard and the sky is black? Ducks fly together"- Mighty Ducks
Musical Group
Tom Petty
Dave Matthews Band
Nursery Rhyme
Three Little Ducks
Olympic Event
Cycling
Luge
Quality about my Spouse
Her determination and never give up attitude
How laid back and fun he is
Quote
"It's just a flesh wound"
You are braver than you believe. Stronger than you seem. Smarter than you think & loved more than you know.
Restaurant
Blue Fin (sushi)
Sandwich
Roast Beef (New England Style)
BLT or Roast Beef
Scripture
Grace Upon Grace
Song
Bicycle by Queen
Grey- Dave Matthews Band
Sport to Play
Lacrosse
Hockey
Sport to Watch
Football
Hockey
Sports Star
Troy Polamalu
Patrice Bergeron (Boston Bruins)
Sports Team
Pittsburgh Steelers
Boston Bruins
Subject in School
History
Biology
Thing to Cook
Breakfast
Pho or Ramen
Time of Day
Morning
Early Morning
Tradition
Omelet Saturdays
Picking out a new Christmas ornament each year.
TV Show
Game of Thrones
The Office
TV Show Character
Tyrion Lanister
Dwight from the Office
Type of Music
Classic Rock
Varies with Mood
Vacation Spot
Scotland
Vermont