1-800-ADOPTION
Thank you for viewing our profile
If you would like to learn more about us, please call 1-800-ADOPTION (2367846), fill out the form at the bottom of our on-line profile page, or email us at bp_information@americanadoptions.com.
To revisit our on-line profile page and view our profile video at American Adoptions, simply use your mobile phone to scan the QR code on the right. We are looking forward to hearing from you!
Klint & Allison
We view adoption as a beautiful blessing to families. We're excited to begin this journey and grow our family. Thank you for reading our profile. Our prayers are with you as you make this difficult decision. Adoption has touched our lives and been a wonderful blessing, and we hope you would consider us.
About Us
Job
Systems Engineer
Principal Data Analyst
Education
Bachelor's Degree in Finance & Accounting
Master's Degree in Business - Supply Chain Management
Relationship
Legally Married
Our Family Traditions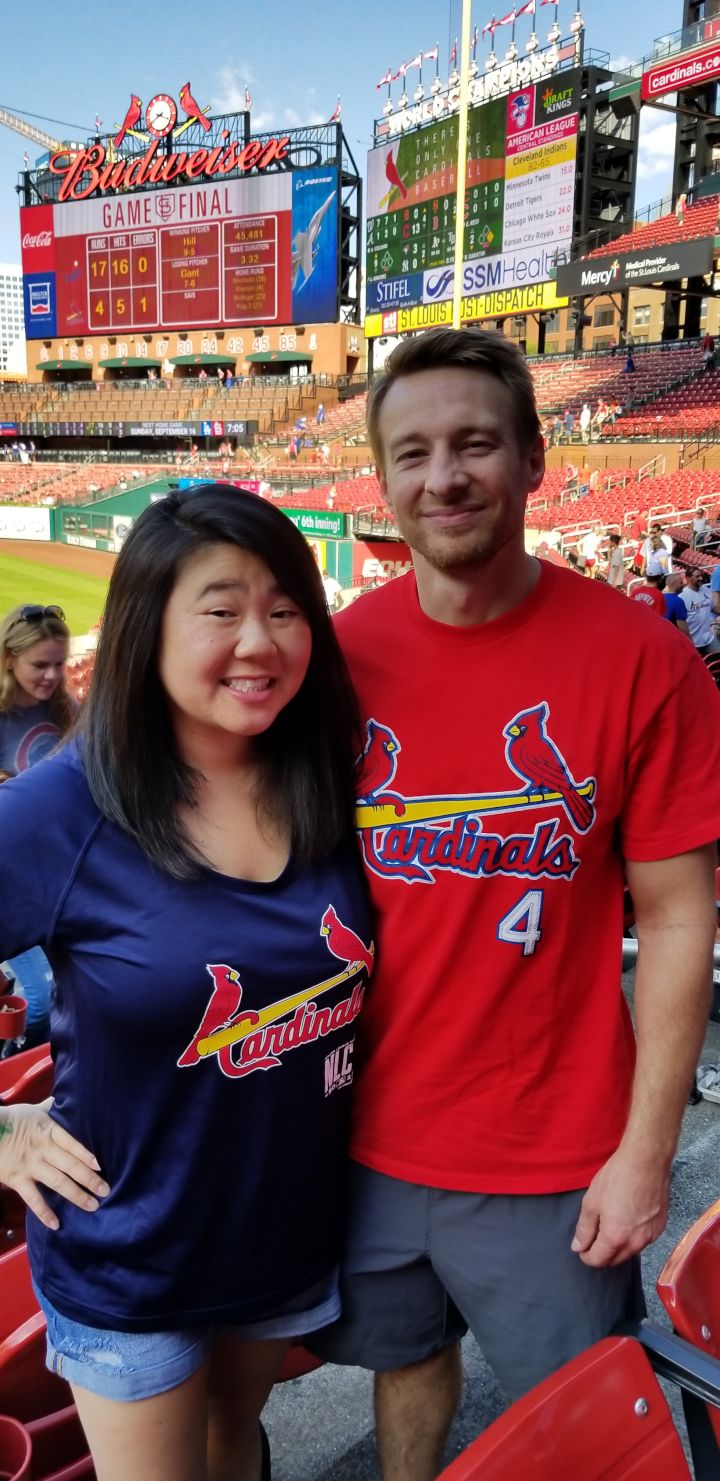 We love camping with extended family in the Spring and Fall. We play board games and enjoy one another's company and sit and talk by the campfire in the evenings. We also enjoy going to football and baseball games. At Easter, Allison's grandma always bakes a bunny cake and the grandkids and great-grandkids take a picture with grandma and the cake. On the Fourth of July, we make homemade ice cream and set off fireworks at Allison's mother's house. The whole neighborhood participates and it's a big spectacle every year. Christmas is our favorite holiday and we enjoy decorating the tree and baking treats for our neighbors, watching Christmas movies – like Elf and Home Alone, and taking time off from work to spend it with friends and family.
We also enjoy traveling for our favorite events each year. We go to the Iowa State Fair in August to look at the tractors and eat pork chops on a stick! We also go to St. Louis to watch a few Cardinals games during baseball season. We try to take a big vacation each year as well. As a couple, we like visiting the Caribbean and Europe. With a child, our destinations might look different but the experiences and memories we make are what really matter.
Qualities We Love, Admire and Respect in Each Other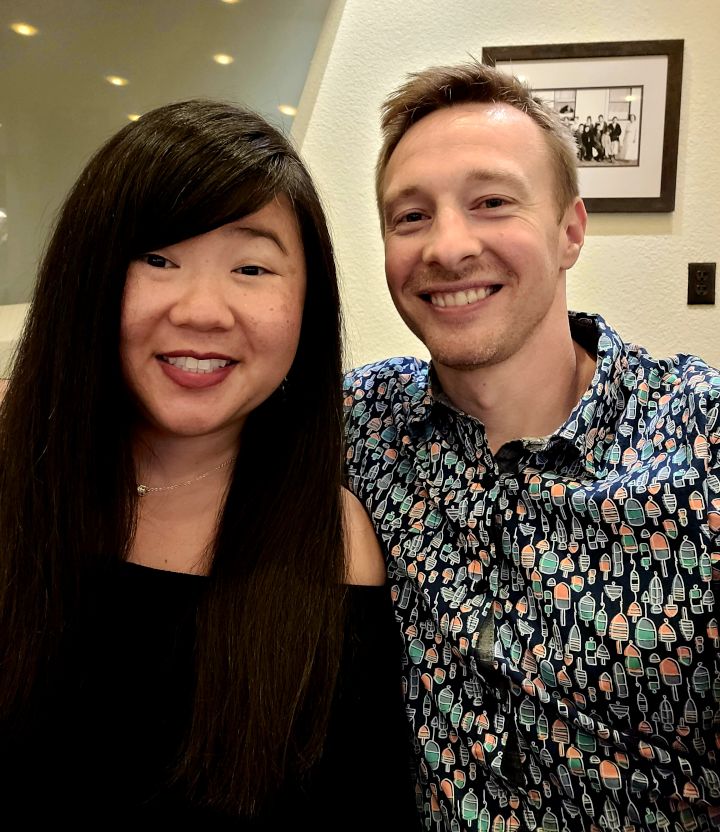 Klint About Allison: Allison is great at baking, cooking, and crafting. She also loves traveling and planning get-togethers with family and friends. She is very thoughtful and always puts other's needs ahead of her own. When someone close is sick or grieving, she will cook a meal or do what she can to help. She has a great sense of humor and there's not a day that goes by where we aren't laughing at something silly or goofy.
Allison About Klint: Klint is very athletic and I can see him coaching little league or soccer. He enjoys playing basketball with our nephew and will love playing together with a child. By profession Klint is in IT and technology is a passion of his. He loves gadgets and tinkering with electronics. He and our child will enjoy many fun projects together.
Adoption & Diversity in Our Family
Our family is very diverse and includes many adopted family members. Allison was adopted from South Korea and her brother was also adopted and is Mexican. Her aunt and cousin were both adopted and are Native American. We enjoy watching documentaries about South Korea to see where Allison came from and learn about the culture.
Klint and his side of the family are Caucasian and are of German and Italian descent. We enjoy learning about Klint's heritage from his grandparents and other family members. We look forward to taking a family trip to Europe and visiting the places where his family came from.
Photos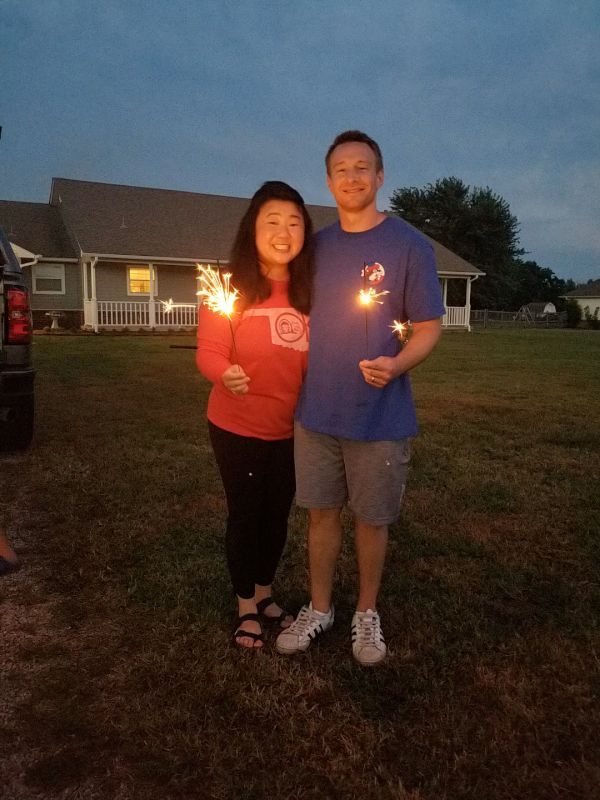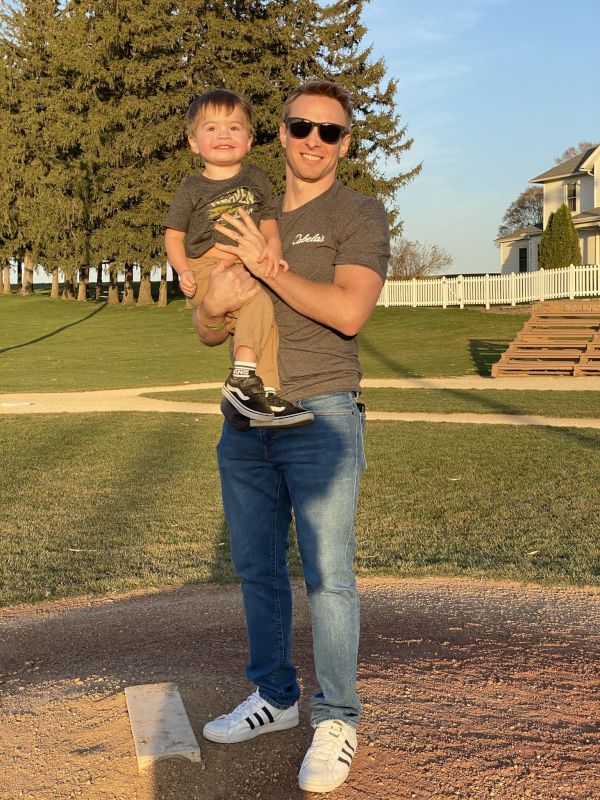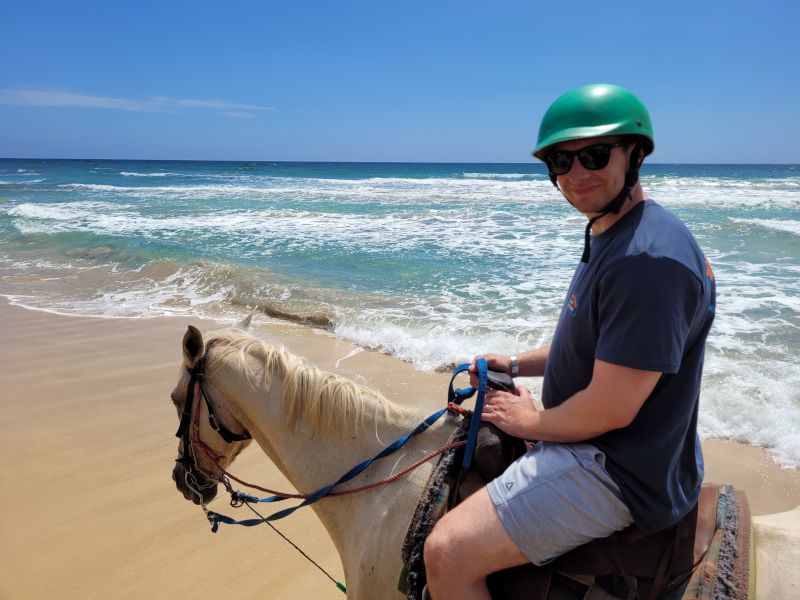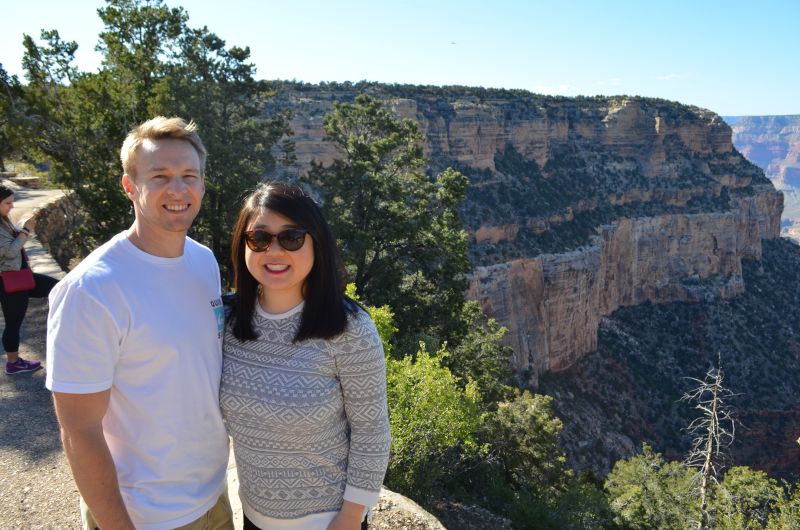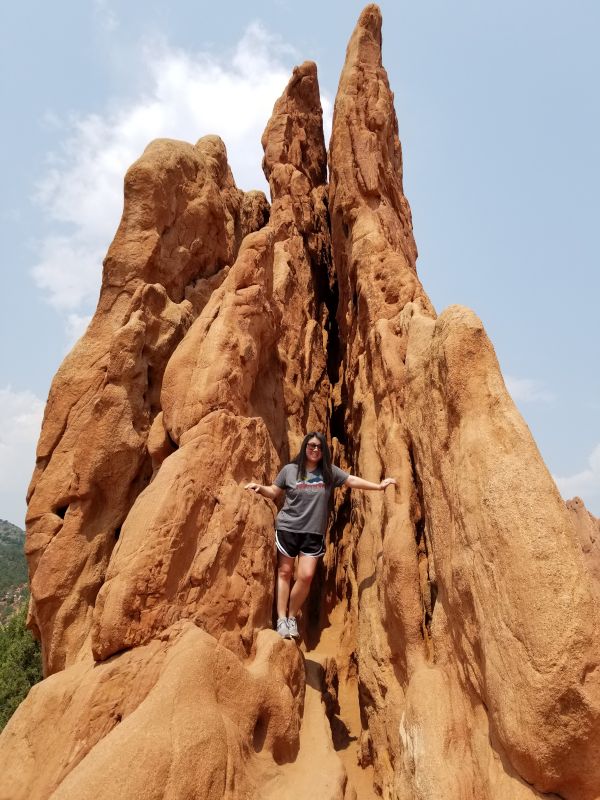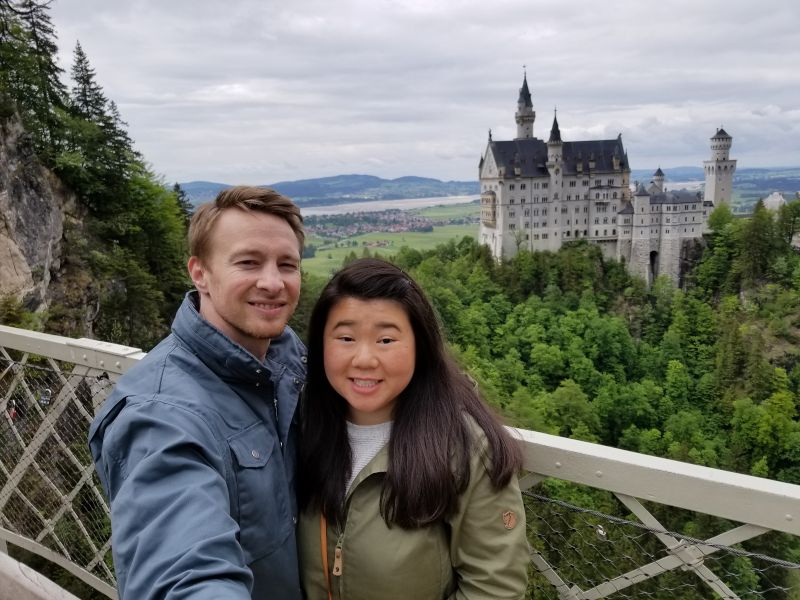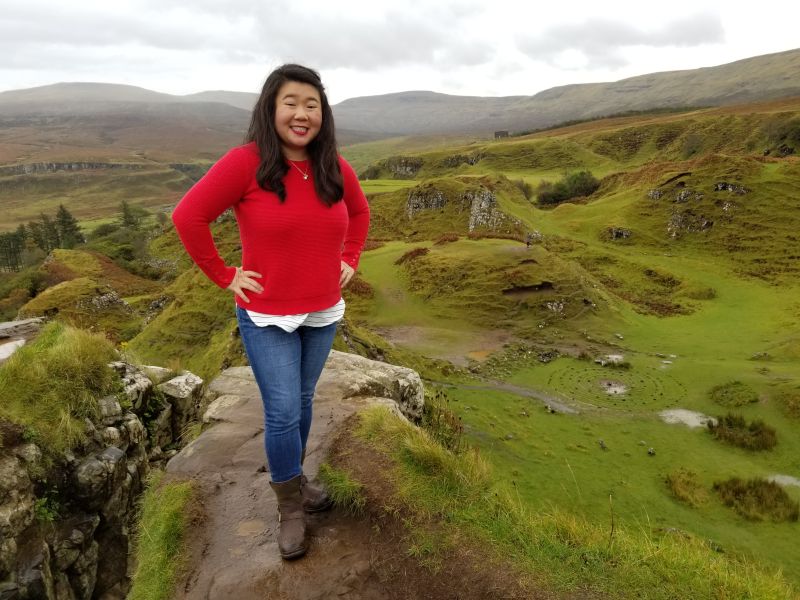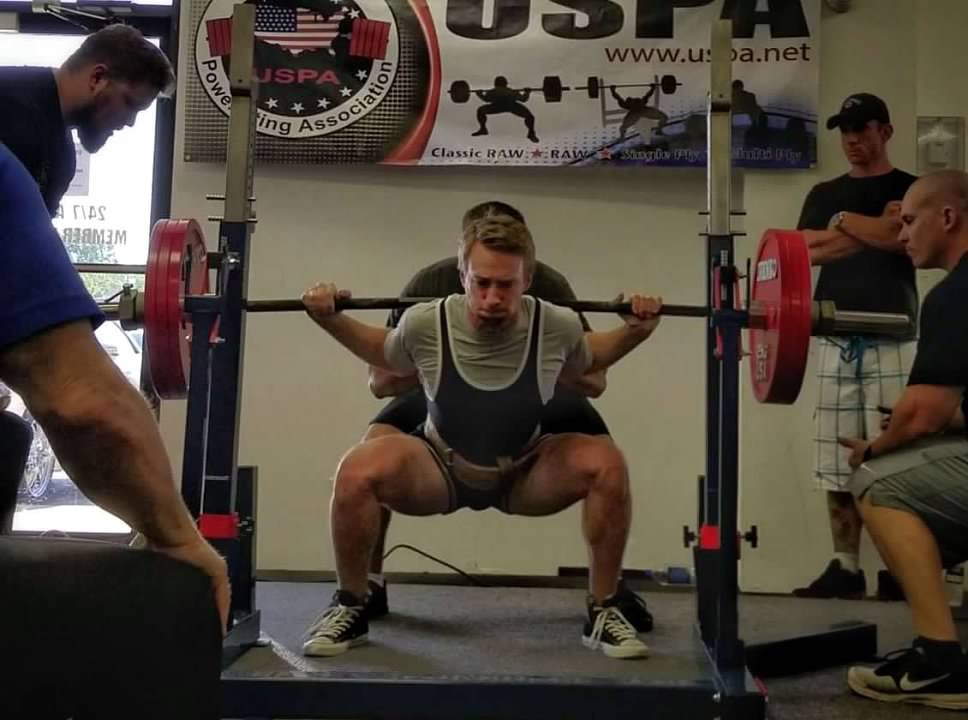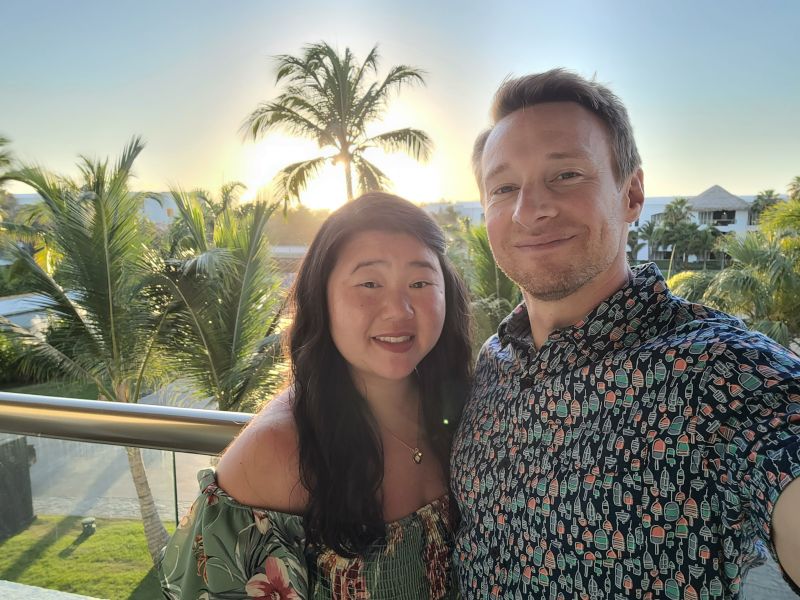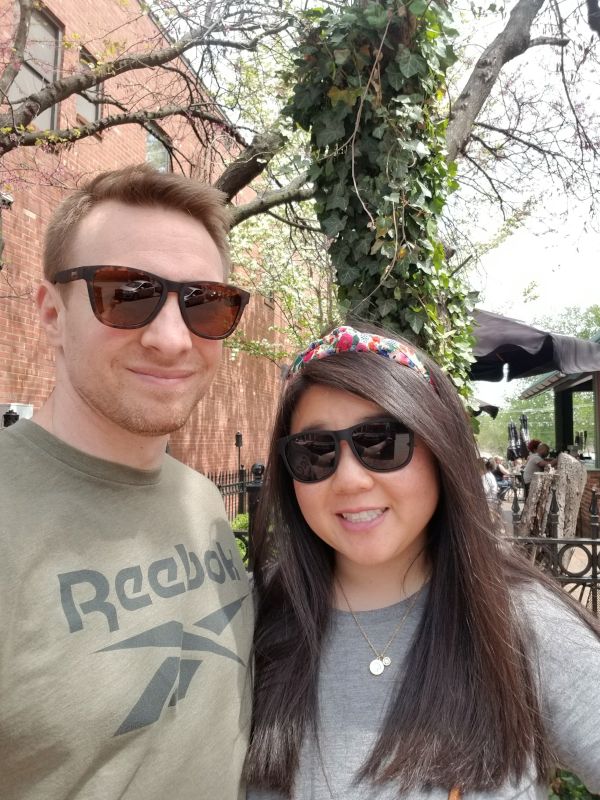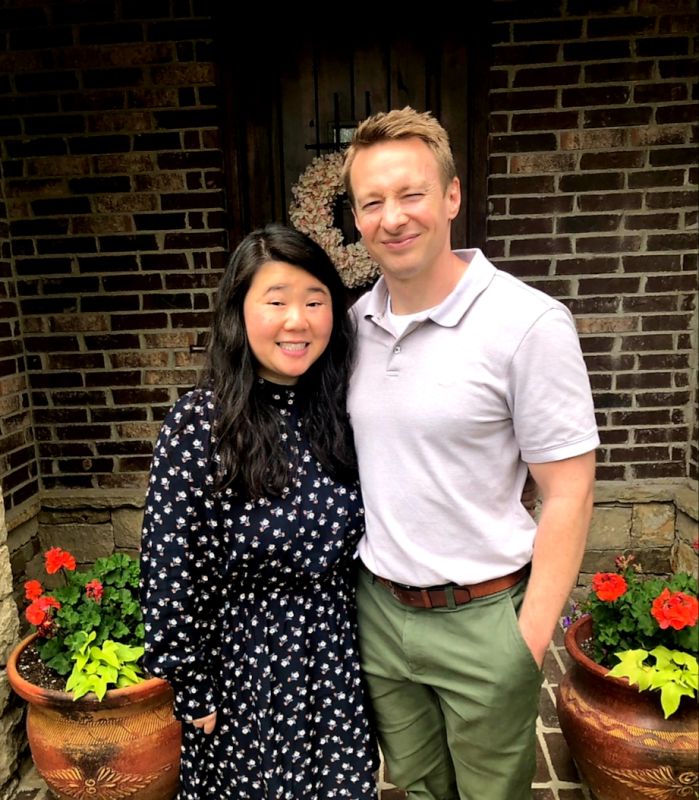 ×
1 / 11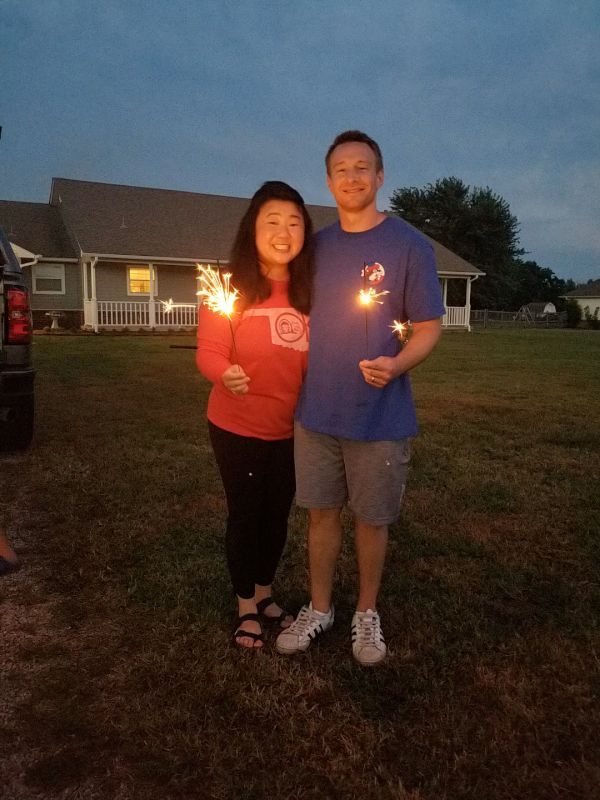 2 / 11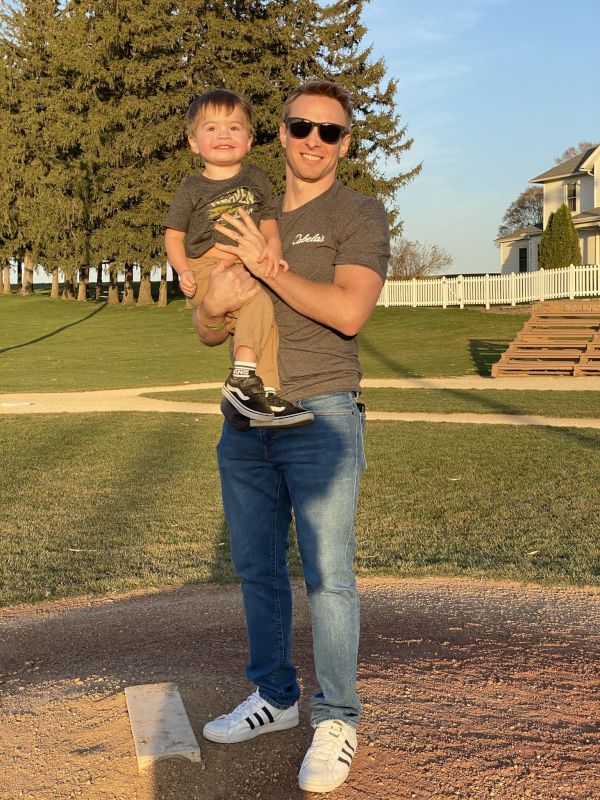 3 / 11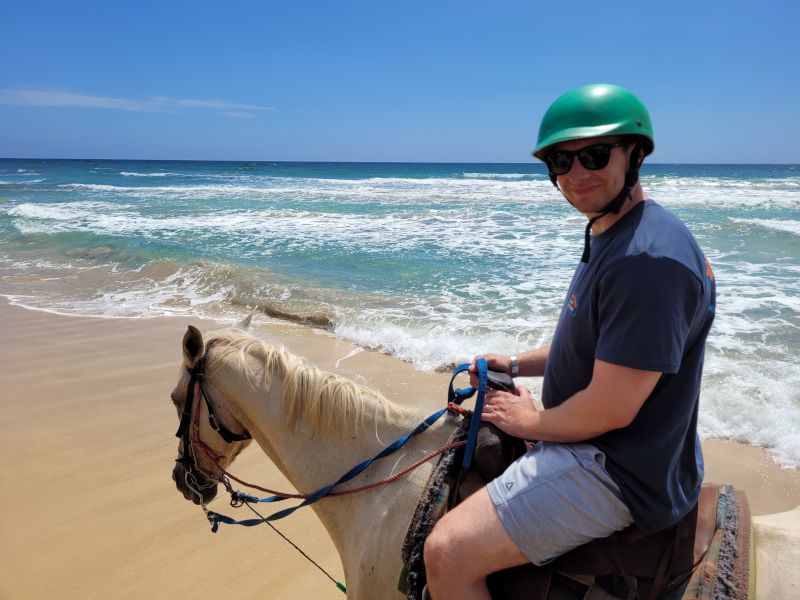 4 / 11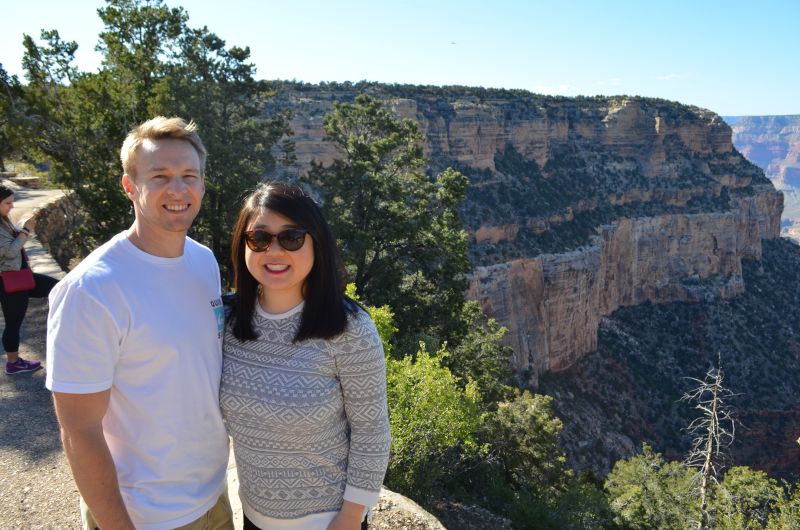 5 / 11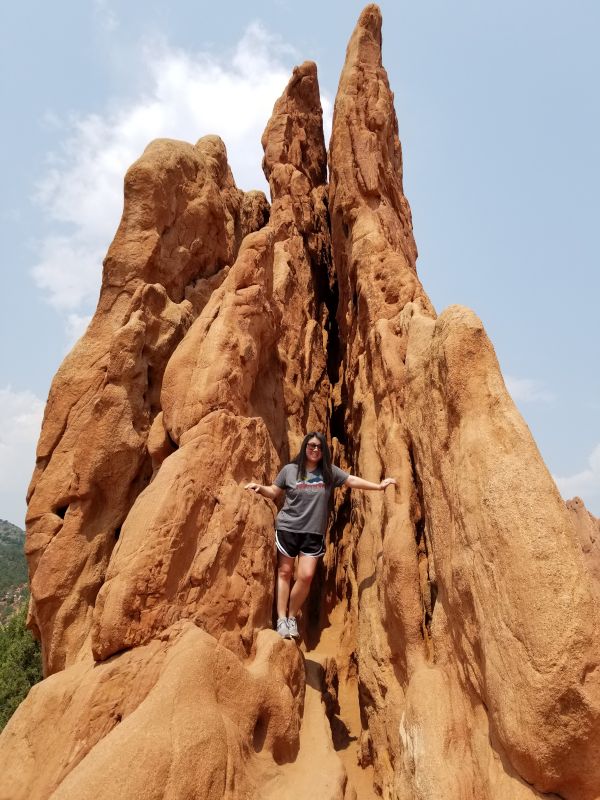 6 / 11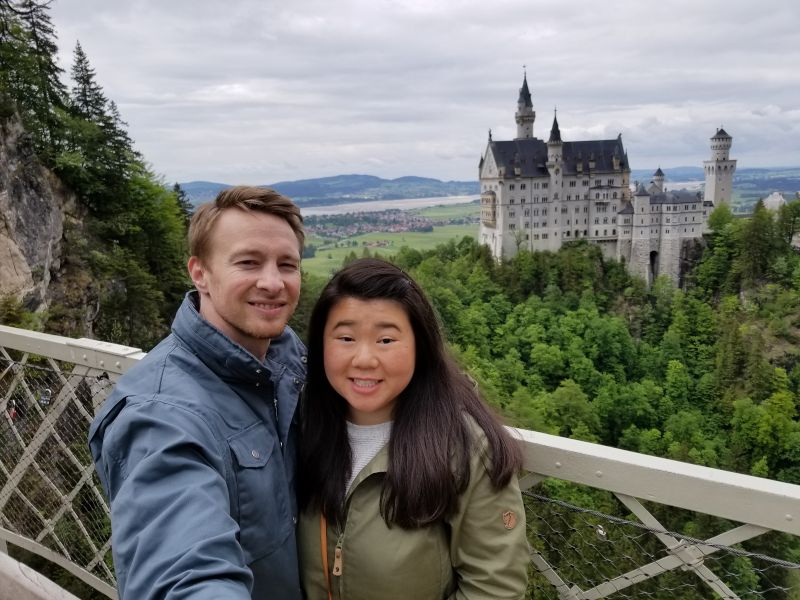 7 / 11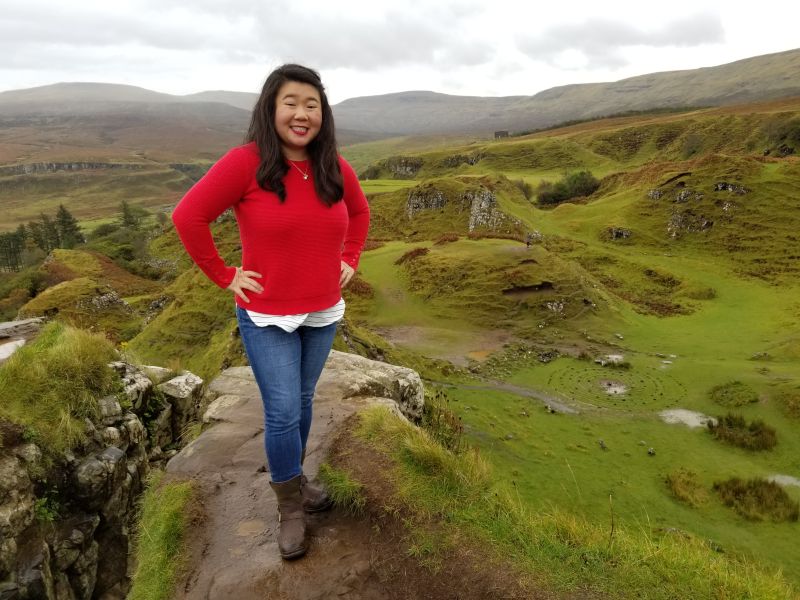 8 / 11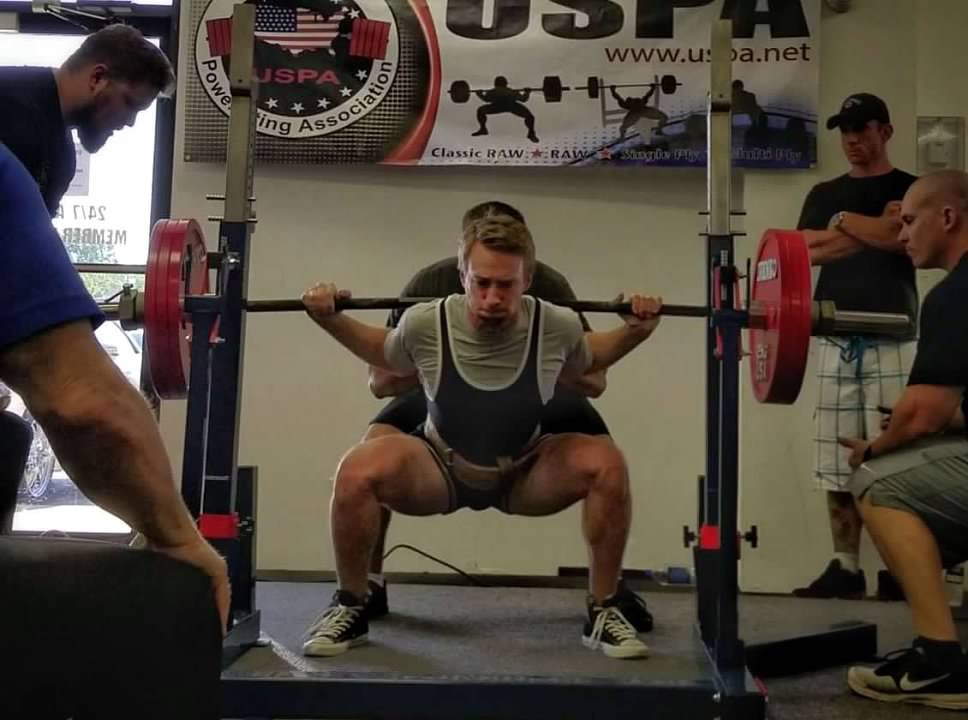 9 / 11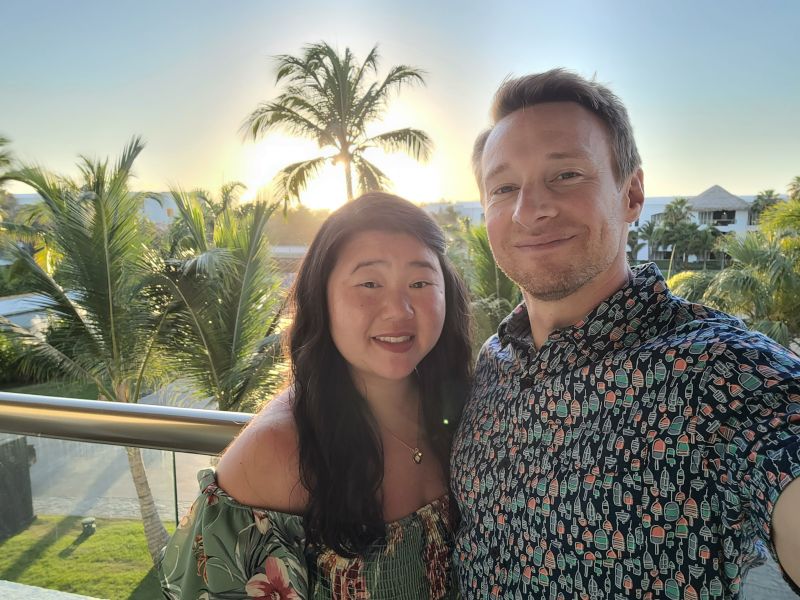 10 / 11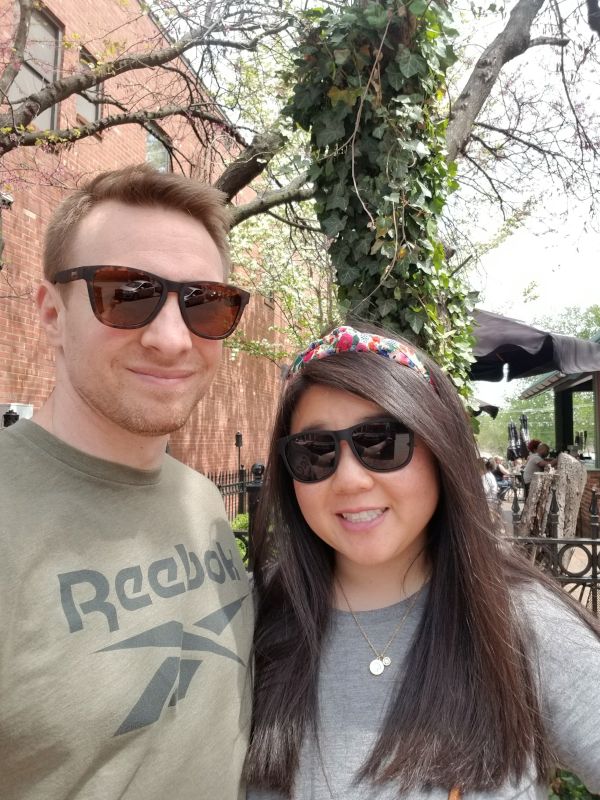 11 / 11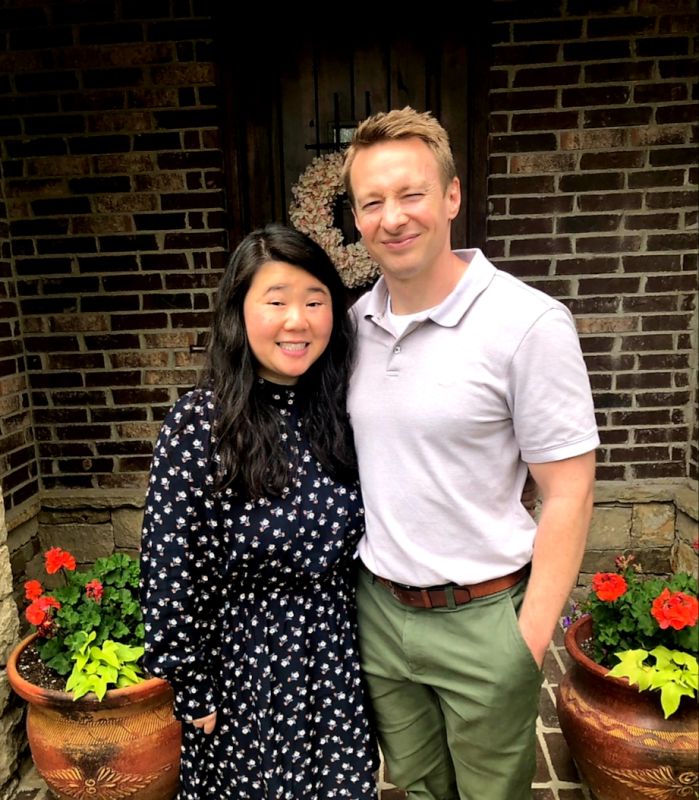 ❮
❯
Our House and Neighborhood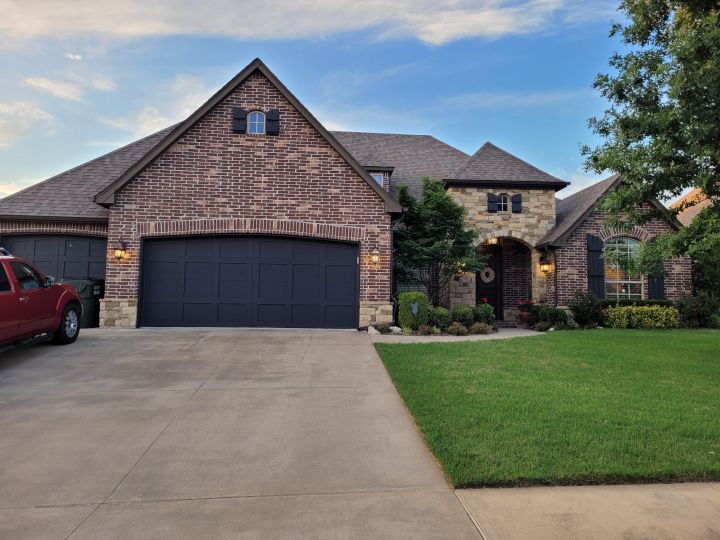 Our house was built in 2012. There are four bedrooms, an office, a living room, and a large kitchen. Our favorite place is the living room, where we watch movies, play games, and chat with our friends and family. We have a big patio with plenty of seating and a swimming pool. We like planting new flowers around the pool and in the front yard each year.
We live on a quiet street in a large subdivision. There are lots of kids that ride by on their bikes, neighbors walking with their children and dogs, and kids fishing in the pond down our street.
Our community has an active main street. Each Thursday during the summer, there is a gathering with food trucks, local vendors, and live music. We have several large parks, a splash pad, and a skate park. We're also within a short drive of many lakes and camping sites.
Each Fourth of July the city puts on a big fireworks show. One year we stumbled on a perfect spot that only a few people know about. It's on a hill that overlooks the display and has a great view!
Our Extended Families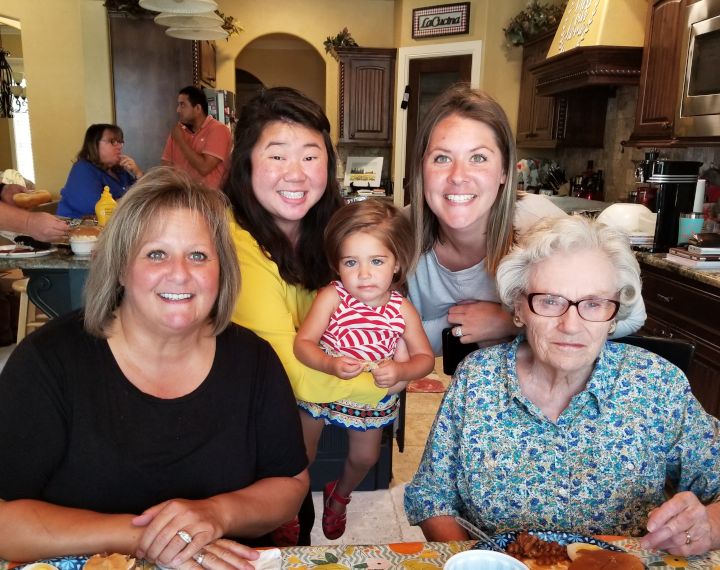 O
ur immediate families live nearby in the town where we grew up. Allison's extended family lives close by as well. Klint's extended family lives in Missouri and Iowa.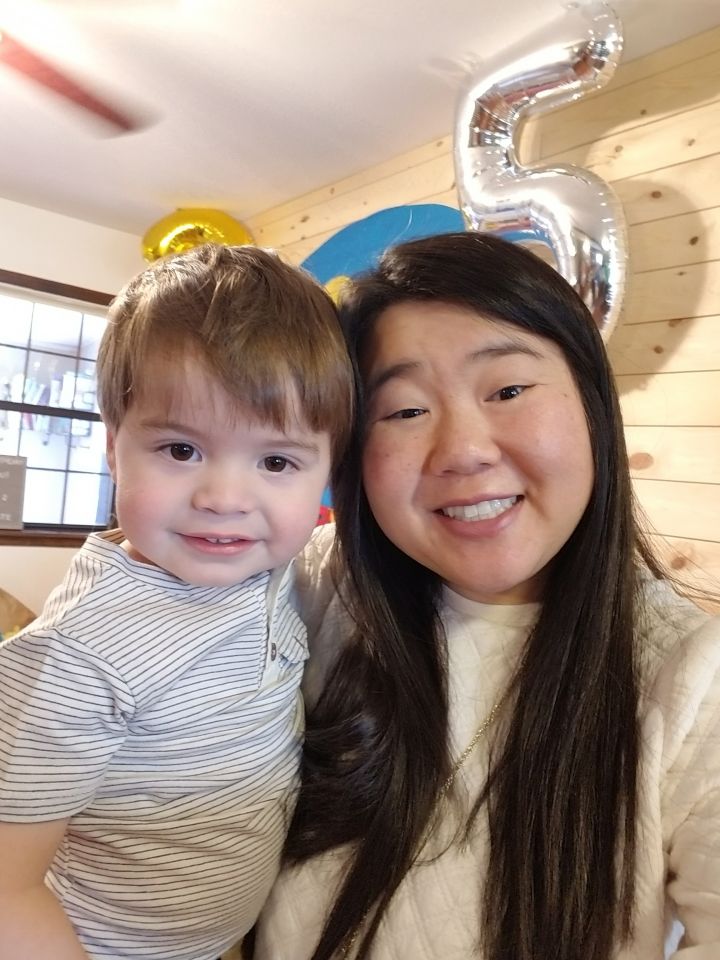 When we're together, we enjoy family cookouts, swimming, playing baseball at Allison's cousin's house, and basketball at Klint's parent's house. We also like family campouts in the spring and fall. We love playing games (board games, card games, dominoes, etc), which always includes a hefty dose of (mostly) friendly competition.
Our nephew is about to turn 3 years old. We were recently lamenting the fact that he now calls Klint by his correct name instead of "Deetz." We always laughed about that since it's not even close to his name. It seems like he turned from a baby to an independent toddler overnight.
Both sides of our family are very excited and supportive about our plans for adoption and can't wait to meet them!
From Us to You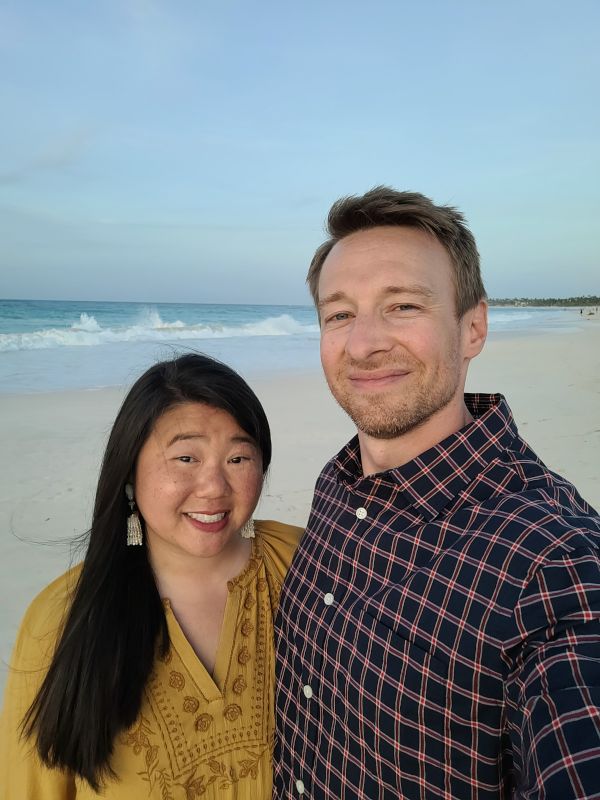 Hi there! Thank you for taking the time to read our profile. We are excited to begin a new chapter by welcoming a child into our lives. We are grateful that you love your unborn child so much that you are willing to consider adoption for him or her.
We live in a safe, family-friendly suburb in Oklahoma. Both of our parents and much of Allison's extended family live in a neighboring town where we grew up. Klint's extended family lives in Missouri and Iowa, and we make an effort to visit each year. In the summer, we enjoy being outdoors and having family and friends over to swim and barbecue. In the fall, we have fun watching college football games, having family game nights, and going camping.
We met in high school through a mutual friend. He suggested that we have a joint birthday party since our birthdays are only six days apart. We didn't really know each other before then, but we had a party together and shared an "18th birthday" cake! We reconnected in college and began dating. After graduating college, we both began careers with companies we still work for today. In 2009, we were married and had a big wedding with all of our family and friends in attendance. Five years later, we decided to start a family and we were blessed with a son. Sadly, he was born extremely premature and passed away soon after his birth. Since then, we have had two miscarriages and failed fertility treatments. We have an incredibly strong marriage that is centered around God and has been strengthened by the challenges and sorrow we have overcome together.
We put our Christian faith above everything else. Going to Bible school, singing church songs, and attending Vacation Bible School are things we look forward to. Our most important goal is to raise him or her in a loving Christian household.
We look forward to making memories as a family. We can't wait to go camping at the lake and roast marshmallows around a campfire. We're excited to share our love for traveling - taking road trips, going to the beach, and visiting Disneyland. Just as important is sharing family traditions around the holidays and creating some of our own. We most look forward to day-to-day life, dedicated to loving and caring for a child.
Adoption is important to us and has touched our lives in many ways. Allison was adopted from South Korea. Her younger brother was adopted from New Mexico. Her aunt and cousin were both adopted as well. Our dream is to add two or three children to our family through adoption. We view adoption as a beautiful blessing to families.
We know you are facing a difficult decision. We look forward to getting to know you and for you to know us. We are committed to keeping in touch with letters and pictures, as well as exchanging emails and phone calls. We are praying for you and hope that whatever you choose, you will know that you are making the right decision for your child out of love. We hope you find peace as you make this important decision.
Klint & Allison
Favorites
Actor
Casey Affleck
Paul Rudd
Actress
Cate Blanchett
Reese Witherspoon
Author
Ernest Hemmingway
Jane Austen
Candy Bar
Nutrageous
Snickers
Cartoon
Clone High
King of the Hill
Childhood Memory
Trips to St. Louis for Six Flags and baseball games
Childhood Toy
Teenage Mutant Ninja Turtles
"Bear" (stuffed polar bear that traveled with me from South Korea)
Children's Book
The Tale of Peter Rabbit
James and the Giant Peach
City
Munich
Florence, Italy
Classic Movie
1776
An Affair to Remember
Day of Week
Saturday
Saturday
Dessert
Ice cream
Anything with strawberries
Disney Movie
Robin Hood
The Jungle Book
Dream Car
1969 Nissan Skyline GT-R
Dream Job
Pilot
Event planner
Dream Vacation
Tahiti
Watching the cherry tree blossom in Japan
Family Activity
Camping
Playing catch or board games
Flower / Plant
Crape Myrtle
Peonies
Food
Cajun
Mexican or Chinese
Form of Exercise
Weightlifting
Walks around the neighborhood
Hobby
Exercising
Crafting and baking for friends and family
Holiday
Christmas
Christmas
Holiday Song
The Waitresses - Christmas Wrapping
Have Yourself a Merry Little Christmas
Holiday Tradition
Eating homemade ice cream on the fourth of July
Watching Christmas movies and decorating the tree
Ice Cream
Peanut butter
Homemade Vanilla with Strawberries
Memory with Spouse
Summer tobogganing in Switzerland
Traveling to Paris for Valentine's Day
Movie
The Life Aquatic
Mission Impossible
Movie Munchie
Popcorn with extra butter
Movie Type
Thriller
Comedy and Action
Musical Group
Presidents of the United States of America
Nursery Rhyme
Old McDonald Had a Farm
Itsy Bitsy Spider
Olympic Event
Pole Vault
Gymnastics
Quality about my Spouse
Sense of humor
Sense of humor
Restaurant
Earl of Sandwich
Pappadeaux
Sandwich
Thanksgiving sandwich (turkey, dressing, cranberry sauce, gravy)
Scripture
Psalm 119:160 - The sum of your word is truth, and every one of your righteous rules endures forever.
Psalms 23
Shopping Store
Harbor Freight
Song
Head Over Heels by Tears For Fears
Sport to Play
Basketball
Baseball
Sport to Watch
Foorball
Baseball and College Football
Sports Star
Dan Gable
Yadier Molina
Sports Team
Iowa Hawkeyes
St. Louis Cardinals
Subject in School
Math
Math
Tradition
Eating apple dumplings at the state fair
Saying goodbye to family for 20 minutes and waving from the porch until everyone drive away
TV Show
The Office
Top Chef
Type of Music
Alternative
Country
Vacation Spot
Germany
Southern Germany and Austria
Video Game
Super Dodgeball (NES)
Mario Kart 64