1-800-ADOPTION
Thank you for viewing our profile
If you would like to learn more about us, please call 1-800-ADOPTION (2367846), fill out the form at the bottom of our on-line profile page, or email us at bp_information@americanadoptions.com.
To revisit our on-line profile page and view our profile video at American Adoptions, simply use your mobile phone to scan the QR code on the right. We are looking forward to hearing from you!
Josh & Lisa
We believe adoption is the greatest expression of love that can be shown from mother to child, and the ultimate gift shared between two families. We wanted to thank you for viewing our profile, taking a look at our family, and seeing the excitement it would bring us if we were selected to be parents to your little one. We look forward to taking this incredible journey with you and your child.
About Us
Job
Pharmacist
Radiology Technician
Education
Doctor of Pharmacy
Bachelor's Degree - Radiologic Technologist
Relationship
Legally Married
Adoption in Our Lives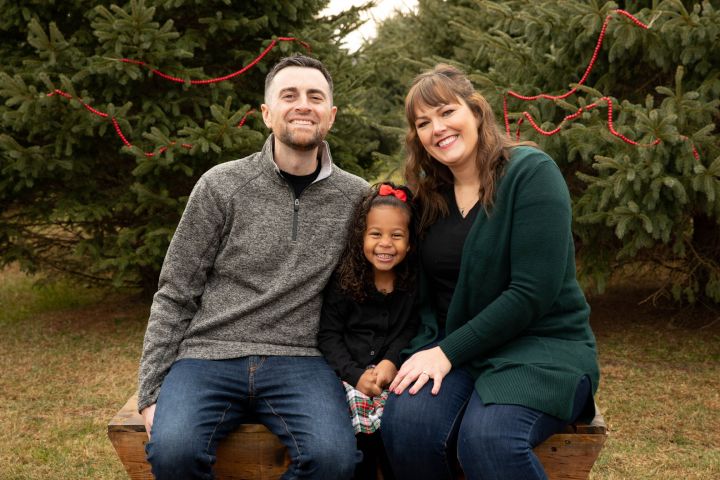 We have a daughter named Charlotte, who is our pride and joy. She is funny, happy, and has a laugh that lights up the room. She is full of love and cannot wait to become a big sister and have a sibling to share everything with.
We adopted Charlotte in January of 2018 and it is one of the happiest moments of our lives. We text with her birth mom and dad often, just to send them updates and pictures and share what's going on in everyone's life. They are awesome people and we are so thankful they chose us to be Charlotte's parents.
We know there are a million things to think about when you are considering adoption, but we can assure you there is plenty of love, laughter, and happiness to go around in our family.
Our Leisure Time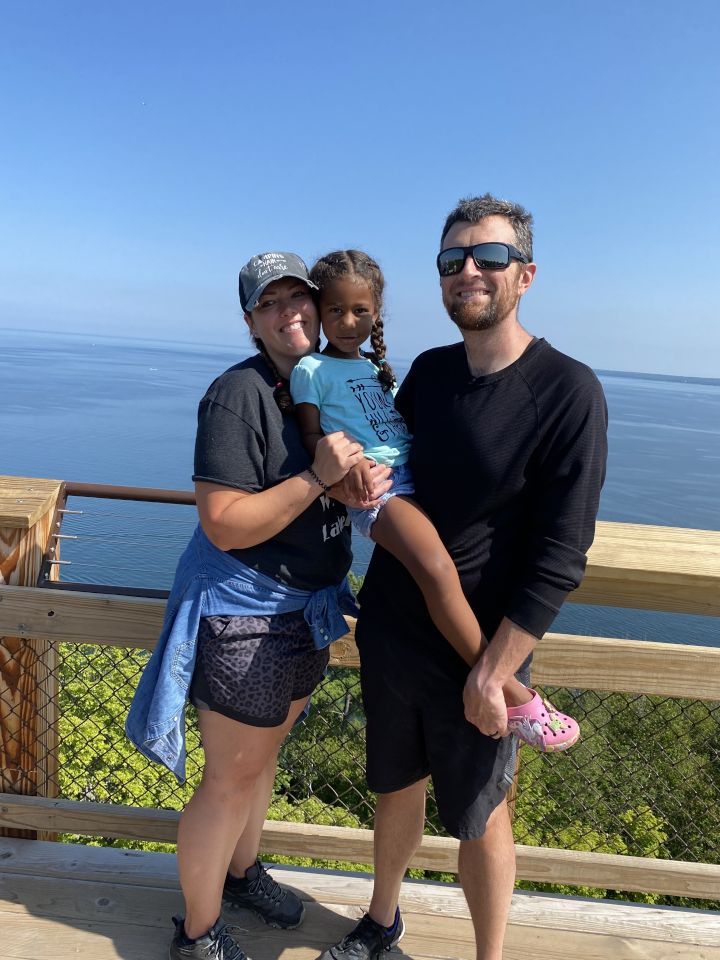 In our free time we love being outdoors. Wisconsin offers awesome hiking trails, parks, and campgrounds to explore. In the summertime we love going for weekend camping trips to get away and enjoy a hike, sit by the campfire, roast marshmallows, and sleep under the stars. We have plenty of lakes nearby where we can enjoy an afternoon fishing and catching up with family and friends. In the fall when the leaves change colors we go hiking every chance we get to see the beautiful scenery and collect leaves for art projects. Winter is probably our favorite though, as there are tons of sledding hills nearby that we love visiting. We spend the afternoon sliding down the hill and then we warm up with hot chocolate and apple cider.
Another great thing about Wisconsin is all the festivals we get to visit. There are festivals for different cultural groups, different seasons of the year, and different holidays. We enjoy visiting as many as we can, meeting new people, learning new things, and eating really good food.
When we don't get the chance to get into the great outdoors, we love playing board games, watching football and basketball on television, and baking goodies in the kitchen.
Addressing Cultural Diversity
We have always been culturally diverse when it comes to our friends, family, and hobbies. We have a bi-racial daughter, friends who come from various races and religious backgrounds, and family members who have married and now have their own families that are culturally diverse. We enjoy going to festivals that celebrate the uniqueness and heritages of various cultural groups. We feel it is important for people to recognize that what makes us different is special, especially when we come together over a common bond. The common bond in our family is love. We know and have experienced the questions that arise when people see our mixed family, but we feel that leading by example and emphasizing the love we share as a family is all that matters and is what makes our family beautiful.
We know it is important to celebrate the culture that has come before us and be proud of where we came from. With that said, we will ensure your little one has every opportunity to celebrate their heritage while growing up in a family who accepts, respects, and loves individuals regardless of their cultural differences.
Photos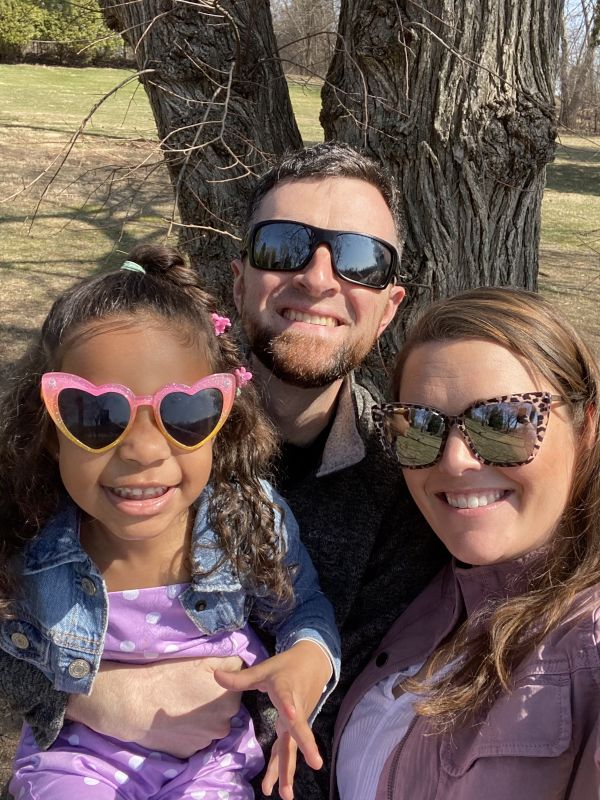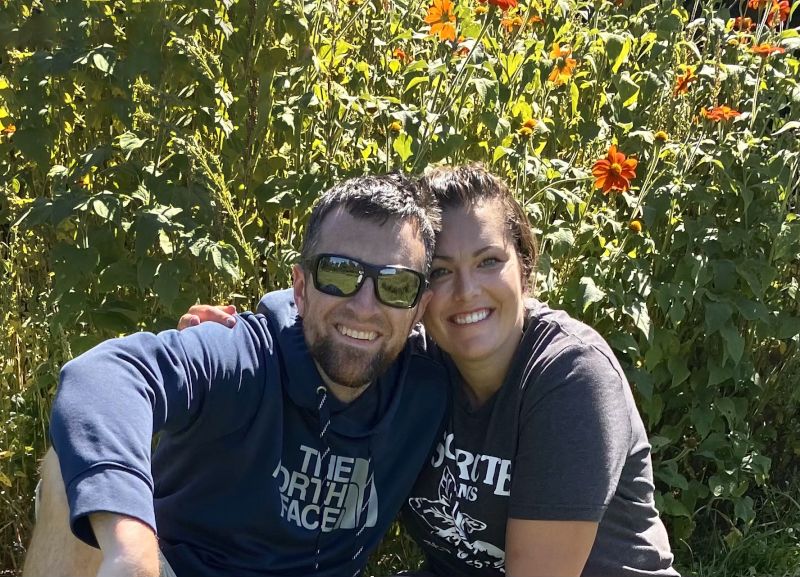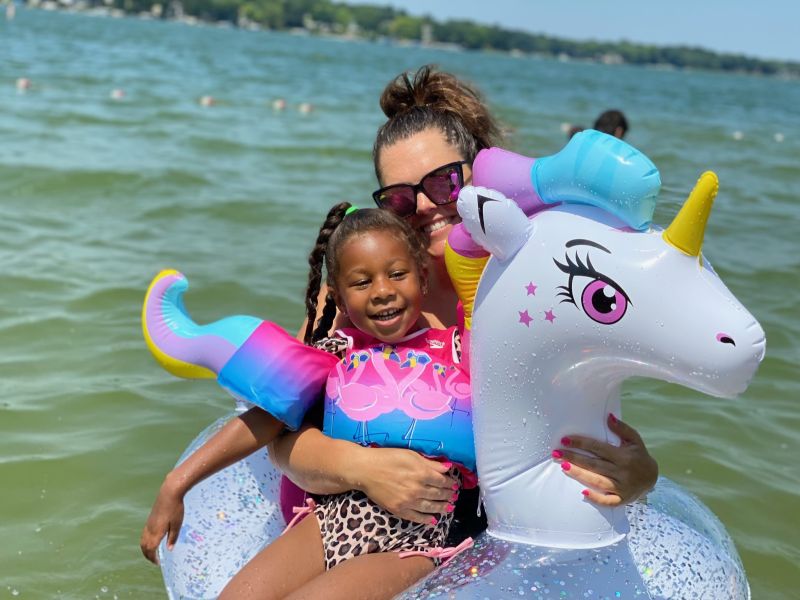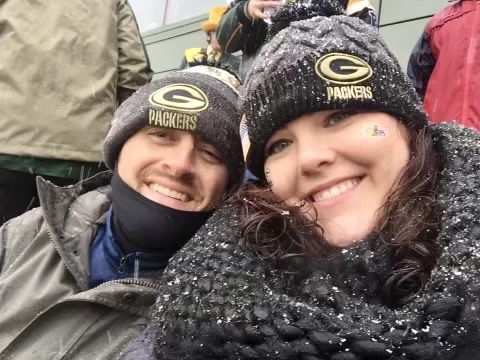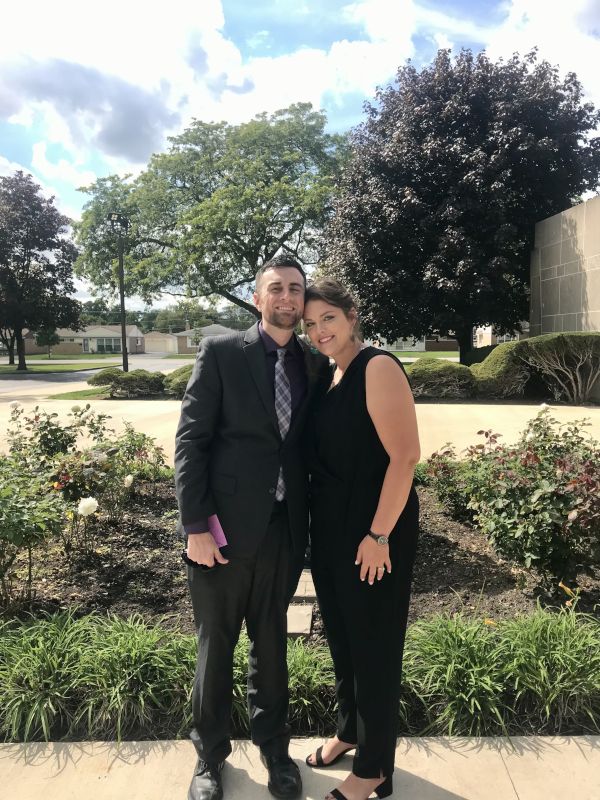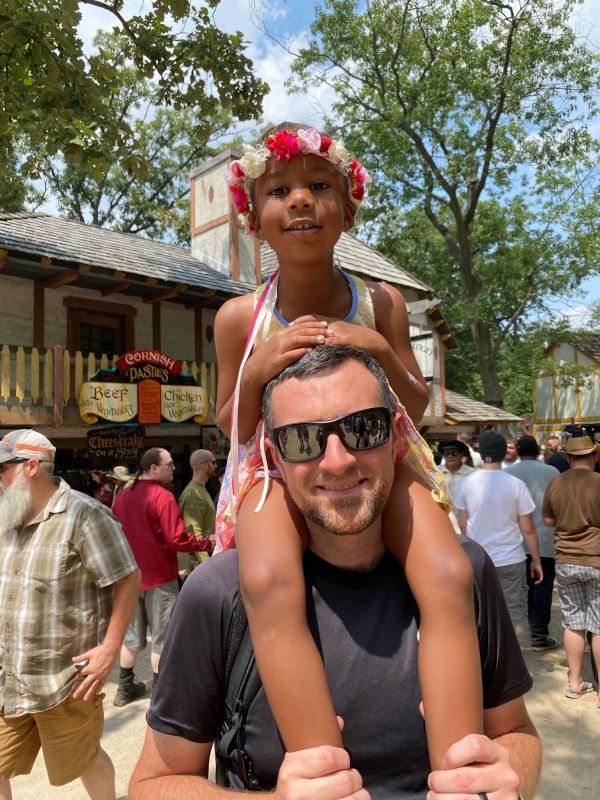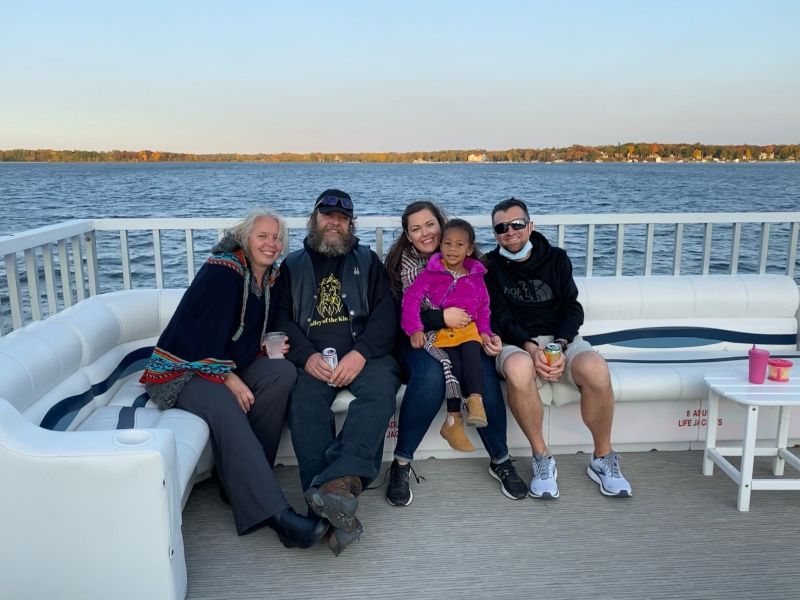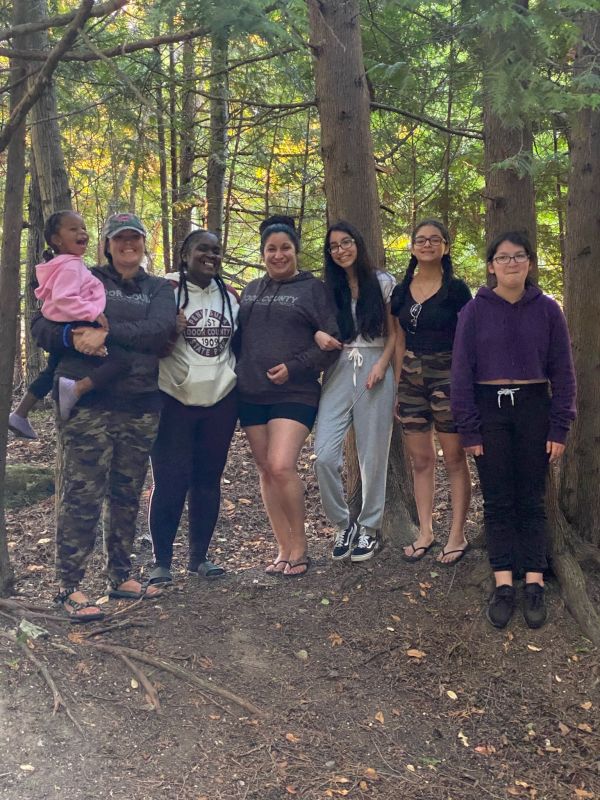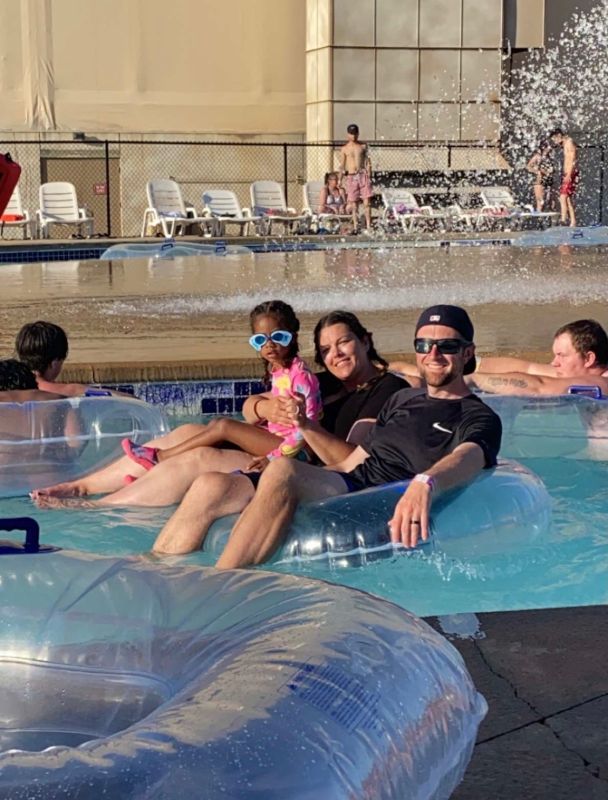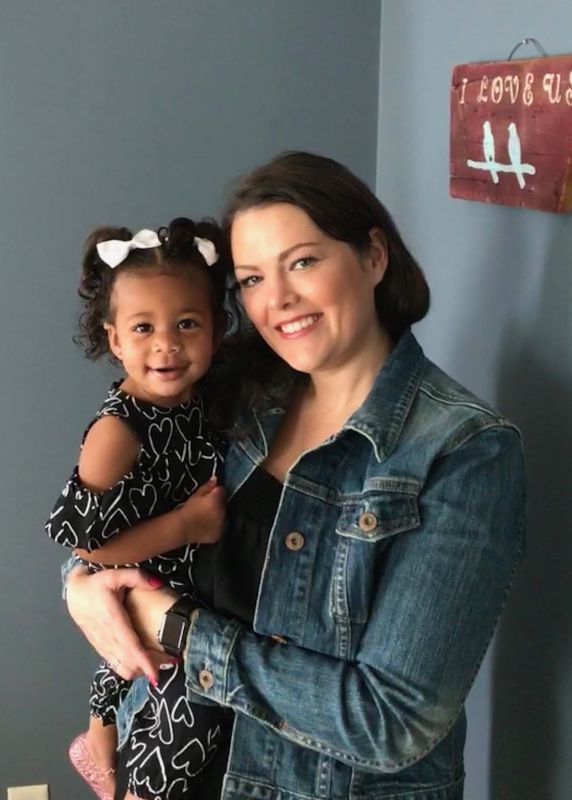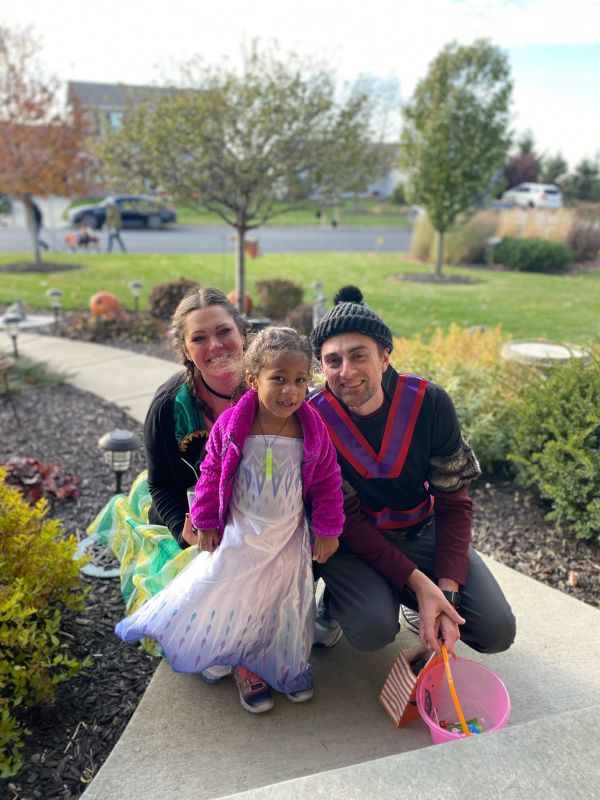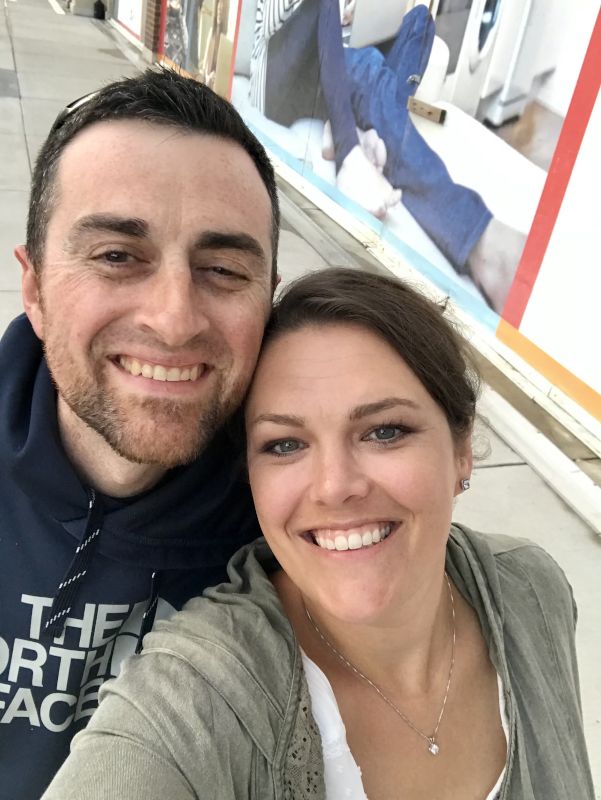 ×
1 / 12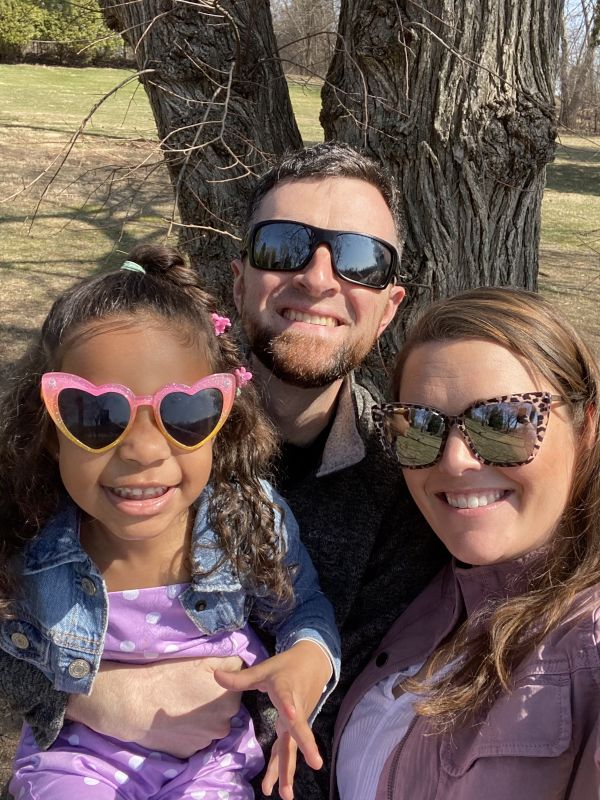 2 / 12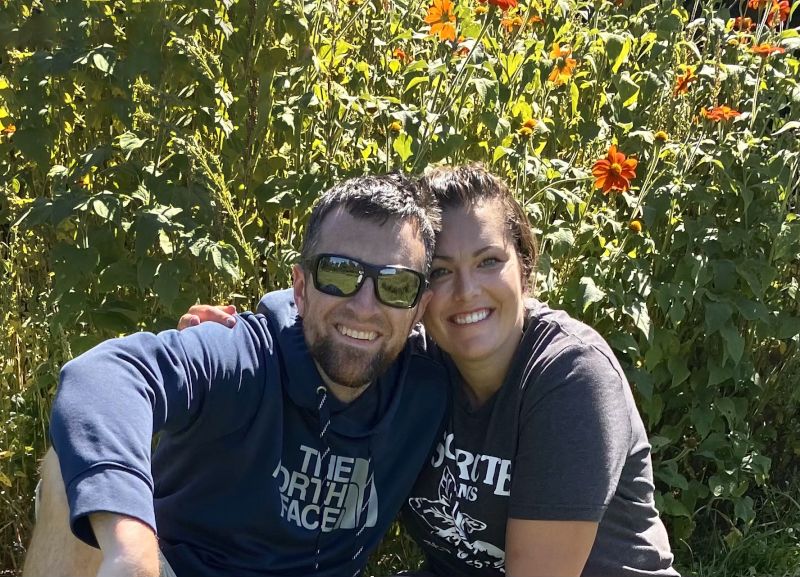 3 / 12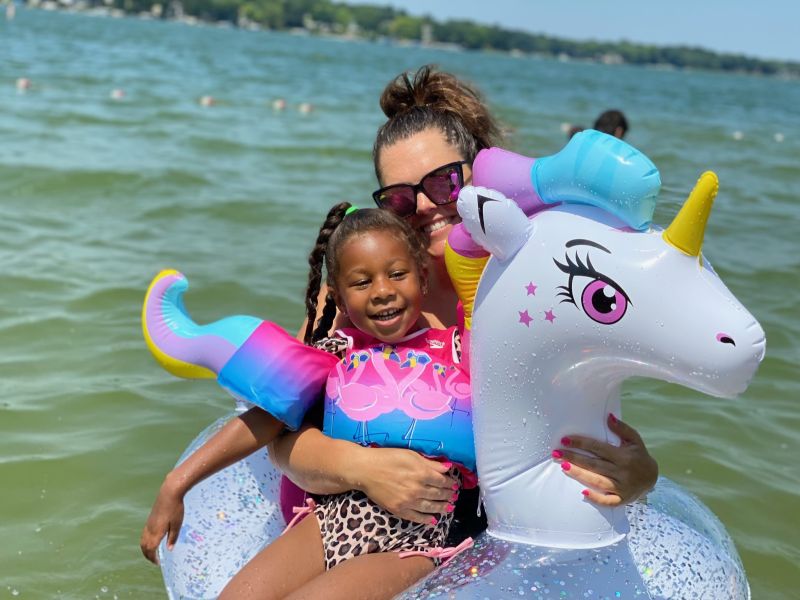 4 / 12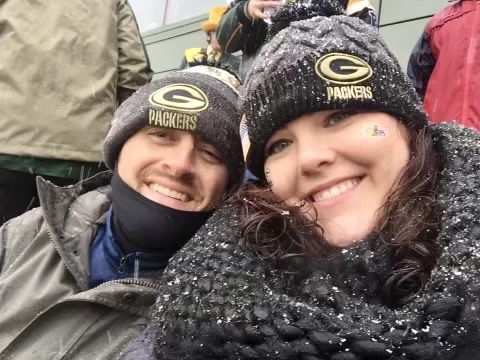 5 / 12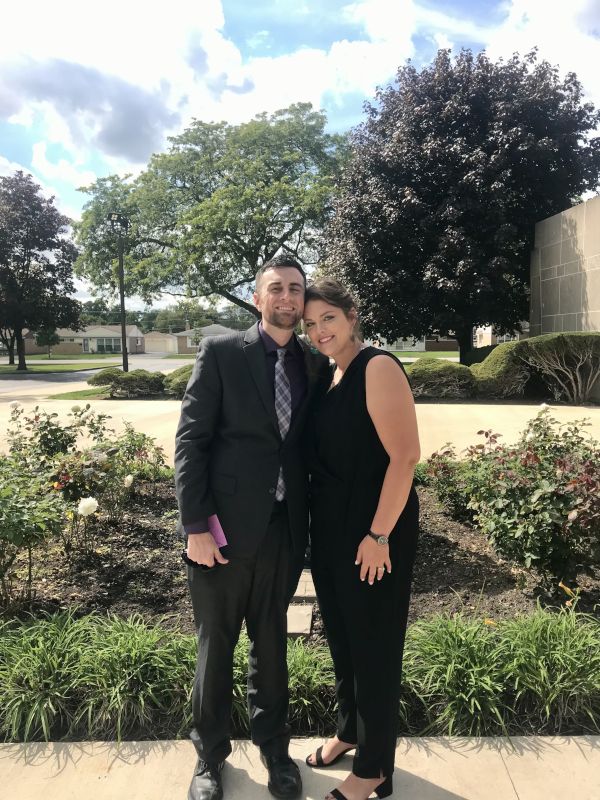 6 / 12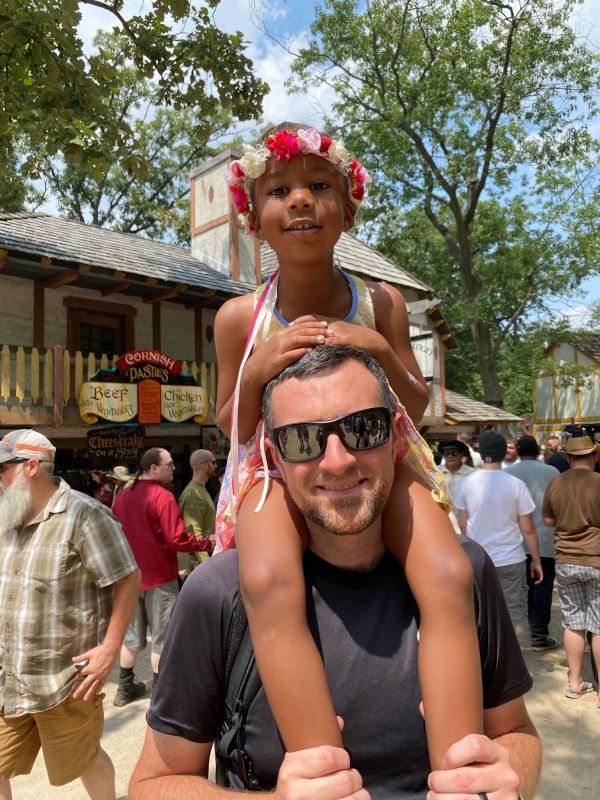 7 / 12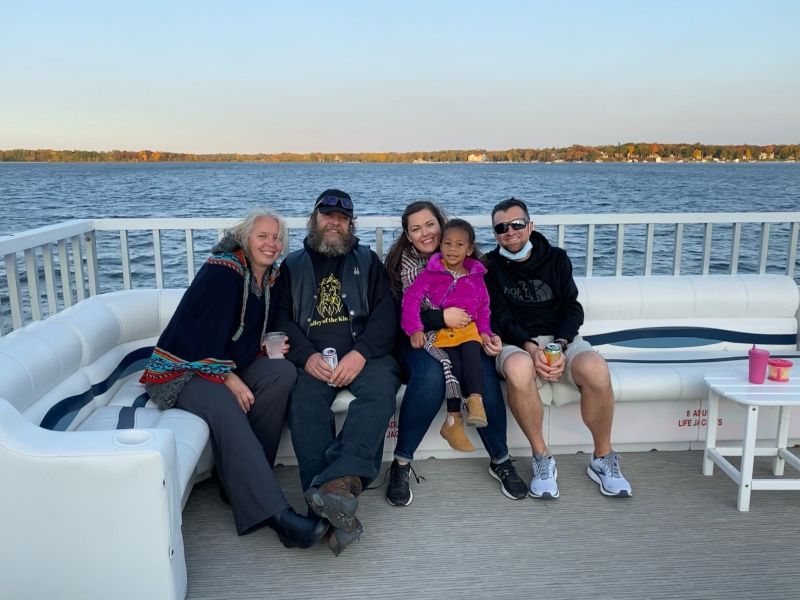 8 / 12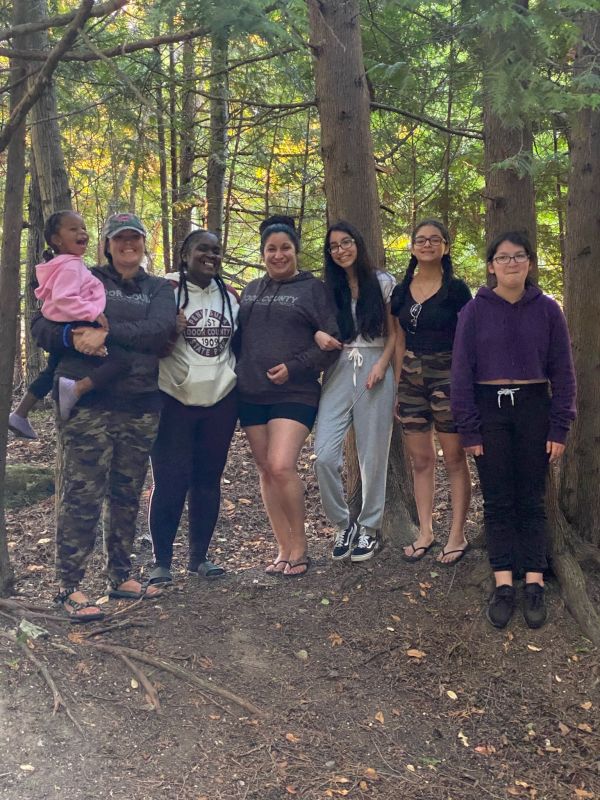 9 / 12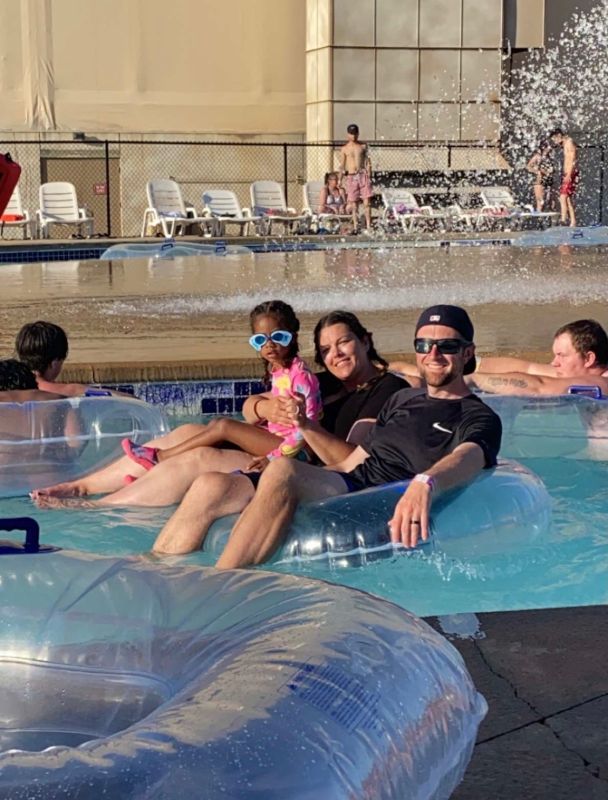 10 / 12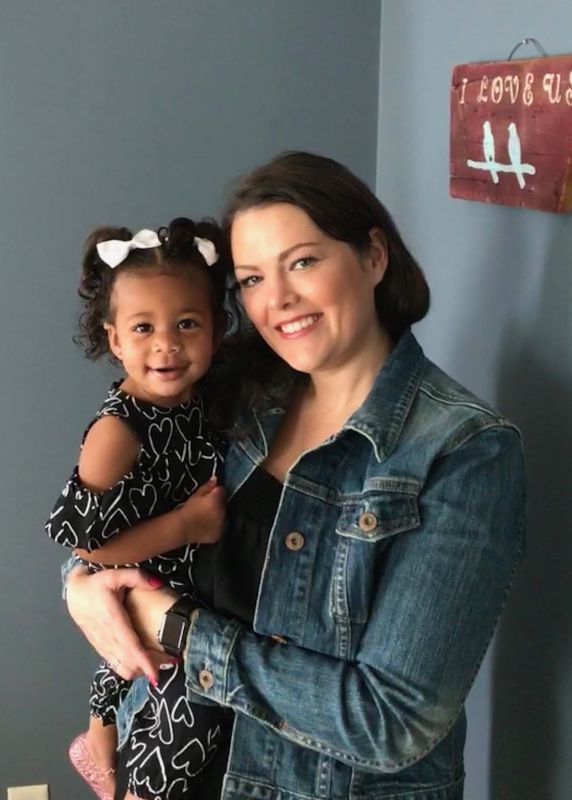 11 / 12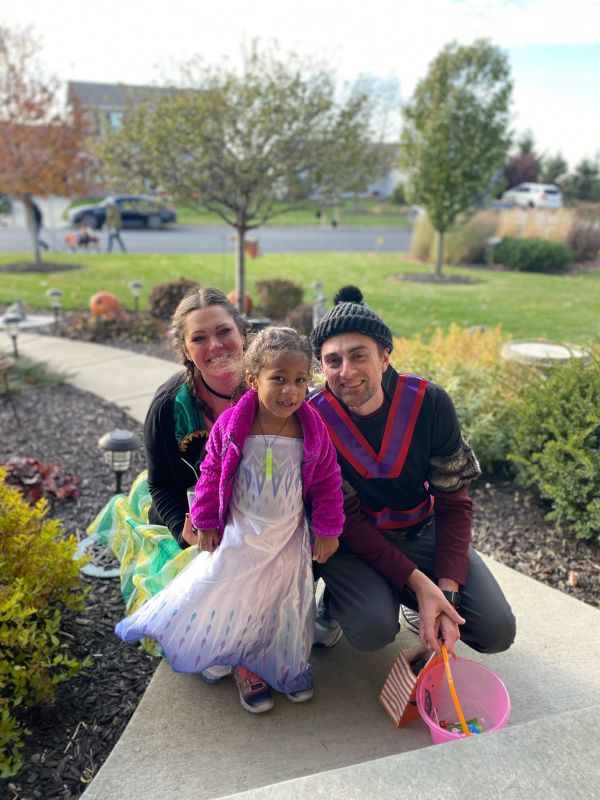 12 / 12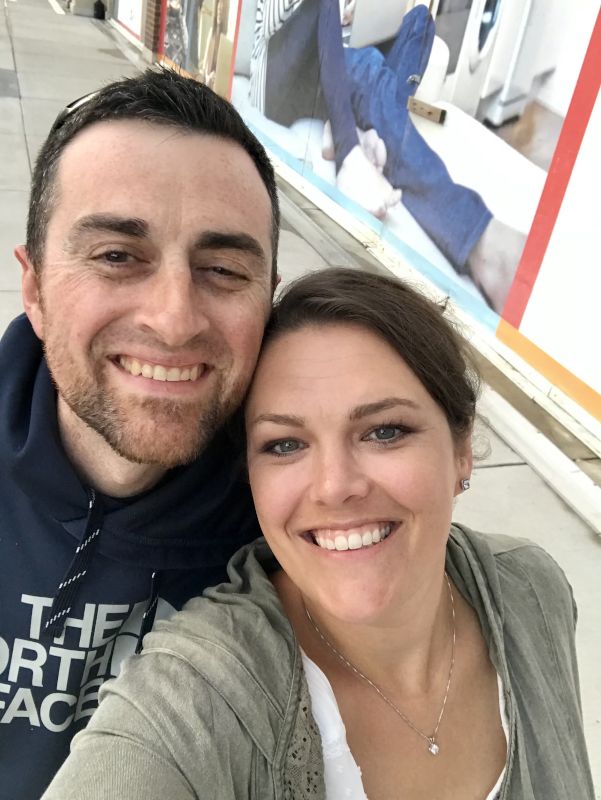 ❮
❯
Our House and Neighborhood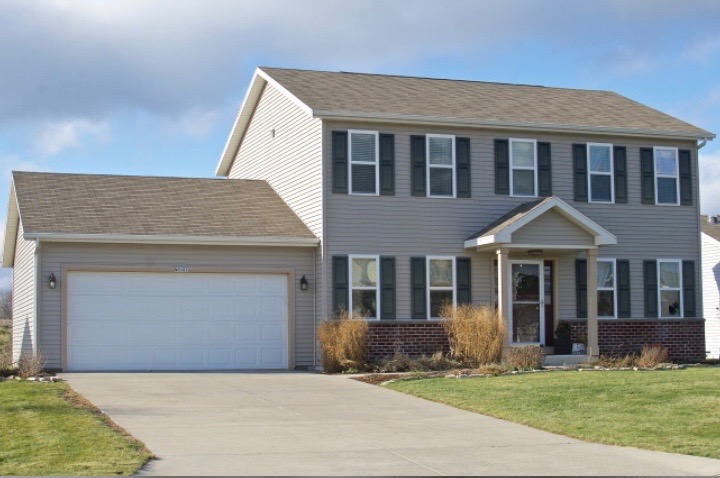 We live in a four-bedroom house that we purchased in 2017 in the great state of Wisconsin. We bought this home knowing we wanted to start our family here and give ourselves room to grow. We have a half-acre of land, which allows plenty of room to run, play, or chase around the family dog.
Our neighborhood is family orientated, with many of the families our age with kids of their own that your little one can play with. There is always something fun going on in the neighborhood, whether it's running down the short trail to the park, playing basketball or football, having community trick or treat, or getting together for a BBQ.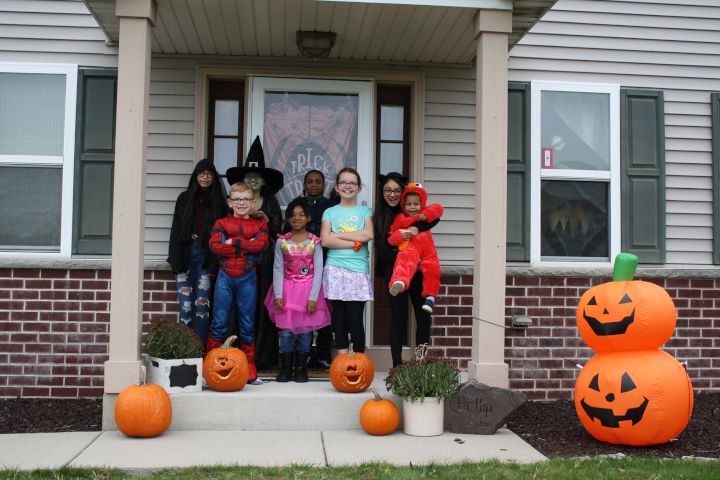 One of the things we enjoy most is having friends and family over for dinner and game nights. We have a large finished rec-room in the basement that houses all of the toys and entertainment. Outside we have a nice patio where Lisa and Charlotte like to relax and color with chalk while Josh grills on the BBQ or plays a game with the neighborhood kids.
Our community is known for its excellent schools as well as parks and trails to explore. We love to take advantage of the nearby zoos, museums, sporting events, cultural festivities, and water parks. There is no shortage of things to do or other children to play with.
Our Extended Families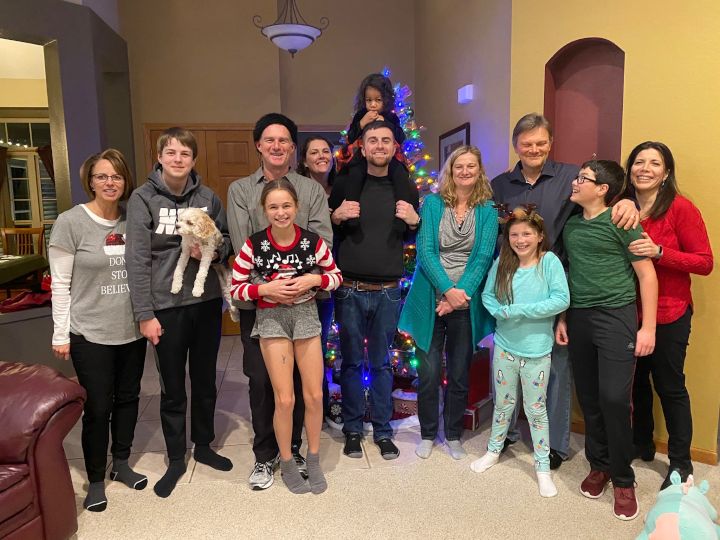 We feel family is important and are blessed to have our family within an hour of our home. We look forward to getting together for holidays, BBQ's, sporting events, or just to pass the time on a nice day. We come from loving and supportive families who can't wait for us to expand our family through adoption, see us become parents again, and watch Charlotte become a big sister. Lisa is the oldest of five so she has that protective quality about her, while Josh is the youngest of four so he is the clown, always looking to make people laugh. Charlotte loves to dance, play, and watch movies with all her cousins. They love spending time with us, saying we are their favorites; we know it's true.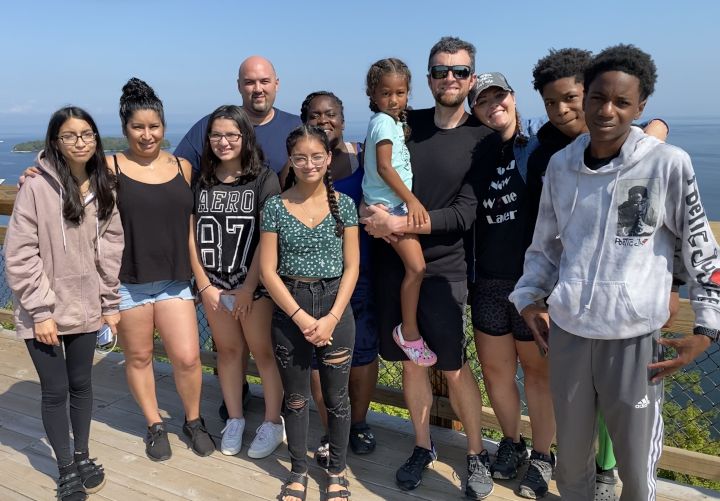 When the family gets together to celebrate holidays, birthdays, or special events we take time to catch up and find out what's going on in everyone's life. After that, it's on to fun playing games, sports, and chatting between the girls. We always make time to get together with family and look forward to the next event.
It's hard to express in words how excited we are to welcome your little one into our family and share our love and laughter with another child. We also cannot wait to see Charlotte's happiness as a supportive and loving big sister. We can assure you there will never be a lack of love to go around or kids to play with.
From Us to You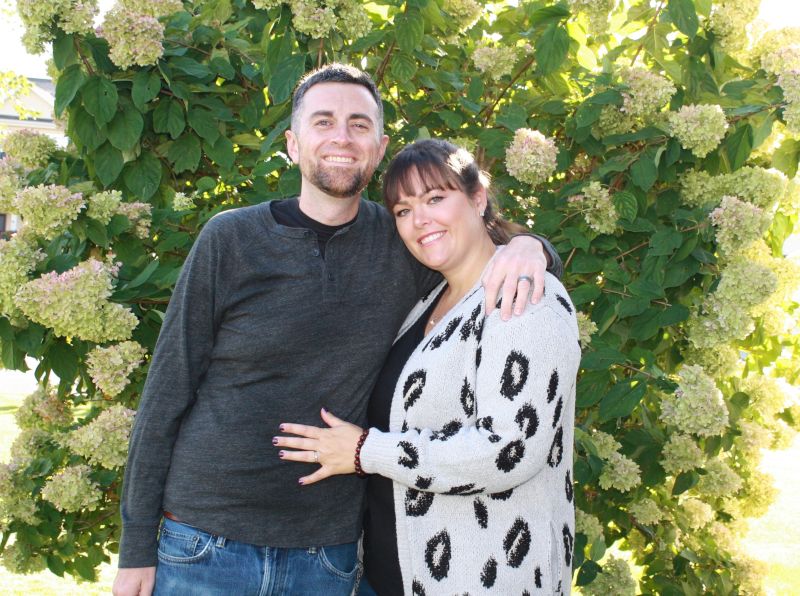 We wanted to start by thanking you for viewing our profile. We genuinely feel that it is the first step in a lifetime relationship. Taking two separate families and creating one new family based on love, trust, and understanding is a very exciting event. An event that will lead to a lifetime of love, support, opportunity, and safety for your little one.
Our love story started 21 years ago when we were in high school and we never looked back. Over the years we have seen many milestones come and go; getting married, graduating from school, buying our first house, adopting our daughter, and watching our love for our family grow stronger every day. Our goal has really always been to put the pieces together to build a strong foundation and grow our family, but unfortunately we were not blessed with the ability to have children of our own. Rather than giving up hope, we realized this was God's way of telling us we were meant to do something more. We were meant to create a new family, a bigger family, with you and your little one.
While we all know that life can be uncertain at times, there are several things we wanted to express to you that we hope will put your mind at ease and further create a bond going forward. You can be certain that your child will be surrounded by an environment based on safety and love. You can rest easy knowing your child will be loved and cared for in the same manner as if they were our biological child. You can take comfort knowing that we will always discuss the adoption with your little one as the ultimate act of love from a mother to a child which brought them to us. You can take pride in knowing your little one will be given every opportunity to thrive, whether it be in school, sports, music, or the passions they choose to follow. Most of all we want you to be confident in placing your child with us; it isn't the end of your relationship, but rather an opportunity to grow with your little one and with us. This means letters, emails, and pictures will always find there way from us to you. It also means there will be telephone calls and visits depending on what you prefer and feel comfortable with as years pass. It also means that your child will always have a sense of identity in knowing where they came from and strive to fulfill their dreams.
We know there is a lot to think about and this is a big if not the biggest decision you'll ever have to make, so we want to reach out to you, from our family to yours and say thank you. Thank you for taking the time to look at our profile. Thank you for considering us, and we know if you decide to bless us with the opportunity to be parents to your little one it will be a decision that you can look back on and know it was based on love. We look forward to meeting you soon and starting a new family along with you and your little one.
All the best and God bless,
Josh & Lisa
Favorites
Book
Room on the Broom
The wedding
Candy Bar
Snickers
Snickers
Childhood Memory
Opening presents on Christmas morning
Christmas mornings
Childhood Toy
Etch-A-Sketch
Children's Book
The Snowy Day
Classic Movie
Toy Story
The wizard of oz
Day of Week
Saturday
Saturday
Dessert
Ice Cream
Ice cream
Disney Movie
Coco
The lion king
Dream Car
Honda S2000
Jeep wrangler
Dream Vacation
Hawaii
Bora bora
Family Activity
Going to Waterpark
Bike rides
Flower / Plant
Strawberry Plant
Sunflowers
Form of Exercise
Bike Riding
Hiking
Fruit
Strawberry
Strawberries
Holiday
Halloween
Christmas
Holiday Song
Little Drummer Boy
Silent night
Holiday Tradition
Trick or Treat
Opening
Ice Cream
Cookies and Creme
Mint chocolate chip
Leisure Activity
Bike Ride
Watching movies
Memory with a Child
Camping with Charlotte (daughter)
Bringing Charlotte home
Memory with Spouse
Getting Married
Wedding day
Movie Munchie
Popcorn
Popcorn
Movie Quote
"I love you 3,000"
Nursery Rhyme
Five Little Monkeys
Personal Hero
My Dad
My grandma
Quality about my Spouse
Positive Attitude
Humor
Quote
"The greatest glory in living lies not in never falling, but in rising every time we fall" - Nelson Mandela
Restaurant
Lou Malnati's Pizzeria
Jose's
Sandwich
Grilled Cheese
Ham and cheesee
Scripture
Philipians 4:13 - I can do everything through him who gives me strength
Song
Save Your Tears - The Weeknd
Sport to Play
Soccer
Volleyball
Sports Star
Giannis Antetokounmpo
Sports Team
Milwaukee Bucks
Superhero
Spider-Man
Wolverine
Tradition
Reading Books at Bedtime
Christmas morning opening gifts
TV Show Character
Dwight Schrute - The Office
Vacation Spot
Door County, WI
San Diego