1-800-ADOPTION
Thank you for viewing our profile
If you would like to learn more about us, please call 1-800-ADOPTION (2367846), fill out the form at the bottom of our on-line profile page, or email us at bp_information@americanadoptions.com.
To revisit our on-line profile page and view our profile video at American Adoptions, simply use your mobile phone to scan the QR code on the right. We are looking forward to hearing from you!
Justin & Andrea
We are humbled to be considered to be invited into this adoption journey. We want to thank you for looking at our profile and for opening your heart and mind to us as potential parents for your precious child. We honor you and your experience and this huge decision you're making. We approach this with lots of love and empathy, and are so grateful for the opportunity to grow our family in this way.
About Us
Job
Senior Accountant
Artist/Designer (Self Employed)
Education
Bachelor's Degree in Accounting
Bachelor's Degree in Advertising Design and Art
Relationship
Legally Married
Our Individual Strengths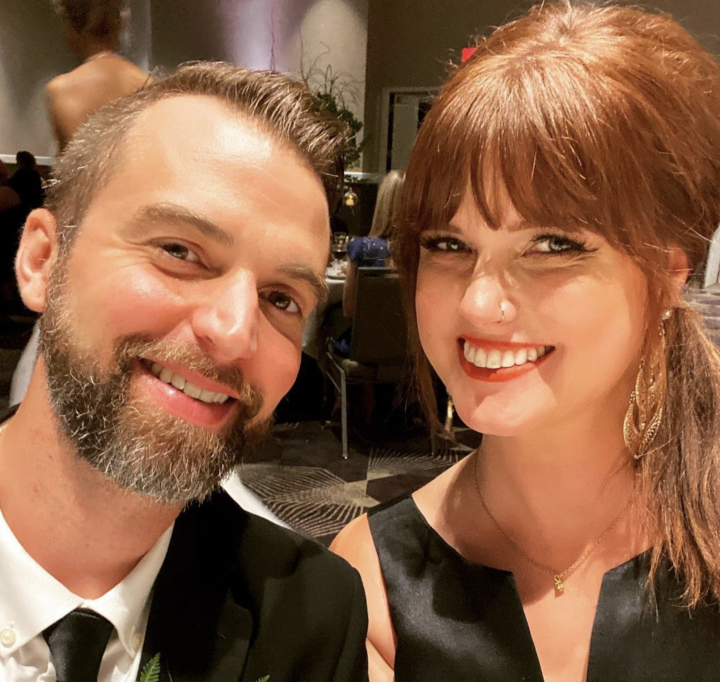 We balance each other out quite well. While sharing many common interests and similar backgrounds, our personalities diverge in ways that complement one another. We've seen this play out time and time again throughout our relationship.
Justin tends to be careful, detailed, thorough and by-the-book. Andrea tends to be more loose, pave-your-own-path, and focused on the big picture. We often joke that Andrea is the idea person in the relationship and Justin is the execution person. If you want something done correctly and in the best way possible, go to Justin. If you want a cool idea that's outside of the box, go to Andrea.
We anticipate this balanced approach helping us greatly in our parenting. Justin's focus on details and best practices helps Andrea slow down her excitement and do things the right way the first time, and Andrea's creativity and enthusiasm help Justin live in the moment and let go of the little things.
Our Leisure Time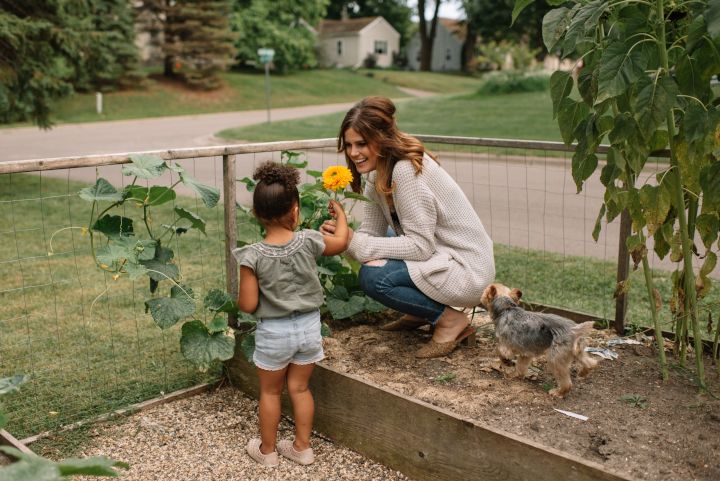 In our leisure time, we like to enjoy a good meal (whether at home or out at a fun restaurant), watch movies, listen to music, and play board games together. We also enjoy getting out for walks when the weather is nice, and spending time in our backyard having bonfires, grilling, and reading books or watching movies on our deck. We both also love to travel and hope to do more of it in the future.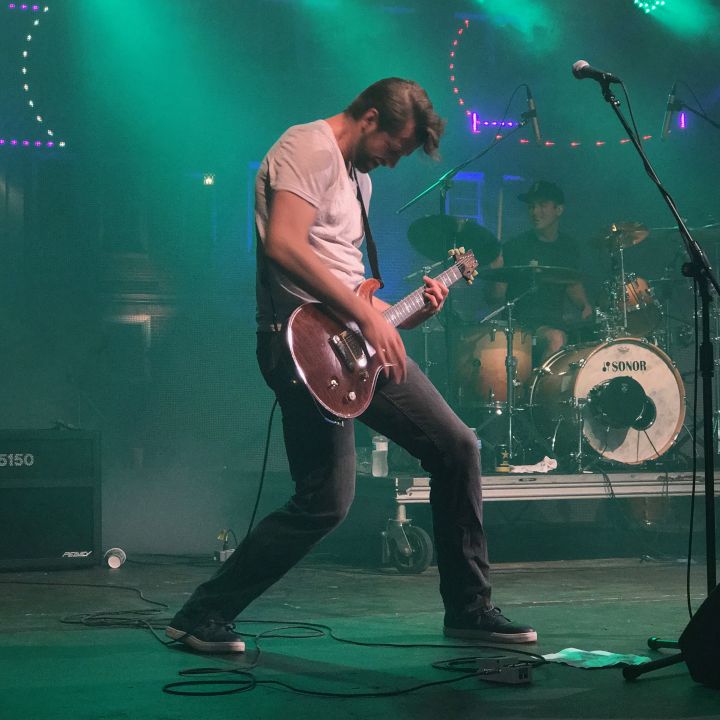 Independently, Andrea enjoys music, gardening, cooking, fashion, history, design and culture. She enjoys staying up-to-speed on current events. She also enjoys meeting up for coffee or drinks with her close friends. For exercise, she enjoys yoga, pilates and long walks in nature.
Justin enjoys listening to, playing, and recording music; playing basketball and watching NBA games. He enjoys meeting up with his friends and his former bandmates to go rucking/hiking, golfing, or just hanging out. Justin likes to keep active with strength training, boxing/kickboxing, and HIIT workouts.
Addressing Cultural Diversity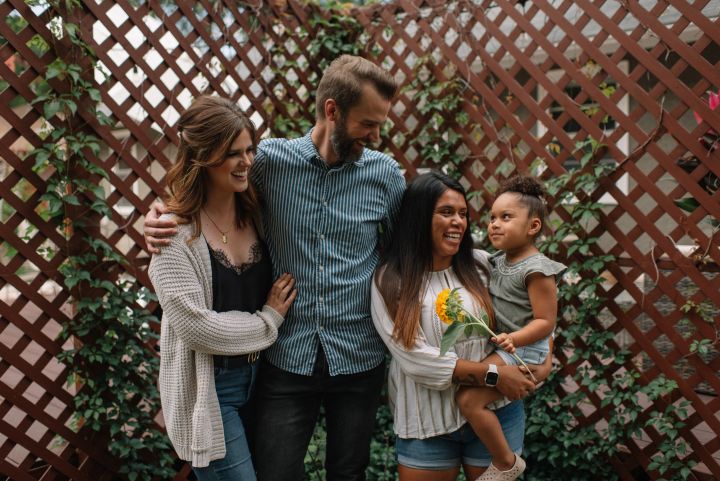 We believe it's vital to listen to people from other racial and cultural backgrounds than our own and to learn from their stories and experiences. To read books written by people that aren't of our own racial or cultural background, and to do our best to surround ourselves with diverse voices. If we adopted a child of another race, we would make an effort to attend a church with people of that same race, join groups, seek out mentorship friendships, learn about cuisines and history and be sure to teach them about their background as they grow up. We would seek out help from adults in the same racial group to help us understand what's most important as we raise the child.
Justin's sister Hilma was adopted from Guatemala at age 4 and our niece London is biracial. We know that they are going to be excellent resources for us in this area, and will hopefully develop a special relationship with this child, regardless of their racial background.
Photos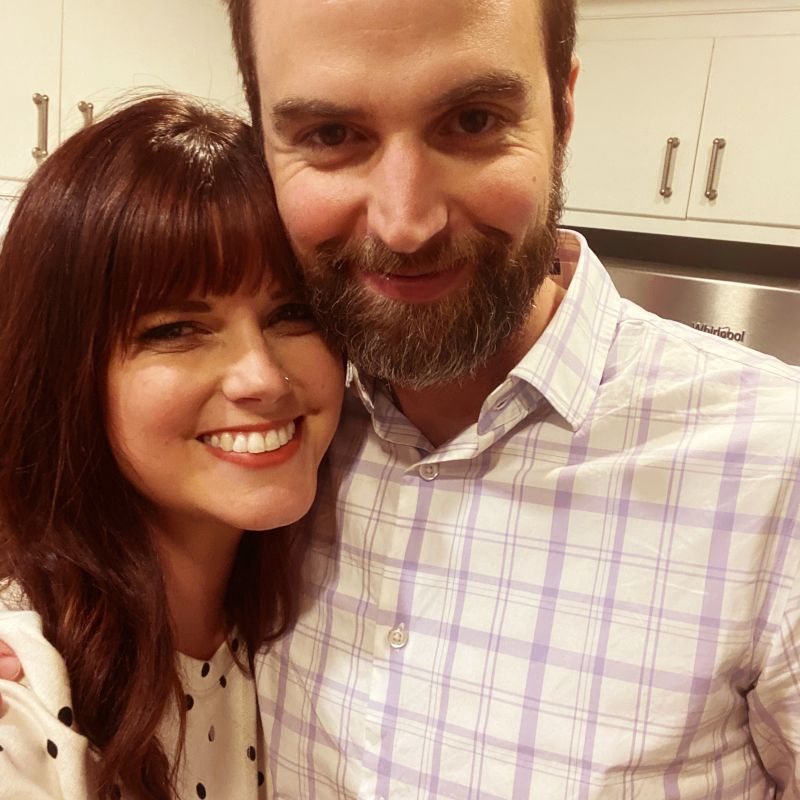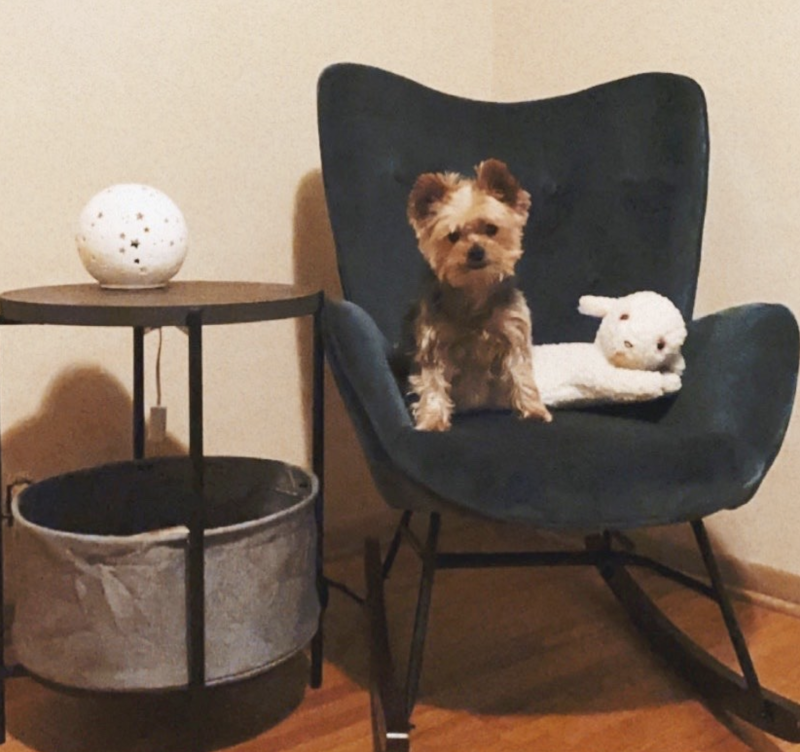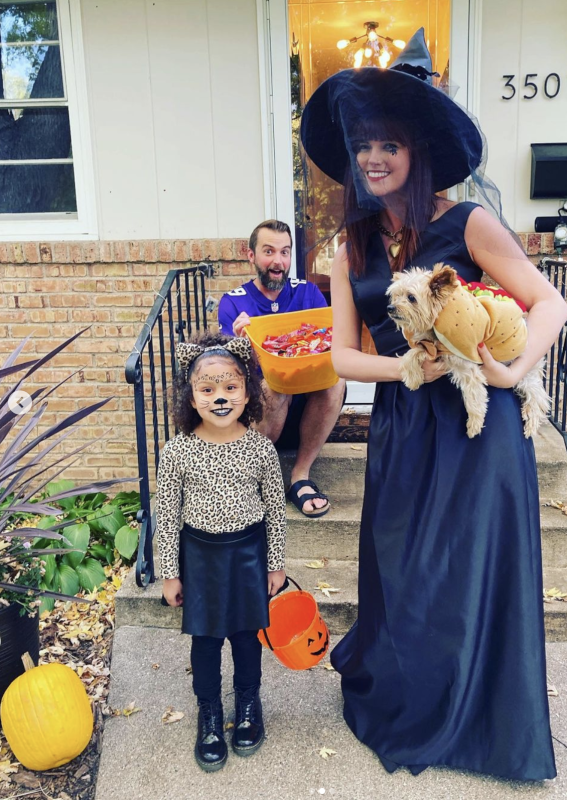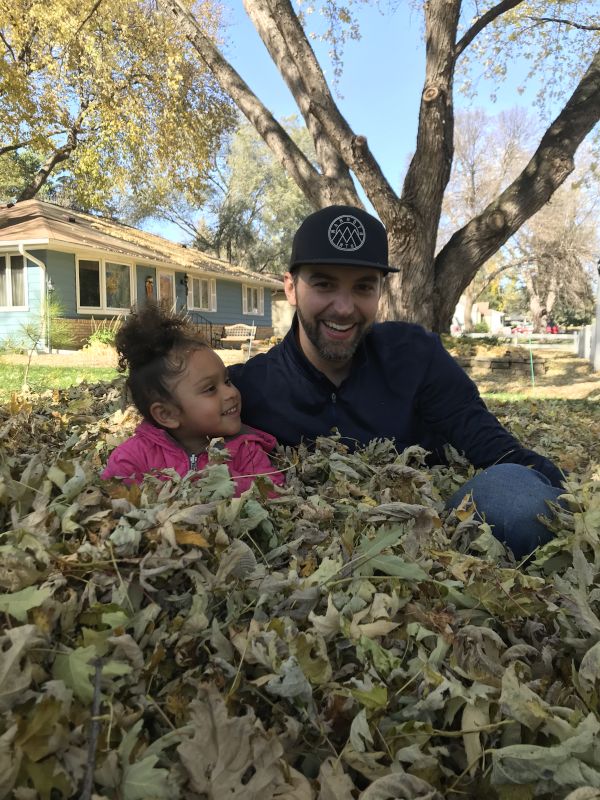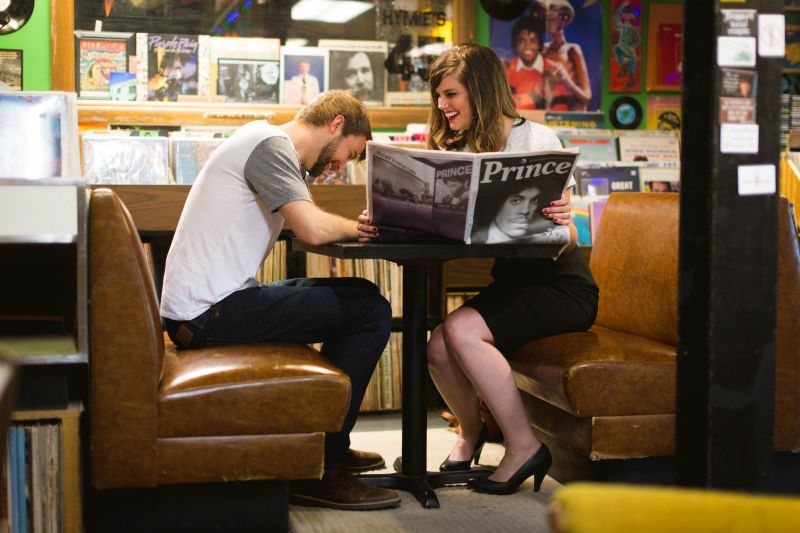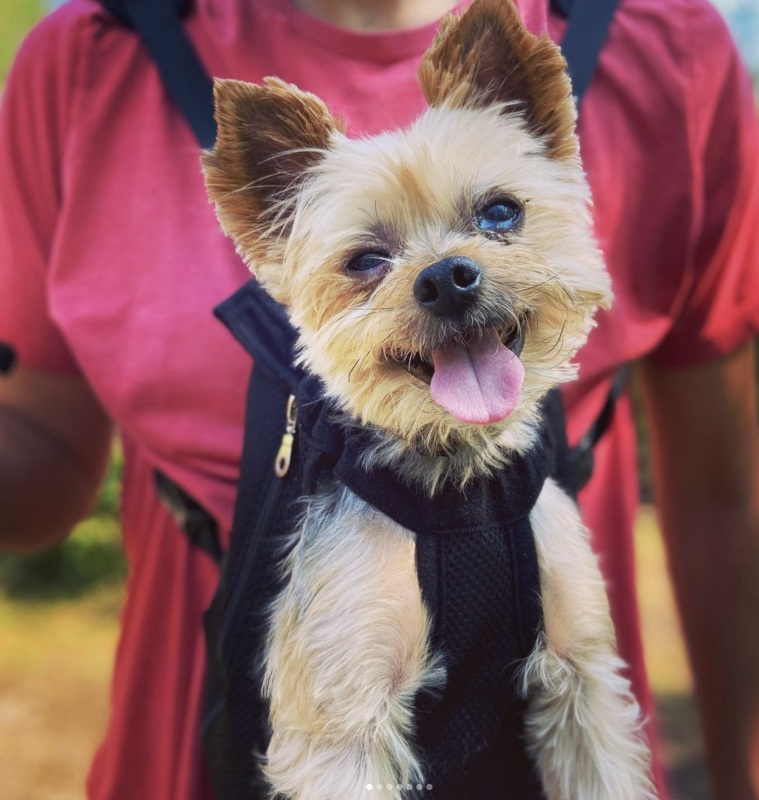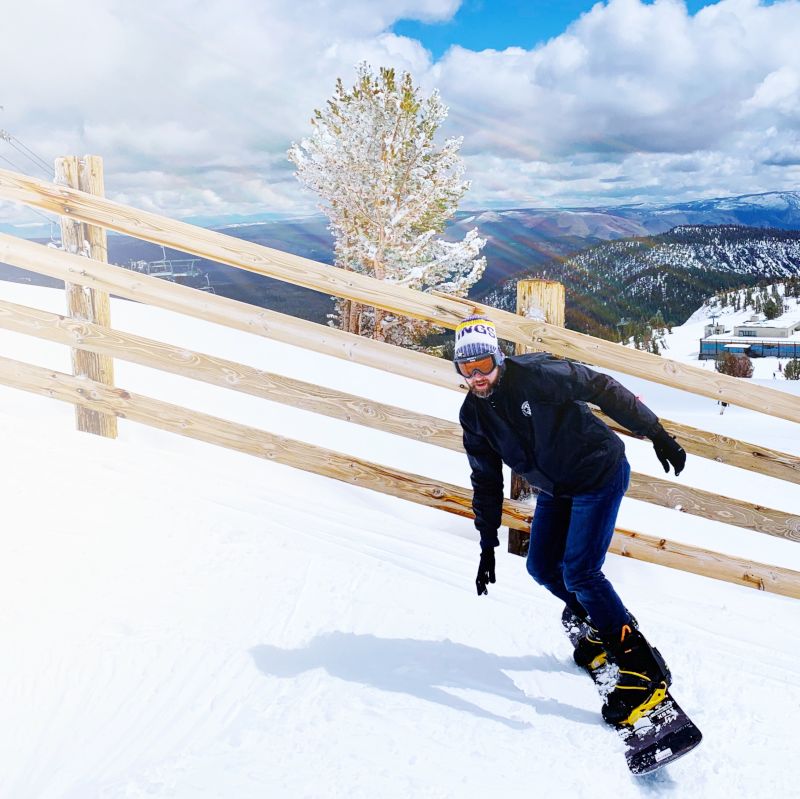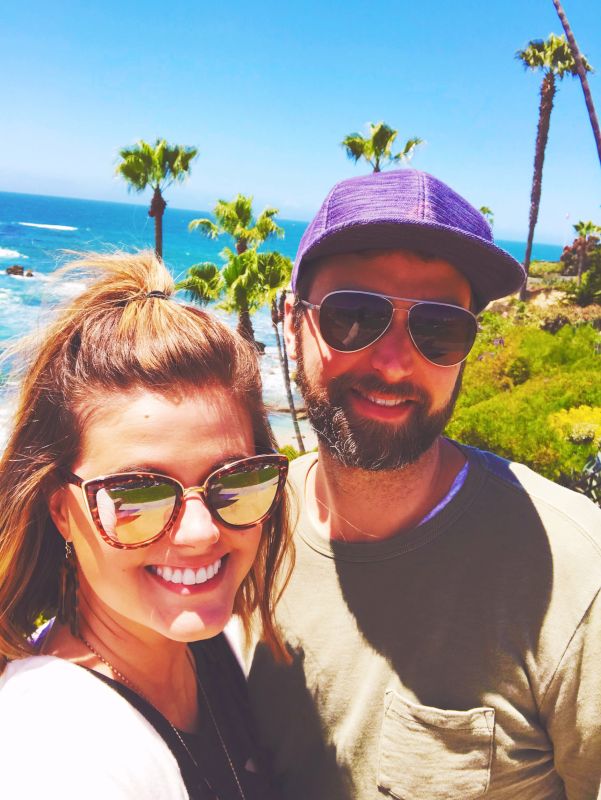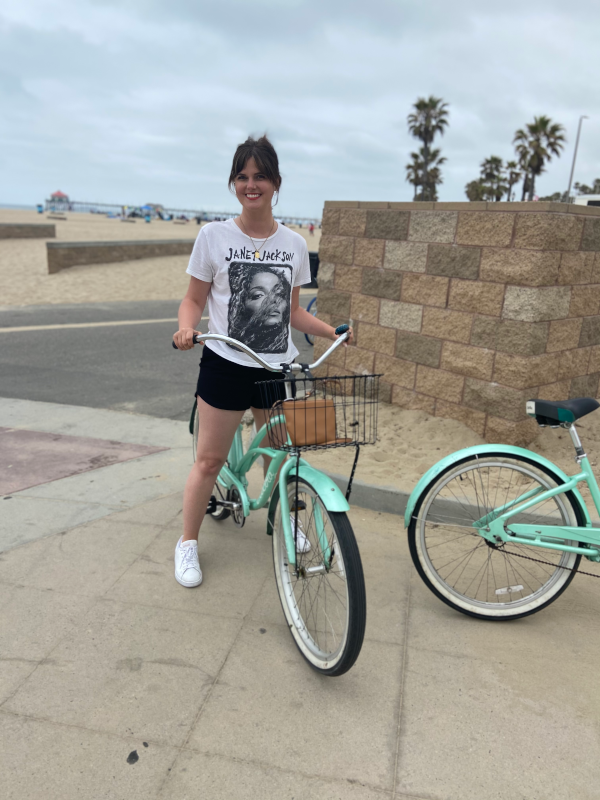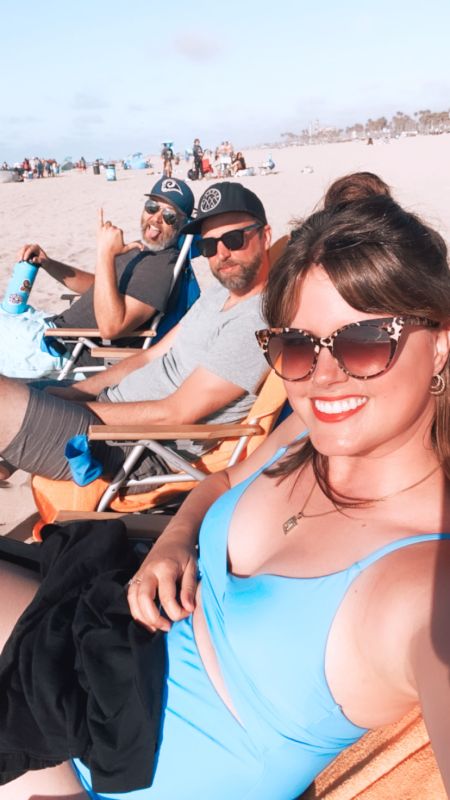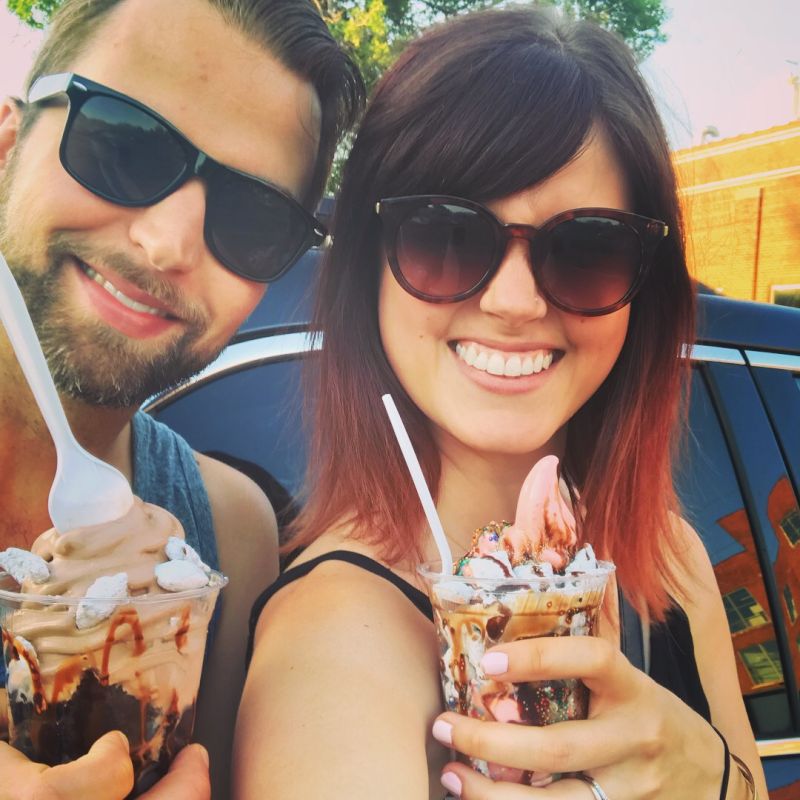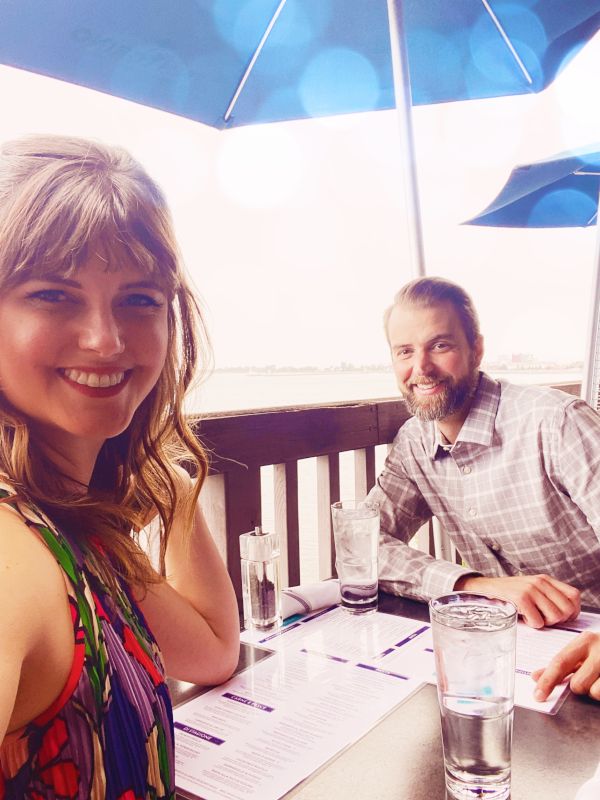 ×
1 / 12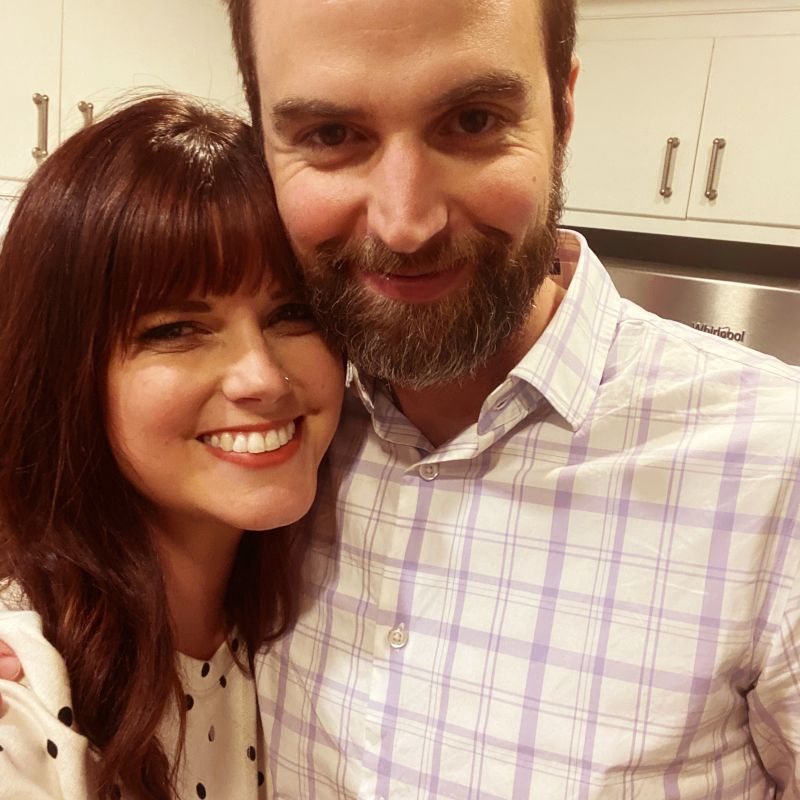 2 / 12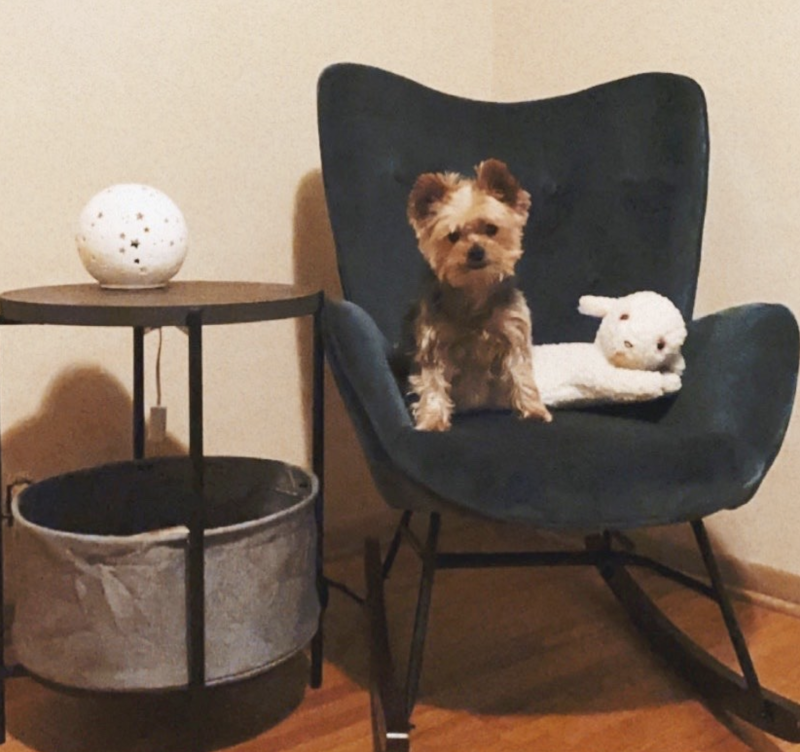 3 / 12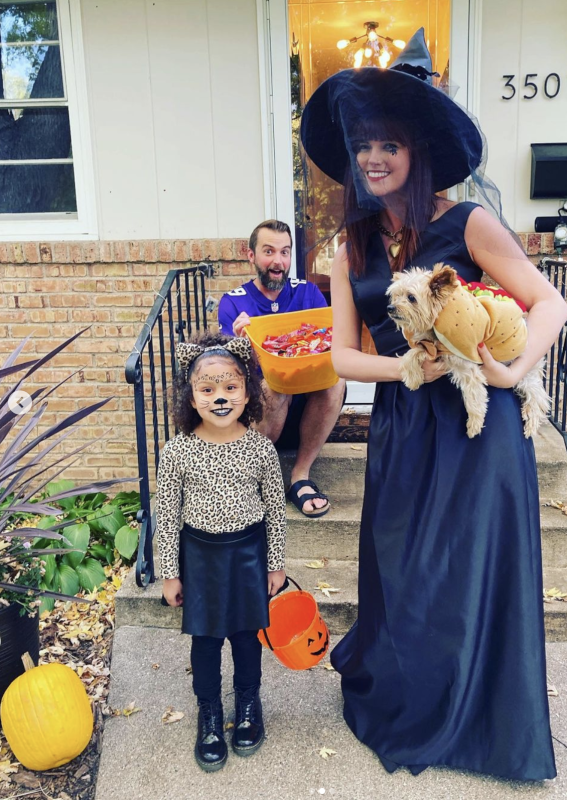 4 / 12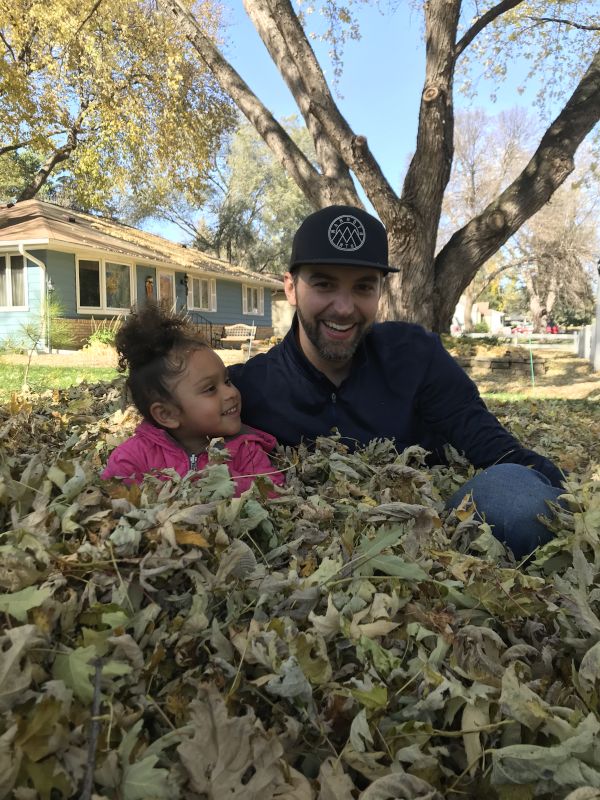 5 / 12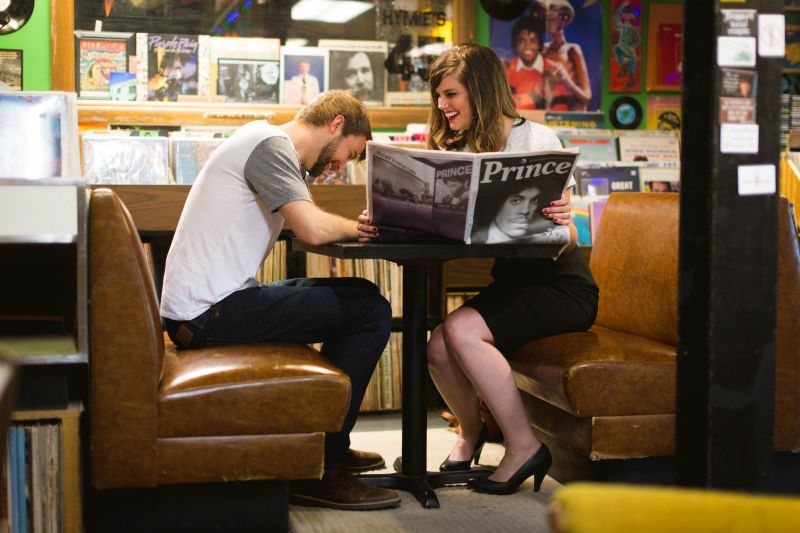 6 / 12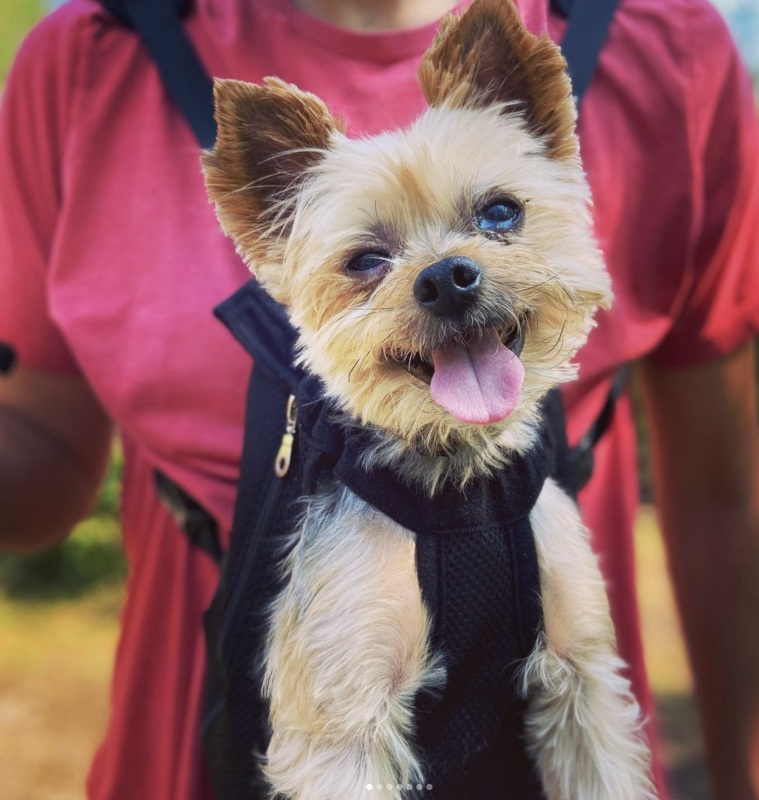 7 / 12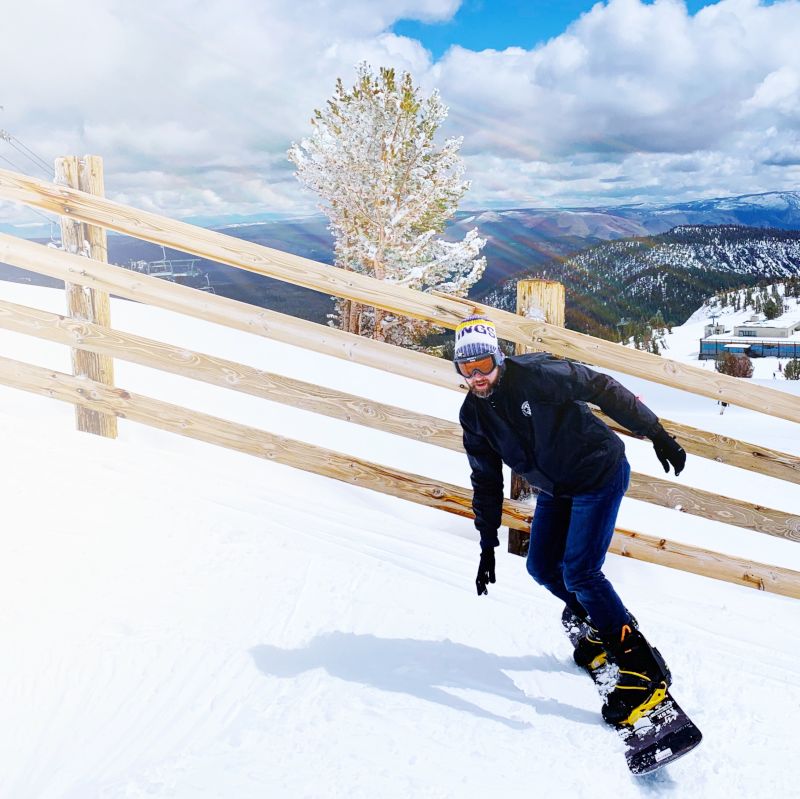 8 / 12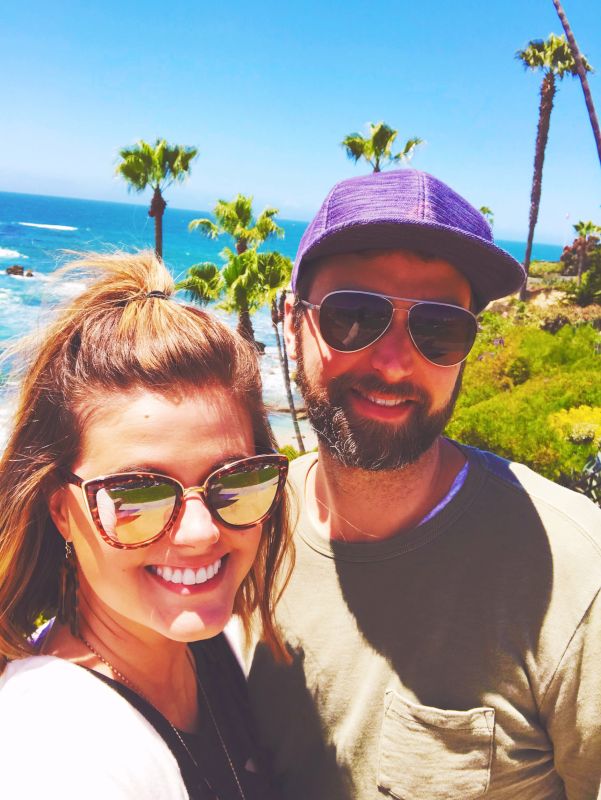 9 / 12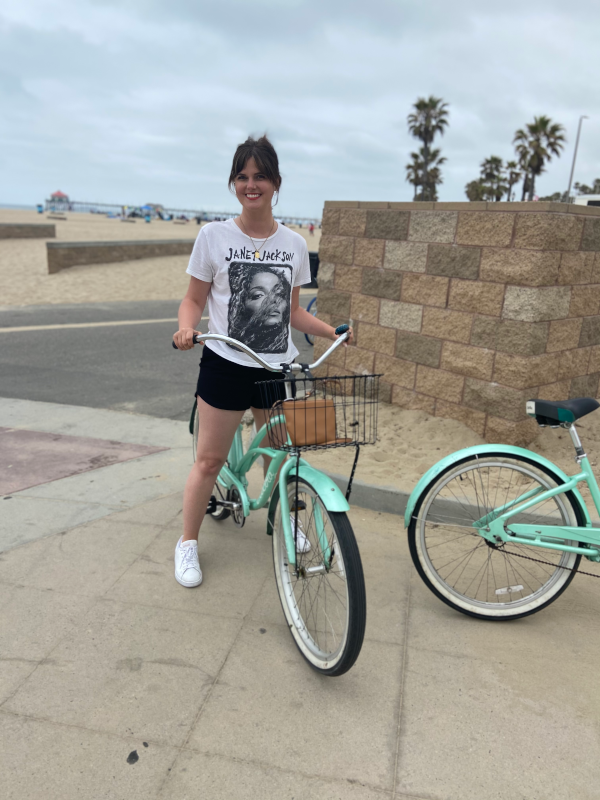 10 / 12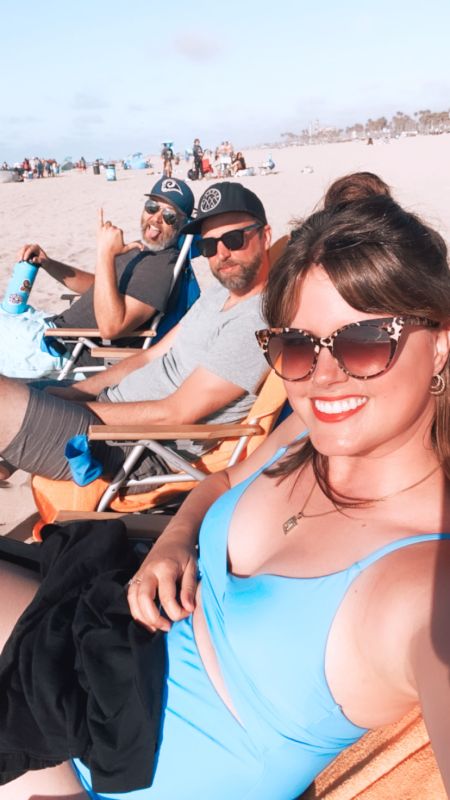 11 / 12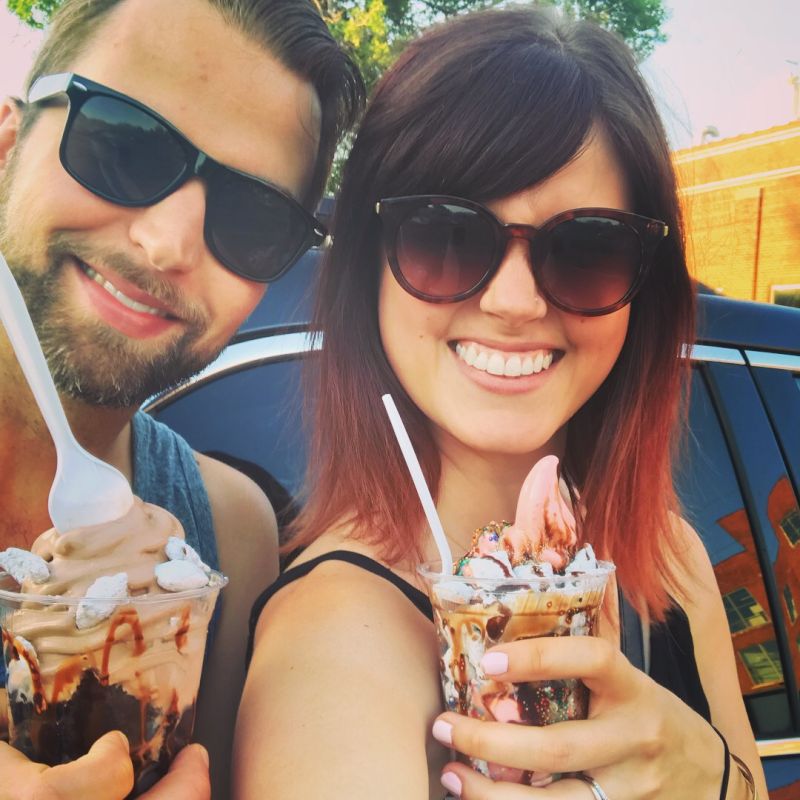 12 / 12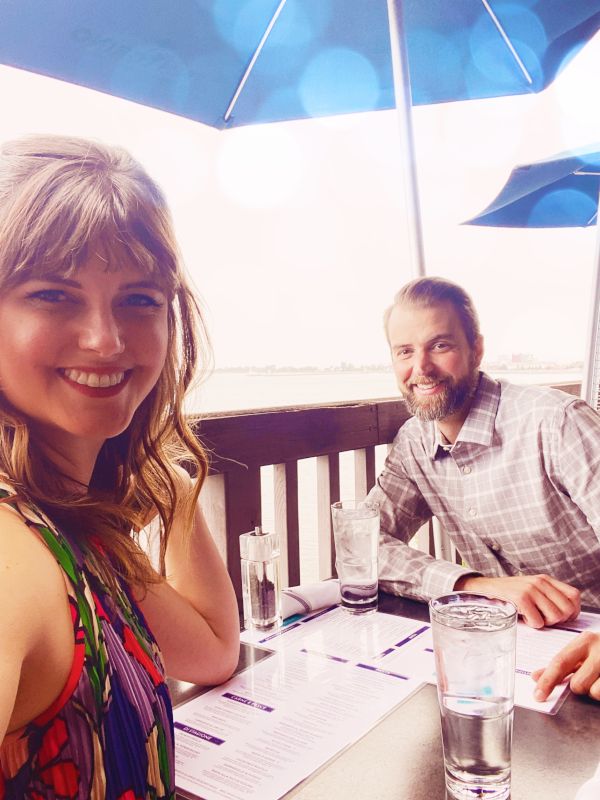 ❮
❯
Our House and Neighborhood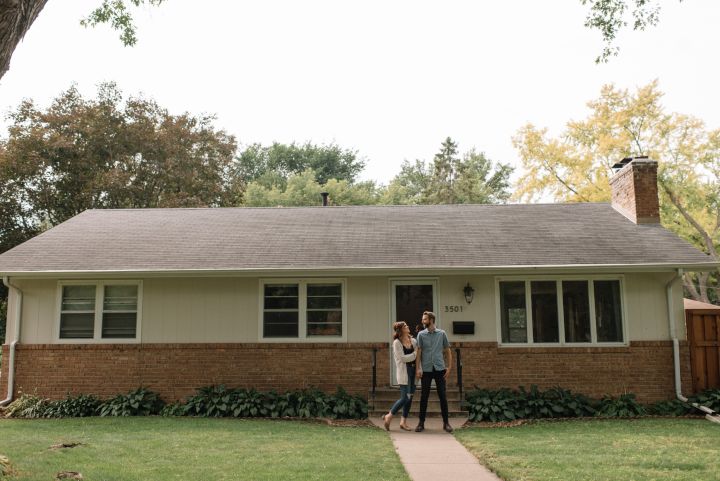 We live in a three bedroom, two bath, single family house just outside of the Twin Cities (Minneapolis and St. Paul). Minnesota is extremely family friendly with festivals and activities available year-round. There are several community parks and playgrounds within walking distance of our home, zoos, museums, children's concerts, libraries, the state fair; really an endless list of fun activities for families with kids!
We live in a quiet neighborhood with a mixture of families with varied cultural backgrounds. Several families have young kids. We also have to mention the fact that your child would have a built-in friend and cousin in our 4-year-old niece London, who lives just a mile away. We love the lot that our house is on, because one side of our house faces a dead end. So there's lots of space to play in our yard or play basketball in the driveway without worrying about car traffic.
Andrea has a vegetable garden in the yard that has proven to be a fun activity to share with our niece, and we anticipate your child might enjoy watching veggies grow and getting to pick and eat them, too!
We both have a wide circle of friends with young kids as well. We look forward to having them over to watch movies outside and have bonfires in our backyard, and watch the kids run around together.
Justin has a space in our basement with musical instruments and recording equipment. We also have a large board game area, a fireplace and a big couch for watching movies on a big screen.
Our Extended Families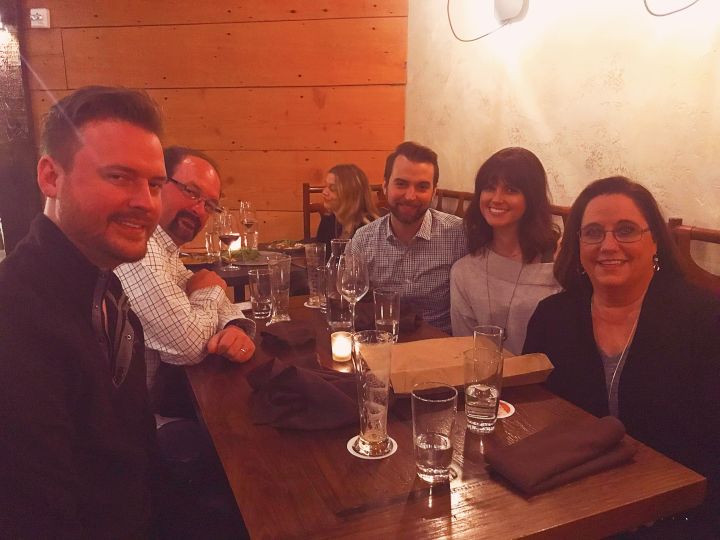 Justin's parents, Susan and Thomas, live a short drive from us in the house that Justin grew up in. Justin's younger sister, Hilma, and her 4-year-old daughter, London, also live with them. Justin's older brother, Jeff, lives in Los Angeles, and we really love having that reason to get out there and visit. We've loved watching Justin's parents get to be grandparents to London over these past few years, and can't wait to see the same happen for Andrea's parents!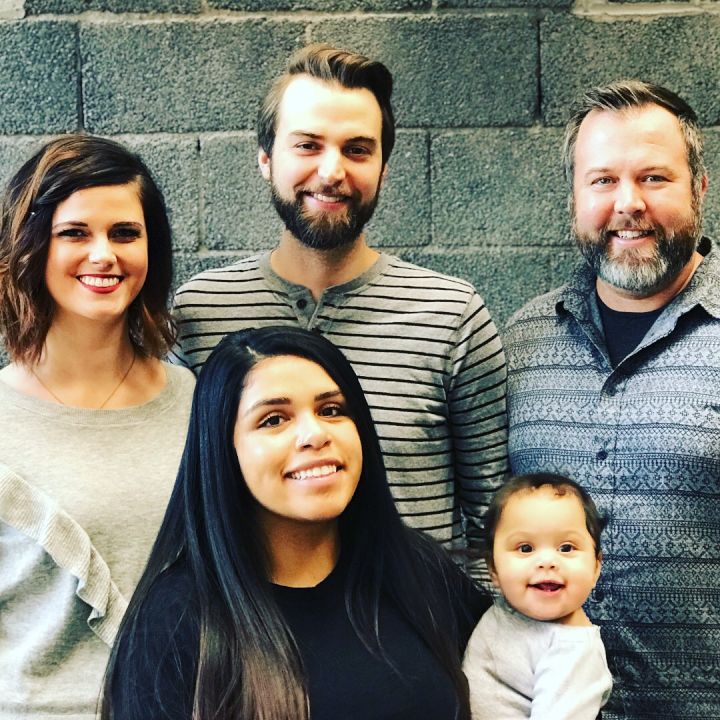 Andrea's parents, Julie and Todd, live about an hour north of us on a lake. Summers there are really fun, with pontoon rides, bonfires and music, yard games, fishing and grilling. Andrea's younger brother, Chad and his wife Laura live about 20 minutes away from us and we enjoy getting together with them whenever possible.
Both of our families get together for holidays and birthday celebrations, sometimes meeting at a restaurant to celebrate or at someone's house for a special meal.
Both of our families are really excited for us to adopt. Justin's parents adopted his sister in 1997 so they've been through this process. Family members have already been buying us nursery furniture, a stroller, clothing and baby books! We are all very much looking forward to growing our family.
From Us to You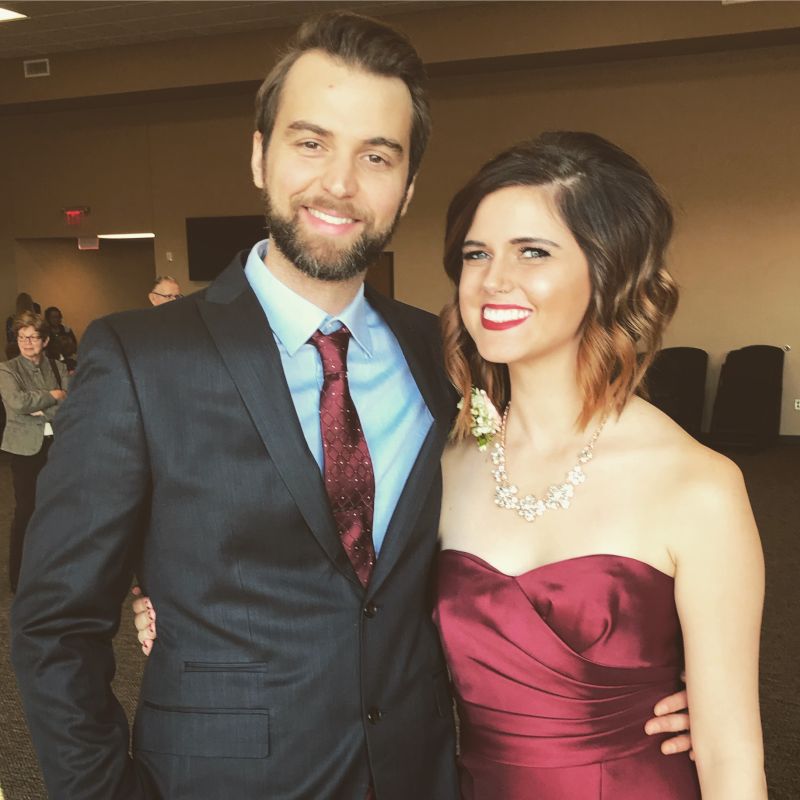 First and foremost, we have so much empathy for the situation you are in and the decisions that lie ahead for you. We admire your courage and strength and hold you in the highest regard. Thank you from the bottom of our hearts for considering inviting us into this journey with you.
We met in 2014 through a mutual friend. She thought we'd hit it off because Justin was in a band and Andrea really loves music -- our friend was right! We met over coffee and realized we share a lot of common interests (good music, good food, and laughter) and life experiences (loss of friends to serious illness), our Christian faith (we were both raised Lutheran and have spent time in non-denominational churches), as well as a heart for animals and serving others. We had a magical wedding in September 2016 at a 1920s movie theater where we had one of our first dates, and have loved settling into our little family -- just us and our 12-year-old Yorkie, Louis -- for the past several years.
After a couple years of marriage, Andrea had to undergo a hysterectomy due to a medical condition, which would end our chances of having biological children. Although this was scary and absolutely gut-wrenching news for us, it solidified the plan for our future family.
Justin's sister, Hilma, was adopted from Guatemala when Justin was a teen and inspired his interest in adoption. Andrea has friends who are adult adoptees and she is friends with several adoptive parents, as well. Because of our close proximity to adoption, we had previously discussed this as a possible way of building our future family. When it became clear that this was how it would happen for us, we felt peace and joy.
We want you to know that this child is wanted and already so deeply loved by us and by our extended families. There's a crib and rocking chair waiting in their bedroom in our home, placed there by our families as they excitedly await the day with us that we all get to meet this child. We've also started collecting children's books and look forward to reading to them and rocking them before bed.
We hope to foster imagination and creativity in this child. We hope to expose them to all kinds of music and art and cultures. We hope to introduce them to a wide range of world cuisines. We plan to take them on fun trips and adventures. Justin hopes to play basketball and make music with them and Andrea hopes to take them on bike rides, do art projects, and have fun with them in the kitchen. We also love Christmas around here, and can't wait to share that special season with a little one.
We will always honor you and speak highly of you and your family with this child. We commit to continually reinforcing the importance of their family of origin alongside the family they're adopted into. We are absolutely open to sending letters via American Adoptions and sharing photos with you. We'd also be happy to schedule occasional visits. We're very approachable and easy to talk to and we want you to feel free to have open conversations with us as years go by.
We want the best for you and your child, above all else. Thank you again for considering us. You're in our hearts.
With love-
Justin & Andrea
Favorites
Actor
Daniel Day Lewis
Will Ferrell, Tom Hanks
Actress
Frances McDormand
Tina Fey, Zooey Deschanel, Amy Schumer
Author
Lee Child
Childhood: Roald Dahl Adulthood: Various
Book
The Cervical Cancer Companion by Andrea Bonhiver
Bossypants by Tina Fey. I really enjoy non-fiction and memoirs.
Candy Bar
Reese's Peanut Butter Cups
Fancy dark chocolate bars
Cartoon
Teenage Mutant Ninja Turtles
Childhood Memory
Swinging on the tire swing in our backyard. It went so high up it felt like you were swinging over the fence and alley behind our house.
Christmases, spending time with grandparents, listening to music with Dad, doing creative things with Mom
Childhood Toy
Playmobils
Barbies! I loved changing their outfits and staging "magazine photo shoots".
Children's Book
Berenstain Bears
I loved Roald Dahl's books - especially James and the Giant Peach.
City
Tokyo
New York City. I love visiting around Christmastime and have taken 6 trips with friends and solo just to see the big tree and the Macy's windows. It's just like being in a movie in December and it's so fun. I love the history and charm of that city.
Classic Movie
Back to the Future (1985)
Forrest Gump, because parts of it remind me of my childhood in Alabama and who doesn't adore Tom Hanks? Other favorites: When Harry Met Sally, Sleepless in Seattle
Color
Green
I'm a designer/artist so this changes a lot! Lately I've been into emerald green and blues combined with mustard yellow or gold. I've also consistently gravitated toward warm blush pinks over the past couple of years.
Day of Week
Friday
The weekend!
Dessert
Chocolate Turtle Cake
Black Coconut Milk ice cream from Milkjam in Mpls, Lingonberry Almond Torte from French Meadow Bakery, and Cafe Latte's Turtle Cake and Flourless Almond Torte.
Disney Movie
Honey, I Shrunk the Kids
The Little Mermaid was always my favorite as a child. I also watched Inside Out a few years ago and thought it was fantastic!
Dream Car
Porsche 911 Carrera 4S
I'll take any car that gets me around. I'm not picky!
Dream Job
Music Supervisor. I DJ'd during my senior year of high school and have always thought it would be so fun to pick the music for movies and TV shows.
Dream Vacation
Remote all-inclusive ocean beach hotel with jet skis
Europe or an exotic tropical vacation (I've never left the US!)
Family Activity
Playing in the backyard or nearby park
Board games, playing outside, cooking or baking a special meal or treat, enjoying a movie together, art projects, traveling, playing music
Flower / Plant
Lavender
I like a lot of green plants and have several in our home. I also love ranunculus flowers and sunflowers.
Food
Chocolate cake. Peanut butter.
Fresh spring rolls, Vietnamese egg rolls with nuoc cham, all forms of potatoes, authentic Italian food in NYC, Lox everything bagels for breakfast
Form of Exercise
Basketball
Yoga, walking, elliptical, swimming
Fruit
Watermelon
Apples (honeycrisp!), pears, peaches, cherries
Game
Backgammon
Backgammon is a longtime favorite for Justin and I, card games, Friends-themed Monopoly, and any trivia game.
Hobby
Music (playing, recording, listening, watching)
Making art, shopping at vintage stores, collecting and playing old records, decorating
Holiday
Christmas
Christmas
Holiday Song
Carol of the Bells
O Holy Night
Holiday Tradition
Baking and eating Christmas Cookies
Driving around to see neighborhoods that are decked out in lights, watching Christmas movies, visiting family (pre-Covid), baking cookies, having a fun meal together. (Last year we planned a huge mediterranean/middle eastern feast.)
Ice Cream
Chocolate Fudge Brownie
Mint chocolate chip (dairy free) or Black ice cream at Milkjam
Junk Food
Cinamon Toast Crunch
If it crunches, I'm into it. I love salt and vinegar chips and Trader Joe's rolled chile lime tortilla chips. (They're just fancy Takis but I like them better!)
Leisure Activity
Golf
Napping, reading, watching movies/tv shows, baking, listening to music, making playlists.
Magazine
Wired
Fashion magazines
Memory with a Child
Playing in the Fall leaves with my niece.
Baking cookies with our niece London when she was 3. She dumped an entire container of blue decorating sugar on the cookies and we laughed a ton! I have a great picture of her with her hands dyed blue, very proud of her cookies.
Memory with Spouse
At the top of a ferris wheel with Minneapolis skyline in background.
Vacations in Laguna Beach, Chicago, Grand Marais/Lutsen. Most recently, Justin surprised me for my birthday by crowdfunding my family and friends to buy me an iPad and Apple Pencil so I can learn digital illustration.
Movie
Almost Famous
Serendipity, Eternal Sunshine of the Spotless Mind, Empire Records, 500 Days of Summer, Bridesmaids, Elf
Movie Munchie
Popcorn
Gummy bears
Movie Quote
Roads? Where we're going, we don't need roads. - Dr. Emmett Brown (Back to the Future)
When you meet the person you want to spend the rest of your life with, you want the rest of your life to start as soon as possible. -Harry in When Harry Met Sally
Movie Type
Action/adventure/thriller
Comedy, mystery/suspense/thriller, quirky quiet indie films :)
Musical
I don't watch musicals very often, but I have a soft spot for The Music Man, The Wizard of Oz, and Footloose, because I was in productions of all 3 in high school.
Musical Group
The 1975
Music is my biggest passion so this one is hard and it changes often! But consistent favorites from the past few years are HAIM, Carly Rae Jepsen, Hayley Williams, Kacey Musgraves, Allie X
Nursery Rhyme
Old Mac Donald had a Farm
Does Baby Shark count? I have a lot of friends with kids and became very familiar with that one in the past couple of years! I don't know many but I'm sure I'm going to learn a whole lot more!
Olympic Event
Bobsledding
Figure skating
Personal Hero
My Grandpa
My grandpa Wayne and my Grandma Nanny.
Play
I haven't seen many, but I really enjoyed seeing To Kill a Mockingbird at The Guthrie with my husband a few years ago. I also loved seeing Billy Crystal's one-man show, 700 Sundays on Broadway in NYC with my mom several years ago.
Quality about my Spouse
Her creative and intuitive spirit.
His big heart. He is generous to help friends out and protects and defends his loved ones fiercely. He also has a big soft spot for animals and recently chased a stray dog around our yard in sub-zero temperatures to make sure it was okay.
Restaurant
Maya Cuisine
Locally we love Maya Cuisine (they catered our wedding and we love their Mexican food), Pizzeria Lola and Young Joni (wood-fired pizzas), Nong's Thai Cuisine, Holy Land Mediterranean/Middle Eastern Food
Sandwich
Monte Cristo
I love Italian sandwiches. Vito #5 as an Unwich is my go-to at Jimmy John's. I also love a good Reuben or Rachel.
Scripture
Psalms 23
The light shines in the darkness and the darkness cannot overcome it. -John 1:5
Shopping Store
Home Depot
Gap, Aerie, Nordstrom Rack
Song
Let's Go Crazy - Prince
A very important song for me is, 'Rainbow' by Kacey Musgraves. It got me through the hardest period of my life. But my favorite song changes by the day!
Sport to Play
Basketball
I'm not athletic at all!
Sport to Watch
NBA basketball
I don't mind watching basketball or football with Justin but I don't voluntarily watch sports.
Sports Star
Michael Jordan
Sports Team
Vikings, Timberwolves, Twins
Subject in School
Gym class
I always excelled in art, writing, english, media, history classes. I struggled in math and science.
Superhero
Batman
Female ones :)
Thing to Cook
Breakfast scrambles
I love to cook and bake and plan new recipes to make every week. I've enjoyed recipes in recent years by Alison Roman, Bad Manners Food, Love and Lemons, Cookie + Kate, and Half Baked Harvest
Time of Day
Morning
Evenings. I am not a morning person!
Tradition
Baking and eating Christmas cookies.
On each of our birthdays, the other one gets up early and hangs the Happy Birthday banner and makes a special breakfast. We eat breakfast together and the birthday-person opens their gift. We make each other's birthdays special!
TV Show
Arrested Development
Friends, 30 Rock, New Girl, I Love Lucy, Mary Tyler Moore, SNL
TV Show Character
Dwight Schrute
Liz Lemon from 30 Rock, the cast of Friends, Nick from New Girl, Mary Tyler Moore, Lucy
Type of Music
Pop rock
I listen to a lot of indie pop lately, but I am really all over the map genre-wise. I listen to music from the 40s/50s all the way up to today. The only genre I avoid is pop-country.
Vacation Spot
California beaches
NYC at Christmas or a beach somewhere