1-800-ADOPTION
Thank you for viewing our profile
If you would like to learn more about us, please call 1-800-ADOPTION (2367846), fill out the form at the bottom of our on-line profile page, or email us at bp_information@americanadoptions.com.
To revisit our on-line profile page and view our profile video at American Adoptions, simply use your mobile phone to scan the QR code on the right. We are looking forward to hearing from you!
Greg & Kelly
Thank you for taking the time to consider us as parents for your child. Our families have always been incredibly important to us, and we are excited about the opportunity to build our own family. We understand this is a difficult decision for you, but we can promise that we will provide a warm and loving home for your child.
About Us
Education
Doctoral Degree in Law
Doctoral Degree in Dentistry
Relationship
Legally Married
Our Life Priorities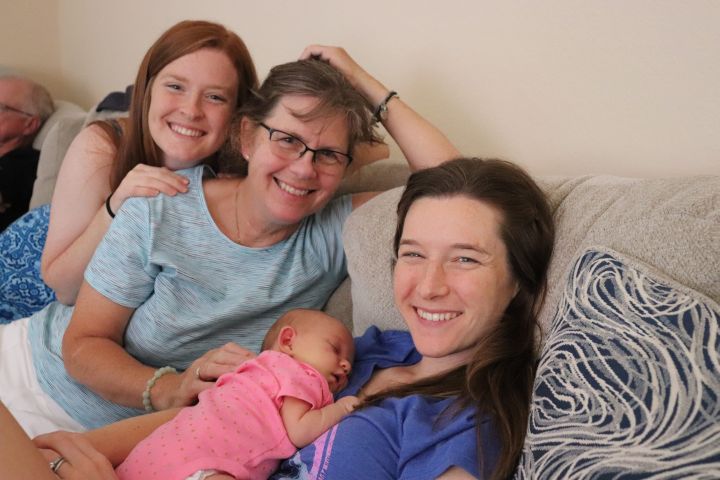 Our three biggest priorities are family, faith, and community. First, our family is our top priority. We both come from large, loving families, and we would do anything for them. We love spending time with our parents, siblings, nieces, cousins, and grandparents. It is the love of our families that has inspired us to grow our own family.
Second, faith is important to us. We are both Christians, and we practice our faith regularly. We pray before meals and attend church on Sundays. We especially enjoy getting together with family for large holidays like Easter and Christmas. Our faith gives our lives meaning and purpose, and it calls us to be better, more generous people every day.
Finally, we believe that community is important. We are all individuals, but it is important to give back to society. We have been incredibly blessed in our lives, and we try to pay it forward. Greg is proud of his service in the U.S. Navy, and Kelly works hard to improve the dental health of her patients. We hope to add a child to our community.
Our Lifestyle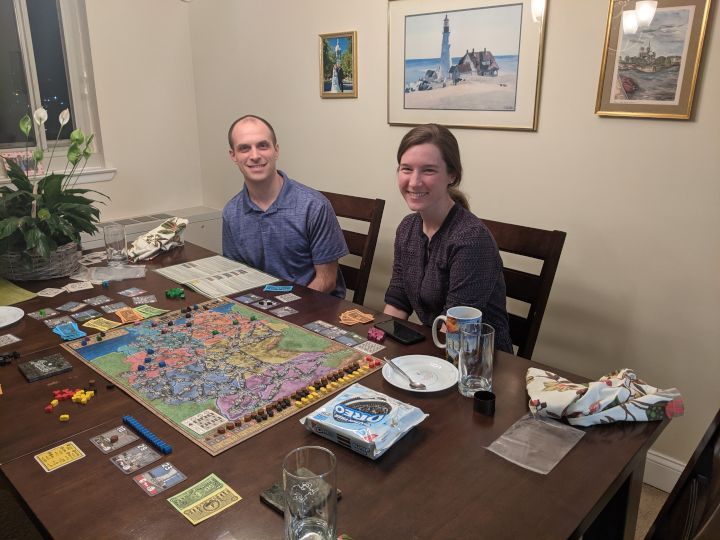 We live an active, hardworking, and fun lifestyle. When we aren't working (Greg is a Navy lawyer, and Kelly is a dentist), we are always keeping busy. Around the house, we love to cook, play board games, do crossword puzzles, and watch sports and movies. If the weather is nice, you can expect us to be outside. We love to play tennis and basketball, go hiking, and most of all biking. We have a tandem bike that we love to ride around the area. There are great bike paths in our town, and lots of sights to see. We go on a walk together almost every evening. We enjoy traveling as much as we can, whether it is a day trip to explore a nearby town or park, or a longer road trip stopping at scenic places along the way, we love to spend time together seeing new places.
We also like to host family and friends at our home. Greg is especially proud of his skills as a cook, and Kelly is an amazing baker--Greg is especially fond of Kelly's secret brownie recipe! We will often have friends over for dinner and a board game on a weekend night. Overall, we love our lives, and we want to add a child to share in our adventures.
Our Extended Families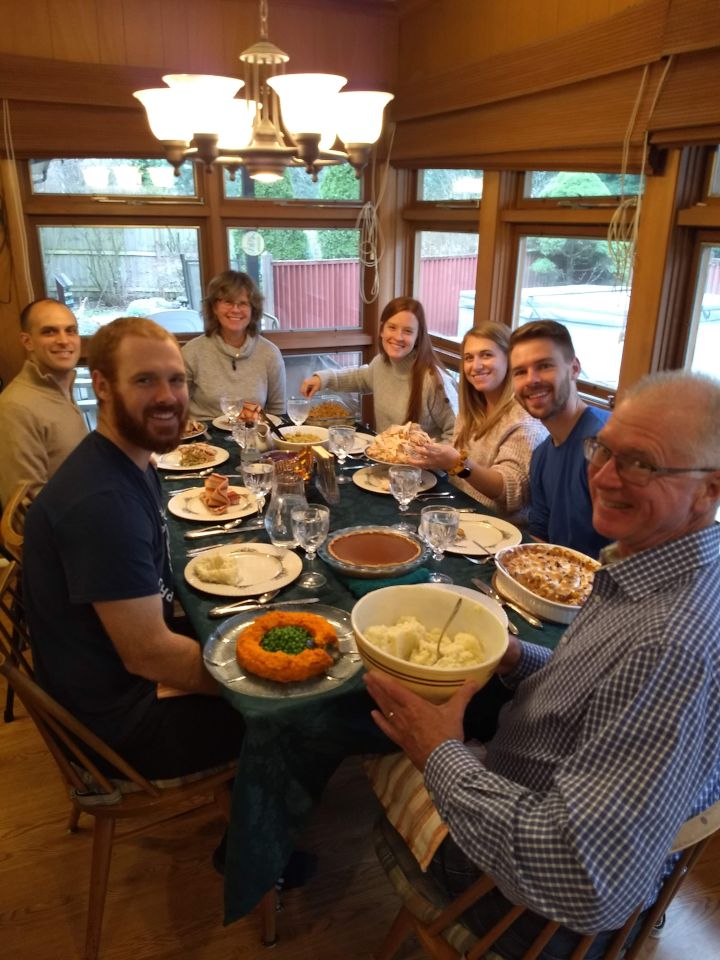 We both come from large, loving families. Greg has three brothers, and Kelly has two younger brothers and a younger sister. Greg's parents live a few hours away, but they visit often and plan to move closer soon. Greg's mom is a retired nurse, and his dad is a Lutheran pastor. Greg and his brothers are extremely close. They live far from each other, but they text every day and go camping together once a year. Two of Greg's brothers are married, and Greg has three nieces, who love their "Uncle Greg." Greg's family likes to go on large family vacations, often renting a big beach house to fit everyone!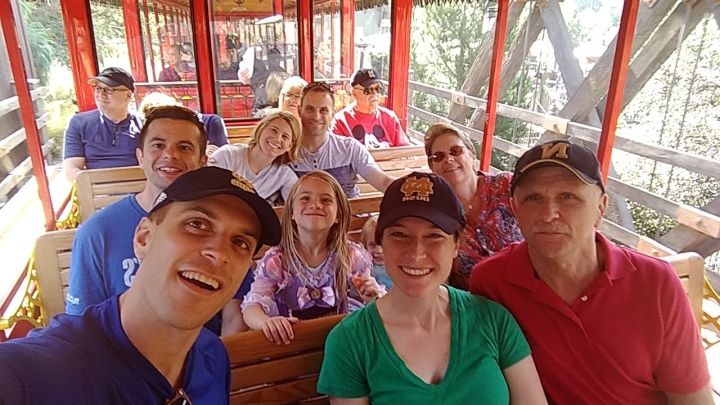 Kelly's parents, brothers, and lots of extended family live in Ohio. We visit them frequently, especially for Fourth of July, when Kelly's parents host a large BBQ. Kelly's mom is a nurse, and her dad works in sales. One of Kelly's brothers has two daughters, and we love playing with them. Kelly's family is very active, always going for bike rides, playing sports, and going on hikes. Kelly's family likes to visit National Parks, and they have been to almost all of them!
Both of our families are ecstatic about our plans to adopt. Our parents are excited to have more grandchildren, and our nieces are excited to have more cousins!
Photos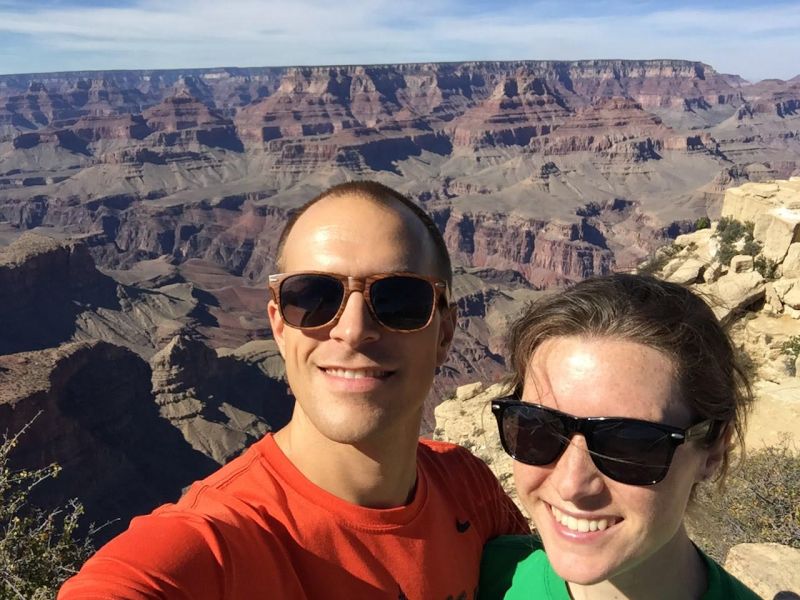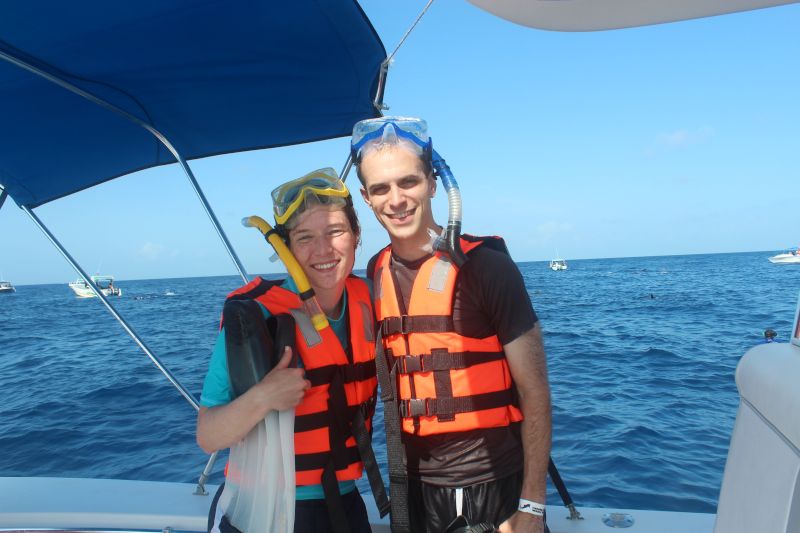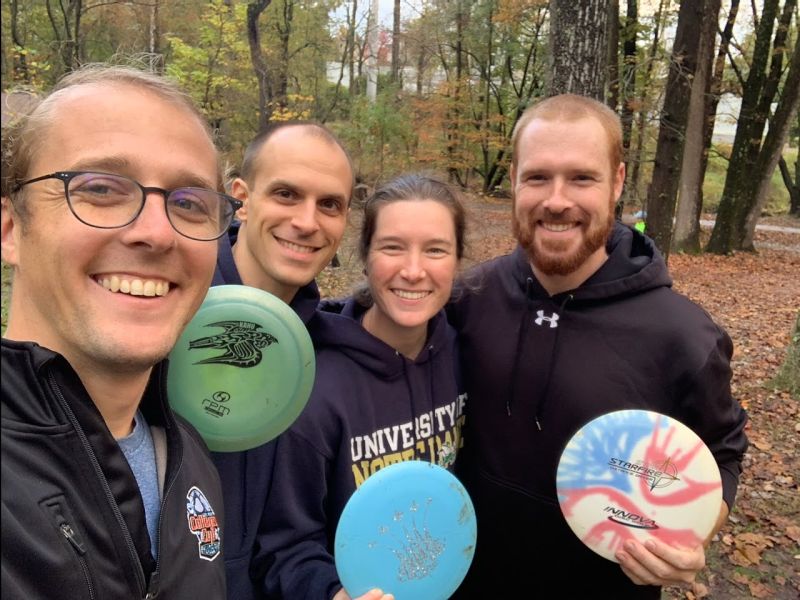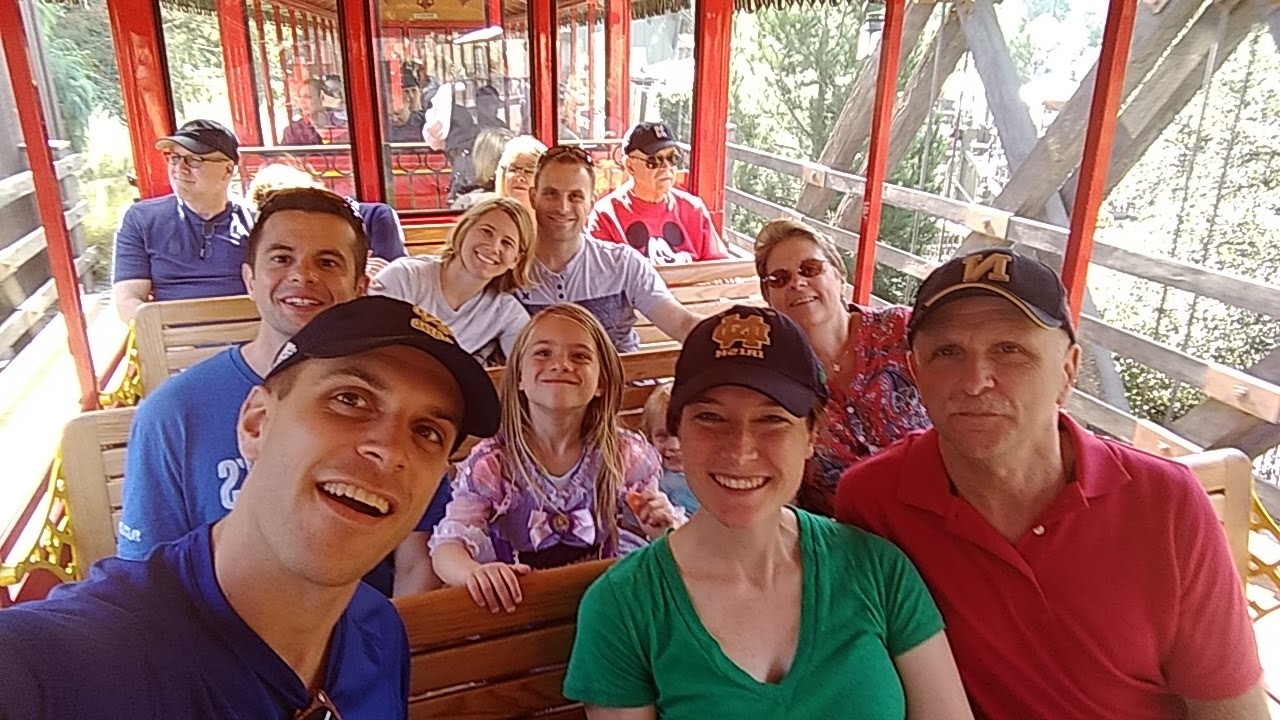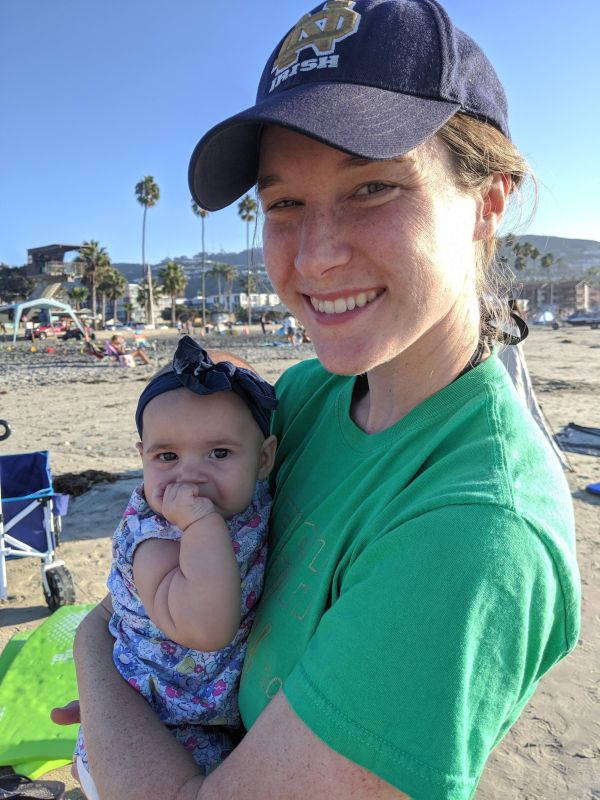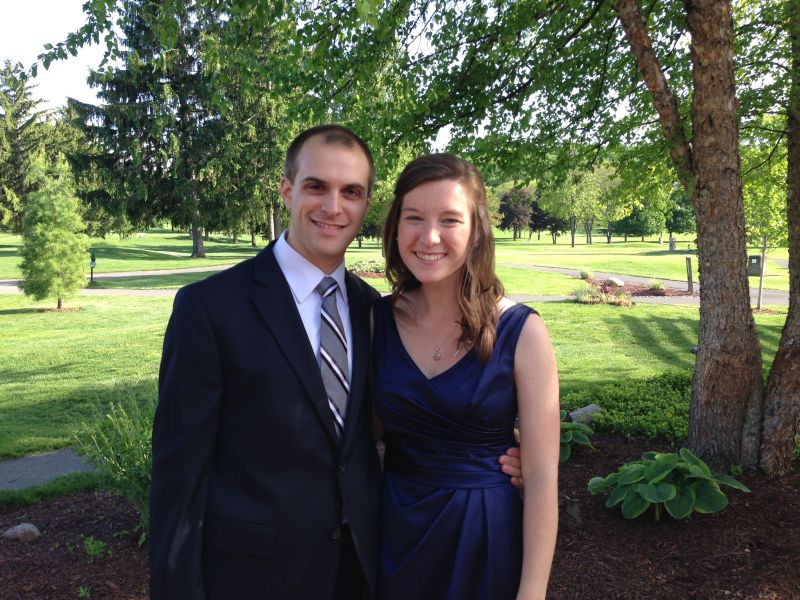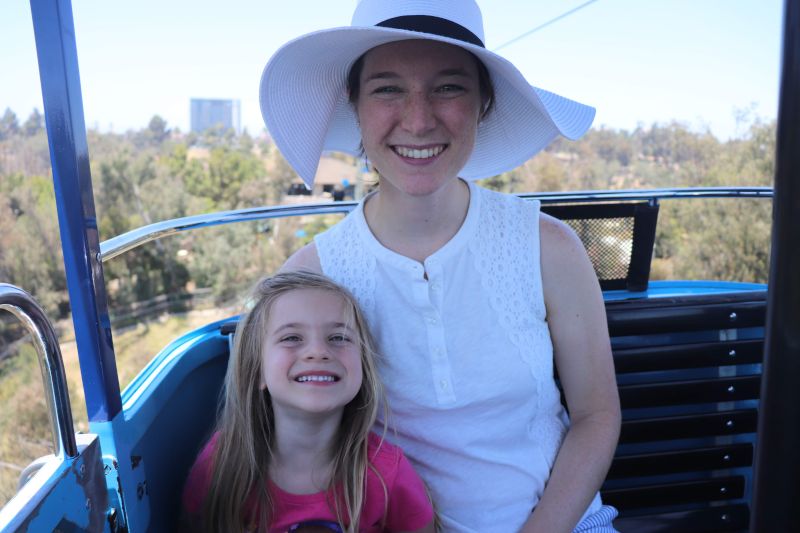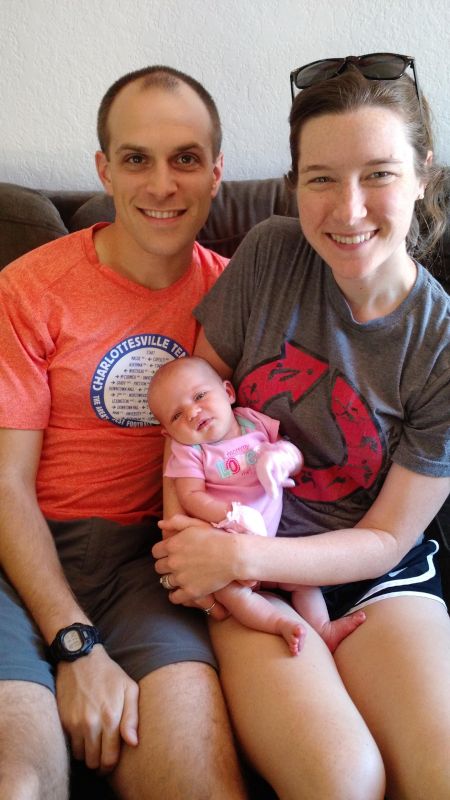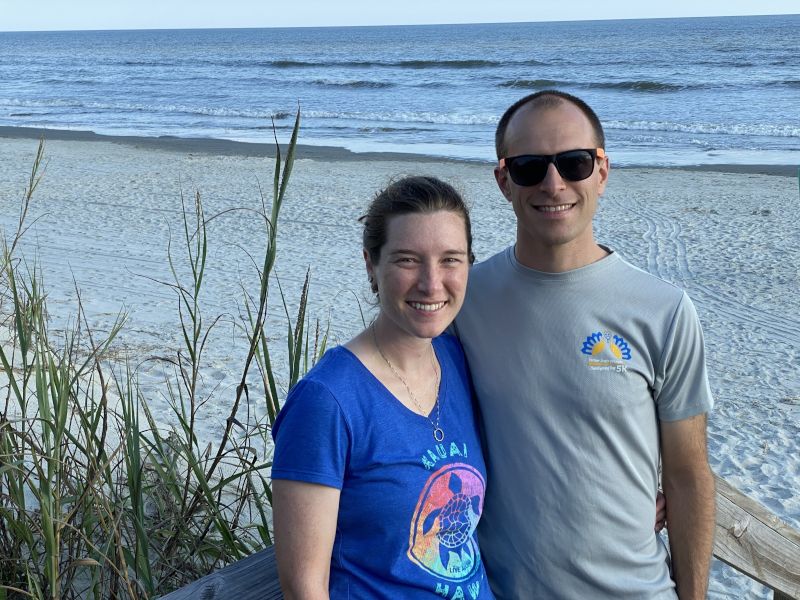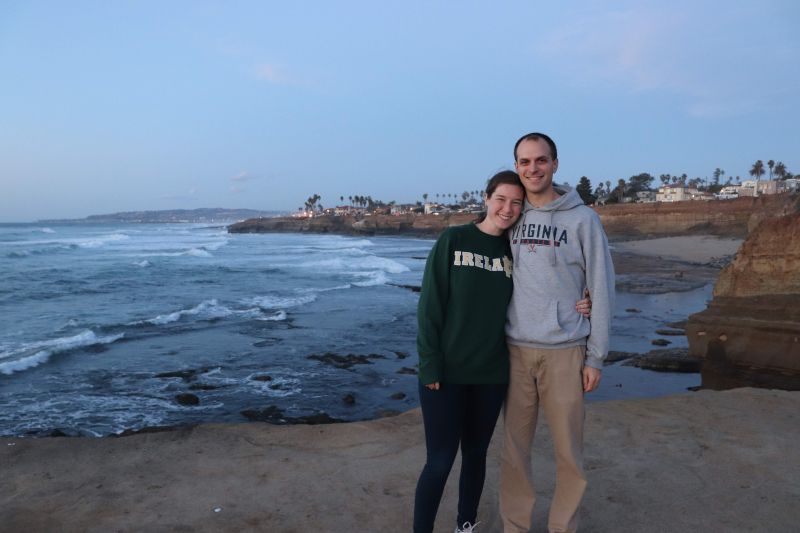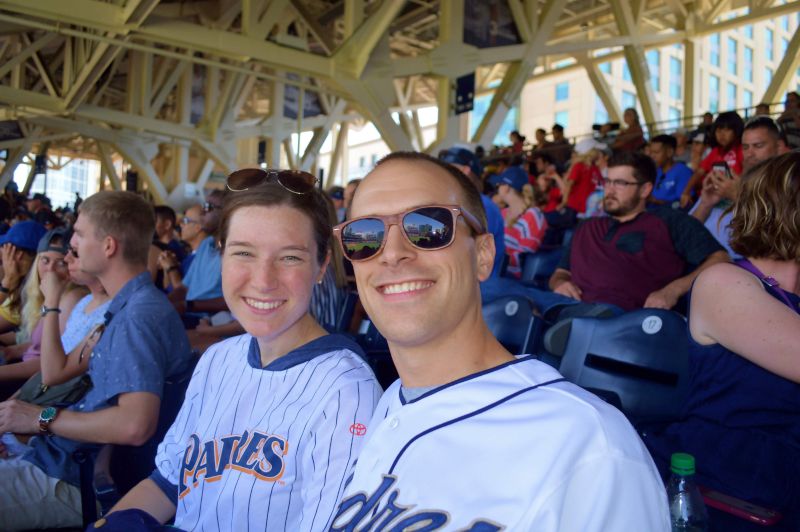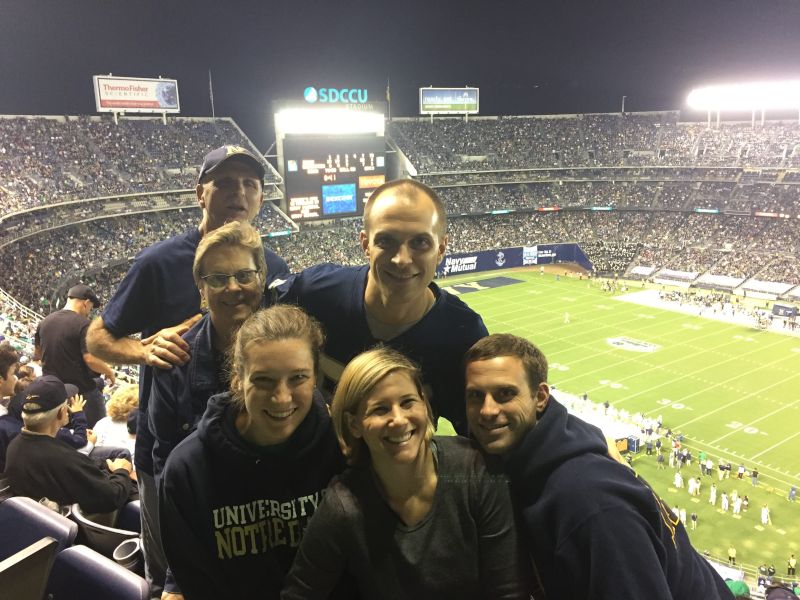 ×
1 / 12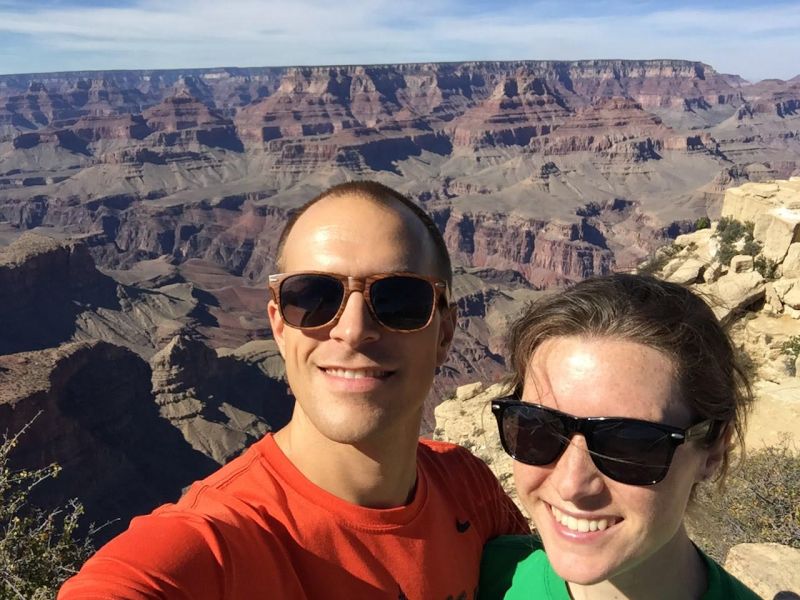 2 / 12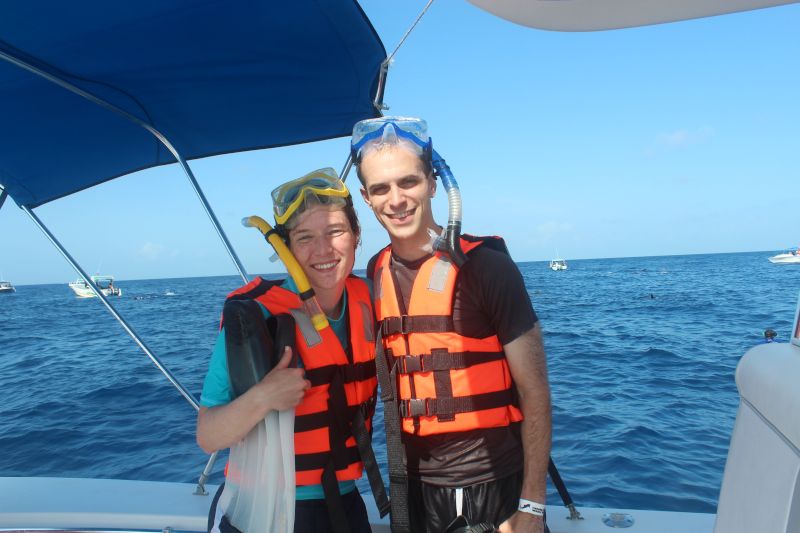 3 / 12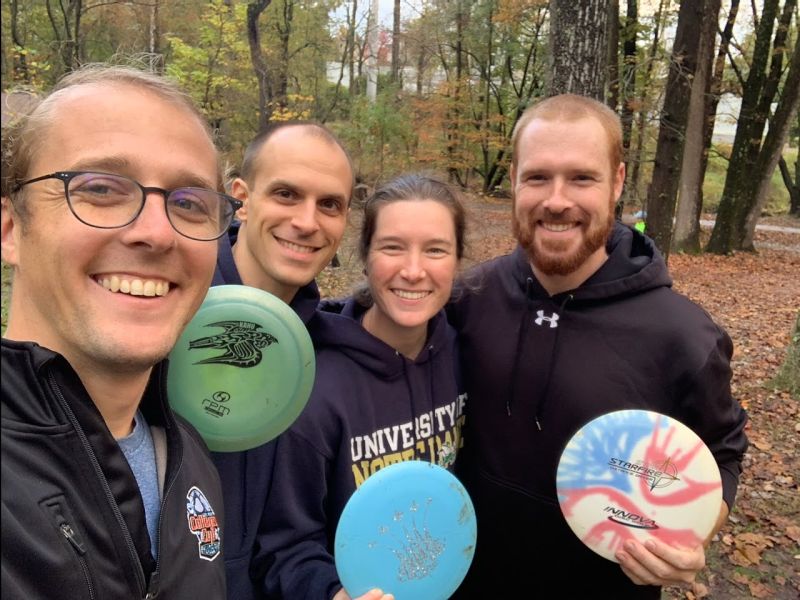 4 / 12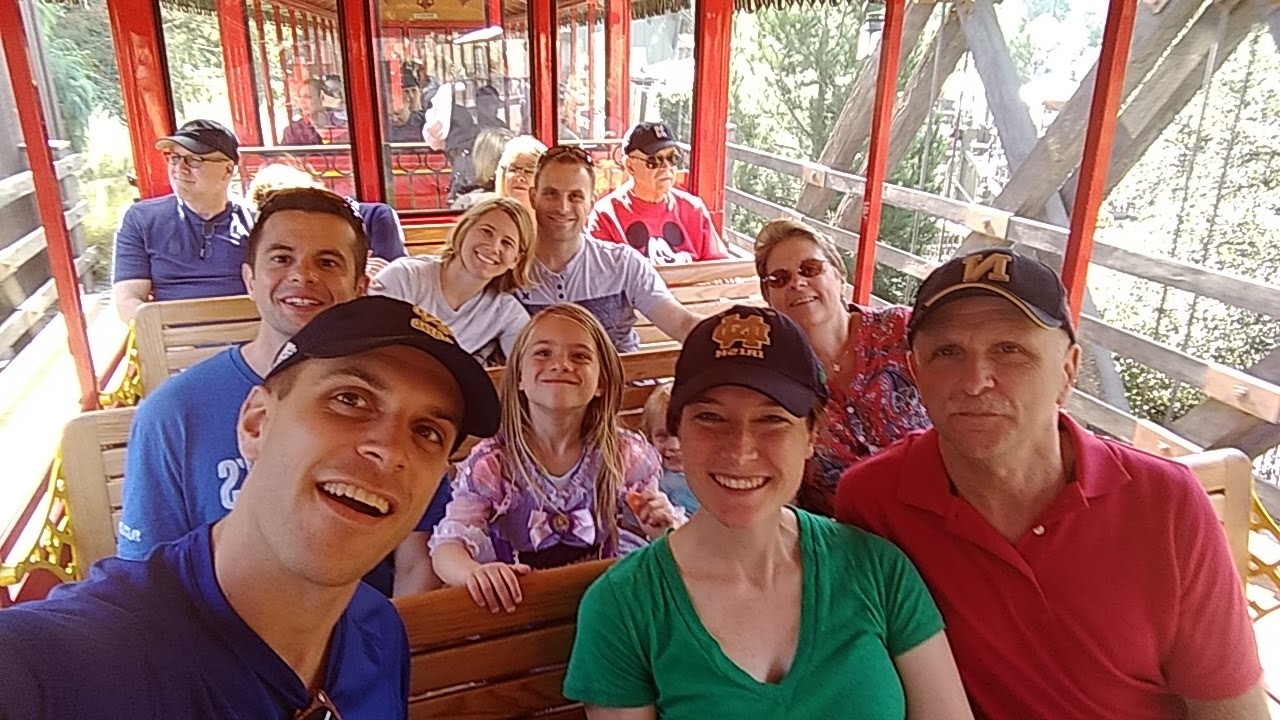 5 / 12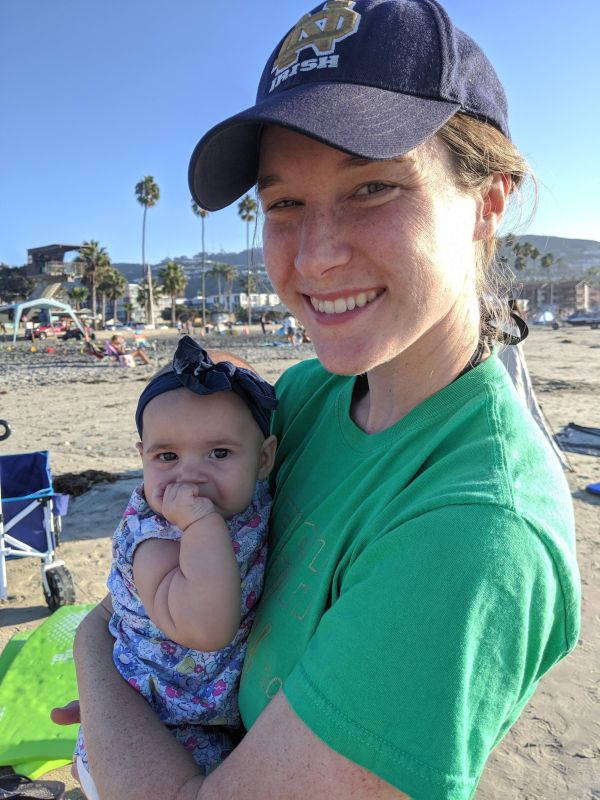 6 / 12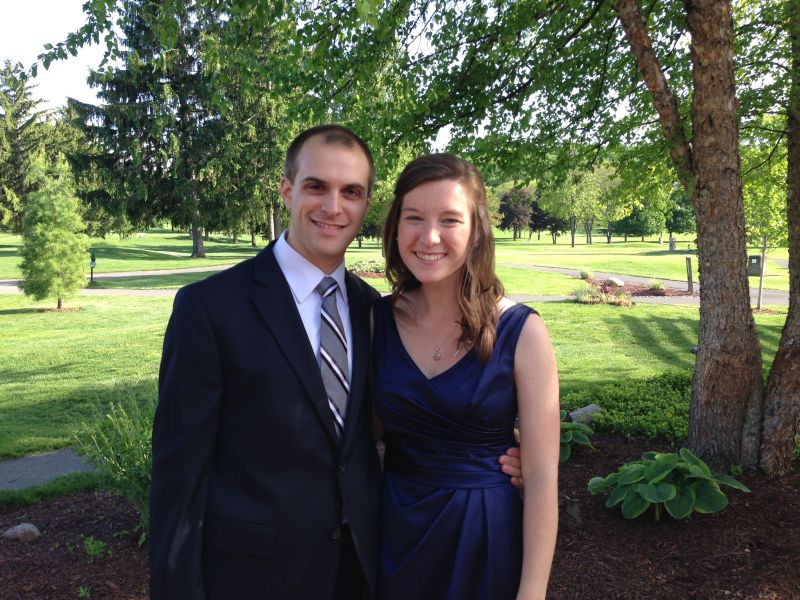 7 / 12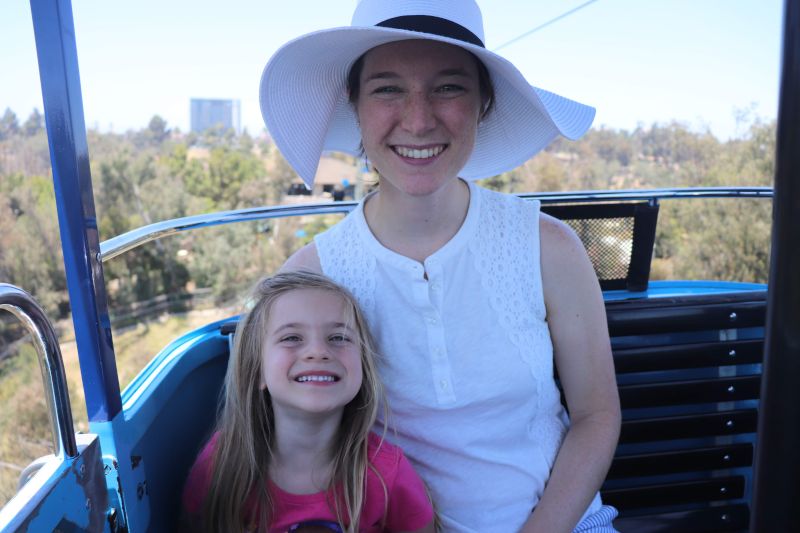 8 / 12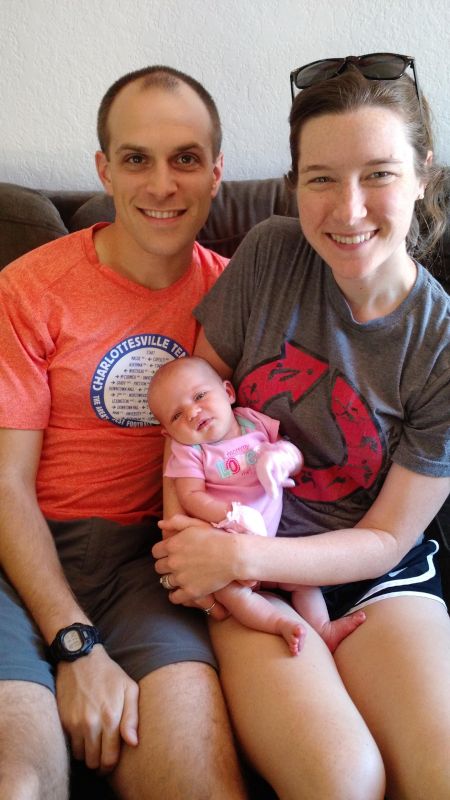 9 / 12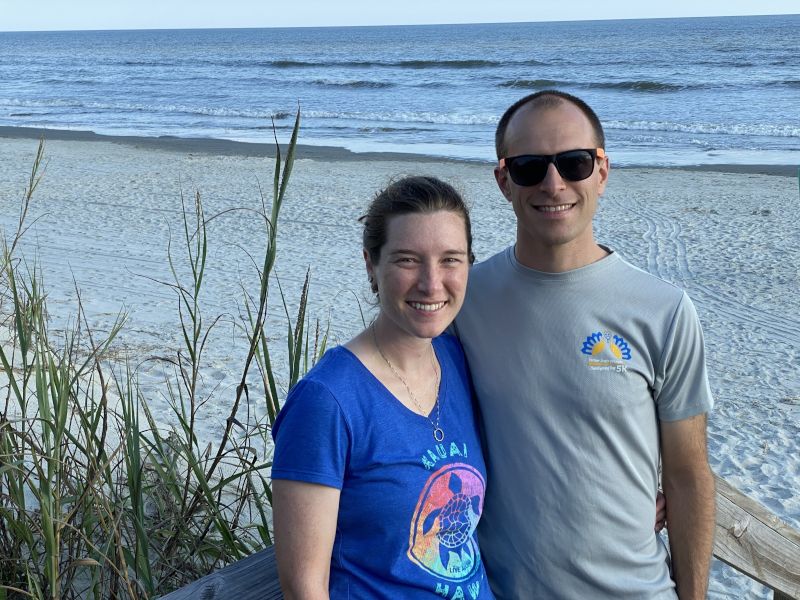 10 / 12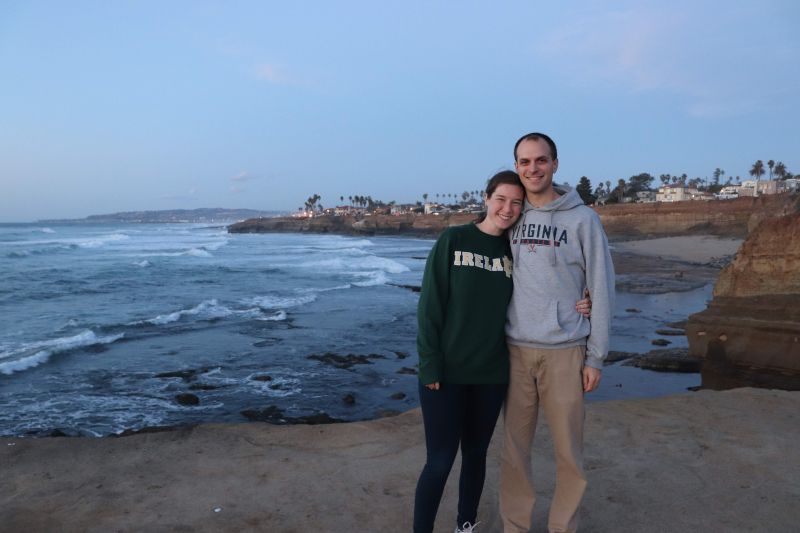 11 / 12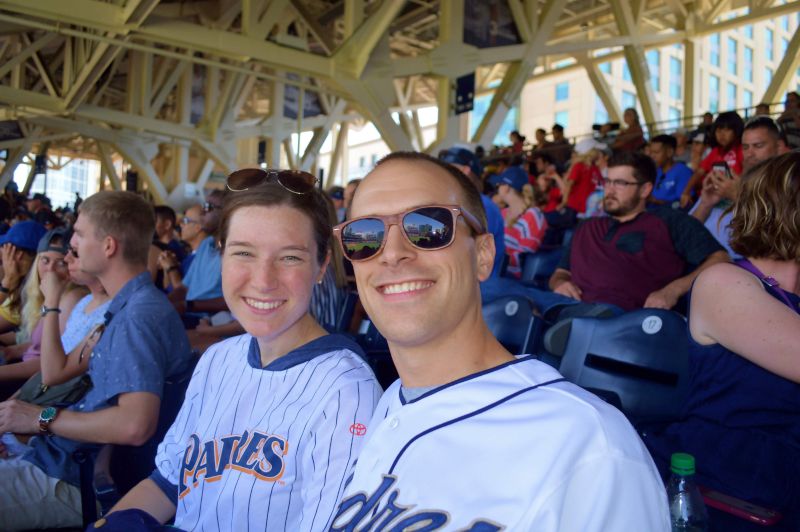 12 / 12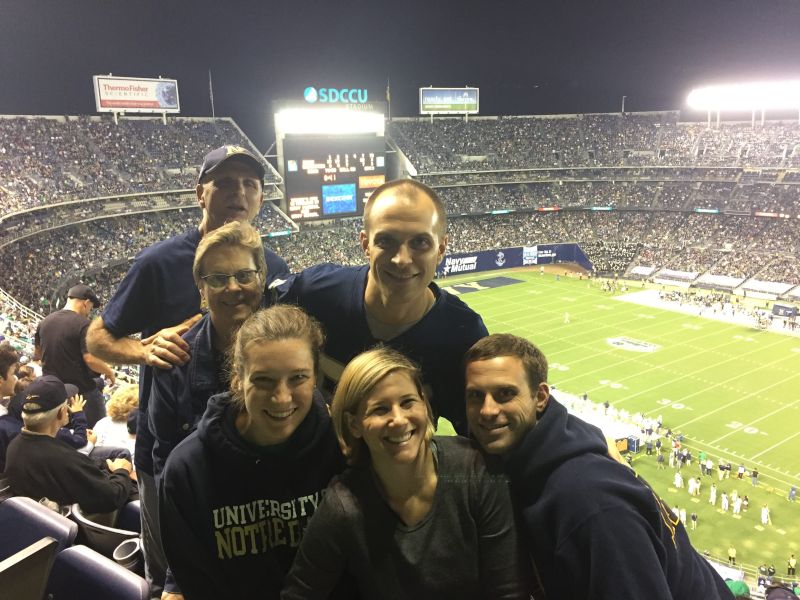 ❮
❯
Our House and Neighborhood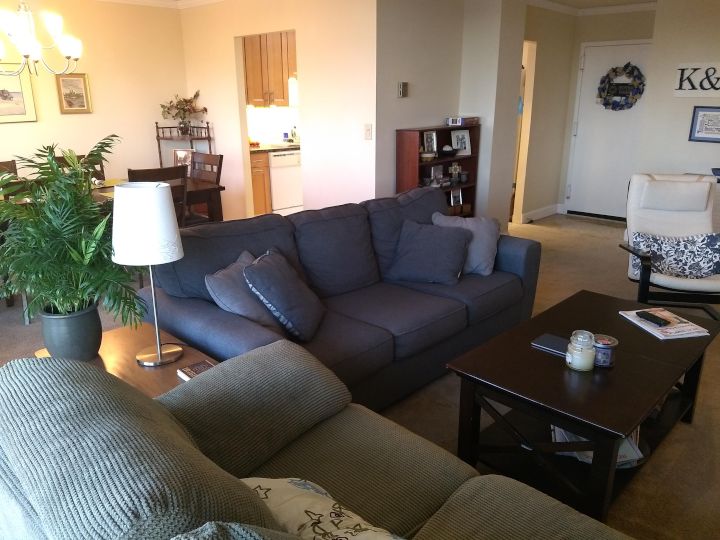 We live in a suburb of Washington, D.C. We live in a spacious three-bedroom condo, so there is lots of room for our family to grow. Our condo complex has a beautiful pool, tennis courts, and basketball courts, so we are outside all the time. Perhaps our favorite feature of our home is that is situated beside an awesome bike path. We love to jump on our tandem bike and ride for miles and miles. The National Mall, with all the famous monuments and museums, is just a short ride away. We would cherish the opportunity to add a child's seat to our bike!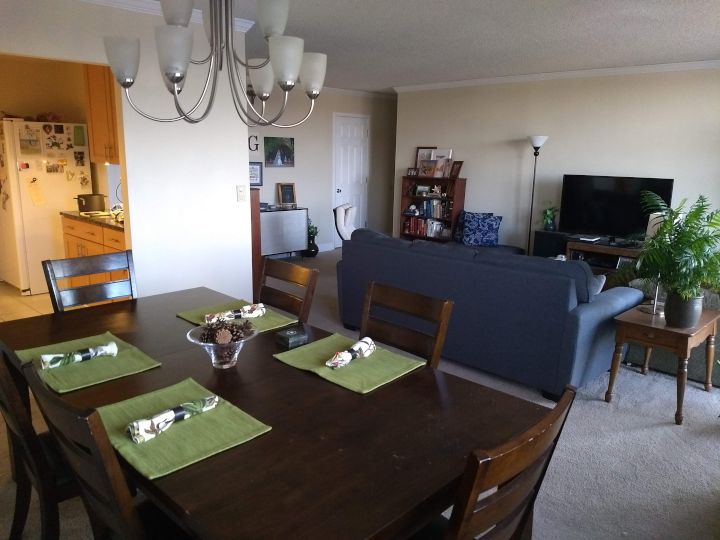 We are also blessed to live next door to an elementary school. Not only would it be a great place for our children to attend, but there are two great playgrounds there, as well as a large open field for playing catch or running around. We have lots of friends in the area, and we enjoy hosting them for potlucks and game nights. Our church is just two miles away, and there are lots of families with young children.
From Us to You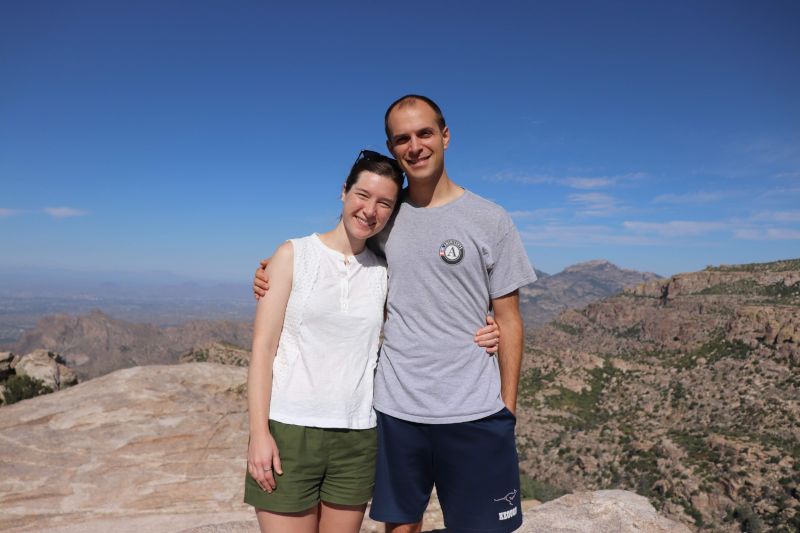 Thank you for taking the time to consider us for adoption. We realize this must be a difficult decision for you, but we promise to provide a safe, nurturing, and loving home for your child. We will cherish your child as our own. Please know that you will be in our prayers always, and thank you for choosing adoption.
We would like to take this opportunity to tell you a little more about us. Greg was born and raised in upstate New York, but he has lived in many different places. After attending college in Indiana, he moved to Texas to be a middle school teacher in a border town. The experience taught him that children need safe and stable environments and to feel loved unconditionally. Greg then changed careers, attending law school in Virginia and joining the U.S. Navy. Serving in the Navy brought us to California and then to Washington, DC. Although Greg is proud to serve his country, he is most excited about being a dad.
Kelly is an Ohio girl, through and through. She grew up with a loving family that was always active, playing lots of games and sports. Kelly was especially fond of living near most of her aunts, uncles, and cousins. She enjoyed working as a babysitter throughout high school. Kelly also went to college in Indiana, where she met Greg. Kelly loves being a dentist, but she is prepared to step back from it in order to focus on our children. More than anything, Kelly has always wanted to be a mom. Our dream has always been to have a large, loving family so that our children can enjoy the experience of having siblings.
We have been married for five years, and it has been an incredible journey. We enjoy taking road trips together, hiking in National Parks, visiting family, and seeing new places. When we are at home, we enjoy playing board games with friends, cooking, baking, and doing crossword puzzles. Whenever the weather is nice, we are out and about. We enjoy riding our tandem bike together, hiking, and playing sports. We are always up for a new adventure!
As wonderful as our life has been thus far, there has always been something missing. We want to share our great life with children, who we can love, nurture, and cherish. We originally planned to have biological children, but we had always planned to adopt too. We want to support mothers like you who are brave and selfless enough to choose adoption. We believe family is about more than blood relation, and an adopted child is worthy of the same love as a biological child.
As parents, we hope to pass along much of what we learned from our parents: the importance of hard work and education, respect for others, and service to one's community. We look forward to the opportunity to teach our children about life and share in both their triumphs and their struggles. We believe that the best families are those that support each other at all times and love one another unconditionally. We can promise that your child will be loved deeply by us and our families.
If we are lucky enough to adopt your child, we are open to having you play a role in your child's life, if that interests you. We are happy to send email updates and letters with pictures, as well as keepsakes that mark milestones in your child's life. We are also open to making arrangements for visits when the time is right. If you prefer less contact, that is fine too. Most of all, we want to thank you for making this brave and selfless choice. We will be forever thankful for the gift you have given us.
Sincerely,
Greg & Kelly
Favorites
Actor
Chris Pratt
Steve Carrell
Actress
Amy Poehler
Amy Poehler
Author
C.S. Lewis
Kristin Hannah
Book
Harry Potter and the Half-Blood Prince
The Nightingale
Candy Bar
Take Five Bar
Reese's
Cartoon
Hey Arnold
Bugs Bunny
Childhood Memory
Camping with my family
Road trips with my family
Childhood Toy
Bicycle
Barbie Doll House
Children's Book
Round Robin
The Giving Tree
Classic Movie
Shawshank Redemption
The Sound of Music
Day of Week
Friday
Saturday
Dessert
Kelly's Marshmallow Crunch Brownies
Ice Cream - any kind
Disney Movie
Aladdin
The Little Mermaid
Dream Job
Federal Judge
Professional tennis player
Dream Vacation
Australia & New Zealand
Trip to Ireland
Family Activity
Hiking
Biking
Flower / Plant
Dogwood tree
Dogwood Tree
Food
Pot Roast
Pepperoni Pizza
Form of Exercise
Running
Running
Holiday
Thanksgiving
4th of July
Holiday Song
O Come, All Ye Faithful
The 12 Days of Christmas
Holiday Tradition
Watching National Lampoons Christmas Vacation
Eating strawberry shortcake on Christmas morning
Ice Cream
Moose Tracks
Peanut Butter and Chocolate
Junk Food
Ramen noodles
Pizza
Leisure Activity
Watching sports
Reading a mystery book
Magazine
The Economist
Real Simple
Memory with a Child
Hosting sleepovers with my nieces
Teaching my nieces to swim
Memory with Spouse
Hiking in Hawaii
Hiking the Grand Canyon
Movie
The Pursuit of Happyness
The Sound of Music
Movie Munchie
Reese's Pieces
Kettle corn
Movie Quote
"Folk in those stories had lots of chances of turning back, only they didn't. They kept going, because they were holding on to something. That there is some good in this world, and it's worth fighting for." -Lord of the Rings, the Two Towers
"There's no place like home" - The Wizard of Oz
Musical Group
Mumford & Sons
Goo Goo Dolls
Nursery Rhyme
The Wheels on the Bus
The Wheels on the Bus
Olympic Event
Swimming
Gymnastics
Personal Hero
Abraham Lincoln
My mom
Play
The Man Who Came to Dinner
Romeo and Juliet
Poet
Shel Silverstein
Seamus Heaney
Quality about my Spouse
Her Commitment
His Loving Heart
Quote
"A life is not important except in the impact it has on other lives." -Jackie Robinson
"If you see someone without a smile, give them one of yours."
Restaurant
Chick-fil-A
Chick-fila-A
Sandwich
Italian combo
Turkey BLT
Scripture
"But seek first the kingdom of God and his righteousness, and all these things will be given you besides." -Matthew 6:33
"I can do all things through Christ who strengthens me". Philippians 4:13
Shopping Store
Amazon
Marshall's
Song
"Palm of Your Hand" by Cake
"Brand New" - Ben Rector
Sport to Play
Ultimate Frisbee
Basketball
Sport to Watch
Football
Basketball
Sports Star
Tim Duncan
Skylar Diggins
Sports Team
Notre Dame
Notre Dame
Subject in School
Social Studies
Calculus
Superhero
Spiderman
Spiderman
Thing to Cook
Pad Thai
Homemade pizza
Time of Day
Morning
Late afternoon
Tradition
Christmas Decorating
Strawberry shortcake for breakfast on Christmas morning
TV Show
The Office
The Office
TV Show Character
Michael Scott
Jim Halpert - The Office
Type of Music
Alternative Rock
Country
Vacation Spot
Saranac Lake, NY
Kauai, Hawaii
Video Game
Donkey Kong Country
MicroMachines Car racing game