1-800-ADOPTION
Thank you for viewing our profile
If you would like to learn more about us, please call 1-800-ADOPTION (2367846), fill out the form at the bottom of our on-line profile page, or email us at bp_information@americanadoptions.com.
To revisit our on-line profile page and view our profile video at American Adoptions, simply use your mobile phone to scan the QR code on the right. We are looking forward to hearing from you!
Tom & Katy
We believe adoption is love and it's woven into the fabric of our family story. We couldn't be more honored to be considered as potential parents for your child and thank you for exploring our profile to learn more about us. Know we will love you and your child unconditionally. Thank you for considering us and we look forward to growing our family!
About Us
Job
Communications Associate Vice President
Insurance Agency Owner
Education
Master of Business Administration
Bachelor's Degree in Elementary Education & Psychology
Relationship
Legally Married
Adoption in Our Lives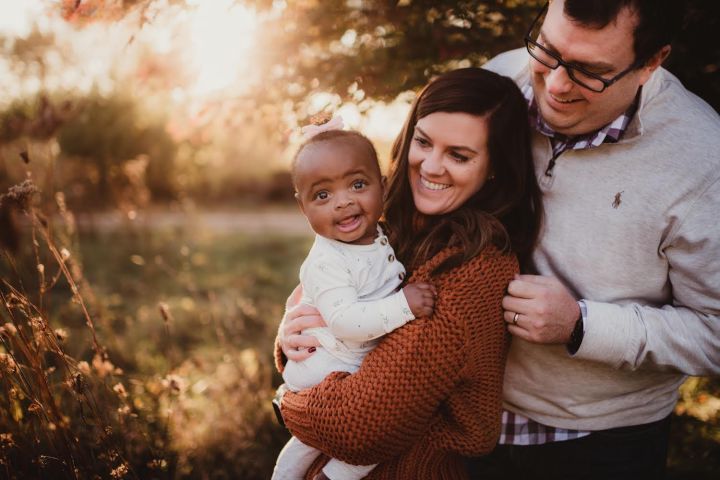 We have one daughter, Hayden, who we adopted in early 2020. She is the first grandchild on both sides of our family and has brought so much joy to everyone she encounters. We can't wait to see her in her newest role as big sister! We know that she will be loving, protective and a great buddy to another child.
There is so much to say about Hayden ... She has a laugh that lights up the room and a ton of personality. She LOVES animals, especially our cat Mia. We have a park near our house and she enjoys swinging and watching Tom shoot hoops at the basketball court. We like to play music in our house and Hayden likes to dance and clap along. Her favorite foods are avocado, blueberries and fruit snacks. She never stops talking (even though we don't know exactly what she is saying, yet) and has been practicing waving and learning some sign language too!
Adoption has taught us that our family is more than just the people who live in our house. Our family includes birth mothers and fathers and birth grandparents and you don't have to be related to us to be loved by us. We are advocates for positive and healthy and open relationships between our family and our kids' birth families.
Our Leisure Time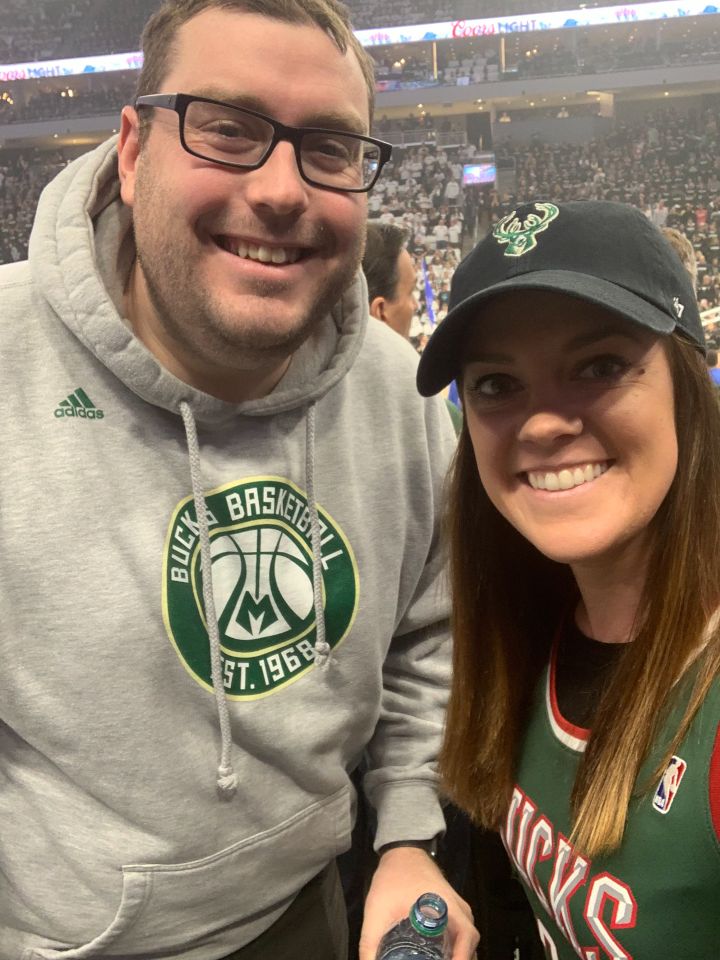 We're active people. We love to enjoy the outdoors. That may mean we go for a bike ride, a hike in a state park, spend a day at the ballpark or stadium or simply grill in our backyard. We also enjoy getting lost in a great book, show or movie.
We love to travel and make it a point to go places that we are familiar with (i.e., St. John, the lake house) and places we've never been. In recent years we've spent time in Prague, Czech Republic; Vienna, Austria; Dublin, Ireland; Berlin, Germany; Machu Picchu, Peru; Banff, Canada; the Bahamas and more. We feel international travel is a great way to learn and expose ourselves to different cultures, languages and ways of life. That will certainly play a big part in our child's life and we can't wait to make memories by traveling as a family.
Lastly, sports are a huge part of our life. We have season tickets for Wisconsin Badgers football and go to several Milwaukee Brewers, Green Bay Packers and Milwaukee Bucks games (we are huge Giannis fans!) each season. We both played sports growing up and continue to stay active by playing today. Sports will definitely play a major role in our lives.
Cultural Diversity
We continue relishing the opportunity to learn. As we've welcomed our daughter into our family, and as we witnessed the horrific murder of George Floyd, Breonna Taylor and several others, as well as the subsequent civil unrest, we have recognized we need to continually learn and challenge ourselves to get proximate. We've done that by establishing mentors who continue helping us understand the blind spots we may have or the inherent bias and/or privilege that comes with being Caucasian and growing up in white households and predominantly white communities.
As we've continued to learn we've infused cultural diversity into our home. When the pandemic wanes and it's safe to do so, we will ensure we travel to diverse locations to expose both Katy and I, and also our newest family members to cultures that may be different than what we're accustomed to. There is no finish line when it comes to cultural diversity, but rather an ongoing journey that we will continue to develop.
We know our extended families will continue to go all in on doing the same thing. The messages and approaches we take will be echoed by our family members and we look forward to it all.
Photos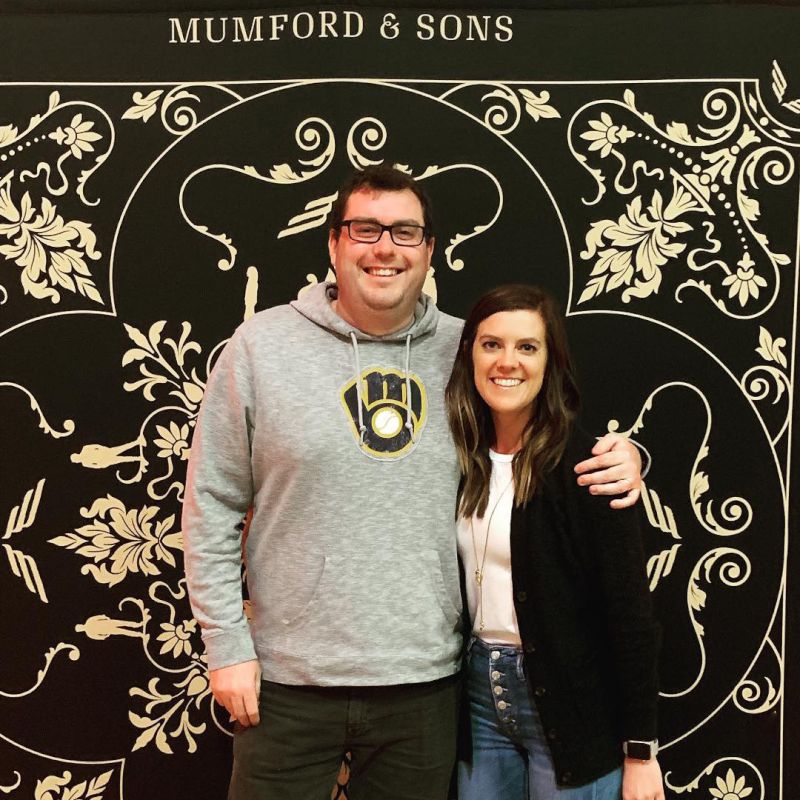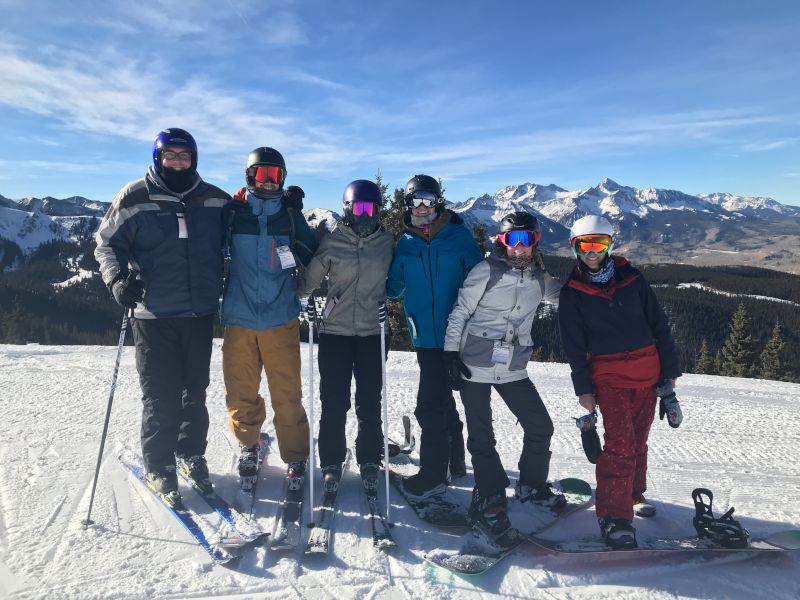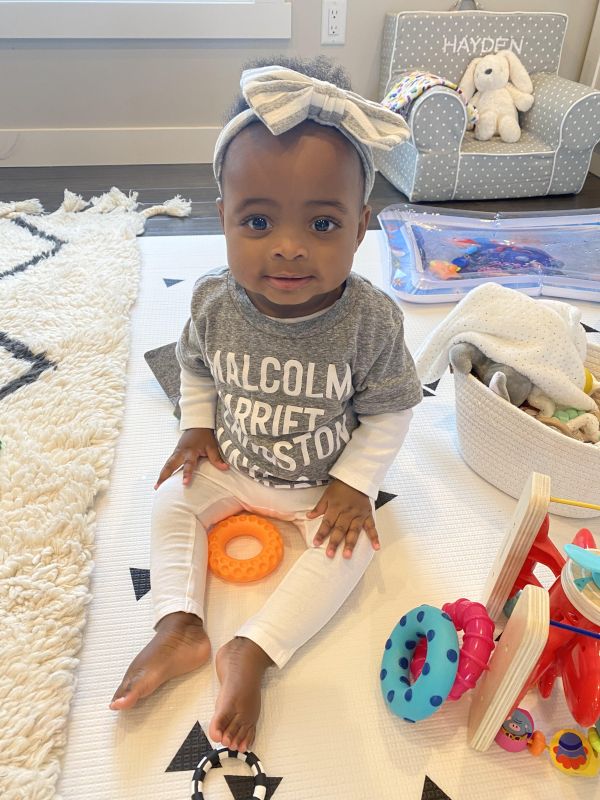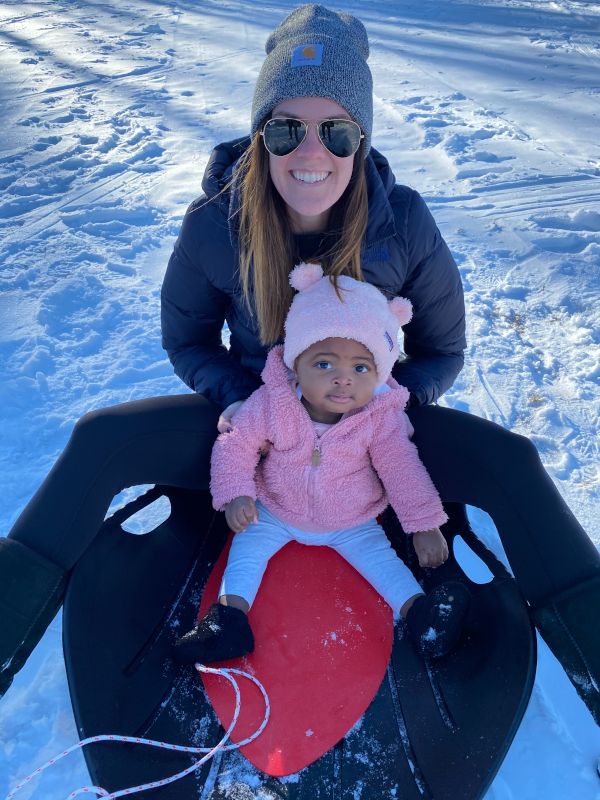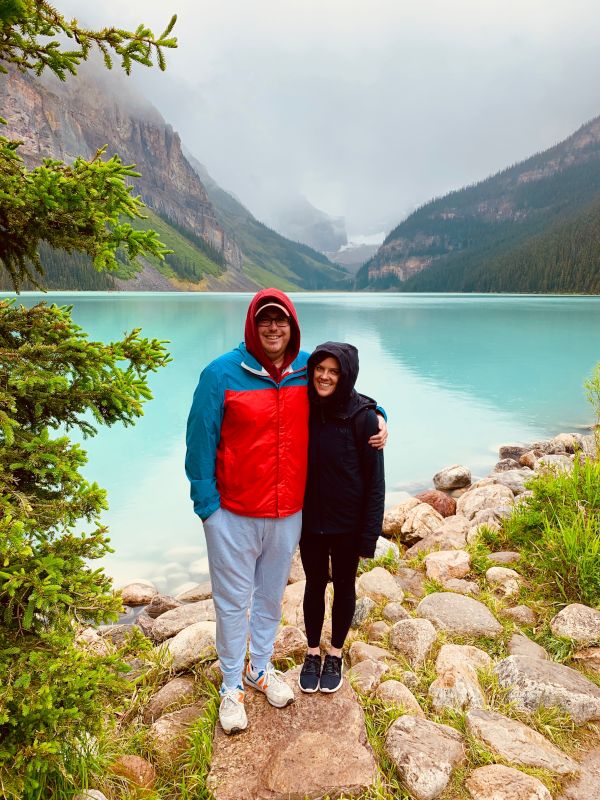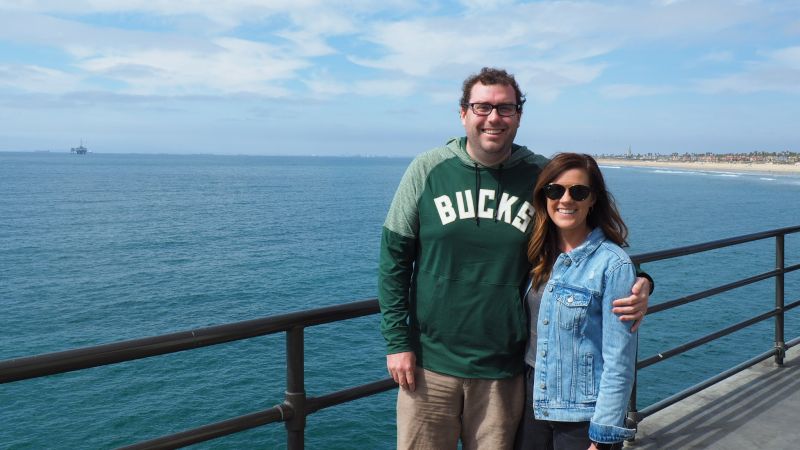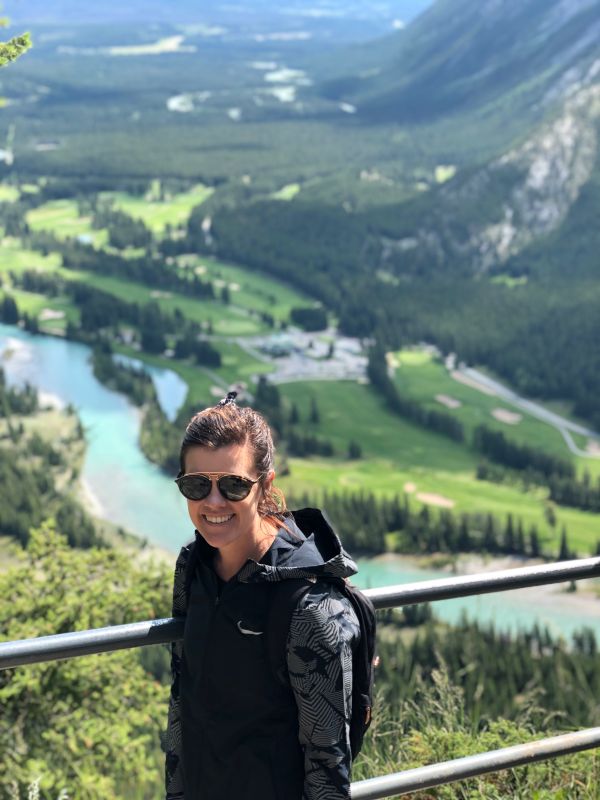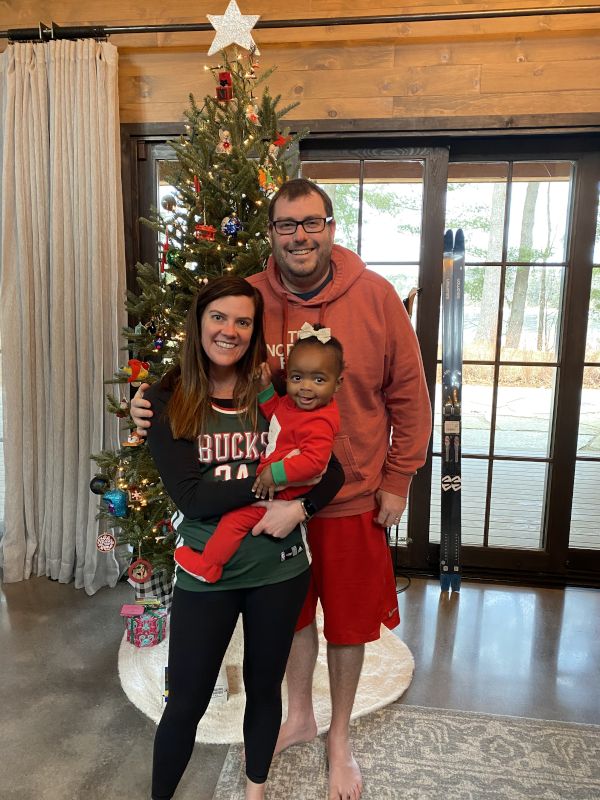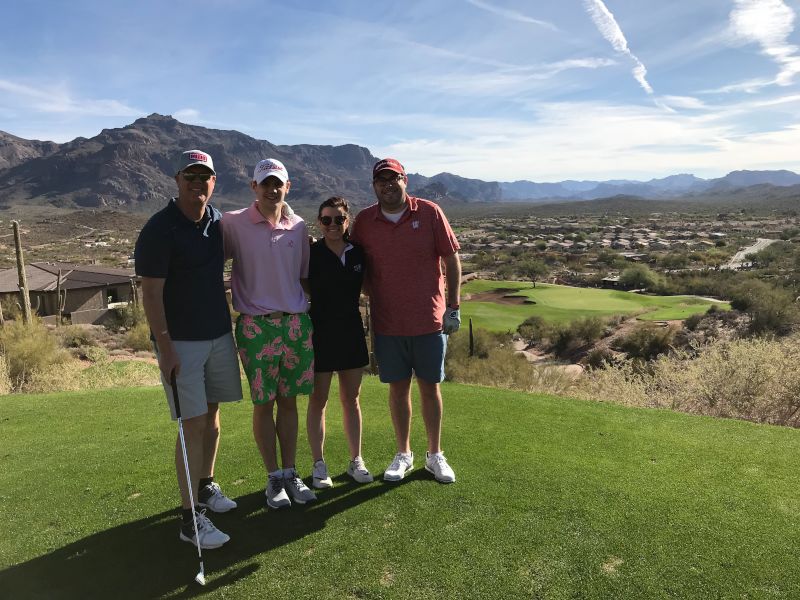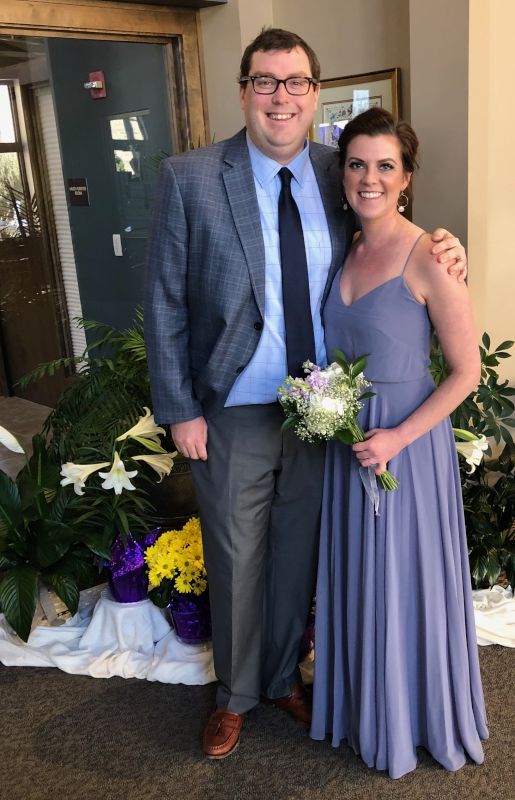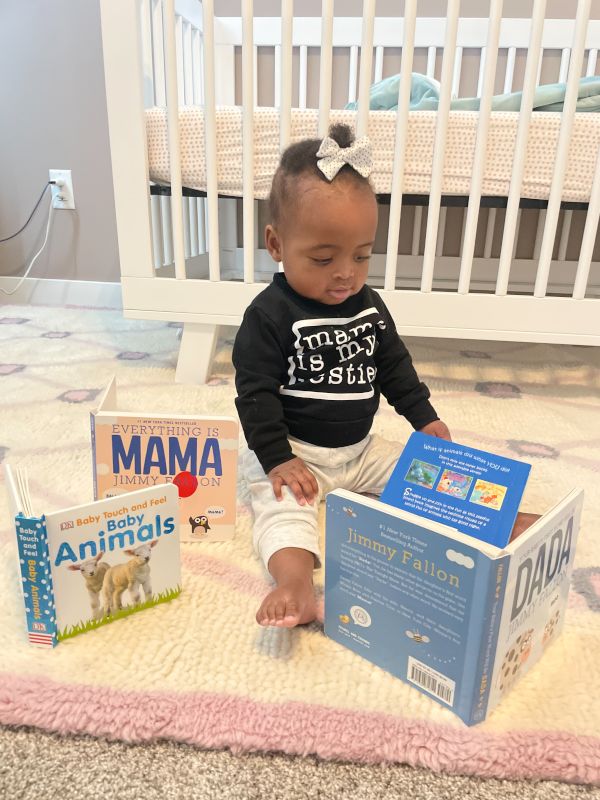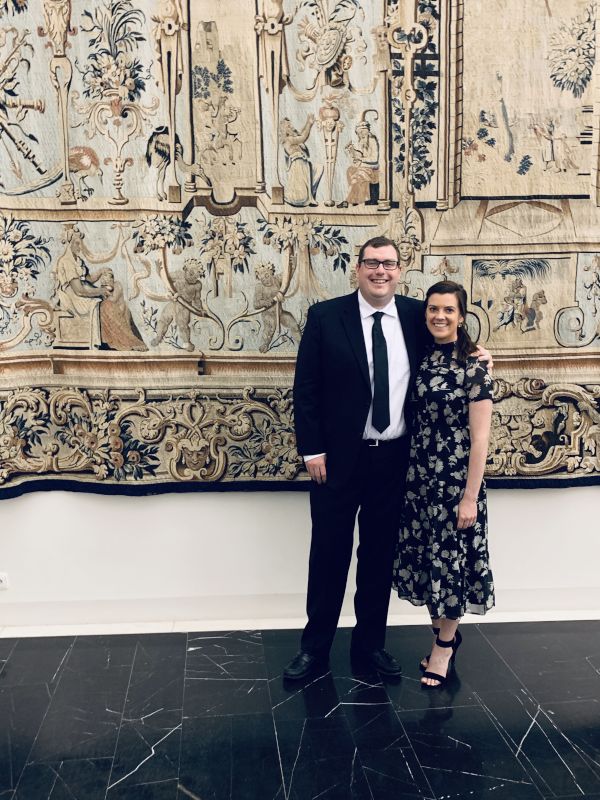 ×
1 / 12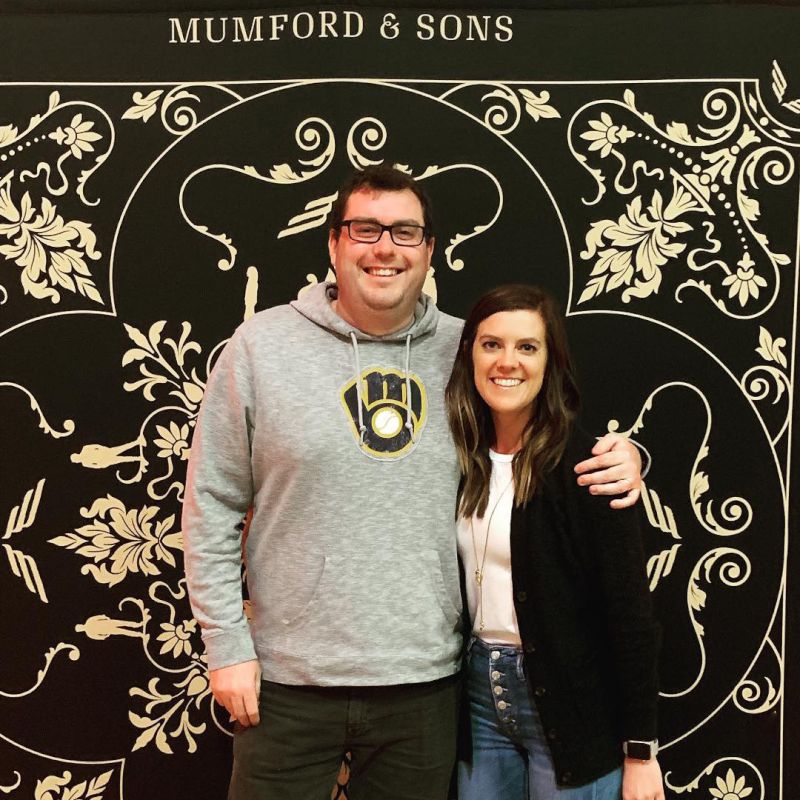 2 / 12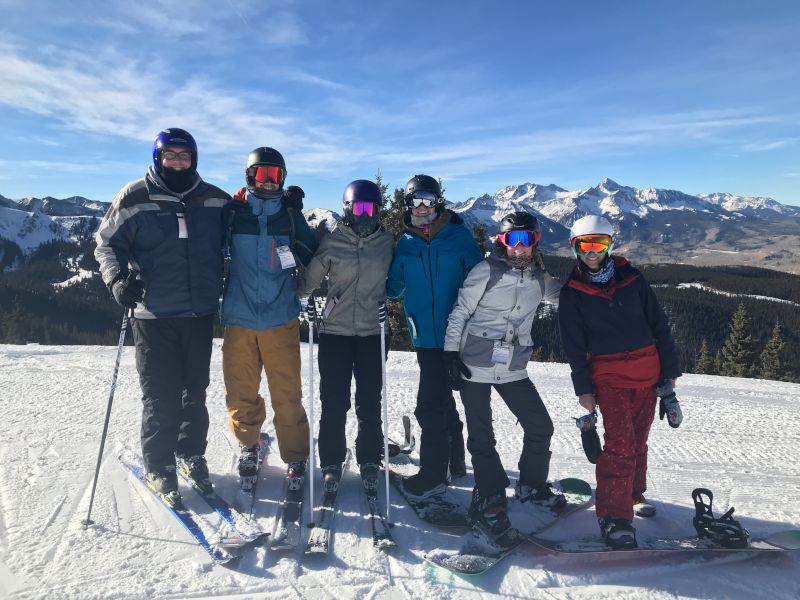 3 / 12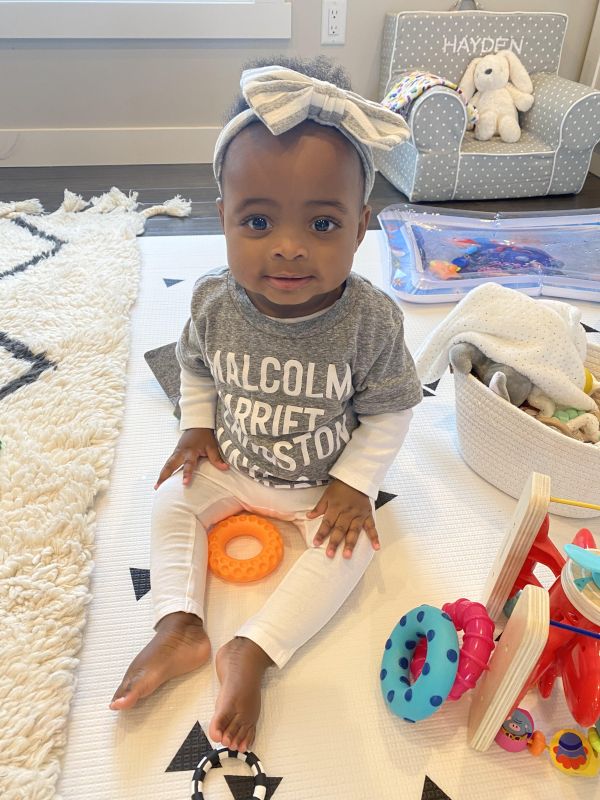 4 / 12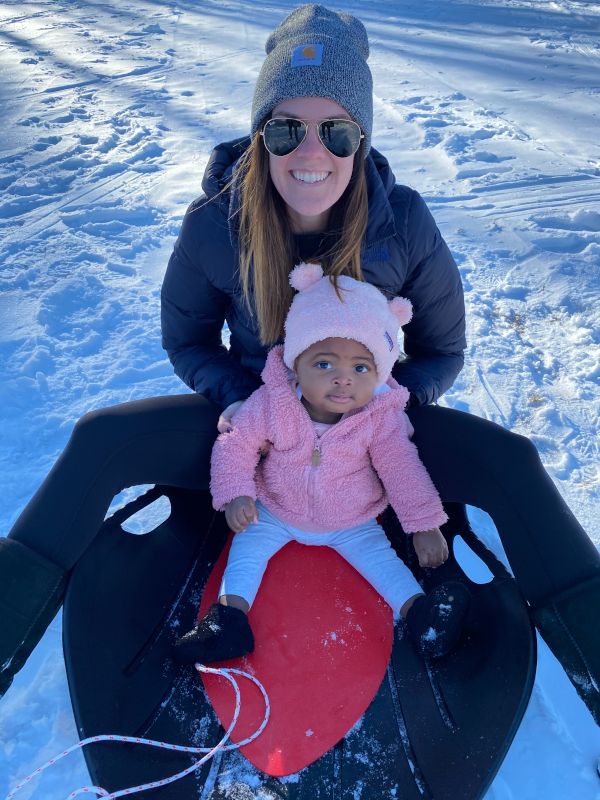 5 / 12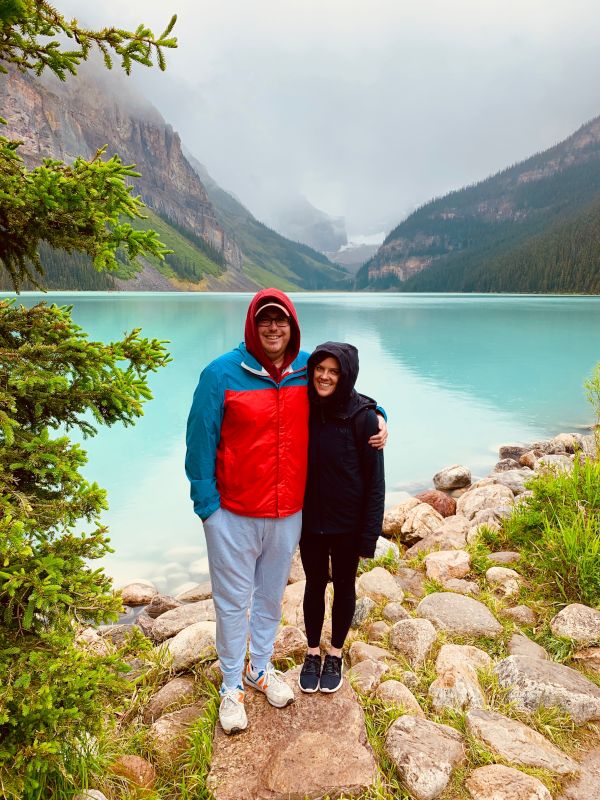 6 / 12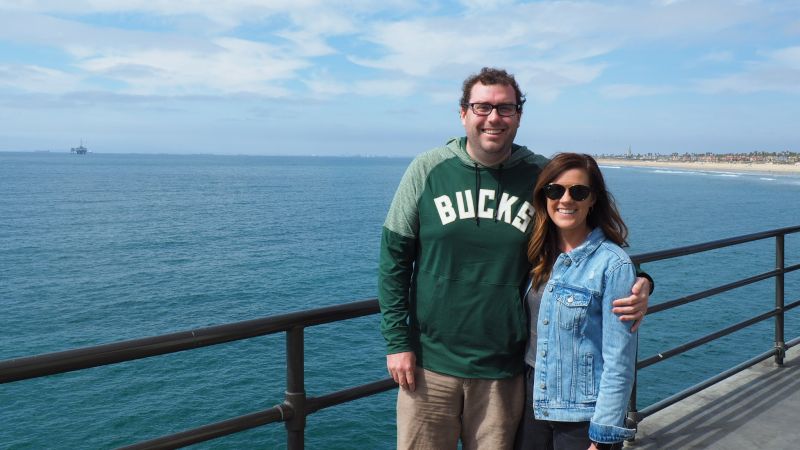 7 / 12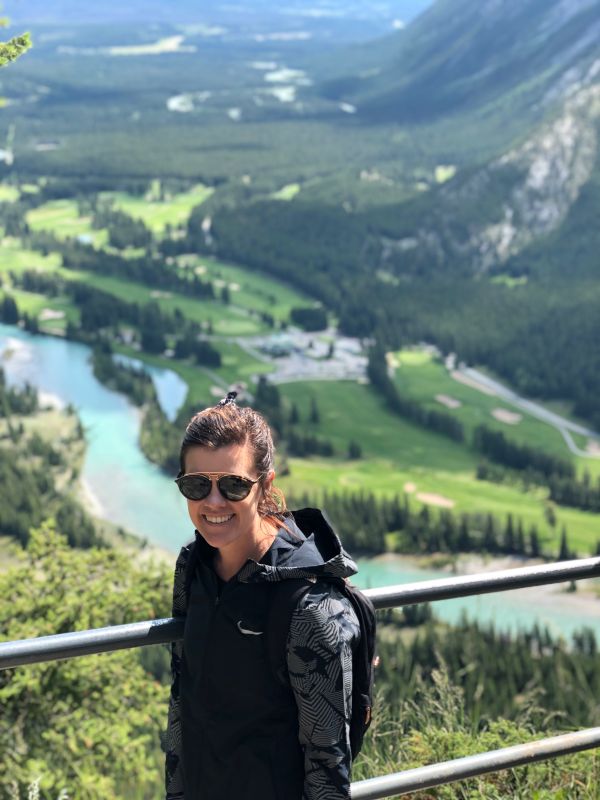 8 / 12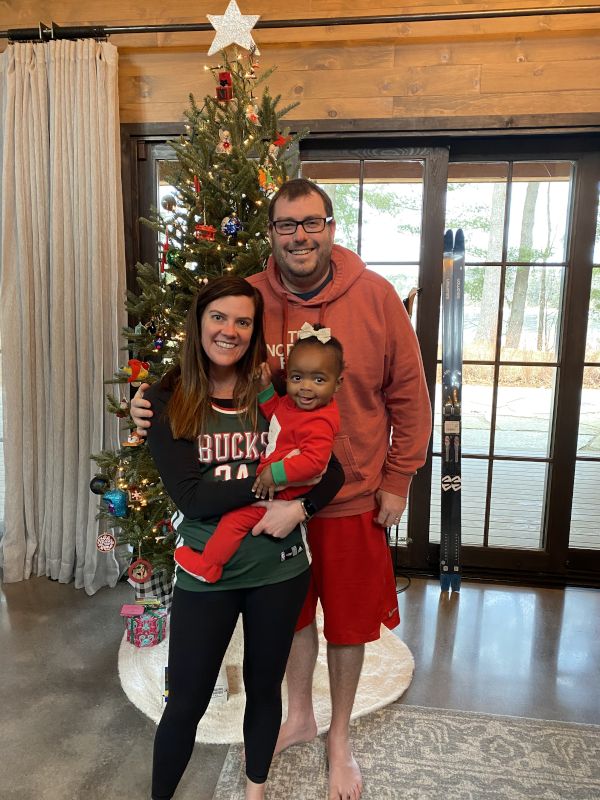 9 / 12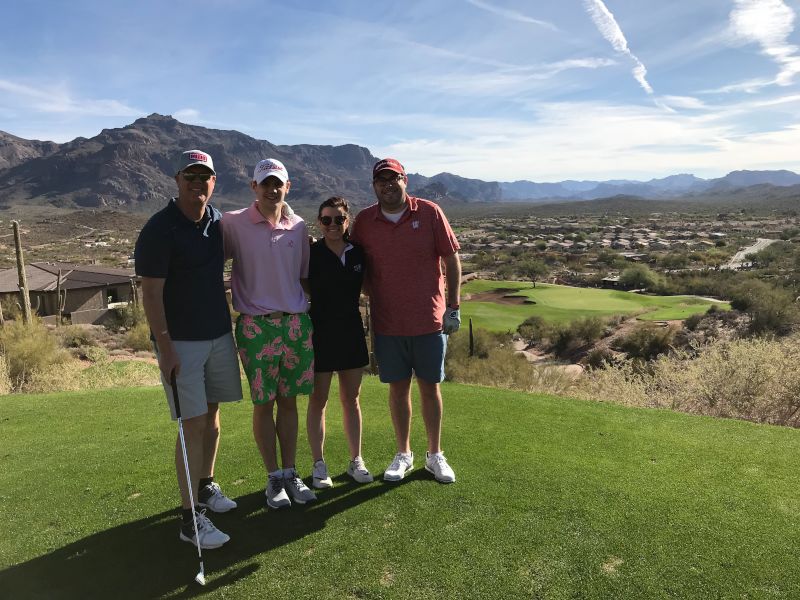 10 / 12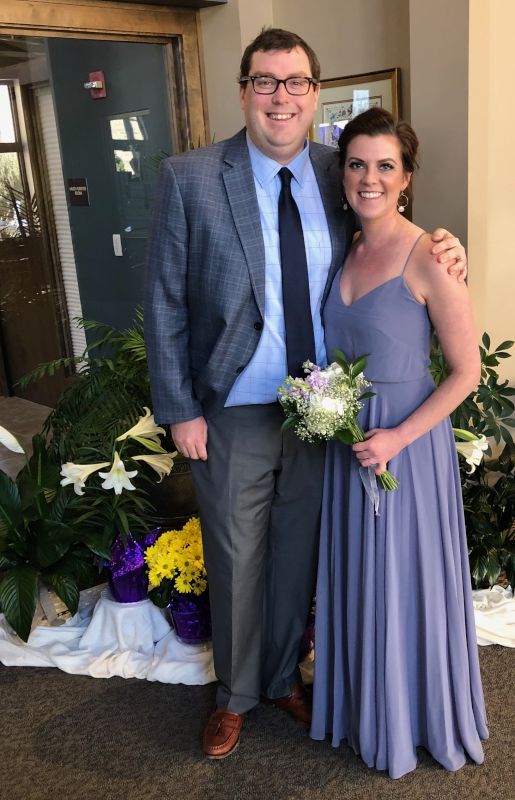 11 / 12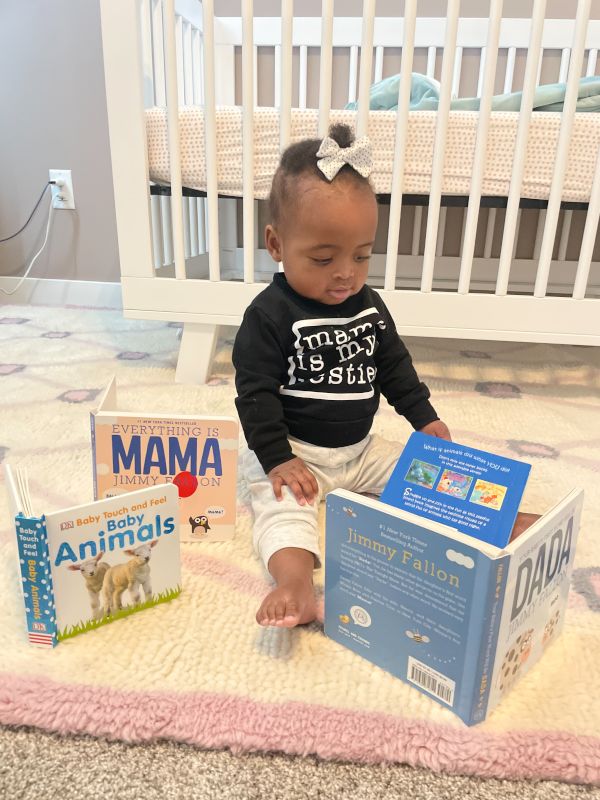 12 / 12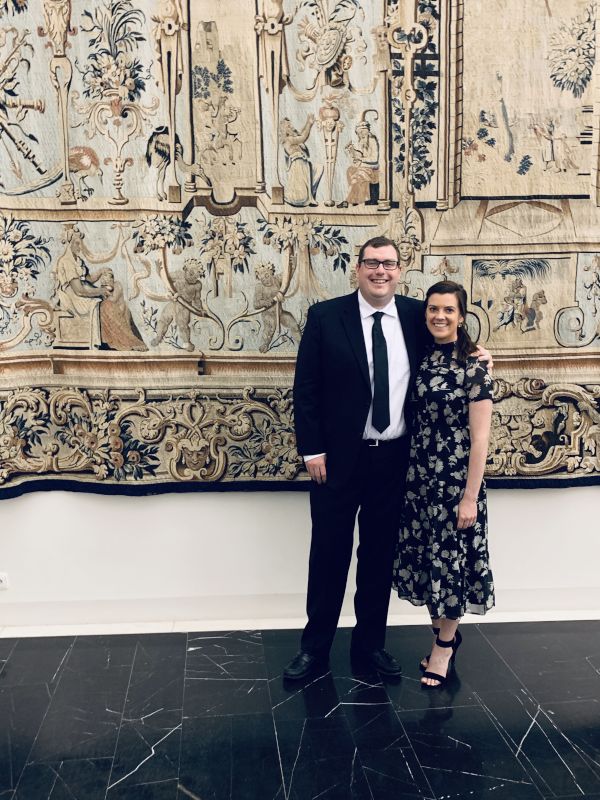 ❮
❯
Our House and Neighborhood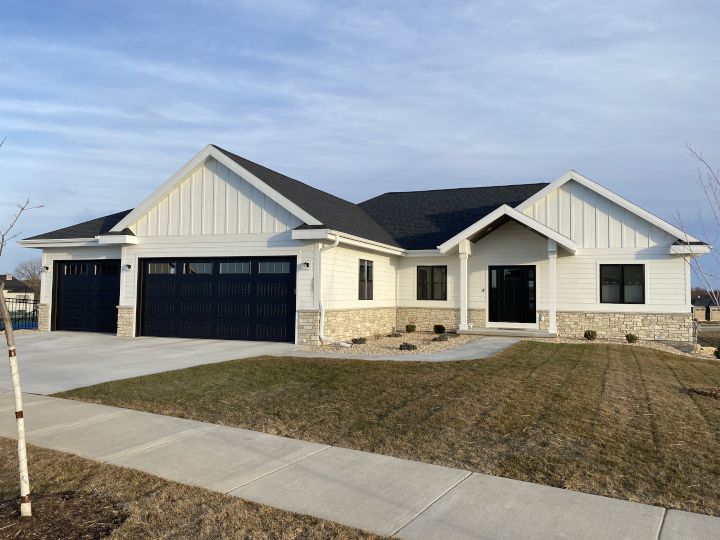 We love our four-bedroom, 3.5-bathroom house in Wisconsin. We built our house in 2020 and moved in right before Thanksgiving. We built our house with a growing family in mind. The house has two living rooms, and a basement where Tom has pictures of his favorite Wisconsin Badgers players, a framed Kevin Durant jersey and plenty of books. The house has a great backyard space, and a kid-friendly park immediately next door, which includes a tennis court and multiple basketball hoops. Our house is about five minutes away from a newly built elementary school, and about 5-10 minutes away from restaurants and stores and about 15 minutes away from downtown Madison.
If you were to take a quick walk through our neighborhood you'll see newer homes, a park, active families, walking trails and plenty of happy dogs out for their morning walk. You'll also see construction of new homes continuing to fill out the neighborhood, so we hope more kids and young families will continue to move in close by!
Our Extended Families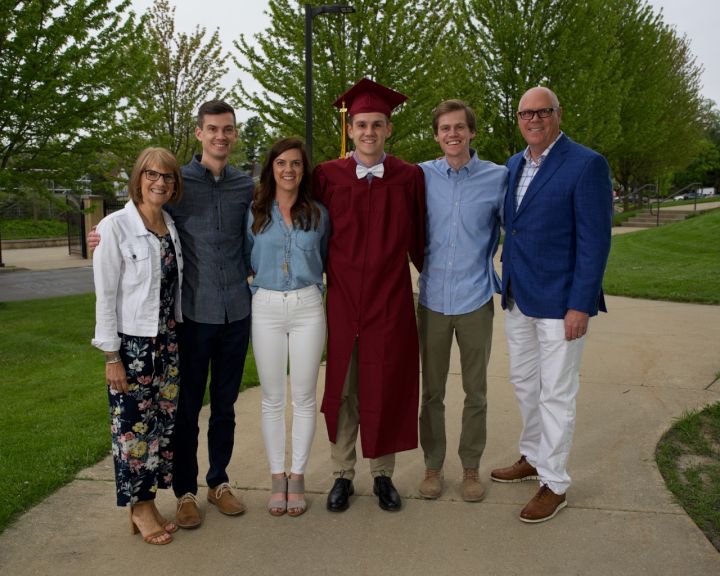 Whether it's a weekend at the lake house, or an annual trip to the U.S. Virgin Islands, family time is something that we value. Tom has a younger sister who lives in the same town and works as a recruiter. Tom's mom and grandma are both retired teachers and recently moved closer to us after spending the past few years in Arizona. Tom's family have loved spending time with (and spoiling) Hayden.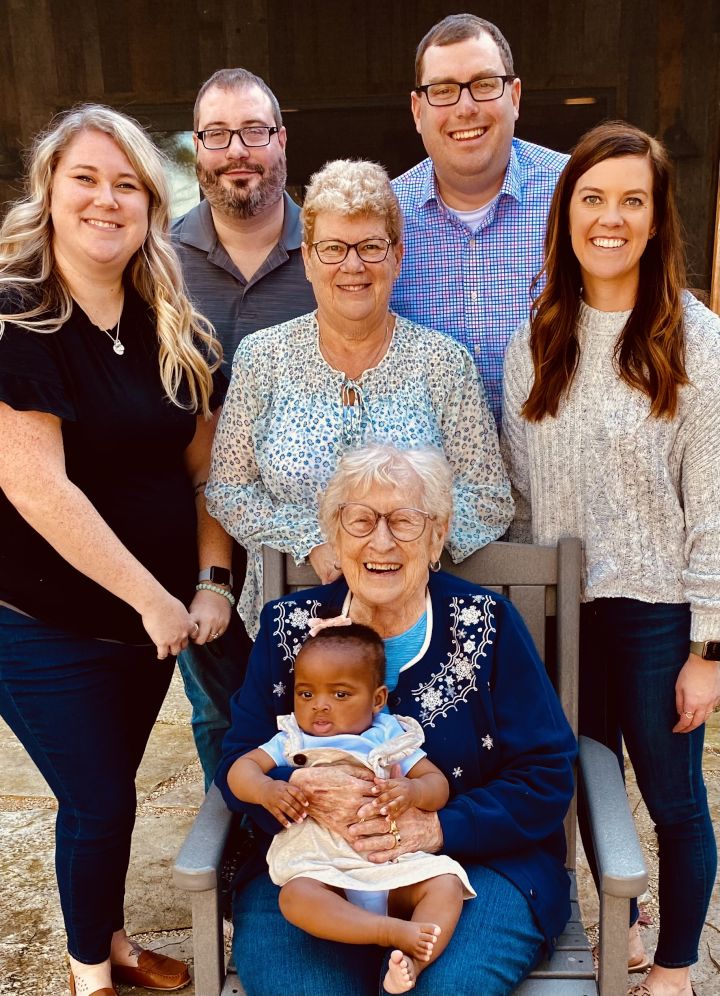 Katy's mom and dad live close by. Katy's dad is a successful businessman and Katy's mom stays at home. Both are respected leaders in the community and give back in many ways. They are exceptional grandparents have been supportive every step of the way as we've started our family.
Katy has three brothers, two of which are married and the third who just started college. They are the best aunts and uncles and love spending time with Hayden. They all live in the same town as we do.
Both extended families, including many aunts and uncles who are all ecstatic to welcome another child to our family, are active, love to travel, enjoy being outdoors, play sports, cheer on their favorite teams and, most importantly, take an active interest and role in each other's lives. We look forward to introducing another child to such a loving and caring family.
From Us to You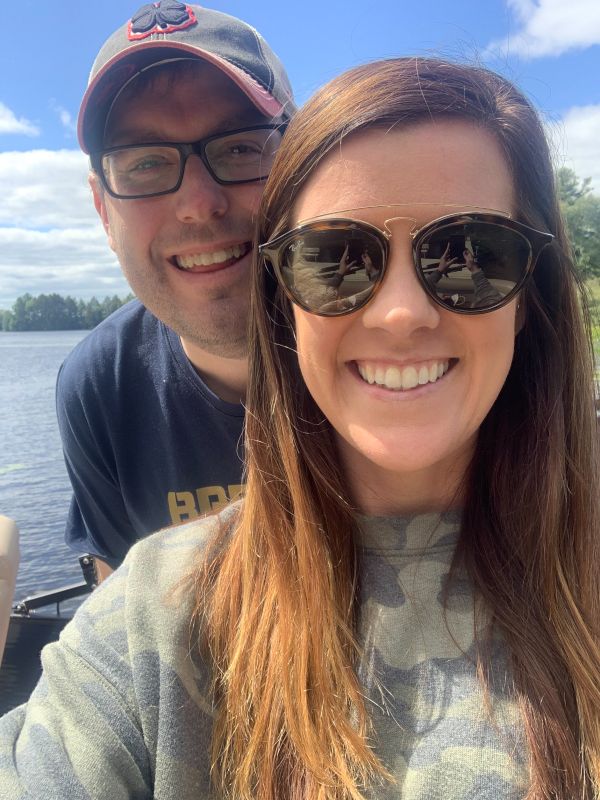 There is no way that we can fully understand how difficult this decision must be for you. We are humbled and honored to be considered as the potential parents to love, care, nourish and provide for your child.
We met in 2011, shortly after we both finished college. Katy studied education at the University of St. Thomas in St. Paul, Min. and Tom considers himself a "double Badger" - he received both his undergrad (Journalism and Mass Communication) and MBA (General Management) from the University of Wisconsin in Madison, Wis. We married in St. John, USVI on Thanksgiving Day in 2013 and make it a point to visit every year. We can't wait to have our children experience such a special place with us.
Our life together has been full of travel, faith and, most importantly, laughter and love. We've both made career changes, we've both enjoyed professional success and we've both made it a point to be the best version of ourselves we can be. It is fair to say that neither of us would be where we are today if we didn't have each other. We make each other better.
Through every step of our journey - no matter how easy or hard - we've leaned on each other, relied on our faith, encouraged each other, laughed and cried. And we've been excited for this moment - the moment where we have been connected to you through the adoption process.
We tried to have a biological child, but God had different plans for us. In April 2020 we welcome our daughter to our family through adoption. She's been the best thing that has happened to us and we can't wait to introduce her to a little brother or sister. If we were able to welcome your child into our home, we will love him/her unconditionally.
We will travel with your child, we will read with your child, we will help them learn and we will be active in their lives every single day. We will provide opportunity and encourage your child to follow their passions and do everything we can to make sure we position them to achieve any dream he/she may have.
We will also provide you updates through email and photos as major life moments happen. And when the time is right for all of us, we want to meet in person. Most importantly, we will openly talk about you and your courage to make this decision with nothing but honor and grace as your child grows. You're making an incredibly difficult decision, and we are here for you now and in the future.
It's important for us to make sure your child understands that and appreciates who he/she is, where they came from, their heritage, their ancestors, their culture and the amount of love you have for him/her. Diversity is part of our home and ensuring we have strong representation of diversity and culture within our home is something we're deliberate about. We will continue to encourage this as our family grows. We feel we are more complete the more diverse we are, and we look forward to getting proximate to any culture or heritage your child may want to be part of. We will also be strong allies and advocates for change - our communities and our societies are better when there are equitable opportunities for all and that is something we will continue to be strong advocates of.
Thank you so much for considering us and thank you so much for the love you have for your child. We promise we will be the best parents we can be.
With Love,
Tom & Katy
Favorites
Actor
Steve Carell
Joseph Gordon Levitt
Actress
Emma Stone
Kate Hudson
Author
Shea Serrano
Kate Morton
Book
Just Mercy by Bryan Stevenson
The Nightingale
Cartoon
Teenage Mutant Ninja Turtles
Magic School Bus
Childhood Memory
The first time I went to Lambeau Field
Vacationing with my family and grandparents in the Virgin Islands
Childhood Toy
Triple Arcade
Stuffed animals
Children's Book
Alexander and the horrible, terrible, no good, very bad day
Snuggle Piggy and the Magic Blanket
City
Madison, WI
Madison, WI
Day of Week
Thursday
Sunday
Dessert
My mother-in-law's Oatmeal Bars
Monster Cookies
Disney Movie
Aladdin
Beauty and the Beast
Dream Car
Audi Q5
Range Rover
Dream Job
Owner of the Milwaukee Bucks
Owner of the Milwaukee Bucks
Dream Vacation
St. John, USVI
St. John, USVI
Family Activity
Going to the cabin
Hiking and walking
Flower / Plant
Sunflower
Orchids
Form of Exercise
Playing basketball
Yoga and running
Hobby
Playing golf
Reading and running
Holiday
Thanksgiving
Thanksgiving
Holiday Song
Carol of the Bells
Have Yourself a Merry Little Christmas
Holiday Tradition
Plaza burgers on Christmas Eve
Plaza burgers on Christmas Eve
Ice Cream
Cookies and cream
Chocolate peanut butter
Junk Food
Anything salty
Candy
Leisure Activity
Reading a good book
Reading, going for a walk, watching a movie
Magazine
Harvard Business Review
Real Simple
Memory with a Child
Meeting our daughter for the first time and taking her home
Meeting our daughter for the first time
Memory with Spouse
Traveling the world together
Traveling and trying new restaurants
Movie
Rudy
Forgetting Sarah Marshall
Movie Munchie
Popcorn
Gummy bears
Musical Group
The Killers
Bruce Springsteen
Nursery Rhyme
Humpty Dumpty
Goldilocks and the three bears
Olympic Event
Ice Hockey
Gymnastics
Personal Hero
My wife
My parents
Quality about my Spouse
How caring she is to everyone
How hard working and dedicated he is to everything he does
Quote
Don't give up - don't ever give up. - Jim Valvano
'We rise by lifting others'
Restaurant
The Plaza
The Plaza
Sandwich
Turkey and Ham
Anything veggie
Scripture
Ephesians 4:32
Esther 4:14
Shopping Store
Nordstrom
Lululemon
Song
Murder in the City- Avett Brothers
Close Your Eyes- James Taylor
Sport to Play
Basketball
Soccer
Sport to Watch
All
Basketball
Sports Star
Giannis Antetokounmpo, LeBron James
Giannis Antetokounmpo, Kevin Durant, Alex Morgan, Tobin Heath
Sports Team
Wisconsin Badgers, Milwaukee Brewers, Milwaukee Bucks, Green Bay Packers, USMNT, USWNT
Wisconsin Badgers, Milwaukee Brewers, Milwaukee Bucks, Green Bay Packers, USWNT
Subject in School
Social Studies
English
Superhero
Batman
Wonder Woman
Thing to Cook
Egg Sandwiches
Homemade pasta
Time of Day
Morning
Morning
Tradition
Vacationing in St. John, USVI
Vacationing in the Virgin Islands
TV Show
The Office
The Office
TV Show Character
Ted Lasso
Michael Scott
Vacation Spot
St. John, USVI
St. John, USVI
Video Game
NBA 2K, FIFA, MLB The Show
Mario Kart